The Best New British TV Shows on Acorn TV in 2021
In some cases, we earn commissions from affiliate links in our posts.
Last Updated on December 30, 2021 by Stefanie Hutson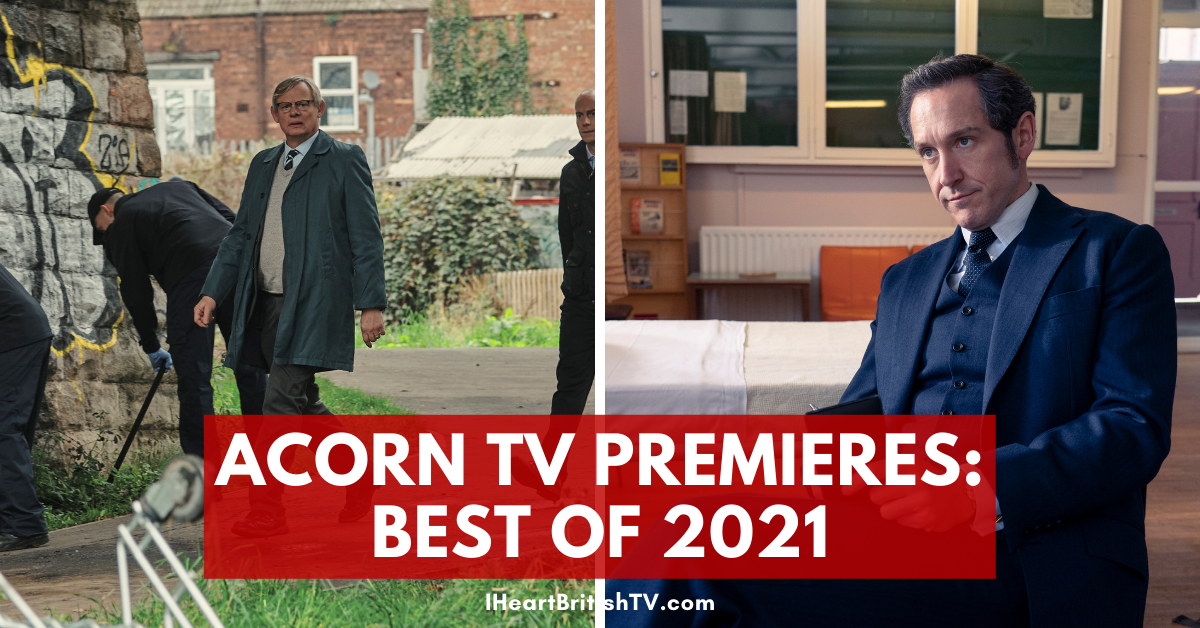 As we approach the end of the year, we like to look back on what's happened in the world of British TV over the last 12 months. Though everyone's 2021 programming was severely impacted by all the shutdowns, added costs, and scheduling conflicts of the pandemic, that doesn't mean there weren't any stand-out shows to emerge from the year.
In this post, we'll take a look at some of the best new British TV shows to premiere on Acorn TV this year – and since they also have a number of shows from the Commonwealth and elsewhere in Europe, we'll also take a look at those in the second section.
And since some shows may be "premieres" in the sense that they're new to US streaming audiences (even though they're not truly NEW), we've included those in the final section.
Prefer to see ALL the Acorn TV premieres for the last couple of years? You can view those lists HERE.
You may also like: The Best New British TV Shows on BritBox in 2021
The Best New British TV Shows on Acorn TV in 2021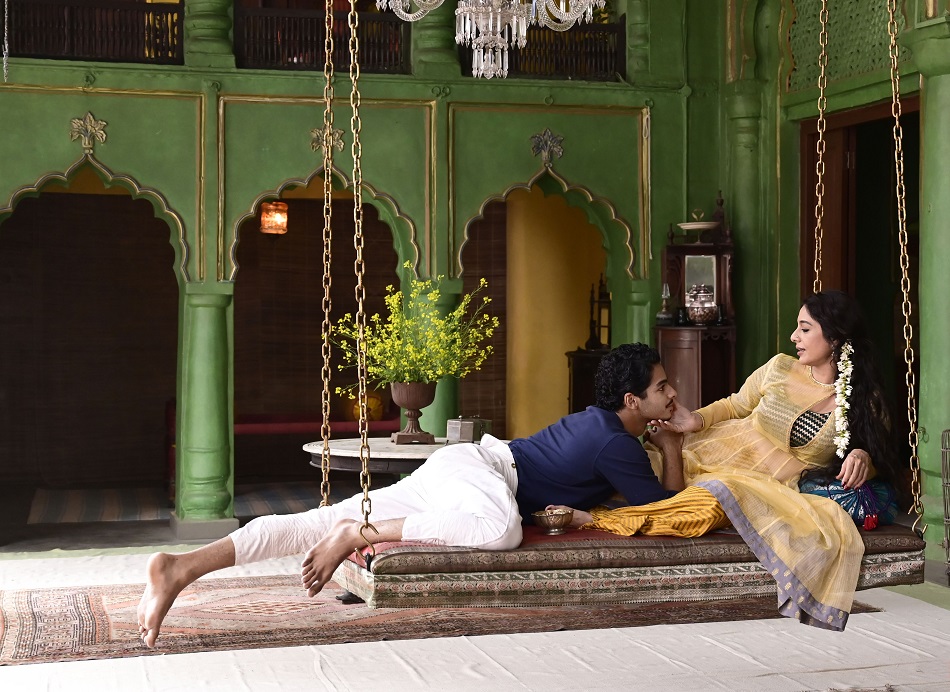 A Suitable Boy
It may seem like a million years ago, but the final new episodes of this India-based period drama premiered in January of 2021 on Acorn TV. This Andrew Davies (House of Cards) adaptation of Vikram Seth's novel of the same name follows the story of a young woman coming of age in 1951 North India.
The series filmed in India featuring Bollywood celebrities Ishaan Khatter and Tabu (Life of Pi) alongside rising star Tanya Maniktala in the central role of Lata. There are six episodes in total.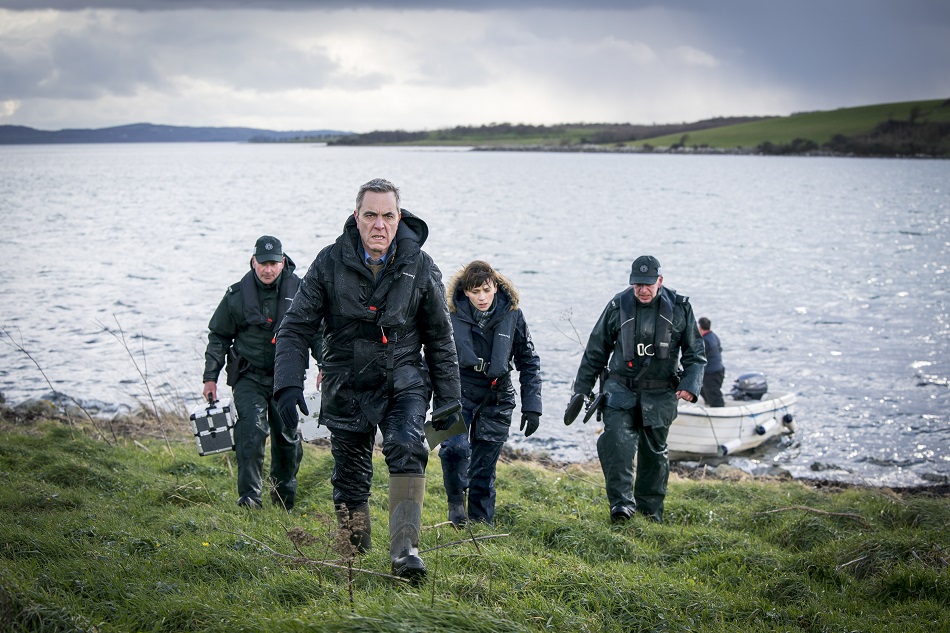 Bloodlands
In March, Acorn TV brought us this twisty crime drama that was executive produced by Line of Duty creator Jed Mercurio. With any luck, they'll also bring us season 2 of Bloodlands when it's available.
The series begins when Northern Irish police detective Tom Brannick (James Nesbitt, Cold Feet) finds a suicide note in a car that's been pulled out of nearby Strangford Lough. It doesn't take long for him to connect the note to a cold case that's particularly significant to him – and from there, he begins the hunt for an assassin known only as "Goliath".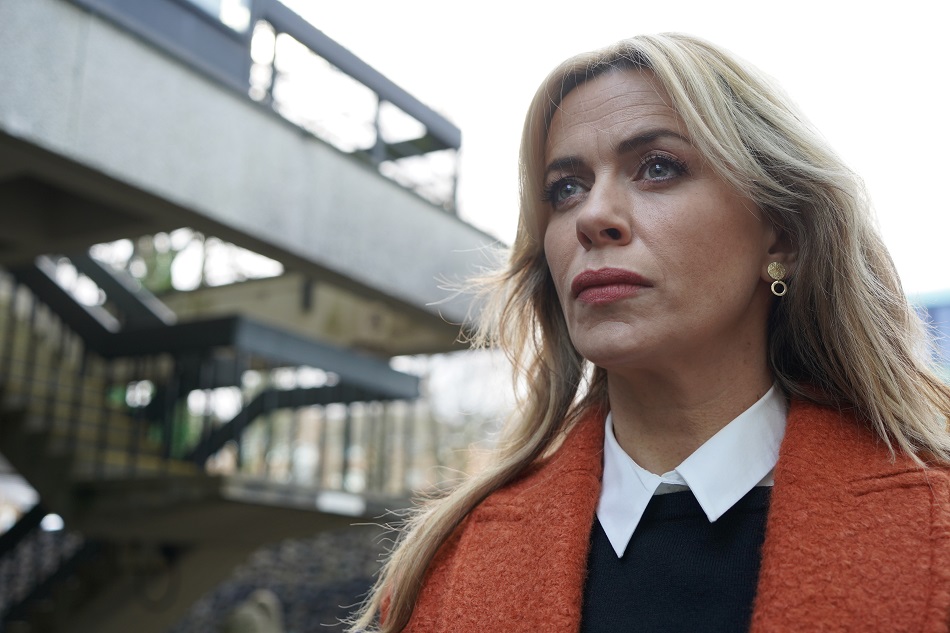 Keeping Faith, Series 3
In April, Acorn TV brought us the third and final season of this award-winning Welsh drama. Eve Myles returned as Faith Howells, and we saw her attempting to make sense of her marriage while also dealing with a challenging and emotionally draining legal case involving a sick young boy.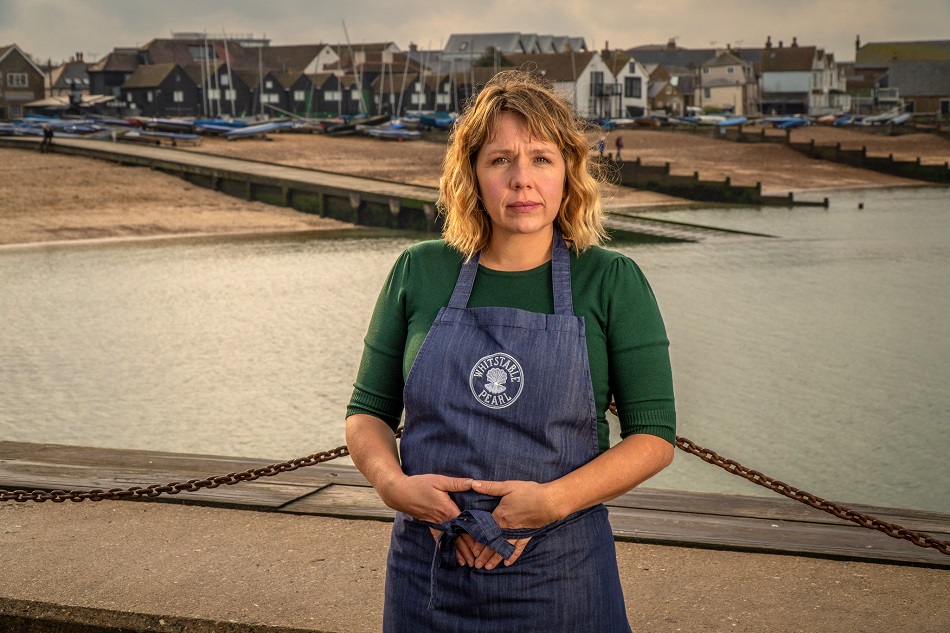 Whitstable Pearl (2021)
Based on Julie Wassmer's Whitstable Pearl mystery novels (more on those HERE), this Kent-based mystery series follows restaurant owner Pearl Nolan as she pursues her long-deferred dream of investigative work. Tragically, her first case begins when a friend's body is found in mysterious circumstances.
Kerry Godlimann (After Life) stars as Pearl, with Frances Barber (Silk) playing her mother, Dolly. Howard Charles (The Musketeers) plays DCI Mike McGuire, the friendly officer who will, of course, bristle occasionally at her meddling.
For those who enjoyed it, we have good news. There will be a season 2 of Whitstable Pearl.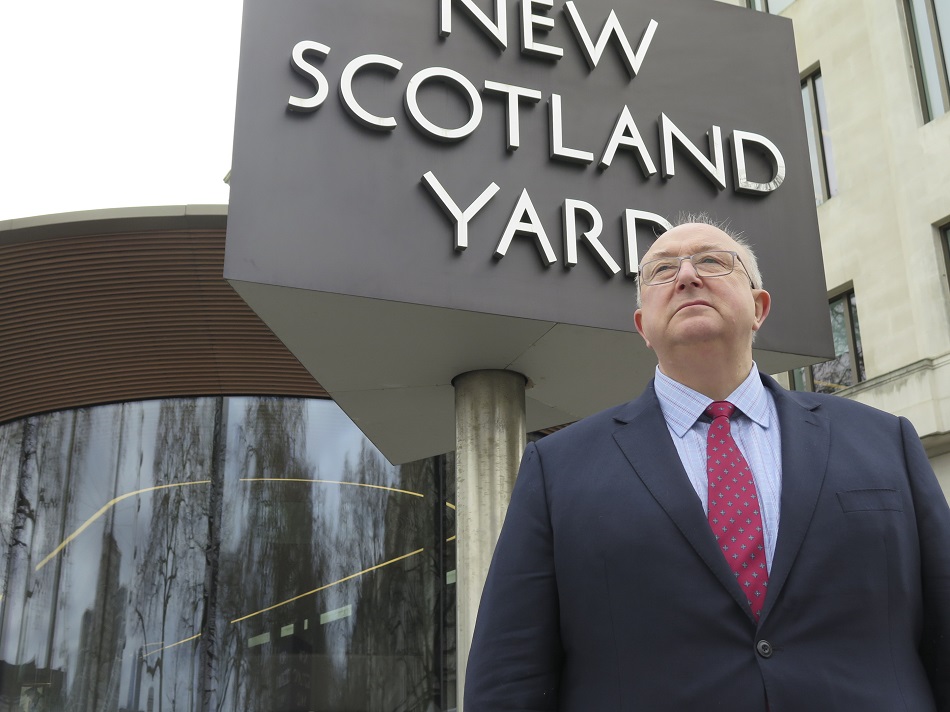 The Real Manhunter (2021)
Ahead of the new season of Manhunt with Martin Clunes, this docu-series arrived in June to give us insight on the man behind the series. DCI Colin Sutton is a real-life hero who devoted thirty years of his life to keeping England safe. Though he's best known for the arrest and conviction of Levi Bellfield and Delroy Grant, Sutton left behind an impressive record of closing cases.
Of the 37 homicide cases he and his teams worked, 35 were solved with convictions.
This series allows Sutton to tell us about his career in his own words – talking through the cases, revisiting key locations, and sharing insight about those wonderful breakthrough moments that helped victims get justice.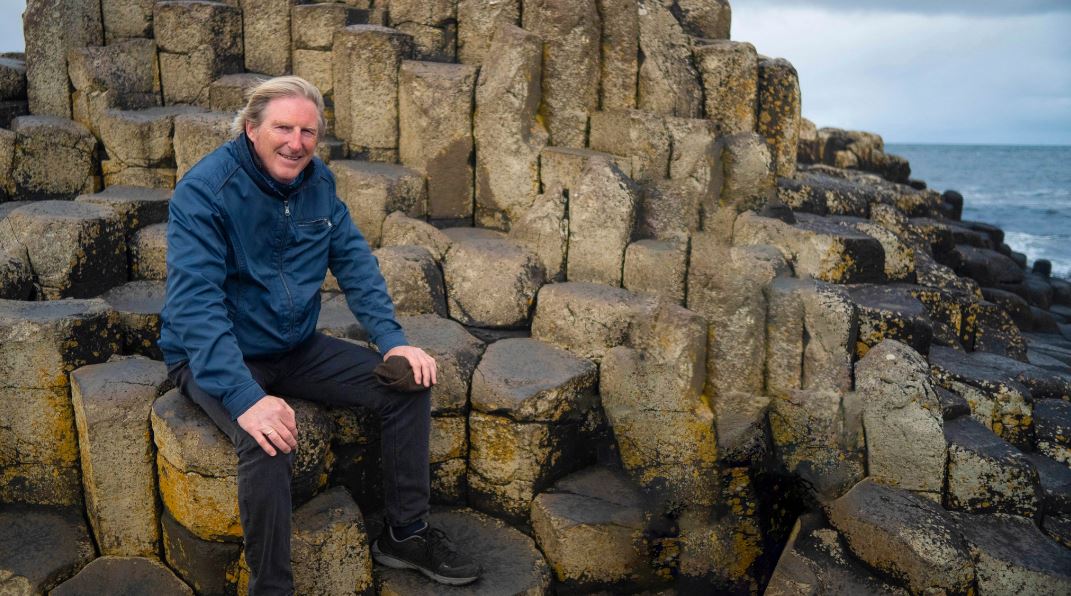 Adrian Dunbar's Coastal Ireland
Adrian Dunbar reconnects with his Irish roots, taking us on a scenic journey around the rugged north and west coasts of Ireland. Along the way, he'll share history, tradition, and some of his own thoughts about the breathtaking coastal landscapes.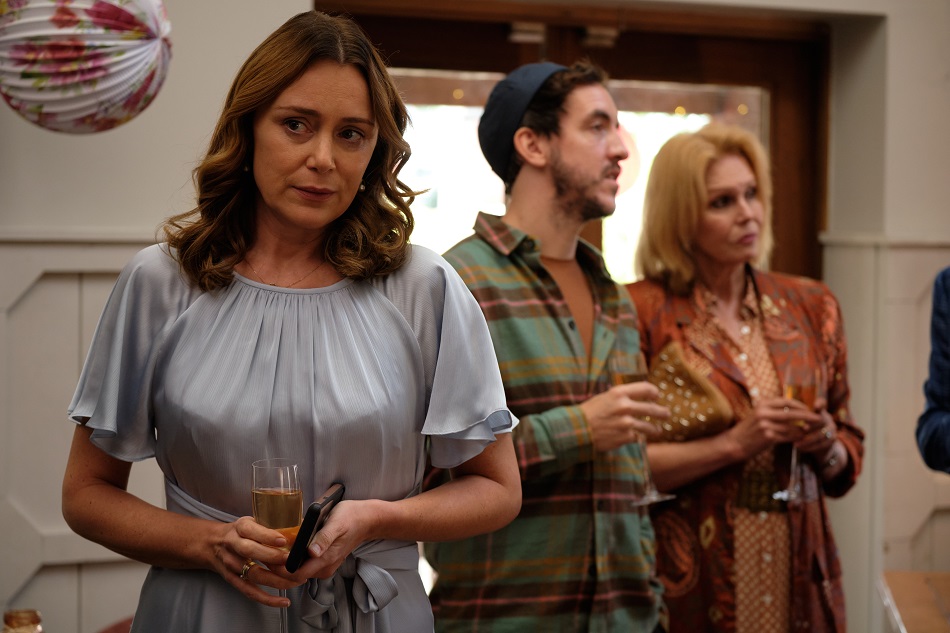 Finding Alice (2021)
Keeley Hawes (Bodyguard, Line of Duty) stars in this ensemble drama about a woman's emotional journey after the death of her partner. After moving into her dream home with her family, Alice's life is torn apart when she finds her husband dead at the bottom of the stairs.
The series also stars Joanna Lumley (Absolutely Fabulous), Nigel Havers (Benidorm, Coronation Street), Jason Merrells (Agatha Raisin) and Gemma Jones (Gentleman Jack).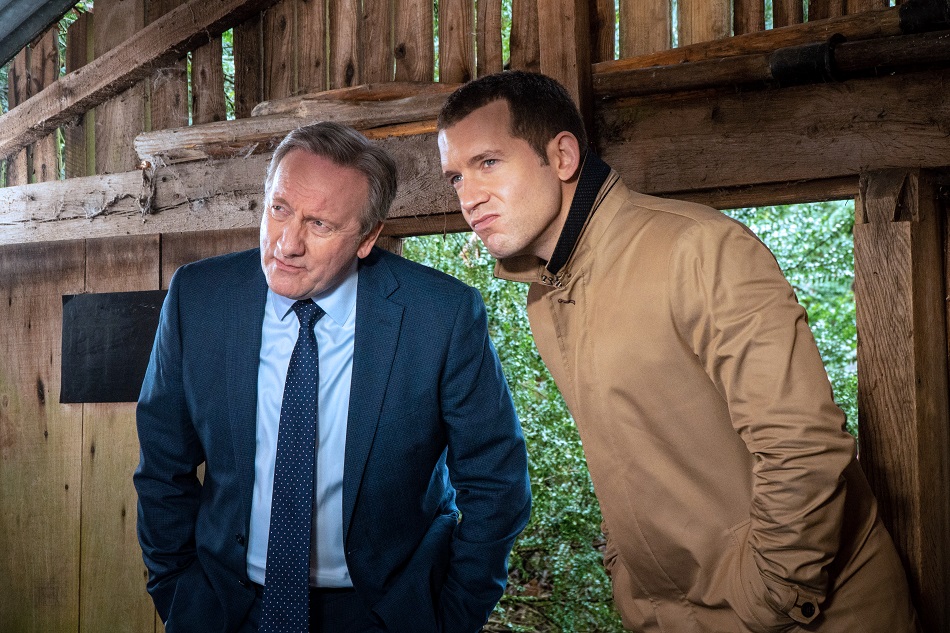 Midsomer Murders, Series 22: Parts 1 & 2
This popular and long-running mystery series returned for another season in 2021, and it premiered exclusively on Acorn TV. Due to the pandemic and the associated issues with filming, it was broken up into two parts. The first episodes premiered in early 2021, while the remainder came out in September.
As with other recent seasons, the 22nd season continues to follow the investigative adventures of DCI Barnaby (Neil Dudgeon) as he works some of the strangest murder cases in the some of the loveliest villages in England.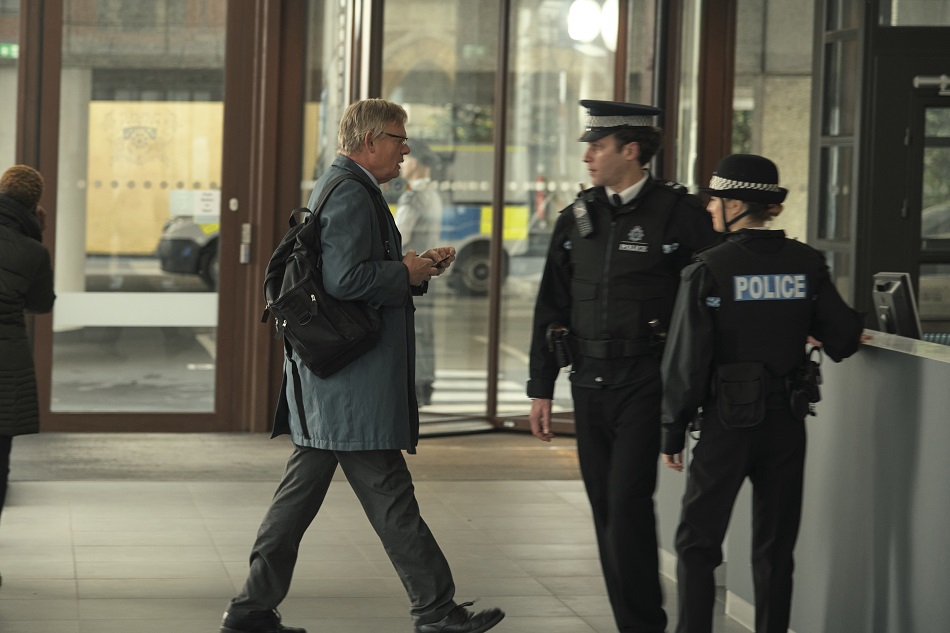 Manhunt: The Night Stalker
Martin Clunes returns to play former London Metropolitan Police detective DCI Colin Sutton. This season dramatises the real story of the investigation into a burglar and serial rapist whose 17-year streak left elderly South Londoners living in fear. Sutton arrived late to the investigation, but he managed to solve the case in just weeks.
If you don't like the way typical true crime-based dramas tend to build up the criminals as masterminds, this series is the antidote. Instead of elevating the criminals, the producers have been careful to focus on the diligent efforts of investigators.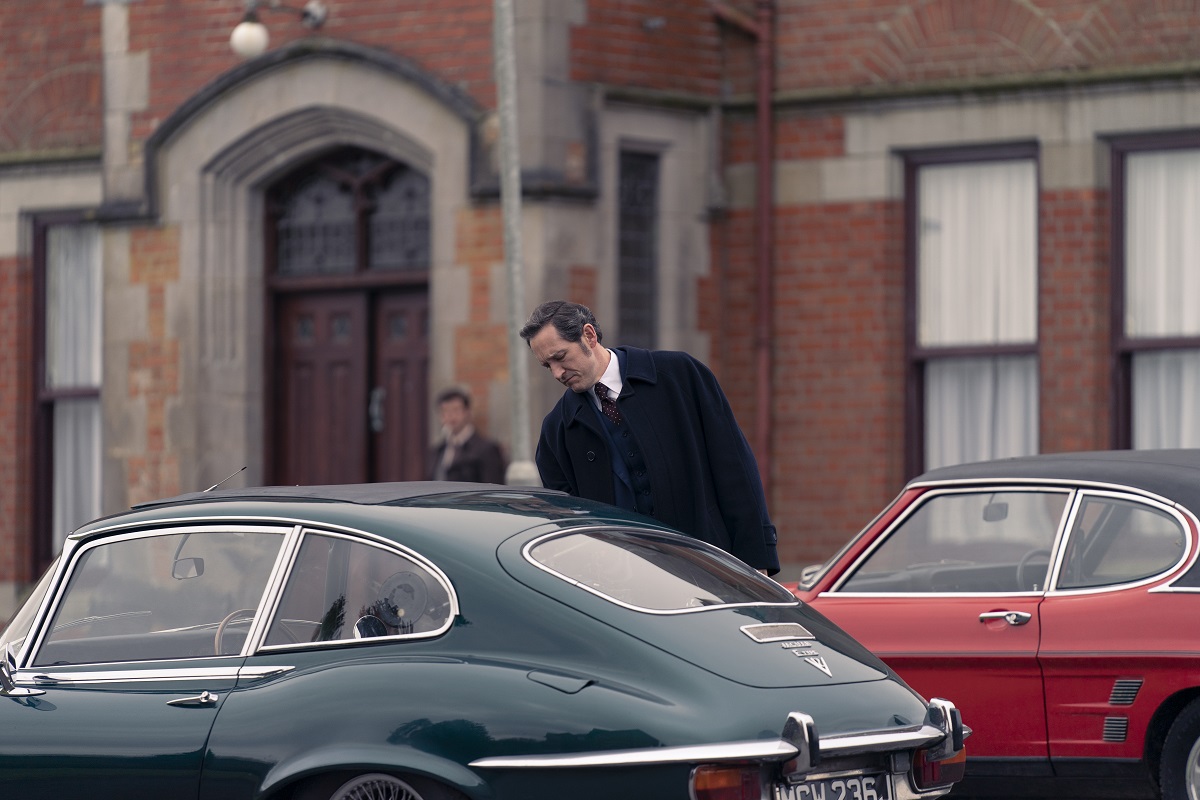 Dalgliesh
PD James' iconic detective returned to the screen in November with this Acorn TV Original adaptation, Dalgliesh. This time around, Bertie Carvel stars as DCI Adam Dalgliesh.
The first season gave us three two-part episodes, and while we haven't heard anything on a second series YET, the generally positive reviews leave us hopeful for more.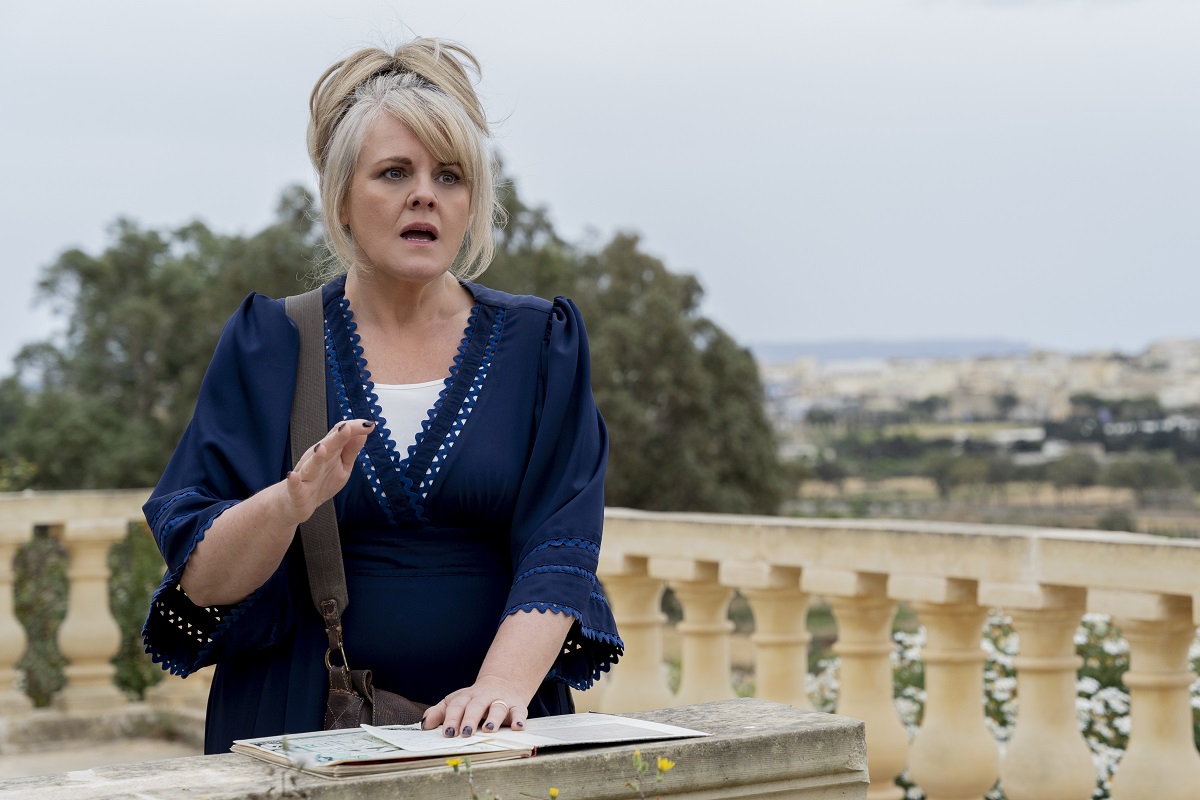 The Madame Blanc Mysteries (2021)
This Acorn TV Original Series premiered in mid-November and follows Jean White, a well-respected antiques dealer who runs a successful business in the beautiful county of Cheshire, England. The series begins on a rainy morning in England when Jean learns her husband Rory died on his way home from one of their favourite antique sourcing spots in the South of France.
She soon finds that not only is her husband dead, but everything they had is gone. The shop has been re-mortgaged, everything valuable has been pawned off, and since she thought they were doing well, she spent all the money in their joint account on Rory's funeral. Even the valuable ring he was supposed to be bringing home is gone. Her solicitor informs her that the only thing left is their cottage in the French antiques hub of Saint Victoire. With that in mind, she does the only logical thing: she heads there to get some answers.
Watch it HERE – Or read our interview with creator Sally Lindsay HERE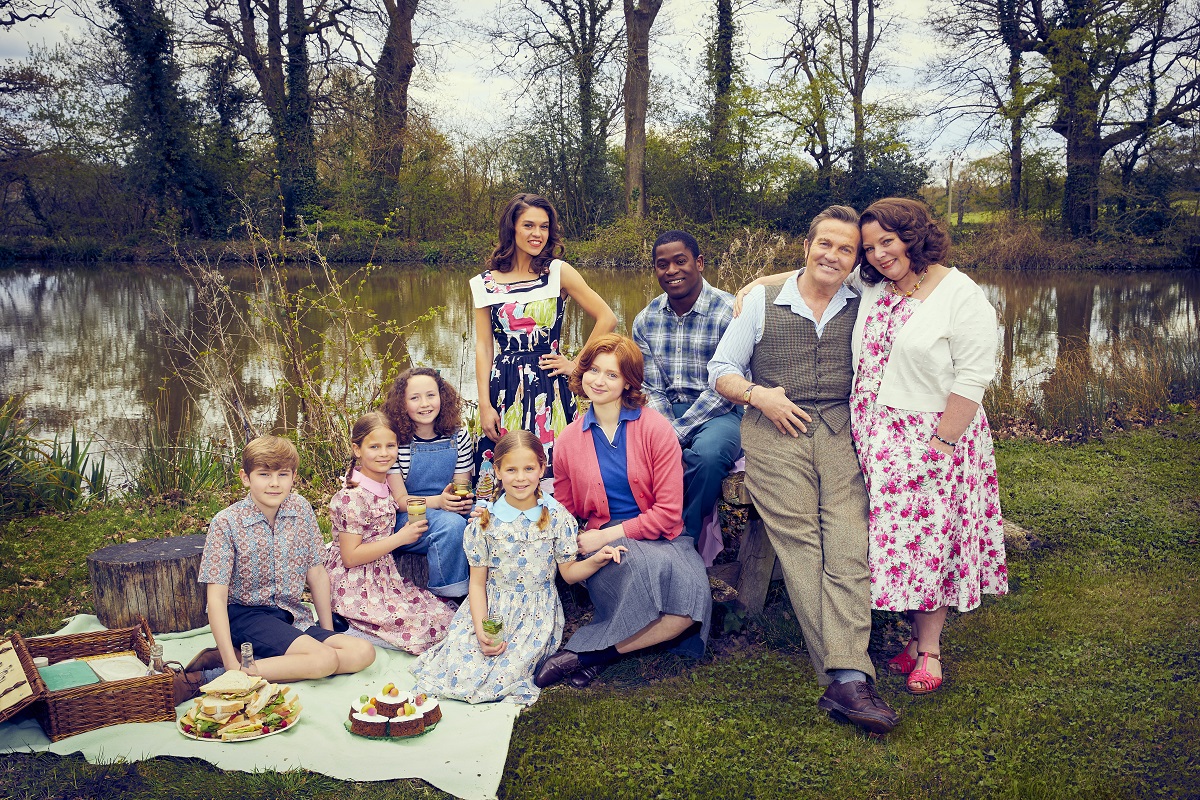 The Larkins (2021)
In December Acorn TV brought us this light period dramedy – and while there's no word on whether they'll also have the second season, we know a second season will begin filming in early 2022.
This adaptation of H.E. Bates' novel, The Darling Buds of May, follows the adventures of the always-scheming Larkin family in the Kent countryside. Set in the 1950s, the series is a mix of village life and family "adventures". Bradley Walsh (Law & Order UK), Joanna Scanlan (No Offence) and Sabrina Bartlett (Bridgerton) are among the stars.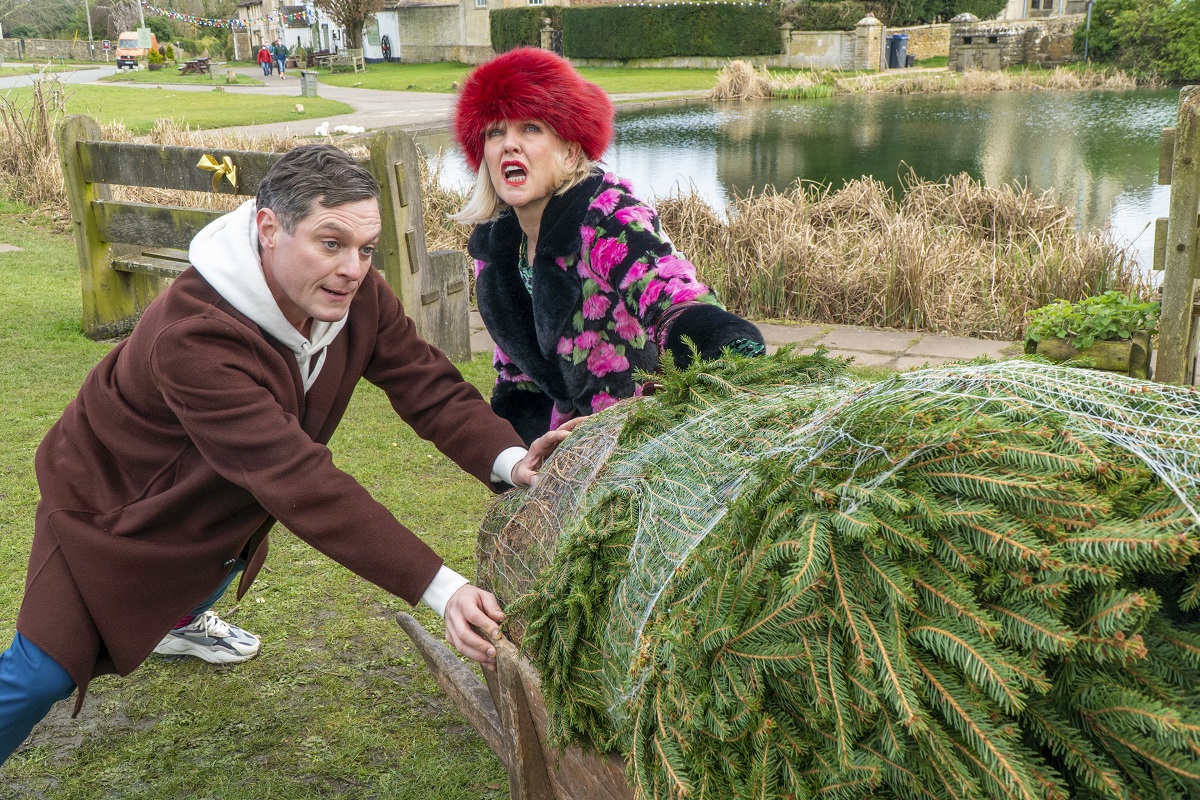 Agatha Raisin, "Kissing Christmas Goodbye"
This fun cozy mystery returned for a special Christmas episode on December 20th, with the remainder of season 4 to follow in early 2022.
Ashley Jensen returns as Agatha Raisin in this holiday-themed feature-length episode based on the Agatha Raisin novel "Kissing Christmas Goodbye". She's hired to protect a woman, but when the woman is murdered anyway, she'll have to figure out who did it. Suspects include local villagers and the woman's own children.
The Best "And Beyond" (Australian, Canadian, European) Shows to Premiere on Acorn TV in 2021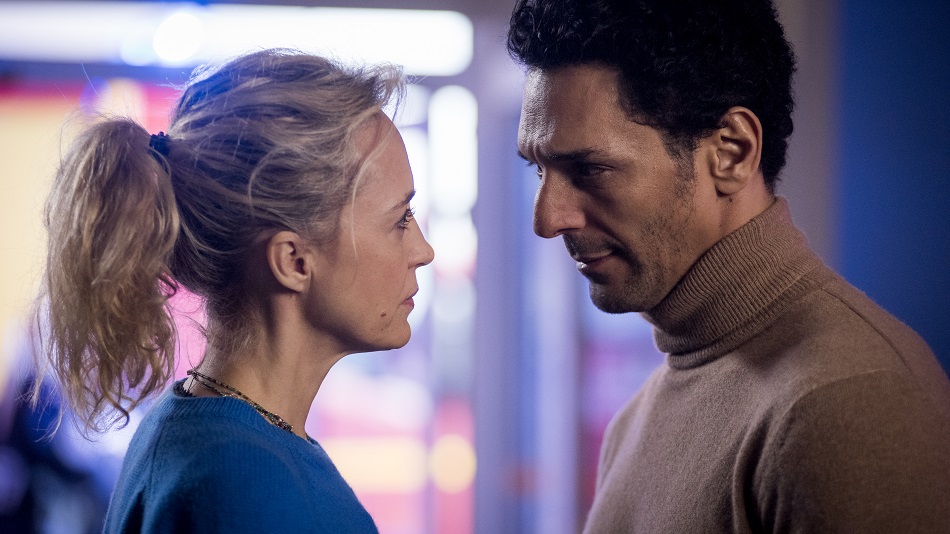 Balthazar, Series 3
In February, Acorn TV gave us brand-new episodes of the dark and sexy French crime drama Balthazar. This time out, there were 8 episodes in total. With a new season on the horizon over in France, we can only hope Acorn will pick that one up, too. It will be very different (no spoilers here, but those who've watched will know what we mean) – but early reports suggest the new episodes are a breath of fresh air.
For those not caught up, season 3 picks up six months after a set of unfortunate events following Balthazar's investigation into his wife's murder. He and Chief Inspector Hélène Bach team up to tackle a variety of even darker cases this season (and because it's Balthazar, you know he'll once again be running around topless and/or bottomless at some point).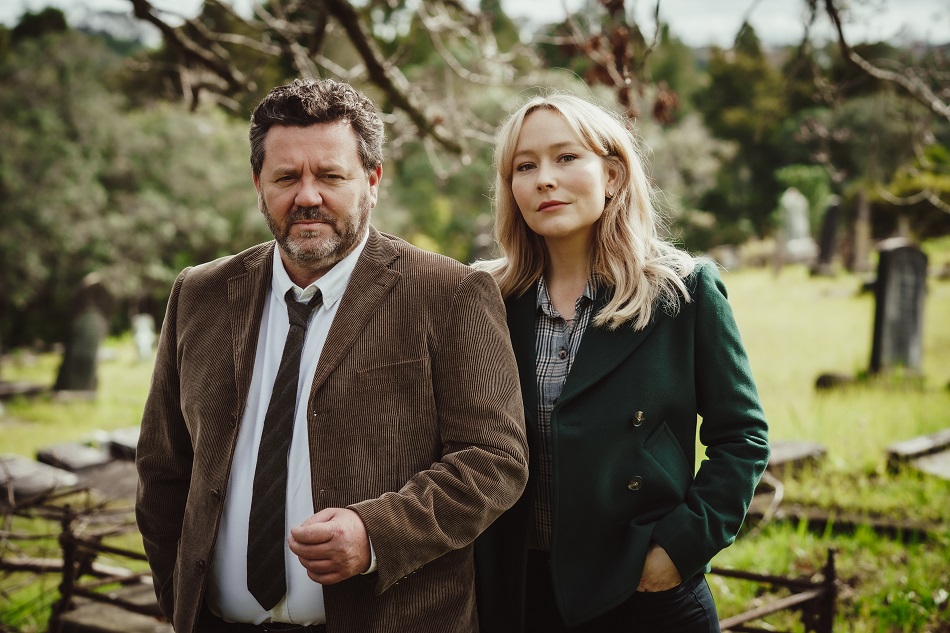 The Brokenwood Mysteries, Series 7
This much-loved New Zealand series returned in March for another season of six feature-length mysteries in the murderous town of Brokenwood. Detective Senior Sergeant Mike Shepherd (Neill Rea, Go Girls) and Detective Kristin Simms (Fern Sutherland, The Almighty Johnsons) investigate everything from murderous rivalries to lethal grudges, all with their usual wit and dry humour.
Season 8 of Brokenwood Mysteries is currently in production, and while we haven't heard anything official about if/when it will appear on Acorn TV, it seems fairly likely we'll be seeing a new season on the platform in 2022.
Catch up on Brokenwood Mysteries HERE.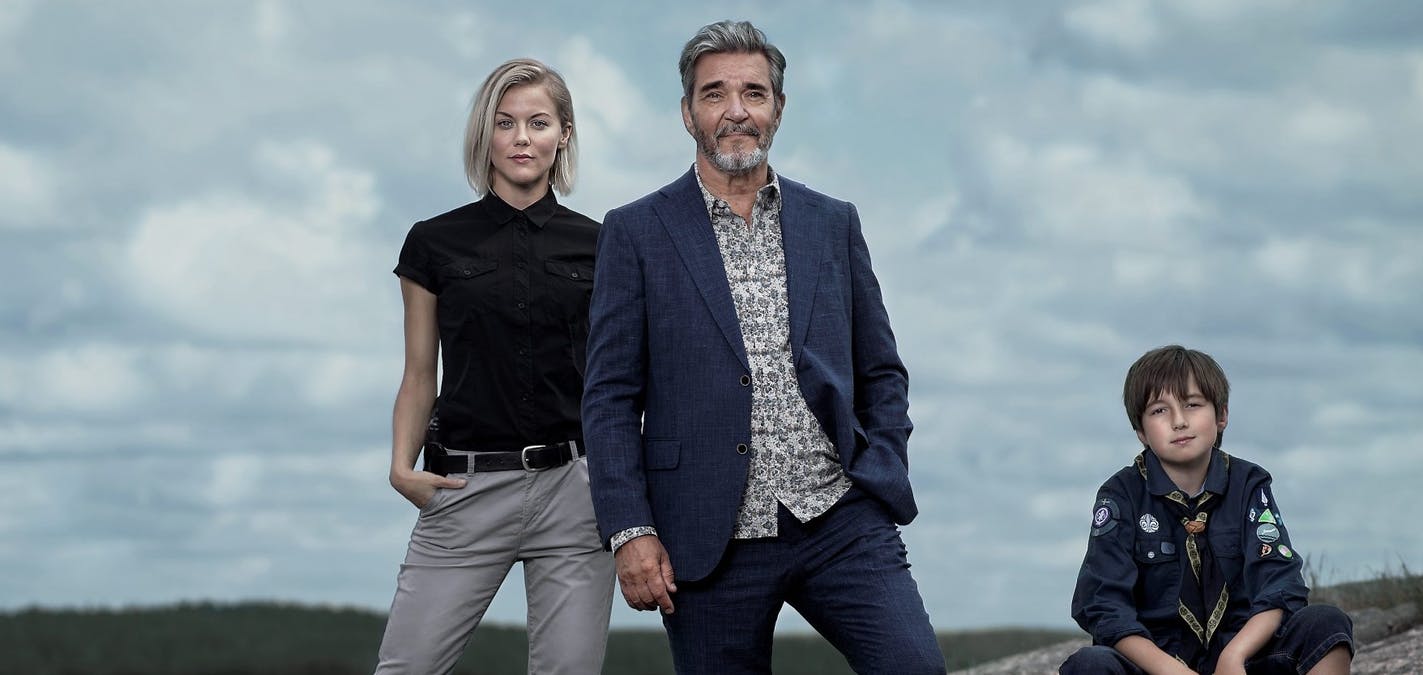 Bäckström
This Swedish series is based on Leif GW Persson's Evert Bäckström novels, and it follows the incredibly successful detective as he attempts to solve the case of a woman who's died twice. The discovery of a woman's skull seems to point to a recent death, but DNA suggests she died in the 2004 tsunami. Though his colleagues believe it's a mistake, Bäckström has other ideas.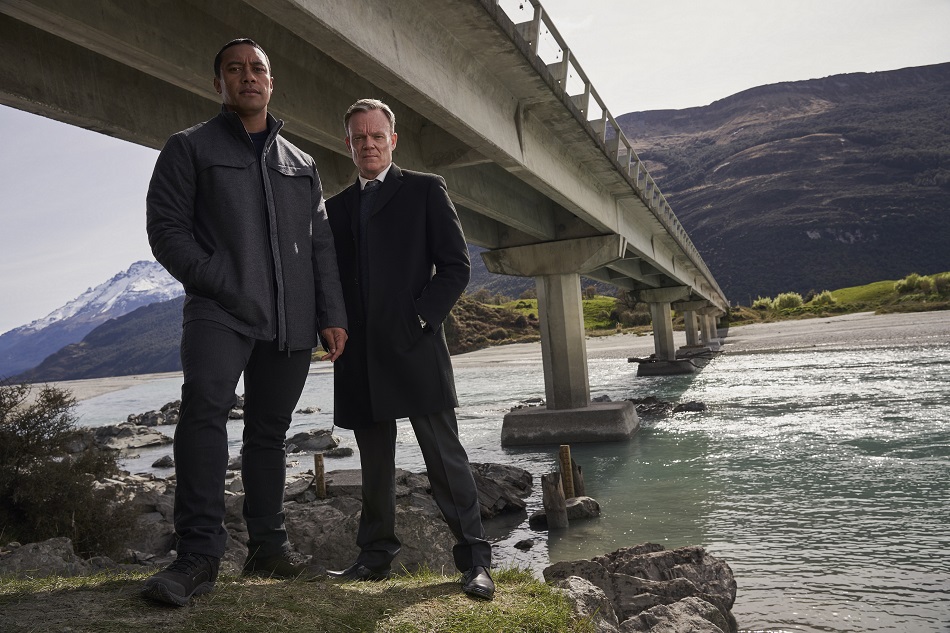 One Lane Bridge (2020)
While working a murder investigation, a young Maori detective accidentally awakens a spiritual gift that may harm the case.
You can watch the first season on Acorn TV, or catch both seasons on HERE on AMC+ or Sundance Now.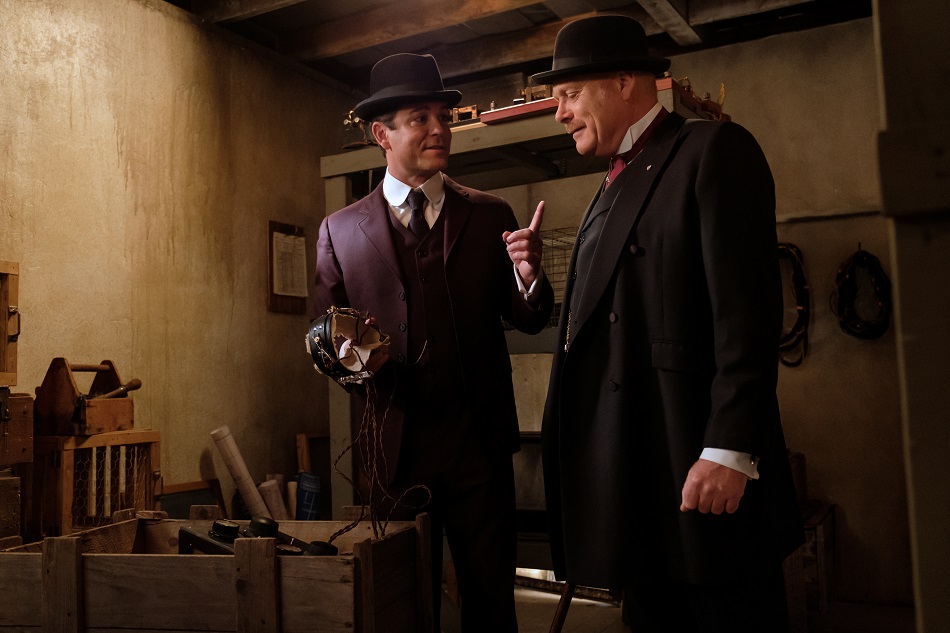 Murdoch Mysteries, Series 14
In April and May, Acorn TV gave us another season of this award-winning period mystery. Set in early 1900s Toronto, and it follows the adventures of Detective William Murdoch (Yannick Bisson).
For those wondering – there IS a 15th season of Murdoch Mysteries, and it's currently airing in Canada. No word yet on if/when it will come to Acorn TV, but history makes it seem fairly likely.
Catch up on previous episodes HERE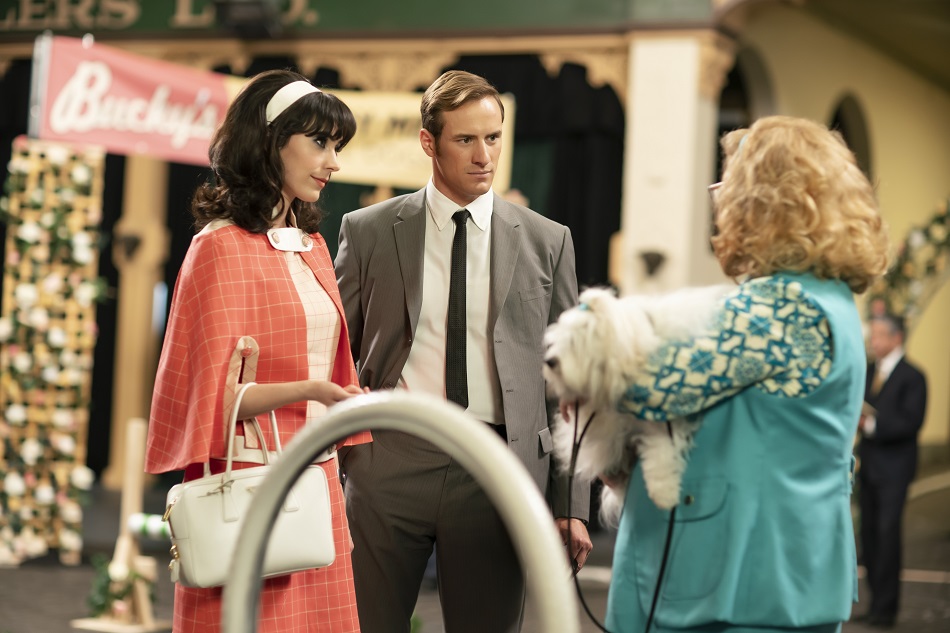 Miss Fisher's Modern Murder Mysteries, Season 2
This delightful 1960s-based spinoff of Miss Fisher's Murder Mysteries returned to Acorn TV for a second season in June 2021.
The series follows Miss Peregrine Fisher, niece of Phryne, after she inherits her aunt's fortune. Inspired, she sets out to become a sleuth in her own right – often accompanied by the handsome Detective James Steed. The playful series has a very different tone from the original, but still manages to be both puzzling, fun, and fashionable.
Geraldine Hakewill (Wanted) stars as Peregrine, and Joel Jackson (Deadline Gallipolli) stars as Detective Steed.
Catch up on Miss Fisher's Modern Murder Mysteries HERE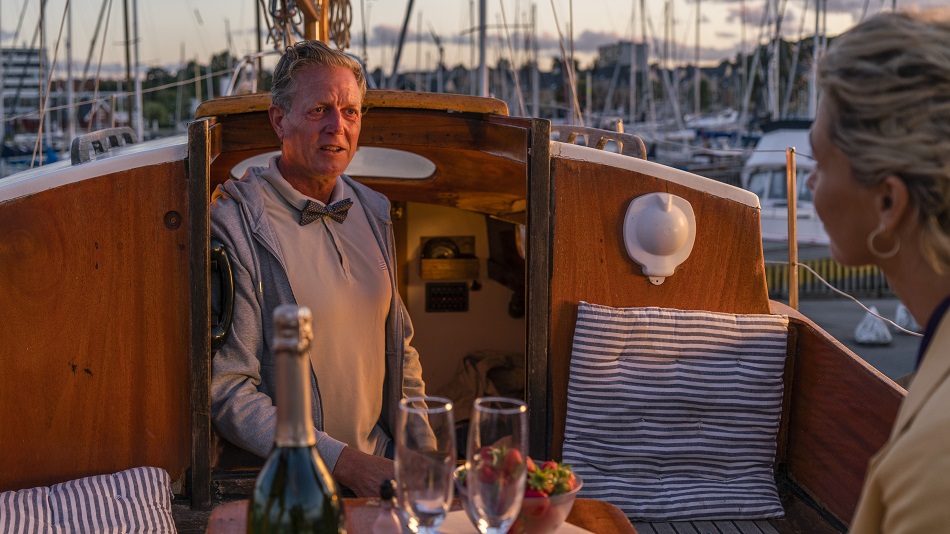 The Sommerdahl Murders, Season 2
Based on the bestselling novels of Anna Grue, this mystery follows DCI Dan Sommerdahl (Peter Mygind, Darkness: Those Who Kill) as he investigates murders in a lovely coastal town in Denmark. His team includes his best friend, Detective Flemming Torp (André Babikian, The Protectors), and his criminal technician wife, Marianne (Laura Drasbæk, Park Road).
After years of putting the job first, Dan finds his wife wants a divorce – and her new interest is none other than his best friend.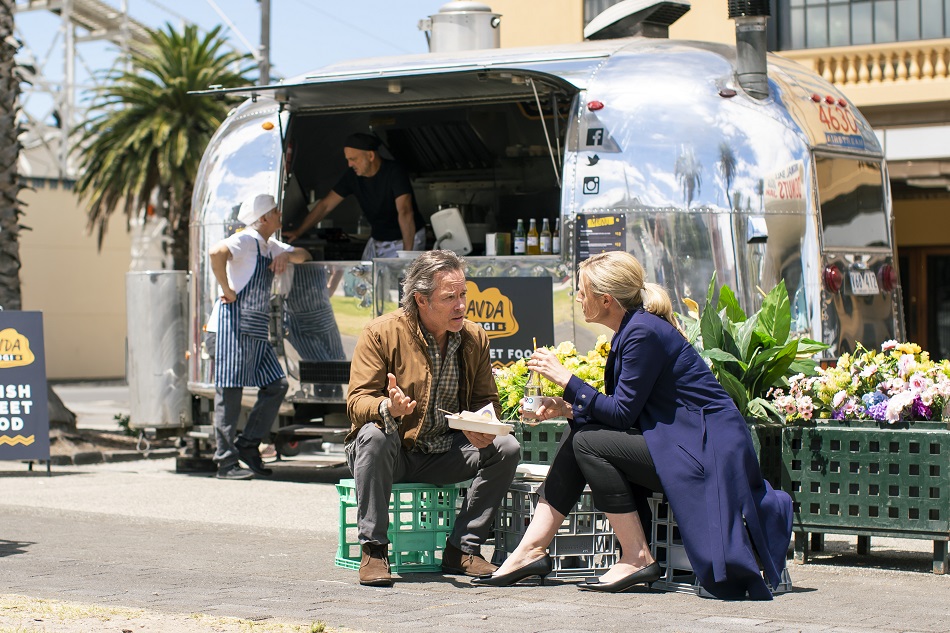 Jack Irish, Season 3
Guy Pearce (Mare of Easttown) is back for another set of episodes as Jack Irish, the former criminal lawyer who's taken to debt collecting and private investigation. In the final season, we learn more about his dark personal history, including the murder of his wife. The series is inspired by the novels of the late author Peter Temple.
Returning for the final season are Marta Dusseldorp (A Place to Call Home, Janet King), Roy Billing (The End), Aaron Pedersen (Mystery Road) and Shane Jacobson (Guardians of the Tomb).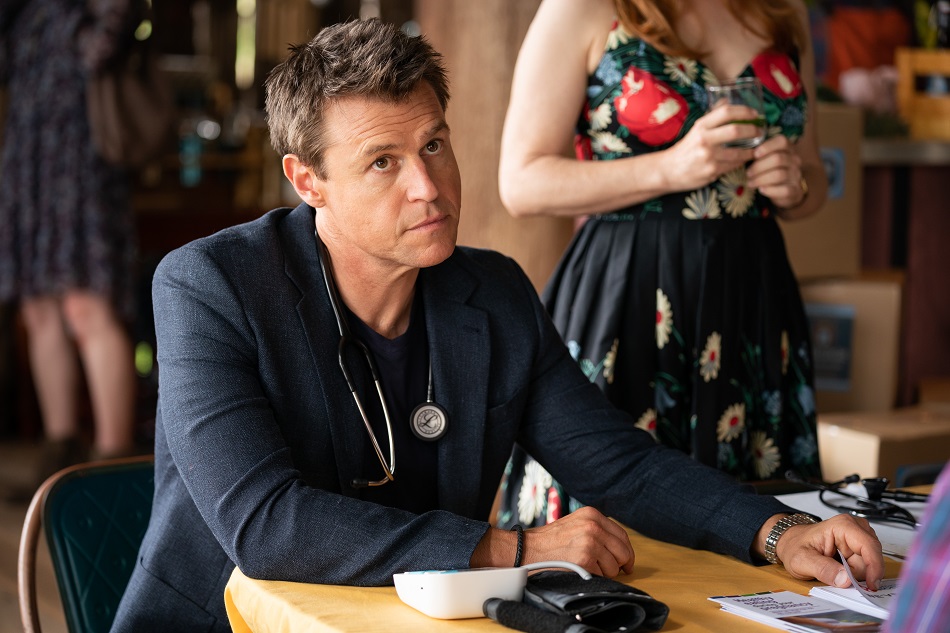 The Heart Guy, Season 5
This hit Australian medical dramedy returned in July for a fifth and final season. Hugh Knight (Rodger Corser) is well-removed from his old days as a high-flying Sydney surgeon, and he's finally settling into life in the small town of Whyhope. This season, the town and hospital are both in crisis, and everyone's looking to Hugh to save the day.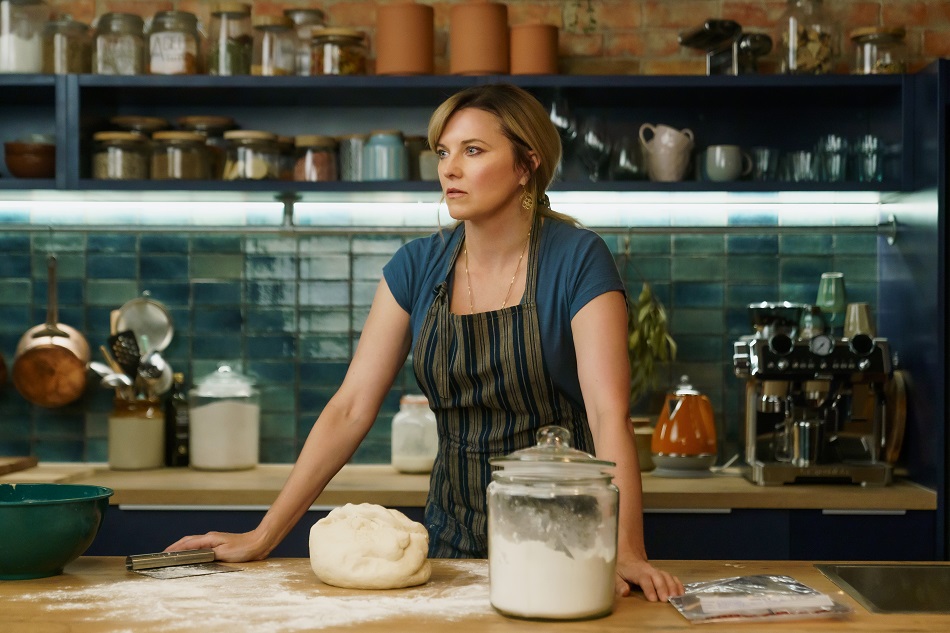 My Life is Murder, Season 2
After spending Season 1 in Melbourne, detective Alexa Crowe moved over to Auckland, New Zealand for another 10-episode season.
As before, she finds herself helping out a handsome local detective with particularly puzzling cases. Her computer expert partner Madison (Ebony Vagulans) returns, but she finds herself with a new cat (this time, a rather handsome Maine Coon).
William Shatner and Bill Bailey are among the season's guest stars (though fair warning, the Shatner appearance is via webcam – quite understandable, given the worldwide situation).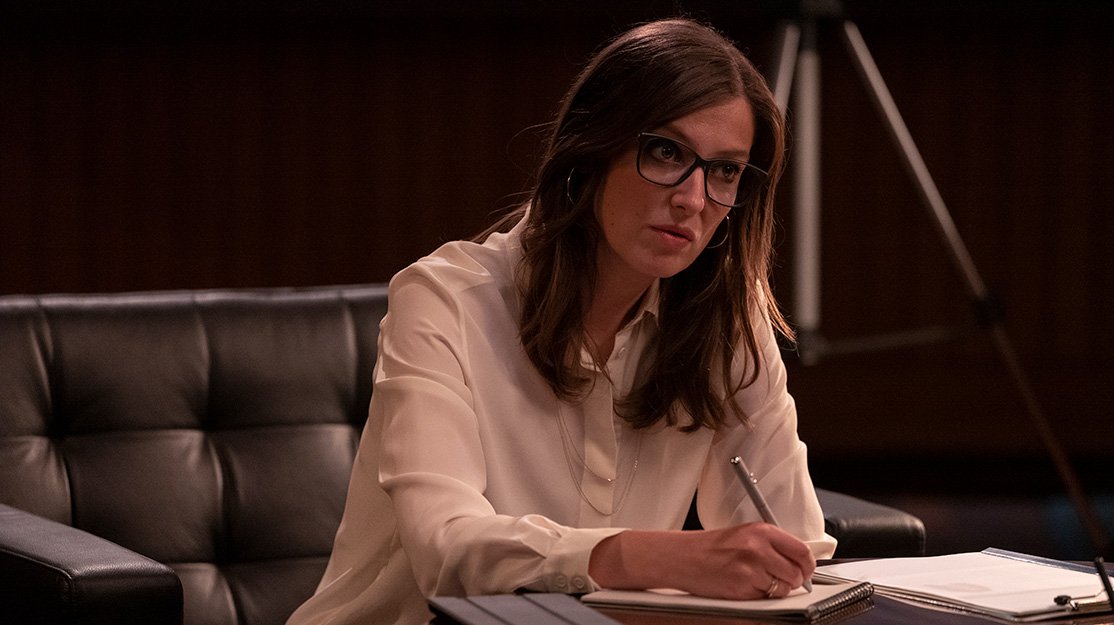 The Witnesses (2020)
This German crime drama explores the power of memories – and how little they can be trusted. When a 10-year-old girl is kidnapped from a crowded museum in Berlin, the family and police await a ransom demand that never comes. No one claims responsibility, and there's nothing to go on except the memories of eye witnesses.
The child's prominent father asks researcher Dr. Jasmin Braun (Alexandra Maria Lara) to step in and help with the investigation. With time working against her, she'll attempt to evaluate the memories of eight key witnesses in hopes of reconstructing the crime and returning the girl home safely.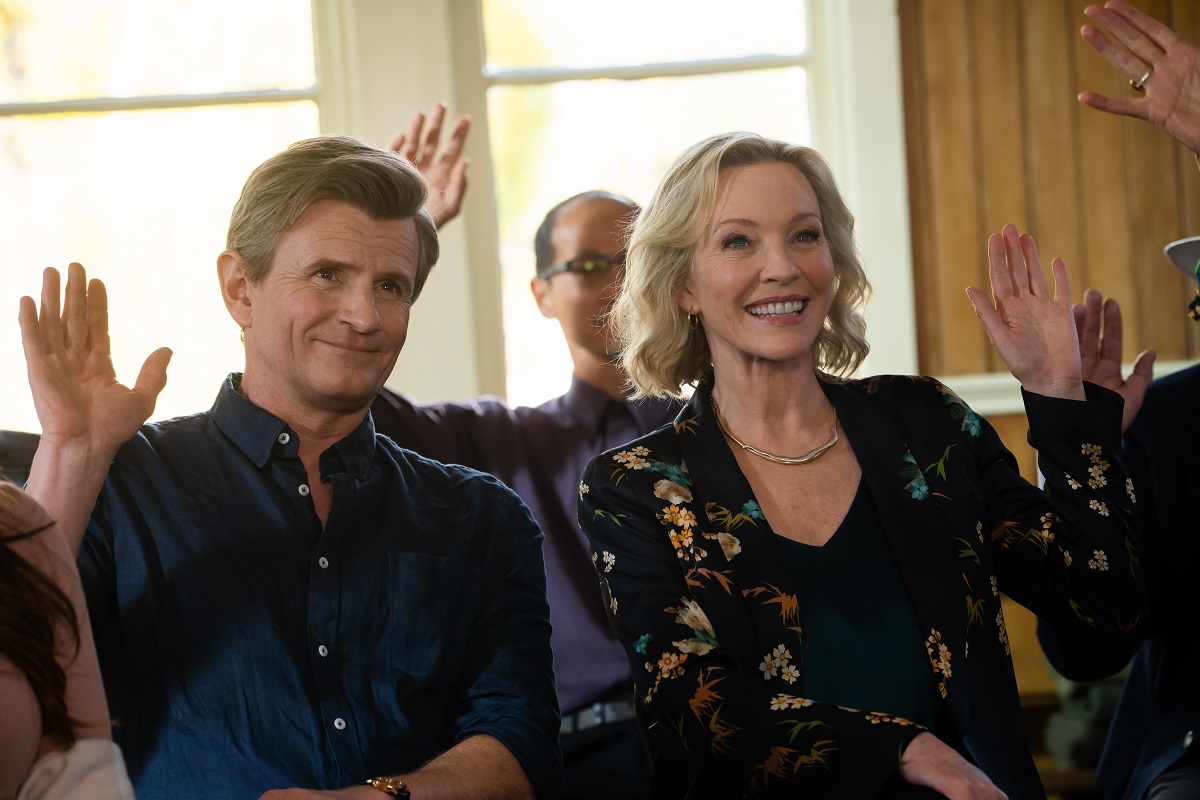 Under the Vines (2021)
This light romantic drama follows a Sydney socialite who learns she's inherited a New Zealand winery from her recently deceased stepfather. She heads over for a short vacation to check it out before selling up, only to learn she has a co-owner – a grumpy British lawyer who had hoped to take refuge in the winery after a series of unfortunate personal events.
While they don't like each other and neither of them have any experience, they'll have to work together to make it successful if they want to get a good price.
The Best Older Shows to Arrive on Acorn TV in 2021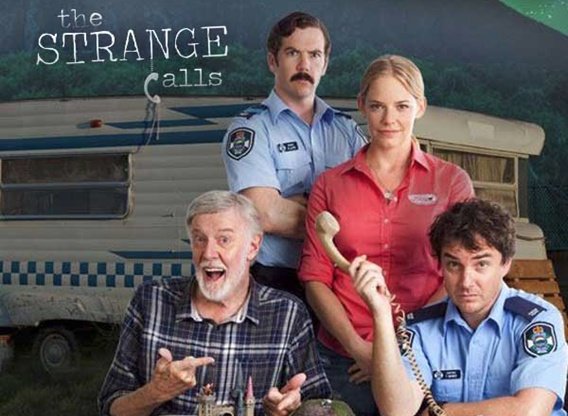 The Strange Calls (2012)
It's hard to describe this comedy/mystery series in a way that adequately conveys how fun and quirky it is. It follows a disgraced Australian cop, Toby Banks, after he's transferred to the seemingly idyllic coastal town of Coolum Beach. There, his job is to answer night calls from locals – calls that reveal strange truths about something sinister lurking beneath the town's cozy veneer.
Toby Truslove (Bad Mothers, House Husbands) stars as Toby Banks, while Barry Crocker (The Adventures of Barry McKenzie) plays his assistant, night security man Gregor.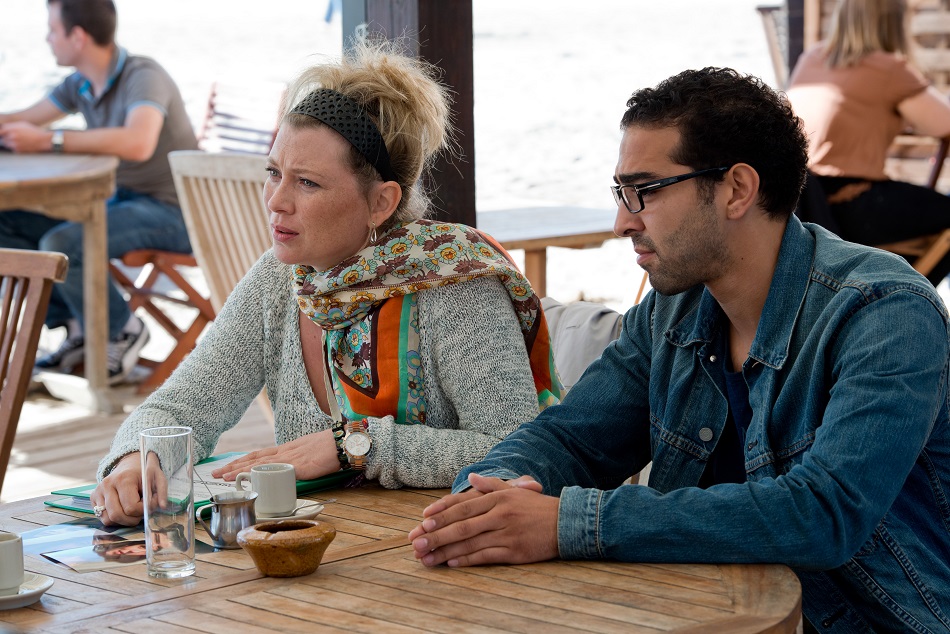 Candice Renoir, Series 1 & 2 (2013)
This French mystery series was a surprise hit when it came to Acorn TV in May, and members have been begging for more seasons ever since. On that front, there's good news and bad news. Season 3 of Candice Renoir is coming to Acorn TV – but the original December 27th premiere date has now been pushed back, most likely to sometime in February 2022. We'll update when we know more.
Candice Renoir (Cécile Bois) is a French policewoman and single mother of four. After putting her career on hold for a decade, she's returning to work in a port town in the South of France. Now, she'll face the challenging task of solving crime while balancing the need to care for her family.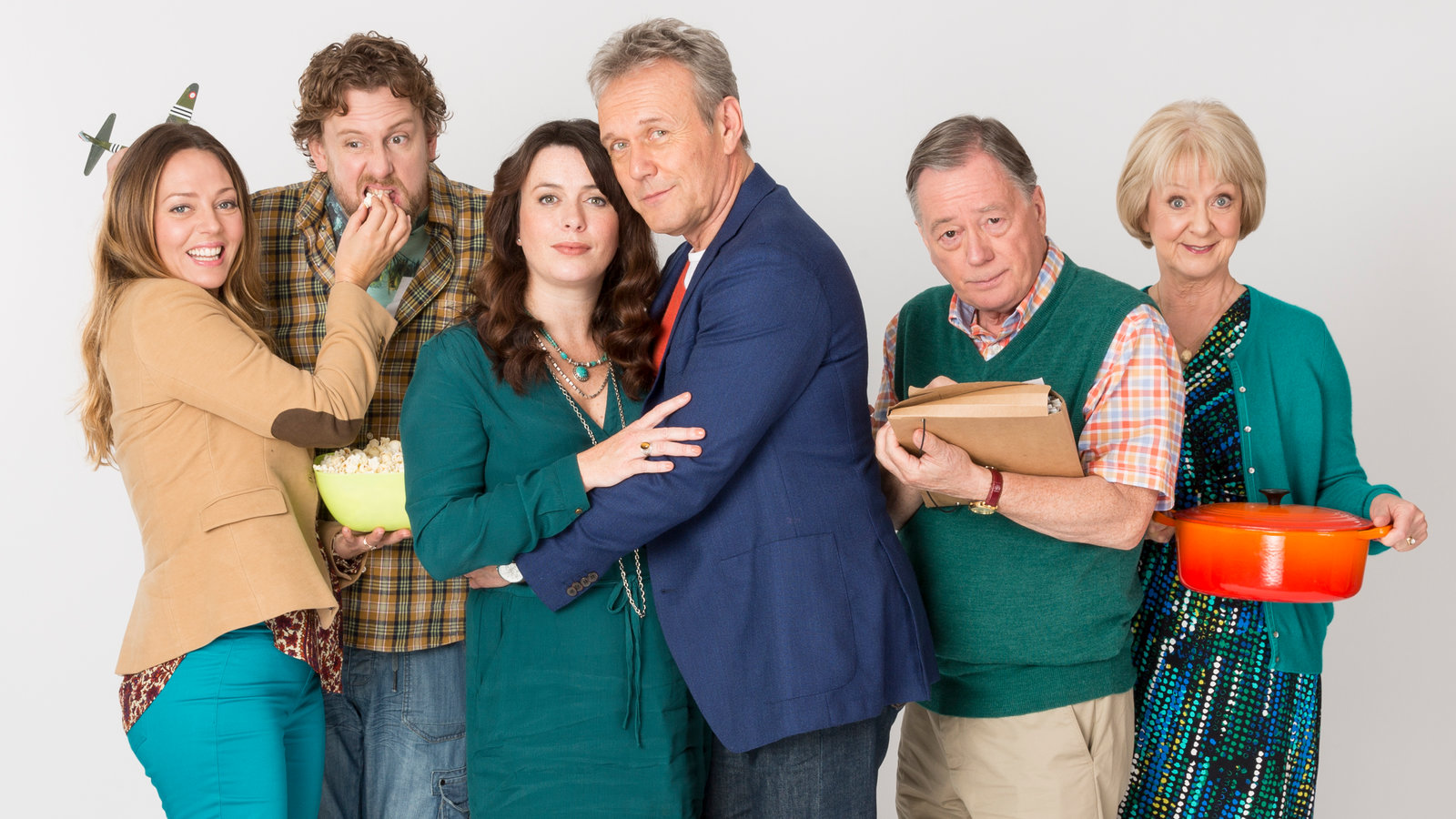 You, Me, & Them, Series 2 (2015)
After a long wait, Acorn TV finally brought season 2 of this popular series on board. Eve Myles (Keeping Faith) and Anthony Head (Buffy the Vampire Slayer) star in this fun Britcom about age gap love. In addition to the usual relationship challenges, the two have to contend with all manner of meddlesome (and hilarious) family involvement.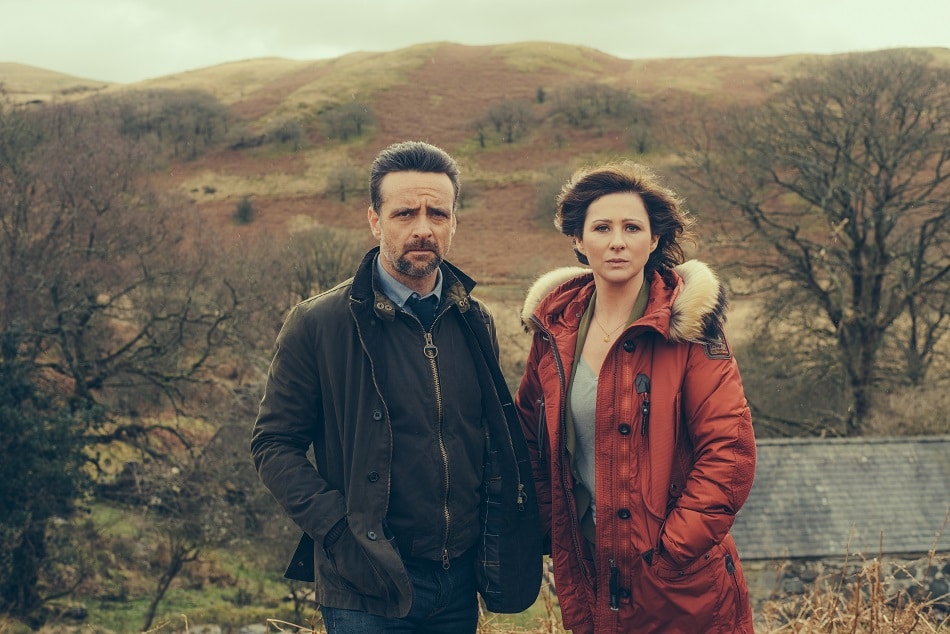 Hinterland
Though not a brand new series, many were pleased to see Hinterland arrive on Acorn TV in August after its departure from Netflix.
Richard Harrington (Lark Rise to Candleford) stars as DCI Tom Mathias, a brilliant loner with a hidden past. Malie Harries (Keeping Faith) stars alongside him as clever local DI Mared Rhys. The series was filmed on location in the lovely seaside town of Aberystwyth, Wales.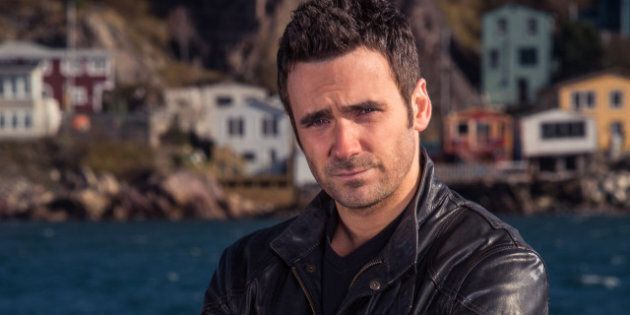 Republic of Doyle
Though not new to streaming in the US, many were pleased to see this fun, relatively recent Canadian series find a streaming home on Acorn TV. Seasons began arriving in August, and the last of them will arrive in January 2022.
This delightful crime dramedy follows a father and son investigative agency in lovely Newfoundland. Allan Hawco stars as the rough-around-the-edges PI Jake Doyle, while Sean McGinley (Bleak House) plays his father and partner Malachy Doyle.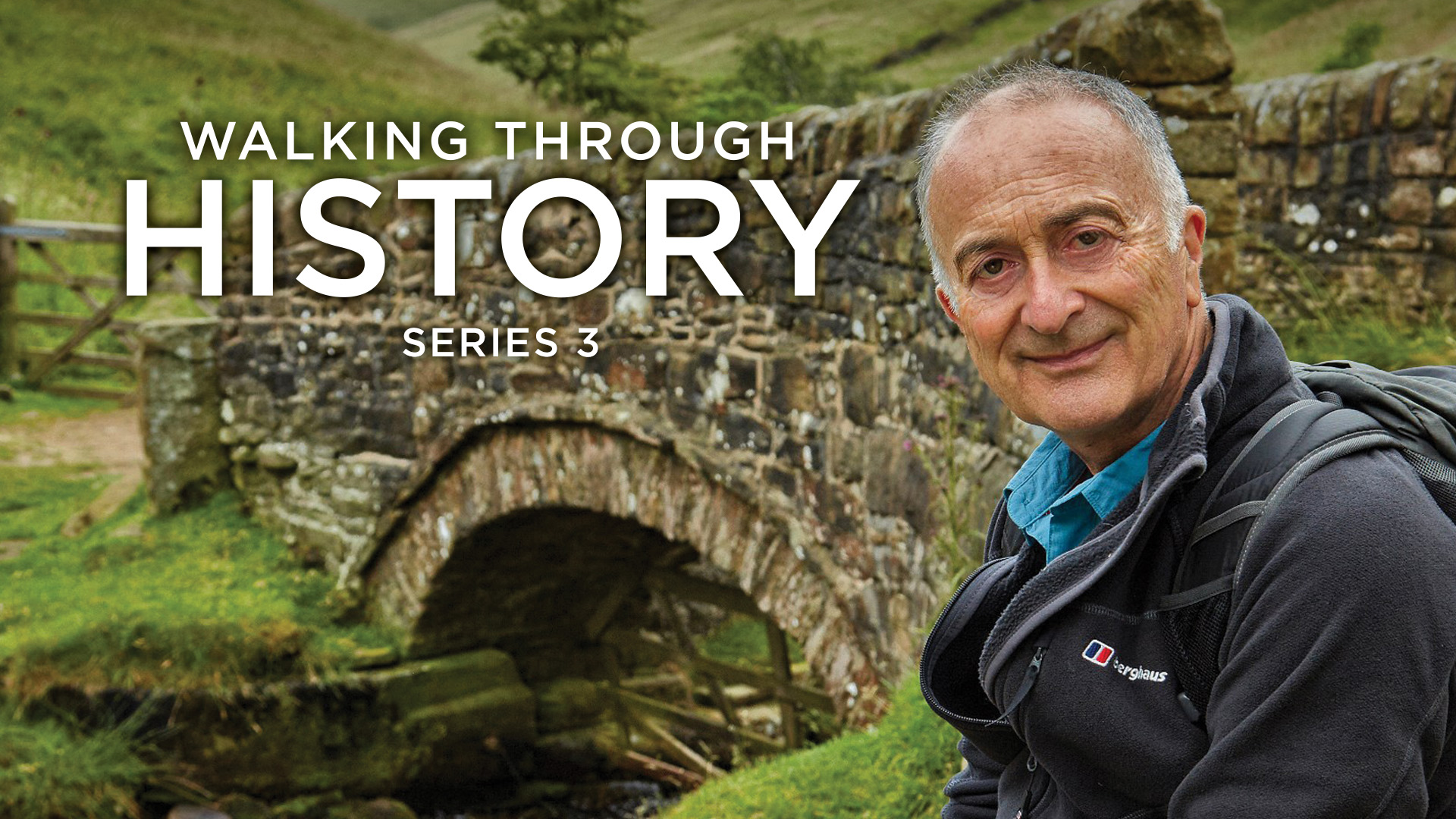 Walking Through History, Season 1 (2013 to 2014)
Though not brand new, this delightful series mixes gorgeous countryside walks with lessons on British history – and we hope Acorn TV will bring more to the platform in the future. There are more seasons available on IMDb TV with ads (as of late December), but it ruins the peaceful vibe to have loud, American adverts blasting out of your speakers in the midst of a peaceful walk.
Sir Tony Robinson (Blackadder) takes us on a variety of historic walks through the beautiful British countryside. In Season 1, we're treated to walks through the Weald in Kent and East Sussex to discover its rich Tudor heritage, hikes into the dramatic Kintail region of the west Scotland Highland, a 40-mile walk through the glorious Peak District, and a visit to the site of the world's first factory which would lay the foundations for today's skyscrapers.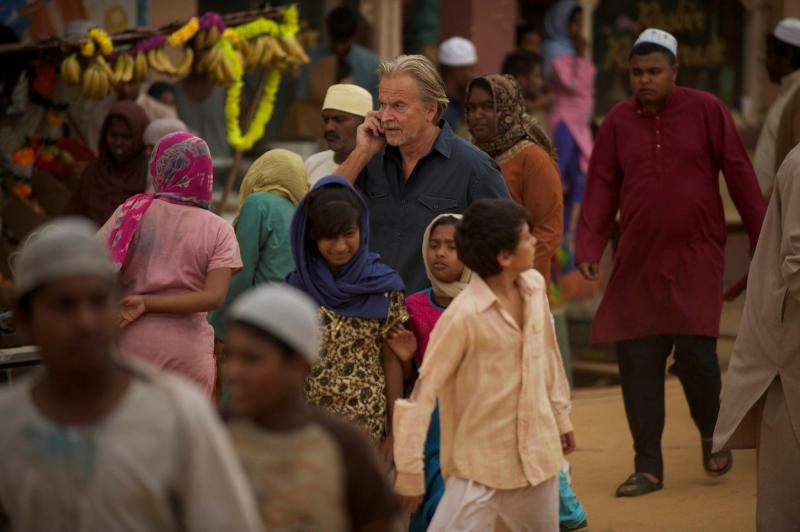 Kidnap & Ransom, Series 1 & 2 (2011 to 2012)
Trevor Eve (Waking the Dead) stars as Dominic King, a skilled hostage negotiator about to embark on some of the most difficult cases in his career. In Season 1, he'll negotiate for the release of a businesswoman who's been snatched in South Africa. In Series 2, we'll see him dealing with a tour bus that's been taken hostage in India.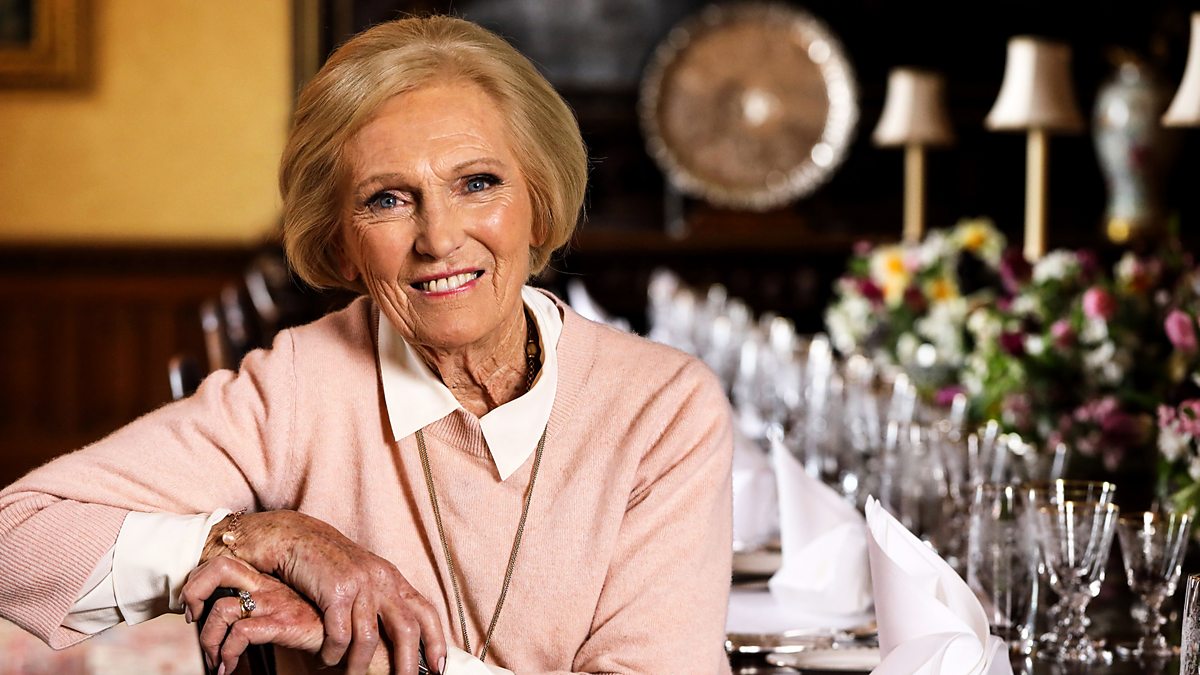 Mary Berry's Country House Secrets
In this four-part series, Mary Berry gets behind-the-scenes access to some of the UK's most spectacular country houses. She ventures beyond the tourist areas to show us the families that occupy the homes and how they live today.
What's Coming to Acorn TV in 2022?
Though it's too early to know much about the year as a whole, we do have the Acorn TV January 2022 premiere list HERE. Knowing that a great many shows were able to get back into production in 2021, we're excited to see what the new year holds.
What was your favourite series to arrive on Acorn TV in 2021? Don't hesitate to share your thoughts in the comments!
Save it to Pinterest!