8 Upcoming British TV Shows Set in Sunny Locations
In some cases, we earn commissions from affiliate links in our posts.
Last Updated on October 1, 2021 by Stefanie Hutson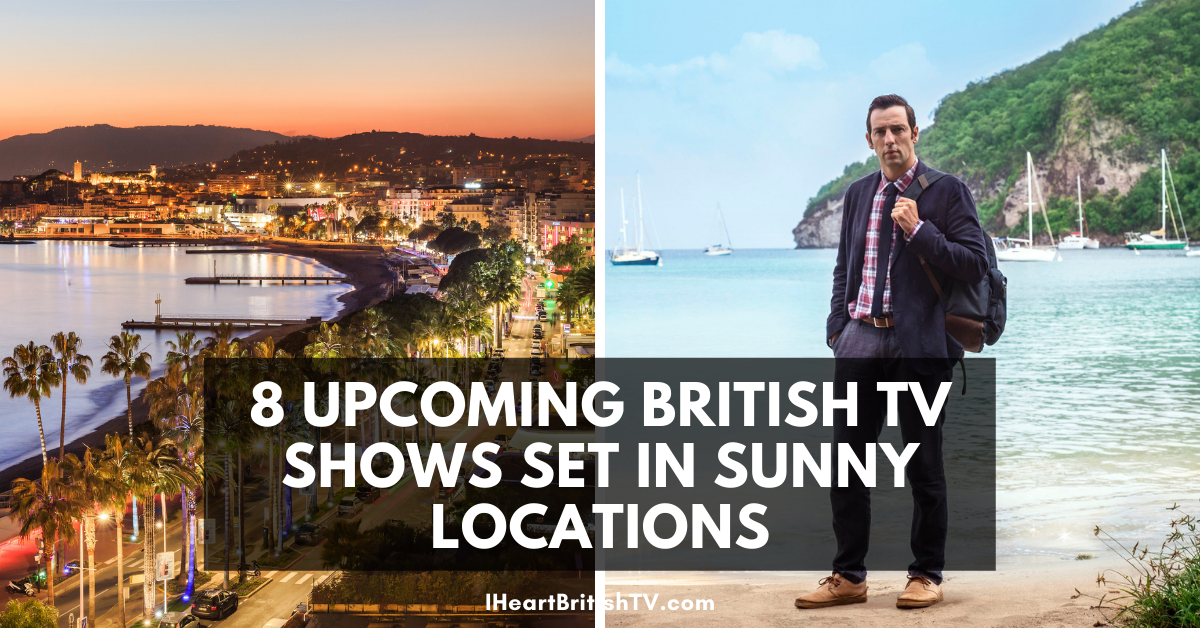 The UK is known for many things, but sunny skies and dry weather are not among them. As lovely as the rain can be, it leaves many of the country's residents longing for a change of scenery – or, failing that, a bit of sun on the telly.
For almost as long as there's been British TV, there have been British TV shows set in sunnier places. Back in the 1970s, The Lotus Eaters, Who Pays the Ferryman?, and The Aphrodite Inheritance were all set in sunny Mediterranean locations. For roughly a decade, Benidorm left us equally charmed and repulsed by the antics of lower-class Brits on holiday in Spain. And of course, The Durrells offered all the fun of a period drama, plus the beautiful scenery of Corfu.
In this post, we'll take a look at some of the upcoming British TV shows (and returning British TV shows) that offer a bit of sunshine alongside their stories.
Want more stories set by the seas? They're not all sunny, but you can browse our list of 48 British TV Shows Set by the Sea.
Death in Paradise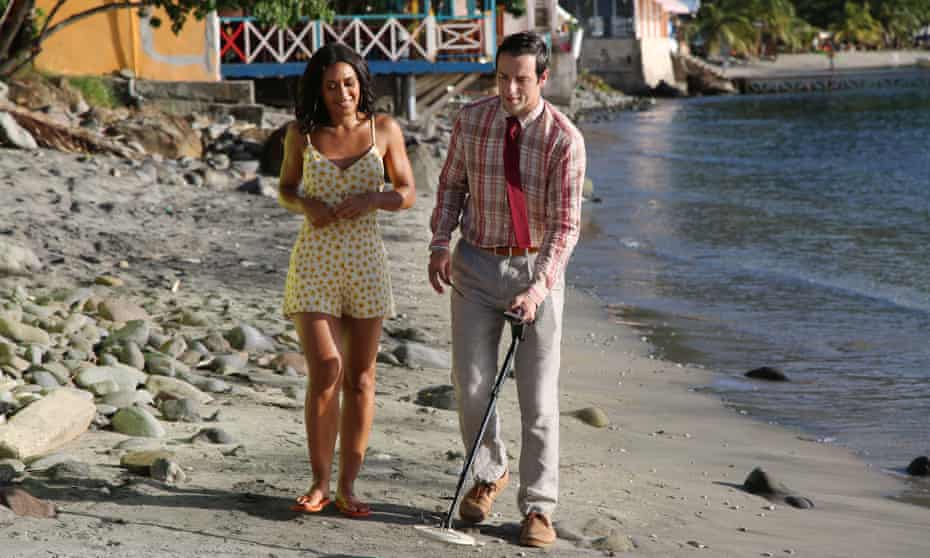 Death in Paradise is set on the fictional Caribbean island of Saint Marie, and it follows a fish-out-of-water British detective leading a team of locals in a variety of investigations. The series rotates detectives every so often, and they're now on their fourth main detective.
This long-running British mystery will soon be returning for both a Christmas special and an 11th season. Ralf Little will be returning as DI Neville Parker, and former series regular Danny John-Jules will make a limited return as Officer Dwayne Myers in the Christmas special. Few other details have been released to let us know what we can expect of season 11 of Death in Paradise – but it surely won't be long before we start to hear more.
Watch seasons 1-10 on BritBox HERE.
The Madame Blanc Mysteries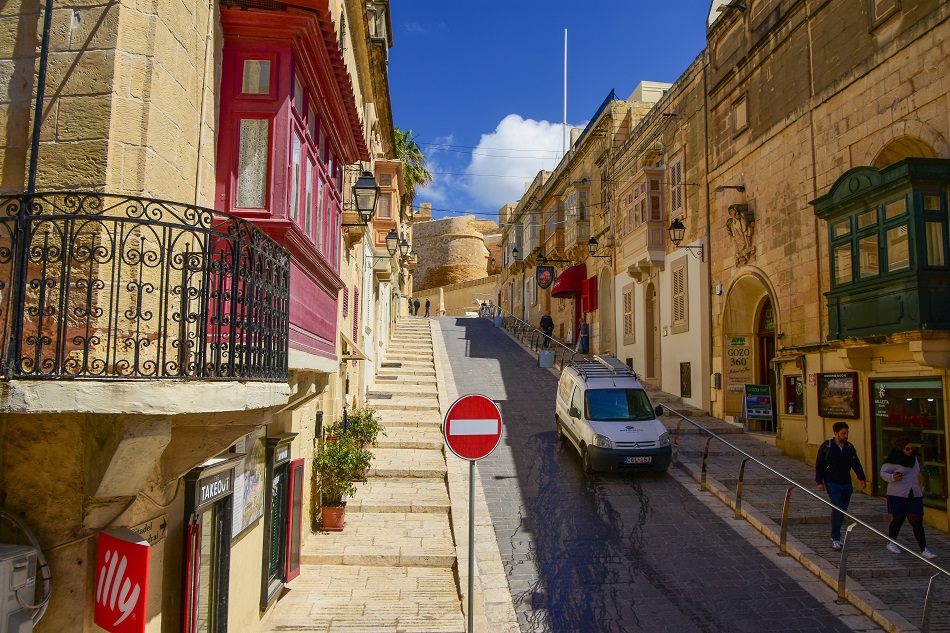 The Madame Blanc Mysteries begins on a rainy morning in Manchester when Cheshire-based antiques dealer Jean White learns her husband Rory died on his way home from one of their favourite antiquing spots in the South of France.
Sadly, Jean is about to learn her life has been (at least partially) a lie. Not only is her husband dead, but all their money has vanished. The shop has been re-mortgaged, everything valuable has been pawned, and she's just blown everything in their joint account on his funeral because she thought they were fine. Even the valuable ring he was supposed to be bringing back is gone.
Her solicitor tells her the only thing left is their cottage in the French antiques hub of Saint Victoire, so she heads to Saint Victoire to get some answers.
This series is an Acorn TV Original, so that's where it will ultimately premiere.
Cannes Confidential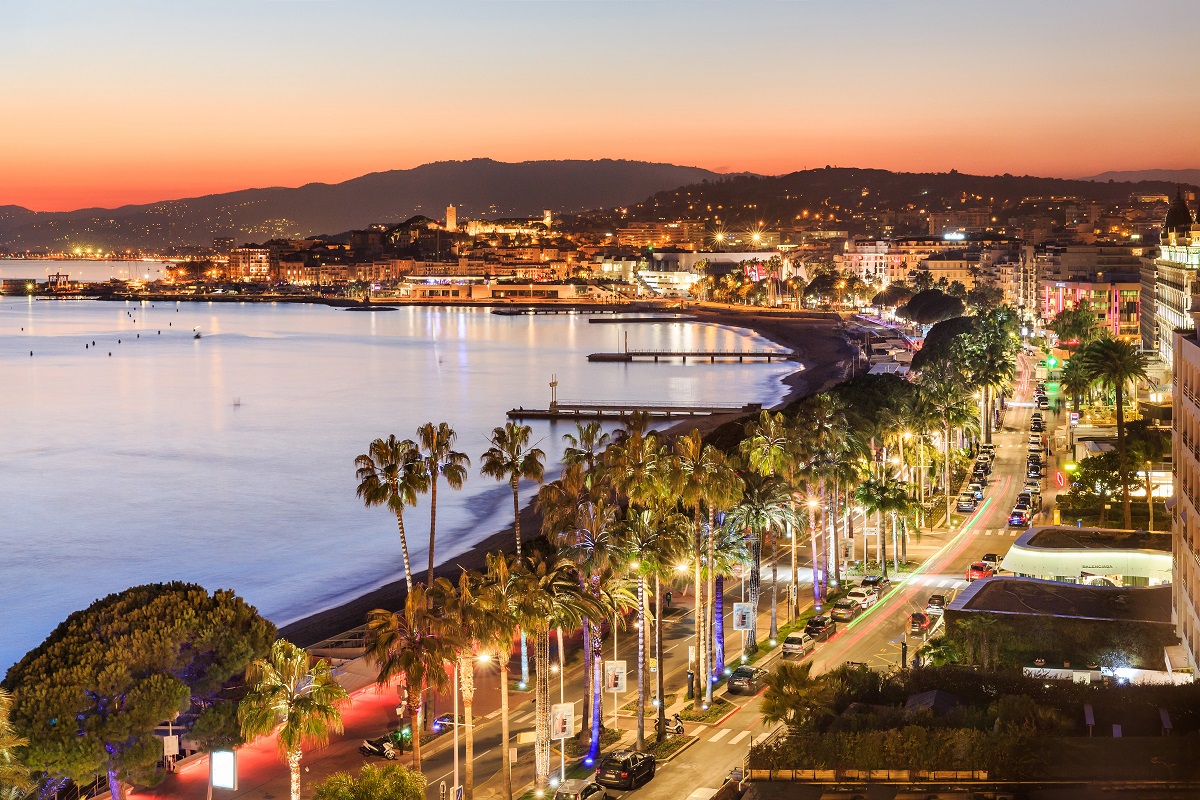 This France-based Acorn TV Original mystery focuses on the relationship between an underdog female cop and an ex-conman who's on the run from both the mob and the police. It's a classic odd-couple investigative series with a broader arc focusing on the main character's quest to find out who framed her father for murder.
Season 1 will be an eight-part comedy-mystery-romance, and it was written by veteran Midsomer Murders and Van der Valk writer Chris Murray.
As an Acorn TV Original, that's where we can expect to see it when it premieres.
The Mallorca Files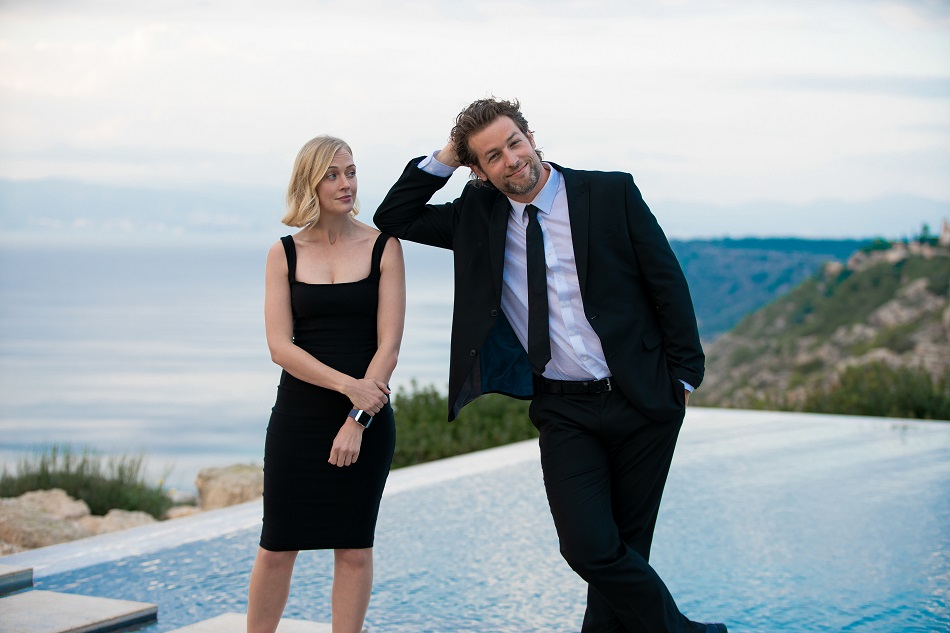 The Mallorca Files follows the odd couple detective team of DC Miranda Blake (of London's Metropolitan Police) and German detective Max Winter. They find themselves working together in Mallorca thanks to their boss Inés Villegas, the Chief of Palma Police.
Max helps Miranda learn to relax and let go a bit, while Miranda helps Max grow up and take at least a few things more seriously.
While there's technically been no official announcement about a third season, there's good reason to think it may be coming eventually. According to the Majorca Daily Bulletin, the team was continuing to develop new stories for a third season.
Sadly, season 2 was meant to have four more episodes that were never produced due to the onset of the pandemic. Again – we want to emphasise there's no guarantee of this one returning, but it sounds like reception was good enough to make creator Dan Sefton (who also created The Good Karma Hospital) feel good about developing new material for it.
The Good Karma Hospital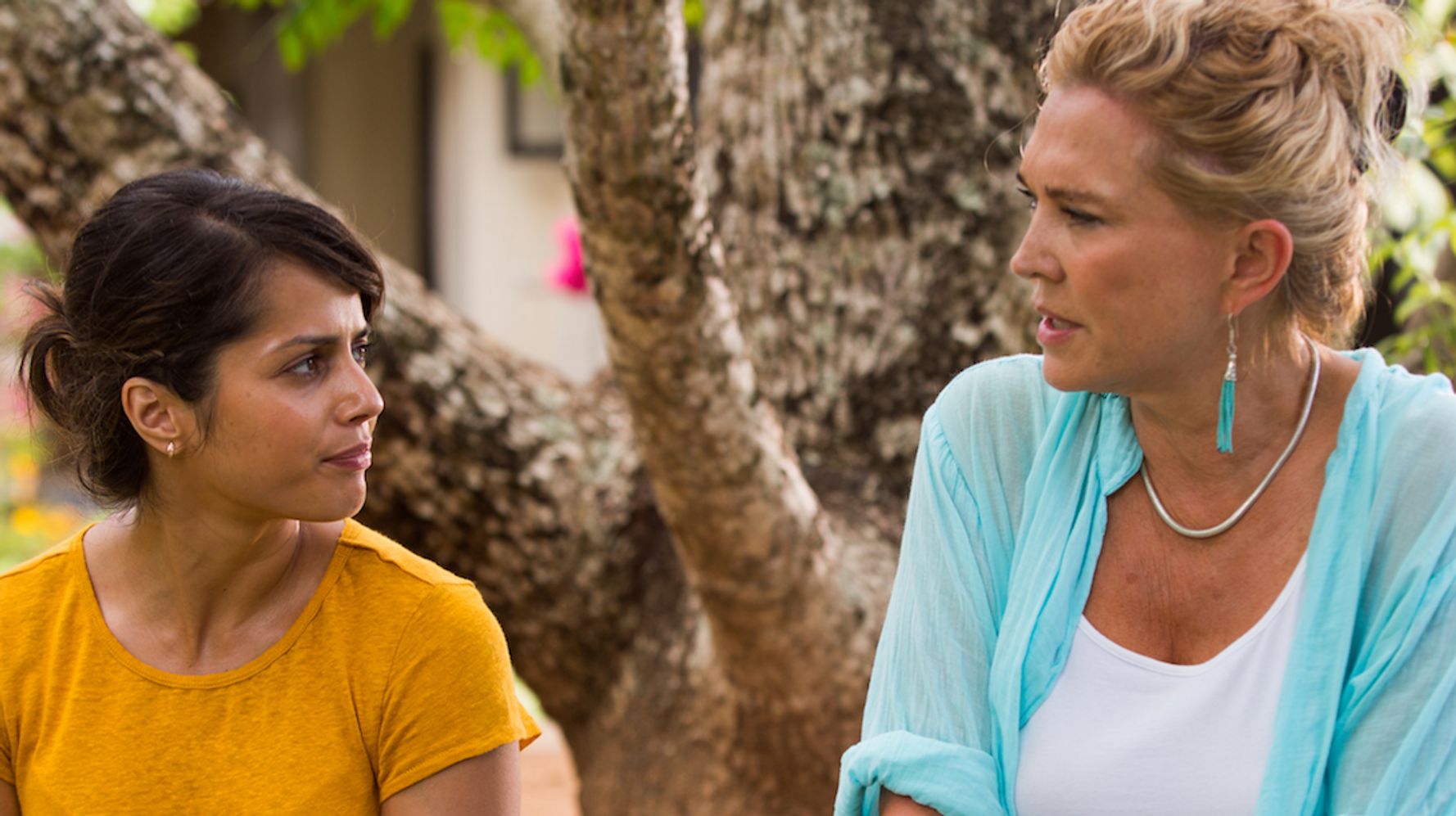 Though a lot of people had given up hope on this one returning, creator Dan Sefton and actor James Krishna Floyd have both made public statements to indicate that there WILL be a Season 4 of Good Karma Hospital.
The series follows a young British doctor, Ruby Walker (Amrita Acharia), after she breaks up with her boyfriend and makes a fresh start at what she thinks will be a high-tech clinic in the south of India. Instead, she arrives to find a struggling community hospital with overworked employees, insufficient resources, and a prickly British expat boss, Dr. Lydia Fonseca (Amanda Redman).
You can check out seasons 1-3 HERE on Acorn TV.
Murder in Provence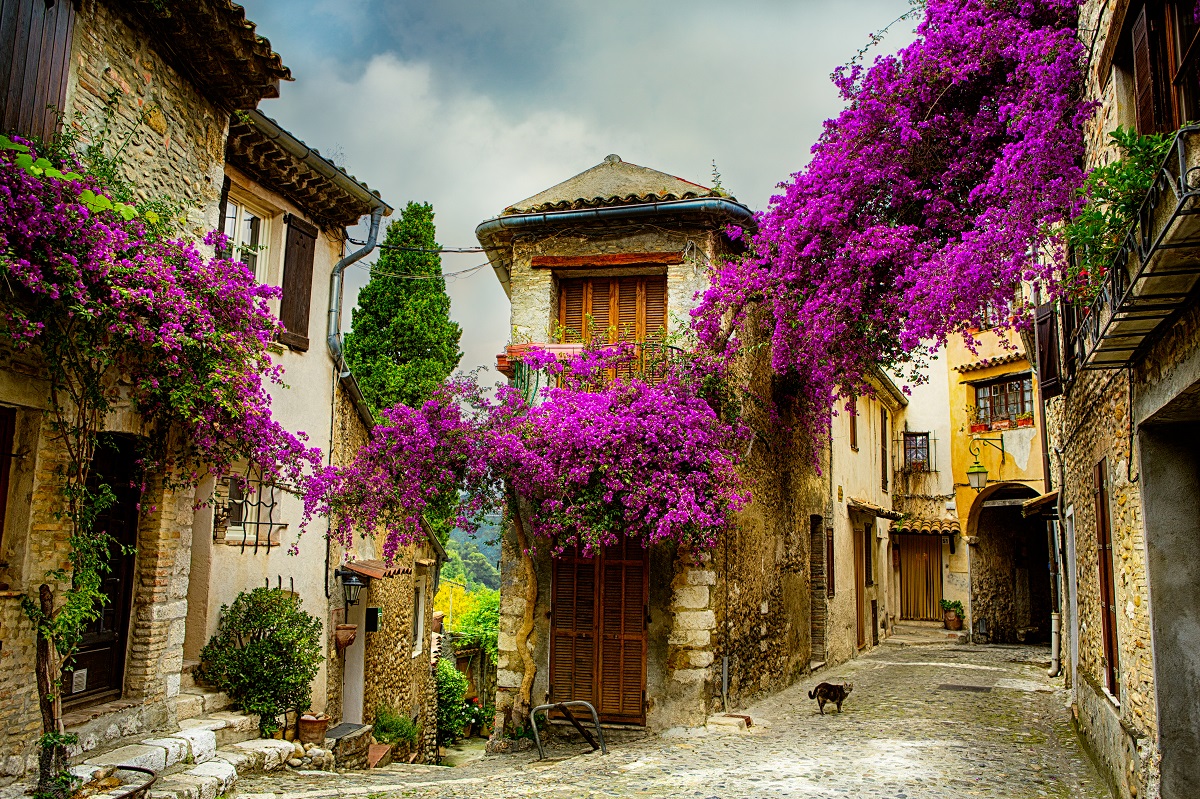 Murder in Provence is an upcoming US-UK co-production by BritBox, and it's based on the Verlaque & Bonnet mystery series by author M.L. Longworth. It began filming in July of 2021, and (not surprisingly) it's set in Provence (a region in the sunny south of France).
Roger Allam (Endeavour) will star, and Nancy Carroll (Lady Felicia of Father Brown) is also slated to appear as his romantic partner. Downton Abbey writer Shelagh Stephenson is handling the television adaptation of the books.
Crossfire
Crossfire is an upcoming Keeley Hawes-led thriller about a woman whose luxurious Canary Islands holiday takes a turn for the horrific when gunmen descend upon their hotel. Her character, Jo, is an ex-cop whose skills will be put to the test and she and her fellow holidaymakers attempt to survive the onslaught.
The series is a BBC drama, but there's no word yet on where non-Brits can expect to see it.
Get Millie Black
Very few details have been made available about this one, but Get Millie Black is the first screenwriting project by Booker Prize-winning novelist Marlon Black. It's said to be a dark crime thriller about a formidable female detective, and it's preparing to film in early 2022 in both London and Jamaica.
Few details are available so far, so we're not sure where it will be streaming.
Do You Enjoy Sunny British TV Shows Set Elsewhere?
Or do you prefer the lovely British landscapes? Around here, we have a strong preference for shows set in the British countryside and along the coasts, but we do enjoy the occasional departure to sunnier shores – and we'll certainly be tuning in for most, if not all of the shows mentioned above.
Save it to Pinterest