13 Interesting Things You Might Not Know About Bergerac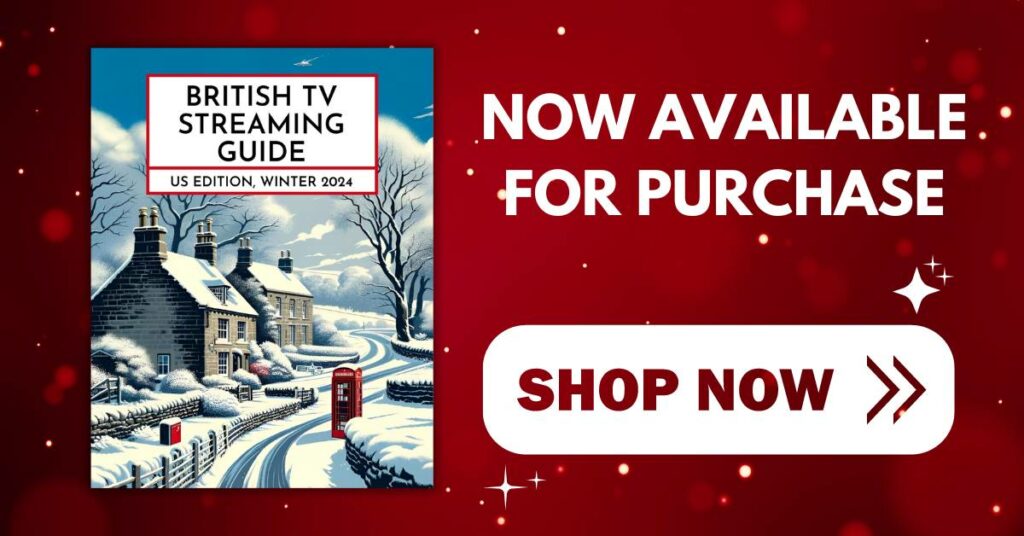 The British TV Streaming Guide: US Edition, Winter 2024 is now available. Get yours HERE.
In some cases, we earn commissions from affiliate links in our posts.
Last Updated on July 20, 2021 by Stefanie Hutson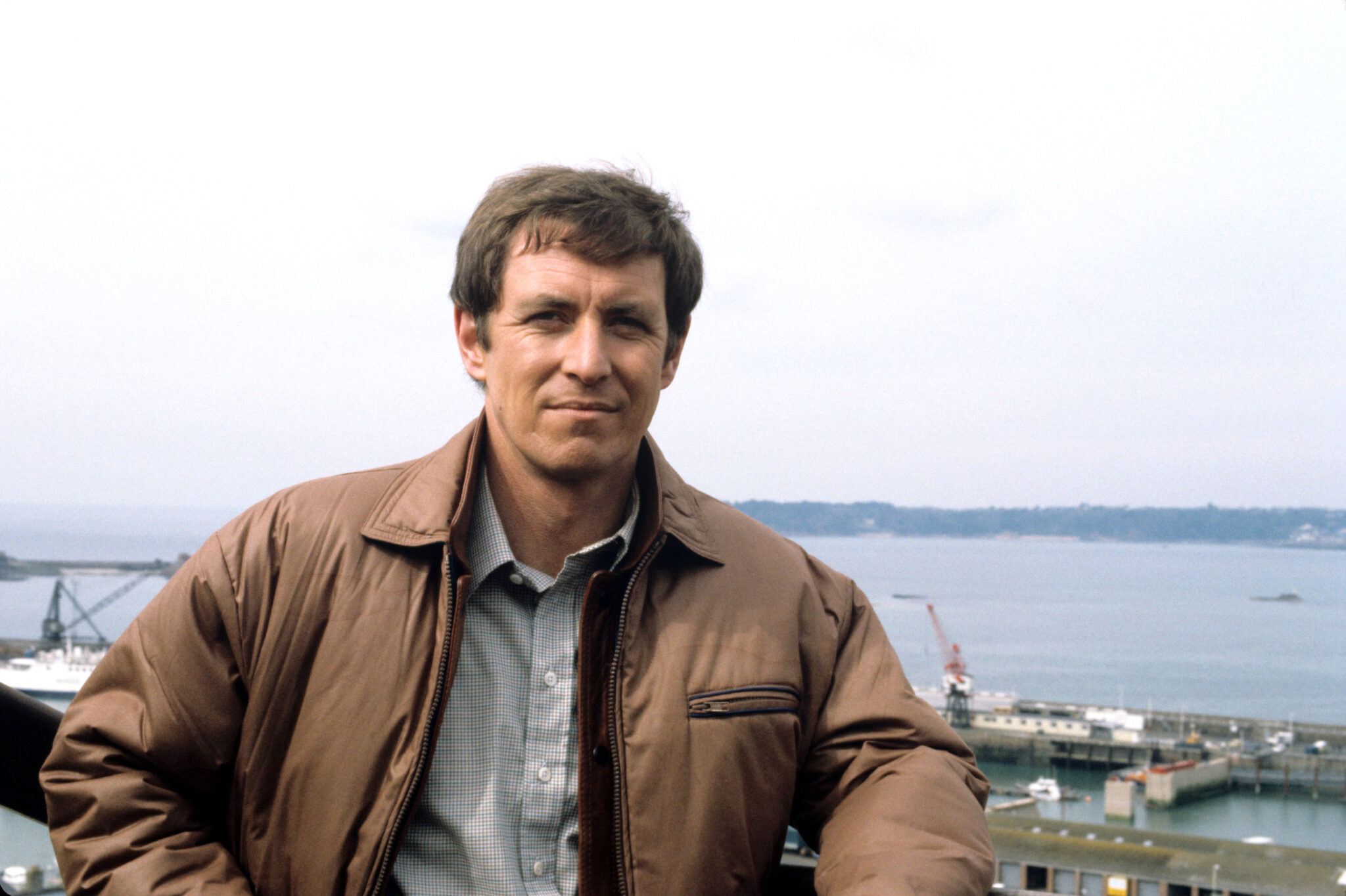 Bergerac was a classic British detective series that ran from 1981 until 1991. John Nettles (Midsomer Murders) starred, and the series seemed to bring equal fame to him and the series backdrop – the island of Jersey.
Nettles starred as Jim Bergerac, an alcoholic detective returning to the force after some time away. He begins the series as a DS working in Le Bureau des Étrangers (a fictional department in charge of crime related to non-Jersey residents), but he later becomes a private detective.
Interested in watching it? You can check out the series HERE on BritBox or HERE on DVD.
13 Interesting Bits of Bergerac Trivia
Though it will surely feel a bit dated to modern audiences, it's still a great show with fantastic scenery. Whether you're watching for the first time or just giving it a re-watch, we thought you might enjoy a bit of trivia to go along with your viewing.
1 | The series boasted quite a few now-famous guest stars.
Aside from Celia Imrie (Keeping Faith, Kingdom) and Annette Badland (Outlander, Midsomer Murders) in repeat roles, there were quite a few highly recognisable guest stars throughout Bergerac's nine seasons. Some were accomplished actors at the time, while others would go on to become famous in the years that followed.
They include:
Prunella Scales (Fawlty Towers) – Gloria Gibbins in Season 1, Episode 3
Anthony Head (You, Me, & Them, Buffy the Vampire Slayer) – Bill in Season 1, Episode 5
Warren Clarke (Poldark, The Invisibles, Dalziel & Pascoe) – Philip Bernard in Season 1, Episode 9 & Henry Hoffman in Season 4, Episode 8
Lynda La Plante (writer of Prime Suspect, Prime Suspect 1973, Trial & Retribution, and Above Suspicion) – Lisa Reynolds in Season 1, Episode 9 (credited as Lynda Marchal)
Phil Davis (Rose & Maloney, Riviera) – Eric in Season 2, Episode 1
Richard Griffiths (Pie in the Sky) – Jean-Pierre in Season 2, Episode 6
Tessa Peake-Jones (Grantchester) – Reporter in Season 3, Episode 5
Ian McNeice (Doc Martin) – Fowler in Season 4, Episode 9
Amanda Redman (Good Karma Hospital, New Tricks) – Pauline Taylor in Season 4, Episode 10
Michael Gambon (Harry Potter, Maigret) – Jarvis McLeod in Season 5, Episode 2
James Warwick (Partners in Crime) – Jack Lefevre in Season 6, Episode 2
Jenny Funnell (As Time Goes By) – Estate Agent Girl in Season 6, Episode 5
Susan Penhaligon (A Fine Romance, Emmerdale) – Ruth Gardiner in Season 7, Episode 2
David Troughton (The Cafe) – DI Walter in Season 7, Episode 5
George Costigan (Line of Duty, Happy Valley) – Oliver Sutton in Season 7, Episode 8
Tony Robinson (Blackadder) – Shlomo Denkovitz in Season 8, Episode 2
Barry Jackson (Midsomer Murders) – DCI Kinsey in Season 8, Episode 2
Geoffrey Palmer (As Time Goes By) – Nigel Carter in Season 8, Episode 4
Bill Nighy (Love Actually) – Barry in Season 9, Episode 11
2 | When one door closed, another one opened.
If Scottish producer and screenwriter Robert Banks Stewart was bummed at the abrupt cancellation of Shoestring, you wouldn't know it. He quickly moved on to his next big project – which turned out to be Bergerac.
Though Shoestring was a great show, it only lasted for 21 episodes. Bergerac would go on to make 87 episodes over 10 years.
Interestingly, both shows began with a detective coming back from a bad time in life. Eddie Shoestring had suffered a nervous breakdown, while Jim Bergerac was dealing with alcoholism, divorce, and a broken leg.
3 | Bergerac's car was nearly as old as Nettles himself.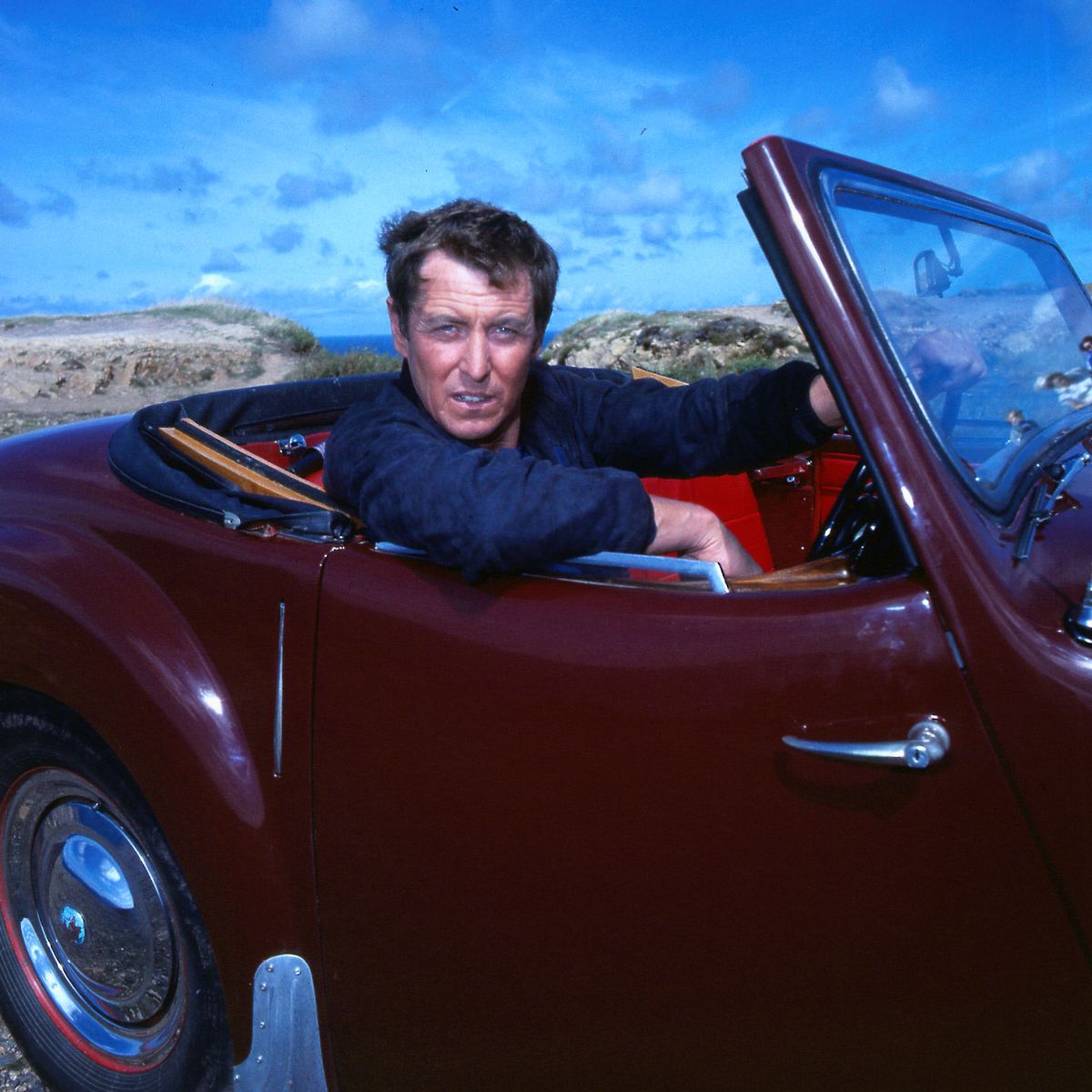 The famous car used in the series was a 1949 Triumph Roadster 2000 (Nettles is a '43 model), and it was plagued with problems. It often caused problems during filming, refusing to start – or worse, around all those cliffs – to brake. The engine was so rough that they ended up dubbing a Jaguar's motor over the top.
When the car was auctioned off for charity after the show (34k GBP!), the new owner is said to have sent John Nettles a nasty letter about the car. All the same, it sold again in 2013 – this time for 23k GBP.
4 | Clever scheduling helped Bergerac become a hit.
John Nettles wasn't wildly successful before Bergerac. In his autobiography, Nudity in a Public Place: Confessions of a Mini Celebrity, he talks about being at a particularly low place when someone showed him the ratings for Bergerac.
It was a huge success – and some of that could be attributed to the fact that it had a great spot on the BBC's Sunday night schedule. It appeared alongside Mastermind and To the Manor Born.
5 | Bergerac was set on the island of Jersey, a self-governing British Crown Dependency.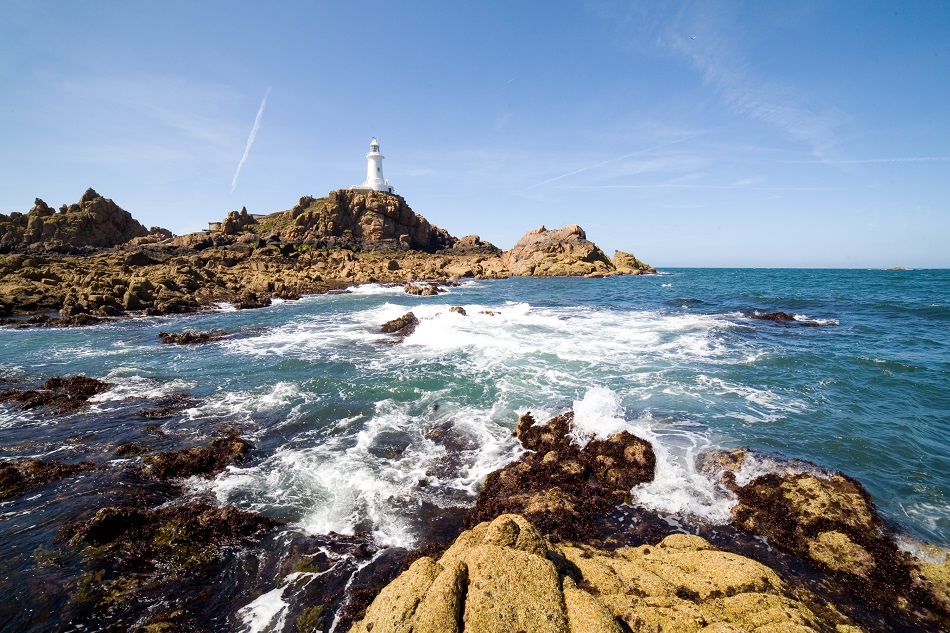 Jersey is the largest of the Channel Islands, and given its notoriety as a tax haven, it has a large financial services community and surprisingly cosmopolitan set of visitors and residents. The island has had a personal income tax of 20% since the Germans occupied it, but generally speaking, there's no tax on inheritance, wealth, or capital gains/transfers (it's all a bit more complicated than that, but as a general rule, really wealthy people and businesses are going to pay less here).
The island is home to roughly 110,000 people, with a per capita GDP around 45,783 GBP ($60k USD). In spite of its close proximity to France, English is the main language and the Pound sterling is the primary currency. People drive on the left, and TV and newspapers are largely British (but there's still a lot of French influence and culture).
Jersey is closely tied to the nearby island of Guernsey, and they're often mentioned together since they're the two main islands of the Channel Islands. Together, they account for roughly 99% of the population and 92% of the land area.
Want to take a virtual walk around the island? This link will start you off in front of The Old Court House, a popular inn that served as The Royal Barge in the show.
6 | Extreme Bergerac fans seem to prefer Marks & Spencer knickers.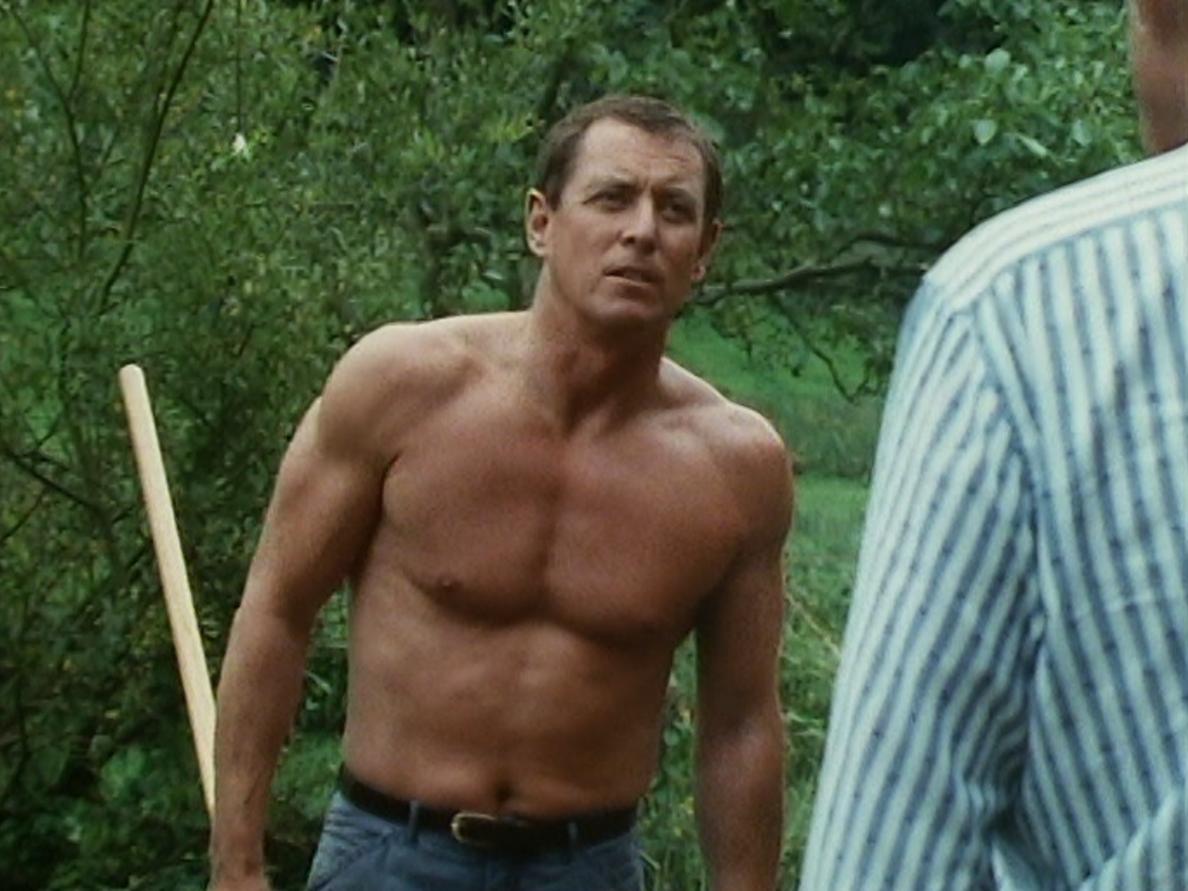 When his role as Jim Bergerac turned him into an overnight heartthrob, Nettles said that most fans were ordinary, sensible people with the ability to distinguish fact from fiction. He also spoke of a "lunatic fringe" of fans who would write to him, calling him Jim and offering up their love, devotion, and frequently, knickers – always from Marks & Spencer, for some reason.
He also noted they were "rarely young, nubile ladies, but mature matrons with grown-up families and benign, middle-aged husbands".
7 | Nettles was a gentleman on the set.
In an interview, co-star Louise Jameson mentioned a love scene with Nettles in which they were under a duvet with their feet sticking out. Because his trousers were showing at the bottom, he offered to roll them up so they wouldn't be seen.
Louise said it was fine if he wanted to take them off altogether, and he's said to have replied, "If I get excited, I'm embarrassed. If I don't, you're insulted. So let's just keep it a secret."
8 | Nettles and a guest star once attempted to earn a few bob on the side by promoting a nearby golf course.
In his autobiography, Nudity in a Public Place: Confessions of a Mini Celebrity, Nettles talks about a time when Patrick Mower (Haunted, Callan, Special Branch, Emmerdale, Swizzlewick) was guest starring on an episode of Bergerac and suggested that he and Nettles ought to go to the local golf club and pose in front of the clubhouse to help the place promote itself.
Though Nettles was unsure whether anyone would actually pay them for that, he went along with it. Unfortunately, the scheme backfired when the owner didn't recognise Mower.
9 | Because of Bergerac, a lot of people think John Nettles is from Jersey.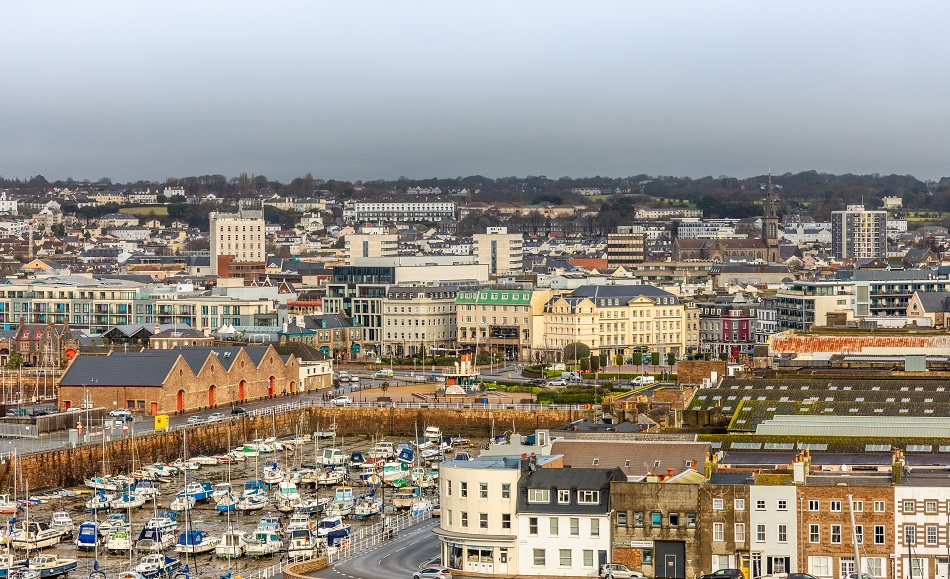 After the show became successful, John Nettles was involved with a number of charity, documentary, and tourism projects related to the island. Between those efforts and the show, a lot of people assumed he was born and bred there.
Actually, Nettles was born in Cornwall. These days, he lives in Devon – and he's none too pleased about a SECOND solar farm moving in next door.
10 | Nettles' daughter Emma was a real-life Jersey police officer
Eight or so years after the show ended, Nettles' daughter Emma joined the Jersey police. At the time, she said in an interview:
I suppose the wheel has come full circle. Dad pretended to work for the Jersey police for 11 years, and now I'm doing the same thing for real. When I rang him up and told him, he was absolutely speechless. He couldn't believe it. It took him a while to get over the shock, but I could tell he was over the moon about it.
These days, she's the Data Protection Commissioner on the nearby island of Guernsey.
11 | Bergerac (if real) would have been neighbours with Gilbert O'Sullivan.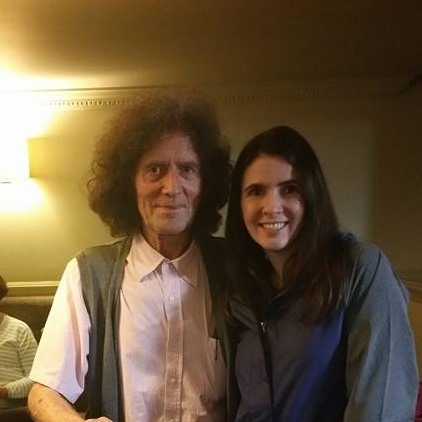 Perhaps not next-door neighbours, of course (we don't know O'Sullivan's address) – but they both live on Jersey. Irish-born singer/songwriter Gilbert O'Sullivan moved to the island to raise his family, and he continues to enjoy a quiet life there. He's best known for songs like "Along Again, Naturally", "Nothing Rhymed", and "Get Down".
12 | There's a reboot in the works.
Paramount Network International is developing the series, and they intend to feature a younger actor as lead. Though he's been asked about it over the years, John Nettles has commented that he's definitely not willing to be the lead in a Bergerac reboot or spin-off – but he's open to a guest role or other small part.
Artists Studios Executive Producer Gub Neal is leading the production, and he said:
We've been trying to bring back Bergerac for some time and I'm very glad that we have the next generation of such an iconic show in development. Updated for the present day, it will deal with contemporary stories-of-the-week that run alongside a strong serial spine.
The project appears to have been delayed during the pandemic, but hopefully there will be more updates soon.
13 | John Nettles has written the book on Jersey.
Well, maybe not THE book, but definitely A book. Two books, actually. One discusses the history and people of the island, while the other talks more specifically about the German occupation of the Channel Islands during WW2. You can check them out below:
Know Any Good Bergerac Trivia We've Missed?
Do feel free to share in the comments! In the meantime, you can check out the series HERE on BritBox or HERE on DVD. Happy watching!