Balthazar Season 3: US/CAN Premiere Date, Trailer, & Where to Watch It
In some cases, we earn commissions from affiliate links in our posts.
Last Updated on February 6, 2021 by Stefanie Hutson
The last year has delayed a lot of television productions, and we've gotten quite a few emails asking whether Balthazar was going to be returning to our screens anytime soon. Luckily, we have good news for fans of the French crime drama (no, it's not British – but it's just a quick trip over the Channel and it's on Acorn TV, so that's good enough for us).
The Balthazar team began filming Season 3 just before the pandemic, and they were able to complete a third season. Better yet, the North American premiere date is nearly upon us.
Though we had a chance to preview the series early and we do write a bit about what to expect in Season 3, we've avoided any plot-related spoilers. You can read on safely.
What's Balthazar About?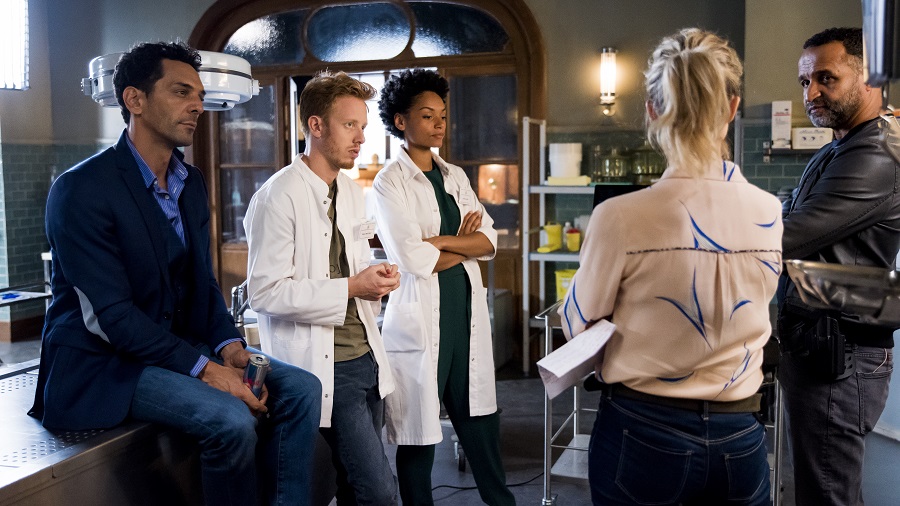 Balthazar is a French crime drama that follows the work and, to a lesser extent, personal life of Parisian forensic pathologist Raphaël Balthazar (Tomer Sisley). He's a brilliant but tortured expert who often collaborates with Chief Inspector Hélène Bach (Hélène de Fougerolles).
In spite of his past, Balthazar is playful, while Bach is more serious – but both are bright, dedicated, and occasionally willing to bend a rule or two when it gets the job done.
Though accomplished and obviously quite fit (shirtless scenes factor into nearly every episode), Balthazar is haunted by the ghost of his murdered wife, Lise Castell. Literally. She appears in every episode, hanging out around his apartment, talking to him, and pointing out the things he won't admit to himself. Her murder seems to be the only one Balthazar has never been able to solve.
When he's not being totally brilliant at his job, we see Balthazar riding around in gorgeous vintage cars (a new one in every season), preparing gourmet meals, participating in extreme sports, and occasionally bringing home beautiful women. Actor Tomer Sisley is an extreme sports fanatic in real life, so it's not surprising to see him skydiving, abseiling, skiing, and otherwise risking his neck in various episodes.
Balthazar's colleague Hélène is a woman with her own set of troubles. She's great at her job and elegant in that effortlessly French sort of way, but her personal life leaves a lot to be desired. Things are rough with her husband, and her kids don't seem all that fond of her. I won't go into too many details about how that evolves because it veers into spoiler territory for those new to the series – but what IS obvious from the beginning is that there's definite chemistry between Balthazar and Hélène.
Who Should Watch Balthazar?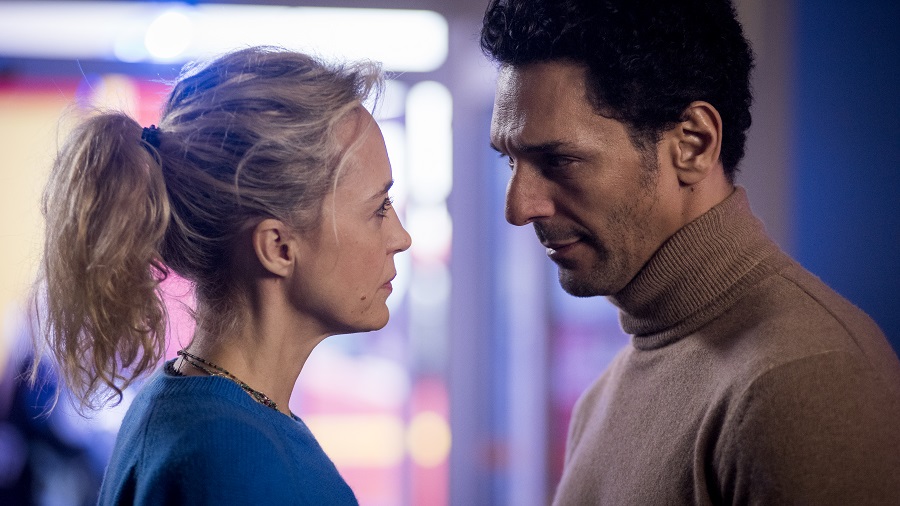 Balthazar is a fantastic series, but it's not for everyone. Who should watch it? We'll give you the details and let you decide.
We'll start with the basics:
Tone: Leans to the dark, but not in an oppressive and bleak way. It's nowhere near "cosy", but there's a playfulness to it, and the scenes aren't entirely devoid of colour like you see with Scandi-noir-type shows. On a spectrum from dark to light, I'd rank Balthazar as a bit darker and more graphic than Sherlock, but less bleak and depressing than Luther.
Violence: You'll see a lot of dead bodies, fluids, injections, incisions, forensic examinations, etc. It's a bit gruesome, and not a great show to watch while eating.
Case Format: One case per episode, along with a longer storyline that continues throughout the series.
Swearing: Moderate. The characters have intelligent discussions that aren't littered with excessive profanity. There's a fair bit of "merde", but it's situation-appropriate and not excessive.
Nudity & Sexuality: Moderate. You won't see graphic sex acts, but there is some nudity (no full-frontal) and you do see people in mature situations. The writers are also quite talented at coming up with reasons to take off Tomer Sisley's clothing. If you like shirtless, toned Israeli-Frenchmen, just stop reading now and go watch it.
If you like moderately dark mysteries that go beyond the basic procedural and include character and story development for the main cast members, it's definitely worth giving this one a try – even if you're not a fan of subtitles.
What's the Verdict on Season 3 of Balthazar?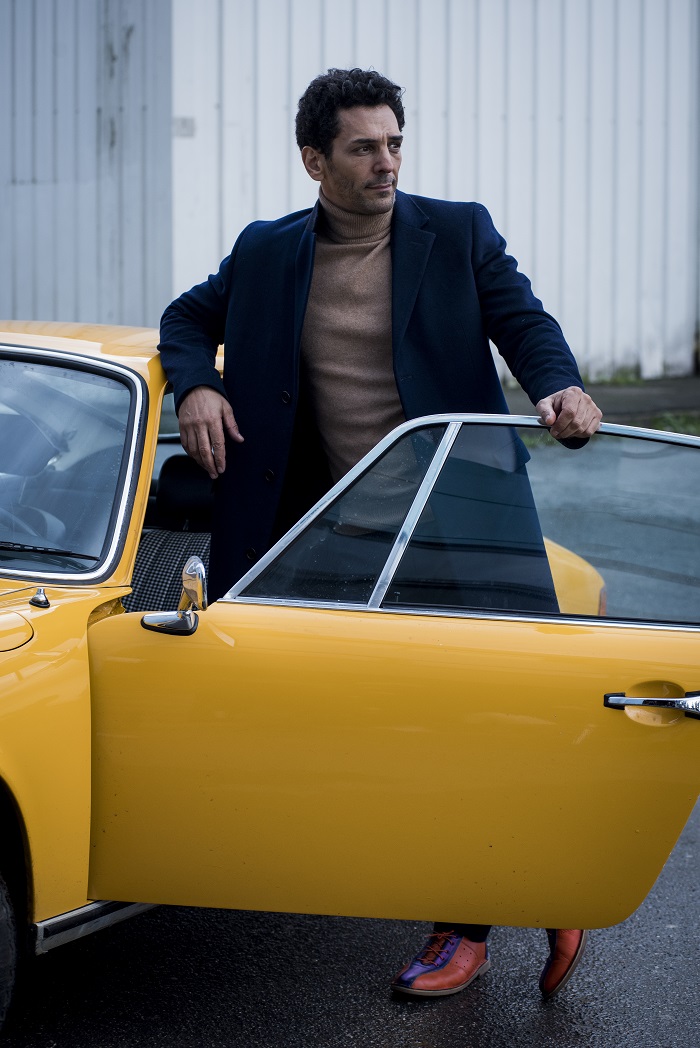 The first thing you'll notice about Season 3 of Balthazar is that it's slightly shorter than Season 2 (8 episodes vs. 10). That's completely understandable, given that they began filming just before the pandemic. We don't know if they had to drop episodes, but many shows have in the last year.
If you watched Season 2, you'll know the season was marked by high stakes and an explosive, completely crazy ending that leaves you hanging a bit. The beginning of Season 3 offers a bit of a break from that incredibly high level of tension. For a time, it seems things are getting back to normal, but don't be fooled. The latter half of the season dials it right back up.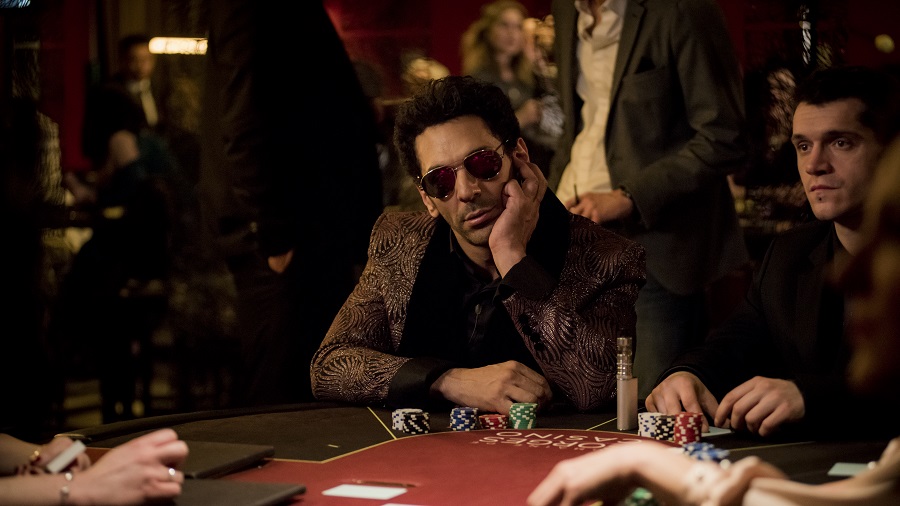 While there are a couple episodes that definitely feel weaker than others, the overall season is solid. It begins with Balthazar still tortured by the events of the Season 2 finale, adrift both literally and figuratively. We learn he's been sailing for months with no particular destination or goal. He says he'll never touch another corpse, but that changes pretty quickly when someone needs his help.
When Balthazar returns to Paris, he and Hélène struggle to establish appropriate boundaries while also fighting their continued attraction to one another. We won't say any more because we don't want to spoil things for anyone – but you can watch the Season 3 trailer below.
When & Where Does Season 3 of Balthazar Premiere?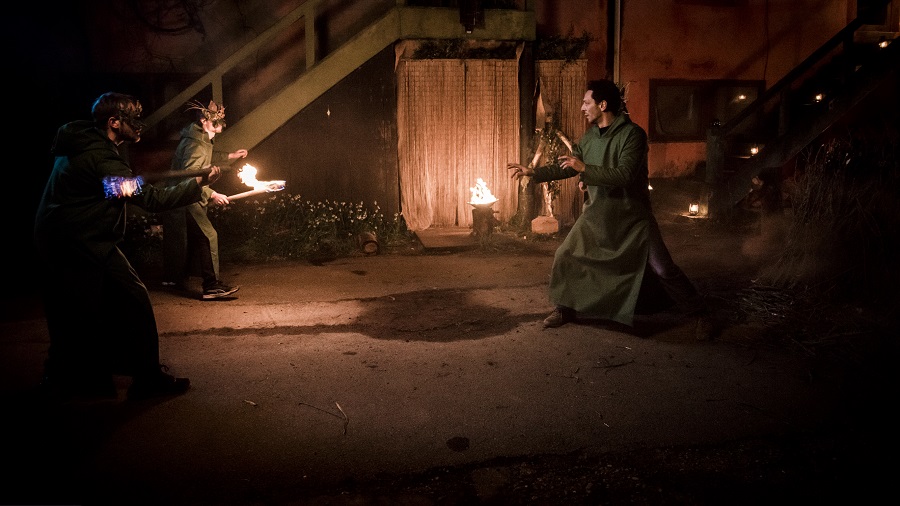 On February 8th, Season 3 of Balthazar premieres exclusively on Acorn TV in the US and Canada. This one's a binge premiere, so all 8 episodes will be available at once.
In France, Season 3 aired between mid-November and mid-December of 2020.
Season 4 is expected to happen, but Hélène de Fougerolles is not expected to be back. A rough translation of her Instagram post on the subject:
Season 3 of Balthazar is over! It is also the end of a wonderful adventure for me. I will not participate in season 4. We could not continue this dog / cat story indefinitely it would have bored you eventually . Other stories! Other professional and personal adventures for me too! I am infinitely grateful to have had the chance to participate in this series and to this success thanks to @ tf1 (@aprikian_ara, @ viau.anne and @fabiennearbelot and @emiliebud , to producers @stephanemarsil and Clothilde Jamin thank you also to the writers and directors with whom I had the chance to work! and of course THANK YOU to my dear partners !! I will miss you @ tontonyaya75, @philypaphoenix, @lesliemedinaaaa, Côme , @pauline_cheviller @aliocha_itovich and Balthazar.
Will You Be Watching Season 3 of Balthazar?
Will you be tuning in for the Season 3 premiere of Balthazar? Why or why not? We invite you to share your thoughts on the upcoming season in the comments!
Save it to Pinterest!