Beautiful British Scenery in Pictures that Don't Move: The Cotswolds
In some cases, we earn commissions from affiliate links in our posts.
Last Updated on December 13, 2020 by Stefanie Hutson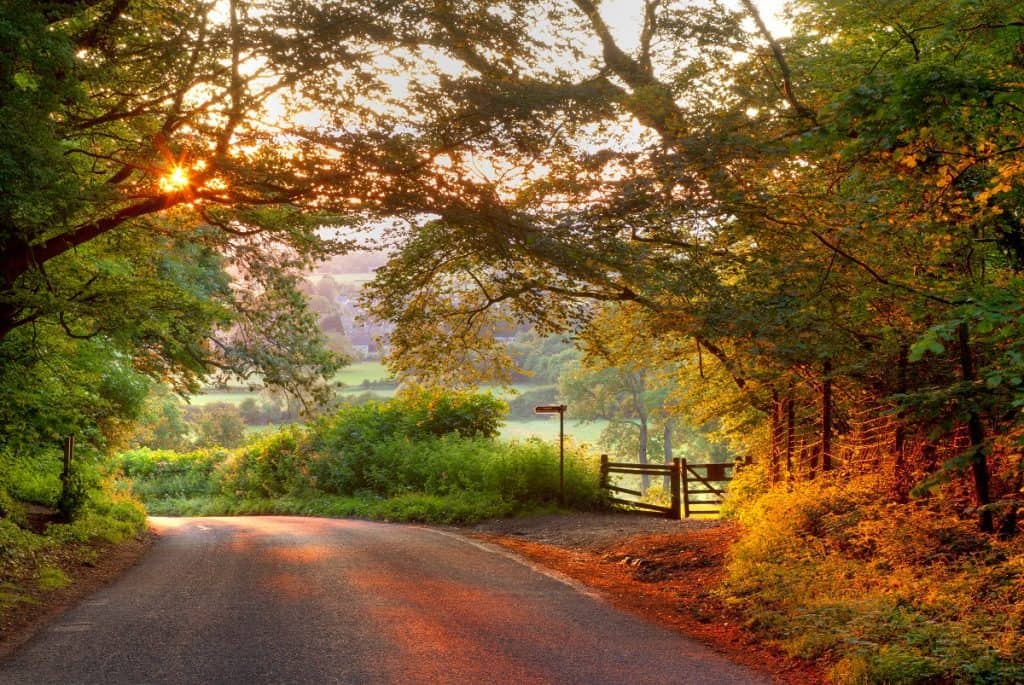 Although the primary focus here is on British television, many of us watch (at least partially) for the scenery. The whole of the United Kingdom is loaded with beautiful landscapes, homes, and gardens, and I don't think I'm alone in wanting MORE. As a new feature here, we're going to regularly feature books, movies, and other ways to help you get your fix.
Today, we'll start with the Cotswolds. In case your British geography could use work, the Cotswolds is a region to the west of London, roughly between Bristol and Oxford. It's an area known around the world for its incredible beauty, local stone, and quaint cottages.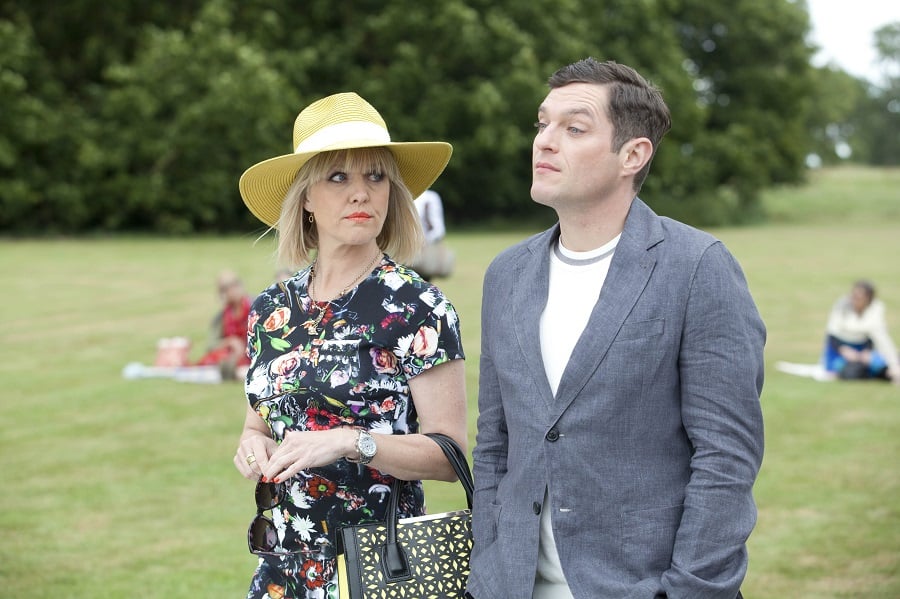 The recent Agatha Raisin mystery series (based on the books by M.C. Beaton) is one great way to see some of the area – on both DVD and Acorn streaming. Father Brown is another great mystery set in the Cotswolds.
You can also check out the series This Country on Hulu, though I'll warn you in advance it may damage your idealized notions of the area. It can be a bit coarse at times.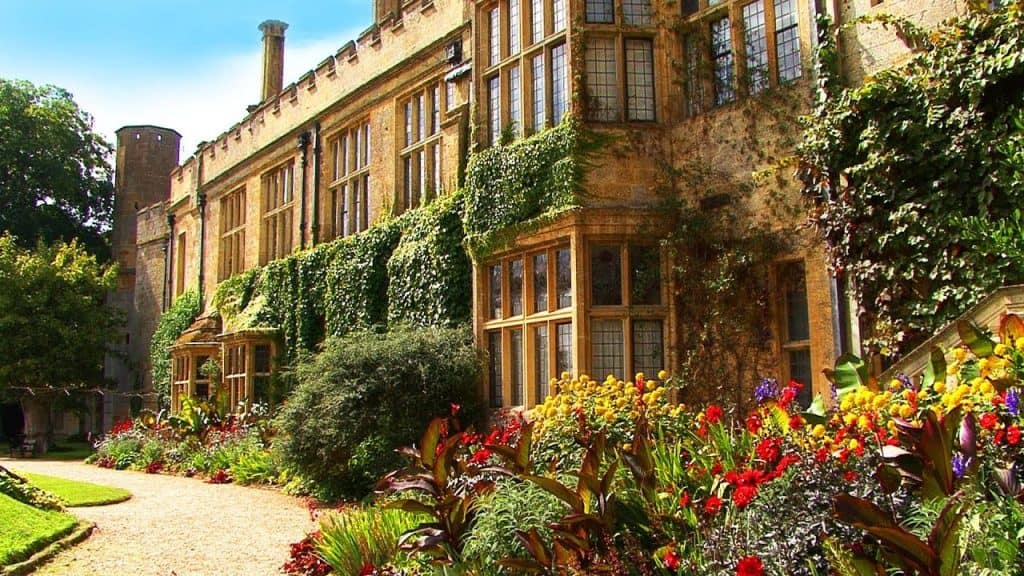 The travel series Footloose in the Cotswolds is another. You can find them here: Series 1, Series 2. I love this series because it's done by a husband and wife couple and they seem like very nice people. I'm not a fan of the over-the-top travel presenters, and they're really quite delightful in their peaceful, easy manner. There's also the slightly dated, but still beautiful English Towns & Villages – The Cotswolds.
But what if you want images that don't require turning on your TV or computer? What if you want something you could cut out and frame? Well, you're going to need a book for that (or a healthy travel budget). Here are some of my recommendations:
Secret Gardens of the Cotswolds – There's nothing quite like an English garden. This book features amazing full-color photos of 20 of the best in the Cotswolds.
Cotswolds Landscapes – If you think the previous book ignores too much of the area's incredible scenic vistas, this may be the one for you. It's older, and apparently out of print – but just as gorgeous in its own right.
The Cotswold's Finest Gardens – This one reads more like a travel guide that also happens to have some great photography. Presenter Tony Russell features 50 amazing Cotswolds gardens which are open to the public. For a slightly more affordable out of print option, consider Cotswold Gardens by David Hicks. It's very similar, but travel information is likely to be more out of date.
A Year in the Life of the Cotswolds – A lot of pictures books focus on British villages when everything is green and overflowing with life. They forget that all the seasons have their own beauty. This book doesn't.
The Cotswolds House: Stone Houses & Interiors from the English Countryside – This is expensive and out of print, but it's an excellent choice if you want to see things you might not otherwise be able to check out.
English Country Interiors: Inside Cotswold Homes – A more affordable option (in used editions), this book features 18 homes in the area.
Cotswold Villages – An absolutely lovely guide to the villages of the Cotswolds region..
Cotswolds, South: Little Souvenir Book – I'm afraid I can't comment much on this one, but the cover is lovely.
A Journey Through the Cotswolds – This book promises both travel advice and charming full-color photography.
Pro tip: Look for the section of the product page that shows used options. These books can get expensive because quality photo printing isn't cheap. There isn't always a big difference between used and new prices, but sometimes you get lucky and you can snag a real bargain.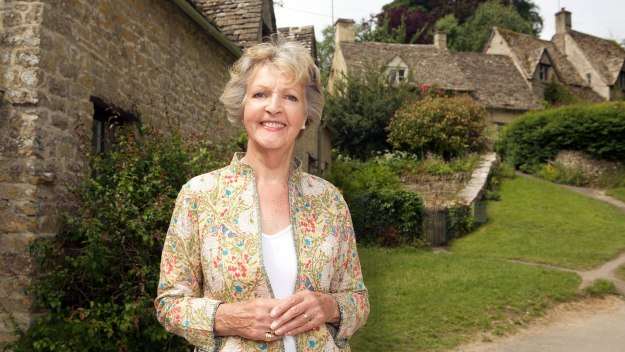 And finally, Series 3 of Penelope Keith's Hidden Villages (a wonderful, wonderful series!) features a Cotswolds episode. It's available on Acorn TV or DVD. You can also catch Series 1 & 2 on Acorn TV or DVD:
Series 1 DVD (East Anglia, North Wales, Cheshire, Staffordshire, and Wessex) and
Series 2 DVD (Devon and Cornwall, Cumbria, Royal Deeside, Sussex, and Kent)
Series 3 DVD (Pembrokeshire, North Yorkshire, Argyll & Bute, The Cotswolds)
There's also a book that follows along with her journeys, which you can check out here.
Enjoy this post? Please let us know in the comments – we'd love to hear if you'd like more posts like this one!