(2023) BritBox Mysteries: A Complete List of British Mysteries & Crime Dramas on BritBox
In some cases, we earn commissions from affiliate links in our posts.
Last Updated on January 25, 2023 by Stefanie Hutson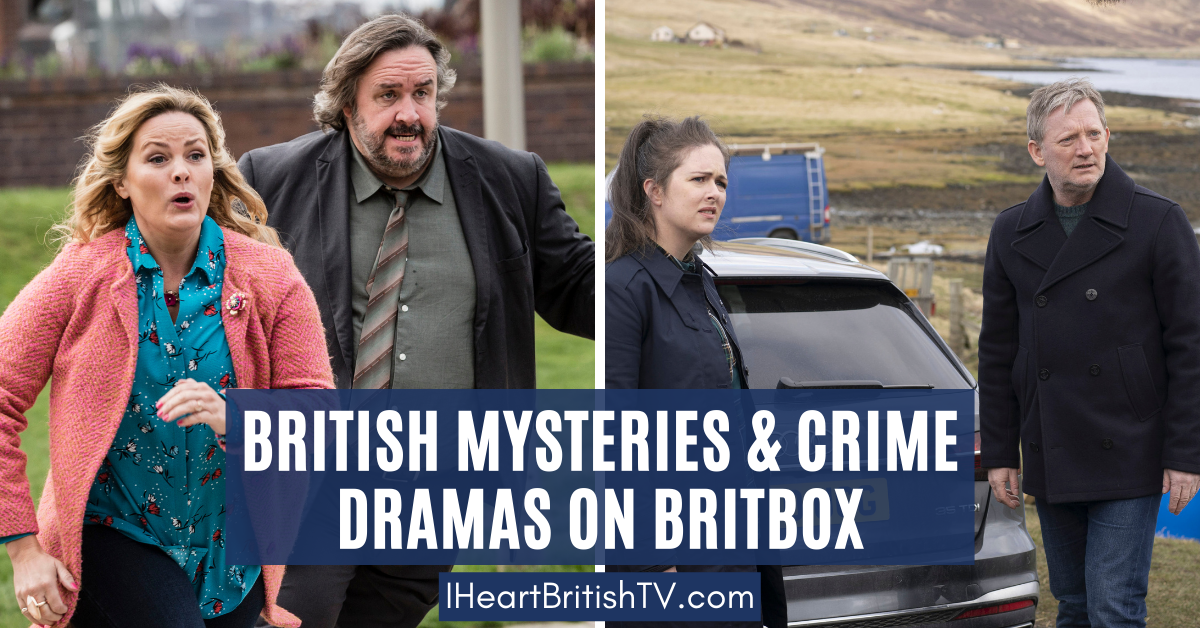 BritBox has an incredible array of British TV programming, and if you primarily browse through their app, it can be a bit difficult to find them all. The top mysteries get promoted heavily on their main menus, but there are so many hidden gems tucked away in the category lists.
The goal of this post is to show you everything on offer as of late January 2023.
The Complete List of British Mysteries & Crime Dramas on BritBox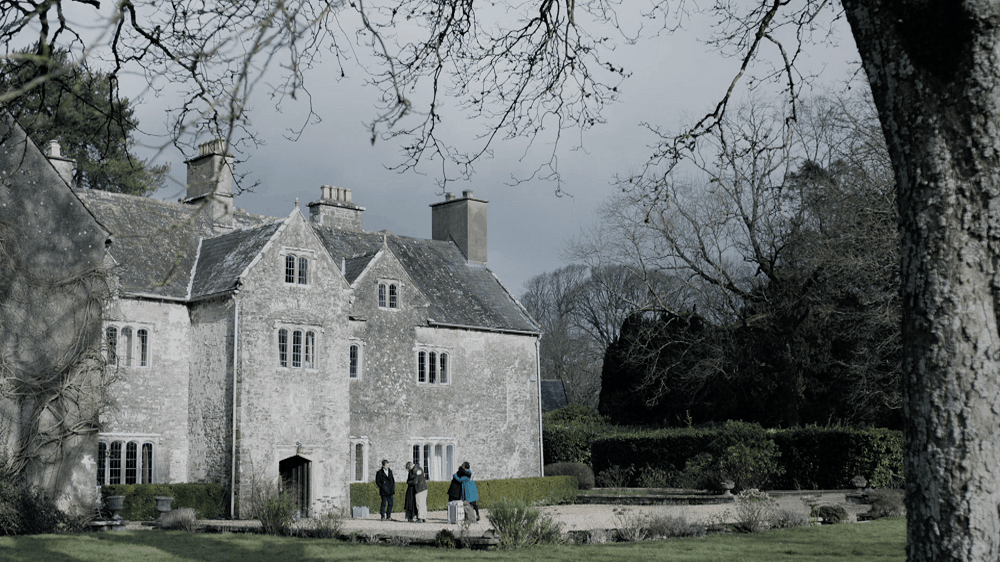 15 Days – 2019 – This crime thriller is a mystery told in reverse. It immediately flashes back to 15 days prior to the crime, allowing viewers to watch a family crisis as it festers and develops into something truly terrible. The series is a re-make of the Welsh series 35 Diwrnod, and even includes some of the same actors.
35 Days – 2014 to 2019 – Each season of this Welsh mystery begins with a murder, then rolls the clock back 35 days to follow the events that led to the murderous conclusion.
A Confession – 2019 – Martin Freeman (Sherlock), Siobhan Finneran (Downton Abbey), and Imelda Staunton (Cranford) star in this drama based on a real-life tragedy. The series dramatises the search for Sian O'Callaghan, a young woman who went missing in Swindon, Wiltshire after a taxi ride.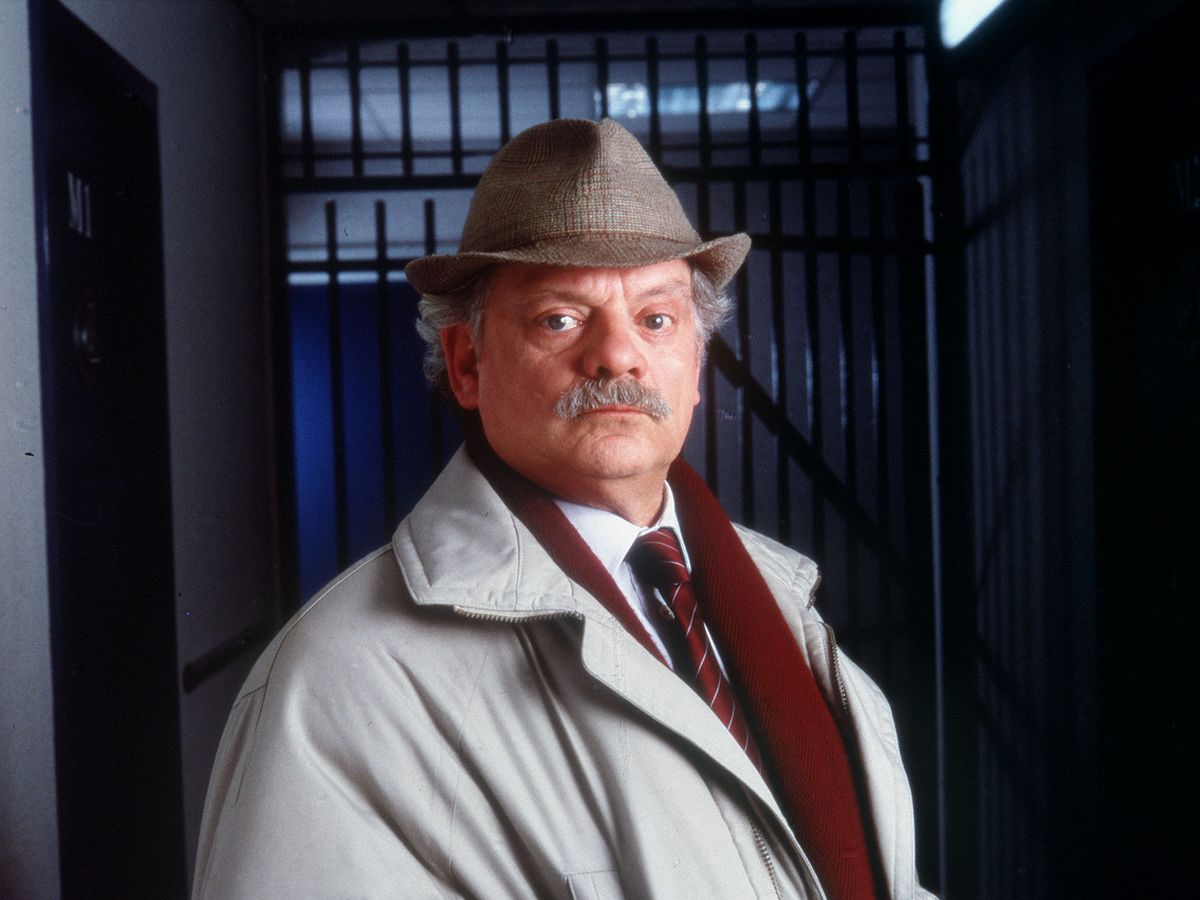 A Touch of Frost – 1992 to 2010 – Rumpled and slovenly DI Jack Frost follows his instincts to find justice for the underdogs. The gritty series is set in the fictional South Midlands town of Denton, and Sir David Jason (Only Fools and Horses) stars.
Agatha Christie's Evil Under the Sun – 1982 – On the trail of a millionaire's fake diamond, Poirot finds himself at a resort full of rich and famous people – and a murderer. This film was Peter Ustinov's first outing as the Belgian detective, and you'll also see Dames Maggie Smith and Diana Rigg looking quite a bit younger.
Agatha Christie's Marple – 2004 to 2013 – The first three seasons of this British mystery classic have Geraldine McEwan portraying the iconic sleuth. Julia McKenzie takes over after that.
Agatha Christie's Partners in Crime – 1983 to 1984 – Francesca Annis (Bancroft) and James Warwick (Iron Man) star as the famous crime-fighting duo, Tommy and Tuppence Beresford, as they solve mysteries and search for enemy spies in 1950's Britain. Our two sleuths, Tommy and Tuppence, are now married and well-established as secret agents working under the watchful eye of Scotland Yard.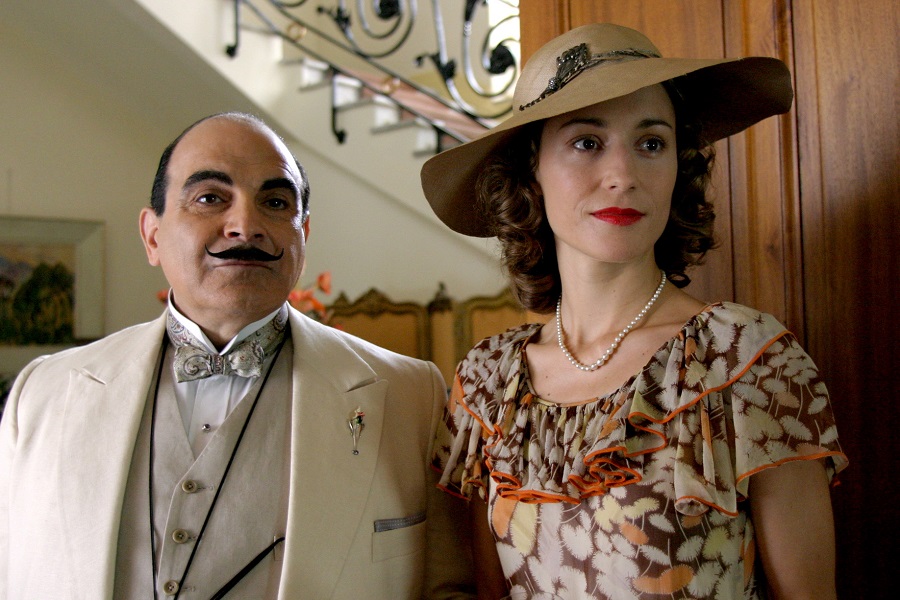 Agatha Christie's Poirot – 1989 to 2020 – David Suchet portrays the eccentric Belgian Detective Poirot in this long-running series of Agatha Christie mysteries.
Agatha Christie's Seven Dials Mystery – 1981 – Cheryl Campbell (Breathless) stars as Lady Eileen "Bundle" Brent, a young and glamorous aristocrat who insinuates herself into all sorts of unsavoury situations…including murder.
Agatha Christie's Sparkling Cyanide – 2003 – Pauline Collins (Dickensian) and Oliver Ford Davies (A Royal Scandal) star in this modern-day adaptation of Agatha Christie's classic. It sees an elderly husband and wife working as secret agents brought in to investigate the murder of a football club manager's trophy wife. As more secrets come to light, it becomes a race against time to find the killer before there's another victim.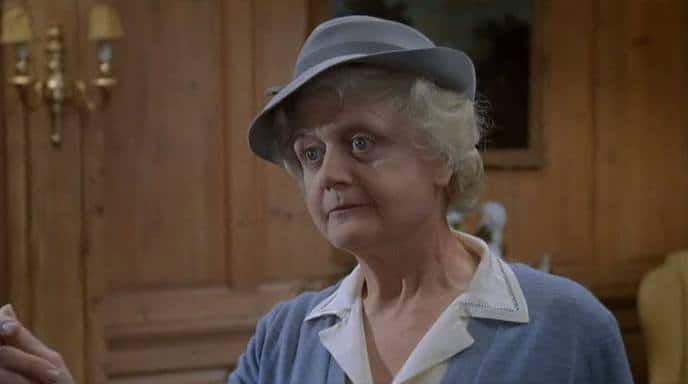 Agatha Christie's The Mirror Crack'd – 1980 – This star-studded movie features Angela Lansbury (Murder, She Wrote) as Miss Marple, investigating a murder that takes place while a movie films in her quiet village (as if we needed any more evidence that murders follow Angela Lansbury). The all-star supporting case includes Rock Hudson, Tony Curtis, Kim Novak, and Elizabeth Taylor.
Agatha Christie's The Murder of Roger Ackroyd (Radio Play) – 1939 – Orson Welles directs and plays Hercule Poirot in this radio dramatisation of the classic Agatha Christie story. When a woman is found dead of an overdose, a rumour links her to Roger Ackroyd. It's not long before Ackroyd himself is also found dead, which means it's time for Hercule Poirot to do his thing.
Agatha Christie's The Secret Adversary – 1983 – In this Tommy and Tuppence mystery, James Warwick (Agatha Christie's Partners in Crime) and Francesca Annis (also in Agatha Christie's Partners in Crime) star as two friends who decide to earn a bit of money as private investigators. What seems like a fun, simple idea turns dangerous in a hurry. This production immediately preceded the related television series.
Agatha Christie's Why Didn't They Ask Evans? – 1981 – When Agatha Christie was alive, she allowed very few television adaptations of her work because she didn't care for the medium. After her death, daugher Rosalind Hicks relaxed the restrictions – and this was the first major production to move forward as a result. While golfing on the coast of Wales, Bobby Jones hits a stranger whose puzzling last words are, "Why didn't they ask Evans?"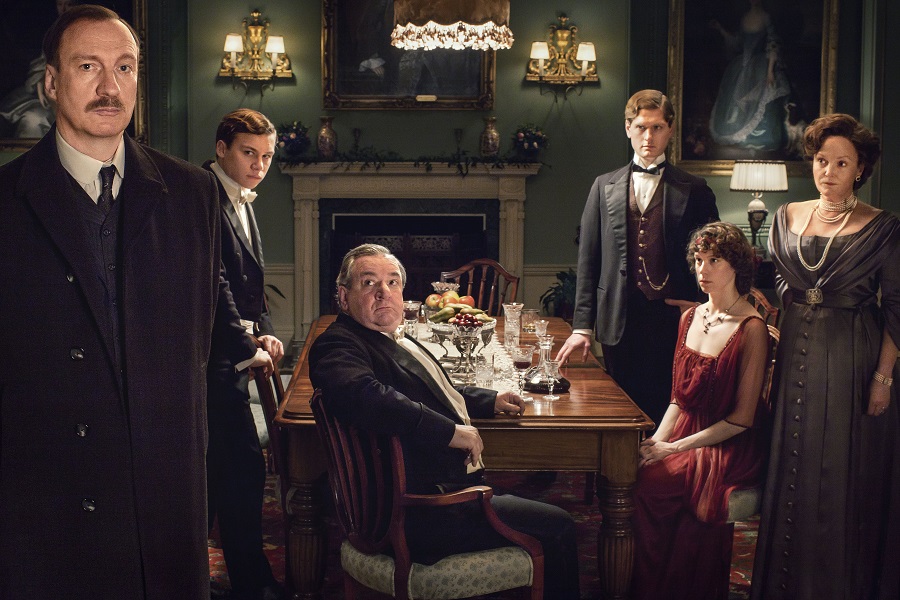 An Inspector Calls – 2015 – Set in 1912, this mystery follows Inspector Goole as he investigates the wealthy Birling family in connection with the suicide of a young woman. As the investigation begins, it becomes clear that each family member has their own set of incriminating secrets.
Ashes to Ashes – 2008 to 2010 – This spin-off to Life on Mars picks up in 2008 when DCI Alex Drake is investigating DCI Sam Tyler. She's shot during her investigation, only to wake up in 1981.
Bancroft – 2017 to present – DS Elizabeth Bancroft is a brilliant officer, but the questionable tactics she employed in the past are coming back to haunt her. Sarah Parish (Trollied) stars.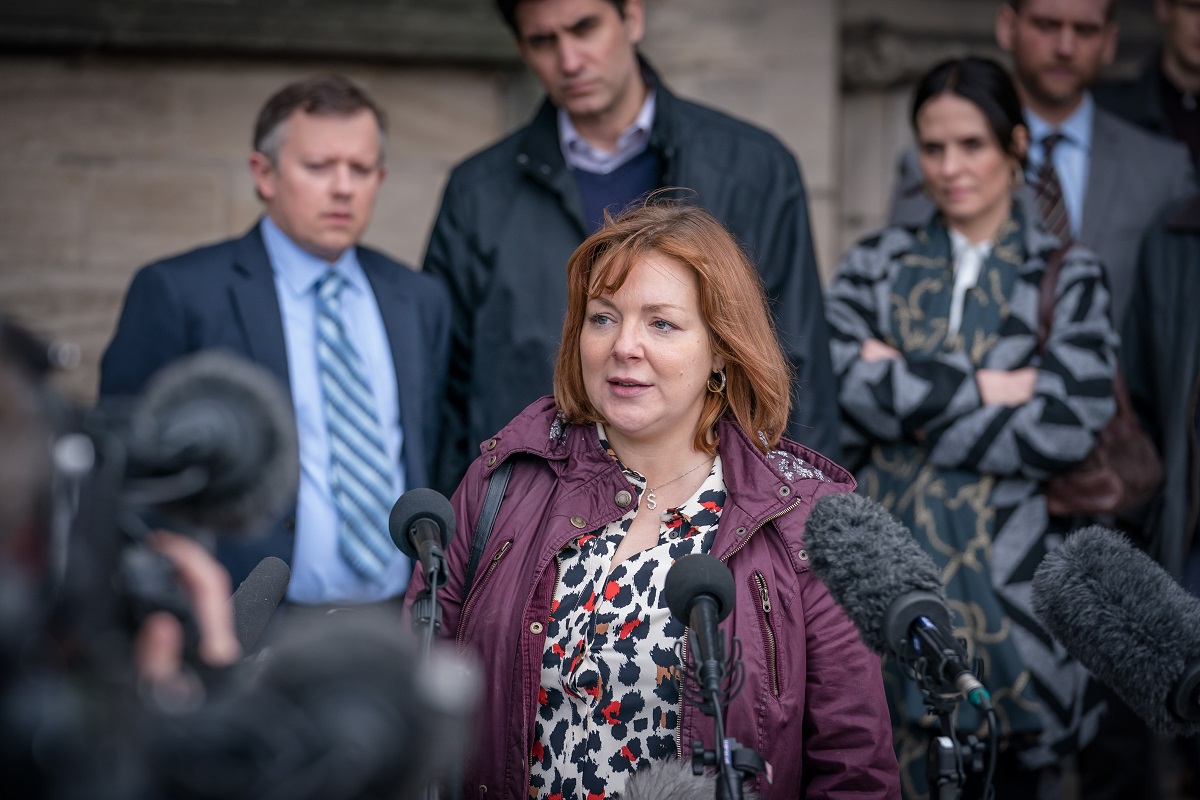 The Barking Murders – 2022 – Between June 2014 and September 2015, serial killer Stephen Port drugged, raped, and murdered four innocent gay men in his Barking flat. This three-part series by Jeff Pope (Isolation Stories) and Neil McKay (The Moorside) focuses on the victims' loved ones and the determined investigators who fought to bring the killer to justice. Stephen Merchant (The Office, The Outlaws) stars as Stephen Port, while Sheridan Smith (Gavin & Stacey, Cilla) is Sarah Sak, mother to one of the victims.
The Bay – 2019 to present – Morven Christie (Grantchester) plays DS Lisa Armstrong, a family liaison officer who discovers she has a personal connection to a missing persons case. From season 3 onward, Morven Christie is replaced by Marsha Thomason as DS Jenn Townsend.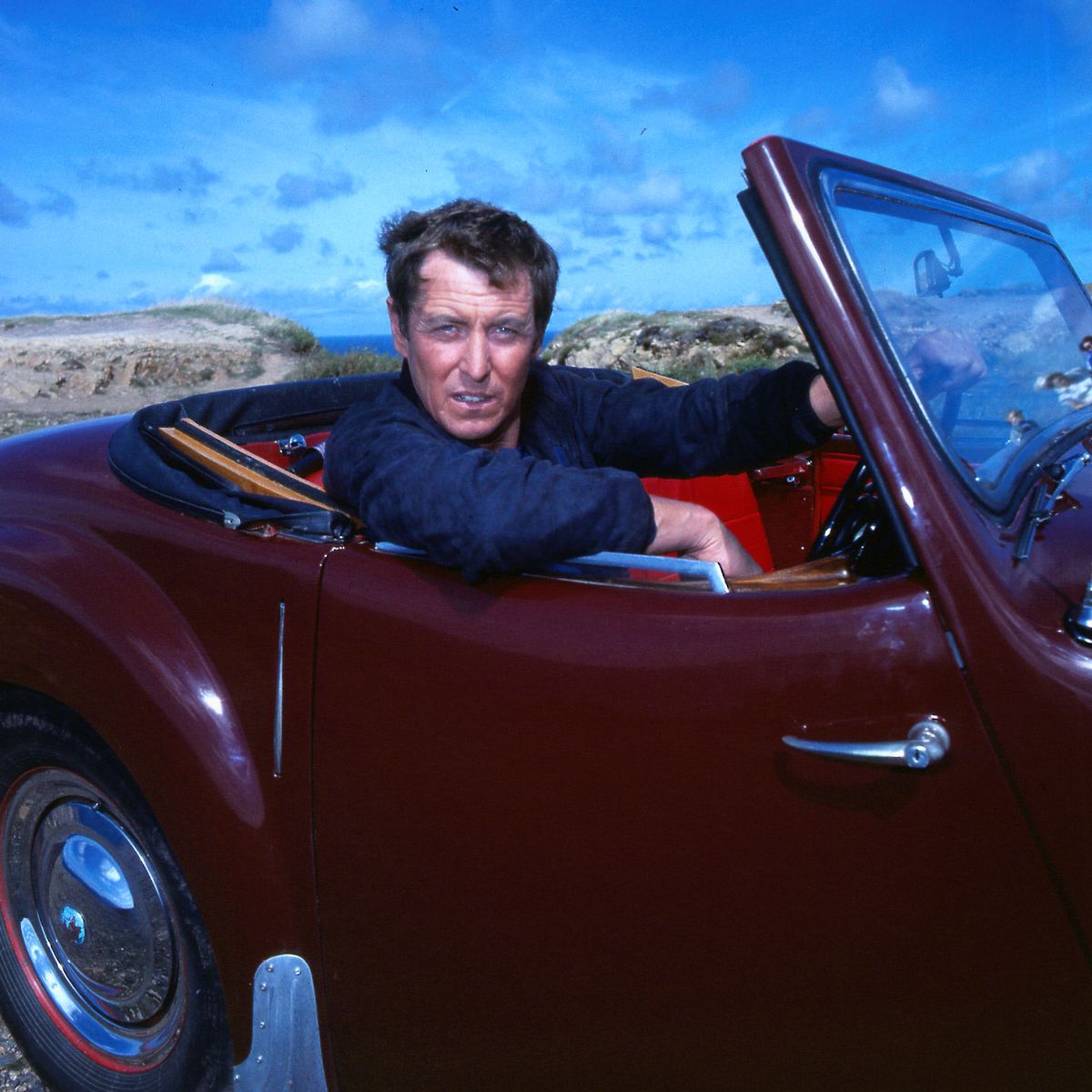 Bergerac – 1981 to 1991 – John Nettles stars in this classic series about an alcoholic detective in Jersey with his own way of doing things. See also:
Best in Paradise – 2020 – In this exclusive BritBox interview, cast members Kris Marshall (Sanditon, Love Actually), Josephine Jobert, Don Warrington (Holby City), and Tobi Bakare (Kingsman, Silent Witness) share anecdotes and insights about their favourite episodes of Death in Paradise.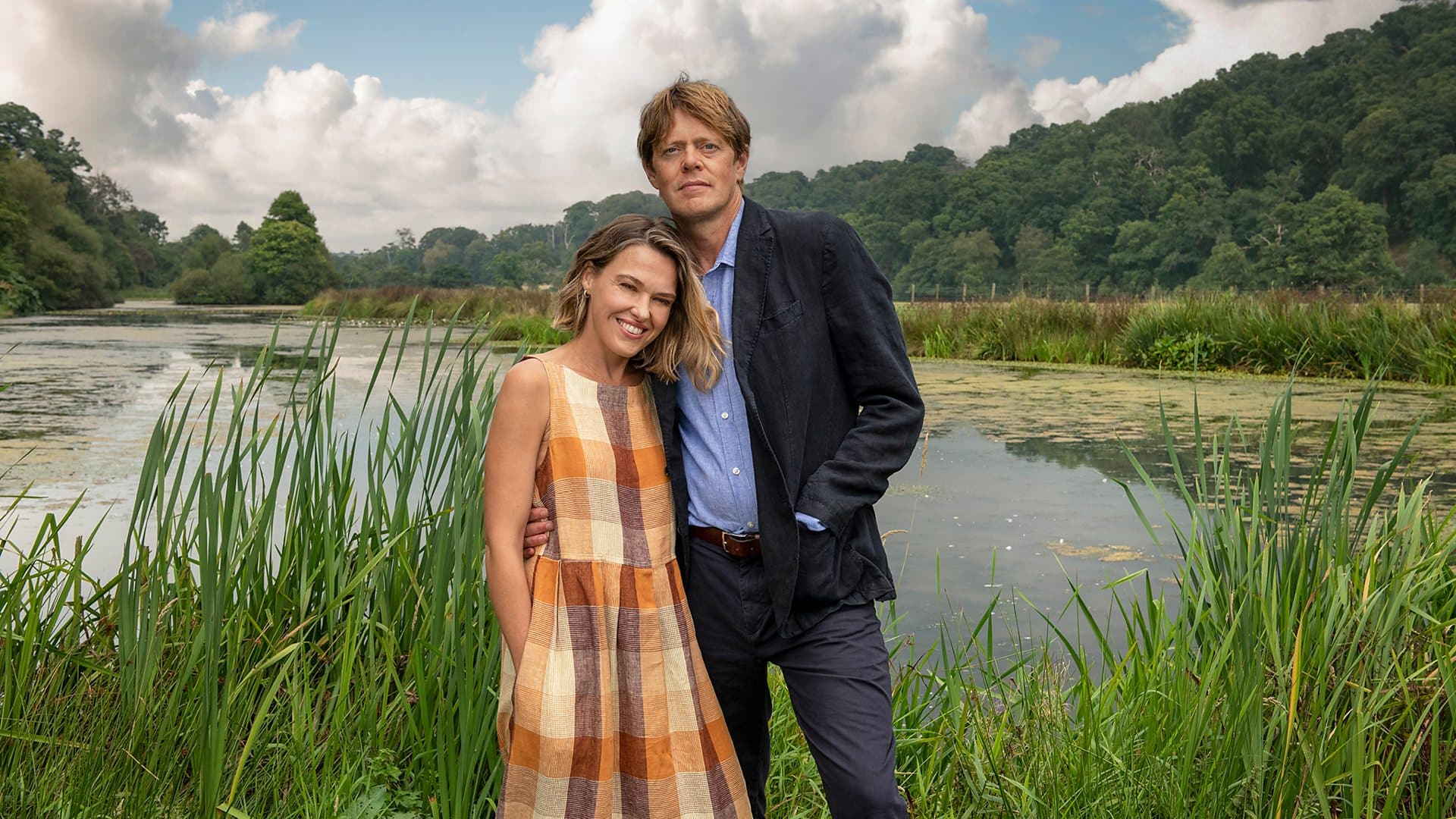 Beyond Paradise – 2023 – This Death in Paradise spin-off follows DI Humphrey Goodman (Kris Marshall, My Family) and his fiancée, Martha (Sally Bretton, Not Going Out), as they leave the big city to start a new life in coastal Devon. Humphrey will take over as DI at the isolated Shipton Abbott police station, while Martha wants to start her own cafe. The two want nothing more than a quiet, simple life amongst nature and good people – but it doesn't take long for them to realise that country life has its own set of dangers. Premieres in February 2023.
The Bill – 1984 to 2010 – This long-running police series follows the lives of officers at the fictional Sun Hill Police station. BritBox currently offers Series 25 and a "best of" collection that includes appearances from stars like David Tennant (Doctor Who), Hugh Laurie (A Bit of Fry & Laurie), Craig Charles (Red Dwarf), and Keira Knightley (Pride & Prejudice). Series 25 & "The Best Of"
Black Work – 2015 – A widowed policewoman tries to figure out who killed her husband during an undercover operation. Sheridan Smith (Gavin & Stacey) stars.
The Blake Mysteries: Ghost Stories – 2018 – After her husband Lucien's disappearance, Jean Blake (formerly Beazley) struggles to adapt to life without him. She doesn't get much time to breathe, though, as she's pulled into a murder investigation just eight months after his disappearance.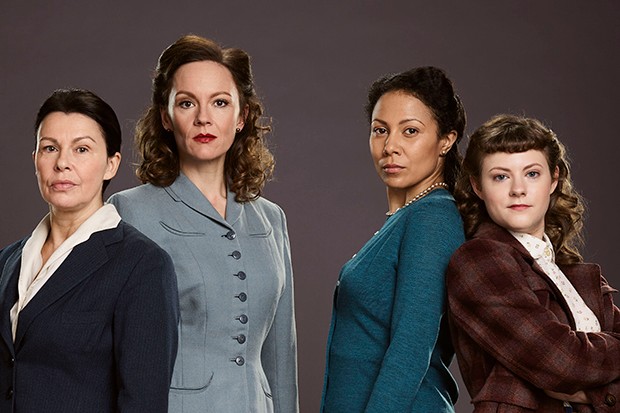 The Bletchley Circle: San Francisco – 2018 to 2019 – This Bletchley Circle spin-off picks up in 1956 when former colleagues Millie and Jean learn of a set of murders in San Francisco that mimic a murder they saw during the war. They reach out to an American codebreaker they knew during the war, and before too long, they're all solving murders together in the Bay Area. Prefer to watch the original? You can do so HERE.
Blue Murder – 2003 to 2009 – DCI Janine Lewis struggles with the challenge of being a single mom to four kids while leading a team of detectives through homicide investigations. Caroline Quentin (Jonathan Creek) stars.
The Body Farm – 2011 to 2012 – This spin-off of Waking the Dead follows a team of forensic scientists who've left academia to work in the world of criminal forensics. They team up with a London cold case unit to do research on how people are killed and how criminals try to cover it up. The series includes Tara Fitzgerald (Jane Eyre), Wunmi Mosaku (Vera), Mark Bazeley (Broadchurch), and Finlay Robertson (How Not to Live Your Life).
Boon – 1986 to 1992 – After suffering permanent lung damage rescuing a child from a fire, a fireman retires and begins a new life of odd jobs and later, detective work.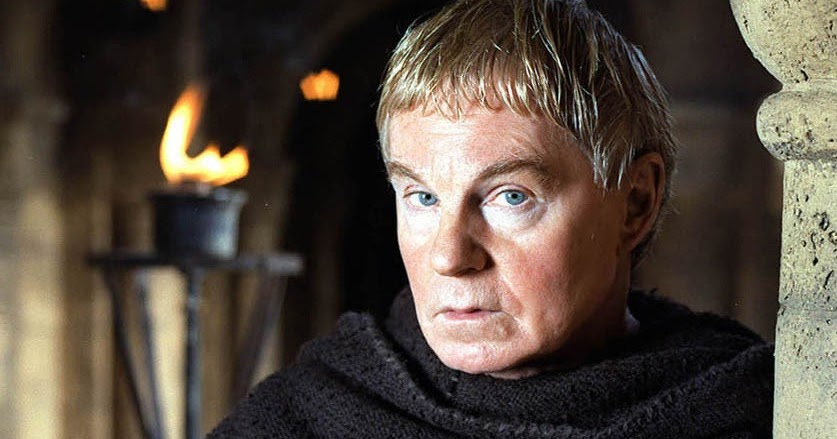 Cadfael – 1994 to 1998 – In 12th century Shrewsbury, a monk solves mysteries. Derek Jacobi (Last Tango in Halifax) stars.
Campion – 1989 to 1990 – An aristocrat in the 1930s adopts a fake name and investigates mysteries with help from his servant. Peter Davison (Doctor Who) stars as Albert Campion, with Brian Glover (Rumble) as his manservant. The series was based on the Albert Campion mystery novels written by Margery Allingham.
The City & The City – 2018 – Inspector Borlú investigates a murder in the twin city, which occupies the same space differently. This unusual series blends mystery with science fiction.
Cold Blood – 2005 to 2008 – A notorious murderer is finally placed in prison, but they can't find his last victim. Now, he's playing a ruthless game with the detective who wants what he knows.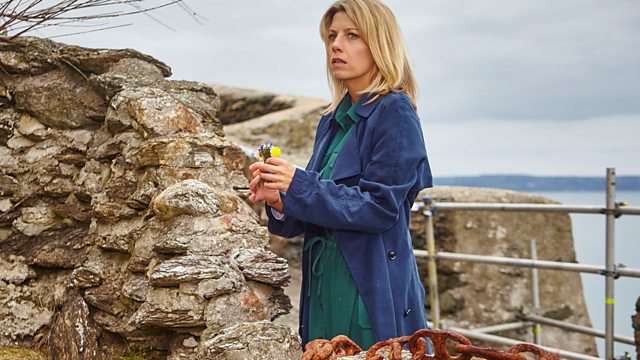 The Coroner – 2015 to 2016 – A solicitor returns to her coastal hometown, becomes coroner, and investigates suspicious deaths.
Cracker – 1993 to 2006 – Though he's obnoxious and anti-social, Fitz is a brilliant criminal psychologist and police consultant.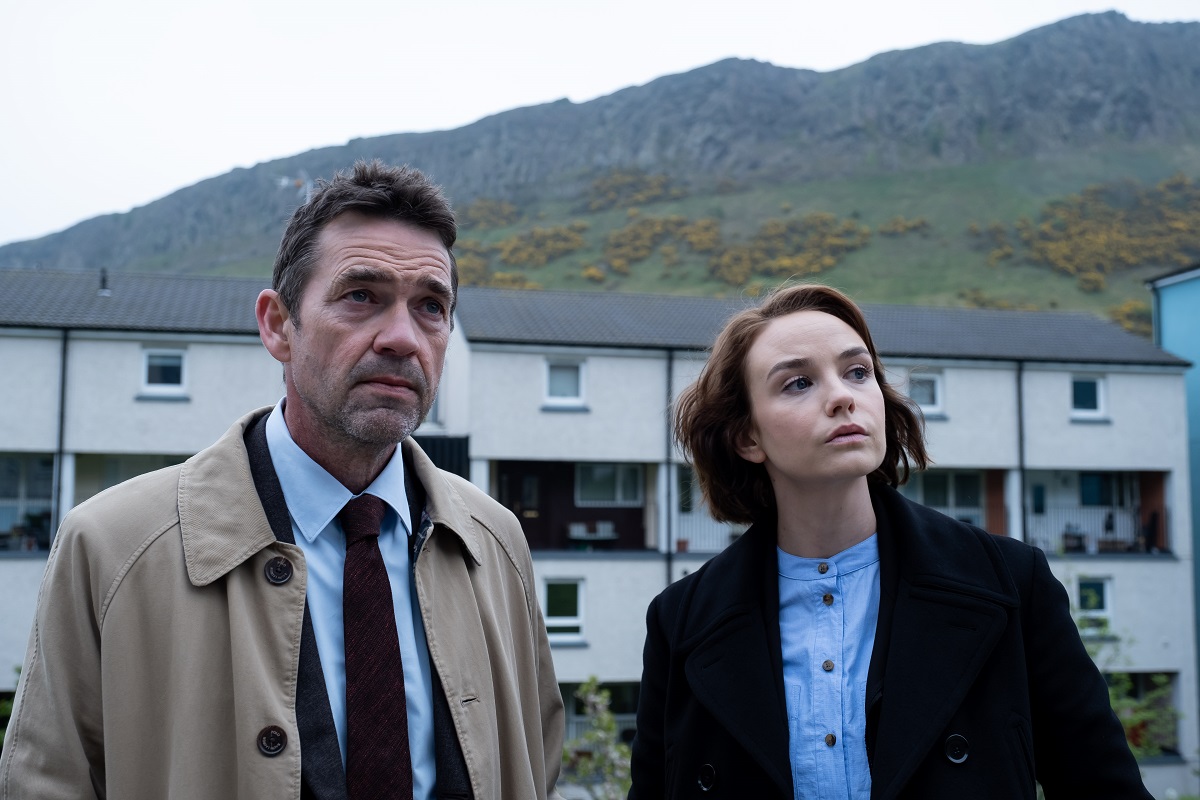 Crime – 2021 – Dougray Scott (My Week with Marilyn) stars as DI Ray Lennox, a man who must put aside his own personal demons to investigate the disappearance of a local schoolgirl. The Edinburgh-based series is based on Irvine Welsh's bestselling novel of the same name.
Dalziel & Pascoe – 1996 to 2007 – Two Yorkshire-based police partners with very different personalities find a way to bond as they solve crimes. This series was based on the Dalziel and Pascoe novels by Reginald Hill, and stars Warren Clarke (Poldark) and Colin Buchanan (The Pale Horse) in the title roles. Colin Buchanan has also narrated a number of Reginald Hill audiobooks.
Dark Heart – 2018 – DI Wagstaffe leads an investigation into a series of attacks on accused pedophiles.
DCI Banks – 2010 to 2016 – Stephen Tomkinson (Ballykissangel, Wild at Heart) stars as DCI Alan Banks, a skilled but stubborn Yorkshire-based investigator.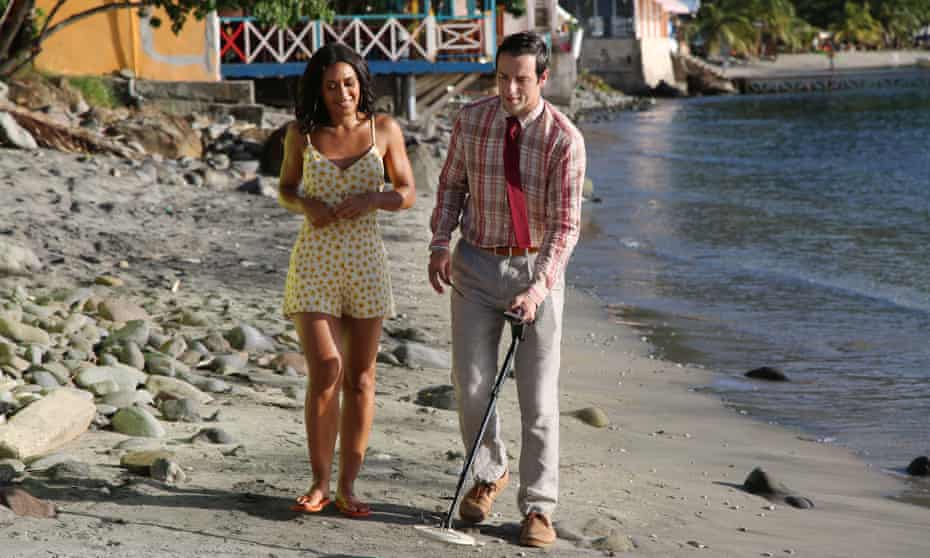 Death in Paradise – 2011 to present – A British inspector who's fundamentally incompatible with island life is sent to investigate murders on a tropical island. This long-running series began with Ben Miller (The Worst Week of My Life) in the lead role, but the torch was later passed to Kris Marshall (Love Actually), Ardal O'Hanlon (Father Ted), and Ralf Little (The Cafe).
Death on the Tyne – 2018 – When there's a a serial killer loose on an overnight ferry, a tour hostess and her coach driver must find the killer before the sabotaged ship sinks.
Dial M for Middlesbrough – 2019 – Johnny Vegas (Benidorm) and Sian Gibson (Car Share) star in this Agatha Christie-inspired whodunnit in which the two must solve a murder after their coach breaks down in a storm.
The Doctor Blake Mysteries – 2013 to 2018 – Dr. Lucien Blake left his Australian home in Ballarat as a young man. Now, he finds himself returning to take over not only his dead father's medical practice, but also his on-call role as the town's police surgeon. Craig McLachlan (Packed to the Rafters) stars as Dr. Blake.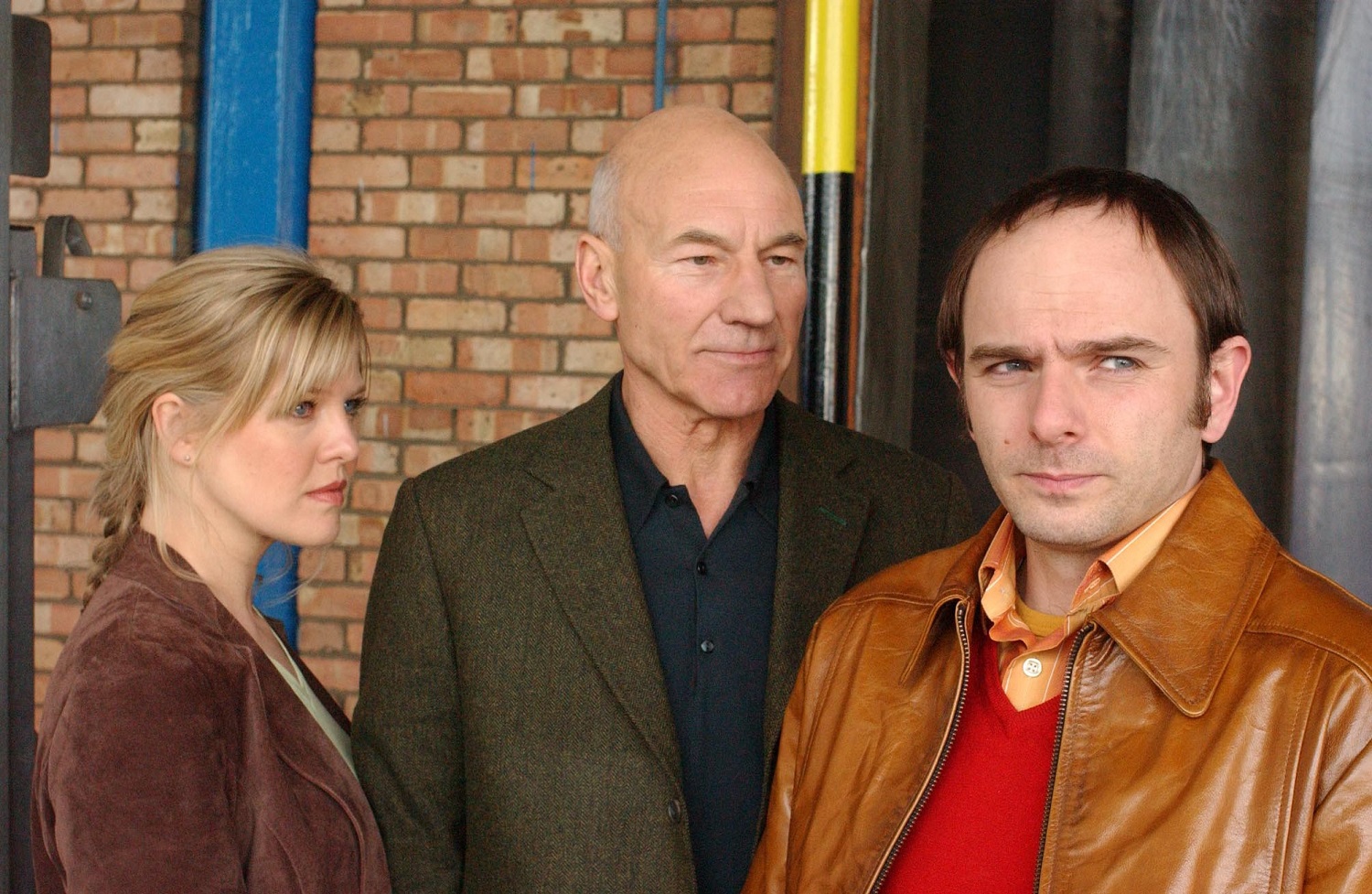 Eleventh Hour – 2006 – Sir Patrick Stewart (Star Trek) stars as Professor Ian Hood, a special advisor to the Home Office on threats related to scientific advancements. As he guards against things like deadly cloned viruses, a special branch bodyguard (played by Ashley Jensen of Agatha Raisin fame) keeps him safe from those who wish to do him harm.
The Fall – 2013 to 2016 – Gillian Anderson (The X-Files) and Jamie Dornan (50 Shades of Grey) star in this series about a senior investigator who goes head-to-head with a serial killer who's attacking young professional women in Belfast.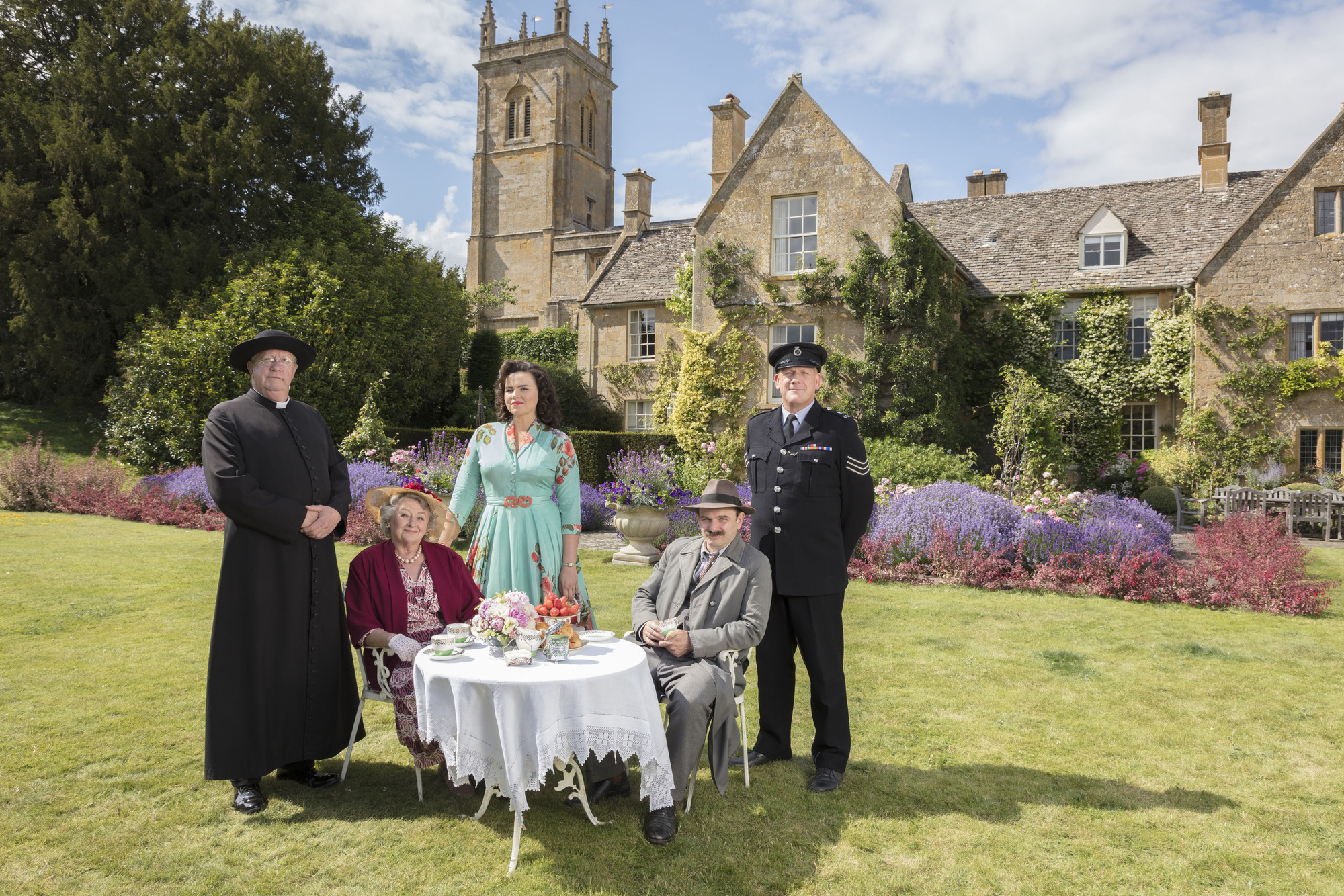 Father Brown – 1974 – A Catholic priest dips his toe into mysteries in spite of the police warning him off. Kenneth More (The Forsyte Saga) stars as Father Brown in this early adaptation of G.K. Chesterson's Father Brown stories.
Father Brown – 2013 to present – Based on the mysteries of GK Chesterson, a Catholic priest solves mysteries in his small English village. Mark Williams (Blandings) stars as Father Brown in this long-running adaptation.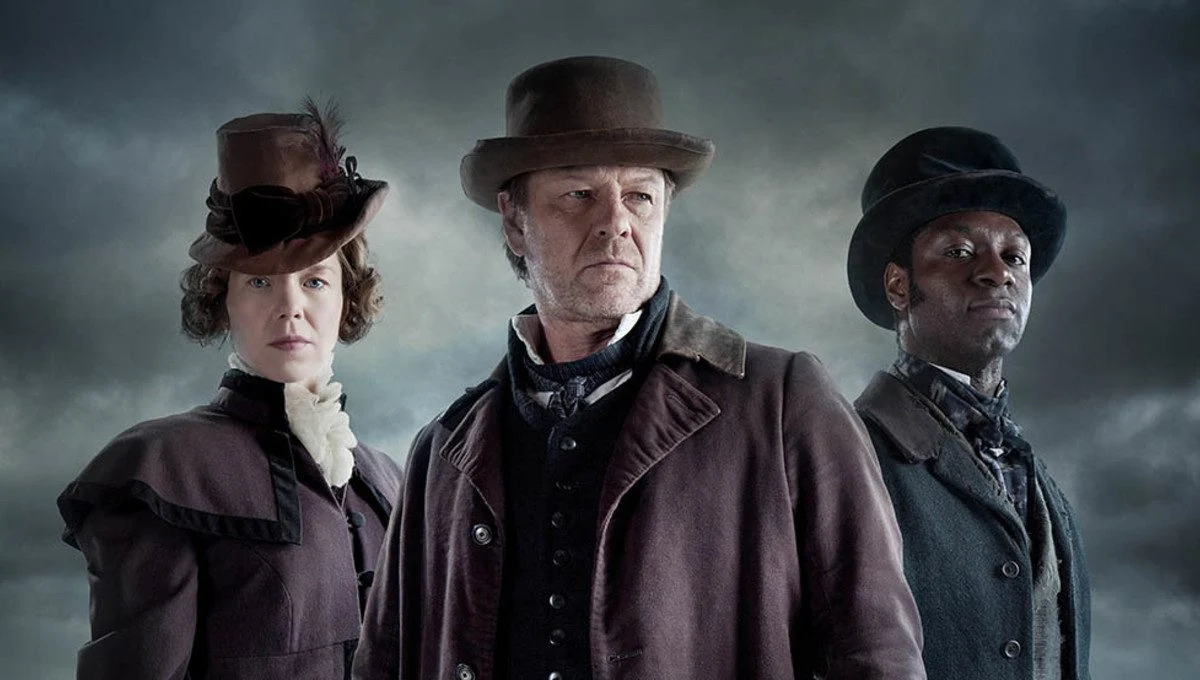 The Frankenstein Chronicles – 2015 to 2017 – Inspector John Marlott (Sean Bean, Time) makes a horrific discovery, finding a corpse that's actually made up of parts from eight different missing children. The series follows along as he attempts to hunt down the serial killer responsible for the depraved crime.
From Darkness – 2015 – In Greater Manchester, Officer Claire is disturbed by four bodies that seem linked to her past cases.
The Gil Mayo Mysteries (aka Mayo) – 2006 – Gil Mayo is an eccentric detective with a life full of complications and awkwardness. His ex-love interest is a colleague, and he's raising a teenage girl on his own. Alistair McGowan (Leonardo) stars in this light mystery.
Good Cop – 2012 – When his best friend is killed on duty, a good cop wants revenge. Warren Brown (Luther) stars as John Paul Rocksavage.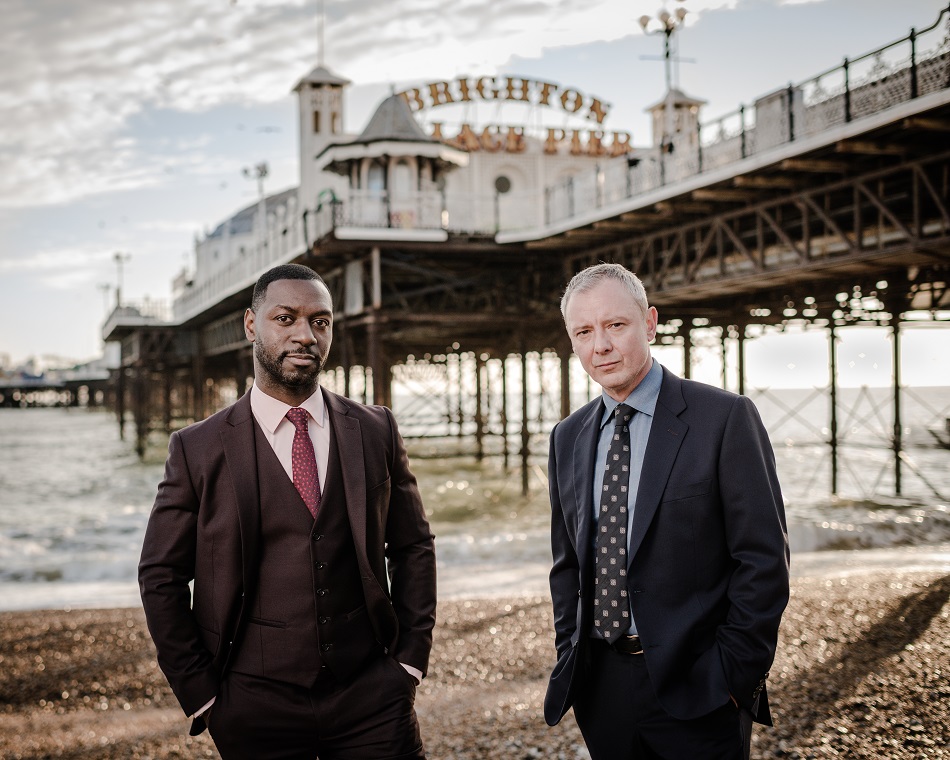 Grace – 2021 – Endeavour creator Russell Lewis is behind this new ITV drama starring John Simm (Life on Mars). He'll play detective Roy Grace (from Peter James' award-winning novels), a man who fights crime in the coastal city of Brighton, England. Grace is a talented but unorthodox detective who's haunted by the disappearance of his beloved wife Sandy. The series will begin with two feature-length episodes based on the first two stories in the Roy Grace series: Dead Simple and Looking Good Dead.
Hetty Wainthropp Investigates – 1996 to 1998 – A tough old pensioner becomes a private detective and investigates crimes with the help of her husband and a teenage boy called Geoffrey. Dame Patricia Routledge (Keeping Up Appearances) stars in this cozy mystery.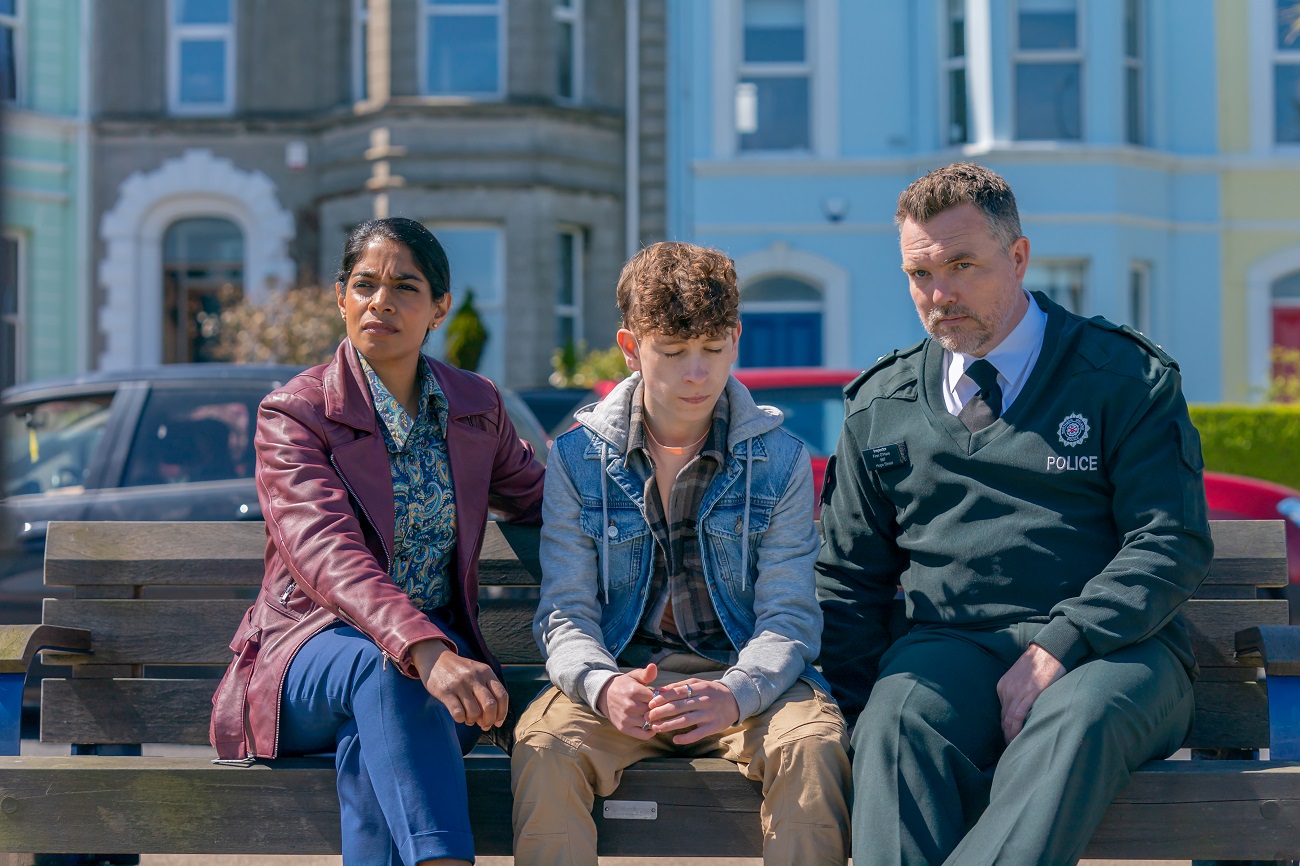 Hope Street – 2022 – This upcoming crime drama is set in the fictional Northern Ireland town of Port Devine, and it follows the mysterious arrival of the town's first ever Muslim police officer, English Detective Constable Leila Hussain. This character-driven series will combine self-contained crime stories in each episode with a longer-running serial narrative.
Hound of the Baskervilles – 1982 – Tom Baker steps into the world of Sherlock Holmes in this faithful adaptation of the classic Sherlock Holmes story.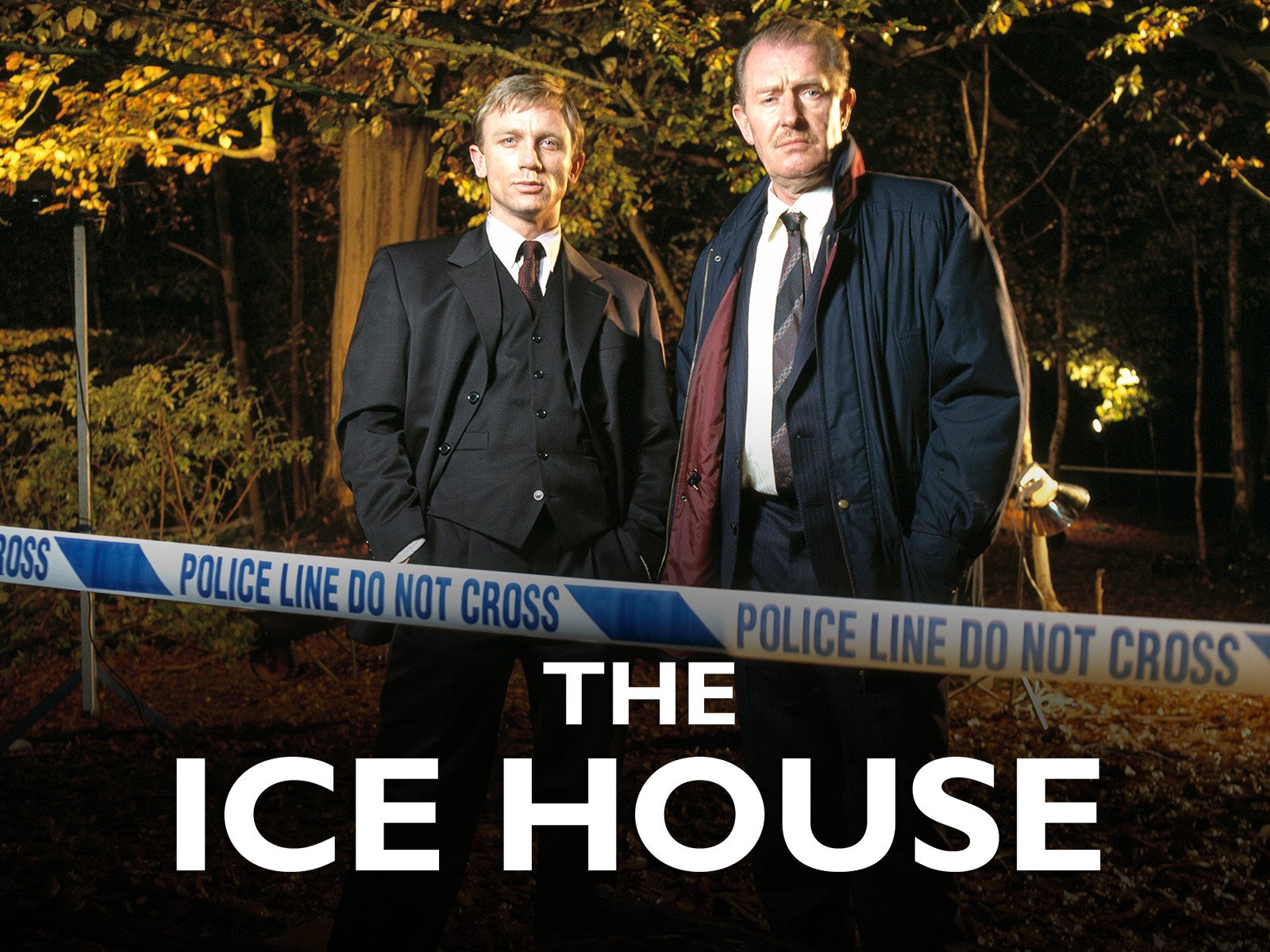 The Ice House – 1997 – The peaceful lives of three women are shattered when a corpse is discovered in the ice house on their property. Daniel Craig (James Bond series) stars.
In Plain Sight – 2016 – This series covers serial killer Peter Manuel's crimes in 1950s Lanarkshire, Scotland. Though it's a dramatisation, it's based on a true story.
In the Dark – 2017 – While dealing with an unexpected pregnancy, DI Weeks returns to her hometown to help a childhood friend after an abduction.
The Inspector Lynley Mysteries – 2001 to 2007 – An Oxford-educated detective pairs up with a working-class partner to investigate mysteries.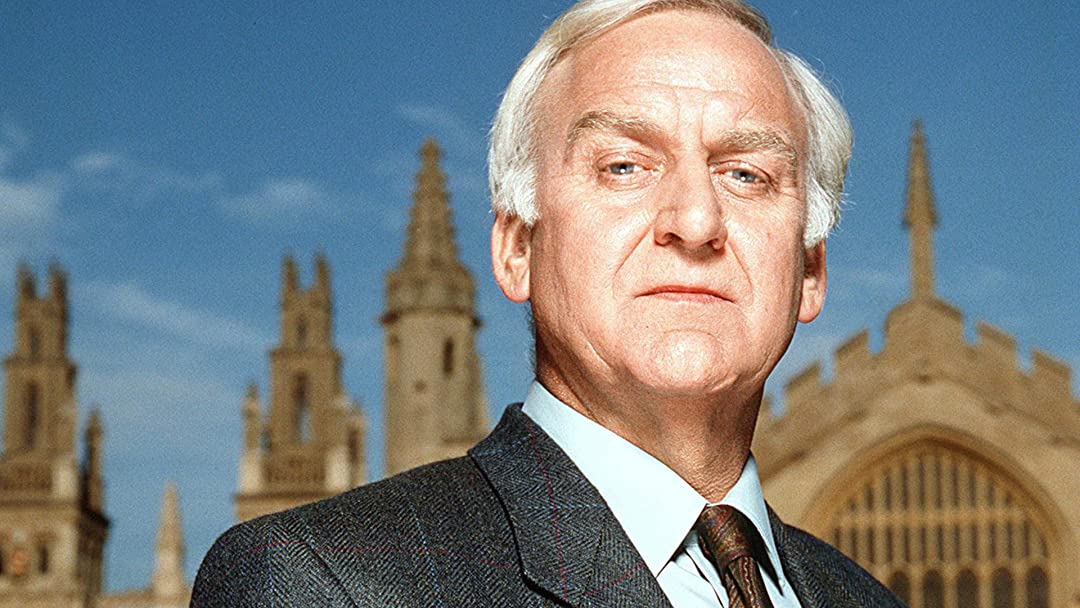 Inspector Morse – 1987 to 2000 – Grumpy, classical music-loving Inspector Morse investigates crimes around Oxford with his junior partner Sergeant Lewis. This much-loved British mystery series is based on the books of Colin Dexter, and it later spawned two additional television shows (Inspector Lewis and Endeavour).
You may also enjoy:
Jonathan Creek – 1997 to 2016 – After meeting a pushy investigative journalist, an eccentric magic trick developer finds himself investigating murders.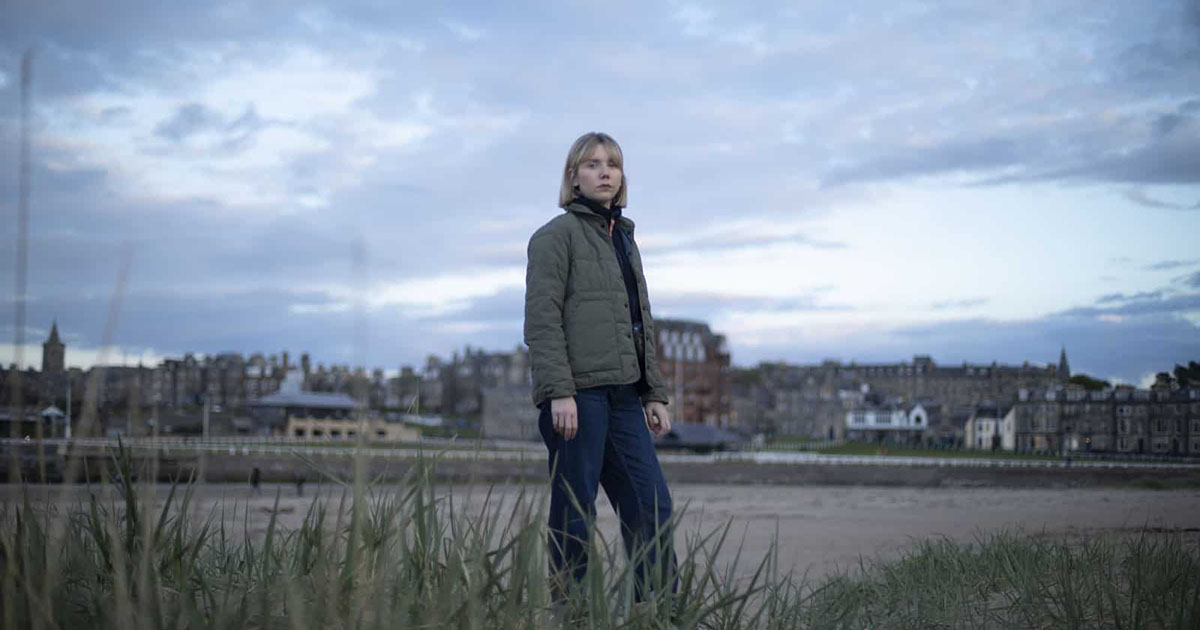 Karen Pirie – 2022 – Lauren Lyle (Outlander) stars in this adaptation of Scottish author Val McDermid's Karen Pirie series. The first series begins when teenager Rosie Duff (Anna Russell-Martin, Casualty) was found brutally murdered in the Scottish university town of St Andrews back in 1996, it was assumed to be the work of three drunken students who were discovered at the scene, claiming to have found her body. With minimal forensic evidence, however, no charges were brought and the case stalled. Twenty-five years later, a cold case review coincides with a new set of murders – this time, someone's targeting the students who found the body all those years earlier.
The Lady Vanishes – 2013 – Based on the 1936 Ethel Lina White novel The Wheel Spins, this film follows a young English socialite on a train trip back to England from Croatia. When an English governess disappears, she enlists the aid of fellow passengers Max Hare and his former Oxford professor. Selina Cadell (Doc Martin) stars as the disappearing Miss Froy, while Tuppence Middleton (The Imitation Game) plays socialite Iris Carr.
The Last Detective – 2003 to 2007 – Because he's decent, old fashioned and a generally good guy, his fellow detectives and his boss don't like him much. Still, DC Davies proves that his style works by constantly solving cases no one else wants.
Life of Crime – 2013 – Hayley Atwell (Agent Carter) stars as Denise Woods, a bright WPC attempting to solve the murders of three possibly connected victims across three decades. Each episode of the series is filmed in a different decade, and she has a different rank in each.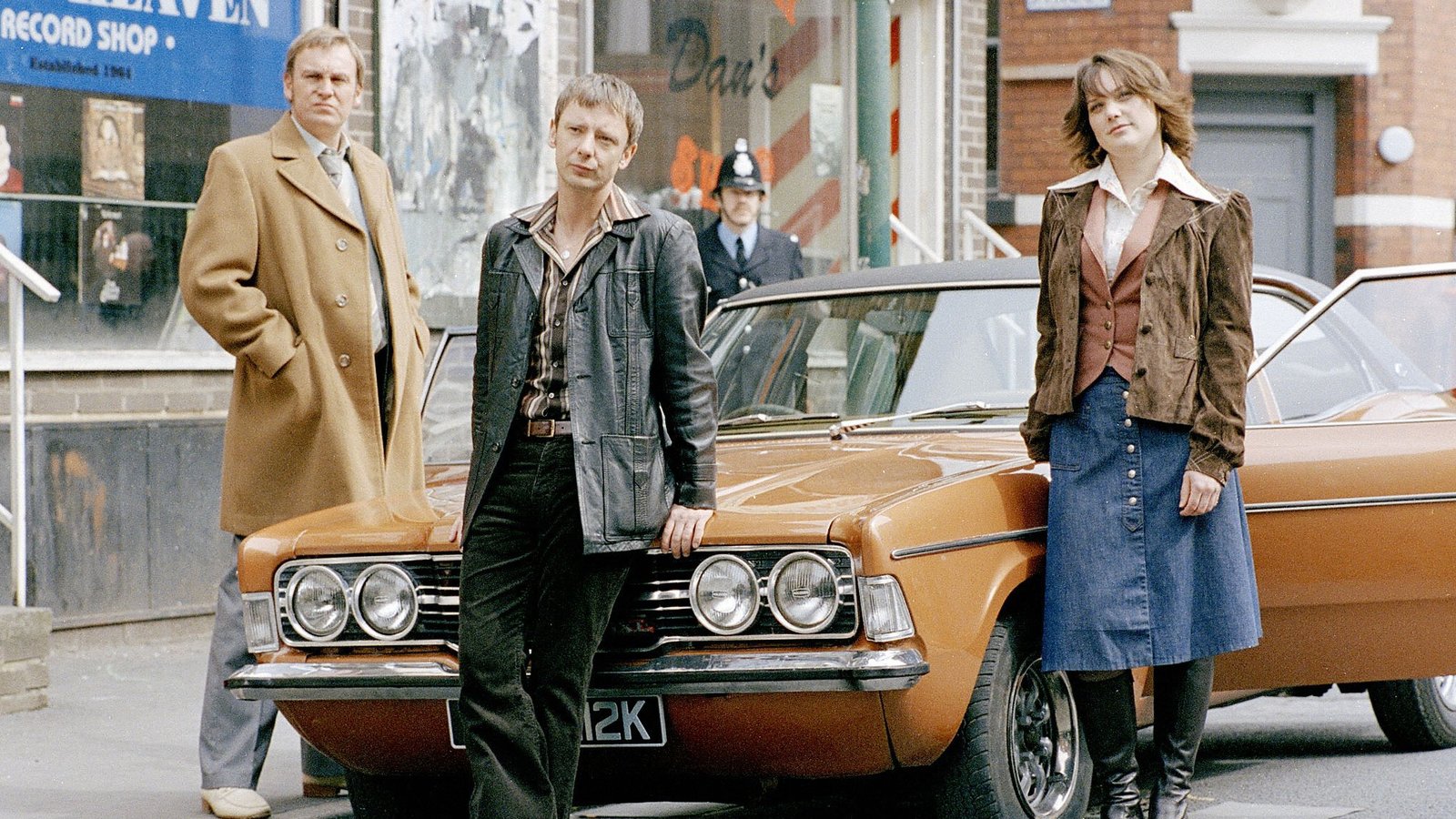 Life on Mars – 2006 to 2007 – DCI Sam Tyler has a car accident in 2006 and wakes up in the 70s. John Simm (White Dragon) stars alongside Philip Glenister (Living the Dream) in this much-loved series. The series is often cited for its excellent classic rock soundtrack, and it was recently announced that after a long break, it will be coming back with a third season.
Line of Duty – 2012 to present – This series focuses on a group of officers in the ACU (Anti-Corruption Unit), a team that investigates the wrongdoings of its fellow officers.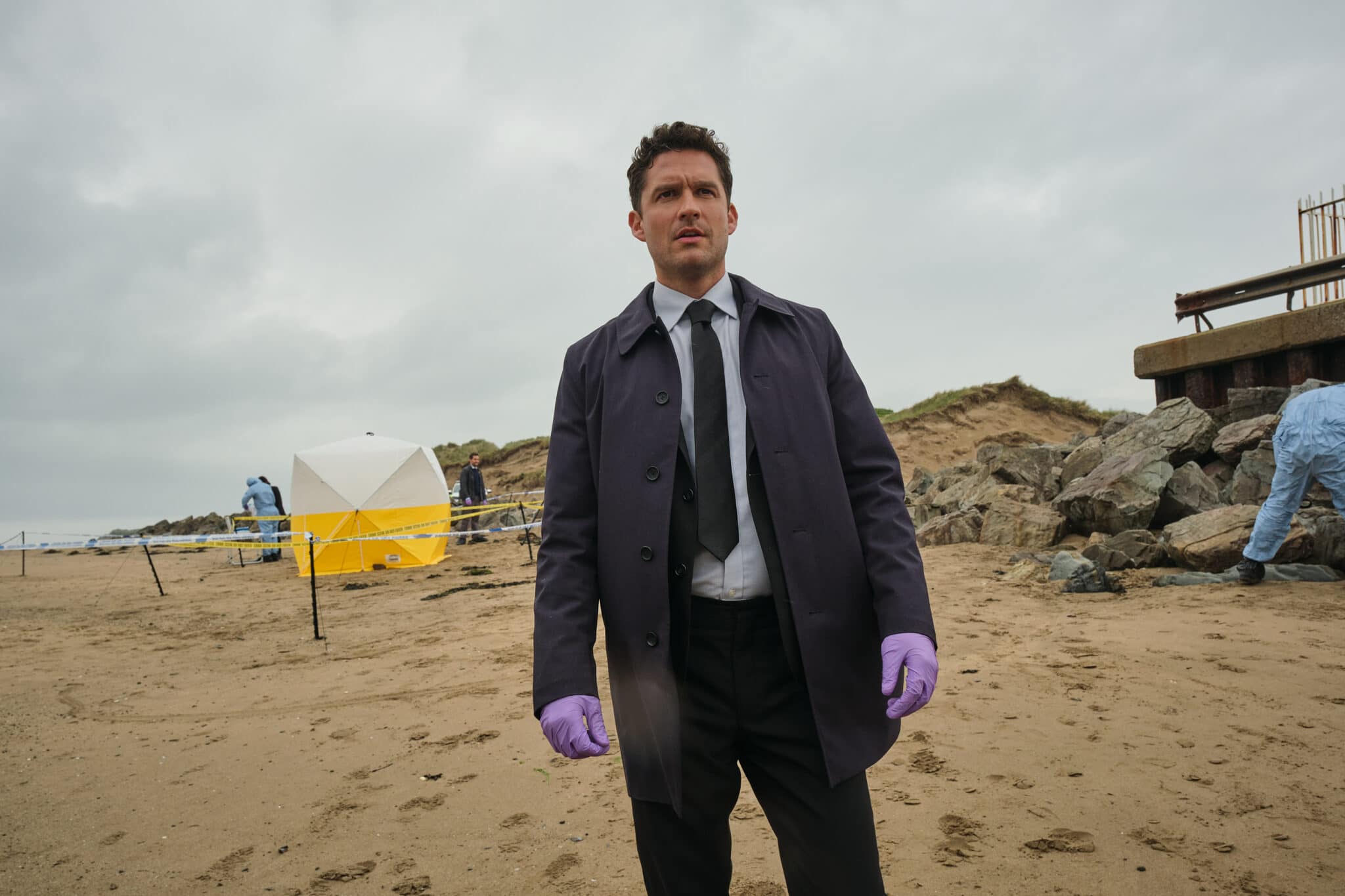 The Long Call – 2021 – Based on the new books by Ann Cleeves, this series follows Detective Matthew Venn, a troubled gay detective who's recently returned to live in North Devon with his husband Jonathan. Unlike the more brash, confident detectives, Venn is a man scarred by religious extremism, with hefty doses of anger and self-doubt. Along with his partner DS Jen Rafferty, he solves murders in the mostly rural coastal area.
Luther – 2010 to 2019 – Idris Elba stars as a brilliant London detective who frequently gets into trouble because of his passion for the job.
Maigret – 1992 to 1993 – Michael Gambon stars as Georges Simenon's iconic French detective in this early-90s adaptation. Each of the 12 episodes is based on a single Maigret novel, so you don't get the same depth you do with some book to TV adaptations – but it's still considered by many to be the best English-language adaptation of the series.
Maigret – 2016 to 2017 – Rowan Atkinson takes on a rare serious role as he fills the role of Maigret in this two series, four episode adaptation. Each of the four episodes are based on a single novel (Maigret Sets a Trap, Maigret's Dead Man, Maigret at the Crossroads, and Inspector Maigret and the Strangled Stripper).
The Mallorca Files – 2019 – This drama stars Elen Rhys (Ordinary Lies) and Julian Looman as a pair of international detectives who solve crimes on the Balearic island of Mallorca. It's a light, action-driven drama with a bit of British and German culture clash between the detectives.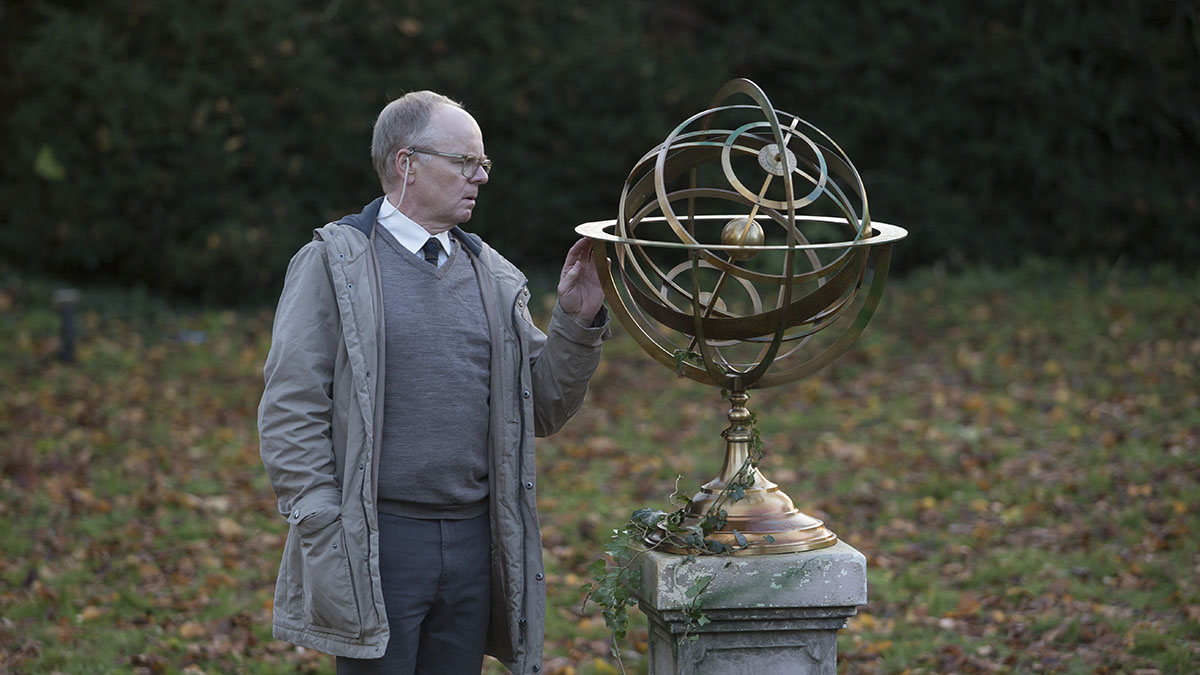 McDonald & Dodds – 2020 – BAFTA-winner Jason Watkins (The Crown, Trollied) stars alongside newcomer Tala Gouveia in this fun detective drama that's not quite cozy (it follows professionals rather than amateurs), but still far from gritty. The series is set in Bath, England and it follows an incredibly mismatched but competent pair as they learn to work together to solve difficult cases. The series has been renewed for a third season, expected sometime in 2022.
MI-5 (aka Spooks) – 2002 to 2011 – This dramatic series follows the top secret missions of MI-5, the UK's elite domestic security and counter-intelligence agency. Matthew Macfadyen (Pride & Prejudice), Keeley Hawes (Bodyguard), Hermione Norris (Cold Feet), and Richard Armitage (North & South) are among the stars of this long-running series. Though a bit dated (especially with respect to technology), it's still a compelling watch.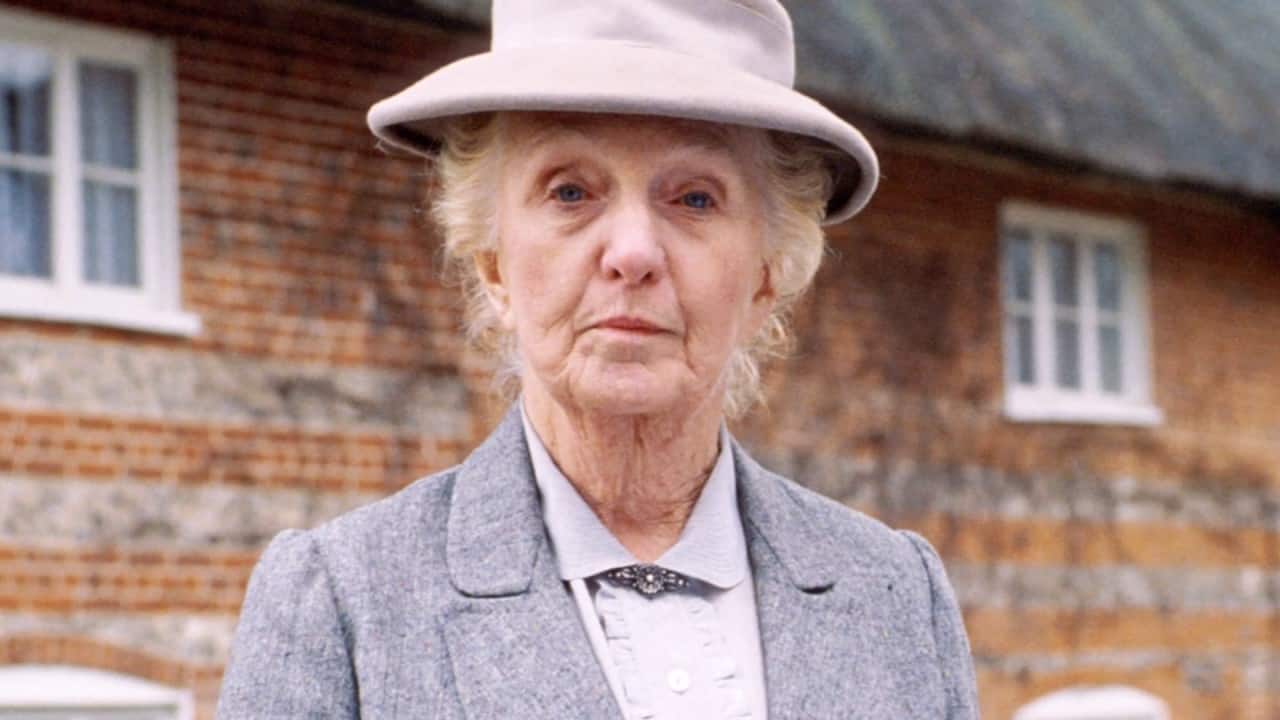 Miss Marple – 1984 to 1992 – In the small English village of St. Mary Mead, Miss Marple helps her community by solving murders. In this collection of Christie tales, Joan Hickson takes the title role.
The Moonstone – 1972 to 1973 – In this Hugh Leonard adaptation, a man goes on a quest to find a stolen but cursed stone that's said to bring ill fortune to all who possess it. This series is based on the Wilkie Collins novel of the same name.
The Moonstone – 2016 – This updated adaptation of the Wilkie Collins novel stars Joshua Silver as Franklin Blake alongside Terenia Edwards (On Chesil Beach) as Rachel Verinder.
The Mrs. Bradley Mysteries – 1998 – Diana Rigg (The Avengers) stars as Mrs. Bradley, a sort of edgy Miss Marple who solves mysteries with the assistance of her devoted chauffeur George Moody (Neil Dudgeon, Midsomer Murders).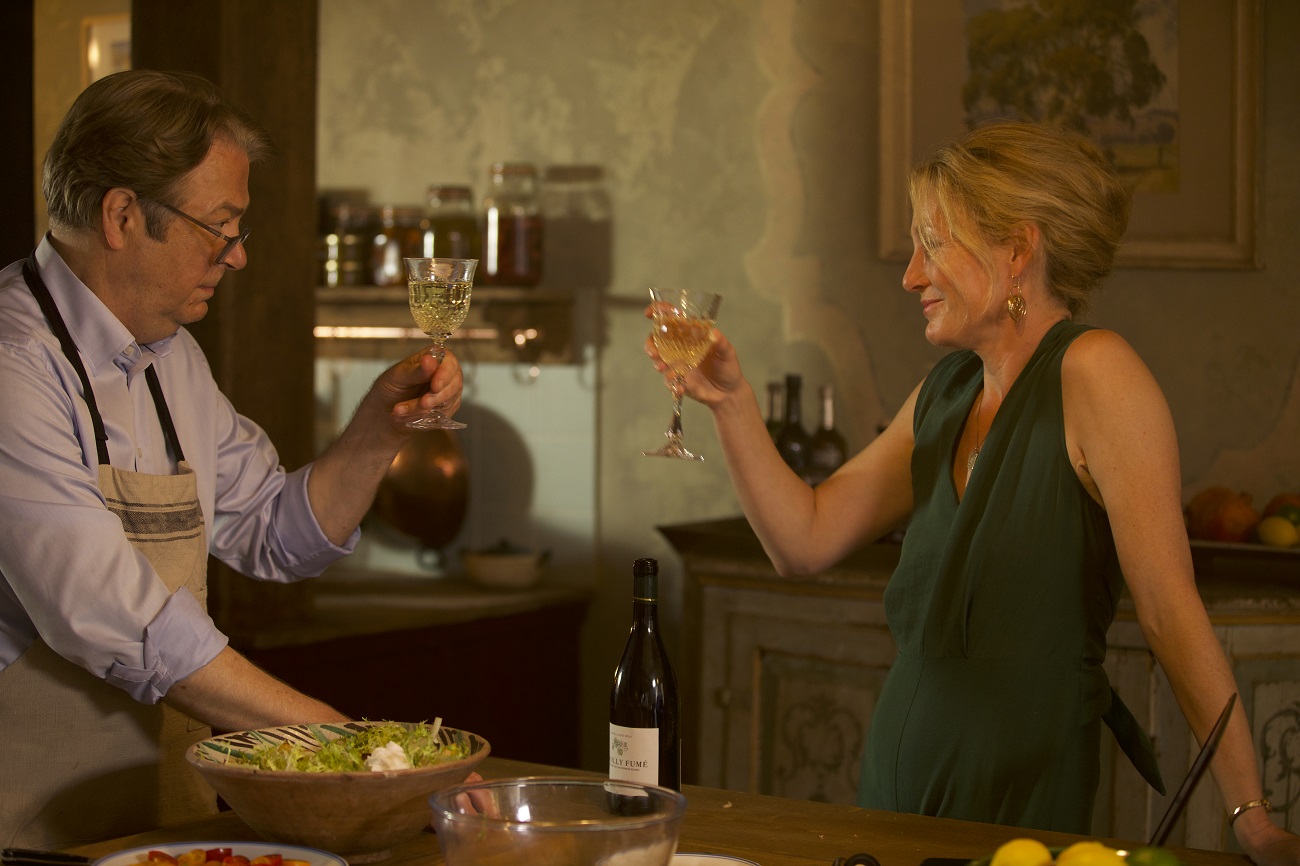 Murder in Provence – 2022 – Roger Allam (Endeavour, The Thick of It), Nancy Carroll (The Crown, Father Brown) and Keala Settle (The Greatest Showman) star in this upcoming adaptation of M.L. Longworth's A Provençal Mystery novels. The series follows Antoine Verlaque (Allam), an investigating judge in Aix-en Provence, and his romantic partner Marine Bonnet (Carroll) as they investigate and solve murders and mysteries in their idyllic homeland. They also get help from Hélène (Settle), a detective and long-time confidant to Antoine.
Murder in Suburbia – 2004 to 2005 – Caroline Catz (Doc Martin) and Lisa Faulkner (Spooks) star in this playful crime drama about two women with a knack for uncovering the truth about challenging homicide cases in suburban Middleford. Catz plays the diligent and meticulous DI Kate Ashurst, while Faulkner plays the street smart and chaotic DS Emma Scribbins.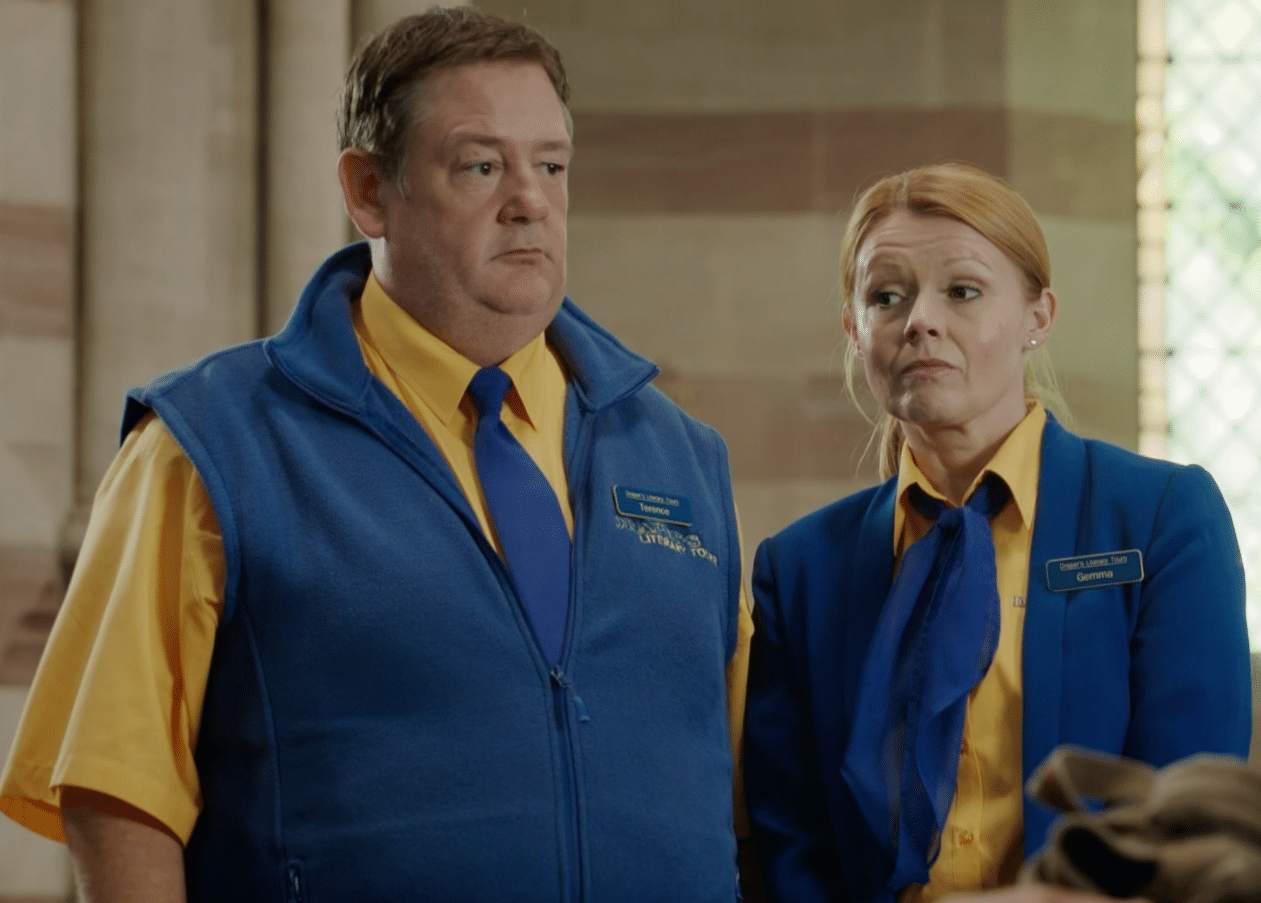 Murder on the Blackpool Express – 2017 – When a coach driver and tour guide see their passengers start dying off, they realise there's a killer in their midst. This film is part of a three-part series of light murder mysteries. The next two are: Death on the Tyne and Dial M for Middlesborough. In 2021, a new three-part series premiered as a follow-up to the films. That series is called Murder They Hope – and with any luck, it might just make its way to BritBox in the future.
Murder, They Hope – 2022 – After a number of murder-plagued outings, tour guides Gemma and Terry decide to give up coach tours and become private investigators. They bring few skills or qualifications to the work, but plenty of heart. This is the follow-up to Murder on the Blackpool Express, Death on the Tyne, and Dial M for Middlesbrough.
The Museum (aka Yr Amgueddfa) – 2021 – This Welsh thriller follows Della Howells (Nia Roberts, The Crown), a married historian who's finally secured the top position at the Museum of Wales. Unfortunately, her charmed life begins on a downward spiral when she has an affair with a mysterious young stranger. Before too long, she finds herself closer than she wants to be to Cardiff's criminal underworld.
New Blood – 2016 – Two young investigators are brought together by cases that initially appear unrelated. This series was created by Foyle's War creator Anthony Horowitz.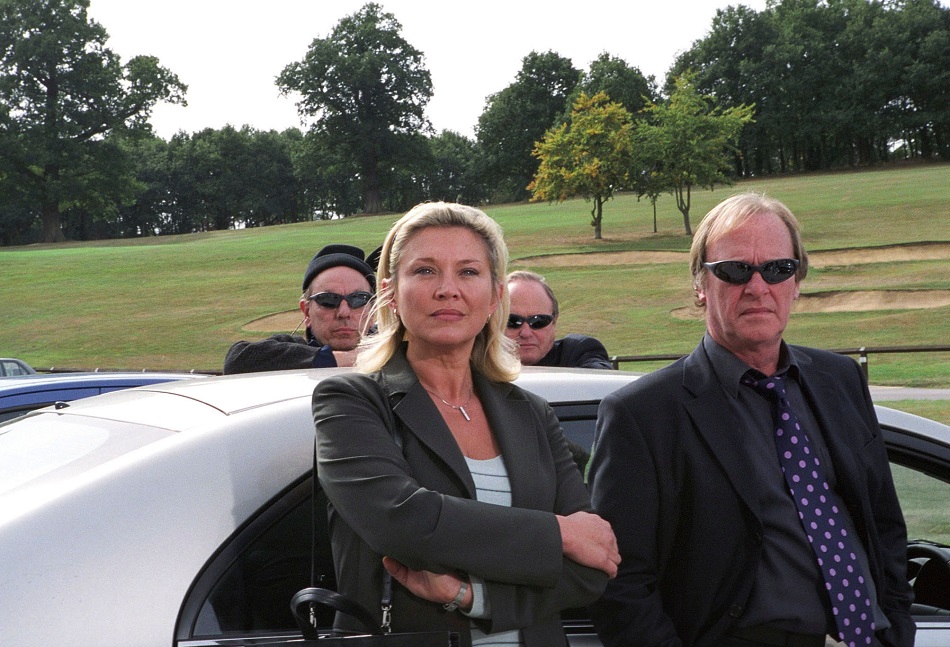 New Tricks – 2003 to 2015 – This long-running series stars Amanda Redman as a disgraced detective chosen to head up a group of retired detectives recruited to investigate unsolved cases. Along with the challenges of tracking down old evidence and witnesses, they'll also have to come to terms with the fact that the "old ways" aren't always welcome in modern policing.
The Pembrokeshire Murders – 2021 – The true crime cold case drama follows the investigation into the most notorious serial killer in Welsh history. In 2006, newly-promoted DS Steve Wilkins decided to re-open an unsolved double murder from the 1980s. Using the latest forensic techniques, he and his team were able to connect the murders to a string of burglaries.
Prime Suspect – 1991 to 2006 – Helen Mirren stars as Detective Jane Tennison, battling crime as well as sexism on the job.
Quirke – 2014 – Gabe Byrne plays a pathologist in 1950s Dublin.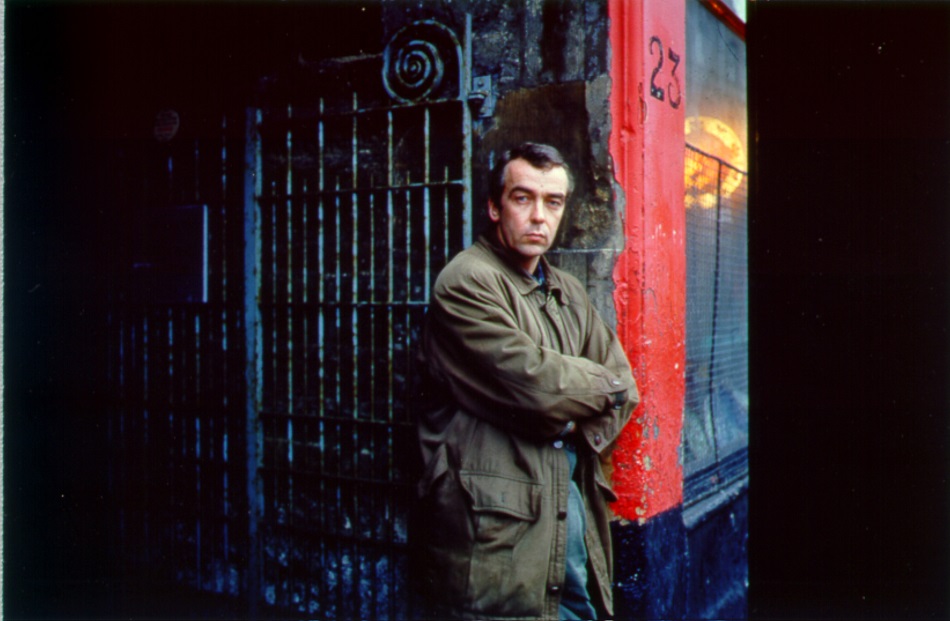 Rebus – 2000 to 2004 – Based on the novels of Scottish author Ian Rankin, Inspector Rebus is an old-fashioned detective in every sense of the word. He smokes, drinks, and doesn't have a lot of luck with his personal life. Note: This is not to be confused for the upcoming remake.
Love Rebus? You may also enjoy:
Redemption – 2022 – This series DI Colette Cunningham (Paul Malcomson, The Hunger Games), a talented, plain-speaking Liverpool detective whose life changes when she gets an unexpected call from Dublin. A body has been found, and Colette is listed as the next of kin. She immediately heads to Ireland to identify her daughter Kate – a young woman who's been missing for 20 years. Sad and puzzled, Colette decides to join the Garda and stay in Ireland to unravel the mystery of her daughter's life and death.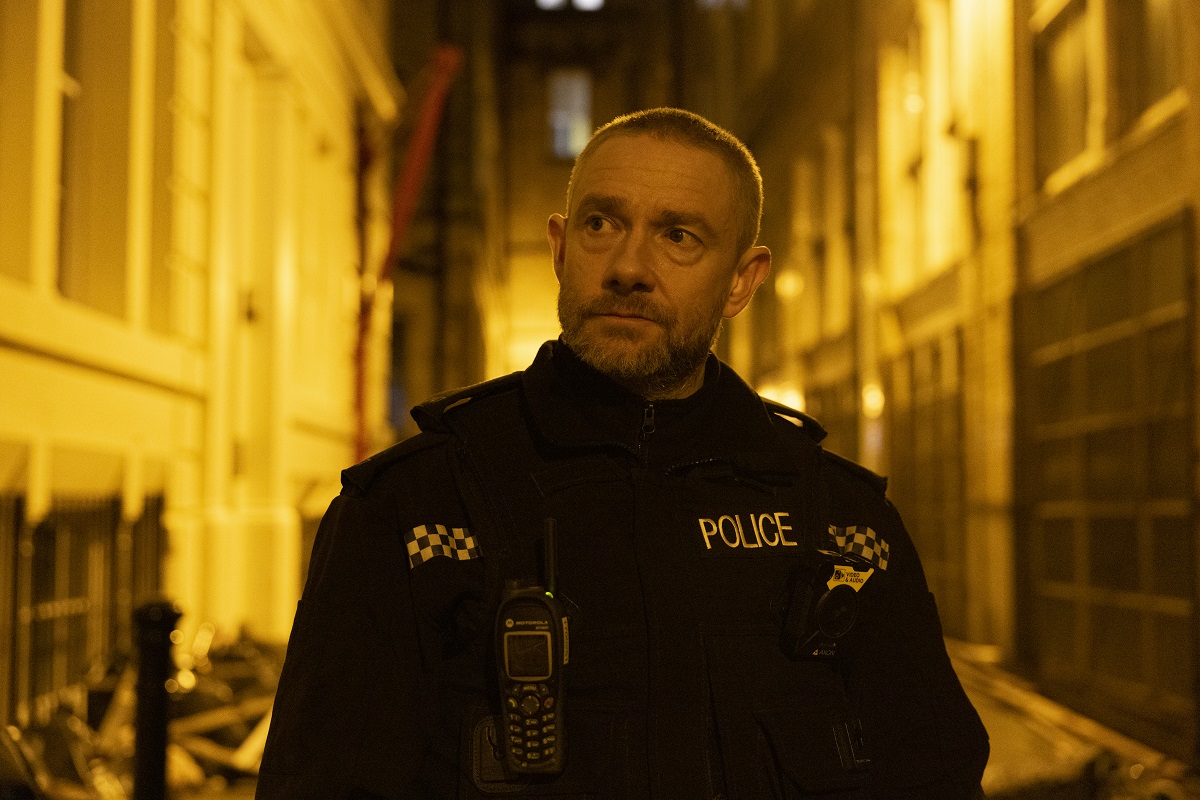 The Responder – 2022 – Martin Freeman (Sherlock) stars in this gritty drama about an officer on the front lines of the night shift in Liverpool. Inspired by the real-life experiences of former officer and writer Tony Schumacher, it offers a rarely seen glimpse inside the ways police battle crime, violence, and addiction on the streets of one of England's northern cities.
Reyka – 2021 – Kim Engelbrecht (Dominion) and Iain Glen (Jack Taylor) star in this South African thriller about a criminal profiler who investigates serial killers while dealing with the impact of her own traumatic past.
River – 2015 – Stellan Skarsgård, Nicola Walker, and Lesley Manville star in this series about a brilliant police officer haunted by guilt.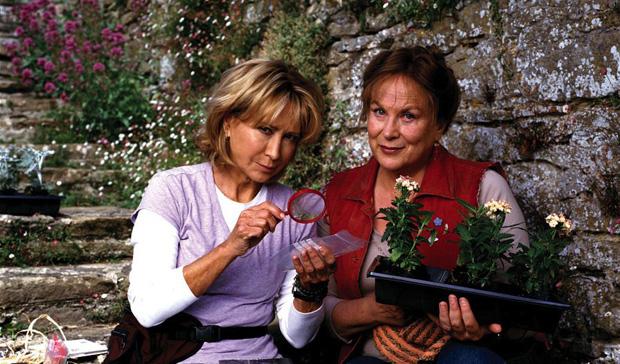 Rosemary & Thyme – 2003 to 2008 – Former policewoman Laura and a horticulture professor Rosemary are brought together by a love of gardening, but murder seems to follow them. Felicity Kendal (The Good Life) and Pam Ferris (Call the Midwife) star in this quaint mystery series. Fun fact: Creator Brian Eastman created the series to entertain his wife, Christabel Avery, a keen gardener.
The Ruth Rendell Mysteries: Next Chapters (aka Ruth Rendell Mysteries) – 1994 to 2000 – This collection includes a variety of suspenseful tales adapted from the novels of author Ruth Rendell.
Sally Lockhart Mysteries – 2006 to 2007 – Two of the four Sally Lockhart novels were adapted into these two television movies starring Billie Piper (Doctor Who).
Scott & Bailey – 2011 to 2016 – Two very different female police detectives enjoy a close friendship and productive partnership as they work on homicide cases in Manchester, England. Outside the office, however, they aren't always as successful.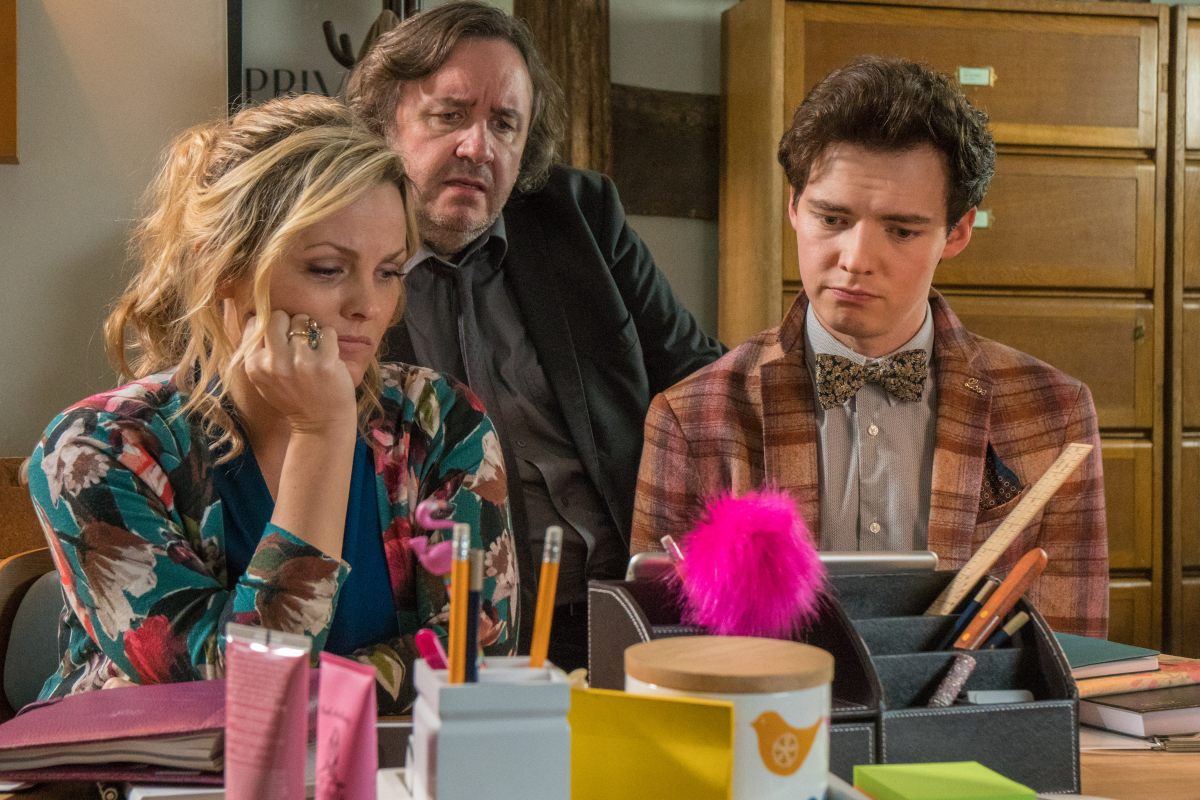 Shakespeare & Hathaway – 2018 to present – In beautiful Stratford-Upon-Avon, an unlikely pair of private investigators solves crimes together.
Sherlock Holmes – 1984 to 1994 – Jeremy Brett and David Burke star in this set of Sherlock Holmes adventures.
Sherwood – 2022 – Inspired by real-life murders in Nottinghamshire back in 2004, this series dives into the world of miners, covert police, and union activists. The series is a who's who of British acting talent, with a cast that includes David Morrissey (Men Behaving Badly), Lesley Manville (Mum), Robert Glenister (Hustle), Kevin Doyle (Downton Abbey), Philip Jackson (Agatha Christie's Poirot), and Joanne Froggatt (Downton Abbey).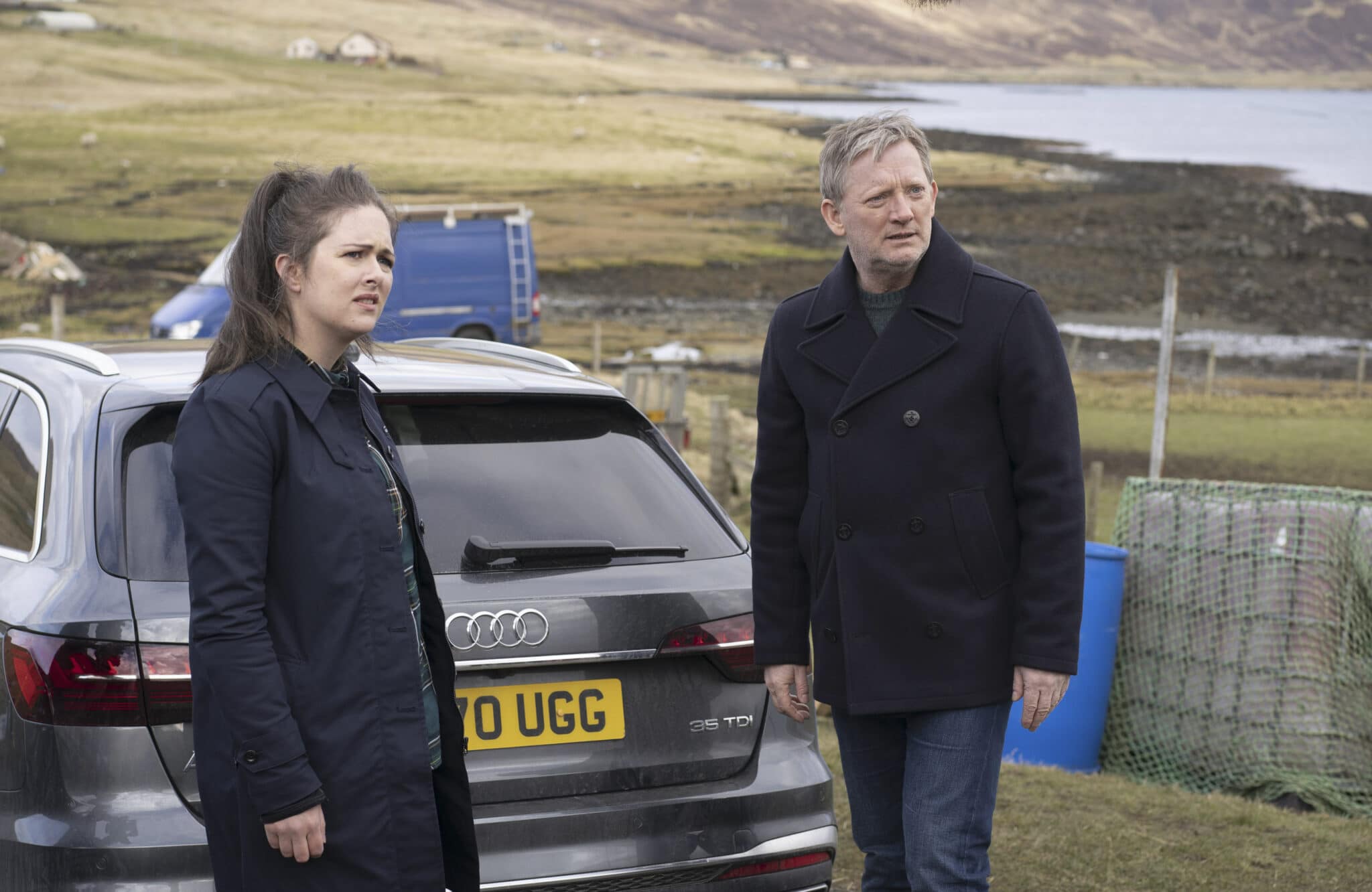 Shetland – 2013 to present – In the remote island community of Shetland, DI Jimmy Perez and his team investigate threats to the peace of their village. This series is based on the Shetland novels by Ann Cleeves.
Silent Witness – 1996 to present – A team of pathologists investigates crimes based on evidence gleaned from autopsies.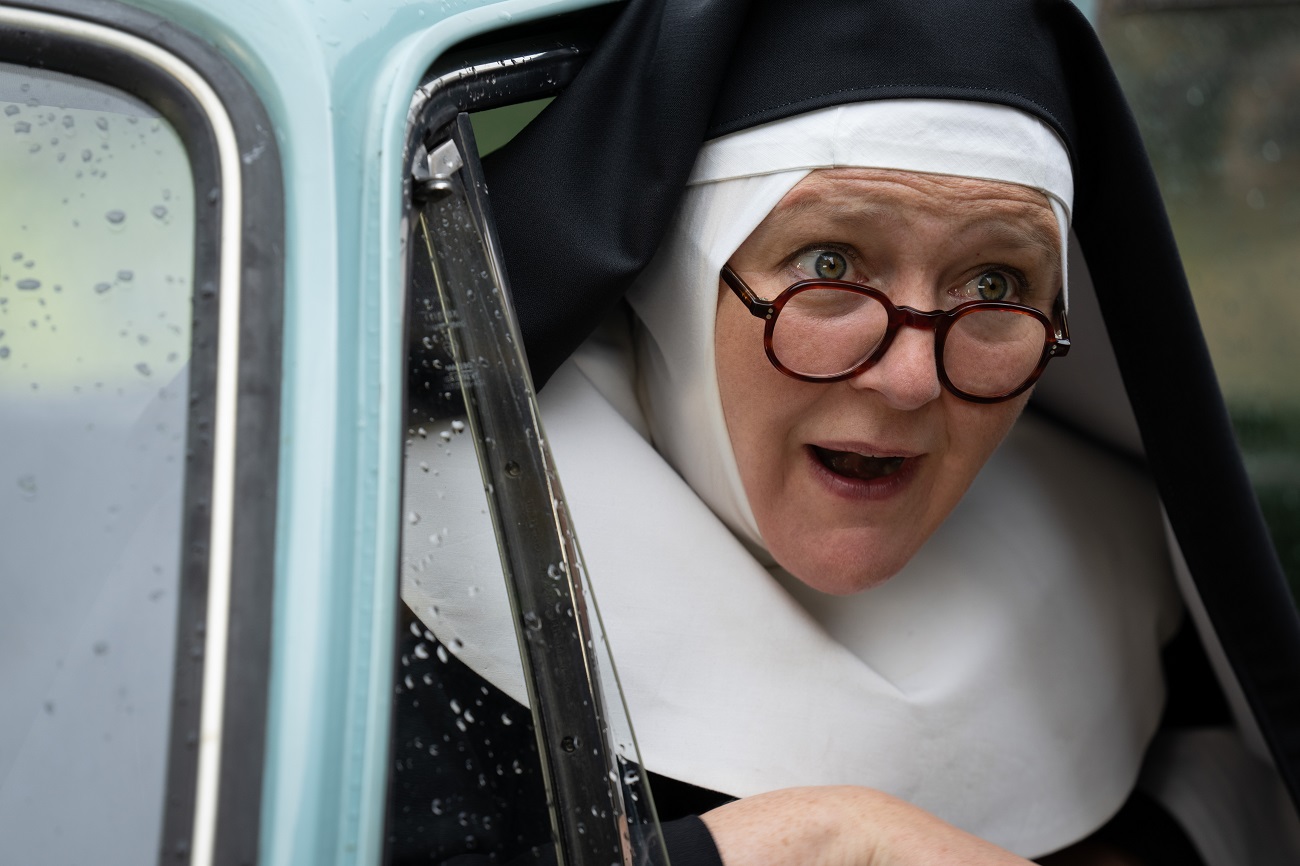 Sister Boniface Mysteries – 2022 – This brand new mystery from the creators of Father Brown follows a Vespa-driving, crime-solving, Cotswold-dwelling nun. Lorna Watson reprises her role as Sister Boniface, having appeared once before in an early episode of Father Brown. Boniface is a forensics maverick in 1960s England, helping the police solve crimes with knowledge that surpasses what the police are currently using in their own labs.
Stonemouth – 2015 – A man returns to his small Scottish hometown in hopes of finding out the truth about his friend's murder.
Suspect – 2022 – James Nesbitt (Bloodlands) plays detective Danny Naylor, a man whose life changes after a routine trip to the morgue for an ID check. Instead of another anonymous corpse, the body turns out to be that of his estranged daughter Christina (Imogen King). Initial findings point to suicide, leading Naylor on a journey to find out what was going on in her life and how it could have ended so tragically.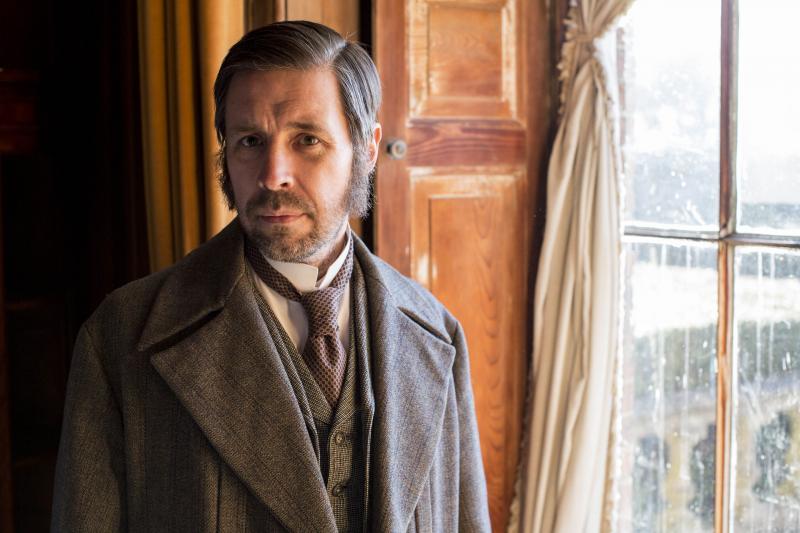 The Suspicions of Mr. Whicher: Beyond the Pale – 2014 – Whicher is hired to investigate threats made to the son of an important government employee, leading him to some of the most dangerous parts of Victorian London. Paddy Considine (Informer) stars.
The Suspicions of Mr. Whicher: The Murder at Road Hill House – 2011 – Based on Kate Summerscale's best-selling novel, this series sees DI Whicher pursuing the murderer of a three-year-old boy. Paddy Considine (Informer) stars.
The Suspicions of Mr. Whicher: The Murder in Angel Lane – 2013 – Whicher investigates the death of a young girl, pitting him against some of London's wealthiest and most powerful individuals. Paddy Considine (Informer) stars.
The Suspicions of Mr. Whicher: The Ties That Bind – 2014 – This entry sees Whicher taking on what appears to be a simple infidelity case, but it soon turns much darker. Paddy Considine (Informer) stars.
The Sweeney – 1974 to 1978 – John Thaw (Inspector Morse) and Dennis Waterman (New Tricks) star in this classic series about two morally-dubious detectives in the Flying Squad of London's Metropolitan Police.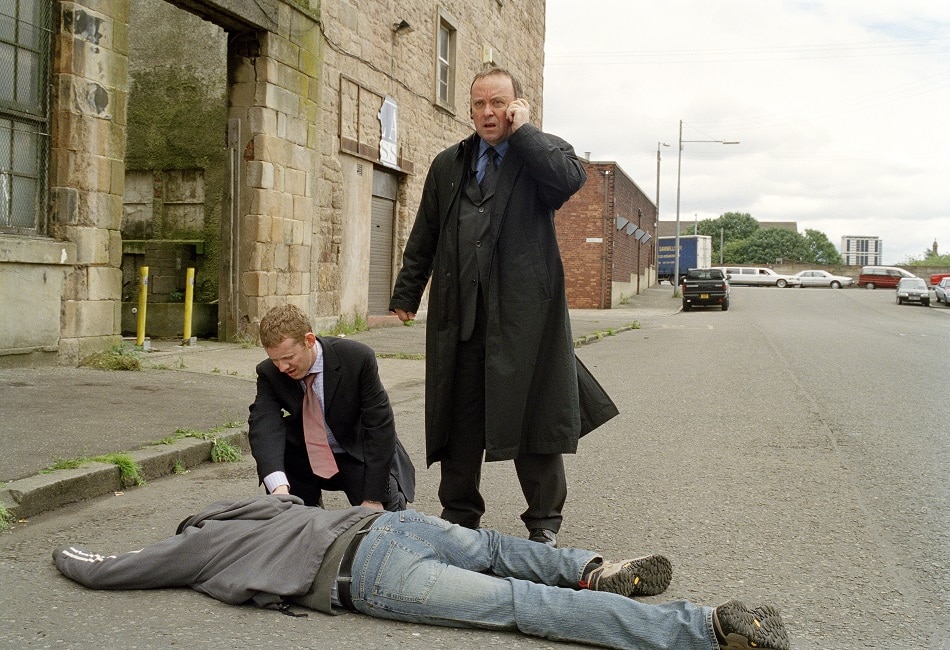 Taggart – 1983 to 2010 – This long-running crime series revolves around a group of detectives in Scotland. Initially set in the Maryhill CID of Strathclyde Police, many later storylines were set and shot in other parts of Greater Glasgow and other areas of Scotland.
Thorne: Scaredy Cat – 2010 – Thorne is working with a new team to tackle a tough double murder case, but it's not long before he's hunting down two different serial killers.
Thorne: Sleepyhead – 2010 – DI Thorne (David Morrissey, Men Behaving Badly) is in a race against time to find a serial killer who enjoys making unusual attacks on young women.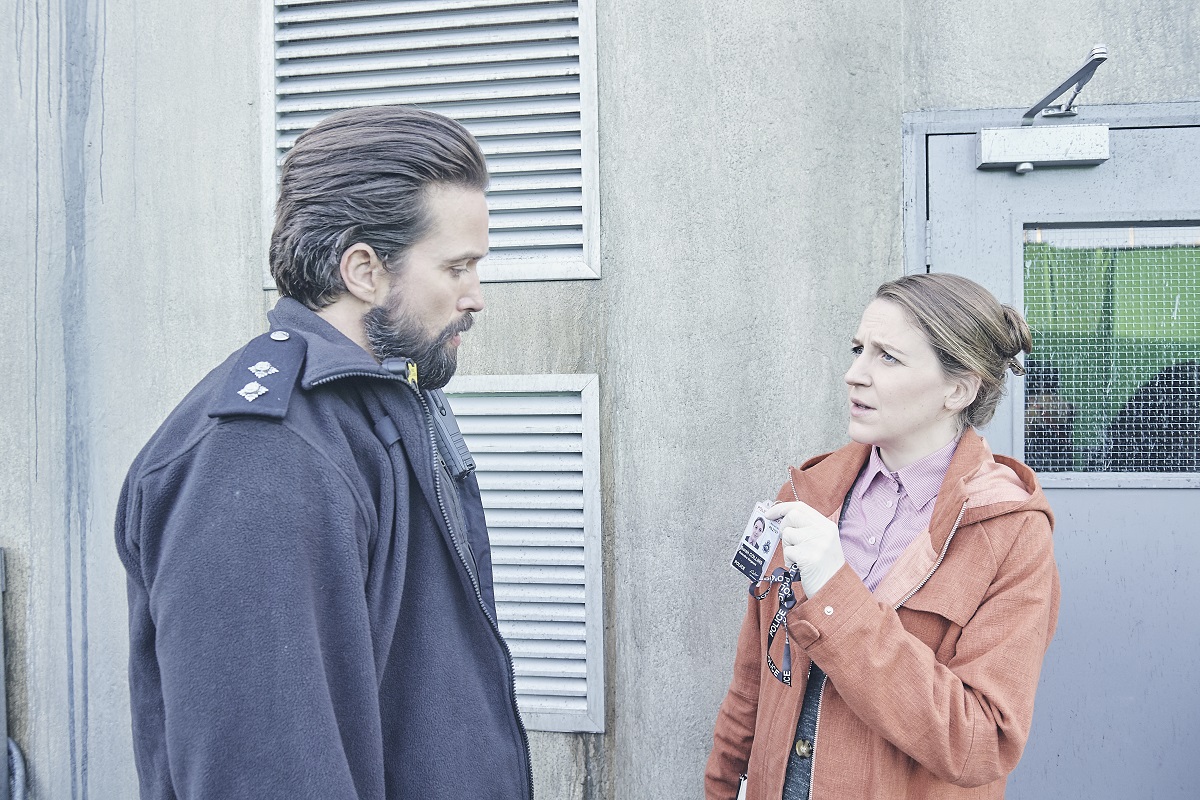 The Tower – 2021 – In The Tower, DS Sarah Collins (Gemma Whelan, Gentleman Jack) investigates the deaths of a beat cop and a teenager who fell from a London tower block in unusual circumstances. Left alive on the roof is Lizzie Adams, a young officer who's found holding a small child who'd been kidnapped. Allowed to go home before making her statement, Lizzie disappears. Collins will not only have to figure out what happened, but also find Lizzie before anything bad happens. The series is based on author Kate London's Metropolitan books.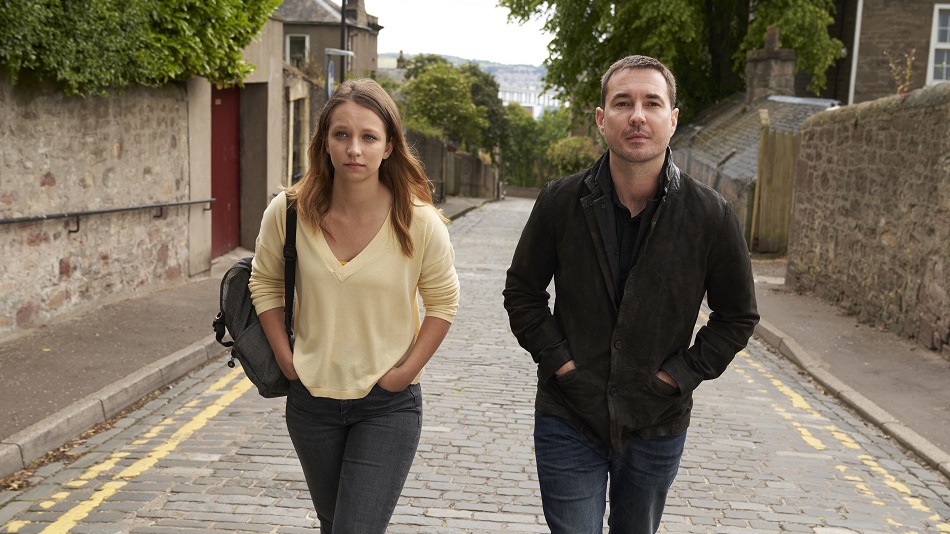 Traces – 2019 to present – New chemistry graduate Emma Hodges begins work at The Scottish Institute of Forensic Science and Anatomy, but when she joins an online course to build professional skills, she notices the case is eerily familiar. It's the case of how her mother's body was found eighteen years earlier.
Unforgiven – 2009 – Peter Davison (The Last Detective) and Suranne Jones (Scott & Bailey) star in this series about a woman released from prison after serving 15 years for the murder of two police officers. Having spent half her life in jail, Ruth must build a new life for herself in spite of the damage she's done.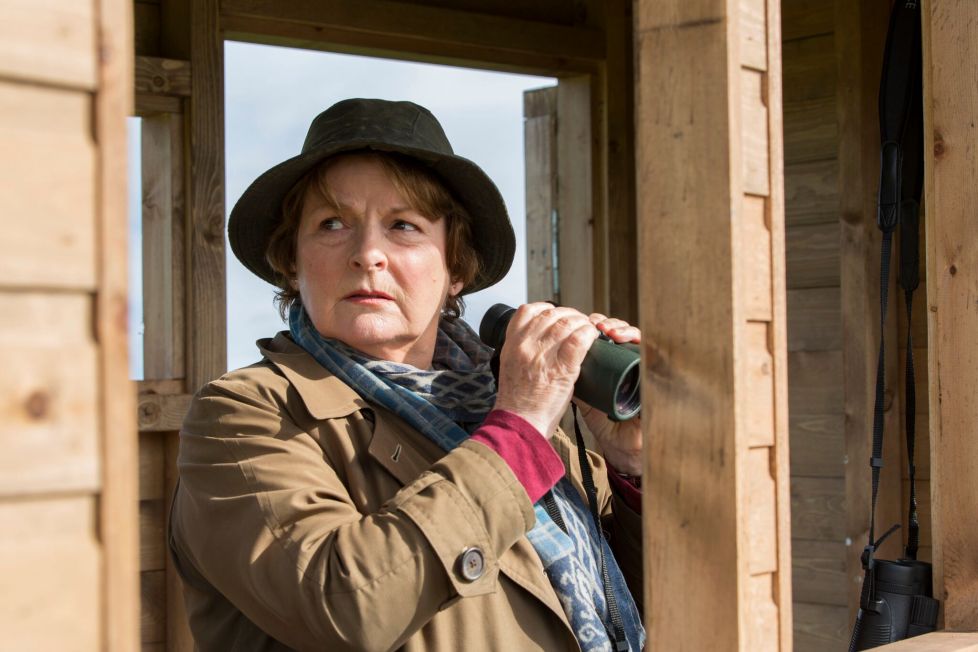 Vera – 2011 to present – DCI Vera Stanhope investigates murders in the Northumberland countryside. Brenda Blethyn (Chance in a Million) stars in this long-running crime drama based on Ann Cleeves' Vera novels.
Vera Postmortem – 2018 – This BritBox exclusive includes interviews with Brenda Blethyn (Vera herself) and author Ann Cleeves. They discuss what it's like making the series, along with some of their favourite moments.
The Vice – 1999 to 2003 – Set in the vice unit of the Metropolitan Police, this hard-hitting series takes a look at London's gritty underworld of prostitution, pornography, and murder. Moving seamlessly between the swankiest Park Lane hotels to the back streets of King's Cross, it's interesting not just for the crimes, but for the unique portrayal of social and class contrasts.
Waking the Dead – 2000 to 2011 – Using new forensic technology, DS Boyd and his team open unsolved cases.
Wallander – 2008 to 2016 – This English-language, Sweden-based mystery series is an adaptation of Henning Mankell's novels about Kurt Wallander, a highly empathetic detective.
What Remains – 2013 – When a young couple moves into an apartment, they find a dead body and it kicks off an investigation into a young woman's disappearance two years prior.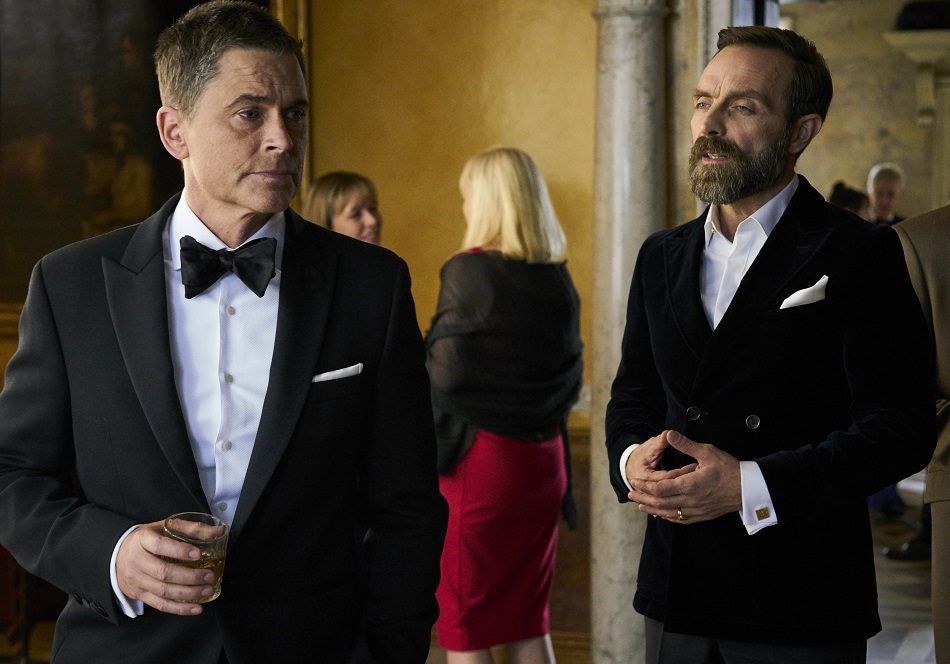 Wild Bill – 2019 – Rob Lowe stars as Chief Constable Bill Hixon in this comedy-drama about a widowed American police chief who moves to Lincolnshire with his teenage daughter after he's sacked for assaulting a boy who shared inappropriate images of his daughter online. Rachael Stirling (The Bletchley Circle, Detectorists) stars as Lady Mary Harborough, a local judge who becomes well-acquainted with Hixon.
Without Motive – 2000 to 2001 – A detective attempts to solve a series of murders that seemingly lack motive.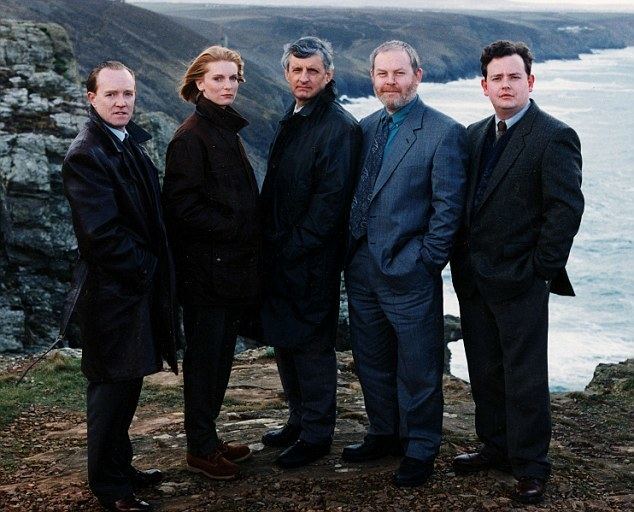 Wycliffe – 1993 to 1998 – Based on W.J. Burley's novels, this Cornwall-based series features DS Charles Wycliffe, a man who investigates murders with a unique level of determination and accuracy.
Zen – 2011 – A handsome detective works to bring integrity and justice to Roman streets.
Need More British Mystery Suggestions Beyond BritBox?
Don't worry, we can help…
Save it to Pinterest!