Val McDermid's Karen Pirie Scottish Detective Series to Begin Filming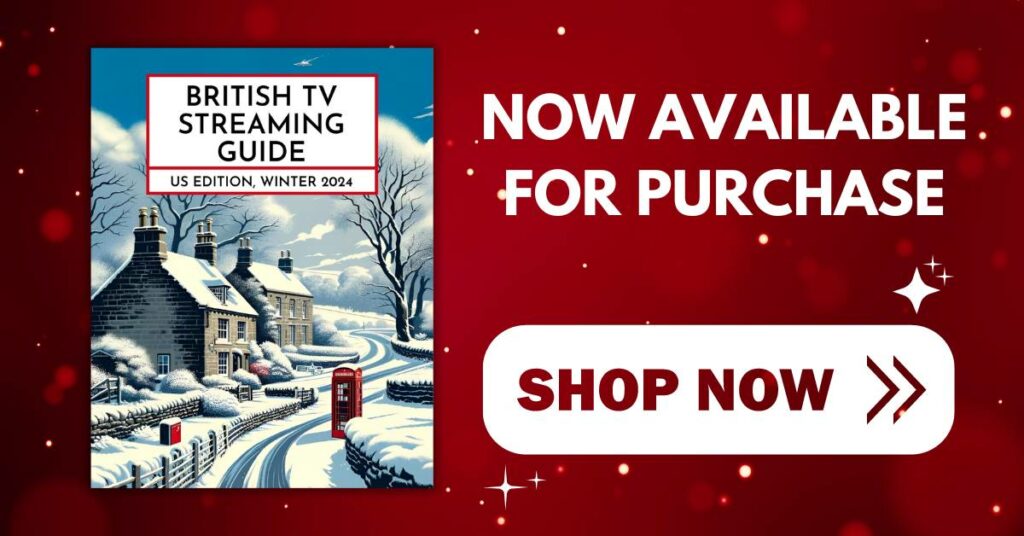 The British TV Streaming Guide: US Edition, Winter 2024 is now available. Get yours HERE.
In some cases, we earn commissions from affiliate links in our posts.
Last Updated on August 21, 2021 by Stefanie Hutson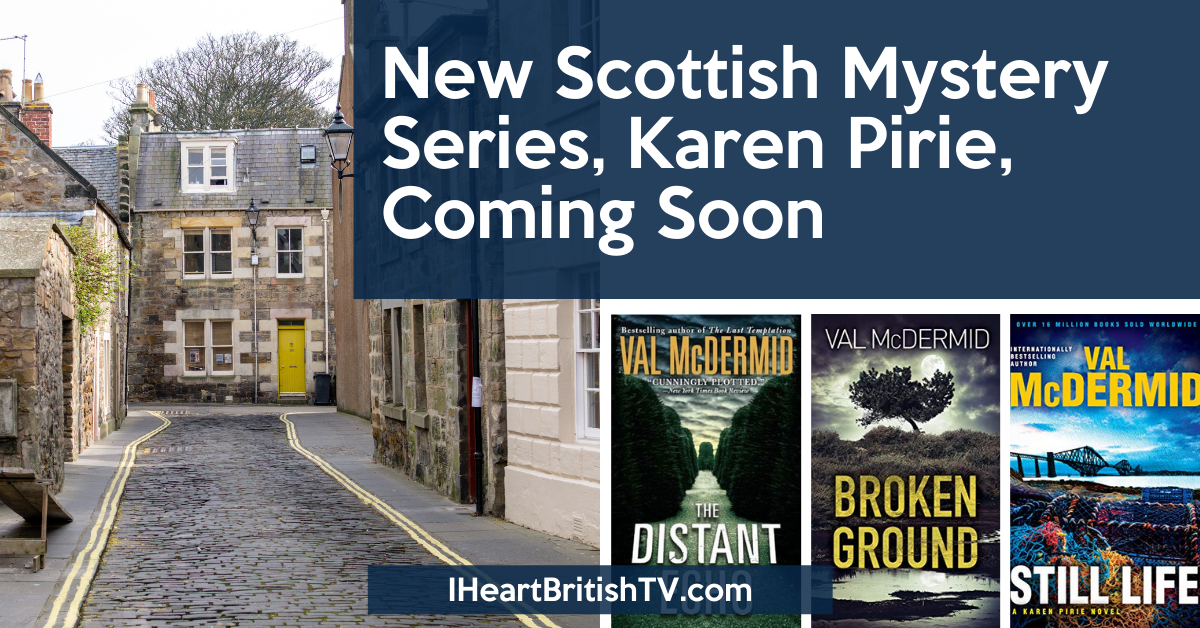 Scottish crime writer Val McDermid is about to see another one of her detectives come to life on screen in the very near future. In the past, her works have been adapted into Place of Execution and Wire in the Blood (with Robson Green), but this is the first to be adapted within the last 10 years.
If you're a fan of tartan noir, you'll definitely want to check this one out.
What is the Karen Pirie Series About?
The Karen Pirie series is based on the cold case murder mysteries of "tartan noir" author Val McDermid, and they're primarily set in the lovely Scottish university town of St. Andrews (where Will and Kate met). Karen is an exceedingly normal, unglamorous young woman with a quick mouth and clever mind.
After a promotion to Police Scotland's Historic Cases Unit, she's assigned to reopen the investigation of a young woman's murder 25 years prior. It's become the subject of a true crime podcast, and while suspicion originally fell on the three male students who found the body, they were never charged.
As she carries out her investigation, she'll uncover an investigation full of problems. Those discoveries will put her in conflict with the same officers who originally worked the case.
What Do We Know About the Karen Pirie TV Series (So Far)?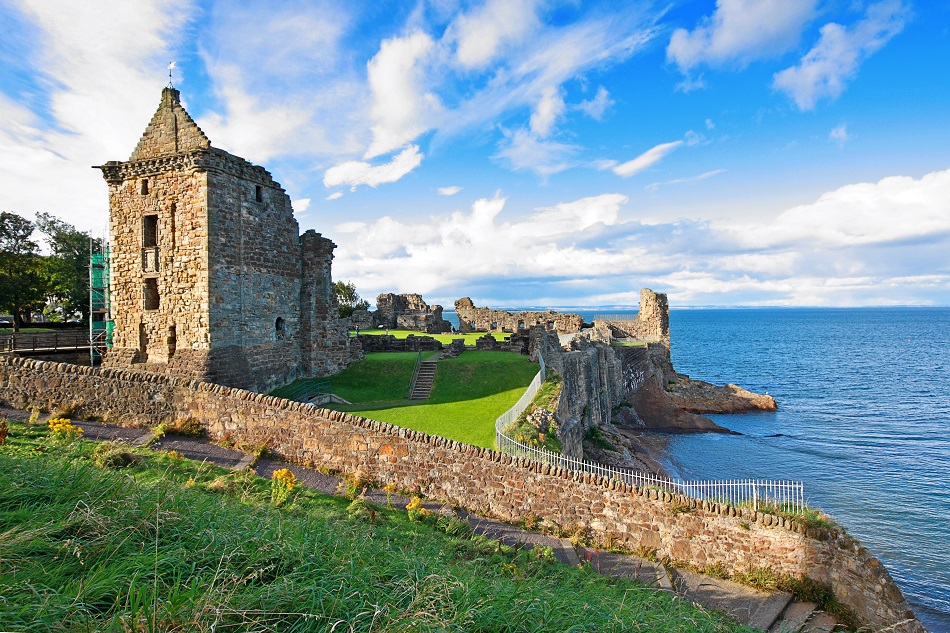 First off, we know the series is primarily based in St. Andrews, Scotland – though in the books, some cases do take Inspector Pirie to other areas.
The television series will be based on the first novel in the series, The Distant Echo. It's been commissioned by ITV's Head of Drama, Polly Hill.
The first series will be comprised of three 120-minute episodes
Karen Pirie will be executive produced by Simon Heath, World Production's CEO.
Emer Kenny (Harlots, Save Me, Eastenders) is a writer and actress who will be writing the adaptation for screen. Many will know her as Bunty from Father Brown. Of the series, she said:
From the moment I read that Karen Pirie orders a Bacardi Breezer as her after-work drink (other brands of alco-pop are available) I knew that she was the detective for me. Val is the queen of crime for good reason and I'm honoured to be bringing her creation to a TV audience, especially for ITV which has been home to some of my favourite detective shows, from Broadchurch to Prime Suspect. Of course, I'm delighted to be working with World Productions again, who really know their way around a crime drama.
Val McDermid said:
It's always exciting to see a project like Karen Pirie leave the page and head for the screen. We've been fortunate to secure a very talented and enthusiastic cast to bring The Distant Echo to life, and shooting in Scotland is definitely added eye-candy! Audiences are in for a treat.
Who Will Star in Karen Pirie?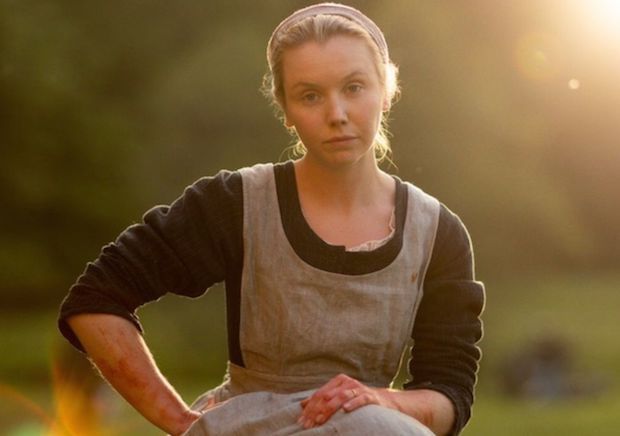 Actress Lauren Lyle (Outlander) will play the title role in the series, and adapting screenwriter Emer Kenny (Harlots) will take the role of Karen's friend River Wilde. Other cast members will include Zach Wyatt (Blithe Spirit) as DS Phil Parhatka and Chris Jenks (Sex Education) as Jason "Mint" Murray.
Of her new role, Lauren Lyle said:
I am completely overjoyed to be bringing the formidable force that is DS Karen Pirie to life through Emer Kenny's slick adaptation. The world Emer has created using the backbone of Val McDermid's much loved books is electrifying and hooked me immediately. I couldn't ask for a more creative, supportive and energetic team to be joining. I'm so thankful to Val, Emer, World Productions and ITV for welcoming me wholeheartedly on board.
When Does Karen Pirie Premiere?
The series filmed in spring 2021, so a premiere date shouldn't be too far off now. The series will air on ITV in the UK, but we've yet to get details about international distribution.
We'll continue to monitor the status of this one and update when more air date information becomes available.
What Books are in the Inspector Karen Pirie Series?

To date, there are six novels in the Inspector Karen Pirie series, with the most recent one published in October 2o2o.
Will You Be Tuning in for Karen Pirie?
Though Wire in the Blood was occasionally a little darker than what I usually prefer, I do love a good Scottish mystery, so I'll definitely be tuning in. Will you give it a go? Share your thoughts in the comments!
Save it to Pinterest!