British TV Shows Set in Oxford, England
In some cases, we earn commissions from affiliate links in our posts.
Last Updated on January 22, 2022 by Stefanie Hutson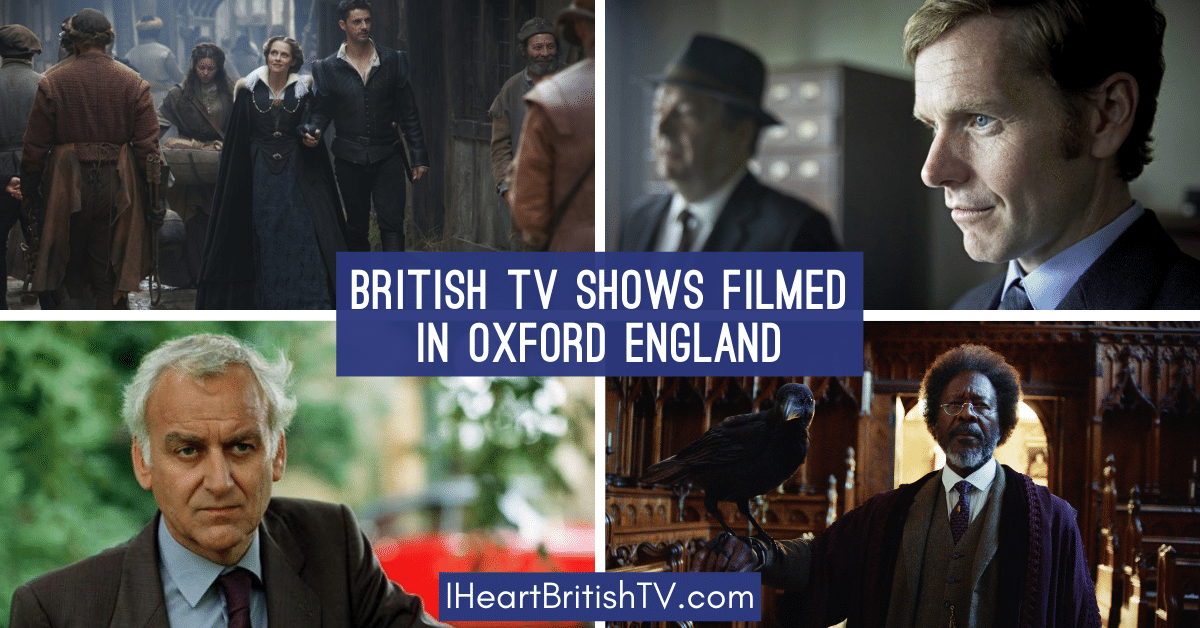 Oxford is a lovely old university city that lends a heavy dose of atmosphere to any production set within its boundaries. Most British TV fans will know that Inspector Morse (and Endeavour and Lewis) are set in Oxford – but what if you want more? In this post, we'll take a look at British TV shows filmed and set in Oxford, England.
Please note that we're only covering TV shows in this one – and unfortunately, there aren't nearly as many shows set in Oxford as we'd like to see. We'll do movies in a separate post because there are quite a lot of them.
In the meantime, if you enjoy reading, you may also want to check out this list of 27 British Mystery Novels Set in Oxford.
British TV Shows Set in Oxford, England
The Inspector Morse Universe
There's probably no other show (or set of shows) that see the city of Oxford so deeply embedded in every episode. Creator Colin Dexter took up the post of senior assistant secretary at the University of Oxford Delegacy of Local Examinations after his retirement from teaching in 1966, and he remained in the city he immortalised until his death in 2017.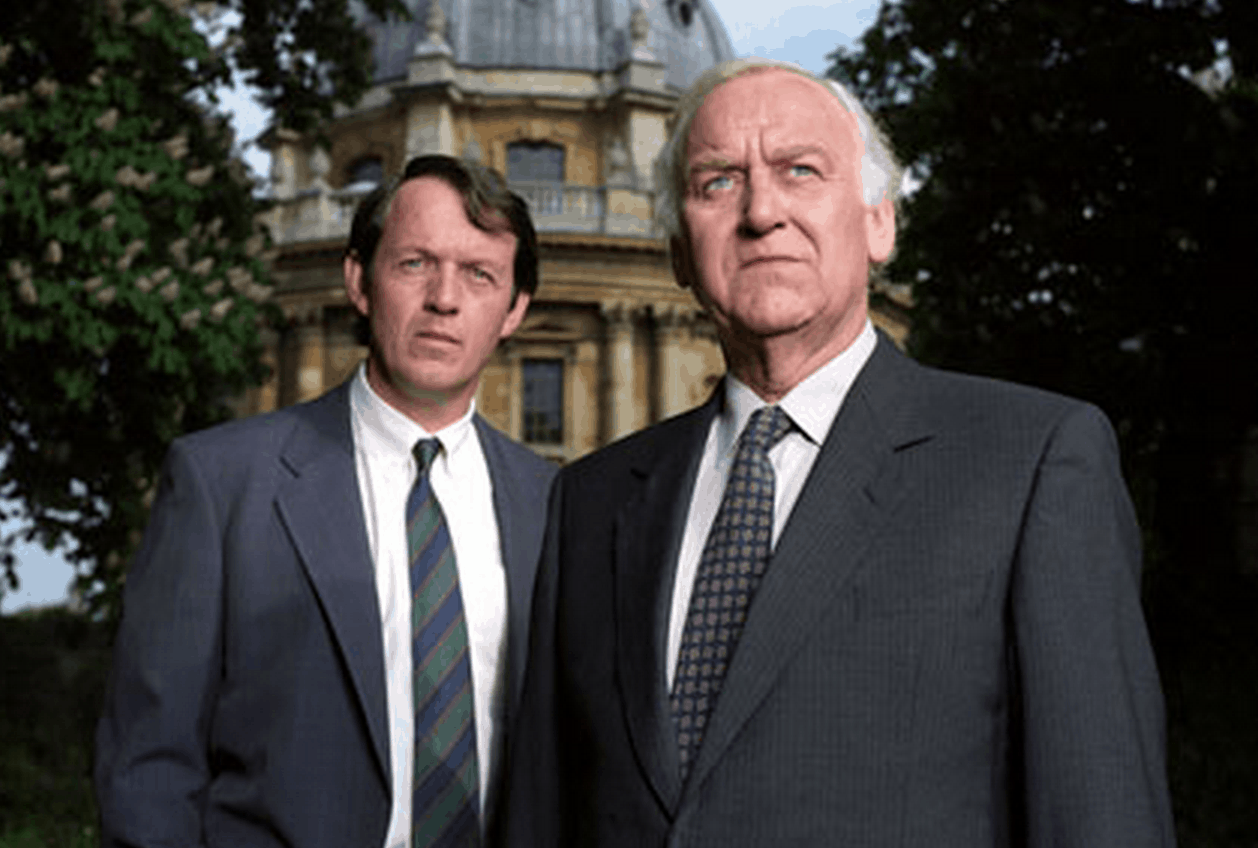 Inspector Morse
This is the original entry into the "Inspector Morse world", and it aired for 33 feature-length episodes between 1987 and 2000. Though modern eyes may find it a bit dated (both in terms of production quality and attitudes), the mysteries are solid, and you can't fully appreciate the set of shows without watching the originals.
In 2018, Inspector Morse was named the greatest British crime drama of all time (by Radio Times' readers).
The series follows DCI Endeavour Morse and his assistant, DS Lewis as they solve a variety of murders around Oxford. For his time, Morse was a very different sort of detective. Unlike the classic detectives, Morse was very human. He was a romantic, he drank too much, and he was occasionally wrong. He struggled with the "political" side of police work, never advancing quite as far as one might have expected, given his education and intelligence.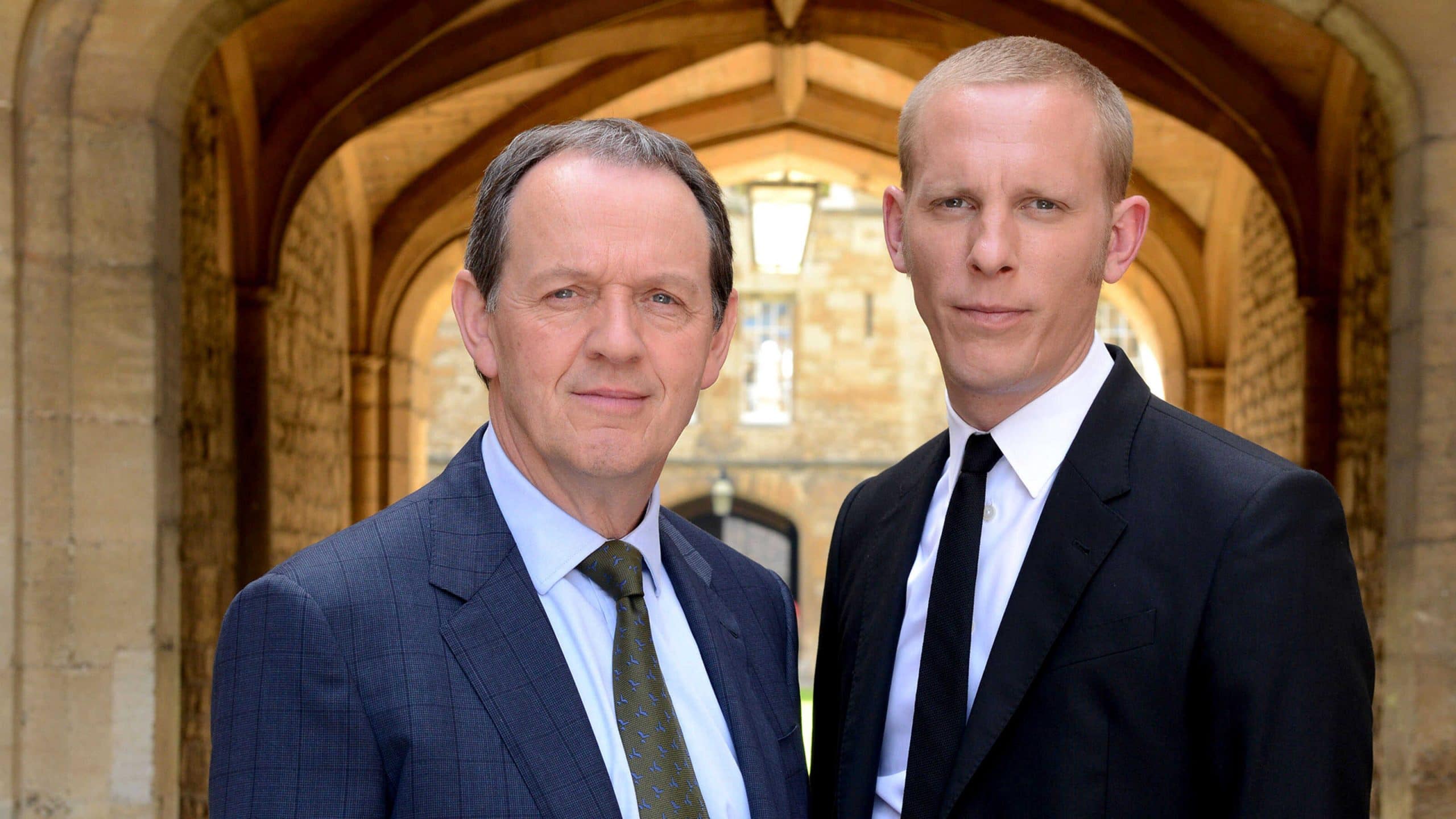 Lewis (aka Inspector Lewis)
Lewis (or Inspector Lewis, as it's known in the US) sees Kevin Whately reprising his role as Morse's former assistant Robert Lewis. The pilot first aired in 2006, followed by a proper season in 2007. Laurence Fox plays his assistant, DS James Hathaway.
The format for Lewis is similar to Inspector Morse, except that instead of a cynical single man, the show is led by a widowed single father of two. Between the two shows, Whately would spend roughly 30 years living in the Morse universe.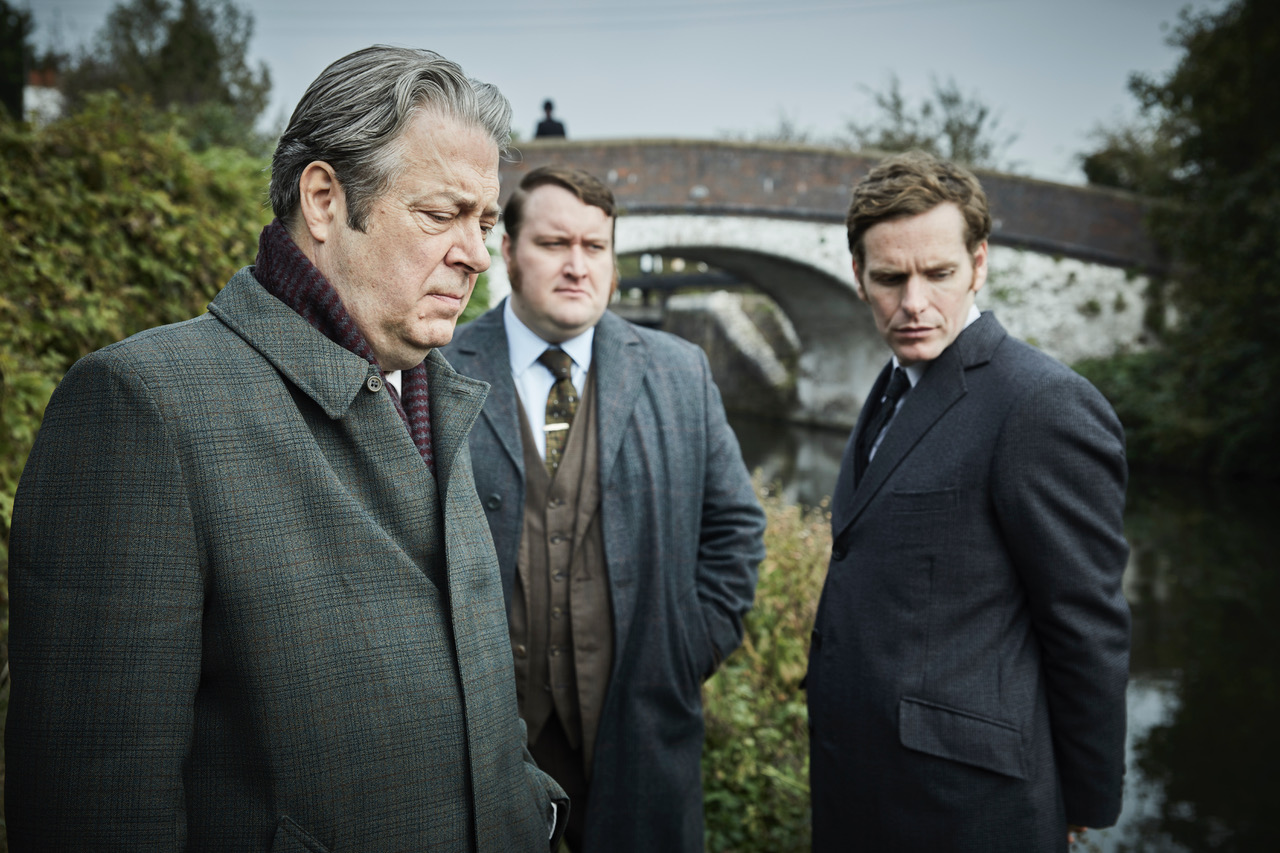 Endeavour
Though it's the third Morse-based series to be produced, Endeavour is a prequel, set in the mid-sixties to early seventies when Morse was a young detective. It's the most beautifully-made of the three, and it's filled with little secrets and nods to the earlier series.
Shaun Evans stars as Morse in this adaptation, while Roger Allam plays his mentor, DI Fred Thursday. Attentive viewers will notice quite a few Inspector Morse characters sprinkled throughout Endeavour.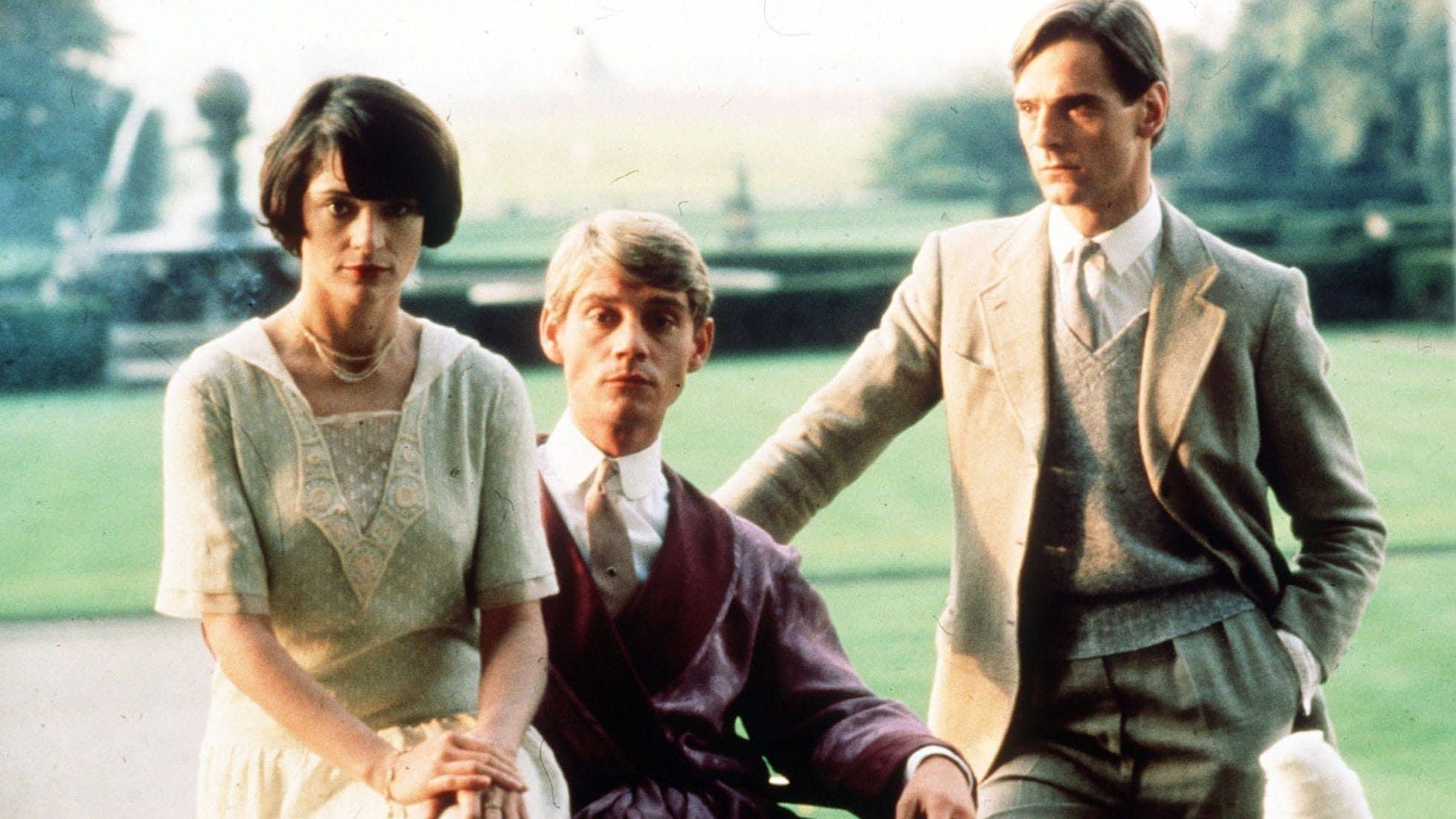 Brideshead Revisited (1981)
This 1981 miniseries starred Jeremy Irons and Anthony Andrews, and it routinely appears on lists of the best TV shows/TV dramas of all time. The Telegraph even listed it as the all-time best television adaptation of a novel.
Brideshead Revisited is based on Evelyn Waugh's 1945 novel of the same name, and it tells the story of Charles Ryder (Irons) and his good friend Lord Sebastian Flyte (Andrews). The adaptation is extremely faithful to the source material – not to mention lengthy. It aired in eleven parts.
For those who enjoy the story, it's worth noting that there's a 2008 feature film adaptation (which isn't terribly meaty), and HBO will be making a new adaptation in 2021. BritBox also added a newly remastered version within the last year.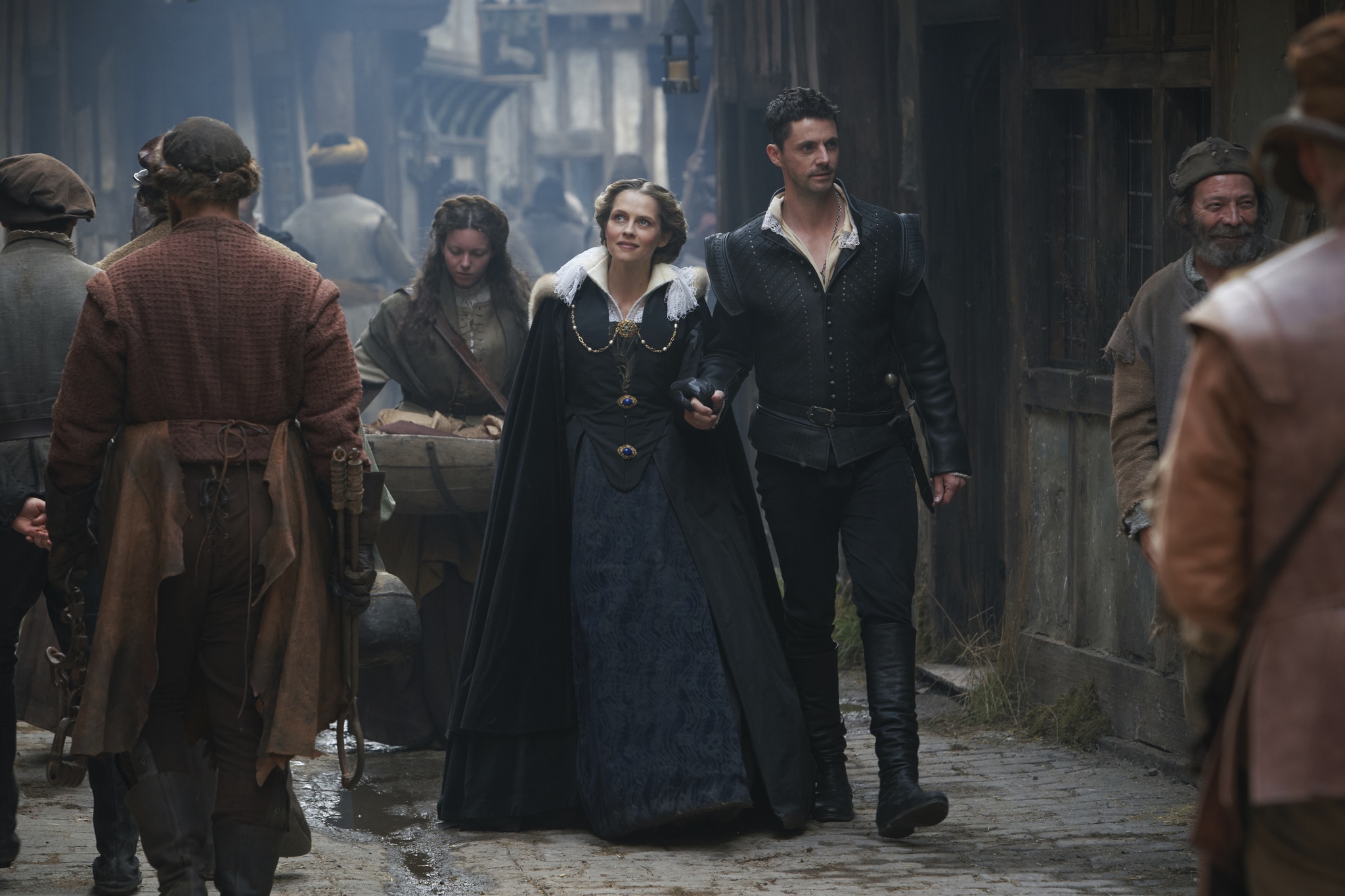 A Discovery of Witches
A Discovery of Witches begins when American historian Diana Bishop accidentally calls up an ancient manuscript in Oxford's Bodleian Library. Though she's a witch, she fights her natural talents – until she gives in and allows herself to be pulled into the supernatural world of witches and vampires and ancient grudges. Later episodes venture to other locations, but there's plenty of scenery to be enjoyed.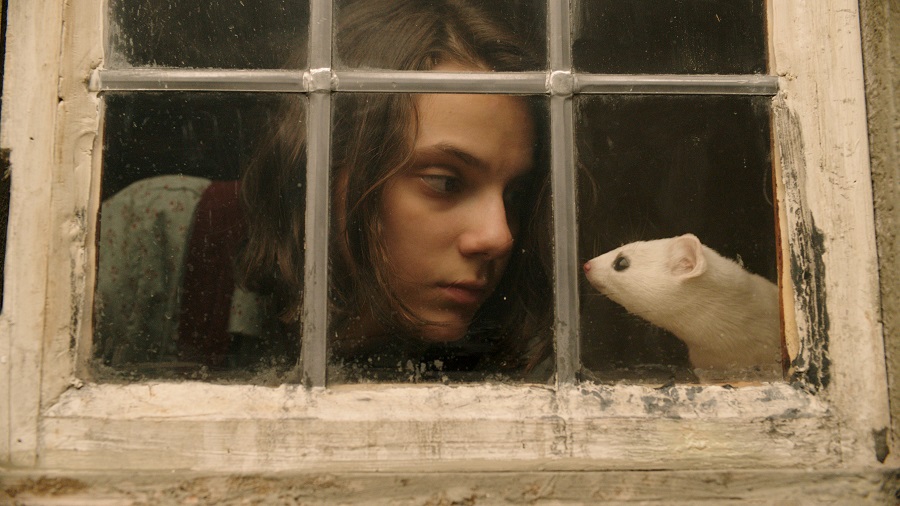 His Dark Materials
Based on Philip Pullman's epic trilogy, this big-budget fantasy series begins in Oxford, where a young orphan named Lyra (Dafne Keen) is pulled into a parallel world where the human soul exists outside the body in the form of a talking animal. Though it's not set entirely in Oxford, the city and campus feature heavily.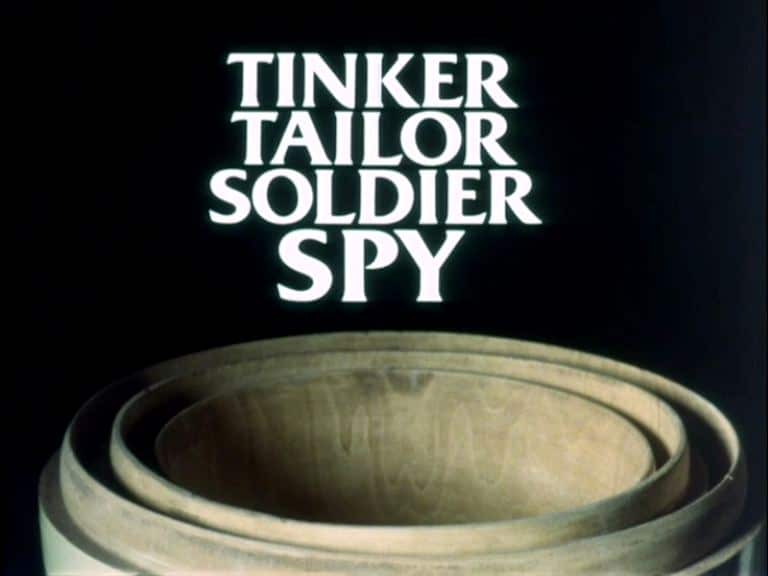 Tinker Tailor Soldier Spy (1979)
While much of this seven-part spy drama was set in London, some scenes were set in and around Oxford University. Sir Alec Guinness stars as George Smiley, a British intelligence worker forced into early retirement after a failed mission in Czechoslovakia.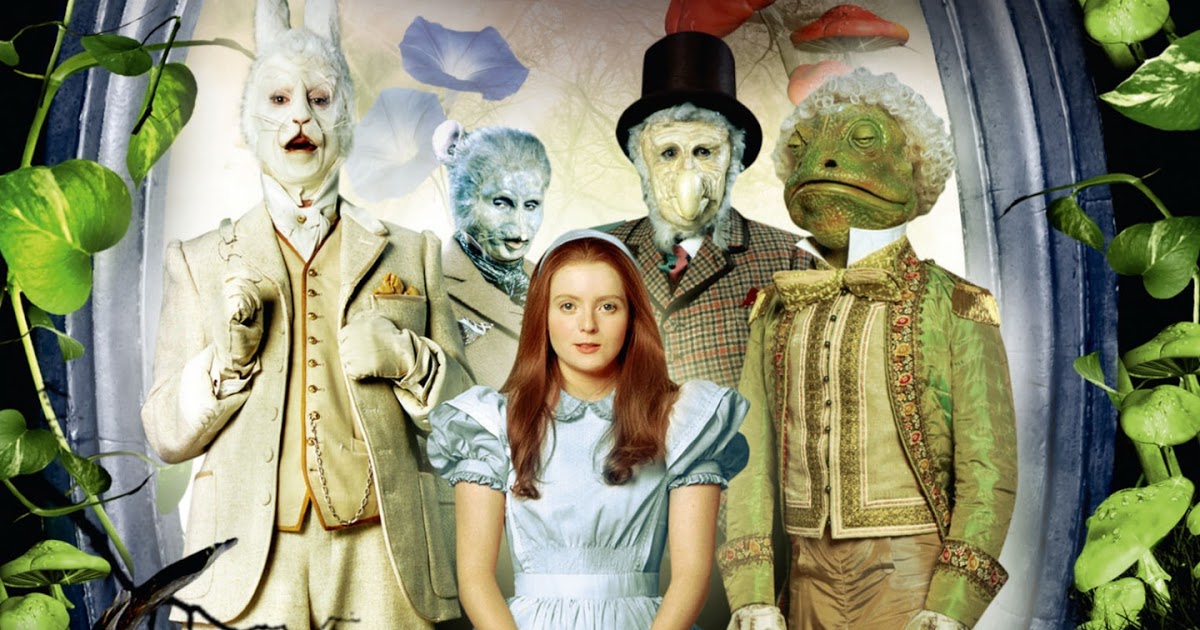 Alice in Wonderland (1986)
This 1986 adaptation of the Lewis Carroll classic is an extremely faithful adaptation of the original work, though it suffers a bit from the lower budgets and lack of technology available at the time. You won't really recognise a lot of Oxford in this one, but it WAS filmed there (which seems appropriate, given Carroll's long associate with the university).
All in the Game (1993)
This early 90s series is exceedingly hard to track down, and it stars Monarch of the Glen latecomer Lloyd Owen as an English footballer who gets transferred to a Spanish team and finds the adjustment difficult. Many will also recognise Warren Clarke (Dalziel & Pascoe) as Kenny Dawes, along with footballer Gary Lineker as himself.
While Spain is the primary location, parts were filmed in Oxford.
British Documentary & Lifestyle Programming Set in Oxford, England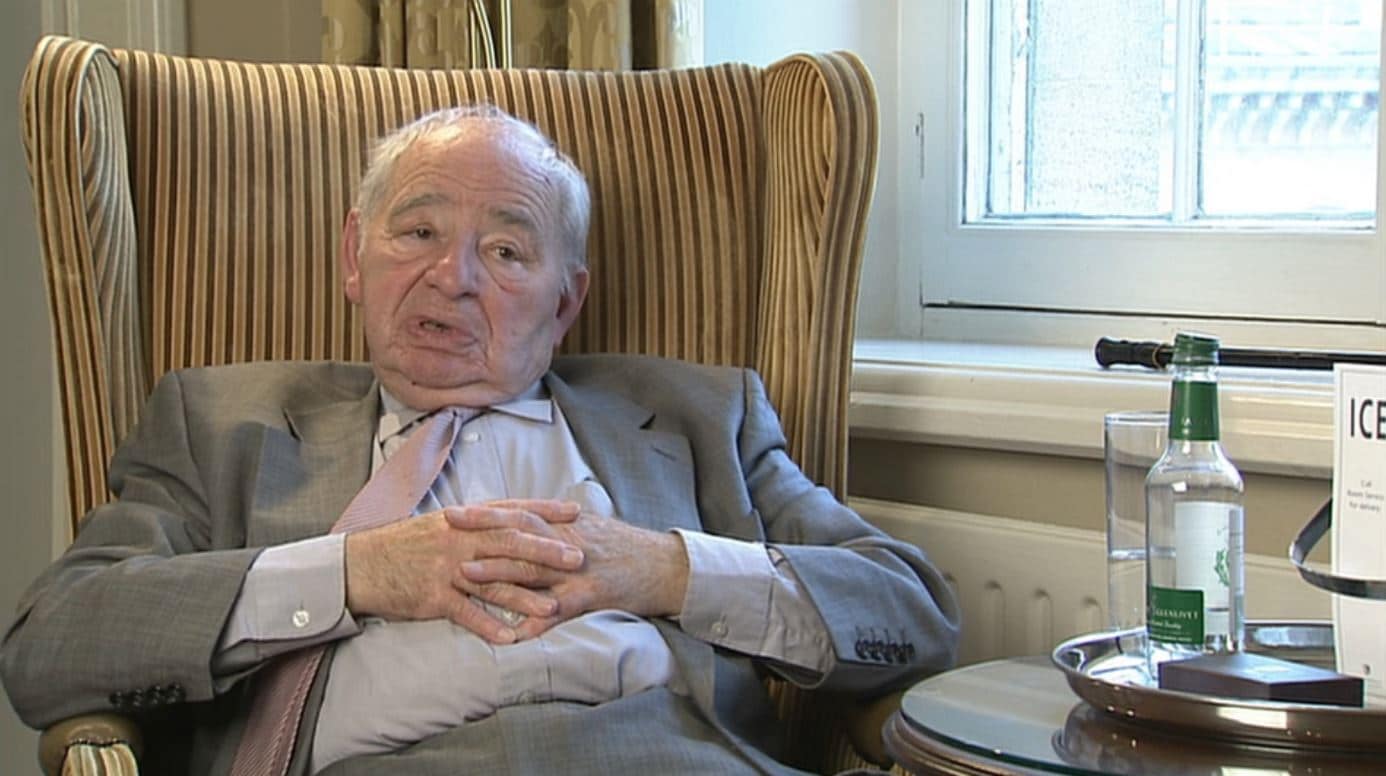 Inspector Morse's Oxford
This hour and a half documentary was filmed in 2012 to commemorate the 25th anniversary of the Inspector Morse television series, and it's a must-watch for any die-hard Morse fans. Unfortunately, it's not available on any subscription streaming services so you'll have to purchase it outright if you want to see it. Still, it's cheaper than a trip to Oxford and a Morse walking tour – and in early 2021, it's not like that's an option, anyway.
The documentary talks about the creation of the Morse series, and it visits numerous filming locations in and around Oxford. It also includes interviews with actor Kevin Whately, composer Barrington Pheloung, and creator Colin Dexter. Sadly, John Thaw passed away in 2002, a full decade before it was made.
Footloose in Oxford & York
We've mentioned it before, but the Footloose series offers some of the best European travel videos you'll find anywhere, and the Oxford & York entry is no exception. The entire first hour or so of this video is dedicated to Oxford, and aside from the usual university footage, you also get to see less commonly-included sites like the old prison (now a quirky boutique hotel I booked my parents into a few years back), the Oxford Covered Market, a number of pubs, and even a local shopping centre.
It's not as fun as actually visiting, but it's the closest thing we've seen in a travel video.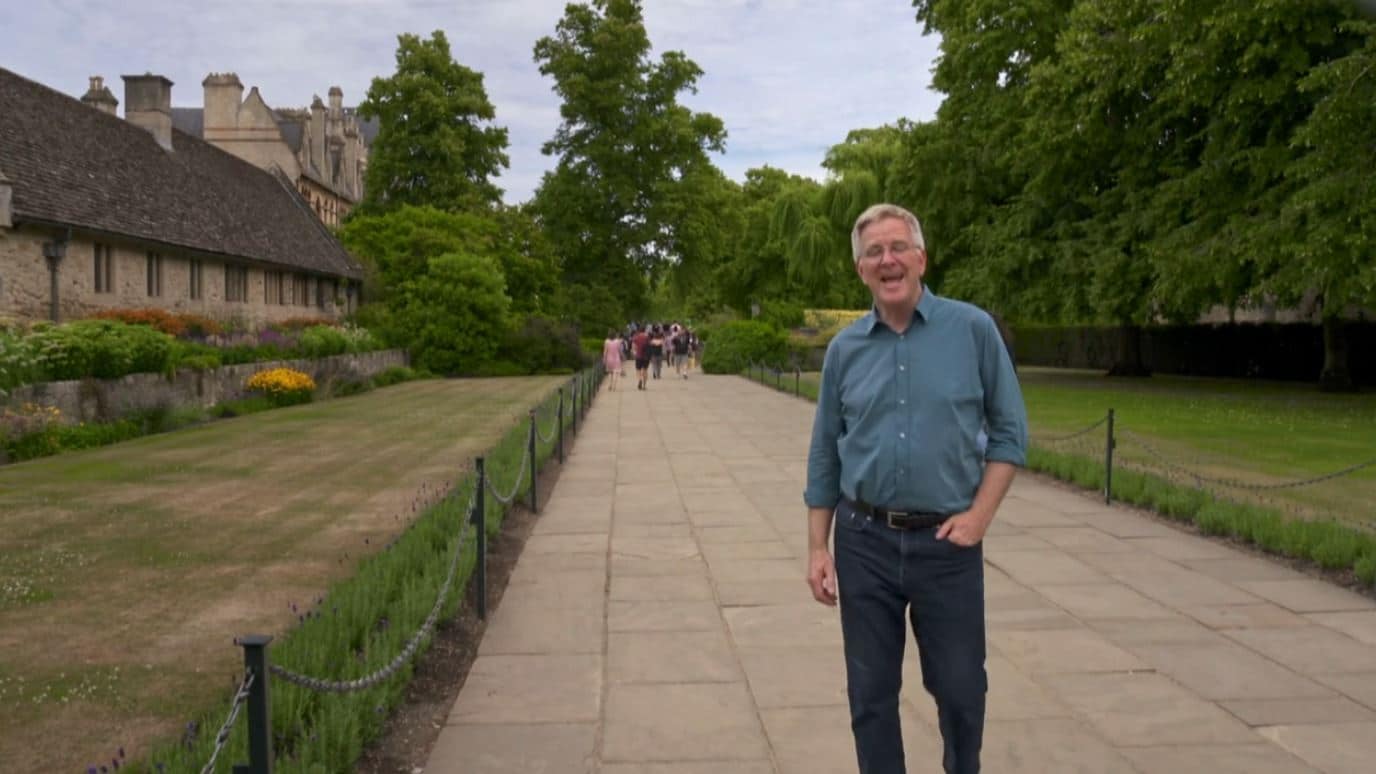 Rick Steves' Europe – In the first episode of season 10, "The Heart of England", Rick Steves visits both Oxford and Cambridge, along with Blenheim Palace and Ironbridge Gorge. At just 25 minutes for the entire episode, it feels very rushed – but it does offer an overview of the area.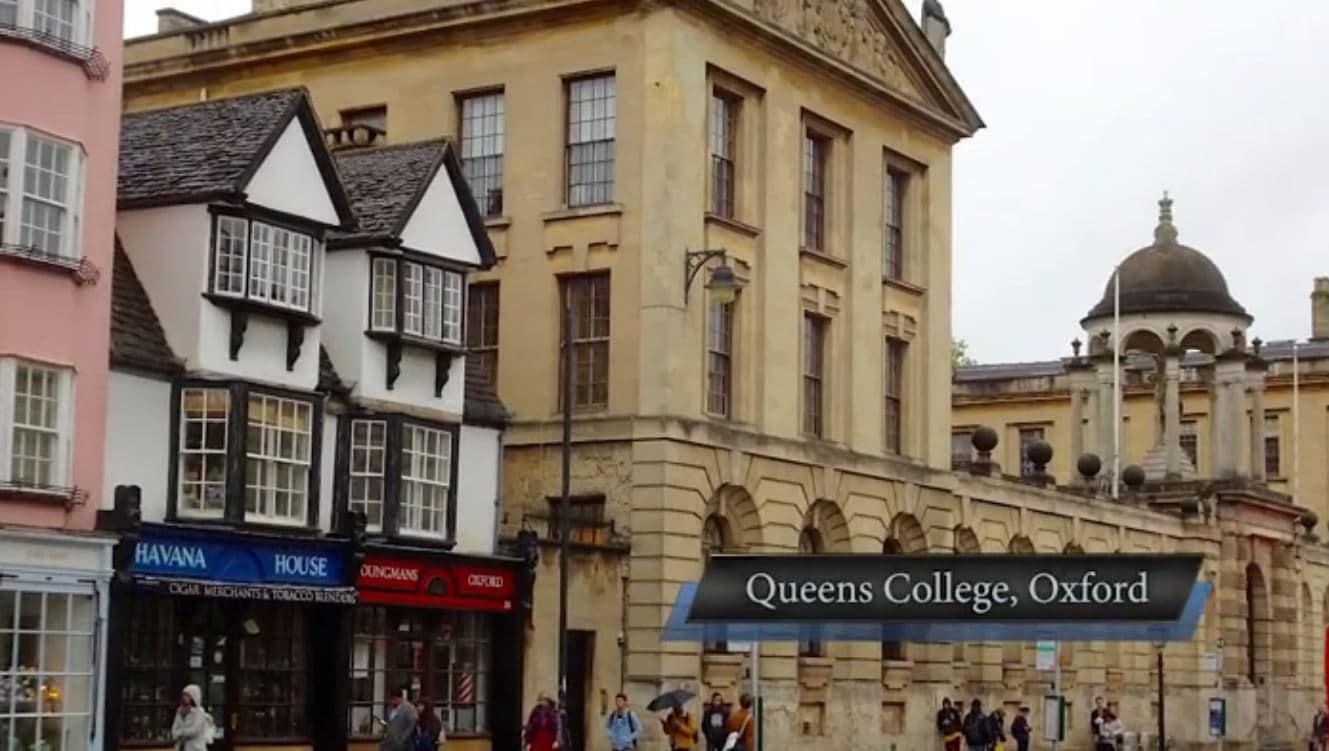 The Great Tours: England, Scotland, and Wales – It's a bit of a stretch to call this one a "show filmed in Oxford", but if you're looking to learn more about Oxford, you'll want to check out episode 24 on Oxford and Cambridge. It's not a lively travel show or documentary like some, but it offers a more academic look at the city, the university, and their shared history (along with much of the same on Cambridge).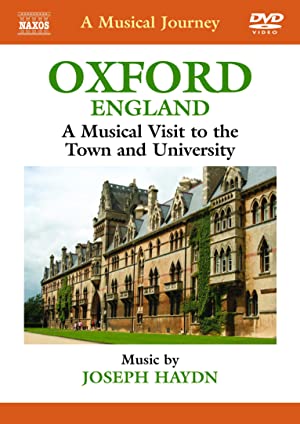 Oxford: Town & University – If it's scenery you're after, this musical video tour of Oxford fits the bill. There's no host or narration, just loads of footage from around the city of Oxford.
What's Your Favourite Series that Uses Oxford as a Filming Location?
What's your favourite British TV show filmed in Oxford? Have we missed any good ones? Share your thoughts in the comments!
Save it to Pinterest!