Father Brown Season 8 Release Date & Where to Watch
In some cases, we earn commissions from affiliate links in our posts.
Last Updated on June 25, 2020 by Stefanie Hutson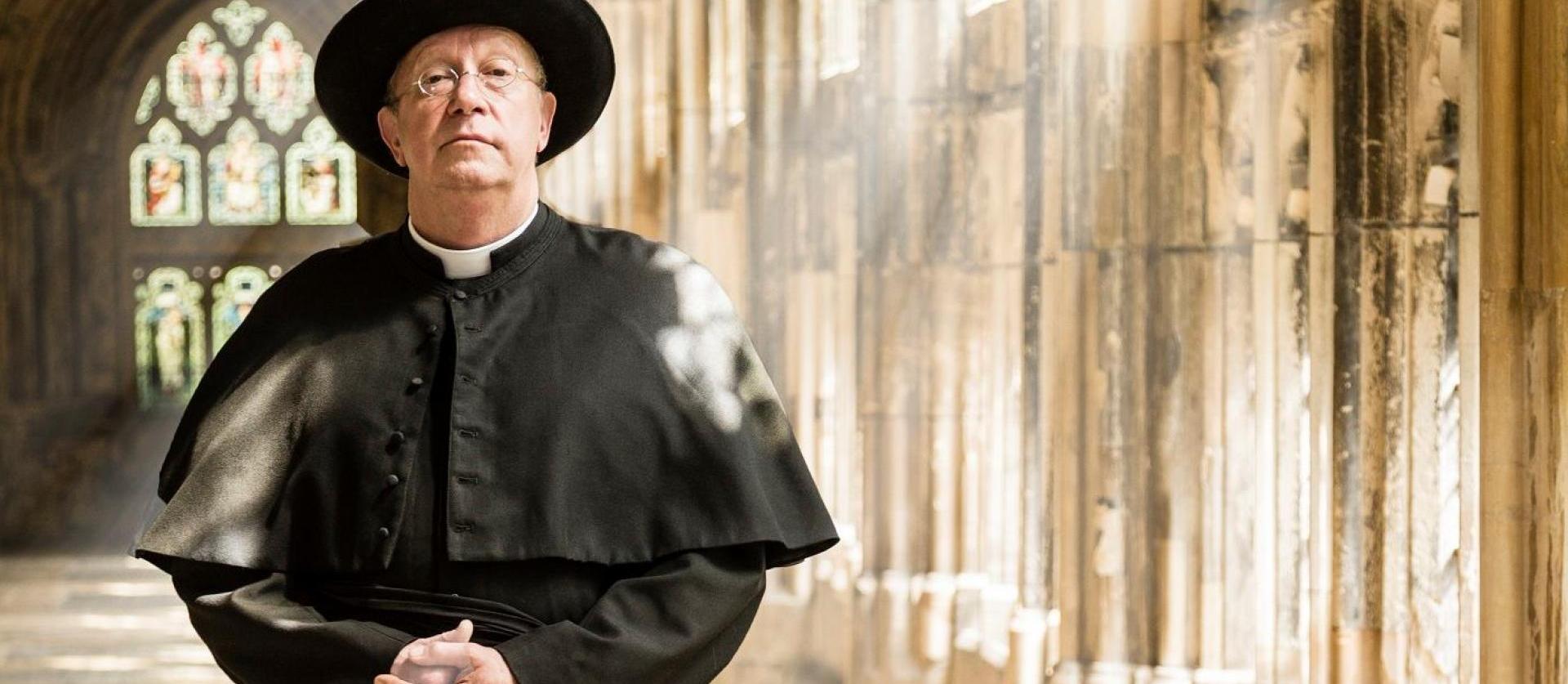 If you've been eagerly awaiting the release of Season 8 of Father Brown, you're in luck. We can finally see the light at the end of the tunnel. BBC Studios has announced a 2020 premiere date for the new season.
When Does Season 8 of Father Brown Air, & Where Can I Watch It?
First thing's first. Let's talk dates. The new series of Father Brown will begin airing on Monday, January 6th on BBC One in the UK.
In the US and Canada, Father Brown Season 8 will premiere on BritBox on July 1. Two episodes will air each week, with a total of 10 45-minute episodes to air over 5 weeks.
If the past is anything to go by, it seems quite likely Season 8 of Father Brown will also air on many PBS stations at some point in the coming year. PBS stations vary considerably by location, though, so I'd advise keeping an eye on your local listings during the spring and summer.
It's also worth noting that due to the show's continued popularity around the world, a ninth series has already been commissioned, and it will be broadcast on BBC One and BBC's iPlayer at an undetermined date in 2021 (no word on how this may have changed since originally announced). The series has been sold in more than 200 territories, and it continues to draw a large audience share in the UK during its afternoon timeslot.
What's Happening in Series 8 of Father Brown?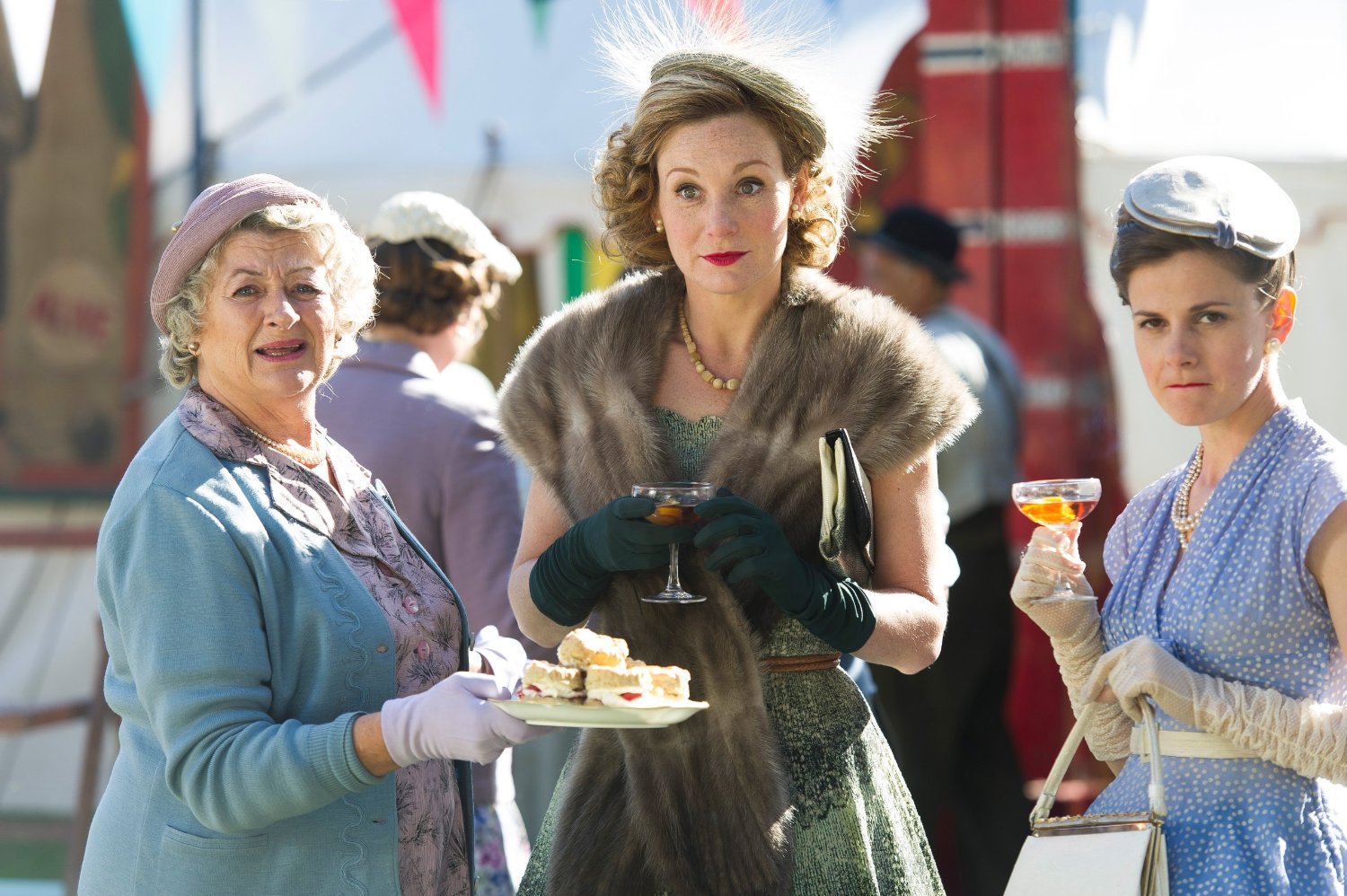 Season 8 of Father Brown brings us 10 new 45-minute episodes. As dedicated fans will know, the series is based on the character made famous by GK Chesterton's short stories, and it takes place in and around the small village of Kembleford in the Cotswolds.
Peter Bullock, a producer for BBC Studios, said of the new series:
This eighth series promises to keep viewers enthralled with ten new whodunits to solve. Set against the backdrop of the stunning Cotswolds countryside these gloriously nostalgic episodes are full of drama, warmth and humour and feature a fantastic roster of familiar faces returning to Kembleford along with a wealth of brilliant guest appearances. For me, Father Brown continues to go from strength to strength.
Season 8 sees Father Brown investigating the murder of an eccentric beekeeper, intervening when Mrs. McCarthy's family reunion is threatened by a questionable fortune teller, and racing to find solutions when Bunty is tried for murder.
Who's in the Father Brown Cast for Season 8?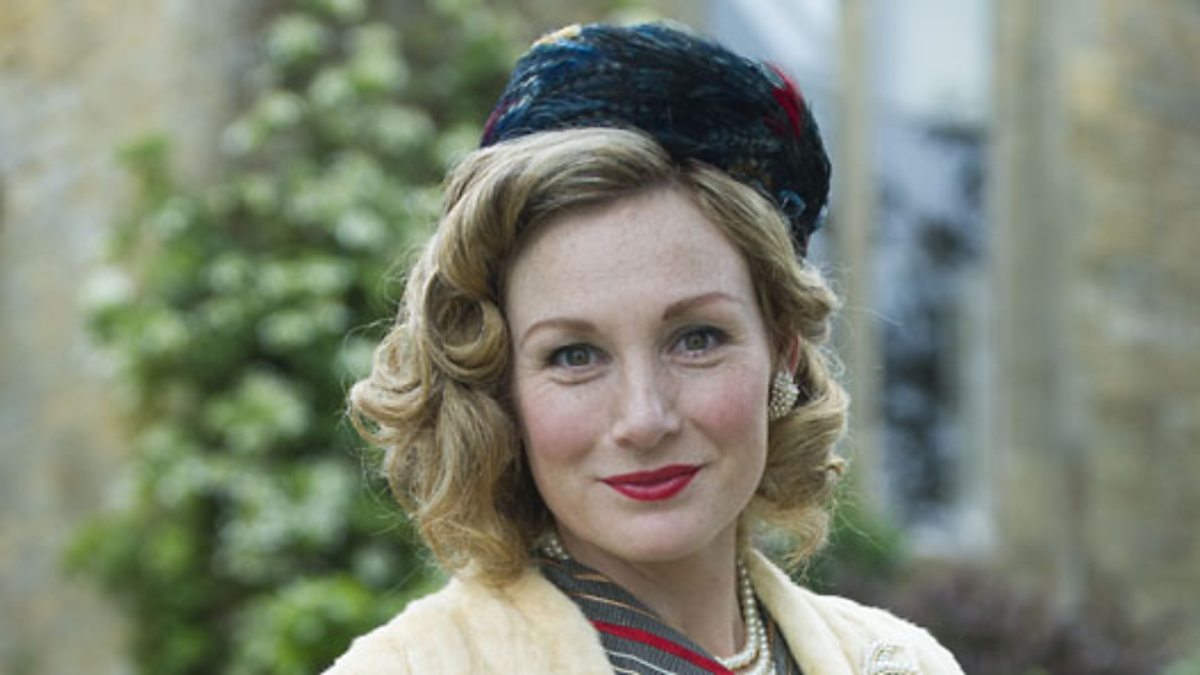 Returning cast members include Mark Williams as Father Brown, along with Sorcha Cusack (White Heat) as Mrs McCarthy and Emer Kenny (EastEnders) as Bunty Windermere, as well as regular characters Inspector Mallory (Jack Deam, DCI Banks) and Sergeant Goodfellow (John Burton, Doctors).
We'll also see returning guest characters Lady Felicia (Nancy Carroll), Sid Carter (Alex Price), Hercule Flambeau (John Light), Blind 'Arry (Alan Williams), Chief Inspector Sullivan (Tom Chambers) and for the first time since 2014, Chief Inspector Valentine (Hugo Speer).
New guest characters will include Niamh Cusack, Nigel Planer, Pippa Haywood, Alison Pargeter, Graeme Hawley, Ian Puleston-Davies, Annabelle Apsion and James Anderson, though little information has been offered about their roles in the new episodes.
Read the Father Brown Stories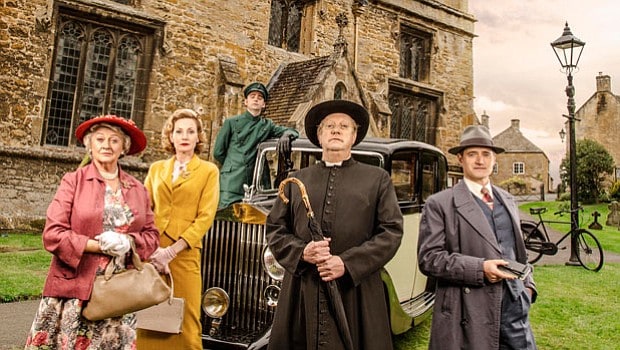 If you've never read the original Father Brown mysteries by GK Chesterson, you're in for a treat. There are 53 short stories in the series, many of them in the public domain (like Sir Arthur Conan Doyle, Chesterson published some works before and after the current cutoff). While most of the books you'll find have only those that are not copyright-protected, you can get a complete version of all 53 short stories HERE.
It's worth noting that the stories were written over a span of many years and set in a variety of locations, while the TV series is quite definitely set in the 1950s in the Cotswolds. Father Brown himself is also a bit different in the stories – a bit less lovable to the reader, but more appreciated by the local police. It's interesting to see the areas in which the television series and the stories diverge.
Will You Be Watching Season 8 of Father Brown When it Airs?
Is this one on your watch list? Or do you give it a pass in favour of grittier whodunits? Share your thoughts in the comments!