10 Things You Might Not Know About Vera
In some cases, we earn commissions from affiliate links in our posts.
Last Updated on September 1, 2021 by Stefanie Hutson
You won't come across many British TV fans who aren't familiar with Vera. The series is based on the Ann Cleeves novels and stars Brenda Blethyn in the title role. Fans all over the world are drawn to Blethyn's portrayal of the character, the scenery, and atmospheric mystery.
While we wait on Vera season 11, we thought it might be fun to take a look at some interesting facts behind the series.
10 Things You May Not Know About Vera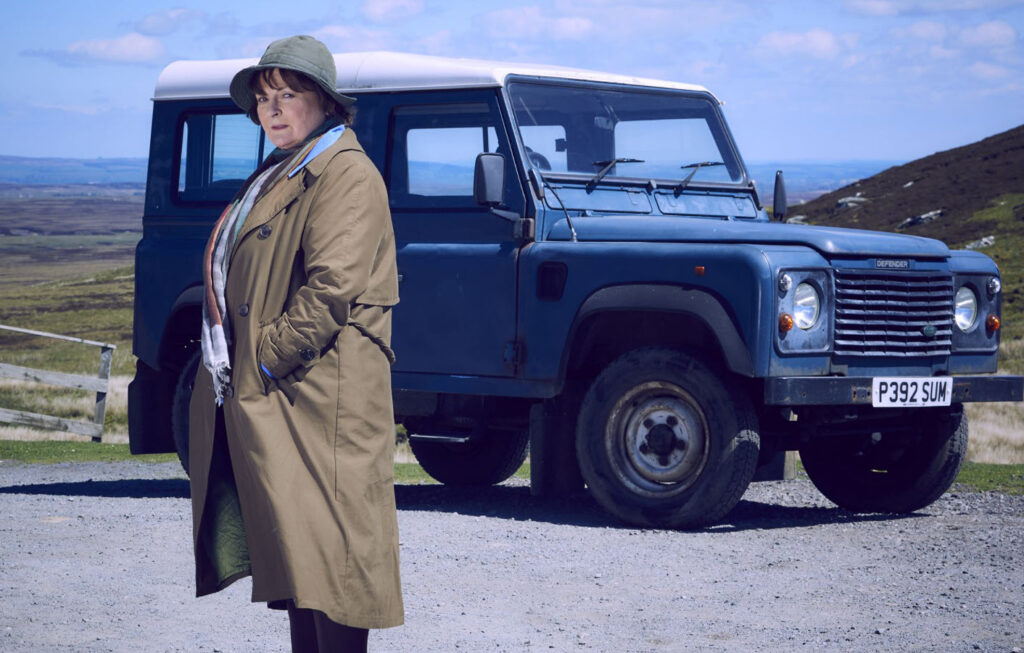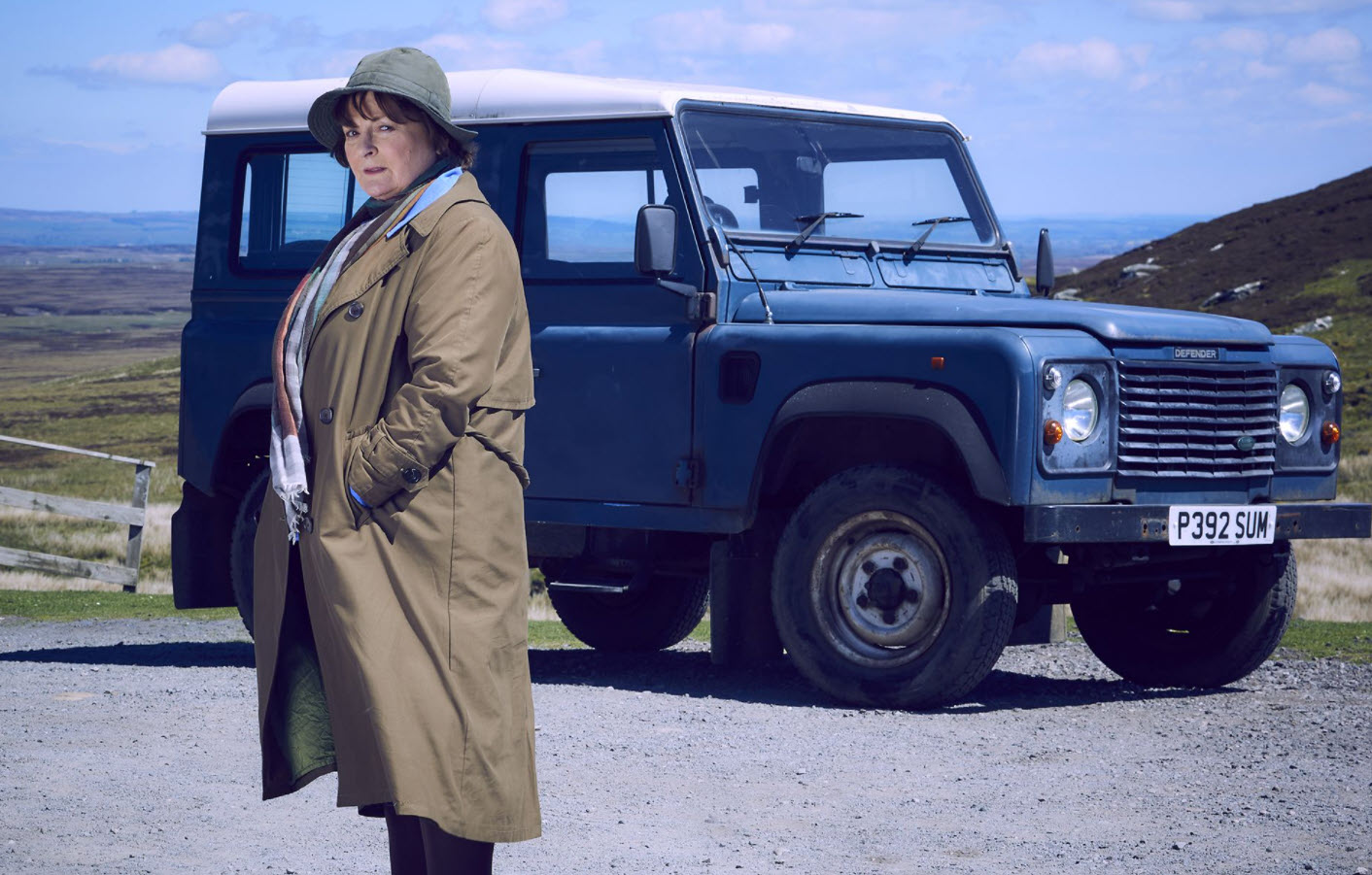 The First Vera Book Almost Didn't Have Vera In It
Ann Cleeve's novel The Crow Trap, written in 1999, never planned on including a detective.
The Crow Trap was conceived to be a single novel about three women conducting an environmental survey in the Northumberland National Park.
That was until Vera jumped onto writer Ann Cleeves' page and completely changed her original plan.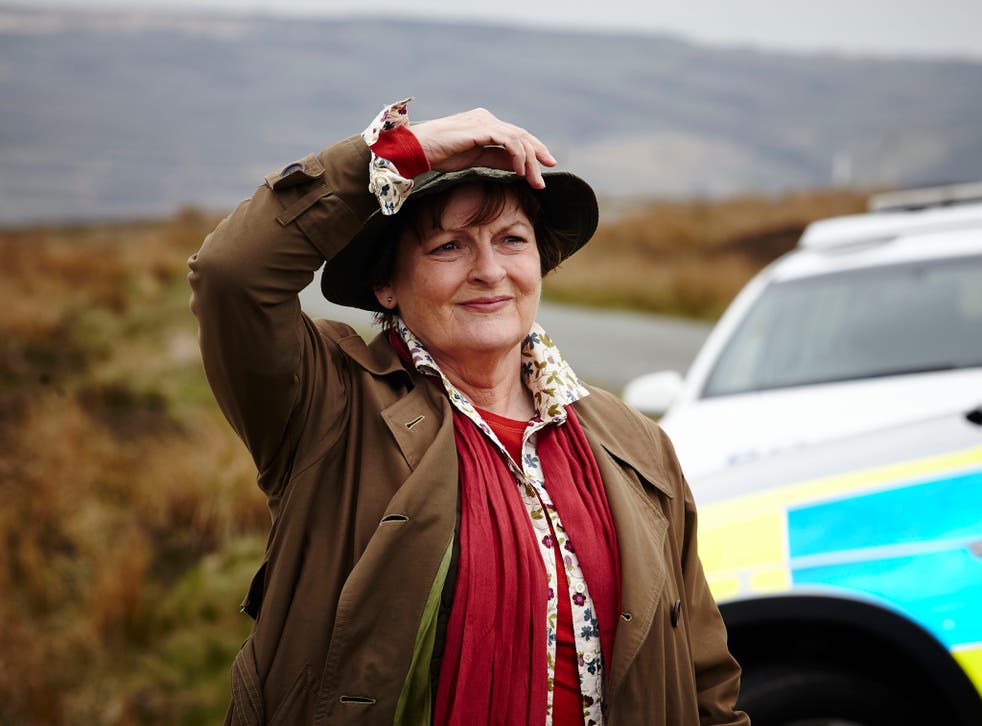 Cleeves said of The Crow Trap and Vera's Origin:
"It was always going to be a crime novel, but in a Minette Walters, psychological suspense way. I'd written the first three parts and couldn't think what i was going to do with the rest of it."

So Cleeves went back to the advice of writer Raymond Chandler (The Big Sleep) who said: "If you are stuck with a book, have a guy burst through a door with a gun."
Adding:
"…but somehow, Vera forced her way in, demanding to be recognized. I loved her from the minute she arrived, looking more like a bag lady than a senior police officer. I loved her independence and the fact that she didn't care at all what she looked like. I knew immediately that I'd want to write about her again.
Vera Was Based on Spinsters Cleeves Saw Growing Up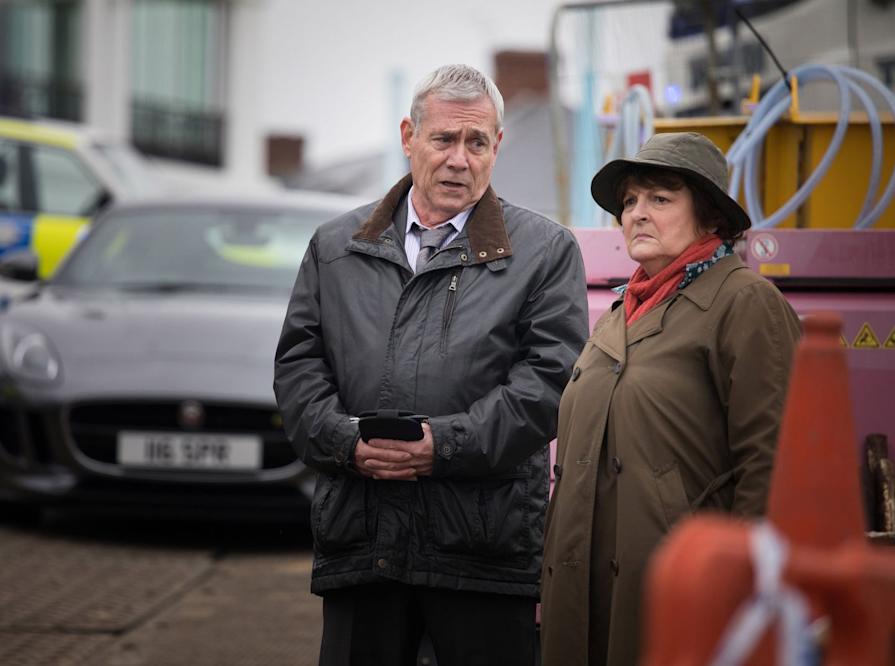 Cleeves described modeling Vera after strong women from her time growing up, saying:
"I was born in the mid-fifties, and growing up in rural England, I met formidable spinsters who might well have been the model for Vera. They were strong women who'd either lost sweethearts during the war or had been allowed to take responsibilities that would never have been allowed to them before the conflict. They worked as hospital matrons or teachers; they were librarians or taught Sunday school. Like Vera, they knew they were competent; they didn't need a man to tell them so, and they didn't need smart clothes to give them confidence."
Blethyn Bulks Up for Filming
Ann Cleeves originally wrote Vera as a bit of a frump. It wasn't Cleeves' intention to show this as a negative trait, rather a reflection on how someone need not base their confidence on their fashion sense.
Still, this posed a problem when it came time to film Blethyn, who is known for being an elegant woman.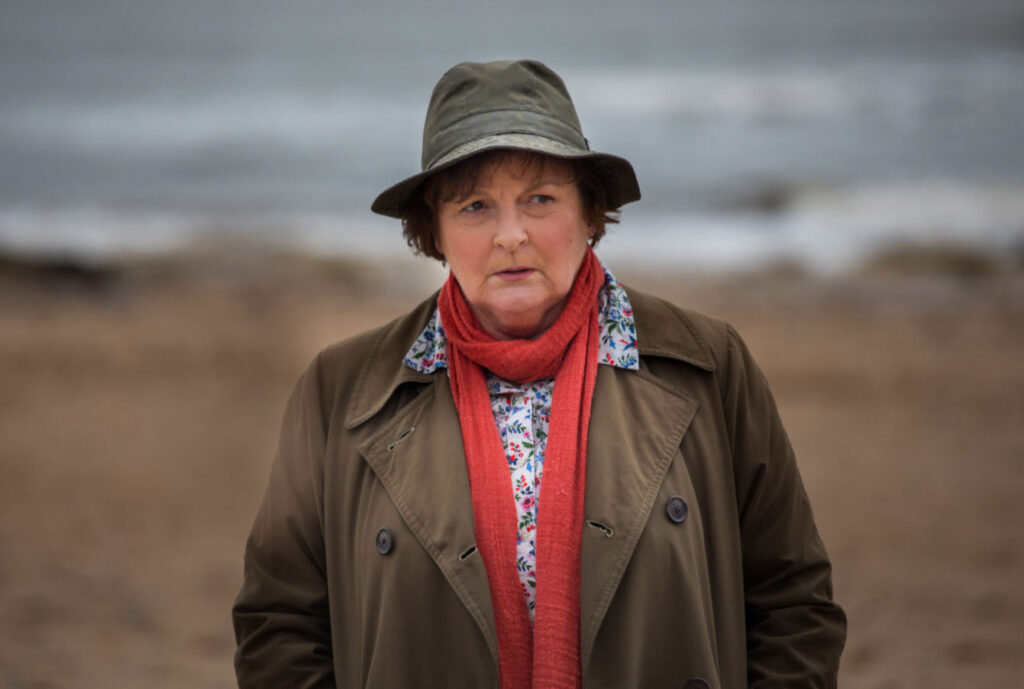 Cleeves said: "Brenda is much more glamorous than my character. Mine had trouble with eczema on her legs and always wore dreadful stockings and things."
Blethyn revealed part of her portrayal of Vera by stating "They couldn't make me taller but they could make me a little wider!" and stated that she gets padded out under her character's overcoat.
Brenda Blethyn Shops for Vera on Her Own Time
Blethyn has got to know her character so well that she'll buy clothes for her when she's out shopping.
It was on one of these shopping trips that Brenda purchased Vera's infamous green bucket hat from a Newcastle market.
A pair of comfortable boots Blethyn purchased have become a core part of Vera's wardrobe. The ever-present hat is something Blethyn says will never change.
Author Anne Cleeves Now Hears Blethyn's Voice as She's Writing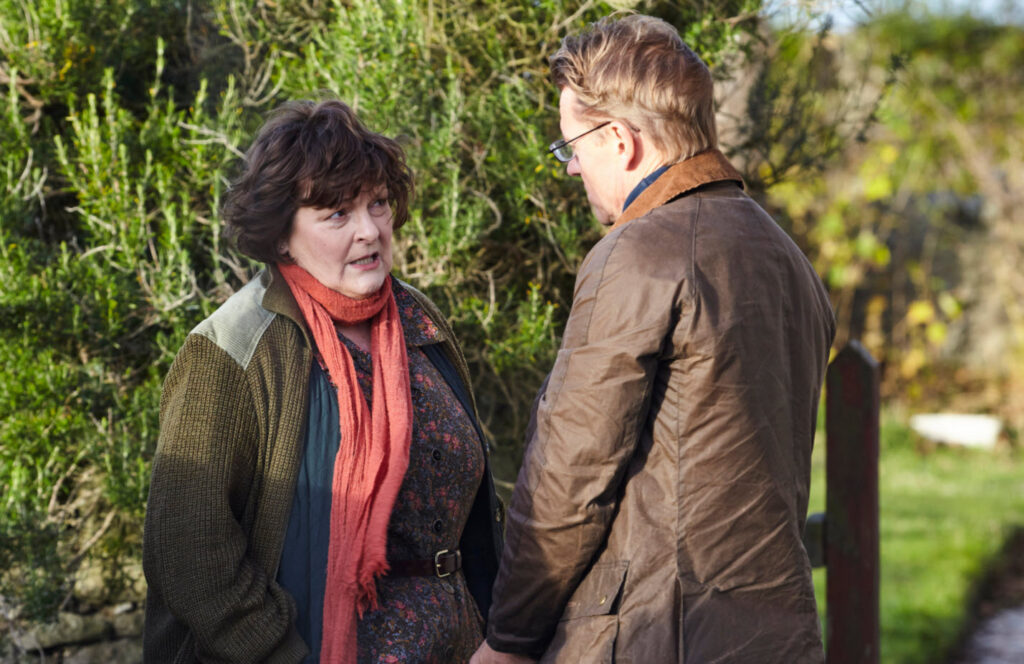 Brenda Blethyn and Ann Cleeves have built a supportive friendship over the years. Cleeves says it's now Blethyn's voice she hears when writing dialogue for the Vera novels.
Cleeves says Blethyn shares her ideas about her much-loved character, telling The Chronicle: "With some things in the script she'll say 'I don't think she would say this to this person' and it's always in keeping with my Vera."
Northumberland Benefits from The Vera Effect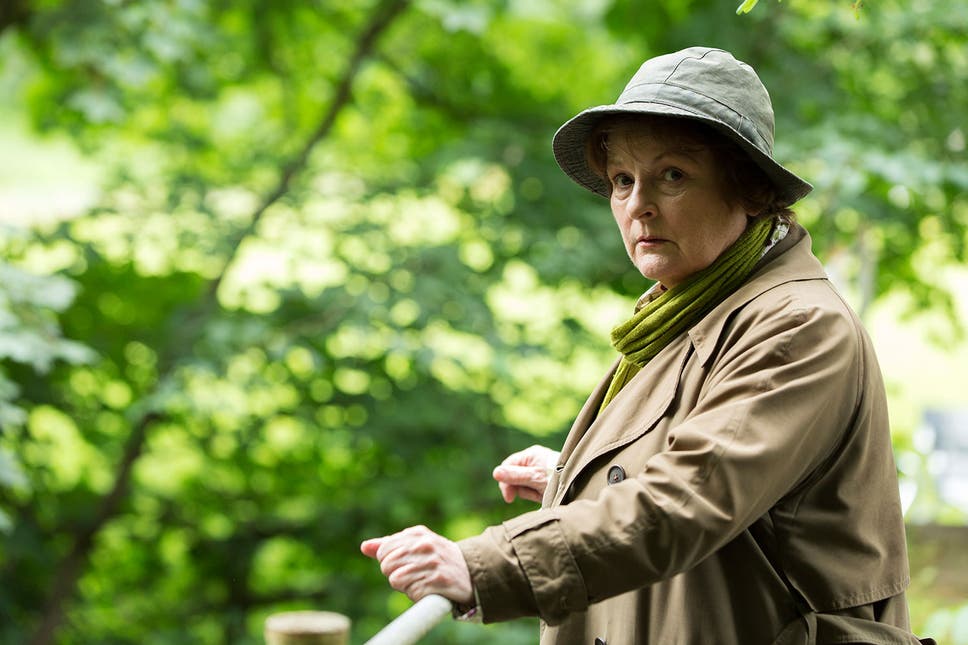 The success of Vera has boosted tourism to its filming locations. The cast and crew spend six months all around Northumberland, specifically Newcastle, filming each series.
The cast and crew love the location and its residents, and the feeling is mutual. 'The Vera Effect' refers to the influx of fans to the region to visit filming locations. If you find yourself in the area, you can pay a modest fee to be carted around to a variety of Vera locations.
Brenda Blethyn is an Active Twitter User
Blethyn has 50k followers on Twitter and shares a wide variety of posts.
Yaaaaay https://t.co/efwss7SDdL

— Brenda Blethyn (@BrendaBlethyn) April 3, 2021
In addition to sharing posts about Vera, the actor frequently uses the platform to bring awareness to lost and missing pets.
Followers of Blethyn on Twitter will also learn about some of the other causes she cares about including the Ramsgate and Broadstairs Sea Cadets, the Thanet Male Voice Choir (which has raised money for an MS therapy centre in Kent), and the MotorHouse Museum Renovation.
Blethyn Was Born With 11 Fingers
Brenda Blethyn is the youngest of nine siblings, born when her mother was 42. There was another surprise when Blethyn was born – an extra finger.
Blethyn says "Like Anne Boleyn, I was born with an extra finger, which the doctor removed when I was a baby. So I'm a witch, according to the old superstition."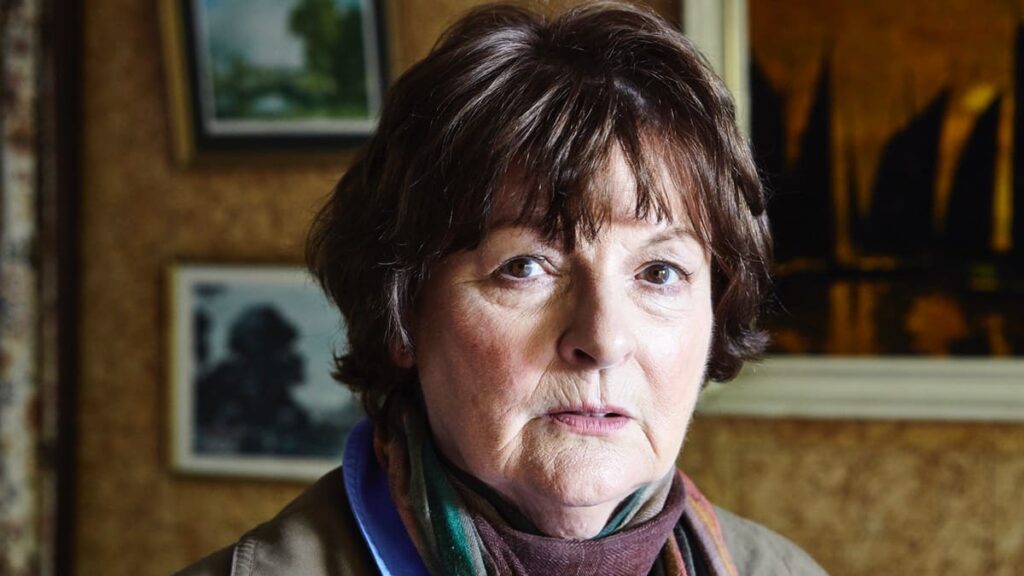 Blethyn Almost Quit Vera After Series 7
Brenda briefly considered hanging up her green bucket hat after series seven finished.
Thankfully, she decided against it stating: "I kind of missed doing it. The only way I can describe it is if you go out for a big slap-up meal and you've eaten too much and someone says, 'would you like to see the menu?' You go, 'Oh no, please leave me alone.' But a week later you get hungry!"
Vera Has Never Been Nominated for a BAFTA Award
Despite the popularity and success of Vera, the series has never been nominated for a BAFTA award. Anyone else think this is a crime against good TV?
Have You Watched Vera?
Get ready for Vera Season 11!
Save it to Pinterest!