11 of the Best New British TV Shows Premiering in February 2023 (US)
In some cases, we earn commissions from affiliate links in our posts.
Last Updated on February 9, 2023 by David F.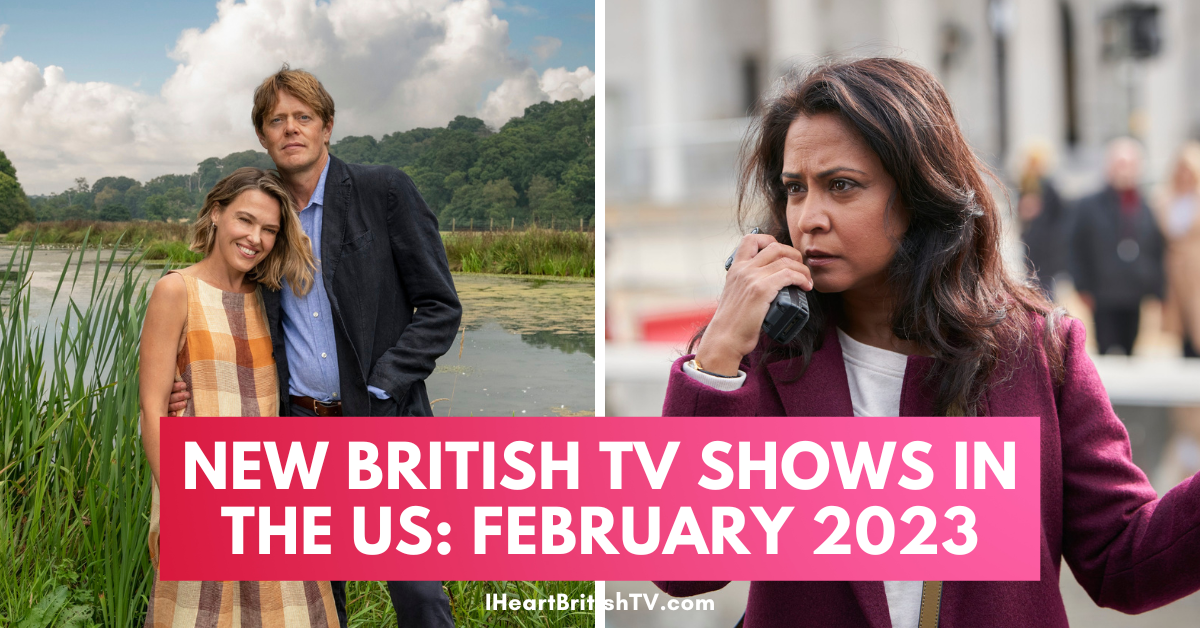 There was a time when Acorn TV, Netflix, and Amazon were the primary sources for streaming British TV in the US. Today, however, there are more than 20 streaming services with British content. Keeping up with what's new and where you can find it is practically a full-time job.
In this post, we try to make it a little easier by looking at the best of what's NEW, British, and coming out on an American streaming service in February 2023.
Prefer to see the comprehensive premiere lists for Acorn TV and BritBox (the two services with the largest number of consistent British TV releases)? Check them out below:
The 11 Best New British TV Shows Premiering in February 2023 (US Services)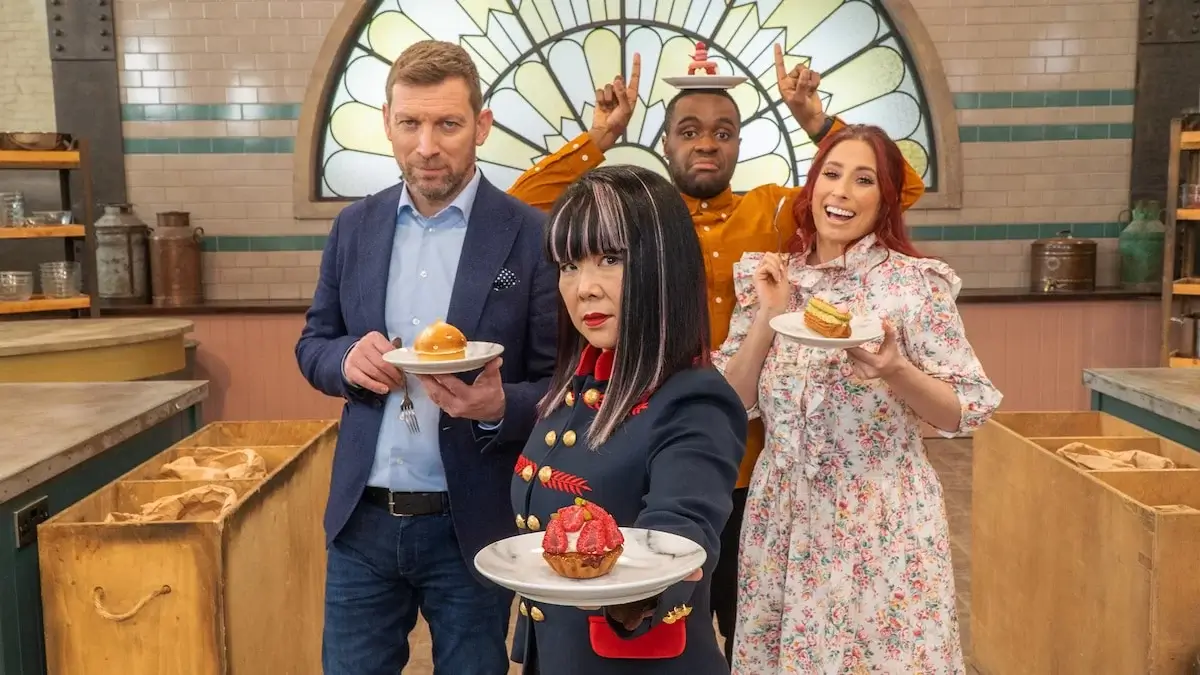 The Great British Baking Show: The Professionals, Season 6
Instead of putting amateurs to the test, this Great British Bake Off spin-off tests professional pastry chefs on their skills.
Premiered February 1st on Netflix.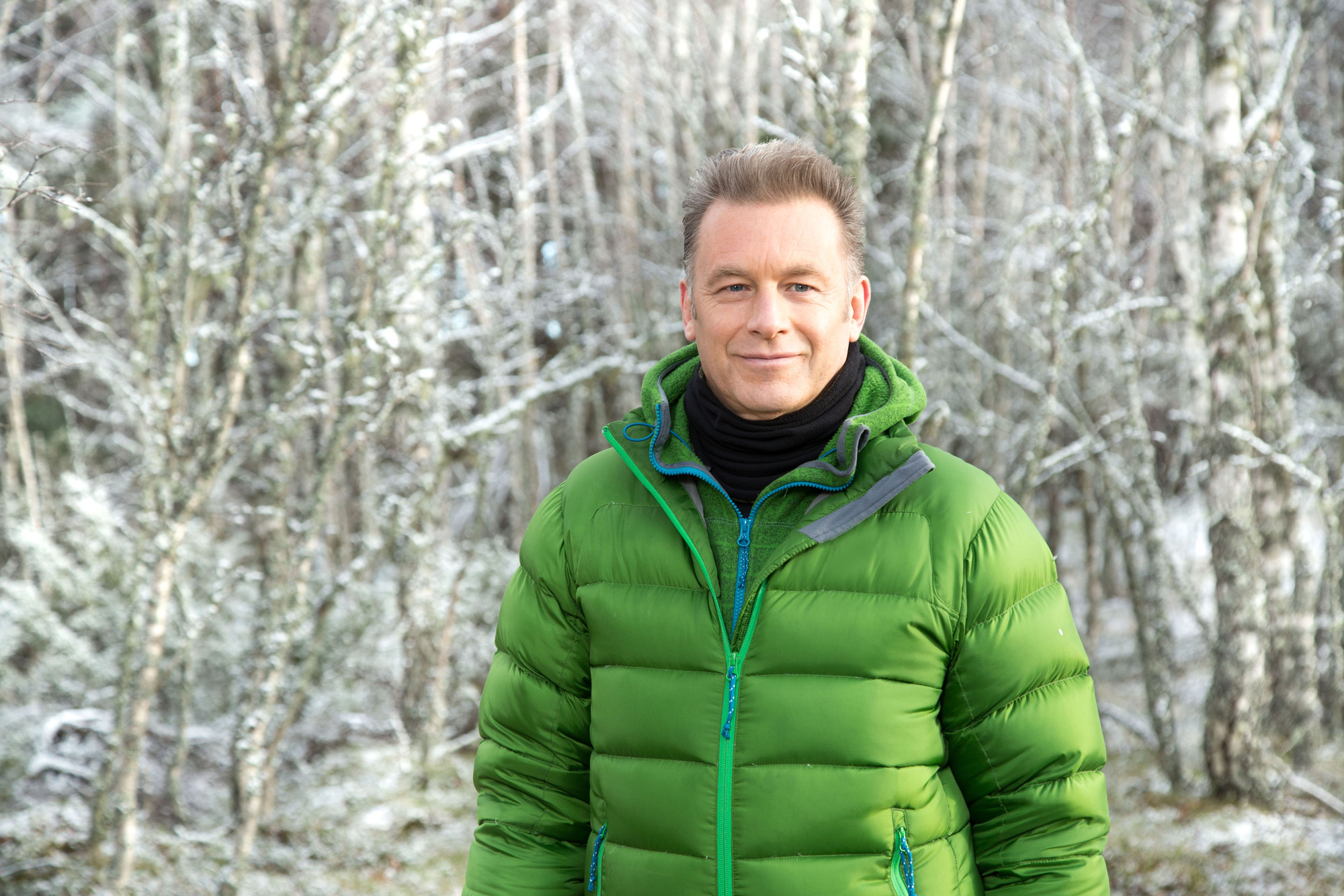 Winterwatch 2023
As always, Winterwatch is back for another look at what's going on with Britain's wildlife as we go through the winter season. Chris Packham and Michaela Strachan are back in Norfolk to check out the breeding grey seals, while Iolo Williams and Gillian Burke will be heading to Edinburgh to check out the urban ecosystem. And of course, they'll have plenty of stories their scattered team, along with viewer submissions from around the country.
Premiered February 1st on Netflix.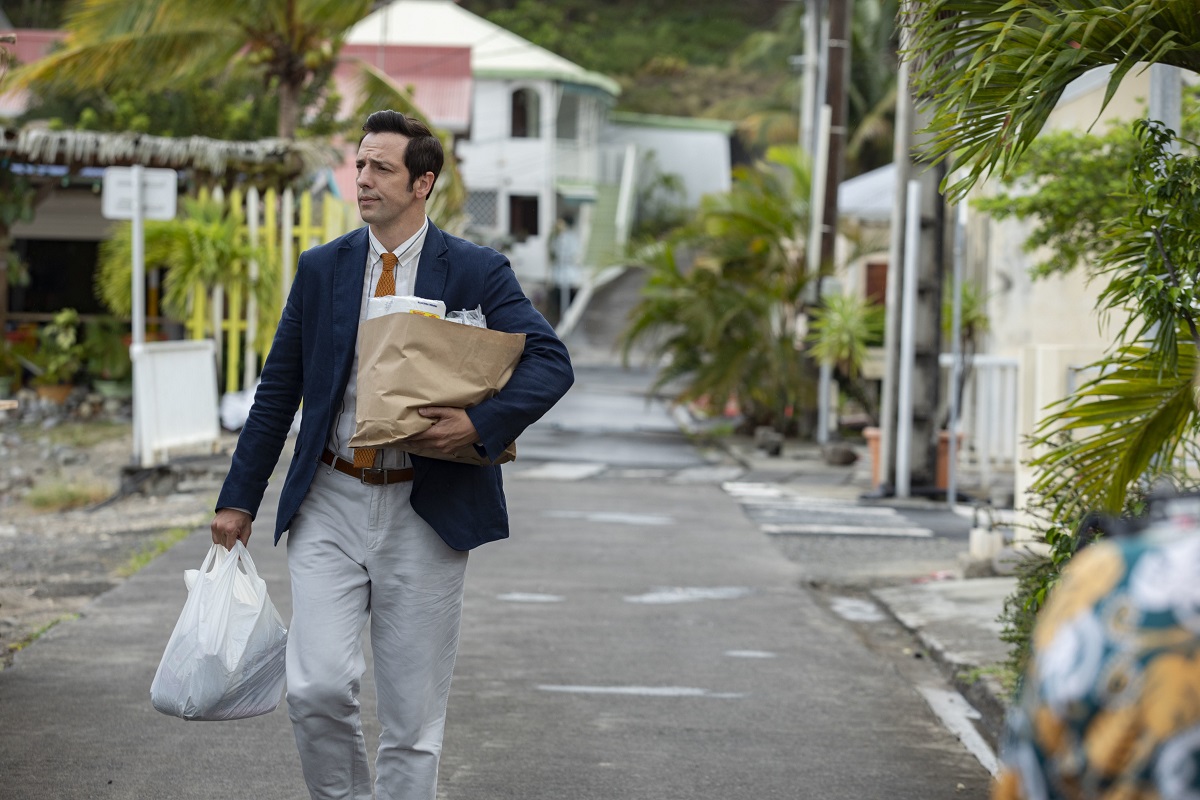 Death in Paradise, Season 12
This long-running Caribbean cozy returns for another season with DI Neville Parker (Ralf Little) at the helm. Episodes in the new season will include the mysterious death of a celebrity astronomer, murder on a boat, a wedding fatality, and a suspicious death amongst a group of paranoid preppers.
The new season has 8 hour-long episodes that begin airing on February 3rd.
RELATED: 20+ British TV Shows Like Death in Paradise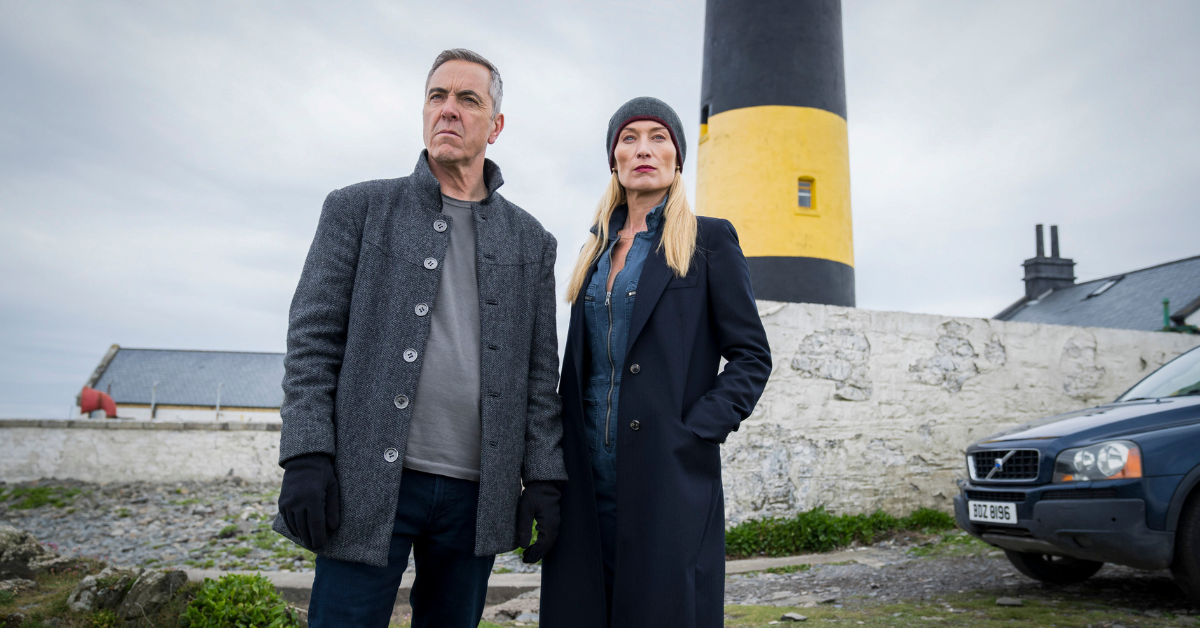 Bloodlands, Season 2
James Nesbitt returns as DCI Tom Brannick in a second season of this twisty crime drama, executive produced by Jed Mercurio (Line of Duty). This time around, he's pulled into a desperate hunt for a treasure that's been hidden since the days of Goliath.
The murder of a crooked accountant has helped to unravel clues that could potentially expose the true identity of the assassin code-named Goliath. Between Tom and redemption stands the accountant's widow Olivia (Victoria Smurfit), whose intentions may not be entirely innocent. They'll scheme together, collaborating so long as their intentions are aligned.
As their efforts go on, Tom's fellow officers DS Niamh McGovern (Charlene McKenna, Ripper Street), DCS Jackie Twomey (Lorcan Cranitch, Cracker) and DC "Birdy" Bird (Chris Walley), as well as his daughter, Izzy (Lola Pettigrew) will be drawn into the mystery.
Premieres February 6th, with two new episodes each week through February 20th.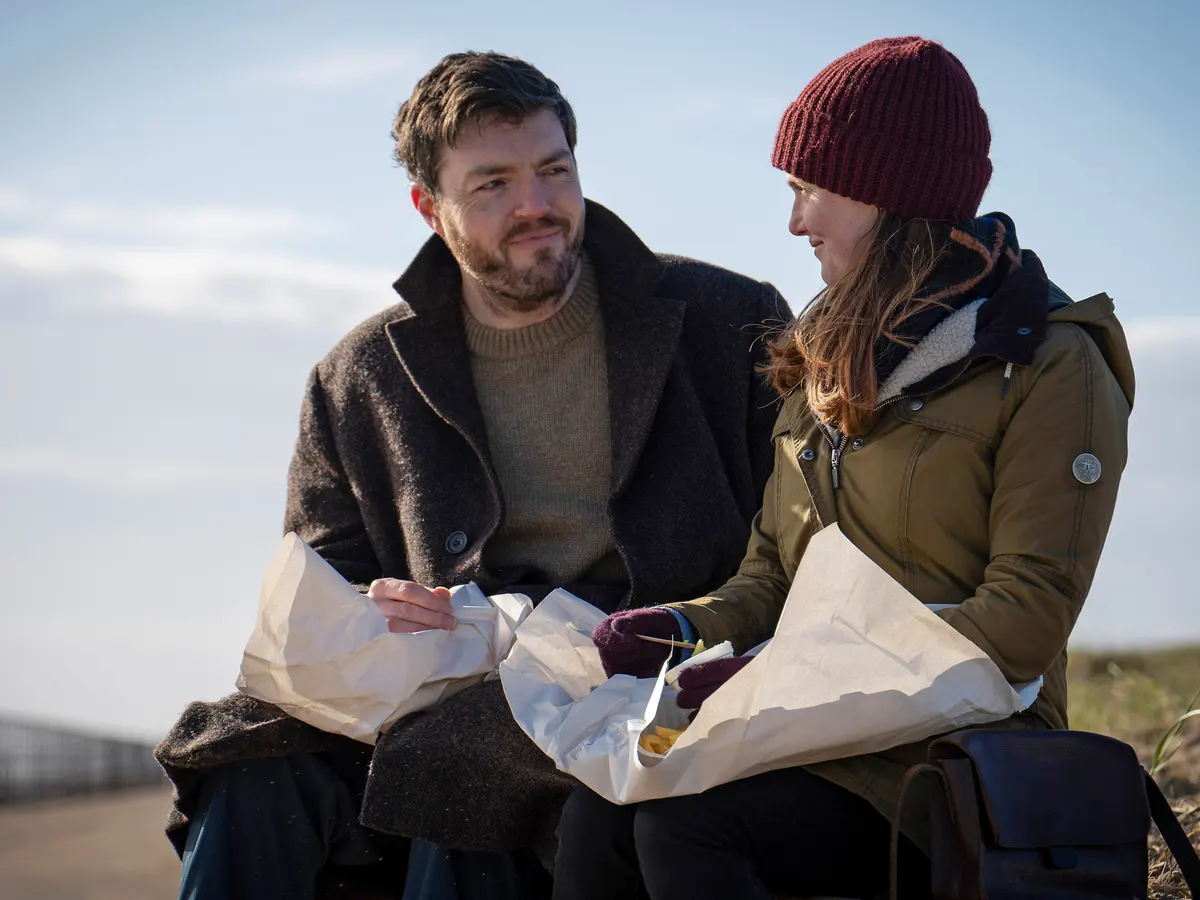 CB Strike, Troubled Blood (Season 3 in the US)
Based on Robert Galbraith's Cormoran Strike book series, this modern-day London-based mystery series follows military veteran and amputee Cormoran Strike and his partner Robin Ellacott as they work a variety of difficult cases. In Troubled Blood, they tackle the 40-year-old cold case of a young doctor and mother's disappearance.
Premiered February 6th on HBO Max.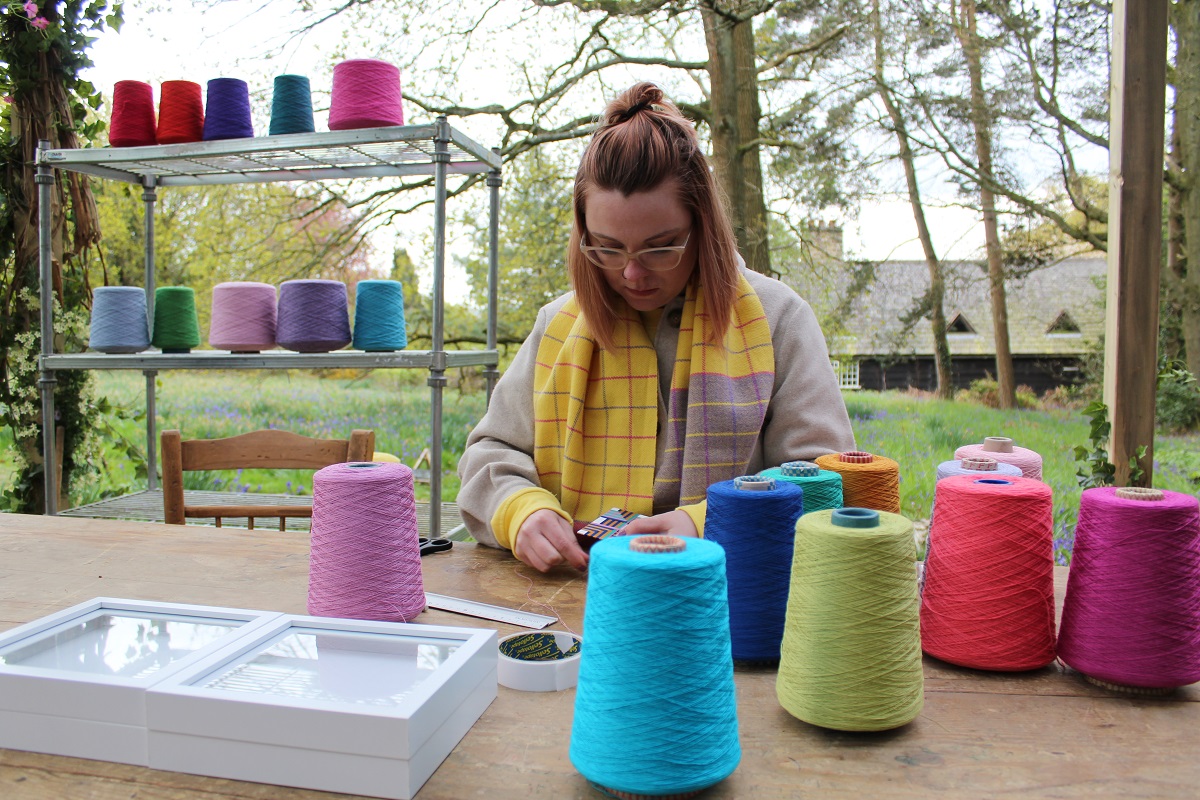 Make it at Market
This fun new reality series follows a group of amateur makers as they try to turn their hobbies into viable businesses. Expert mentors guide them in hopes that they might avoid some of the pitfalls that similar businesses often face.
Premiered February 7th on BritBox.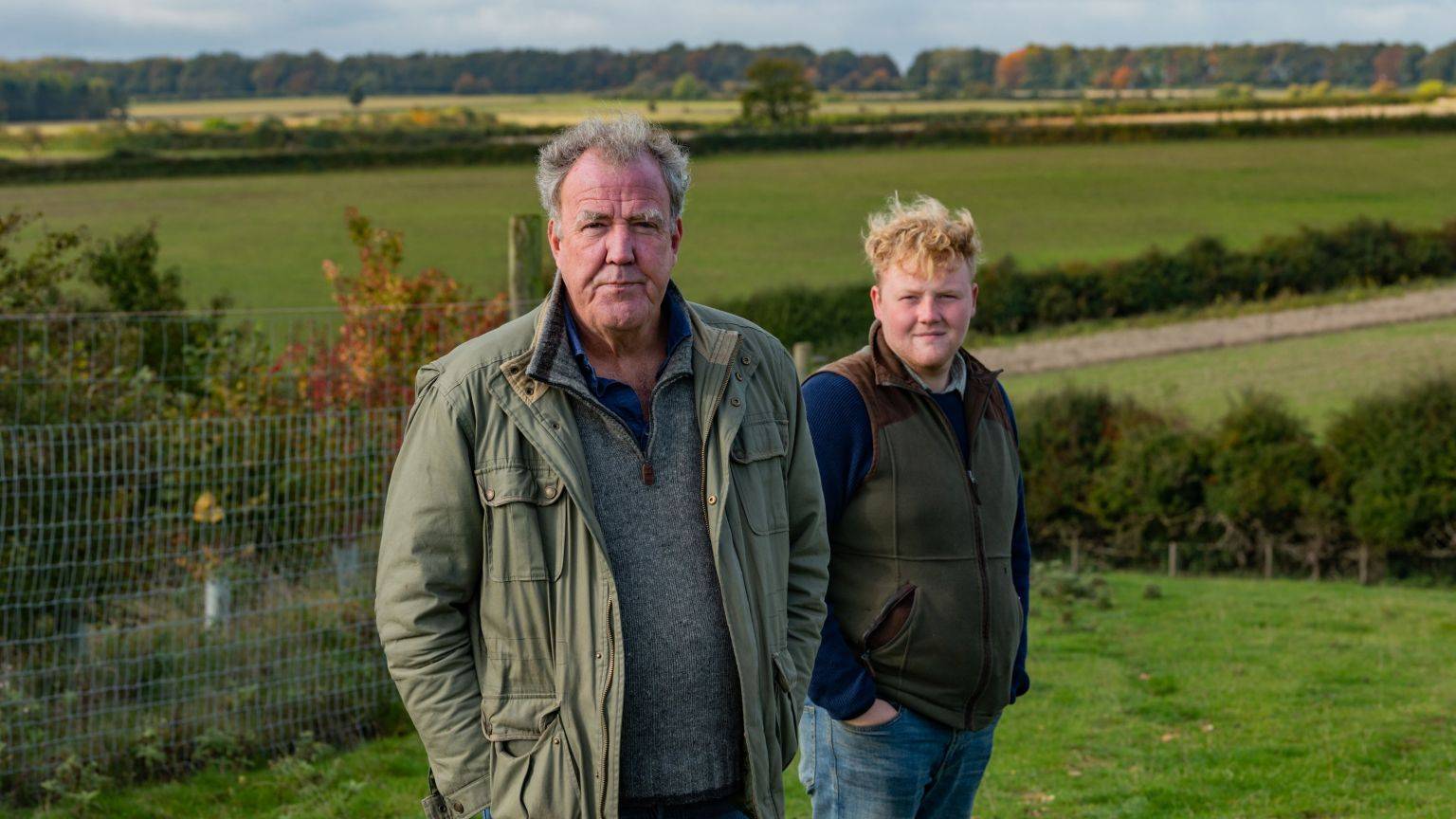 Clarkson's Farm, Season 2
During the pandemic, TV presenter Jeremy Clarkson decided to try his hand at actively working on his 1000-acre Diddly Squat Farm. As a complete newbie, it did NOT go smoothly. In season 2, new animals and crops are added to the farm, and Clarkson will also have to deal with the local council and their concerns about the impact on the local community as he attempts to diversify with a restaurant.
Premieres February 10th on Amazon Prime Video.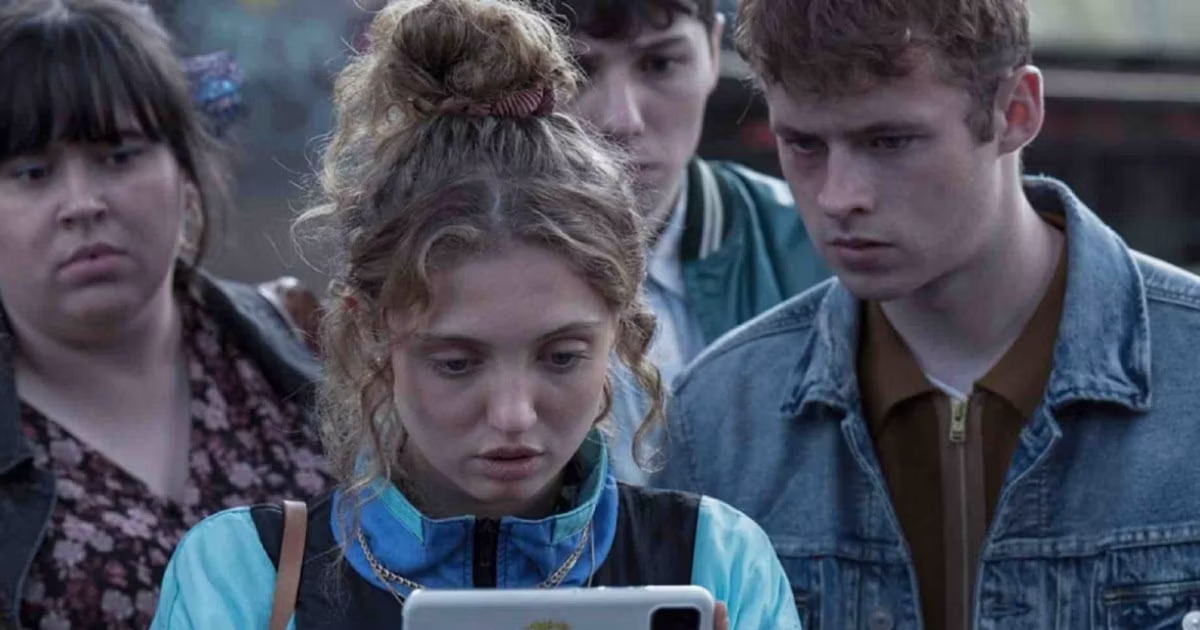 Red Rose follows a group of British teenagers as they spend the summer after their GCSEs drifting around the Bolton moors. There's a rumour about an app called Red Rose, something that asks teens to take on increasingly dangerous challenges. Rochelle Jackson downloads the app, unwittingly setting all sorts of nasty things into motion.
The series will have eight episodes.
Red Rose comes to Netflix on February 15th.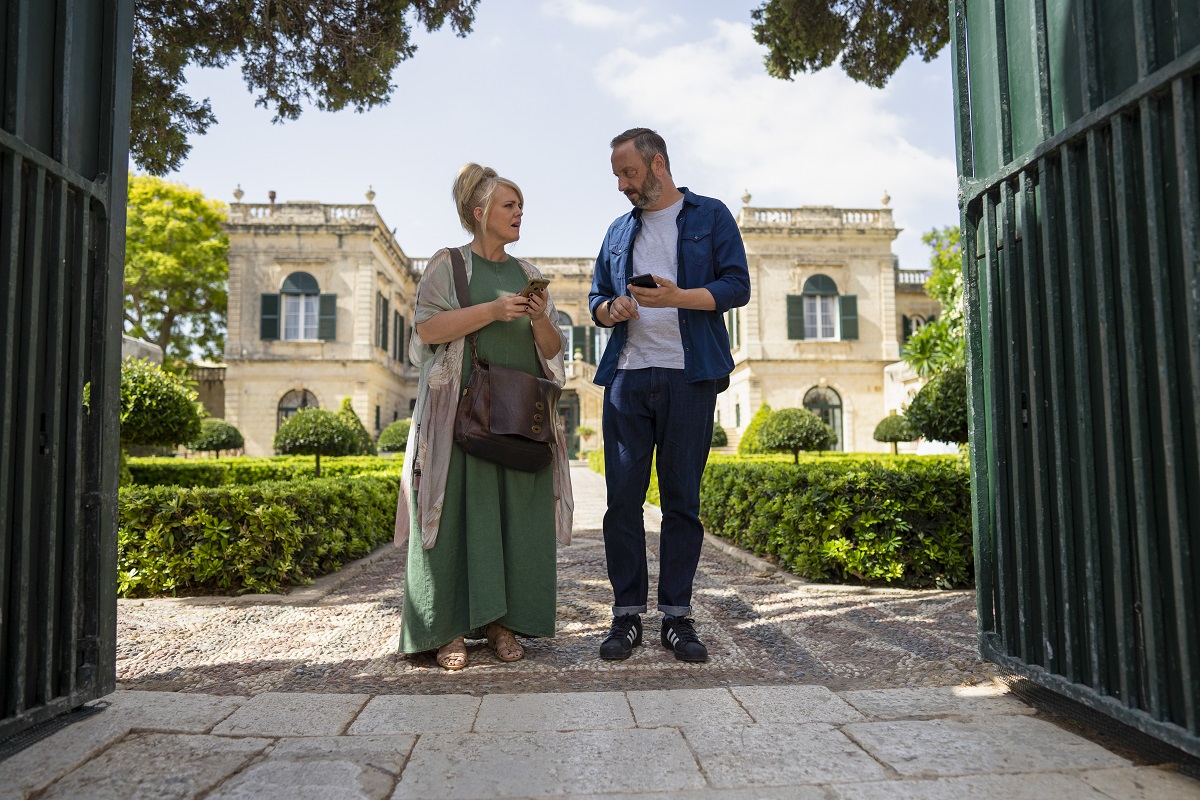 The Madame Blanc Mysteries, Season 2
Seasoned antiques dealer Jean White (Sally Lindsay, Mount Pleasant) is back, fresh from surviving an attempt on her life. As she continues to enjoy life in the quaint French village of Saint Victoire, her antiques knowledge will once again prove useful in solving a variety of mysteries.
As she grows more accustomed to life after her husband, she also begins to deepen her friendship with Dom. Could it turn into something more?
February's new episodes will be released as follows (the numbering assumes the Christmas special back in December is counted as episode 1):
February 20th – Episodes 2 & 3 of 7
February 27th – Episodes 4 & 5 of 7
RELATED: 30+ of the Best British TV Cozy Mysteries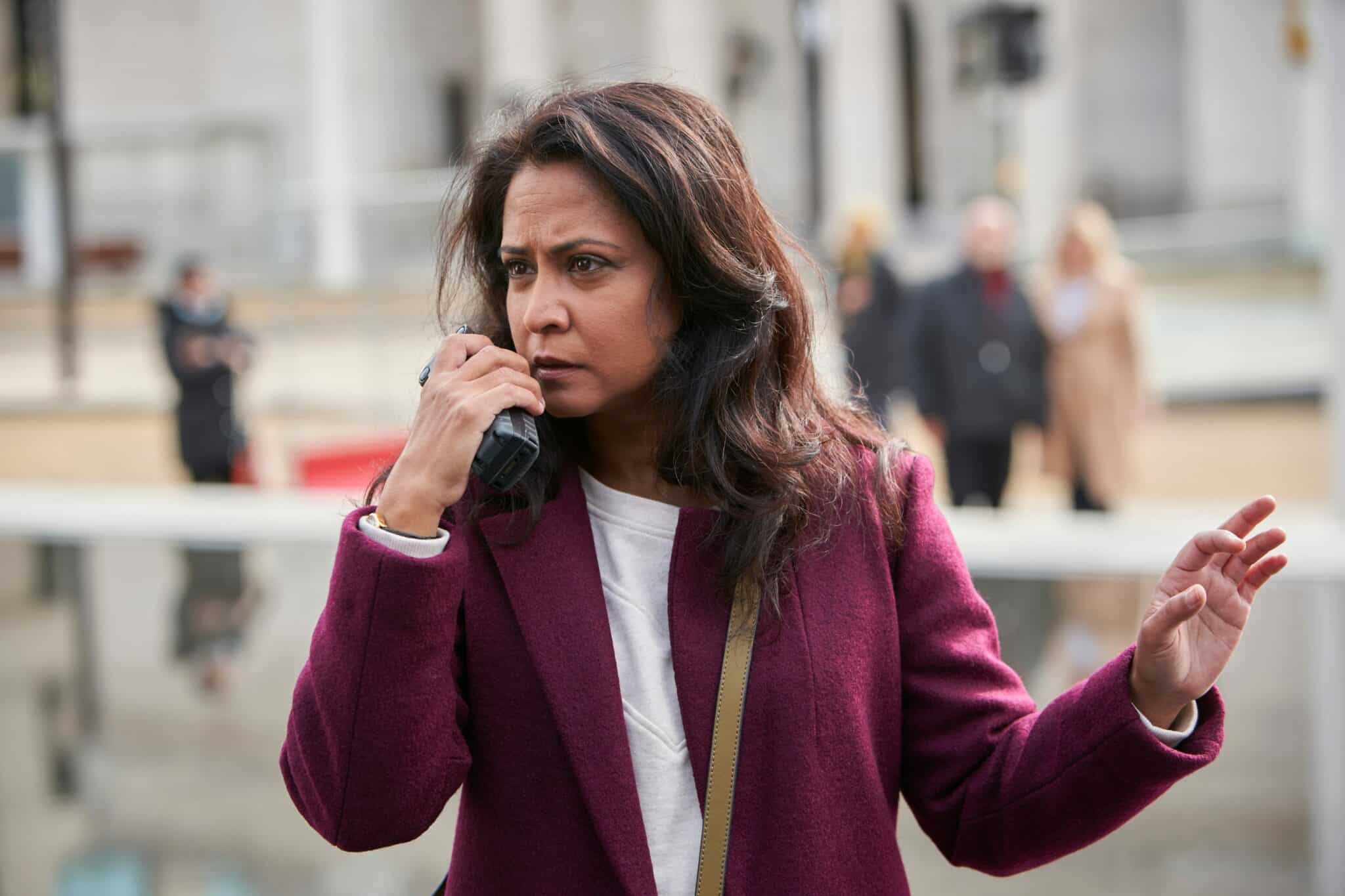 DI Ray
Parminder Nagra (Bend it Like Beckham) stars in this Birmingham-based crime drama following a police detective who finds out she's been promoted asked to join a homicide investigation because it's "culturally specific". Her excitement turns to disappointment as she feels she's been chosen solely for her ethnicity.
All the same, she's determined to make the most of the opportunity – and more importantly, get justice for the victim and survivors. She's prepared for the work, but the issues it stirs up might prove more challenging.
Premieres February 20th on PBS Masterpiece.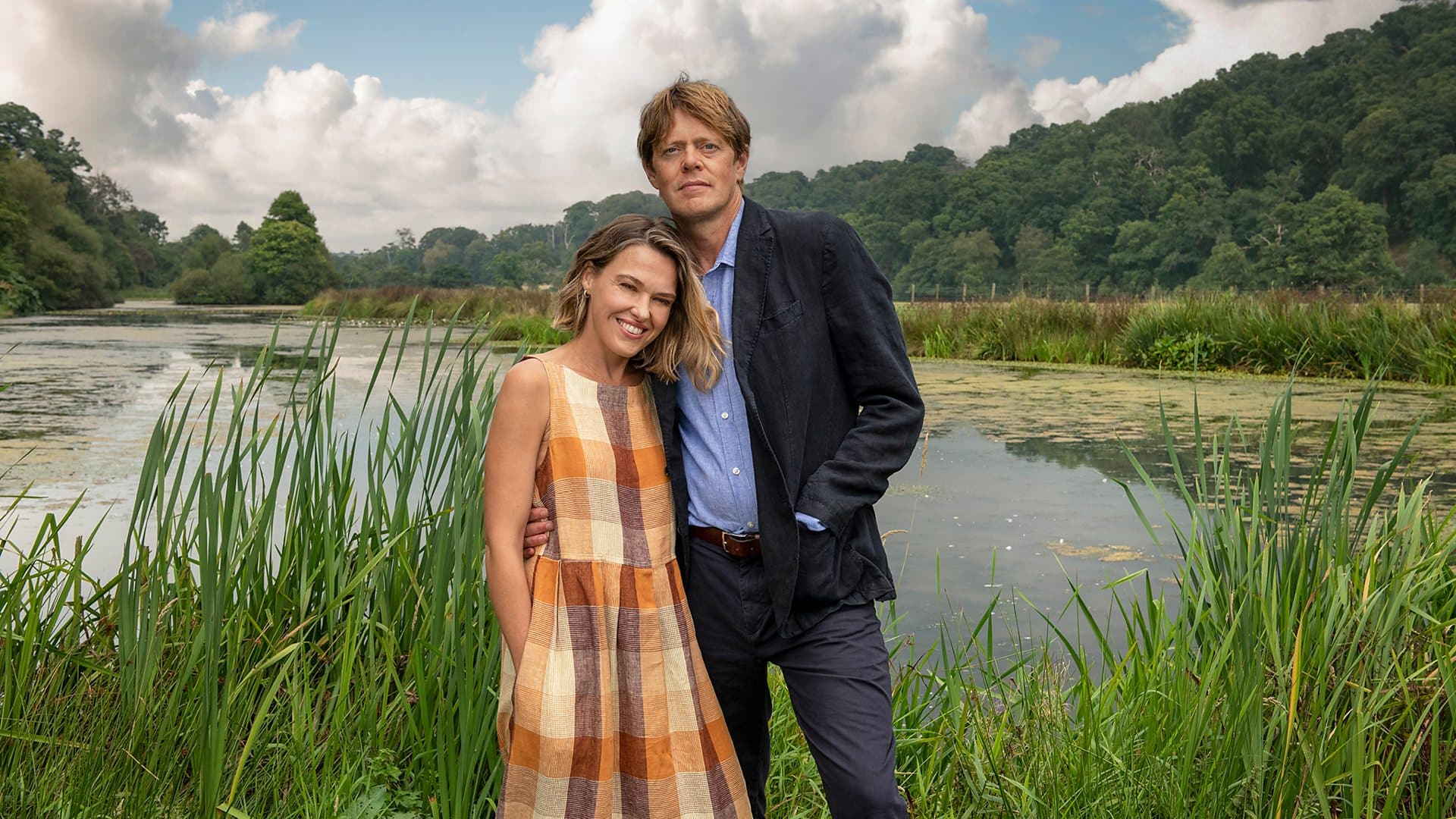 Beyond Paradise (2023)
This Death in Paradise spin-off follows DI Humphrey Goodman (Kris Marshall, My Family) and his fiancée, Martha (Sally Bretton, Not Going Out), as they leave the big city to start a new life in coastal Devon. Humphrey will take over as DI at the isolated Shipton Abbott police station, while Martha wants to start her own cafe.
The two want nothing more than a quiet, simple life amongst nature and good people – but it doesn't take long for them to realise that country life has its own set of dangers.
Beyond Paradise will premiere on February 24th on BritBox.
Looking for More British TV Viewing Recommendations?
Around here, we have suggestions for everything. Here are a few lists you might enjoy: