30+ of the Best British TV Cozy Mysteries
In some cases, we earn commissions from affiliate links in our posts.
Last Updated on February 4, 2023 by Stefanie Hutson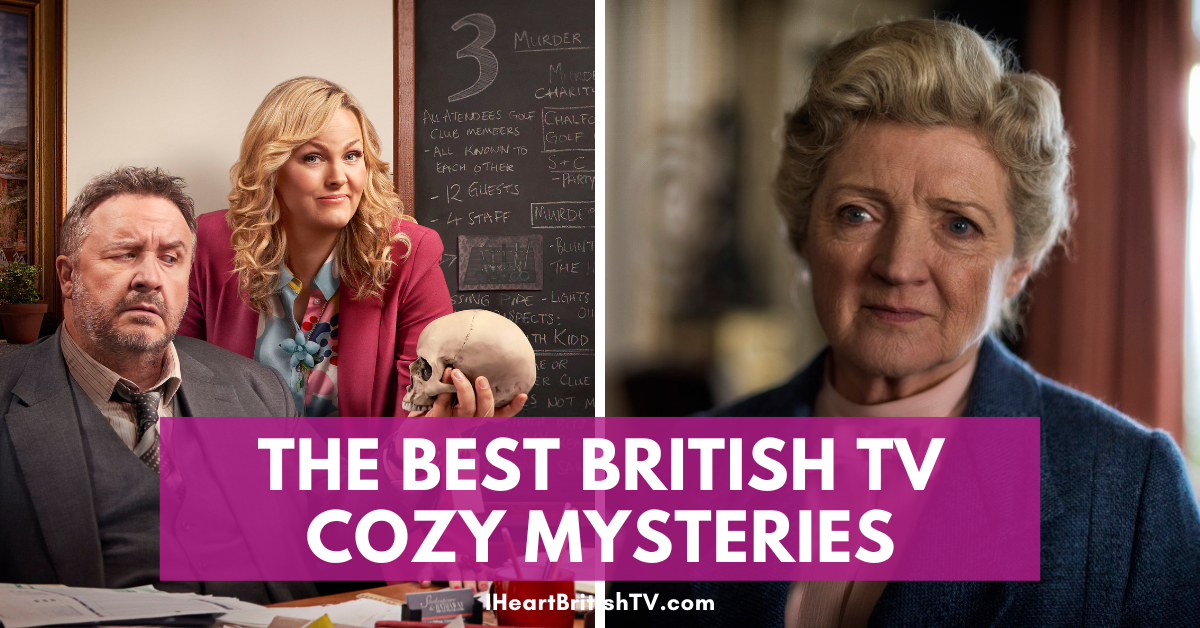 While most recent mystery shows seem to be of the dark and gritty variety, there are plenty of British TV fans who prefer a good cozy mystery. In case you've never given the difference much though, a television cozy mystery generally features:
Nearly always an amateur sleuth, though he or she will often have a contact with the police. A small number are PIs.
Though not a requirement, the sleuth is more likely to be female, often middle-aged or older
Minimal blood and guts, and the murders typically take place off-screen
There's often an element of comedy
Most are set in pretty small towns/villages, though there are a handful that take place in cities
A "brightness" in terms of how it's filmed – the opposite of the dark, gloomy Scandi-noir look. In newer cozies especially, color can play a big role (look at Shakespeare & Hathaway or My Life is Murder for great examples).
A unique job or community at the heart of the series – members of the clergy, magicians, gardeners, journalists, and pensioners are great examples
While sex and scandal may be included as a humorous element (like the sex-crazed villagers of Agatha Raisin or Midsomer Murders), they're never explicit
Profanity is limited, and usually reserved to "mild" swearing (like Agatha Raisin's famous "Snakes and bastards!")
If that sounds like the kind of show you love, we hope this list helps you find some new cozy mysteries to love!
The Best British TV Cozy Mysteries
Agatha Christie Adaptations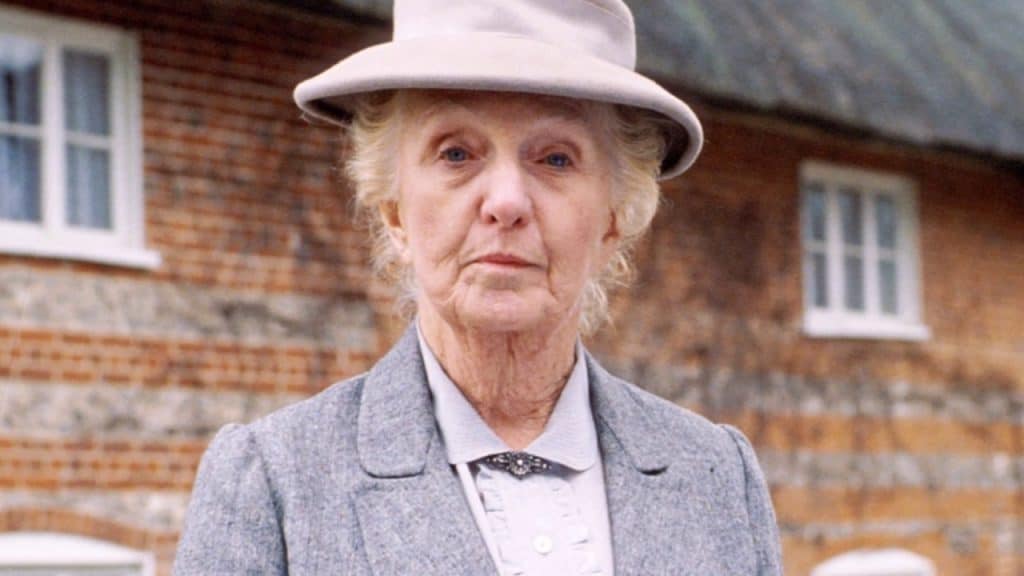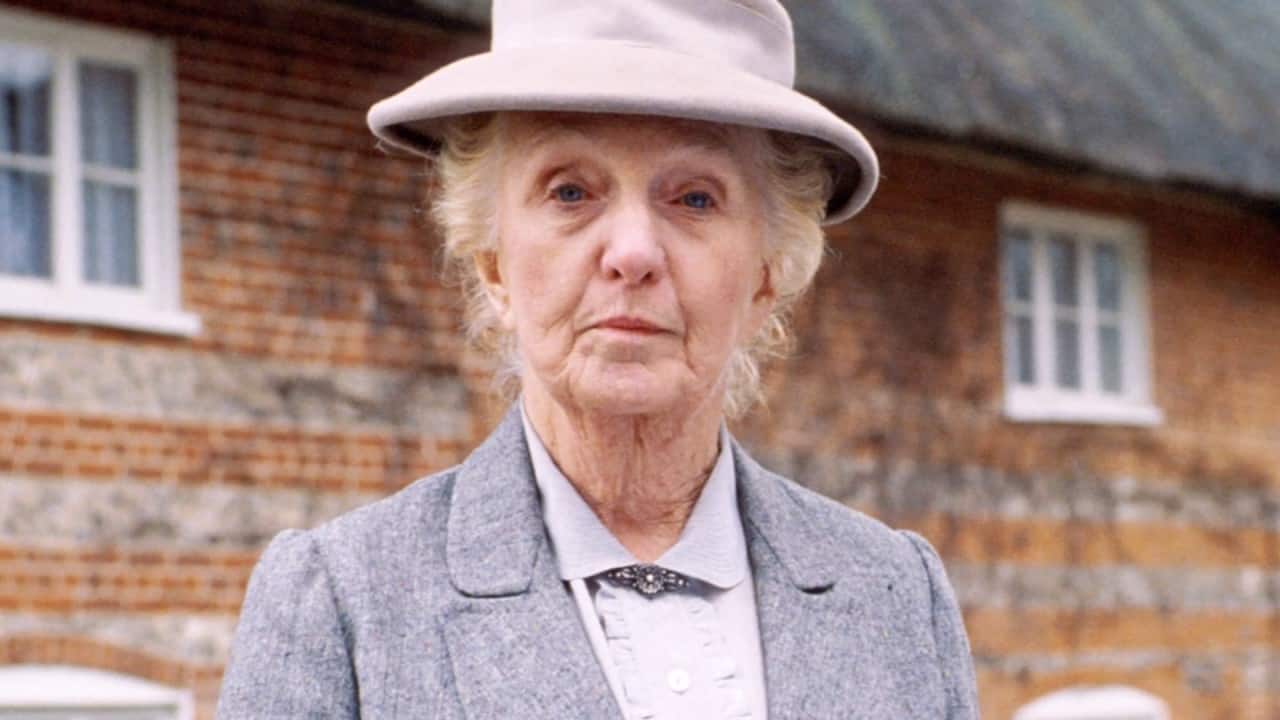 We're devoting an entire sub-section to the Grand Dame of Mystery, as most everything she did would either be considered cozy or cozy-adjacent. There's a gentleness to her mysteries, and there aren't many cozy mystery fans who don't appreciate her work. For a more complete list of her work on screen, check out our piece on Agatha Christie adaptations.
Miss Marple – 1984 to 1992 – Joan Hickson has the distinction of being the only Miss Marple to have personally received a note from Agatha Christie saying, "I hope one day you will play my dear Miss Marple," and many consider her to be the gold standard (though it's not quite so universal as with Suchet playing Poirot). Hickson played Marple over the course of 8 or so years of miniseries. Stream it HERE.
Agatha Christie's Marple – 2004 to 2014 – In this incarnation of the Miss Marple series, we see the clever spinster detective portrayed by two fine actresses – first, Geraldine McEwan, and later, Julia McKenzie. The episodes in this series were adapted from 12 Miss Marple novels, 2 short stories, and 9 novels that don't actually feature Miss Marple at all (but hey, everything is better with a little Marple). Stream it HERE.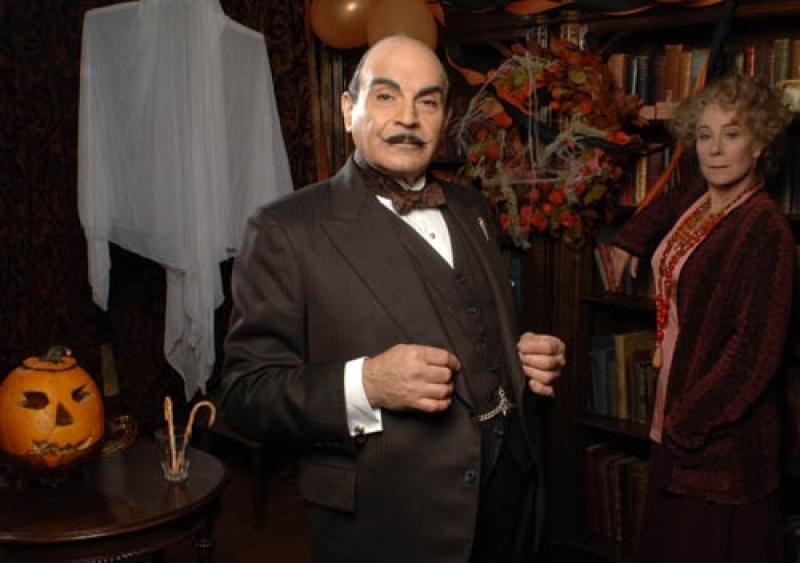 Agatha Christie's Poirot – This one's a bit more debatable since Poirot is generally acting as a paid investigator – but as it meets the majority of the criteria, we're including it. David Suchet stars as the famed Belgian detective Hercule Poirot in this long-running series, somehow managing to be both highly faithful to the novel version, yet more human and likable. Interestingly, Suchet had to wear padding to fill out the more generous proportions of Poirot, and he stayed in character at all times on set, whether filming or not. Stream it HERE.
Agatha Christie's Tommy & Tuppence: Partners in Crime – Francesca Annis and James Warwick star in this 1920s period mystery about the crime-solving couple of Tommy Beresford and Tuppence Crowley. There are 11 episodes over 2 seasons. Stream it HERE.
The Rest of the Best British TV Cozy Mysteries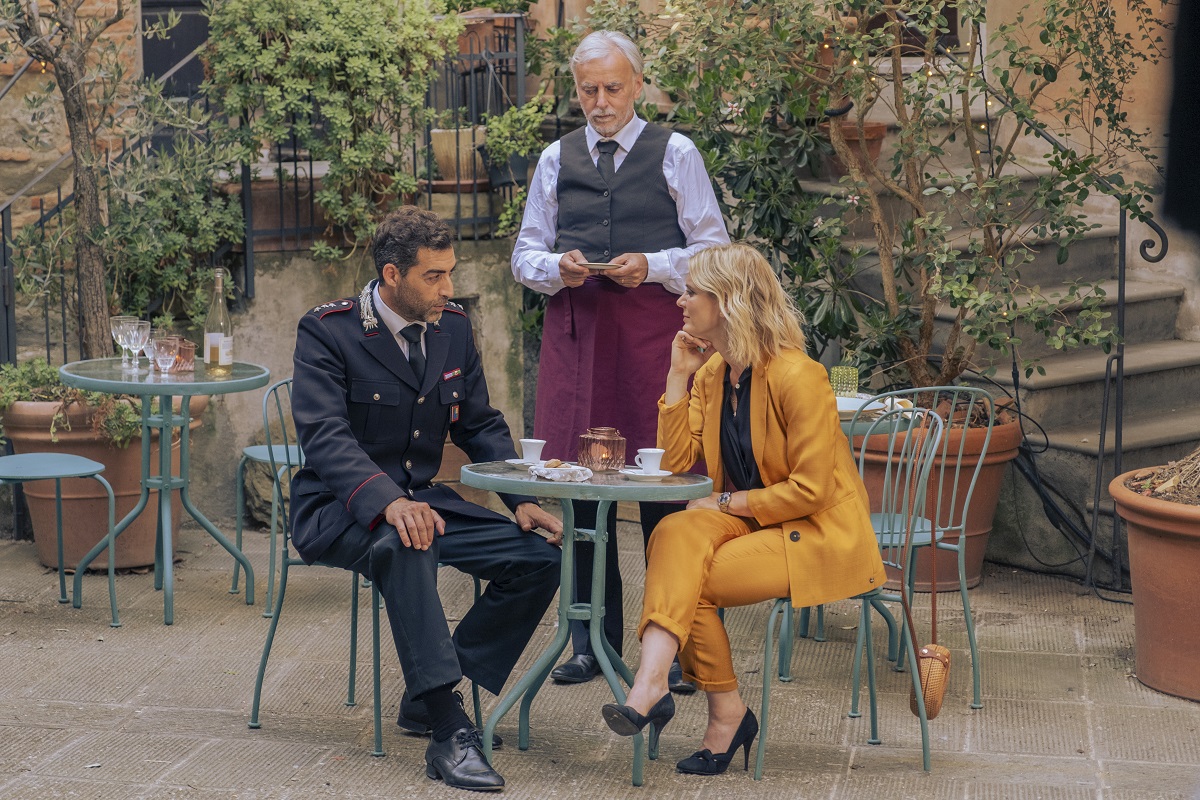 Signora Volpe – Emilia Fox (Silent Witness) stars in this series about a disillusioned British spy turned detective living in the heart of Italy. Trouble seems to follow wherever she goes, but her career as a spy has given her the right skills to handle it. Watch it HERE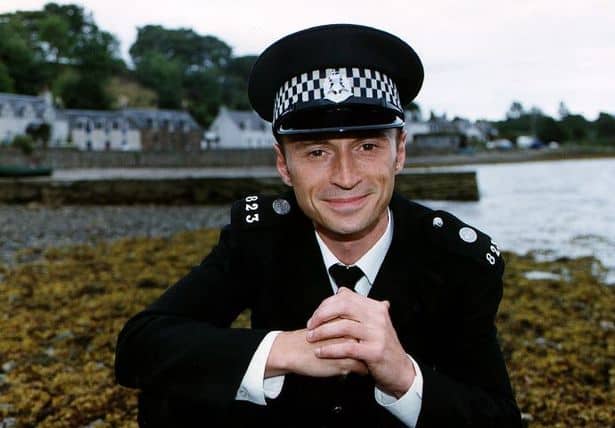 Hamish Macbeth – Though Hamish Macbeth is a police constable, everything else about this series screams "cozy". It's warm, it's funny, and the general tone is generally light. Even the police aspect of things is somewhat downplayed. Sex, violence, and cursing are minimal, and the scenery is some of the best you'll find in any series. Hamish Macbeth is a highly competent officer who prefers to play dumb and avoid promotion. He loves his small Scottish community and the laid-back lifestyle it affords him. The series is based on the Hamish Macbeth novels of M.C. Beaton. Stream it HERE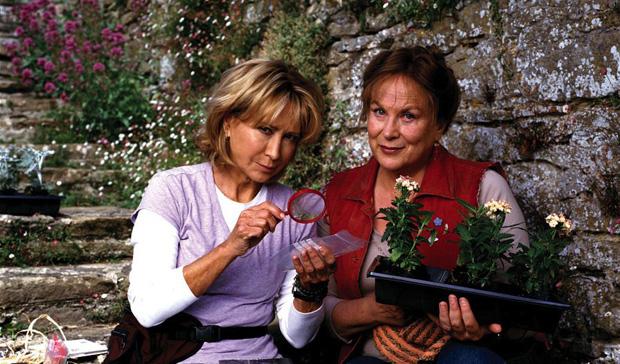 Rosemary & Thyme – Laura Thyme and Rosemary Boxer are two women at a crossroads. Both middle-aged, one has been sacked from her university job, and the other has been sacked by her husband. They create a gardening business together, but murder seems to follow them. It's a lovely, light-hearted series with gorgeous scenery. Stream it HERE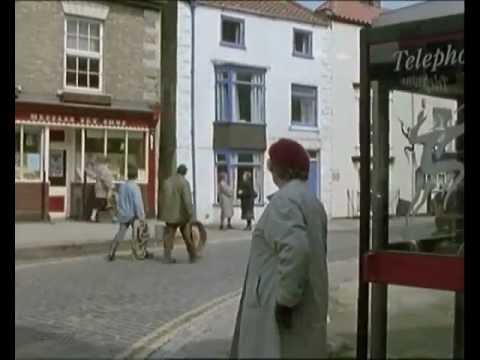 Hetty Wainthropp Investigates – After a lifetime of handling domestic duties for her family, a plucky pensioner teams up with her husband and a troubled teen as she solves a variety of interesting mysteries around her Lancashire home. Stars Patricia Routledge of Keeping Up Appearances. Stream it HERE | DVD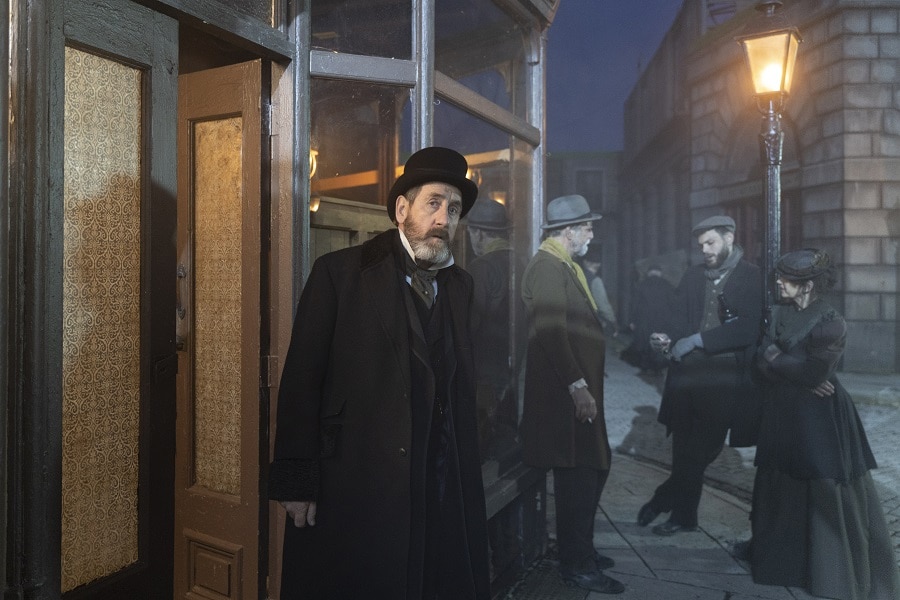 Dead Still – Ireland – 2020 – Set in 1880s Ireland, this period mystery takes place in the world of post-mortem photography. Michael Smiley (Luther) stars as Brock Blennerhasset, a memorial photographer who's drawn into a series of murders seemingly linked to his work. Stream it HERE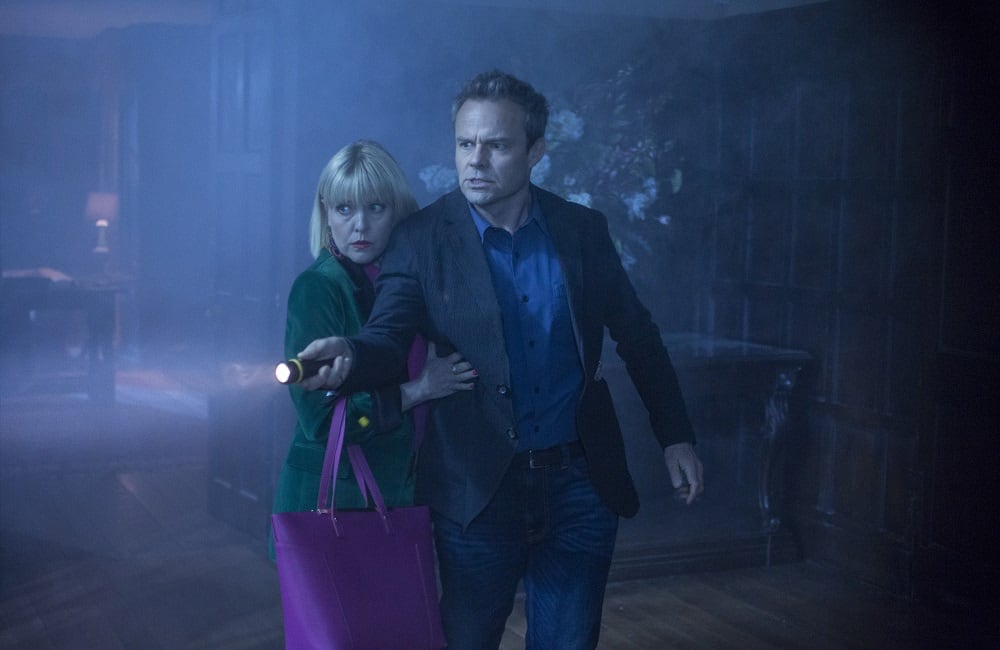 Agatha Raisin – After an early retirement from her PR career in London, Agatha Raisin buys a lovely Cotswold cottage and retires to the village of Carsley. It doesn't take long before she's mixing with the locals – and a variety of murders. Once canceled, Acorn TV brought this one back from the grave, creating season 2 which premiered in 2018, season 3 which began in 2019, and season 4 (beginning with a Christmas episode in December 2021). Stream it HERE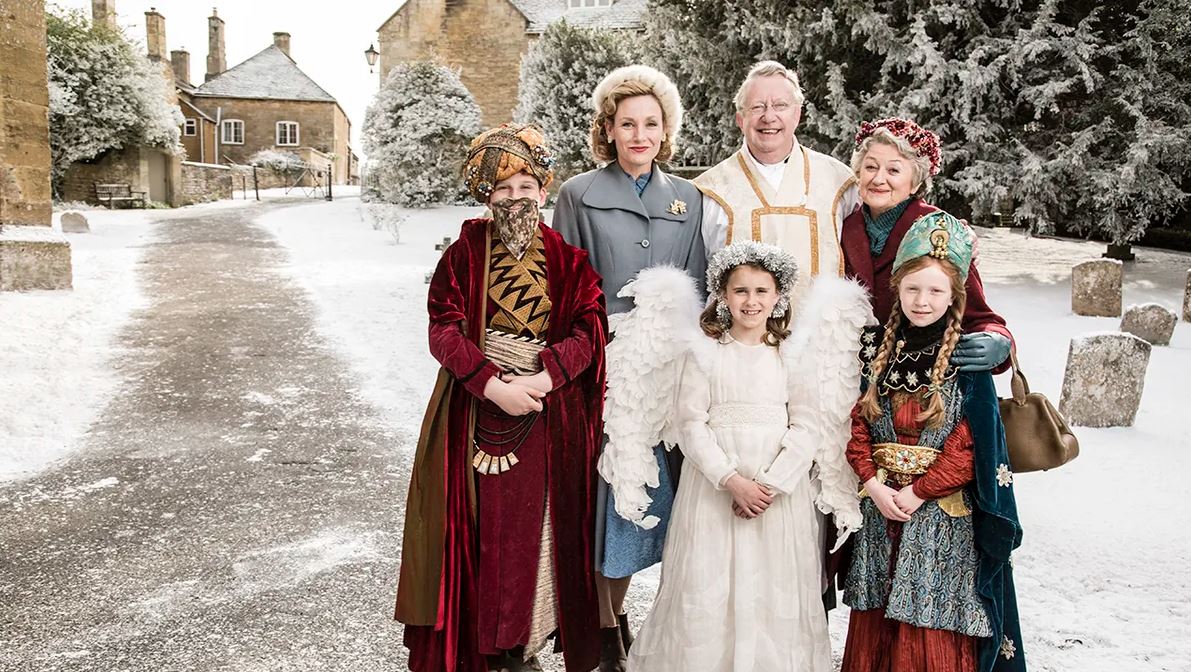 Father Brown – Mark Williams stars as a crime-solving priest living in the fictional Cotswold village of Kembleford in early 1950s England. Stream it HERE
Classic Father Brown – Kenneth More played the title role in this 1974 television adaptation of GK Chesterton's novels about the British Catholic priest who solves crime. In this version, the action is set in the 1920s. Stream it HERE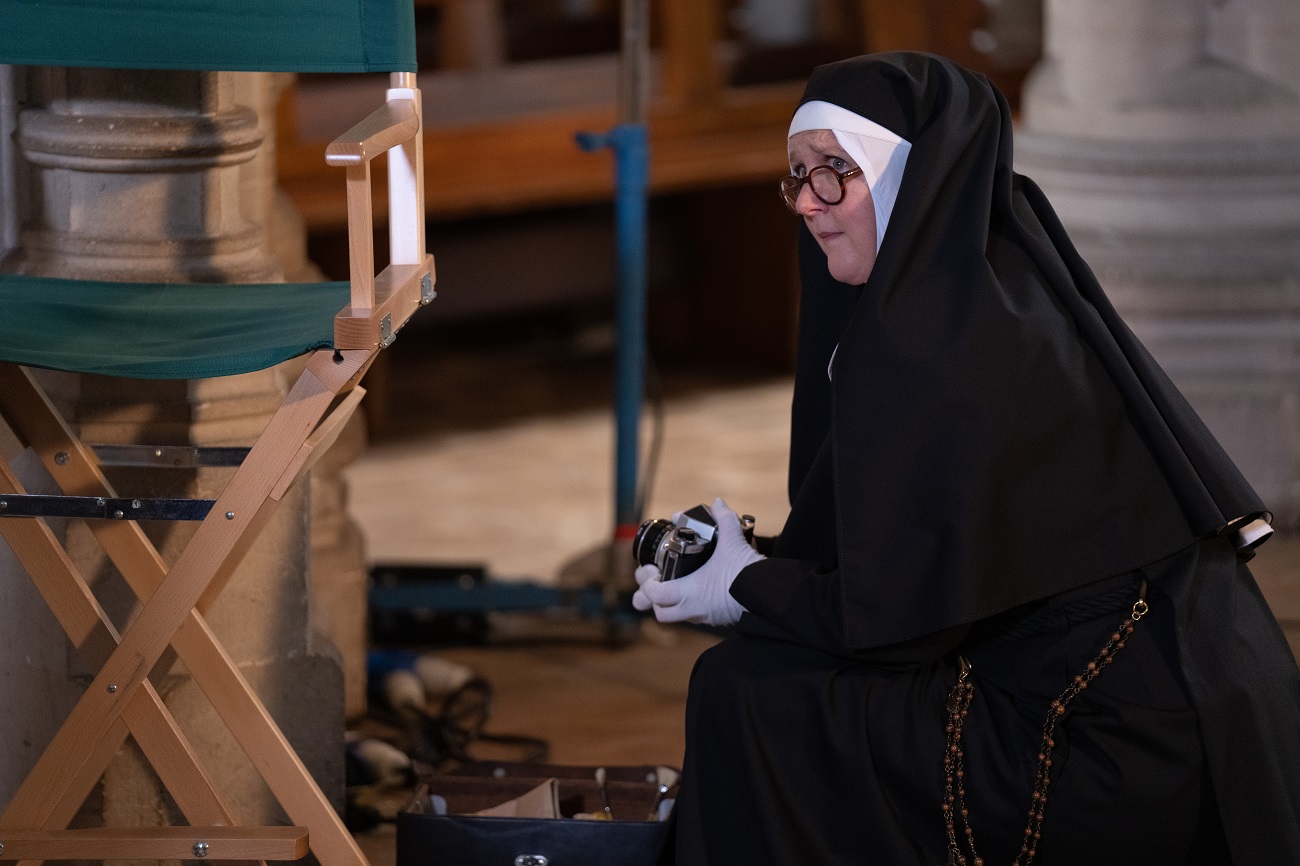 Sister Boniface Mysteries – This new light mystery from the creators of Father Brown follows a wine-making, crime-solving, Cotswold-dwelling nun. Lorna Watson reprises her role as Sister Boniface, having appeared once before in an early episode of Father Brown. Boniface is a forensics maverick in 1960s England, helping the police solve crimes with knowledge that surpasses what they're currently using in their own labs. They may not always understand her, but they know she's usually right. Watch it HERE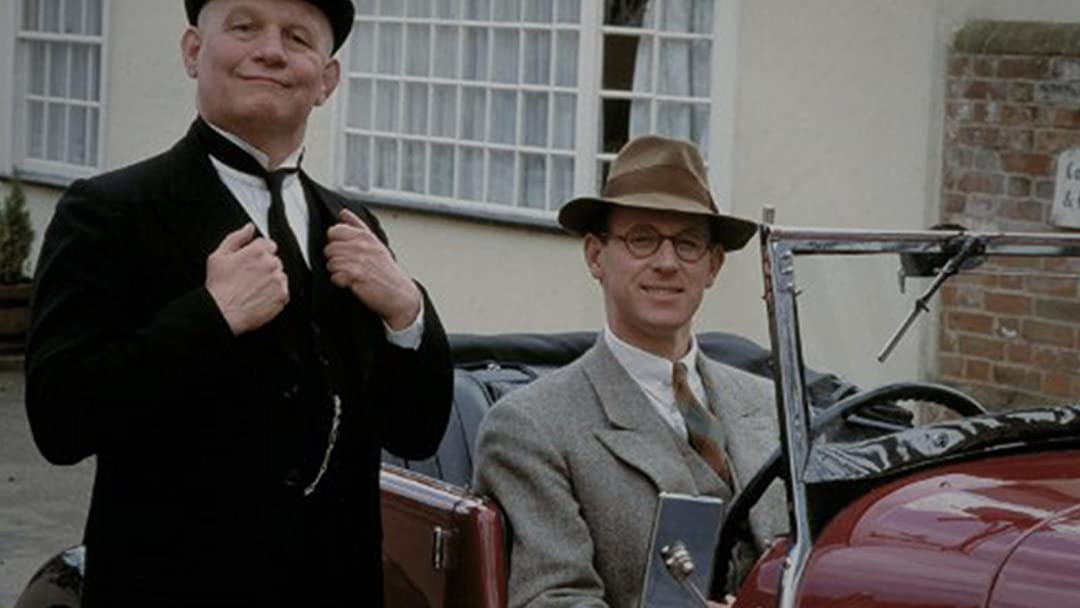 Campion – An aristocrat in the 1930s adopts a fake name and investigates mysteries with help from his servant. Peter Davison (Doctor Who) stars as Albert Campion, with Brian Glover (Rumble) as his manservant. The series was based on the Albert Campion mystery novels written by Margery Allingham. Watch it HERE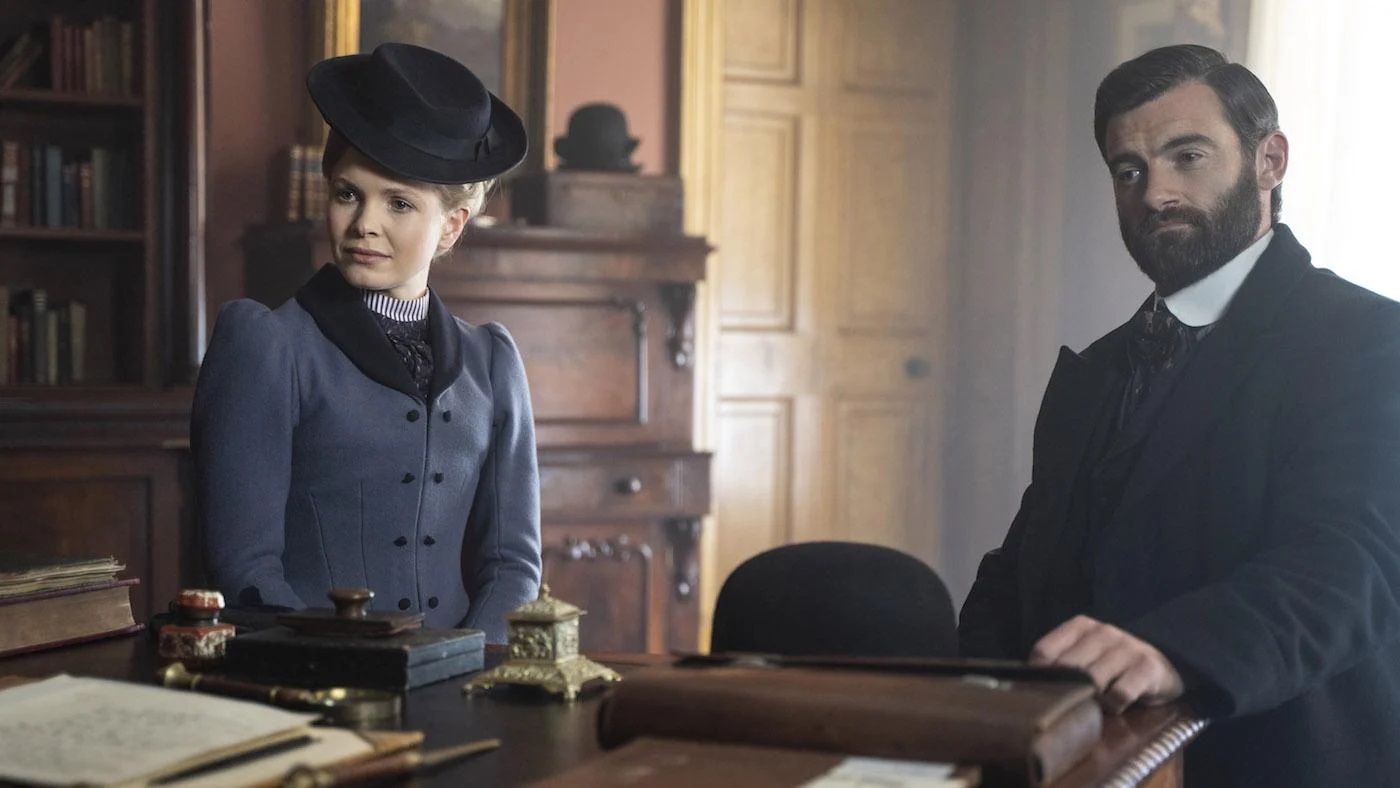 Miss Scarlet & the Duke – When Eliza Scarlet's father dies, he leaves her in a precarious financial situation and she decides to take over his PI business. Unfortunately, she lives in Victorian times, and there aren't many who want to hire a woman to do a "man's job". The series sees her fighting to make the business work and find a way forward in her new life – often butting heads with her dear friend Inspector Wellington. Stream it HERE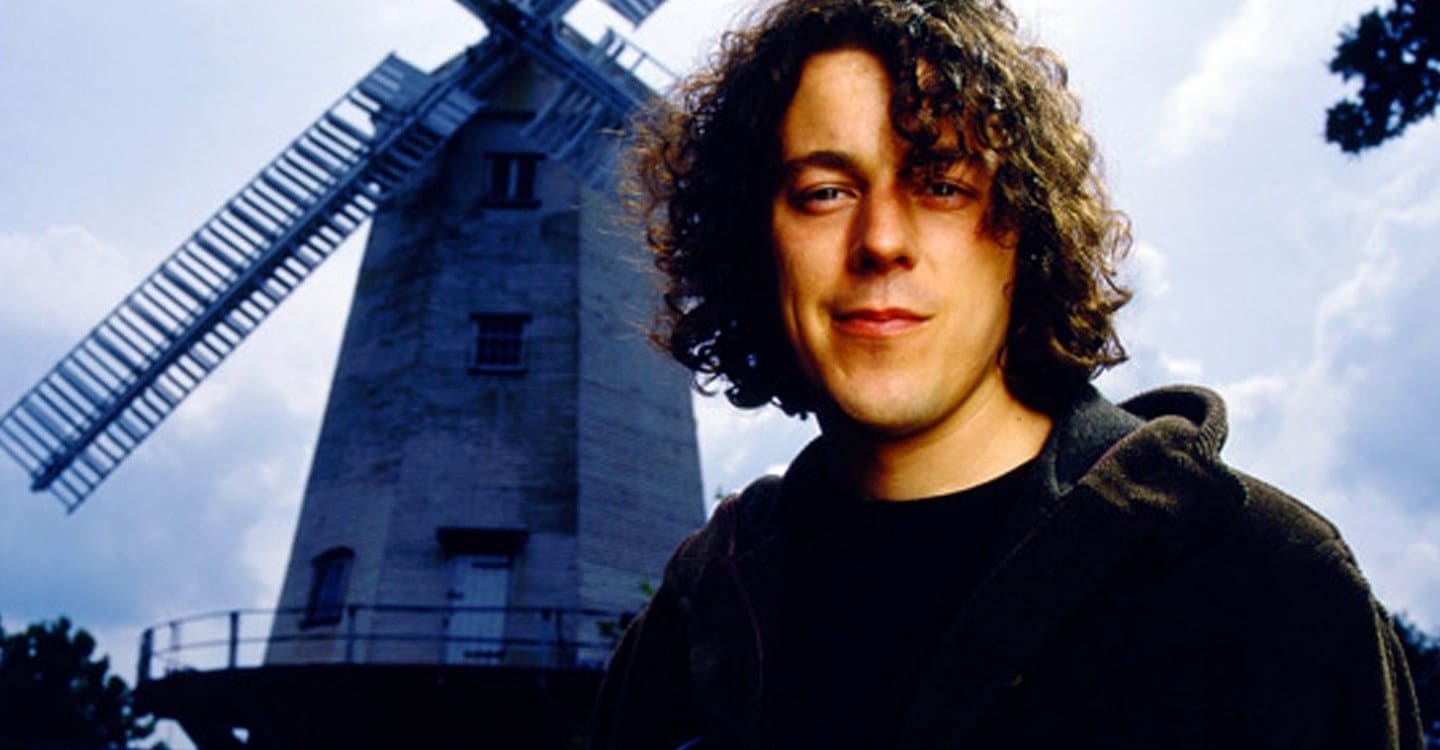 Jonathan Creek – It would be tough to come up with a more far-fetched idea for a mystery series – a journalist teams up with a guy who designs magic tricks and lives in a windmill. Still, the fact that it's an unlikely setup doesn't make it a bad one. Jonathan Creek is a fun, light-hearted mystery series focusing on locked-room style mysteries. While the first few seasons are widely considered the best, the whole thing is worth a watch if you enjoy cozy mysteries. Stream it HERE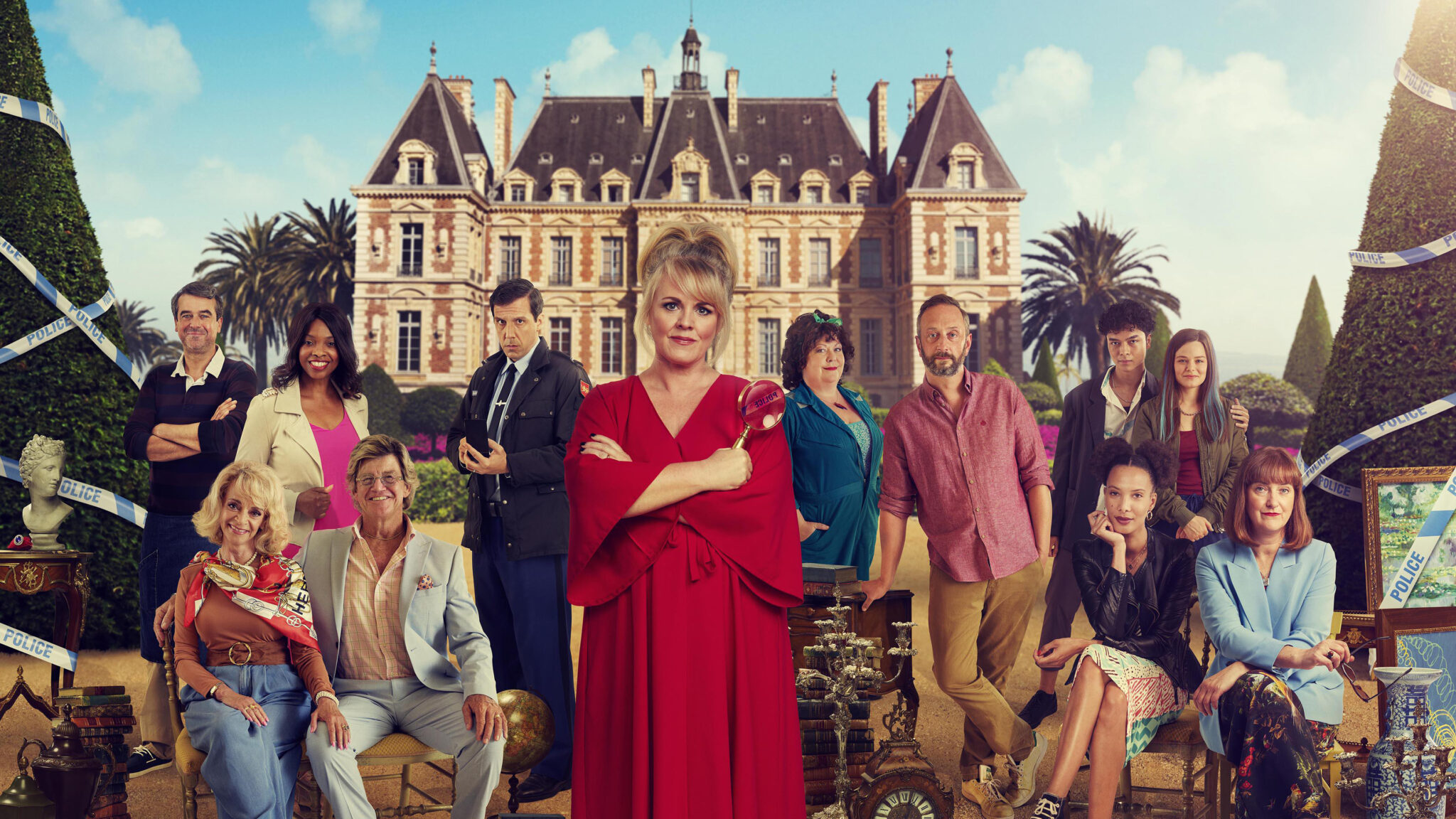 Madame Blanc Mysteries – Created and starred in by actress Sally Lindsay, this Acorn TV original follows a woman whose husband has died in mysterious circumstances during a routine antiquing trip to France. After his death, she finds their accounts are all drained, and the only thing left is their house in France. She heads there to sort out what's happening. Stream it HERE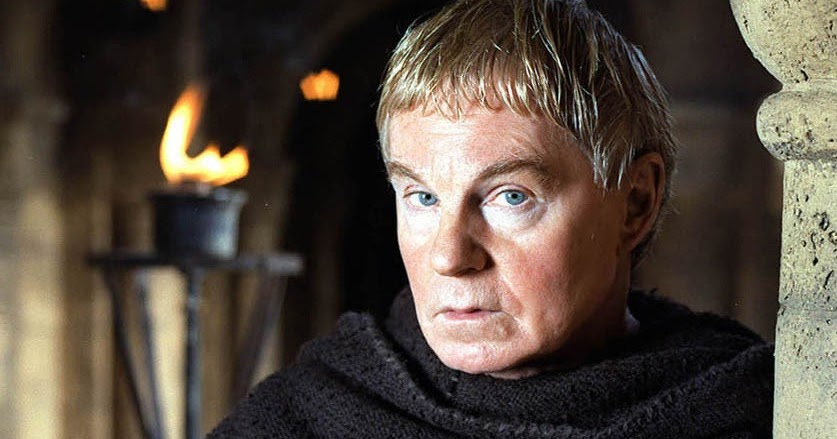 Cadfael – Based on the Cadfael novels by Ellis Peters, this series features Sir Derek Jacobi as a medieval monk and detective. Stream it HERE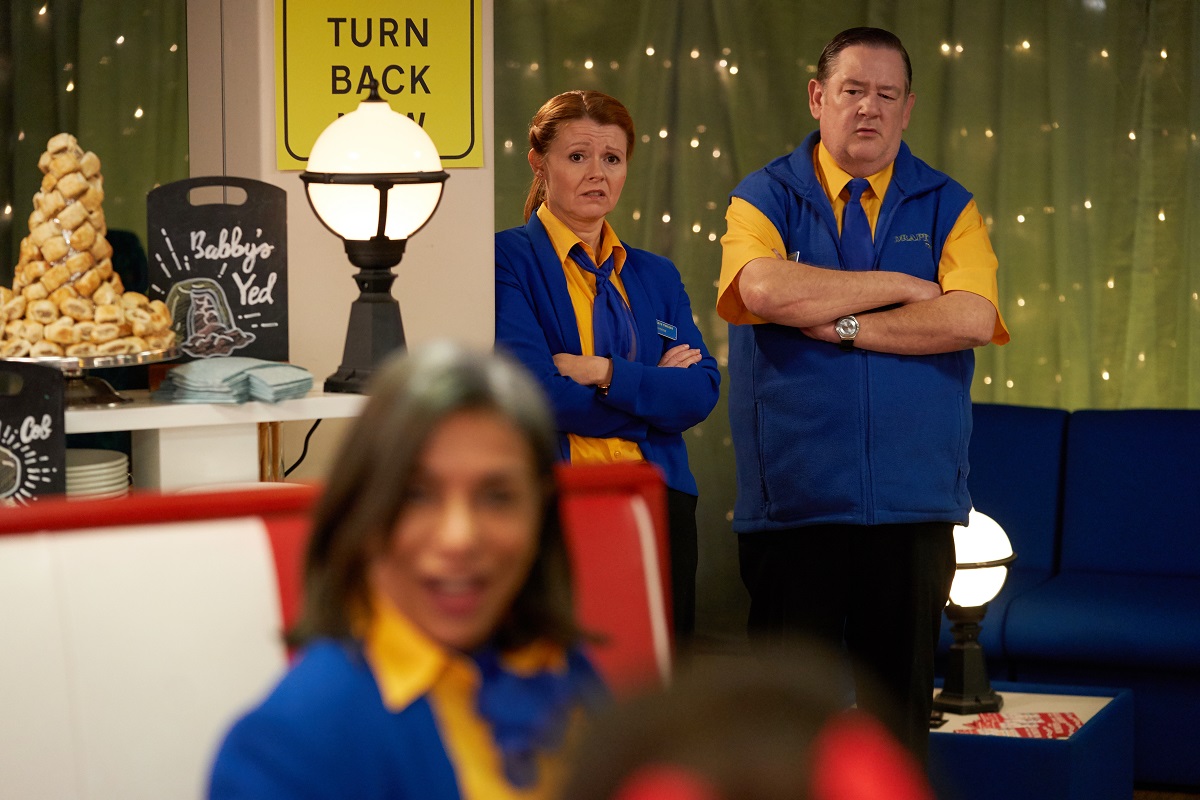 Murder, They Hope – After a number of murder-plagued outings, tour guides Gemma and Terry decide to give up coach tours and become private investigators. They bring few skills or qualifications to the work, but plenty of heart. This is the follow-up to Murder on the Blackpool Express, Death on the Tyne, and Dial M for Middlesbrough. Stream it HERE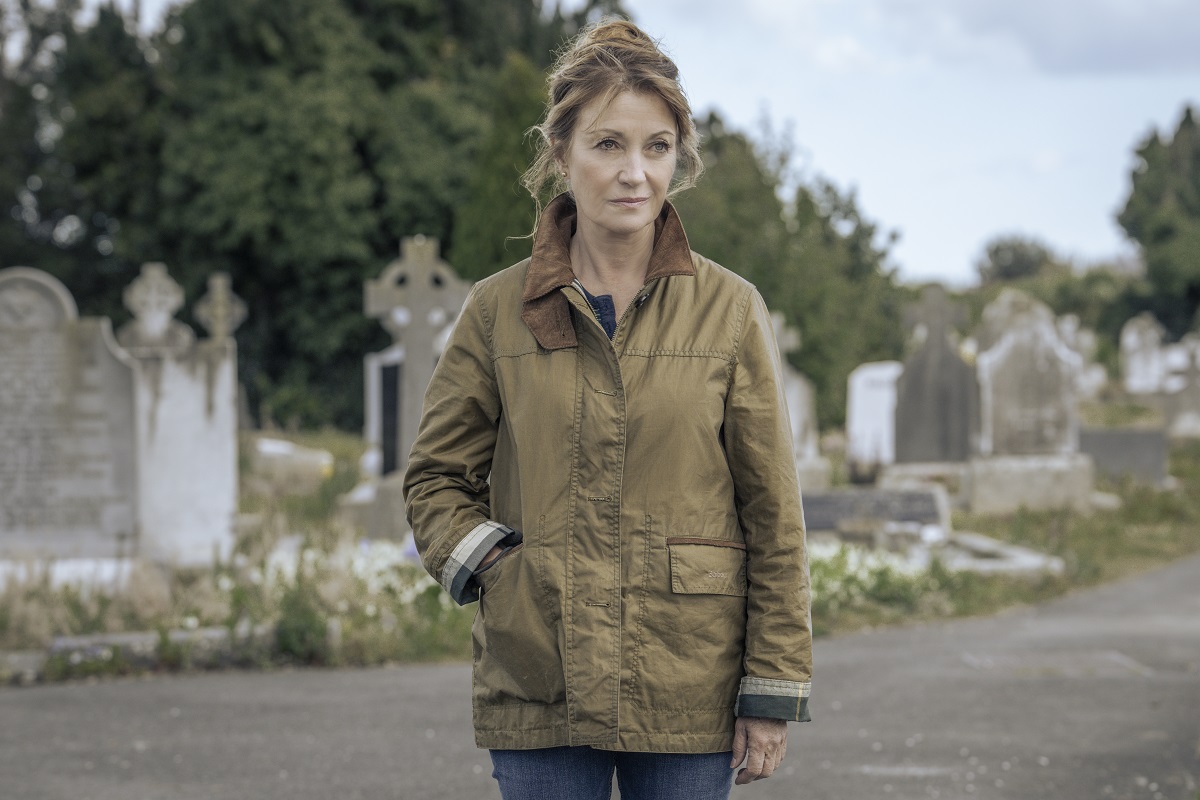 Harry Wild – Ireland – Jane Seymour (The Kominsky Method) stars in this series about a recently retired English professor with a knack for investigation and a tendency to interfere in her police detective son's cases. Watch it HERE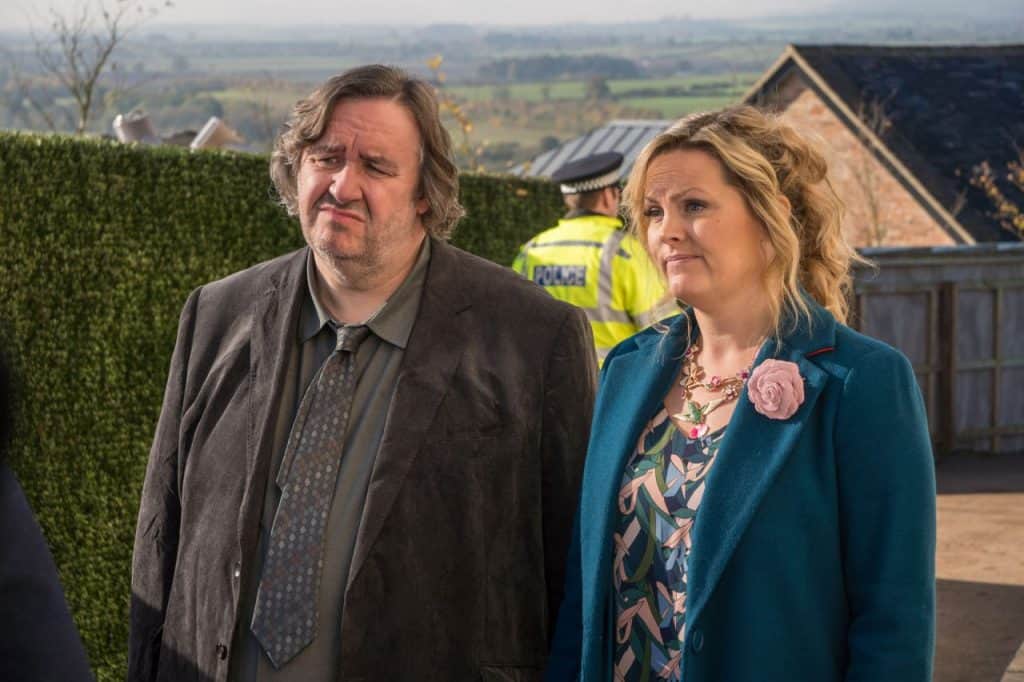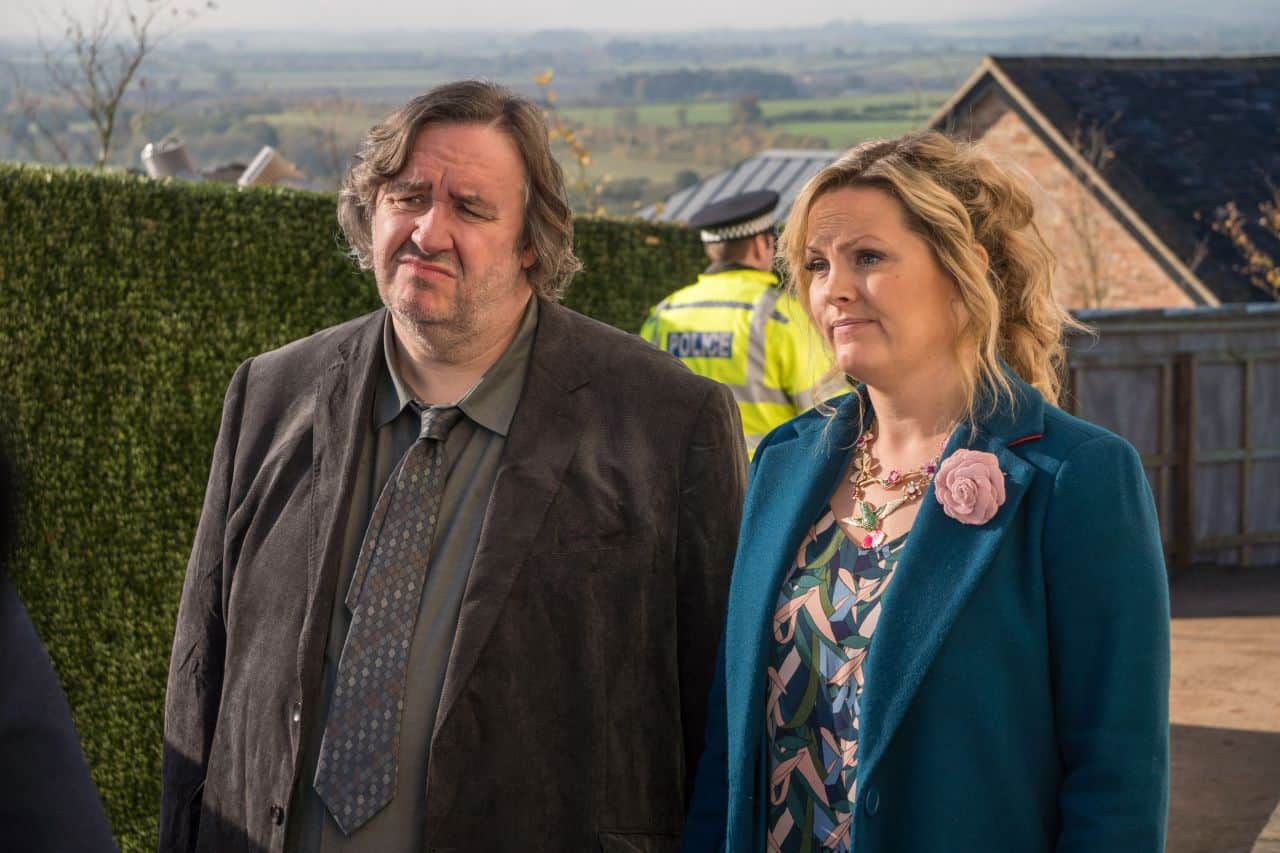 Shakespeare & Hathaway – This delightful series is technically about a couple of PIs, but between Luella Shakespeare's hair-styling past and assistant Sebastian's theatrical career, it's very much a cozy mystery. Sex and violence are mild, and the gorgeous backdrop of Stratford-upon-Avon will have you browsing holiday booking sites and dreaming of a trip to England. Season 4 was delayed by the pandemic, but it's still on the way. Stream it HERE | Buy it HERE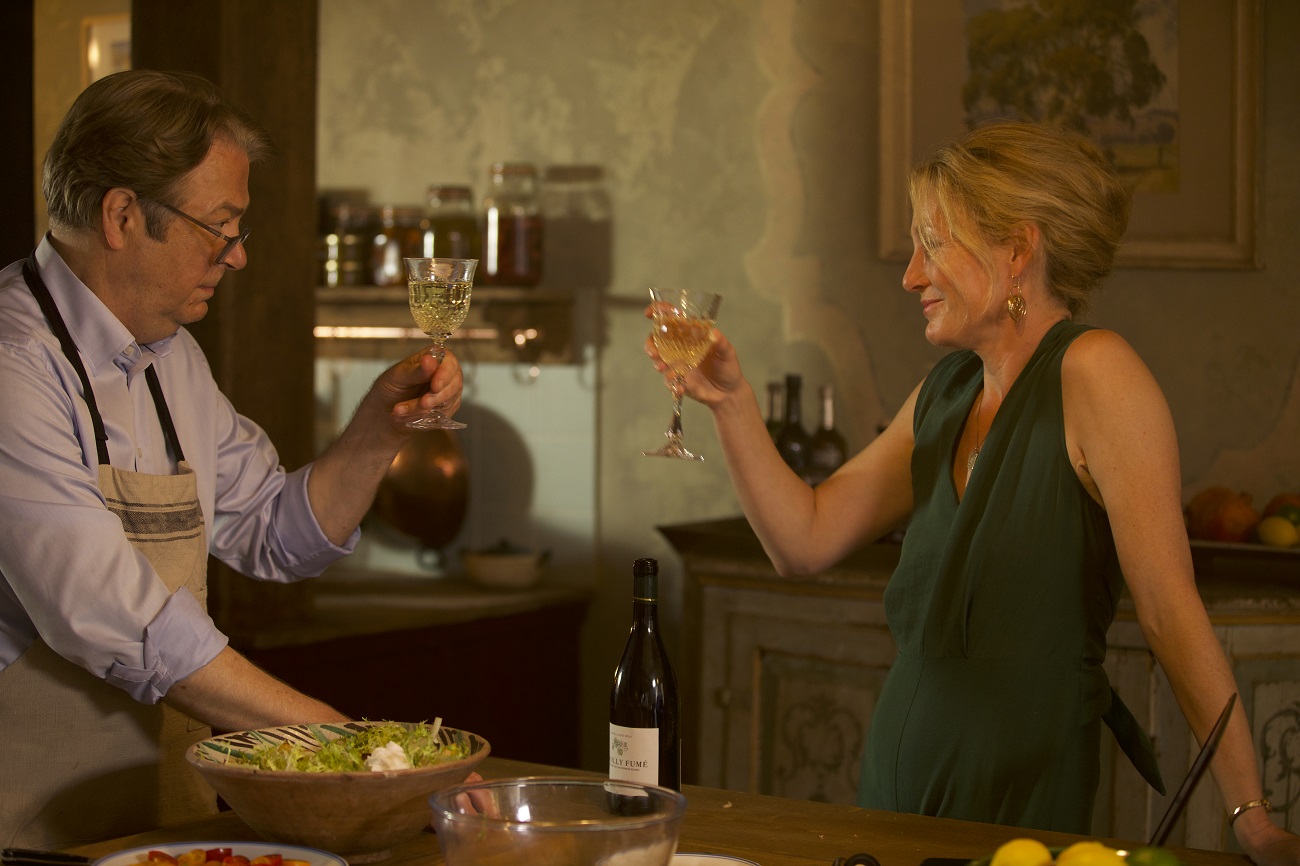 Murder in Provence – Roger Allam (Endeavour, The Thick of It), Nancy Carroll (The Crown, Father Brown) and Keala Settle (The Greatest Showman) star in this upcoming adaptation of M.L. Longworth's A Provençal Mystery novels. The series follows Antoine Verlaque (Allam), an investigating judge in Aix-en Provence, and his romantic partner Marine Bonnet (Carroll) as they investigate and solve murders and mysteries in their idyllic homeland. They also get help from Hélène (Settle), a detective and long-time confidant to Antoine. Watch it HERE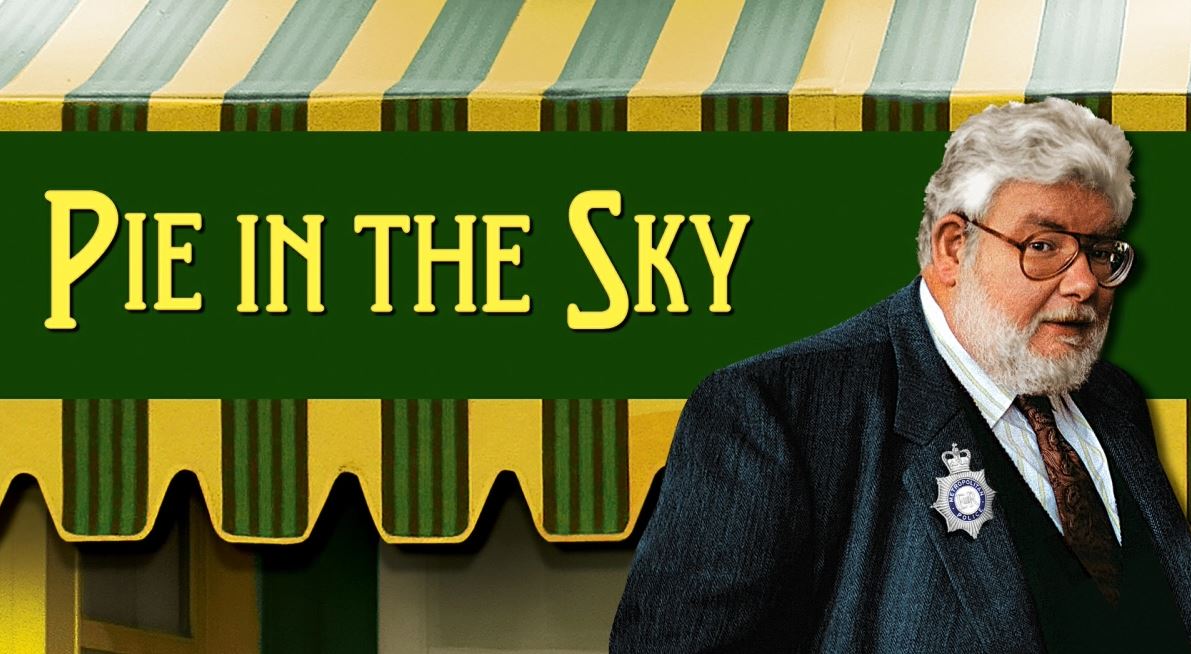 Pie in the Sky – DI Crabbe is a semi-retired police officer who tries to retire and open a restaurant, but constantly gets called back to help the police. Some might not consider it a true cosy due to his police ties, but it does meet many of the criteria, with Crabbe running a restaurant in between solving crimes. Sex, violence, and language are all fairly toned down, too. Stream it HERE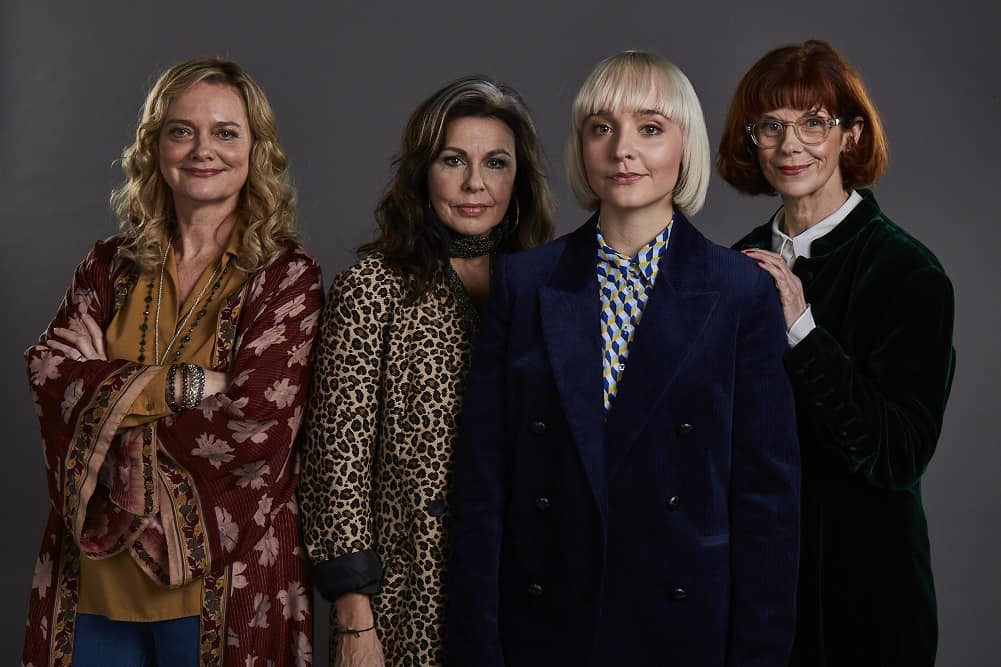 Queens of Mystery – This new series from Acorn TV flips the cozy convention on its head, putting the focus squarely on a young police detective – but it's her meddling, crime-solving, mystery-writing aunts who give it the cozy feel. Season 2 premieres soon. Stream it HERE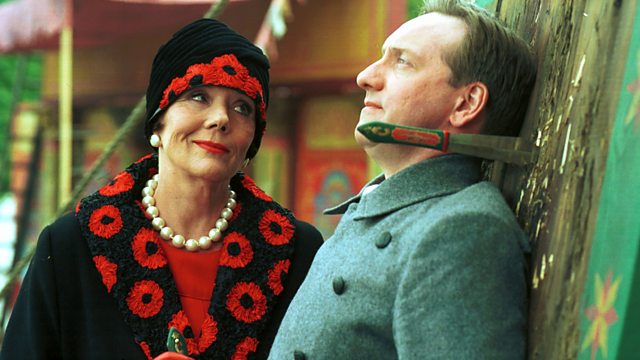 Mrs. Bradley Mysteries – Diana Rigg stars as Mrs. Bradley, a slightly edgier version of Miss Marple who solves mysteries alongside her devoted chaffeur. Stream it HERE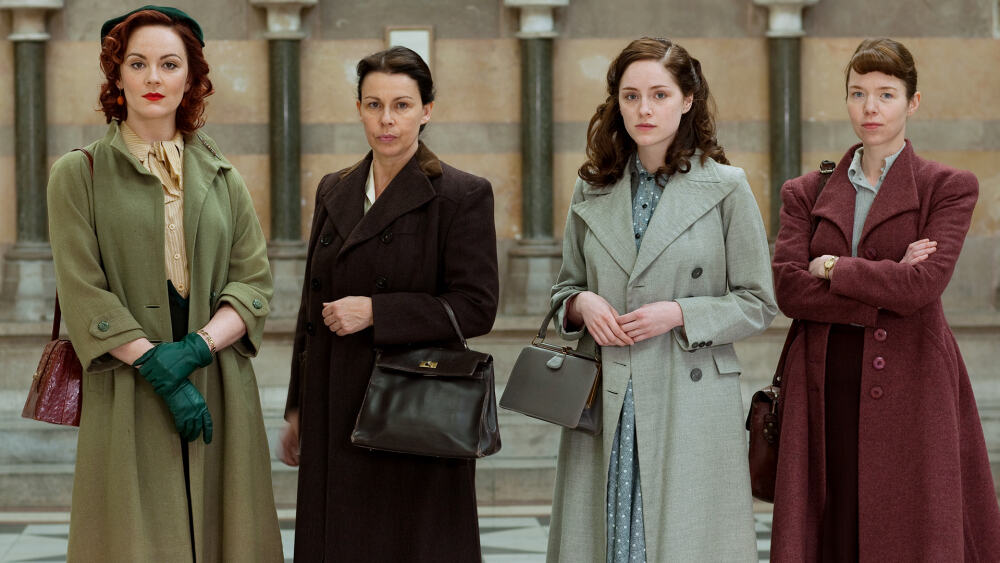 The Bletchley Circle – World War II was perhaps the first time in history when the UK started to make good use of their female talent. Perhaps most notably, a variety of intelligent women were trained as codebreakers at Bletchley Park.
Sadly, their talents were no longer needed or respected in the years immediately following the war, and many of those women found themselves bored and in need of a challenge. In Bletchley Circle, four former Bletchley codebreakers team up to solve vexing local crimes, despite the fact that the men in charge would rather they not. This one's a bit darker than the typical cozy, but it fits most of the criteria. Stream it HERE
The Bletchley Circle: San Francisco – Though the general consensus seems to be that this followup series is not even close to as good as the original, that's more because the original was just so good – and the British scenery didn't hurt, either. In the new series, we find ourselves in San Francisco with Millie Harcourt, Jean McBrian, and some new American codebreakers. Stream it HERE
Not-Quite-Cozy British TV Mysteries
For one reason or another, these mysteries don't quite make the cut for cozy – but they have a number of the right elements and we figure they'll probably appeal to someone who enjoys a good cozy mystery.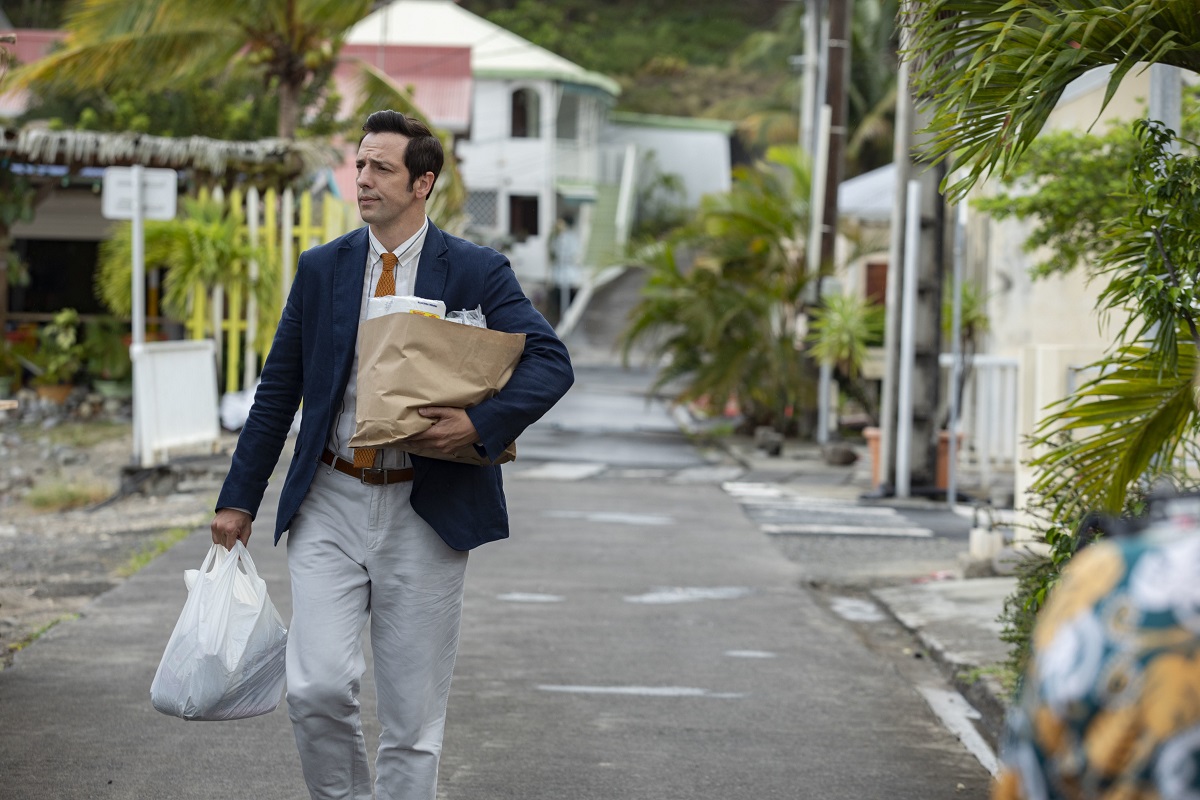 Death in Paradise – While Death in Paradise revolves around an island police station, it hits most of the other cozy criteria. There's plenty of humour, the tone is light, and the tropical scenery is lovely. This long-running series focuses on British detectives (okay, one Irish) plonked down in a warm, humid, informal island life. Much of the humour comes from cultural differences and misunderstandings that occur as they lead their team of detectives through murder cases. Stream it HERE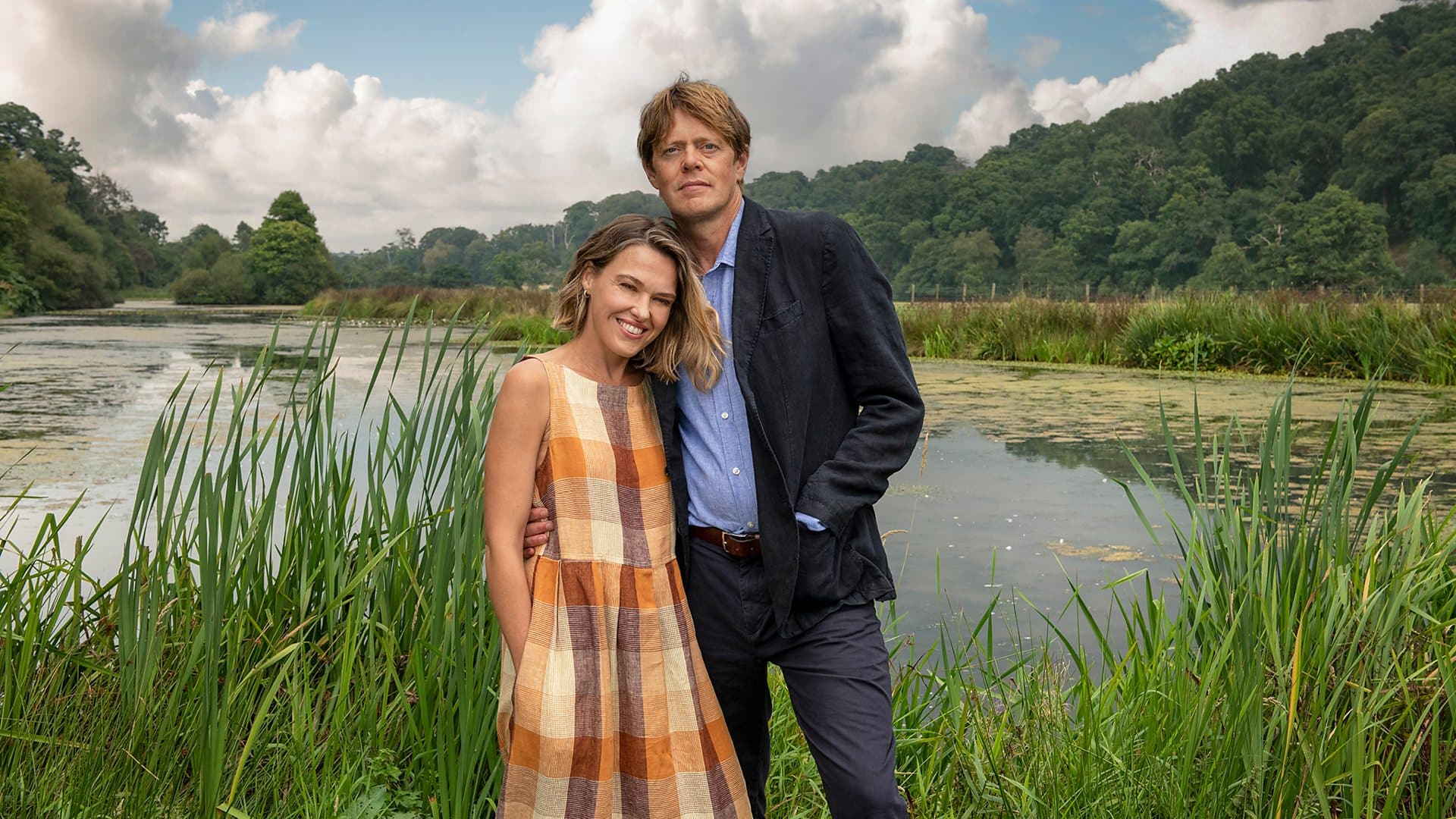 Beyond Paradise – This Death in Paradise spin-off follows DI Humphrey Goodman (Kris Marshall, My Family) and his fiancée, Martha (Sally Bretton, Not Going Out), as they leave the big city to start a new life in coastal Devon. Humphrey will take over as DI at the isolated Shipton Abbott police station, while Martha wants to start her own cafe. The two want nothing more than a quiet, simple life amongst nature and good people – but it doesn't take long for them to realise that country life has its own set of dangers. Premieres February 2023 on BritBox.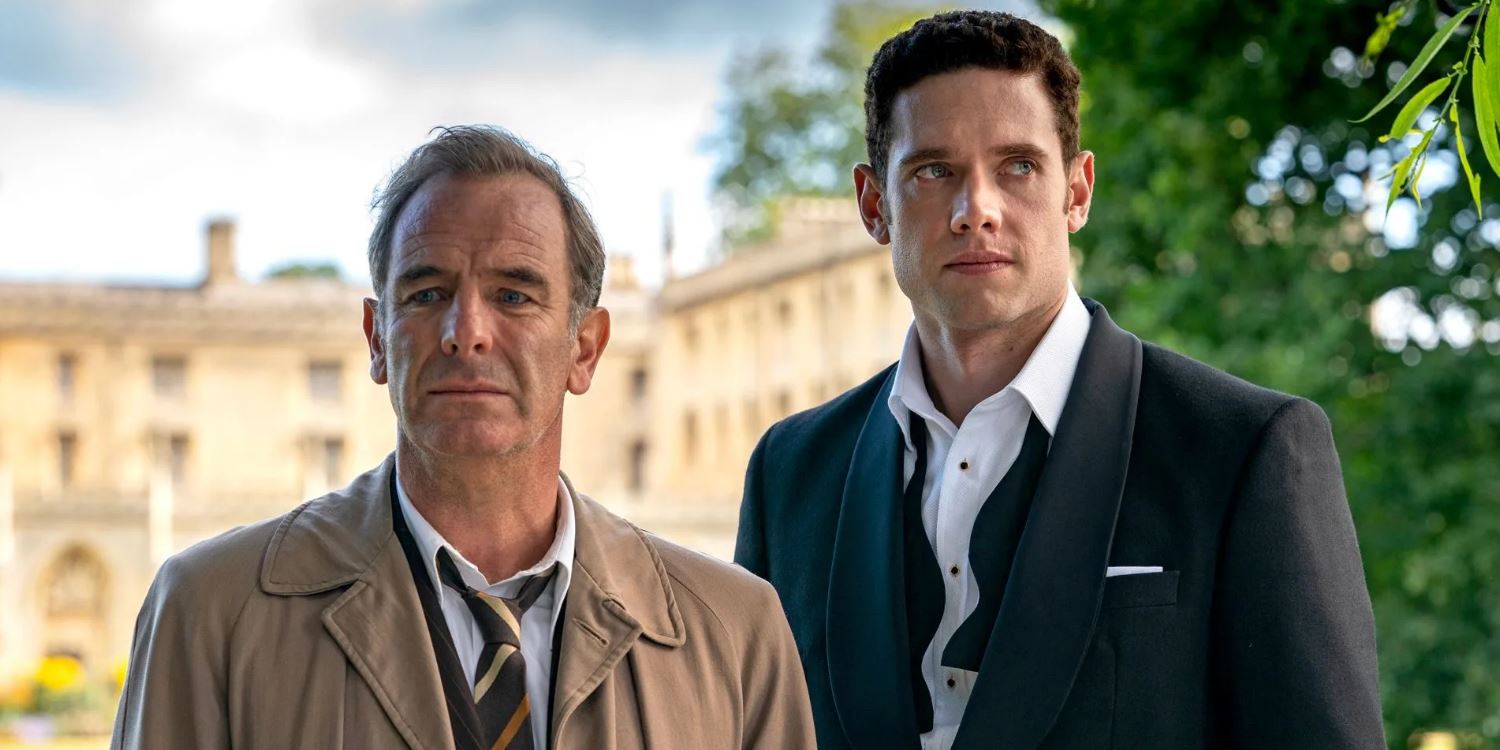 Grantchester – Reverend Sidney Chambers (and later, Reverend Tom Davenport) helps DI Geordie Keating solve crimes around the small Cambridgeshire village of Grantchester. Though it's a bit more serious than a cozy, it features a close-knit community and a crime-solving vicar, both common elements of cozies. Though sex and violence are present and greater than in a typical cozy mystery, the setting (1950s England) means the overall tone is still a good bit milder than most modern "gritty" mysteries. Stream it HERE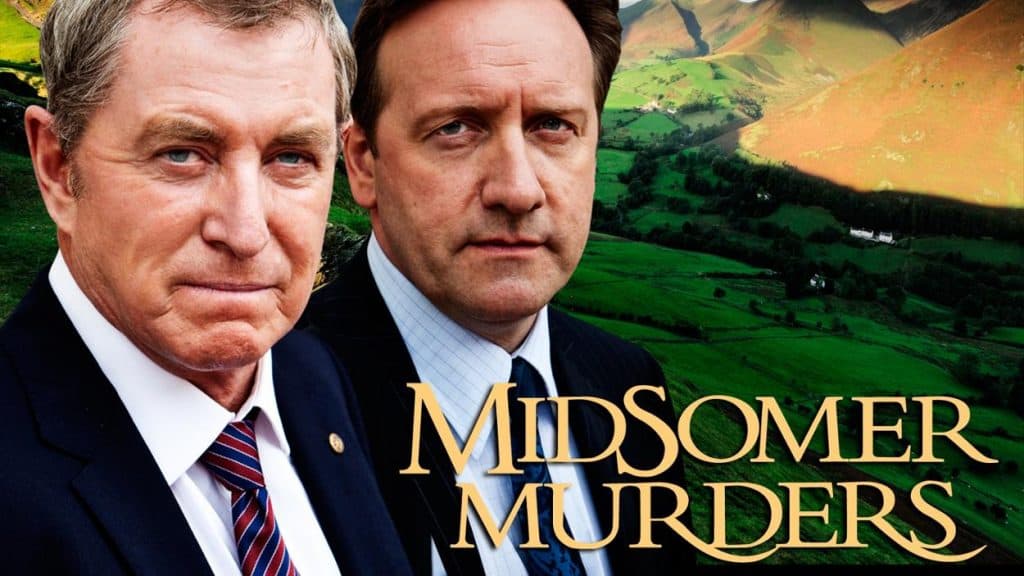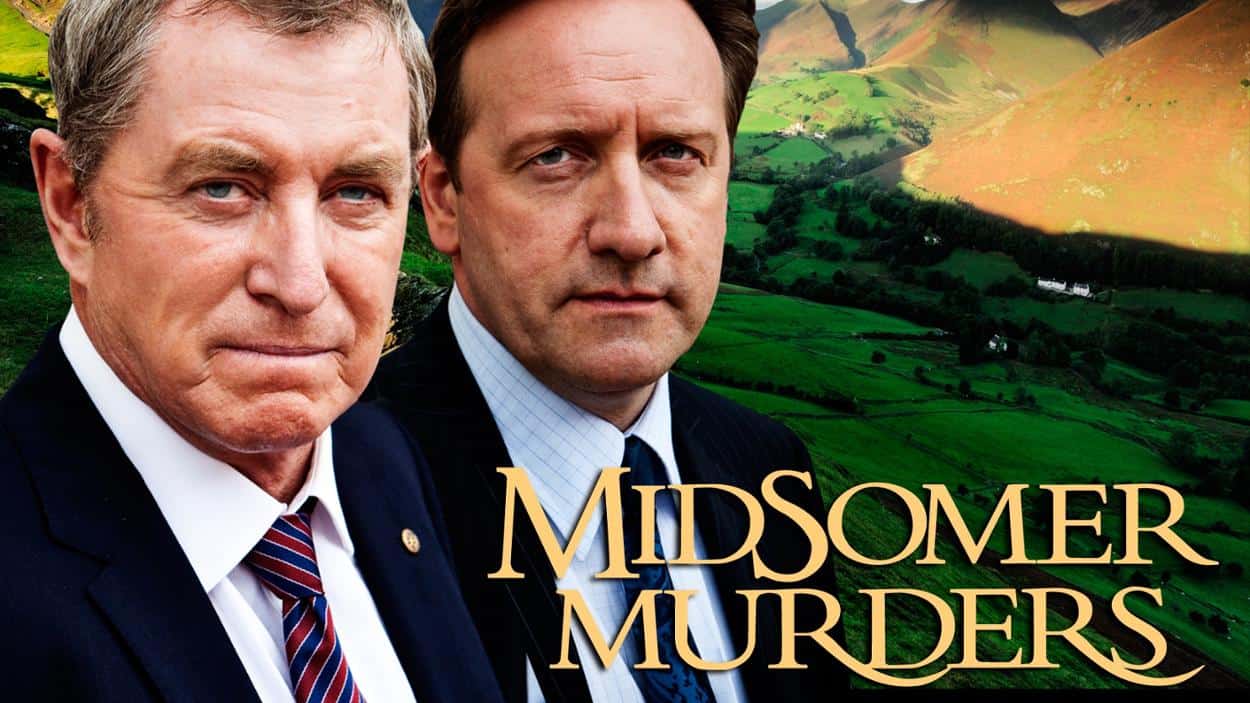 Midsomer Murders – Though it often feels like one of Britain's coziest mysteries, the fact that police work is so central to each episode prevents it from being a true cozy mystery. John Nettles (and later, Neil Dudgeon) star in this classic, long-running series about murder in the lovely county of Midsomer. Stream it HERE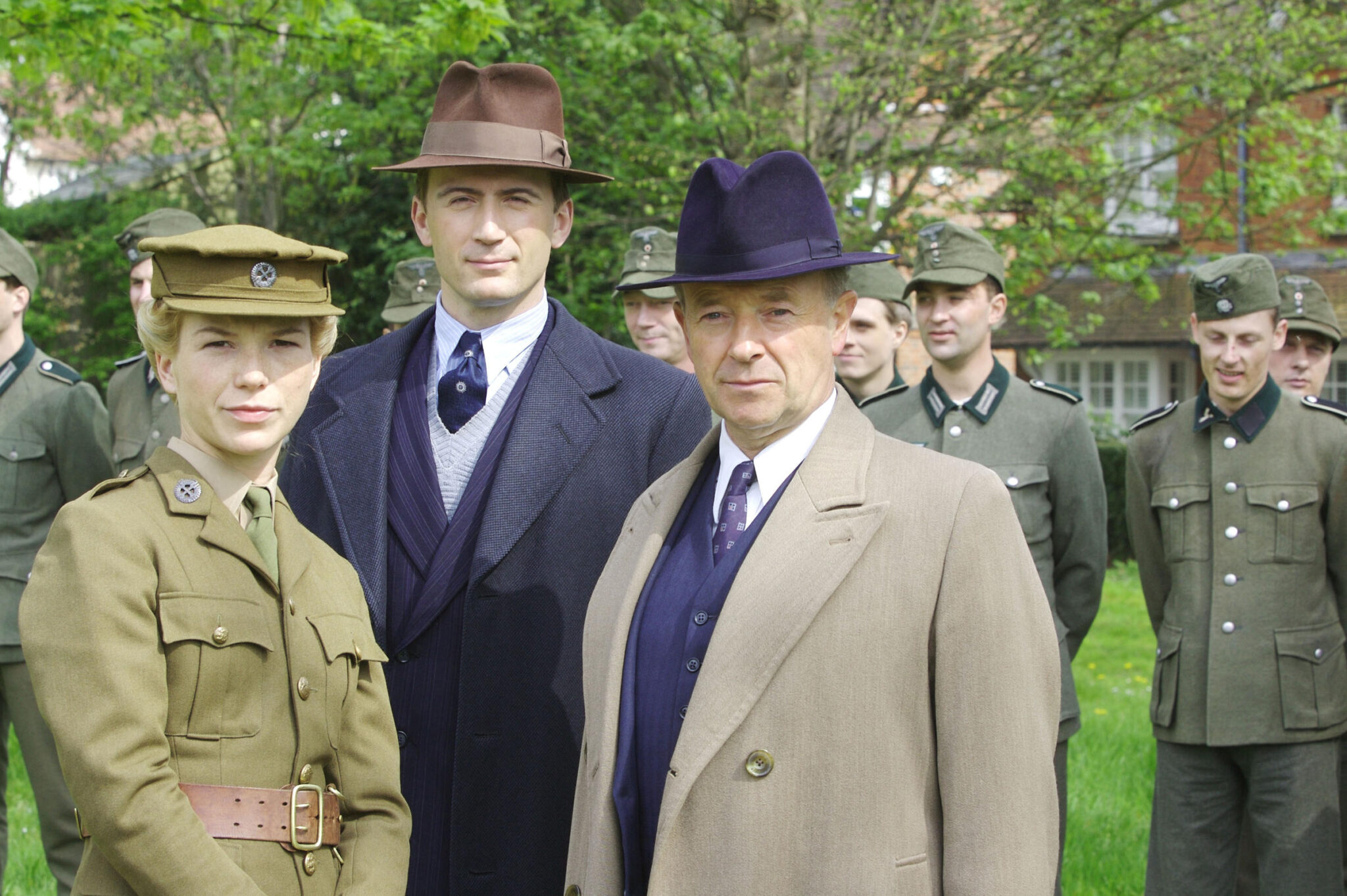 Foyle's War – DCS Foyle fights a war against crime in southern England as WWII goes on around him. Though it DOES feature a professional detective and the themes can occasionally veer a bit darker than the usual cozy mystery, the scenery and backstories and WW2-era "pull-together" feel of the series all combine to give it a hint of coziness. Michael Kitchen (The Life of Rock with Brian Pern) and Honeysuckle Weeks (The Five) star. Stream it HERE
Gil Mayo Mysteries – DI Gil Mayo is a light-hearted alternative to the typical hard-boiled cop mystery, but again, he IS a cop, and police investigations are central to the series – so it's not quite cozy. Stream it HERE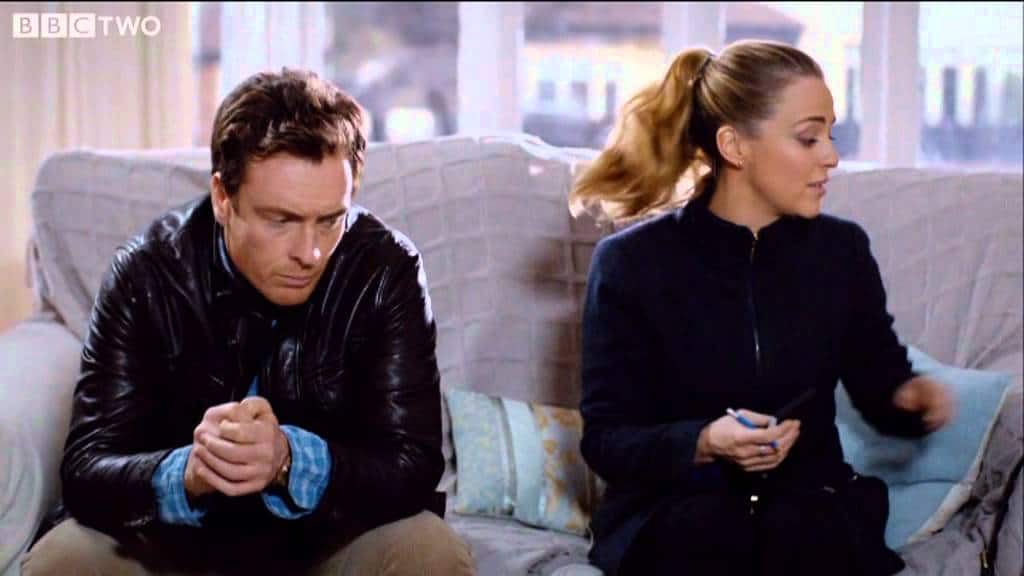 Vexed – This series about a two police detective partners is bright and upbeat, but not quite a cozy mystery. It focuses on the partnership of an eccentric male detective and his troubled new female partner. Stream it HERE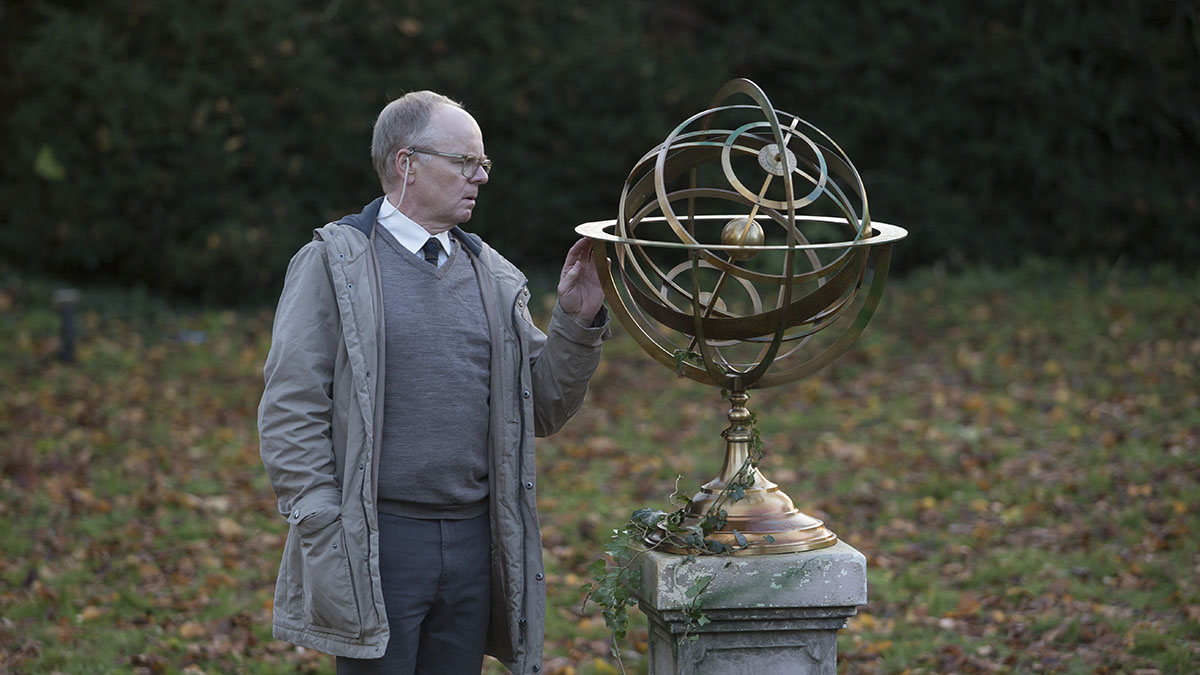 McDonald & Dodds – Set in Bath, England, this light mystery isn't 100% cozy (it does feature police officers), but it keeps the sex and violence to a minimum – and even the filming itself feels brighter than many mysteries. It follows two mismatched detectives, played by Jason Watkins (The Crown, Trollied) and newcomer Tala Gouveia. There are three seasons so far, but season 4 of McDonald & Dodds is coming soon.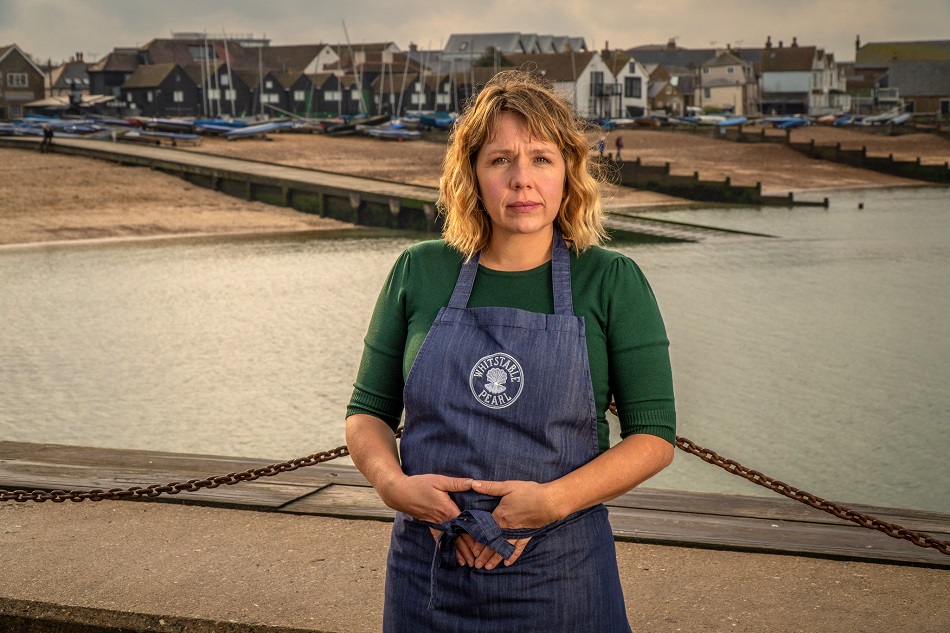 Whitstable Pearl – Whitstable Pearl is based on Julie Wassmer's series of cozy mysteries – but the show they made feels considerably less cozy, even though it retains the amateur sleuth and quaint seaside town. The series follows restaurant owner Pearl Nolan as she follows her long-deferred dream of investigative work. Unfortunately, her first case begins when a friend's body is found in mysterious circumstances. Kerry Godlimann (After Life) stars as Pearl, with Frances Barber (Silk) playing her mother, Dolly. Howard Charles (The Musketeers) plays DCI Mike McGuire, the friendly officer who will, of course, bristle occasionally at her meddling. Watch it HERE
Australian & Canadian Cozy Mysteries
If the British Isles aren't keeping up with your need for cozy mystery shows, we recommend turning to the Commonwealth.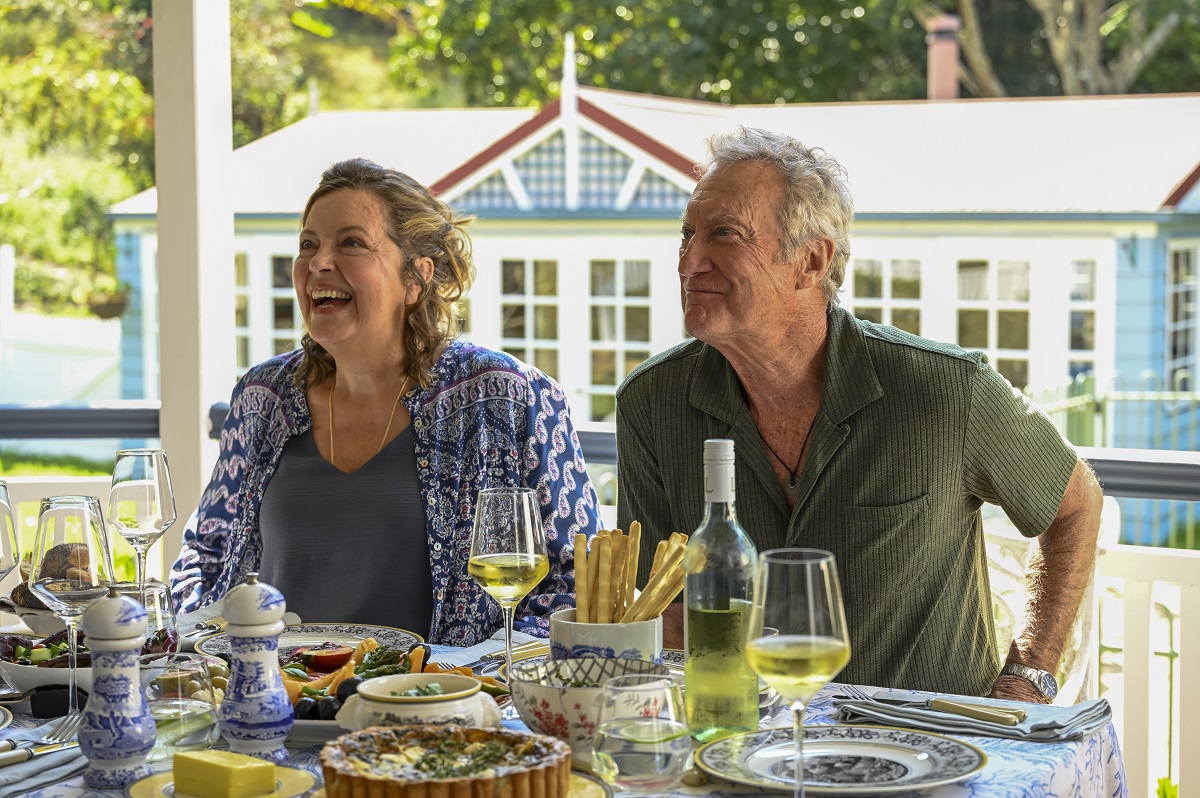 Darby & Joan – When a widowed English nurse's husband dies in mysterious circumstances, she heads to Australia to get answers. There, a chance encounter pairs her with ex-detective Jack Darby – a man on the road to escape his past. Together, they travel around Australia, finding murder and danger at every turn. Watch it HERE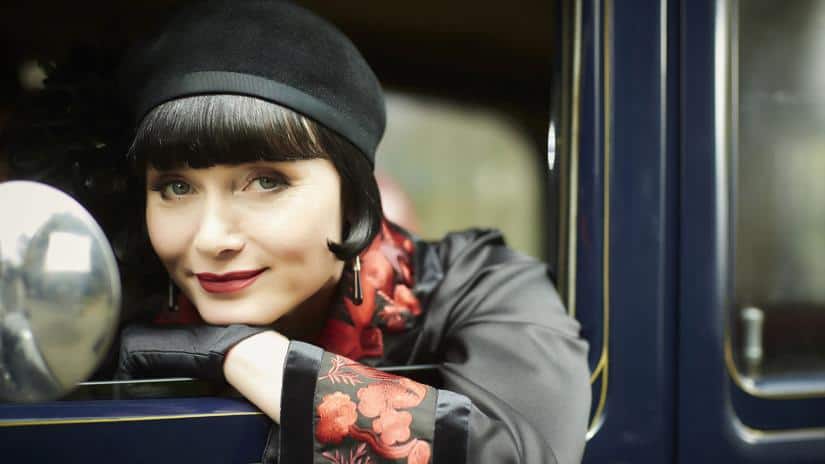 Miss Fisher's Murder Mysteries – In 1920s Melbourne, Phryne Fisher stands out. She's a uniquely modern woman who never lets her gender get in the way of a good time – or solving a murder. Stream it HERE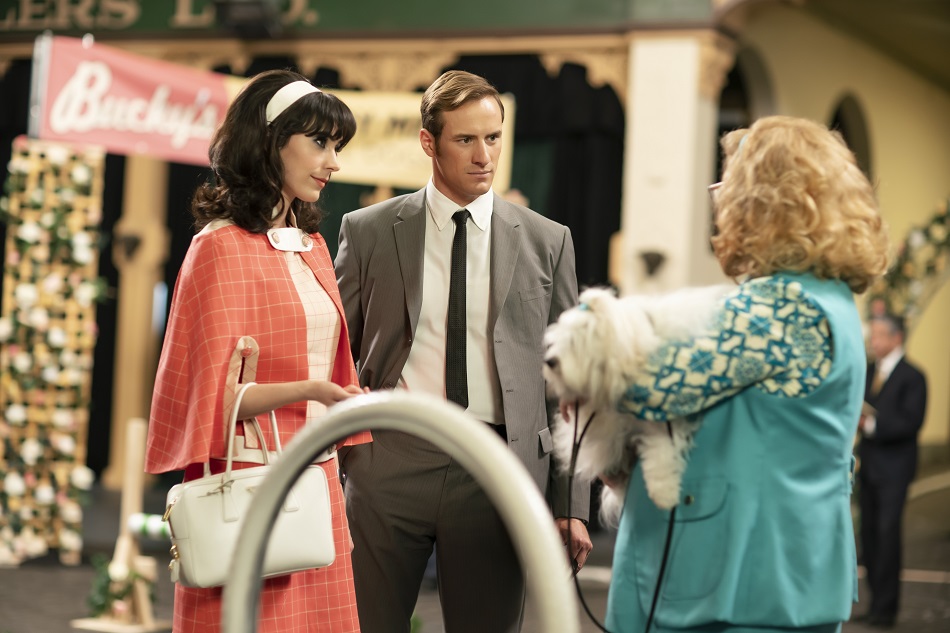 Miss Fisher's Modern Mysteries – In this Miss Fisher's Murder Mysteries spin-off, Phryne Fisher's long-lost niece Peregrine follows in her aunt's footsteps after her mysterious disappearance. Stream it HERE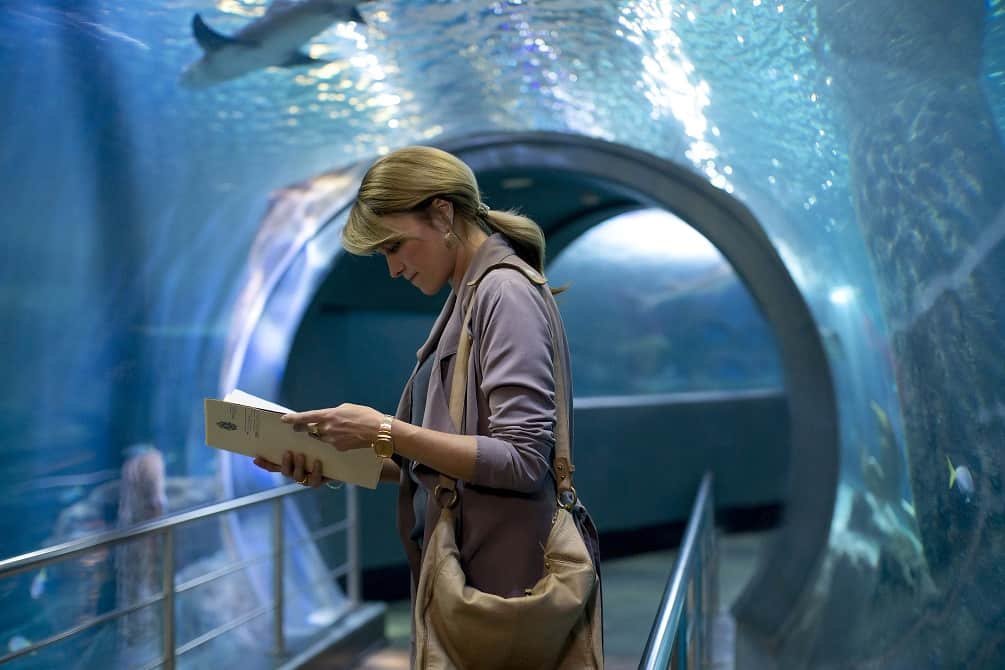 My Life is Murder – Lucy Lawless stars as retired detective Alexa Crowe, a woman recovering from tragedy and occasionally helping out the local police. There are now two seasons of this one – the first set in Australia, and the second in New Zealand. Stream it HERE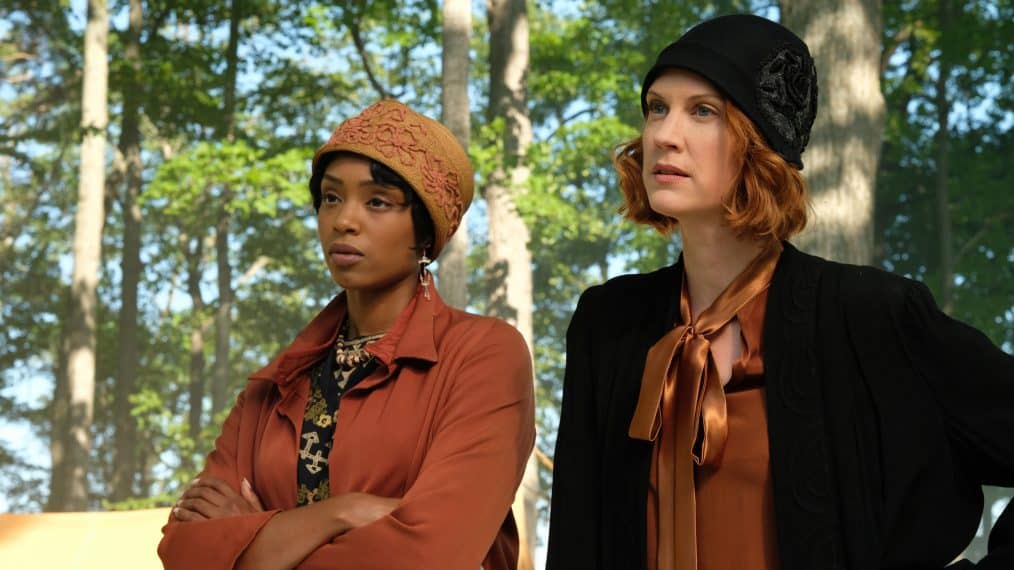 Frankie Drake Mysteries – In 1920s Toronto, Frankie Drake and her partner Trudy Clarke solve mysteries out of their own PI firm – and occasionally, they bump into some very famous people. Stream it HERE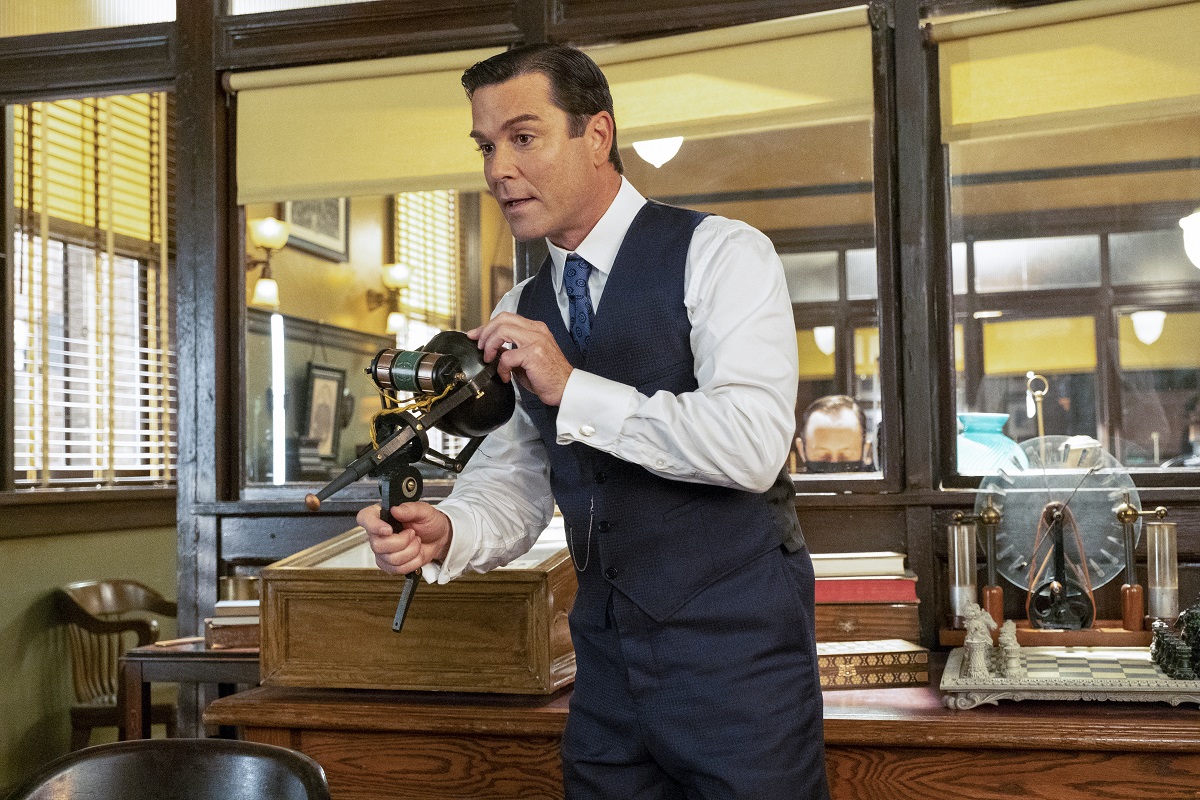 Murdoch Mysteries – Set in the Victorian era, this Canadian mystery bends the rules just a little (the main detective is a police detective) – but it fits the genre in every other way. Yannick Bisson stars as William Murdoch, a Toronto detective who implements groundbreaking new forensic techniques like fingerprinting and profiling. Watch it HERE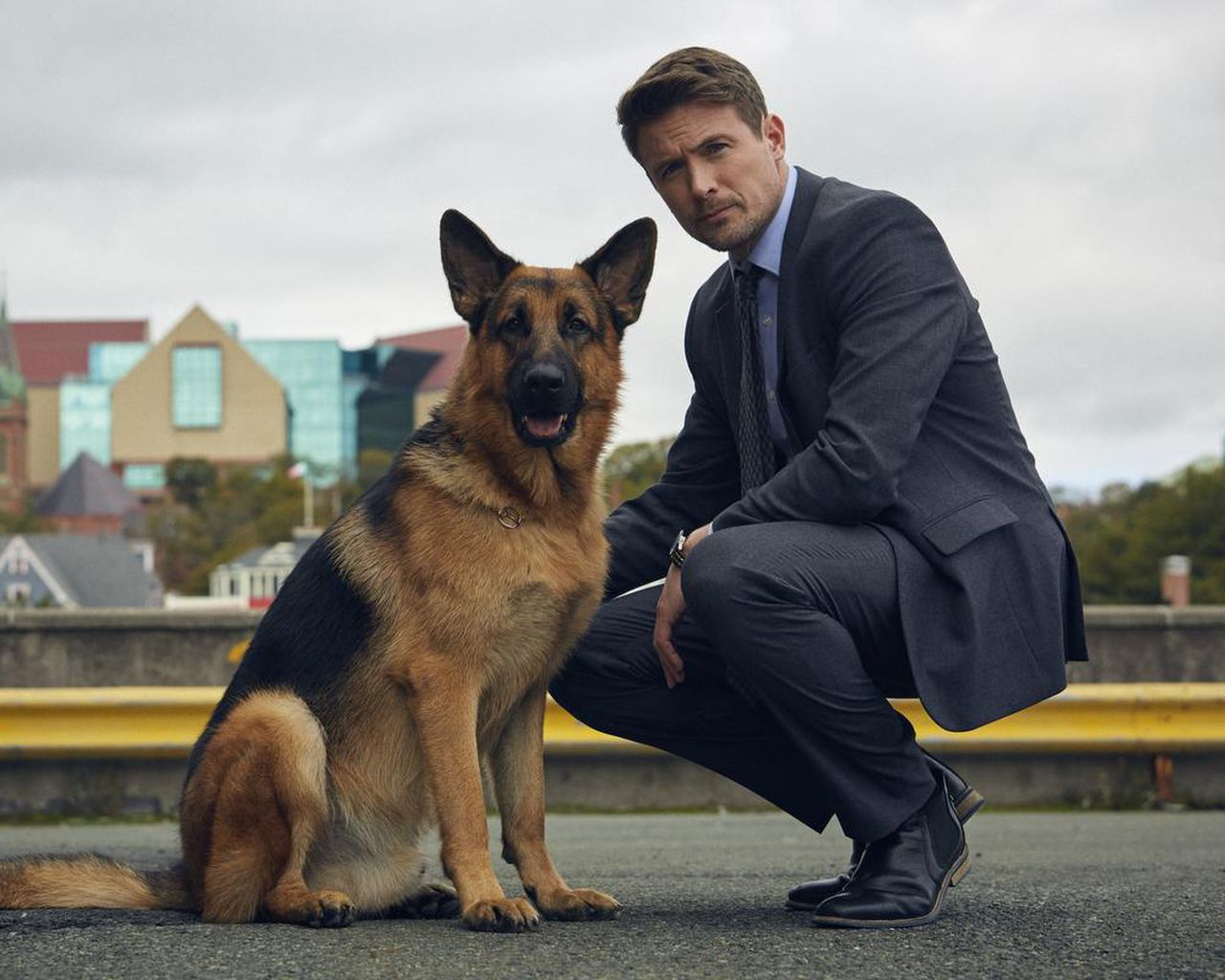 Hudson & Rex – Based on the Austrian-Italian series Kommissar Rex, this series follows a troubled detective who struggles until he finds his perfect partner – a German Shepherd named Rex. Watch it HERE
Mr. and Mrs. Murder – A fun middle-aged pair works together as crime scene cleaners – but they somehow manage to solve more crimes than the actual police. Stream it HERE
Save it on Pinterest!