Madame Blanc Mysteries, Season 2 Premiere Date (US)
In some cases, we earn commissions from affiliate links in our posts.
Last Updated on January 28, 2023 by Stefanie Hutson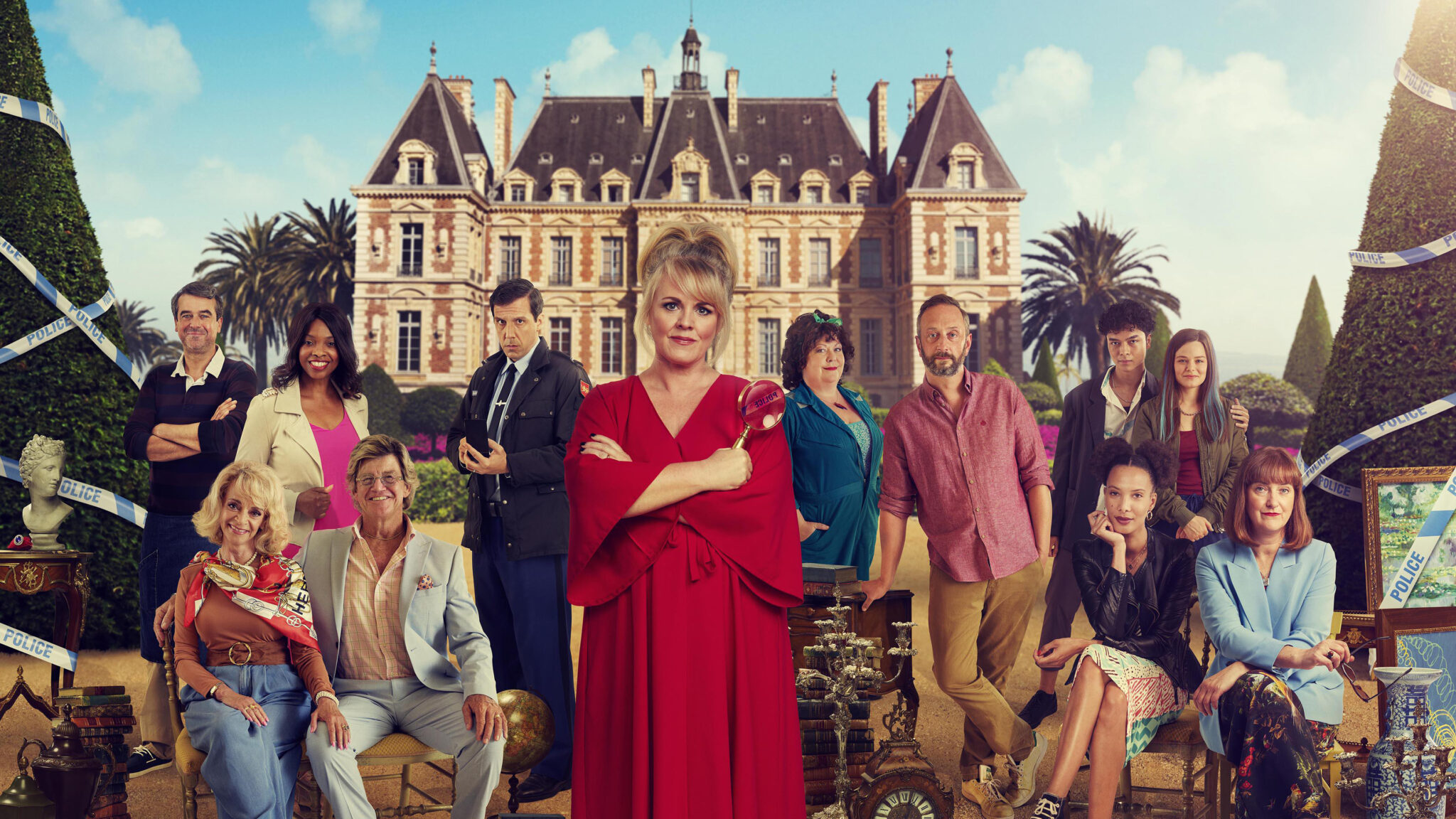 If you enjoyed Madame Blanc Mysteries when it premiered last year on Acorn TV, you'll be pleased to know Acorn TV and the UK's Channel 5 have commissioned a season 2 of The Madame Blanc Mysteries – and we won't have to wait much longer to see it.
What is Madame Blanc Mysteries About?
Madame Blanc Mysteries begins when Jean White, a respected antiques dealer in Cheshire, gets the news that her husband Rory died on his way home from one of their favourite antique sourcing spots in the South of France. Unfortunately, it only gets worse from there.
She soon finds that not only is her husband dead, but all their money is gone. Their cosy little shop has been re-mortgaged, everything valuable has been pawned, and since she thought they were doing well, she spent all the money in their joint account on Rory's funeral. Even the valuable ring he was supposed to be bringing back is gone.
Her solicitor tells her the only thing left is their cottage in the French antiques hub of Saint Victoire. With that in mind, she does the only logical thing: she heads to Saint Victoire to figure out where it all went wrong.
You can watch the official trailer below:
Will There Be a Season 2 of Madame Blanc Mysteries?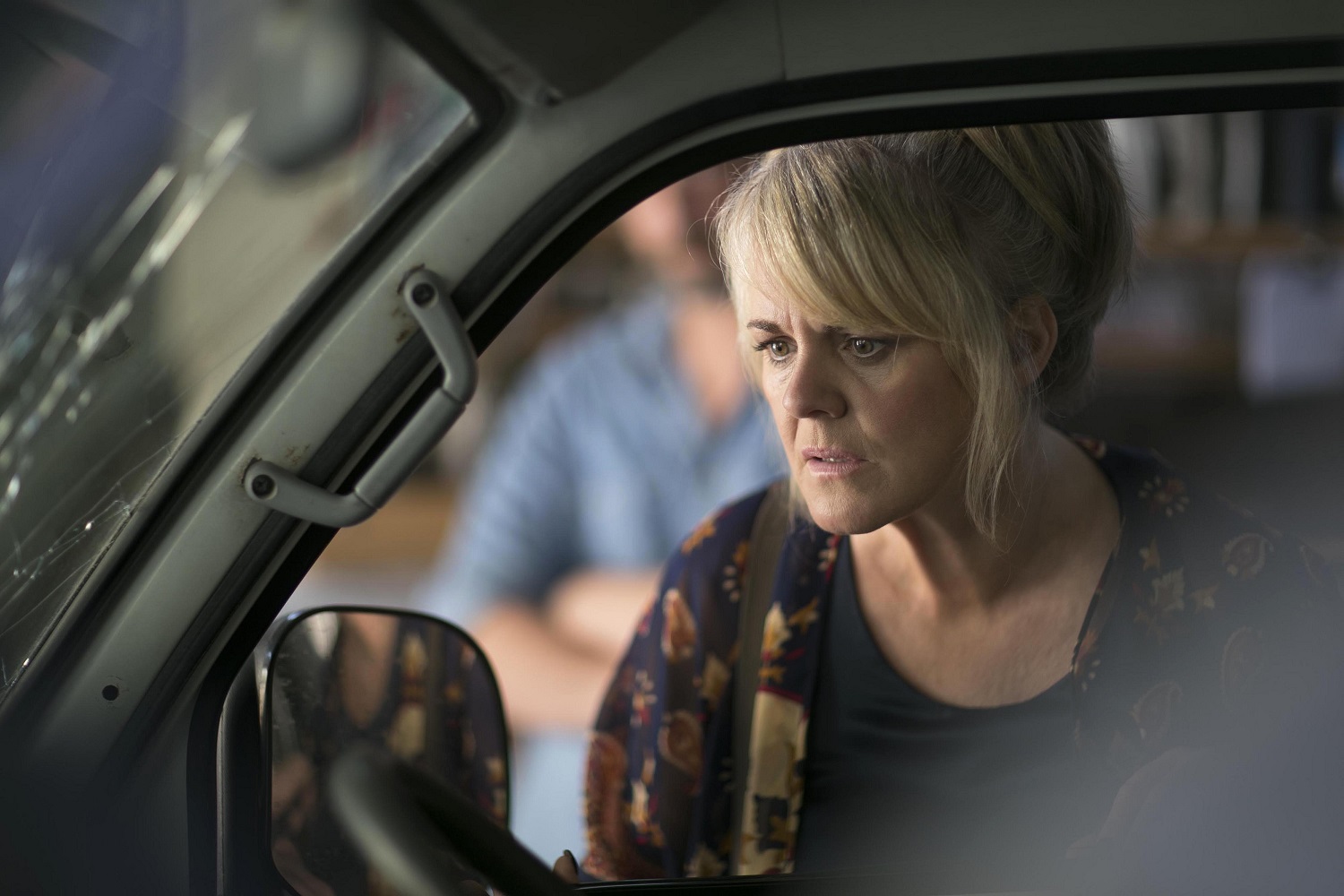 Yes! In early August 2022, the UK's Paramount-owned Channel 5 and AMC's Acorn TV announced that they had renewed the series with an order for a second season AND a Christmas special.
The new season will have 7 60-minute episodes (6+special), again set in the "French" village of Saint Victoire (we use the quotation marks because it's actually filmed in Malta).
What's Happening in Season 2 of Madame Blanc Mysteries?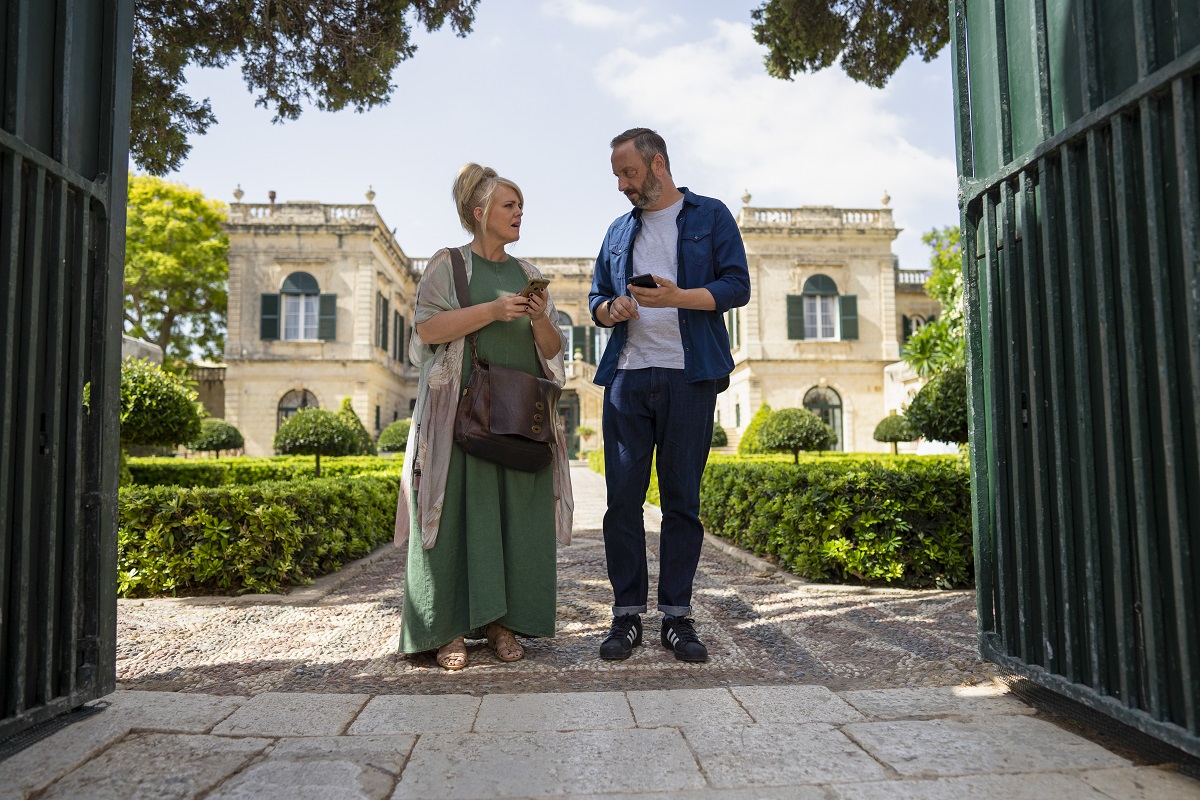 Antiques dealer Jean White (Sally Lindsay) is back, fresh from an attempt on her life. As she continues to enjoy the quaint French village of Saint Victoire, her antiques knowledge will again prove useful in solving a variety of crimes.
Now, she's getting use to life without her husband and everything she once took for granted. As the fog and confusion of the recent past begin to clear, she also starts to deepen her friendship with Dom. Could it turn into something more?
We also haven't seen the last of Barbara…
Who's Involved in Madame Blanc Mysteries, Season 2?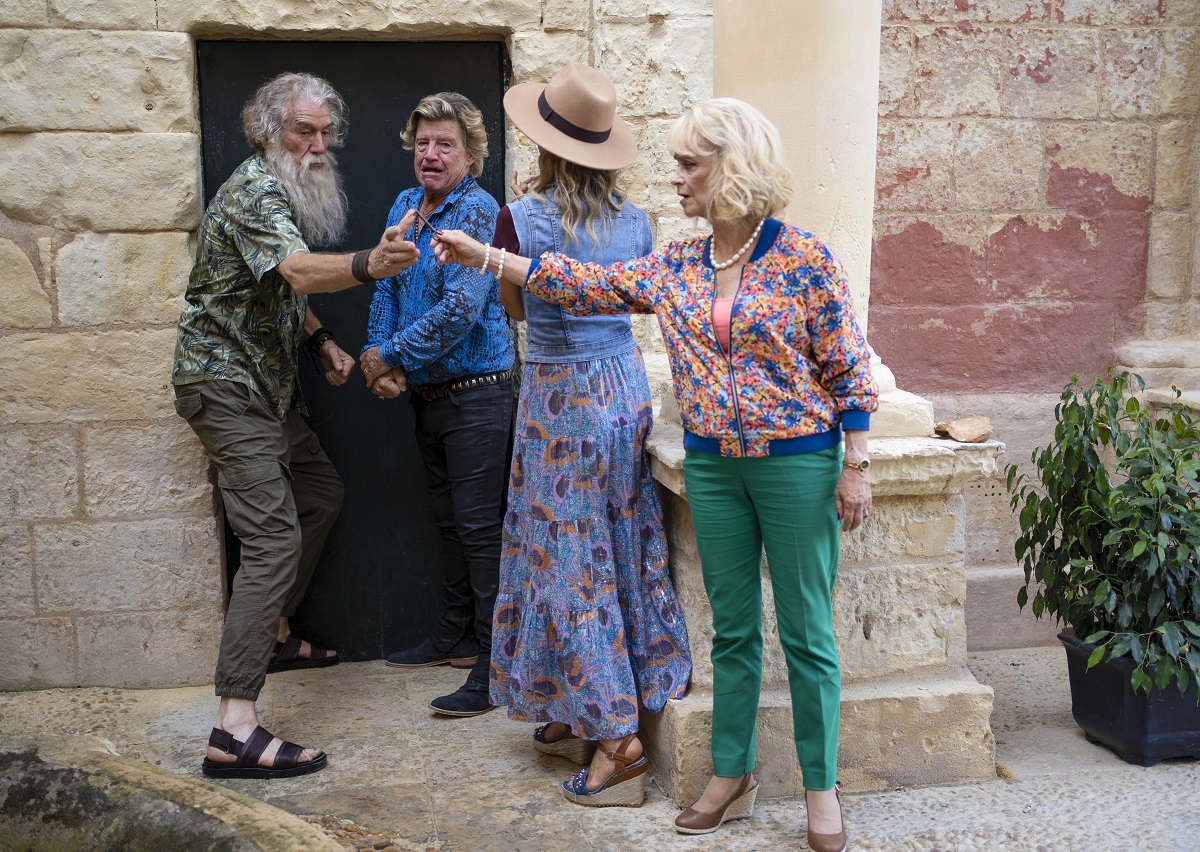 Sally Lindsay will be returning as Jean White, along with Steve Edge as Dom Hayes, Alex Gaumond as Caron, Sue Vincent as Gloria, Robin Askwith as Jeremy Lloyd James, Sue Holderness as Judith Lloyd James, and Olivia Caffrey as Barbara.
The UK production companies Clapperboard and Saffron Cherry Productions will co-produce with Acorn Media Enterprises serving as international distributor. Saffron Cherry PRoductions is the company co-led by star Sally Lindsay, Caroline Roberts-Cherry, and Martin Riley.
The second season will be directed by Dermot Boyd (Mount Pleasant). Mike Benson (Cold Call) will act as executive producer for Clapperboard alongside Sally Lindsay and Caroline Roberts-Cherry (The World According to Grandpa) for Saffron Cherry.
When & Where Will Season 2 of Madame Blanc Mysteries Premiere?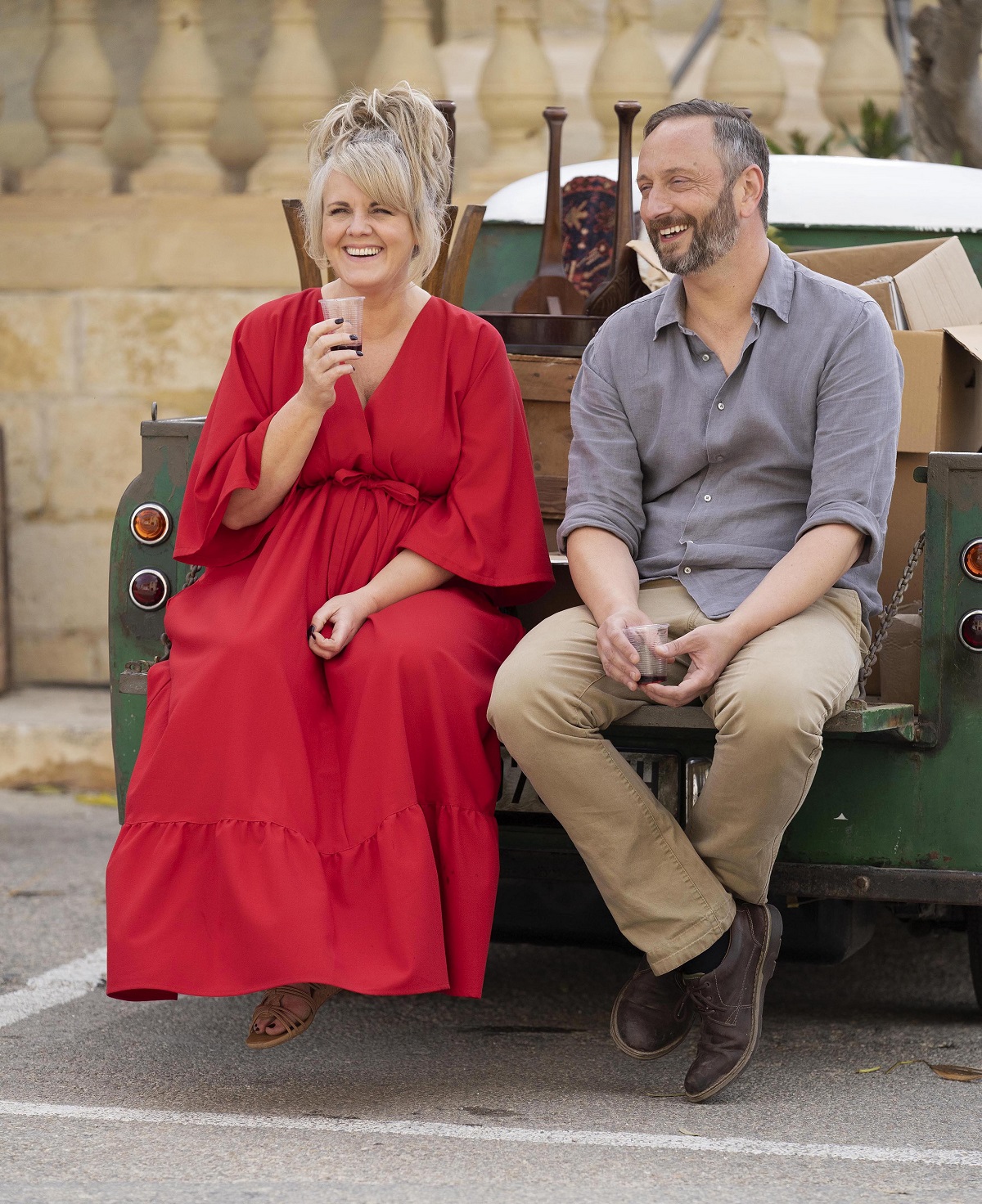 Filming for season 2 of The Madame Blanc Mysteries began in late 2022 in Malta.
The Christmas special aired on Channel 5 in the UK on or around Christmas day, and it premiered on Acorn TV in late December in North America.
The remaining episodes of season 2 will air in North America beginning on February 6th. Acorn TV has not yet specified whether it will be dripped or binge premiered, but our best guess would be 1-2 episodes dripped weekly.
Where is Madame Blanc Mysteries Filmed?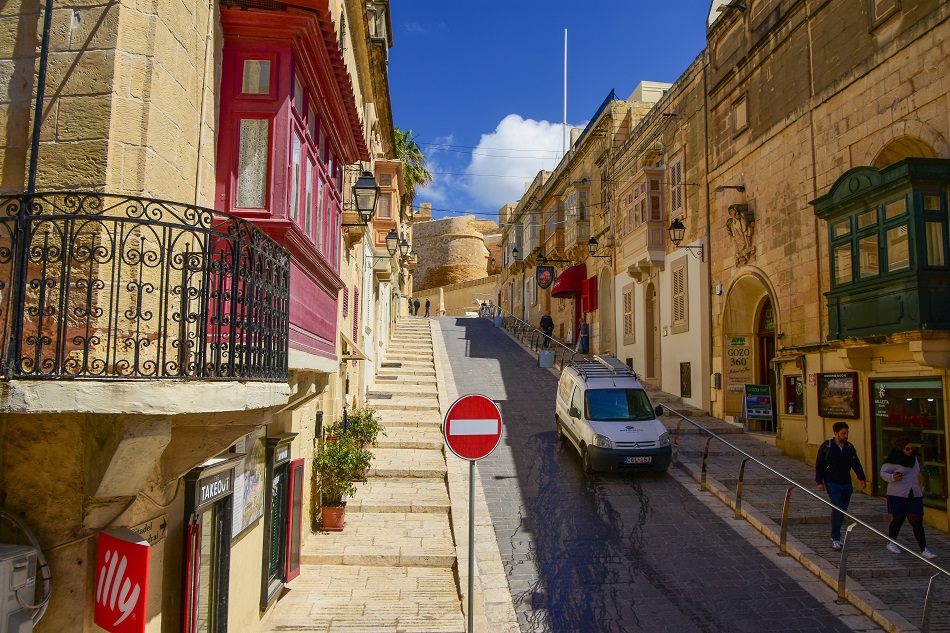 Though the series is set in a fictional French village, it was actually filmed in Malta (perhaps because Malta has some enticing tax rebates for certain types of expenses incurred by productions that film there).
If you enjoy checking out unfamiliar places, you might like to take a virtual walk around the place that serves as the fictional Saint Victoire. The window below allows you to click around the area – and while it does work on mobile, you'll probably have a better experience on desktop or laptop.
While You Wait for Season 2 of Madame Blanc Mysteries…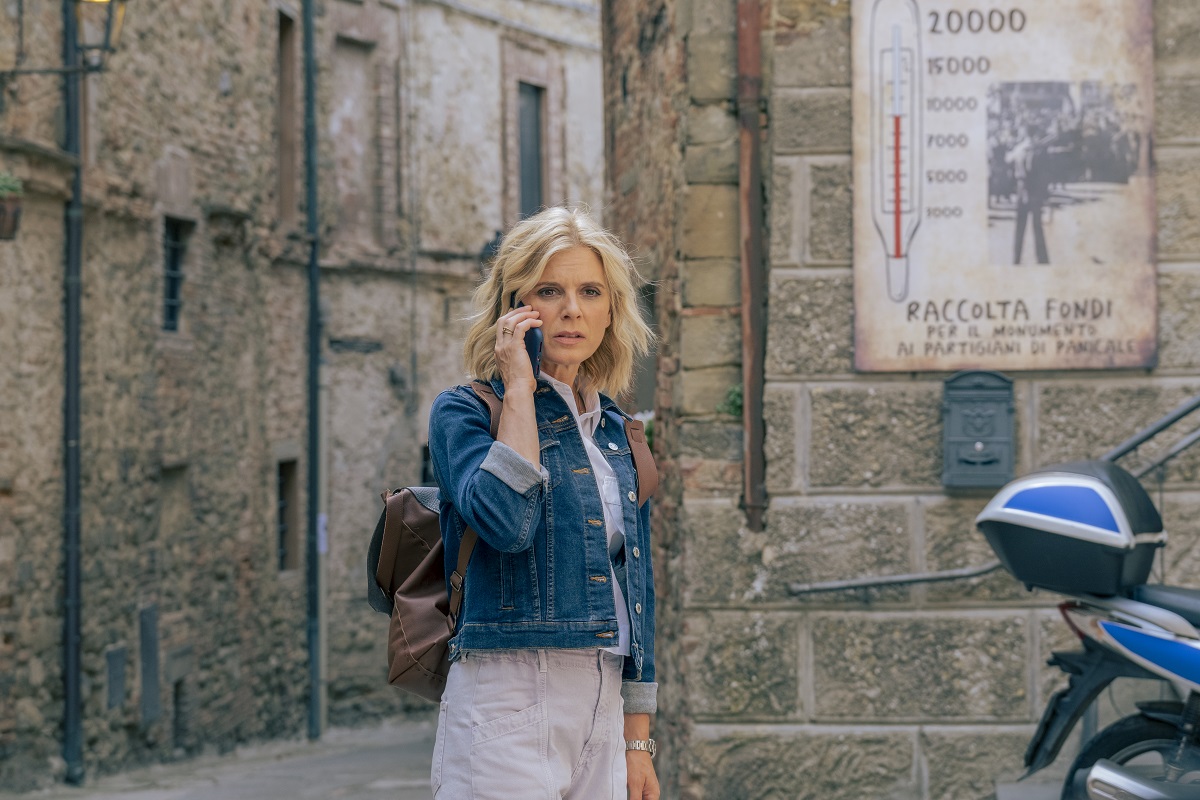 Enjoy British TV shows set in sunnier regions of Europe? While you await the return of Madame Blanc Mysteries, you may enjoy some of these…
Of course, if you can handle subtitles, you have even more options for shows set in France. Check out: 19 of the Best French Mysteries & Crime Dramas for British TV Fans