BBC Horror Series Red Rose to Begin Filming in June
In some cases, we earn commissions from affiliate links in our posts.
Last Updated on April 30, 2021 by Stefanie Hutson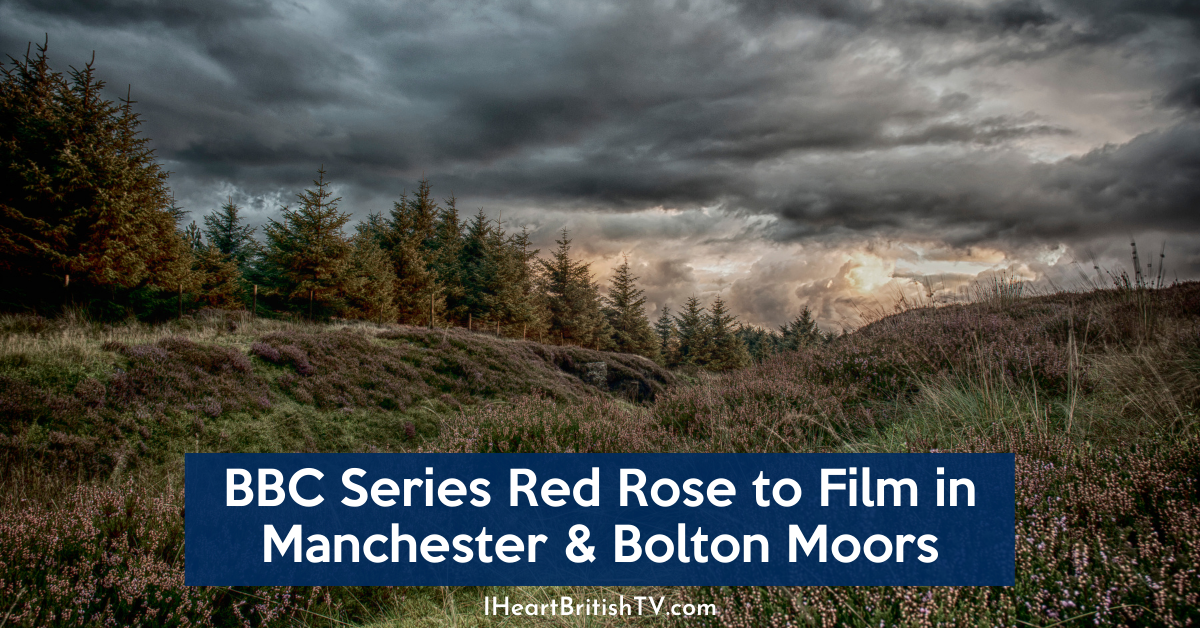 After being picked up by BBC Three last year, Red Rose will head into production in June 2021 around Manchester and the Bolton moors. It's great news for those who enjoy their British shows a bit on the dark edgy side of things.
What's Red Rose About?
Red Rose follows a group of British teenagers as they spend the summer after their GCSEs drifting around the Bolton moors. There's a rumour about an app called Red Rose, something that asks teens to take on increasingly dangerous challenges. Rochelle Jackson downloads the app, unwittingly setting all sorts of nasty things into motion.
The series will have eight episodes.
Who's Involved in Red Rose?
The series was created by identical twins Michael and Paul Clarkson, and they offered the following statement on the project:
We're thrilled that our first show will be with the BBC. We've been working in LA for a while now, so the opportunity to return to the UK for our own show is incredible. Red Rose is a love letter to our hometown and childhood. We get to explore what challenges face the bright but opportunity starved teenagers of today. Working on the Haunting Of Hill House has prepared us well to undertake this genre driven challenge. We can't think of a better home for it than the BBC. It's gonna be well good!
Though obviously modern in its subject matter, it seems like a nod to some of the older horror and horror anthology series that were so popular on British TV back in the 70s and 80s (like Thriller and Hammer House of Horror).
Red Rose comes from The Enfield Haunting producer Eleven Film and eOne. The series is executive produced by Joel Wilson and Jamie Campbell for Eleven, Polly Williams for Entertainment One and Mona Qureshi for the BBC. Olivia Trench will co-executive produce for Eleven.
Piers Wenger, Controller of BBC Drama, says:
In Red Rose, the rude, crude and utterly outspoken nature of Michael and Paul's characters collides brilliantly with the chills and thrills of a very contemporary horror story. The result is a seductive mash up with a point of view and tone all of its own. We are delighted to be working with the Clarksons on their series which marks their return to British TV.
Joel Wilson of Eleven said:
We fell in love with Paul and Michael's idea immediately and are deeply excited to be producing Red Rose for BBC Three and BBC One. We share Michael and Paul's ambition to create a series with the same wit, intelligence and storytelling chutzpah of American genre movies like It Follows, Get Out and Scream – particularly given that we're playing out our story in Paul and Michael's beloved Bolton.
Where is Bolton & What Is It Like?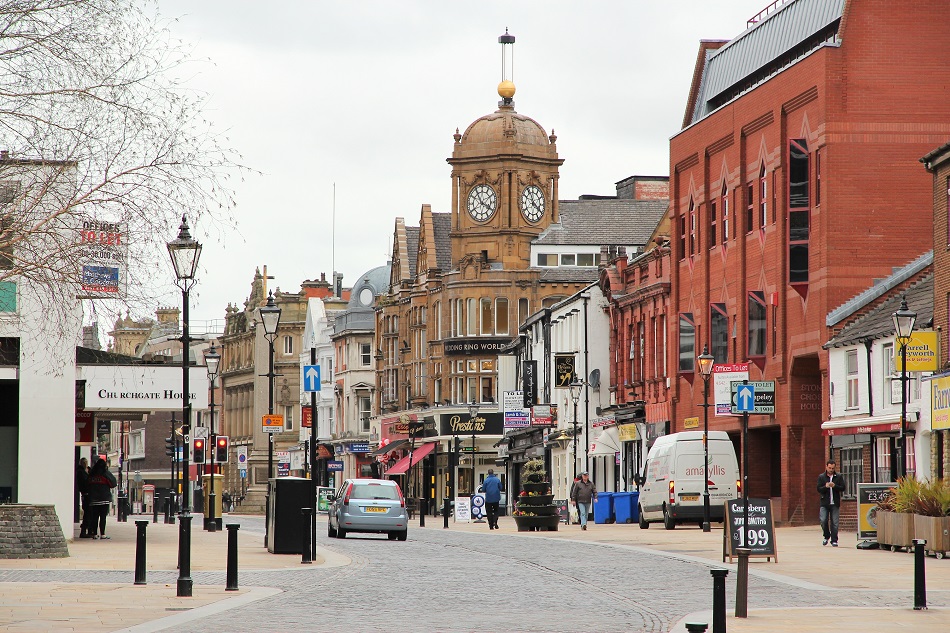 While most of us have seen plenty of shows set in Manchester (like Cold Feet and Age Before Beauty), Bolton isn't a name that comes up all that often. That doesn't mean nothing's been filmed there, though. Some popular British productions filmed (at least partially) in Bolton include:
Bolton is considered part of Greater Manchester, and it's classified as a town (albeit one that's more populated than some UK cities). It was traditionally a mill town, so it saw some hard times after cotton manufacturing stopped in the 1980s.
As of the 2011 census, Bolton had a population of roughly 128,000 people. 2001 census data listed Bolton as 81.6% white, 15.8% Asian, and .9% black. For comparison, that's a bit less diverse than urban centres, but quite a bit more diverse than many rural areas, especially further south. Many northern areas have larger Asian populations.
Bolton is also home to Warburtons, a popular bakery that makes things like bread and crumpets (which are delicious). If you're curious, you can even order them online here:
At one point, the town was referred to as Bolton le Moors, describing its position amid the low hills on the edge of the West Pennine Moors. That are (seen above in the first image on this post) can be quite creepy and bleak – making it an ideal location for a horror production.
When & Where Will Red Rose Premiere?
Netflix has secured the US and international rights to Red Rose. It's still too soon for a premiere date announcement, but with filming starting in June, it seems likely we'll see a premiere anytime between late 2021 and mid-2022 (assuming no nasty COVID surprises).
Will You Be Watching Red Rose?
This one's a bit of a deviation from the usual mystery/comedy/period drama offerings, and it likely won't be everyone's cup of tea. Will you be tuning in?