BritBox December Premieres: What's New on BritBox in December 2022?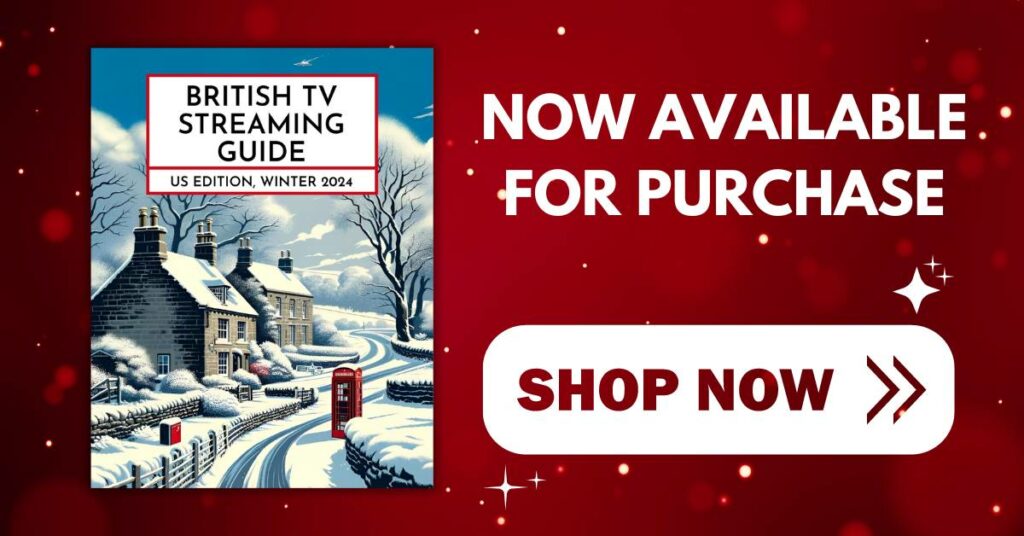 The British TV Streaming Guide: US Edition, Winter 2024 is now available. Get yours HERE.
In some cases, we earn commissions from affiliate links in our posts.
Last Updated on December 6, 2022 by Stefanie Hutson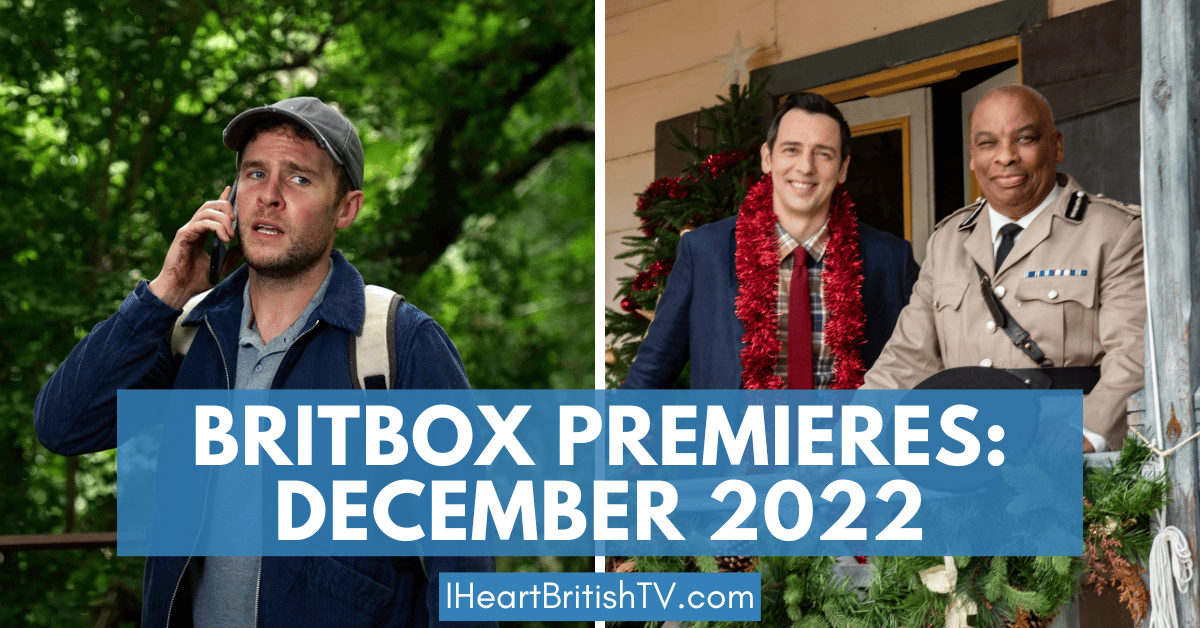 If you're a long-time British TV fan, you'll be well aware of the fact that many British TV shows offer special Christmas episodes at this time of year – and BritBox is bringing us quite a few of them on their December premiere schedule – along with a few new shows, too!
Please note that all the Christmas content is added in a special section at the end of this schedule, as some air dates aren't yet announced. We know they'll be added around Christmas, but sometimes the exact date isn't known until right before they air.
Don't have a BritBox subscription? You can sign up HERE on their website, or HERE on Amazon Video. Both options offer the same content, but some people find one or the other offers better compatibility with their devices or internet service provider.
Often, there's a slight delay for new content to arrive on the Prime version of the channel, too – so if TV is a big part of your life and you demand to see every show immediately after it comes on, we recommend going direct (even if it means buying a Roku or similar device to get it on your TV).
Want to see the complete lists of recent monthly premieres for Acorn TV and BritBox? Check out our pages below:
New British TV Shows on BritBox in December 2022
December 1st BritBox Premieres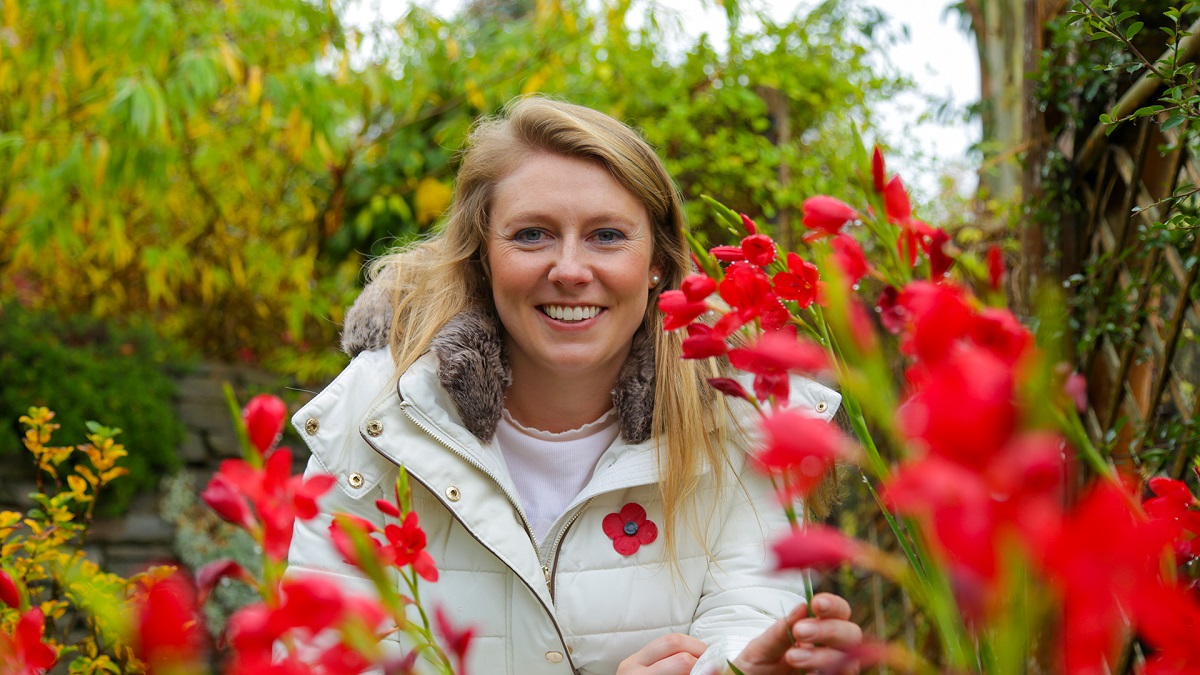 Beechgrove Garden in Winter, Seasons 1-2
This popular garden series celebrates the challenges of and triumphs against Scottish growing conditions. In this hands-on series, you'll see both the successes and failures of the show's gardening team.
RELATED: 11 British TV Shows that Celebrate Nature & the Countryside
December 6th BritBox Premieres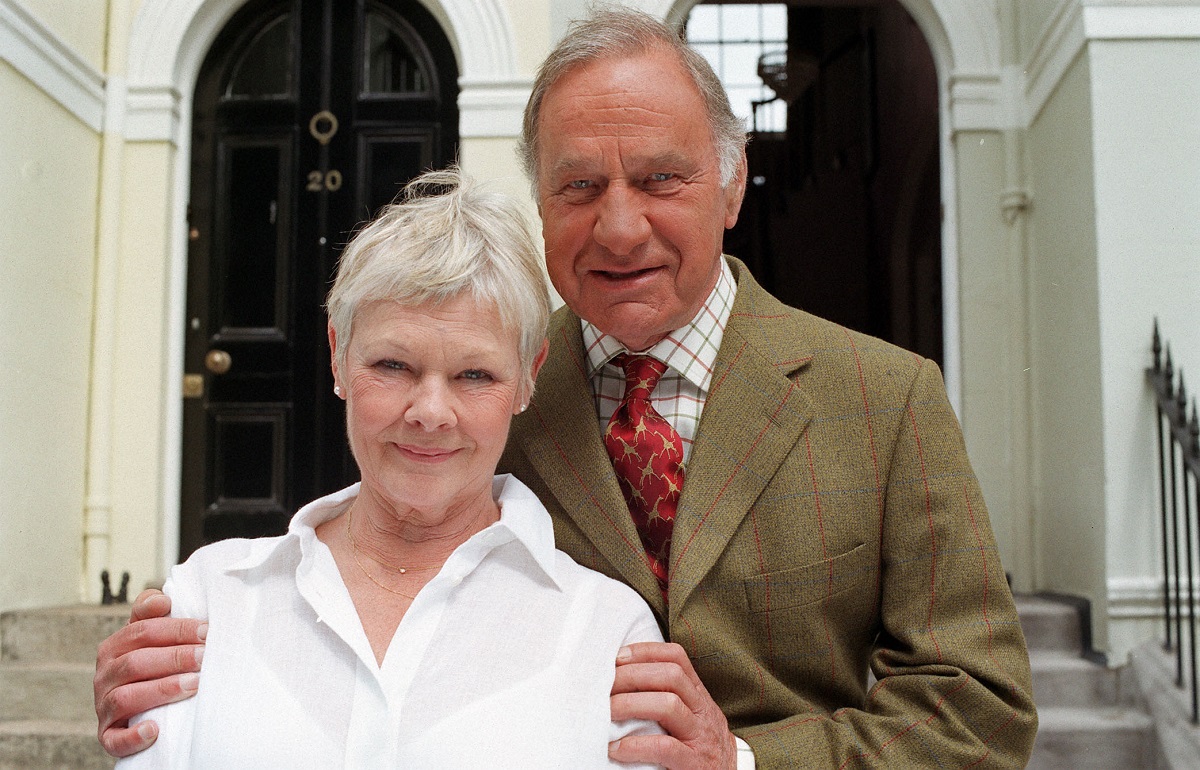 As Time Goes By Reunion Special
If you've watched and loved the first 9 seasons of this delightful situation rom-com, you'll enjoy this 4-part reunion special that sees Lionel and Jean back together again.
RELATED: 13 of the Best British TV Shows Featuring Late(r) in Life Romance
December 13th BritBox Premieres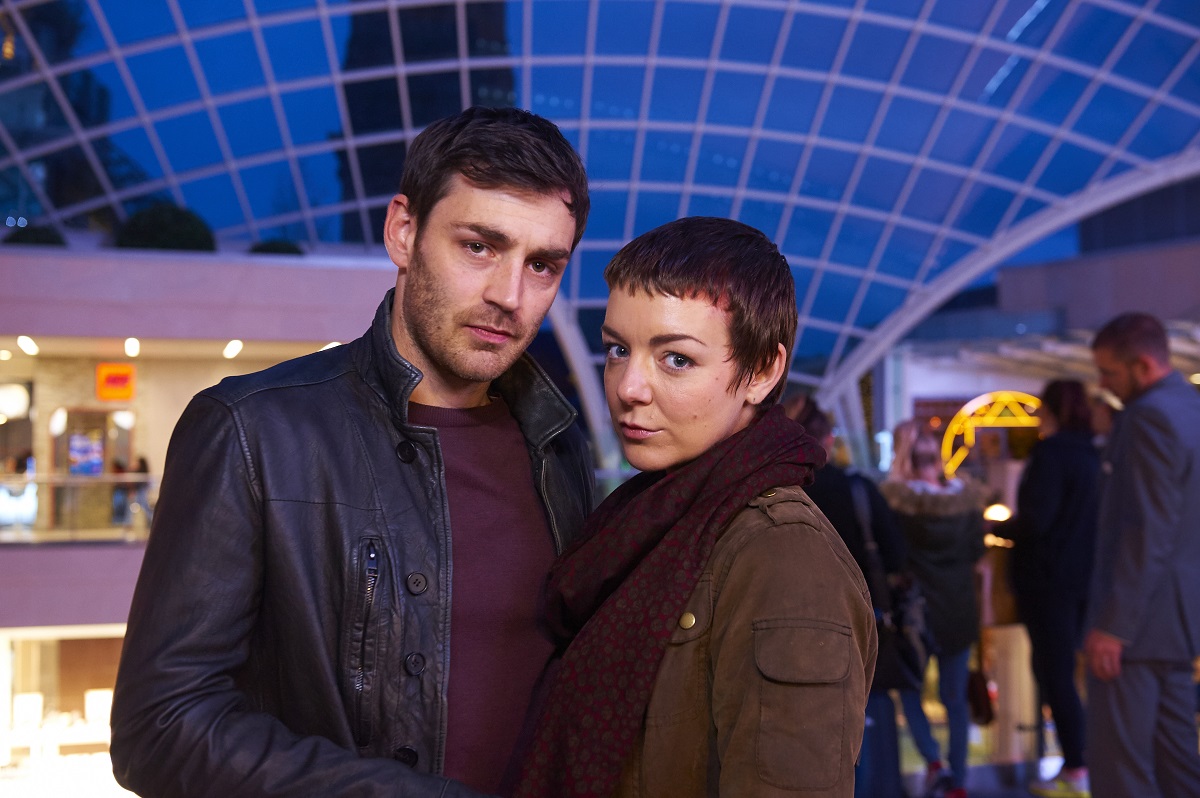 Black Work (2015)
Sheridan Smith (Gavin & Stacey) stars as a widowed policewoman trying to figure out who killed her husband during an undercover operation. Blocked at every turn by senior officers, her only ally is friend and colleage Jack Clark (Matthew McNulty, The Bay).
December 28th BritBox Premieres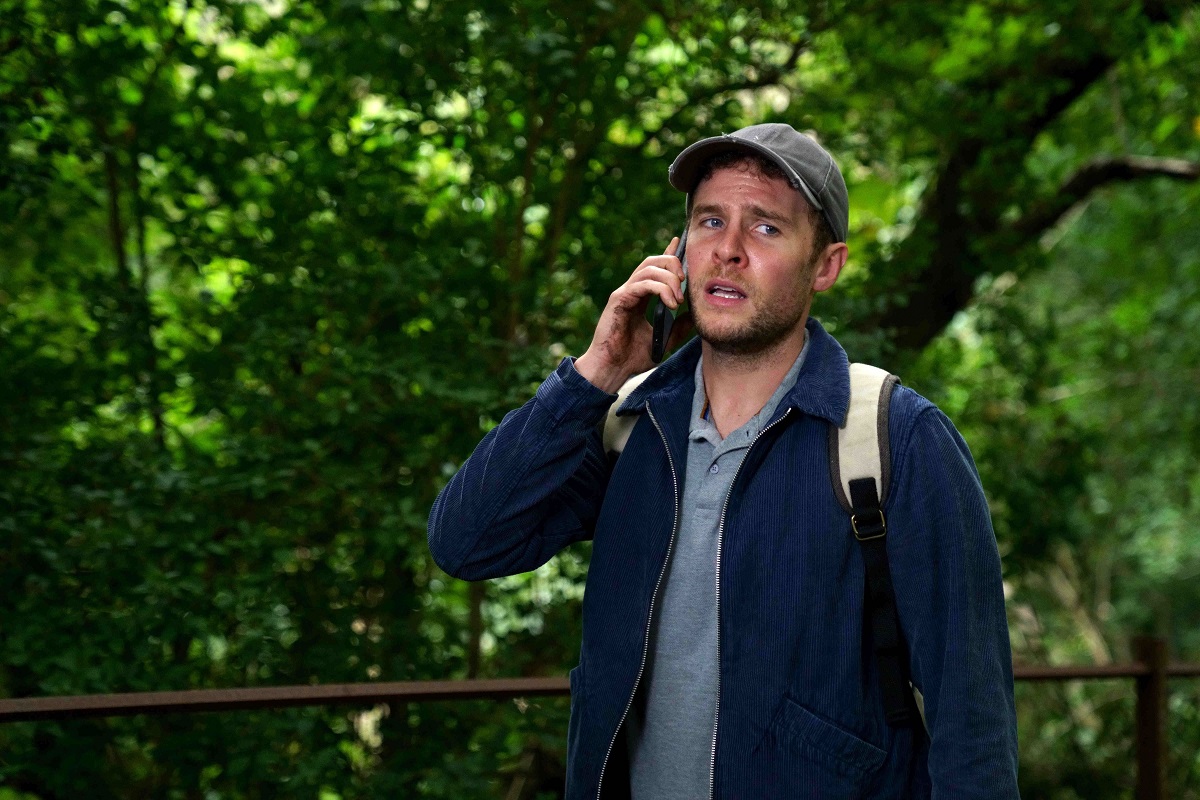 The Control Room (2022)
Set in Glasgow, this three-part thriller follows Gabe (Iain De Caestecker), an emergency call handler for Glasgow's ambulance services. When he gets a desperate call from a woman who seems to know him, his life changes forever. Under great pressure to figure out who she is, his actions could have devastating consequences for everyone involved.
RELATED: 14 of the Best Psychological Thrillers of British TV
December 29th BritBox Premieres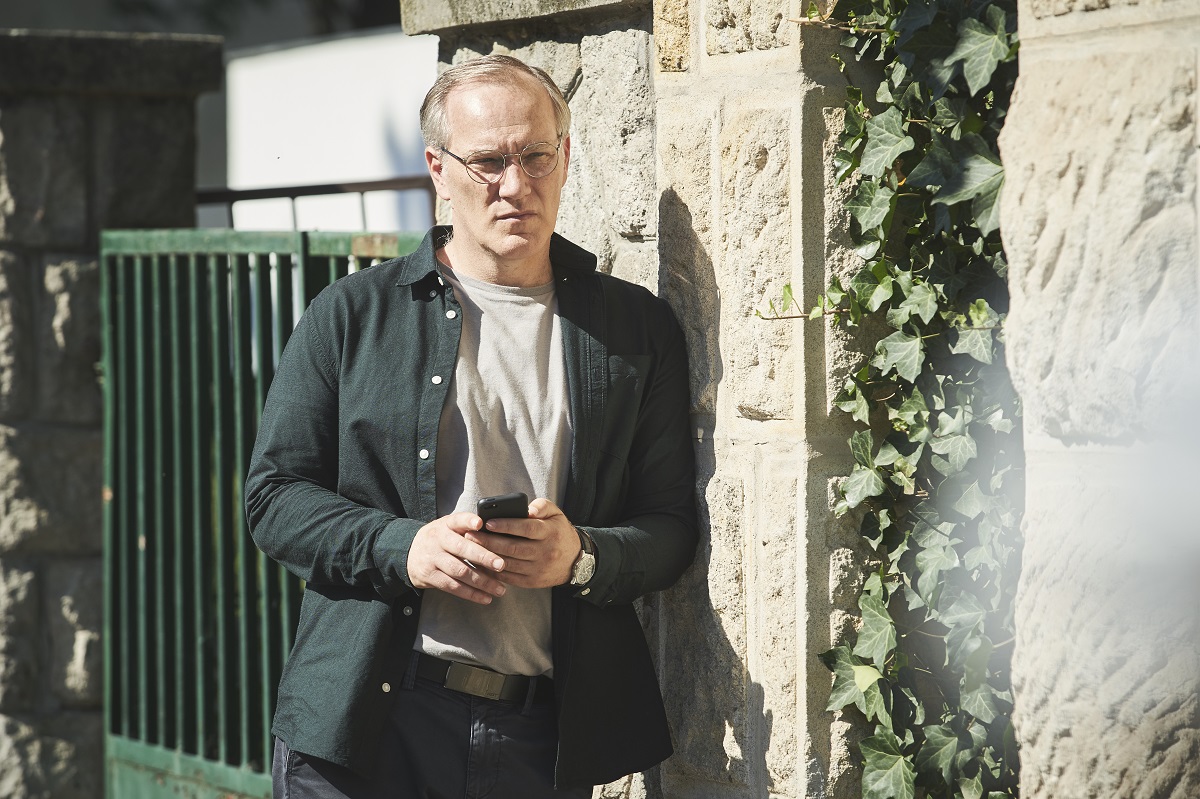 Deadline
When Natalie Varga (Charlie Murphy, Happy Valley) is accused of murdering her wealthy husband, disgraced investigative journalist James Alden (James D'Arcy, Broadchurch) is drawn to her case. In a mystery that stretches from London to Hungarian high society, Alden is certain there's more to the case than meets the eye.
Though his confidence is shaky after a case that saw a murderer go free, Natalie sees him for the journalist he used to be – and her case may offer the redemption he seeks.
December 30th BritBox Premieres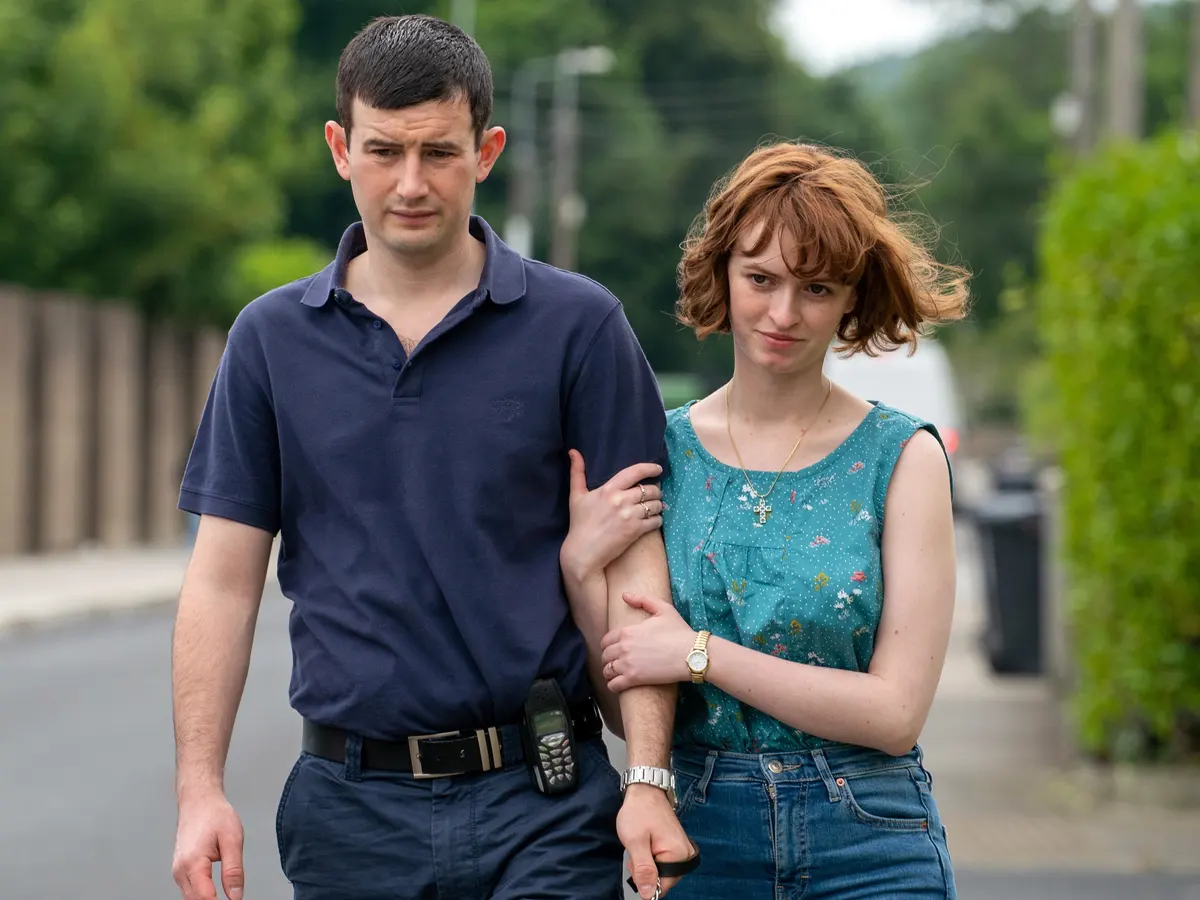 Maxine (2022)
This true crime series dramatises a case that shocked the nation, following the investigation of school assistant Maxine Carr and her fiancé Ian Huntley, who was later imprisoned for murdering schoolgirls Holly Wells and Jessica Chapman. In three parts, it examines their difficult relationship and the factors that led Carr to lie for Huntley.
RELATED: The Best British True Crime TV Shows
New Christmas Specials on BritBox in December 2022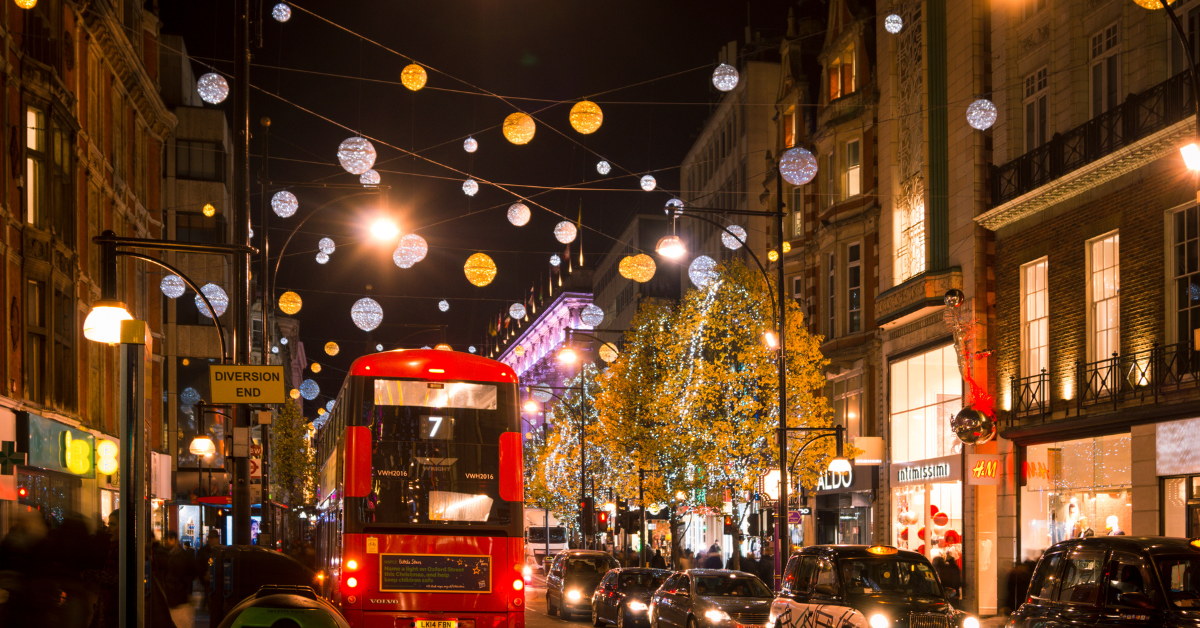 Jamie's One-Pan Wonders Christmas Special (2022)
In this two-part special, celebrity chef Jamie Oliver gives us the ultimate guide to making easy Christmas dishes with minimal cleanup. December 16th
Gordon Ramsay: Christmas Cookalong, Seasons 1-2
Celebrity chef Gordon Ramsay prepares Christmas dishes while special guests drop by to chat. December 16th
Gordon's Festive Home Cooking
Scottish chef Gordon Ramsay invites viewers into his own home as he shares tips and recipes for stunning winter dishes. December 16th
King's Christmas Address
King Charles III makes his historic first Christmas address. He'll speak of his mother's passing earlier this year, along with his hopes for the future. December 25th.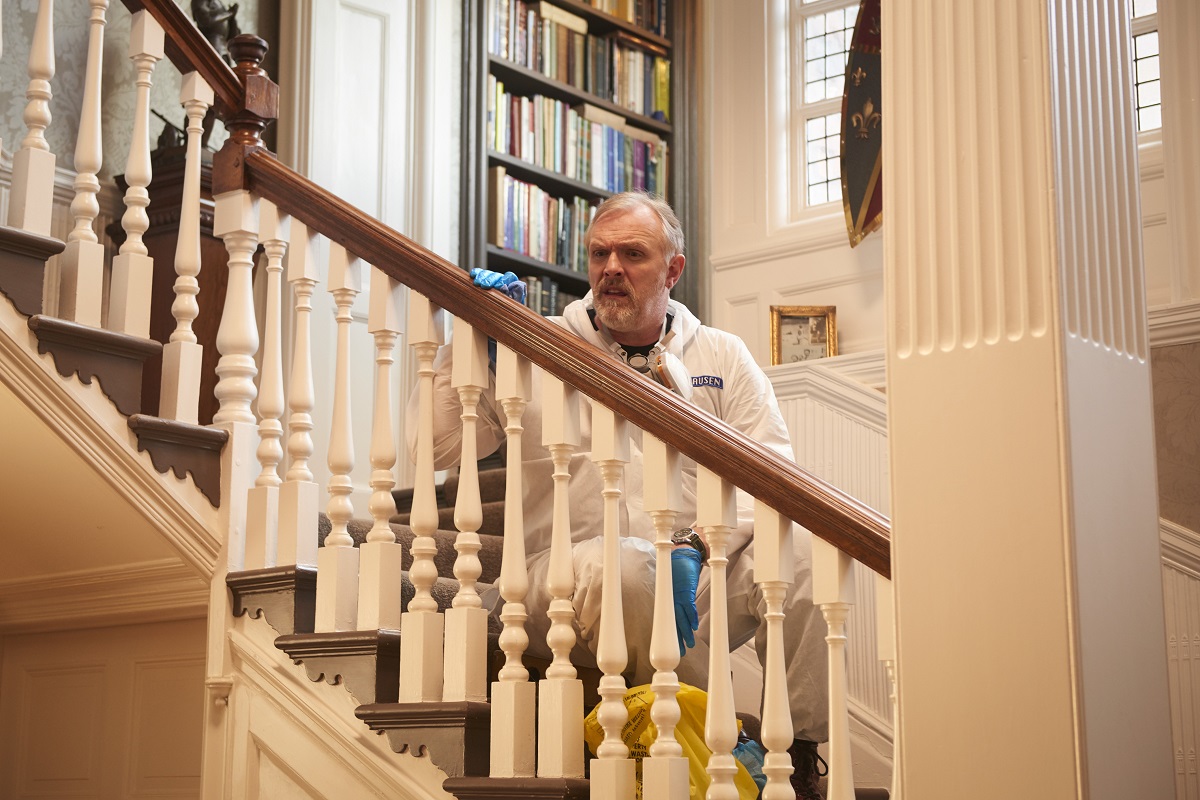 The Cleaner, Christmas Special 2022
Greg Davies plays Wicky, a state-certified crime scene cleaner. After the detectives leave, he comes in to remove all trace of the ghastly things that have occurred. The job brings him into contact with all sorts of people – occasionally, even the killer. For Christmas, he'll be encountering a very special crime scene. DATE TBA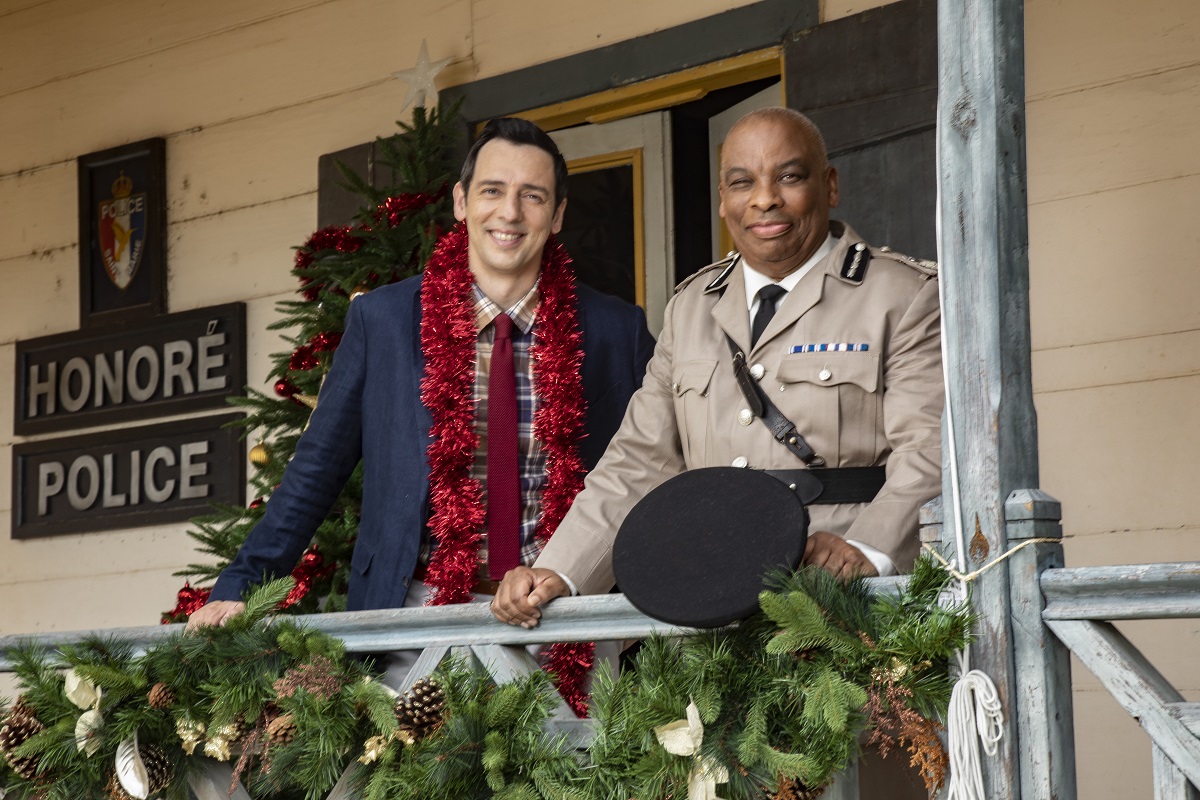 Death in Paradise Christmas Special
Death in Paradise returns for another feature-length Christmas special with guest star Siobhán McSweeney (Derry Girls, The Fall). DATE TBA
Gardeners' World Winter Specials 2022
Monty Don and his team offer us new stories of gardening, inspiration, and discovery over the course of four special winter episodes. DATE TBA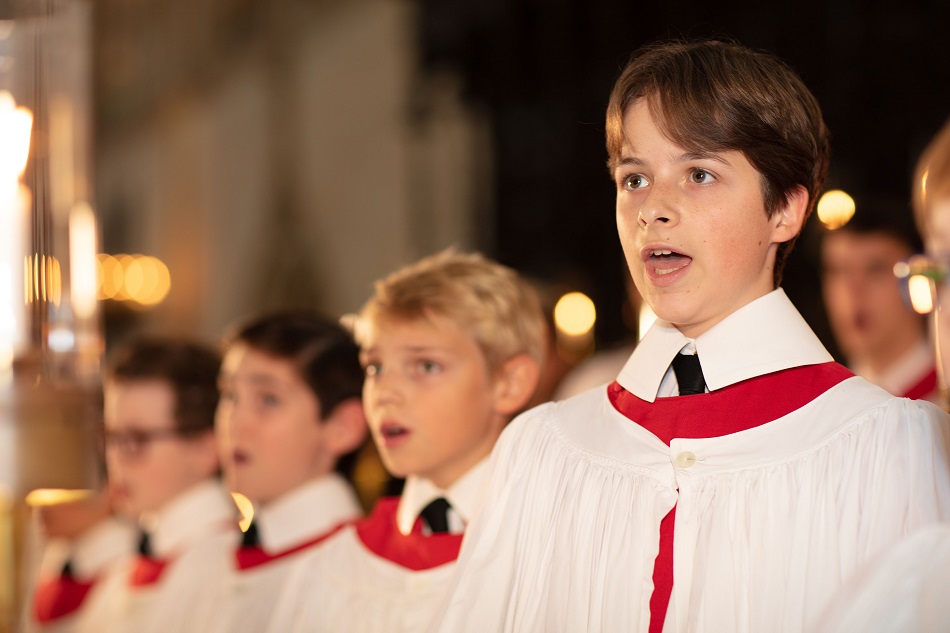 Carols From King's 2022
This annual Christmas broadcast takes place in the chapel at King's College, Cambridge. Each year, the Chapel choir opens a special Christmas programme with 'Once in Royal David's City', and they perform a new, specially commissioned carol later in the programme. December 24th.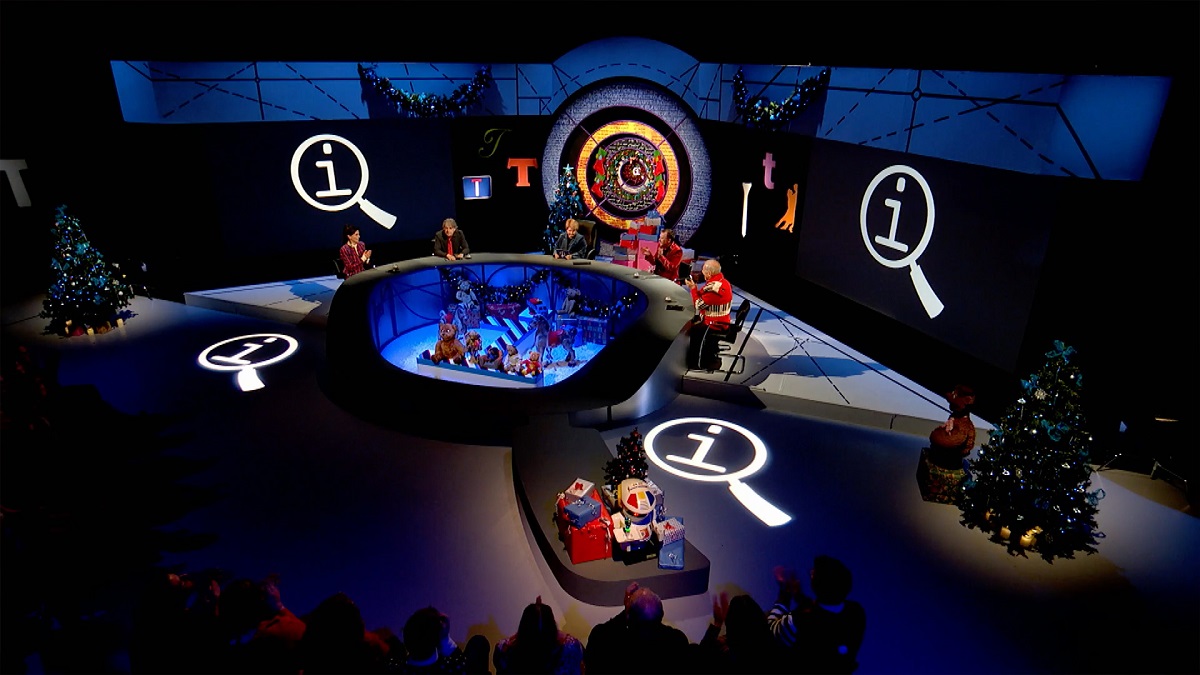 QI Christmas Special
This delightfully hilarious quiz show gives participants more points for interesting answers than correct ones (and nobody understands how they're allocated). Sandi Toksvig hosts this special Christmas episode for season T. DATE TBA
Mrs. Browns' Boys Christmas Special 2022
The loudest and proudest mother in Ireland returns for another annual Christmas special that's sure to involve plenty of arguing and meddling. December 25th
While You Await BritBox's December 2022 Lineup…
Looking for something to watch while you wait on all the new shows coming to BritBox in December? Check out the following:
Don't have a BritBox membership? You can sign up HERE on their website, or HERE on Amazon Video (which is especially useful if you prefer to manage subscriptions through Amazon or you don't have a smart TV that supports BritBox).
Save it on Pinterest!