34 of the Best British Christmas Movies You Can Stream Now (2022)
In some cases, we earn commissions from affiliate links in our posts.
Last Updated on December 18, 2022 by Stefanie Hutson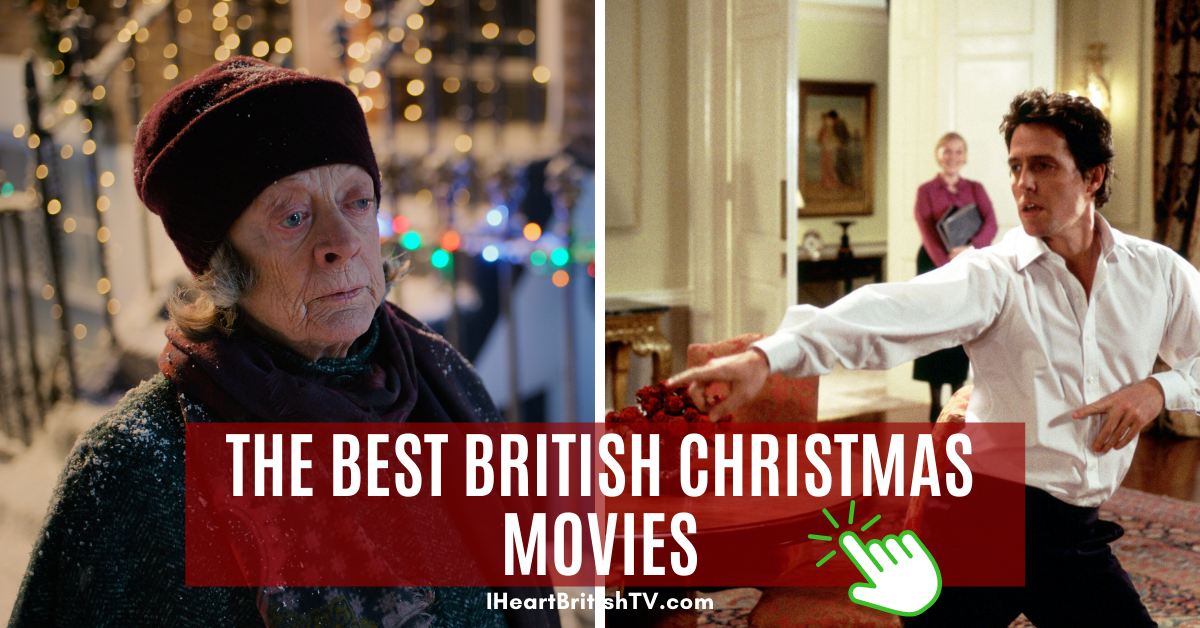 Nothing gets us in the mood for Christmas quite like a good Christmas movie – and luckily, the UK has made some great ones. Below, we've gathered up some of the best ones available for online streaming in the US. Some are even free to view with Amazon Prime or Netflix at the time of last update (mid-November 2021).
After a few years with just one or two new British Christmas movies each, we're pleased to be adding several new ones this year. If you need us, we'll be curled up on the couch with some popcorn.
34 of the Best British Christmas Movies to Stream this Christmas Season…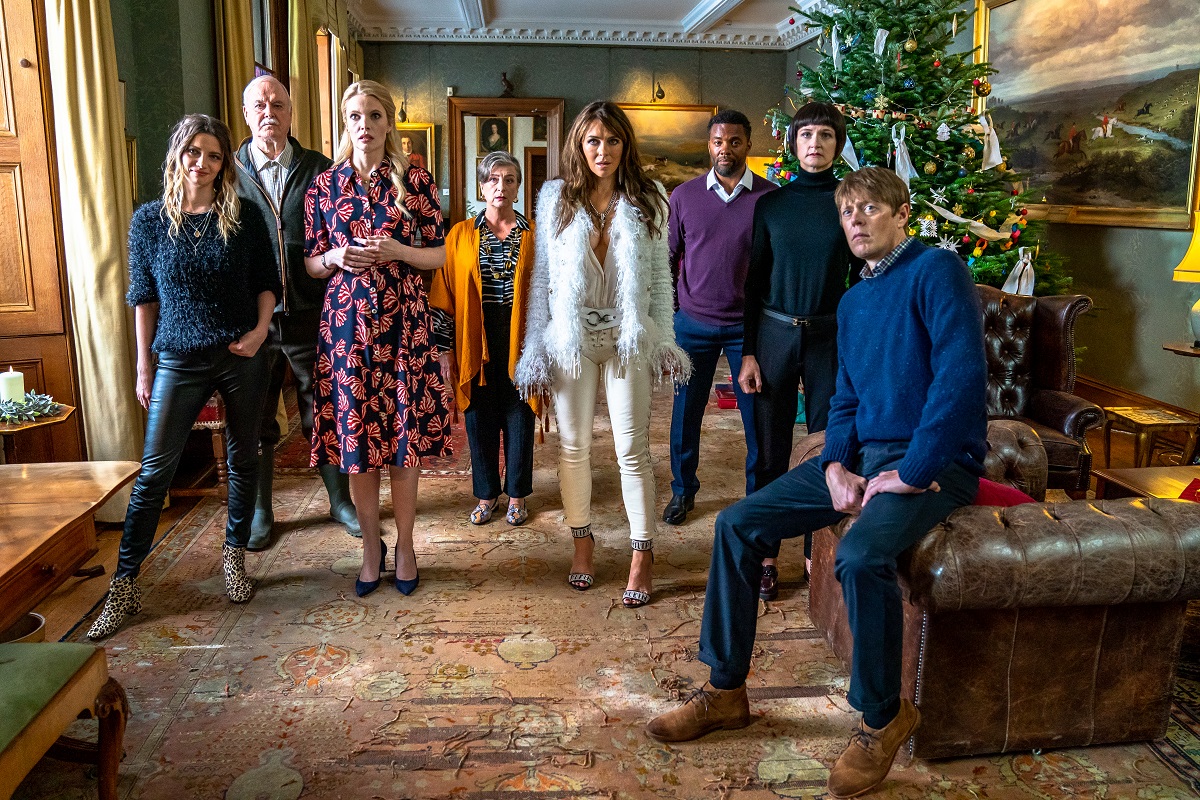 Father Christmas is Back – This Christmas comedy counts Elizabeth Hurley, John Cleese, Kelsey Grammer (Frasier), Kris Marshall (Death in Paradise), and Caroline Quentin (Blue Murder, Jonathan Creek) among its cast members, and it follows four feuding sisters who've reunited in the family's Yorkshire mansion for Christmas. The movie filmed in York back in 2020, and you can watch it on Netflix.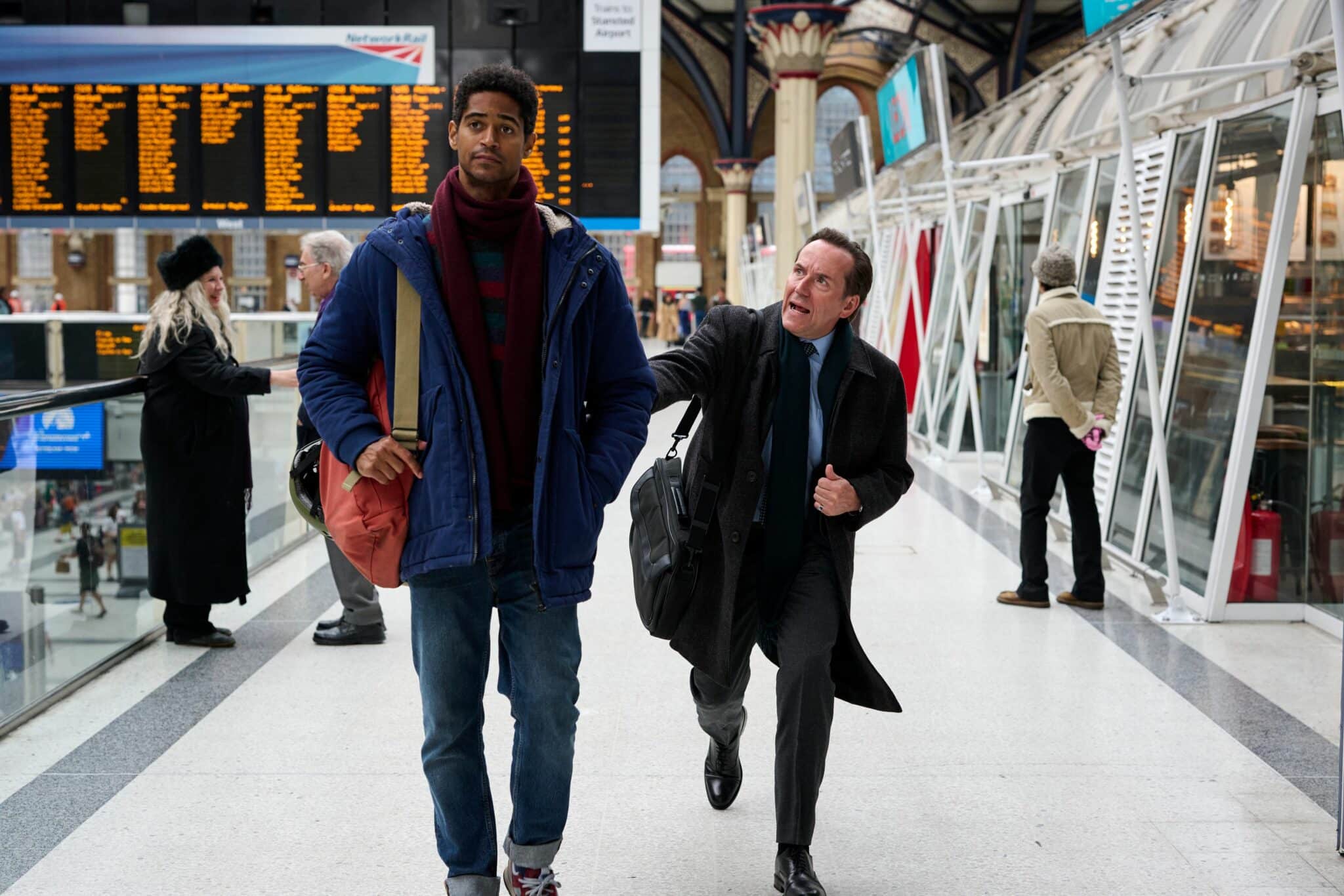 This is Christmas – This 2022 British Christmas film features an ensemble cast that includes British TV favourites like Ben Miller (Death in Paradise), Timothy Spall (Auf Wiedersehen, Pet), and Joanna Scanlan (No Offence). It follows a couple of London commuters who typically commute in silence, but suddenly decide to hold a Christmas party with a carriage of their fellow commuting regulars. Watch it HERE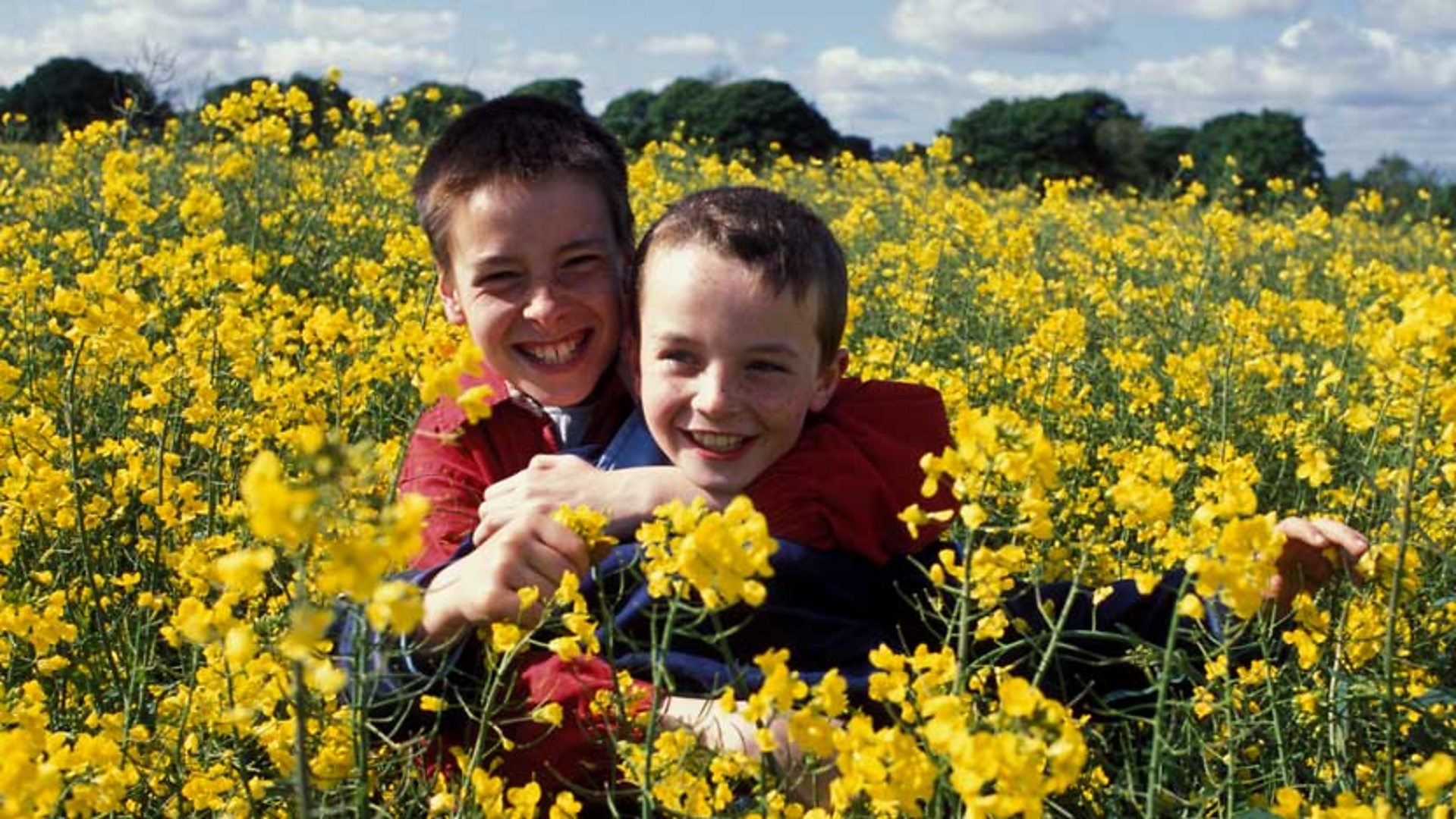 Millions – Starring James Nesbitt (Cold Feet, The Missing), this 2004 movie tells the story of 2 pre-teen siblings who find a million pounds in cash and need to spend it before the Euro is adopted. Watch on Amazon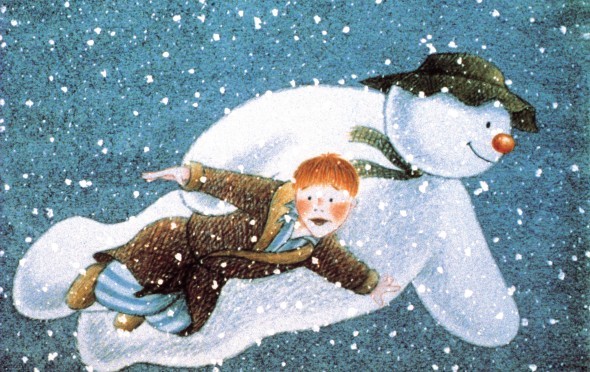 The Snowman – Based on the Raymond Briggs' book of the same name, this short movie is a British holiday classic. On a cold winter morning, a young boy makes a snowman and travels to the North Pole to meet Father Christmas. You can watch it HERE on Amazon or HERE on Vudu.
The Snowman & the Snowdog – This sequel to The Snowman sees young Billy and his elderly dog moving into the home from the original story. As Christmas draws near, Billy finds a box hidden by James, the boy from the original 1982 story. You can watch The Snowman & the Snowdog HERE on Vudu.
Want both films to keep? You can get both together on DVD HERE if you find yourself hunting for their latest streaming platform each Christmas.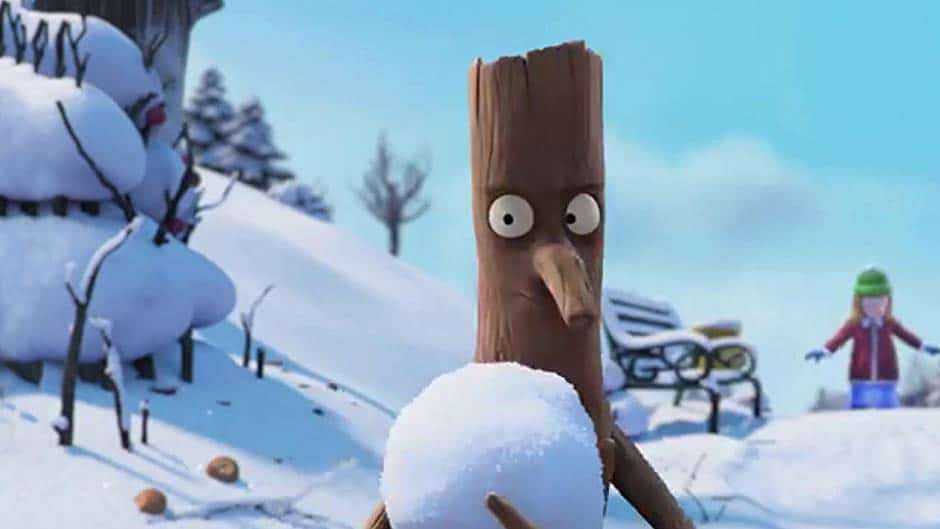 Stick Man – This short, animated Christmas film features voice work from some of the UK's most popular actors: Martin Freeman, Jennifer Saunders, Hugh Bonneville, and Rob Brydon, to name a few. It's about a little stick family man who embarks on an adventure and just wants to get back in time for Christmas. Watch on Amazon
A Christmas Star – Born under the Christmas Star, a young girl is said to be capable of miracles. Watch on Amazon | Watch on Tubi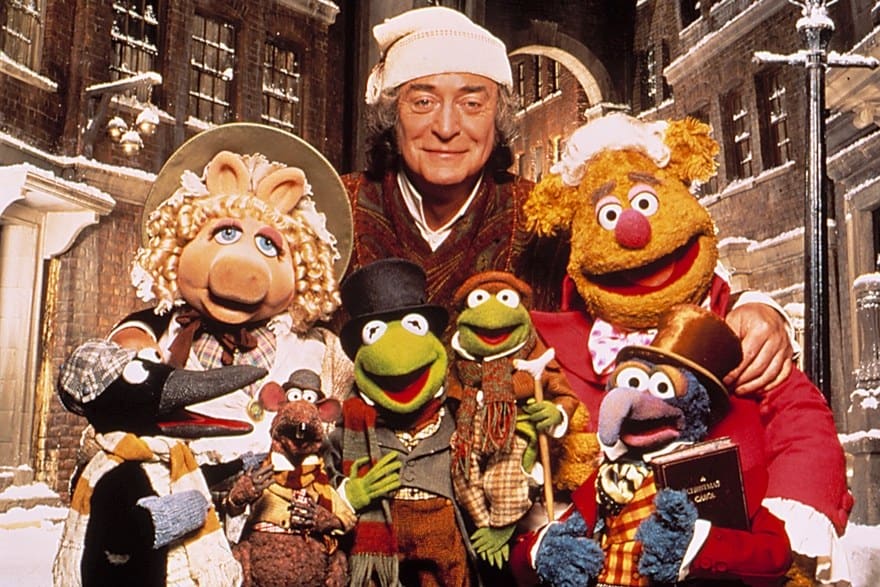 Muppet Christmas Carol – Now 25+ years old (really??!) this Muppet film is a classic retelling of the much-loved Charles Dickens Christmas tale. Watch on Amazon | Also on Disney+
Arthur Christmas – With voice work by Hugh Laurie and James McAvoy, this star-studded animated film about Santa's youngest son Arthur isn't one to miss. Watch it HERE.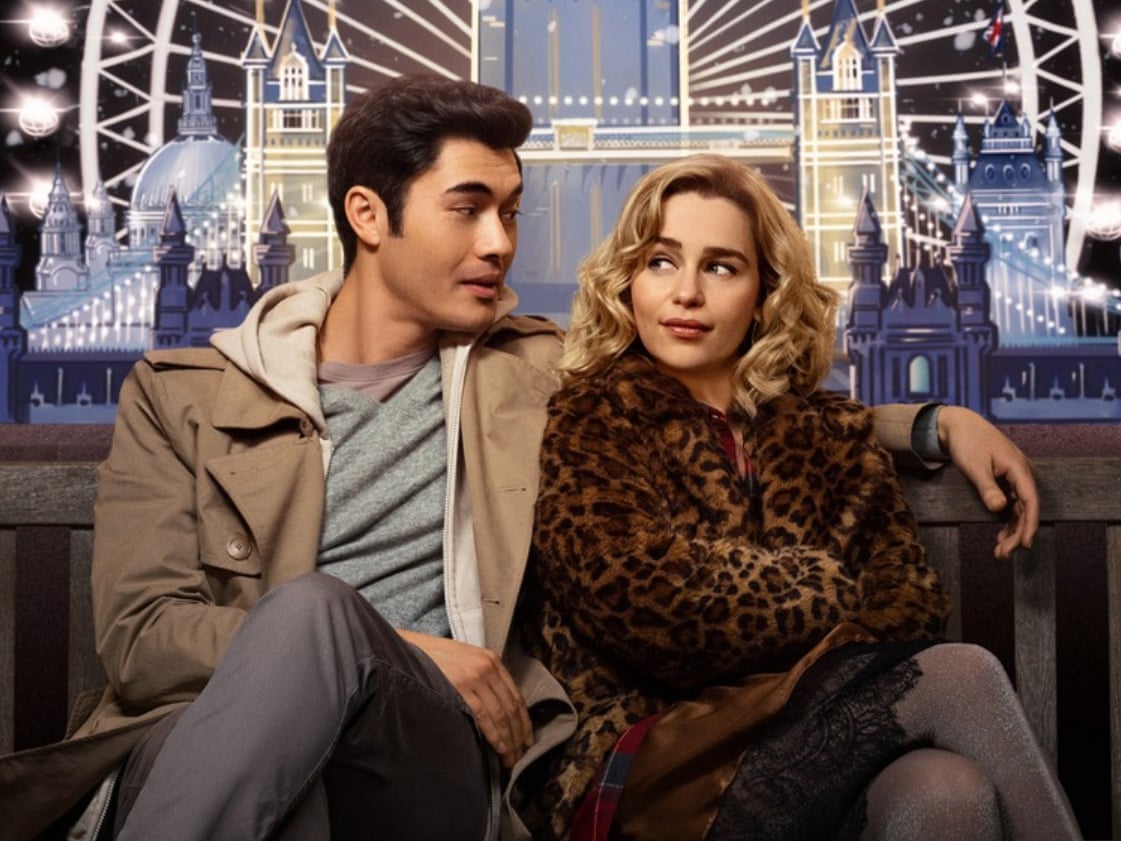 Last Christmas – Emilia Clarke (Game of Thrones) and Henry Golding (Crazy Rich Asians) star in this film based on the George Michael song of the same name. Though it wasn't overly popular with critics, this Christmas rom-com was a box office success. Watch it on Amazon
Get Santa – New Doctor Jodie Whittaker stars in this 2015 movie about getting Santa Claus out of jail to save Christmas. Watch on Amazon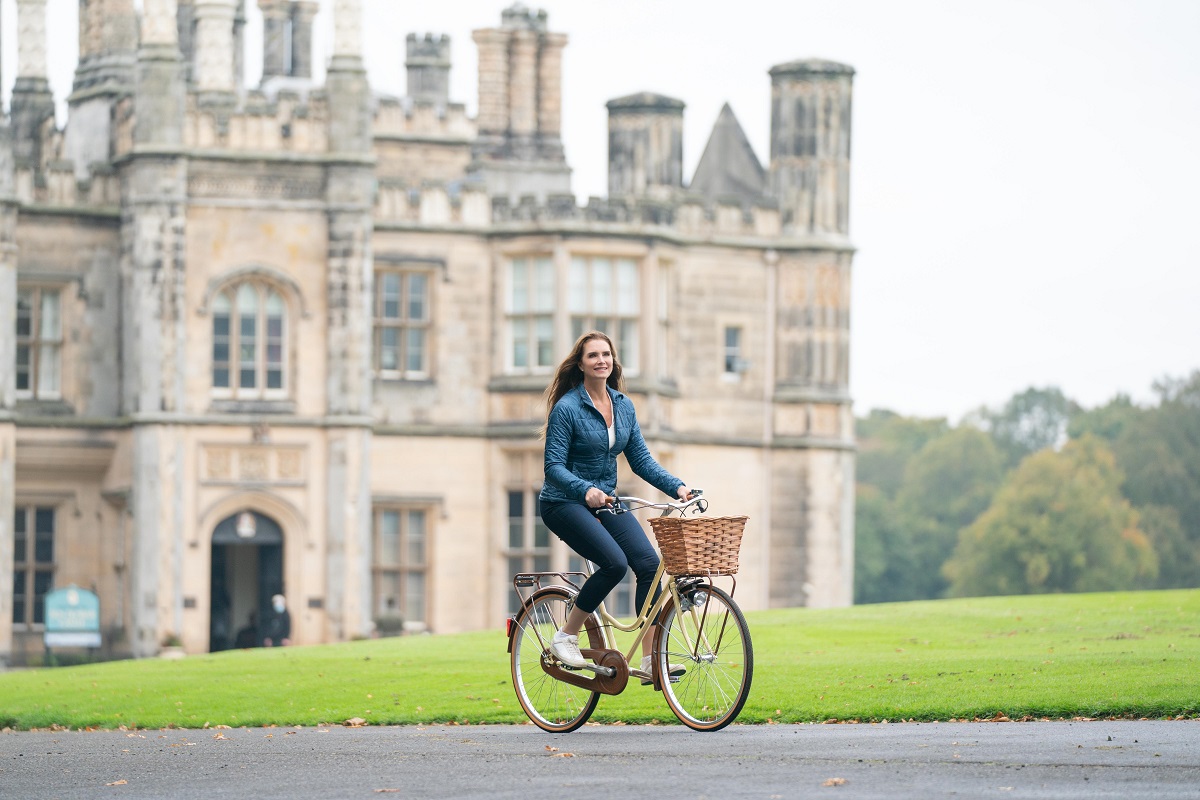 A Castle for Christmas – Like a lot of "British" Netflix productions, you may find this one sounds a bit too American-ised for your tastes – but it IS set in Scotland. Brooke Shields stars as Sophie Brown, a woman who ventures to Scotland on her own in hopes of buying a castle. The owner, Duke Myles (Cary Elwes) isn't convinced her wants to sell to a foreigner – but she might just convince him. Watch it on Netflix.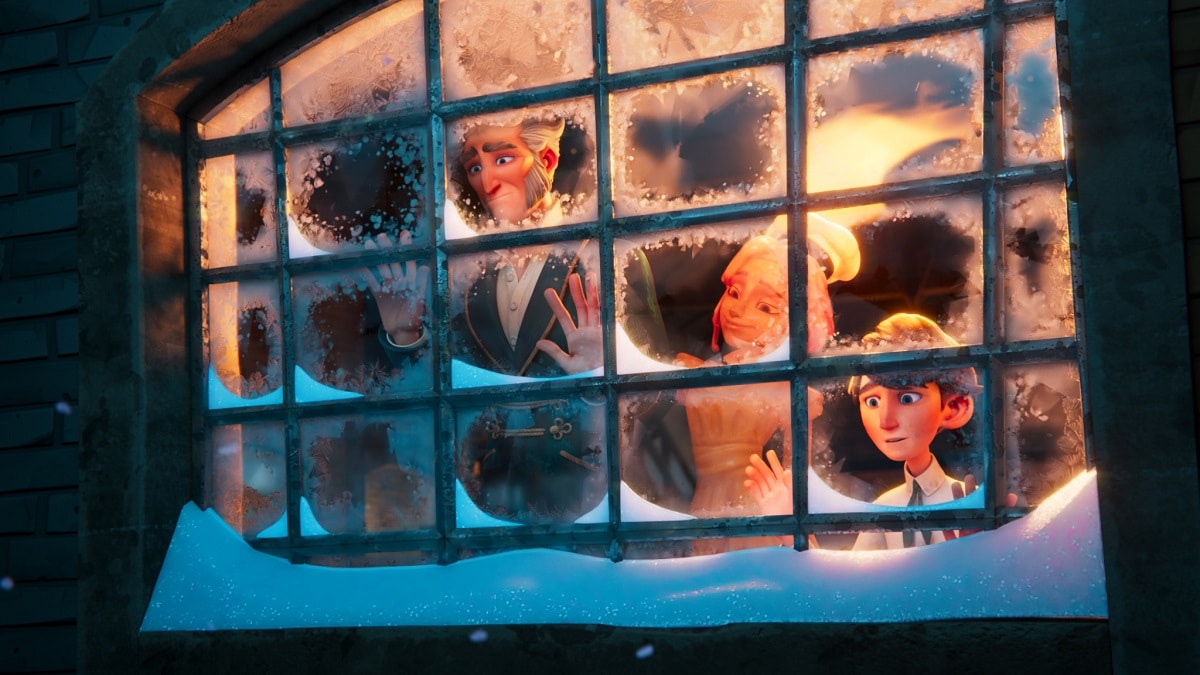 Scrooge: A Christmas Carol – This 2022 animated adaptation of the Dickens classic sees Luke Evans voicing Scrooge, Olivia Colman (Broadchurch) doing the Ghost of Christmas Past, Johnny Flynn (known by many for singing the Detectorists theme song) as Bob Crachit, and Jonathan Pryce (The Crown) as Jacob Marley. Watch it on Netflix.
A Child's Christmas in Wales – This sentimental family film shows us a young boy dreaming of a white Christmas, and his grandfather who gives him a snowglobe and shares some of his own Christmas memories. Watch it on BritBox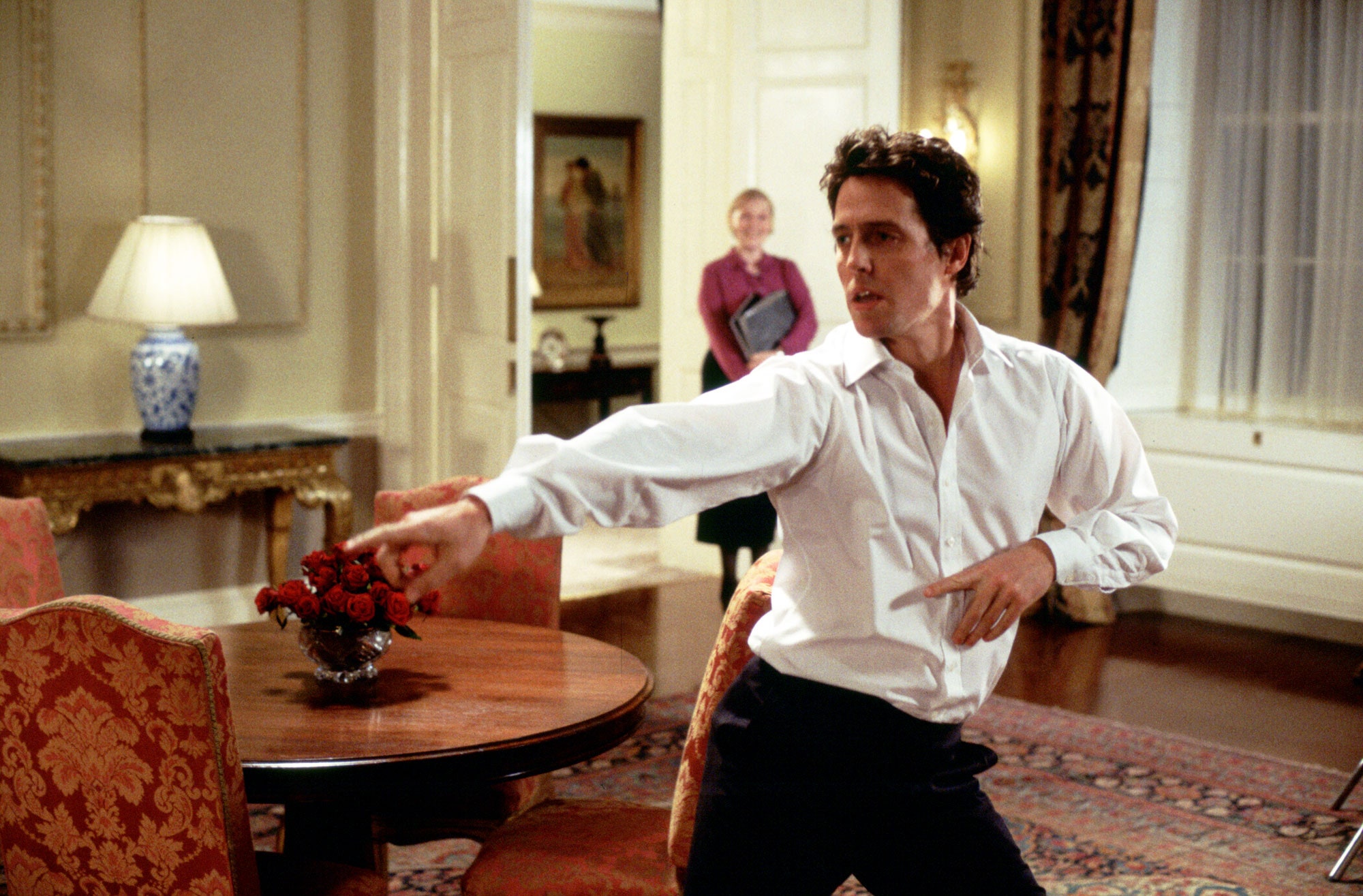 Love Actually – This may be the ultimate British Christmas film of the modern era, but we do offer one warning: Don't watch it at a family gathering. Some scenes are inappropriate for young children, and it's all but guaranteed to create some cringe-y moments in a multi-generational situation. This ensemble comedy includes Hugh Grant, Liam Neeson, Bill Nighy, Colin Firth, Emma Thompson, and more. Watch on Amazon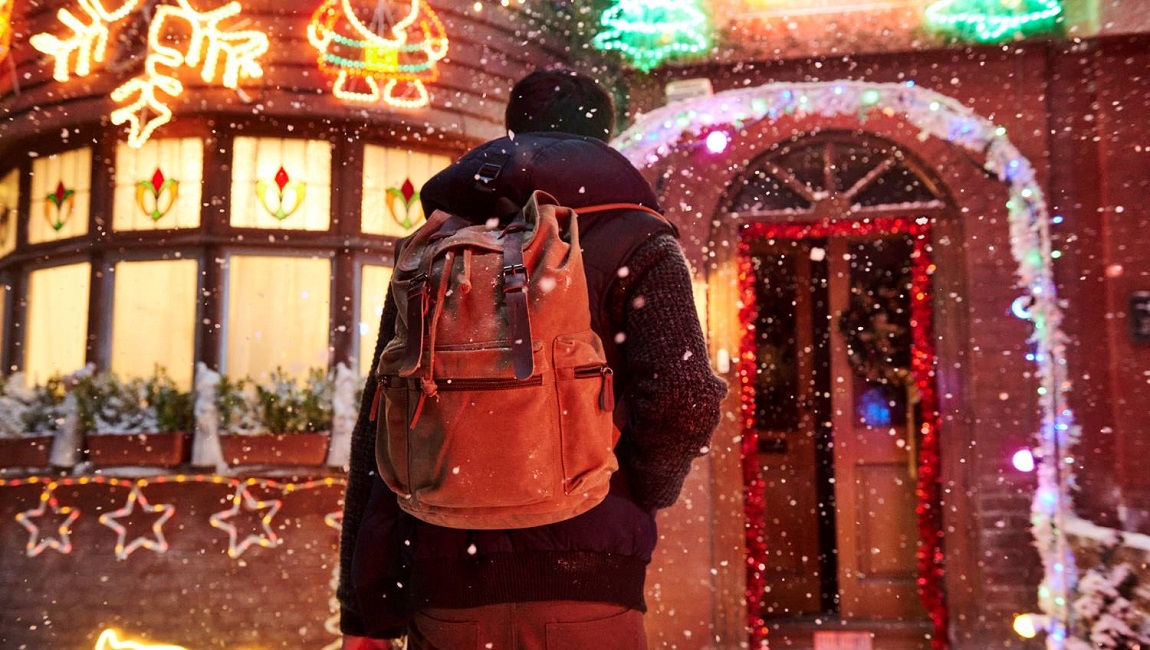 Your Christmas or Mine? – This 2022 Christmas film follows a young couple who part ways for Christmas, then suddenly decide to swap trains and surprise each other. As a result, they end up passing one another and effectively trading Christmases. Watch it HERE.
The Man Who Invented Christmas – This 104-minute film is a dramatisation of the life of Charles Dickens, the man who created A Christmas Carol, one of the world's best-loved Christmas stories. Watch it on Amazon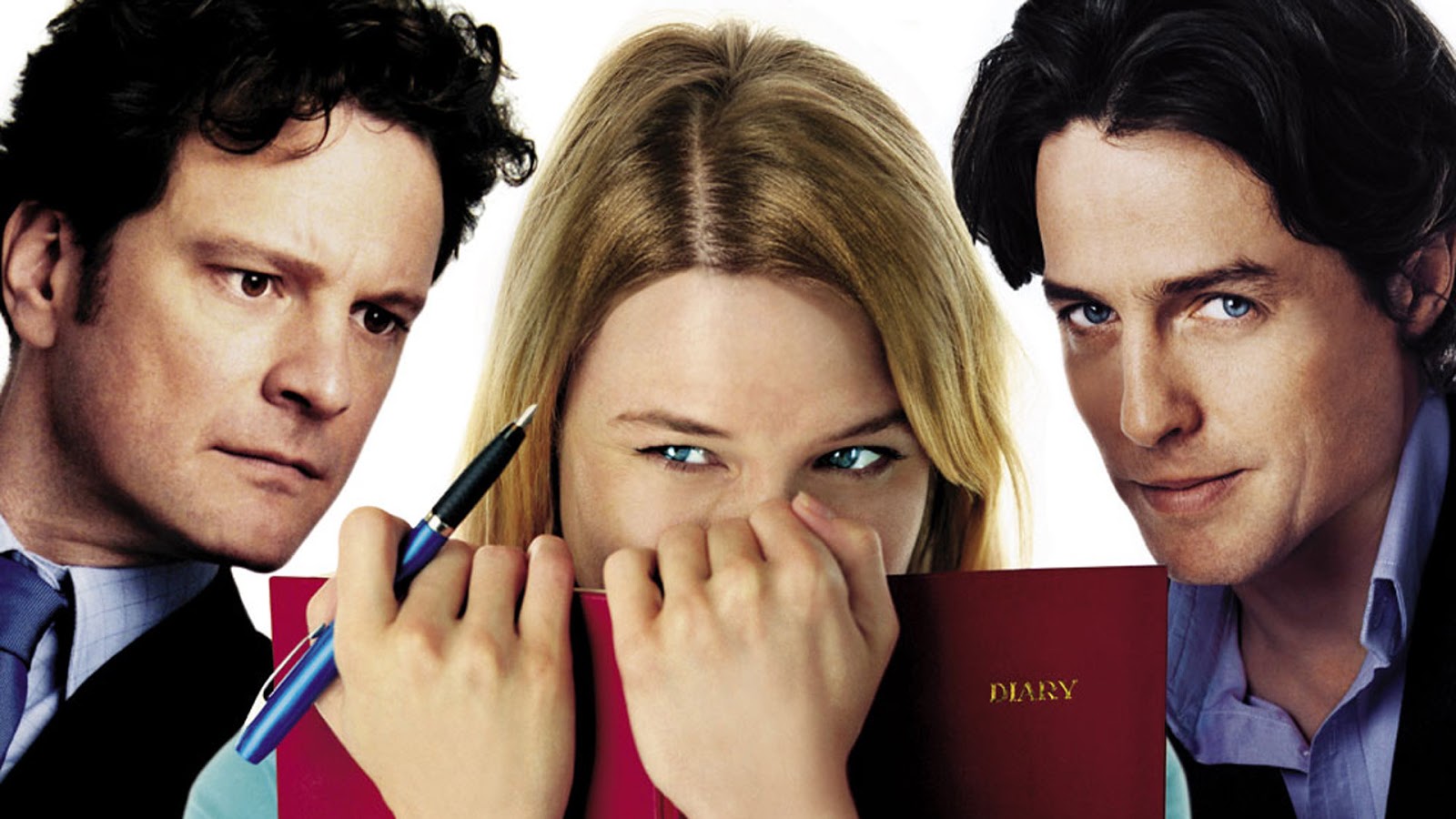 Bridget Jones's Diary – This film about an unhappy single woman looking for love during the holidays is a true classic in granny panties. Watch on Amazon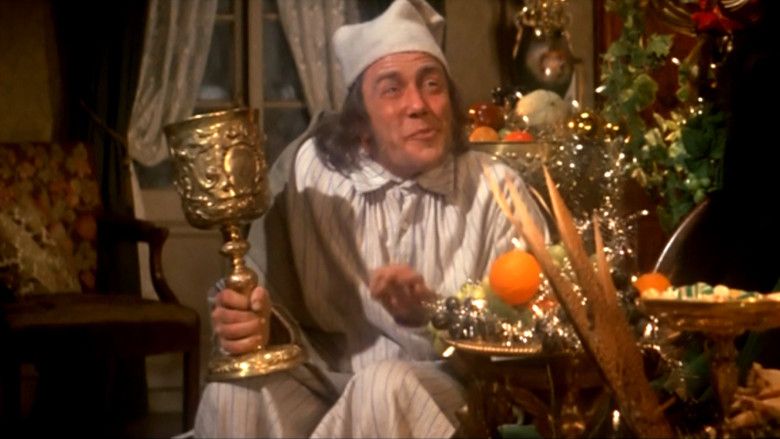 Scrooge – The story of Scrooge has been done over and over, but this classic 1970 musical version with Albert Finney is not to be missed. Watch it HERE.
Silent Night – This 2021 apocalyptic British-American Christmas film stars Keira Knightley and Matthew Goode, and it follows a family as they come together for Christmas dinner as an environmental apocalypse unfolds around them. Watch it HERE.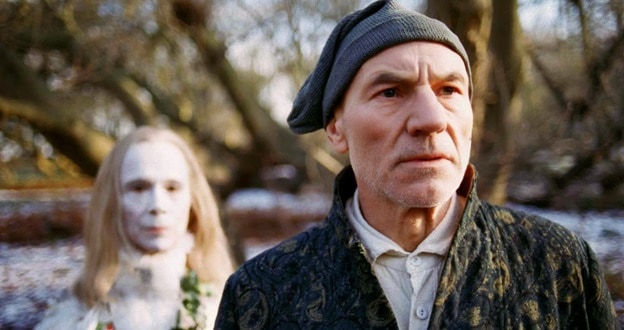 A Christmas Carol – As long as we're talking Scrooge, we can't skip over A Christmas Carol. Though not strictly a British production (it was made for TNT), it stars Sir Patrick Stewart and it was filmed in London and Northamptonshire, which makes it British enough for us. Watch on Amazon | Watch on Crackle
The Lion in Winter – It's 1183 AD and King Henry II wants to spend Christmas with his family – but of course, that gets complicated. This one's full of history and royal family dysfunction, proving that some things never change. Watch on Amazon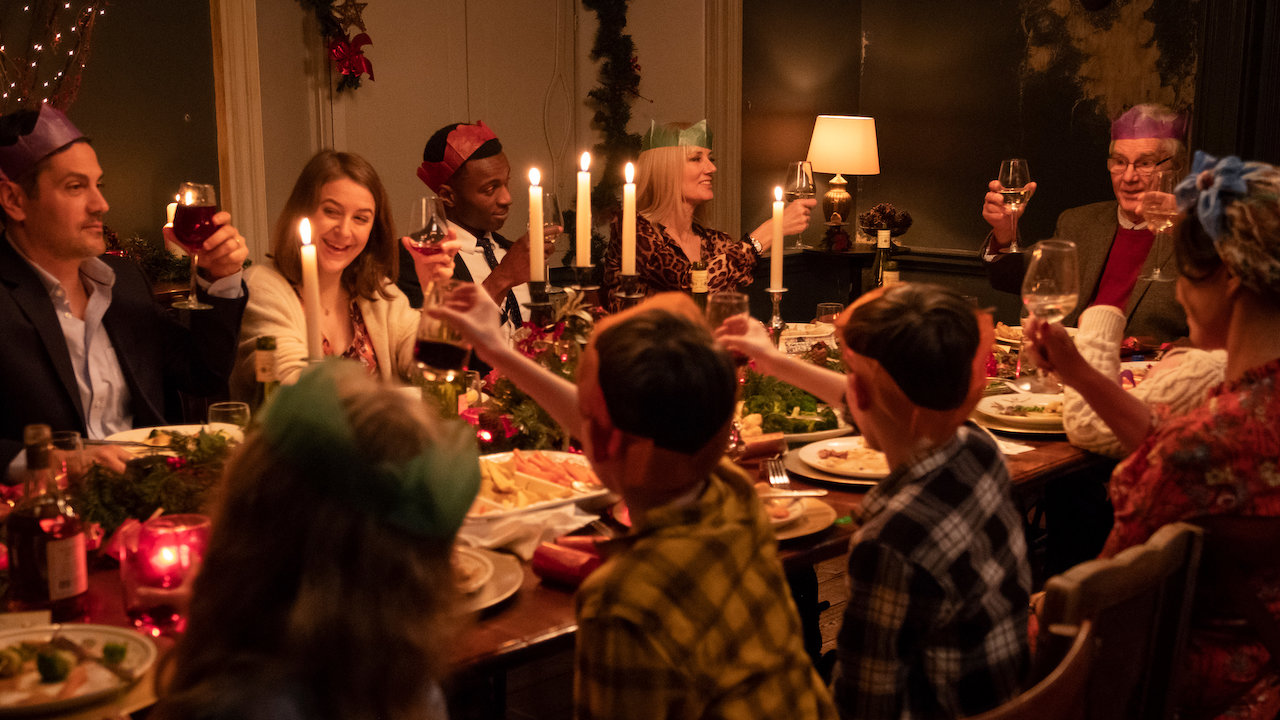 Christmas Survival – Gemma Whelan (Game of Thrones), Joely Richardson (The Rook), and Julian Ovenden (Downton Abbey) star in this British Christmas film about a family coming together for a chaotic holiday celebration at their family home. Watch it on Amazon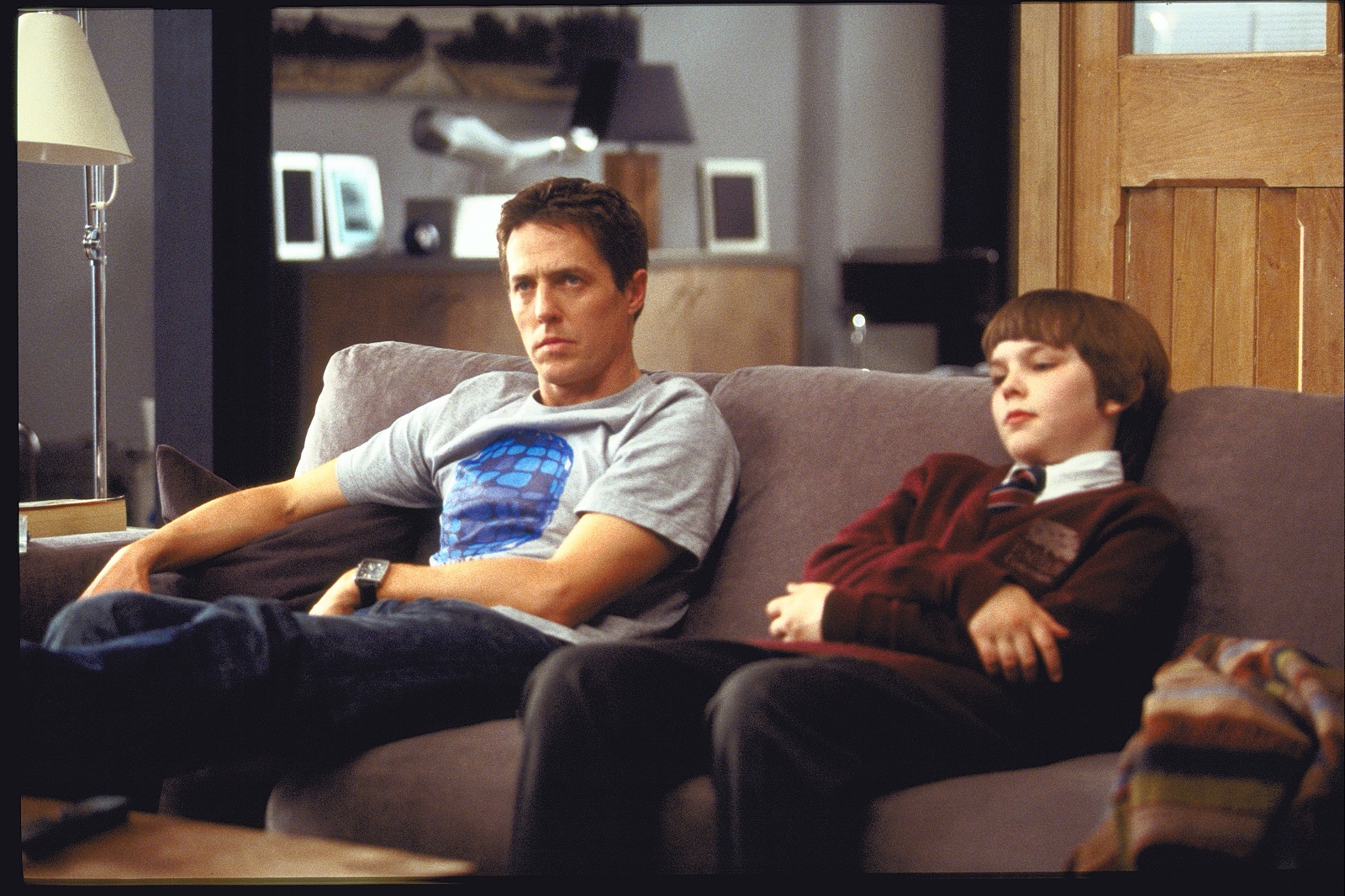 About a Boy – Though not traditionally classified as a Christmas movie, this Hugh Grant rom-com has plenty of holiday cheer. Watch on Amazon | Also on Peacock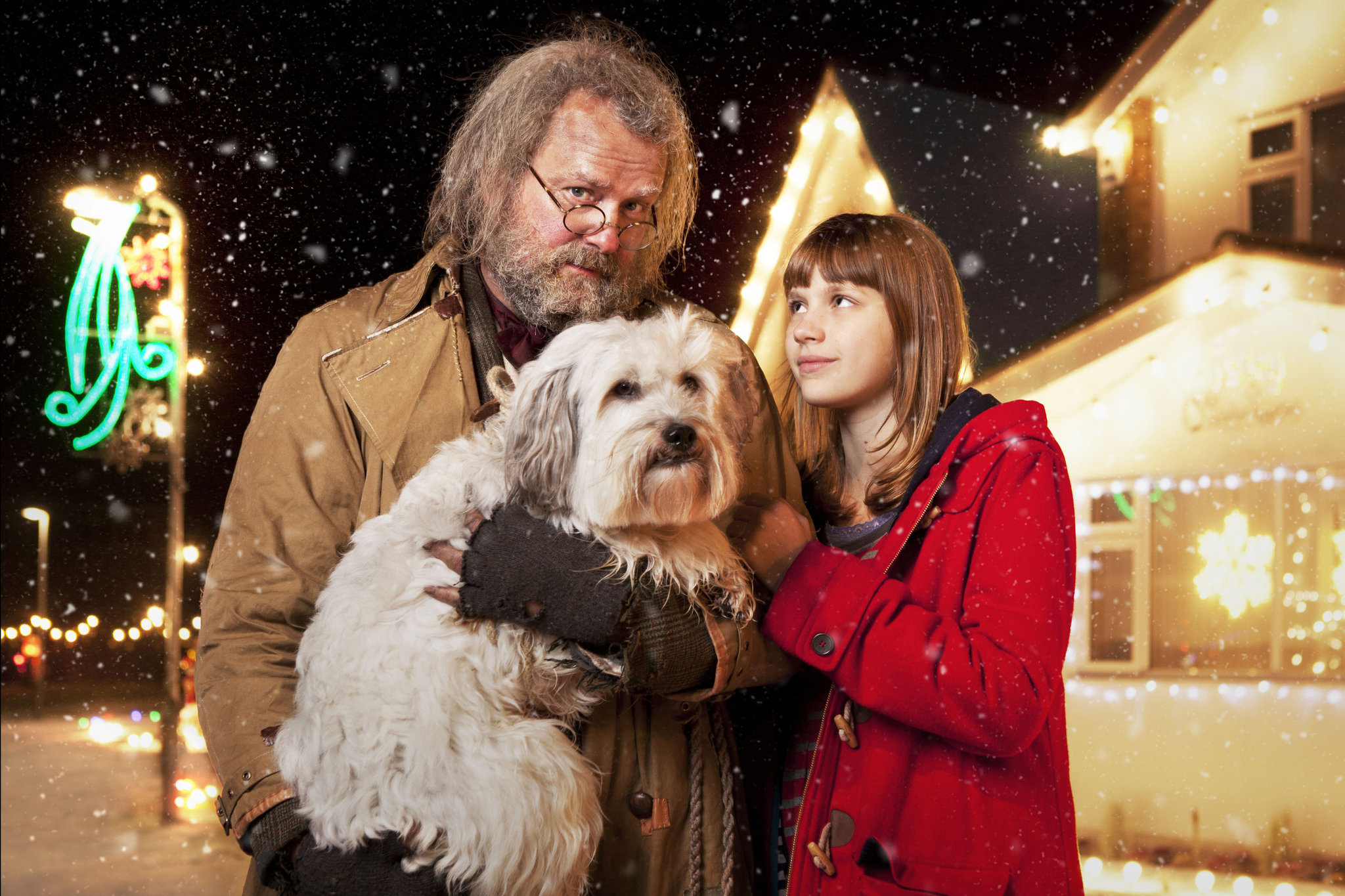 Mr. Stink – This 60-minute television adaptation of David Walliams' novel of the same name sees a young schoolgirl with no friends form a friendship with a stinky tramp in the local park. As she works out his past, she finds there's much more to him than she realised – and her journey has a big impact on her family, too. Amazon currently has this one in a streaming bundle alongside Gangsta Granny. You can get it HERE.
The Holiday – Two women facing an unhappy holiday season decide to swap houses – and end up finding love. This one's partially set in California and partially set in an English village. Watch on Amazon
The Christmas Candle – In late Victorian England, a village's new arrival threatens an age-old Christmas tradition. Susan Boyle appears in this one. Watch on Amazon | Watch on Tubi | Watch on Roku Channel | Watch on Pluto
Pirate Radio / The Boat That Rocked – Known as Pirate Radio in the US, this one comes to us from the makers of Love Actually and Notting Hill. It's not strictly a Christmas movie, but there's a good bit of Christmas in there. Watch on Amazon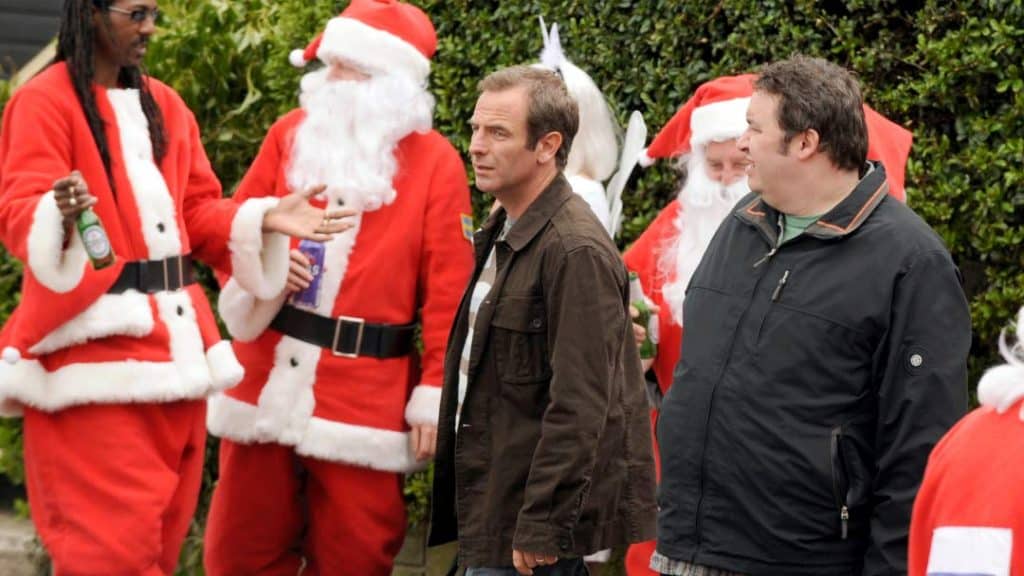 Clash of the Santas – Robson Green and Mark Benton star in this fun Christmas movie about two friends going to Lithuania to compete in a Santa competition. Watch it on BritBox
Christmas in Britain – Though it's not truly a movie, this brief 1960 video offers archival footage showing us what a classic British Christmas is like. Watch it on Amazon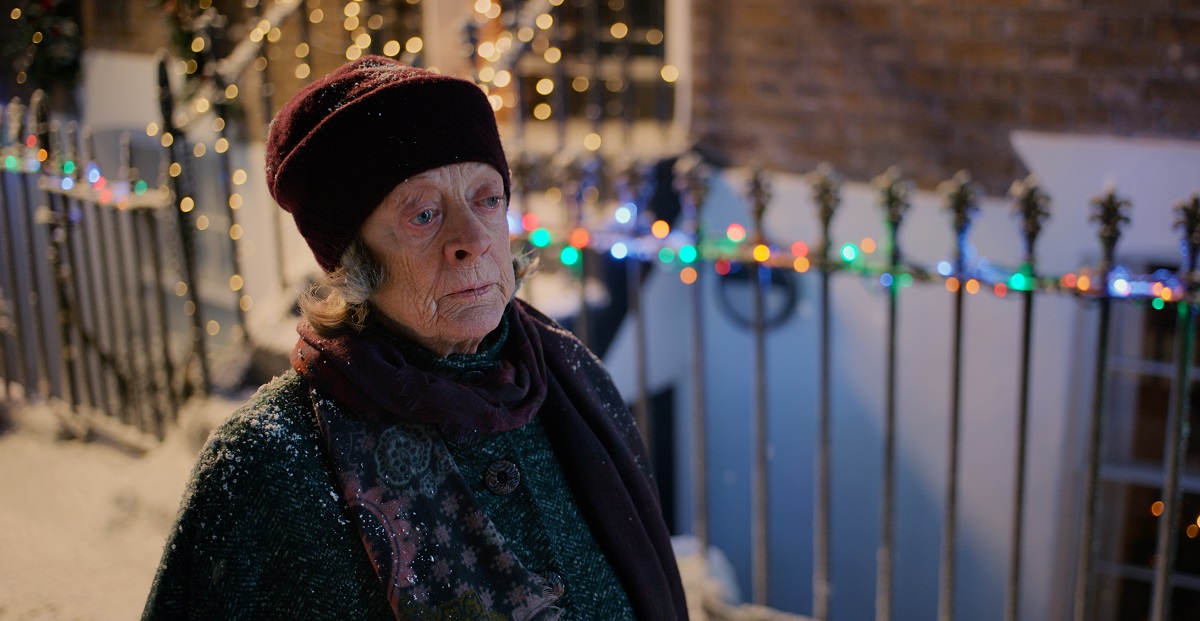 A Boy Called Christmas – British TV fans will recognise a number of favourites in this Netflix film about a young man who ventures to a land full of elves in hopes of finding his father. Dame Maggie Smith (Downton Abbey), Toby Jones (Detectorists), Stephen Merchant (Extras), and Jim Broadbent (Black Narcissus) all appear. Watch it on Netflix.
A Merry Little Christmas – This one's not really a movie and not entirely British, but it features Hugh Bonneville (Downton Abbey, Bonekickers) alongside the Mormon Tabernacle Choir – so we thought we'd add it for those die-hard Hugh Bonneville fans. Watch it on Amazon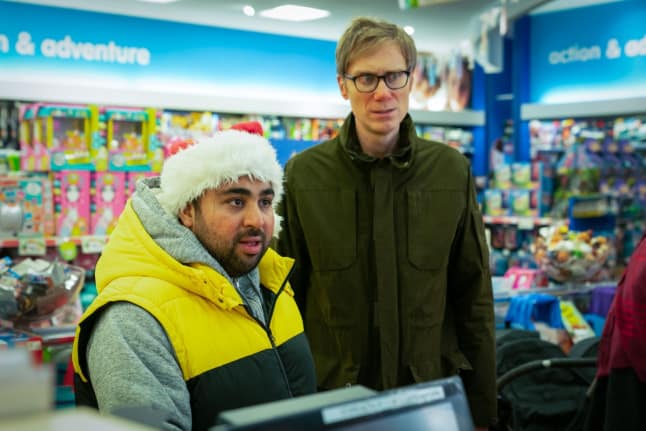 Click and Collect – Stephen Merchant (Hello Ladies) goes on a road trip in search of the season's hot toy, Sparklehoof the Unicorn Princess. Watch it on BritBox
Home for Christmas – This movie is probably the closest thing you'll find to a British Hallmark movie. It's not specifically about Christmas, but it takes place during the Christmas season, so it's still a good choice if you need something with a bit of Christmas. It's a rom-com about a woman who seems to have things together, but who has never been loved by a man. As an added bonus, it's filmed in Brighton (a quirky seaside city in Southern England). Watch it on Amazon | Watch it on Tubi
Looking for More Christmas-Themed British Entertainment?
If you're looking for more than just British Christmas movies, try some of the other Christmas resources on our site:
Save it to Pinterest!