Where to Watch British TV Online in the US
In some cases, we earn commissions from affiliate links in our posts.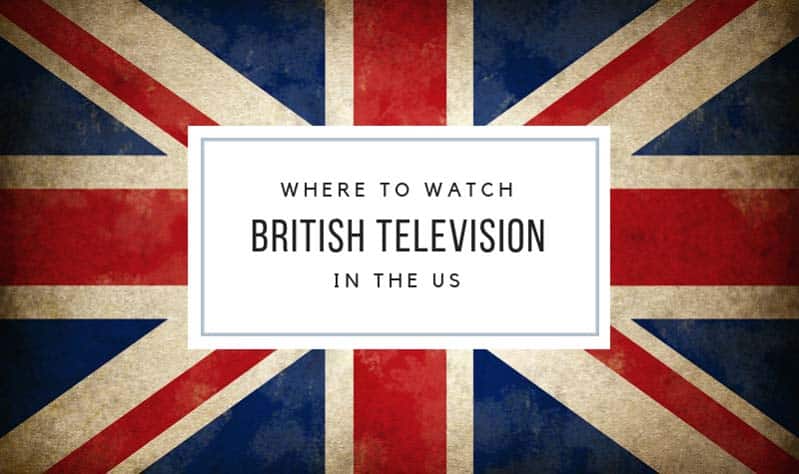 If you've found yourself enjoying the occasional British TV show on Netflix or your local PBS station, you might be wondering where you can find more. Luckily, there are now tons of great options for streaming British TV online – and all of them can be watched on your television with a simple device like a Roku or an HDMI cable from your computer to the television.
The Basics of Watching British TV Online
If you're new to British TV, you probably don't need any specialized services just yet. There's a ton of great British television content to be had on the bigger streaming services, and you can always add more later once you've watched the things available on services you may already have.
Netflix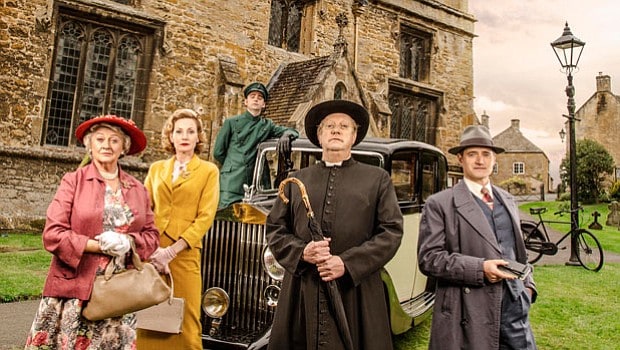 At any given time, you can find somewhere between 100-200 British TV shows and another 100+ British movies on Netflix. Note that this is just an estimate based on counts I've done now and in the recent past. It could change in the future. To help you get started, we've included some of our roundup posts below.
Amazon Prime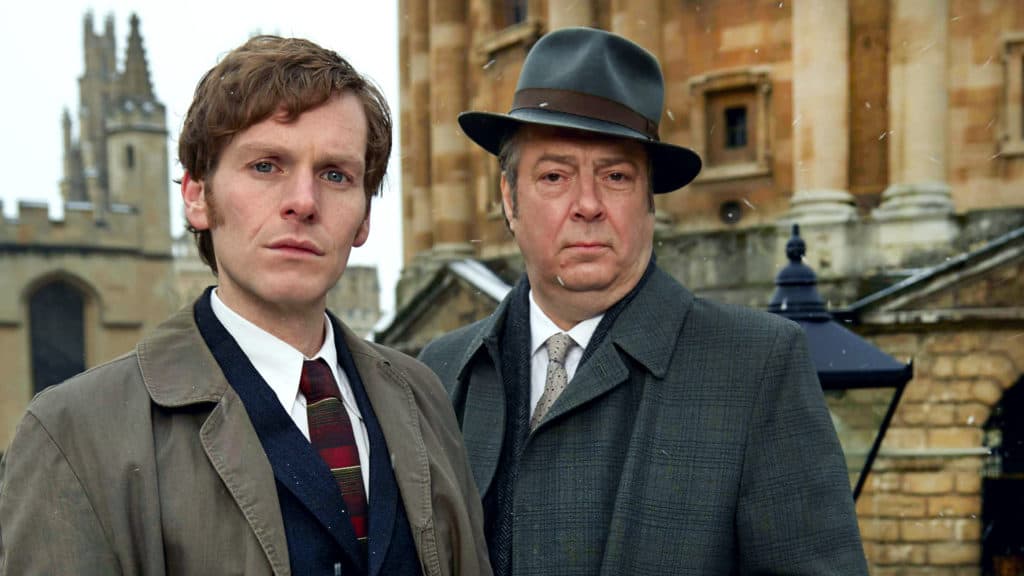 If you have an Amazon Prime membership for the free shipping benefits, you may be overlooking a great source of British television. At our last count, there were more than 160 British TV shows on Amazon Prime, and that doesn't include a lot of the offbeat documentary programming or odd little web/indie shows you can often find. Our most recent list could use a bit of updating, but we've included it below anyway since many of the shows remain available for years at a time.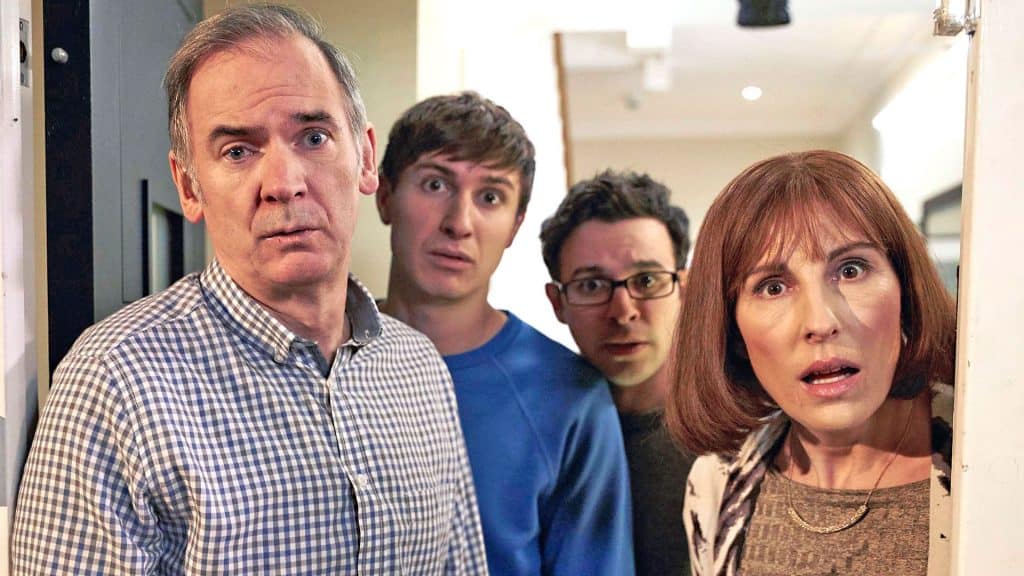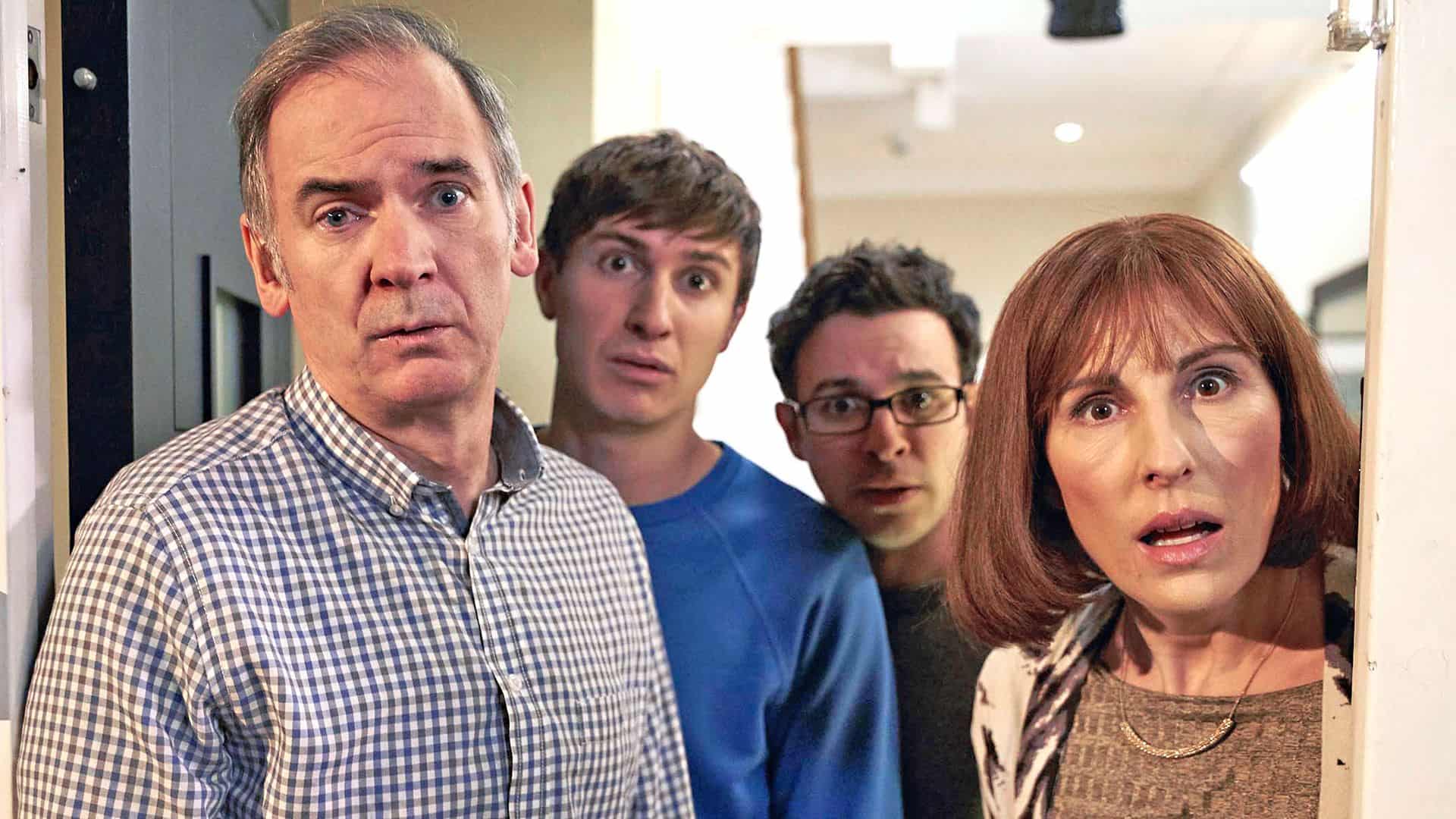 Since a lot of people think of Hulu as a replacement for traditional TV, they're often surprised to learn that Hulu actually has a healthy collection of British TV shows – many of which aren't available with any other streaming subscriptions.
British TV Streaming Services
While there's a ton of great British TV on the more general streaming services, most fans will eventually subscribe to one or more service that specialize in British television. There are three major services that specialize in British TV, but two of them really stand out: Acorn TV and BritBox.
Acorn TV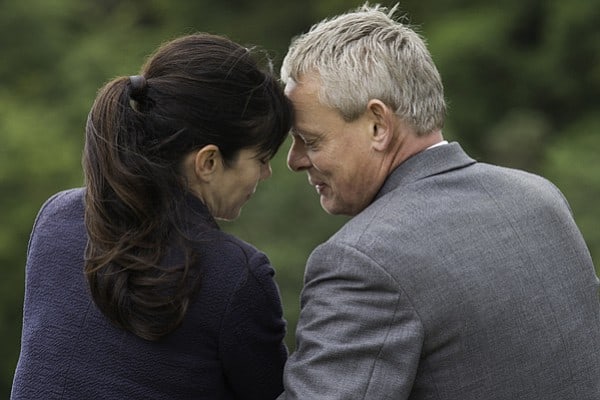 Acorn TV has been around for a few years now, and they have a solid menu of quality British programming. We count the total number of programs from time to time, and they generally have somewhere around 250-260 titles in total, give or take a couple dozen. What's different about Acorn TV is that while they specialize in British TV, they also have programming from Ireland, Canada, Australia, New Zealand, and mainland Europe.
Acorn does have some exclusives, and even a small number of projects they've commissioned (like Series 2 of Agatha Raisin, which is made up of 3 movie-length features and due to premiere in November 2018).
Acorn TV tends to carry a bit of everything, but there's definitely a heavier focus on mysteries and dramas. At the time of writing, they had 32 comedies, 70 mysteries, and 120 dramas (and some titles, like Doc Martin, were listed in multiple categories).
BritBox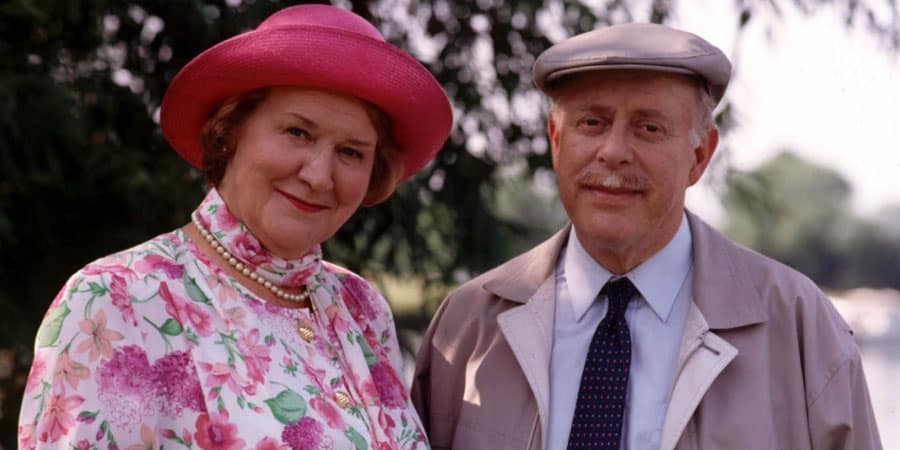 BritBox came onto the scene in early 2017, but they're no strangers to British TV. The service is co-owned by the BBC and ITV, two of the biggest forces in UK television. While they initially started out with around the same number of titles as Acorn TV, they now average around 300 titles in total, give or take a couple dozen depending on when you check.
BritBox is slightly more expensive than Acorn TV, but considering the difference is only a couple dollars/month, it won't matter much to most people. The particularly interesting thing about BritBox is that it gives you access to a lot of content you can't get any other (legal) way. They offer next-day viewing for the major British soap operas, and they have a number of panel shows (like QI) and live events (like the Edinburgh Military Tattoo or the royal weddings this year). Many of these programs will never be offered on DVD, so it's great to have a way to get them now.
In terms of "normal" shows, the breakdown on BritBox is currently 50 comedies, 69 mysteries, and 128 dramas.
BritBox vs. Acorn TV: Which Should I Get?
The short answer here is this: GET BOTH. They're both great services, and there's very, very little duplication of programming between the two. If you only have the time or money for one of them, though, the best choice for you will depend on what you like to watch. Below, we've included a link to a post we wrote that dives into the differences between the two services:
PBS Masterpiece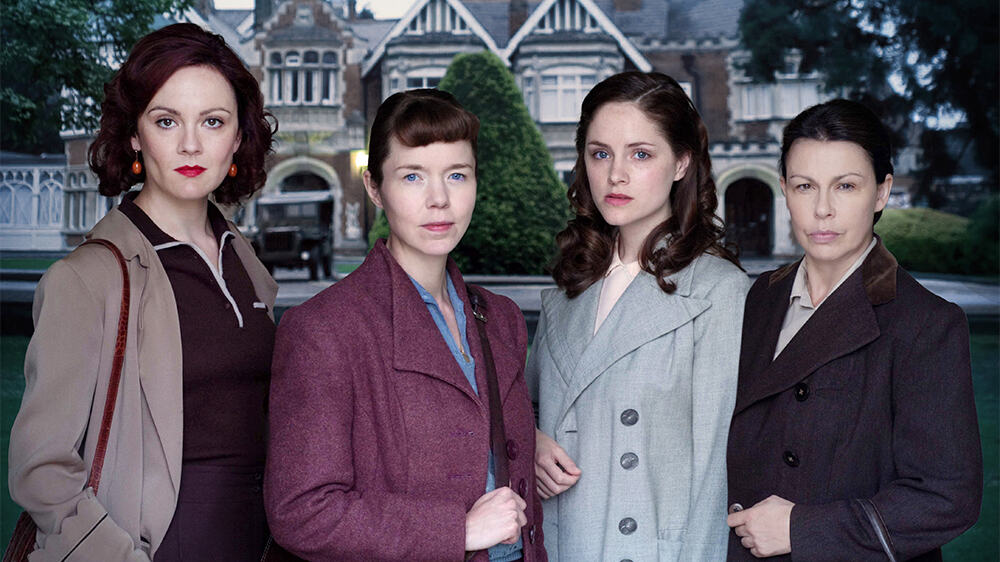 PBS Masterpiece is kind of the odd one out here. We LOVE PBS, but the options for watching PBS online are kind of scattered and confusing for a lot of people. You can, of course, watch for free if you have a local PBS station and some kind of cable package or antenna. We don't talk about that often because availability varies by market, but it's a great way to enjoy British TV for free. You can also get the PBS app on your Roku and make a monthly donation to PBS to get access to PBS Passport. That allows you to stream some additional programming through their Roku app.
PBS Masterpiece is totally different and separate from those things. To get PBS Masterpiece, you go through Amazon here. You can watch it through the Amazon video app on your Smart TV, Roku, Fire Stick, or computer/tablet/smartphone. As you might expect, PBS Masterpiece is very heavy on period dramas, much moreso than the other British TV services. They also have a sub-section of Walter Presents international dramas with roughly 300 hours (at time of writing) of foreign-language content.
In the earliest days of PBS Masterpiece, it wasn't a tremendous value for anyone but the most die-hard period drama fans. These days, they have quite a bit more content, and while I wouldn't call it an absolute essential like Acorn or BritBox, it's a great addition to your "channel stack" if you have a lot of free time or a strong love of period dramas.
Best of British Television
While this service isn't at all on par with the others mentioned, I'm still including it because I'm sure there are some people who would enjoy it. It's primarily made up of the kind of reality programming most of us are trying to escape, but if you're an expat or you're just looking for a laugh, you might enjoy it.  At the moment, it includes shows like Secret Life of the Human Pups, My Transgender Kid, I'm a Teenage Grandmother, Secrets of the Gay Sauna, and Strippers: Season 1. You can sign up for Best of British Television HERE.
Other Services With Substantial British Programming
As streaming technology has become more popular and companies scramble to get the best content to attract new subscribers, we've seen an increase in British TV showing up on premium cable channels.
I wouldn't say that any of these are worth keeping full-time if you're only looking to watch British TV, but they're definitely worth activating occasionally when there's something specific you want to watch. Luckily, we no longer live in the days when you had to call your cable company and sit through endless upsells and retention offers to add or remove channels. If you subscribe to any of these through Amazon, you can add or remove them quickly and easily online without talking to anyone. We've included full instructions here.
Sundance Now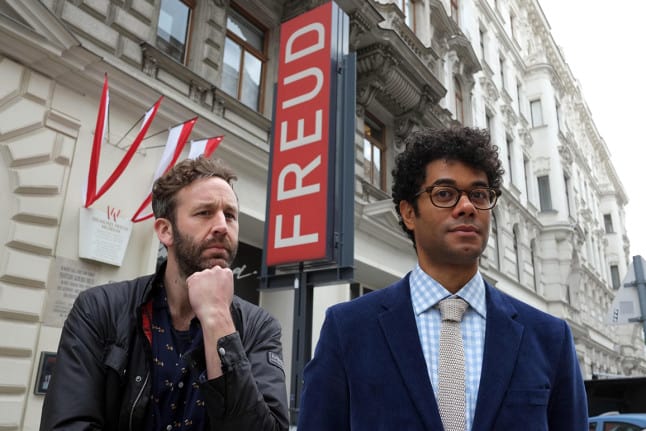 Sundance Now is probably the best of the bunch for British programming, but don't expect to find a huge number of titles here. We've generally found 10-20 British or other international English-language titles when searching.
EDIT – On 10/19, SundanceNow announced that Amazon had stopped selling subscriptions to their service. We're reaching out to get more details.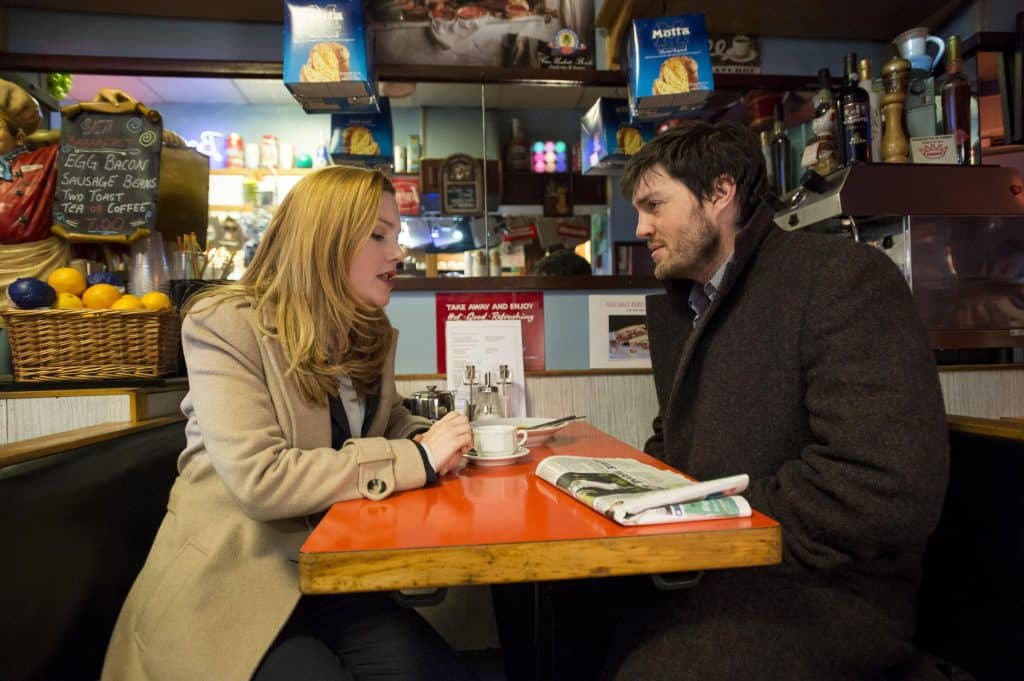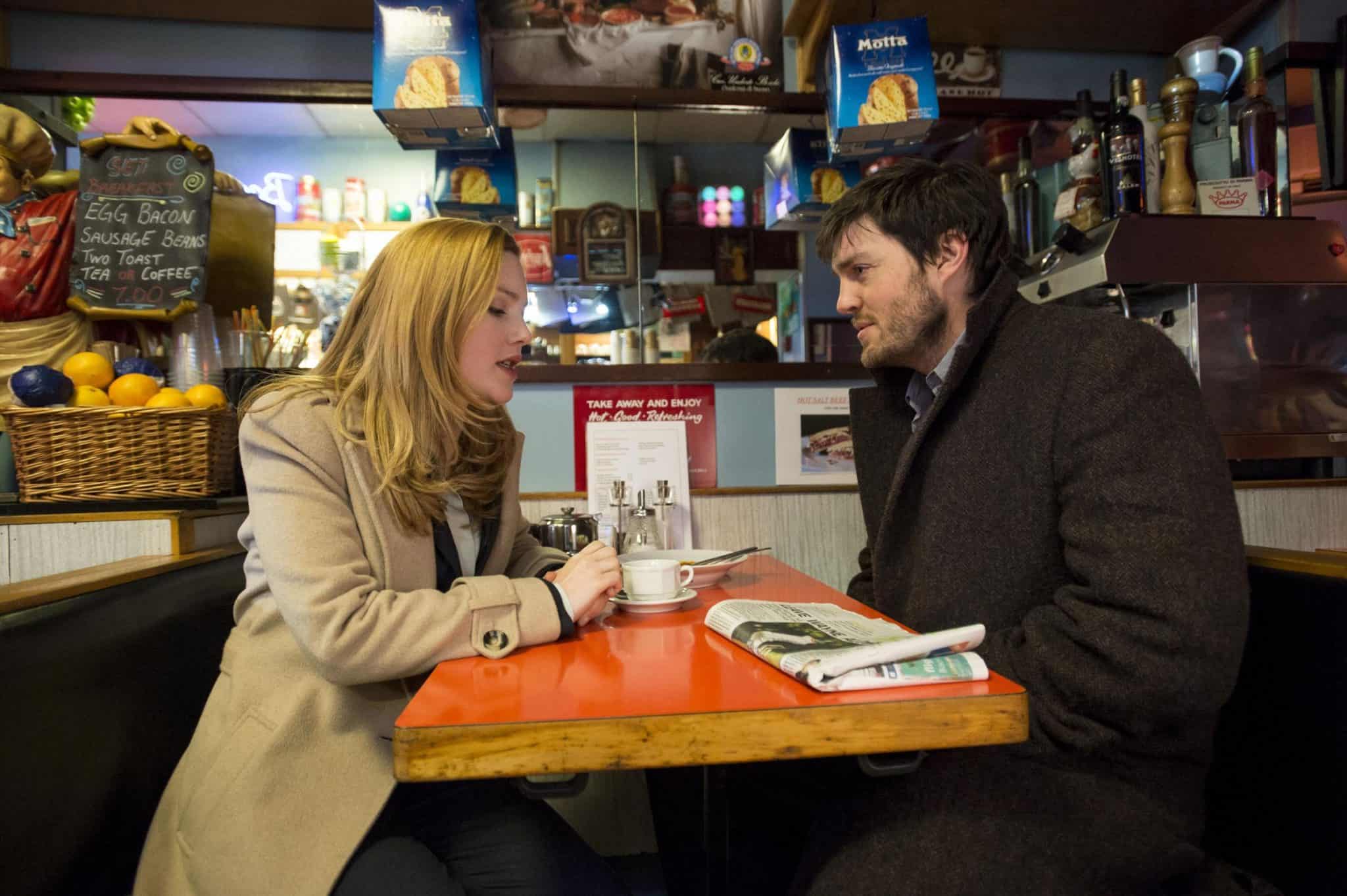 A lot of British TV fans were sorely disappointed to hear that Cinemax had picked up the rights to air Rellik and C.B. Strike here in the States. While they don't have a ton of British TV shows, the ones they do have are high-profile series, so it's worth the occasional subscription when there are a couple shows you might want to watch.
Starz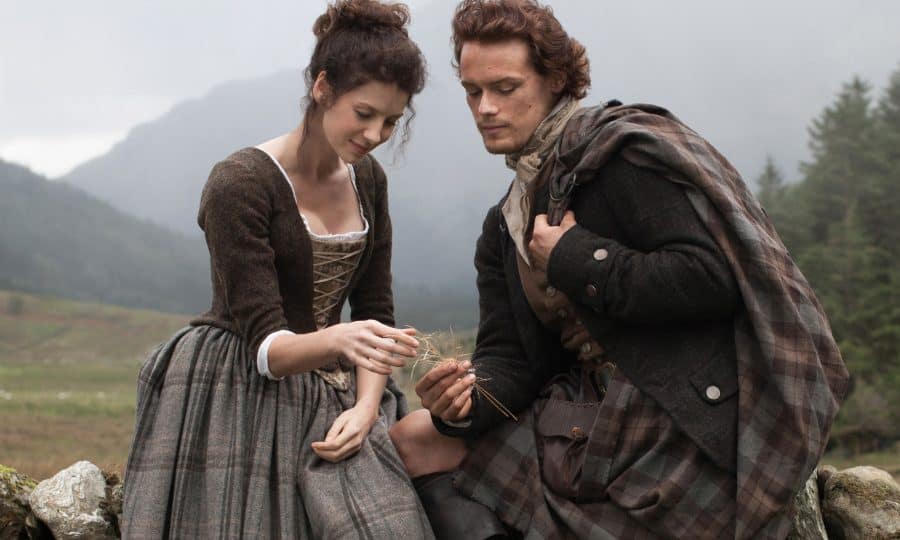 Most British TV fans will know Starz as the home to Outlander, the beautiful and occasionally very adult-oriented drama about a woman who falls through time in Scotland. They do occasionally have other limited series, though, like The White Queen, Apple Tree Yard, or The Secret (the James Nesbitt one, not the Law of Attraction one). Again, this one isn't going to be a full-time source of British TV, but when they do get something, it's usually pretty good. Sign up for Starz HERE.
Showtime
Showtime probably isn't the first name to come to mind when you think of British TV, but they do occasionally have good ones. Patrick Melrose is the latest British TV series to show up there, but you can also watch Episodes, Penny Dreadful, The Tudors, and probably a couple others I'm missing at the moment. You can sign up for Showtime Channel HERE.
Where to Watch British TV for Free
While there aren't a lot of places to *legally* watch British TV for free online, there are a couple options if you're really strapped for cash.
You may occasionally find episodes scattered around the web on video sharing sites, but please keep in mind that unless you see that they were specifically uploaded by the content creator (like BBC, ITV, etc.), they are almost definitely not legal copies.
It's important to watch legal sources of British TV shows, because that's how you ensure the actors, writers, production crew, and so on get paid – and how we ensure that they keep making more great programs available to us. As a general rule, film industry people in the UK don't get paid as well as their American counterparts. Most TV shows include far fewer episodes, so it can be hard to cobble together a living when you're always jumping back and forth and trying to coordinate your schedule around productions (nevermind the fact that they have a much shorter outdoor shooting season than California, so a lot of the work gets crammed into a handful of really nice months).
What's Your Favorite Place to Watch British TV Online?
With so many different places to watch British TV, it can be hard to choose a favorite. What's yours?