British TV Christmas Specials on BritBox: 2021 Edition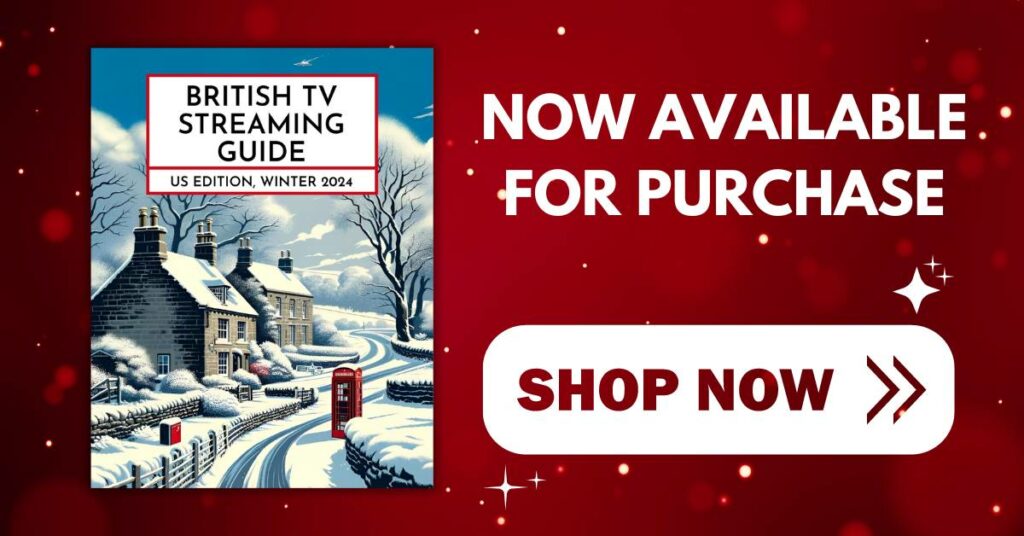 The British TV Streaming Guide: US Edition, Winter 2024 is now available. Get yours HERE.
In some cases, we earn commissions from affiliate links in our posts.
Last Updated on December 13, 2021 by Stefanie Hutson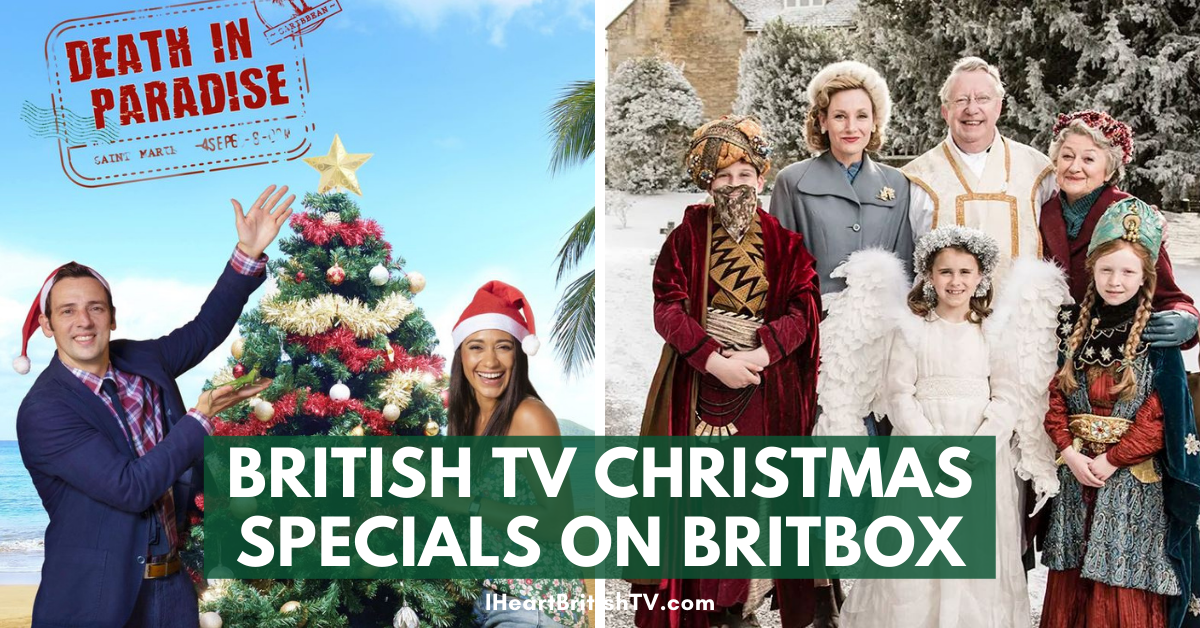 One of the many wonderful things about British TV is that many British TV shows make really great Christmas episodes. Rather than just throwing in a Christmas tree in some random episode that's sort of near the holiday, the major networks plan special programming for Christmas Day (and often, Christmas Eve, Boxing Day, New Year's Eve, and New Year's Day).
Many long-running comedies and dramas will eventually do at least one or two Christmas specials – and some shows do one almost every year. They're generally independent of the regular season episodes, and while some continue the regular storylines, others are almost entirely independent of the other parts of the series.
In this post, we take a look at the ones available over on BritBox – including the new ones being added in 2021.
Want more Christmas content? Try these:
2021 British TV Christmas Specials on BritBox: Already Available
A note about formatting – if we write something as S3E4, that simply means "Season 3, Episode 4".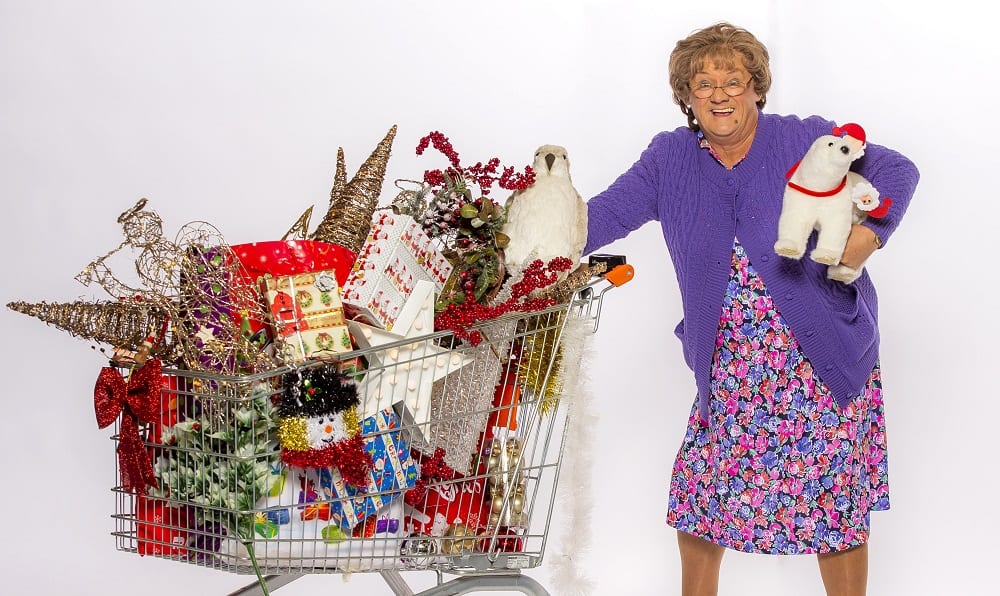 Mrs. Brown's Boys – This long-running comedy has done quite a few Christmas specials, and they'll be adding another one this year. For now, you can find the existing specials listed as S2E7, S3E7, Mammy's Tickled Pink, Mammy's Christmas Punch, Mammy's Forest, Mammy's Mummy, Exotic Mammy, A Wonderful Mammy (listed under "Specials" on BritBox or Seasons 4-5-6 on Amazon). They also have New Year's specials.
Are You Being Served? – This department store-based sitcom has five Christmas specials: S3E9, S4E7, S6E6, S7E8, S8E8
Jonathan Creek – Alan Davies stars in this light mystery series about a man who designs magic tricks while solving murders on the site. There are two Christmas episodes: S2E7, S5E4 (Daemons' Roost)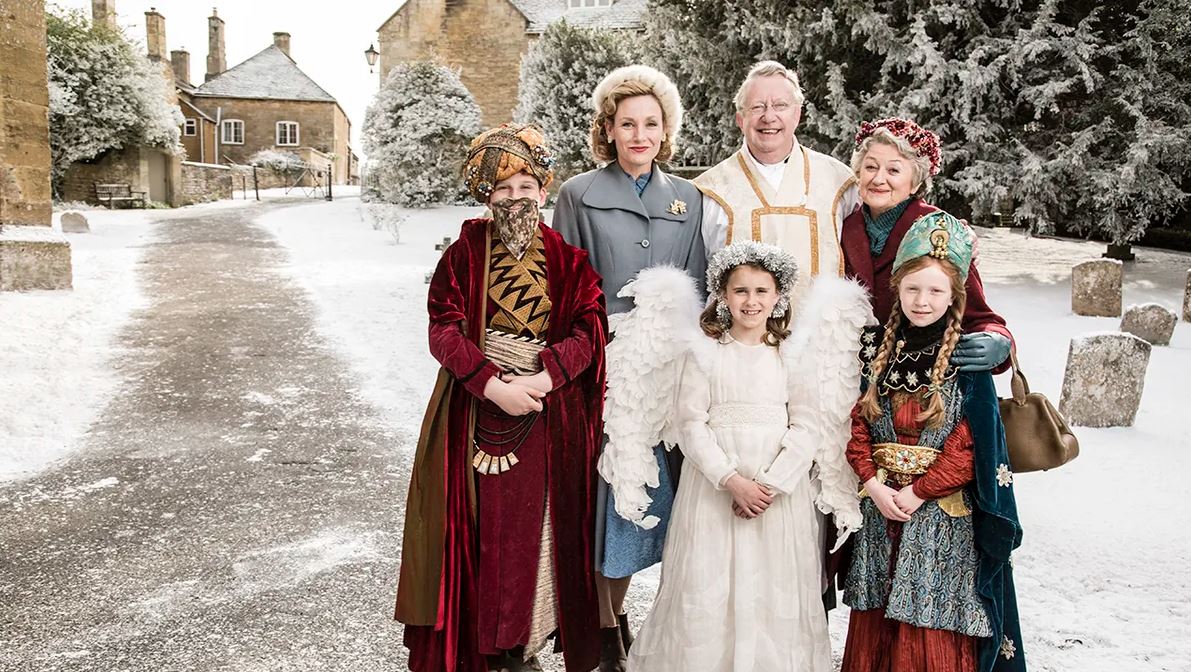 Father Brown – This Cotswolds-based mystery has two Christmas specials: S5E1, S6E1
The Darling Buds of May – This 1950s-based period dramedy had two Christmas specials: S1E7 and S2E7.
The Royal – This period drama had one Christmas special: S3E6
Taggart – Scottish crime drama Taggart had three Christmas episodes: S3E3, S4E3, S6E4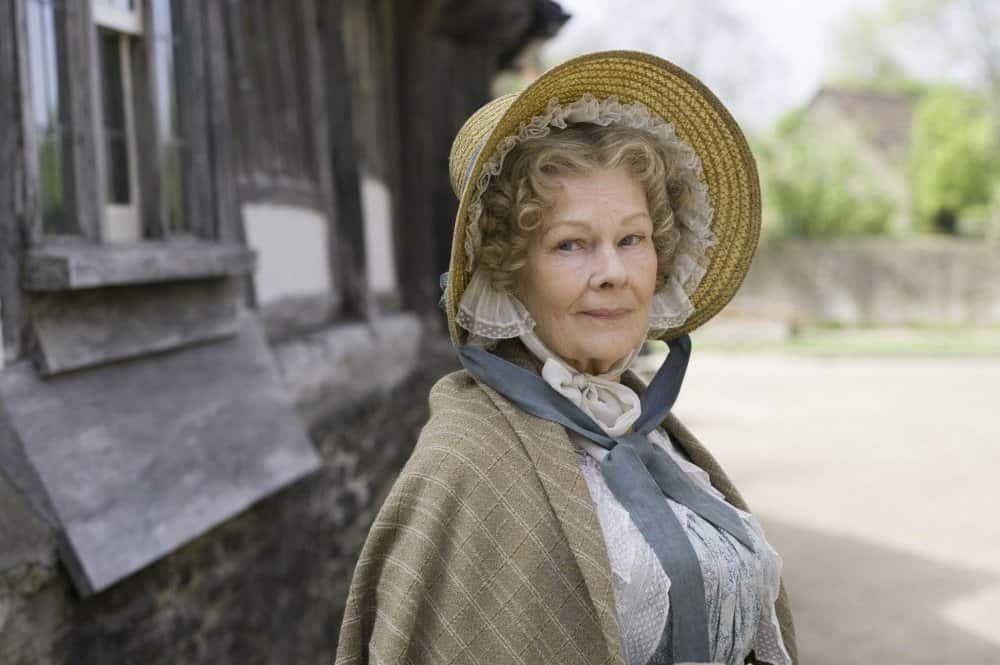 Cranford – The "second season" of this lovely period drama is often referred to as the Cranford Christmas special. In the US, it's marked as "Return to Cranford" (listed as Season 2 if you subscribe through Amazon)
Lark Rise to Candleford – This fun period drama has plenty of familiar faces, along with one Christmas special: S2E1
Boon – This late 80s/early 90s drama/detective series had two Christmas specials: S5E13, S6E14
Sherlock Holmes – Not to be confused with the more modern Benedict Cumberbatch adaptation, this classic series sees Jeremy Brett in the iconic role. For a bit of murdery Christmas cheer, check out "The Blue Carbuncle". You'll find it at: S1E7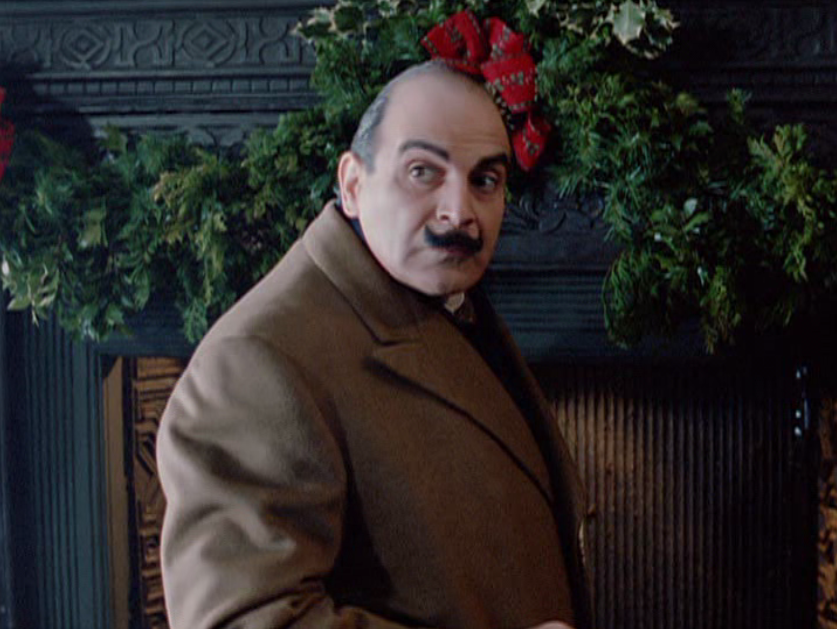 Agatha Christie's Poirot – Even Poirot had a Christmas special. You'll find it at: S6E1
Upstairs, Downstairs (1974) – This classic period drama had one Christmas special, and you'll find it at: S3E9
Absolutely Fabulous – Enjoy Christmas with Edina and Patsy in: S5E8
Blackadder – This period comedy has one Christmas special, "Blackadder's Christmas Carol" (listed as S0E1 on Amazon).
Chef! – This groundbreaking 90s comedy had one Christmas special: S1E7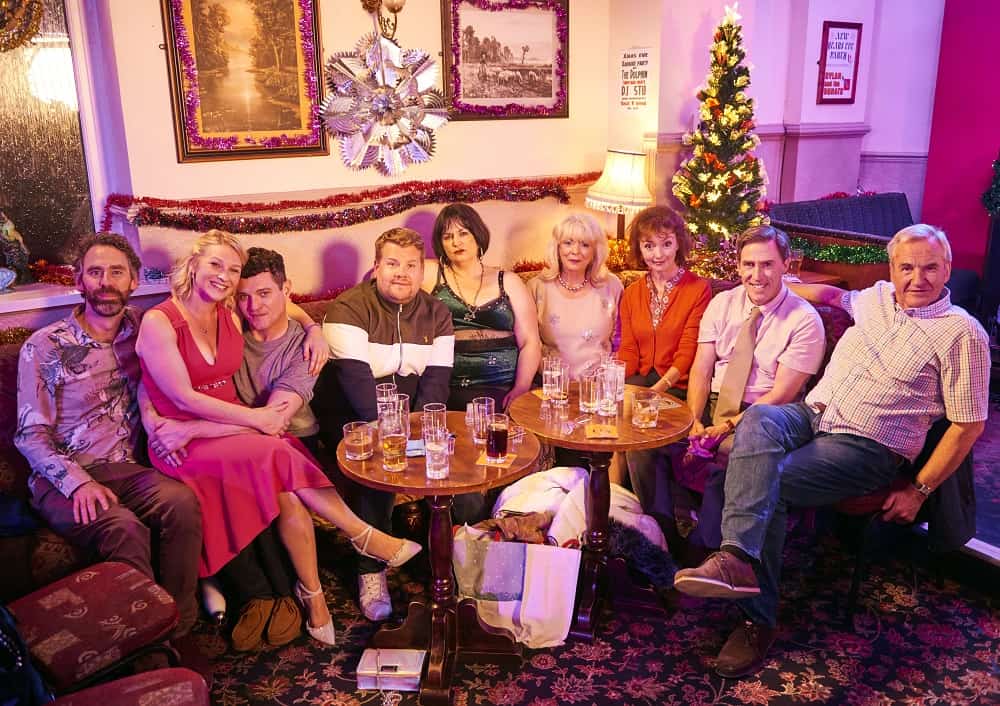 Gavin & Stacey – This Wales/Essex-based comedy had one Christmas special in their original run, but then they came back 10 years later to do another. They are: S2E8, S4E1
The Good Life (aka Good Neighbors) – This still-wonderful 1970s sitcom about suburban self-sufficiency had one Christmas special: S4E8
The League of Gentlemen – This unusual sketch comedy has one Christmas episode: S2E7
The Office – This workplace comedy has a two-part special listed under a separate season on BritBox: Christmas Special E1 & E2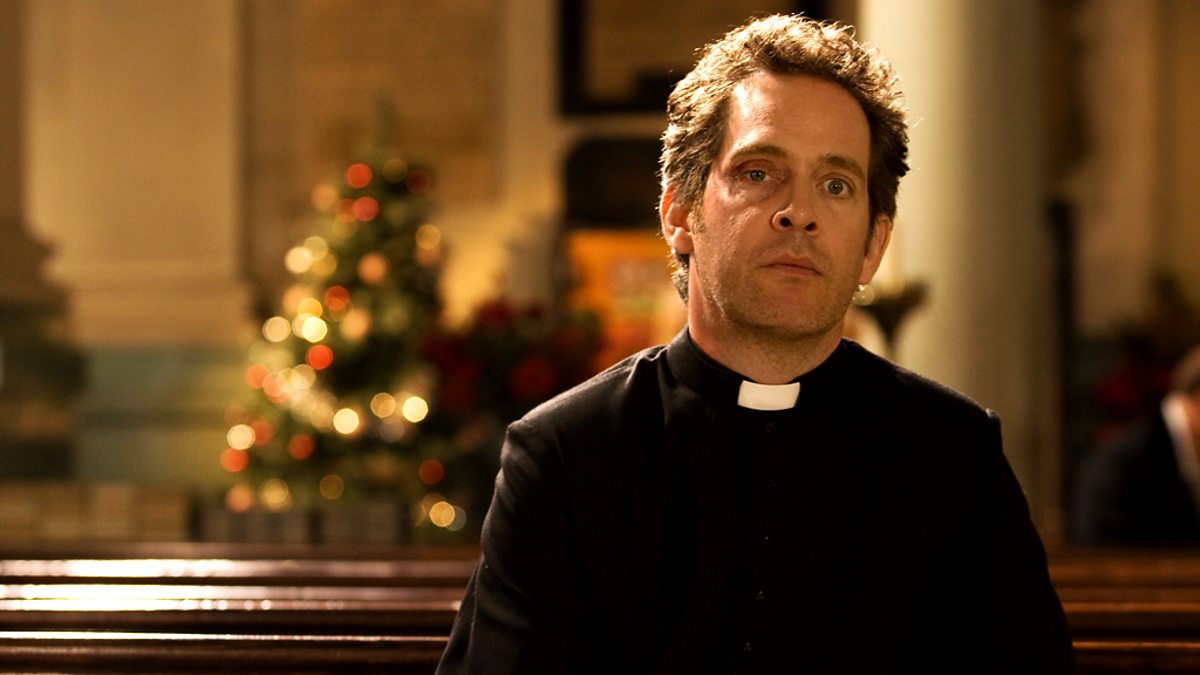 Rev. – Enjoy a hilarious Christmas in an inner-city parish here: S2E7
To the Manor Born – This fun Penelope Keith-led Britcom had one Christmas special: S1E8, S4/"Specials"
'Allo 'Allo – This bawdy WW2-era comedy had two Christmas specials: S2E7, S8E1
Ballykissangel – This gentle Irish dramedy had one Christmas special, and you can find it at: S3E1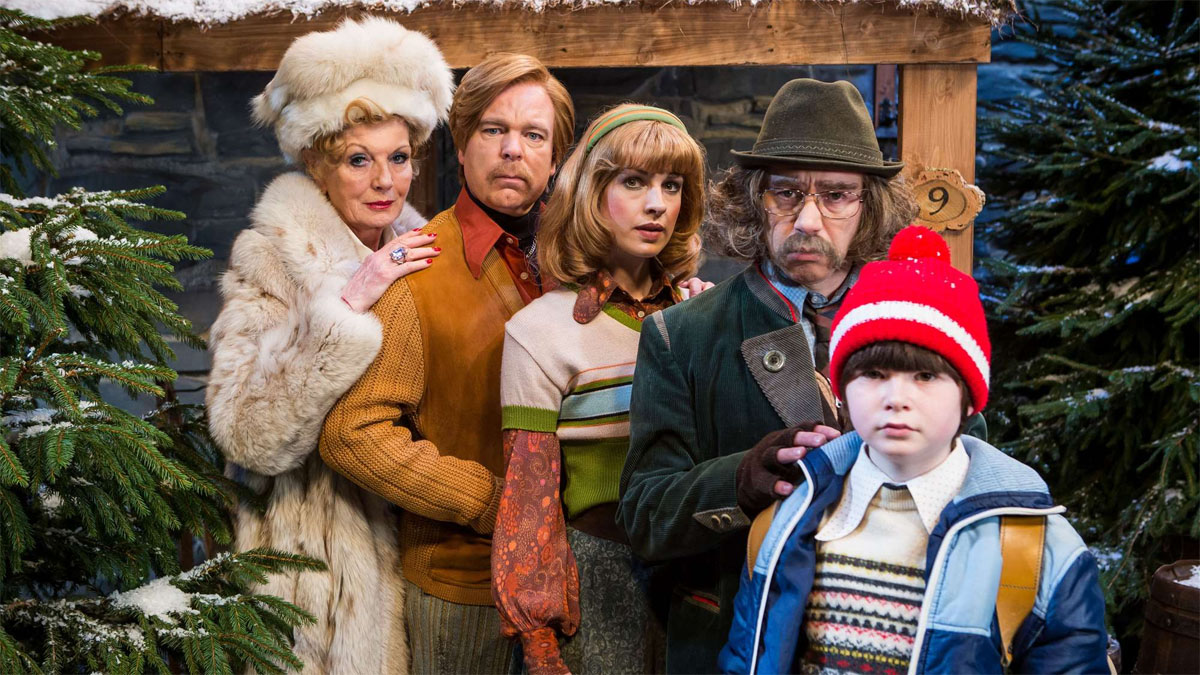 Inside No. 9 – If you're looking for a heartwarming, sappy Christmas special…look somewhere else. "The Devil of Christmas" won't have what you're looking for (but it does have Krampus, which we love). Find it at: S3E1
Father Ted – The classic Irish comedy had one Christmas special: S2E11
Dad's Army – This vintage classic had several Christmas specials: S4E14, S7E6, S8E7, S8E8
Mock the Week – Not every season of this panel show has a Christmas special, but you can find one at: S18E13
Keeping Up Appearances – You might assume there's a right way and a wrong way to do Christmas in the Bucket (that's Bouquet!) household – and you'd be right. There are four different Christmas specials to help show us the way truly distinguished ladies celebrate the occasion. S2E11, S4E8, S4E9, S5E11
One Foot in the Grave – This classic pensioner comedy had several Christmas specials: S4E7, S5E1, S5E7, S5E8, S5E9
Only Fools & Horses – S1E7, S2E8, S3E8, S5E7, S5E8, S5E9, S7E9, S7E10. Christmas Trilogy 1996 (known as S8E1, S8E2, S8E3 on Amazon), Christmas Specials 2000 (known as S9E1, S9E2, S9E3 on Amazon)
Porridge (1975) – S2E7, S2E8 (under a season called "Porridge Christmas" on the BritBox app)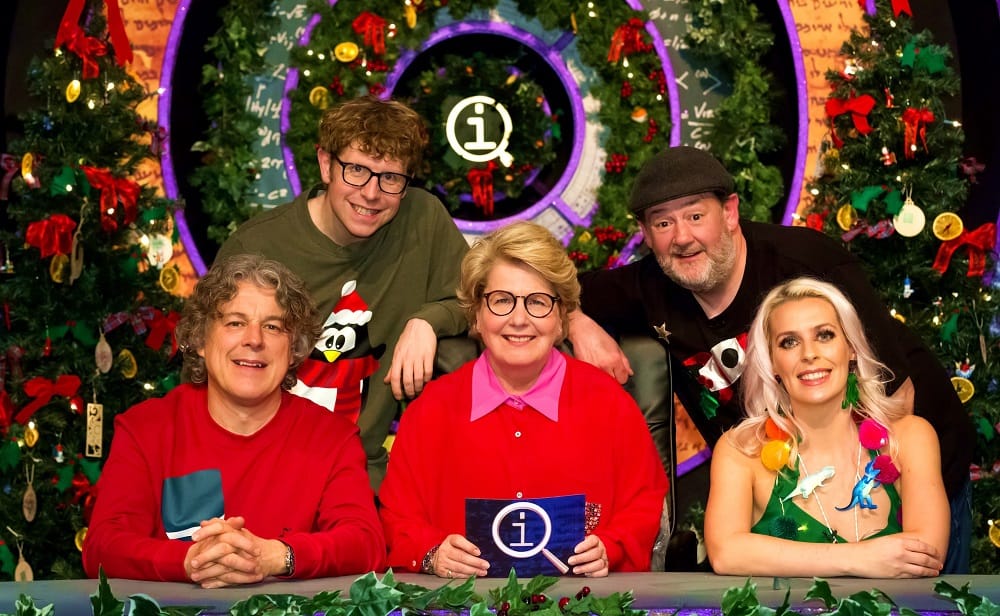 QI – This quiz/panel show nearly always does a Christmas special. For the ones available on BritBox, seek out: Season J, E14 (S10E14 on Amazon), Season K, E14 (S11E14), Season L, E12 (S12E12), Season M, E8 (S13E8), Season N, E9 (S14E9), Season O, E9 (S15E9), Season P, E9 (S16E9), Season Q, E9 (S17E9)
Upstart Crow – This Shakespearean comedy has a couple of Christmas specials: "A Christmas Crow" and "A Crow Christmas Carol" (S2E7, S3E7 on Amazon)
Waiting for God – Enjoy Christmas at the Bayview Retirement Community in: S3E11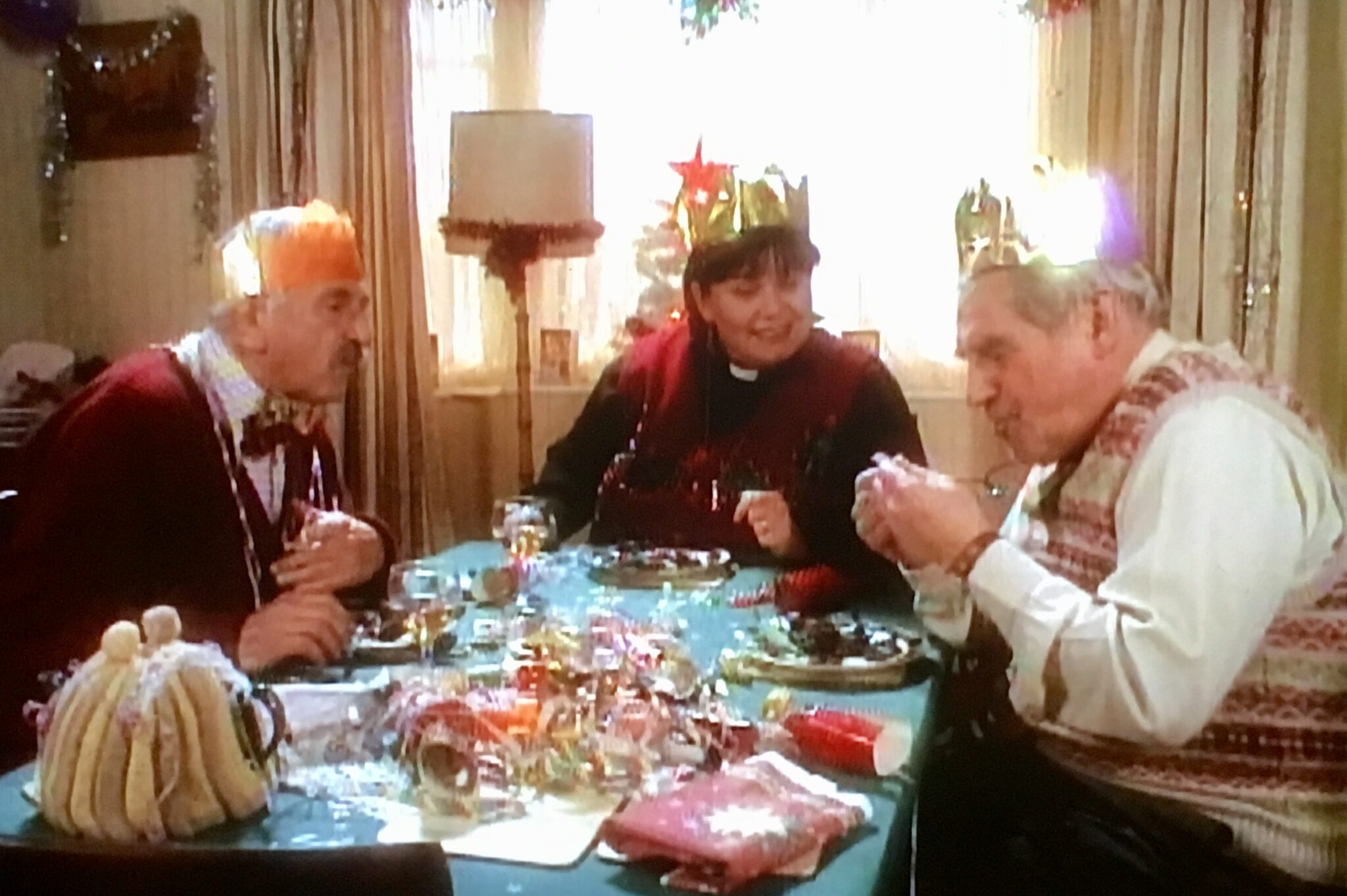 Vicar of Dibley – It's only proper that a show about a village vicar should have some Christmas specials. Look for: S1E8 (under "Specials – The Christmas Lunch Incident" on BritBox app), S3E2. There are further specials under the "Specials 2004-2006" tab.
Would I Lie to You? – This comedy panel series has several Christmas specials: S8E0, S9E0, S10E10, S11E10, S12E7, S13E6, S14E1
Benidorm – Even though this playfully tacky series is mostly focused on summer holidays, they managed to squeeze in a Christmas special at: S3E7
Rising Damp – This retro Britcom has one Christmas special, and you'll find it at: S2E8
2021 British TV Christmas Specials on BritBox: New in 2021
Even though BritBox already has a healthy library of Christmas specials, there's more to come. Here's what they're adding in December 2021.
Keep in mind: This is NOT the complete list for December premieres. You can view the full BritBox December 2021 premiere listing HERE.
December 20th
There's a long British tradition of telling ghost stories at Christmas. While there are conflicting opinions on exactly how the tradition started and how long it's been around, many believe it has links with pre-Christian solstice festivals that viewed mid-winter as a time when the veil between the living and dead is at its thinnest.
On December 20th, BritBox is bringing us the full collection of the BBC's A Ghost Story for Christmas Specials – including the originals that ran from 1971 to 1978. Even the ones that feel a bit dated are well worth the watch – perhaps even moreso because the older footage lends to the creepiness.
A Ghost Story for Christmas: Original Run (1971 to 1978)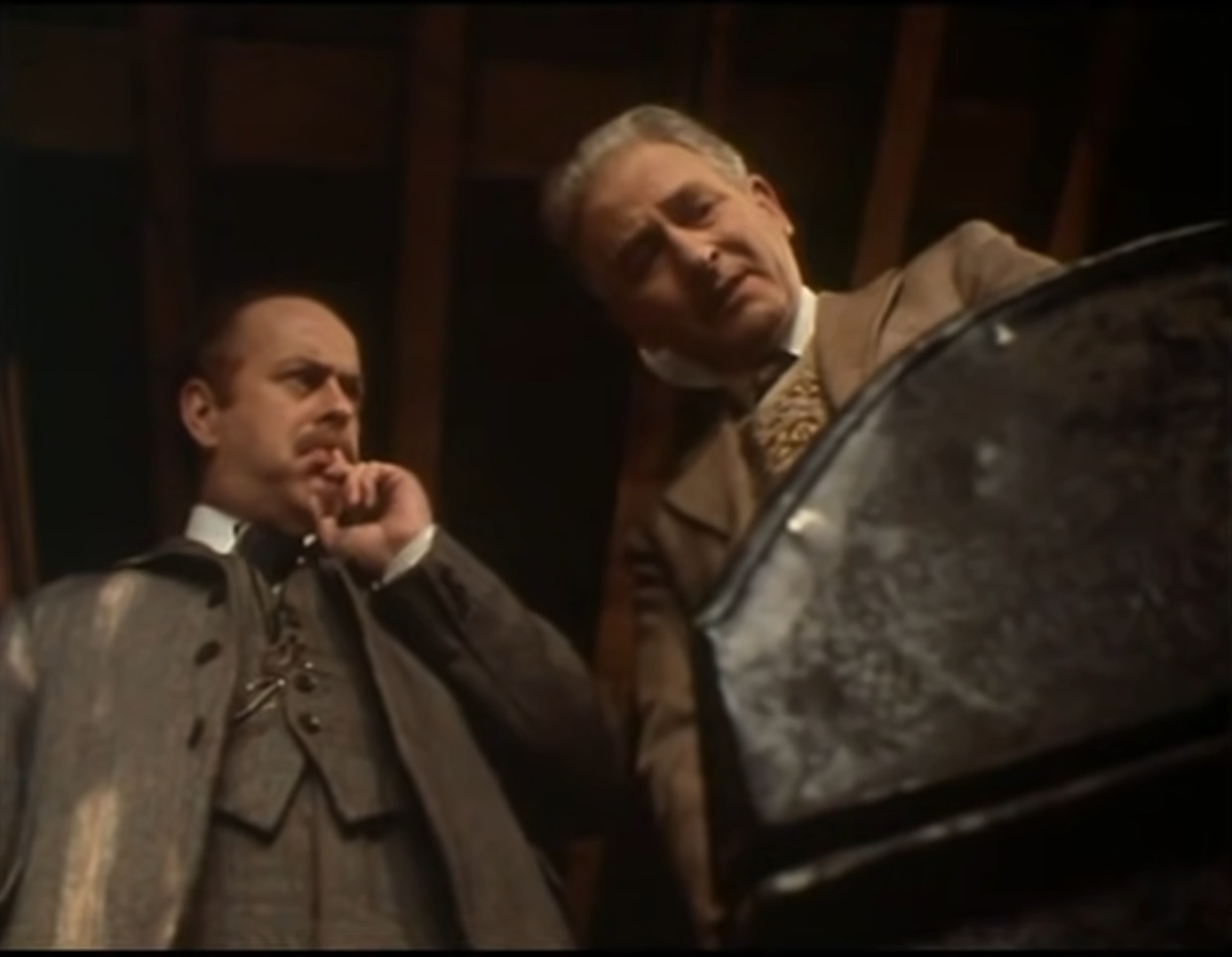 The Stalls of Barchester – 1971 – Robert Hardy (All Creatures Great & Small) and Clive Swift (Keeping Up Appearances) star in this tale of a cleric who murders an elderly archdeacon at Barchester Cathedral. Afterwards, he's stalked by a hooded figure and an ominous black cat, which seem to be embodiments of the carvings on the cathedral's walls.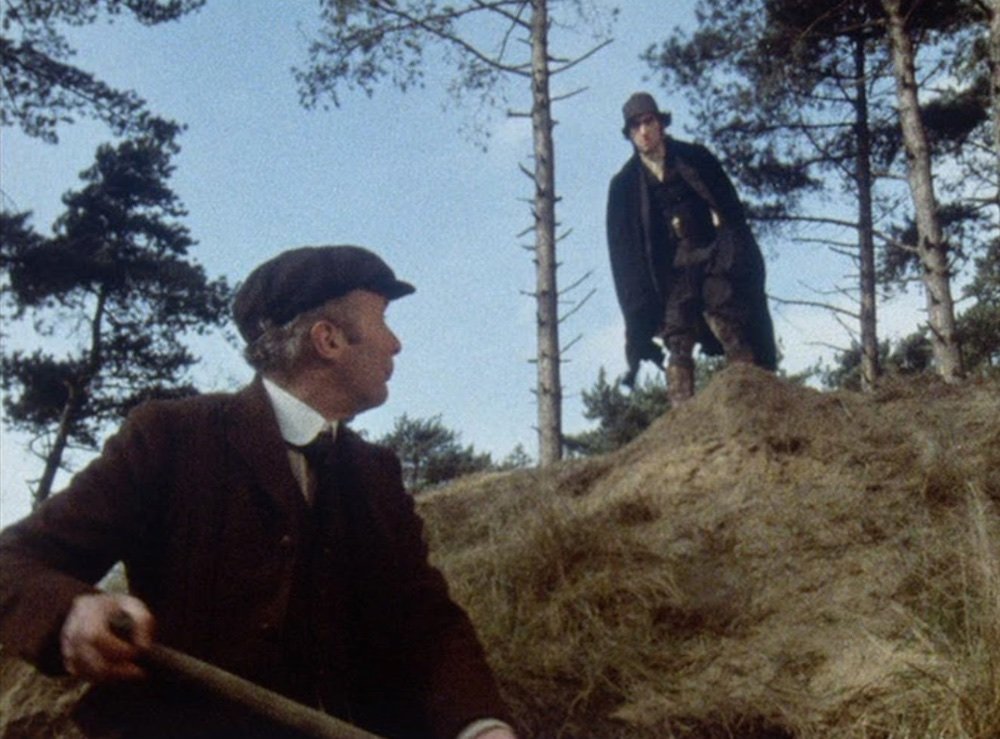 A Warning to the Curious – 1972 – Peter Vaughan (Porridge, Game of Thrones) and Clive Swift (Keeping Up Appearances) star in this film about an amateur archaeologist who travels to a coastal town in Norfolk in hopes of finding the lost crown of Anglia. Legend says there are three lost crowns in total, and that they protect the country from invasion. After he digs up the crown, the archaeologist is stalked by a mysterious figure.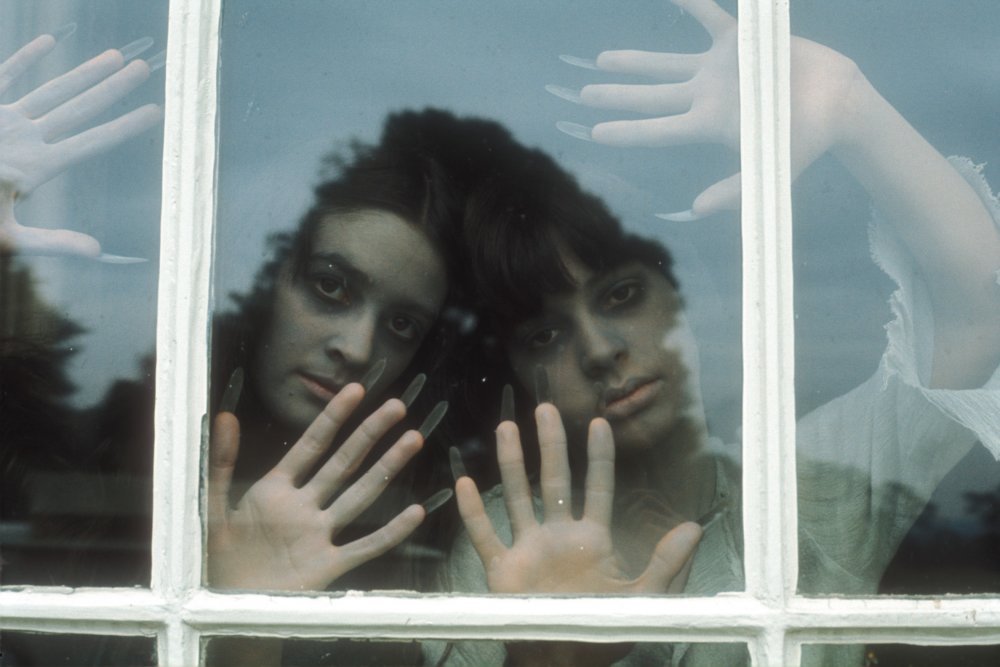 Lost Hearts – 1973 – Like the previous two, this is another story based on the M.R. James story of the same name. When an orphan moves in with his older cousin, he's disturbed by strange visions of ghostly children. His cousin is a reclusive alchemist obsessed with the idea of becoming immortal. The young boy isn't sure, but he thinks the visions may be a warning to be wary of his cousin's efforts.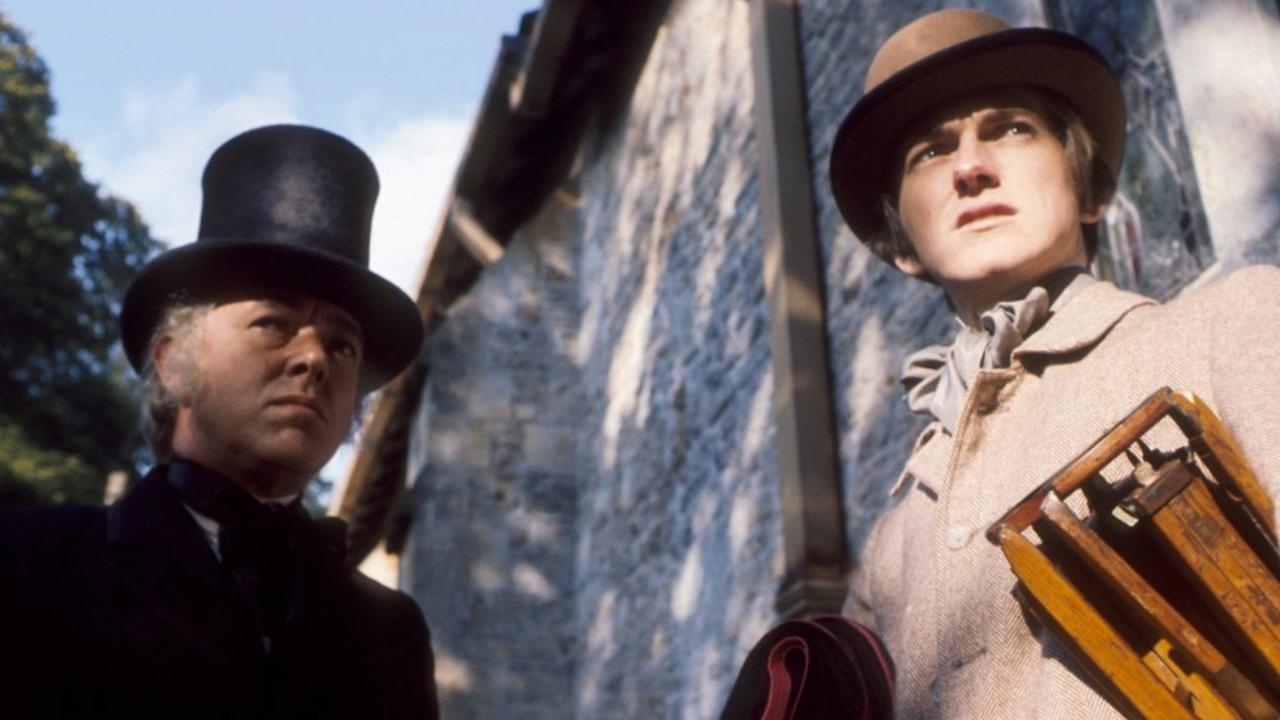 The Treasure of Abbot Thomas – 1974 – Medieval history scholar Reverend Justin Somerton and his protégé uncover clues about the hidden treasure of a disgraced monk. Though not present in M.R. James' original story, the protégé character allows for the smooth introduction of many important plot details.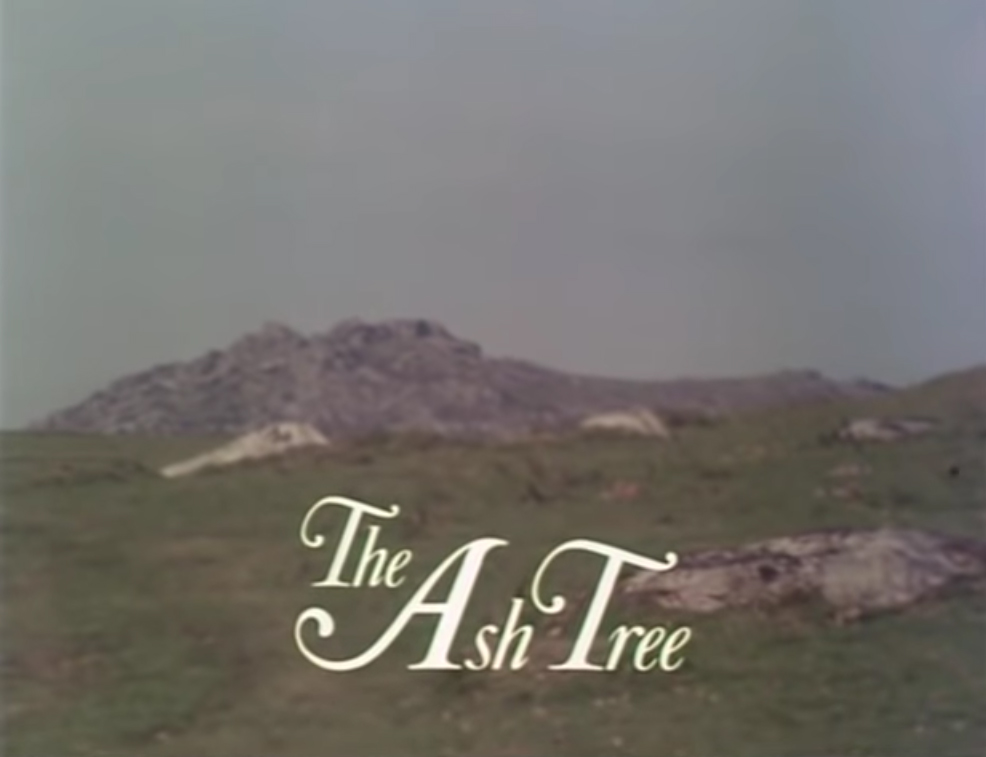 The Ash Tree – 1975 – The Ash Tree is the final M.R. James tale from the original 1970s run of the series, and it tells the story of an aristocrat who inherits his family estate and finds himself tormented by visions of an ancestor who participated in a witchcraft trial.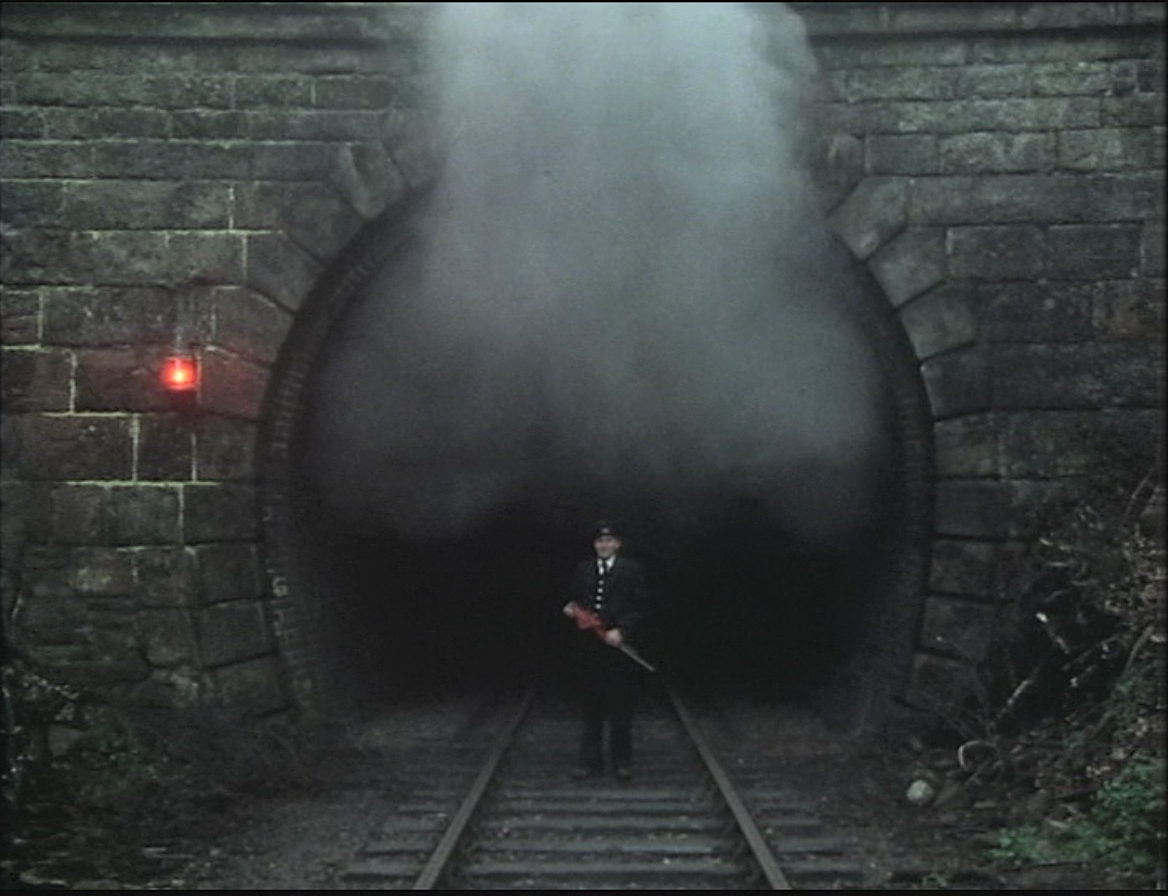 The Signalman – 1976 – Based on The Signal-Man by Charles Dickens, this adaptation was written by someone whose name will surely be familiar to many British TV fans – Andrew Davies (Pride & Prejudice, House of Cards, Sanditon). In this one, a railway signalman tells of an apparition that's been haunting him with warnings of danger that only he can hear.
If you ever watched the Doctor Who episode "The Unquiet Dead" from 2005, you might remember the Doctor telling Dickens he likes "the one with the ghost". Dickens thinks he means A Christmas Carol, and he clarifies that The Signal-Man is what he meant.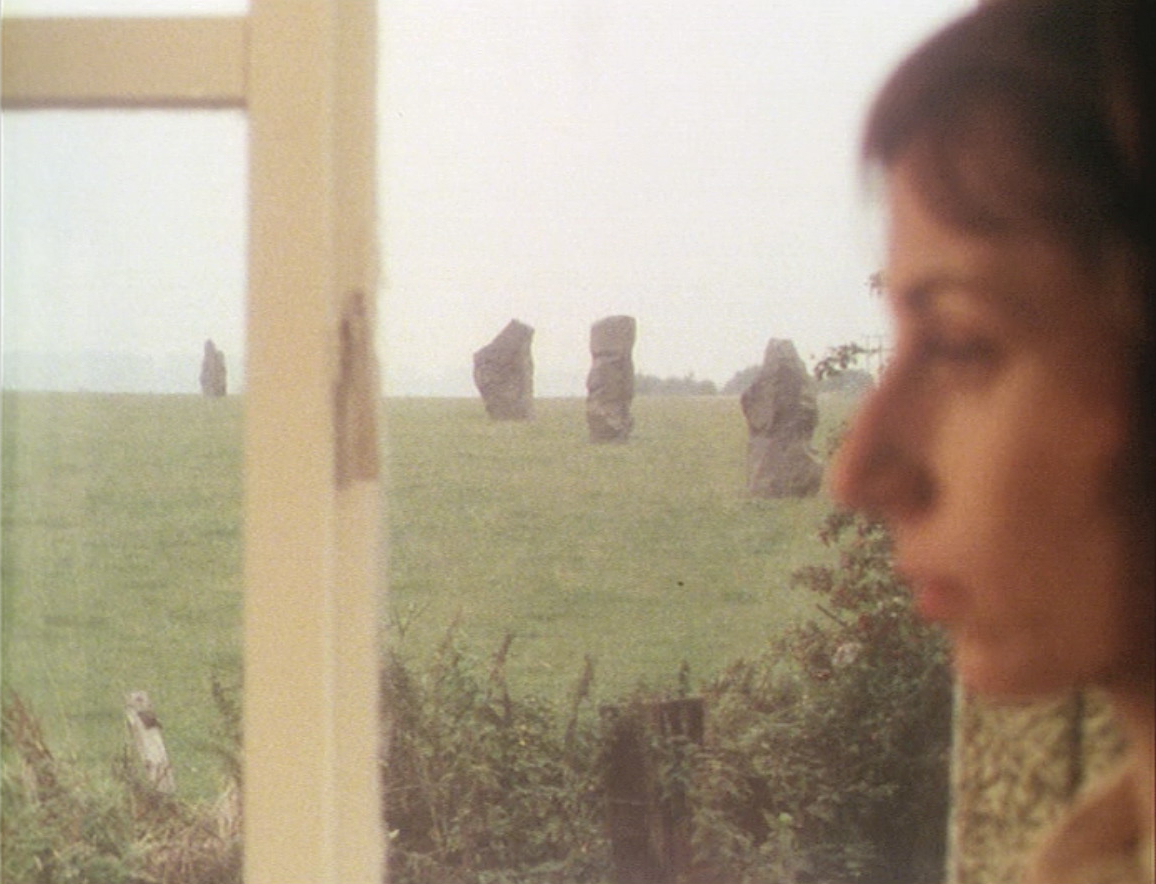 Stigma – 1977 – Stigma was the first of the stories to be written specifically for the series (by Clive Exton), and it was also the first to be set in the year it was made. British TV fans will likely recognise Peter Bowles (To the Manor Born, Executive Stress) in the role of Peter. Kate Binchy, Maxine Gordon, Jon Laurimore, and Christopher Blake also starred alongside him.
This one is less of a classic Christmas ghost story than the ones before it, but it's still an intriguing and fun little film. It follows a family that has just moved to the countryside…near an ancient stone circle (the "Indian burial grounds" of British TV and film). When some workmen try to move a stone in their garden, an ancient curse is unleashed.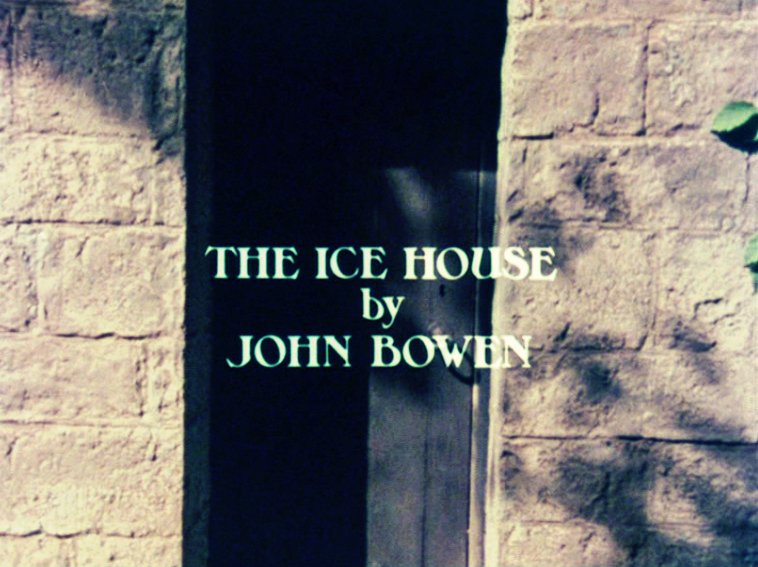 The Ice House – 1978 – This is the last of the A Ghost Story for Christmas films from the 1970s, and it was another original story – this time, by John Bowen (Hetty Wainthropp Investigates). In this one, a man called Paul has left his wife and moved to a health spa in an old country house. As strange things begin to happen around him, he begins to suspect a mysterious flower growing in an old ice house on the premises.
This one's not terribly ghostly, but if you enjoy creepy older shows like Thriller or Chiller or Hammer House of Horrors, you'll probably find it an enjoyable watch.
A Ghost Story for Christmas: Revival (2005 to present)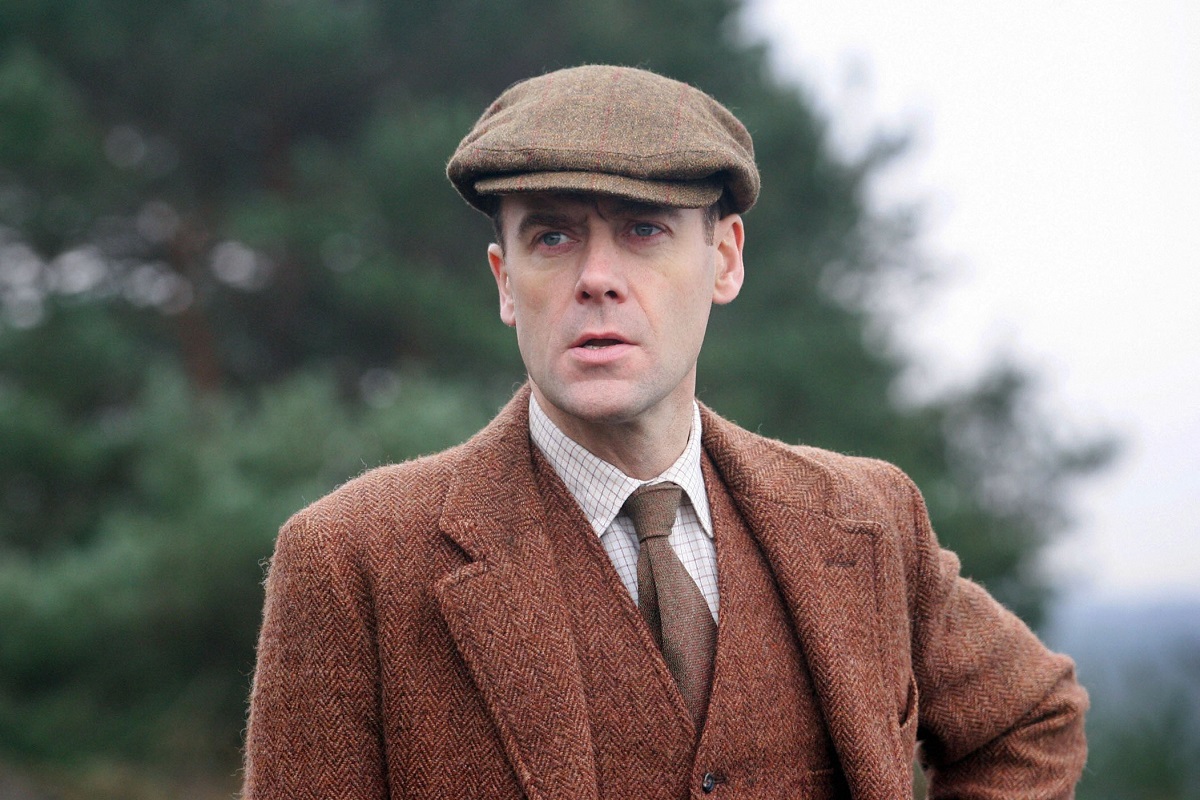 A View from a Hill – 2005 – Going back to its roots, the first film in the revived series is an M.R. James classic adapted by Peter Harness (Doctor Who, McMafia). The story unfolds around a historian who's been asked to catalogue and value an archaeological collection at an old country house.
The historian, Dr. Fanshawe, waits for his ride at the railway station, only to eventually give up and ride a bicycle. Along the way, his binoculars are broken. When he goes out walking later, he borrows a pair from the owner of the house, only to have a disturbing experience while using them.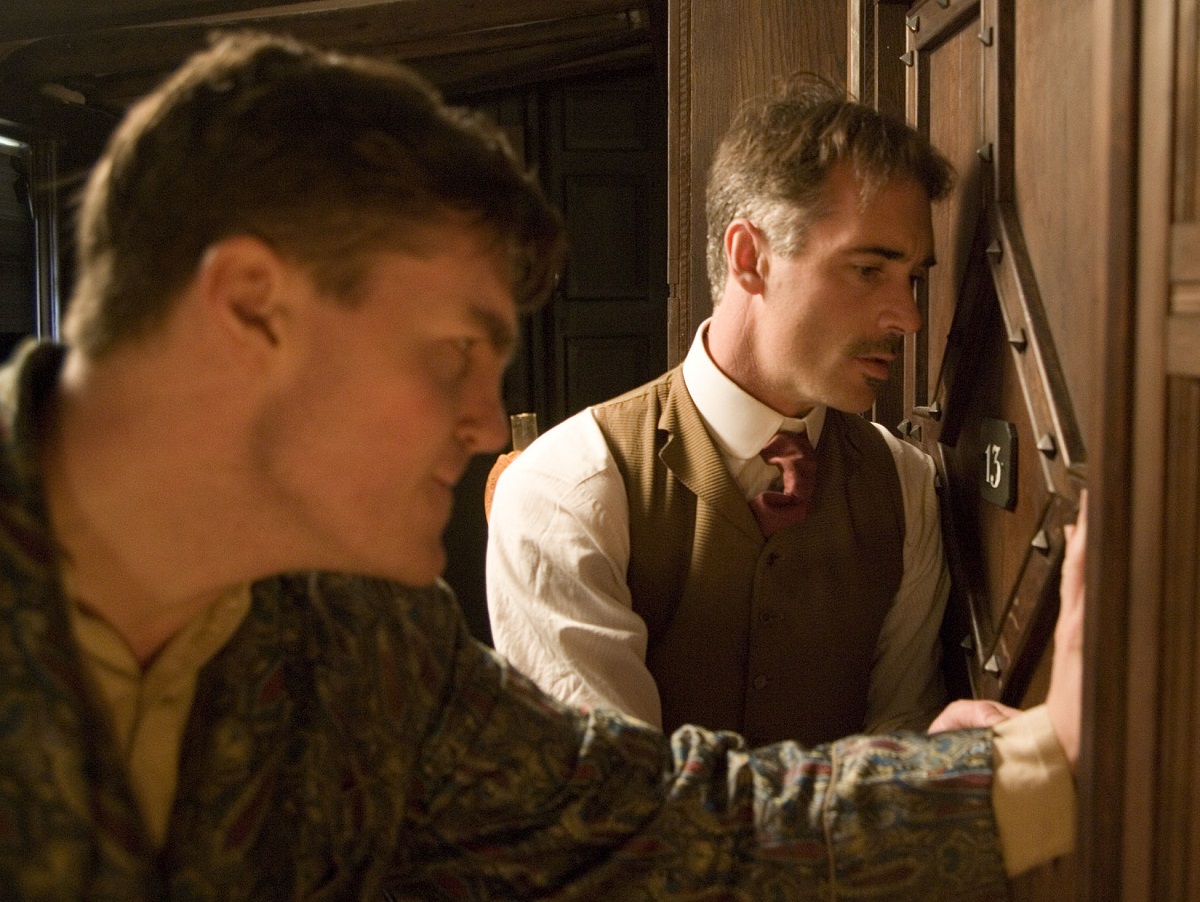 Number 13 – 2006 – Based on an M.R. James story by the same name, this one stars Greg Wise (Sense & Sensibility) as an academic staying in room 12 of an old hotel in a cathedral town. He notices the room numbers jump from 12 to 14…until one night when room 13 mysteriously appears.
C.B. Strike fans will enjoy seeing Tom Burke acting alongside his father, David Burke (The Adventures of Sherlock Holmes).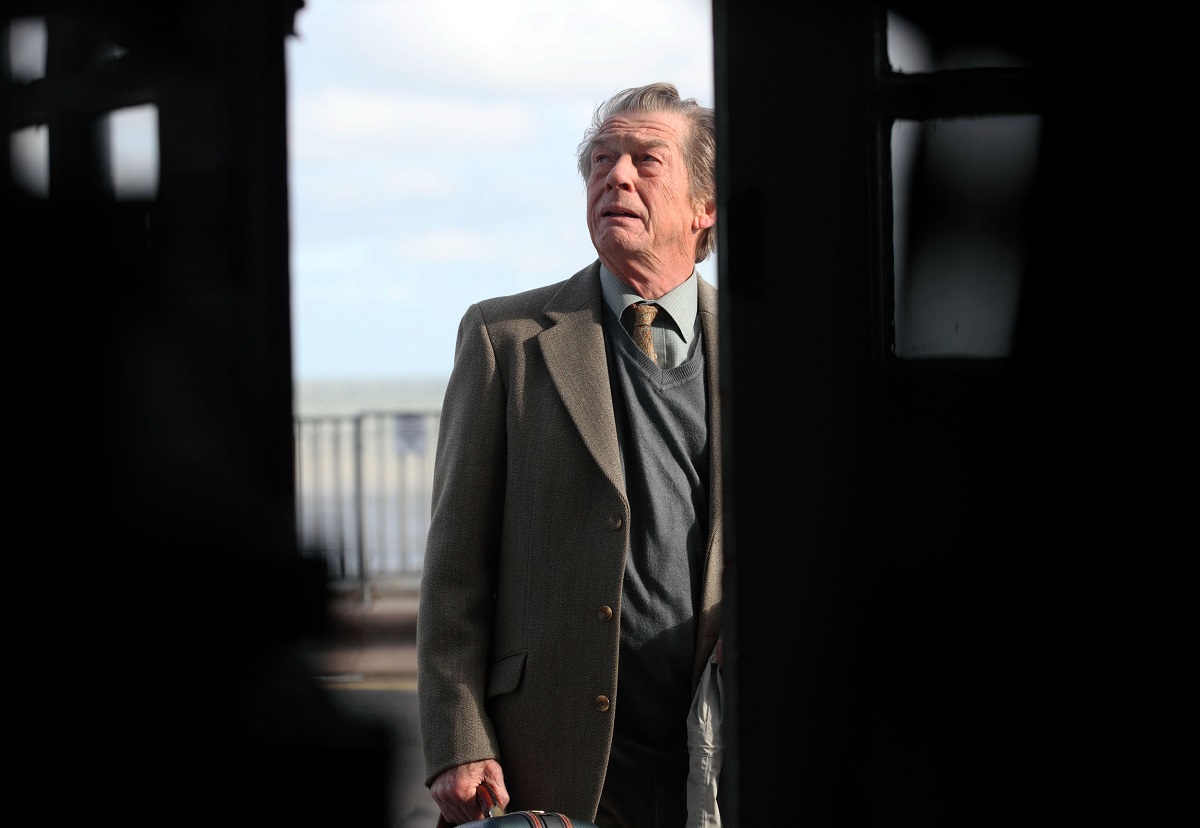 Whistle and I'll Come to You – 2010 – This adaptation of M.R. James' "Oh, Whistle, and I'll Come to You, My Lad" was written by Neil Cross (Luther) and stars John Hurt (Harry Potter films), Gemma Jones (Bridget Jones series, Gentleman Jack), and Leslie Sharp (Scott & Bailey).
The adaptation removes one of the key elements of James' original tale (a whistle that, when blown, unleashes an evil supernatural force), instead following a retired astronomer who goes on holiday after leaving his wife in a care home. She has an advanced case of dementia, and he takes a break to visit one of their favourite coastal towns during the off-season.
When he finds a wedding ring in the sand, he picks it up – after which he finds himself being followed by a still figure dressed all in white.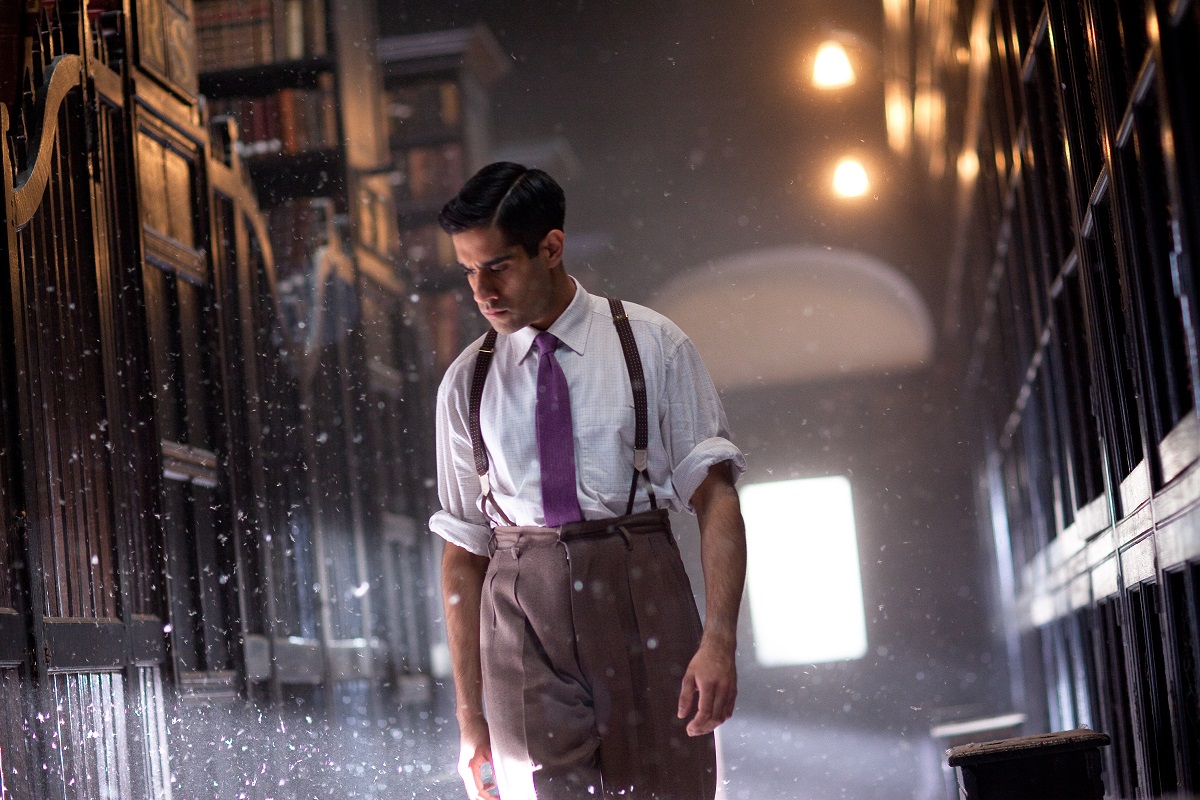 The Tractate Middoth – 2013 – This M.R. James adaptation marks the first one of several by Mark Gatiss (Sherlock, Doctor Who). In it, a library employee looks for a Mishnaic tractate for a library patron called John Eldred. As he's searching, he meets a mysterious clergyman who also seeks the text.
The clergyman smells of mould and is covered in cobwebs, and this gives the poor librarian such a shock that he faints – leading him to head to the seaside to recover. Unfortunately, his time at the coast doesn't help him escape the riddle of what happened. Even worse, he learns there's a connection between the book and the owners of the boarding house he's staying in.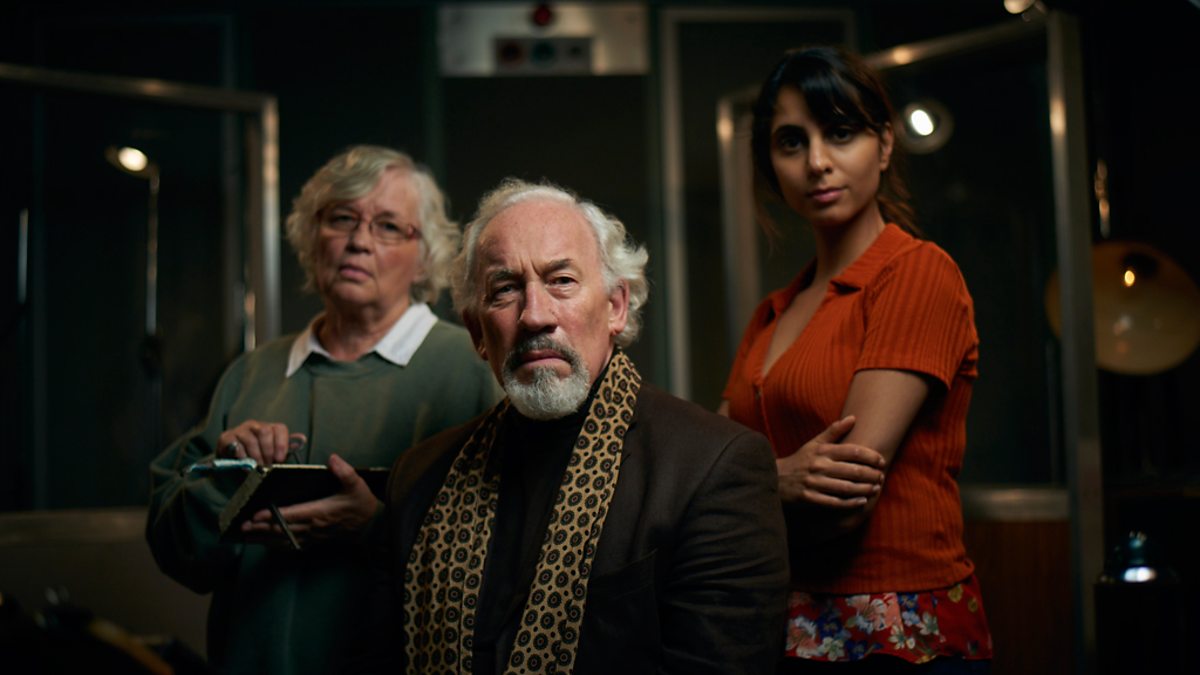 The Dead Room – 2018 – Simon Callow (Chance in a Million, The Rebel) stars in this film about a veteran radio presenter who realises his past isn't as far in the past as he might have believed. Fans of A Fine Romance will enjoy seeing Susan Penhaligon in the role of Joan.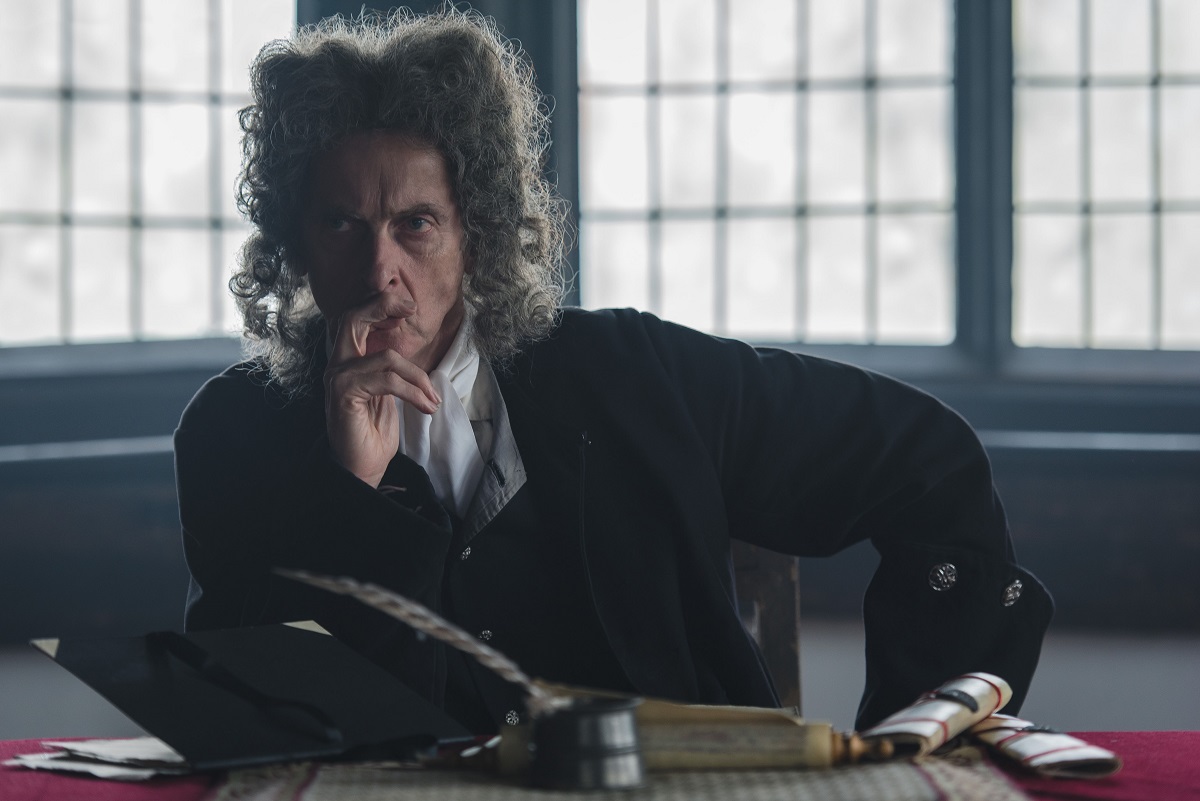 Martin's Close – 2019 – This adaptation of M.R. James' story includes Peter Capaldi (Doctor Who), and it follows the trial of a man accused of murdering a young woman who may have been seen after her death.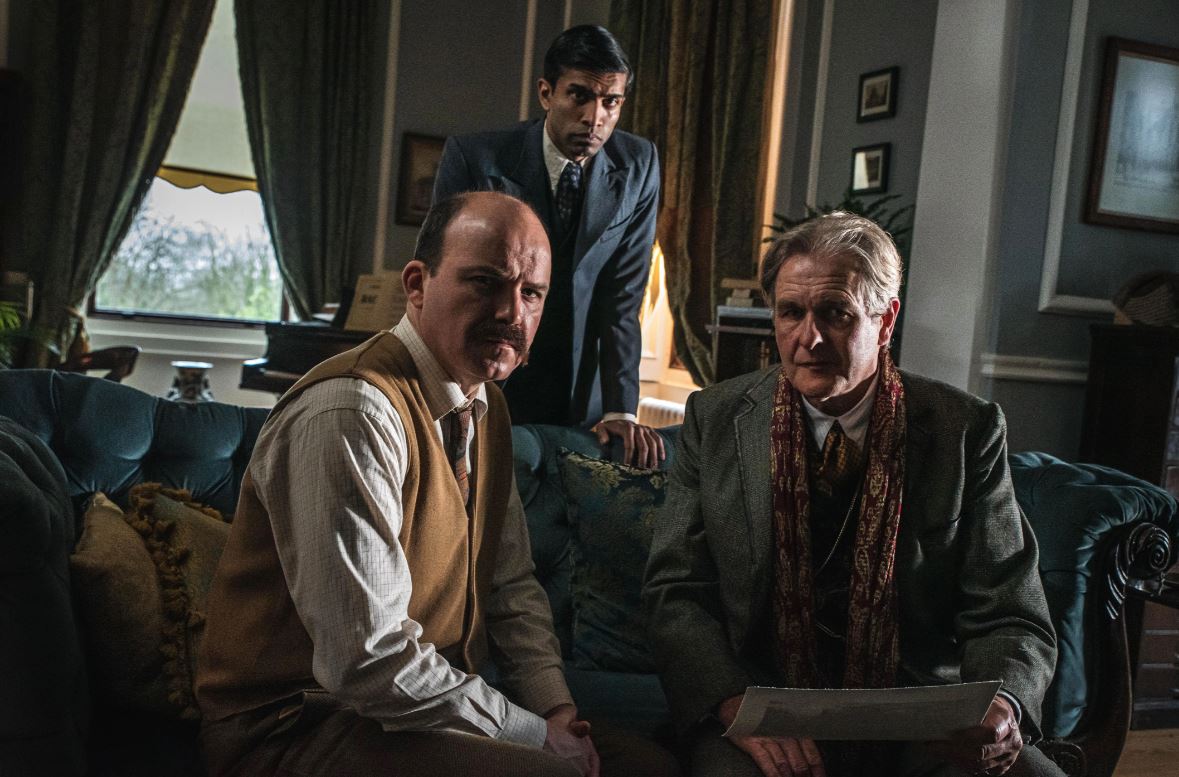 The Mezzotint – 2021 – Rory Kinnear will star in this adaptation of this M.R. James tale about a university art museum curator who receives a mezzotint that changes each time he looks at it. Robert Bathurst (Cold Feet) will also appear. This new adaptation completed filming in February, and will premiere for Christmas this year.
Other Creepy Christmas Titles Coming on December 20th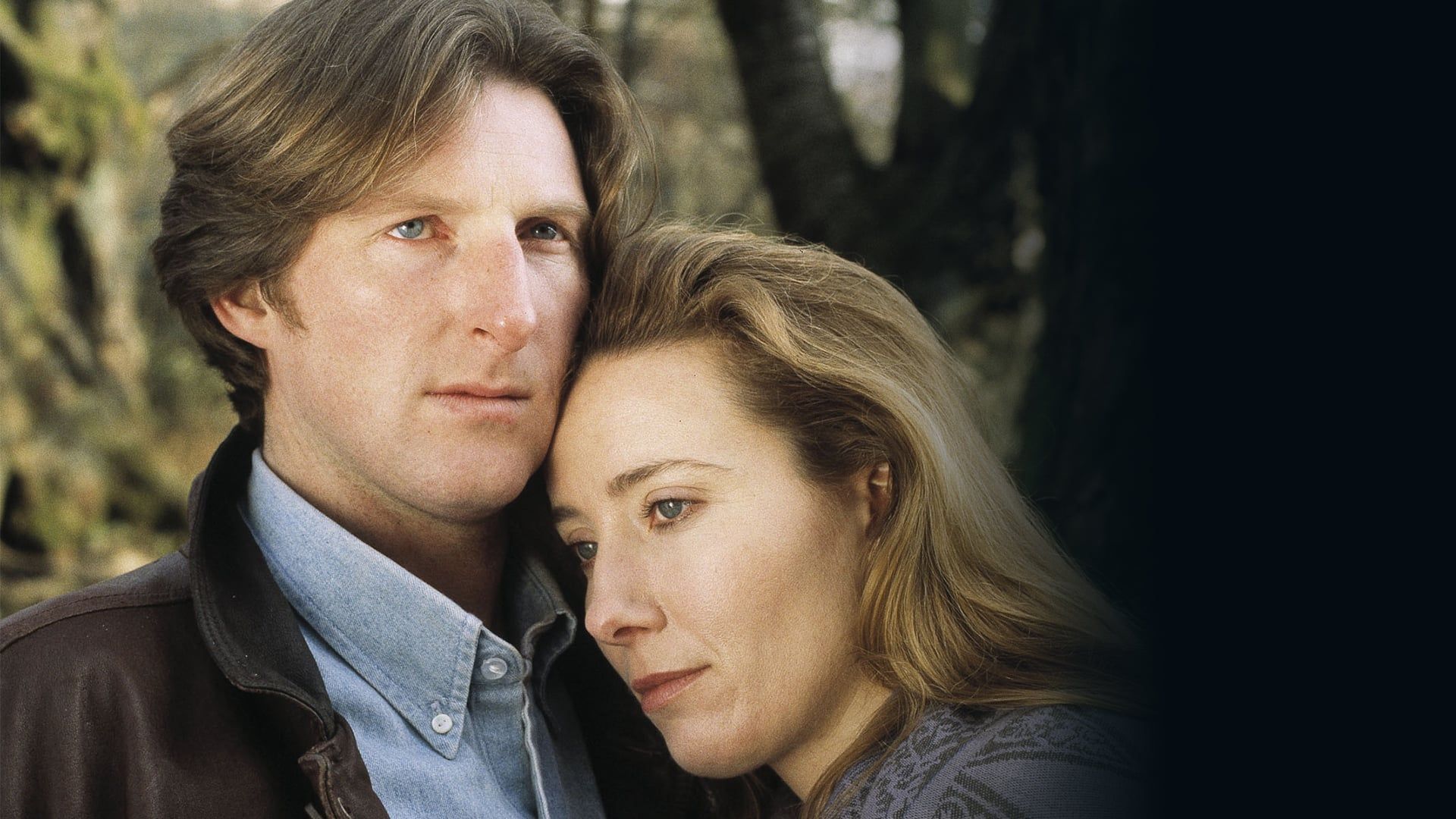 The Blue Boy – 1994 – Emma Thompson and Adrian Dunbar star in this film about a couple who head off to a hotel in rural Scotland to work on their relationship. While there, they learn of a young boy who drowned in the nearby loch, and Marie (Thompson) begins seeing his image in the water.
Midwinter of the Spirit – 2015 – This creepy drama follows a country vicar as she trains to be an exorcist for the Church of England. Before she's able to get much experience, she finds herself faced with powerful supernatural threats.
The Small Hand: A Ghost Story – 2019 – After a visit with a client, an antiquarian book dealer takes a wrong turn and finds himself at a decaying Edwardian manor house. Curious, he decides to investigate – but as he approaches, he feels the cold sensation of a child taking his hand (though no child is actually there).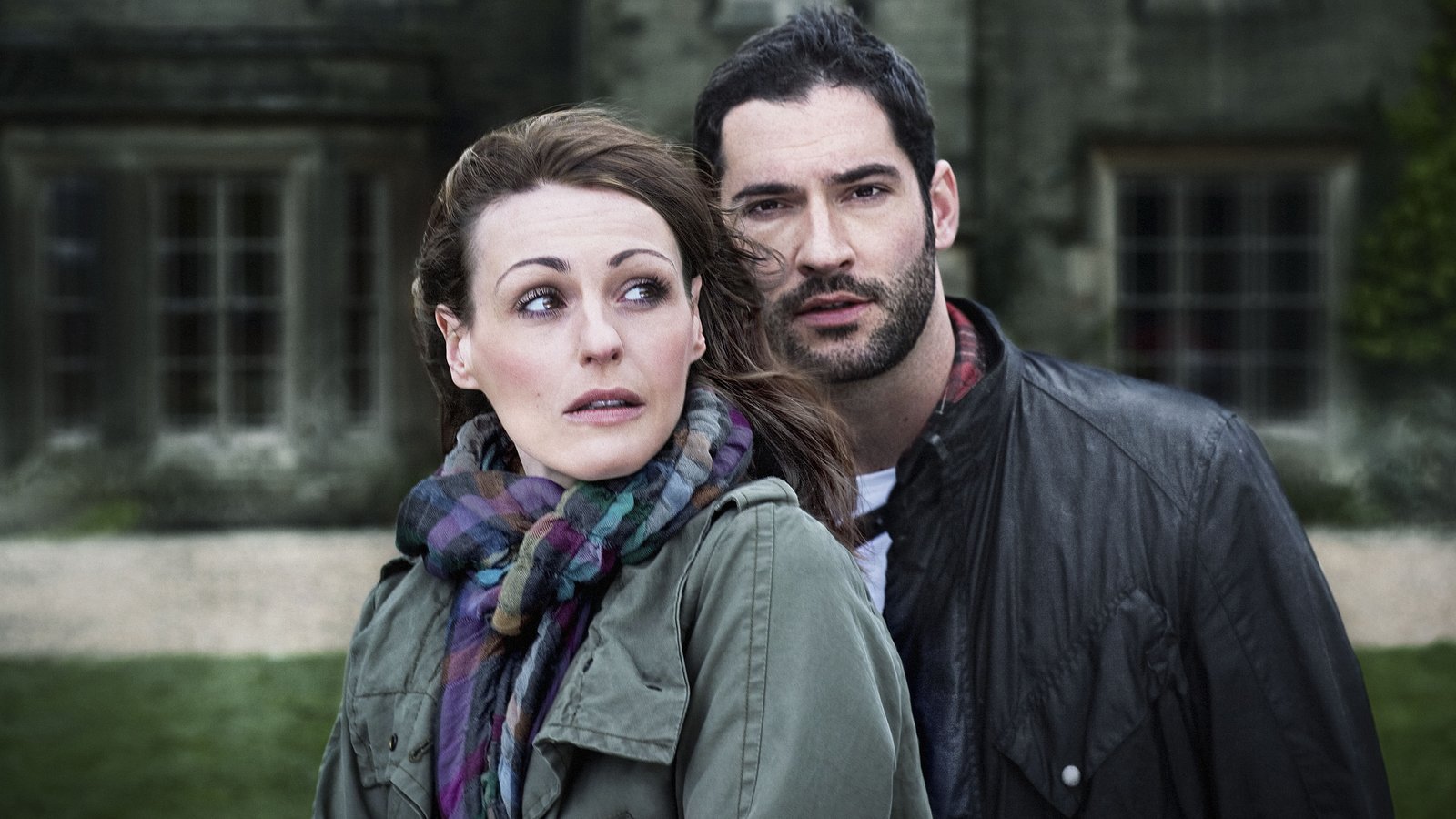 The Secret of Crickley Hall – 2012 – Suranne Jones and Tom Ellis star in this supernatural miniseries about a family that relocates to a grand old estate up north after the disappearance of their young son.
Bedlam – 2011 to 2012 – When a haunted former asylum is turned into a high-end apartment building, it has unexpected consequences for the building's new tenants.
British Christmas Specials on BritBox: Dates TBD
Though dates haven't been provided yet, BritBox is bringing a number of Christmas specials on as "NOW" titles – meaning they premiere at roughly the same time in they air in the UK (usually within 24 hours, but it can vary a bit if you subscribe via Amazon or another third-party).
This year's Christmas specials are as follows:
This year, we're making Boxing Day the main event – the #DeathInParadise Christmas special is on @BBCOne at 7.30pm, Sunday 26 December! See you there. 🎄 pic.twitter.com/HkevvZlsGr

— Death in Paradise (@deathinparadise) December 8, 2021
Death in Paradise Christmas Special – This marks the first-ever Christmas special for the series, and it will feature the return of a much-loved actor, Danny John-Jules (as officer Dwayne Myers). Since the special is premiering on Boxing Day (the 26th), we expect this one will likely arrive on BritBox on the 26th-27th (but we haven't heard anything official yet).
QI Christmas Special – Sandi Toksvig presides over the madness as this popular quiz series pops in for another annual Christmas-themed episode.
Mock the Week Christmas Special – This mix of panel show, standup comedy, and improvisation will return for a Christmas episode.
Carols from King's 2021 – Each year, the King's College Chapel Choir performs a carol service for Christmas.
Mrs. Brown's Boys Christmas Special – Brendan O'Carroll puts on his mammy costume for another Christmas-themed adventure in cross-dressing Irish comedy.
What's Your Favourite British TV Christmas Special on BritBox?
Don't hesitate to share your favourites in the comments – and if we've missed any that are available on BritBox, definitely let us know. They have hundreds of titles and thousands of episodes, so it's easy enough to overlook one.
Save it to Pinterest!