What's New on BritBox: June 2023 Schedule
In some cases, we earn commissions from affiliate links in our posts.
Last Updated on May 17, 2023 by Stefanie Hutson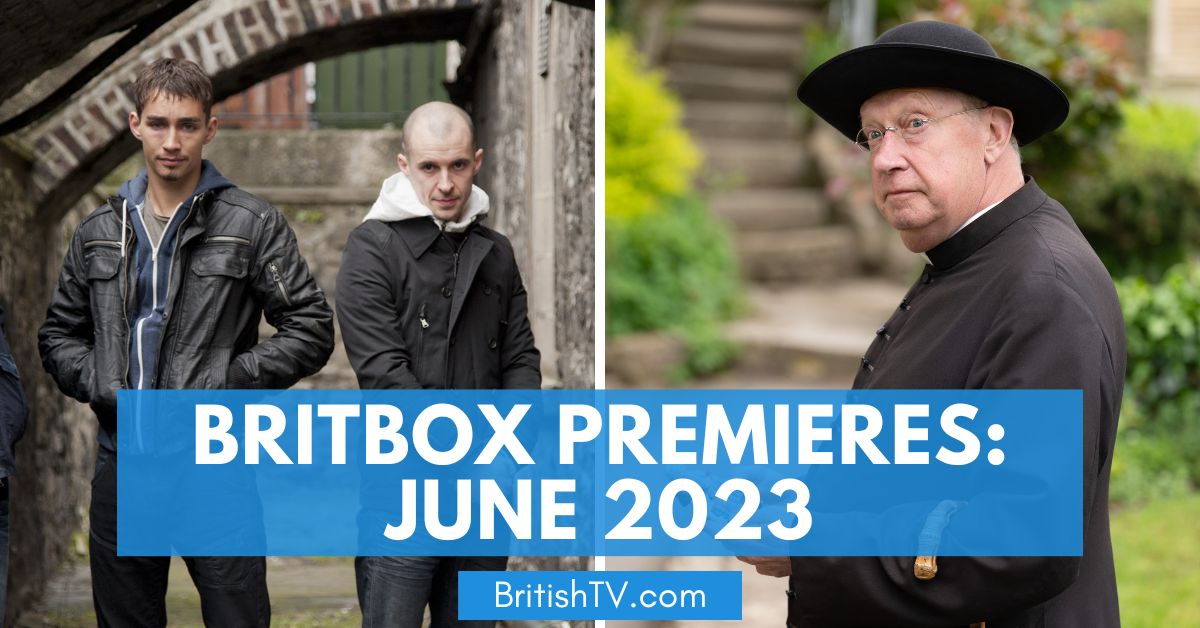 Wondering what's new on BritBox in June 2023? Though the overall list is a little shorter than usual, Father Brown fans will be thrilled to know season 10 is finally making its way to the US this month.
Don't have a BritBox subscription? You can sign up HERE on their website, or HERE on Amazon Video. Both methods offer the same content, but some people find one or the other offers better compatibility with their devices or internet service provider.
Want to see the complete lists of recent schedules for Acorn TV and BritBox? Check out our pages below:
New British TV Shows on BritBox in June 2023
June 8th BritBox Premieres
Love/Hate (2010 to 2014)
On the surface, Dublin is a peaceful and thriving modern city – but its criminal underbelly teems with organized crime, dugs, and violence. After a hiatus in Spain, evading the pursuit of Ireland's Garda for firearm possession, Darren Treacy (Robert Sheehan, The Umbrella Academy) finds himself back in Dublin.
Tragedy strikes when his sibling and ex-gang affiliate, Robbie (Chris Newman, Red Rock), is killed in a drive-by shooting near Cloverhill Prison. This sets off a chain reaction, igniting a deadly rivalry between opposing gangs.
Seasons 1-5 will all premiere on June 8th, for a total of 28 hour-long episodes to enjoy. If you can't wait to get started, you can watch the first season (with ads) HERE.
RELATED: 15 Irish Mysteries & Crime Dramas to Stream
June 13th BritBox Premieres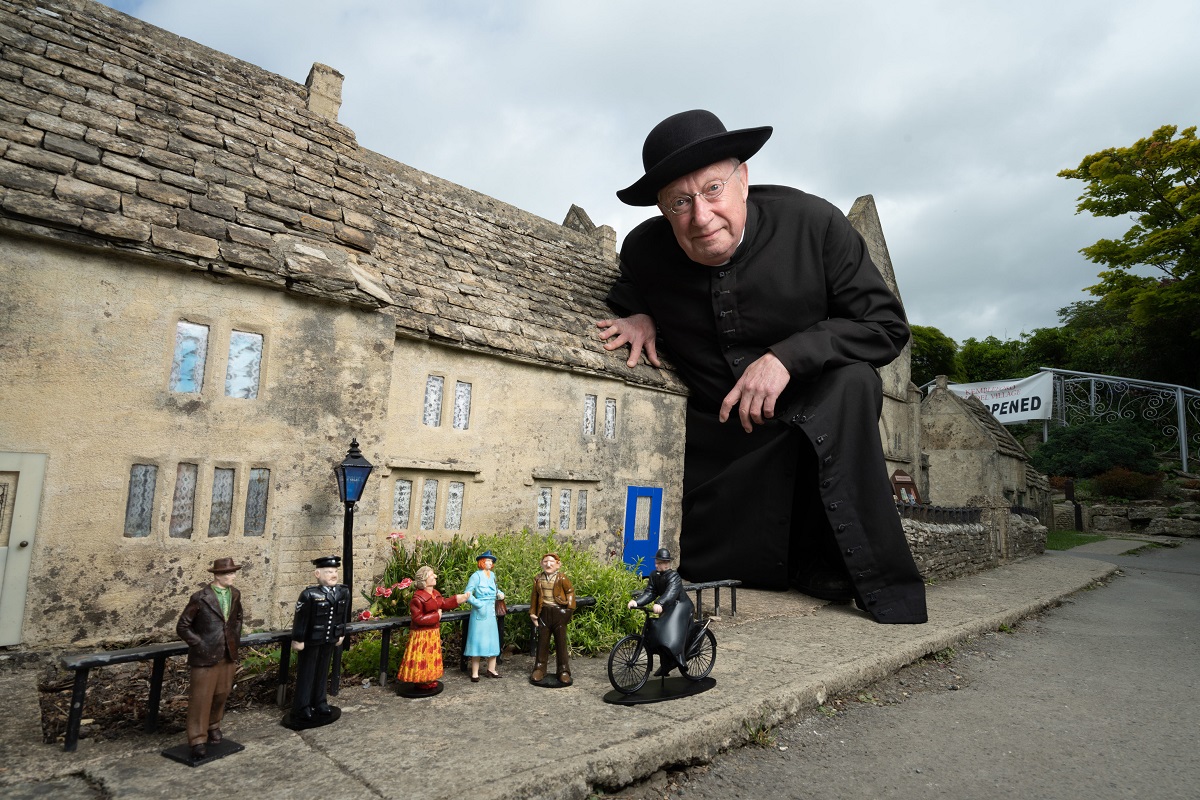 This much-loved Cotswolds-based mystery returns for a 10th season that finds us in 1954 Kembleford – with a number of cast changes.
Chief Inspector Sullivan (Tom Chambers, Holby City) is back, and his presence provides a pleasant distraction for the lively new paris secretary, Mrs. Devine (Claudie Blakey, Pride & Prejudice). A plucky new housekeeper, Brenda (Ruby-May Martinwood, Taboo), helps out with a bit of crime-solving assistance on the side.
With royal visits, kidnappings and notorious gangsters to contend with, Father Brown also faces his old adversary Flambeau (John Light, North & South). He's returned to Kembleford after being accused of murder, and Father Brown will risk everything to prove his innocence – but is his faith in Flambeau misplaced?
New to Father Brown? You can catch up on previous seasons HERE.
RELATED: 30+ British TV Cozy Mysteries
June 21st BritBox Premieres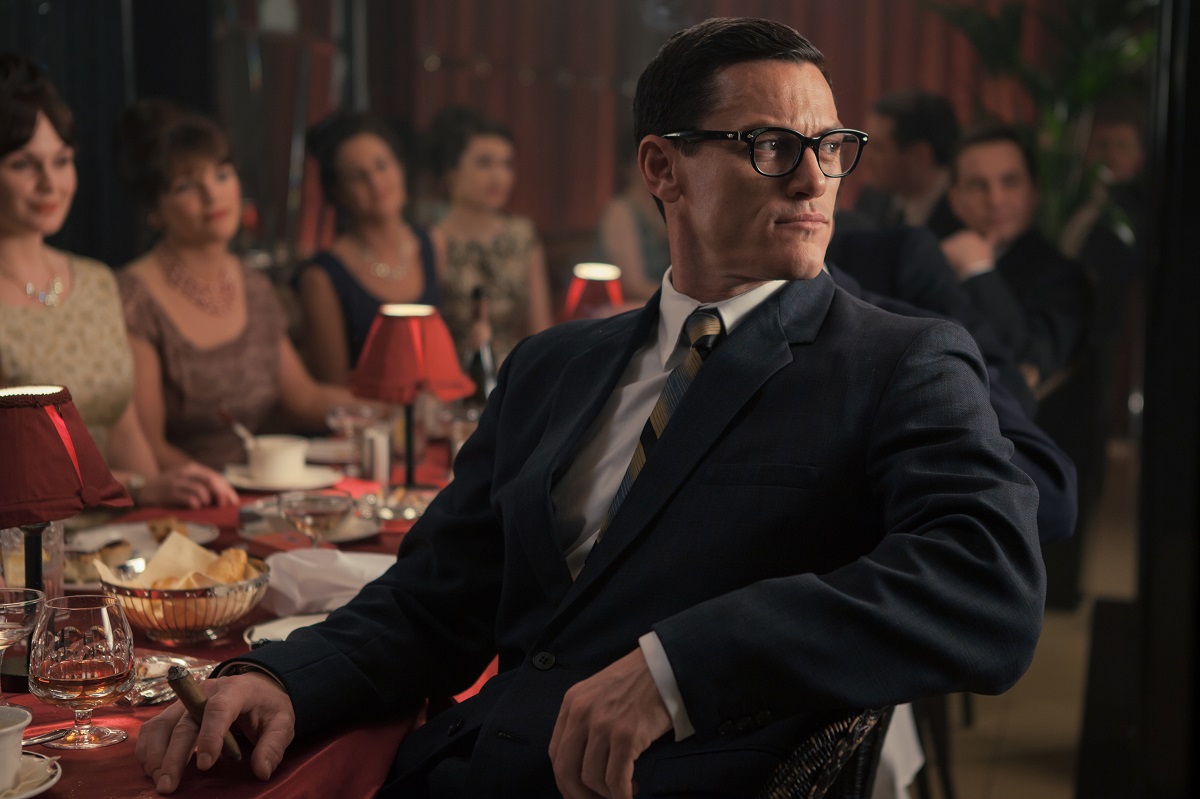 The Great Train Robbery (2013)
This two-part series tells the story of 1963's real Great Train Robbery from two perspectives – first from the side of the robbers, detailing the plans and preparations that helped them get away with more than £2.6 million.
Then, it flips perspective and looks at things from the side of the cops and their investigation. Martin Compston (Line of Duty), Luke Evans (The Girl on the Train), and Jim Broadbent (Iris) star.
June 29th BritBox Premieres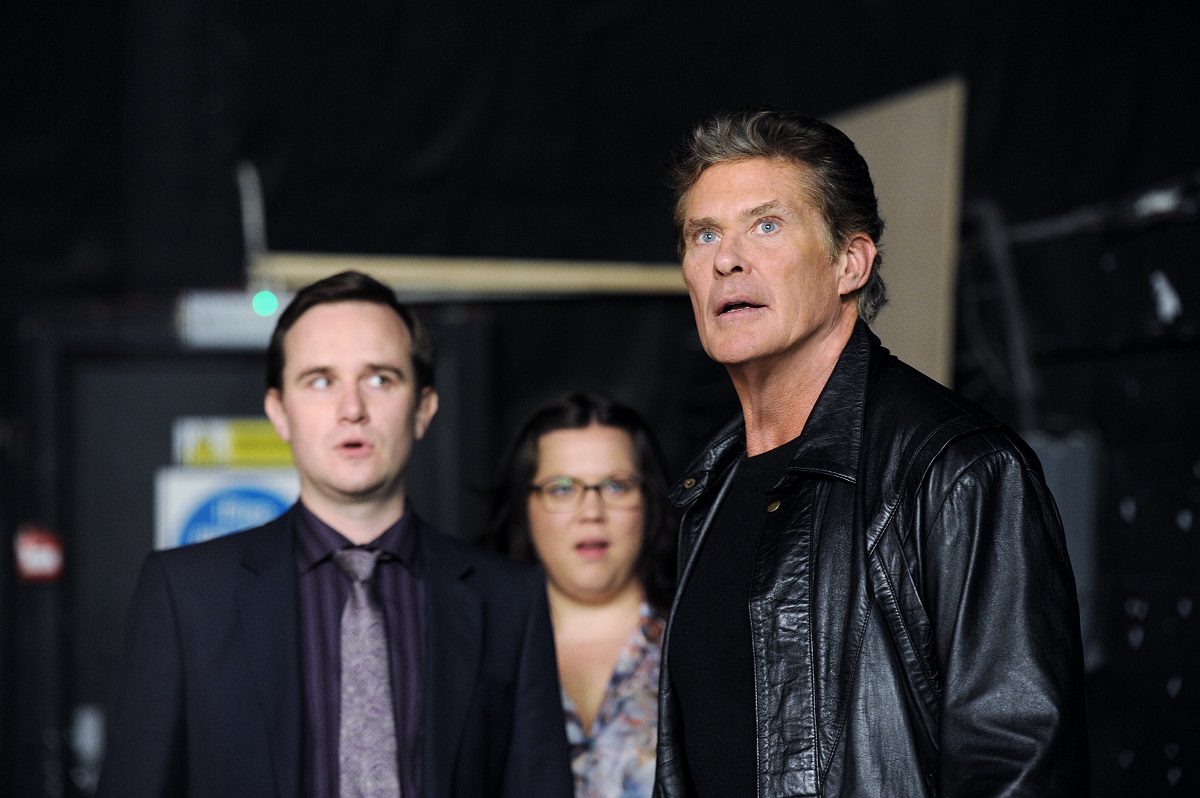 Hoff the Record (2015 to 2016)
This semi-improvised comedy follows David Hasselhoff (Baywatch, Knight Rider) as he plays a fictionalised version of himself as he arrives in the UK and attempts to revive his career. This version of his story includes an entourage of eccentrics and a long-lost German son (a nod to his immense popularity in the country).
There are two seasons, each with 6 half-hour episodes. All will premiere at once.
Guest stars for the series include Brett Goldstein (Ted Lasso), and Ella Smith (The Nevers).
RELATED: 22 New British Comedies to Look Forward to in 2023 & Beyond
While You Wait for BritBox's June 2023 Premieres…
Looking for something new while you wait for next month's premieres? Check out the following:
Don't have a BritBox membership? You can sign up HERE on their website, or HERE on Amazon Video (which is especially useful if you prefer to manage subscriptions through Amazon or you don't have a smart TV that supports BritBox).
Save it on Pinterest!