22 New British TV Comedies to Look Forward to in 2023 (& Beyond)
In some cases, we earn commissions from affiliate links in our posts.
Last Updated on August 23, 2023 by Stefanie Hutson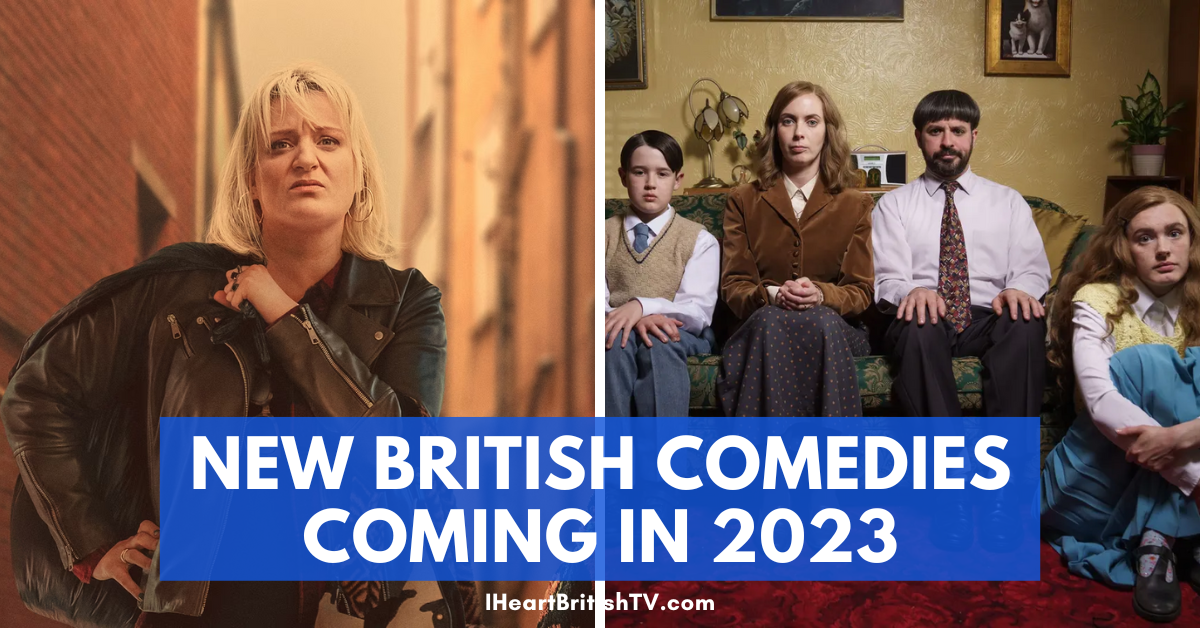 2023 will be a great year for fans of British comedies. While it's unclear which of these shows will be exported to the US, there have never been more British TV shows available to American viewers.
Even still, there were a few British comedies released in 2022 that we haven't yet seen in the US yet. So, these comedies may take a while to release in the US.
From dark dramedies to period rom-com romps, here are a bunch of brand new British TV comedies to look forward to in 2023 and beyond.
New British TV Comedies Coming in 2023
Black Ops
This 6 episode comedy-thriller follows Dom and Kay, two new Met cops thrown deep into an undercover operation where they must join a criminal enterprise. Starring Gbemisola Ikumelo, Hammed Animashaun and Akemnji Ndifornyen. Black Ops will air on BBC One in 2023.
Boarders
Boarders is a coming-of-age BBC Three comedy-drama following five underprivileged black students who are attending an elite boarding school on scholarships. Created by Daniel Lawrence Taylor. 6 episodes are expected to air sometime in 2023.
The Change
The Change is a dramady about a menopausal mother going through an existential crisis. Linda is 50 and eager to do something for herself for once. So, she dusts off her old Triumph and rides to The Forest of Dean. Created by and starring Bridget Christie. 6 episodes will air on Channel 4 in 2023.
Changing Ends
Changing Ends is the working title for Alan Carr's semi-autobiographical sitcom which began filming in January 2023. This sitcom is based loosely on his childhood as the son of a football manager in 1980s Northampton. This series is sure to incorporate LGBTQ+ themes. Alan Carr is a comedian, broadcaster, and writer.
Count Abdulla
Count Abdulla will star Arian Nik as a British Pakistani Muslim junior doctor who is bitten by a halal-hunting vampire. Already going through an identity crisis between his religious upbringing and his secular friends, things get even more complicated when he turns into a vampire. This sitcom will have 6 episodes on ITVX in 2023.
Deep Fake Neighbour Wars
This new sketch comedy series will incorporate deep fake CGI/AI technology. It will turn impressionists into famous celebrities who are also bickering neighbours. 6 episodes began airing on 26 Jan 2023. Fans of big celebrities, comedy, and TV magic will enjoy this series. Created by Spencer Jones.
Entitled
Entitled stars Brett Gelman (Fleabag) as an American widower finally getting to know his British wife's family in their gothic mansion. With a new inheritance, the family tries to gain his favour. This Channel 4 series created by Matt Morgan will have 8 episodes.
Everyone Else Burns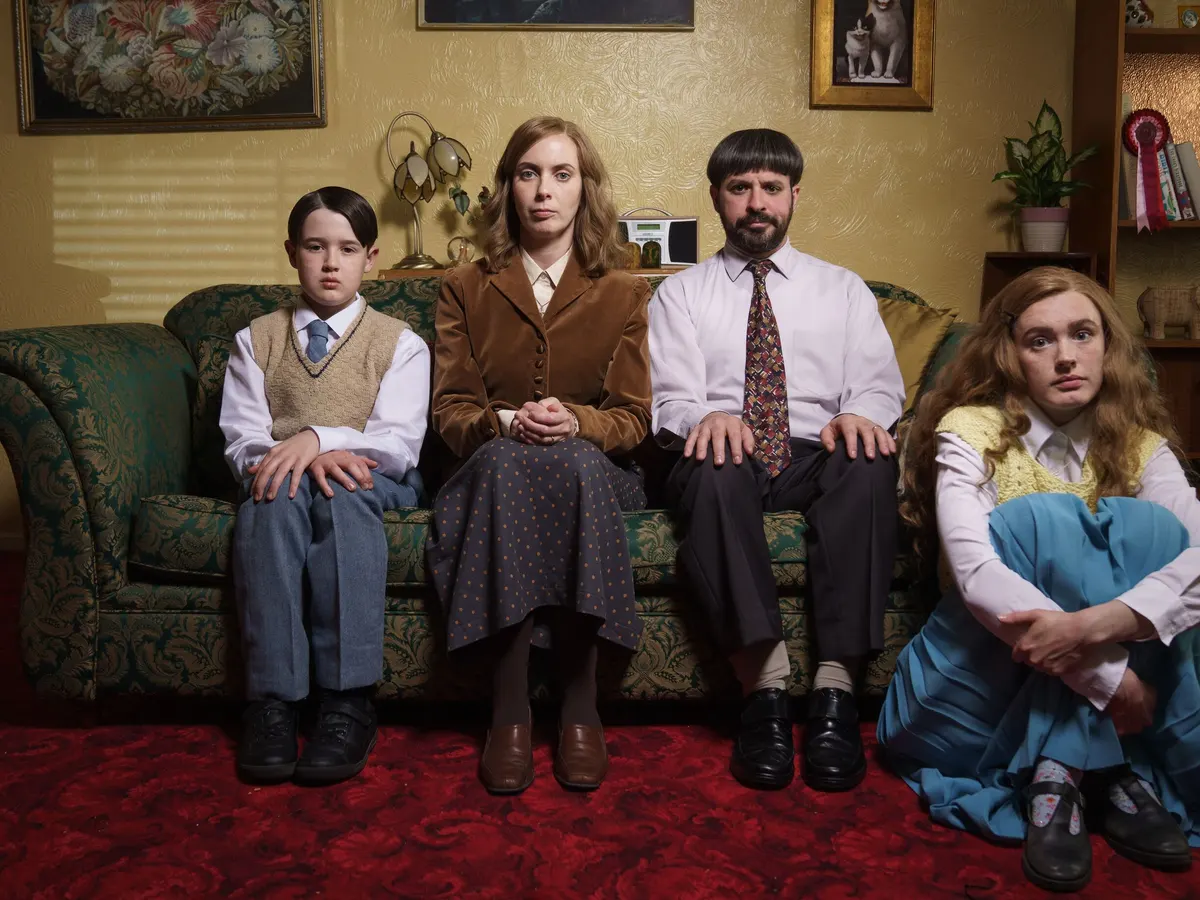 Everyone Else Burns
stars Simon Bird
(The Inbetweeners, Friday Night Dinner)
as the husband and father of a hyper-religious Mancunian family belonging to a puritanical Christian sect. This show is described as a "subversive, authentic and bitingly funny exploration into what it feels like to balance faith, family and identity in a world that could end tomorrow (but probably won't)" (
Comedy.co.uk
).
Written by Dillon Mapletoft and Oliver Taylor. Everyone Else Burns began airing on 23 Jan 2023 in the UK and has 6 episodes.
Extraordinary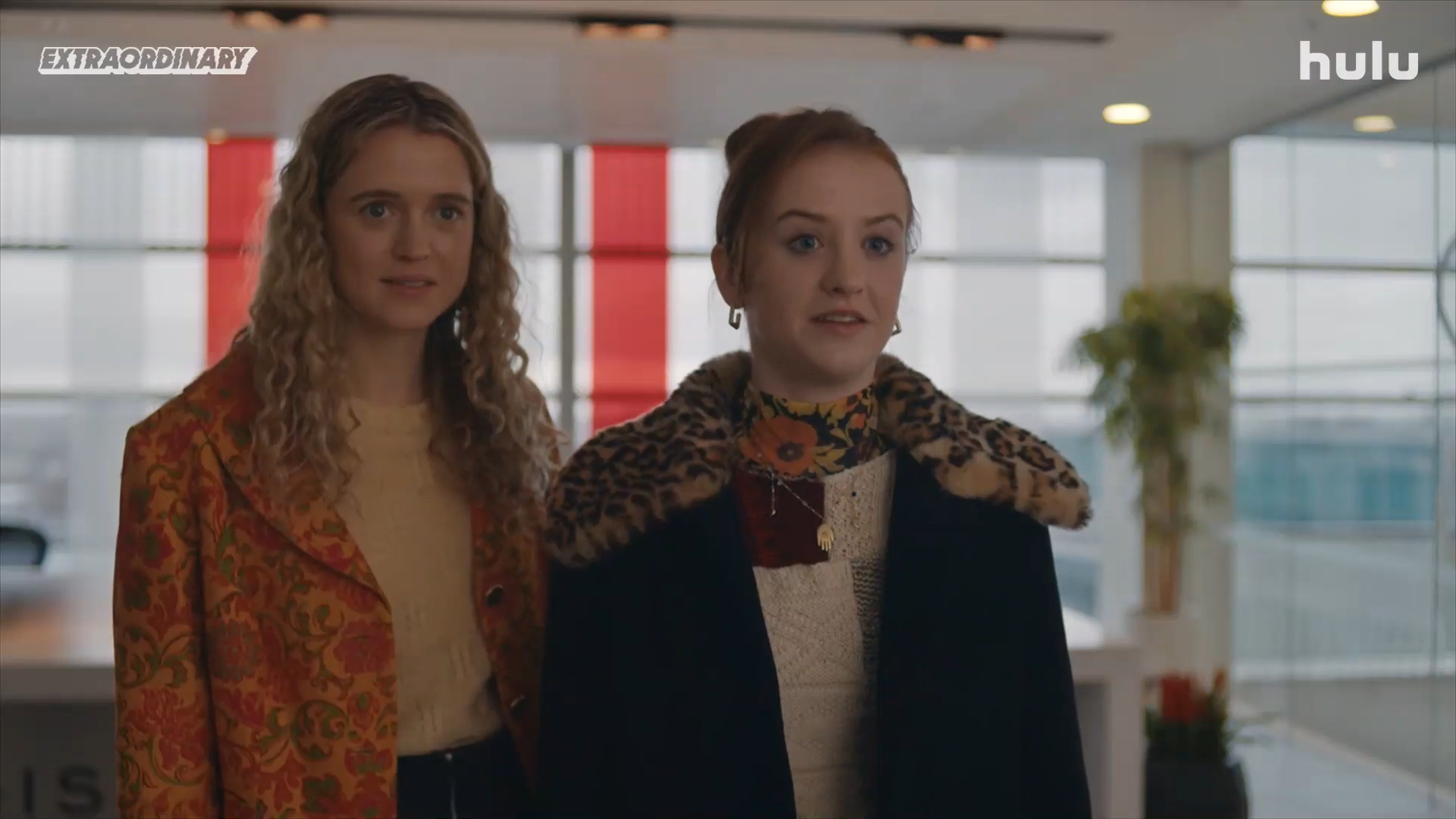 In Extraordinary, everyone has superpowers except Jen. Join her in her journey to find her "maybe-superpower." Written by Emma Moran and starring Máiréad Tyers with Siobhán McSweeney.
The Family Pile
After losing their parents, four adult sisters must pack up and sell the family home. The Family Pile is a dramedy exploring grief, family, and change. Starring Amanda Abbington, Clare Calbraith, Claire Keelan, and Alexandra Mardell. 6 episodes will air on ITV1. From Hat Trick Productions.
Funny Woman
Barbara, a 1960s beauty queen, reinvents herself as a funny television host in this adaptation of the novel Funny Girl by Nick Hornby. Starring Gemma Arterton, Rupert Everett, David Threlfall, Tom Bateman, and more. Funny Woman began airing on 3 Feb 23 on Sky Max with 6 episodes.
While you wait for the US release, you can get Nick Hornby's novel on Amazon
HERE
.
Juice
Written by and starring Mawaan Rizwan, this show follows Jamma, a young man who always wants to be the center of attention. But his family always stands in the way. His mother gets her way, his father ignores him, and his brother steals his thunder at their job, too. Jamma has an overactive imagination and a boyfriend who tries his best to be there for him. 6 episodes will air in 2023 on BBC Three.
KAOS
This dark comedy follows a group of six humans trying to uncover their connection to an ancient prophecy while dealing with the arrogance of the Greek gods. KAOS will reinvent Greek mythology. Created by Charlie Covell for Netflix. Expected to release in mid-2023 with 8 episodes. Netflix already has a page up for it, so you can set a reminder in your Netflix account
HERE
.
The Queen of Oz
Catherine Tate stars as a (fictional) disgraced member of the royal family in this 6-part comedy. After a PR mishap, she's sent away to live in Australia with her entourage. Expected later this year on BBC One.
Rain Dogs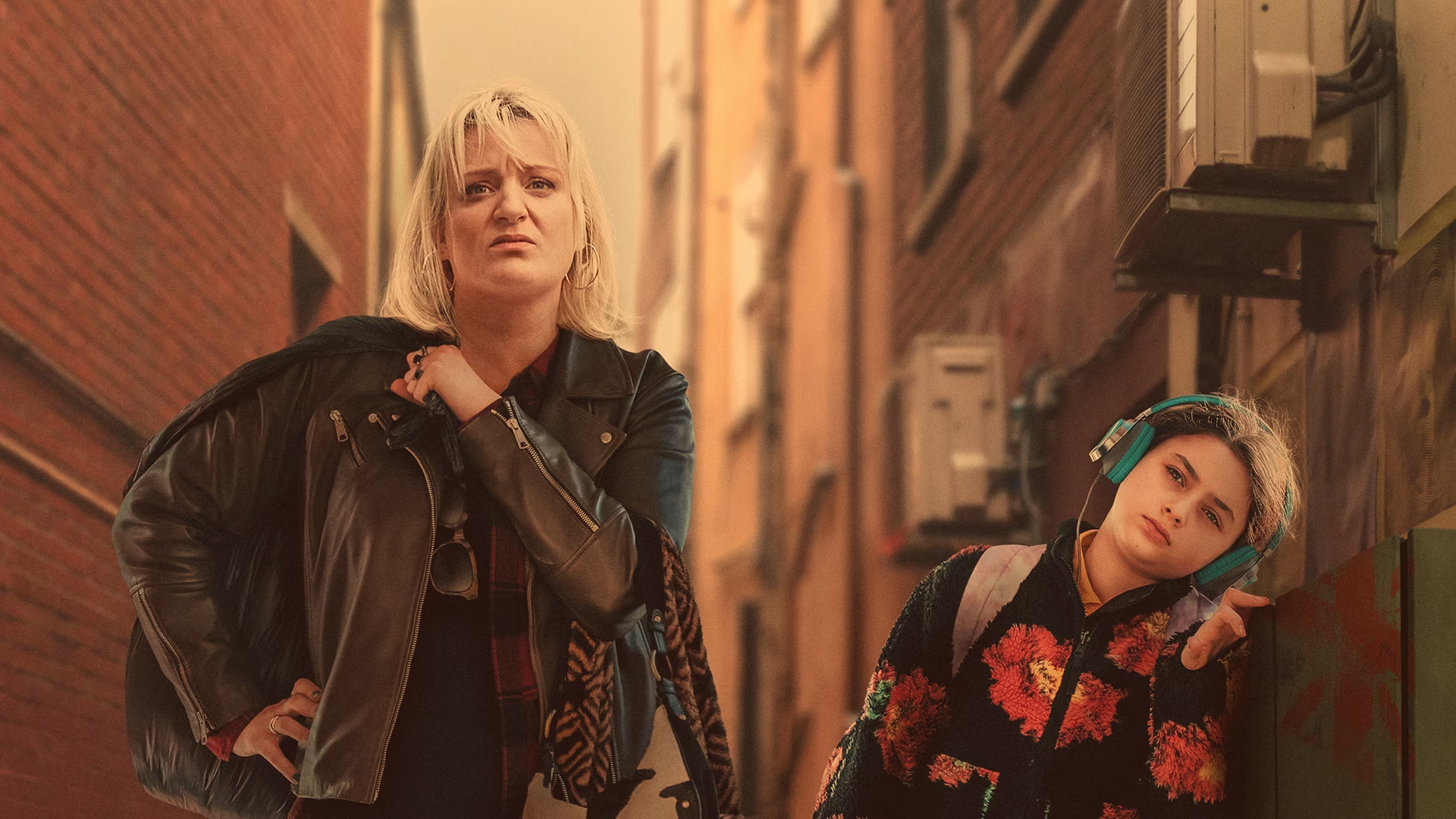 Daisy May Cooper stars as a single mum with a 10-year-old daughter. This makeshift family consists of four "rain dogs." Dark humoured, wild, and realistic but unconventional. 8 episodes are available on BBC One / HBO. Written by Cash Carraway.
The Really Really Rude Puppet Show
Mel Giedroyc hosts this creative series where Mel and her celebrity guests use puppets to act out fan fiction written about the featured celebrity. The Really Really Rude Puppet Show will air on Channel 4.
Romantic Getaway
6 episodes of Romantic Getaway began airing on 1 Jan 2023 on Sky. It stars Romesh Ranganathan and Katherine Ryan as a couple struggling to afford IVF treatments. When they decide to steal £50,000 worth of Bitcoin from their rich boss, they accidentally add and extra zero to their transfer. Also starring Johnny Vegas. There's no information on a US release yet.
Significant Other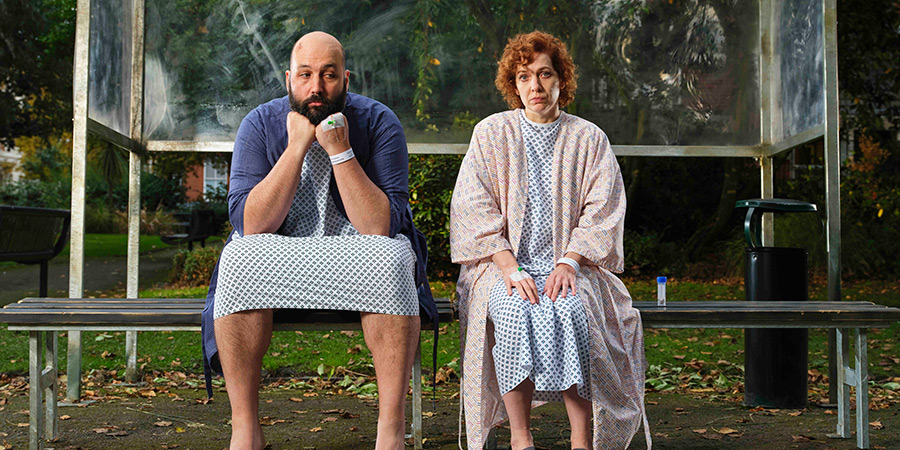 Two lonely neighbours come together after life-altering events throw them into a reluctant relationship. This romantic comedy stars Katherine Parkinson (The IT Crowd) and Youssef Kerkour (Home). 6 episodes will air on ITVX. No US date announced yet.
Sweetpea
Rhiannon is a normal woman with a typical life. On the outside, at least. She has a violent secret lurking beneath her conventional exterior. The last person who called her "sweetpea" ended up dead. This Sky series will have drama and dark humour. 8 episodes are expected to air in 2023. It is based on the novel by CJ Skuse (who is also a co-writer on the show). You can get the novel on Amazon
HERE
.
Tom Jones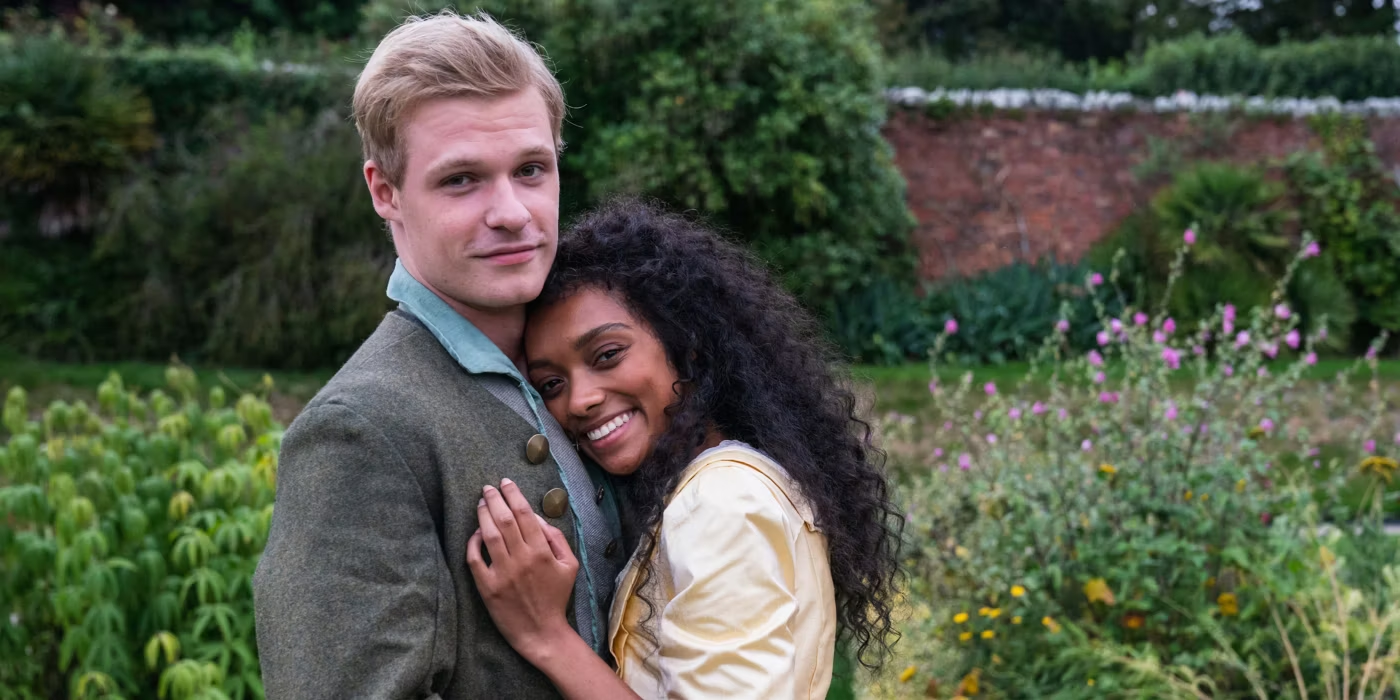 This miniseries is a comedic and romantic period romp. Tom Jones is a foundling with no clear family lineage. It is an adaptation of the comic novel by English playwright and novelist Henry Fielding. If you enjoy funny period dramas like Jane Austen's Emma, you will enjoy this. This is a bit more sultry, though. Tom Jones stars Solly McLeod and Sophie Wilde.
Tom Jones will begin airing 30 April 2023 on PBS Masterpiece.
You can get the book on Amazon
HERE
. (Fun fact: Having been published in 1749, it is considered one of the earliest novels).
There have been several earlier adaptations of Henry Fielding's famous novel. A miniseries version from 1997 has a huge cast of now-famous faces in a variety of roles. This older adaptation is streaming on Amazon Prime
HERE
if you'd like to watch it also.
Truelove
Truelove stars Julie Walters and Clarke Peters as high school sweethearts who've gone separate ways in their lives. When their friend group is reunited at a funeral and the drink starts flowing, they all make a pact to help each other die when the time is right, attempting dignified deaths. But things get complicated. Truelove will have dark humour, a great soundtrack, and a poignant look at tough topics.
It is expected to air sometime in 2023 on Channel 4 with 6 episodes.
Undoing Martin Parker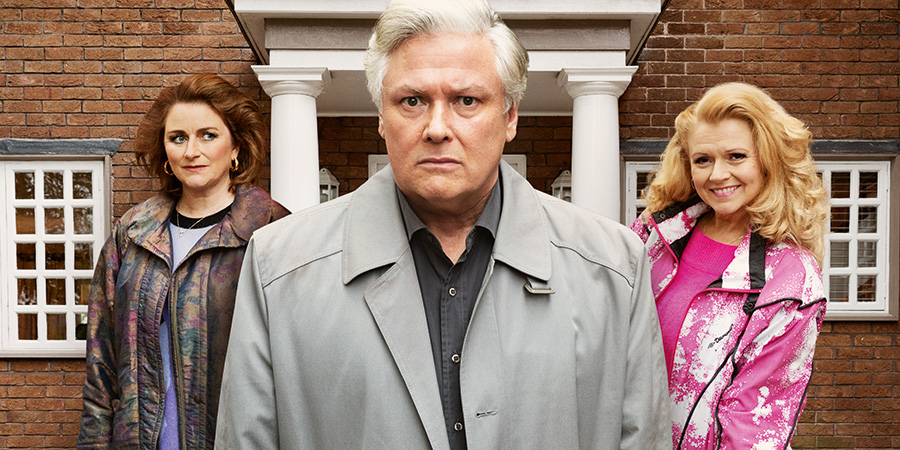 Toward the end of the 1980s, a self-made man with a chain of electrical stores looks like he has it all. But times are changing and all the people he took advantage of are coming back to haunt him. Full of quirky characters, this BBC One drama stars Conleth Hill as Martin. Also starring Sian Gibson, George Costigan, Rosie Cavaliero, Sheila Reid and Jason Barnett. Written by Sian Gibson and Paul Coleman.
Wellmania (Australia)
Fans of Australian comedies: be on the lookout for the new Netflix series Wellmania. This raunchy, witty series follows a woman who gives up her "live fast, die young" lifestyle after a health scare. Coming to Netflix on 29 March 2023. You can pre-add it to your Netflix list here.
2022 British TV Comedies Yet to Release in the U.S.
Am I Being Unreasonable? (2022)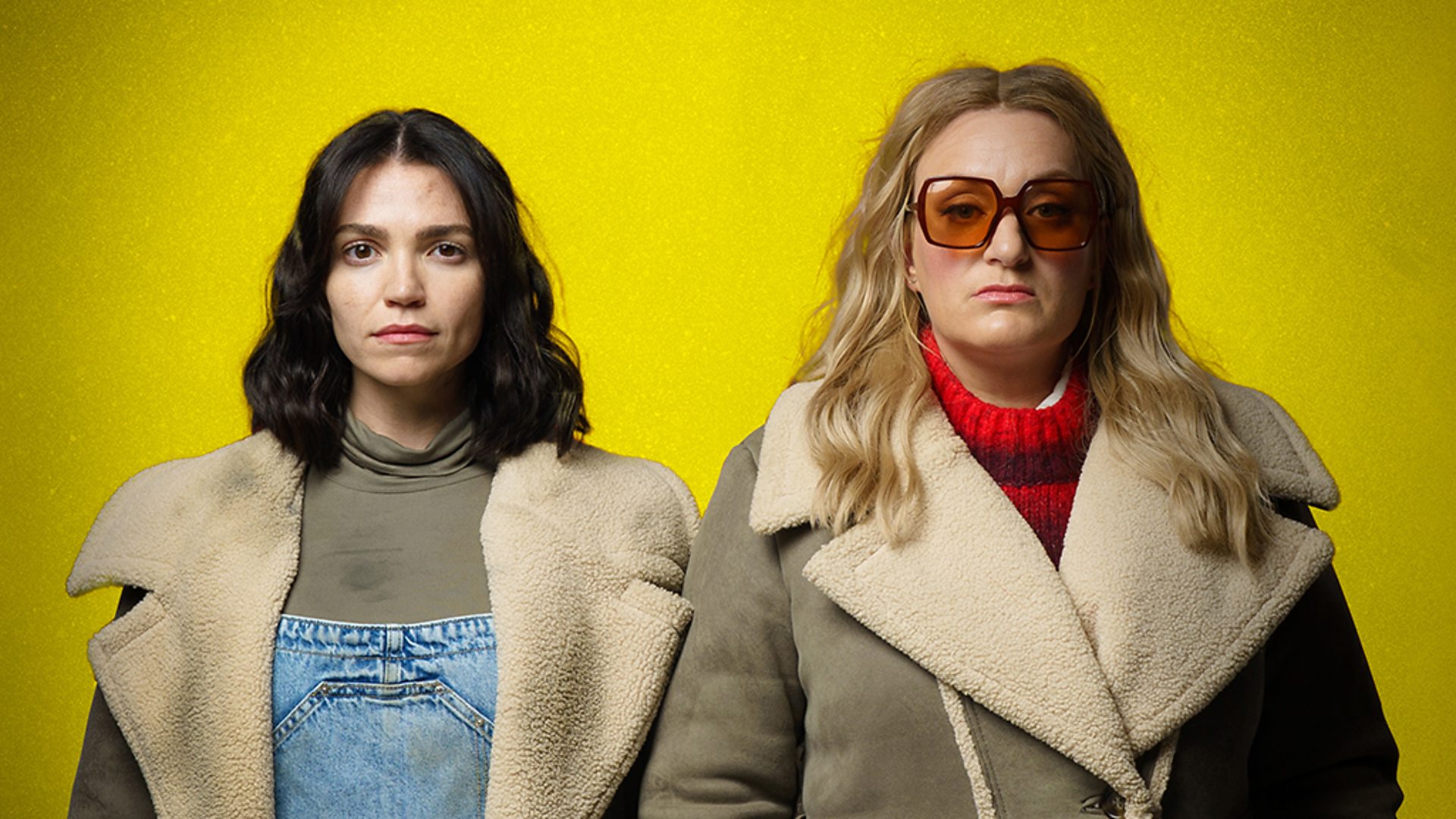 Released in September 2022 in the UK, Am I Being Unreasonable? has yet to stream in the US. It stars Daisy May Cooper and Silen Hizli as two friends with an unravelling relationship.
Nic is grieving, dealing with a lonely marriage, and only finds happiness in her little boy, Ollie. Finally, things look up when she befriends Jen (Hizli), a newcomer. But secrets threaten everything. This dark, surreal comedy-thriller consists of 7 half-hour episodes. We hope to see it in the US soon.
Avoidance (2022)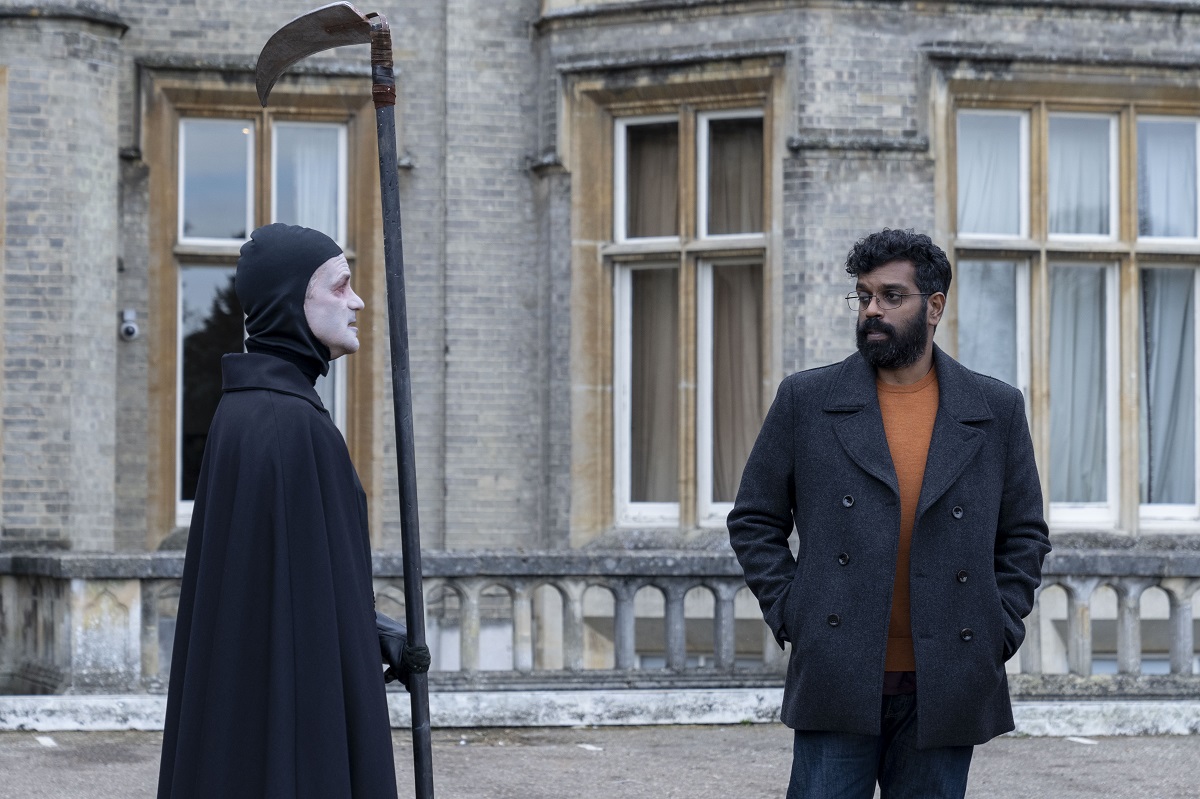 Fed up with his failure to be a full partner in their relationship, Jonathan's wife throws him out. But because of his pathological demand avoidance, he doesn't even tell his 9-year-old son they're splitting up. Since he has nowhere else to go and no means of supporting himself alone, he moves in with his sister and her wife.
Starring Romesh Ranganathan, Jessica Knappett, Lisa McGrillis, and Mandeep Dhillon. Avoidance released back in June 2022 in the UK but won't air in the US until late September on BritBox.
The Witchfinder (2022)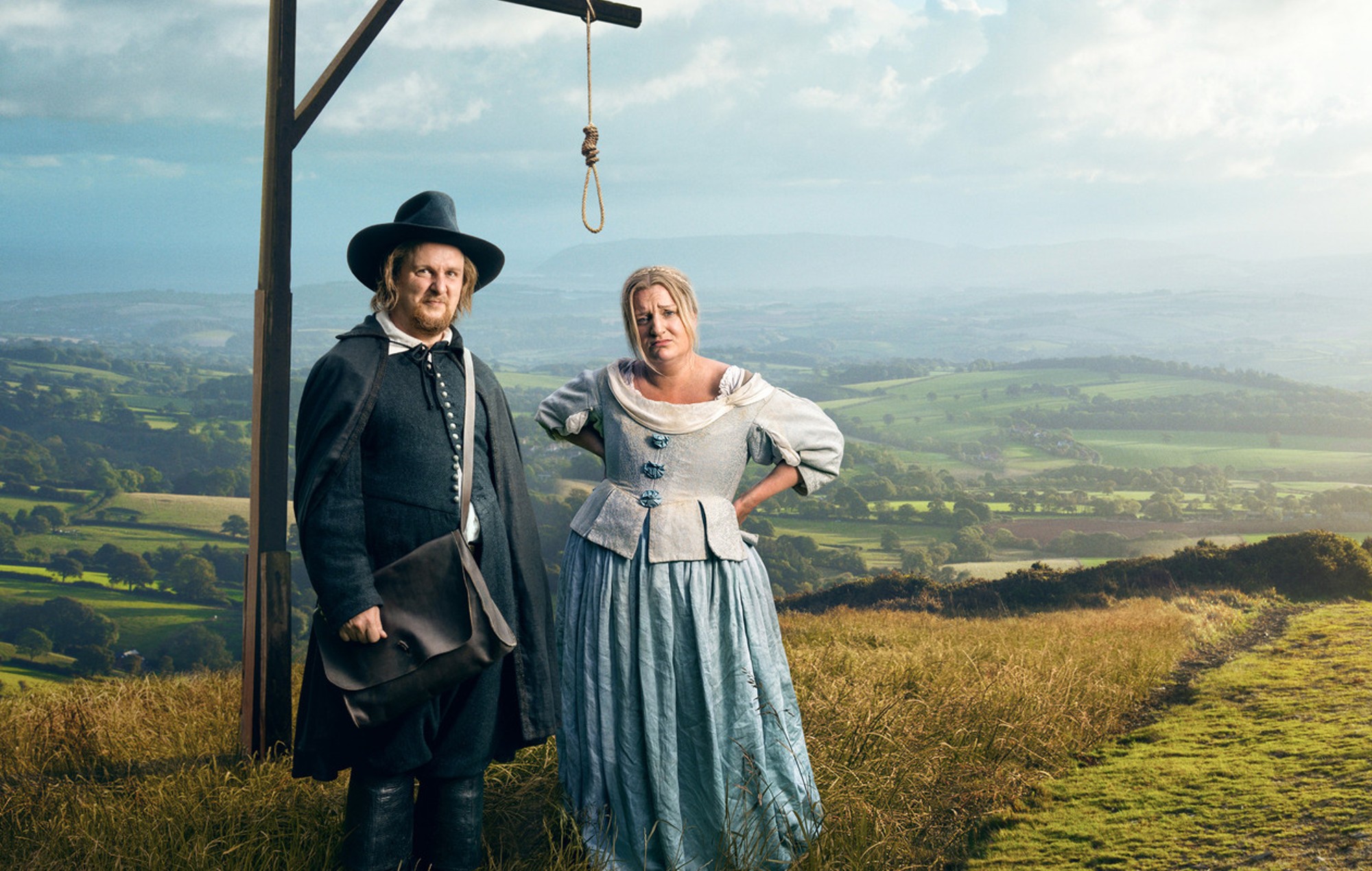 The Witchfinder released in the UK back in March 2022. Fans of the 2022 hit comedy Our Flag Means Death may enjoy this comedy about a failing witchfinder who must transport a suspected witch across a plague-riddled, warring country. Set in the 1640s. Starring Tim Key, Daisy May Cooper, and Jessica Hynes. No US release date announced yet.