Father Brown, Season 10: Premiere Date & Where to Watch
In some cases, we earn commissions from affiliate links in our posts.
Last Updated on May 17, 2023 by Stefanie Hutson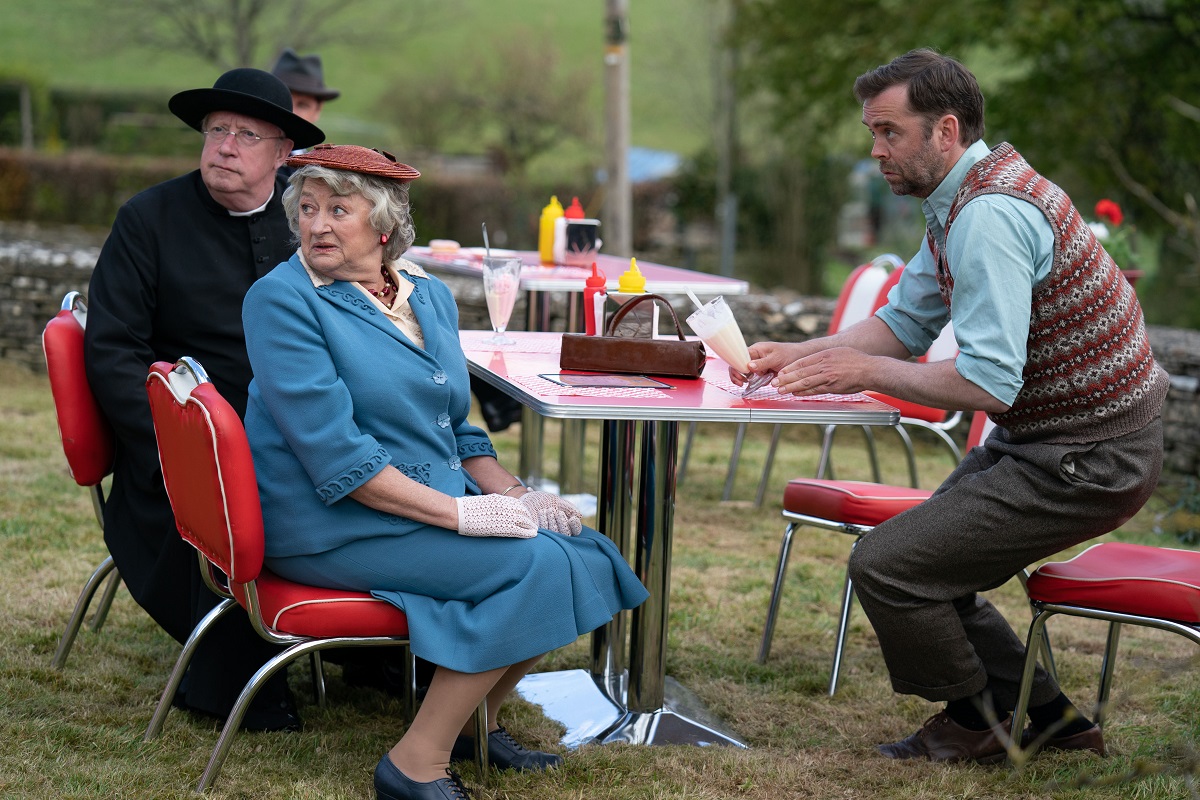 After a VERY long wait between seasons 8 and 9 of Father Brown (because of the pandemic), it's great to see a much shorter time between seasons 9 and 10. US viewers have a bit longer to wait, but new episodes have already begun airing in the UK.
What's Father Brown About?
In case you've been living under a rock for the last 9 or so years (or you're brand new to the world of British TV), Father Brown is one of those lovely, cozy village mysteries in which a Roman Cathollic priest solves crimes in and around his village.
It's set in the fictional village of Kembleford in 1950s England – a troubled but cautiously optimistic time in which WW2 is over, but rebuilding is still happening. Many things are still rationed, homosexuality and abortion are illegal, and the death penalty remains in effect. It's a time when most people still identified with a religion, and church was a key part of village life.
Mark Williams stars as Father Brown, and the series is based on GK Chesterton's short stories.
RELATED: 20+ British TV Cozy Mysteries for Those Who Like Their Mysteries Mild
What's Happening in Father Brown, Season 10?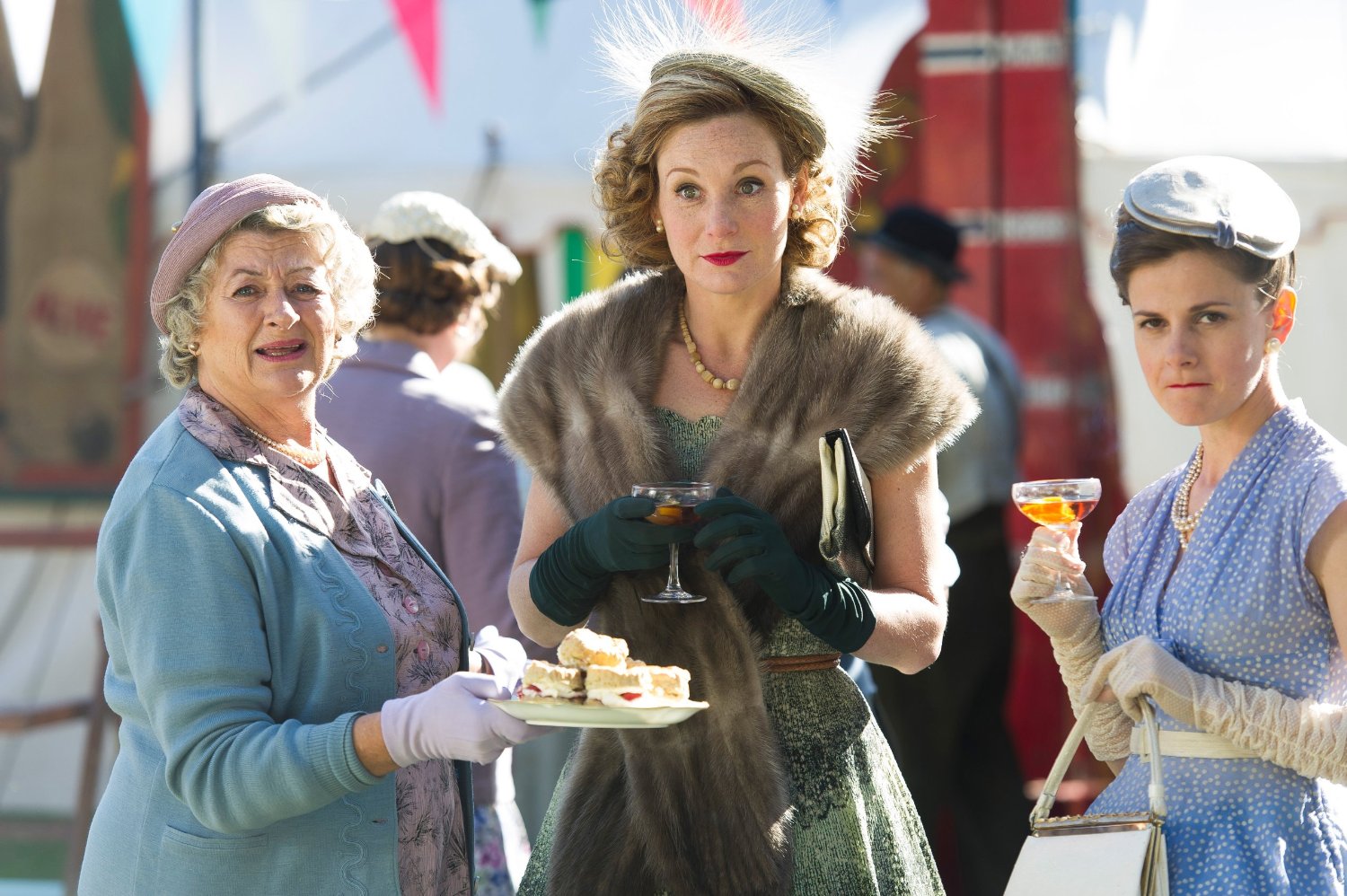 The biggest news about season 10 of Father Brown is that a number of familiar faces have left the series (though it's unclear whether that's temporary or permanent). Those who aren't returning are Sorcha Cusack as Mrs. McCarthy, Jack Deam as Inspector Mallory, and Emer Kenny as Bunty Windermere.
We will see some new faces in season 10 of Father Brown, though. Claudie Blakley (Lark Rise to Candleford) joins the cast as Mrs. Devine, and Tom Chambers will come back as Chief Inspector Sullivan, though perhaps with a more substantial role.
With long-running shows that don't film year-round, cast members often get swept away in other projects or simply written out to liven things up. Though season 10 may not feel like the same old Father Brown, it will certainly be different.
Returning cast members for season 10 include:
Mark Williams as Father Brown
John Burton as Sgt Goodfellow
John Light as M Hercule Flambeau
Nancy Carroll as Lady Felicia Montague
Ruby-May Martinwood as Brenda Palmer
Episodes in the new season will include a murder involving the newly-opened Kembleford Model Village, a troubled young woman from a borstal, and a terminally ill celebrity florist.
When Does Season 10 of Father Brown Premiere, & Where Can I Watch It?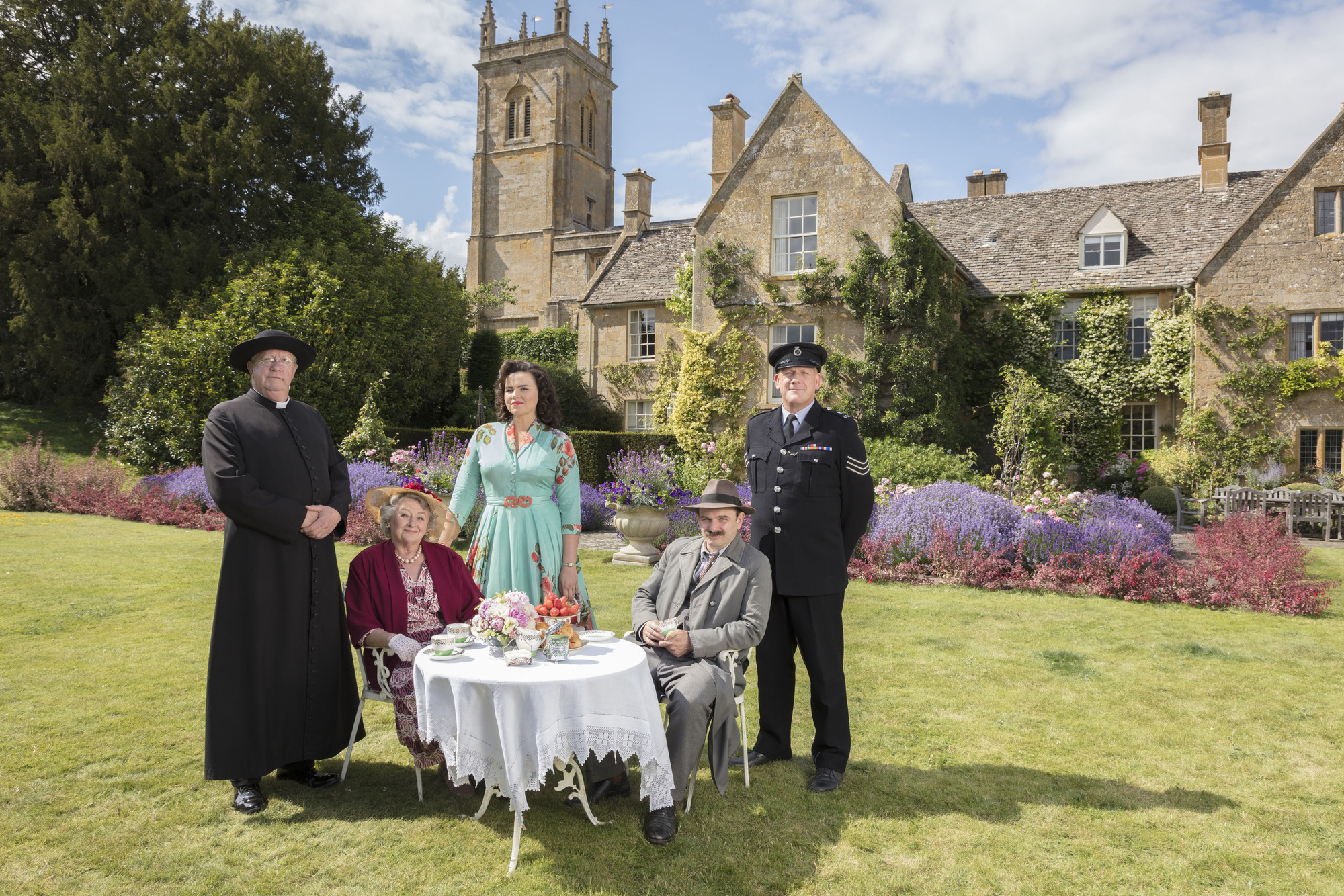 In the UK, season 10 began airing on 6 January 2023 on BBC One, with new episodes airing weekly into February and early March.
In the US, season 10 of Father Brown will air on BritBox beginning June 13th, with 2 new episodes each week. There are a total of ten episodes of roughly 50 minutes each.
RELATED: 29 British TV Shows Featuring Churches & Members of the Clergy
Read G.K. Chesterton's Original Father Brown Stories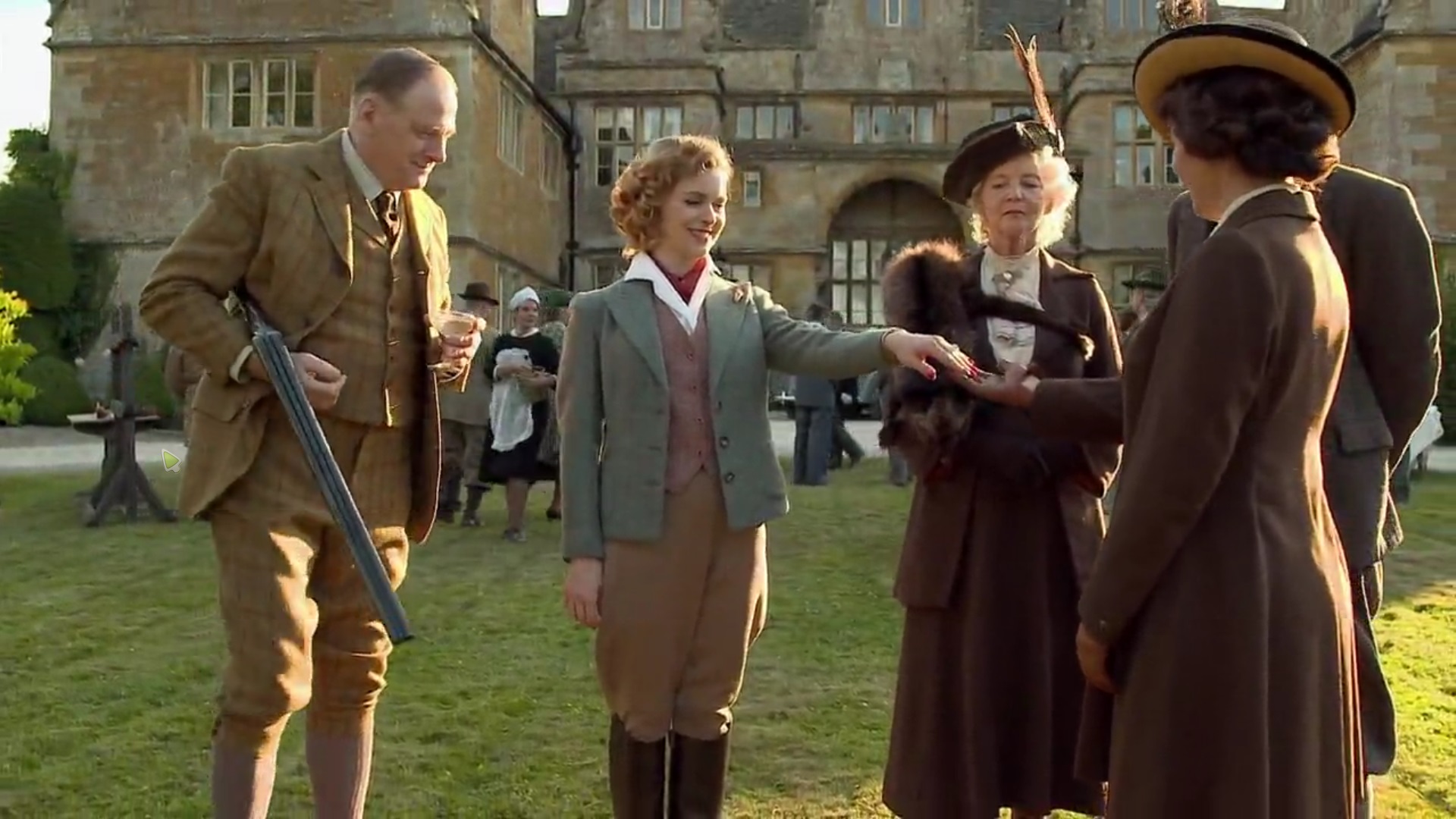 If you've already plowed through season 9 of Father Brown and you've re-watched the series more times than you can count, consider checking out the original Father Brown mysteries by GK Chesterton.
Like Sir Arthur Conan Doyle's Sherlock Holmes stories, Chesterton published some works before and after the current public domain cutoff date. Though most of the collections you'll find have only those which are no longer copyright-protected, you can get a complete version of all 53 short stories HERE.
It's also worth noting that the Father Brown mysteries were written over many years and set in a variety of locations, while the TV series is quite firmly set in the Cotswolds during the 1950s. Father Brown himself is also a bit different in the stories – not quite as lovable, but more appreciated by the local police. It's interesting to see the differences.
There's also an older version of the television series, which you can watch HERE on BritBox. Filmed in the 1970s, it stars Kenneth More as Father Brown and Dennis Burgess as Hercule Flambeau. The earlier series is much more closely related to the books.
Where is Father Brown Filmed?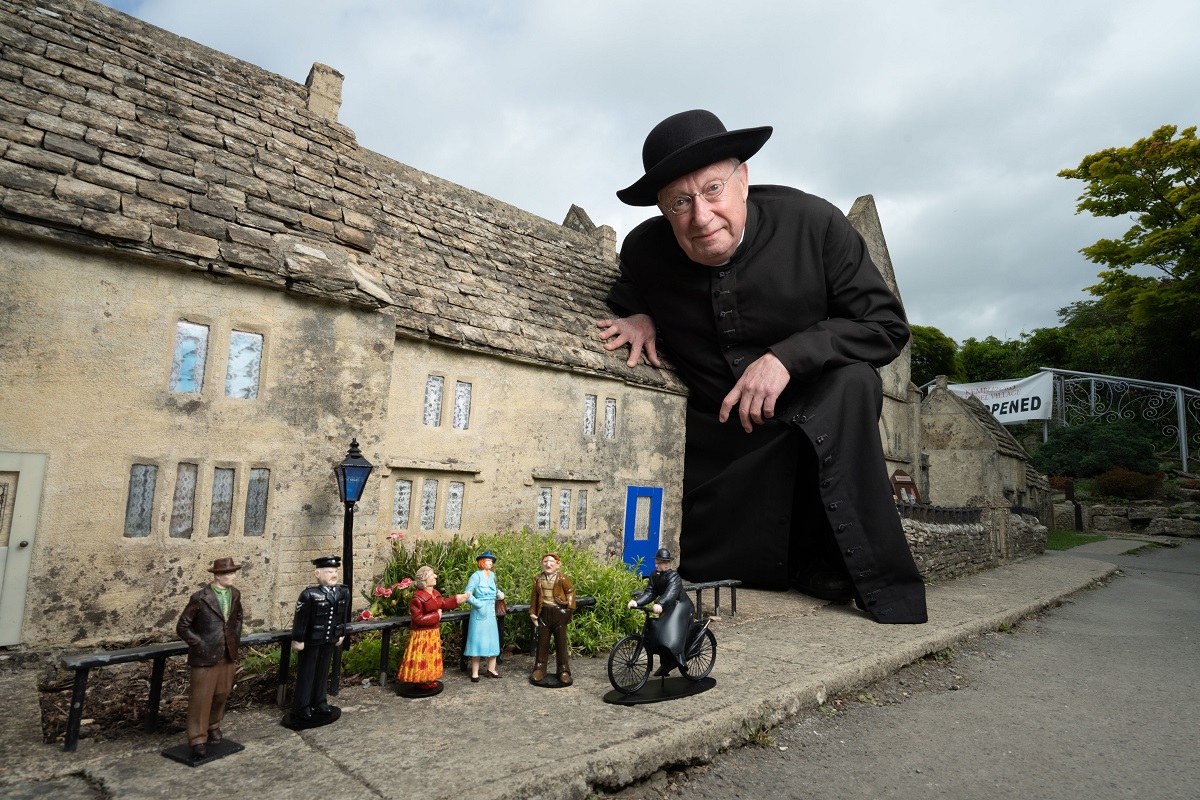 While scenes for the popular series have been filmed in a variety of Cotswold villages and towns, Blockley serves as the main location. The church of Saints Peter and Paul becomes the fictional St Mary's Roman Catholic church in the TV series.
If you're curious about the area, you can take a virtual stroll through the village of Blockley in the Google StreetView window below. It may not be a large village, but it's certainly a lovely one.