11 British Netflix Original Movies Released in 2023
In some cases, we earn commissions from affiliate links in our posts.
Last Updated on November 19, 2023 by Stefanie Hutson
Eight or ten years ago, streaming was still pretty new and old-school companies weren't making the most of their intellectual property. At the time, Netflix was like an endless treasure chest of nearly-free TV shows and movies.
More recently, however, all those old companies have begun creating their own streaming services and buying up others – meaning they're not willing to part with their content so cheaply. As they did, it became significantly more expensive for companies like Netflix to buy the rights to share content with their subscribers.
Their solution? They started making their own.
In 2015 and 2016, Netflix produced fewer than 25 original films. In 2022, that number was closer to 160 – and in 2023, it's looking like the total will be around 147. That may reflect the rough year they had in 2022 (losing subscribers in both Q1 and Q2), but the ongoing US writer and actor strikes may have also influenced those numbers.
11 British Netflix Original Films Released in 2023
Because many productions these days are multinational, we won't limit this to shows which are 100% British. If the source material is British or it's a co-production between countries or a much-loved British actor fills a lead role, that's British enough to be of interest to many of our readers – so we're including those, too.
The Pale Blue Eye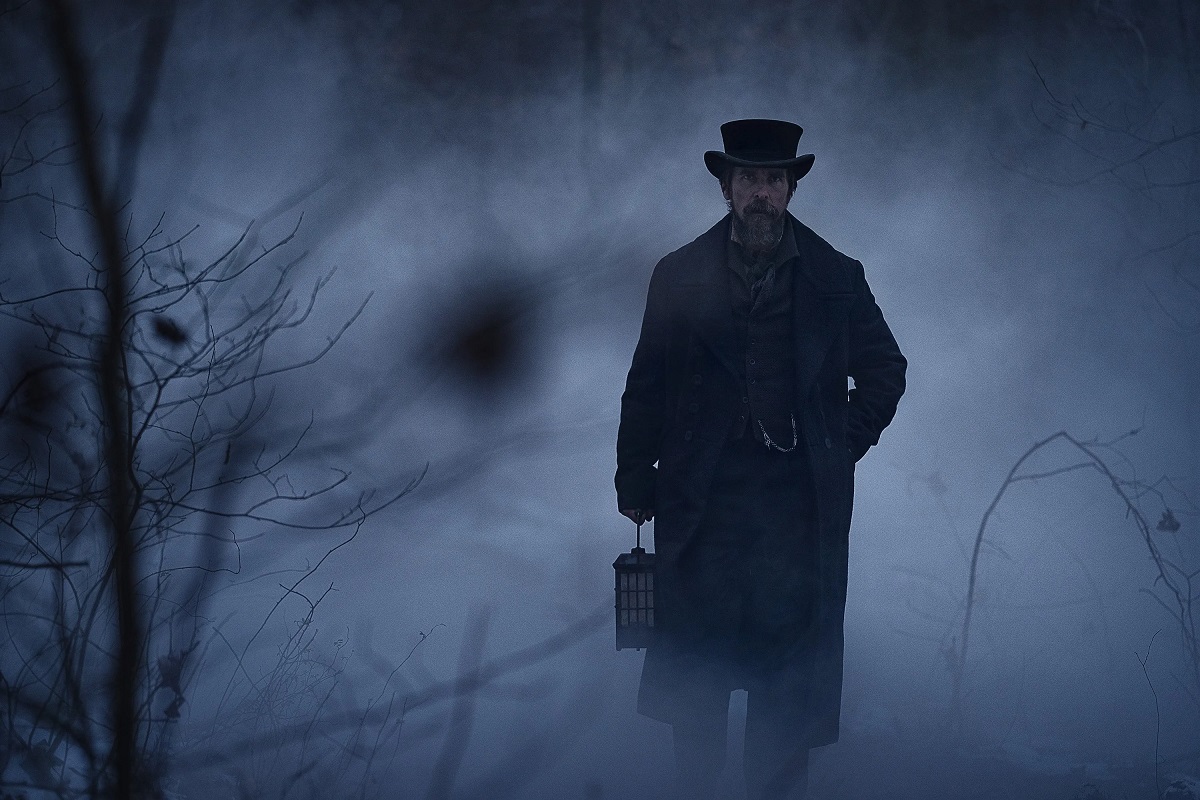 Set in October 1830, The Pale Blue Eye follows an alcoholic retired detective named Augustus Landor who's brought in by the military to investigate the hanging of Cadet Leroy Fry at the United States Military Academy​​. There, he faces challenges with the cadets' code of silence, compelling him to seek assistance from within their ranks.
That's when he meets American poet Edgar Allan Poe, an unusual cadet who loves poetry and isn't at all fond of the military. English actor Christian Bale stars as the ex-detective Landor​​, while another English actor, Harry Melling, played Poe. Other British TV favourites in the film include Toby Jones (Detectorists) as Dr. Daniel Marquis and Timothy Spall (Blandings) as Superintendent Thayer.
The film is an adaptation of Louis Bayard's 2006 novel of the same name.
The Strays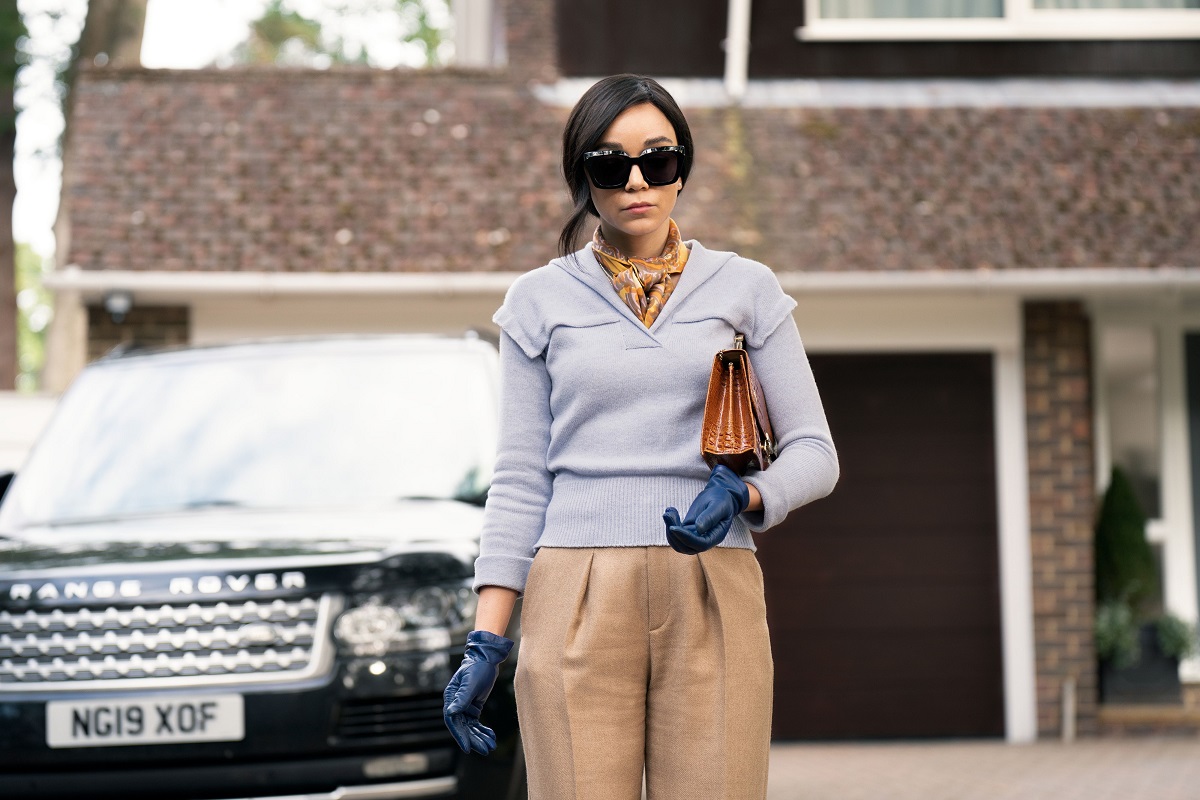 Debuting back in February, this horror-thriller follows Neve (Ashley Madekwe), a fair-skinned biracial woman who seems to have the perfect life and family. Married to a white man and living among mostly white people, she's disdainful of anything associated with "blackness".
When two black individuals approach her and address her as their mother, her "perfect" life begins to fall apart.
Luther: The Fallen Sun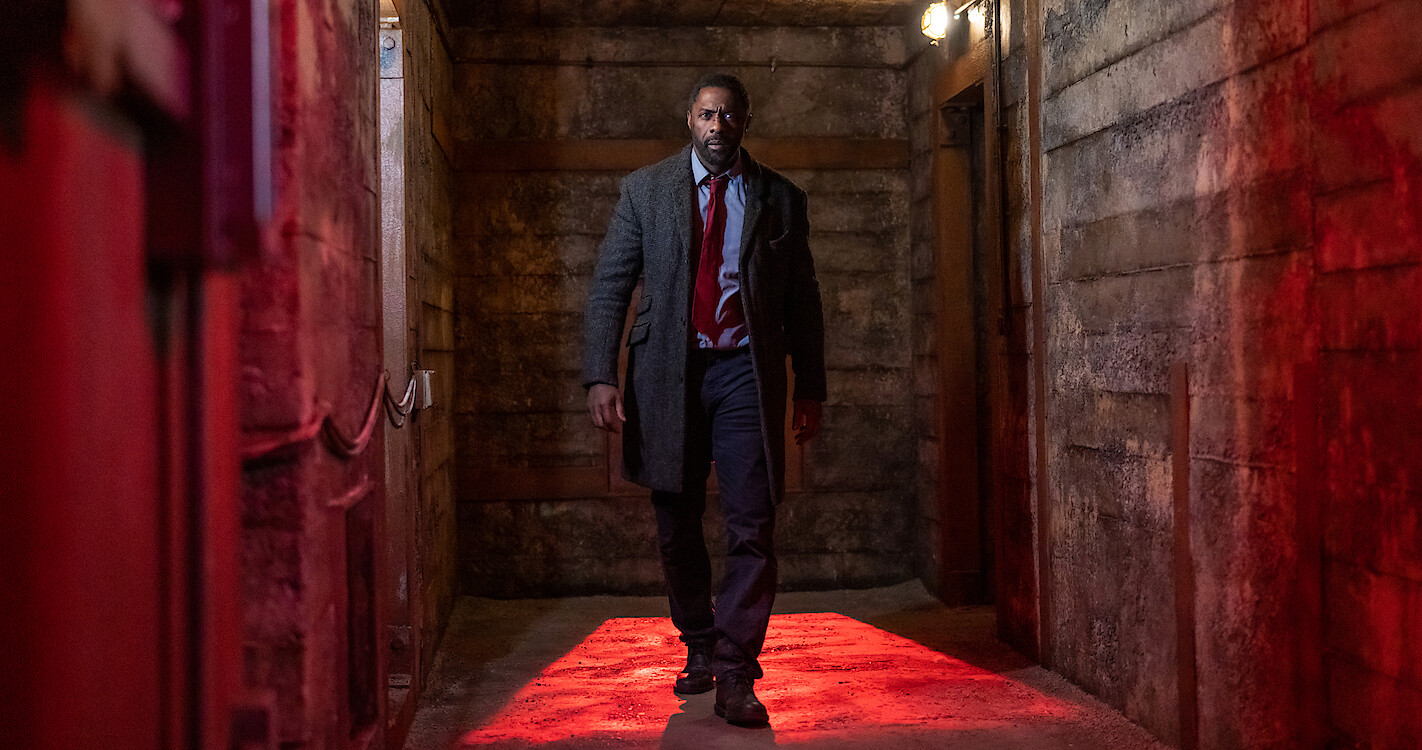 Idris Elba is back as DCI John Luther, and we find him biding time behind bars and mulling over his failure to catch David Robey (Andy Serkis, The Lord of the Rings). As the sadistic millionaire/serial killer taunts him, he formulates a plan. He'll break out of prison and finish what he started.
The film is a continuation of the Luther TV series, but it's a standalone story.
The Out-Laws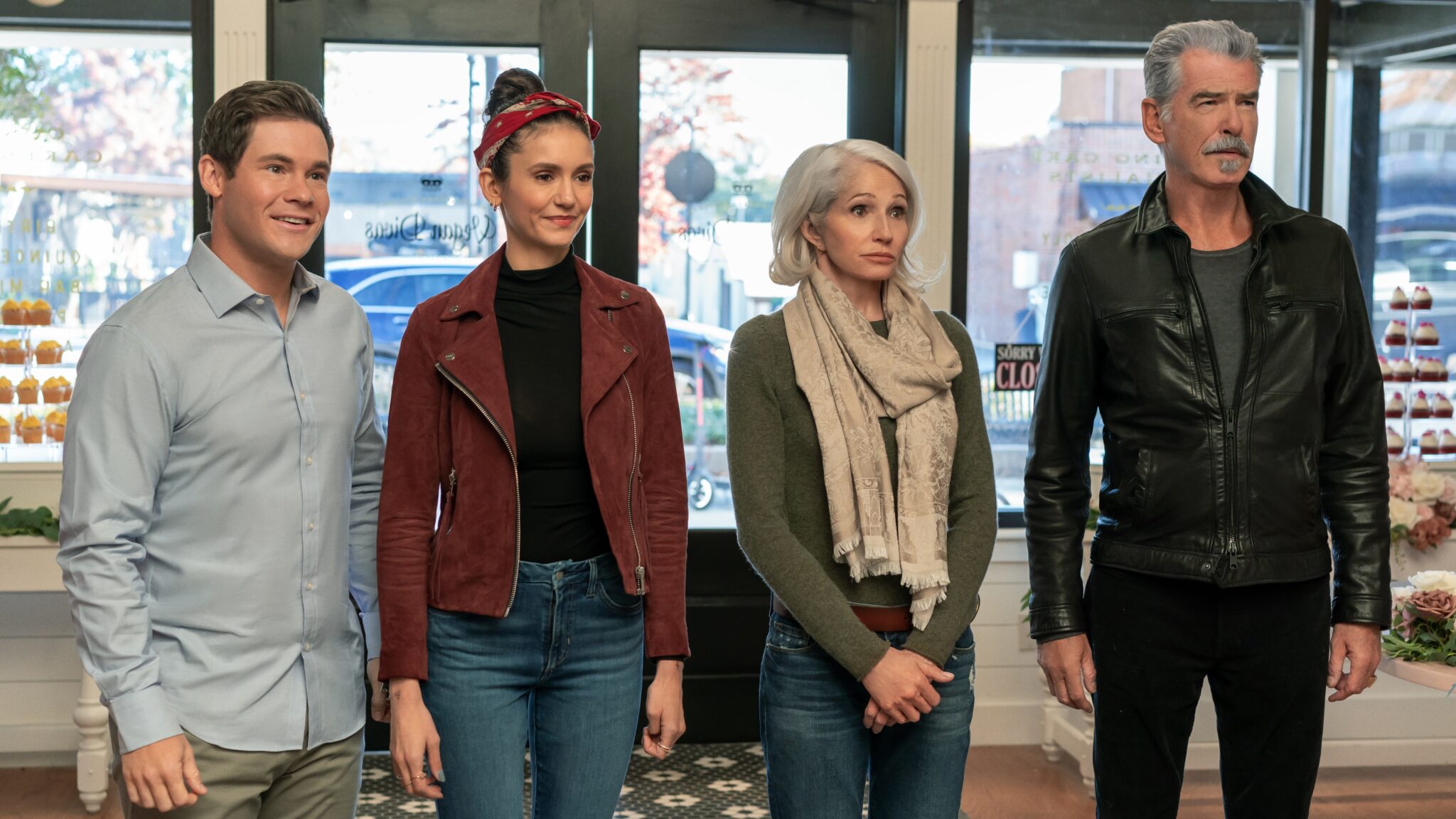 We almost left this one off the list. The Out-Laws is overwhelmingly American, and it feels like it – but with a former Bond in a leading role, we had to include it. Created by Adam Sandler's Happy Madison Productions, The Out-Laws follows a young bank manager on the week of his wedding.
When his bank is robbed, he begins to suspect his future in-laws may be involved. Irish actor Pierce Brosnan stars as one of those in-laws, Billy McDermott.
Heart of Stone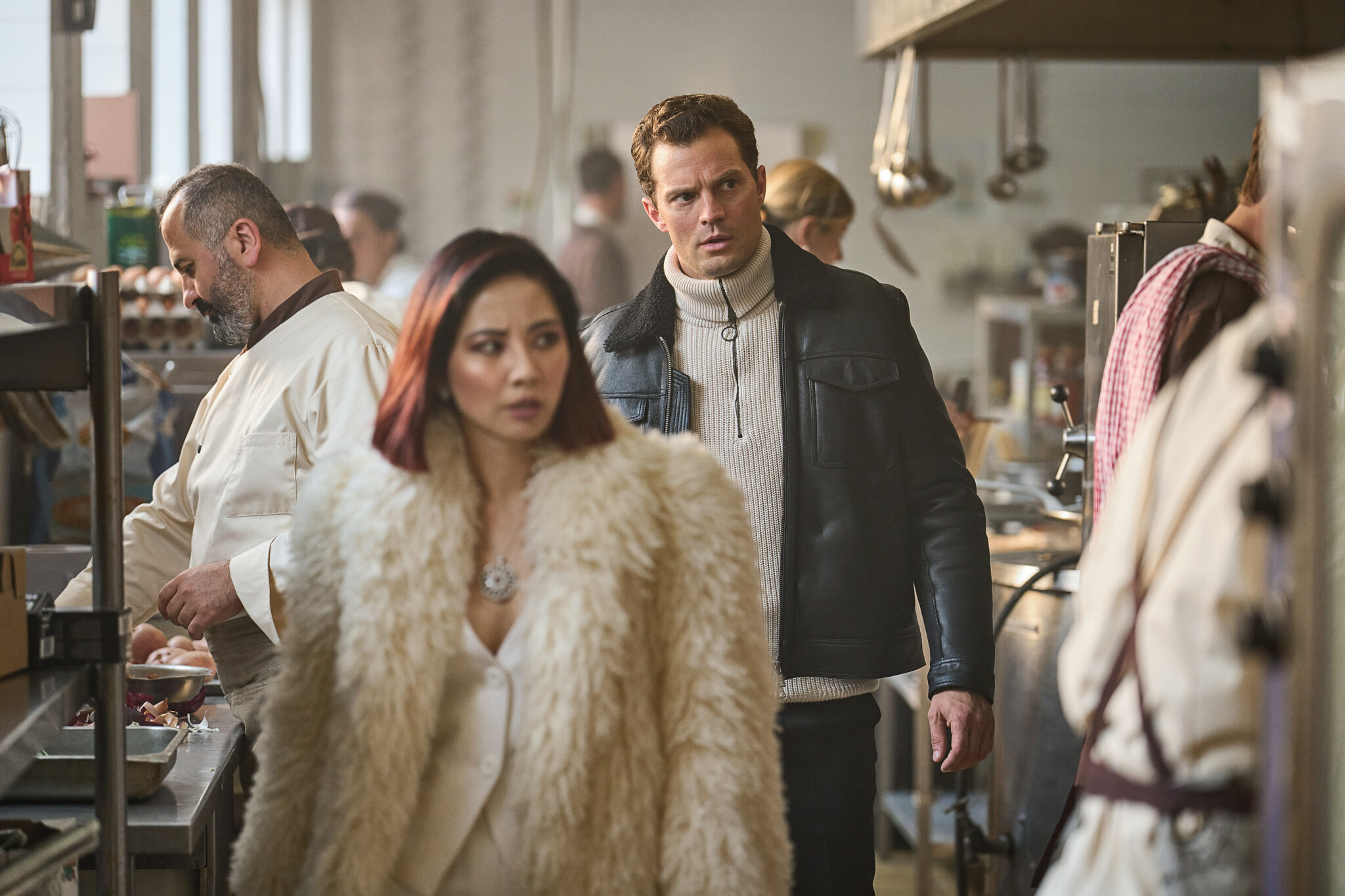 Set at an exclusive ski resort in the Italian Alps, a group of MI6 field agents set out to extract Mulvaney, an arms dealer who's there gambling on a US Marines combat mission as it's livestreamed. The mission goes a bit pear-shaped and though we don't want to offer any spoilers, we can say that what follows is a lot of fast-paced, spy thriller-y action.
Aside from Israeli actress Gal Gadot and German actor Matthias Schweighöfer, the leading roles are filled by actors who call the UK home – Jamie Dornan (The Fall), Alia Bhatt (Gully Boy), and Sophie Okonedo (Hotel Rwanda).
Love at First Sight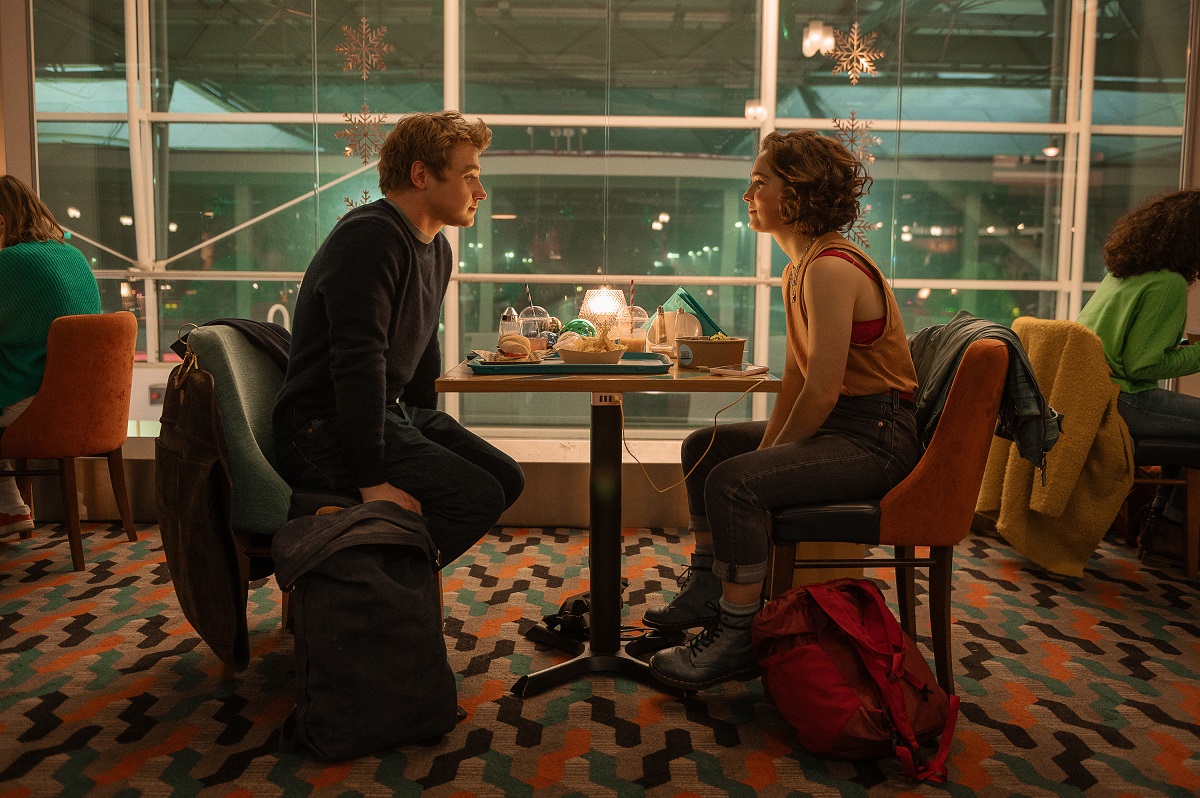 When a young American student, Hadley, misses her flight to London, she meets a British Yale student, Oliver Jones (Ben Hardy, EastEnders), and they end up bonding while they await their flight. They exchange numbers, but the irresponsible Hadley loses the number. Luckily, fate has its own plans…
Other British actors in the film include Sally Phillips (Miranda), Dexter Fletcher (Hotel Babylon), and Tom Taylor (Doctor Foster).
Fair Play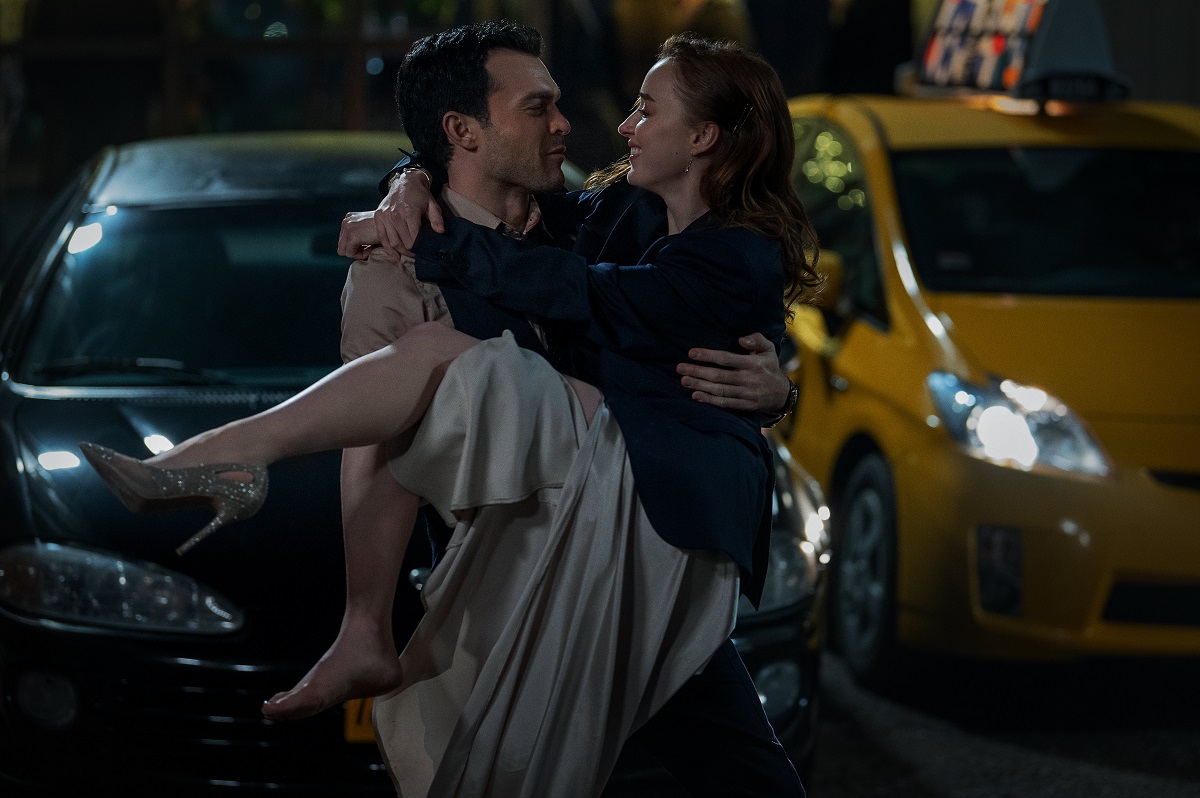 Bridgerton fans will be pleased to see Phoebe Dyvenor playing the female lead, Emily Meyers, in this erotic psychological thriller. English actor Eddie Marsan also appears as Campbell, Sebastian de Souza (Skins, The Borgias) plays Rory, and Geraldine Somerville (Gosford Park) plays Emily's mother.
The film follows a young couple, Luke and Emily, who work together at a hedge fund and keep their relationship a secret from their co-workers. When Emily receives a promotion Luke hoped to get, their relationship begins to unravel.
Pain Hustlers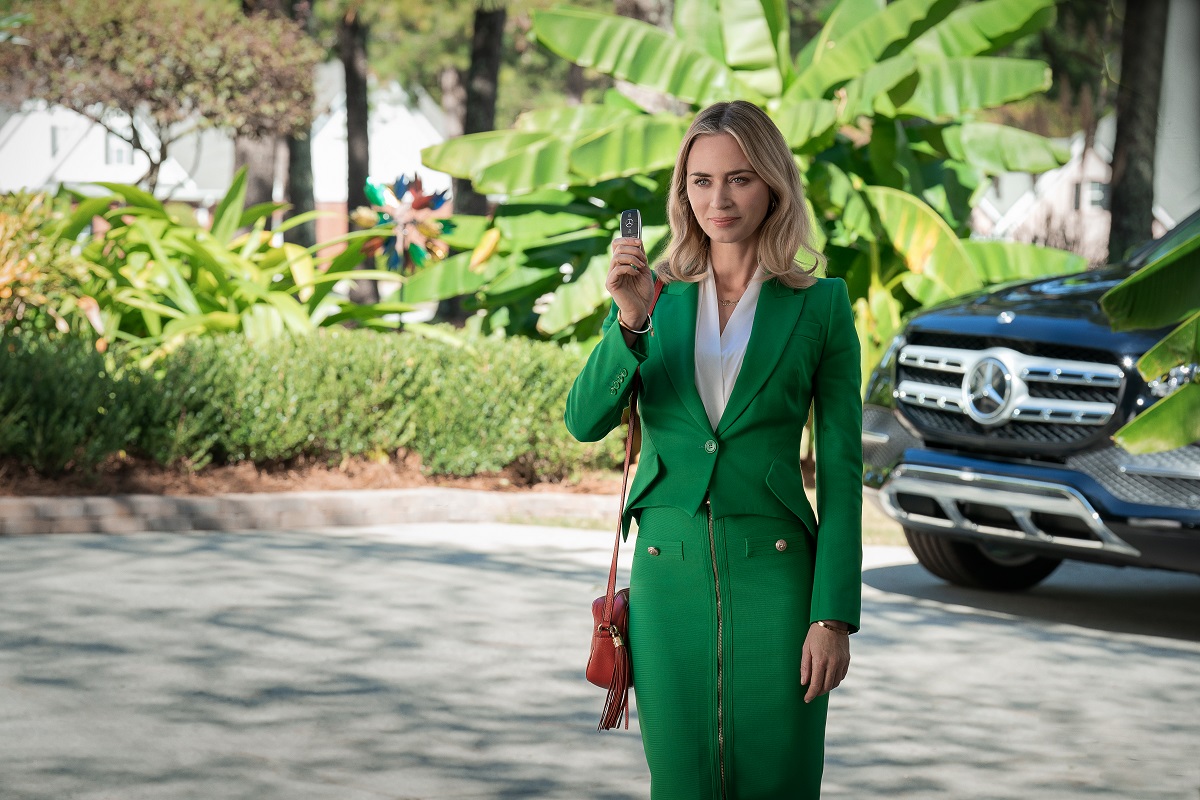 Though not a British film, this movie stars British actress Emily Blunt as Liza Drake, a single mum who's just lost her job, only for a chance meeting with a pharmaceutical sales rep to open a new door. While pharmaceutical sales initially seems like a wonderful opportunity, she soon finds herself caught up in a dangerous racketeering scheme.
As she deals with an increasingly unstable boss and medical troubles with her daughter, she realises she's getting to a point where she needs to look at her choices and take decisive action.
Locked In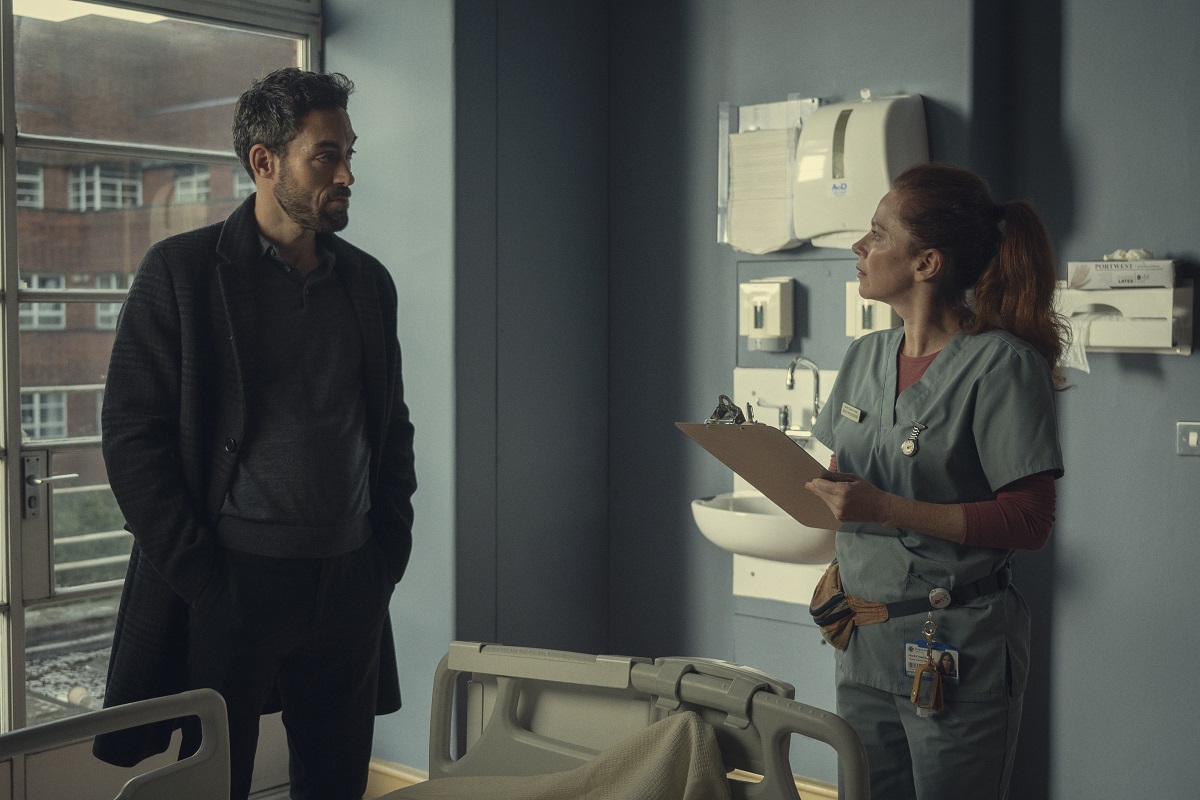 Locked In (2023)
When a kind nurse (Anna Friel, Marcella) tries to figure out what's behind a coma patient's injuries, she gets much, much more than she bargained for. This horror/mystery film also stars Finn Cole (Peaky Blinders), Famke Janssen (X-Men), Rose Williams (Sanditon), and Alex Hassell (Everything Now).
The Killer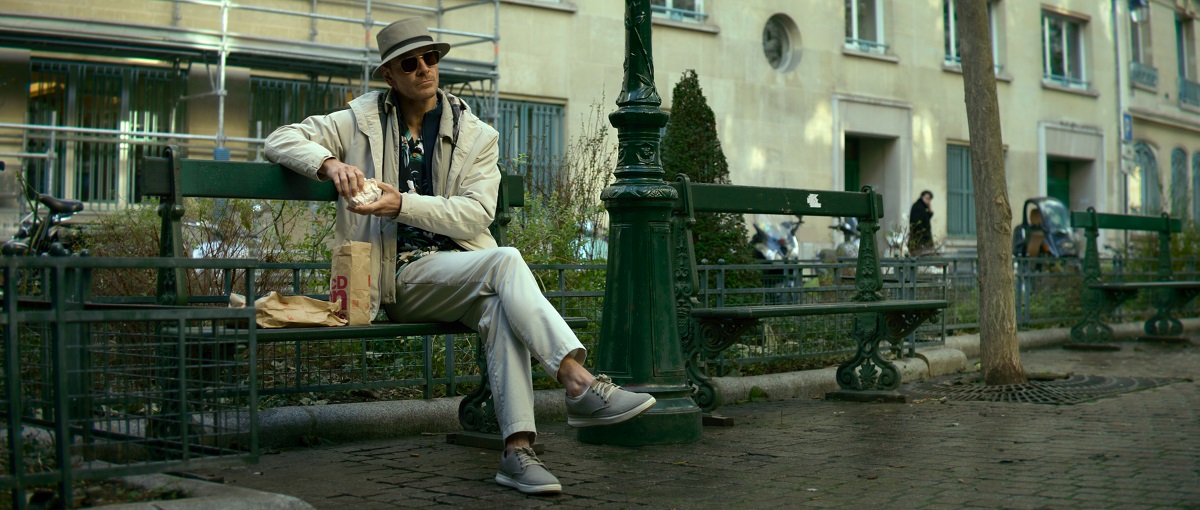 Based on the French graphic novel series of the same name, this film is led by a couple of well-known British and Irish actors: Michael Fassbender (Band of Brothers, Jane Eyre) plays The Killer, while Tilda Swinton (Michael Clayton) is The Expert.
The film follows The Killer, an assassin who gets caught up in an international manhunt after he botches a hit in Paris.
Maestro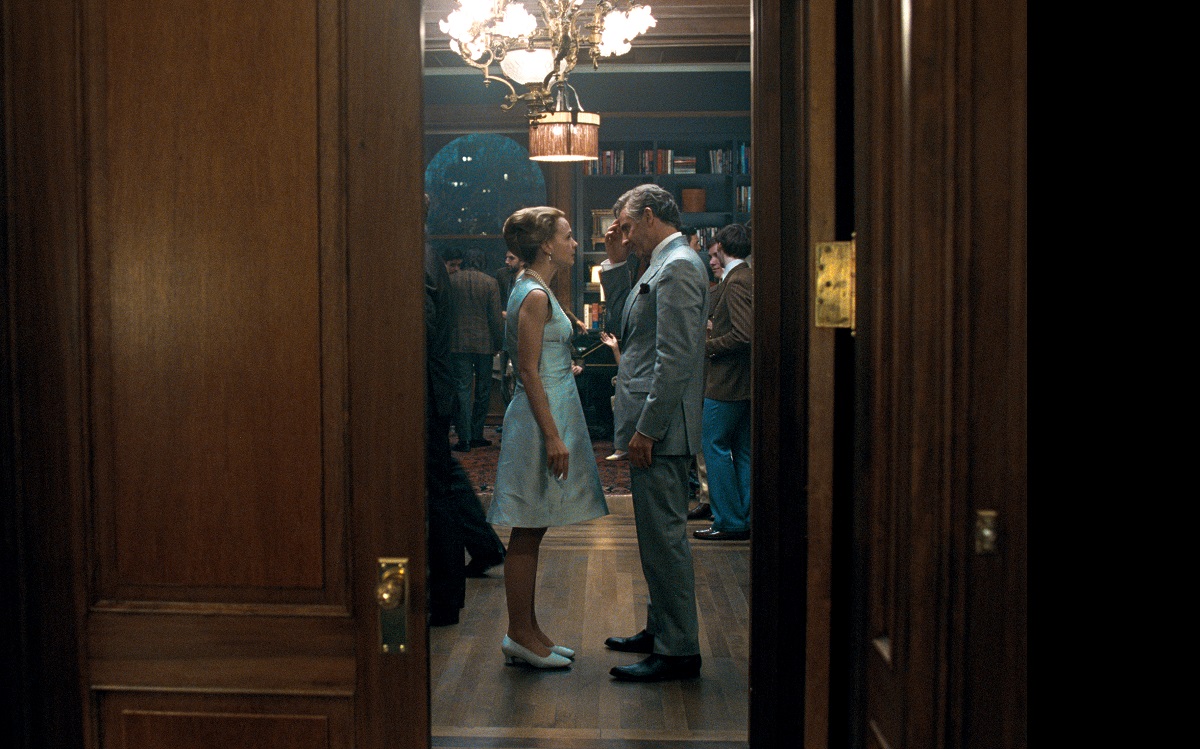 English actress Carey Mulligan (Bleak House, Collateral) stars opposite Bradley Cooper in this film about Leonard Bernstein and his troubled marriage to Felicia Montealegre. Martin Scorsese and Steven Spielberg were among the producers for the film. Premieres December 20th.
Not enough for you? Here's last year's list of 13 British Netflix Original Films.