The Best Shows on Acorn TV (Updated Late 2022)
In some cases, we earn commissions from affiliate links in our posts.
Last Updated on November 5, 2022 by Stefanie Hutson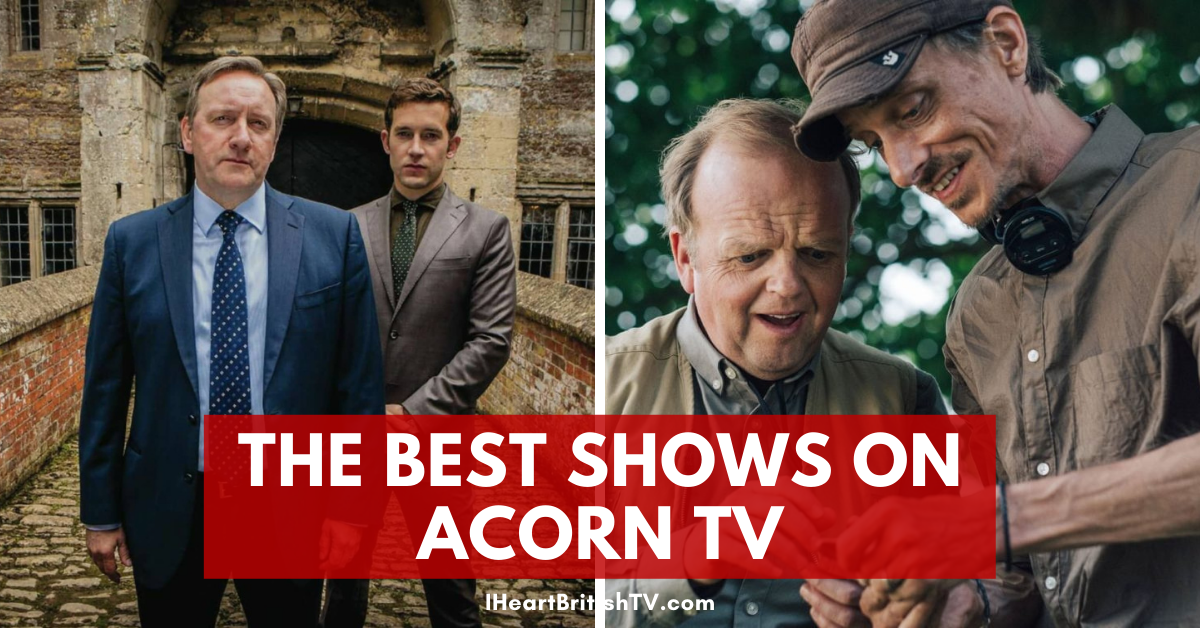 Once you've seen a few British TV shows on mainstream services like HBO or Netflix or Peacock, you might find yourself wanting more. Eventually, you may find yourself signing up for a British TV subscription service like Acorn TV.
Once you sign up, though, it's easy to get overwhelmed at the sheer number of new shows to explore. As of today (November 2022), I count 332 different titles on Acorn TV.
Keep in mind – Acorn TV is not strictly limited to British shows. Historically, they've used the line "Britain and Beyond" in their marketing, and that's very accurate. British programming makes up the bulk of the service's offerings, but every passing month brings more varied selections.
Along with British shows, you'll also see English-language programming from Australia, New Zealand, Ireland (technically part of the British Isles, but not exactly "British"), and Canada, along with the occasional subtitled series from Scandinavian or mainland Europe.
For those not up on their geography, it's worth mentioning that Scotland and Wales are part of Great Britain (the island that's home to 3 out of the 4 countries that make up the UK). Scottish and Welsh TV shows would, then, be considered British.
See also: What's the Difference Between England, Scotland, Great Britain, The United Kingdom, and the British Isles?
***Special note for our American readers: If you want a guide to more British TV shows on Acorn TV, Netflix, Amazon, BritBox, and other streaming services, check out our quarterly British TV Streaming Guide. It's a handy printed guide to 2400+ British TV shows across 24 different US streaming services – including an index in the back for looking up the appropriate streaming services by show name.
The Best Shows on Acorn TV (Late 2022 Edition)

For those new or returning Acorn TV users who aren't sure where to begin watching, we've created this list of what we believe are some of the best shows on Acorn TV. I'm sure there will be some disagreement here, so please feel free to share your favorites in the comments. Happy watching!
The Best British Mystery Shows on Acorn TV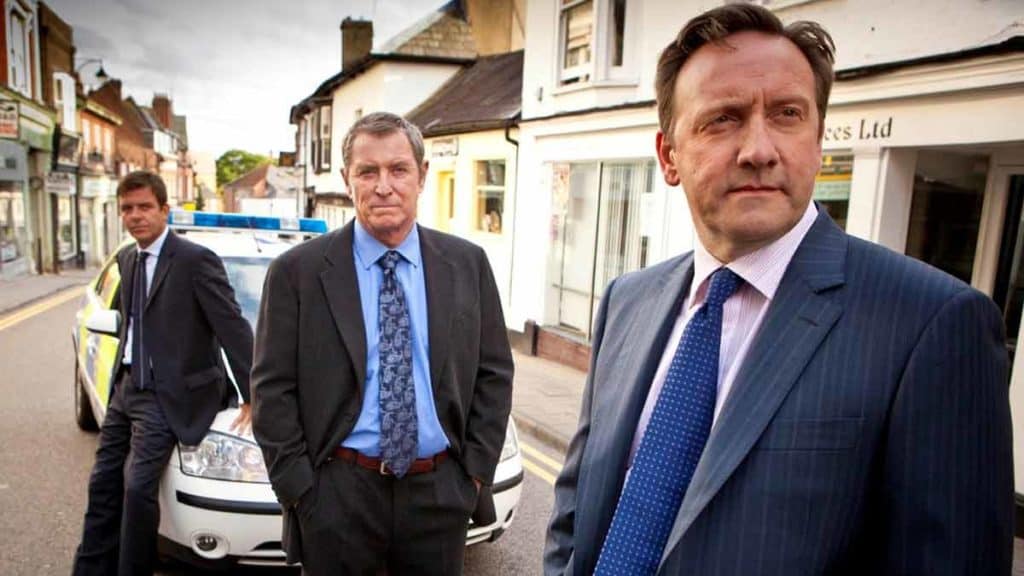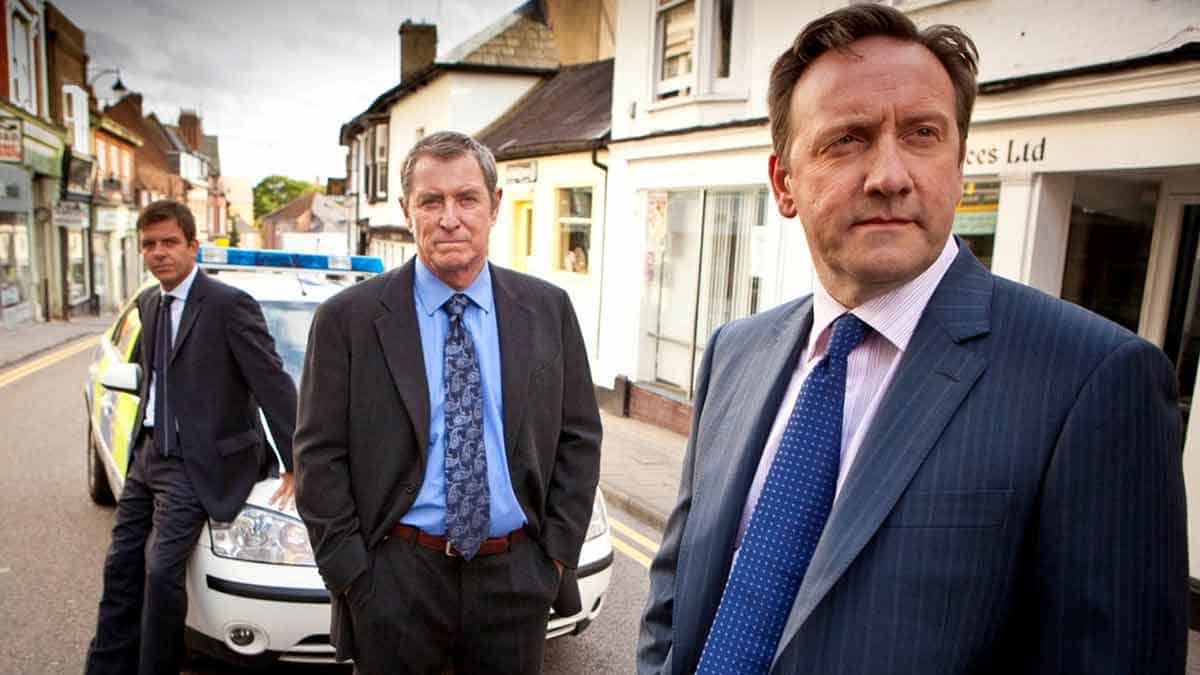 Midsomer Murders – It doesn't get much better than Midsomer Murders, and Acorn TV is now the exclusive US home for viewing ALL episodes of the long-running series. No official word on season 23 of Midsomer Murders just yet, but we'd be surprised if they didn't offer that one when it's out.
The show has been airing for more than two decades now, and it combines grisly murders with gorgeous English country scenery.
If you watch closely, you'll notice a lot of your favorite actors have guest-starred in various episodes over the years. Everyone from Robert Hardy to Sarah Alexander to Richard Briers seems to have made an appearance in this classic British TV show. You can read more Midsomer Murders trivia HERE.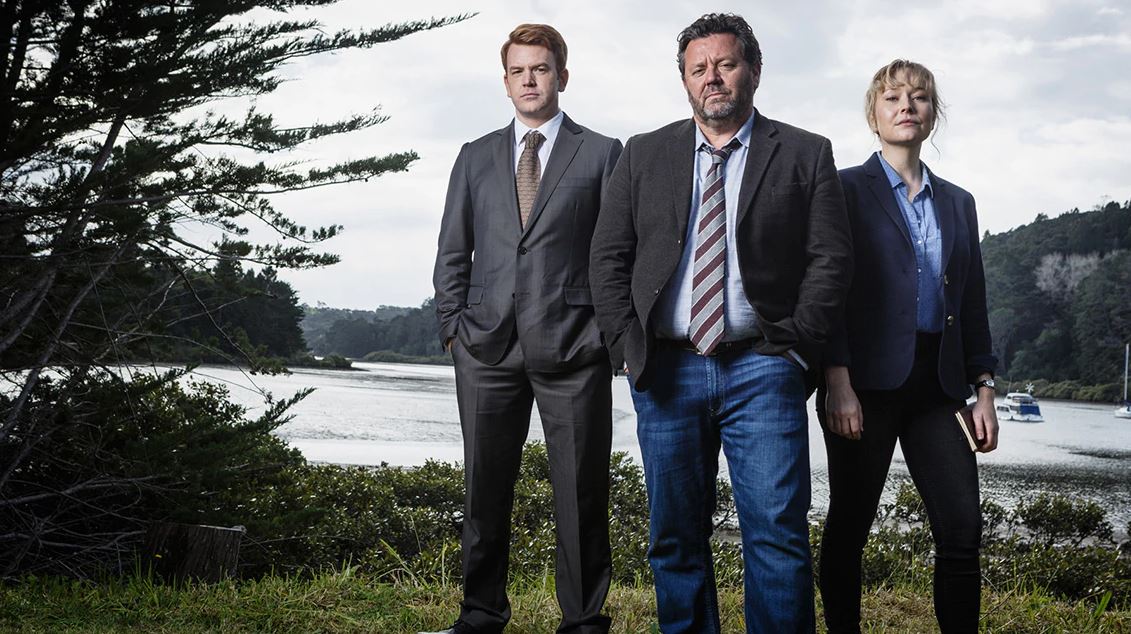 The Brokenwood Mysteries – If you took Midsomer Murders and moved it to a small town in New Zealand, you'd get something a bit like Brokenwood Mysteries. It's rougher around the edges and doesn't have that genteel, countryside charm – but it still sees quiet country life disrupted by murder on a regular basis. The series begins when country music-loving DI Mike Shepard shows up for an assignment in the town of Brokenwood, only to find he enjoys the slower pace of life.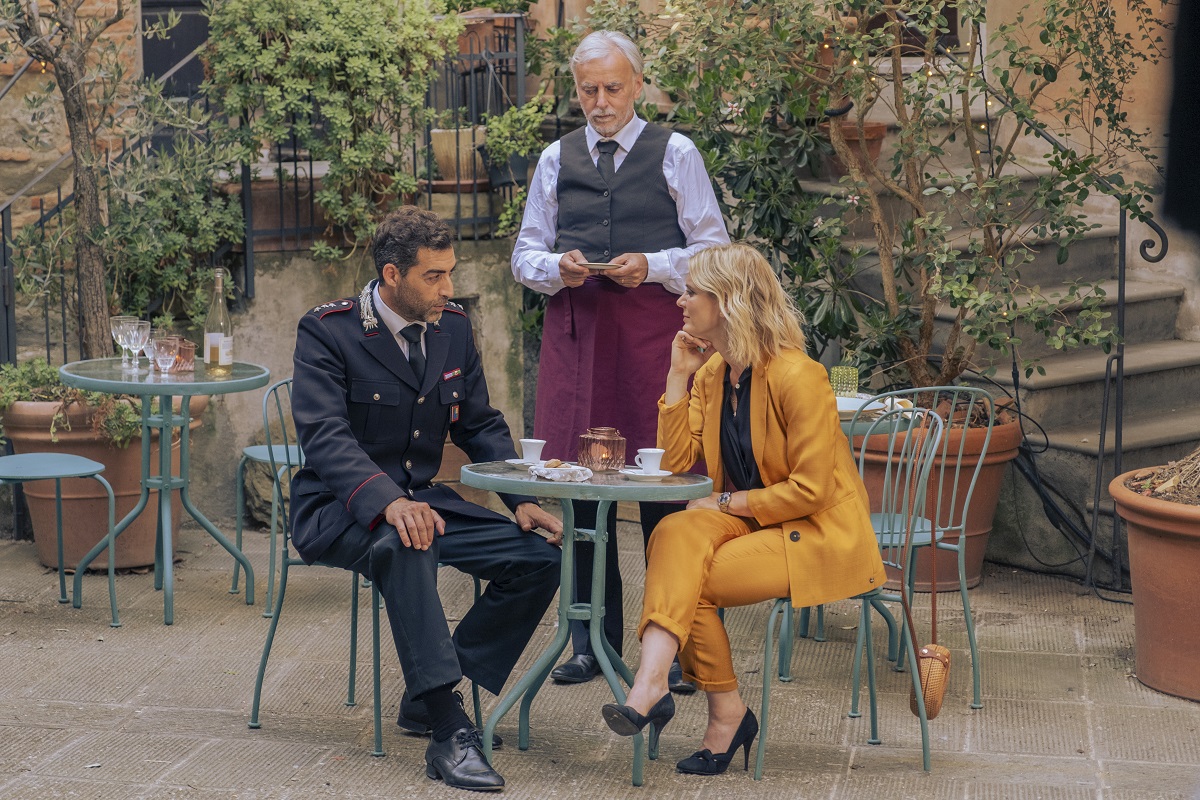 Signora Volpe – Emilia Fox (Silent Witness) stars as British spy Sylvia Fox, a middle-aged woman who sets off for Italy to attend her niece's wedding. When the groom goes missing, she finds herself roped into solving the mystery for the sake of her family – but she soon falls in love with the area, settling into a beautiful but rustic home in the countryside.
As she adjusts to her new life and begins the process of restoring her home, she finds herself tackling local mysteries and getting closer to handsome officer Giovanni Riva (Giovanni Cerfiera, American Crime Story: Assassination of Gianni Versace). Each episode is a fun exercise in fantasy/wish fulfillment – with notes of Miss Fisher's Murder Mysteries, Killing Eve, and Madame Blanc Mysteries.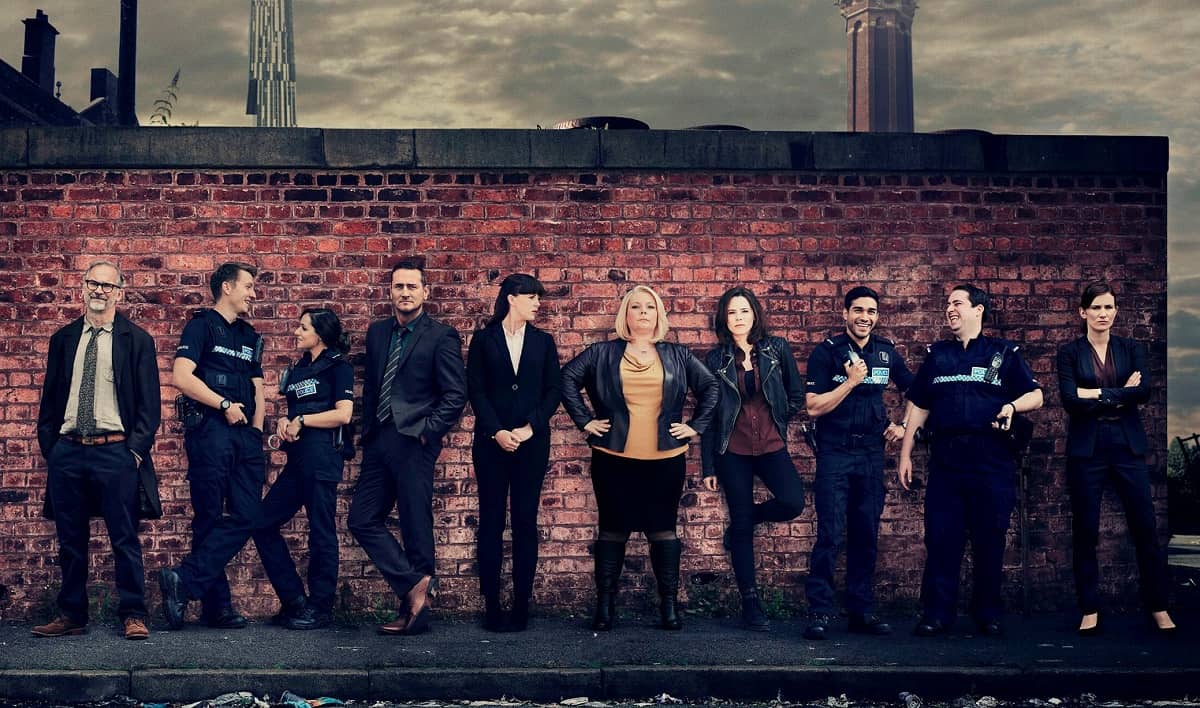 No Offence – This edgy, fast-paced Manchester-based crime drama has more than its fair share of big, fun characters. It comes from the creator of Shameless, and features a female-led team of officers who track down serial killers. It's a one-mystery-per-series kind of show, and there's quite a bit of character backstory that comes into the episodes.
It's also worth mentioning that one of the best characters is pathologist Randolph Miller, played by the immensely talented Paul Ritter. Sadly, he died in early 2021.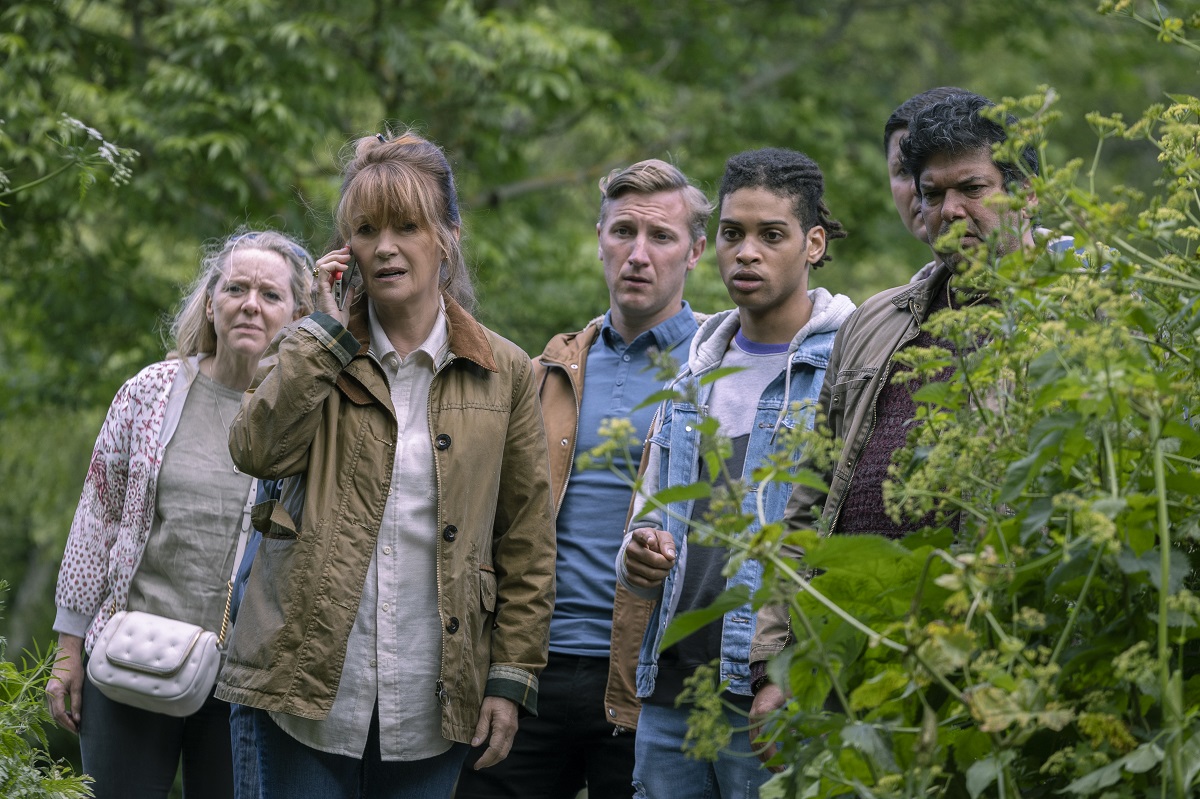 Jane Seymour as Harry "Harriet" Wild, Rohan Nedd as Fergus Reid and Paul Tylak as Glenn Brady – Premiering in April 2022 on Acorn TV
Harry Wild – Jane Seymour (The Kominsky Method) stars in this series about a recently retired English professor with a knack for investigation and a tendency to interfere in her police detective son's cases. When the series kicks off, she's staying in his home recovering from a mugging and she starts poking around in his work.
Kevin Ryan (Guilt) plays her son Charlie, while Rohan Nedd (Whitstable Pearl) plays her mugger, Fergus Reid. The series is set in and around Dublin.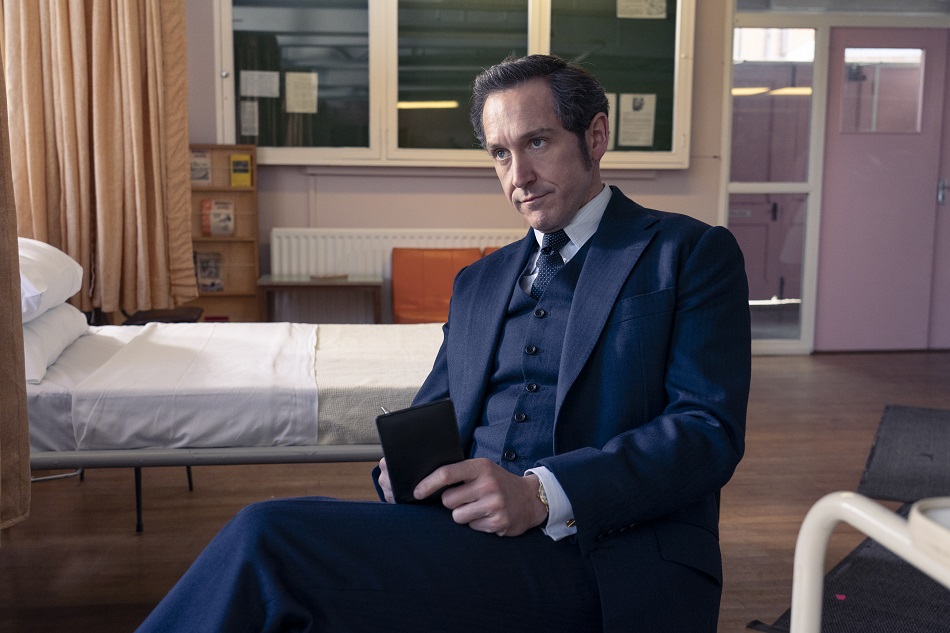 Dalgliesh – Based on P.D. James' Adam Dalgliesh series, this Acorn TV Original series stars Bertie Carvel as the iconic detective. Set in the 1970s (instead of the 60s as in the novels), the series is dark, slow, and atmospheric.
If you prefer classic-style mysteries like Marple and Poirot, you may not like this one – but if you enjoy bleak Scandi-noir productions, you'll probably love it.
Oh, and if you're wondering – there WILL be a season 2 of Dalgliesh.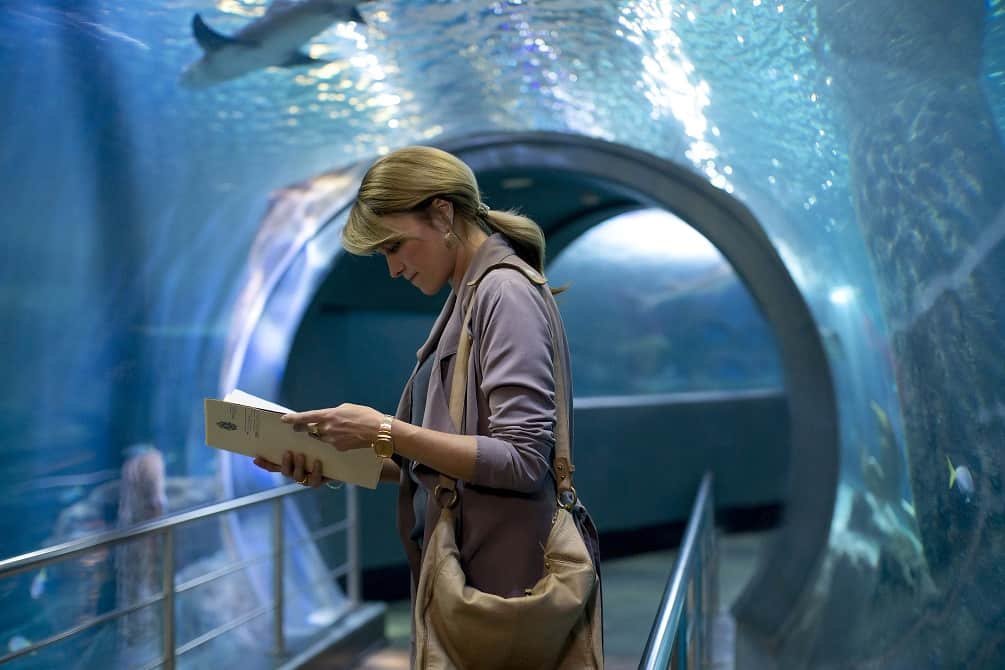 My Life is Murder – This delightful Australian mystery stars Lucy Lawless as a retired police detective who helps out on the occasional case. Though I wouldn't call it a true cozy mystery (it occasionally skews just a bit too dark for that), it definitely has a lot of fun cozy elements – including bread baking and a cat!
Seasons 2 and 3 have now landed on Acorn, and both of the two newer seasons move the action over to New Zealand.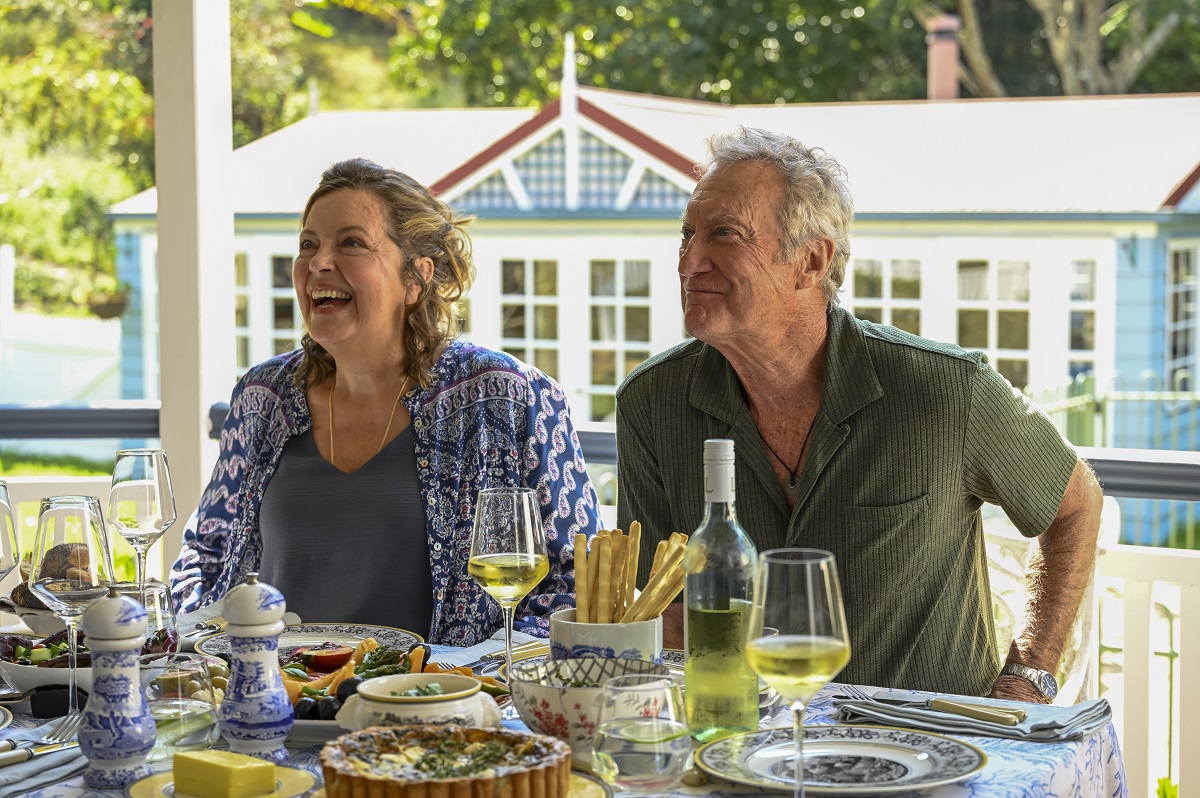 Darby & Joan – Australia – 2022 – Former police officer Jack Darby (Bryan Brown, Bloom) travels in a battered Landcruiser with only his dog for company. English nurse Joan (Greta Scacchi, War & Peace) is doing much the same, but in a comfortable new motor home. Both of them are on the road looking for something, but when their nomadic lives collide, they'll be drawn into a series of unexpected mysteries.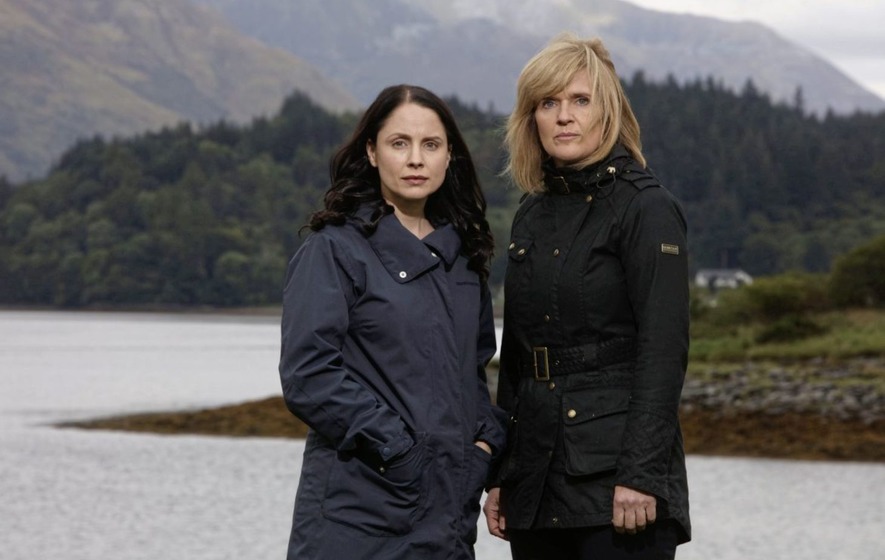 Loch Ness (UK: The Loch) – If you appreciate dark and atmospheric mysteries that feel vaguely Scandinavian, check out Loch Ness. Set in a small town along the banks of Loch Ness, this mystery sees a quiet community ripped apart after a body is found murdered. If you enjoyed Monarch of the Glen, you may appreciate seeing a now older "Archie MacDonald" in a slightly darker role.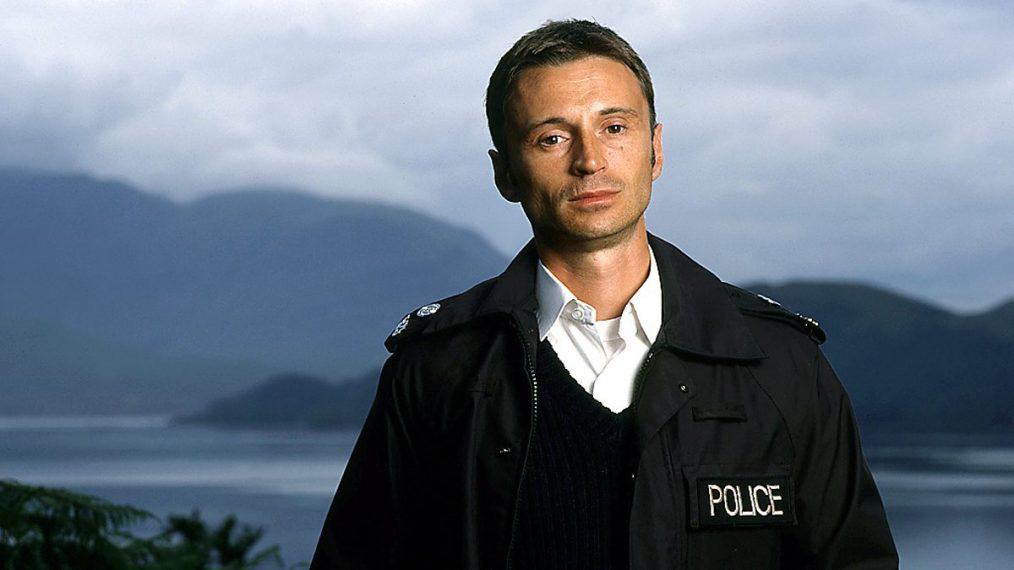 Hamish MacBeth – Hamish MacBeth is a nontraditional mystery set in the Scottish Highlands and based on the series by M.C. Beaton (aka Marion Chesney). The series stars Robert Carlyle as an extremely clever and capable small town constable whose main goal in life is to do as little as necessary to perform his job honorably, thus allowing him to avoid promotion to another police force. It's hard to decide which is better – the colorful townsfolk who round out the cast, or the stunning Scottish scenery.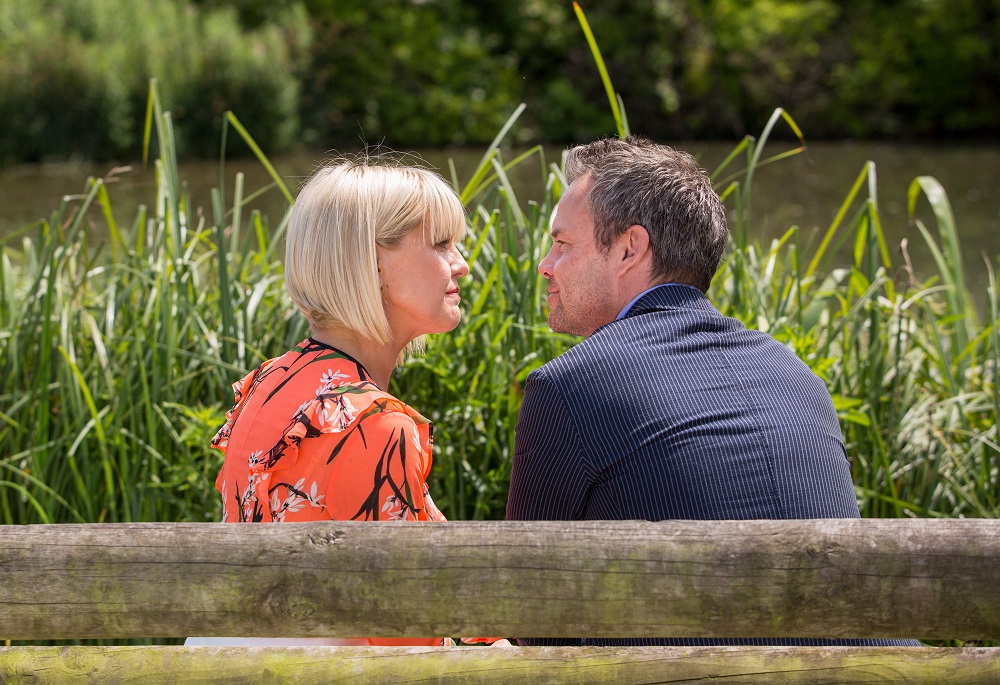 Agatha Raisin – Another M.C. Beaton series, this one is a true cozy (Agatha is an ex-public relations expert, not a cop) AND it's set in the Cotswolds. While the show probably could have done a better job of sticking to the book in terms of Agatha's looks, the scenery and supporting characters make up for those issues.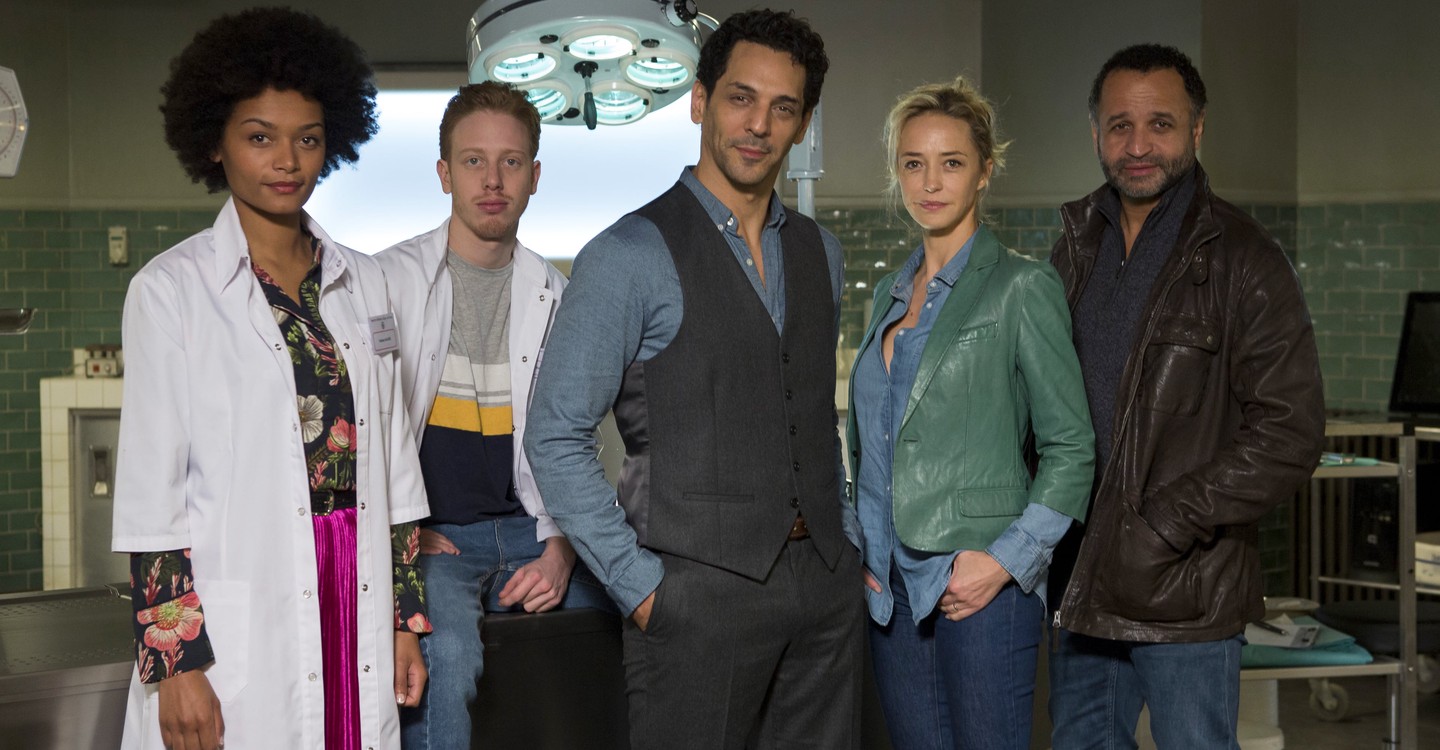 Balthazar – While this one's French, it's worth dealing with subtitles. It's a one-mystery-per-episode series with a number of ongoing storylines related to the two main characters. Given that the main character is a forensic pathologist, there are some gruesome bits, but the characters have great chemistry that elevates it above the standard procedural. We also understand that many viewers are quite fond of the numerous shirtless scenes involving lead actor Tomer Sisley.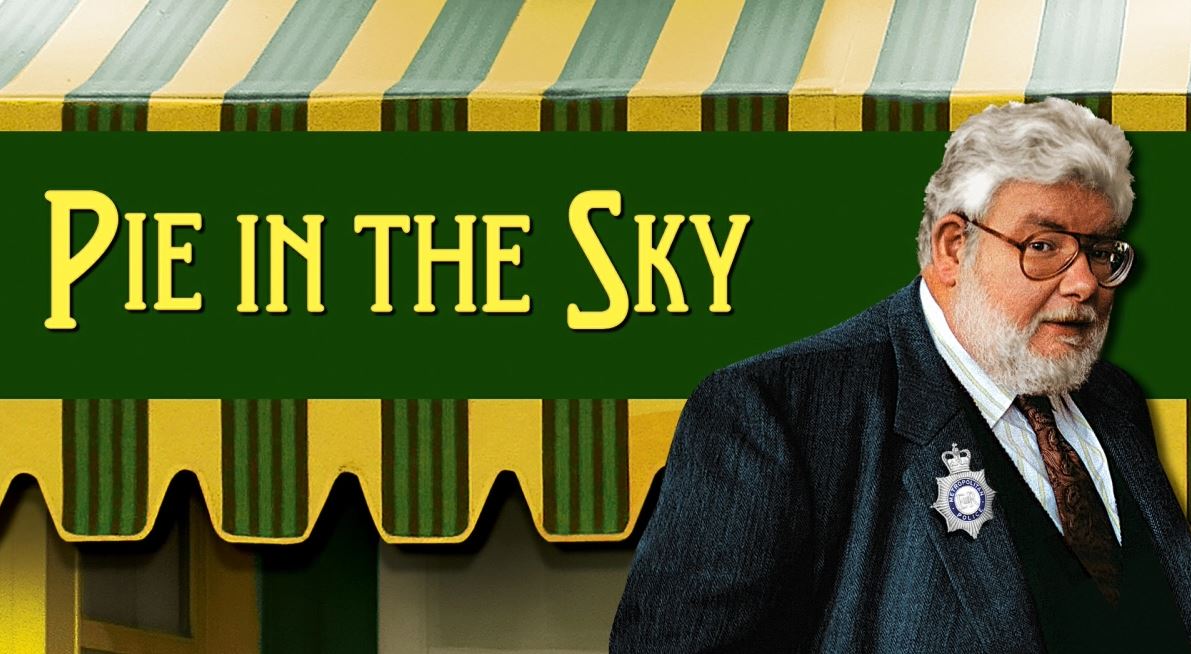 Pie in the Sky – For those who enjoy a lighthearted mystery, Pie in the Sky is sure to delight. When DI Crabbe leaves the police force to open a restaurant, they continue to pull him back in for part-time crime-solving. The show follows his efforts to balance his dual lives. It's a bit dated now, but if you like your mysteries gentle, give yourself a few episodes to get over the show's age and really sink into the stories.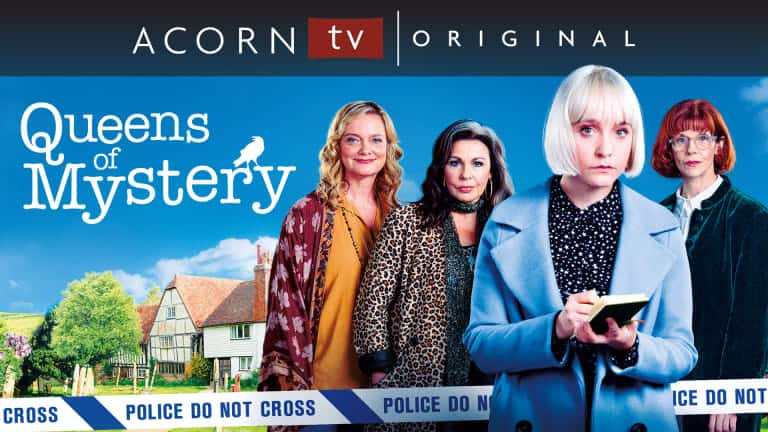 Queens of Mystery – If you enjoy light mysteries, definitely give this new Acorn TV Original a try. Young and single detective Mattie has just been promoted to DS status, and she's assigned to her hometown of Wildemarsh where her three mystery-writing aunts live.
Though she does her best to keep them out of her cases, it never seems to work. Check out our full Queens of Mystery review or our interview with Julie Graham.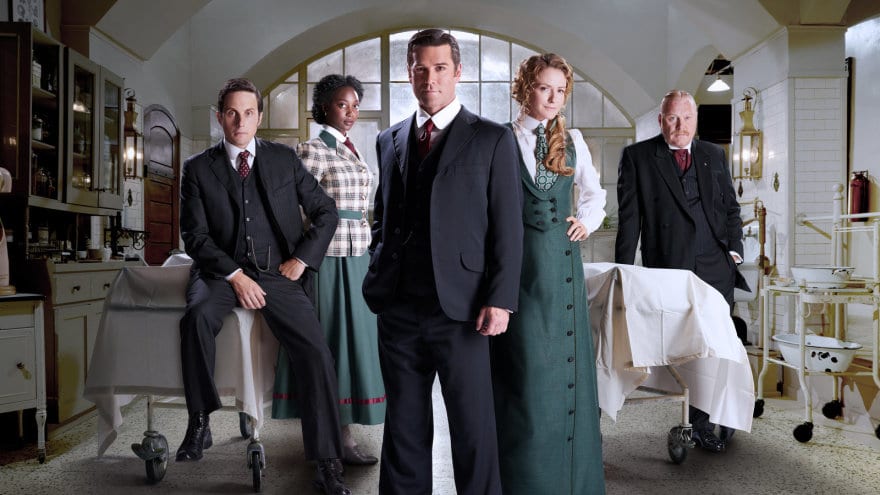 Murdoch Mysteries – This recent period mystery follows Canadian detective William Murdoch as he uses cutting-edge Victorian science to solve crimes in turn of the century Toronto. Yannick Bisson stars, and I'm sure it will escape no one's attention that he's quite easy on the eyes.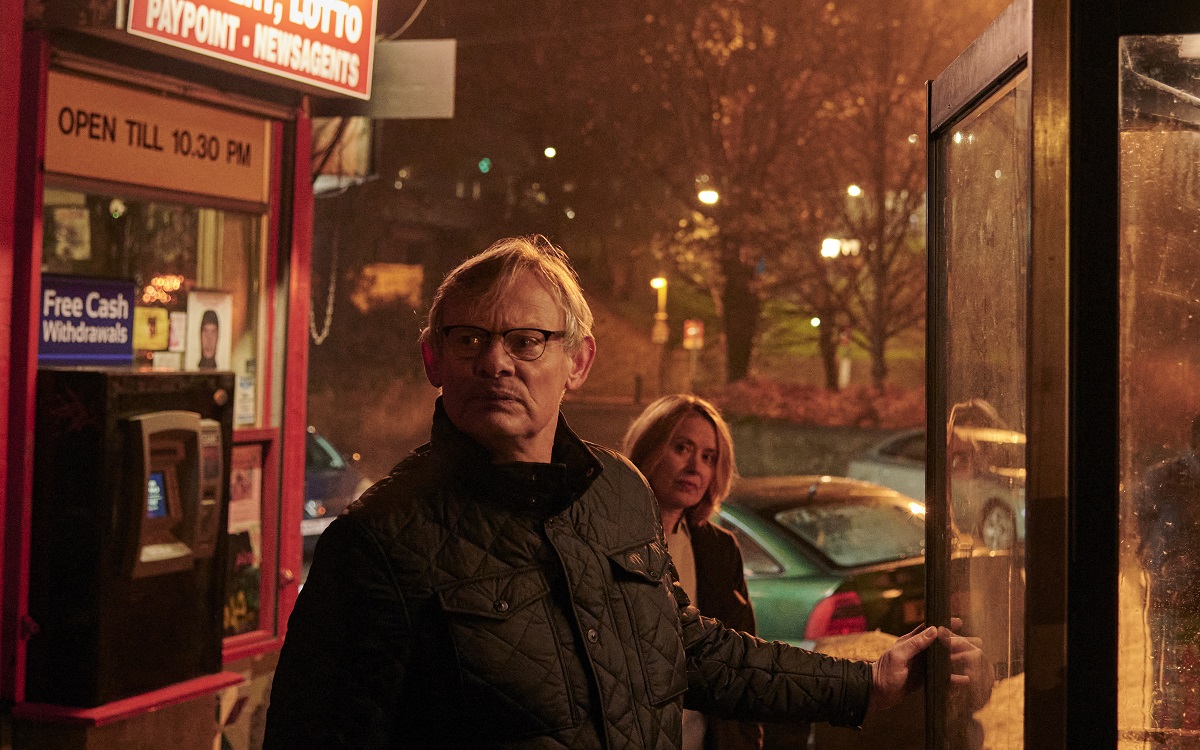 Manhunt – Martin Clunes (Doc Martin) stars in this true crime dramatisation about the cases of DCI Colin Sutton. Sutton was the lead detective on a number of high-profile cases, and in retirement, he's written about some of those cases. You can learn more about the series HERE.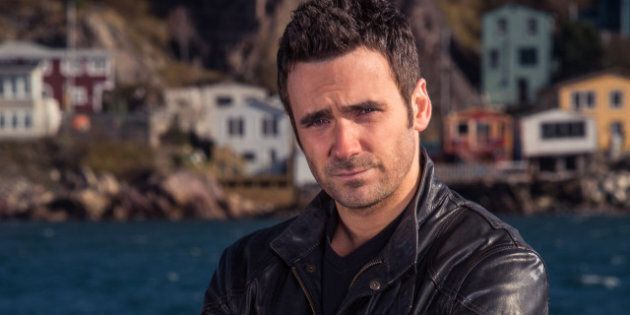 Republic of Doyle – Canada – This Newfoundland-based private detective series follows the Doyle family as they solve mysteries around the island. Allan Hawco stars as son Jake Doyle, while Seán McGinley plays his father Malachy.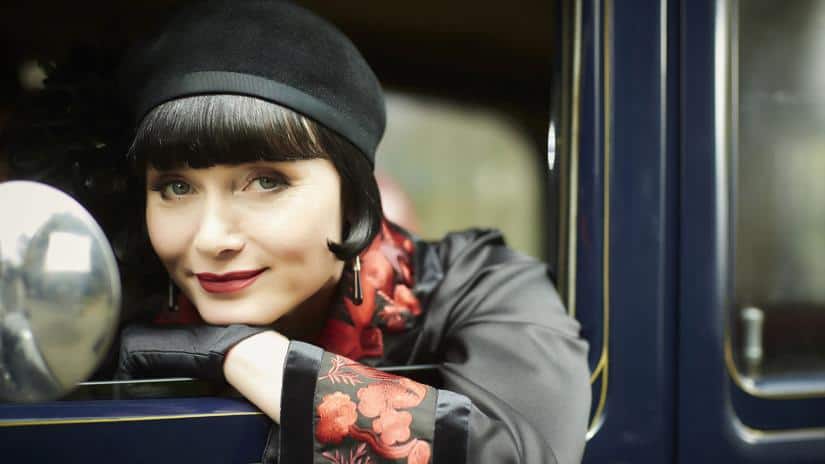 Miss Fisher's Murder Mysteries – In 1920s Melbourne, Miss Fisher occupies a class all her own. She's a thoroughly modern woman running her own private investigations practice in a male-dominated world. It's well-written, atmospheric, and highly recommended. The 2020 Miss Fisher movie is also available on Acorn TV.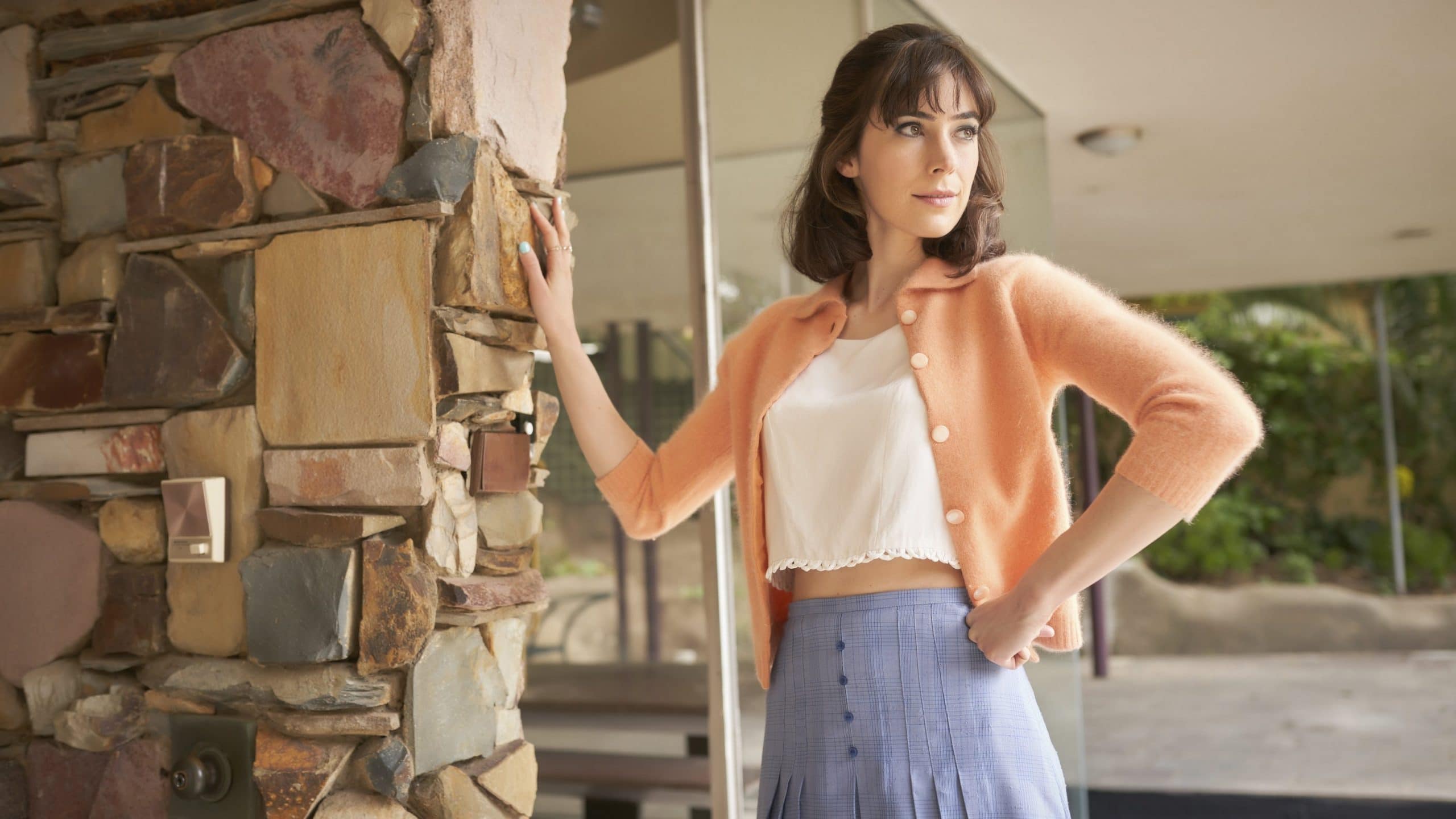 Ms. Fisher's Modern Murder Mysteries – This recent Miss Fisher spinoff takes us to 1960s Melbourne, where Phryne Fisher has gone missing, declared dead, and her niece Peregrine takes over in her footsteps. While it's a very different feel from the original Miss Fisher series, it's no less delightful – assuming you're able to mentally separate the two.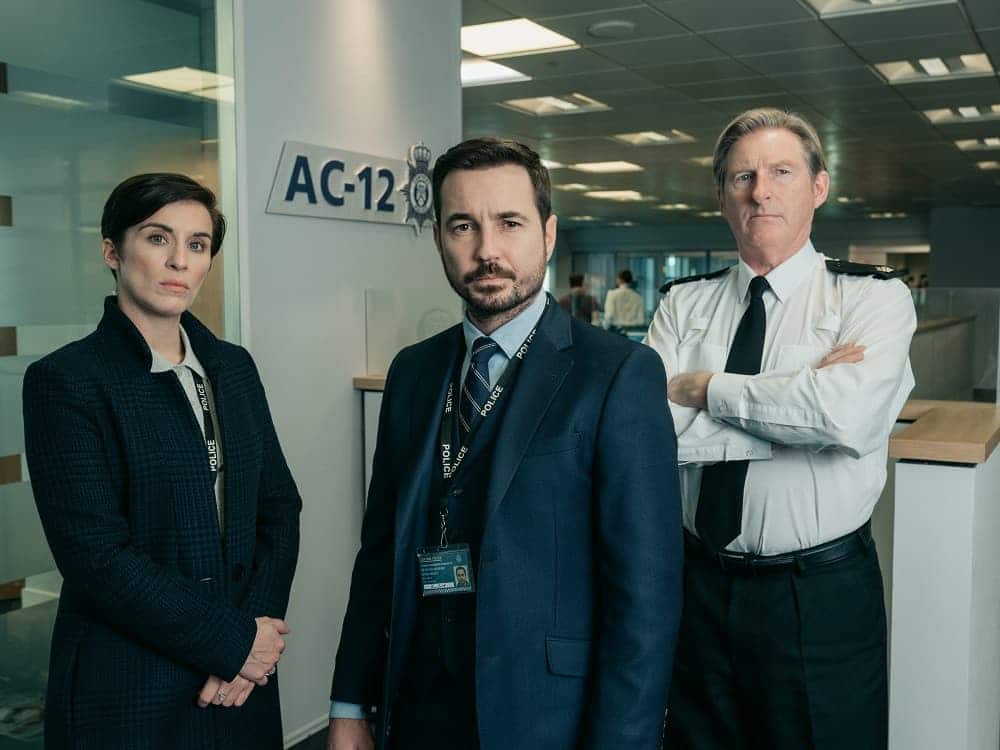 Line of Duty – This one's not everyone's cup of tea, but the people who like it seem to REALLY like it. It's about a group of dedicated officers who work to uncover corruption within the police, and it definitely leans toward the gritty, action-packed end of the spectrum. Though it's quite distinctly British, it has a lot in common with the more intense, action-oriented American police programmes.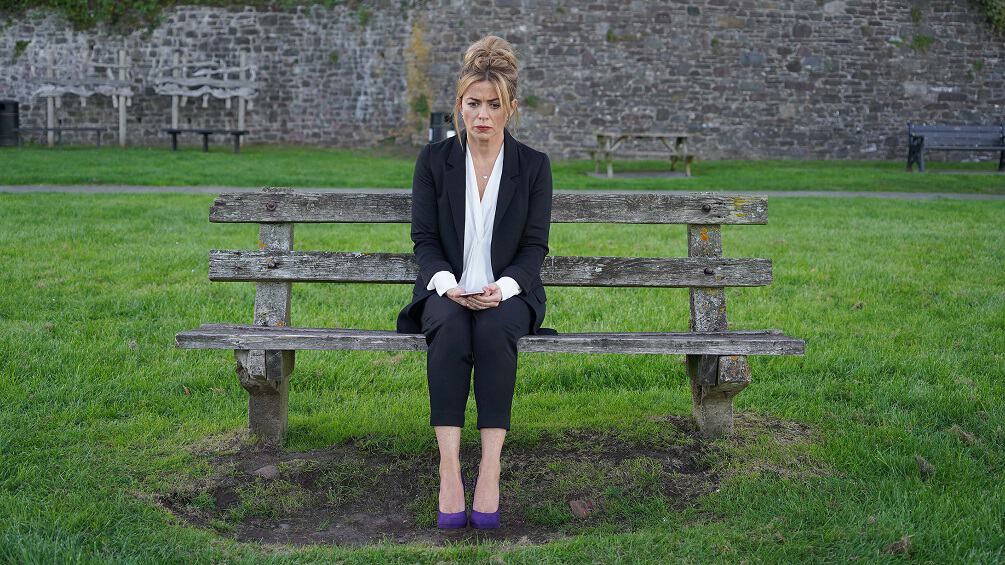 Keeping Faith – Eve Myles stars as Faith Howells, a lawyer whose life seems happy until her husband suddenly disappears. Her search for truth will teach her that life wasn't all it seemed. If you fall in love with her rain jacket (like nearly everyone who watches), be sure to get the details on it HERE.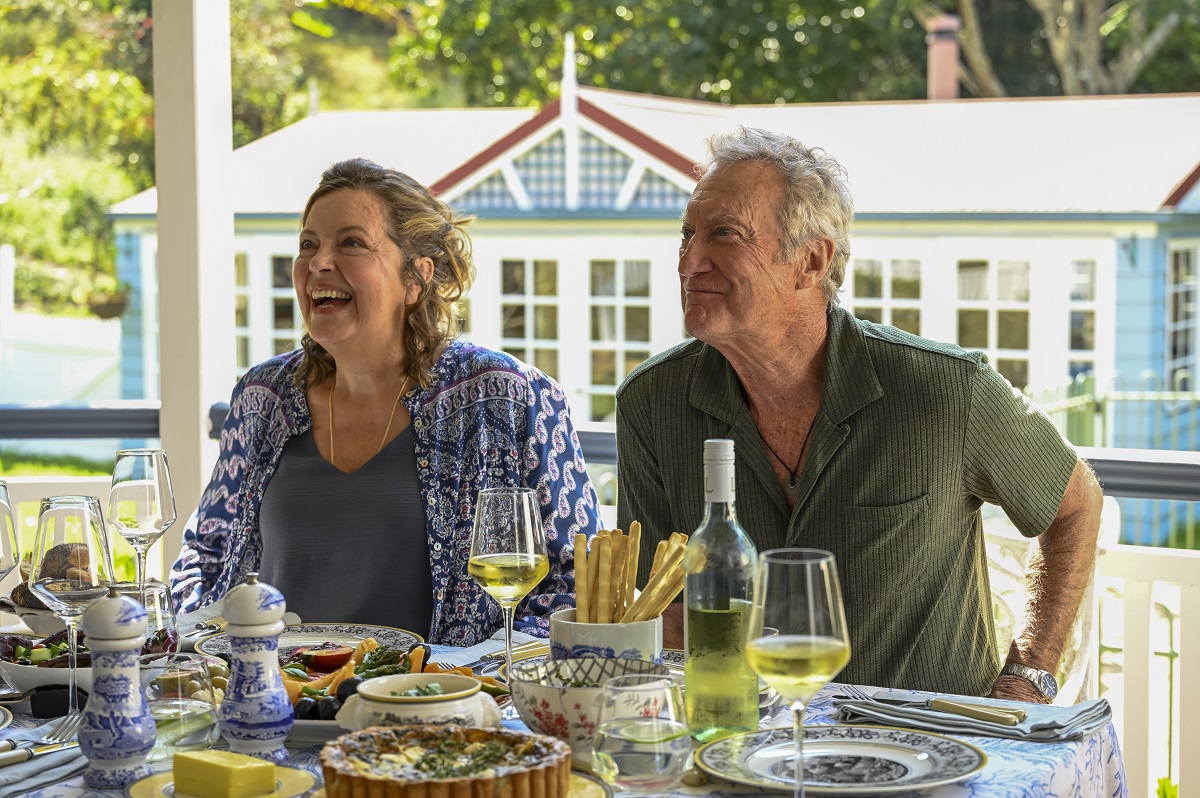 Darby & Joan – New in 2022, this road trip mystery follows retired Australian homicide detective Jack Darby (Bryan Brown, Cocktail) after a travel mishap pairs him and his dog up with English nurse Joan Kirkhope (Greta Scacchi, The Player). Joan is on a mission to get answers about her husband's mysterious death, while Darby is occupied with the business of avoiding his past.
The two polar opposites soon find themselves drawn into a variety of mysteries as they move through Australia's varied landscapes. It may not be what they expected of their travels – but it might be just what they need.
Want more mysteries? See the list of British Mysteries on Acorn TV.
The Best British Comedies on Acorn TV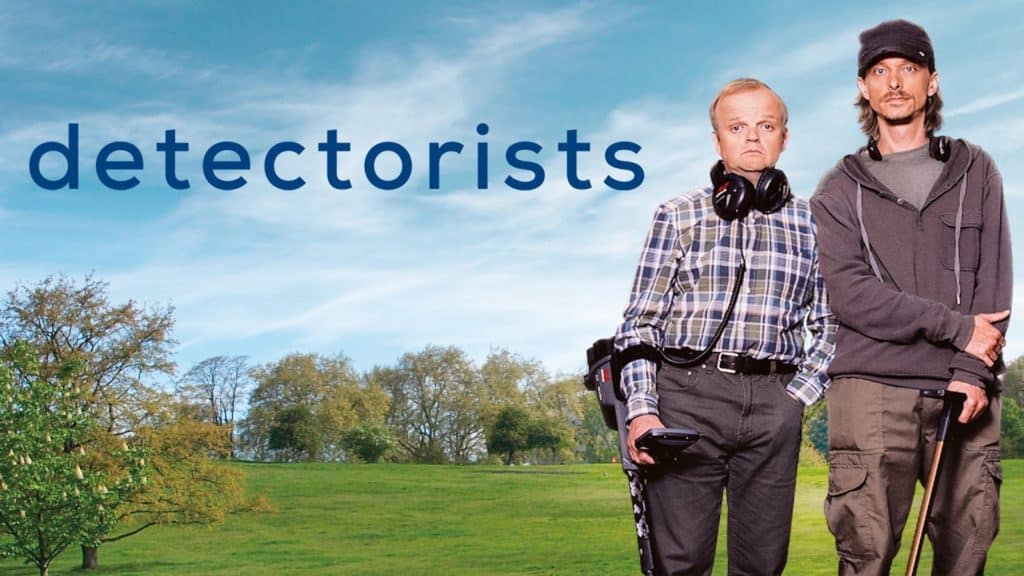 Detectorists – There aren't a lot of shows I've watched more than once, but this is one of them. It's tough to explain the appeal to someone who hasn't watched a couple of episodes already, but it's a different sort of comedy. It's calm and quiet and it has a realism you don't see very often. The characters could easily be obnoxious and unlikable, but writer/director/star Mackenzie Crook has done such a good job with the writing that we see the things each character is struggling with – and that makes them more human.
Doc Martin – After the bright but socially awkward surgeon Doc Martin develops an aversion to blood, he relocates to a Cornish fishing village to serve as the town's doctor. Though his stiff demeanor is at odds with small town familiarity and closeness, he manages to get by. It's worth noting that, as of late 2022, Acorn TV is the exclusive US source for the 10th and final season of Doc Martin.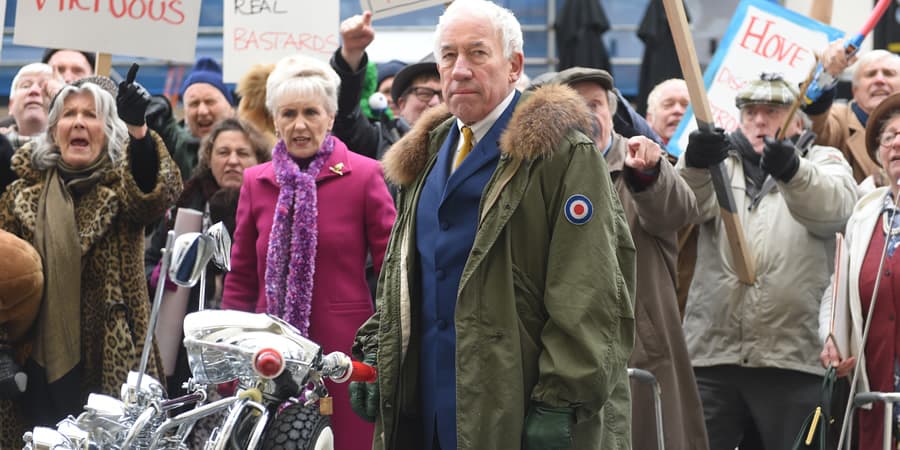 The Rebel – If you like shows about mischievous and slightly misanthropic old people getting into trouble, you'll enjoy this 2016 Simon Callow comedy. Set in Brighton, the lead character is an aging mod who, while initially not very sympathetic, can grow on you as the series goes on.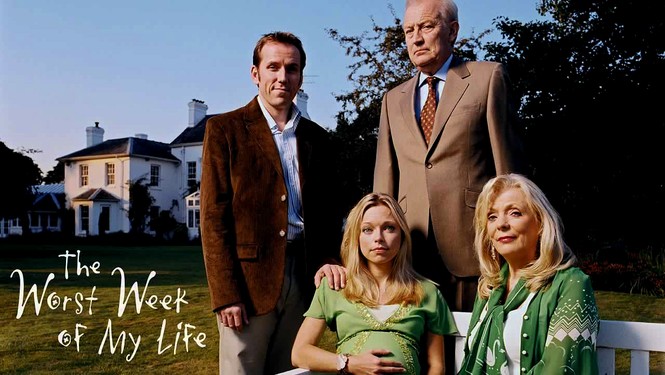 The Worst Week of My Life – Ben Miller (Death in Paradise) stars in this comedy about a man who seems to muck up pretty much anything and everything. Sarah Alexander (Coupling, Jonathan Creek) stars as his long-suffering romantic partner.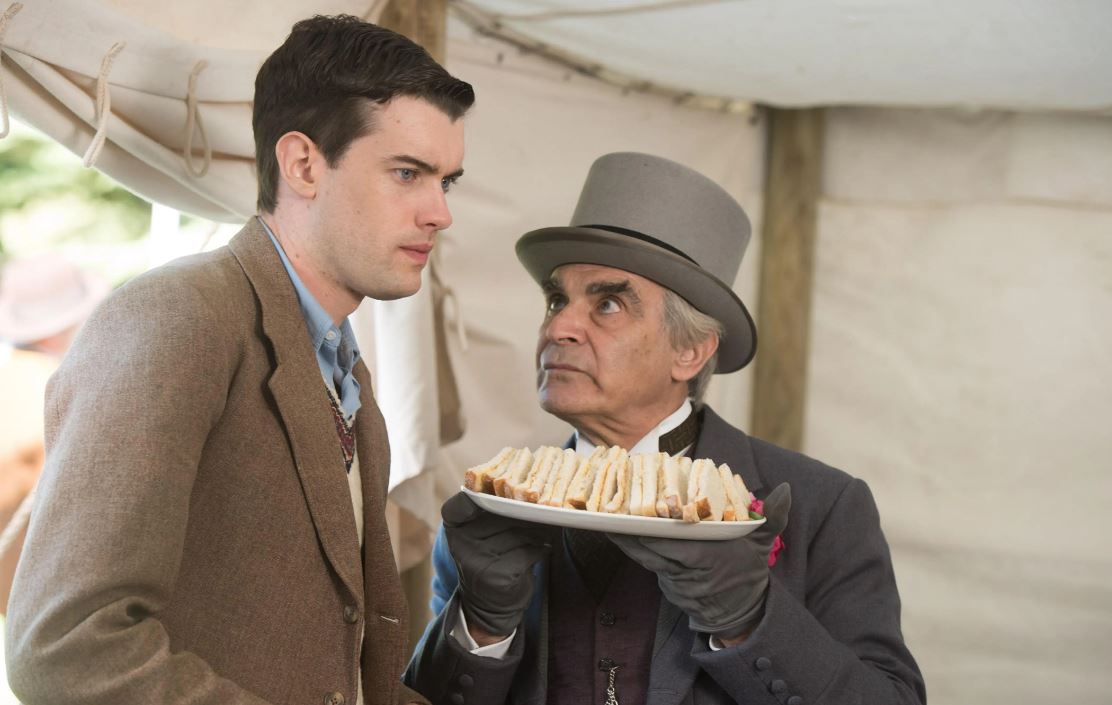 Decline & Fall – When Paul Pennyfeather (Jack Whitehall) is unfairly expelled from Oxford University, it sets off a chain of events he never could have expected. This quirky comedy is based on Evelyn Waugh's classic novel of the same name.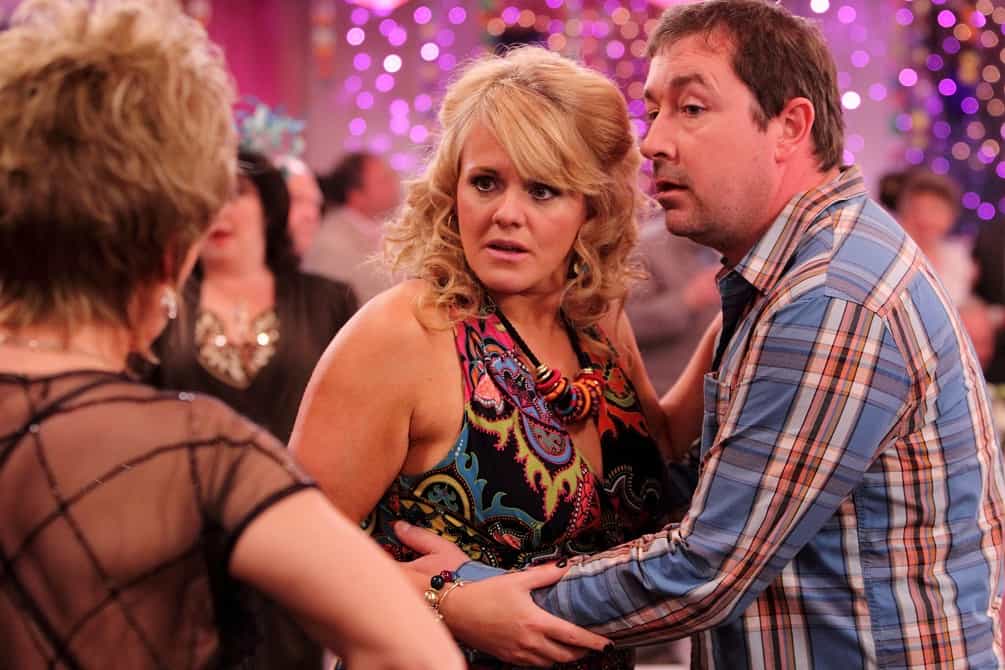 Mount Pleasant – This working-class comedy follows the day-to-day lives of a group of friends and family in suburban Manchester, England. While many British TV shows focus on the upper classes, this is a great chance to see more ordinary characters.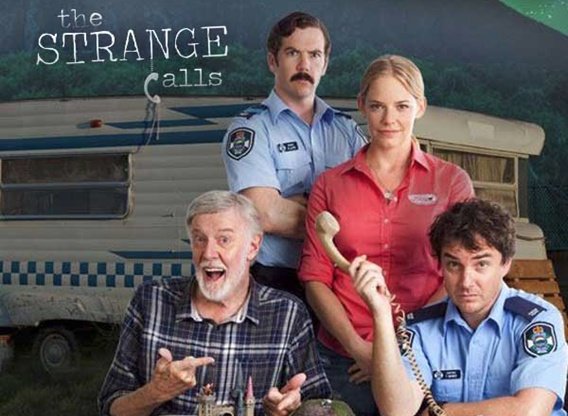 The Strange Calls – If you enjoyed American shows like Eerie, Indiana and Are You Afraid of the Dark?, you'll probably enjoy this unusual Australian series. It follows young cop Toby Banks after he moves to the town of Coolum Beach, where nothing is quite as it seems.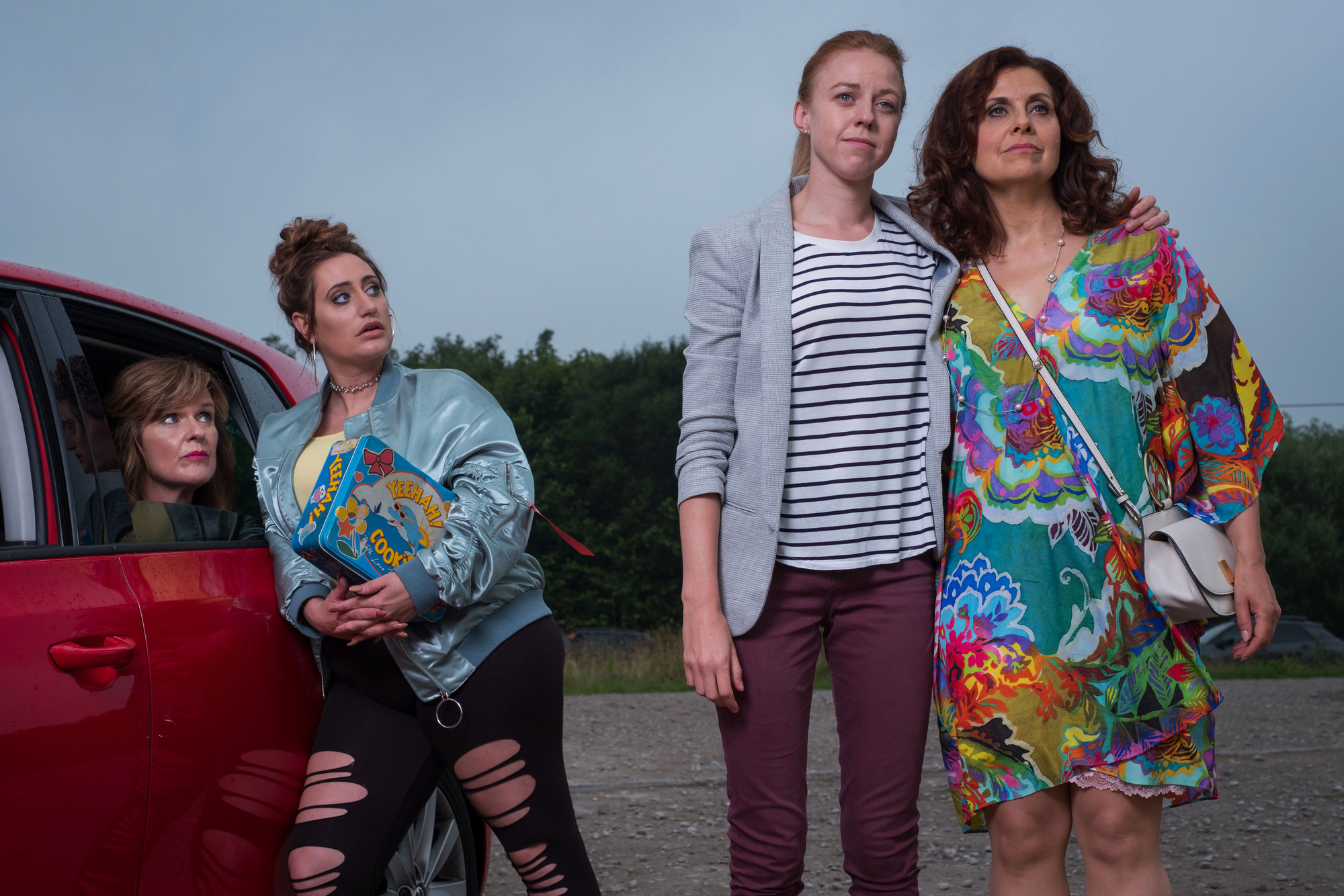 The Other One – After her father dies, Cathy learns her father had another wife and daughter – and the daughter shares her name! In the wake of tragedy, the two very different families will have to learn to share his memory.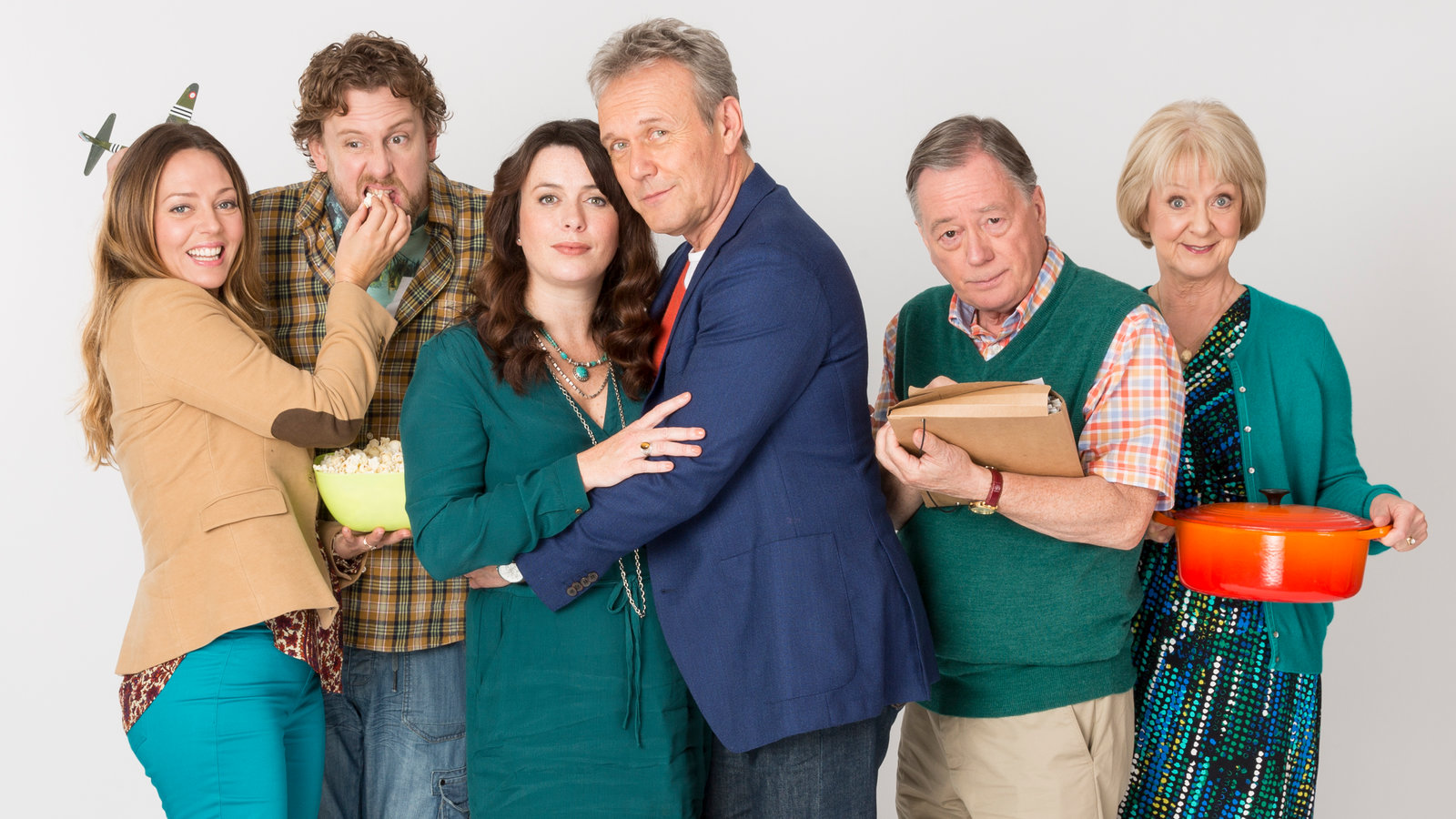 You, Me, & Them – This family comedy follows a May-December couple as their families come to terms with their romance – and the massive gap in their ages. Eve Myles (Keeping Faith) and Anthony Head (Buffy the Vampire Slayer) star.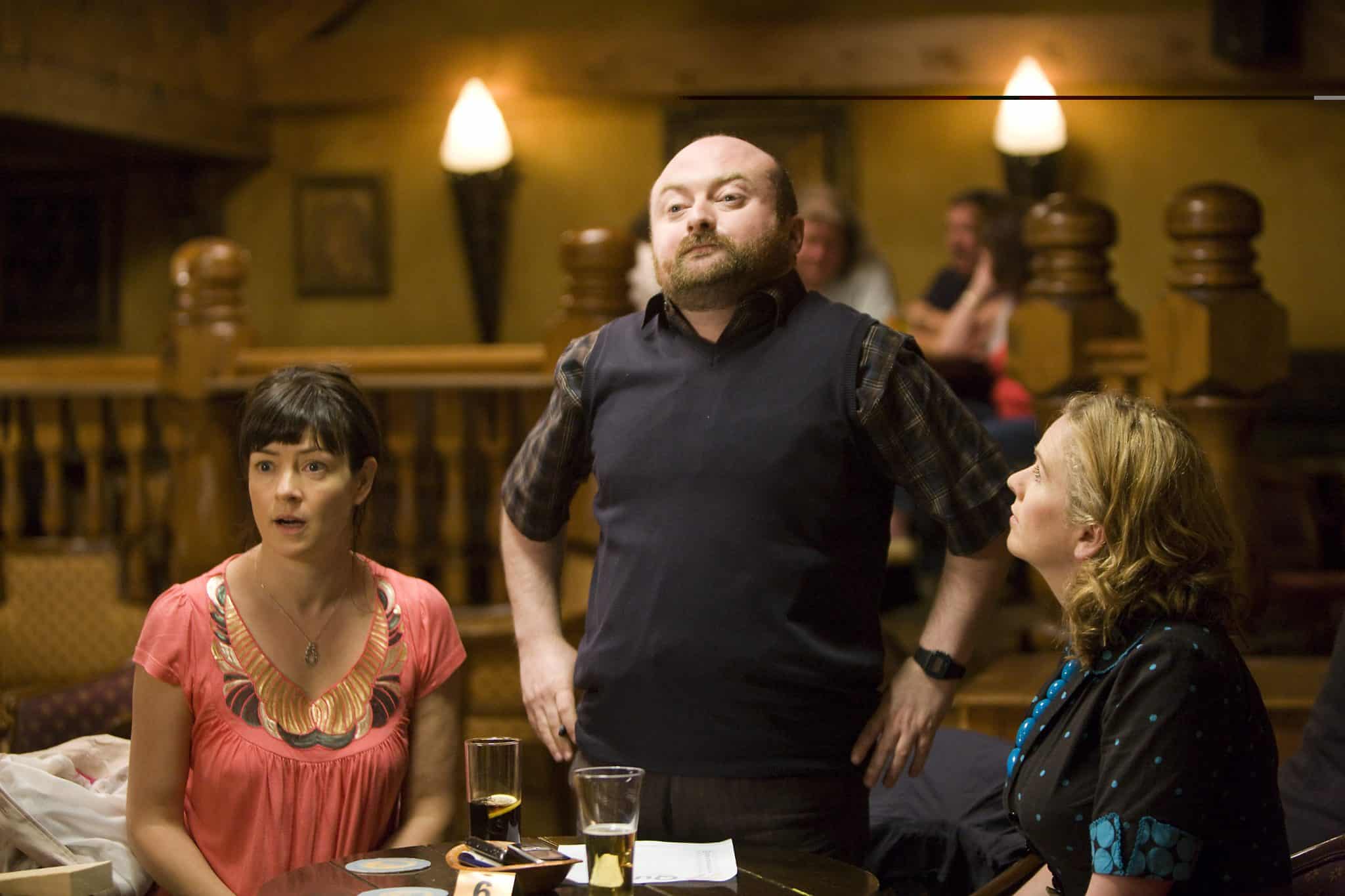 Trivia – This charming Irish series moves at a pace similar to Detectorists, and it follows a group of four people who get together each week to compete in a local pub quiz.
The Best British Dramas on Acorn TV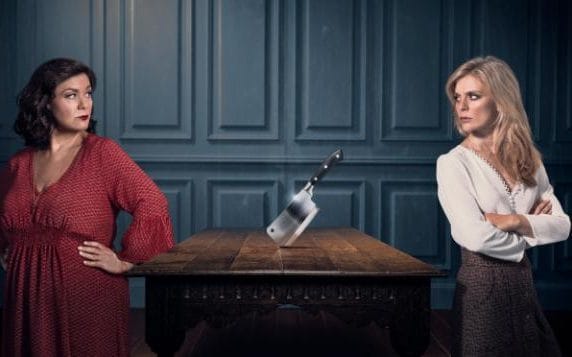 Delicious – This series has been summed up as "food, love, and infidelity in Cornwall" – and while that's highly accurate, it doesn't capture just how shocking the show can be at times. It feels much like a British version of something that might air on Showtime or HBO (with much better scenery than the average American show). If you like Dawn French in the Vicar of Dibley, you might find this role a bit strange – but it's not too far off her recent role in The Trouble with Maggie Cole.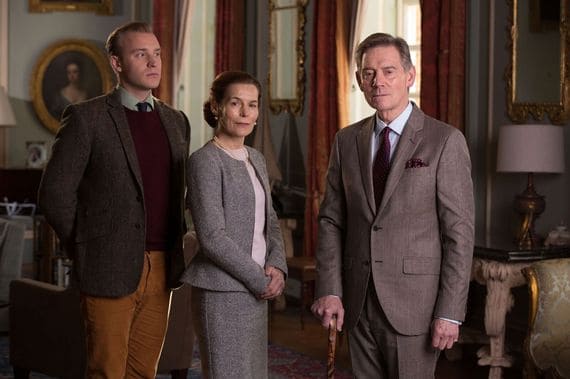 The Syndicate: All or Nothing – Each series of The Syndicate follows a different group of lottery winners as they grapple with personal dramas, newfound wealth, and temptation. Of the four series it total, it may be the most interesting because it has the added drama that comes with a staff that suddenly has more liquid funds than the employers.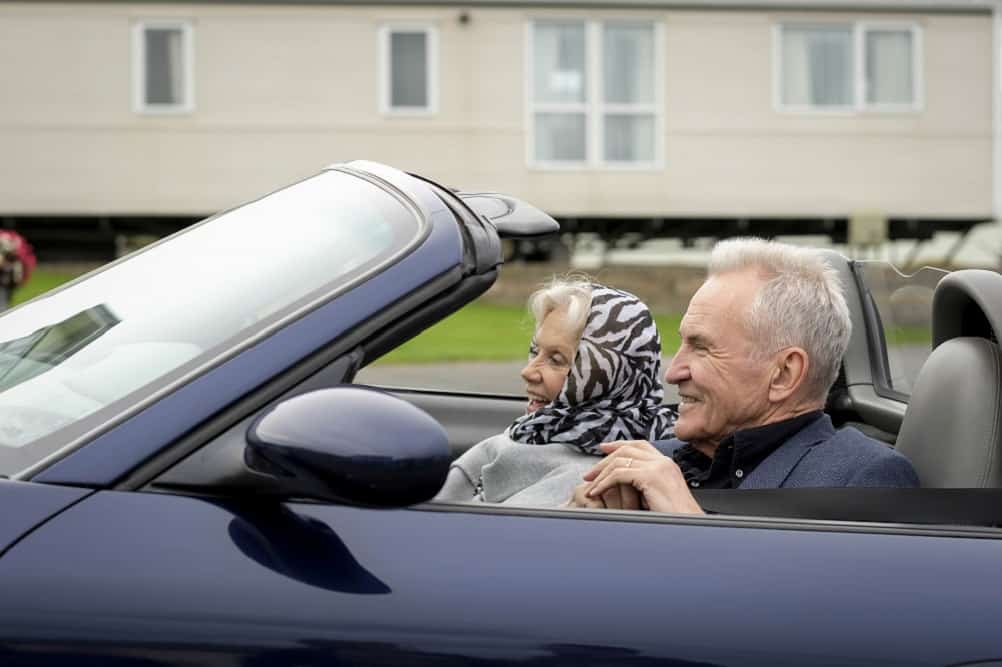 Pitching In – This Welsh dramedy stars Larry Lamb (Gavin & Stacey) as a man who wants to sell his camping park to an attractive estate agent (played by Hayley Mills). His daughter sets out to change his mind.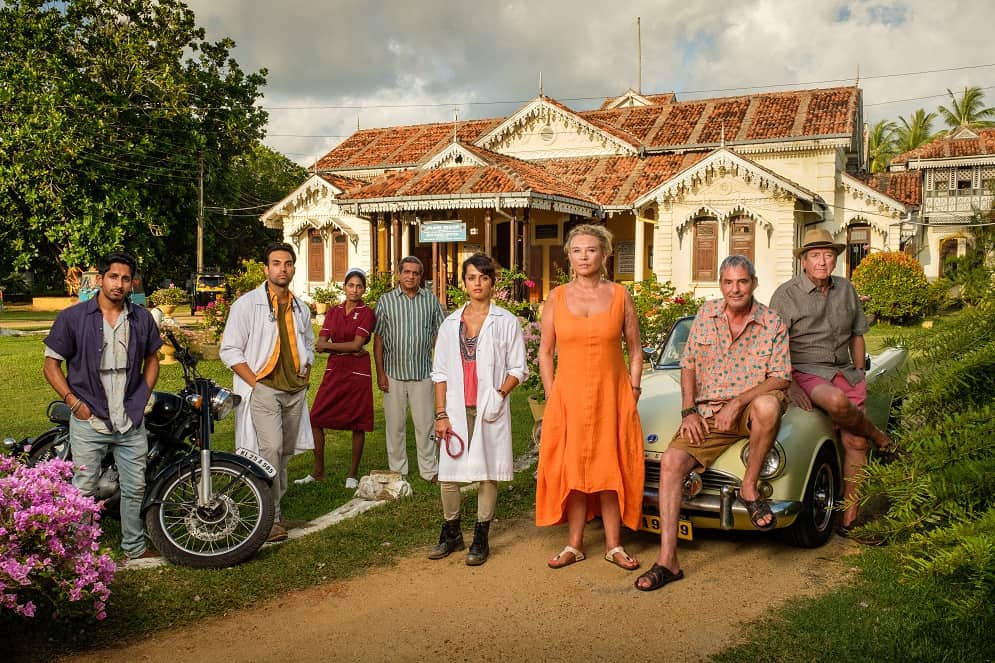 The Good Karma Hospital – After a relationship sours, a young British-Indian woman decides to move to India to work in an impoverished hospital. Little does she know, she's got a lot to learn. Amanda Redman stars alongside Amrita Acharia.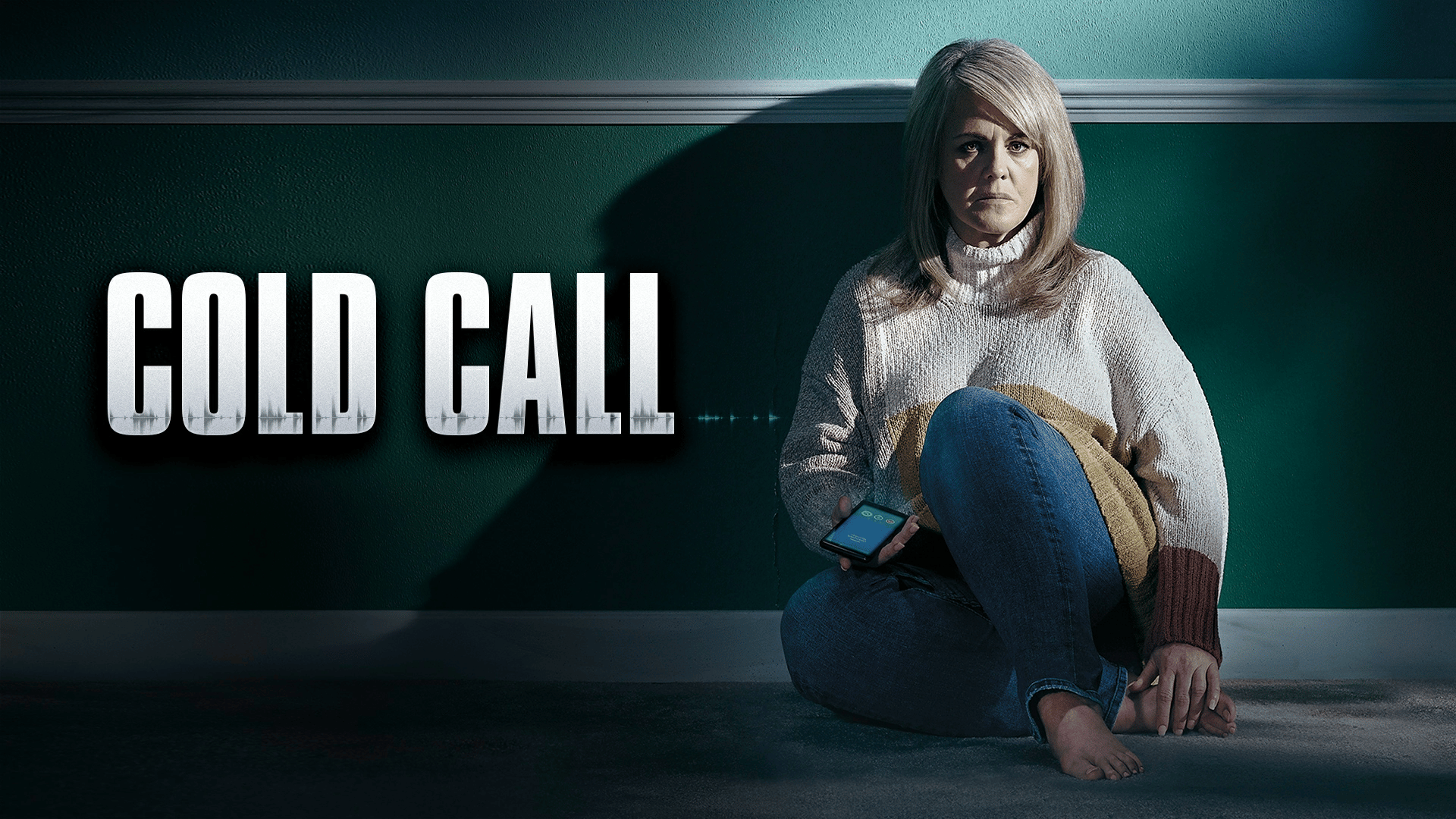 Cold Call – When a single mother falls prey to a scam call, she soon finds herself getting increasingly desperate to hunt down those responsible and salvage her family's future.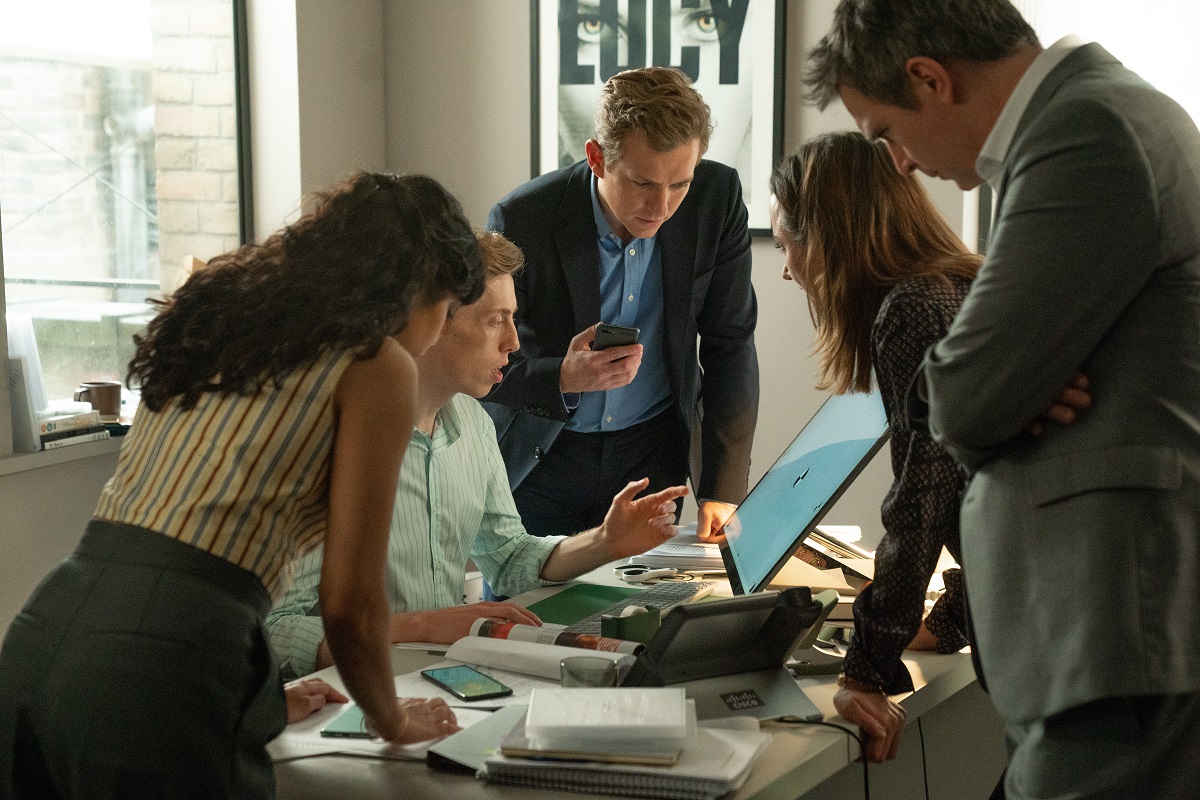 Ten Percent – Based on the original French series Dix pour cent (aka Call My Agent on Netflix), Ten Percent offers a fairly close copy of the original plots – but in English, with familiar British actors like Jack Davenport (Coupling) and Maggie Steed (Pie in the Sky). If you like the premise of the original but hate dealing with subtitles or bad dubbing, you'll definitely want to check this one out.
The series follows the personal and professional lives of employees at a talent agency in London. As if the general management of celebrities wasn't enough, the agency is quickly thrown into turmoil by a close tragedy.
The Best Documentary & Lifestyle Shows on Acorn TV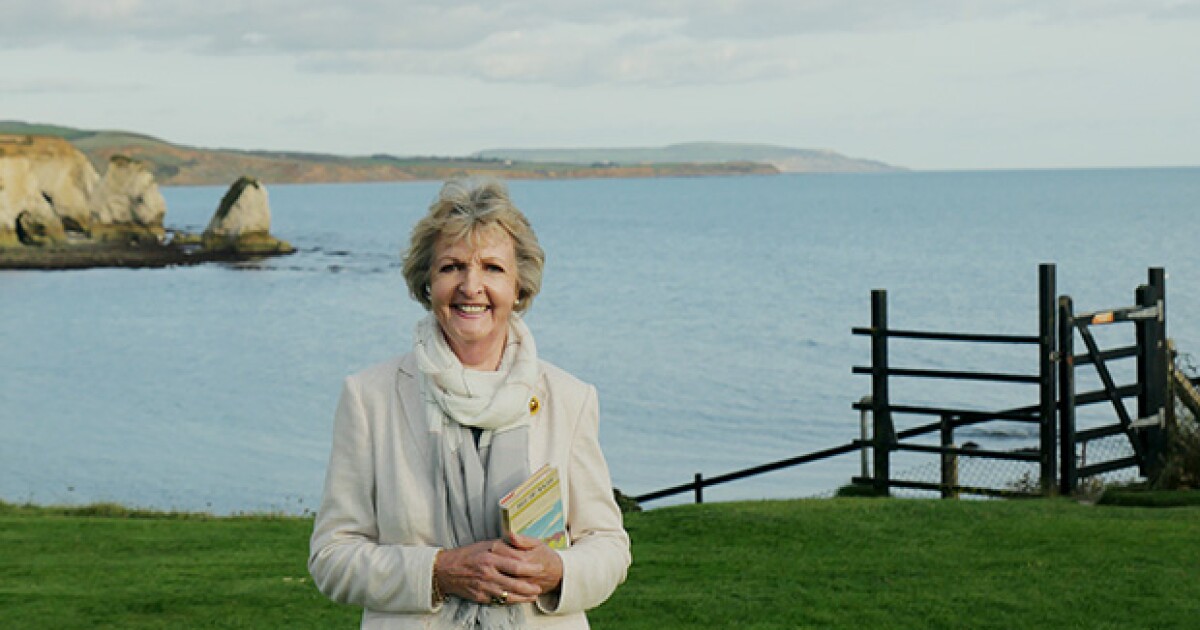 Penelope Keith's Hidden Coastal Villages – You can almost smell the salty air in this fun journey along Britain's lengthy coastline. In this one, Dame Penelope breaks out the Batsford guides again, venturing to the Isle of Wight, Northumberland, West Sussex, the Scottish Borders, East Anglia, and Suffolk.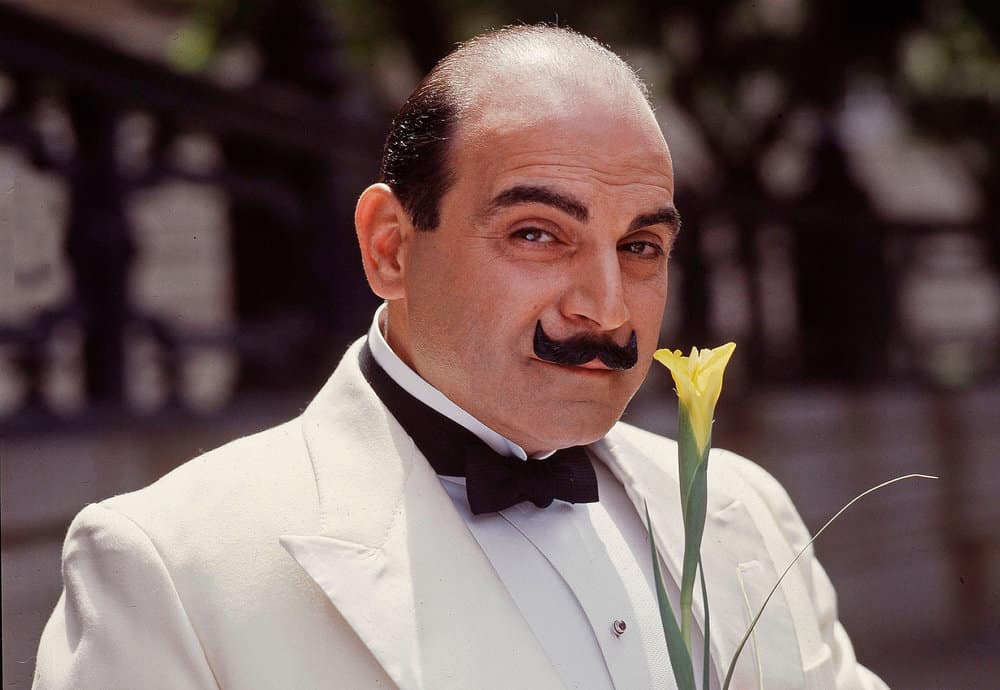 Being Poirot – Generally regarded as the best Poirot of all time, David Suchet held the iconic role for roughly a quarter of a century. In this three-part series, he attempts to share some of his experiences and explain why people have loved Poirot for so long.
Discovering Britain – In this fun travel series, Maureen Lipman (Metamorphosis) and Larry Lamb (Gavin & Stacey) join a number of their fellow British actors as they travel the country exploring its heritage.
Wainwright Walks – In this series, rambler and presenter Julia Bradbury follows the favourite Lake District routes of famed fell walker Alfred Wainwright. The Lake District is one of the UK's loveliest regions, so it's well worth a watch for the scenery.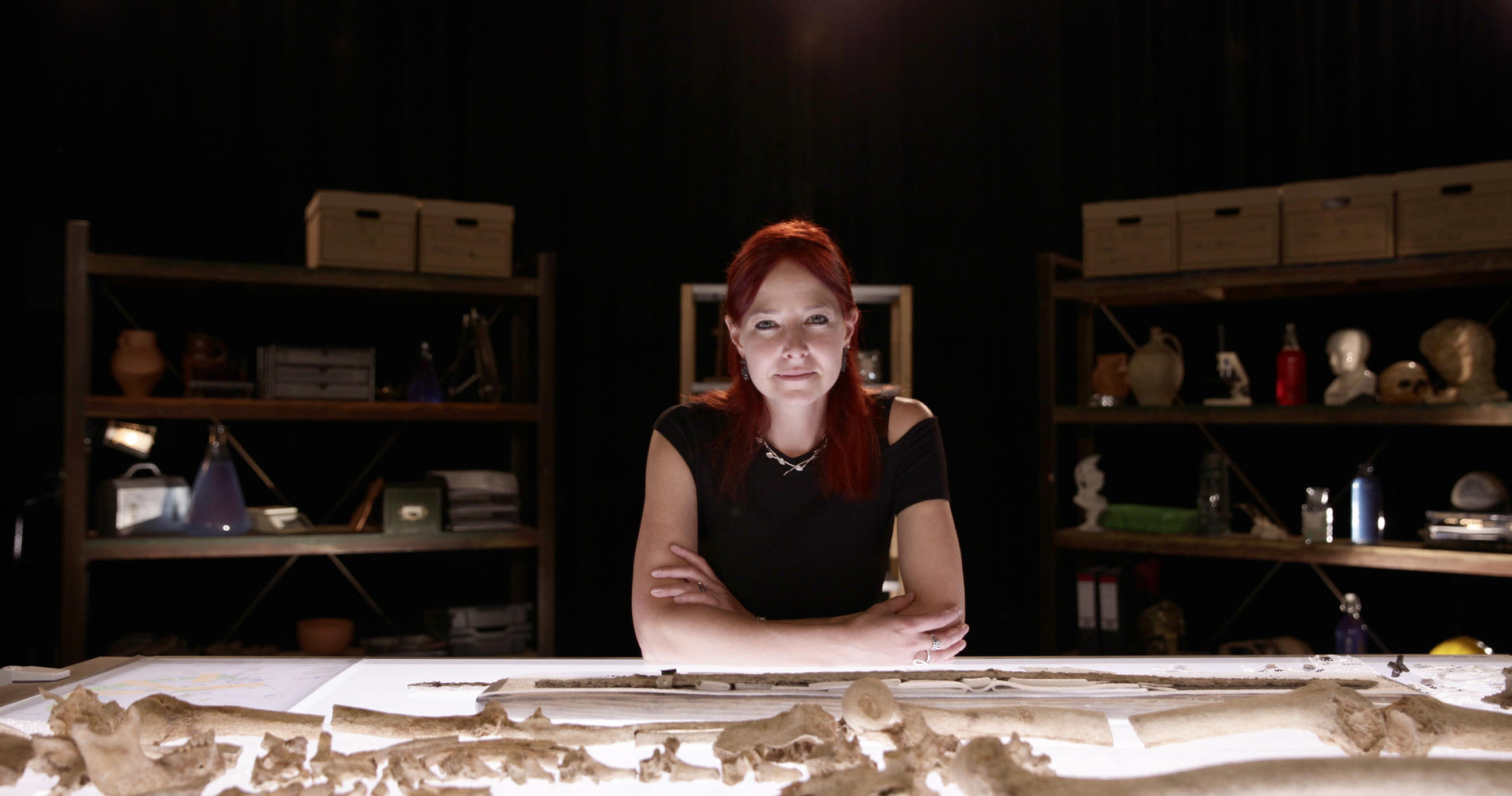 Digging for Britain – Professor Alice Roberts shares her passion for Britain's history as she takes us to a variety of exciting archaeological sites. From Roman burial sites to Viking treasures to history as recent as World War II, there's a bit of everything in this one, along with plenty of expert commentary to help add context.
Grand Tours of Scotland – Armed with a Victorian guidebook, historian Paul Murton sets out to explore his homeland. In the first season, he takes a look at some of the earliest Scottish tourist destinations to see how the rugged country has changed over the years.
The Secret History of the British Garden – British gardening legend Monty Don hosts this look at the evolution of British gardens over the last 400 years. It's not flashy or exciting, but it's easily one of the best shows on Acorn TV.
Tales of Irish Castles – This docu-series tells the story of Irish history through its castles. Even if you're not one for history, the scenery on this one makes it worth the watch.
The Best Shows on Acorn TV – Your Thoughts?
Though we've talked about quite a few shows here, we've also had to leave out many wonderful shows (lest we make this just a list of all the shows on Acorn TV). Virtually every show on Acorn TV is lovely, and this is only intended to help you get started with your exploration.
Want a guide that lets you browse all the shows on Acorn TV (and all the British shows on 19 other US-based streaming services)? Don't miss our quarterly British TV Streaming Guide: US Edition.
Share it to Pinterest!