18 British TV Shows like Downton Abbey
In some cases, we earn commissions from affiliate links in our posts.
Last Updated on August 18, 2023 by Stefanie Hutson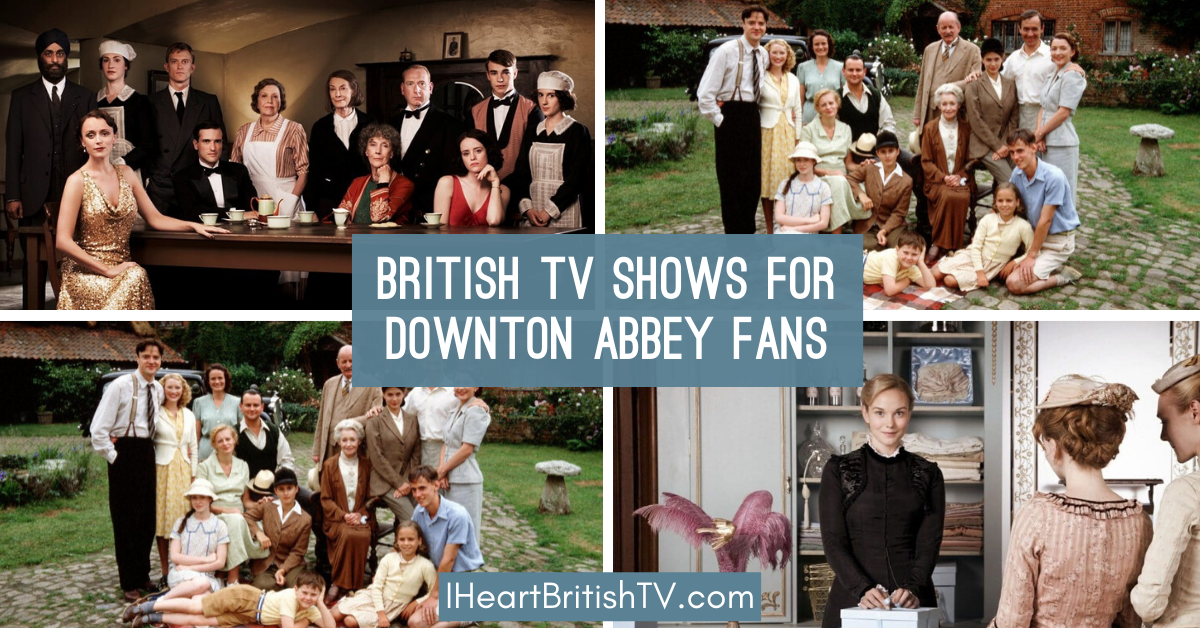 Editor's Note: This post has been updated since its original publication. We've added and updated a few things, so the current selections may no longer reflect the opinions of the original author.
19 British TV Shows like Downton Abbey
When Downton Abbey premiered, it quickly became an international sensation. It is an epic tale beginning with the sinking of the Titanic in 1912 and ending in the roaring 1920s ('26, to be exact).
Downton Abbey is notable not just for the history and the drama, but for its careful portrayal of both the upper and lower classes. It also features gorgeous cinematography, intricate costumes, and a cast made up of some of the UK's finest actors.
Although it's difficult to find shows quite as good as Downton Abbey…we're giving it our best shot!
Though no show on this list is exactly like Downton Abbey, we've chosen them for their history, their lush filming locations and costumes, and their compelling storytelling.
RELATED: Fascinating Downton Abbey Trivia
Belgravia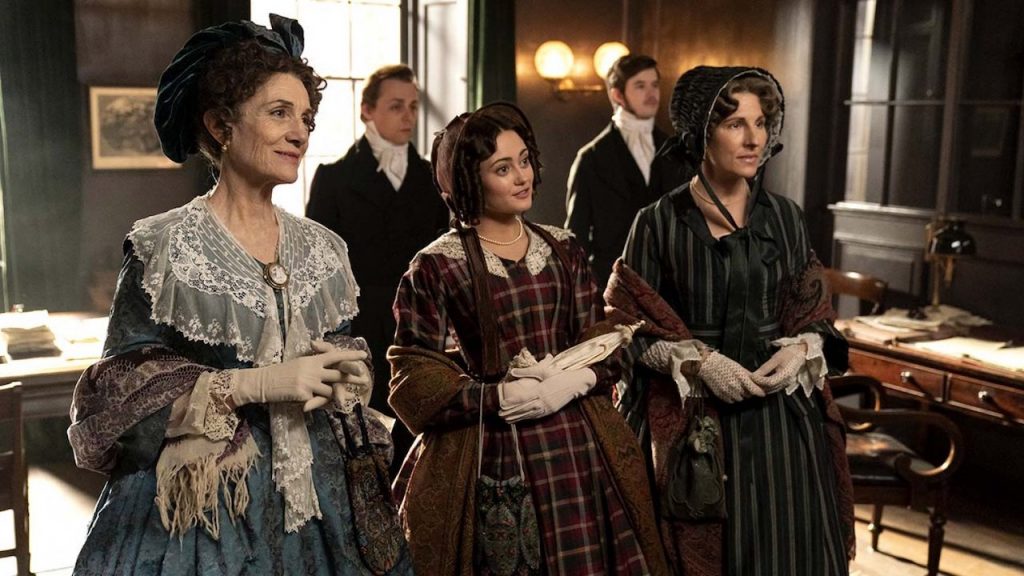 Belgravia is based on a book by Downton Abbey's creator Julian Fellowes. It is the first time he's ever adapted his own work to screen. It begins with a ball in 1815 just before the battle of Waterloo. It's a little darker than Downton Abbey, but still has all the drama and historical significance you're used to.
Belgravia follows aristocratic families in London with scandalous secrets. Watch it HERE.
How does Belgravia compare to Downton Abbey?
Socialites. Written by Julian Fellowes. Period drama.
Call the Midwife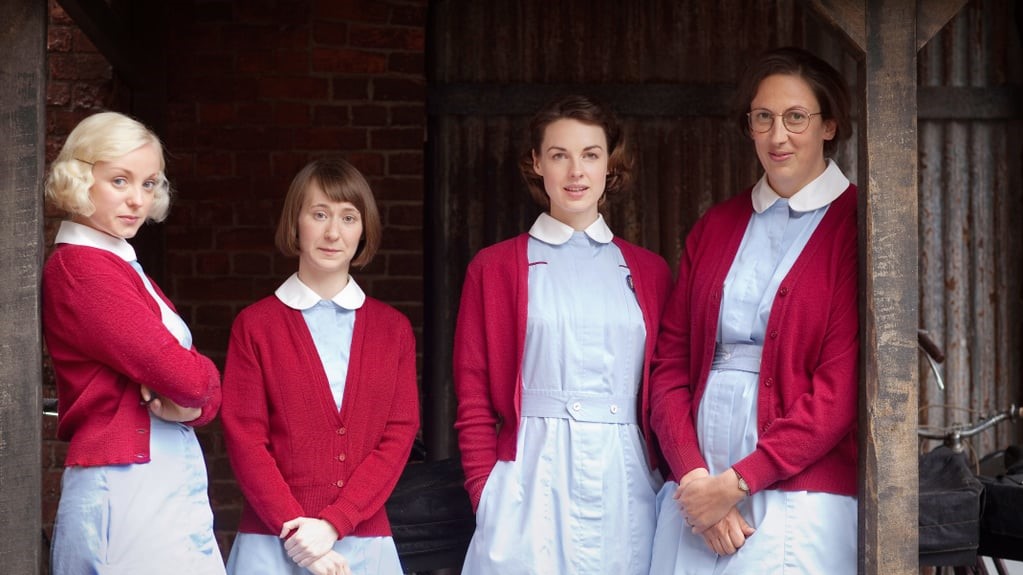 Call the Midwife follows a group of midwives from the 1950s onwards. It deals with community, family life, and social difficulties. While it isn't quite in the same genre as Downton Abbey, it's worth checking out a few episodes to see if it's a show for you.
Call the Midwife is streaming on Netflix for now or can be purchased on Amazon.
How is Call the Midwife like Downton Abbey?
Social and cultural. Historical. Dramatic.
The Cazalets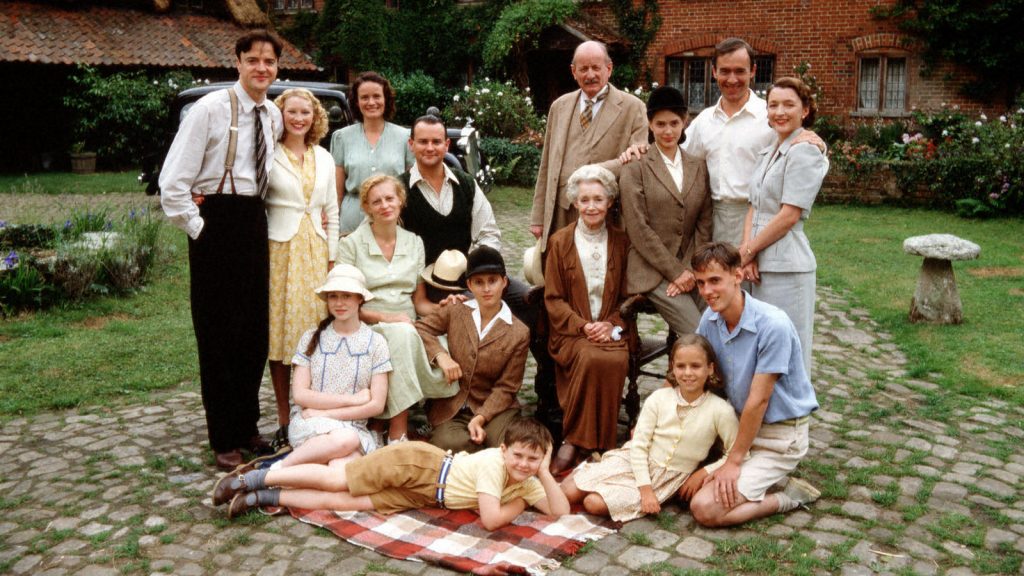 This six-episode miniseries follows the lives of a large family between their Sussex estate and London from 1937 to 1947, and it's a great choice for those who love to see familiar faces like Hugh Bonneville, Stephen Dillane, Lesley Manville, Joanna Page, Anna Chancellor, Penny Downie, John McArdle, Patsy Rowlands, Paul Rhys, and more.
Watch it HERE or buy the DVDs on Amazon.
How is The Cazalets like Downton Abbey?
Hugh Bonneville. Large, upper-middle class family. World at war.
RELATED: British WWII Movies and Shows
Cranford & Return to Cranford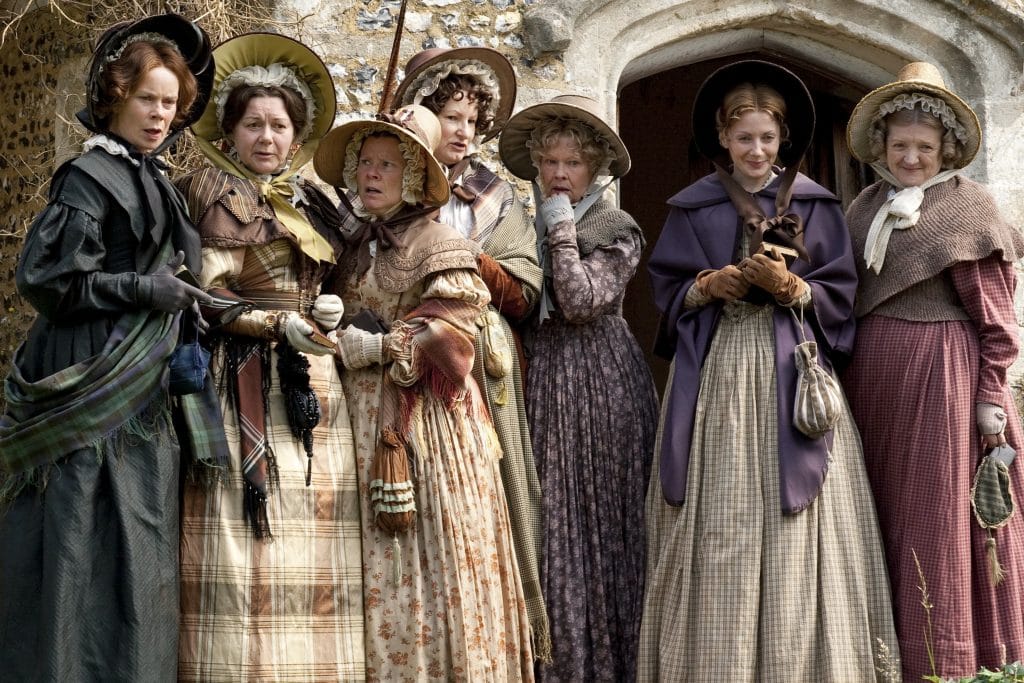 Cranford tells the story of a rural town in Cheshire. A railway is underway and the world is changing ever-so quickly. How will the townsfolk handle the transition from quaint rural life to industry? Cranford is based on a story by Elizabeth Gaskell.
Cranford is available on BritBox. It stars Dame Judi Dench (need I write more?), Imelda Staunton, Julia McKenzie, and so many more familiar faces.
Return to Cranford is listed as season two on BritBox. In total, Cranford and Return to Cranford are only 7.1 hours combined.
How is Cranford like Downton Abbey?
Jim Carter. A world on the brink of change. Great characters. Wonderful cast.
Doctor Thorne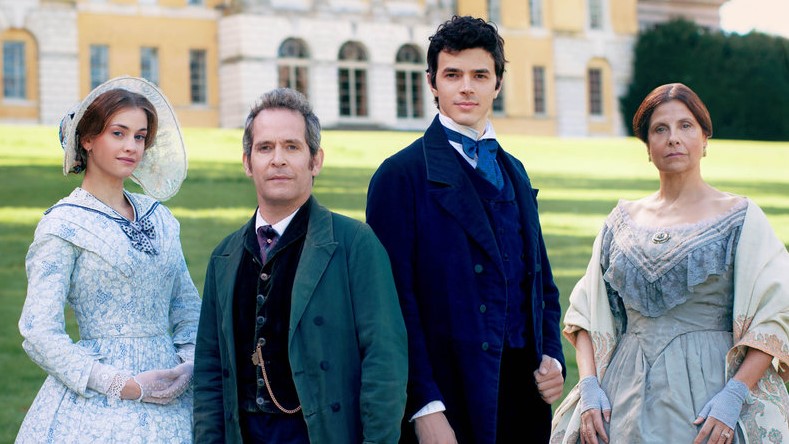 Doctor Thorne is also written by Julian Fellowes. It follows Mary Thorne who grows up in a rich household but has no money herself. Tom Hollander plays her uncle, Doctor Thorne. It is based on the 1858 novel by Anthony Trollope.
It was originally a three-part miniseries but was cut into four episodes for American audiences with an introduction and epilogue with Fellowes. It's streaming HERE.
How does Doctor Thorne compare to Downton Abbey?
Written by Julian Fellowes. Socialites, cultural clashes. Romance, drama.
The Durrells in Corfu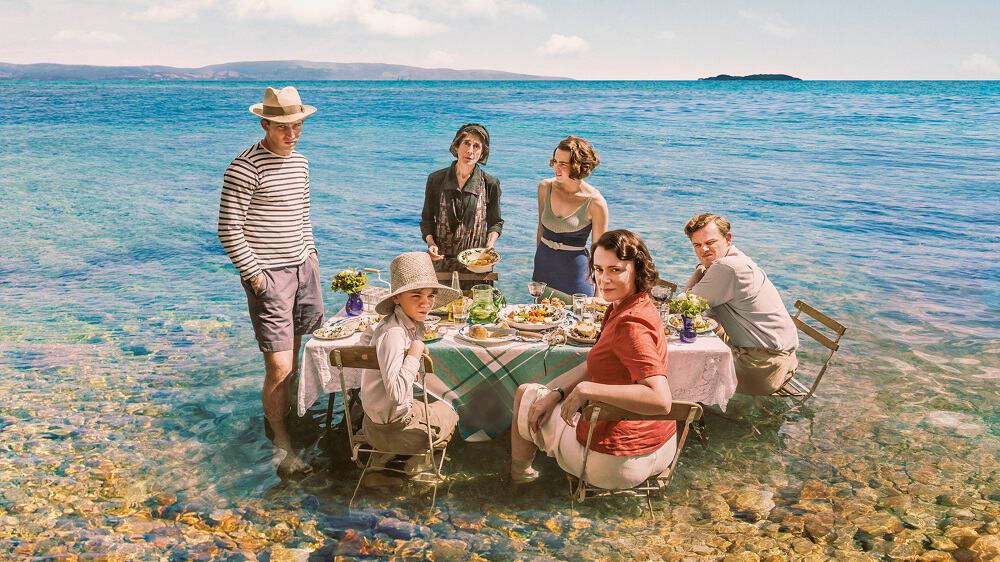 The Durrells is based on the true story of the Durrell family after they move from Britain to Corfu for a change of pace in 1935. This fun family drama features beautiful landscapes and compelling characters.
It stars Keeley Hawes as mother and widow, Louisa Durrell. It came to an end after four seasons and it's steaming on Amazon Prime.
How does The Durrells compare to Downton Abbey?
Social and cultural clashes. Family drama. Gorgeous to look at.
The English Game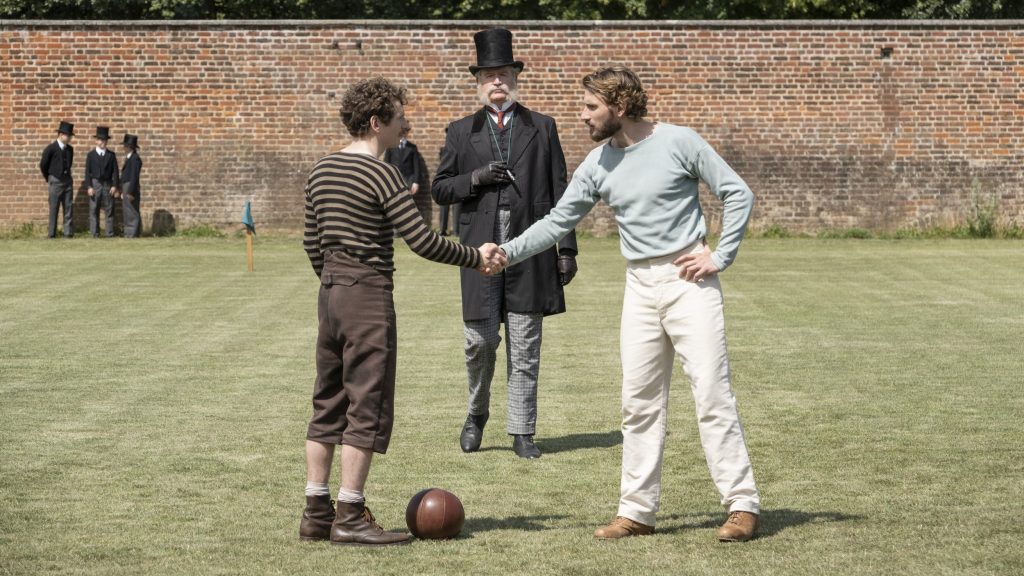 The English Game is another show created by Julian Fellowes. If you're not a sports fan, don't worry. It's primarily a historical drama about social class contentions and the birth of an elitist sport eventually claimed by the whole world. There are many wonderful characters whose stories are compelling. There's romance, drama, and a little football, too.
The English Game is a 6-part miniseries streaming on Netflix.
How does The English Game compare to Downton Abbey?
Written by Julian Fellowes. Social divides. Historical. Drama.
The Forsyte Saga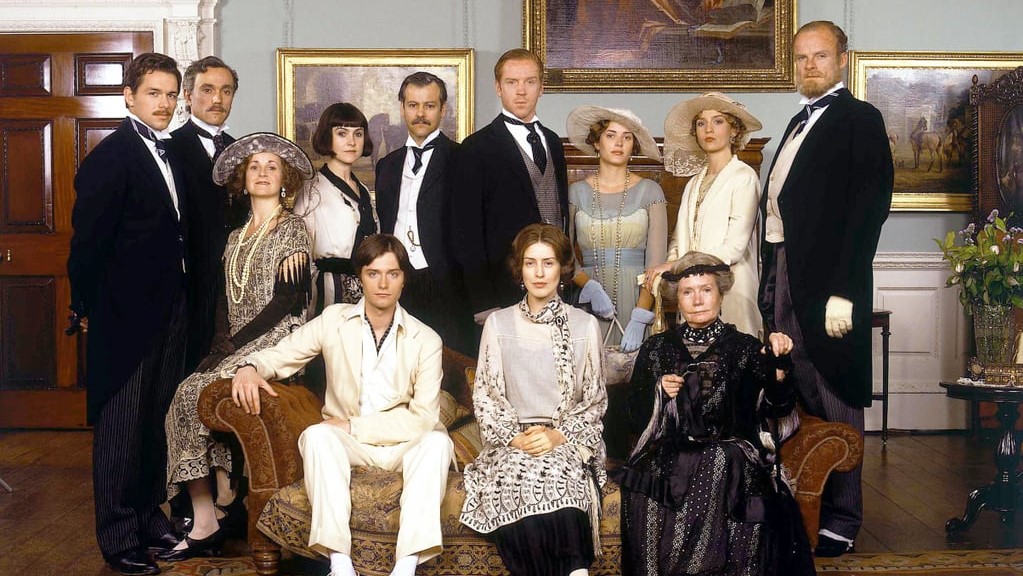 The Forsyte Saga follows three generations of an upper-middle class family. Although the saga ends in the '20s like Downton Abbey, it starts much earlier in the 1870s. As you can imagine, this is an epic tale following many people through half a century. It's based on the book by John Galsworthy. If you prefer a look at the lives of the lower class, this may not be for you. Servants are seen, not heard.
It stars Damian Lewis (Billions), Rupert Graves, Gina McKee, Corin Redgrave, Ioan Gruffudd and many more.
The Forsyte Saga is streaming on PBS Masterpiece.
How does The Forsyte Saga compare to Downton Abbey?
Family drama. Aristocratic. Covers many years and characters.
The Halcyon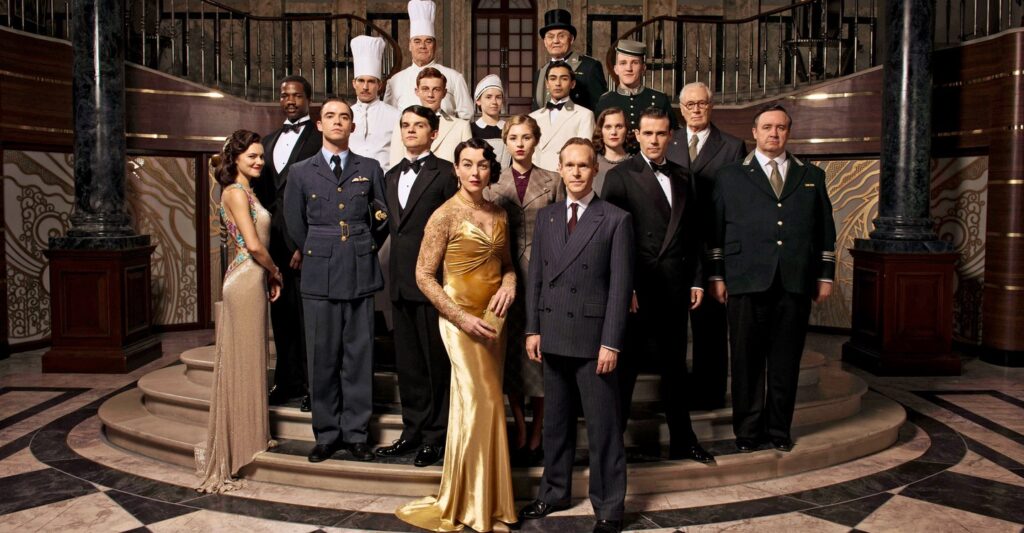 Although The Halcyon only ran for one season, it's still a welcome addition to our list. It takes place in a swanky hotel in downtown London amid the Blitz.
The Halcyon stars Annabelle Apison, Mark Benton, Jamie Blackley, Edward Bluemel, Alex Boxall, Hermione Corfield, Liz White, and more.
It's available for purchase on Amazon.
How does The Halcyon compare to Downton Abbey?
Diverse social classes. Glitzy. Character drama.
RELATED: The Best British WW2 Films & TV Shows
Lark Rise to Candleford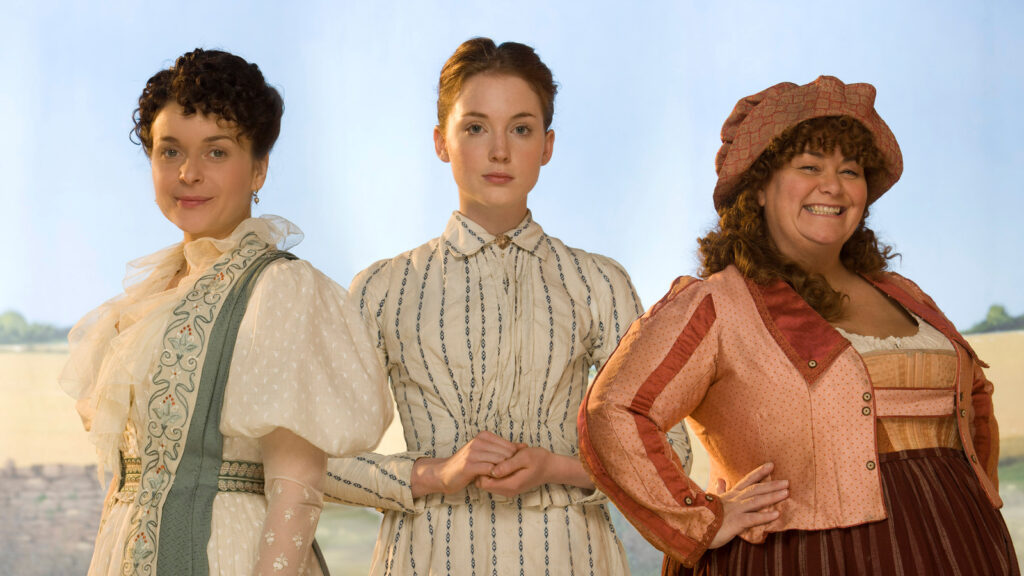 Lark Rise to Candleford is based on the semi-autobiographical trilogy by Flora Thompson. It is set in a small hamlet called Lark Rise in the Oxfordshire countryside and the neighboring market town, Candleford. The story follows the lives of many characters, their complexities, and how they are all interwoven with one-another.
You'll see the familiar faces of Brendan Coyle, Dawn French, Mark Heap, Richard Harrington, Ben Aldridge, Victoria Hamilton, and Ben Miles. The series is narrated by Sarah Lancashire.
Lark Rise to Candleford is streaming on BritBox.
How does Lark Rise to Candleford compare to Downton Abbey?
Social divides. Period drama. Daily life in historical context. Brendan Coyle.
North & South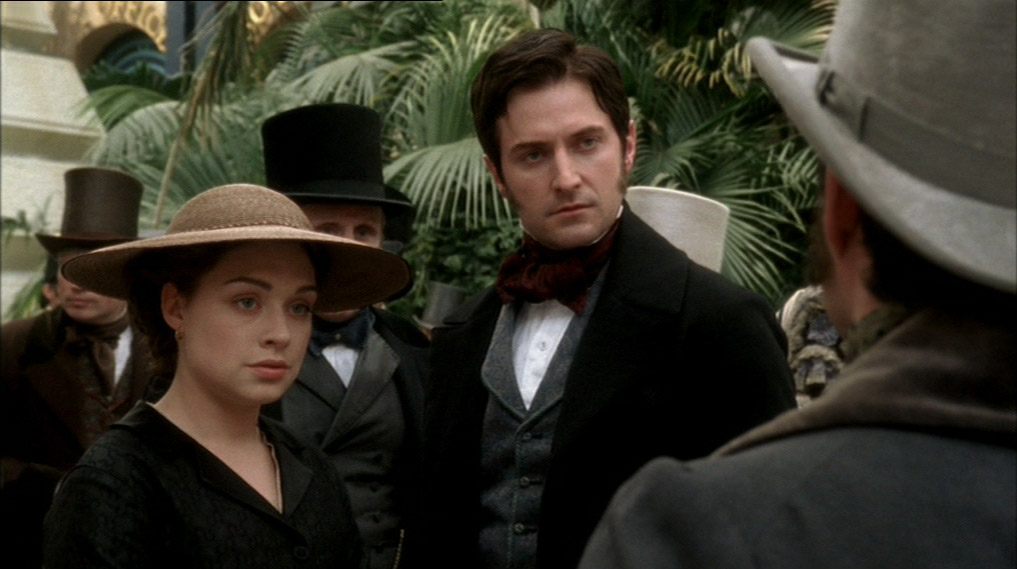 If you love period dramas but you haven't seen North and South yet, you're in for a treat. This gorgeous production is based on the 1854 book by Elizabeth Gaskell. The story begins when Margaret Hale, a middle-class southerner, moves to a northern industrial town. North and South considers social divides and the consequences of hasty judgments.
North and South stars Daniela Denby-Ashe, Richard Armitage, Sinéad Cusack, Tim Pigott-Smith, Brendan Coyle, Jo Joyner, and Lesley Manville.
How does North & South compare to Downton Abbey?
Brendan Coyle. Clash of social divides. Romance, drama.
Parade's End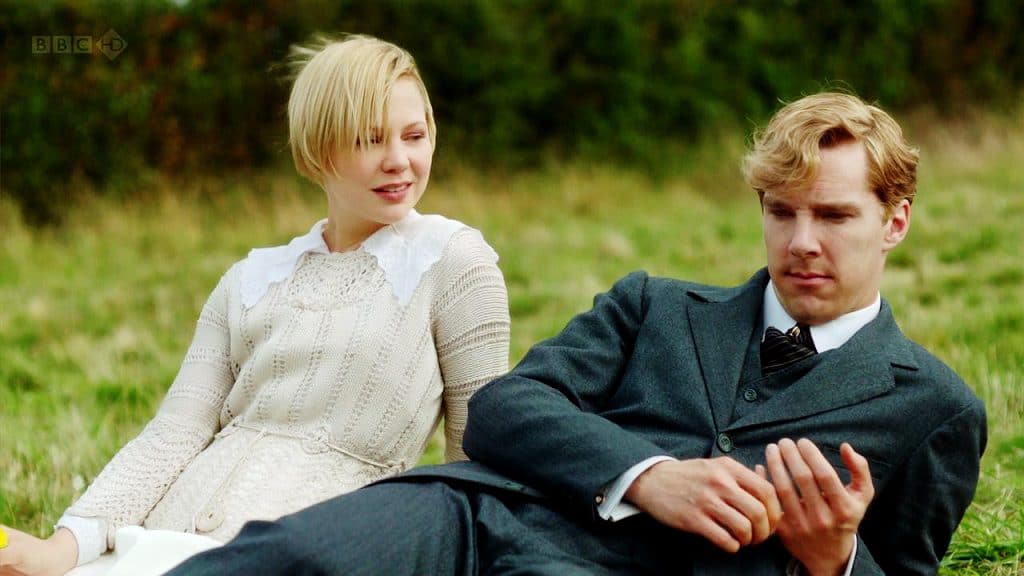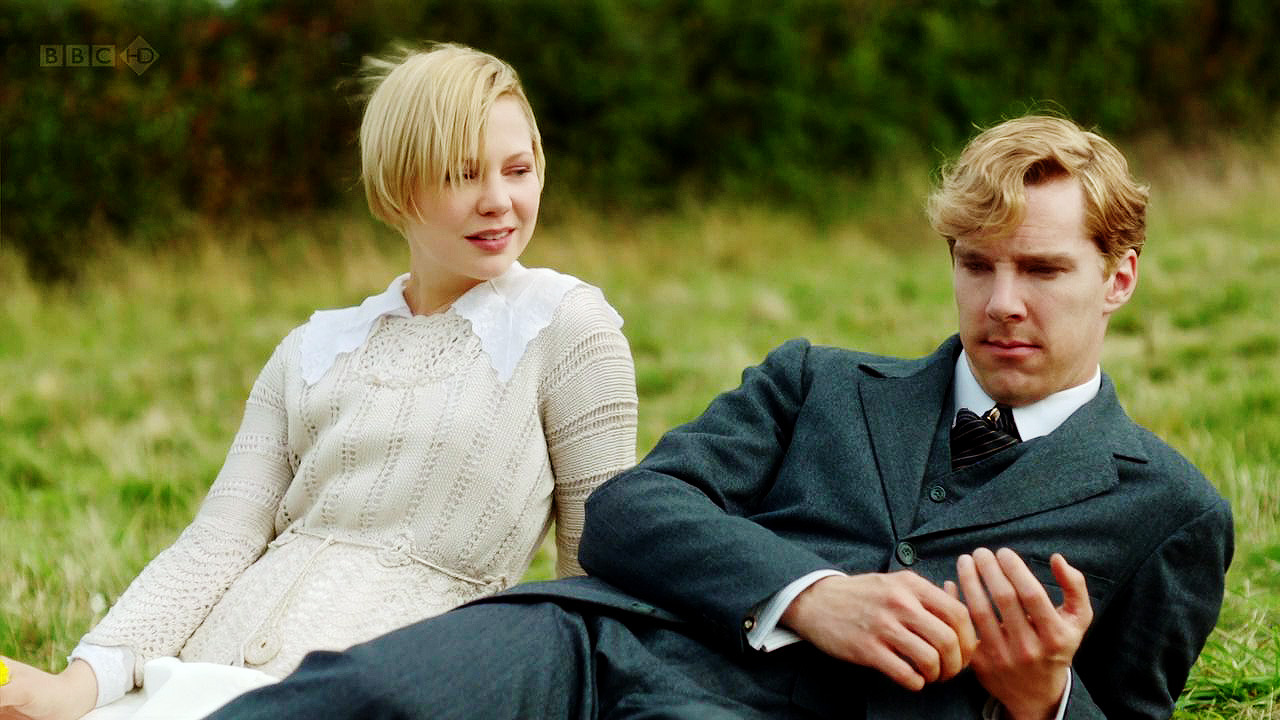 At its heart, Parade's End is a love story set during a tumultuous era. It stars Australian actress Adelaide Clemens as a young suffragette, Benedict Cumberbatch as a conservative aristocrat, and Rebecca Hall as his abusive wife. Their personal lives are complicated and overshadowed by politics and war.
Also starring Roger Allam, Miranda Richardson, Rufus Sewell and more.
It's a co-production between BBC and HBO with excellent production quality. It's also written by none other than Tom Stoppard.
How does Parade's End compare to Downton Abbey?
Class and social divides. World War I. Drama, romance. Gorgeous cinematography.
Hotel Portofino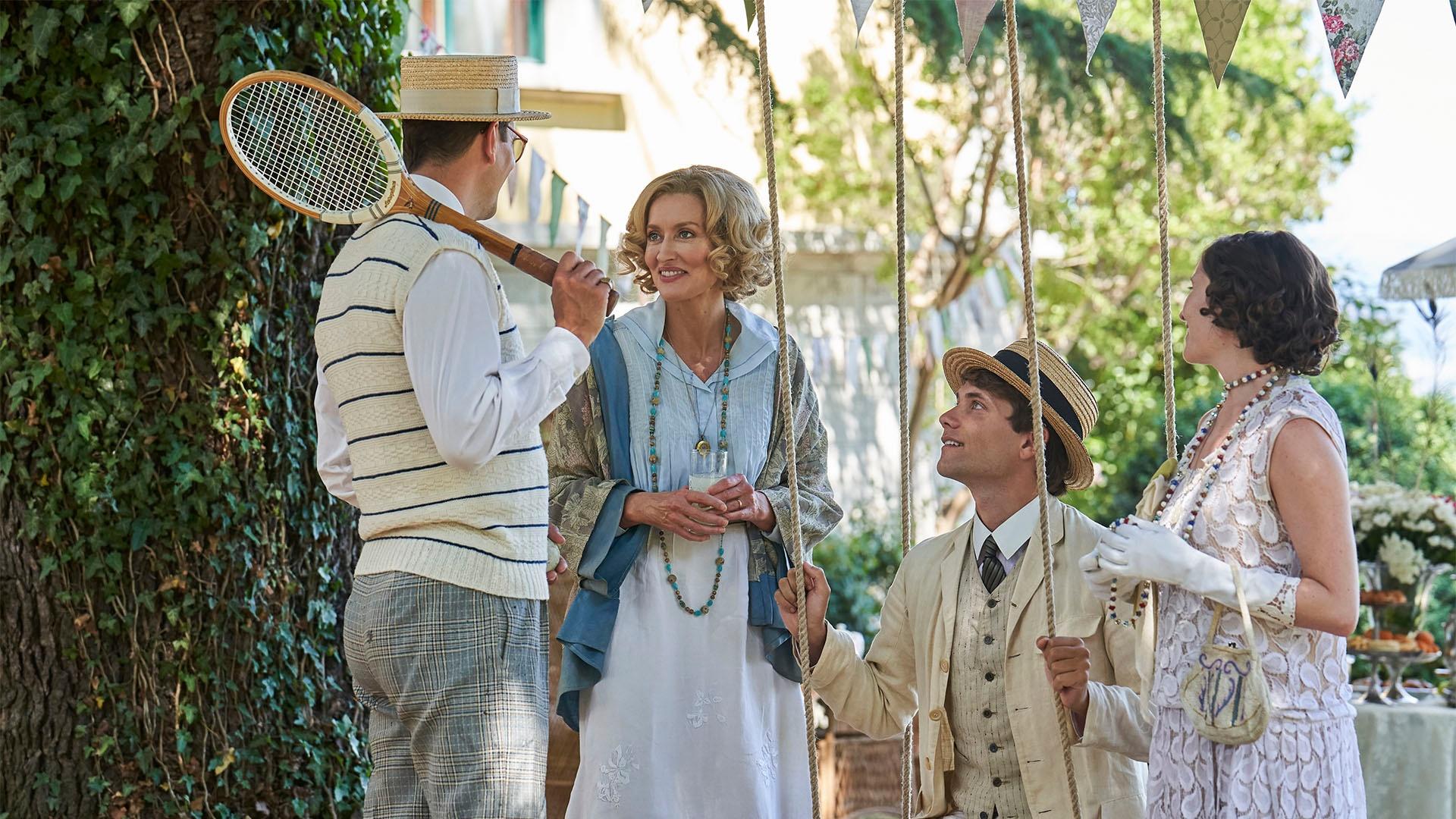 Set in the 1920s, this period drama follows the British Ainsworth family as they run an upscale hotel along the Italian coastline. Despite only being open for a short time, troubles are already mounting.
What makes Hotel Portofino like Downton Abbey?
1920s. Luxury. Set against a backdrop of major world and political changes.
The Paradise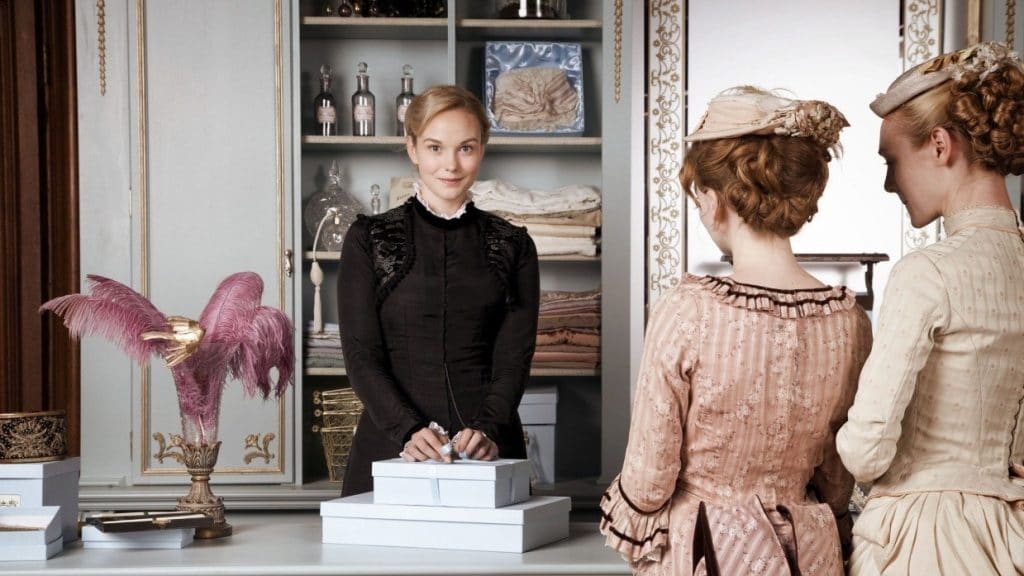 The Paradise revolves around a country girl who takes a job at England's first department store. Although it only lasted two seasons, it's still a worth a watch. It stars Joanna Vanderham, Sarah Lancashire, Matthew McNulty, Emun Elliot, Marc Jobst, Elaine Cassidy and many more.
How does The Paradise compare to Downton Abbey?
Vibrant recreation of history. Women working. Romance. Drama.
Poldark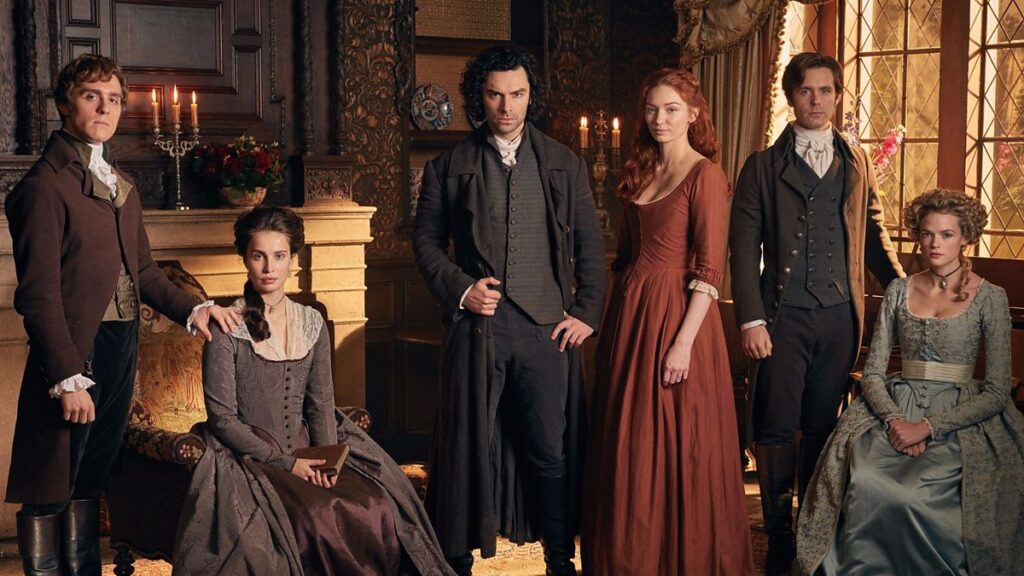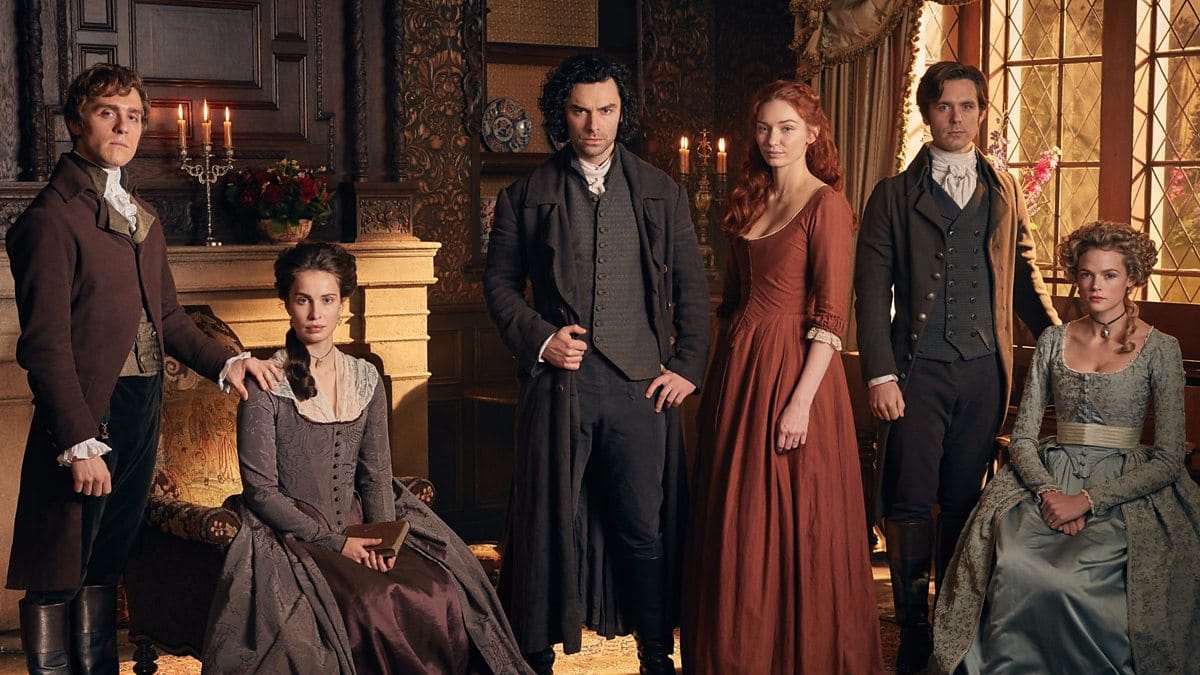 Poldark opens when Ross Poldark comes home to Cornwall after fighting for the British in the American War of Independence. And life will never be the same. His father is dead, his family's mine is closed, and the love of his life is engaged to his cousin. It couldn't get much worse and the only way to go is up. We then follow Poldark as he tries to establish a new life.
It stars Aidan Turner, Eleanor Tomlinson, Phil Davis, and more.
How does Poldark compare to Downton Abbey?
Social class divides. Historical context. Romance. Drama.
Upstairs Downstairs (1971 – 1975)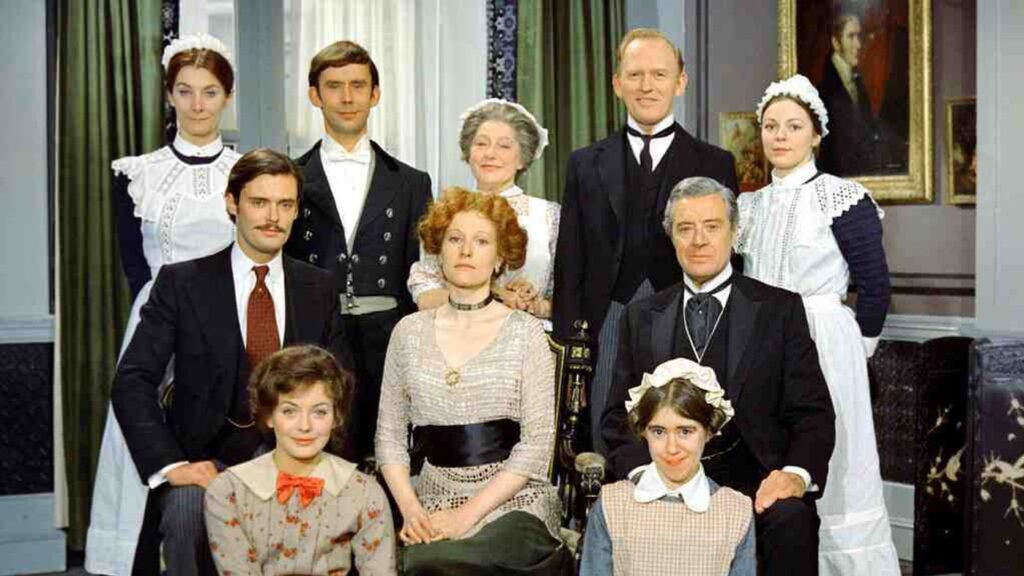 The original Upstairs Downstairs should not be missed by fans of Downton Abbey. There are countless similarities. The characters are realistic and complete with their flaws and plucky spirits. It's well written and full of great acting. It is reminiscent of a high quality stage play.
All 68 episodes of the original Upstairs Downstairs are streaming on BritBox.
How does Upstairs Downstairs (1971) compare to Downton Abbey?
Realistic characters. Similar premise. Diverse social classes.
Upstairs Downstairs (2010 – 2012)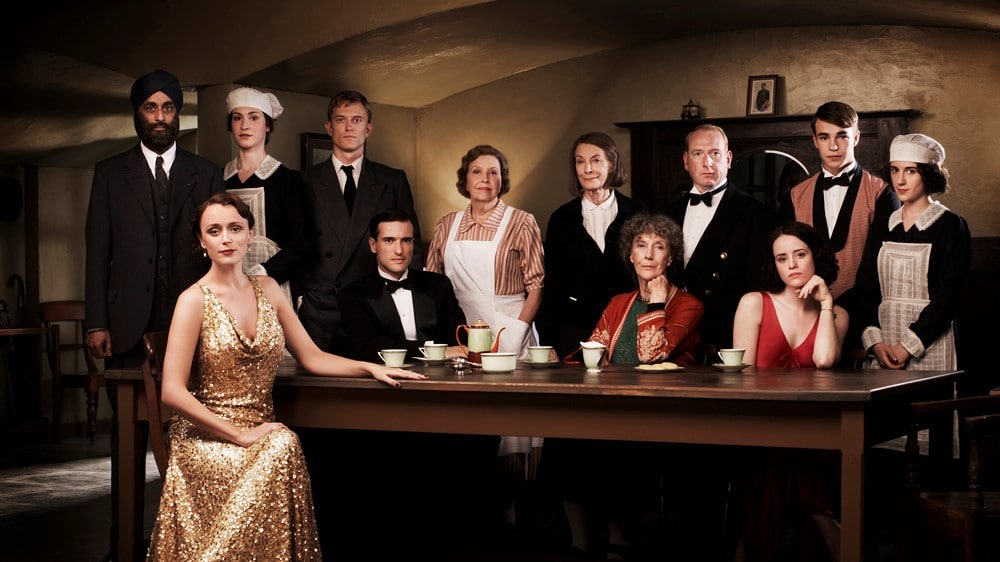 Upstairs Downstairs got a makeover in 2010 with Keeley Hawes and Ed Stoppard in the lead roles. It also stars Claire Foy and Eileen Atkins. Although there are only nine episodes across two seasons, it's still worth watching. Jean Marsh reprises her role as Rose Buck and becomes the housekeeper of the new household. This iteration is set at the beginning of WWII, six years after the original season finishes.
Upstairs Downstairs (2010) is streaming on BritBox.
How does Upstairs Downstairs (2010) compare to Downton Abbey?
Similar premise. Diverse social class. Great cast.
War & Peace (2016)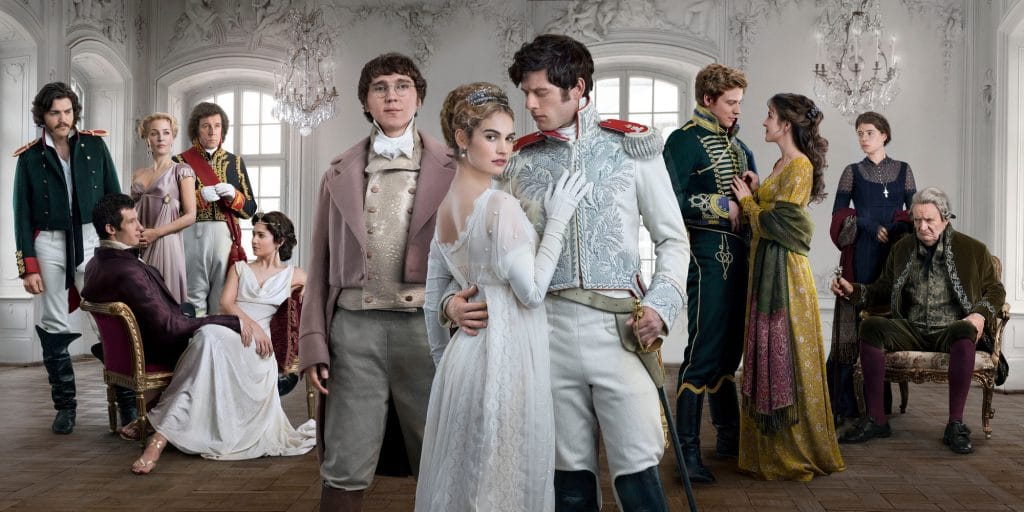 Though it's set in imperial Russia, War & Peace also follows the lives of aristocratic families. The six-part adaptation of Tolstoy's classic stars James Norton, Lily James, Paul Dano, Tom Burke, Jim Broadbent, Rebecca Front, and Tuppence Middleton.
You can purchase War & Peace on Amazon and other streaming purchase outlets.
Why is War & Peace similar to Downton Abbey?
Aristocratic families, gorgeous costumes, top-notch acting talent, and everything set during a period of great social change.
Vanity Fair (2018)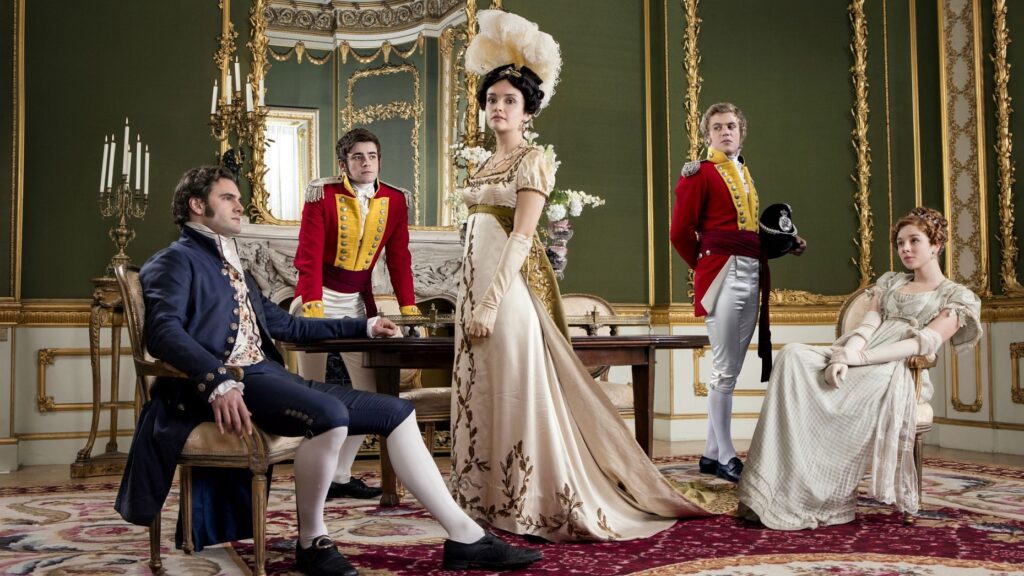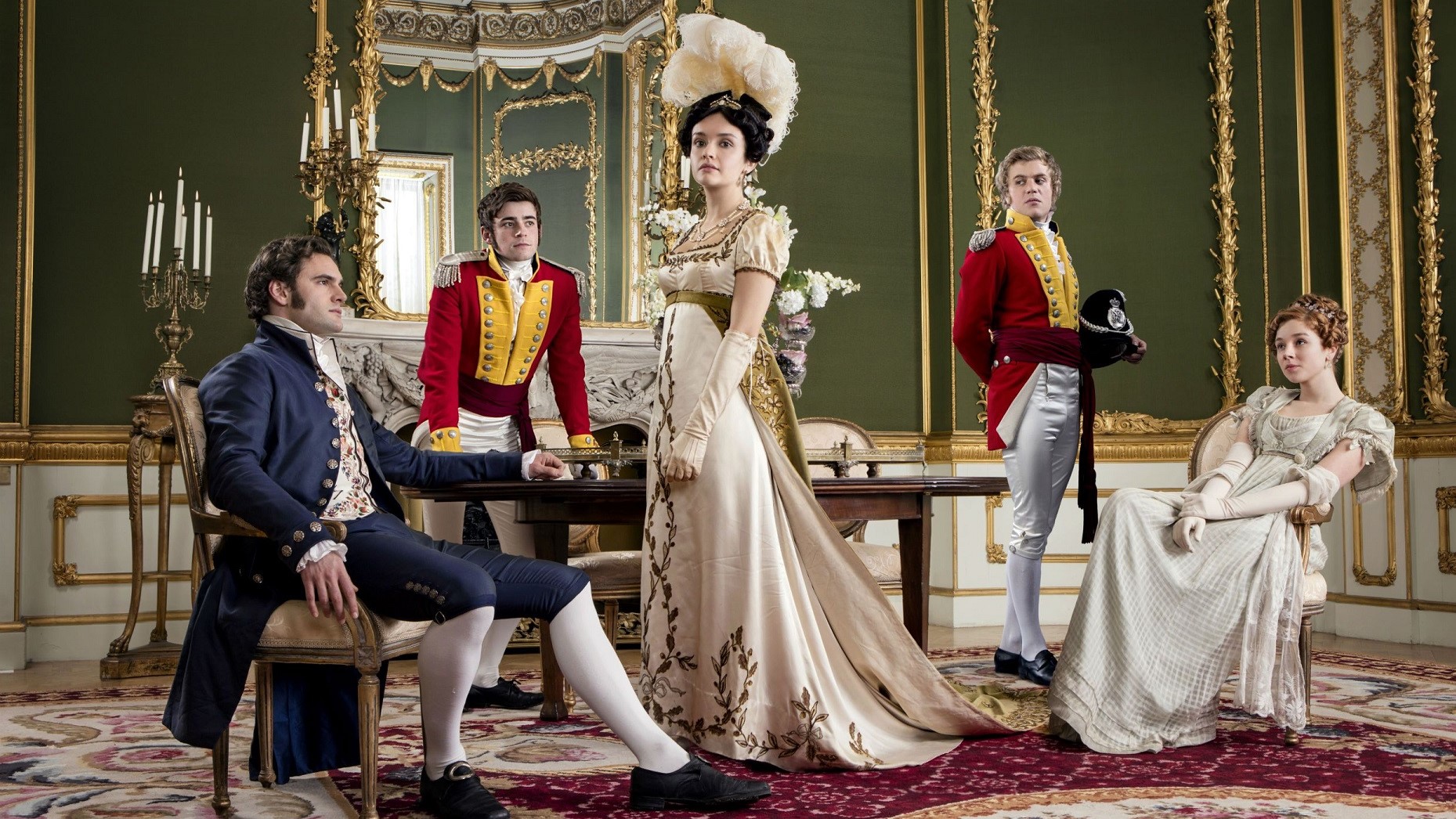 Olivia Cooke stars in this seven-part miniseries adaptation of the novel by William Makepeace Thackeray about an ambitious young woman determined to climb the social ladder. This fun romp through the classes is an emotional story with many characters to both love and hate. Whether you like the story's protagonist or not, there is no denying Becky Sharpe is sharp as a tack and willing to do whatever it takes to get what she wants. You have to admire her ambition.
Fun fact: Julian Fellowes worked on the screenplay of the 2004 adaptation of Vanity Fair starring Reese Witherspoon.
Vanity Fair (2018) is streaming on Amazon Prime.
How does Vanity Fair (2018) compare to Downton Abbey?
Socialites. Class contention. Complex characters.
Save it to Pinterest!