BritBox April Premieres: What's New on BritBox in April 2021?
In some cases, we earn commissions from affiliate links in our posts.
Last Updated on March 30, 2021 by Stefanie Hutson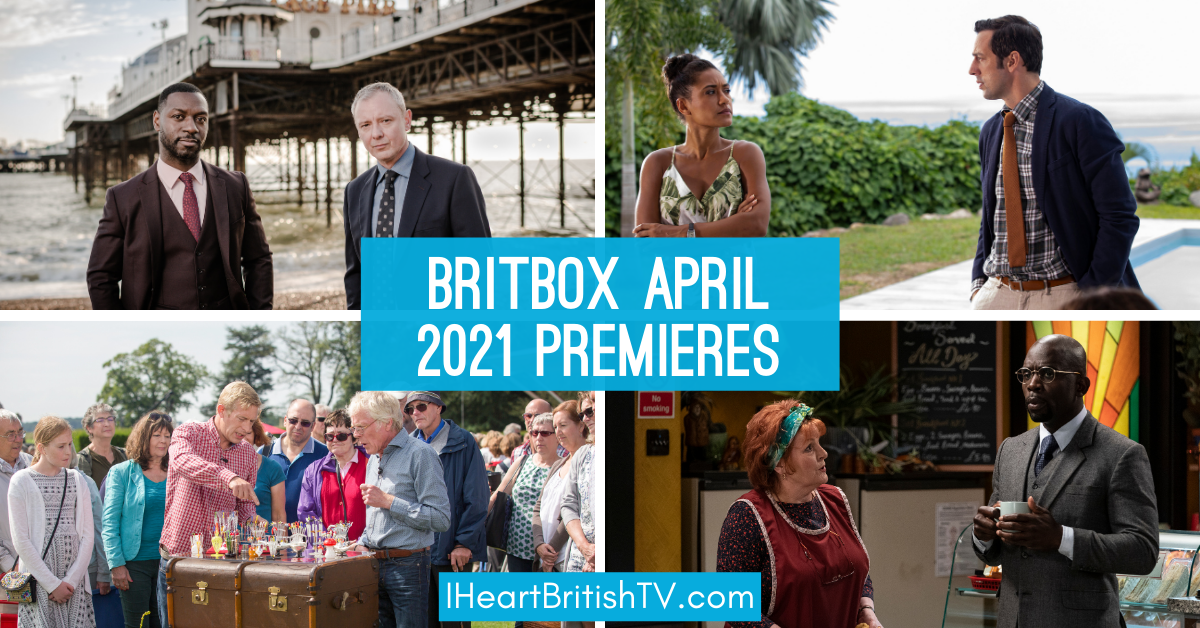 April is nearly here, and it's shaping up to be a huge month over at BritBox. Along with a new mystery adapted by Endeavour screenwriter Russell Lewis, they're bringing on several great comedies and a new season of a long-running favourite. Keep reading for full details and images.
Don't have a BritBox account? You can sign up for one HERE on their website, or HERE on Amazon Video. If you have a Roku Smart TV, Roku device, Amazon Fire device, or Chrome, you should have no trouble signing up for a direct subscription on their website. If you have a different kind of smart TV, you may find it easier to subscribe through Prime Video and use the Amazon Video app on your smart TV. Feel free to ask questions in the comments.
Want to see the complete lists of recent premieres for Acorn TV and BritBox? Check out our pages below:
New British TV Shows on BritBox in April 2021
April 1st Premieres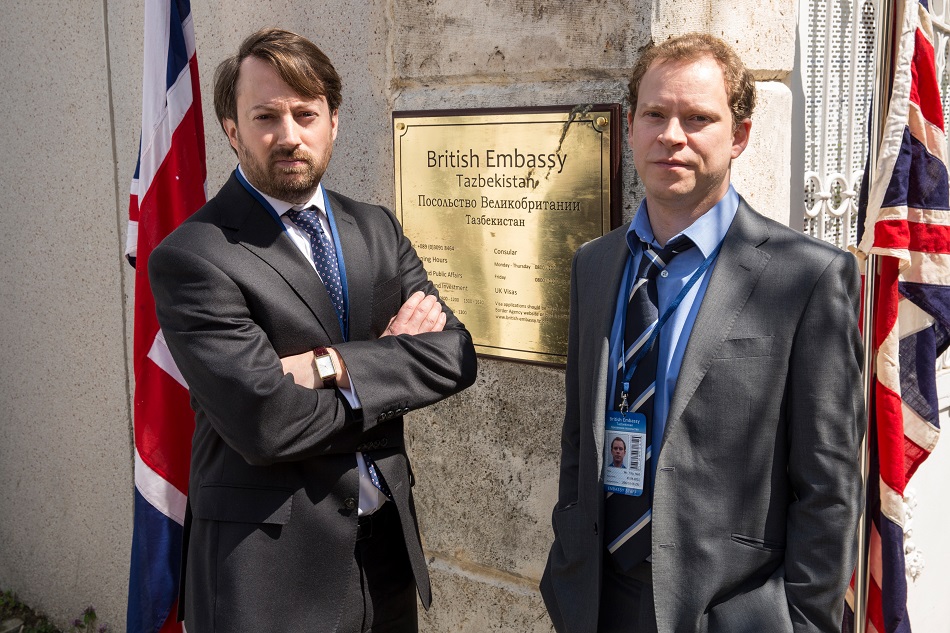 Ambassadors (2013)
David Mitchell and Robert Webb (both of Peep Show and Back) star in this fun dramedy about employees at the fictional Tazbekistan embassy. Robert Webb described it by saying: "It's sort of Yes, Prime Minister meets Spooks (aka MI-5)at a bad disco."
There are three 50-minute episodes.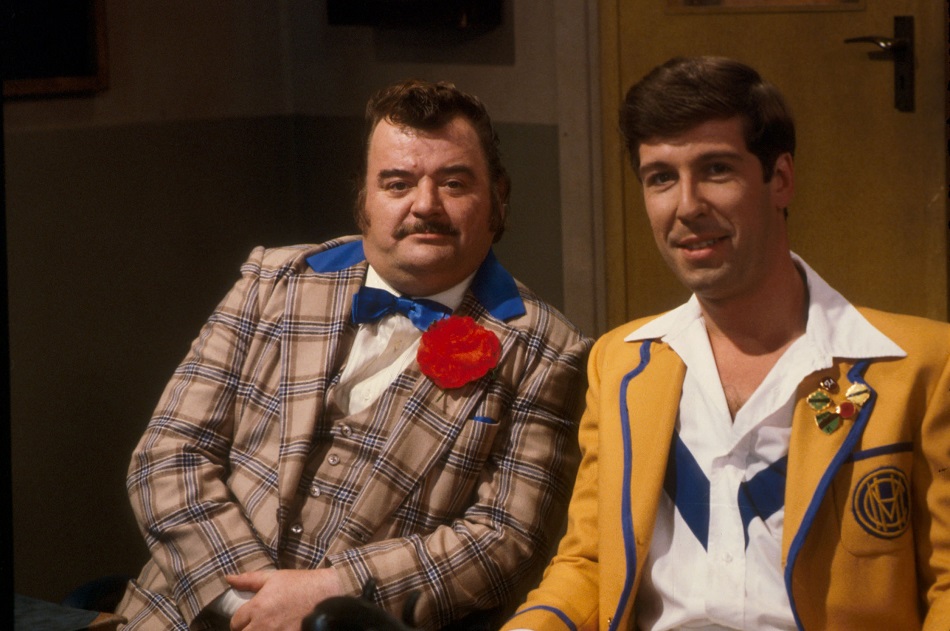 Hi-de-Hi!, Series 1-9 (1980 to 1988)
If you enjoy retro Britcoms, you'll be thrilled to see this period comedy finally making it to an American streaming service. It's set in the late 1950s and early 1960s at Maplins Holiday Camp (similar to the real Butlins), and it follows the activities of the entertainers who work at the camp. Hi-de-Hi! was written by Jimmy Perry and David Croft, the same team who wrote Dad's Army and It Ain't Half Hot Mum.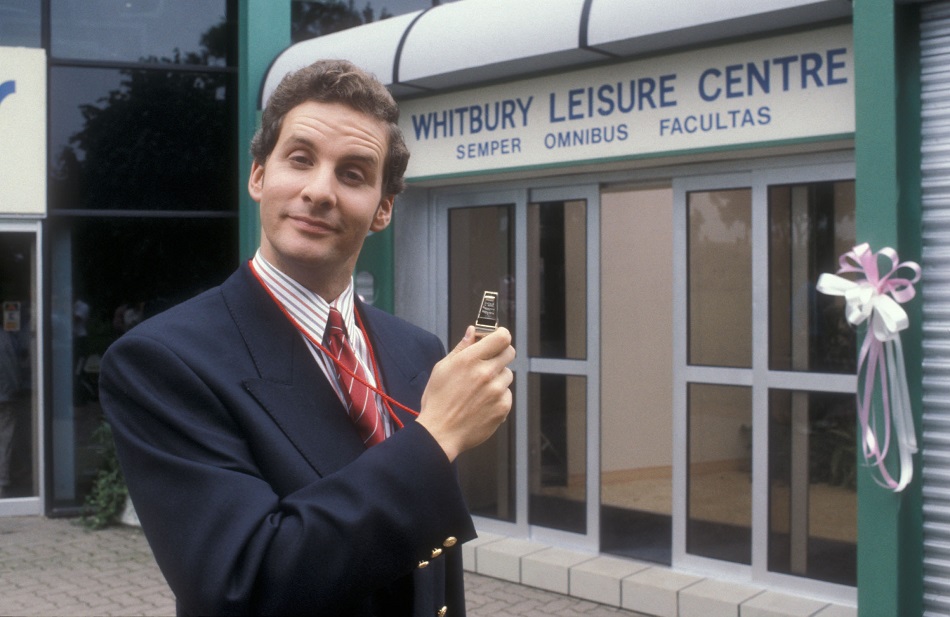 The Brittas Empire, Series 1-6 (1991 to 1997)
This retro Britcom follows Gordon Brittas, the well-intentioned but utterly incompetent manager of the Whitbury New Town Leisure Centre. He never seems to realise that he's the problem, even though it's clear to everyone around him.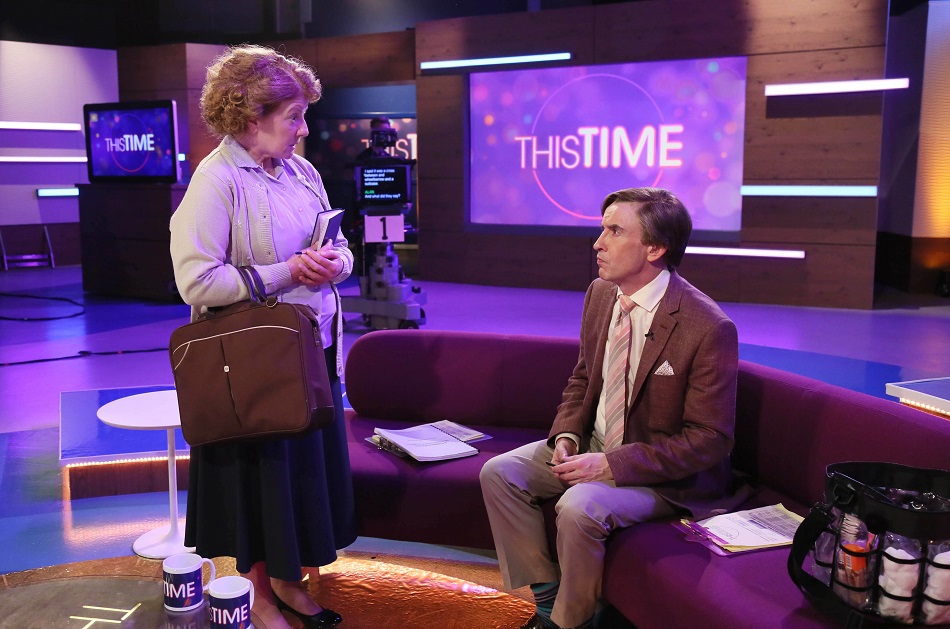 This Time with Alan Partridge, Series 1 (2019)
Steve Coogan (Cruise of the Gods) returns to his role as Alan Partridge, this time after he's been offered the chance to stand in as co-host on a weekday magazine show. In a format where the tone can quickly shift from moving pieces on child soldiers to lighter bits about village fruit and veg competitions, he's wildly out of his depth.
April 3rd Premieres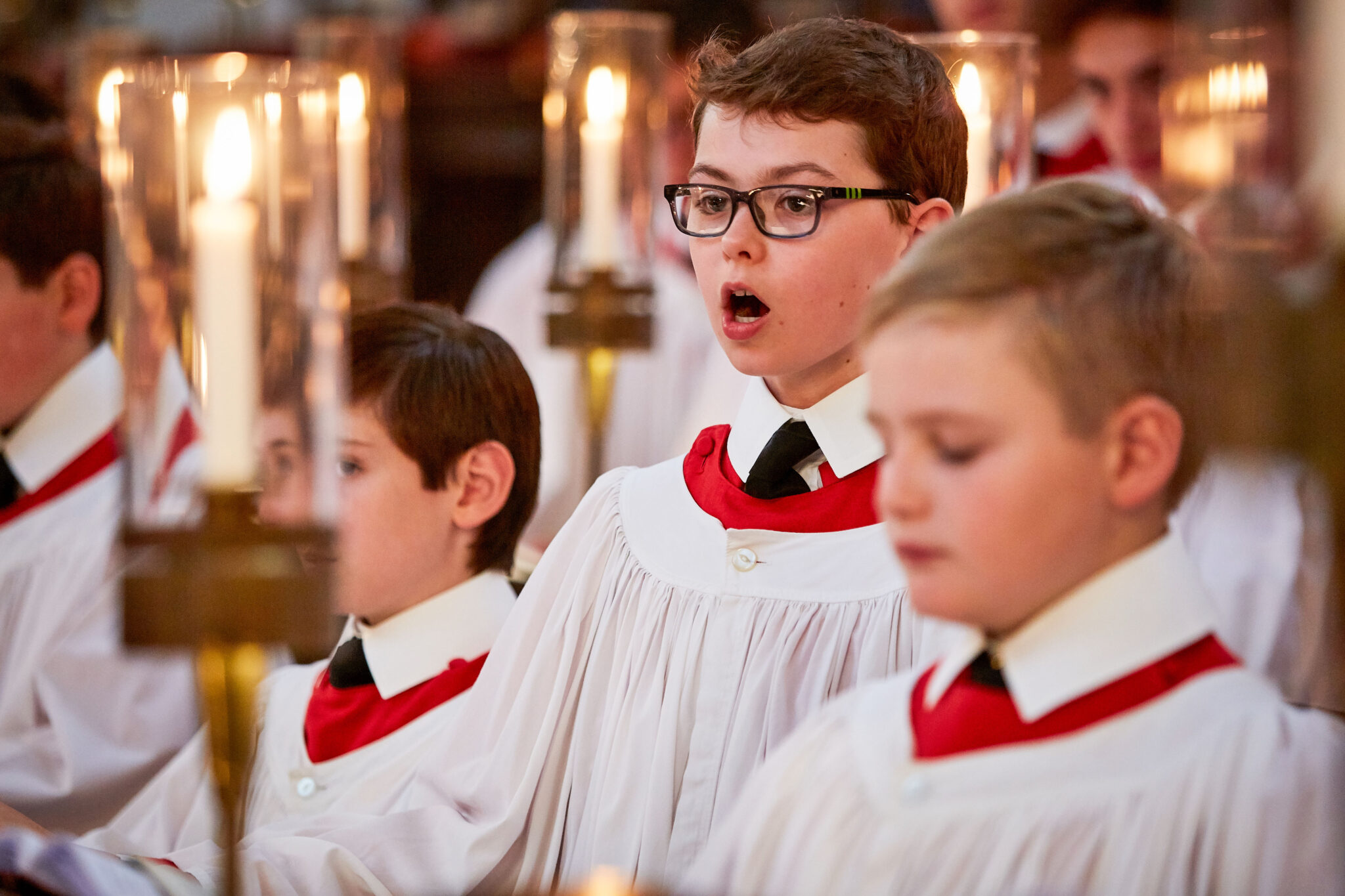 Easter From Kings 2021
Each year, Easter is celebrated with music and readings at the Chapel of King's College in Cambridge. Even those who aren't religiously-inclined can appreciate the music and beautiful setting.
April 6th Premieres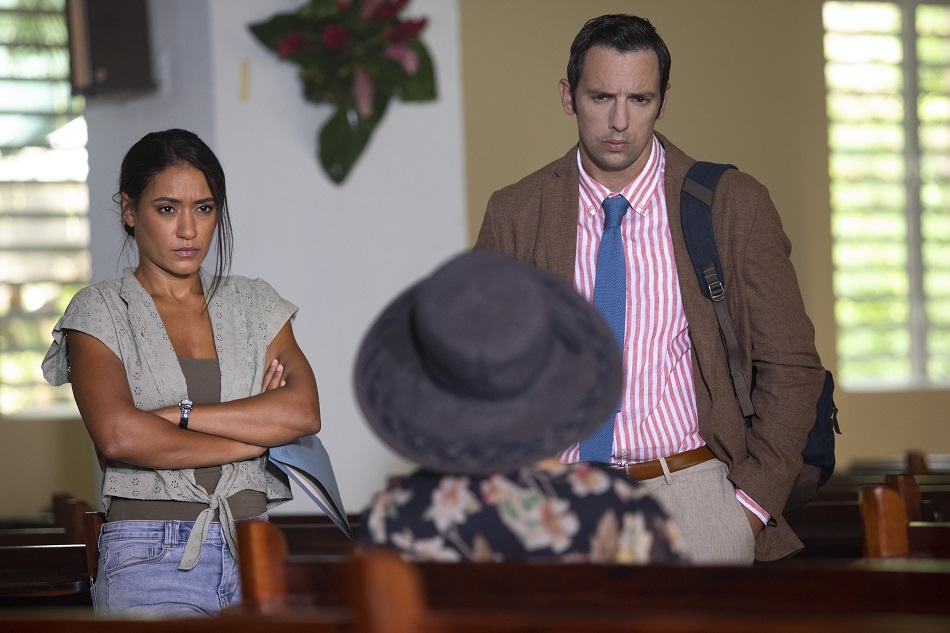 Death in Paradise, Series 10
The latest series of Death in Paradise is coming to BritBox faster than ever before! The light mystery is set on the sunny Caribbean island of Saint Marie, and the latest season sees DI Neville Parker (Ralf Little) settling into his role. They went all out for the tenth anniversary, and the season includes the shock return of a familiar face, along with JP's new twins and grave danger for Catherine.
April 8th Premieres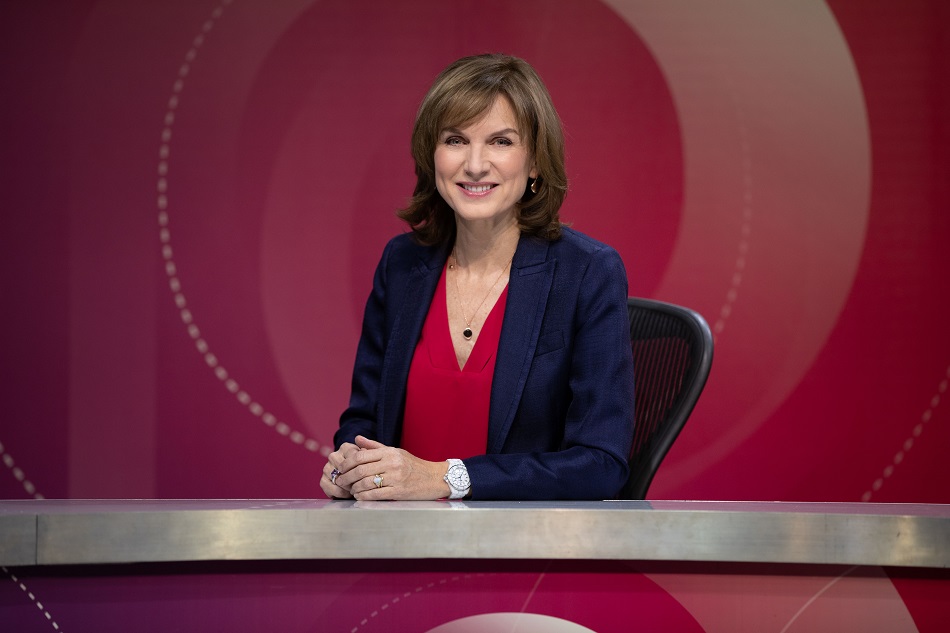 Question Time 2021
This long-running series gives the general public a chance to have their questions answered by a panel of political figures, journalists, and trade union leaders (along with the occasional comedian or celebrity). Fiona Bruce presents.
April 13th Premieres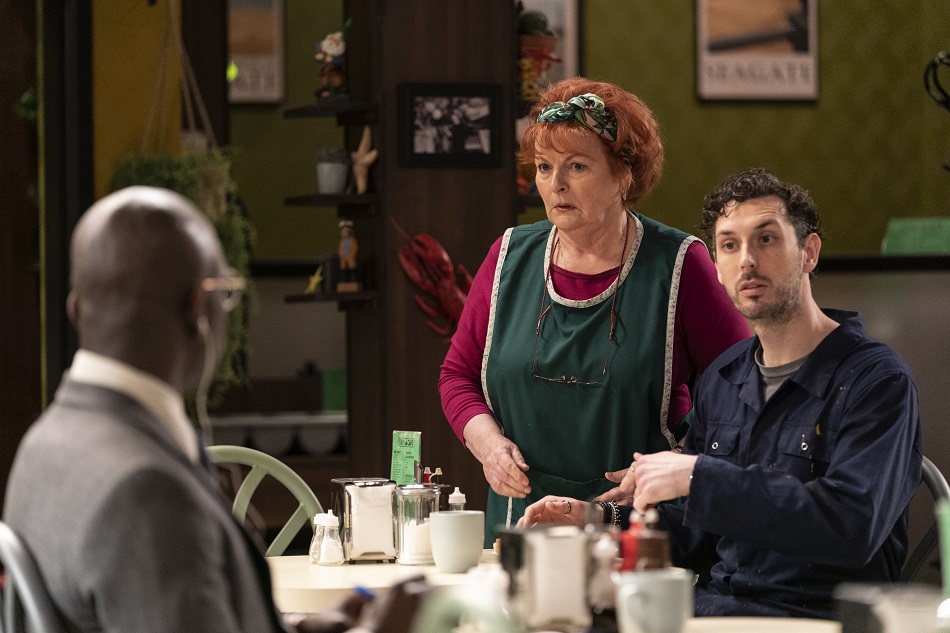 Kate & Koji, Series 1
Brenda Blethyn (Vera) stars alongside Jimmy Akingbola (Rev) in this American-style sitcom about a working-class woman whose seaside cafe sees an uptick in business when an African asylum-seeking doctor begins hanging around and giving medical advice to customers. Though the two are similar in many ways, they don't always get along.
April 20th Premieres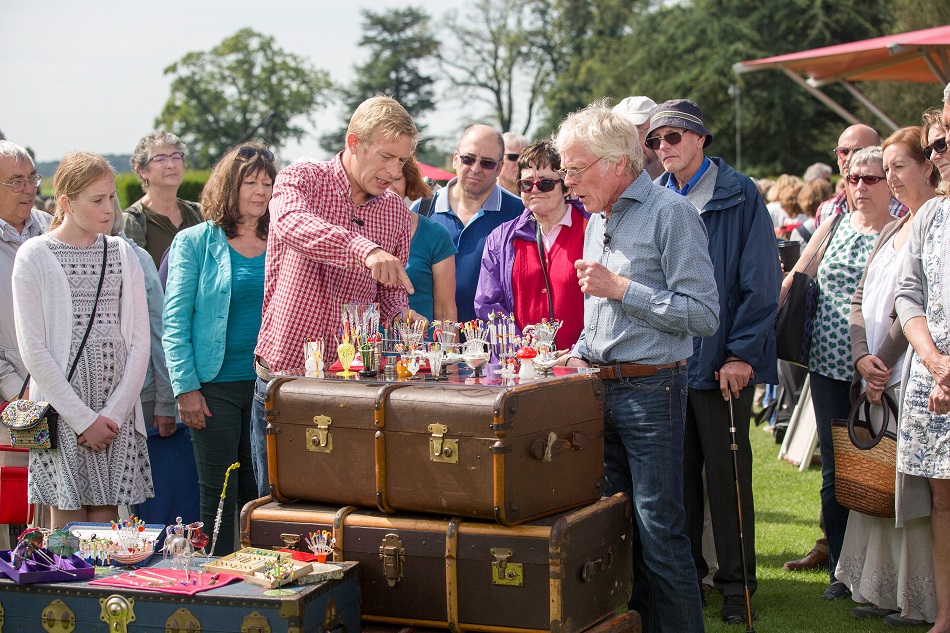 Antiques Roadshow, Series 40
This long-running British classic celebrates its 40th anniversary with an episode based at the stunning Castle Howard in North Yorkshire. Other settings for the series include Floors Castle, Cardiff Castle, Abbey Pumping Station, and a variety of other lovely, historic spots. Items this season include a possible Renoir sketch, a letter by Charles Darwin, and a pair of diamond earrings nearly lost in the post.
Love Antiques Roadshow? You can catch more episodes HERE and HERE.
April 27th Premieres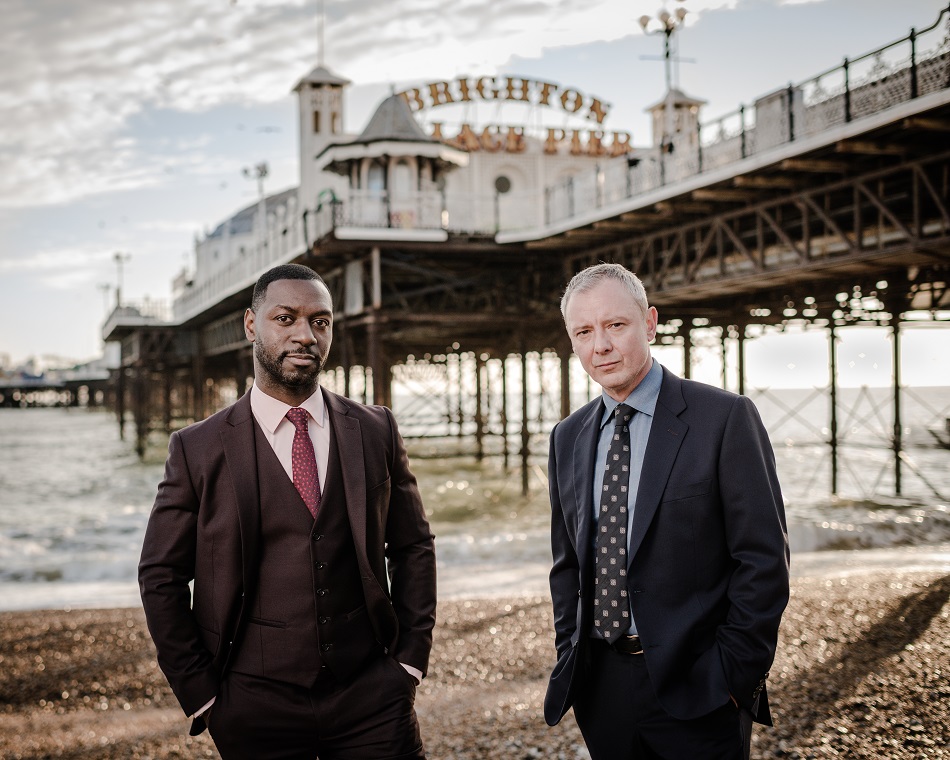 Grace
Based on Peter James' Roy Grace series, John Simm stars in this thriller about a talented but troubled DS who's given his life to the job. The series was adapted for television by Endeavour screenwriter Russell Lewis.
When the series opens, DS Grace is struggling with both his career and his personal life. His beloved wife has disappeared without a trace, and after an incident at work, he's been relegated to cold cases. Still, a co-worker sees he has a lot to offer and brings him on to help with a puzzling case.
There are two standalone episodes, with the second one premiering in May.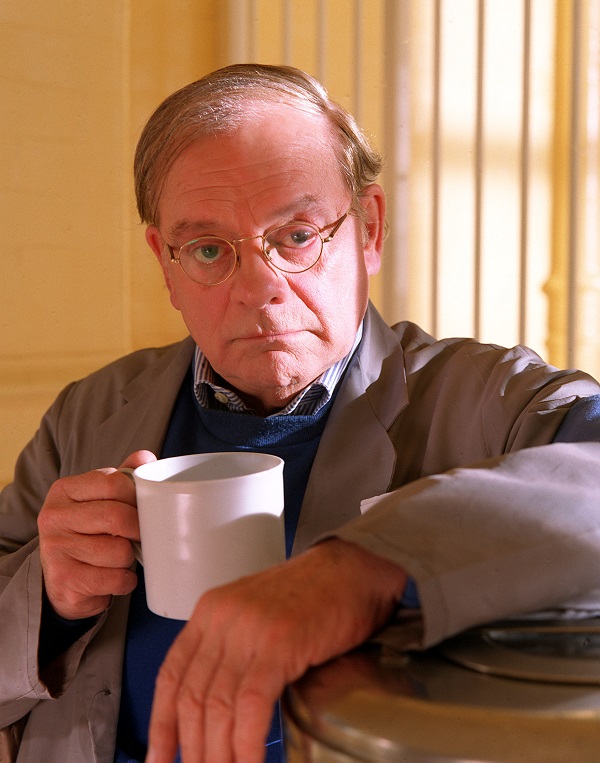 Rough Diamond (2005)
This feature-film sees David Jason (A Touch of Frost) starring as Diamond Geezer Des, an inmate who uses charisma and cleverness to pull off grand thefts. He might seem like a frail and kindly old man, but it's all part of his plan.
Which of the New Shows on BritBox Will You Be Watching in April 2021?
We're always most thrilled about new mysteries like Death in Paradise and Grace, but it will be great to see The Brittas Empire and Hi-de-Hi! again. What will you be watching on BritBox in April?
Don't have a BritBox account? You can sign up for one HERE on their website, or HERE on Amazon Video (particularly useful if you prefer to manage subscriptions through Amazon or you don't have a smart TV that supports BritBox). Not sure about the BritBox vs. Acorn TV decision for your British TV watching needs? We compare the two HERE.
Save it on Pinterest!