British TV Christmas Specials on Acorn TV: 2021 Edition
In some cases, we earn commissions from affiliate links in our posts.
Last Updated on December 5, 2021 by Stefanie Hutson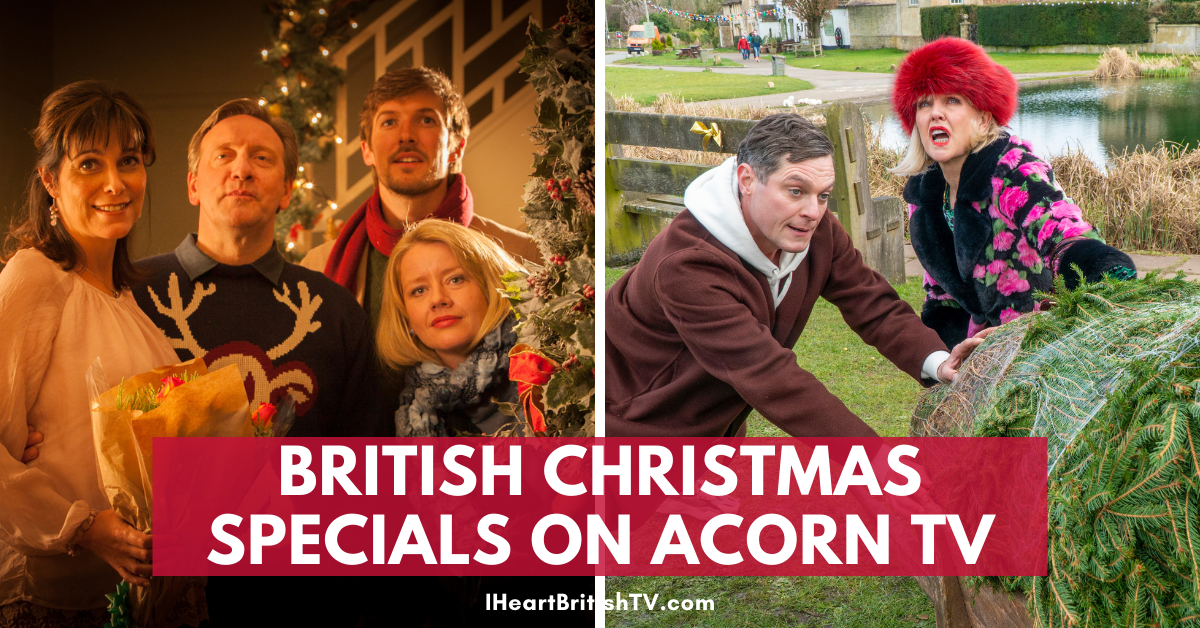 One of the many neat things about British TV is that a lot of ongoing shows make really great Christmas episodes. Rather than just throwing in a Christmas tree in some random episode that's sort of near the holiday, the major channels plan special programming for Christmas Day (and often, Christmas Eve, Boxing Day, New Year's Eve, and New Year's Day).
Many long-running comedies and dramas will eventually do at least one or two Christmas specials – and some shows do one almost every year. In this post, we take a look at the ones available over on Acorn TV. Since Acorn TV also carries a number of shows from the Commonwealth and Europe, we've also included a couple of Australian specials, too.
2021 British TV Christmas Specials on Acorn TV: Already Available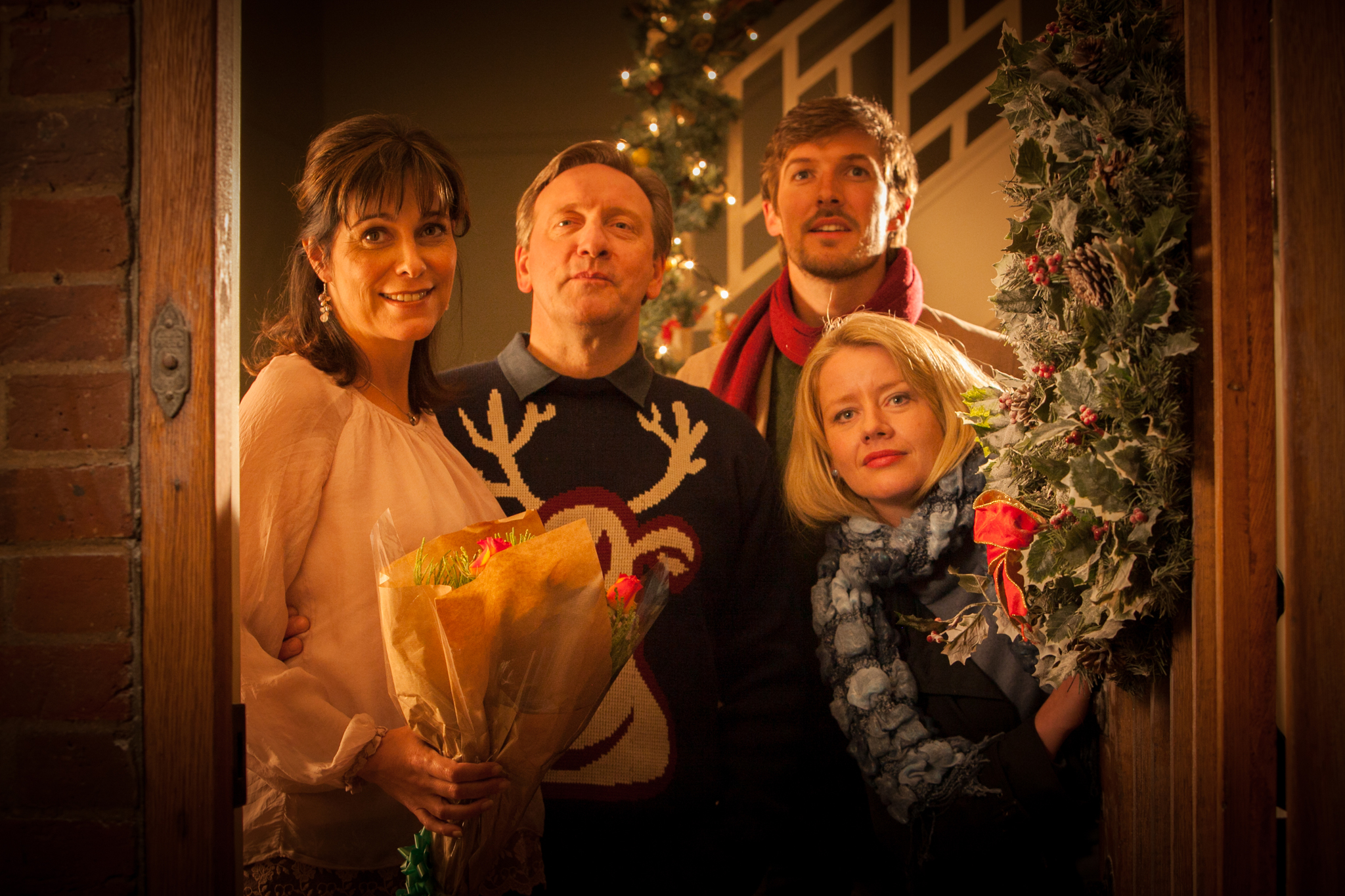 Midsomer Murders – So far, Midsomer Murders has released four Christmas-themed episodes: Ghosts of Christmas Past, Days of Misrule, and The Christmas Haunting. They're listed as Series 7, Episode 7; Series 11, Episode 6; and Series 16, Episode 1.
Some years ago, they released a Christmas DVD with episodes that were originally aired as Christmas/New Year's specials (though Christmas isn't n necessarily a prominent theme in all of them). Those episodes were: 'Ghosts of Christmas Past' (S7E7), 'Death of a Stranger' (S3E1), 'A Talent for Life' (S6E1), and 'Shot at Dawn' (S11E1).
Foyle's War – You might think a drama about WWII-era Britain would be lacking in holiday spirit, and it's true that Foyle's War didn't have a ton of holiday episodes. They did have one, though. In Bleak Midwinter (Series 5, Episode 1), we visit December 1942, where Foyle busts a restaurateur for offering illegal Christmas foods. Watch it HERE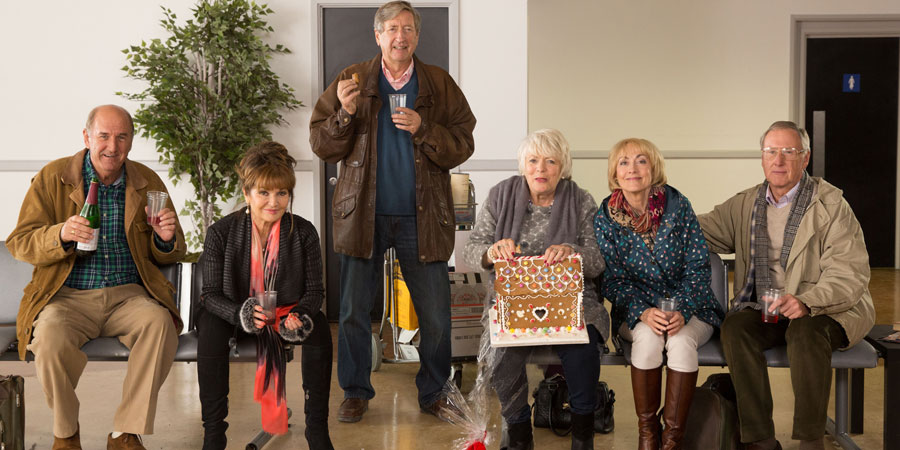 Boomers – This sitcom about three couples coming to terms with retirement includes well-known actors like Alison Steadman, Stephanie Beacham, and Philip Jackson. While most of the series was set in coastal Southern England, the Christmas special has them on a disastrous trip home from the Christmas markets in Cologne. Watch it HERE
Birds of a Feather – After their husbands are arrested for robbery, two sisters are left to fend for themselves. While Acorn only has some of the more recent seasons, they do have one of the Christmas specials. You'll find it listed as either Season 1, Episode 9 or simply "Christmas Special" on their website. Watch it HERE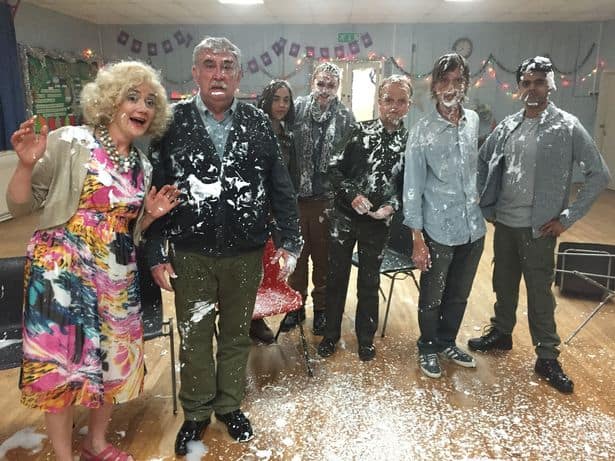 Detectorists – This sublimely quirky comedy about a group of metal detecting enthusiasts had one Christmas special over its three seasons (though we can always hold out hope for more, especially since there's been talk of a possible Detectorists: Season 4). You'll find it listed as Season 2, Episode 7. Watch it HERE
Doc Martin – While Doc Martin traditionally airs in autumn and winter months, they've had a surprising lack of Christmas episodes over the years. Just one episode is listed as a Christmas special, having aired on Christmas day in 2006. "On the Edge" is not the most Christmas-y special you'll ever see, but you can find it listed under Season 2, Episode 9. Watch it HERE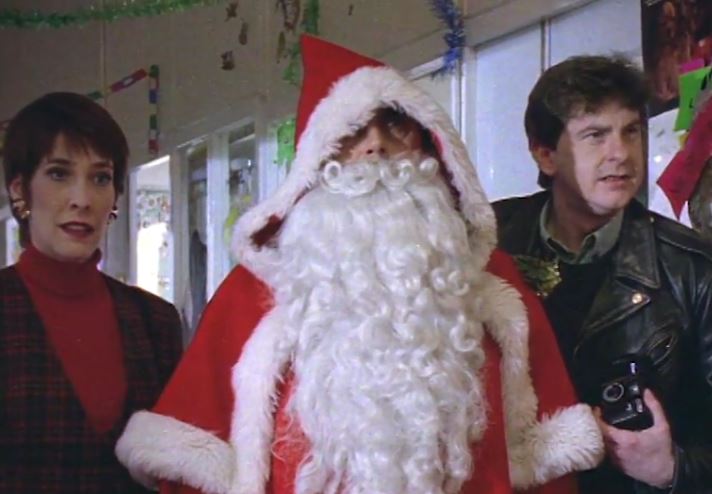 Lovejoy – This playful mystery series follows Lovejoy, a man who's abnormally talented at assessing the value of antiques. The series ran for 6 series and 71 episodes, one of which was a Christmas special. You'll find it under "The Prague Sun" – Series 3, Episode 13. Watch it HERE.
Wild at Heart – This early 2000s series starred Stephen Tompkinson (Ballykissangel) as a veterinarian who moved his family to Africa. This one's actually more of a New Year's Eve special, but we're calling it close enough.
Warning: This was the final episode of the series, so it's not recommended unless you've watched the rest of the series. It won't make a lot of sense, and there are definitely things that would spoil your experience of earlier seasons. Watch it HERE.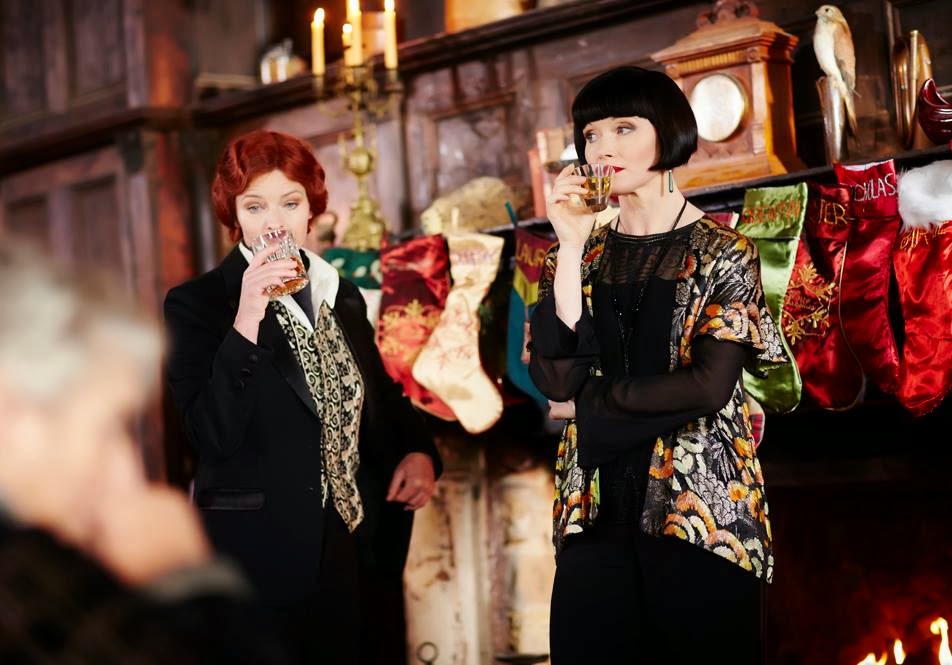 Miss Fisher's Murder Mysteries – Fans of Agatha Christie are sure to enjoy this 1920s period mystery starring Essie Davis as the brilliant and independent Miss Fisher. Set in Melbourne, the series sees her solving mysteries alongside her trusty assistant Dot – and occasionally butting heads with Detective Jack Robinson. In Series 2, Episode 13, you'll find "Murder Under the Mistletoe". Watch it HERE.
Ms. Fisher's Modern Murder Mysteries – This spin-off series has a New Year's Eve episode, "New Year's Evil". You'll find it in Series 2, Episode 8. At a New Year's Eve party at the Adventuresses' Club, a shot rings out in the dark and Peregrine and James will have to work together to contain the suspects and find the killer. Watch it HERE.
Doctor Finlay – After serving in World War II, Doctor Finlay returns to Scotland to practice at Arden House. The series was filmed in Auchtermuchty, and early parts of the show focus on the modernization of medicine and the institution of the NHS. The very last episode, aired in December of 1996, was a Christmas special called "Snowblind". Watch it HERE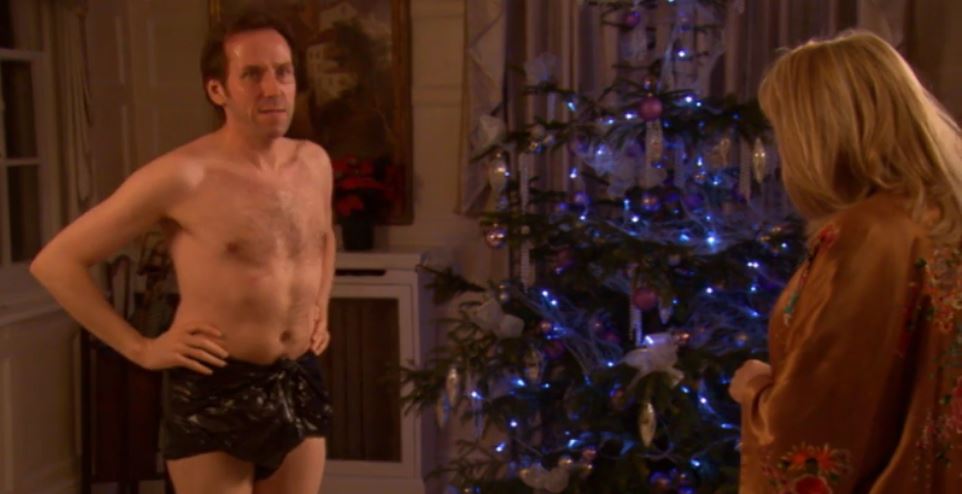 Worst Week of My Life – Ben Miller (Death in Paradise) stars in this quirky comedy about a man who finds disaster in all situations. The entirety of the third series follows him through a disastrous Christmas with his wife's family (which includes the delightful Alison Steadman of Gavin & Stacey fame). Watch it HERE.
The Moodys – This Australian series is entirely about Christmas, and it follows a quirky family as they attempt to get through the Christmas holiday. Watch it HERE.
2021 British TV Christmas Specials on Acorn TV: Coming Soon
There's quite a lot of festive content that's already available on Acorn TV, but that's not all. They're adding some more in December, and we've included those selections below.
Keep in mind: This is NOT the complete list for December premieres. You can view the full Acorn TV December 2021 premiere listing HERE.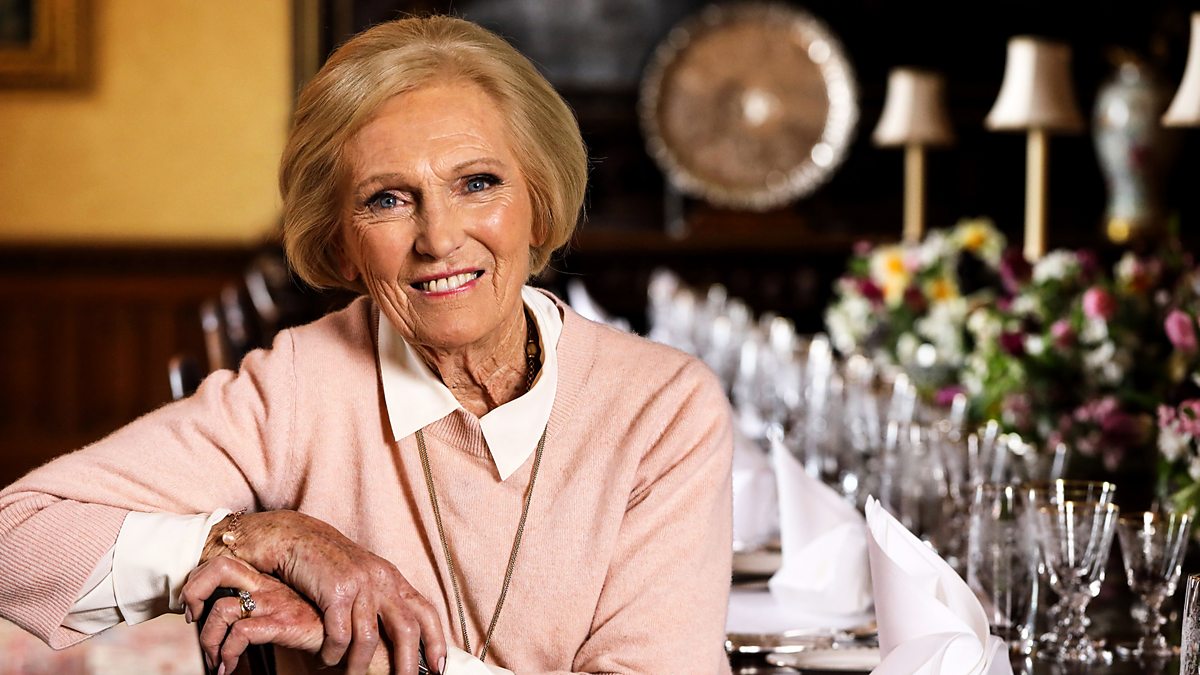 Mary Berry's Country House at Christmas
Alongside Mary Berry's Country House Secrets, we'll be getting a special treat – Mary Berry's Country House at Christmas. In each episode, Mary Berry gets behind-the-scenes access to some of the UK's most spectacular country houses. She ventures beyond the tourist areas to show us the families that occupy the homes and how they live today. Premieres on December 6th.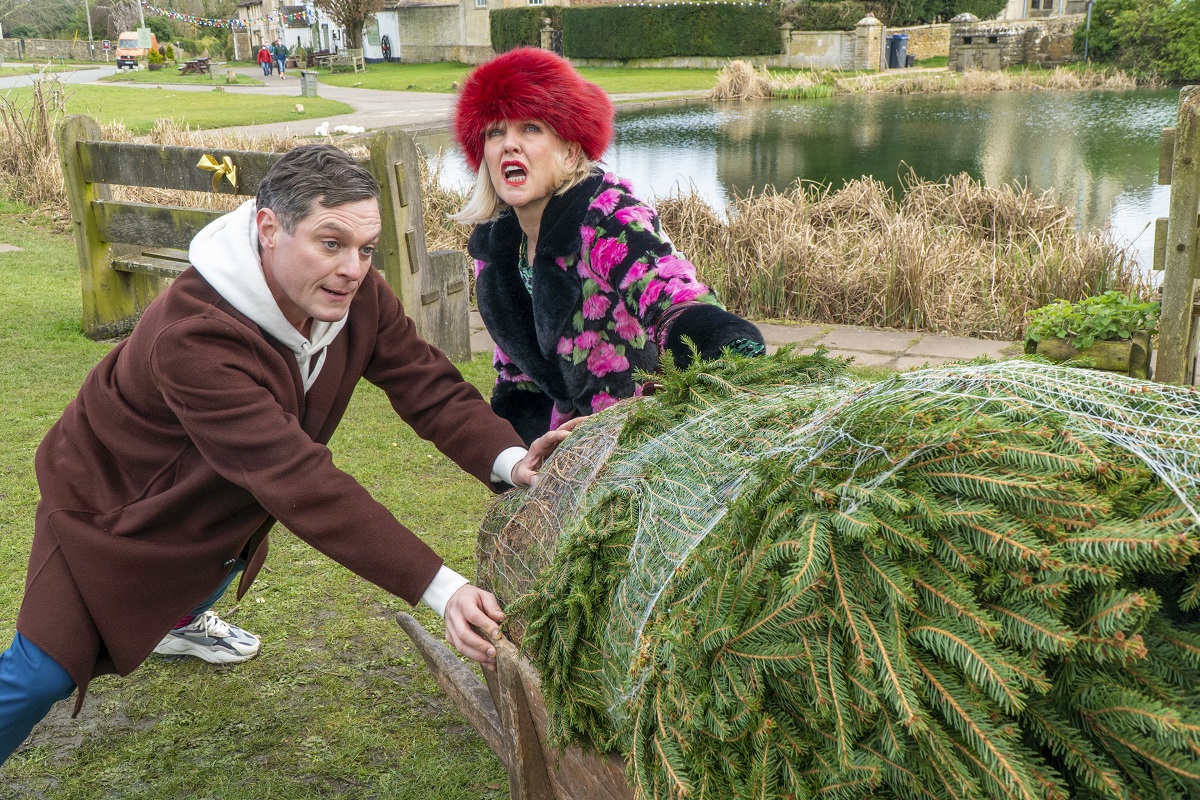 Agatha Raisin, "Kissing Christmas Goodbye"
Ashley Jensen returns as Agatha Raisin in this holiday-themed feature-length episode based on the Agatha Raisin novel "Kissing Christmas Goodbye". She's hired to protect a woman, but when the woman is murdered anyway, she'll have to figure out who did it. Suspects include local villagers and the woman's own children. Premieres December 20th.
The remainder of Agatha Raisin's Season 4 will premiere in early 2022. Catch up on previous episodes HERE.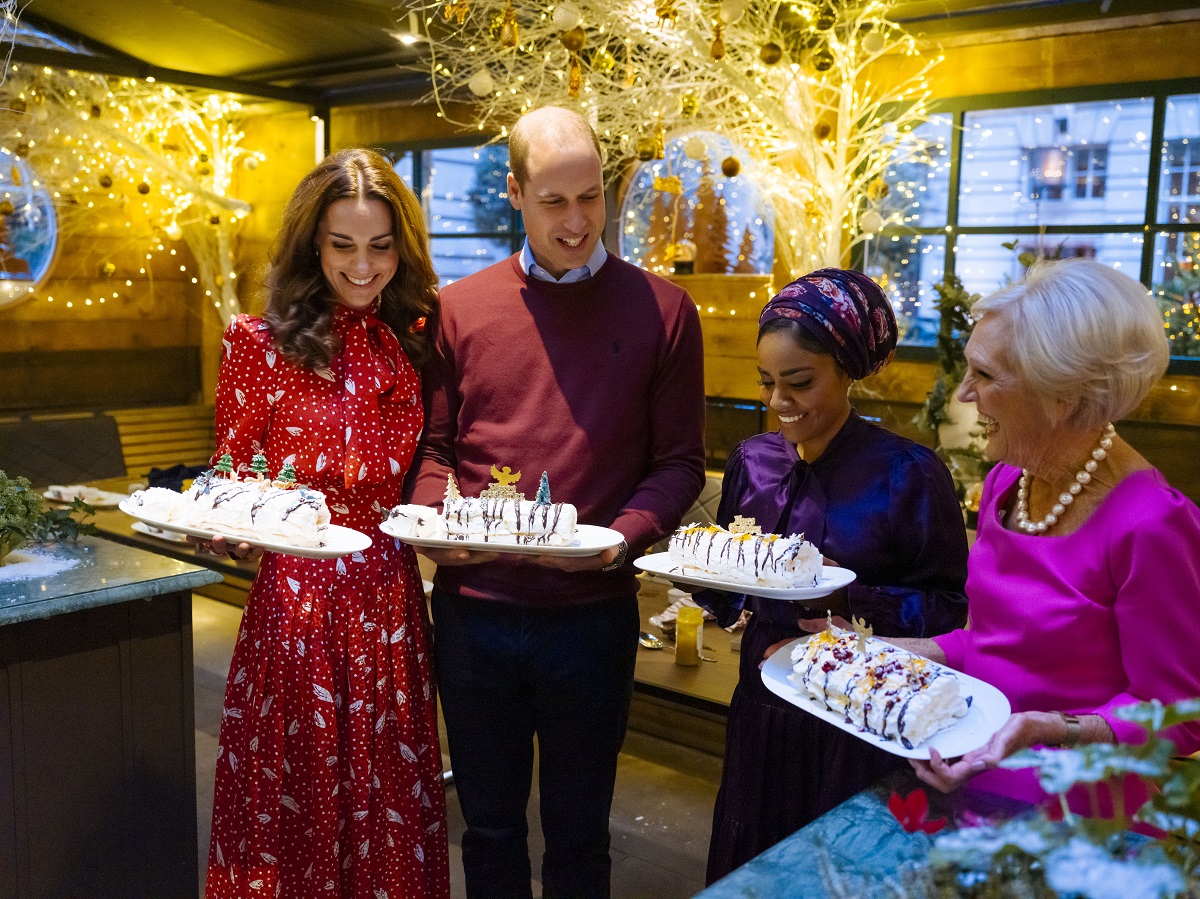 A Berry Royal Christmas (2019)
Mary Berry teams up with Will and Kate to celebrate the holidays and prepare a special meal for a group of people working and volunteering over Christmas. Premieres December 20th.
Other Christmas Specials on Acorn TV?
What's your favorite of the group? And did we miss any (that are on Acorn TV)? Let us know in the comments!
If these aren't enough for you, check out some of our other Christmas posts:
Save it to Pinterest!