The Best British Christmas Adverts of 2017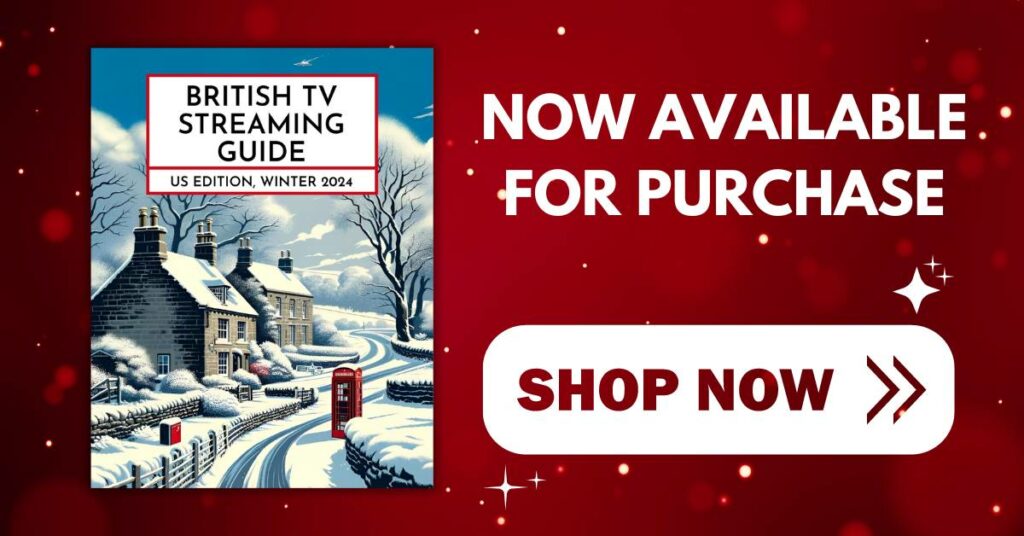 The British TV Streaming Guide: US Edition, Winter 2024 is now available. Get yours HERE.
In some cases, we earn commissions from affiliate links in our posts.
Last Updated on December 12, 2020 by Stefanie Hutson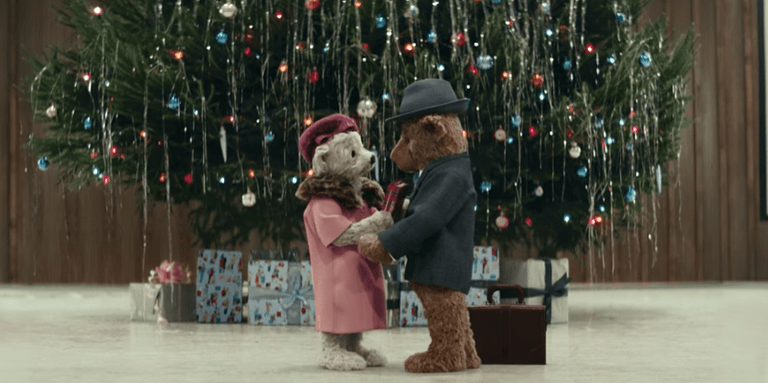 Here in the United States, the Christmas season is generally acknowledged to start on Thanksgiving or the day after (though some retailers would like us to believe it starts much, much sooner). In the United Kingdom, it's quite rare to celebrate the American Thanksgiving – for obvious reasons – and the "official" start of the Christmas season is less of a definite thing. To some, it's the day the local high street turns on its Christmas lights. For others, it's the day they see their first Christmas advert of the season.
The Brits have made the Christmas advert into an art form. Nearly every major grocery and department store comes up with something, and some are long enough to rightfully be considered theatrical shorts (like last year's Burberry mini-movie). Nearly all are sentimental or sappy, highlighting all the warm and fuzzy feelings the holiday season is supposed to provoke.
Below, we've highlighted some of this year's best and most popular British Christmas adverts. Which one is your favorite?
London Heathrow 2017 Christmas Advert: Home for Christmas
London Heathrow has really been doing a great job on their Christmas ads the last couple of years. Both this year and last, they've featured traveling teddy bears, with great results. This is definitely one of the better adverts this year.
Marks & Spencer 2017 Christmas Advert: Paddington & The Christmas Visitor
M&S gives us another bear-themed advert that's every bit as charming as the one from London Heathrow. In true Paddington form, the little guy greatly misunderstandings what's occurring on his rooftop on Christmas Eve – and a wild adventure results. Don't miss this one!
Tesco 2017 Christmas Advert: Turkey, Every Which Way
When it comes to controversy, there's a clear winner (or loser) this holiday season. It's Tesco by a landslide. Although diversity and cultural inclusion seemed to be highlighted in many adverts this season, Tesco took it a little further and included a Muslim family and an "Everyone's Welcome" message at the end of the commercial. Given that Christmas is a Christian holiday, the inclusion of observant Muslims caused a fair bit of outrage on all sides. Diversity efforts aside, it's a pretty bland commercial.
Waitrose 2017 Christmas Advert: #ChristmasTogether
Although I don't like this one nearly as much as their 2016 effort (the sweet tale of a determined little bird), it's cozy and tasteful with a great happy ending. It feels like something that could happen in just about any small town in the UK (and many other parts of the world).
Asda 2017 Christmas Advert: Best Christmas Ever
Asda might just win the prize for "Christmas advert I'd most like to be inside". In this one, a little girl and (presumably) her father visit a Wonka-like factory where all manner of Asda products are being produced.
Aldi 2017 Christmas Advert: Kevin the Carrot Returns
Last year, Aldi charmed us with the tale of Kevin the Carrot. This year, he's back in a tale of love and mystery – and he delivers what might be the best line of any Christmas advert this season: "I think i just pea-d myself."
John Lewis 2017 Christmas Advert: Moz the Monster
Of all the John Lewis Christmas ads I've seen, this might be my least favorite. Even though it's only 2 minutes long, I won't give any spoilers here – but the end just isn't very satisfying.
Sainsbury's 2017 Christmas Advert: #EveryBitofChristmas
This year's Sainsbury's ad is not nearly as cute as the Mog's Christmas ad they did back in 2015, but it's visually interesting because the scenery changes quite rapidly.
Morrison's 2017 Christmas Advert: Free From
This year, Morrison's used a sweet and supportive big brother in an ad that highlights their "Free From" line – items free of gluten, wheat, and milk.
Barbour 2017 Christmas Advert: The Snowman & the Snowdog
Last but certainly not least, Barbour decided to continue the story of The Snowman & the Snowdog (a popular UK film and book). It's everything a Christmas advert should be – cute, Christmas-focused, and happy. And we agree, Snowman won't forget that gift, because Barbour coats last FOREVER.
https://www.youtube.com/watch?v=-b7WnYrIGSs
Need More Christmas?
Can't get enough Christmas? Check out the top Christmas adverts from 2016 here, or learn more about where to watch British TV Christmas Specials here.