Agatha Raisin, Season 5: Renewed or Cancelled?
In some cases, we earn commissions from affiliate links in our posts.
Last Updated on January 17, 2023 by Stefanie Hutson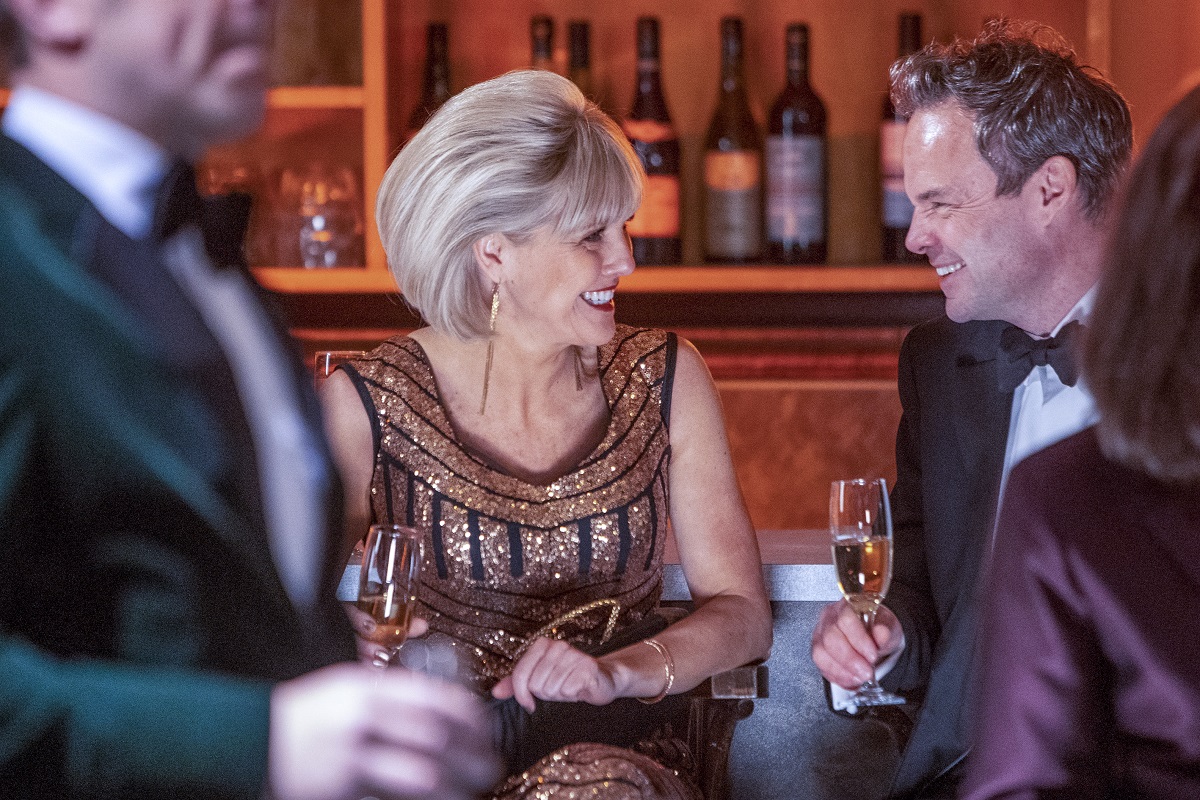 Back in 2021, Acorn TV commissioned the cozy mystery series Agatha Raisin for a fourth season. Those episodes aired in 2022, and now that another year has passed, many are wondering – will there be a season 5 of Agatha Raisin?
What's Agatha Raisin About?
Agatha Raisin is a British TV mystery series based on the Agatha Raisin book series by the late MC Beaton (now carried on by a friend, Rod Greene, with her blessing). Both the books and the TV episodes follow the detecting adventures of a former London PR executive who sold her business and took an early retirement to the Cotswolds.
Self-centered but ultimately quite vulnerable, Raisin divides her time between chasing men and chasing murderers. It's a light series without too much in the way of on-screen sex, swearing, or graphic violence – assuming you don't count Agatha's common cry, "Snakes and bastards!"
Will There Be a Season 5 of Agatha Raisin?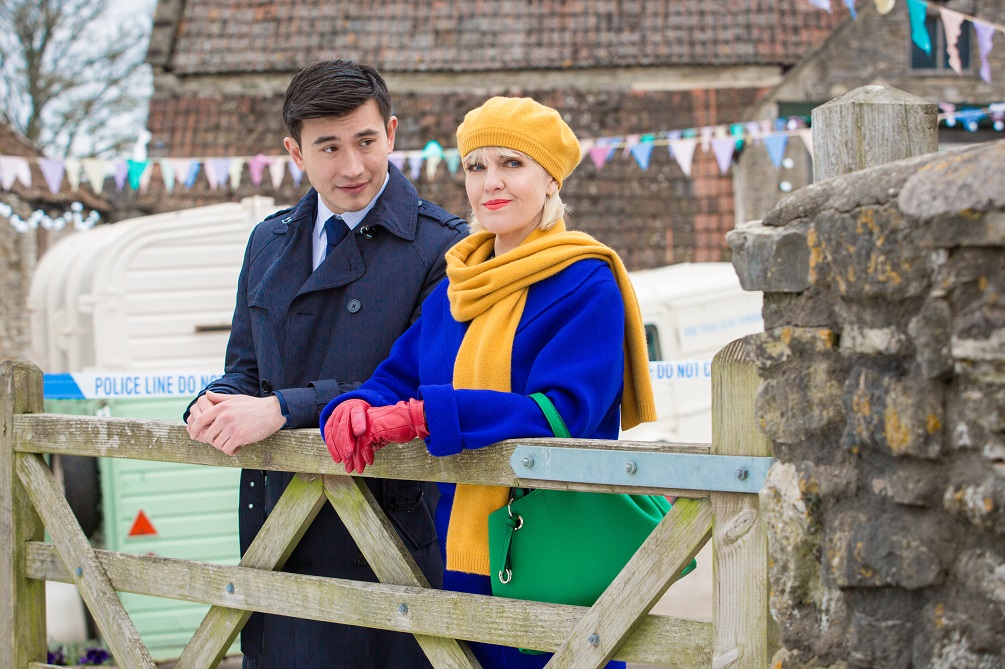 Right now, there's been no official word on whether a season 5 of Agatha Raisin is happening. In most cases, we can find evidence of an upcoming new season 10-12 months before it happens. Casting calls go out, production companies post the news on their websites or social media, and you might even see a few cast members talking about table reads.
To date, we haven't seen anything about season 5 happening – but we also haven't seen any official word about cancellation. Not all shows get an announcement when they're cancelled though. Some just fade away and never get renewed.
There are two things that might make it LESS likely that we'll see a season 5 of Agatha Raisin, though:
In the US, Acorn TV has been the driving force behind seasons 2, 3, and 4 of Agatha Raisin. Sadly, their parent company, AMC, just laid off a big percentage of their workforce ahead of Christmas 2022 (including one of the best and most helpful press contacts we've encountered at ANY streaming service). A lot of streaming services are cutting back on new productions right now, so if Agatha Raisin was on the border between "maybe" and "maybe not", we wouldn't be surprised to see it cancelled or indefinitely shelved.
Agatha Raisin star Ashley Jensen was recently named as Douglas Henshall's replacement in the popular Scottish mystery Shetland. Keep in mind that the UK is NOT like the US, where shows are often 20-25 episodes/season and actors are frequently locked into exclusive contracts. It's extremely common for British actors to appear in 2-3 shows at a time, given the shorter seasons and lower average pay. Whether Jensen will be able to make time for both is anyone's guess – but with a gig like Shetland, she might not feel the need to over-extend herself with two leading roles.
Again, we want to make it clear that there's been no official announcement either way (as of January 2023). We'll update this when and if we hear more.
In the Meantime, Check Out the Books…
We know not everyone's a reader, but if you enjoyed the Agatha Raisin TV series and you're left wanting more, there are 30+ books available to enjoy. Even if you hate to read, you can always get them in audiobook format. Most of the books are available with Dame Penelope Keith (To the Manor Born) as narrator, and she's absolutely delightful.
We've listed them all below, including the series they correspond to, where applicable.
Read the books here:
There are also a couple of shorter titles…
While M.C. Beaton herself is no longer with us, she worked closely with a ghostwriter, Rod Greene, at the end of her life. Together, they finished Hot to Trot – and she gave him her blessing to continue on after her passing. Though his first couple felt a bit "off", the most recent release, Devil's Delight, feels a lot closer to the "old Agatha". It surely can't be easy to take over a long-running series like that, but it seems he's making adjustments and getting better with each volume.
With that approval, he will carry on with both the Agatha Raisin and Hamish Macbeth books. You can read more about M.C. Beaton's Agatha Raisin series and the transition over at Great British Book Club.