Agatha Raisin, Season 4: Premiere Date & Where to Watch
In some cases, we earn commissions from affiliate links in our posts.
Last Updated on January 25, 2022 by Stefanie Hutson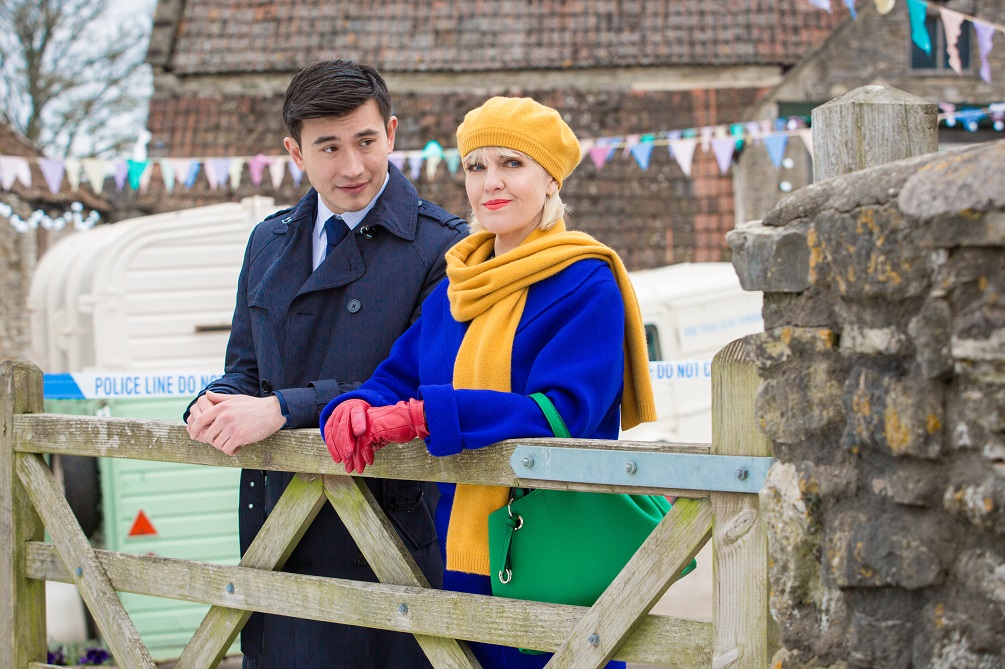 Early in 2021, Acorn TV announced that they had commissioned a season 4 of Agatha Raisin, and that in spite of pandemic delays, they would be heading into production shortly.
Of the new season, star Ashley Jensen said:
I am overjoyed to be returning as Agatha Raisin. A role I love playing and a show that is very close to my heart. I am excited to see what's in store for Agatha and her merry band of misfits in Series 4.
As we approach the end of 2021, we have wonderful news – there will be a new episode in 2021, along with three more to enjoy in 2022.
What's Happening in Season 4 of Agatha Raisin?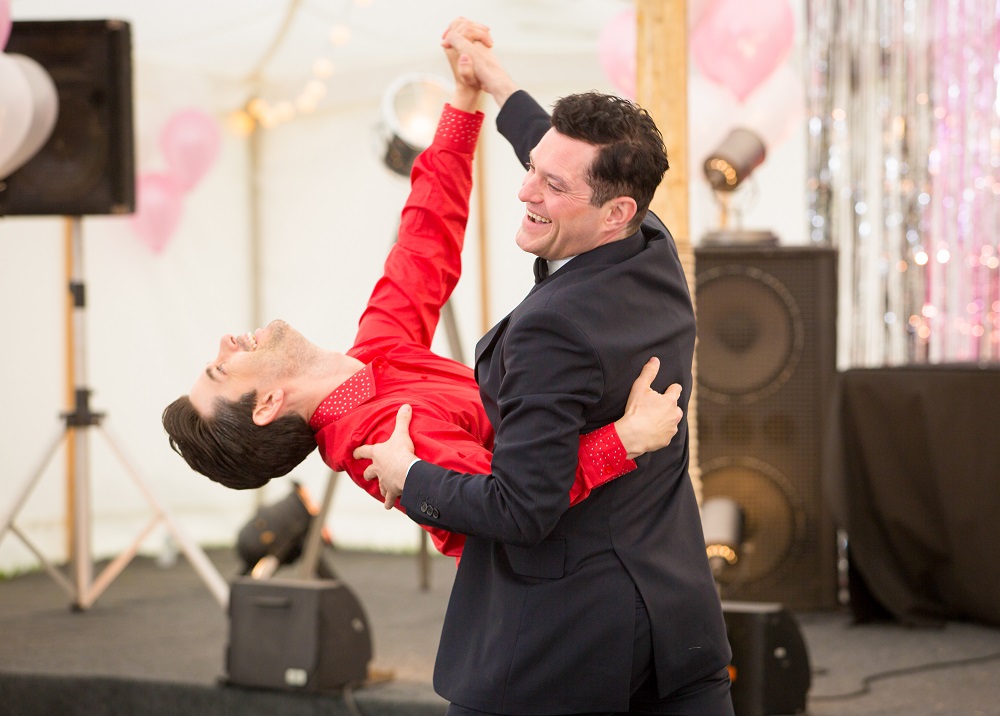 Like the third season, season 4 will adapt four of the late M.C. Beaton's novels in four 90-minute episodes (or eight 45-minute episodes with some services).
"Kissing Christmas Goodbye" – With business booming for Agatha Raisin's Detective Agency, she's in need of a well-earned break. With Christmas just around the corner, it looks like the perfect opportunity to relax. However, when she receives a letter from an old lady begging for protection, Agatha can't help but spring into action.
"Love, Lies and Liquor" – James has finally returned to Carsley and promised to whisk Agatha away on holiday where she can help him write his next book. Agatha's dreams of the French Riviera quickly fade when she finds herself in Snoth-on-Sea, a seaside resort whose glory days are far behind it. When a hotel guest is found murdered, it's up to Agatha to prove who the killer is.
"A Spoonful of Poison" – The competition to be crowned winner of the Carsley Jam-Off has always been fierce, but when the prize jam is poisoned leading to the death of a judge, things may finally have gone a step too far. Determined to bring the killer to justice, Agatha resolves to restore the competition's name.
"There Goes The Bride" – Agatha reluctantly promises to support James by attending his wedding. However, when a body is found during the morning of the big day, it's up to Agatha and the gang to come to the rescue.
Acorn TV has yet to adapt either of the two new novels written by Beaton's appointed successor Rod Greene, but that's not surprising since they've only just been released in the last year or two.
We have no idea whether future seasons might adapt the new novels, or whether they'll stick with M.C. Beaton originals until they run out of them. The TV adaptations are quite different from the books, so even though some fans say the "feel" isn't quite the same in the new books, it seems likely the TV version would still feel pretty similar to previous TV adaptations.
Who's Starring in Season 4 of Agatha Raisin?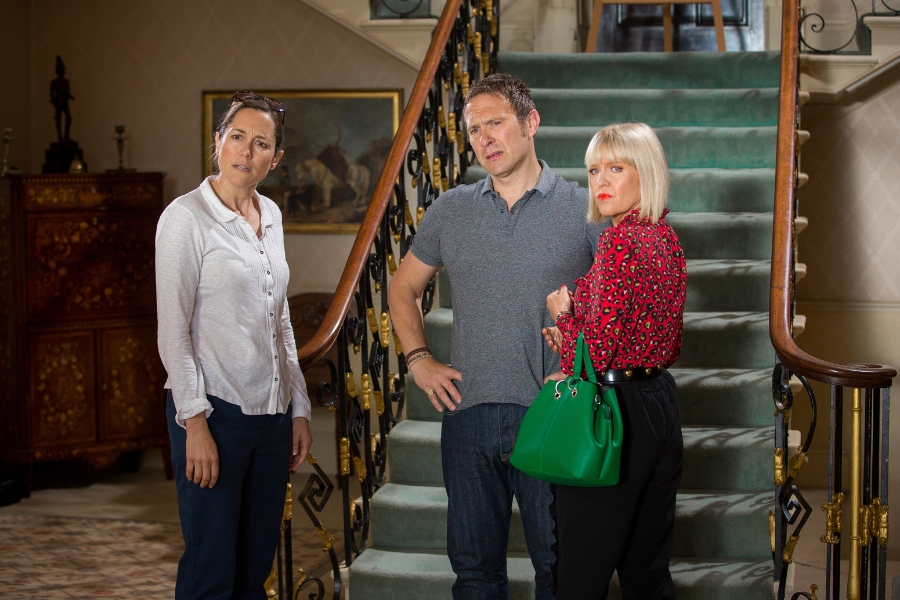 Along with Ashley Jensen as Agatha, we'll see return performances from Mathew Horne (Gavin & Stacey) as Roy Silver, Jamie Glover (Waterloo Road) as James Lacey, Jason Merrells (Safe House) as Sir Charles Fraith, Lucy Liemann (Rev) as Sarah Bloxby, Matt McCooey (The Salisbury Poisonings) as Bill Wong, Jason Barnett (Bridgerton) as Inspector Wilkes, and Marcia Warren (Don't Forget the Driver) as Mrs. Boggle.
When Season 3 came out, there were a lot of comments about the sudden departure of Katy Wix and the addition of Jodie Tyack as junior detective Toni Gilmour. Katy Wix is an incredibly talented actress and she fit the role so perfectly that it was hard to see someone else trying to fill the slot she left behind.
Toni Gilmour IS a real character who enters the scene about halfway through the series, but her portrayal in the TV adaptation is quite different from how she is in the books, and some people have mentioned missing the on-screen chemistry between Wix and Jensen's characters.
So far, there's been no mention of either actress participating in Series 4. Katy Wix has been in demand the last few years, taking on recurring roles in The Windsors, Ghosts, and Stath Lets Flats. In a recent interview, she even mentioned heading back to the set to film season 4 of Ghosts, so it wouldn't be surprising if she's just too busy to take on another show – but we can always hope.
When Does Season 4 of Agatha Raisin Premiere?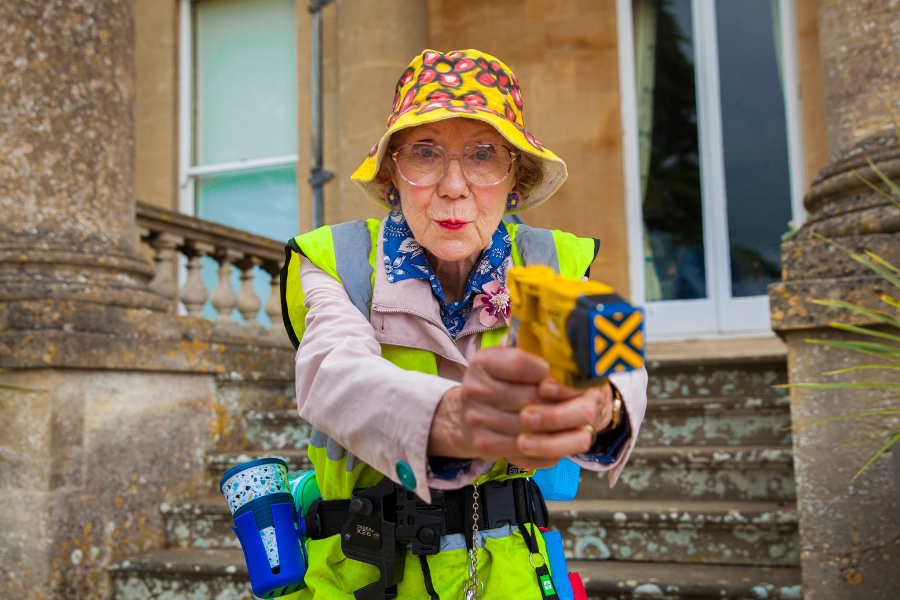 In early November, M.C. Beaton's Facebook page announced that the first episode of season 4 premiered December 20, 2021 on Acorn TV. That episode was "Kissing Christmas Goodbye".
In the UK, "Kissing Christmas Goodbye" premiered on Sky One in late December.
The remaining three two-part episodes will premiere as follows:
February 7th – "Love, Lies, & Liquor" – James takes Agatha on a seaside trip while he researches a new book – only for them to get caught up in a murder at Snoth-on-Sea.
February 14th – "A Spoonful of Poison" – When Dr. Stevens falls from a roof at the jam-making competition, Wilkes hires Agatha to investigate.
February 21st – "There Goes the Bride" – Agatha is called in to investigate when James Lacey's fiancee is murdered just before their wedding.
Now that it has premiered, you can catch up on the first episode of season 4 HERE.
Catch Up Before Season 4 Arrives…
There's still plenty of time to get caught up before Agatha Raisin's season 4 episodes start airing.
There are 9 episodes from Season 1, 3 movies in Season 2, 4 movies in Season 3, and if you're feeling really ambitious, you could start in on the novels or radio series. We particularly like the audiobooks for the series, as most are narrated by the delightful Dame Penelope Keith (The Good Life, To the Manor Born).
We've listed them all below, including the series they correspond to.
While M.C. Beaton herself is no longer with us, she worked closely with a ghostwriter, Rod Greene, at the end of her life. Together, they finished Hot to Trot – and she gave him her blessing to continue on after her passing.
With that approval, he will carry on with both the Agatha Raisin and Hamish Macbeth books. You can read more about M.C. Beaton's Agatha Raisin series and the transition over at Great British Book Club.
Will You Tune in For Season 4 of Agatha Raisin?
While I can't call it my absolute favourite cosy mystery series (I tend to prefer the older ones like Hetty Wainthropp and Rosemary & Thyme), I always enjoy the new episodes. Will you be tuning in for Season 4? Let us know in the comments!
Save it to Pinterest!