Detectorists, Season 4: What We Know So Far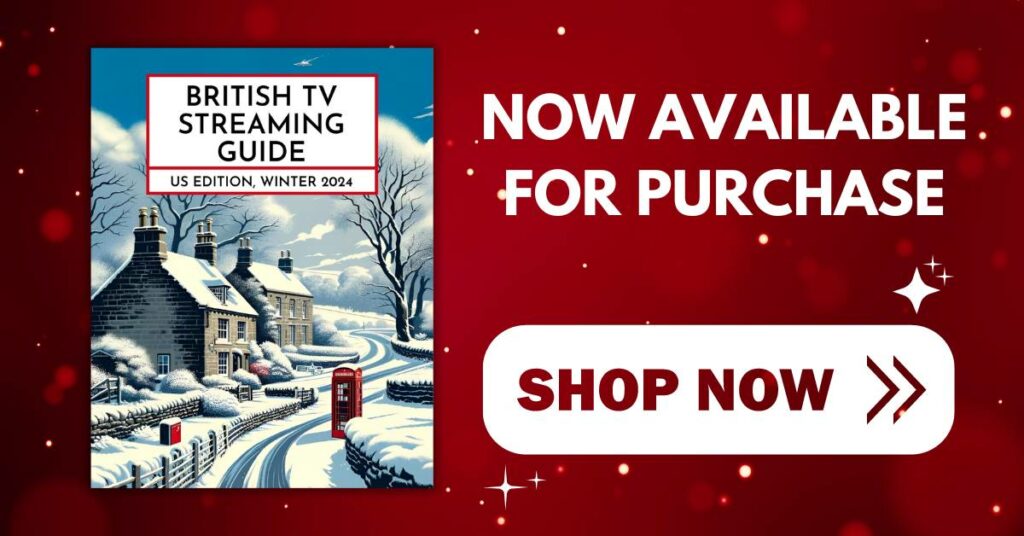 The British TV Streaming Guide: US Edition, Winter 2024 is now available. Get yours HERE.
In some cases, we earn commissions from affiliate links in our posts.
Last Updated on November 21, 2021 by Stefanie Hutson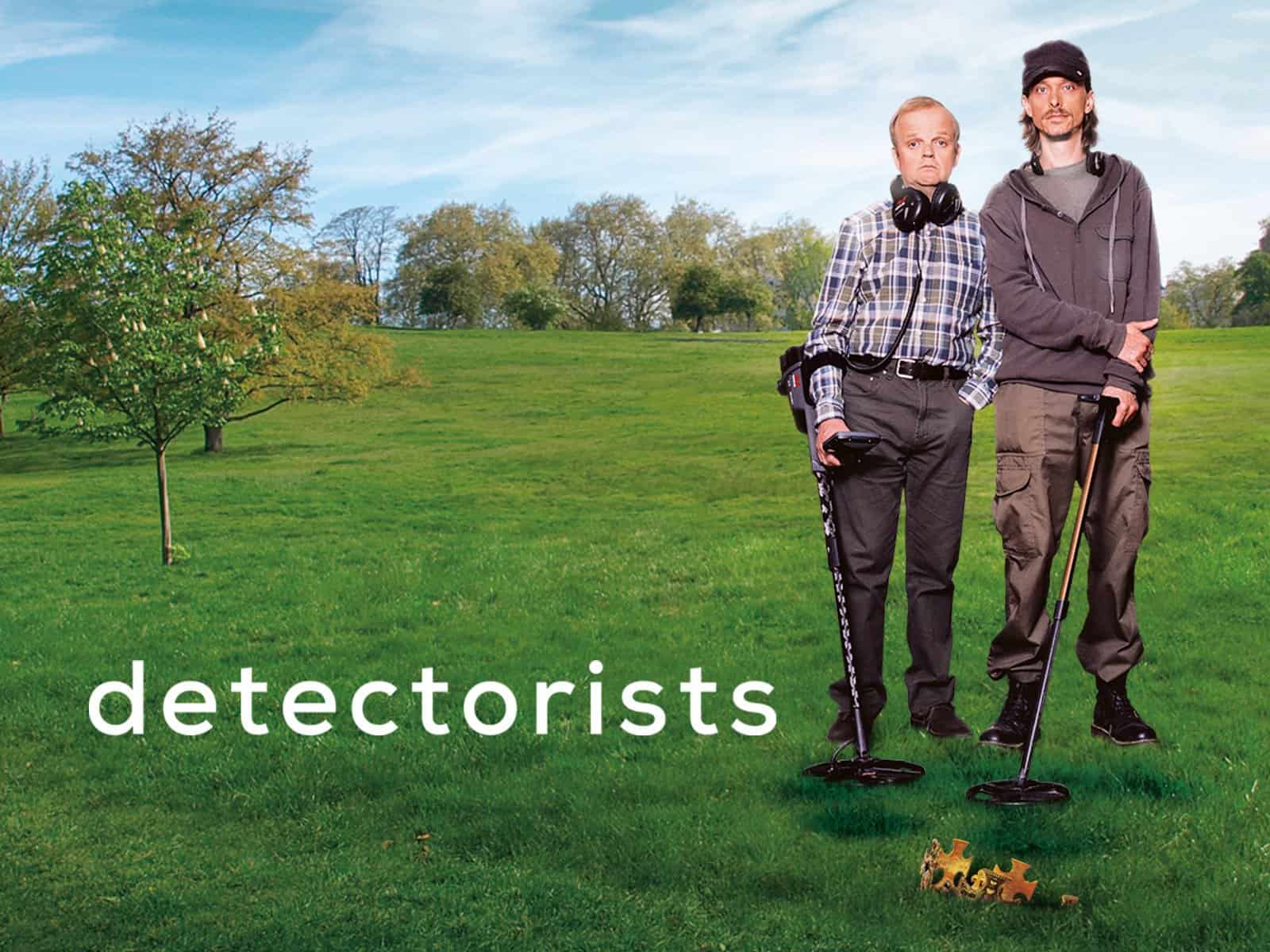 What's Detectorists About?
Detectorists was created, written, acted in, and directed by Mackenzie Crook (The Office). The story revolves around two middle-aged guys, Andy Stone (Mackenzie Crook) and Lance Stater (Toby Jones), who spend their free time metal detecting in and around the fictional town of Danebury in northern Essex. The duo are members of the Danebury Metal Detecting Club – DMDC for short.
The gentle comedy was a surprise hit, winning a BAFTA award in 2015. In May 2019, a panel of sitcom writers and actors voted it 19th in a Radio Times list of Britain's 20 favourite sitcoms.
So what is it that makes this show so special? It would be difficult to distill everything we love about Detectorists into an short article. It's one of those shows where, no matter how many glowing reviews you read, it just can't be fully appreciated without being watched.
Even Crook finds it difficult to describe the show he created, saying"
"I guess I'd say it's a comedy about ordinary people and their hobbies, but it's actually turned out to be much more than that. And in hindsight, I can't really claim that I set out to create this thing that explored so deeply these ordinary lives. Essentially it's about two friends who just spend their time out in the fields metal detecting. I just totally proved your point there. I can't really describe it."
Although metal detecting is the central activity in the show, it's really a story about friendship and getting the chance to peer into the lives of a unique – yet totally ordinary – group of hobbyists.
As Crook put it, they're "actually searching for love and for where they belong and all these other things in their life."
As a child, McKenzie Crook was interested in being a detectorist and finding buried treasure himself. Later in life, he bought a cheap metal detector and put it to work on some of his woodland in Essex. Without having the faintest idea what he was doing, Crook found a Victorian sixpence within the first five minutes.
How Many Detectorists Seasons are There?
Detectorists was first broadcast on BBC Four on October 2nd, 2014, followed by series 2 in October 2015. In March 2017, the BBC confirmed the filming of a third and final season which started airing on BBC Four in November 2017. Each series has six episodes, plus one Christmas special in-between series 2 and 3.
The show is set in Essex, but it's mainly filmed in Suffolk with Framlingham being the primary location. Other locations used in filming include Orford, Great Glemham, Ipswitch, and Aldham.
Detectorists Cast Members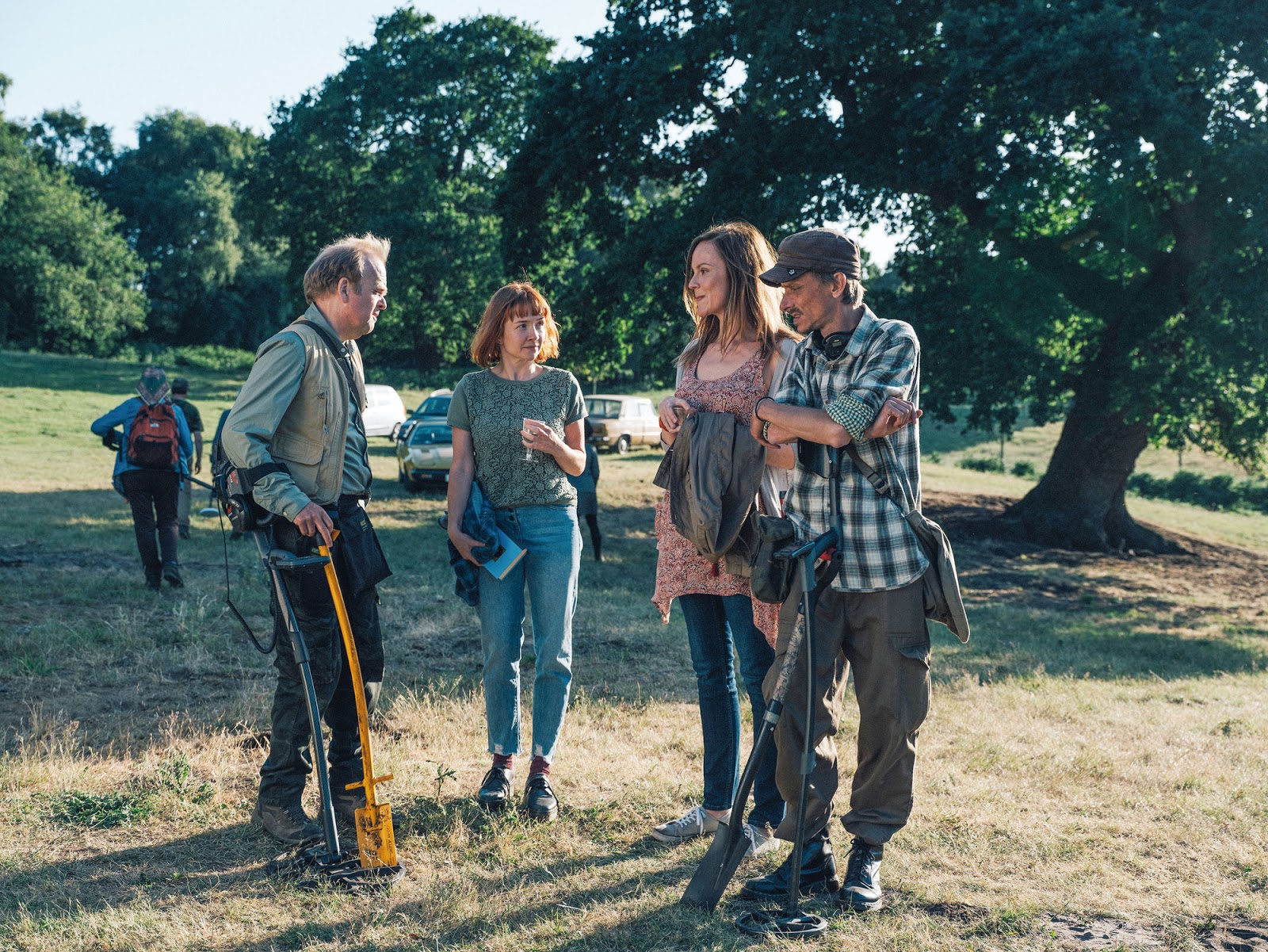 In addition to Crook and Jones, Rachel Stirling (The Bletchley Circle) stars as Becky, Andy's partner who is a primary school teacher. Becky tries her best to be supportive but doesn't fully understand the allure of metal detecting.
Toby Jones's character, Lance Slater, is a forklift driver and proud owner of a yellow Triumph TR7. His ex-wife Maggie (Lucy Benjamin) runs a New Age supplies shop and has a habit of disrupting Lance's life.
The Danebury Metal Detecting Club includes Terry, the DMDC chairman (Gerard Horan), his wife Sheila (Sophie Thompson), Louise (Laura Checkley), Varde (Orion Ben), Hugh (Divian Ladwa), Sophie (Aimee-Ffion Edwards), and Russell (Pearce Quigley).
A rival metal detecting club in Danebury includes two members the DMDC refers to as 'Simon and Garfunkel' due to the striking resemblance. Their club name changes each season.
Season 1: Antiquisearchers
Season 2: Dirt Sharks
Season 3: Terra Firma
Who knows what they might be called if season 4 happens…
Is Detectorists Over? Will There Be a Fourth Season?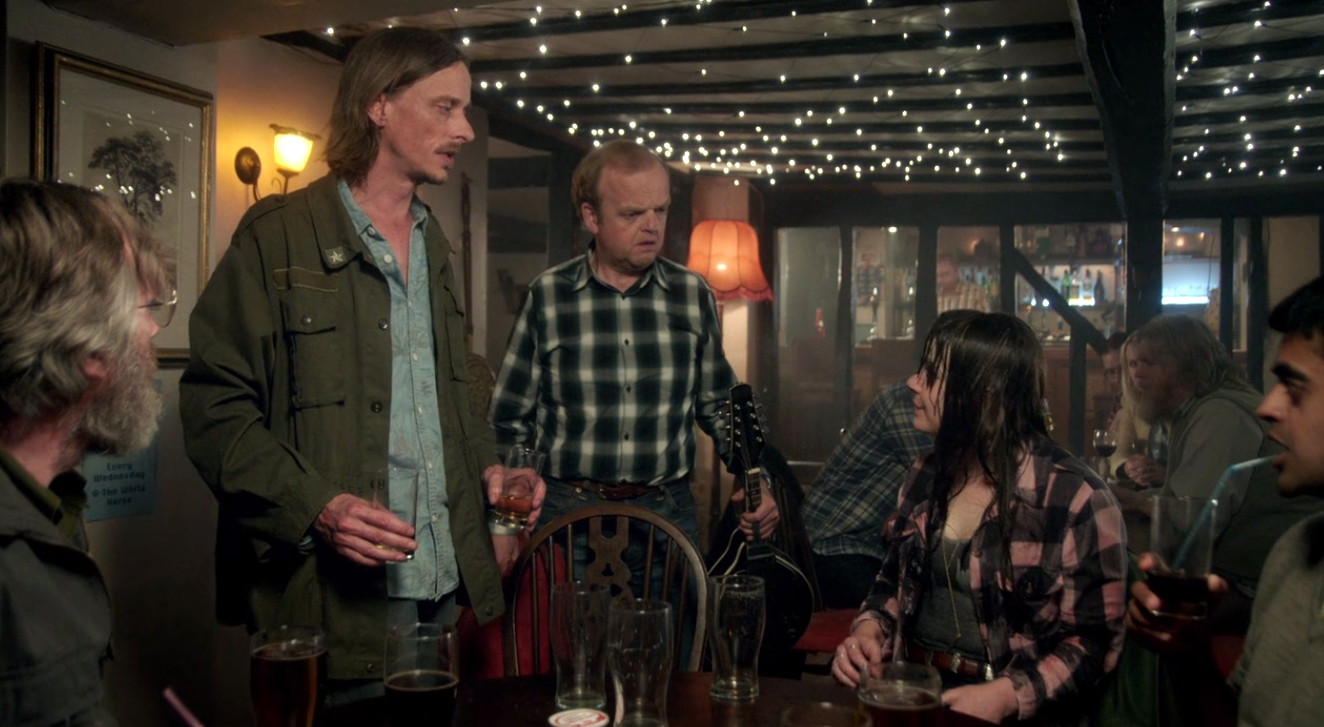 In a 2017 interview, Detectorists creator Mackenzie Crook broke some hearts by saying season 3 would be the last.
"I took a year off to figure out whether I wanted to do any more, whether there was any more in there; yes, it took a while to realise that I did want to do six more episodes to finish. I don't want to make any sort of big, dramatic announcement that 'never again', but I can't see myself going back to it."
Four long years have now passed. Just when it seemed we would never see the DMDC in action again, Mackenzie Crook started talking about a Detectorists season 4, going so far as to say he had rough plans to "get the old band back together."
Appearing on Zoe Ball's Radio 2 breakfast show he said:
"It's true,I am kind of thinking of it but I don't have any idea at the moment. I'm just starting the process of thinking Yeah, we should get the old band back together – one last time!"
More recently (November 2021), Crook was interviewed on This Morning and said the following:
I would love to do some more. I've got a full year next year, but if there's a chance to do a bit more Detectorists I'd love to revisit it, yeah – and I know Toby would be into it as well.
You can view the full interview below. The section about Detectorists comes a little after the 6-minute mark.
Toby Jones has also stated that he would find it "hard to resist" doing another season of Detectorists. Jones penned and starred in his own offbeat comedy, Don't Forget the Driver, in 2019. The series featured Jones as a Bognor Regis-based coast driver whose life began to change after finding a dead body on the beach.
Sadly, Don't Forget the Driver was axed by the BBC due to COVID. Jones and co-writer Tim Crouch had written a second season, and they've indicated they're still open to pursuing it with another network.
Remember, readers: you can request shows at your favourite streaming services (directions HERE).
When Will Detectorists, Season 4 Air & When Can I Watch It?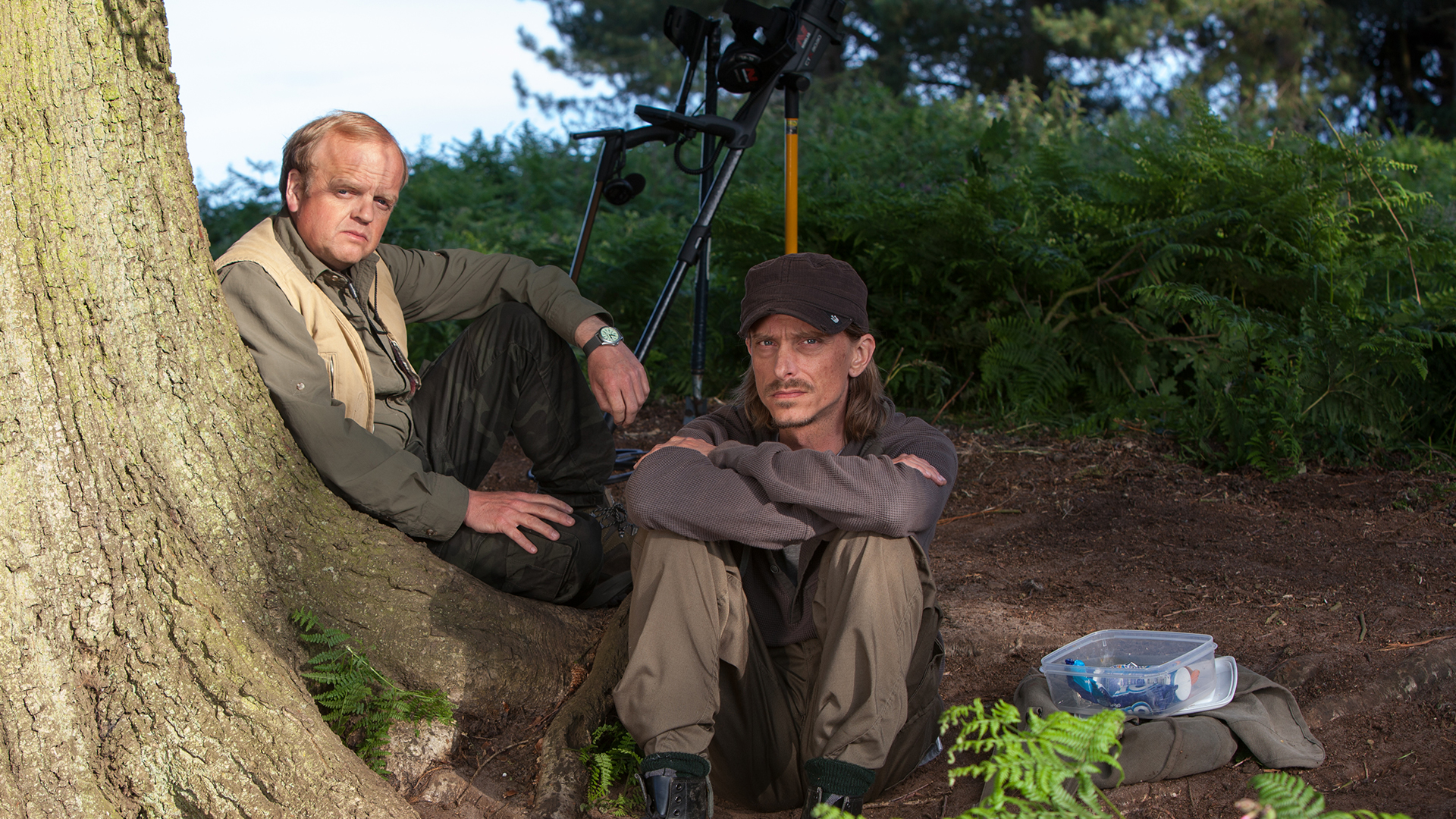 There is no official release date for Detectorists season 4. For now, all we have is confirmation that Crook is thinking of reviving the series. If there are any further updates, we'll edit this post to include them.
As for who would star in Detectorists season 4, it's likely that at least Crook and Jones would return – and we certainly hope we'd be seeing all the DMDC members and Simon & Garfunkel again.
Sadly, Dame Diana Rigg passed away in September of 2020, so we can likely rule out a return of Andy's mother-in-law (except perhaps in a tribute or flashback). Though her All Creatures Great & Small character was replaced by Patricia Hodge, it seems unlikely they'd do something like that in Detectorists, especially since Rigg had been acting alongside her real-life daughter in the role.
Would You Tune in for a Season 4 of Detectorists?
Supposing Mackenzie Crook and Toby Jones and the rest of the gang are able to return for another season, would you watch it? We certainly would – we'd be happy just to see another Christmas special, but a new season would be incredible.