8 British TV Shows (& Others) Leaving Acorn TV in March 2023
In some cases, we earn commissions from affiliate links in our posts.
Last Updated on March 27, 2023 by Stefanie Hutson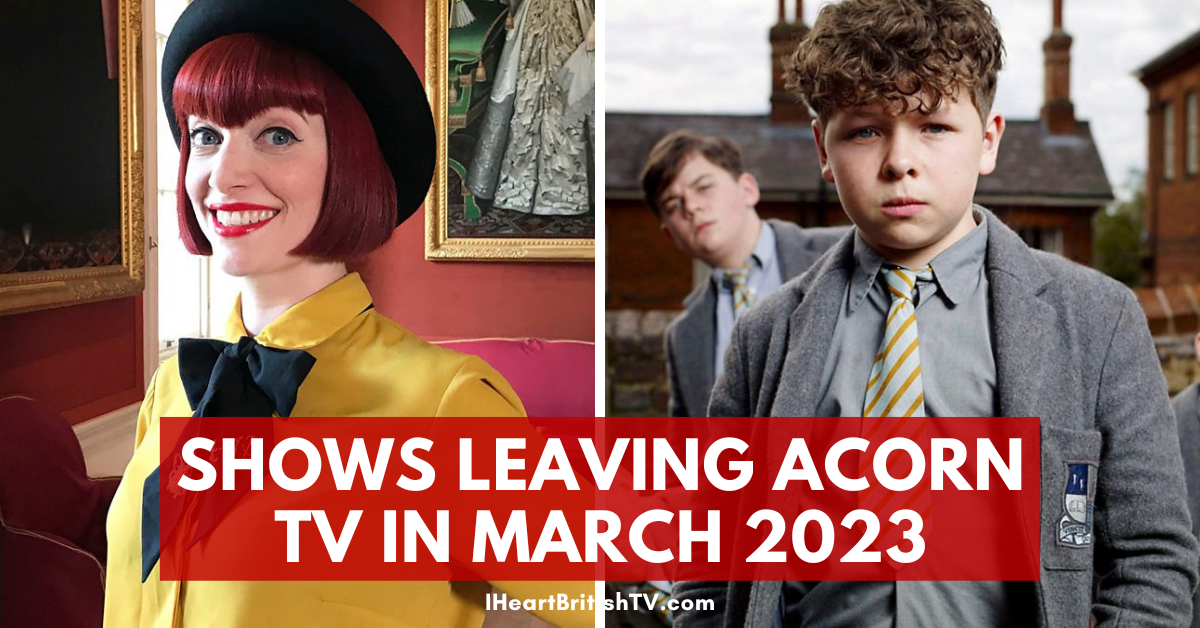 Each month, Acorn TV adds new shows – but they also take some away. It's not that they "run out of storage space", as some have asked – but that it costs money to buy the rights to make shows available. Assuming the majority of us aren't willing to pay more to keep all the shows available forever, some rotation has to happen.
While most of us don't even notice the departures (since they're usually older shows that have been around a while), it's always a good idea to check the list to make sure you won't miss anything you've been meaning to watch.
Below, we take a look at which shows are leaving Acorn TV in March 2023 – but if you're more interested in what's COMING, check out the Acorn TV March 2023 Premiere List HERE.
British TV Shows Leaving Acorn TV in March 2023
Shows Leaving Acorn TV on March 3rd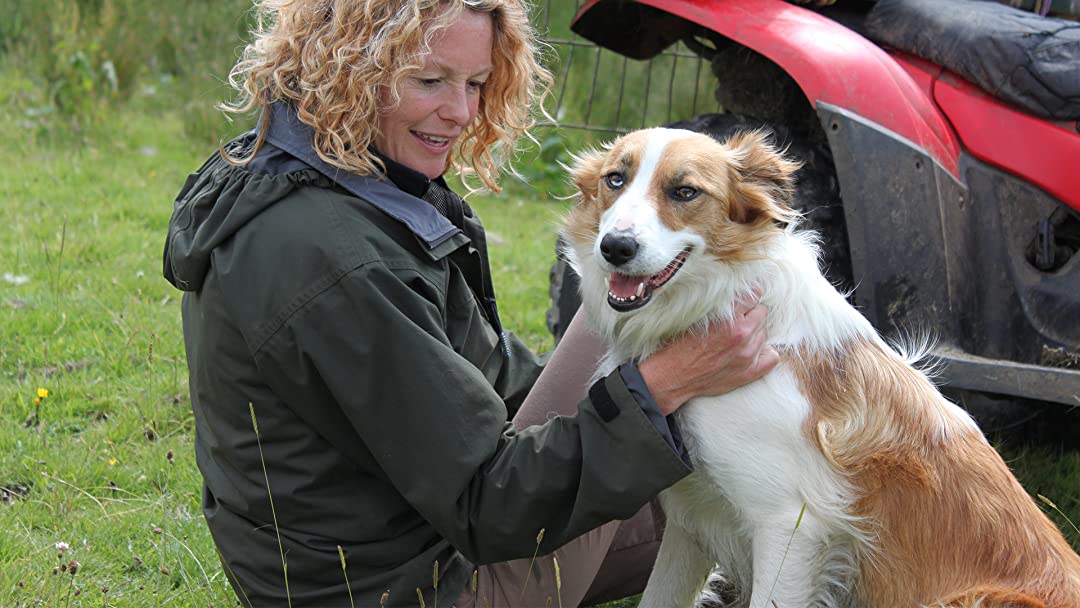 BBC presenter Kate Humble travels around Wales with her dog Teg to learn more about the rare Welsh sheepdog breed.
RELATED: 11 Great British TV Shows That Celebrate Nature & the Countryside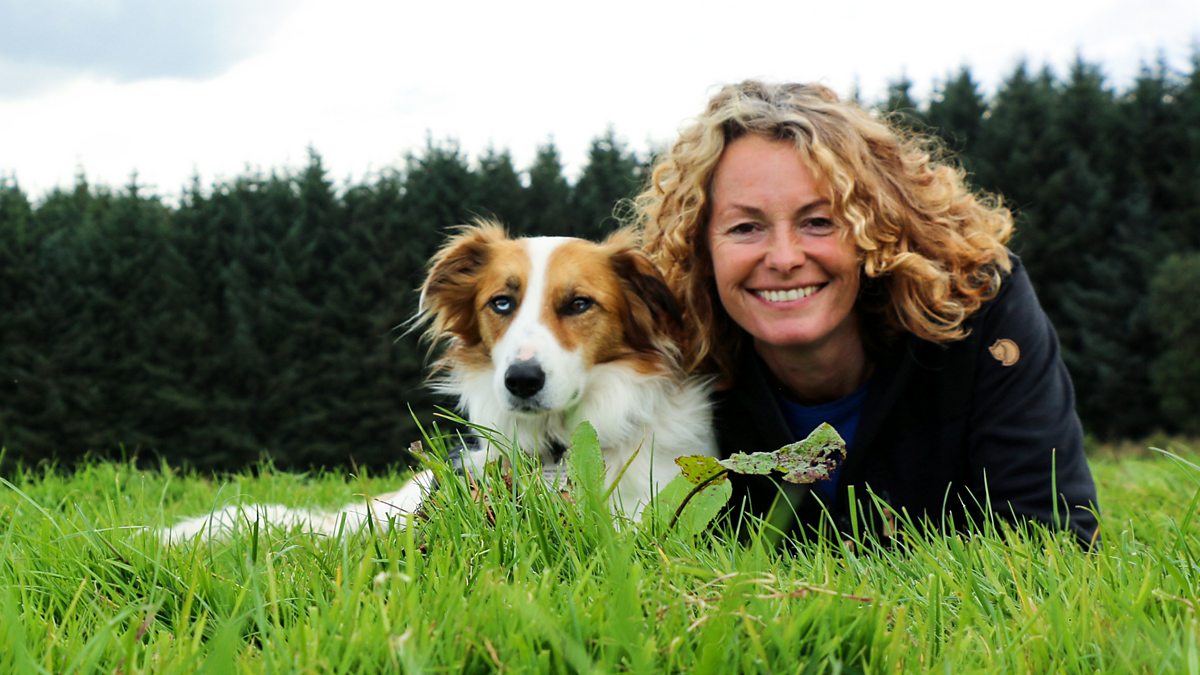 Off the Beaten Track with Kate Humble (2018)
BBC presenter Kate Humble travels through some of the wildest bits of Wales, accompanied by her Welsh sheepdog.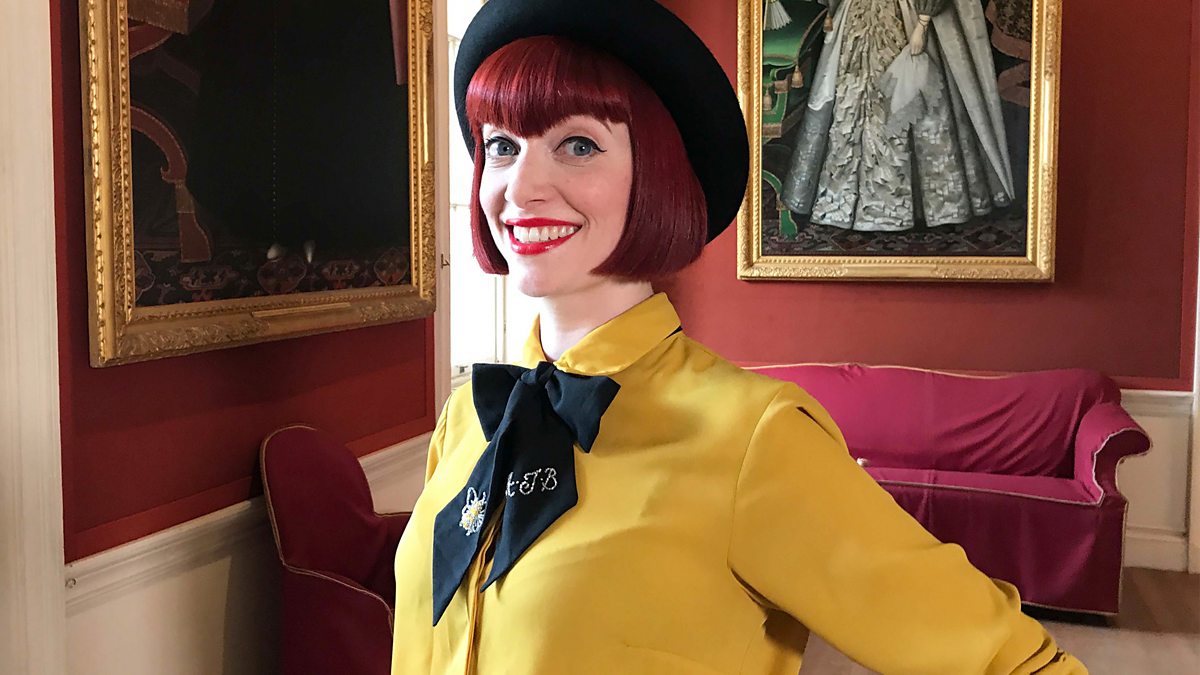 Amber Butchart takes a look at historical figures through the clothing they wore, while costumer Ninya Mikhaila reconstructs a number of garments using authentic period methods.
Made by the producers of Edwardian Farm and Victorian Farm, this series sees Alex Langlands, Peter Ginn, and Ruth Goodman taking on the challenge of running a farm for an entire year – using only those tools and resources that would have been available during WWII.
Shows Leaving Acorn TV on March 6th
This epic tale of passion and intrigue is set in colonial India and based on the bestselling novel by MM Kaye. Ben Cross stars alongside Amy Irving and Christopher Lee in this story of an Englishman torn between two cultures. One of the great romantic classics, this six-part miniseries will be leaving the platform on March 6th.
Shows Leaving Acorn TV on March 28th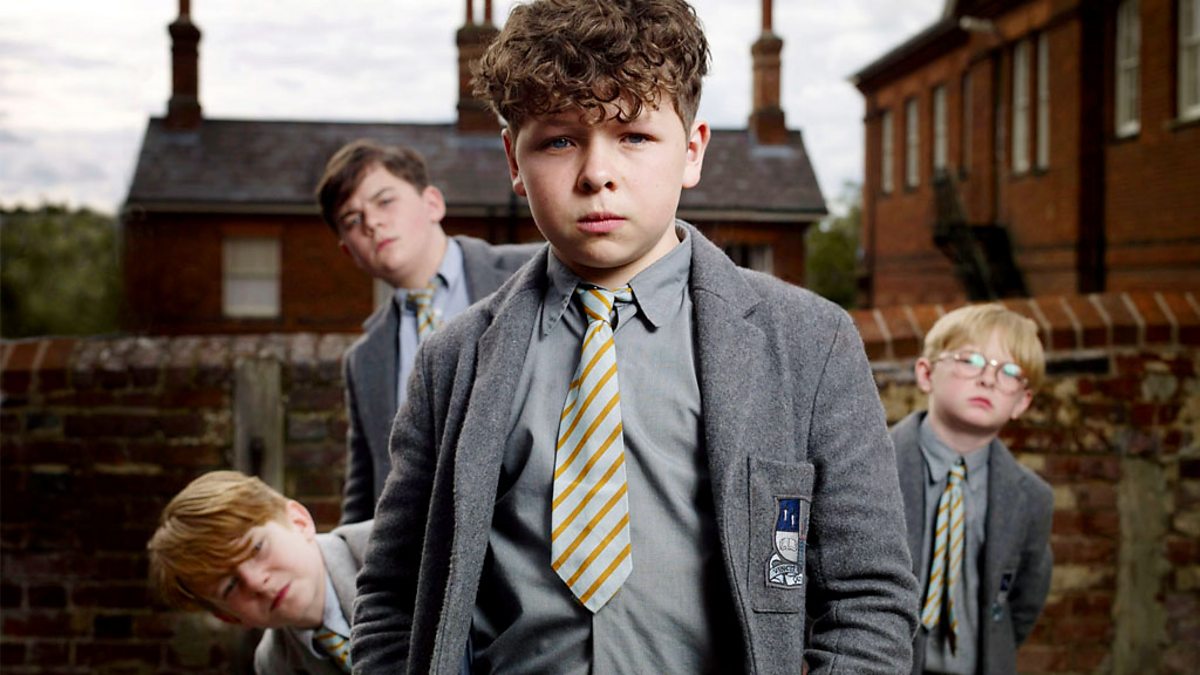 This BBC series follows the entertaining adventures of a mischievous 11-year-old boy, William Brown (Daniel Roche, Outnumbered), and his friends in 1950s England. The series takes us back to a fun, carefree time when kids could run off for the day and not return home until teatime. The series also includes appearances from Daniel Ryan (Home Fires), Caroline Quentin (Jonathan Creek), Lily James (Cinderella), and Warren Clark (Poldark).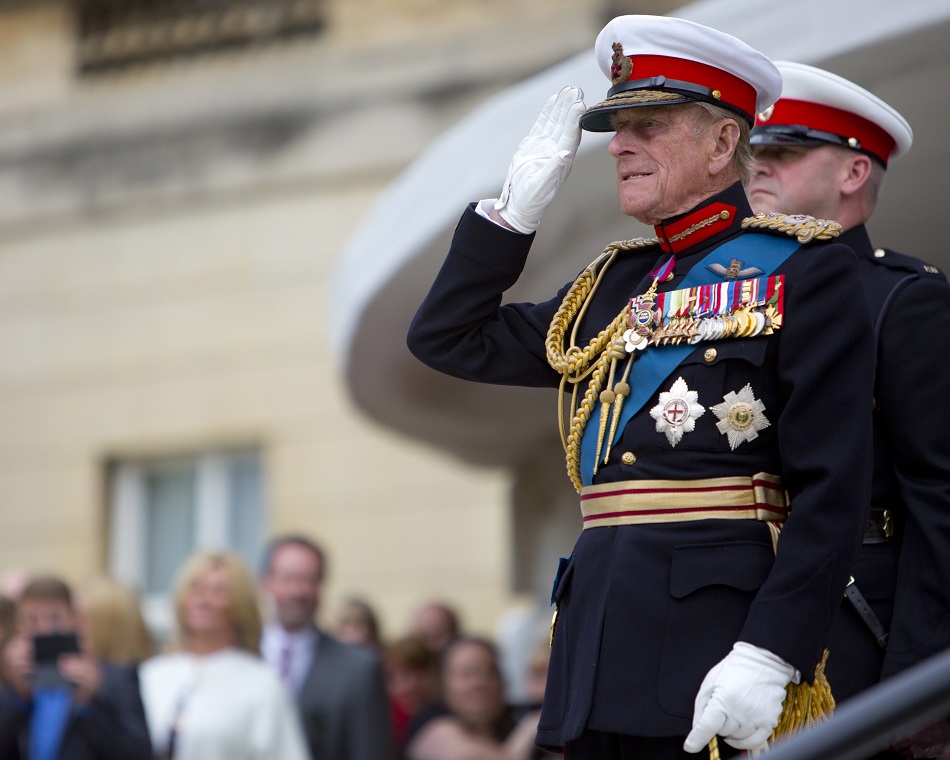 This documentary celebrates the life of Prince Philip, from his early years in Greece to his many years of service to the United Kingdom.
Shows Leaving Acorn TV on March 31st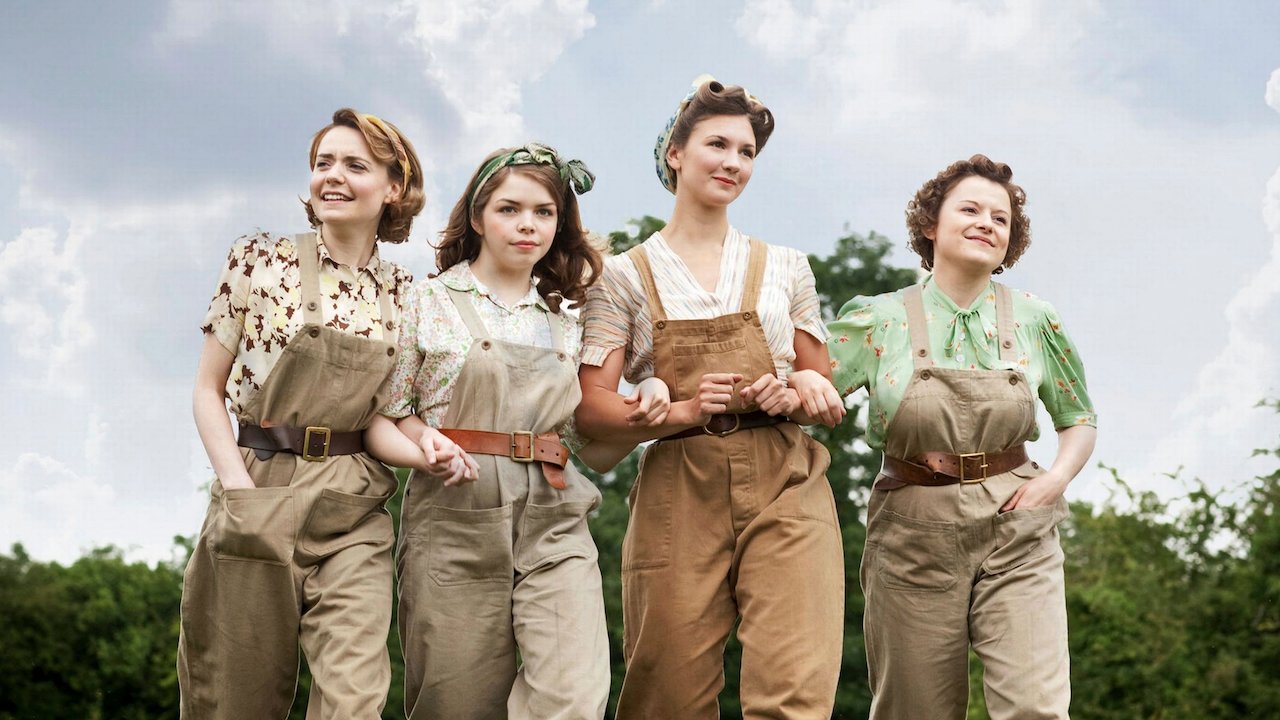 Land Girls follows four women in the Women's Land Army, a British civilian organization that recruited women to work on farms to support the country's efforts during WW2. As the young women leave their homes and families behind, they come together at farms where they have to deal with geographic differences, class differences, sexism, and the realities of becoming adults during a period of great national hardship.
If you haven't already seen it, it's ideal for people who enjoy shows like Foyle's War or Lark Rise to Candleford (high-budget period shows with heartwarming storylines) – or for anyone looking for a palate cleanser between the gritty detective shows that are so numerous in British TV.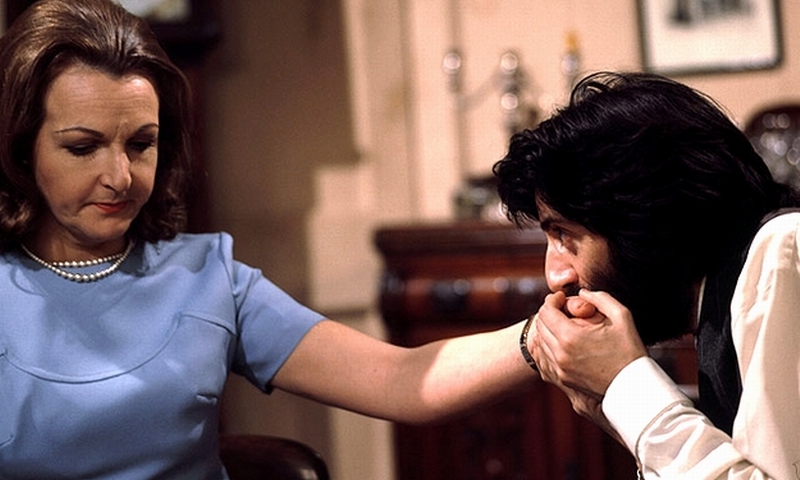 Based on a trilogy of Alan Ayckbourn plays, this miniseries depicts six characters over the same weekend, but in different parts of a house. Dames Penelope Keith and Penelope Wilton are among the cast, and both appeared in stage versions of the plays. The late Richard Briers (The Good Life) is also among the stars.
Unfortunately, we're not aware of anywhere else to watch this one once it's gone.
Need More to Watch on Acorn TV?
If you're desperately in need of some new British TV shows – or you feel like you miss a lot of the "what's new on Acorn TV" notices – check out our list of the best new shows to arrive on Acorn TV in 2022 or our "What's New on Acorn TV" page (which lists all the monthly release lists by month and year).
You may also enjoy:
If that's not enough for you, you can also check out our list of British TV Shows by Topic & Theme.