British TV Mysteries on Acorn TV (US) in 2022
In some cases, we earn commissions from affiliate links in our posts.
Last Updated on August 31, 2022 by Stefanie Hutson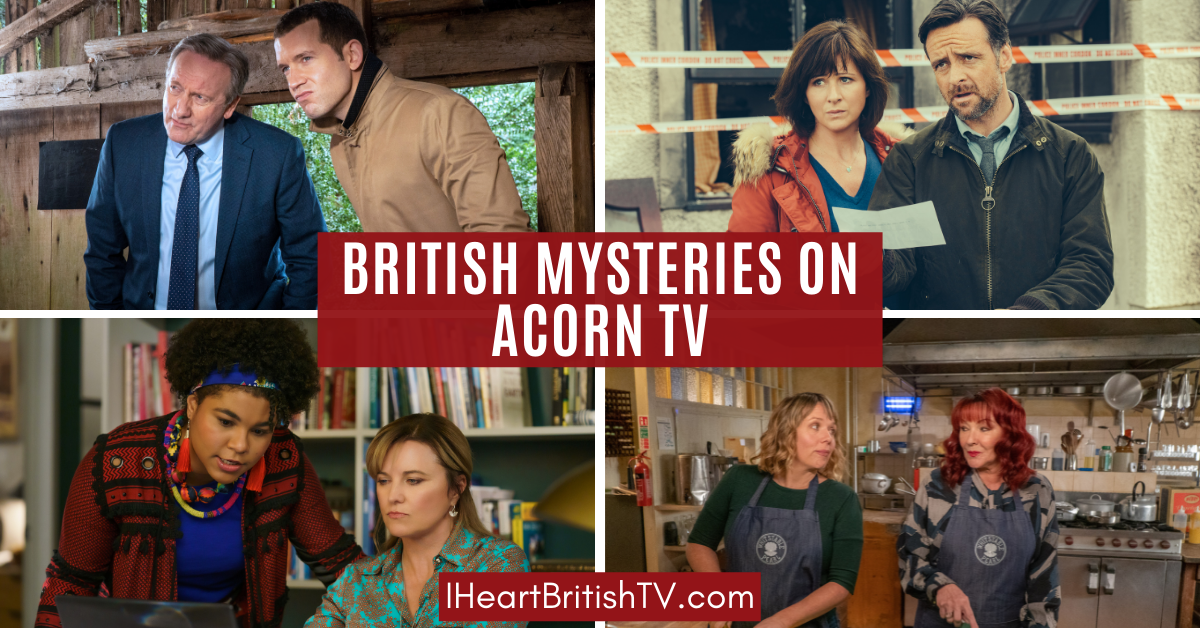 Feel like a good British mystery? In this post, we'll take a look at all the British TV mysteries currently on Acorn TV (as of early September 2022) – along with the Canadian, Australian, and European shows dotted around the service's offerings. To make it easier to browse, we've added original air dates + brief descriptions for each.
Like this sort of format, but prefer a printed (and ad-free) book you can flip through? The British TV Streaming Guide: US Edition comes out quarterly, with listings for the British TV shows on 24 different US-based streaming services. We also include an index in back so you can look up the streaming service when all you know is the show name. Learn more or get the latest edition HERE.
If you don't currently have Acorn TV, you can sign up for a free trial either by going directly to their website HERE, or by joining via Amazon Prime Video HERE.
British TV Mysteries on Acorn TV (US) in 2022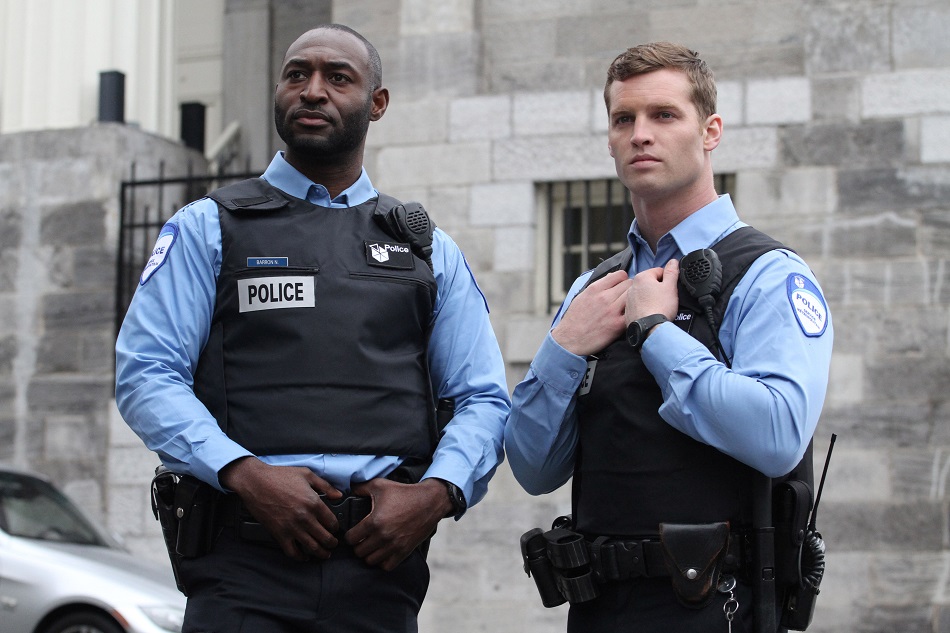 19-2 – Canada – 2014 to 2017 – This Canadian police drama follows two unwilling partners: Officers Nick Barron and Ben Chartier. Together, they patrol downtown Montreal's 19th precinct in cruiser number 2. Though they have wildly different backgrounds and outlooks on life, they eventually learn to work together and trust one another.
Acceptable Risk – 2017 to present – When Sarah's husband is murdered, she realises how little she knows about his past.
The Agatha Christie Hour – 1982 – This series is a collection of one-hour dramas based on Agatha Christie's short stories. Each of the adaptations feature talented casts with British actors like John Nettles (Midsomer Murders), Amanda Redman (The Good Karma Hospital), and Stephanie Cole (Doc Martin).
Agatha Christie's Partners in Crime – 2015 – David Walliams (Little Britain) and Jessica Raine (Call the Midwife) star in this updated adaptation of Agatha Christie's Tommy and Tuppence Beresford stories. Together, they solve mysteries and search for enemy spies in Cold War Britain.
Agatha Christie's The Witness for the Prosecution – 2016 – In 1920s London, a handsome townhouse is the setting for the brutal murder of Emily French, a glamorous young socialite. Toby Jones (Detectorists) and Kim Cattrall (Sex and the City) are among the members of this feature film's all-star cast.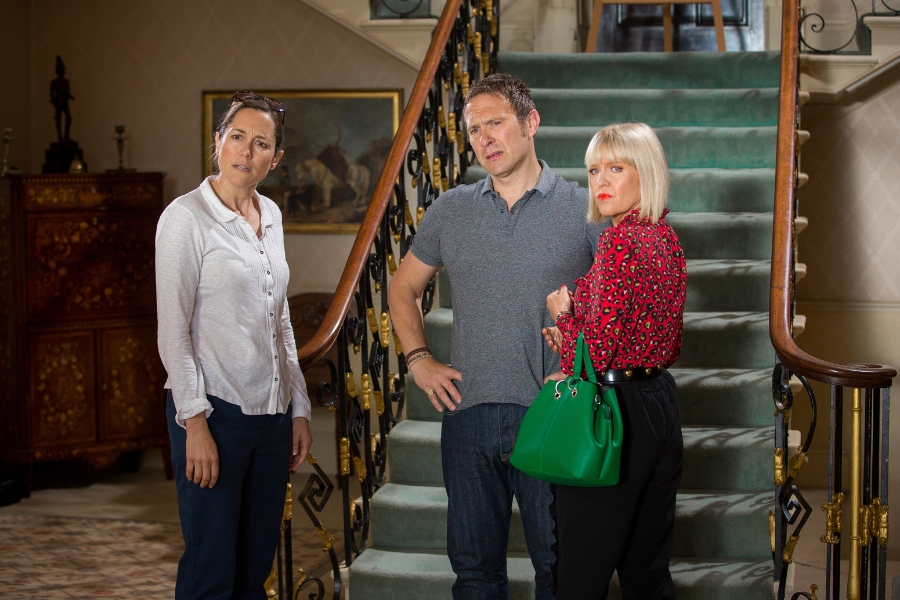 Agatha Raisin – 2016 to present – Based on the M.C. Beaton novels, Agatha Raisin leaves her high-flying London PR life for a peaceful existence in The Cotswolds – or so she thinks. Not familiar with the series? You can view all the Agatha Raisin books in order HERE.
Alibi – 2003 – Michael Kitchen (Foyle's War), Sophie Okonedo (Hotel Rwanda), and Phyllis Logan (Downton Abbey) star in this thriller about a man discovered with the dead body of his business partner. When a nearby witness helps him dispose of the body, the situation spirals out of control and she wonders what she's gotten herself into. This series is presented in three episodes.
Amber – 2014 – In the suburbs of Dublin, Ben and Sarah are a separated couple trying to do their best to raise their shared kids. Unfortunately, 14-year-old Amber disappears, setting off a two-year search full of guilt, fear, and grief. Each episode in this unique series takes a look at the search from a different perspective.
A Model Daughter: The Killing of Caroline Byrne – 2009 – In 1995, model Caroline Byrne's body was recovered from a popular suicide spot in Sydney, Australia. Did she jump? Did someone push her? Though her boyfriend claimed she had been depressed, not everyone agreed. It was only through her father's unfailing determination that she finally got justice.
And Then There Were None – 2015 – Based on the Agatha Christie novel, this miniseries sees 10 strangers invited to an island, only to be killed off one by one.
Bäckström – Sweden – 2020 – This Swedish crime drama follows detective Evert Bäckström, a stand-out detective with a record of solving nearly every case he takes on.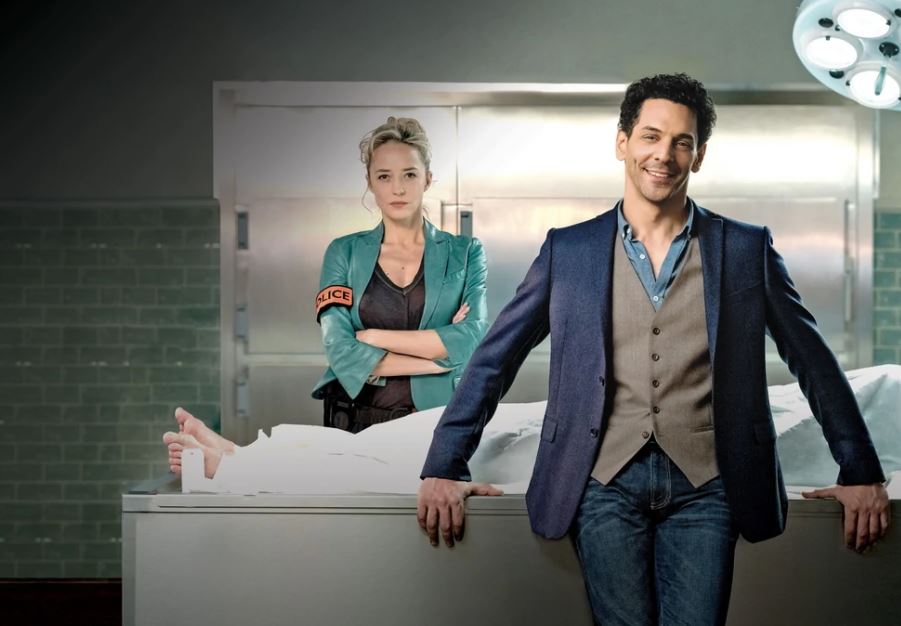 Balthazar – France – 2018 to present – This French crime drama revolves around Raphael Balthazar, a brilliant forensic pathologist who's haunted by the memory of his murdered wife. Highly unconventional in his approach, he frequently helps police commander Hélène Bach solve some of Paris' most baffling murder cases.
The Beast Must Die – 2021 – Cush Jumbo (Deadwater Fell) stars as Frances, a woman who takes matters into her own hands after police drop the investigation into the hit-and-run accident that killed her young son.
Blinded: Those Who Kill – 2021 – This Danish drama follows criminal profiler Louise Bergstein (Natalie Madueño, Bedrag) as she dives into the psychology of suspects in murder cases. When she embarks on a new case, she quickly uncovers a pattern to the unsolved murders of three young men – but she may have a blindspot where this particular case is concerned. The series is a spin-off of Darkness: Those Who Kill, and there are eight episodes in the first season.
Blood – 2018 to 2020 – Ireland – Adrian Dunbar (Line of Duty) stars as a respected doctor and new widower in a small Irish town. Though everyone else believes his wife's death was an accident, his daughter has her doubts. Carolina Main (Unforgotten) stars alongside Dunbar as his daughter, Cat.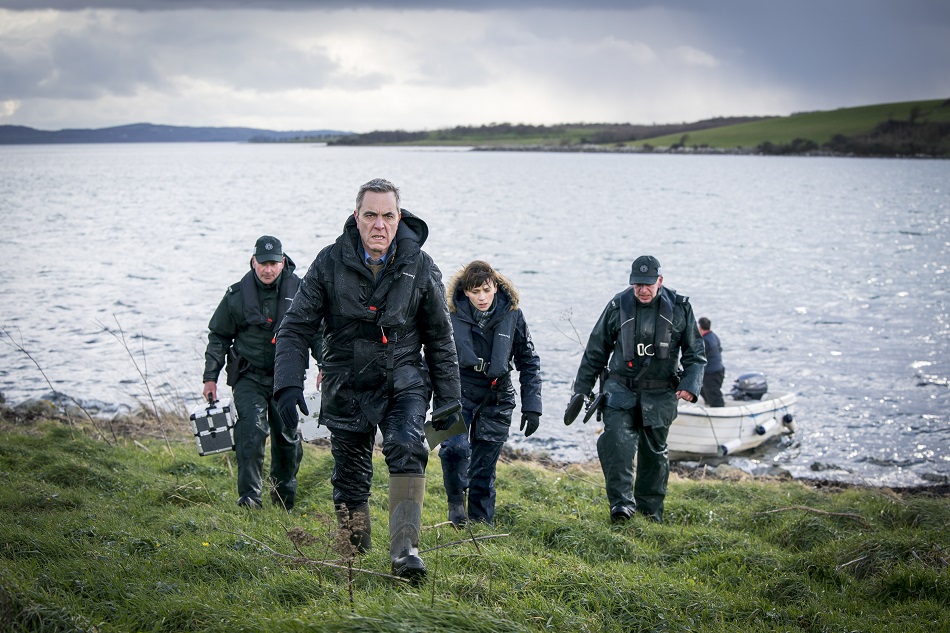 Bloodlands – 2020 – Produced by Jed Mercurio (Line of Duty), this series begins when an expensive car is pulled out of the water with a suicide note but no body. James Nesbitt (Cold Feet) stars as Northern Ireland police detective Tom Brannick, who instantly sees a connection to a cold case.
Bloodlines – 2010 – It seems there will always be a few relatively smart people who think they're capable of committing the perfect murder – and this true crime movie tells the story of one of them. In November 1999, Dr. Colin Bouwer (Mark Mitchinson, Mystery Road), head of Psychiatry at Otago Hospital, decided to slowly kill his wife with insulin. It was only through the observant young consulting physician Andrew Bowers (Craig Hall, A Place To Call Home) that he was caught.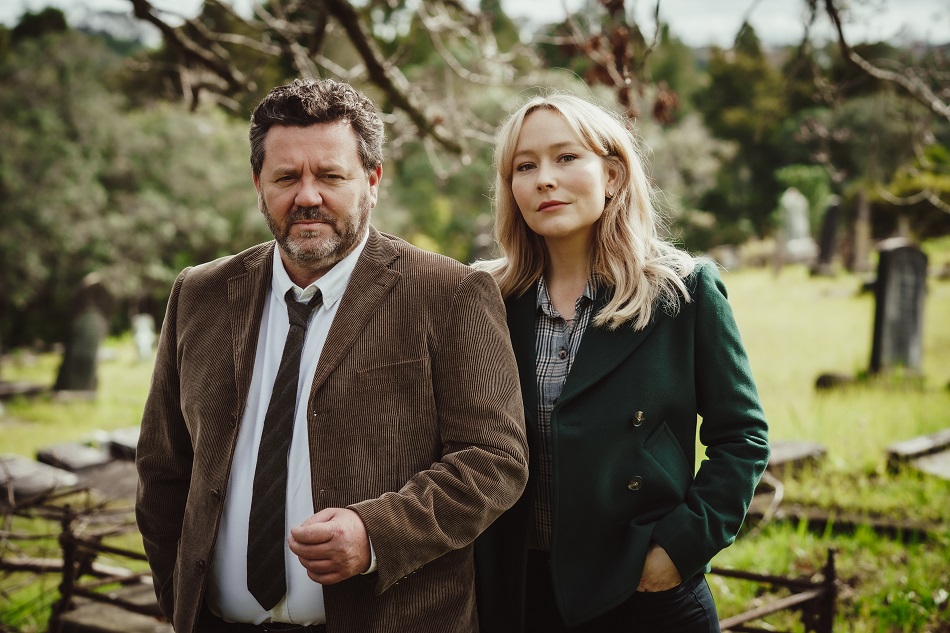 The Brokenwood Mysteries – 2014 to present – DI Mike Shepard arrives in the seemingly peaceful New Zealand town of Brokenwood with a classic car, loads of country music, and a string of ex-wives. There, he quickly finds that all is not as it seems, and both secrets and animosities run deep in the local community. He's assisted in his crime-fighting efforts by the highly capable, by-the-books assistant DC Kristin Sims.
The Broker's Man – 1997 to 1998 – An ex-cop now puts his detective skills to work for insurance companies. Kevin Whately (Lewis) stars.
Candice Renoir – France – 2013 to present – Candice Renoir (Cécile Bois) is a French policewoman and single mother of four. After putting her career on hold for a decade, she's returning to work in a port town in the South of France. Now, she'll face the challenging task of solving crime while balancing the need to care for her family.
The Circuit – 2007 to 2010 – This drama follows a magistrate and an entourage of court officers and lawyers on a regular five-day 2000 kilometer round-trip to dispense justice to the remote communities of north Western Australia. It's a hard job for anyone, but for newly-hired Aboriginal lawyer Drew Ellis (Aaron Pedersen, Mystery Road) who had a white upbringing and has a white wife, it's a rude awakening as he gets a close-up view of the inequalities in the system.
Code of a Killer – 2015 – This criminal drama tells the story of the first time DNA fingerprinting was used to help solve a murder case. David Threlfall (Shameless) stars as DCS David Baker, who heads up the investigation. John Simm (Life on Mars) plays Dr. Alec Jeffreys, the scientist who invents the process for fingerprinting DNA.
Conviction: The Case of Stephen Lawrence – 2021 – In 1993, black student Stephen Lawrence was murdered in London during a racially motivated attack. This three-part true crime dramatisation stars Steve Coogan (Philomena) as detective Clive Driscoll, the man who worked with the family to build an investigation that would secure a conviction more than 18 years later.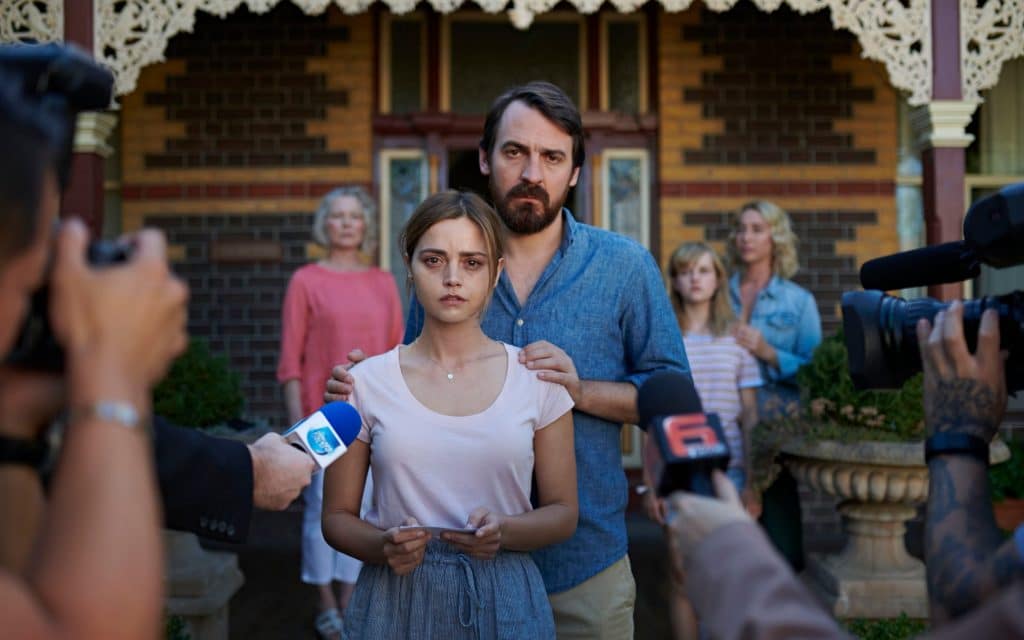 The Cry – Australia – 2018 – Jenna Coleman stars in this miniseries about a young couple dealing with the abduction of their baby.
Cuffs – 2015 – In quirky coastal Brighton, police officers are over-stretched and under-resourced, but they do the best they can with what they've got.
Dalgliesh – 2021 – This Acorn TV original is based on the successful Inspector Dalgliesh novels by Phyllis Dorothy James, Baroness James of Holland Park – otherwise known as P.D. James. Bertie Carvel stars as the clever, poetry-loving widower with a knack for solving tough crimes.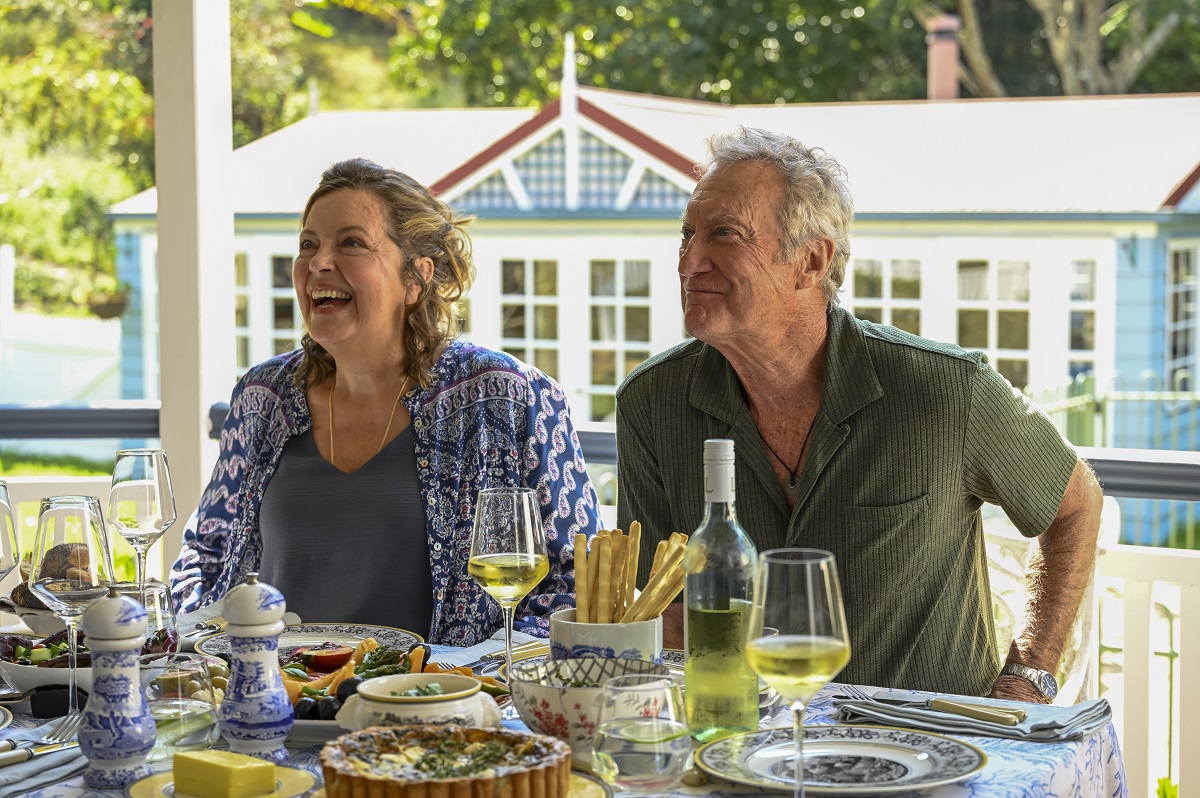 Darby & Joan – Australia – 2022 – Former police officer Jack Darby (Bryan Brown, Bloom) travels in a battered Landcruiser with only his dog for company. English nurse Joan (Greta Scacchi, War & Peace) is doing much the same, but in a comfortable new motor home. Both of them are on the road looking for something, but when their nomadic lives collide, they'll be drawn into a series of unexpected mysteries.
Darkness: Those Who Kill – Denmark – 2019 – This Danish crime drama follows two investigators looking into a series of murders in hopes of rescuing the next victim in time. When a young woman disappears from the streets of Copenhagen, only Detective Jan Michelsen (Kenneth M. Christensen, The Legacy) believes she could still be alive. Joining forces with an expert profiler (played by Natalie Madueño, Follow the Money), they discover the disappearance is linked with another kidnapping and murder 10 years prior.
Dead Lucky – Australian – 2018 – When a dangerous armed robber resurfaces in Sydney, two very different detectives are forced to work together to catch him.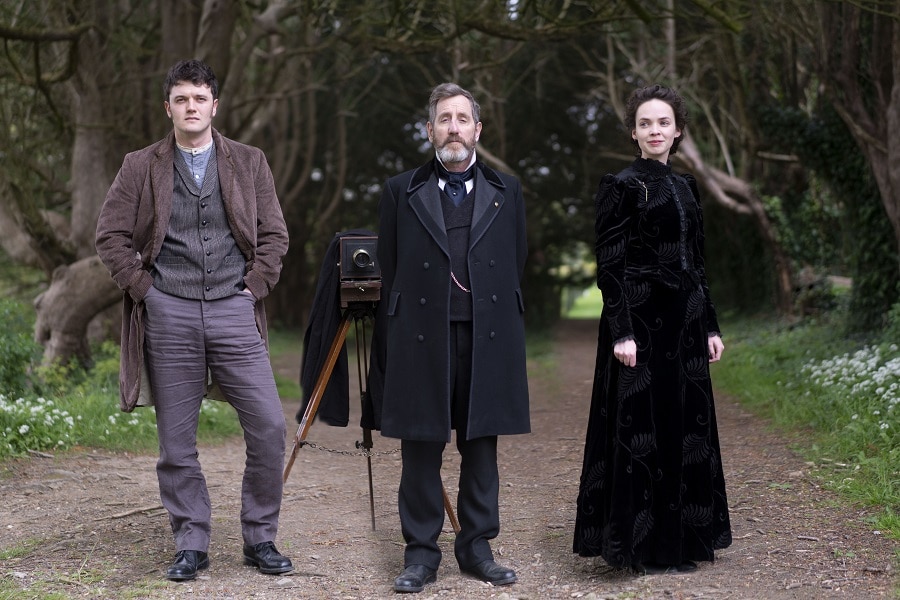 Dead Still – Ireland – 2020 – Set in 1880s Ireland, this period mystery takes place in the world of post-mortem photography. Michael Smiley (Luther) stars as Brock Blennerhasset, a memorial photographer who's drawn into a series of murders seemingly linked to his work.
Deadwater Fell – 2019 – David Tennant stars in this dark miniseries about a Scottish family that's murdered one night, tearing apart their otherwise peaceful village and bringing secrets to the surface.
The Drowning – 2021 – Jodie (Jill Halfpenny) has spent eight years rebuilding her life after the death of her son, but when she sees a teenage boy who looks just like him, she's convinced she's found her missing son. In that moment, she'll set off on a path that takes her to the edge of all reason.
East West 101 – Australian – 2007 to 2011 – Australia – Malik and Crowley are a study in opposites as they investigate major crimes.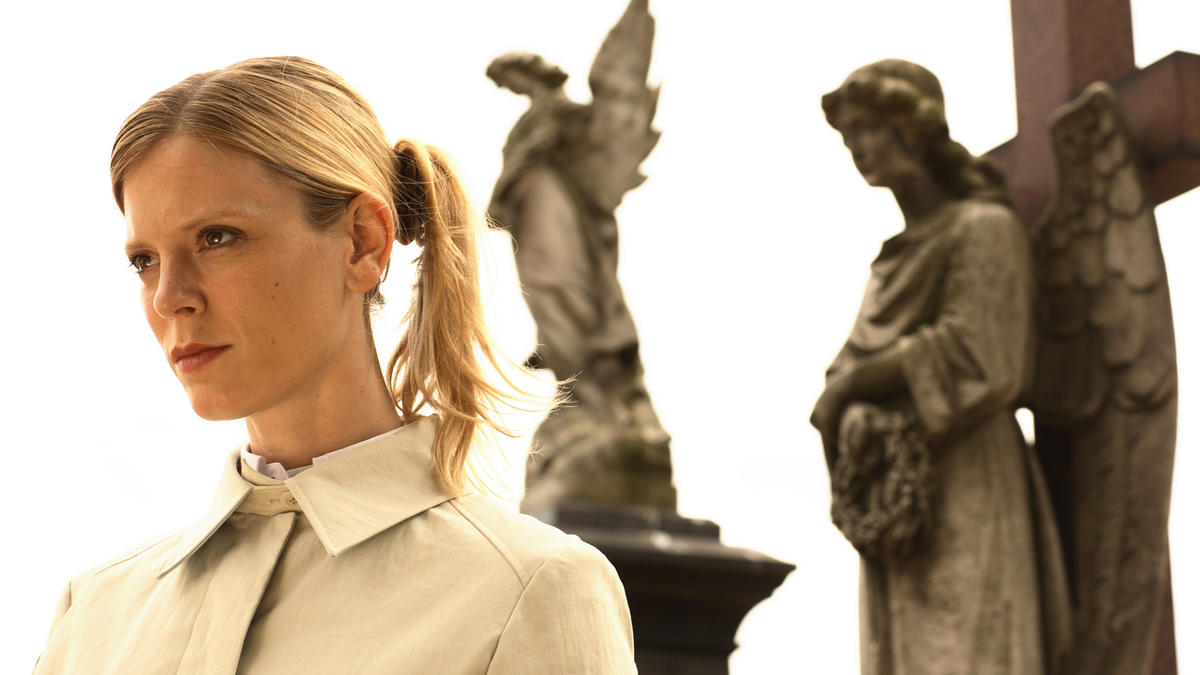 Fallen Angel – 2007 – Charles Dance (Foyle's War) and Emilia Fox (Silent Witness) star in this miniseries based on the acclaimed "Requiem for an Angel" crime trilogy by Andrew Taylor. The series begins by revealing a murderer, then rewinding back through her life to examine what made her that way. It begins in modern London, where we meet a woman whose granddaughter has been abducted by a woman known only as "Angel". It's only then that we're taken back to see Angel's childhood in the idyllic English countryside.
The Field of Blood – 2011 to 2013 – Set in early 1980s Glasgow, a young woman skillfully solves murders on a police force full of men. Unfortunately, her dedication to the truth also puts her in danger. The series stars BAFTA winner Jayd Johnson (River City) as Paddy Meehan, working alongside Peter Capaldi (Doctor Who) and David Morrissey (The Missing).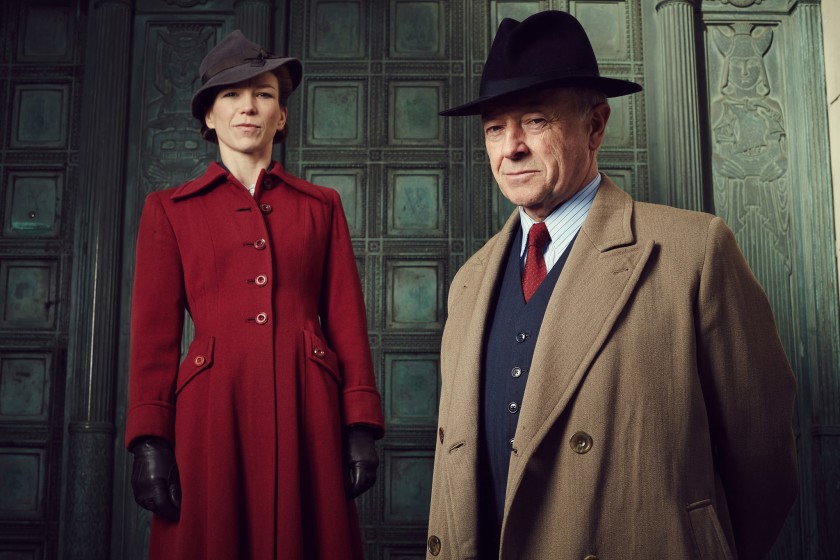 Foyle's War – 2002 to 2015 – DCS Foyle fights a war against crime in southern England as WWII goes on around him. Michael Kitchen (The Life of Rock with Brian Pern) and Honeysuckle Weeks (The Five) star.
George Gently – 2007 to 2017 – Loosely based on the Inspector Gently novels by Alan Hunter, this 1960s-based series follows Martin Shaw as Inspector George Gently, along with Lee Ingleby as DS John Bacchus. Together, they scour North East England's criminal underworld.
The Gulf – New Zealand – 2019 – This series follows Detective Jess Savage (Kate Elliott, Wentworth) as she investigates crimes in Waiheke Island. After losing her memory in the same car crash that killed her husband, she sets her sights on finding the killer and bringing him or her to justice. Unfortunately, her memory issues and increasing reliance on morphine make the investigation difficult, and she begins to become paranoid that someone is out to get her because of something she knows.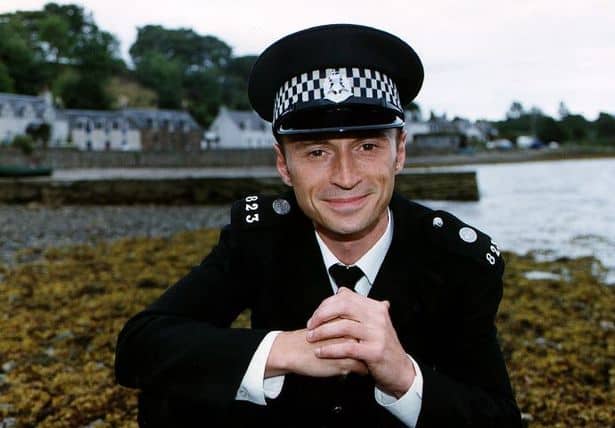 Hamish Macbeth – 1995 to 1997 – Hamish Macbeth (Robert Carlyle, The Full Monty) is a talented but unambitious Highlands constable who doesn't always follow the rules. The series was filmed in the lovely Highland village of Plockton on the shores of Loch Carron, and it's a great watch for those who enjoy good scenery.
Harry – New Zealand – 2013 – Detective Harry Anglesea returns to work just four weeks after his wife's suicide, and it may be too soon.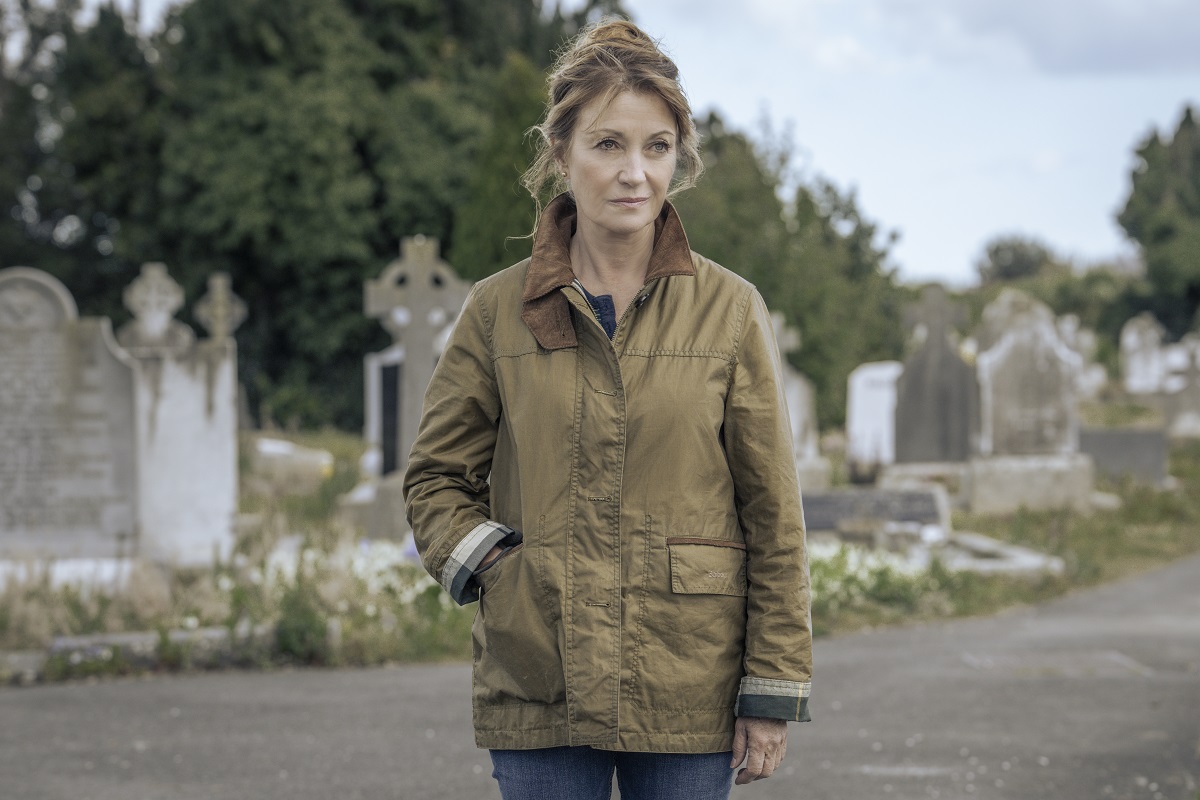 Harry Wild – Ireland – 2022 – Jane Seymour (The Kominsky Method) stars in this series about a recently retired English professor with a knack for investigation and a tendency to interfere in her police detective son's cases.
Hidden – 2011 – This four-part BBC conspiracy thriller stars Philip Glenister (Life on Mars) as Harry Venn, a high street solicitor who's unwittingly drawn into the investigation of his brothers murder 20 years prior. Thekla Reuten (The American) and David Suchet (Poirot) also appear.
Hidden – 2018 – When a young woman's body turns up with evidence that she was held prisoner prior to her death, the investigation leads DI Cadi John (Sian Reese-Williams, Requiem) to a string of disappearances in a beautiful but remote part of Wales. Only the first season is currently available on Acorn at time of print.
Hidden Assets – Ireland – 2022 – Set in County Clare, Ireland and the Belgian diamond capital of Antwerp, this series follows the action after a routine raid uncovers a link between a wealthy Irish family, a stash of rough diamonds, and a number of bombings in Belgium. The series stars Angeline Ball (Keeping Faith) as DS Emer Berry, along with Simone Kirby (His Dark Materials) and Peter Coonan (Cold Courage).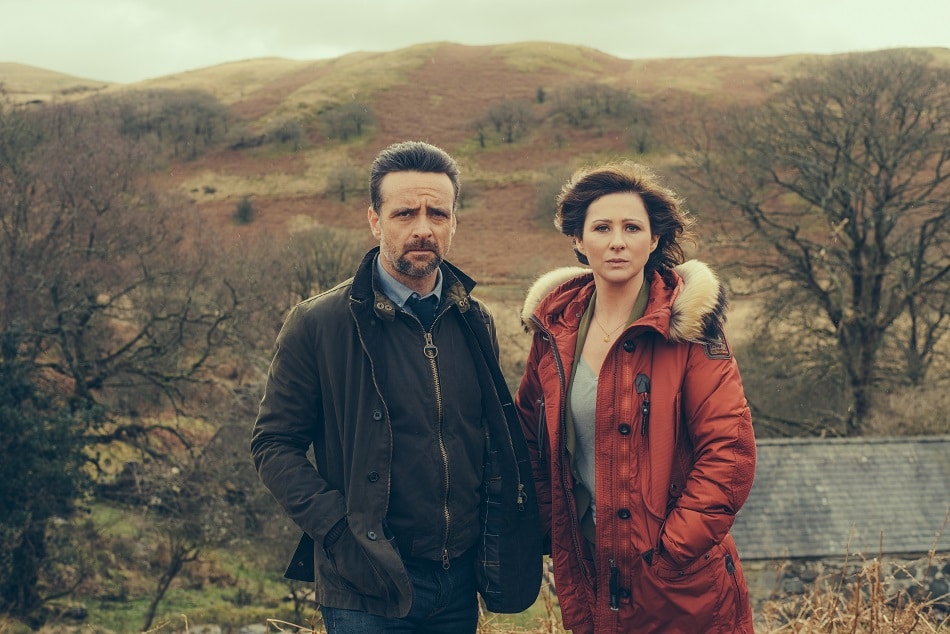 Hinterland – 2013 to 2016 – This Welsh-noir police procedural follows DCI Tom Mathias and his team as they solve grisly crimes around the coastal town of Aberystwyth.
In Deep – 2001 to 2003 – Nick Berry (Heartbeat) and Stephen Tompkinson (DCI Banks, Trollied) star in this 2001 series about undercover detectives and the unique challenges they face while leading double lives.
Jack Irish – Australia – 2012 to 2018 – Guy Pearce (Memento) stars as Jack Irish, a talented PI and ex-lawyer with a checkered past. Marta Dusseldorp (A Place to Call Home) also appears as his occasional girlfriend and talented journalist helper.
Jack Taylor – Ireland – 2010 to 2016 – Resistant to rules, ex-cop Jack Taylor becomes a private investigator after losing his job with the Guard. Iain Glen (Game of Thrones) stars in this series set against the city of Galway. It's based on a series of novels written by Ken Bruen.
Jericho of Scotland Yard – 2005 – This period mystery gives us DI Michael Jericho, a WWII veteran who investigates murders while also seeking to figure out the circumstances surrounding his father's death.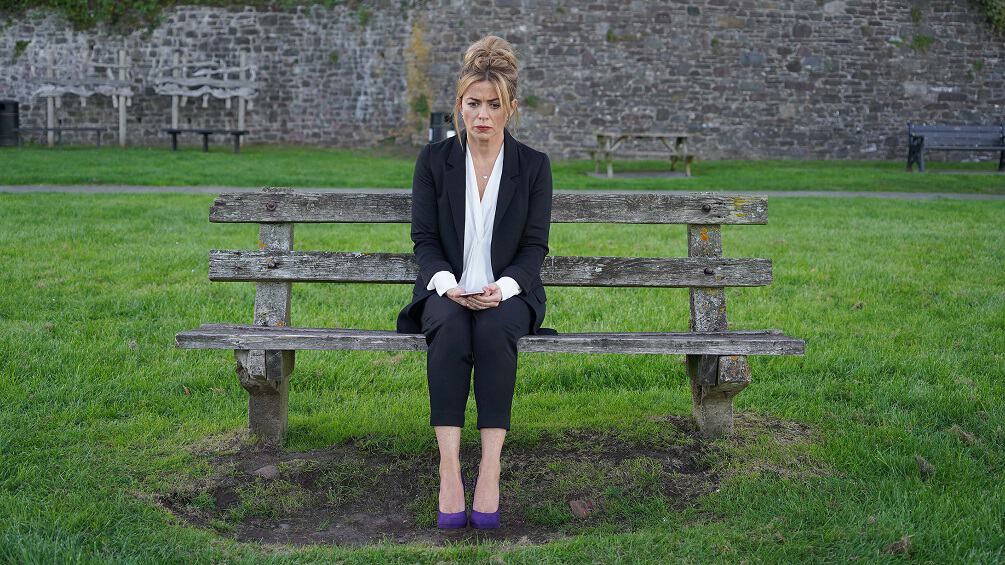 Keeping Faith – 2017 to present – A Welsh lawyer cuts her maternity leave short when her husband goes missing. As she tries to solve the crime before she's arrested for it, she finds herself knee-deep in the criminal underworld of her small town. Eve Myles (Torchwood) stars, though some might argue her yellow anorak deserves a mention, too.
Kidnap & Ransom – 2011 to 2012 – Trevor Eve (Waking the Dead) stars as Dominic King, a skilled hostage negotiator about to embark on some of the most difficult cases in his career. In Season 1, he'll negotiate for the release of a businesswoman who's been snatched in South Africa. In Series 2, we'll see him dealing with a tour bus that's been taken hostage in India.
Killer Net – 1998 – A psychology student becomes obsessed with a computer game about murder, but it gets scary when it suddenly seems to be connected to real murders. Tam Williams (Spectre) and Paul Bettany (The Avengers films) star in this dark miniseries.
Lawless – 1999 – This New Zealand TV movie sees undercover cop John Lawless wrongly accused of murder. To prove his innocence, he'll have to get help from friends on both sides of the law.
The Level – 2016 to 2017 – A detective is the missing witness in the murder of a drug trafficker. The police want her, and the killer wants her dead.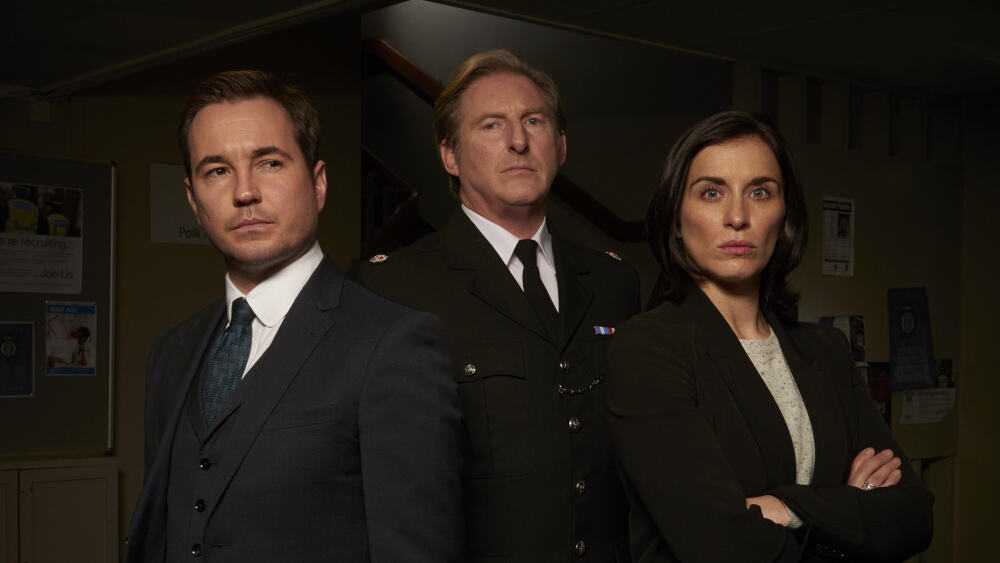 Line of Duty – 2012 to present – This suspenseful British police series is set in the fictional "anti-corruption unit" AC-12, where the police police the police. Yes, we know that sounds a bit odd. Lennie James, Vicky McClure, Martin Compston, and Adrian Dunbar all feature. Acorn TV has seasons 1-5.
Liverpool 1 – 1998 to 1999 – This gritty, Liverpool-based police drama dives into the city's underworld. We follow the vice squad at Bridewell as they fight drug dealers, paeodophiles, pimps, and porn peddlers in this rough-around-the-edges port city. Samantha Womack stars as DC Isobel de Pauli.
Loch Ness – 2017 to present – Highlands Detective Annie Redford faces her first murder case when a human heart is found.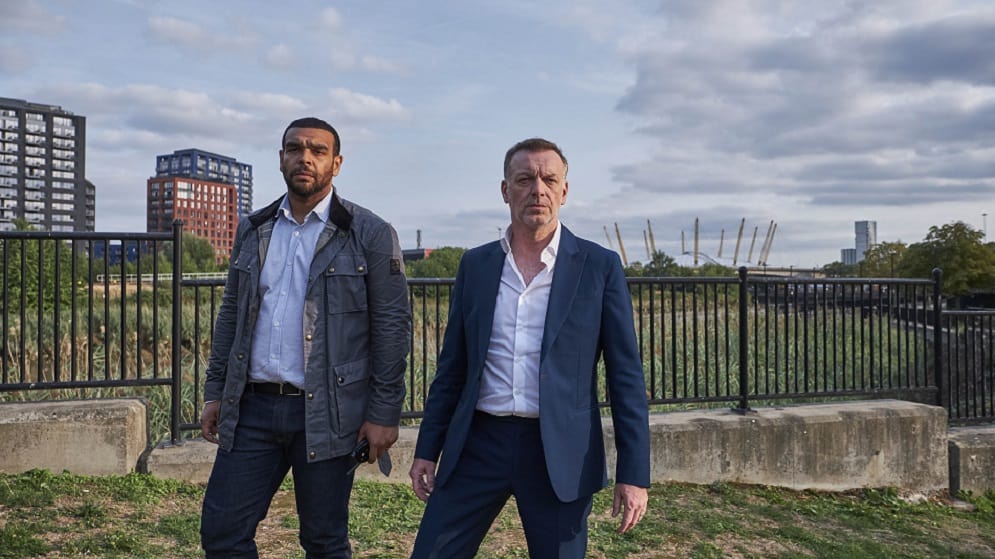 London Kills – 2019 – This Acorn TV Original follows a team of London's top detectives as they investigate homicides. Hugo Speer (The Full Monty) stars as DI David Bradford, the lead investigator whose talents seem to solve every case but the disappearance of his wife. Sharon Small (The Inspector Lynley Mysteries) and Bailey Patrick (Bodyguard) also star.
Lovejoy – 1986 to 1994 – Ian McShane (Deadwood) stars as Lovejoy, rakish antiques dealer and part-time detective. Downton Abbey fans will be delighted to see a young Phyllis Logan (aka Mrs. Hughes) in this early role.
The Madame Blanc Mysteries – 2022 – This series follows Jean White, a respected antiques dealer in Chesire who's left bereft after her husband tragically dies on the way home from their favourite antiquing spot in the South of France. Things turn dark(er) when she learns their money is gone, their shop has been re-mortgaged, and nearly everything they own is gone.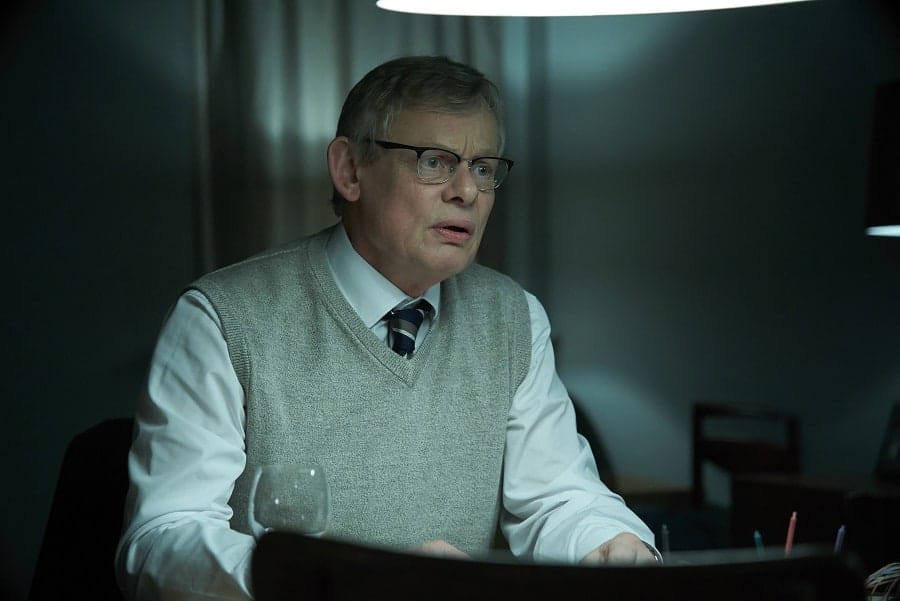 Manhunt – 2018 to present – Martin Clunes (Doc Martin) stars in this series based on the real investigation into the death of French student Amélie Delagrange. Clunes plays DCI Colin Sutton, the man who led the task force that ultimately brought her killer to justice. Though it feels very much like a miniseries, it's been confirmed that another series will be produced at some point in the future.
Mayday – 2013 – When the May Queen disappears just before May Day celebrations, a small town is thrown into chaos.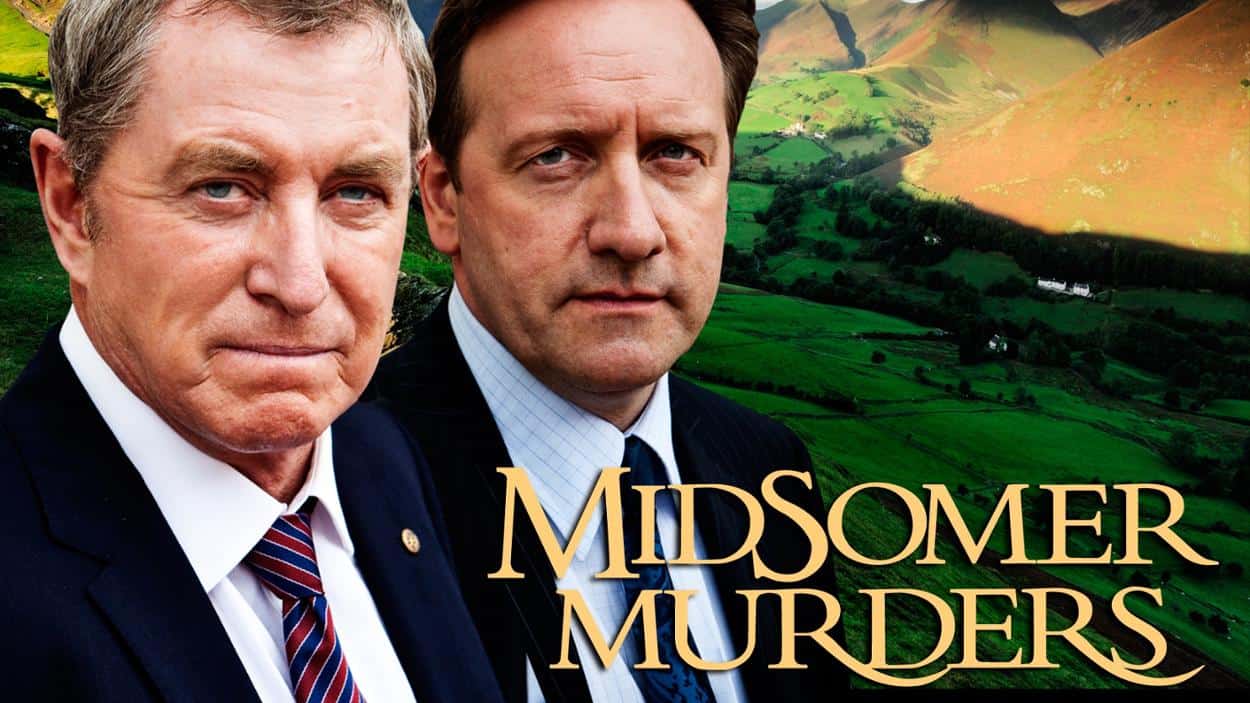 Midsomer Murders – 1998 to present – In Midsomer County, the landscapes are beautiful, the villagers all have secrets, and murder is rampant. This British mystery classic features John Nettles as DCI Tom Barnaby through the first 13 seasons, with Neil Dudgeon as DCI John Barnaby for the later seasons.
Midsomer Murders: 20th Anniversary Special – 2019 – John Nettles presents this look back at Midsomer Murders on its 20th anniversary. The hour-long special features appearances by Neil Dudgeon, Nick Hendrix, Daniel Casey, Jason Hughes, Jane Wymark, and more.
Midsomer Murders: Neil Dudgeon's Top 10 – This special collection doesn't include any new episodes of Midsomer Murders, but it does feature commentary and behind-the-scenes stories from Neil Dudgeon.
Mind Games – 2001 – Fiona Shaw (Killing Eve) stars in this television movie about a nun turned criminal profiler who's called in to investigate the deaths of two middle-aged women. She quickly realises that these aren't just home robberies gone wrong – they're the work of a serial killer.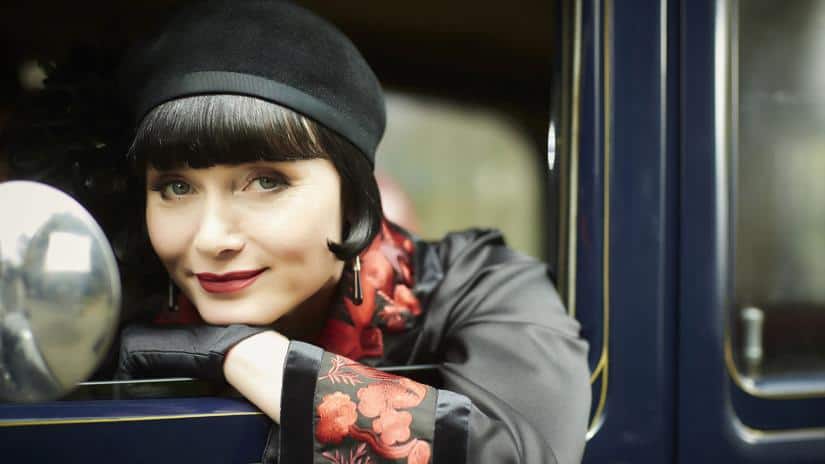 Miss Fisher's Murder Mysteries – Australian -2012 to 2015 – In 1920s Melbourne, Miss Phryne Fisher works as a skilled private detective. Essie Davis and Nathan Page star.
Miss Fisher & The Crypt of Tears – Australian – 2020 – This movie is a continuation of the original Miss Fisher's Murder Mysteries stories, and it premiered in early 2020. In this one, Essie Davis returns to the role of Phyrne in 1929 Jerusalem. There, she rescues a young Bedouin girl and finds herself on a globe-trotting adventure with her favourite handsome detective, Jack Robinson (Nathan Page).
Missing – 2006 – Joanne Froggatt (Downton Abbey) stars as a young runaway who scams men to survive. When one of them turns up dead, she becomes the main suspect in a string of murders.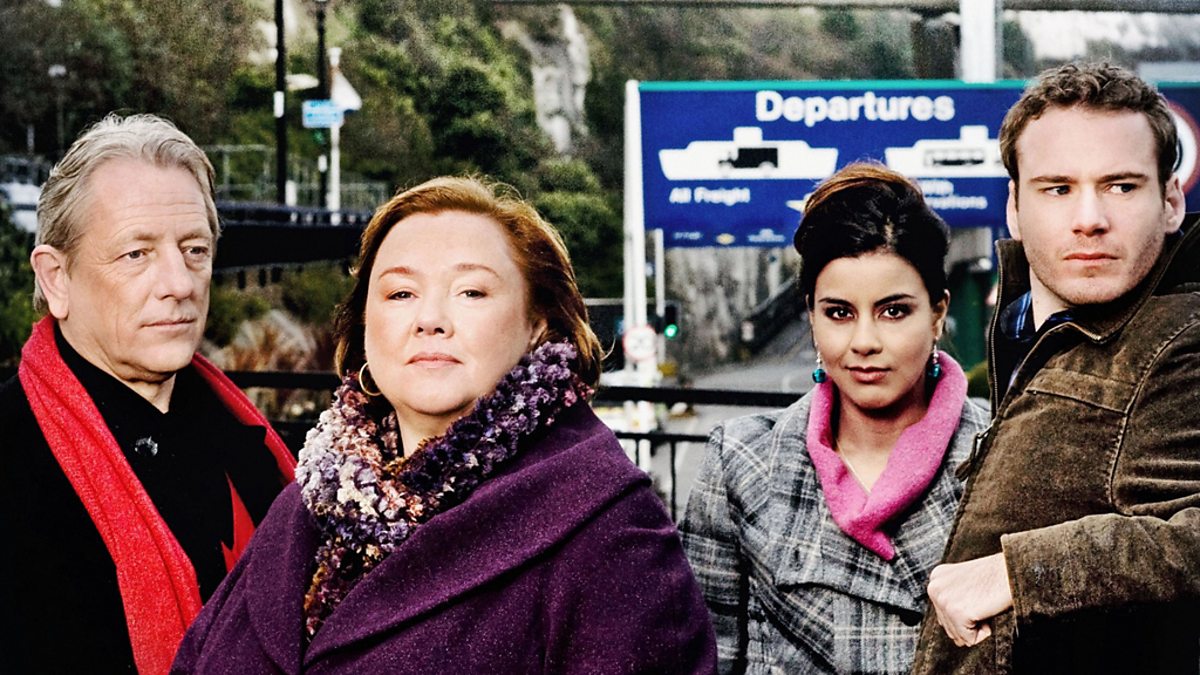 Missing – 2009 to 2010 – Pauline Quirke (Birds of a Feather) stars as DS Mary Jane "MJ" Croft, head of a busy missing persons unit in Dover. In each case, she and her team will confront situations that make friends and family wonder how well they really know their loved ones.
Mr. and Mrs. Murder – Australian – 2013 – A married couple runs a crime scene cleaning business while also helping to solve the murders they clean up.
Ms. Fisher's Modern Murder Mysteries – Australian – In this spin-off to the original Miss Fisher's Murder Mysteries series, Phryne Fisher's long-lost niece follows in her aunt's footsteps as a 1960s lady detective with her own handsome officer. Geraldine Hakewill stars as Peregrine Fisher, and Joel Jackson plays Detective James Steed.
Murder Investigation Team – 2003 to 2005 – A London-based team of elite investigators handles exceptionally challenging murders.
Murderland – 2009 – This miniseries looks at a murder from the perspectives of the daughter, the detective, and the murder victim.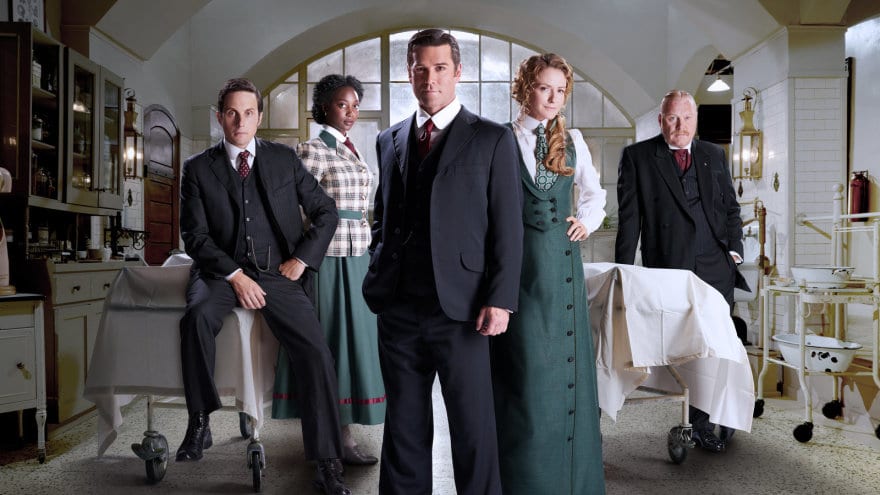 Murdoch Mysteries – Canada – 2008 to present – Set in the 1890s, Murdoch uses early forensics to solve murders. Yannick Bisson stars as Detective William Murdoch, Helene Joy plays Dr. Julia Ogden, and Thomas Craig and Jonny Harris fill the roles of Inspector Thomas Brackenreid and Constable George Crabtree, respectively.
Murdoch Mysteries: The Movies – Canada – 2004 to 2005 – Before it was a hit television series, there were three Murdoch Mysteries movies. Also set in 1890s Canada, the movies feature Peter Outerbridge as Detective William Murdoch (as opposed to Yannick Bisson) and Keeley Hawes (The Durrells, Bodyguard) as Dr. Julia Ogden.
Murphy's Law – 2001 to 2007 – James Nesbitt (Cold Feet) stars as Tommy Murphy, a charming but tough Northern Irish cop with a tragic past.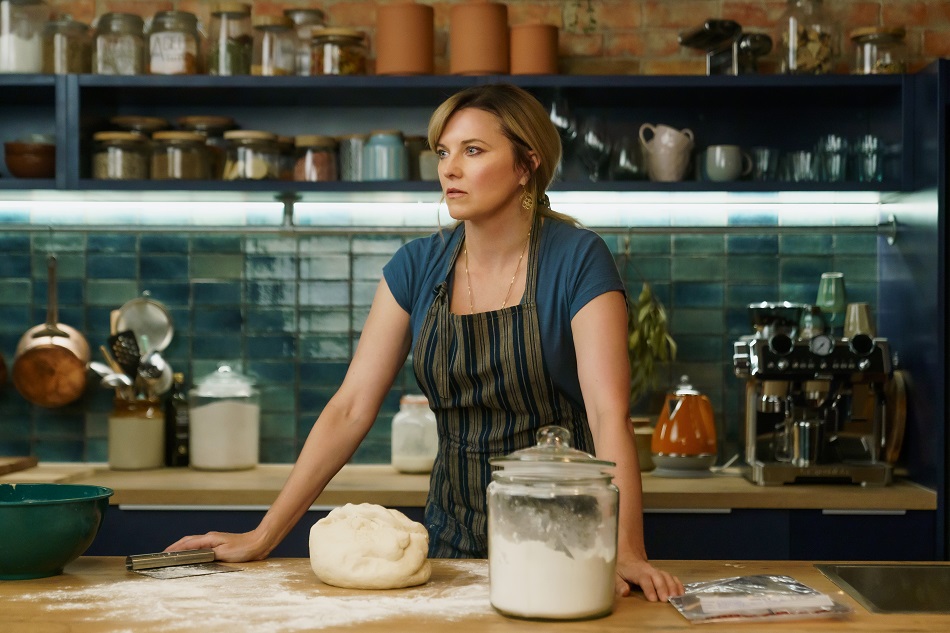 My Life is Murder – Australia – 2019 – Lucy Lawless (Xena: Warrior Princess) stars as retired Melbourne cop Alexa Crowe. Alexa is a mystery, but we know she's tough, smart, hurting from a past trauma, and great at baking bread. She's also slowly warming up to the cat who's invited itself to live with her. In each episode, her old boss (played by Bernard Curry) requests her assistance on a tough case – and on each case, she seeks a bit of extra help from her protégé Madison (Ebony Vagulans).
The Mystery of a Hansom Cab – 2012 – Set in 1880s Melbourne, this period drama is based on the bestselling novel by Fergus Hume. It follows the murder of a man connected to a wealthy benefactor, along with an accused man unable to provide an alibi.
Mystery Road – Australia – 2018 to present – Detective Jay Swan investigates crimes in the Australian Outback.
Mystery Road: Origin – Australia – 2022 – This Mystery Road prequel stars Mark Coles Smith (Halifax: Retribution) as a young Jay Swan. Set in 1999, the period mystery sees the young constable leaving the city to work in the small town where his estranged father lives. Premieres September 26th, 2022.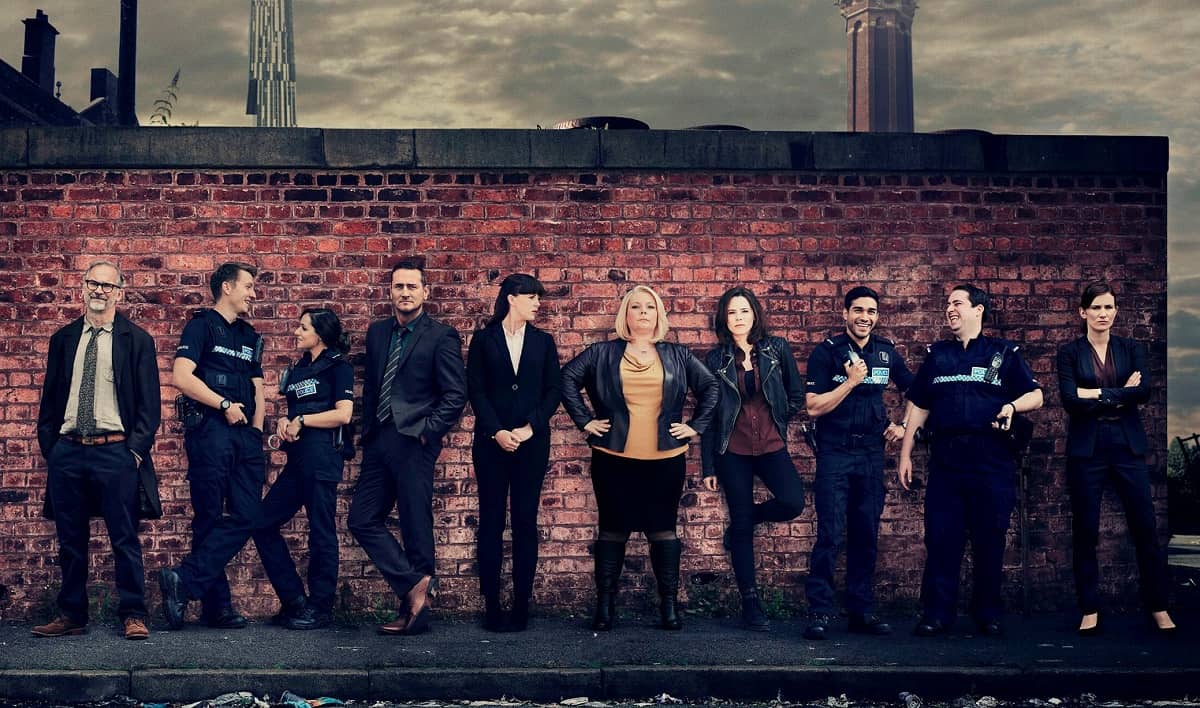 No Offence – 2015 to 2018 – This gritty Manchester-based police drama showcases the work of some talented serious crimes investigators under the straight-talking DI Viv Deering. Sadly, one of the actors, Will Mellor, made an Instagram post letting people know that a fourth season won't be happening due to changes at the network (Channel 4). The writer, Paul Abbott (Shameless), had already been working on ideas for a new season, but unless the show is somehow saved, it looks like we may never see them brought to life.
The Oldenheim 12 – The Netherlands – 2017 – A traditional Dutch village is shaken to its core when multiple residents suddenly go missing without a trace.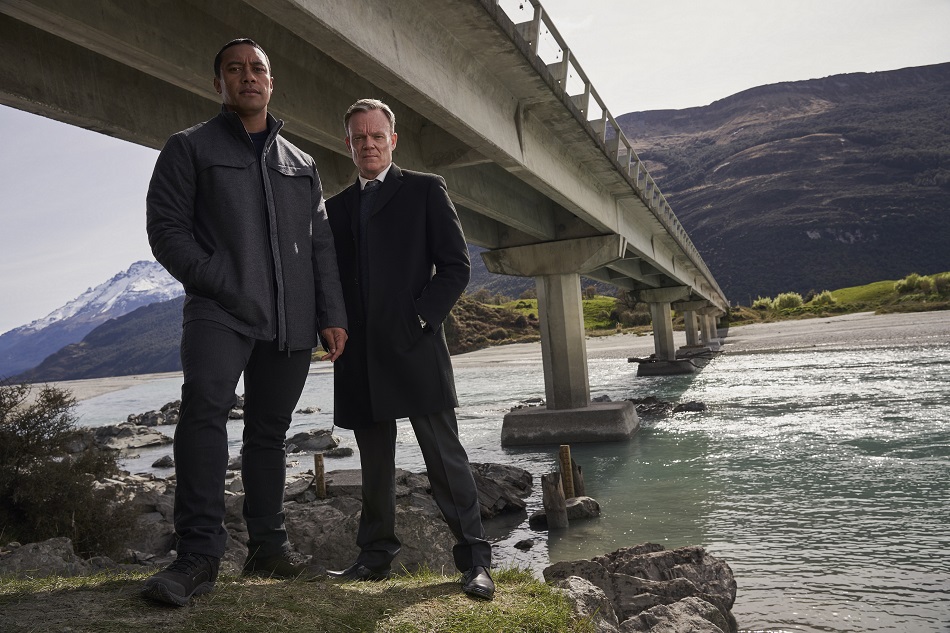 One Lane Bridge – New Zealand – 2020 – While working a murder investigation, a young Maori detective accidentally awakens a spiritual gift that may harm the case.
Outlier – 2020 – This Norwegian mystery begins when a teenager on her way home from a party finds a mobile phone ringing. The phone belongs to a missing girl, Sofie, whose body was later discovered at a camping resort a few hours away. Criminology student Maja Angell (Hanne Mathisen Haga) hears about this puzzling case in her hometown and leaves university to head north to deliver a message to the police. She believes the man who's been arrested is not the true killer, and her efforts to prove it will push her towards some of her most dangerous and repressed childhood memories.
The Paradise – Finland – 2020 – In a tiny corner of Malaga lies the Finnish community of Fuengirola. It's a peaceful place – until two murders destroy the tranquility. To help with the investigation, 60-year-old veteran detective Hikka Mäntymäki (Riitta Havukainen) travels in from Oulu, Finland. Unfortunately, the case will continue to claim new victims as Hikka and the local police scramble to untangle the case.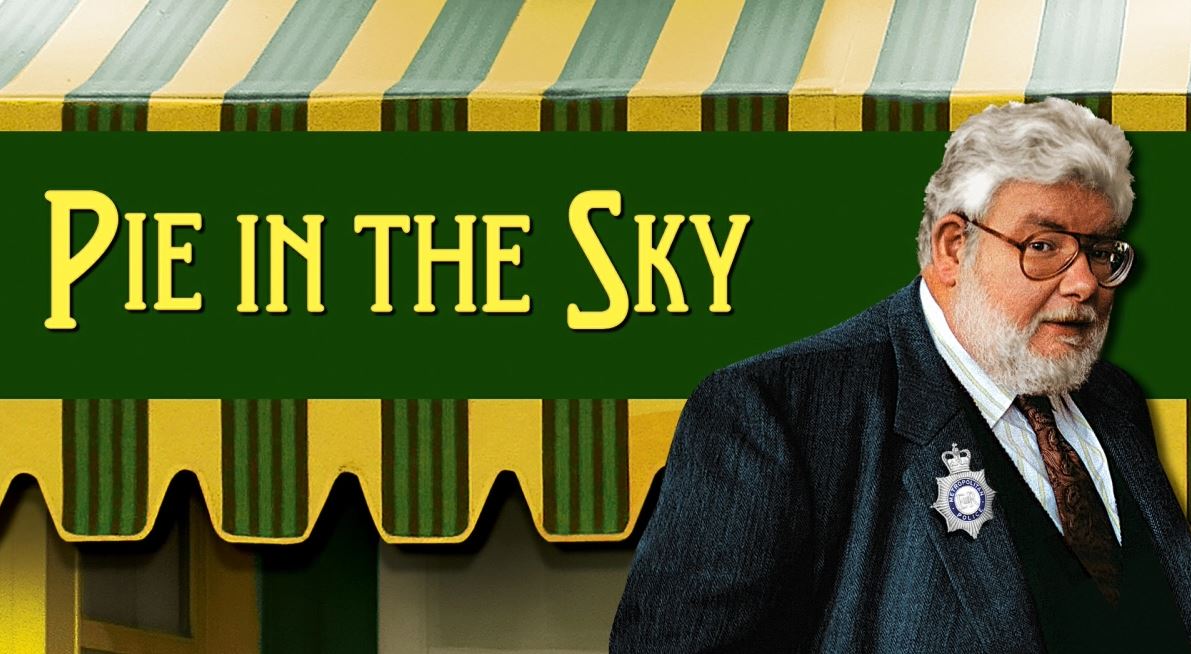 Pie in the Sky – 1994 to 1997 – When DI Crabbe leaves the police force to open a restaurant, they continue to pull him back in for part-time crime-solving. Richard Griffiths (Vernon Dursley in Harry Potter) stars, but you'll also spot guest appearances from actors like Phyllis Logan (Downton Abbey), Jim Carter (Downton Abbey), Jane Wymark (Midsomer Murders), Keeley Hawes (Bodyguard), Ian McNeice (Doc Martin), Michael Kitchen (Foyle's War), Derren Litten (Benidorm), Abigail Thaw (Endeavour), Nicola Walker (Unforgotten), and Joan Sims (As Time Goes By).
The Poison Tree – 2012 – Matthew Goode (A Discovery of Witches) stars in this psychological thriller about a man who returns home after being released from prison. Though his devoted wife (MyAnna Buring, Ripper Street) has always maintained his innocence, he comes to realise she may be hiding more than her fair share of dark secrets.
Prisoners' Wives – 2012 – Gemma thinks she has a perfect life until her husband is arrested for murder.
Proof – Ireland – 2004 to 2005 – When an investigative reporter finds a connection between a local thief's murder and a corrupt accountant's death, he soon finds himself neck-deep in the middle of a scandal involving human trafficking, politics, and the world of high finance. Finbar Lynch (Breathless) and Orla Brady (The South Westerlies) star.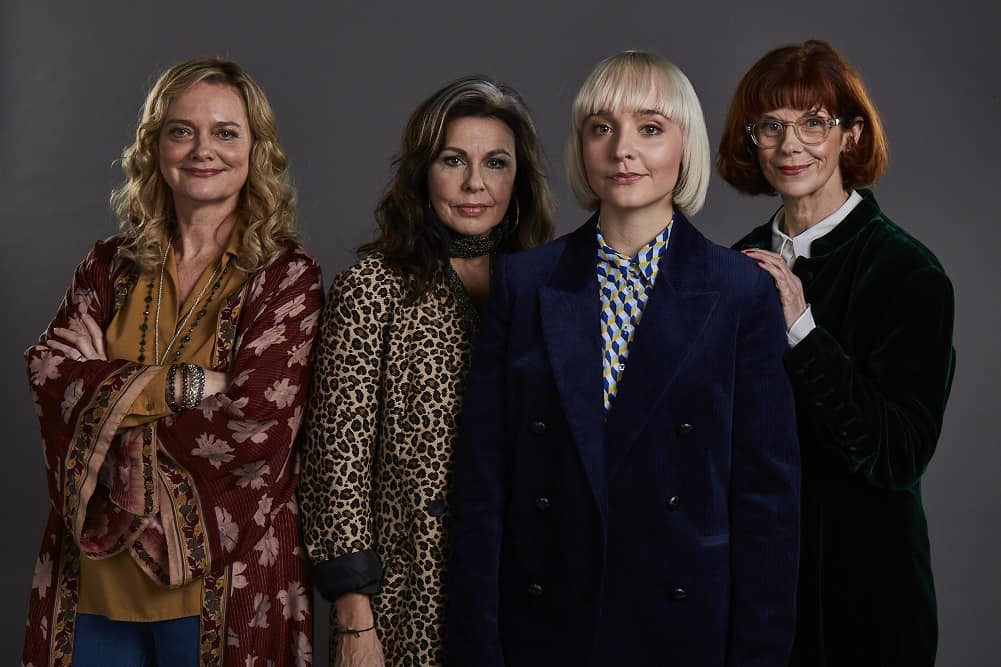 Queens of Mystery – 2019 – Young Matilda Stone is just beginning her career in law enforcement and she has not one, not two, but three crime-writing aunts. Her quirky aunts raised her after the disappearance of her mother, and they always manage to worm their way into her cases. This series was created by Doc Martin writer Julian Unthank, and features appearances by Olivia Vinall (The Woman in White), Julia Graham (Bletchley Circle), Siobhan Redmond (Taggart), and Sarah Woodward (Gems).
Rebecka Martinsson – 2017 to present – Sweden – This Swedish crime drama follows a young Stockholm lawyer as her life is turned upside down by the violent murder of a childhood friend. She quits her job and returns to her hometown to investigate a world that's not what it seems.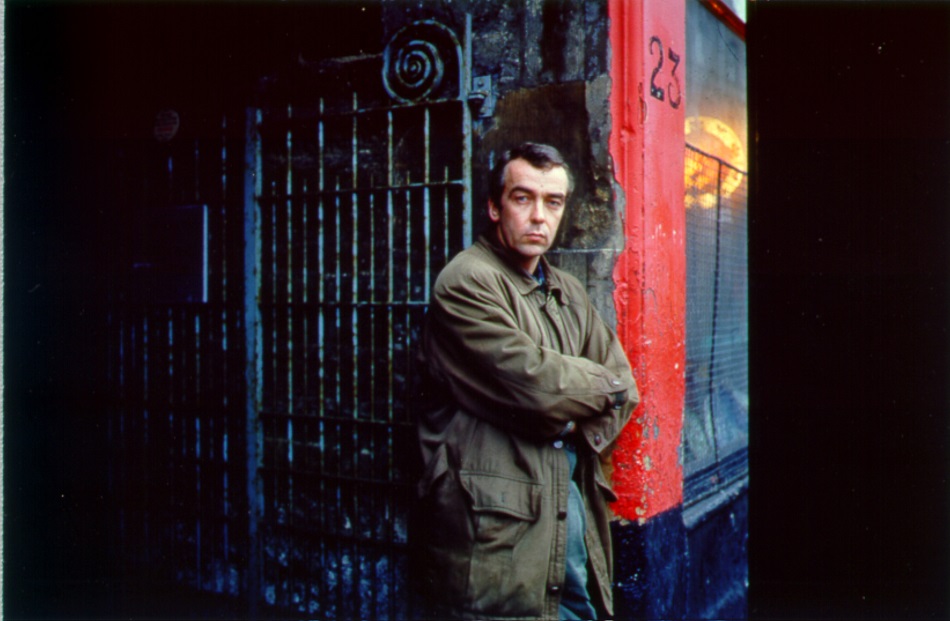 Rebus – 2000 to 2004 – Based on the novels of Scottish author Ian Rankin, Inspector Rebus is an old-fashioned detective in every sense of the word. He smokes, drinks, and doesn't have a lot of luck with his personal life. Set in Edinburgh, the series features John Hannah as DI John Rebus in early episodes, followed by Ken Stott in later episodes. Leaving September 30th, 2022.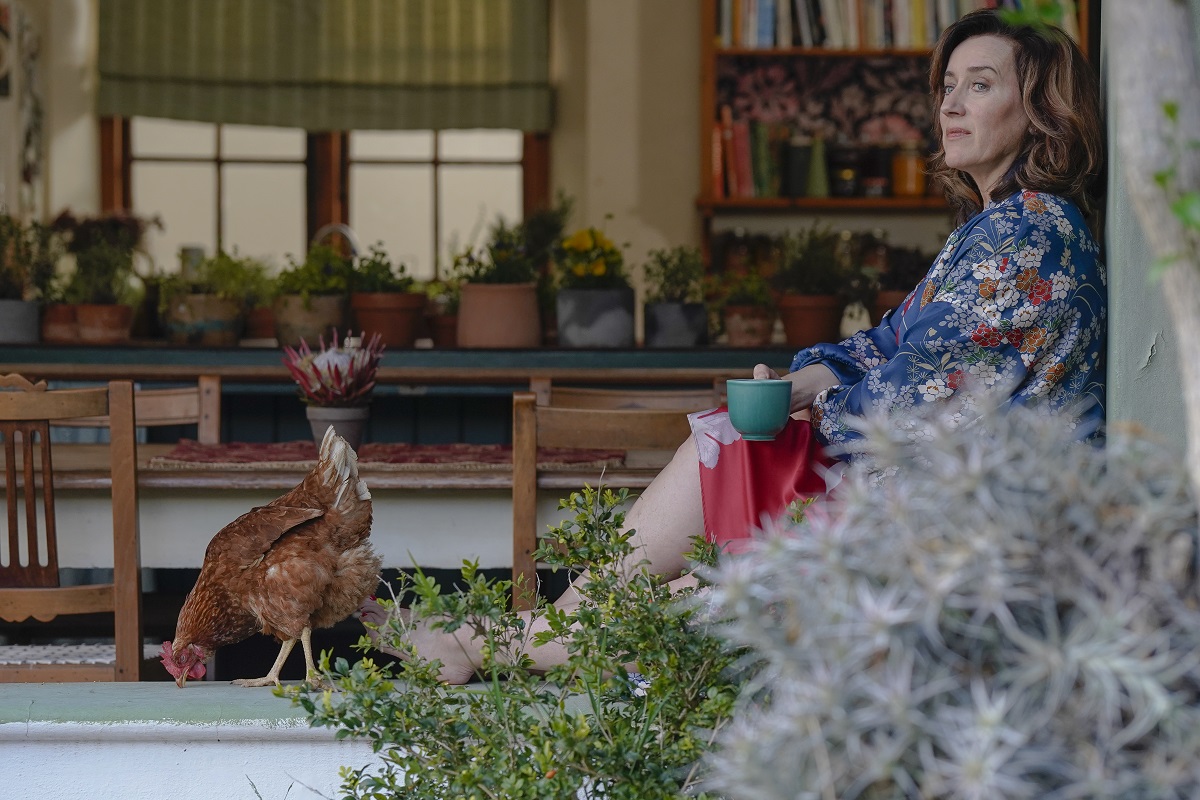 Recipes for Love & Murder – South Africa – September 2022 – Maria Doyle Kennedy will star in this upcoming South African cozy mystery series based on the novel by Sally Andrew. She plays a recipe advice columnist for a small-town paper, and she'll investigate the murder of one of her correspondents. Tony Kgoroge will co-star as the local chief detective. Premieres September 5th.
Republic of Doyle – Canada – 2010 to 2014 – This delightful crime dramedy follows a father and son investigative agency in lovely Newfoundland. Allan Hawco stars as the rough-around-the-edges PI Jake Doyle, while Sean McGinley (Bleak House) plays his father and partner Malachy Doyle.
Resort to Murder – 1995 – After a woman is murdered on the West Pier in Brighton, her son dives into the local underworld to find her killer. This intricately plotted thriller stars Ben Chaplin (The Thin Red Line), Steven Waddington (Jamestown), Kelly Hunter (The Hole), and Peter Firth (Cheat).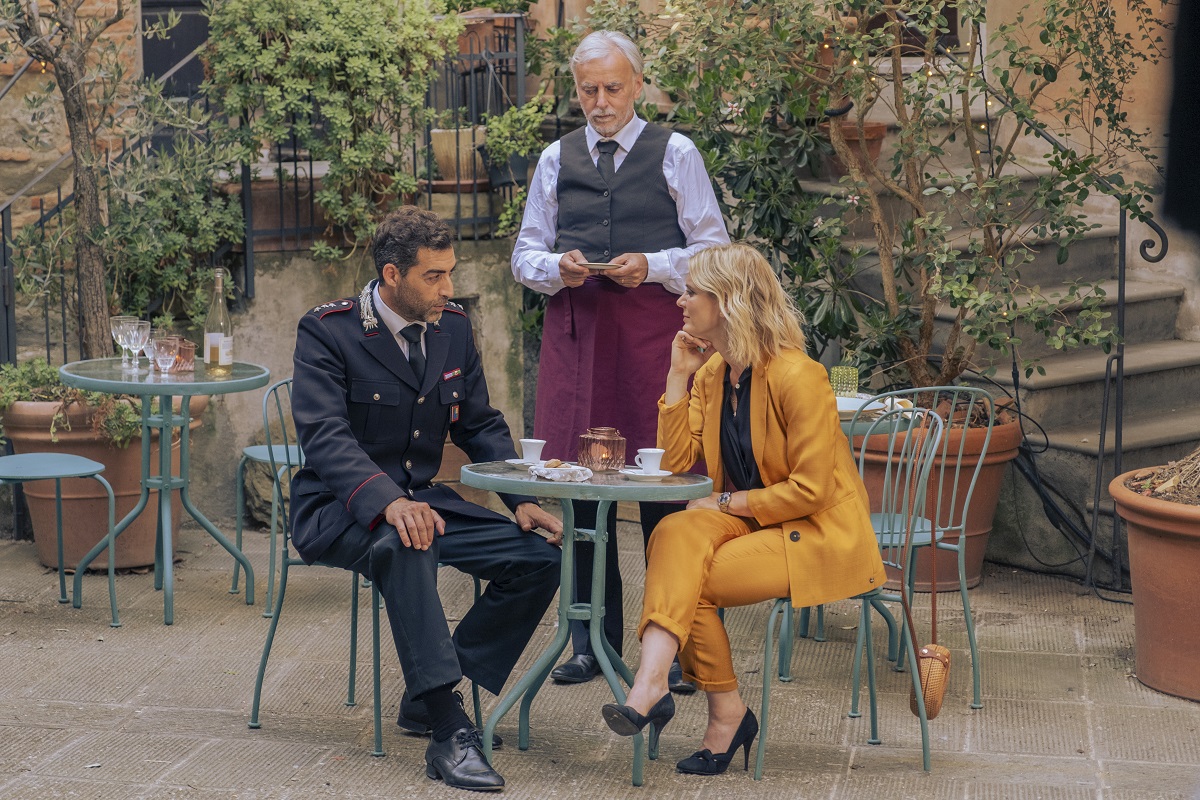 Signora Volpe – 2022 – Emilia Fox (Silent Witness) stars in this series about a disillusioned British spy turned detective living in the heart of Italy. Trouble seems to follow wherever she goes, but her career as a spy has certainly left her with the right skills for investigation.
The Silence – Australia – 2006 – Rake star Richard Roxburgh stars as Detective Richard Treloar, an officer under investigation for a fatal shooting. He's been re-assigned to a desk job at the Police Museum, and his new position draws him into an old mystery. While working on a photographic exhibition, he becomes obsessed with an archival image of a beautiful murder victim. Searching through more images, he looks for her face – seeing her first in the background of images, then in the company of criminals, and later, as the victim of an unsolved crime.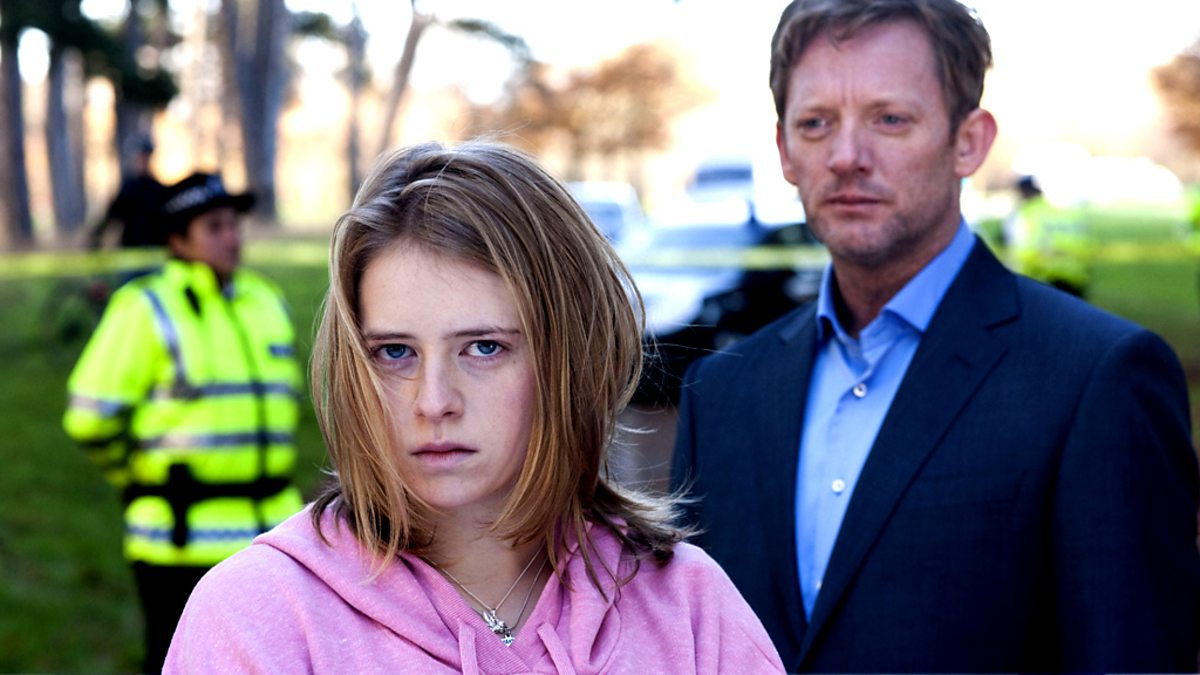 The Silence – 2010 – While struggling to integrate into the hearing world, a young girl with a new cochlear implant witnesses the murder of a police officer. Douglas Henshall (Shetland) is among the stars of this miniseries.
Single-Handed – 2007 to 2010 – Ireland – Jack Driscoll is transferred back to his hometown to take over the Garda Sergeant role his father left.
Small Claims – Australia – 2004 to 2006 – Starring Rebecca Gibney (Under The Vines) and Claudia Karvan (Love My Way), this series follows a couple of Australian mums who become unlikely suburban sleuths. The series is made up of three TV movies.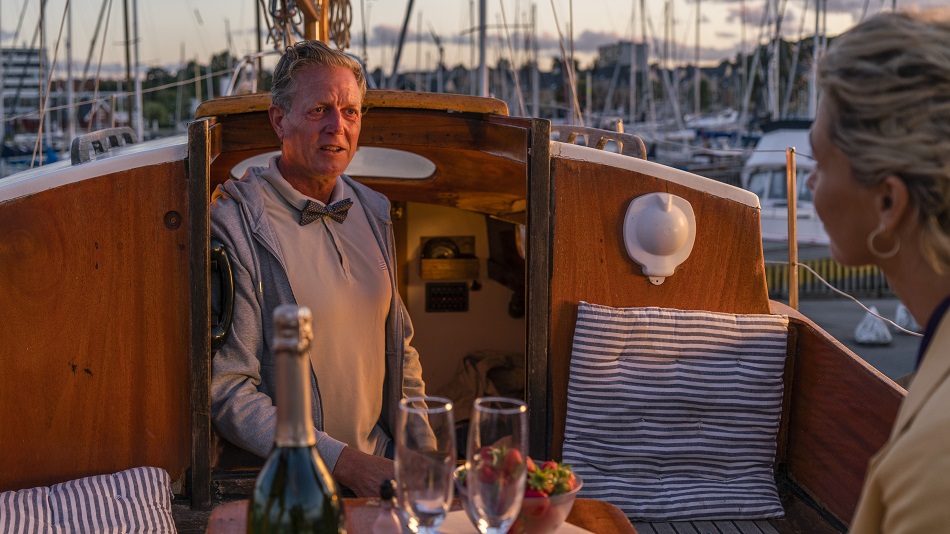 The Sommerdahl Murders – Denmark – 2020 – In the beautiful Danish coastal town of Helsingør, Detective Chief Inspector Dan Sommerdahl (Peter Mygind, Flame and Citron) is the undisputed hero at North Sjælland Police. When the body of a young woman washes up on a beach, Dan and his best friend and colleague, Detective Flemming Torp (André Babikian, The Protectors), quickly determine this wasn't an accident, and they are in hot pursuit to find the murderer and the baby the female victim had just given birth to.
The Sounds – 2020 – A happily married Canadian couple moves to New Zealand to escape the husband's domineering family, but when he disappears soon after relocating, long-buried secrets come to light.
The Stalker's Apprentice – 1998 – This film follows a man who sees a woman on the train and decides she will be his. That same man also works as a book editor, and in the course of his job he comes across an interesting manuscript that, unbeknownst to him, was written by convicted serial killer Helmut Kranze (James Bolam, Cold Feet). The book's influence soon leads him to take action on his obsession. Peter Davison (Gentleman Jack) also appears as DI Maurice Burt.
Still Life: A Three Pines Mystery – Canada – 2013 – In this television movie, Chief Inspector Armand Gamache (Nathaniel Parker) arrives in Three Pines to investigate a strange death in the sleepy village of Three Pines.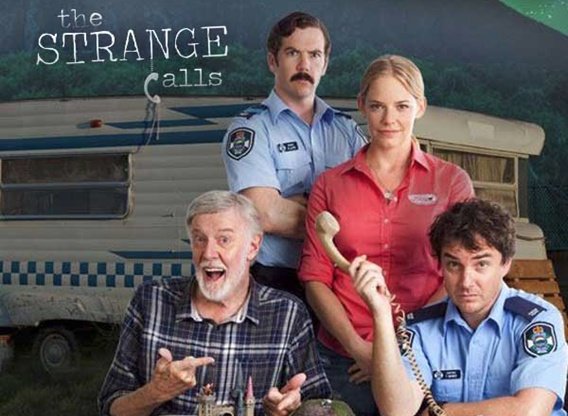 The Strange Calls – 2012 – This oddball comedy/mystery series follows a disgraced Australian cop, Toby Banks, after he's transferred to the seemingly idyllic coastal town of Coolum Beach. There, his job is to answer night calls from locals – calls that reveal bizarre truths about something sinister lurking beneath the town's cozy surface.
Supply and Demand – 1997 to 1998 – This crime drama features an elite team of detectives charged with investigating large-scale smugglers and importers.
Suspects – 2014 to 2016 – Three Greater London detectives investigate serious crimes in this heavily improvised series.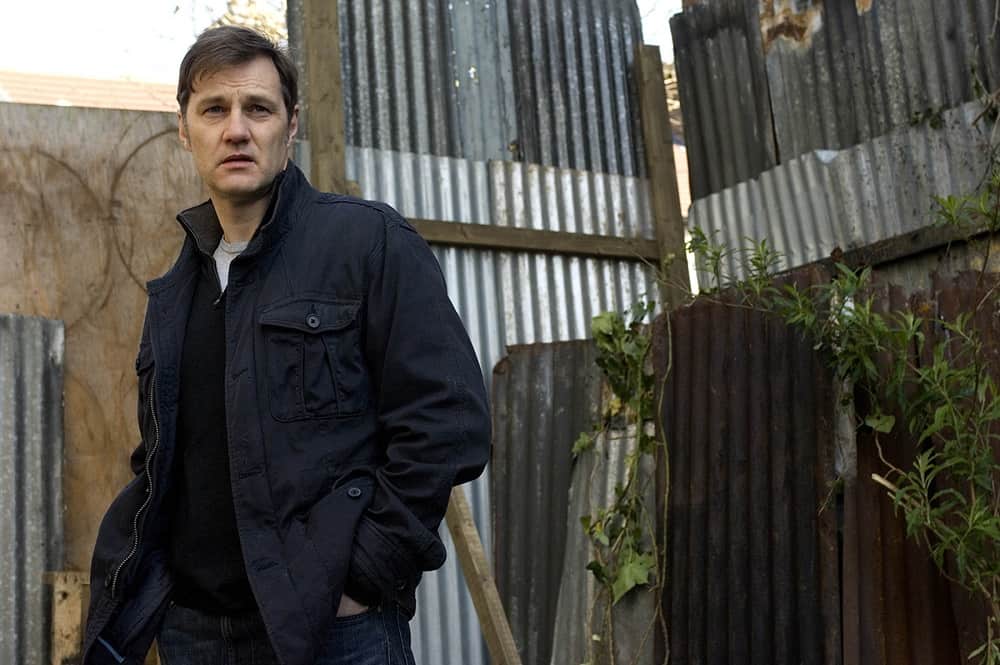 Thorne – 2010 – This collection of two Thorne movies includes Scaredy Cat and Sleepyhead. In Sleepyhead, DI Thorne (David Morrissey, Men Behaving Badly) is in a race against time to find a serial killer who enjoys making unusual attacks on young women. Scaredy Cat sees Thorne is working with a new team to tackle a tough double murder case, but it's not long before he's hunting down two different serial killers.
Trial & Retribution – 1997 to 2009 – DS Walker and his team follow criminals from their crime to the courts.
The Truth Will Out – 2018 to present – Detective Peter Wendel sets out to create an elite task force to help solve cold cases, but when he finally gets his chance, the only available officers seem to be some of Sweden's worst. Meanwhile, he's dealing with the possibility that a noted serial killer may not have killed all his victims – leaving another murderer, or even many murderers, running free.
Vexed – 2010 to 2012 – A young male and female detective team frustrate each other with their different attitudes and complicated personal lives.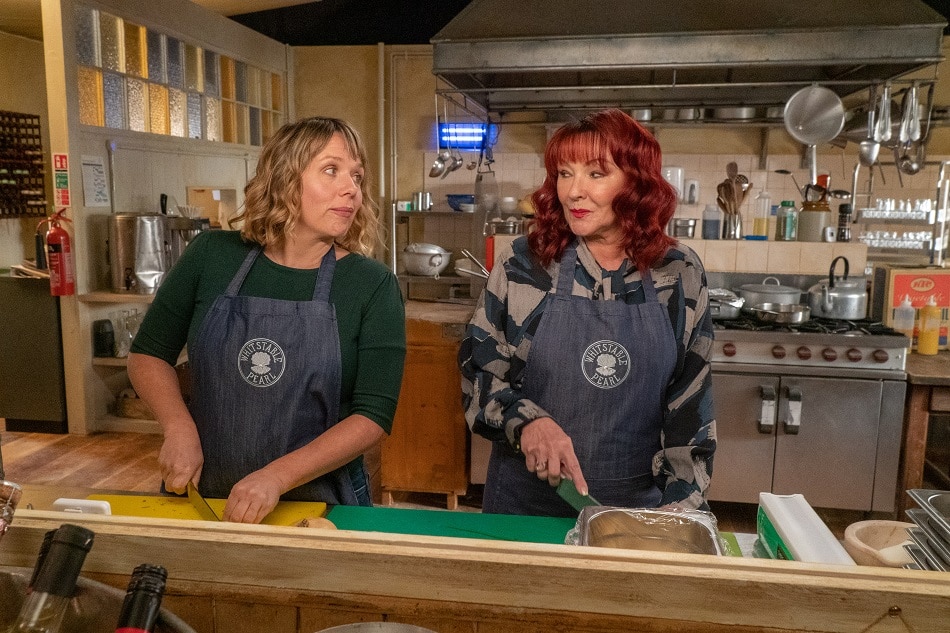 Whitstable Pearl – 2021 – Based on Julie Wassmer's Whitstable Pearl mystery novels, this Kent-based series follows restaurant owner Pearl Nolan as she follows her long-deferred dream of investigative work. Unfortunately, her first case begins when a friend's body is found in mysterious circumstances. Kerry Godlimann (After Life) stars as Pearl, with Frances Barber (Silk) playing her mother, Dolly. Howard Charles (The Musketeers) plays DCI Mike McGuire, the friendly officer who will, of course, bristle occasionally at her meddling.
Winter – 2015 – Australia – Eve Winter, a Sydney homicide detective, solves some of the most difficult cases while dealing with bureaucracy and the challenges of being a woman in her field. Rebecca Gibney (Packed to the Rafters) stars.
Wire in the Blood – 2002 to 2009 – An eccentric psychologist helps the police solve murders by getting inside the minds of the killers. Robson Green (Grantchester) stars.
Wisting – 2019 – This Norwegian drama follows homicide detective William Wisting as he investigates the possibility of an American serial killer living in Norway.
The Witnesses – Germany – 2020 – When a 10-year-old girl is kidnapped from a crowded museum in Berlin, the family and police await a ransom demand that never comes. No one claims responsibility, and there's nothing to go on except the memories of eye witnesses. The child's prominent father asks researcher Dr. Jasmin Braun (Alexandra Maria Lara) to step in and evaluate the memories of eight key witnesses in hopes of reconstructing the crime and returning the girl home safely.
Looking for More Great Shows on Acorn TV?
Need more viewing ideas on Acorn TV?
Save it to Pinterest!