11 Must-Watch Hidden Gems on Acorn TV (2022 Edition)
In some cases, we earn commissions from affiliate links in our posts.
Last Updated on May 3, 2022 by Stefanie Hutson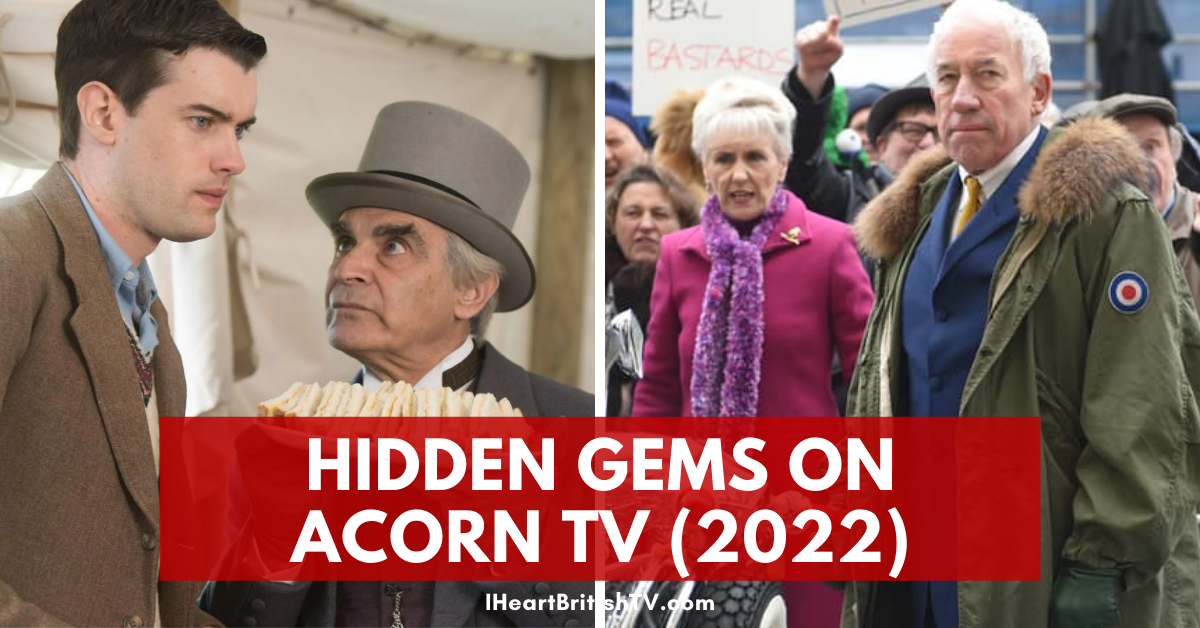 With more than 300 shows available on Acorn TV at any time – and a constant stream of old shows leaving and new shows coming on board – it's easy to overlook a lot of great content. That's especially true if you've joined recently, since they tend to promote the newest and most popular shows more heavily.
To help you find some great shows you might have missed, we've pulled together some of the best shows on Acorn TV that haven't gotten a lot of attention in the main menus in recent months. If you've had Acorn since 2011 and you've diligently combed through everything, there won't be anything new we can tell you about – but hopefully, this will be helpful to some who haven't seen every show on the service, and who don't realise how many great shows are lurking just beneath the surface.
Prefer to see the newest and most popular options on Acorn TV? Try:
11 Must-Watch Hidden Gems on Acorn TV (2022 Edition)
As always, keep in mind that streaming services are constantly changing their listings, and with hundreds of posts on this site, we don't always get things updated instantly. If you're subscribing specifically to get access to a show on this list, please verify that they still have it before you sign up.
1 | Jericho of Scotland Yard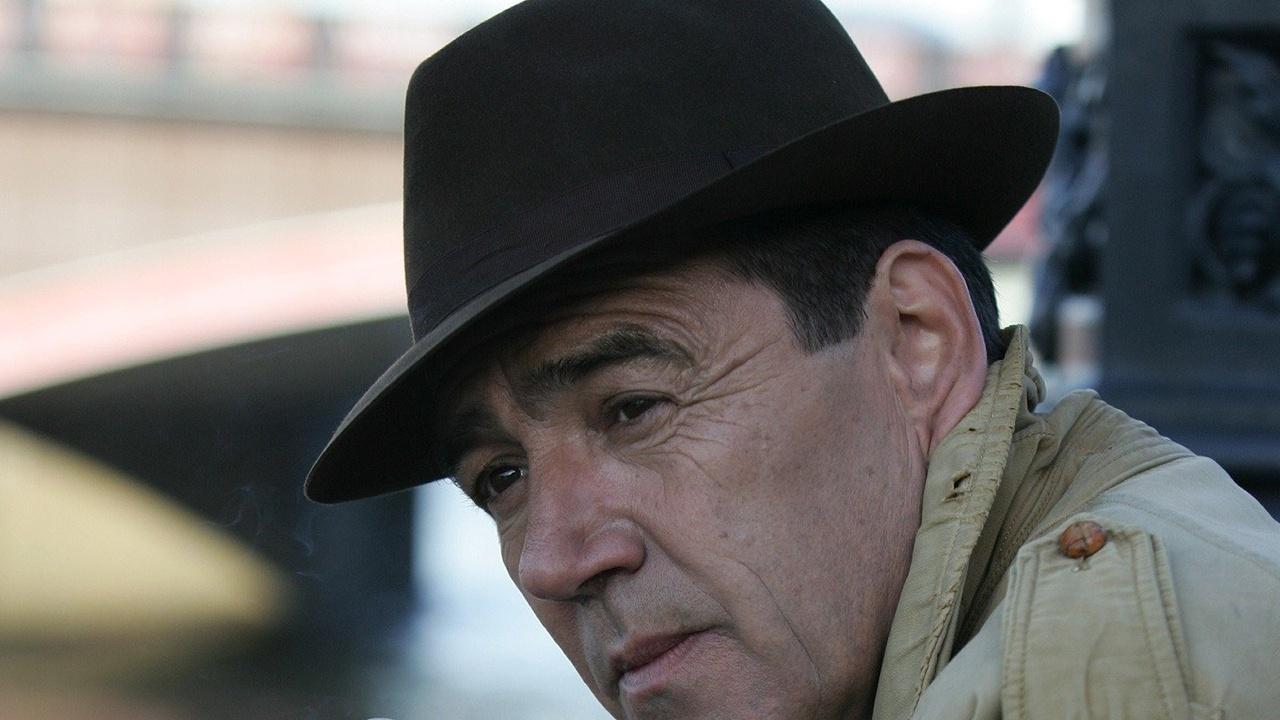 This 2005 period mystery is one of those shows that had a lot of potential and ended too soon. The series followed Robert Lindsay as DI Michael Jericho, a heroic Scotland Yard detective who feels a bit embarrassed by the admiration he gets from the public. It's loosely inspired by the real-life detective Robert Fabian, about whom an early police procedural TV series was made.
Jericho is a WWI veteran who came back a changed man, and by the time the series is set (in 1958 London), he's well-established in his career and scarred by a lifetime of dealing with the world's worst. Sadly, the series is made up of just four feature-length episodes. Perhaps if it had been released in more recent years, it could have had a better chance at finding an audience abroad and getting more seasons.
2 | Decline & Fall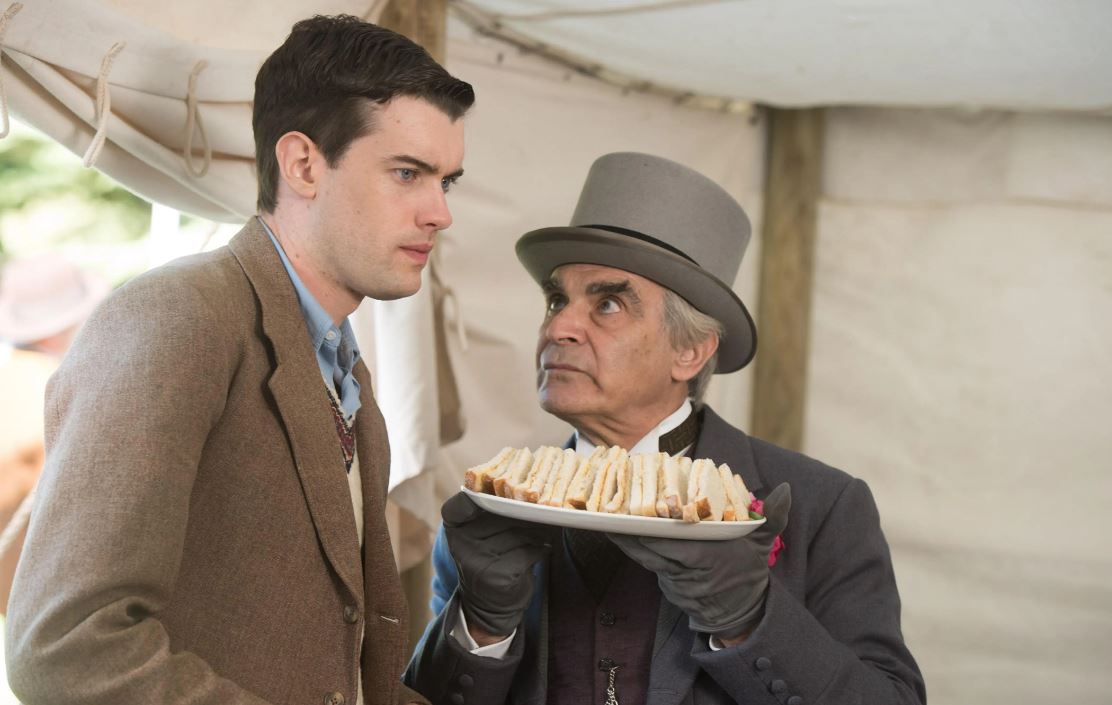 This 2017 BBC miniseries of Evelyn Waugh's first novel is, unlike many period dramas, refreshingly light-hearted. It follows Paul Pennyfeather, a young man unfairly expelled from Oxford – it involves nudity – who then goes to teach at a Welsh boarding school run by the eccentric Dr. Fagan. It doesn't take long for him to realise he finds himself in a dumping ground for people who have failed at life.
Jack Whitehall (Travels With My Father) plays Paul Pennyfeather, while David Suchet (Poirot) assumes the role of Dr. Fagan. American actress Eva Longoria (The Young & the Restless) plays Margot Beste-Chetwynde.
3 | Ladies of Letters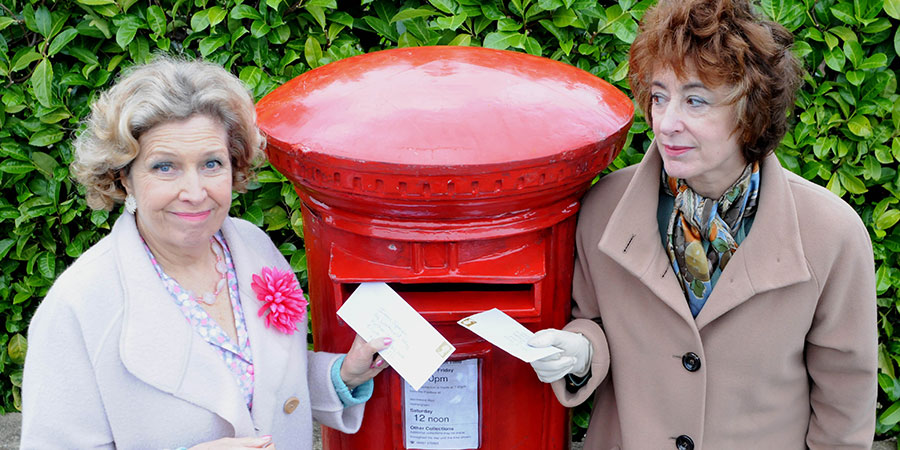 Not everyone loves the zany, often surreal style of British comedy you get with things like Monty Python or The Young Ones or Inside No. 9. Some people prefer slower, gentler comedy that more closely resembles our own everyday lives.
Ladies of Letters follows a couple of widowed ladies who meet at a wedding and begin an ongoing correspondence that is essentially a battle of one-upmanship disguised as friendship. In spite of that, the relationship serves an important purpose for both of them – helping with their loneliness.
The series is based on a BBC radio series and stars Maureen Lipman (The Pianist) and Anne Reid (Last Tango in Halifax).
4 | Above Suspicion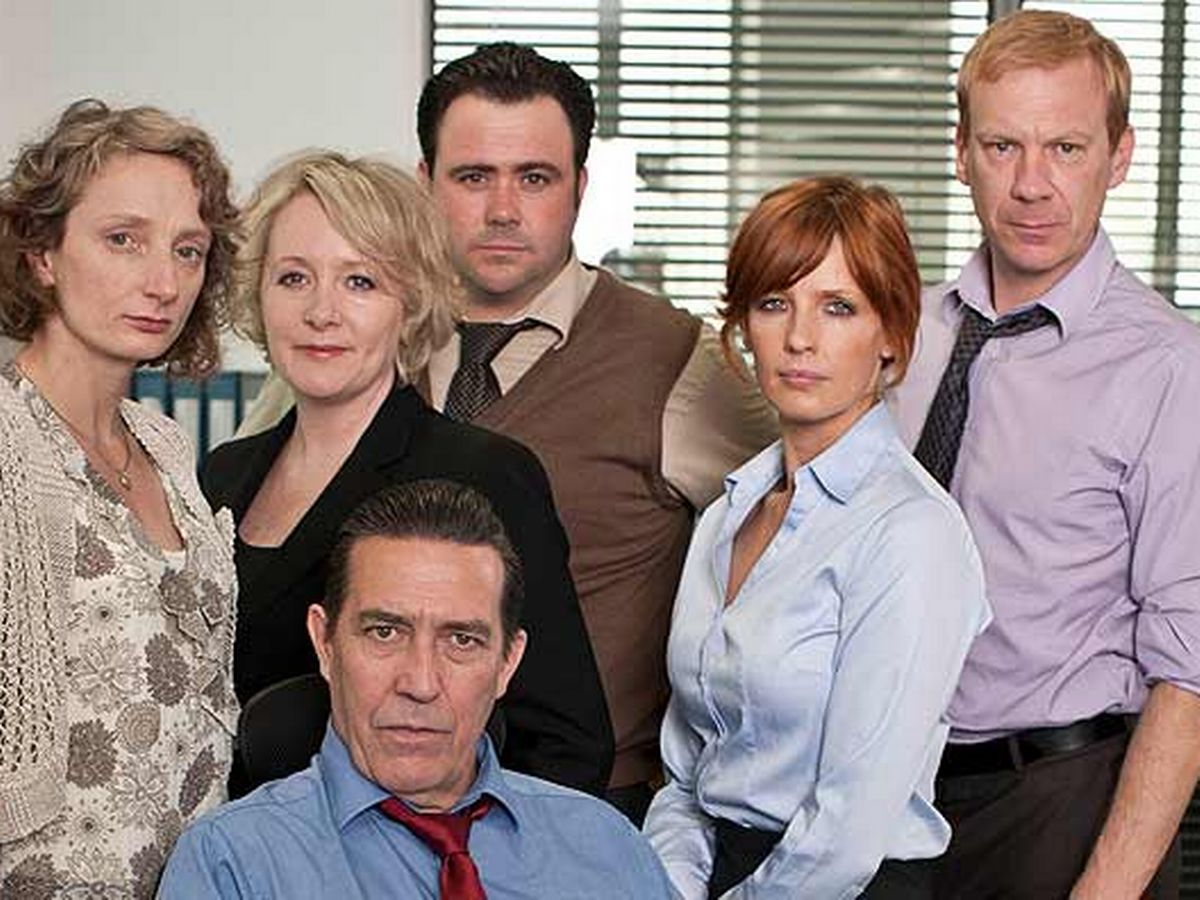 Keilly Reilly (True Detective) and Ciaran Hinds (Game of Thrones) star in this 2009-2012 crime drama. The series follows DC Anna Travis as she attempts to get experience and make a name for herself as a detective – and all the cases revolve around criminals who, for one reason or another, are seen as "above suspicion".
Aside from the unique angle on cases, it's also an interesting series because of how it portrays a female detective. Many shows give us the tough, almost masculine or gender-neutral female detectives, and quite a few show women "fighting the man", but relatively few give us detectives who are both comfortably feminine and not on a crusade about it. That's not to show a lack of appreciation for the struggles of the other types – just that it's nice to see something a little different once in a while.
The only downside to watching this one is that Acorn TV only has the first two of four total season. We ended up ordering the complete series on DVD from Amazon UK after watching the first two seasons, but keep in mind that you'll need a region-free DVD player to watch the DVDs.
5 | The Worst Week of My Life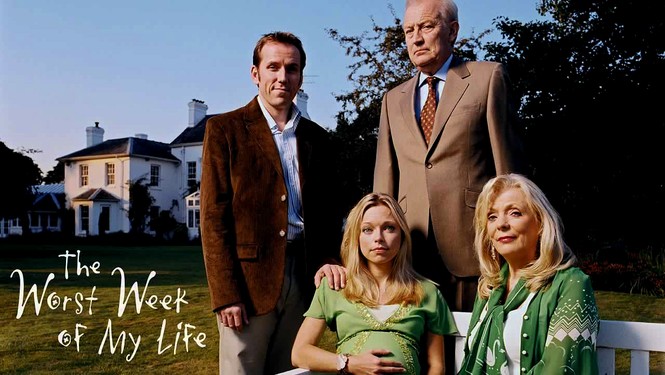 Ben Miller (Death in Paradise) and Sarah Alexander (Coupling) star in this delightfully awkward Britcom about a young couple whose big life moments seem to be cursed with bad luck and strange misunderstandings. This fun, light comedy went on for three seasons – from the wedding to the birth of their first child and a special Christmas season.
Aside from the two main stars, the series also featured some great performances by Alison Steadman (Gavin & Stacey), Janine Duvitski (Waiting for God, Benidorm), and Geoffrey Whitehead (Not Going Out).
6 | The Syndicate: All or Nothing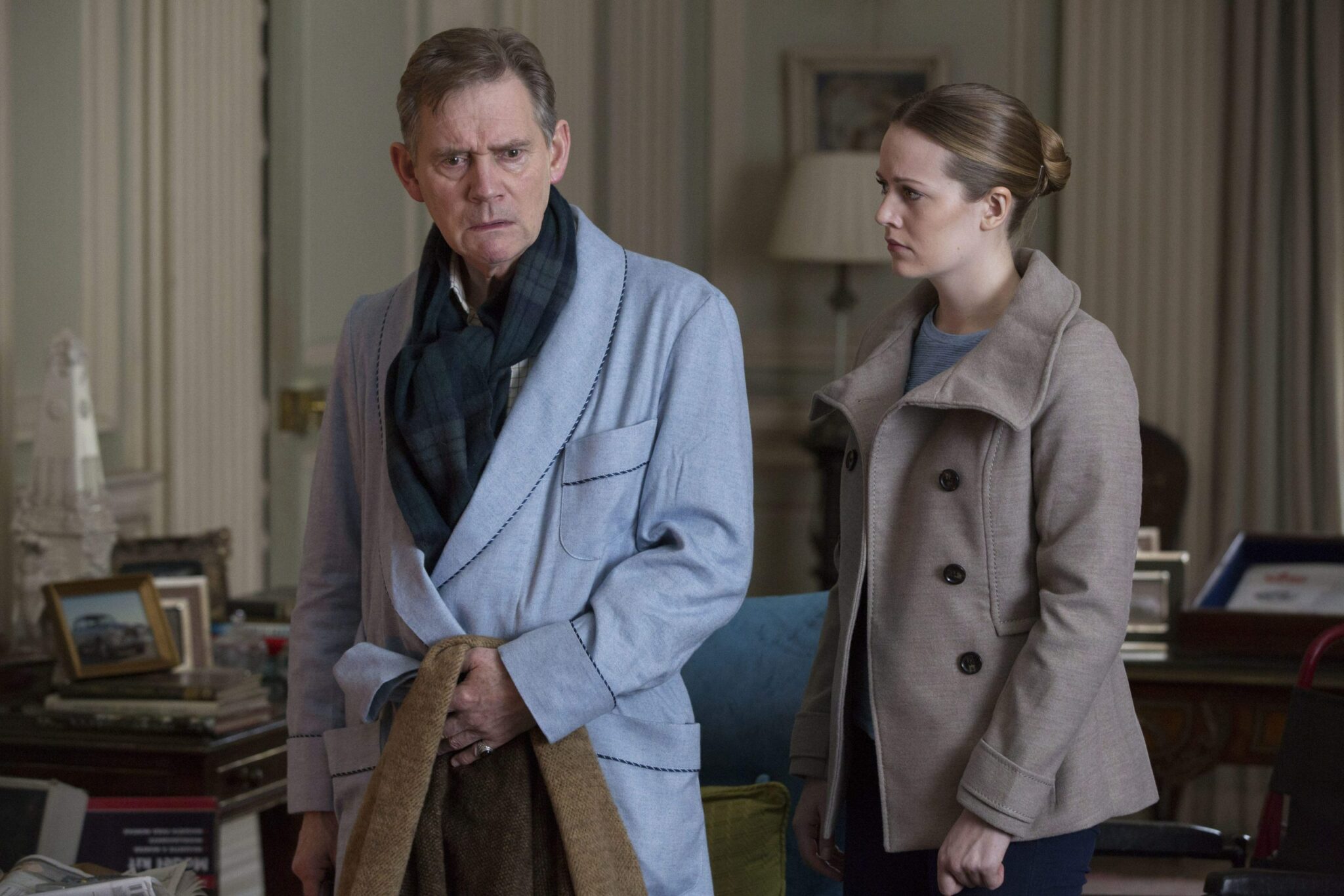 The Syndicate is a UK drama series that started back in 2012, with each season following a different set of people who won the lottery as a group (or "syndicate" – hence the name). The first season is set in a Leeds supermarket, the second in a public hospital in Bradford, the third in a crumbling manor house near Scarborough, and the fourth and most recent season is set at a dog kennel in Yorkshire and also in Monaco.
Acorn TV offers season 3, and it follows along after a group of staff members at a stately home win the lottery. Though the owners of the home come from old money, not much of it is left. Big houses take a lot of money and maintenance, and they've consumed many a family fortune over the last 100-150 years. Seeing the staff become richer than the owners – and the resulting power imbalance – makes it a particularly interesting season.
Side note: Though Acorn TV only has season 3, you can watch the rest at the links below:
7 | Injustice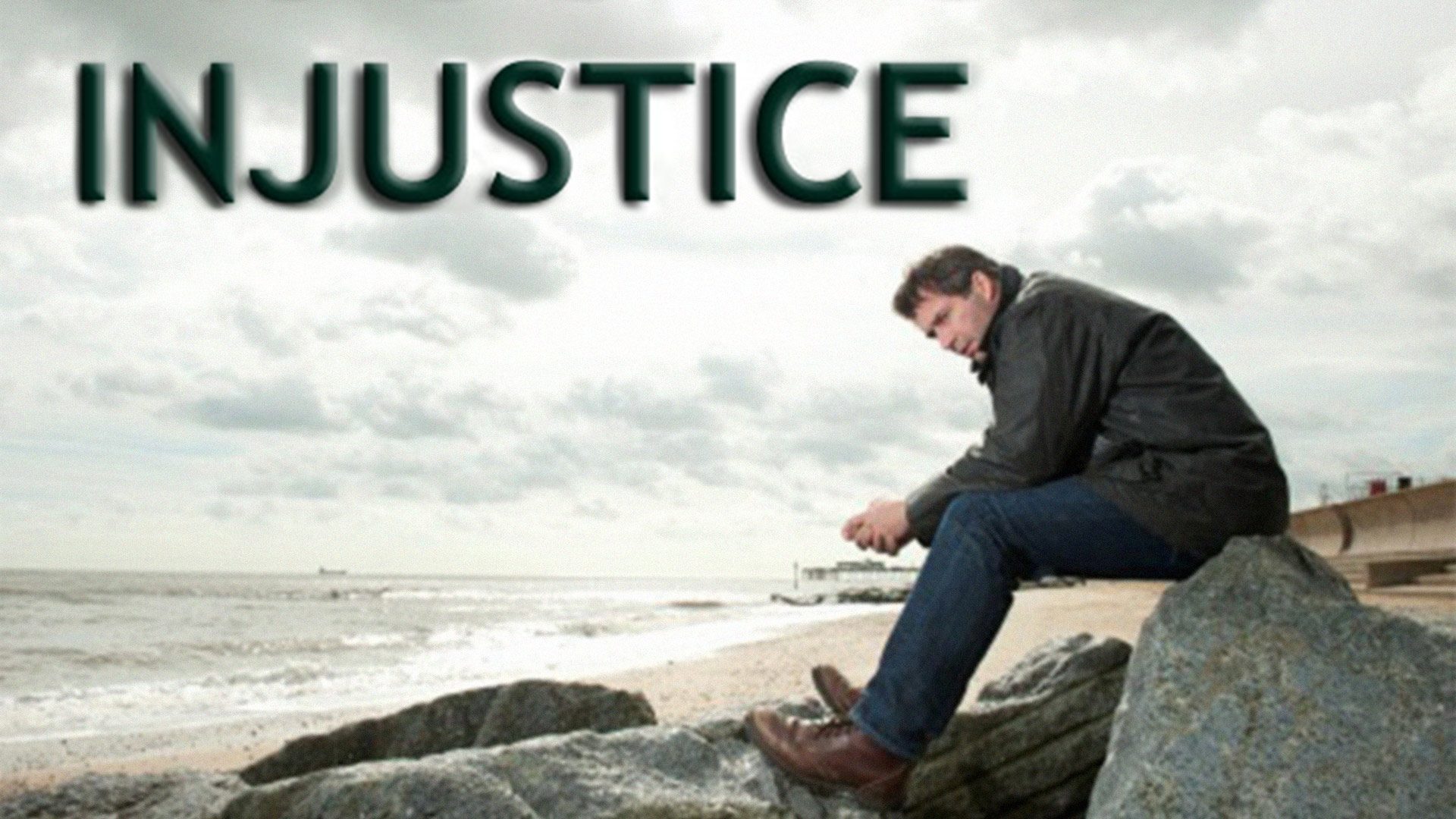 If you've enjoyed Anthony Horowitz's writing on shows like Foyle's War and Midsomer Murders (some of the earlier episodes), you might also enjoy Injustice, a show he wrote and created. The one-hour drama premiered back in 2011, and it stars James Purefoy (Rome), Dervla Kirwan (Ballykissangel), and Nathaniel Parker (Inspector Lynley Mysteries).
The series explores what happens when a defense barrister realises he has defended the indefensible.
RELATED: A Look at Anthony Horowitz's Novels for Adults
8 | The Rebel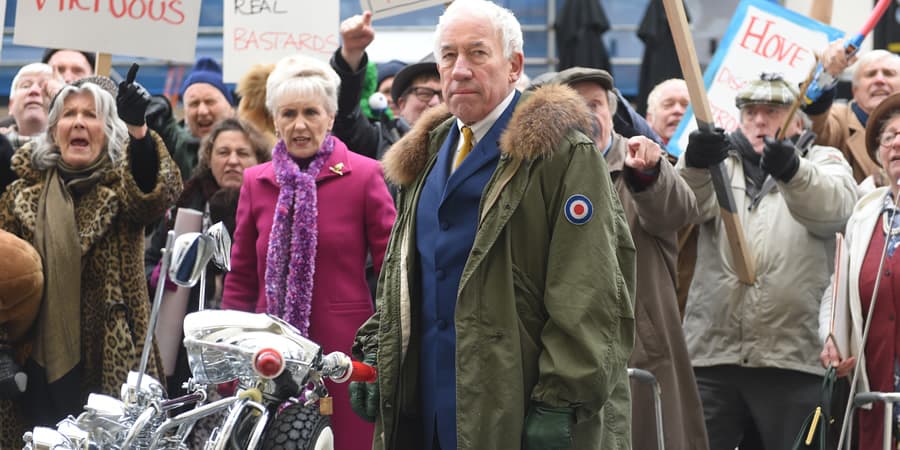 Simon Callow stars as Henry Palmer, a 70-year-old who either missed or destroyed the memo that says you're supposed to calm down and "act your age" when you reach your later years. Recently widowed, the pain of loss seems to have re-awakened his youthful, rebellious spirit – with occasionally hilarious consequences.
The series is set in the coastal city of Brighton, and Henry is often accompanied by his two best friends: Margaret, a charity shop owner, and Charles, a former hippie.
9 | Pie in the Sky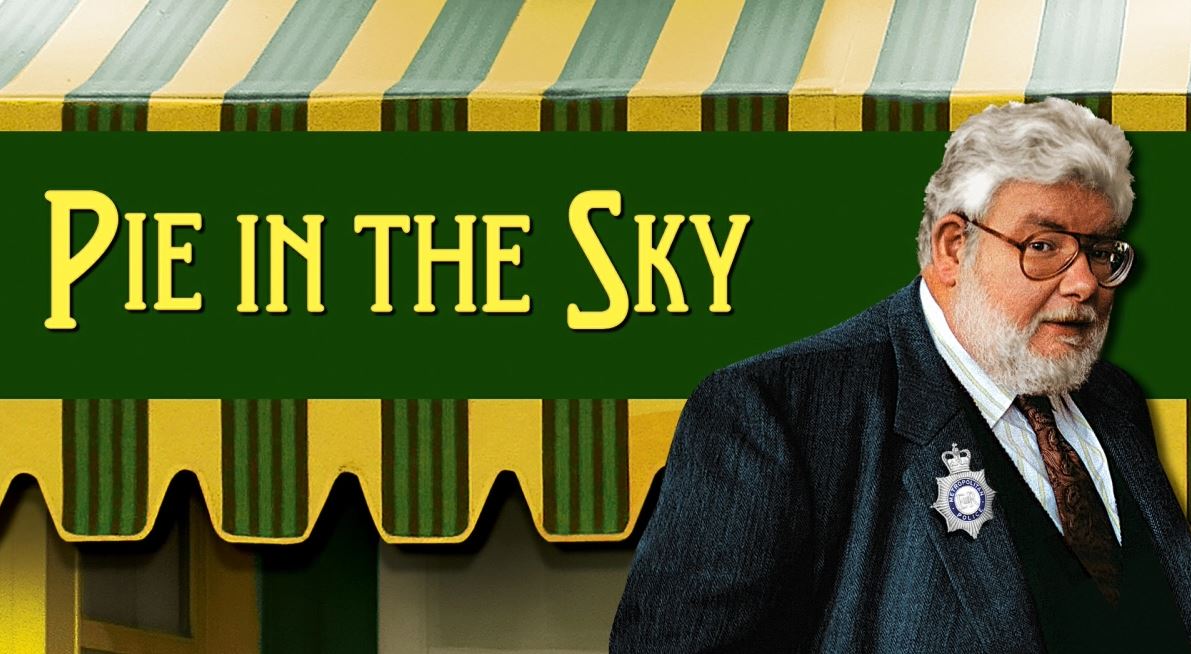 Though a bit dated, this delightful series follows DI Henry Crabbe, a passionate chef and food lover who's eager to wrap up his time as a detective so he can get down to the business of running his dream restaurant. Unfortunately, they just keep pulling him back into service to help solve tough crimes. Richard Griffiths (Harry Potter) stars as Crabbe, while Maggie Steed (Ten Percent) plays his level-headed accountant/wife.
Like a lot of long-running older British TV shows, you'll spot more than a few familiar faces if you watch closely. Guest stars include Marsha Thomason (The Bay), Michael Kitchen (Foyle's War), Derren Litten (creator of Benidorm and Scarborough), Ian McNeice (Doc Martin), Keeley Hawes (Bodyguard), Jim Carter (Downton Abbey), Phyllis Logan (Downton Abbey), and Jane Wymark (Midsomer Murders).
RELATED: 20 Cozy British Mystery Shows for Those Who Like Their Mysteries Mild
10 | Penelope Keith's Hidden Coastal Villages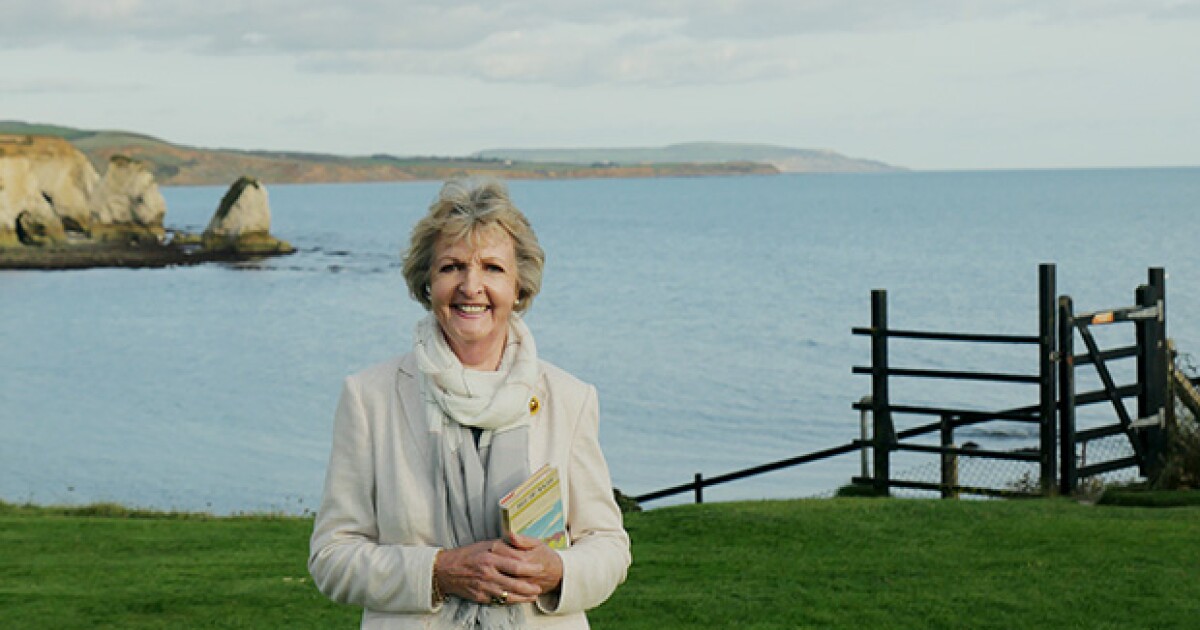 Dame Penelope Keith is best known for her comedic roles in shows like The Good Life (aka Good Neighbors in the US), To the Manor Born, and Executive Stress. In more recent years, she's hosted a number of shows that highlight village life around the UK.
In Penelope Keith's Hidden Coastal Villages, she uses vintage Batsford travel guides to help her along as she visits places like the Isle of Wight, Northumberland, and East Anglia.
Side note: Some of the other "Hidden Villages" seasons can be found HERE, even though they are no longer available on Acorn TV.
RELATED: 14 Things You Might Not Know About The Good Life
11 | Kingdom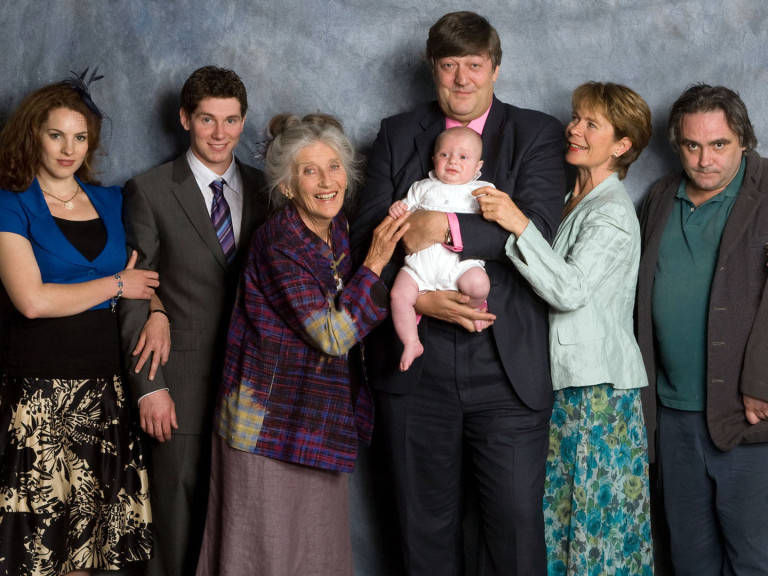 This 2007 dramedy is packed with British TV favourites – with Stephen Fry (QI), Hermione Norris (Cold Feet), Phyllida Law (Ffizz), Karl Davies (Emmerdale), and Celia Imrie (Bergerac) in central roles. The quirky dramedy follows Fry as he plays Peter Kingdom, a kind solicitor operating out of a quaint Norfolk town.
His clients are unusual and his personal life is filled with all sorts of drama he didn't ask for, but he gets on with it in good spirits.
Save it to Pinterest!