17 of the Best New British TV Shows Premiering in March 2023 (US)
In some cases, we earn commissions from affiliate links in our posts.
Last Updated on March 9, 2023 by Stefanie Hutson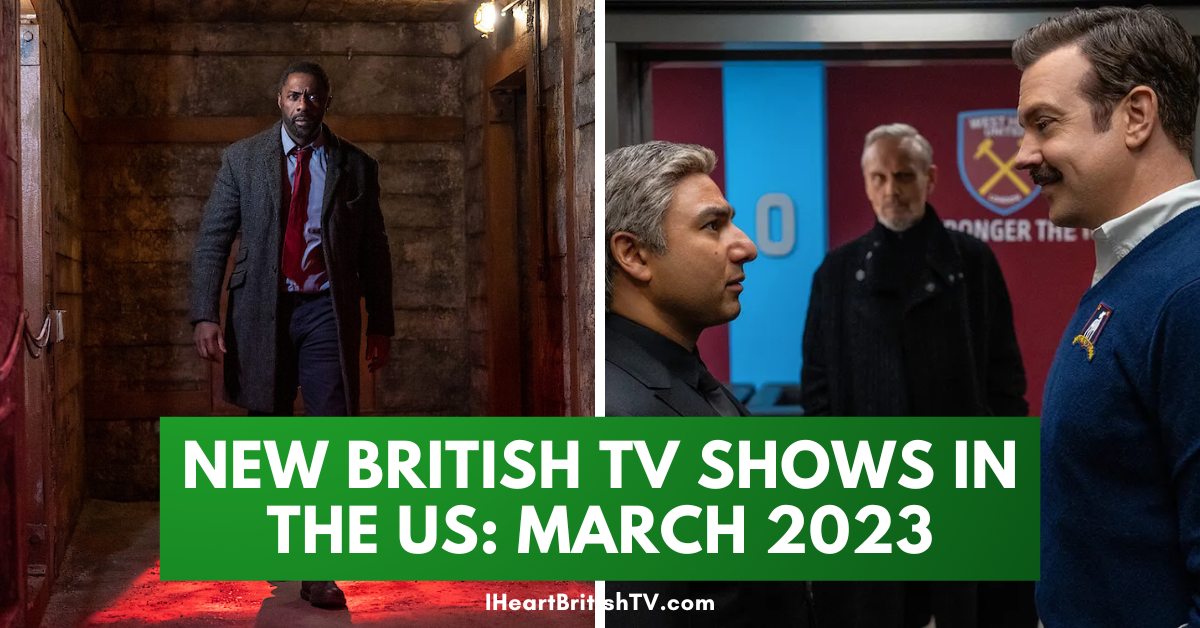 Once upon a time, Acorn TV, Netflix, and Amazon were the primary sources for streaming British TV in the US. Today, though, there are more than 20 streaming services with British content (and most of them have at least a few exclusives). Keeping up with what's new and where you can find it is practically a full-time job.
In this post, we try to make it a little easier by looking at the best of what's NEW, British, and coming out on an American streaming service in March 2023.
Prefer to see the comprehensive premiere lists for Acorn TV and BritBox (the two services with the most consistent British TV releases)? Check them out below:
The 17 Best New British TV Shows Premiering in March 2023 (US Services)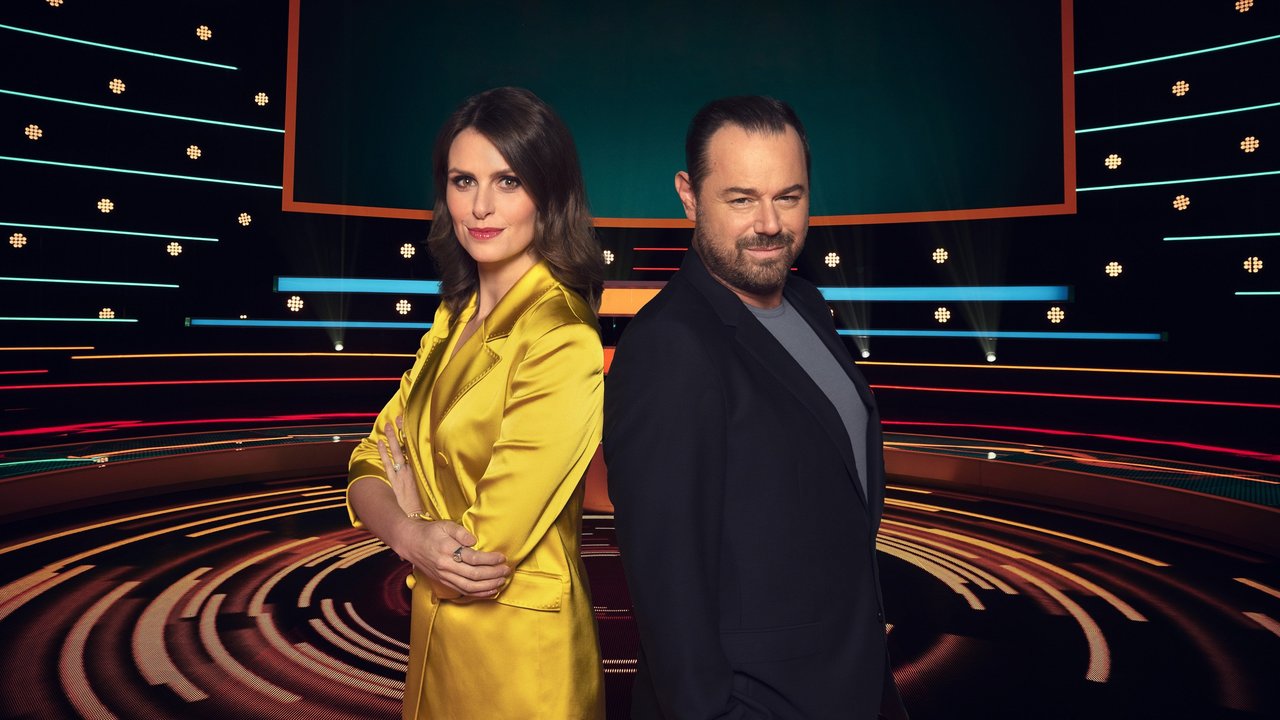 Cheat
Danny Dyer (EastEnders) and Ellie Taylor (Plebs) host this quiz show that encourages contestants to cheat in order to win a cash prize.
Premiered March 1st on Netflix.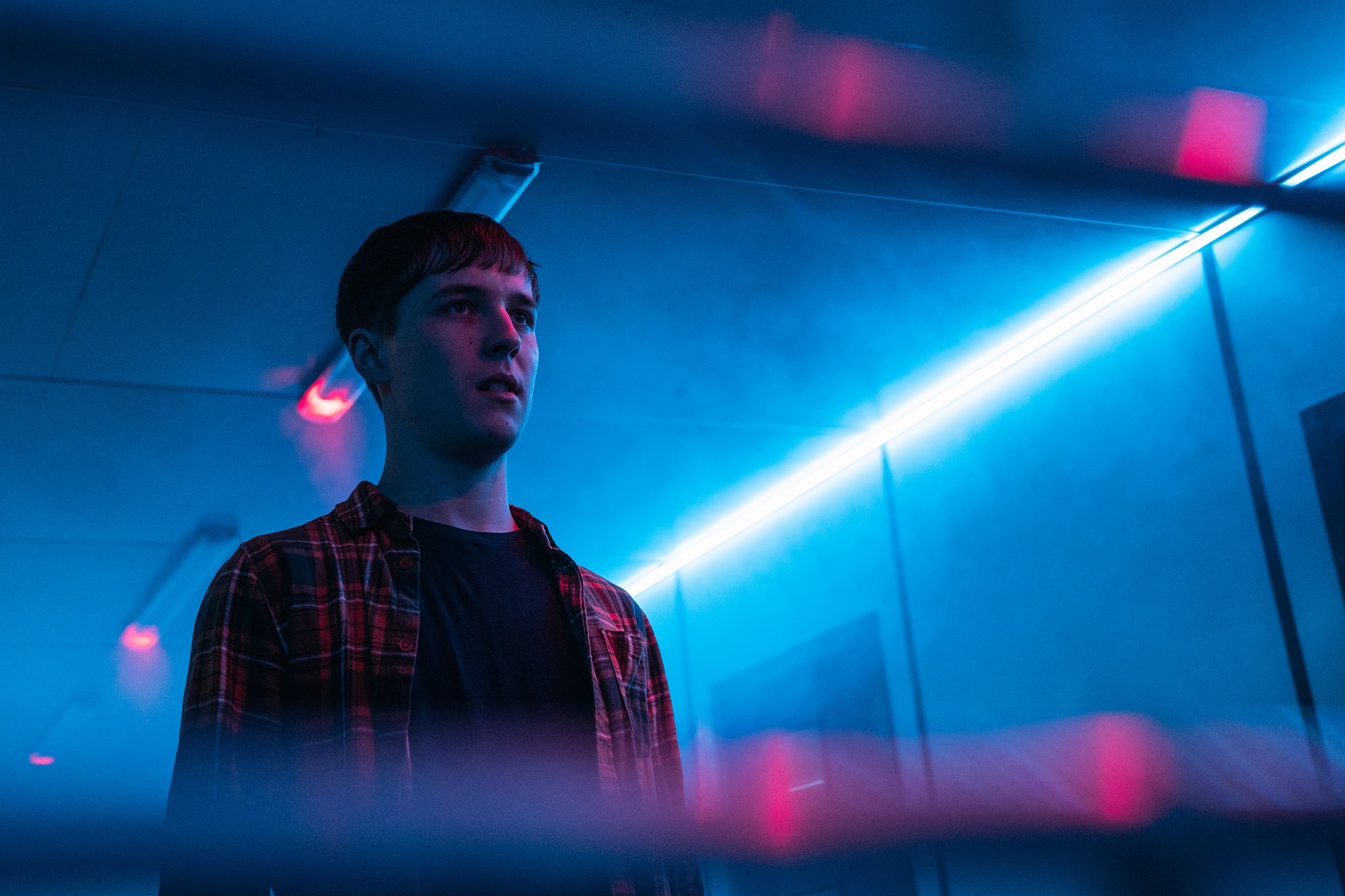 Wreck, Season 1
Oscar Kennedy (Ladhood) stars as Jamie, a 19-year-old who infiltrates the crew of the MS Sacramentum cruise ship in hopes of finding his missing sister. She vanished during a previous tour, and he hopes that by playing detective, he can find her – ideally, before he gets himself killed.
Premiered March 1st on Hulu.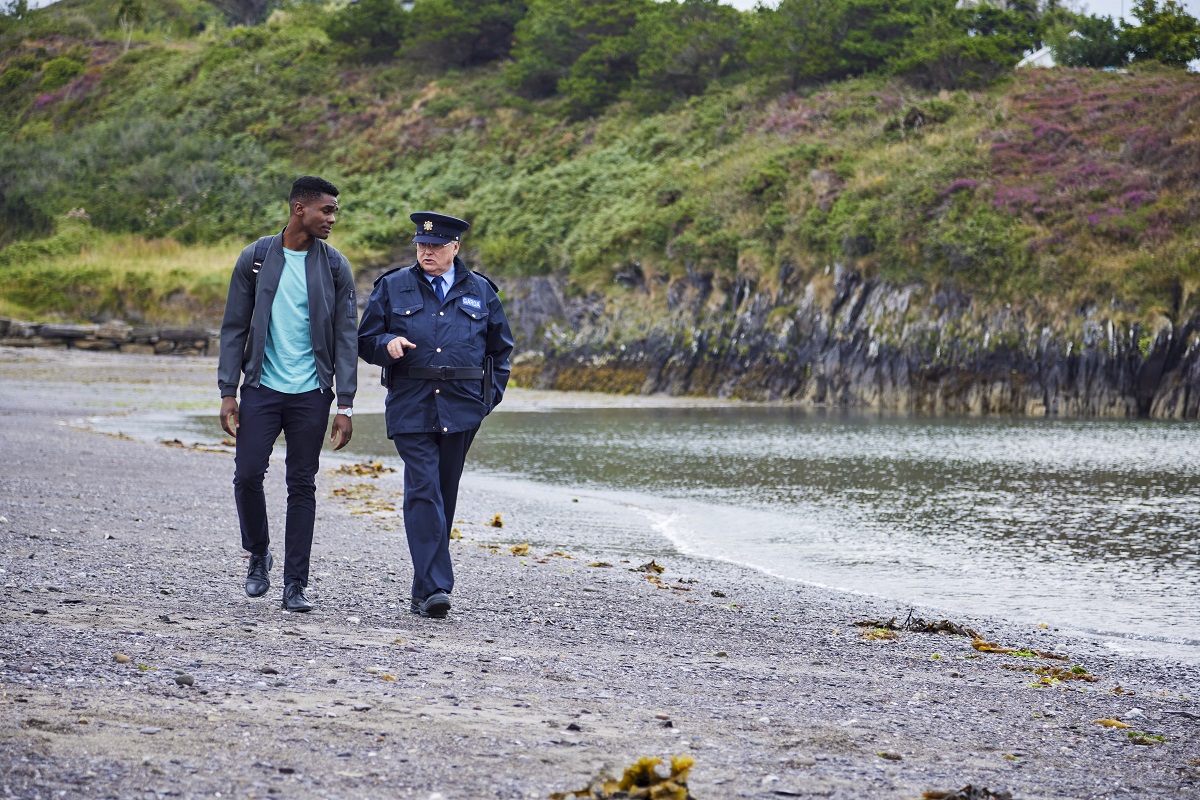 Holding (2023)
Based on TV presenter Graham Norton's novel of the same name, Holding takes place in the sort of tiny Irish town where nothing much ever happens – until it does. When human remains are found buried on a farm, police sergeant PJ Collins (Conleth Hill) suddenly finds himself with a real crime to solve.
As he investigates the case, the secrets of townspeople start to emerge, and PJ will have to come to terms with his own demons. The series also features Charlene McKenna (Bloodlands) and Siobhan McSweeney (Derry Girls).
Premiered March 6th on Acorn TV.
RELATED: 15 Irish TV Mysteries & Crime Dramas You Can Stream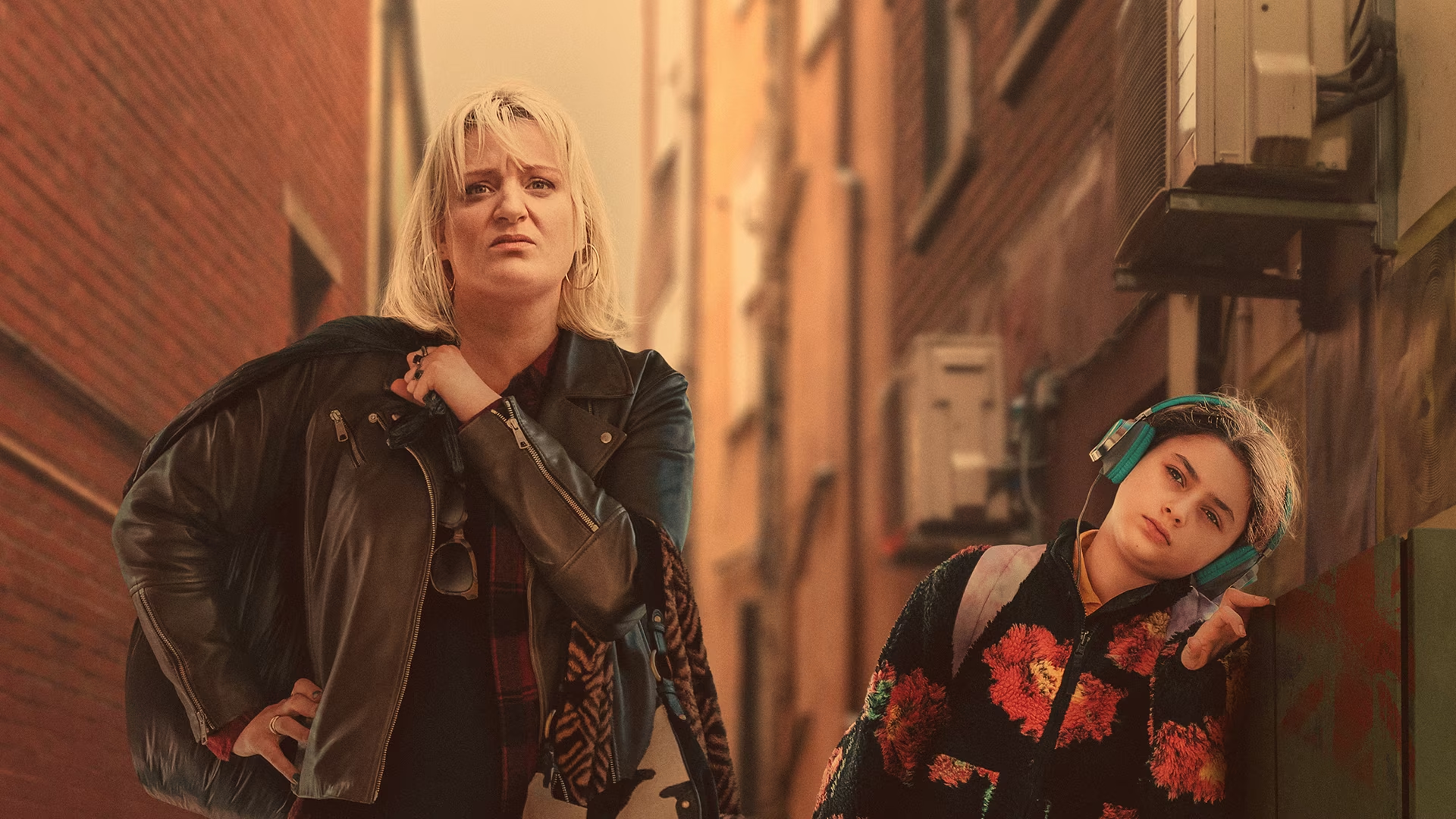 Rain Dogs
This dark dramedy follows a dysfunctional family trying to "go straight in a crooked world". It's an unconventional love story between a working class mum (Daisy May Cooper, This Country), her 10-year-old daughter (Fleur Tashjian), and a well-off gay man (Jack Farthing, Poldark).
Premiered March 6th on HBO & HBO Max.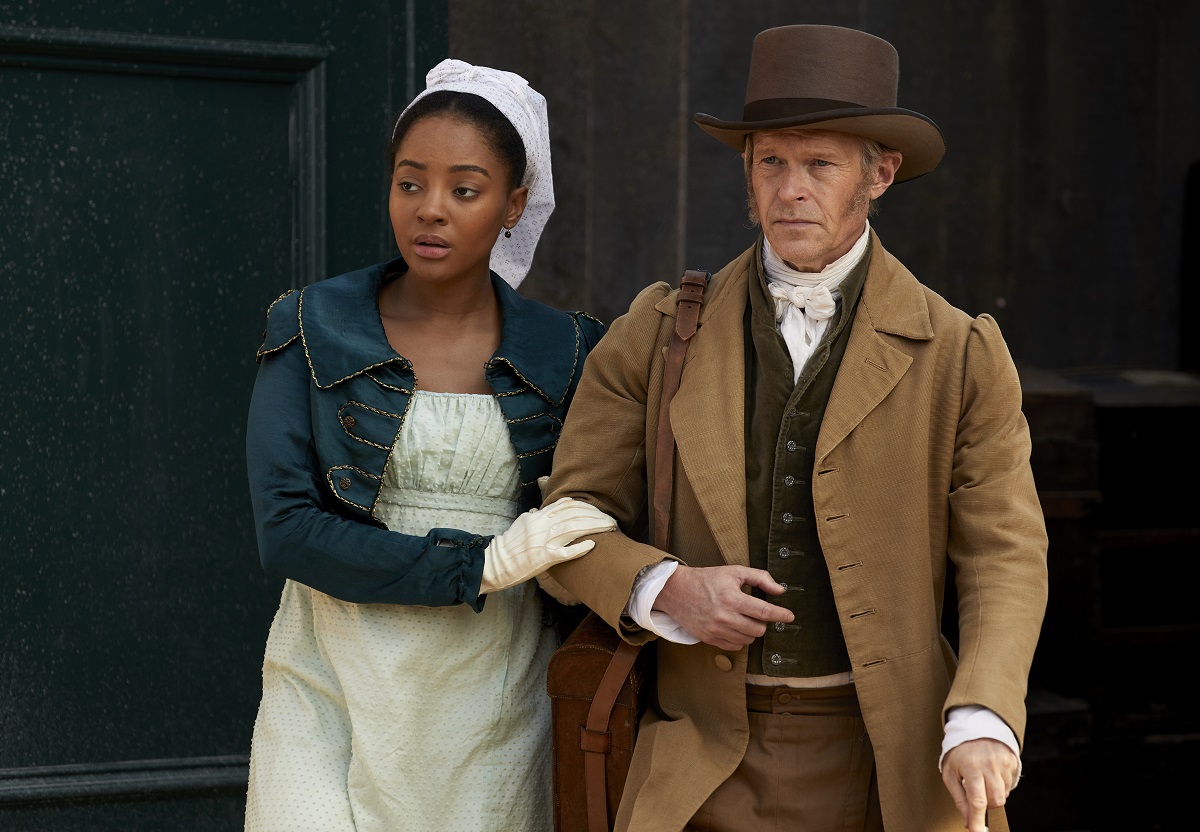 The Confessions of Frannie Langton (2022)
Frannie (Karla-Simone Spence) has made her way from a Jamaican plantation to a grand Mayfair mansion, the home of celebrated scientist George Benham (Stephen Campbell Moore) and his lovely wife Madame Marguerite Benham (Sophie Cookson). She's been gifted to the couple by the man who owned her, and she works as their maid.
When the Benhams are brutally murdered, Frannie is accused and tried at the Old Bailey. The testimonies are not good – she's a seductress, a witch, and worse. Unfortunately for Frannie, she can't remember anything about the night of the murder.
This four-part miniseries is based on Sara Collins' novel of the same name.
Premiered March 8th on BritBox.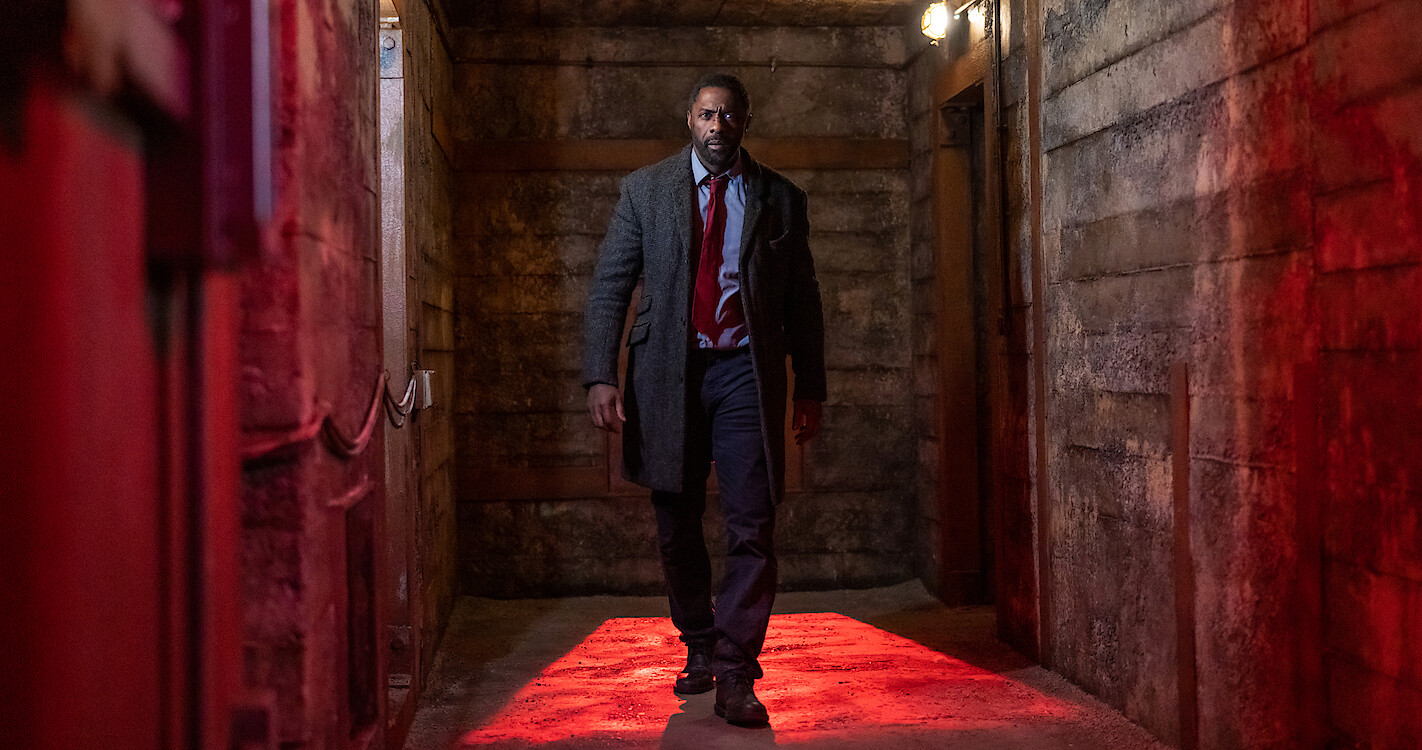 Luther: The Fallen Sun
Technically, this one's a film – but as it's a film based on a much-loved British TV series, we can make an exception. Idris Elba is back as DCI John Luther, and we find him biding time behind bars and mulling over his failure to catch David Robey (Andy Serkis, The Lord of the Rings).
As the sadistic millionaire/serial killer taunts him, he formulates a plan. He'll break out of prison and finish what he started.
Premieres March 10th on Netflix.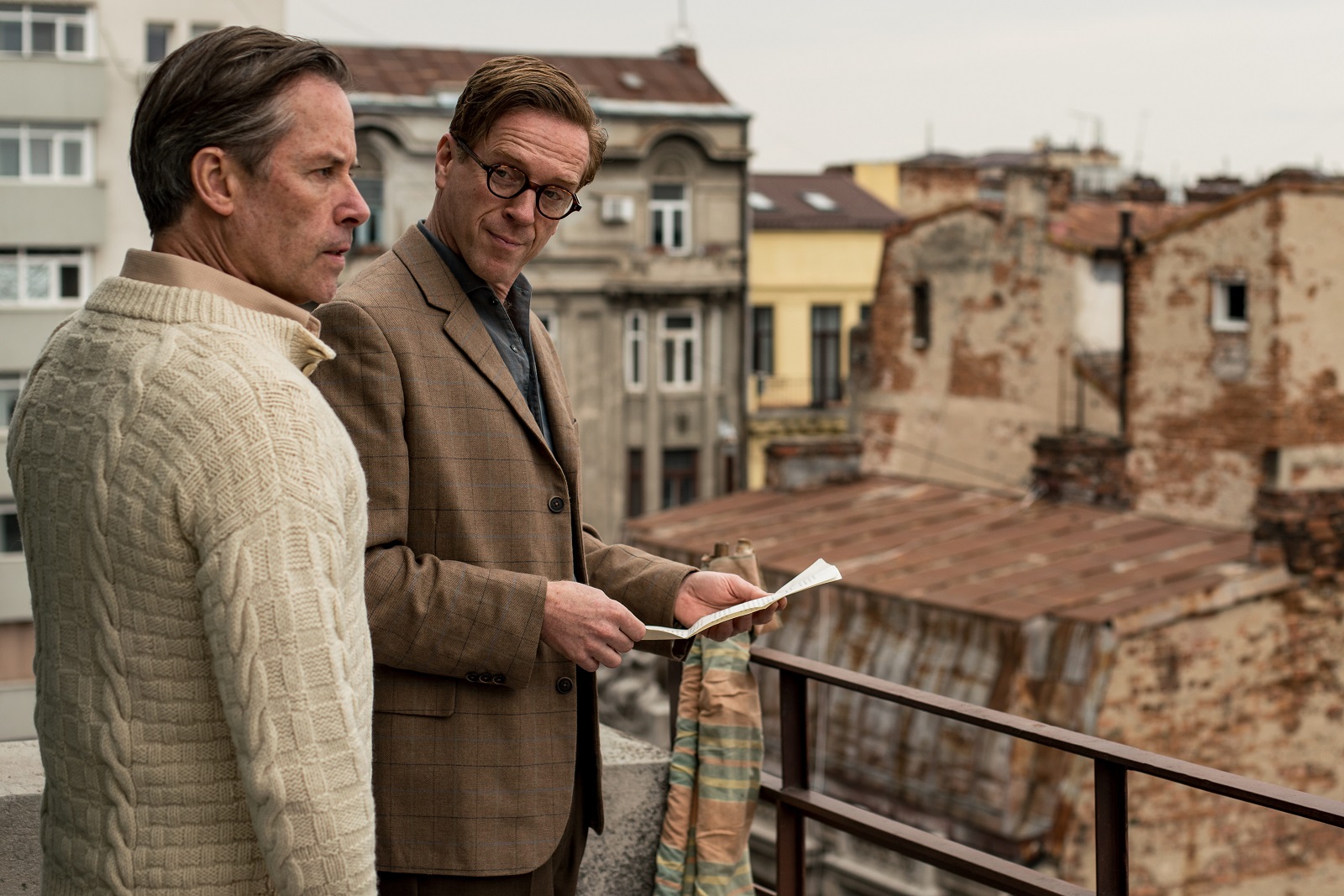 A Spy Among Friends
Based on Ben Macintyre's book of the same name, this spy thriller is a dramatisation of the story of Nicholas Elliott (Damian Lewis, Billions) and Kim Philby (Guy Pearce, Jack Irish), two British spies who maintained a friendship throughout their lives. Unfortunately for everyone involved, Philby was the most notorious Soviet double agent in history.
When his betrayal was uncovered at the height of the Cold War, it had enormous implications for British and American intelligence efforts, but it also had a personal impact on Elliott.
Premieres March 12th on MGM+ (formerly known as Epix).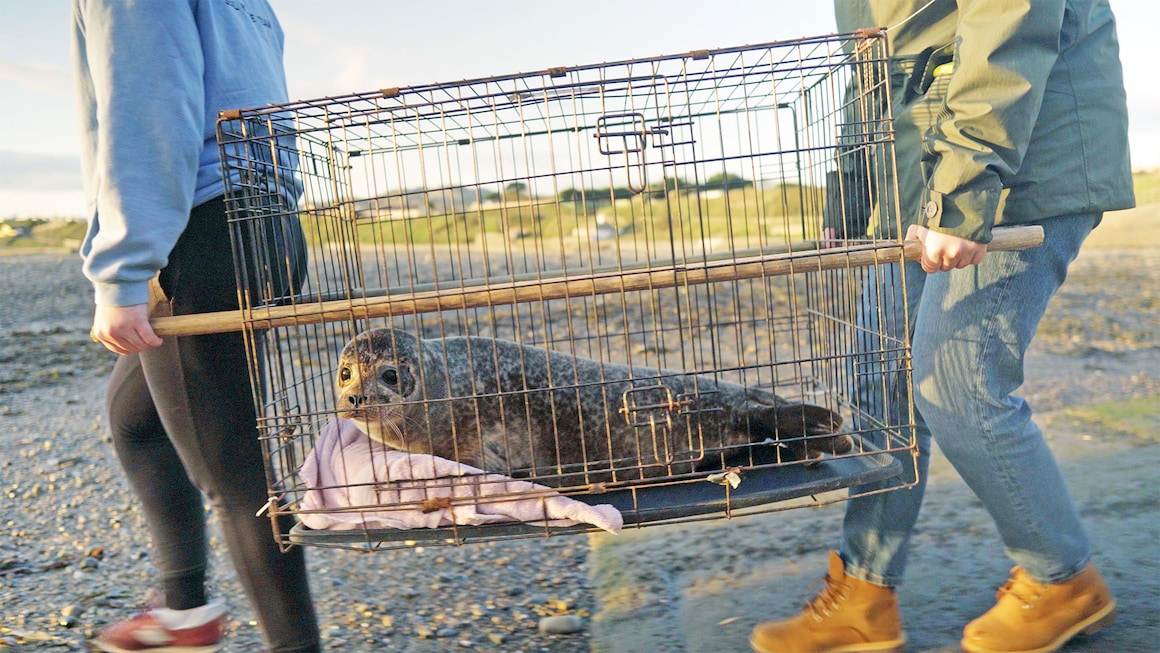 Ireland Coast & Country (2022)
This unique Irish series tells the story of modern Ireland through a variety of its most passionate and interesting people. From foragers and vermouth makers to edible flower farmers and fine dining food trucks, it's a look at an Ireland we rarely see on typical travel and history shows.
Premieres March 13th on Acorn TV.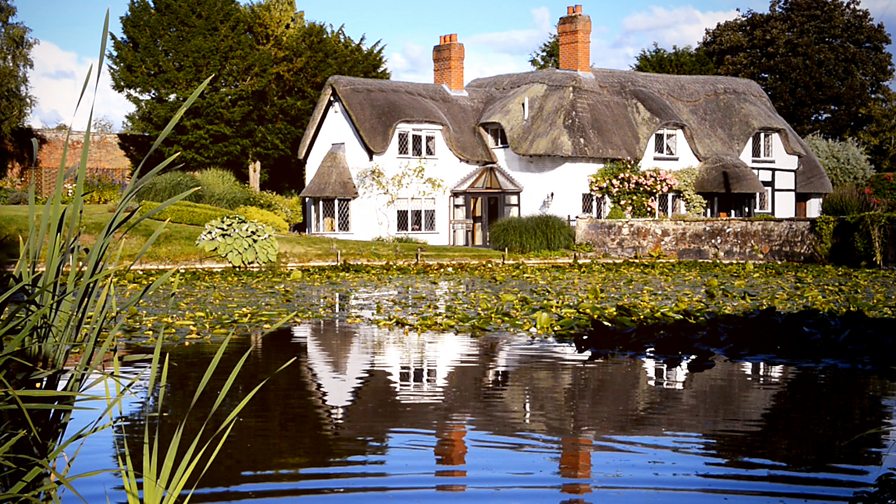 Escape to the Country, Season 23
This charming house hunting show follows potential buyers as they seek to leave crowded urban and suburban areas in favour of rural locations throughout the UK. Along the way, they have one or two mini-excursions to learn more about the local areas they visit.
Season 23 has 31 new 45-minute episodes to enjoy.
You can also watch some older episodes HERE on BritBox and others HERE on Freevee.
Premieres March 14th on BritBox.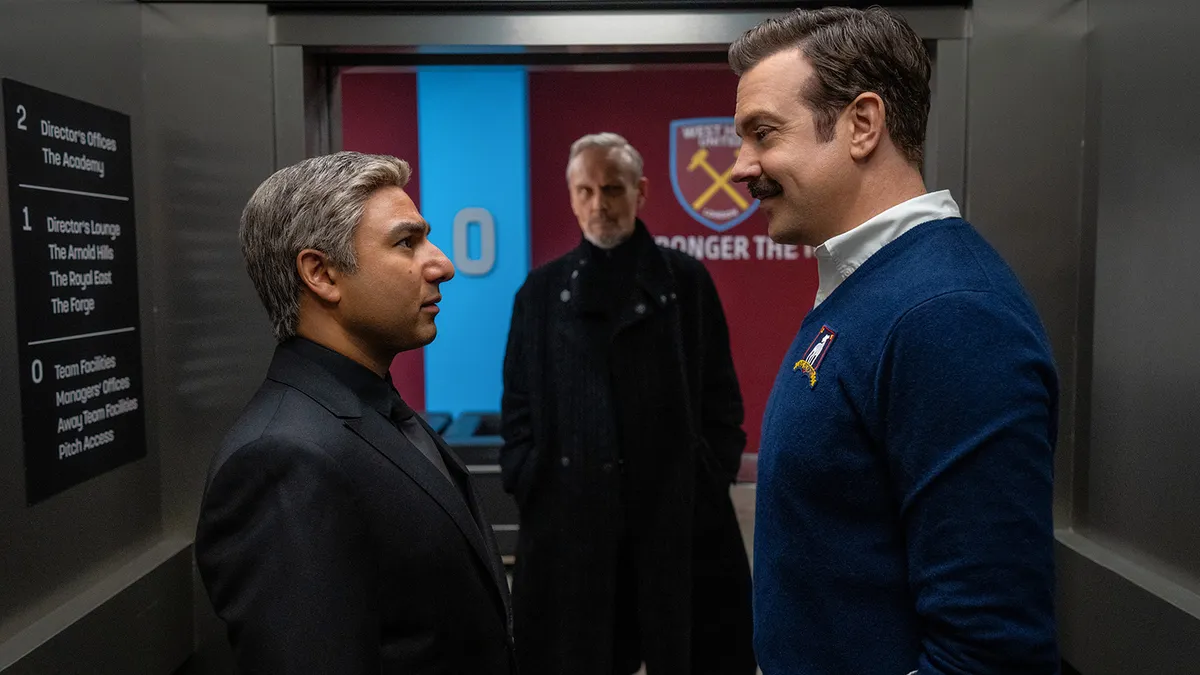 Ted Lasso, Season 3
This quirky British-American football comedy returns for one final season in which coach Ted Lasso attempts to turn the fictional AFC Richmond team into champions.
If you've held off on watching this one because it's about football (aka soccer to Americans), we'd encourage you to give it a try. It's about much more than football – and the show's first season was nominated for 20 Primetime Emmy Awards, making it the most nominated first-season comedy in the history of the awards.
Ted Lasso is funny, it has heart, and it highlights all those fun little British-American differences so many of us notice when we travel or watch TV. It's well-worth doing a trial of Apple TV+ or borrowing the DVDs from your local library.
There will also be a football-related docuseries, Real Madrid: Until the End which airs on March 10th ahead of the Ted Lasso premiere.
Premieres March 15th on Apple TV+.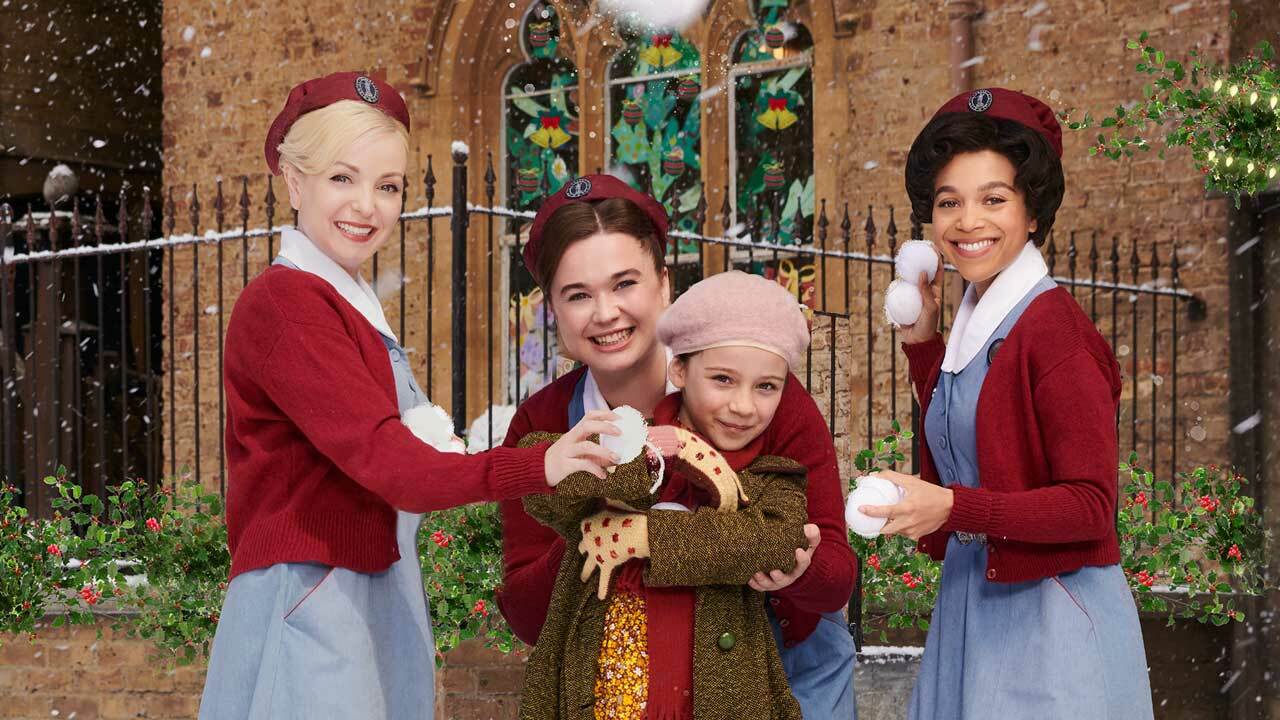 Call the Midwife, Season 12
Now in 1968, the nuns and nurses of Nonnatus House are welcoming a new nun, Sister Veronica (Rebecca Gethings, The Serpent Queen). Tensions are high in Poplar after Enoch Powell's "Rivers of Blood" speech denouncing Commonwealth immigration.
Premieres March 19th on PBS local stations – but PBS Passport members get episodes 4 weeks early. If it follows the patterns of past seasons, it will eventually appear on Netflix but not the Amazon PBS Masterpiece channel.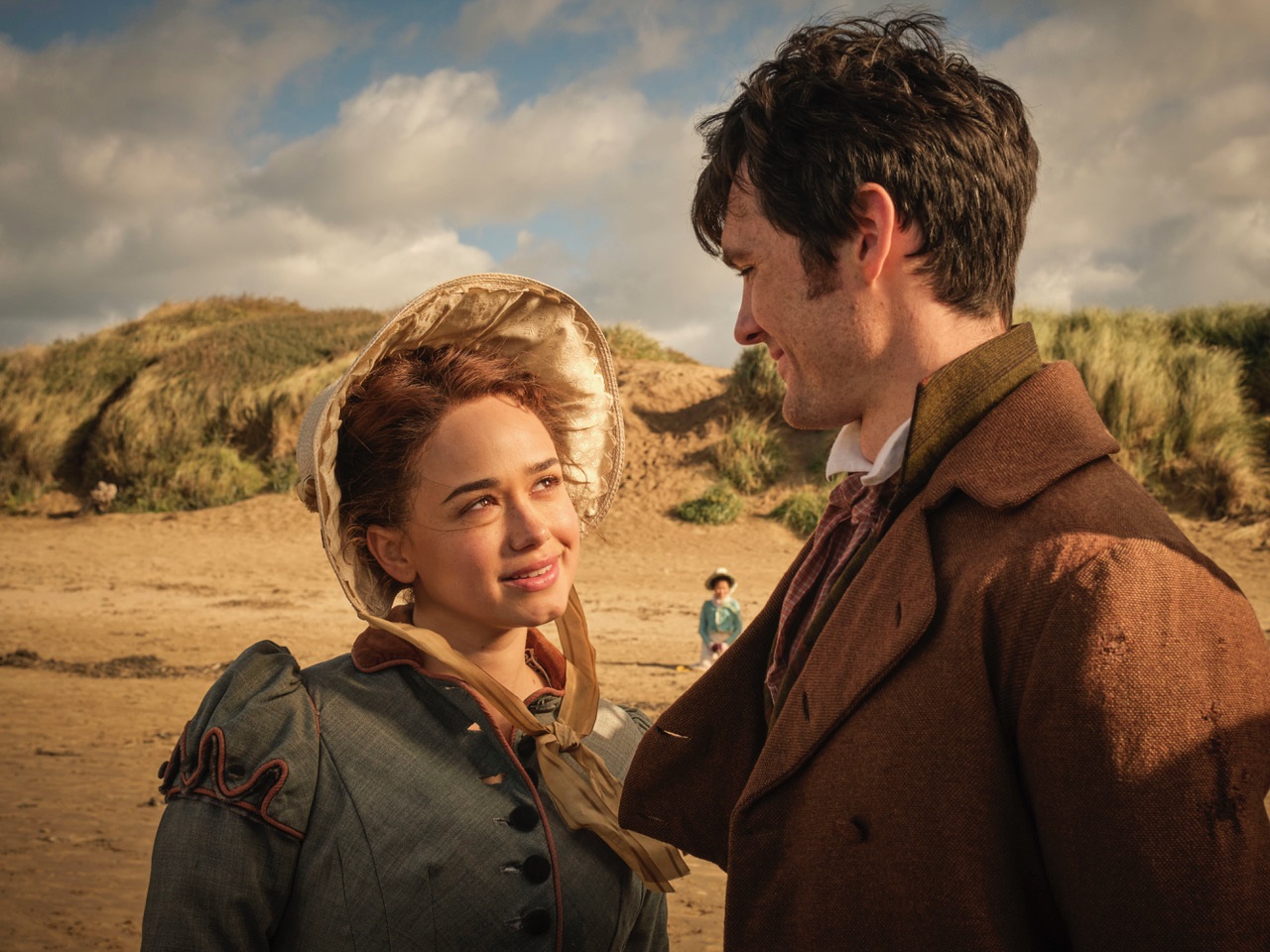 Sanditon, Season 3
Based on Jane Austen's last, unfinished novel, Sanditon tells the story of Charlotte, a young woman who moves to a quiet fishing village that an ambitious man hopes to turn into a luxury resort town.
Season 3 will be the final season of the series.
Premieres March 19th on PBS and the PBS Masterpiece Amazon channel.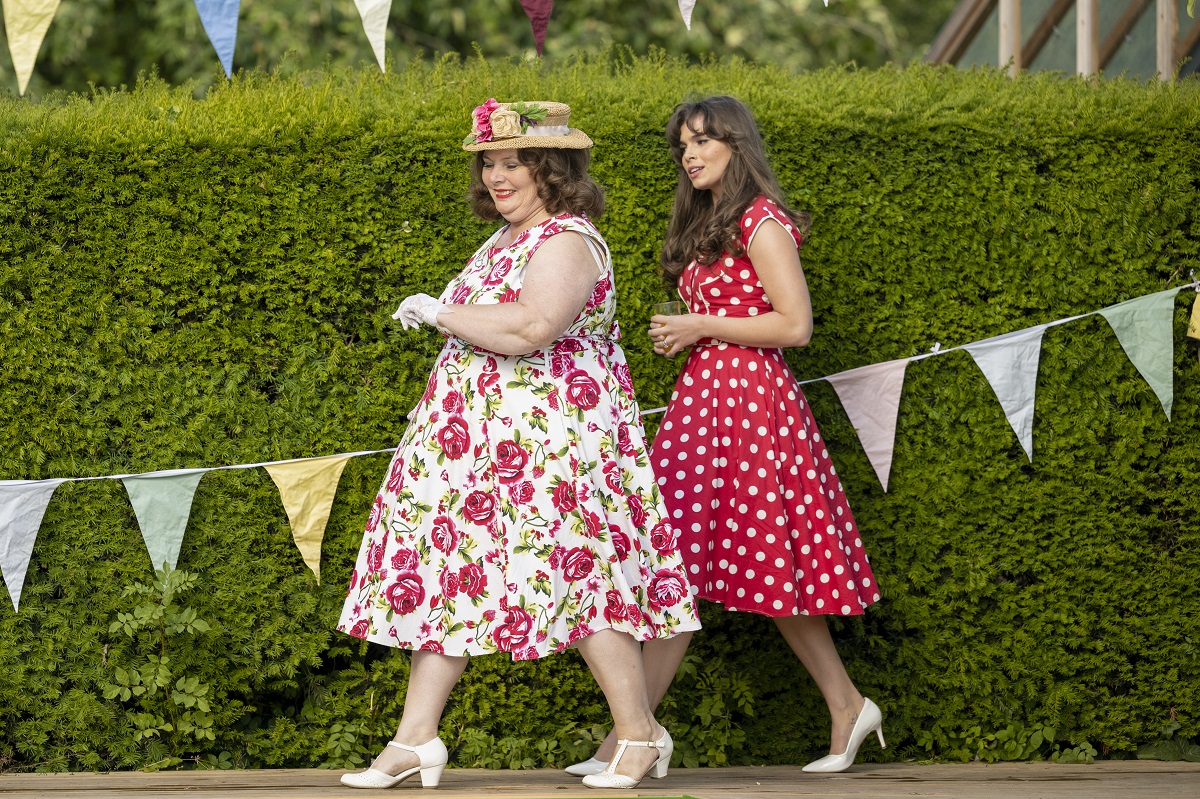 The Larkins, Season 2
This updated adaptation of the novel "The Darling Buds of May" by HE Bates follows the wheeling and dealing Larkins family. Set in the 1950s, the series is a mix of village life and family adventures. Bradley Walsh (Law & Order UK), Joanna Scanlan (No Offence) and Sabrina Bartlett (Bridgerton) are among the stars.
New episodes for March will be released on Acorn TV as follows:
March 20th – Episodes 1 & 2 of 6

"Bad Neighbours" – Pop (Bradley Walsh, Coronation Street, Law & Order: UK) accepts a lucrative offer that he can't refuse, and the Jerebohms – who have become new neighbors of the Larkins – host a hilariously dire dinner party
"The Trap" – It's BBQ weather, and no-one throws a party like the Larkins – everyone is welcome, including the dubious Jerebohms. Truths and tension are served alongside the sausages and burgers, and a trap is set to bring Pop (Bradley Walsh, Coronation Street, Law & Order: UK) down.

March 27th – Episodes 3 & 4 of 6

"Love and Violence" – Pop is in denial, and Ma issues him some tough love while playing Cupid between Primrose and Rev Candy. Pop's old friend Fruity Pears arrives to the village with his fairground in tow, but it's not all candy floss and laughs.
"Wheels of Justice" – Ma and the children are trying to convince Pop to take the court case seriously, but he has more fun things on his mind, like finishing the swimming pool.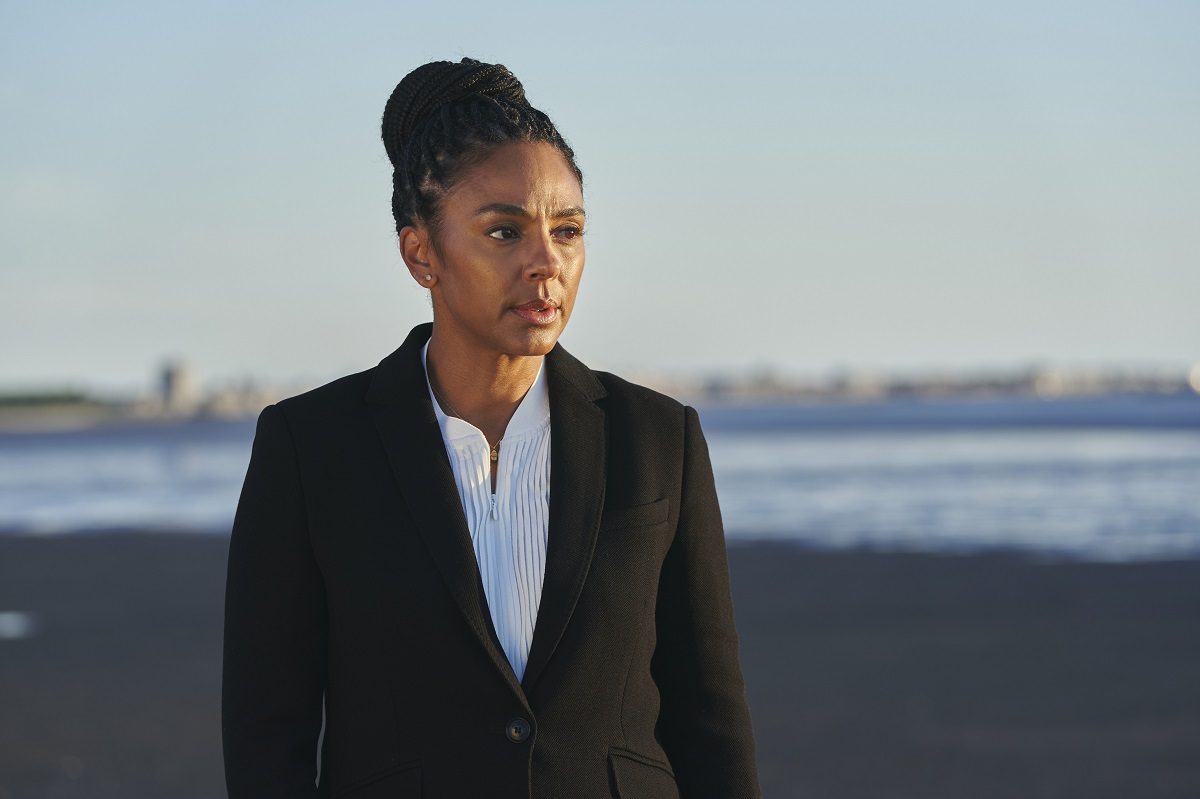 After replacing Morven Christie in season 3, Marsha Thomason returns to her role as DS Jenn Townsend, Morecambe CID's Family Liaison Officer. When a mother of four is killed in a shocking targeted attack, Jenn realises her family will need extensive support to hold it together as they come to terms with the tragedy.
Premieres March 21st on BritBox.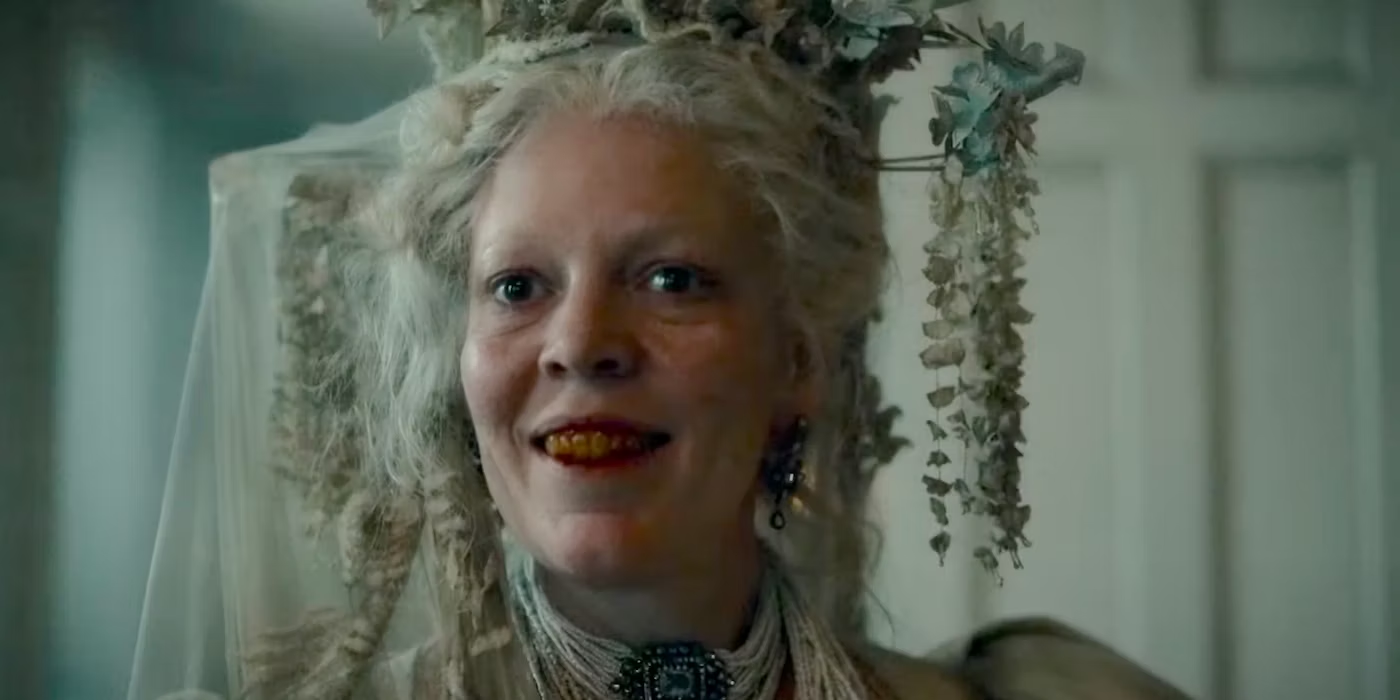 Great Expectations
Based on the classic Dickens novel, Great Expectations tells the story of Pip, an orphan who longs for a better life. Everything changes when he meets the eccentric Miss Havisham and his eyes are opened to a new world of possibilities.
Olivia Colman stars as Miss Havisham, while Tom Sweet (Gunpowder) and Fionn Whitehead (Dunkirk) take on the role of Pip. Other cast members include Owen McDonnell (Killing Eve) as Joe, Johnny Harris (The Salisbury Poisonings) as Magwitch, Matt Berry (What We Do in the Shadows) as Mr. Pumblechuck, and Shalom Brune-Franklin (The Tourist) as Estella.
Premieres March 26th on Hulu (two episodes at premiere, one weekly for the remaining four).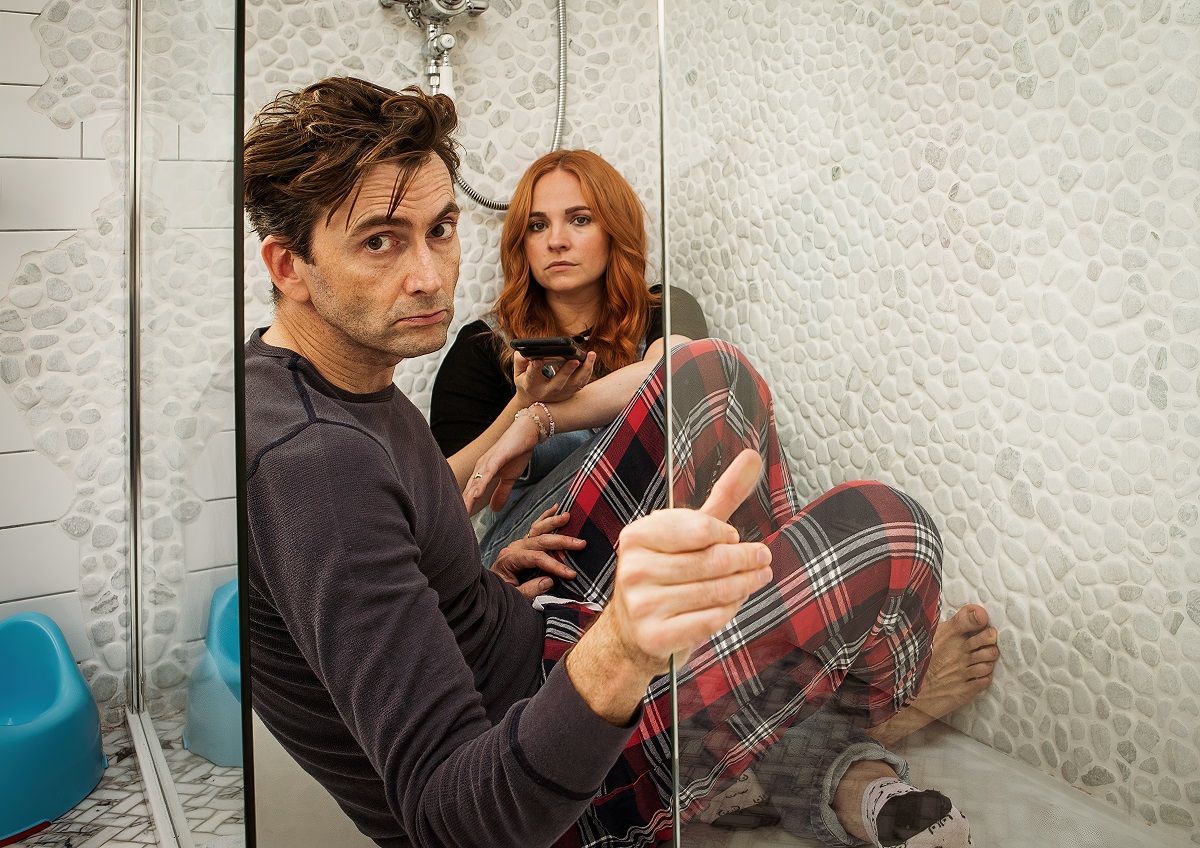 Staged, Season 3
Michael Sheen (Masters of Sex) and David Tennant (Broadchurch) return for a third season of this unconventional pandemic hit. Joined by a variety of guest stars the two continue to navigate working from home, their complicated personal lives, and their career ambitions.
Premieres March 28th on BritBox.
RELATED: 20 Hilarious British Workplace Comedies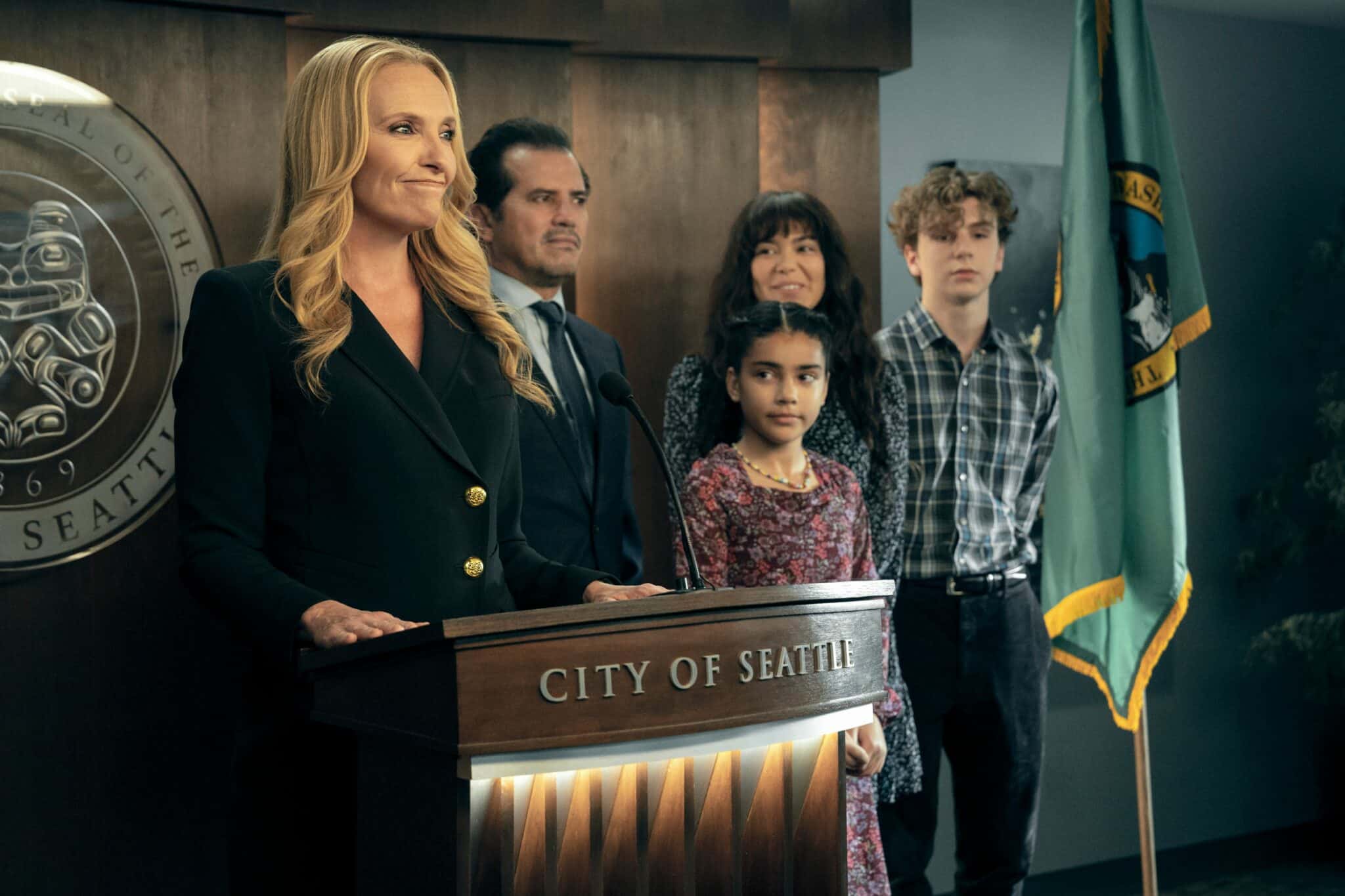 The Power
Based on Naomi Alderman's novel of the same name, this thriller finds that suddenly, teenage girls have developed the ability to electrocute people at will – completely disrupting the normal power balance of the world.
The cast includes Toni Collette (The Sixth Sense, United States of Tara), along with John Leguizamo (When They See Us), Auli'i Cravalho (Darby and the Dead), Toheeb Jimoh (Ted Lasso), Josh Charles (The Good Wife), Eddie Marsan (Deceit), Ria Zmitrowicz (Mr. Selfridge), Zrinka Cvitešić (London Spy), and Halle Bush.
Premieres March 31st on Amazon Prime Video.
Looking for More British TV Viewing Recommendations?
Around here, we have suggestions for everything. Here are a few lists you might enjoy: