Jane Austen's Sanditon: US Air Date & Trailer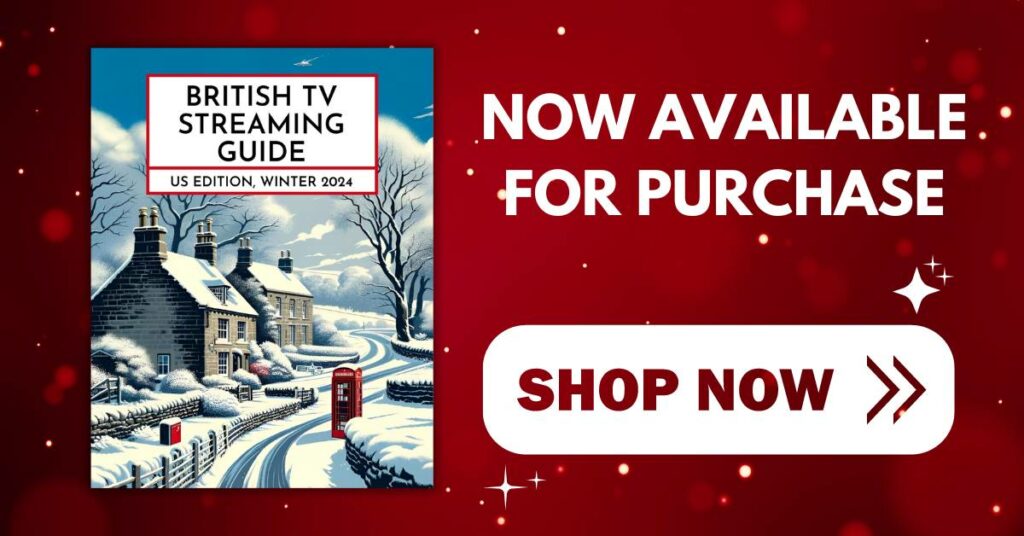 The British TV Streaming Guide: US Edition, Winter 2024 is now available. Get yours HERE.
In some cases, we earn commissions from affiliate links in our posts.
Last Updated on January 7, 2020 by Stefanie Hutson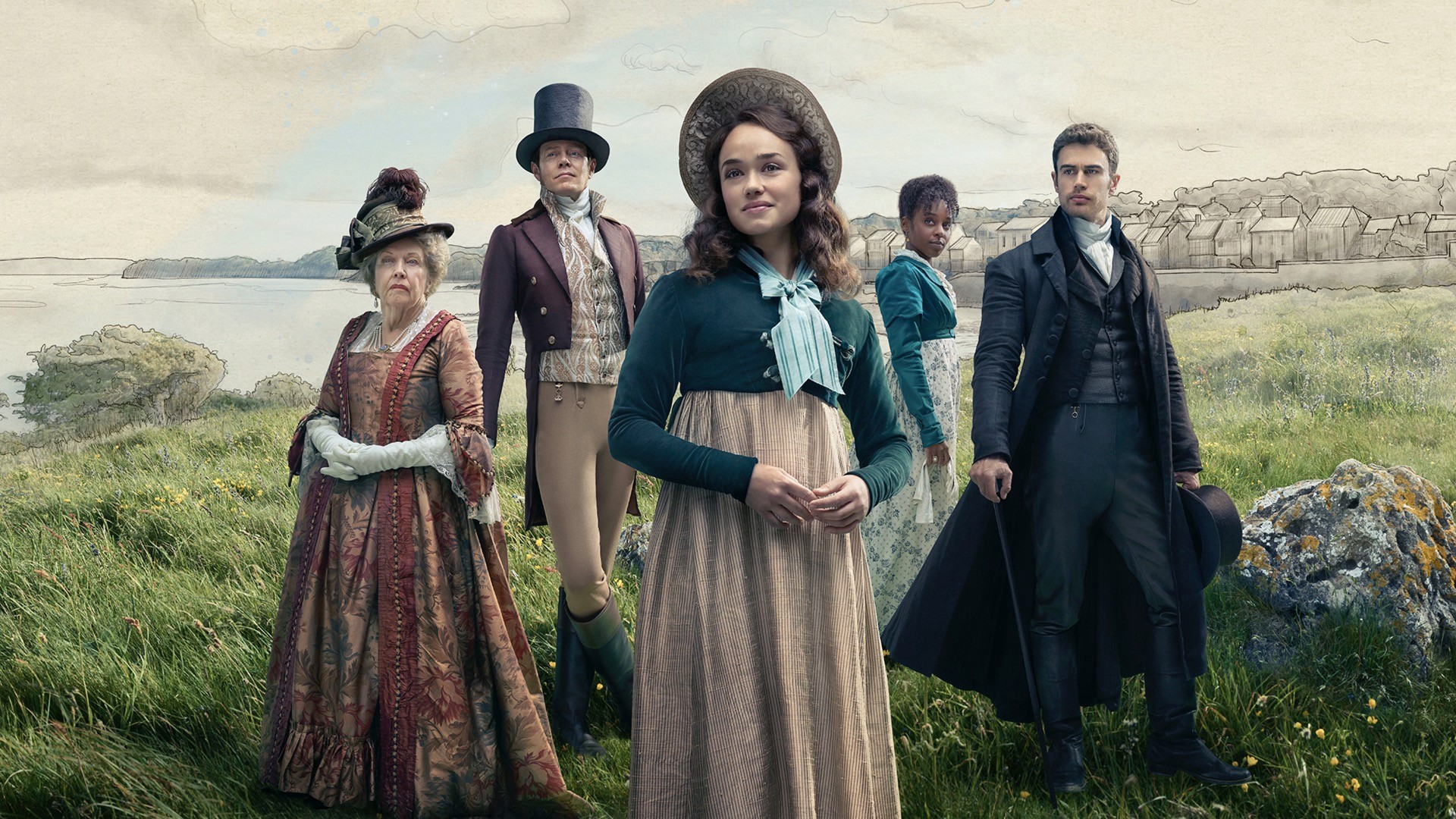 In 1917, Jane Austen's health was failing. While experts aren't in complete agreement about what ultimately ended her life, Addison's disease and Hodgkin's lymphoma are the most popular guesses. Though she continued to work through her illness, her final work, The Brothers, would remain unfinished after 12 chapters.
In the middle of March 1817, she ceased work on the book. On the 18th of March, she wrote that she was turning "every wrong colour", largely confined to the sofa. By July, she had passed away at the age of 41.
The Brothers would go on to be published, unfinished, as Sanditon in 1925. You can read her original work HERE in a convenient ebook, or HERE at Project Gutenberg for free.
Since then, many have attempted to finish her work. Most recently, Sanditon was adapted into an ITV television series by Andrew Davies. There's also a book that finishes the story, based on the version Davies put forth (get it HERE).
What is Sanditon About?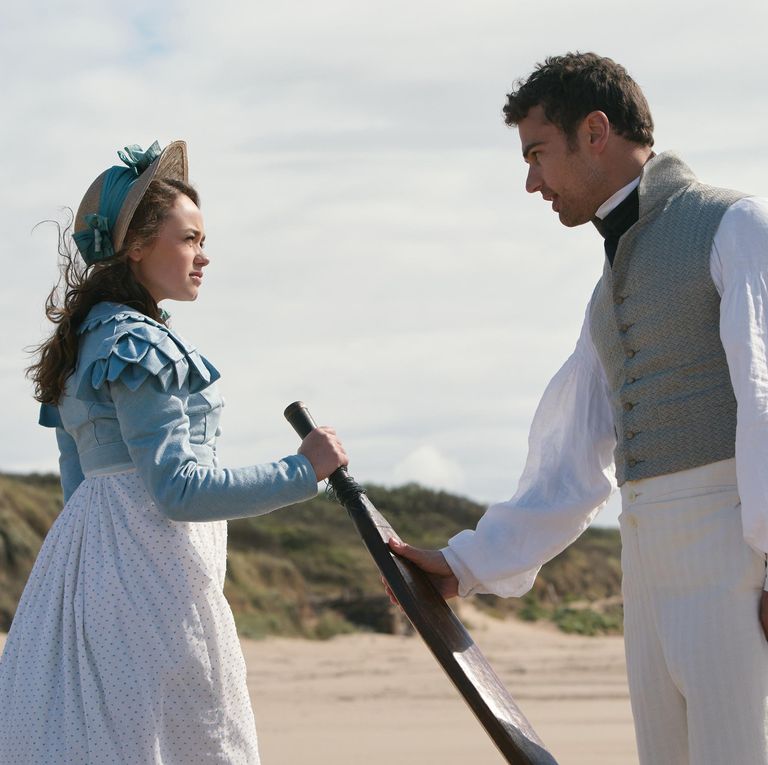 Sanditon tells the story of a spirited young woman and her relationship with the charismatic promoter of a new seaside resort town. It's a story of youthful innocence and enthusiasm meeting up with an upstart town and all its schemes and secrets.
And of course, there's a fair bit of romance along the way – though in fairness, it's hard to be completely sure where it would have gone if Jane Austen had gotten the opportunity to finish it. It's a shame she didn't leave behind an outline.
This modern adaptation has gotten some criticism for being a bit too "sexed up" and not in keeping with the general feel of Jane Austen's work. Regardless of what you think about it, don't get too attached. ITV cancelled the series due to poor viewing figures.
There's always a remote chance that it could be a huge hit in the US and beyond, convincing a network to pick it up and go for a second series – but that's a long shot, given the feedback we've seen from Austen fans thus far.
You can view the Sanditon trailer below:
When Does Sanditon Premiere in the US, & Where Can I Watch It?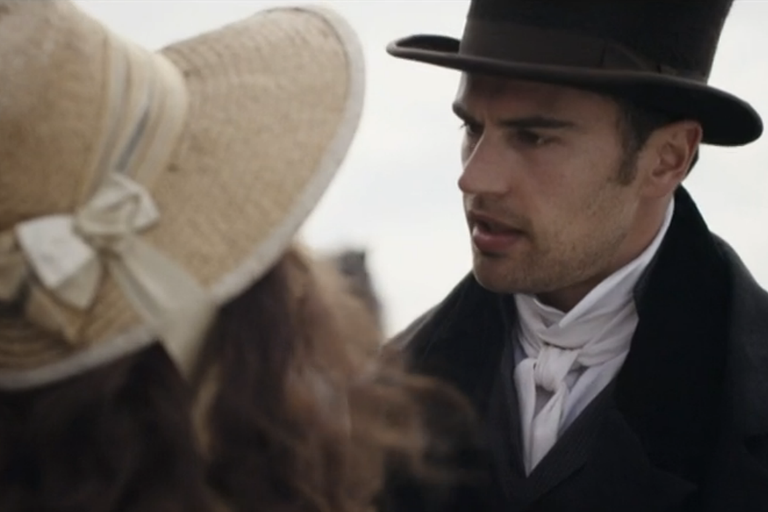 Sanditon premiered on ITV in the UK on 25 August 2019. The series is made up of 8 parts, each a bit less than an hour long.
In the US, Sanditon will premiere on January 12th, 2020 on PBS Masterpiece. You can go HERE to find the series and/or add it to your watchlist.
Unsure about whether PBS Masterpiece is a worthwhile investment for your British TV watching preferences? Check out the Best British TV Shows on PBS Masterpiece.
Who's in Sanditon?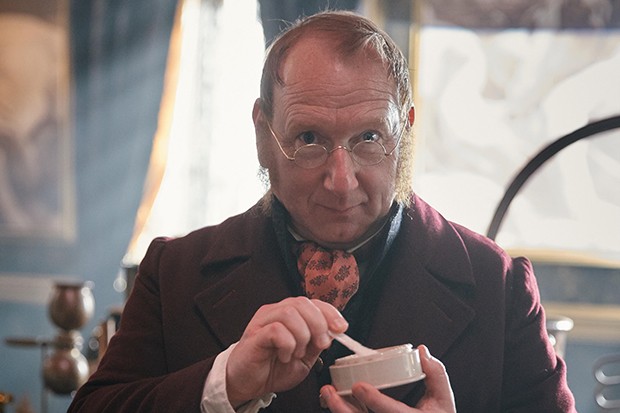 Sanditon features a star-studded cast with Rose Williams (Curfew) as Austen's heroine, Charlotte Heywood; Theo James (Bedlam) as the charming Sidney Parker; Anne Reid (Last Tango in Halifax) as the grande dame of Sanditon, Lady Denham; Kris Marshall (Death in Paradise) as Sanditon's ambitious promoter, Tom Parker; and Crystal Clarke (Ordeal by Innocence) as West Indian heiress, Miss Lambe.
Adrian Scarborough also appears as Dr. Fuchs – though you may know him betters as "the pumpy de rumpy guy" from Miranda, or the constantly arguing husband Pete from Gavin & Stacey. Here at the IHBTV headquarters, his every on-screen appearance is greeted with shouts of, "PUMPY DE RUMPY!!" (I'm sure he'd love to know his entire career is being distilled down to "pumpy de rumpy"). Once you notice him, you'll see he's been in pretty much everything – Killing Eve, Miranda, Gavin & Stacey, The Accident, Midsomer Murders, Call the Midwife, Father Brown, Death in Paradise, Delicious, Les Misérables, The Paradise, Doctor Who, Upstairs Downstairs, Cranford, and many more.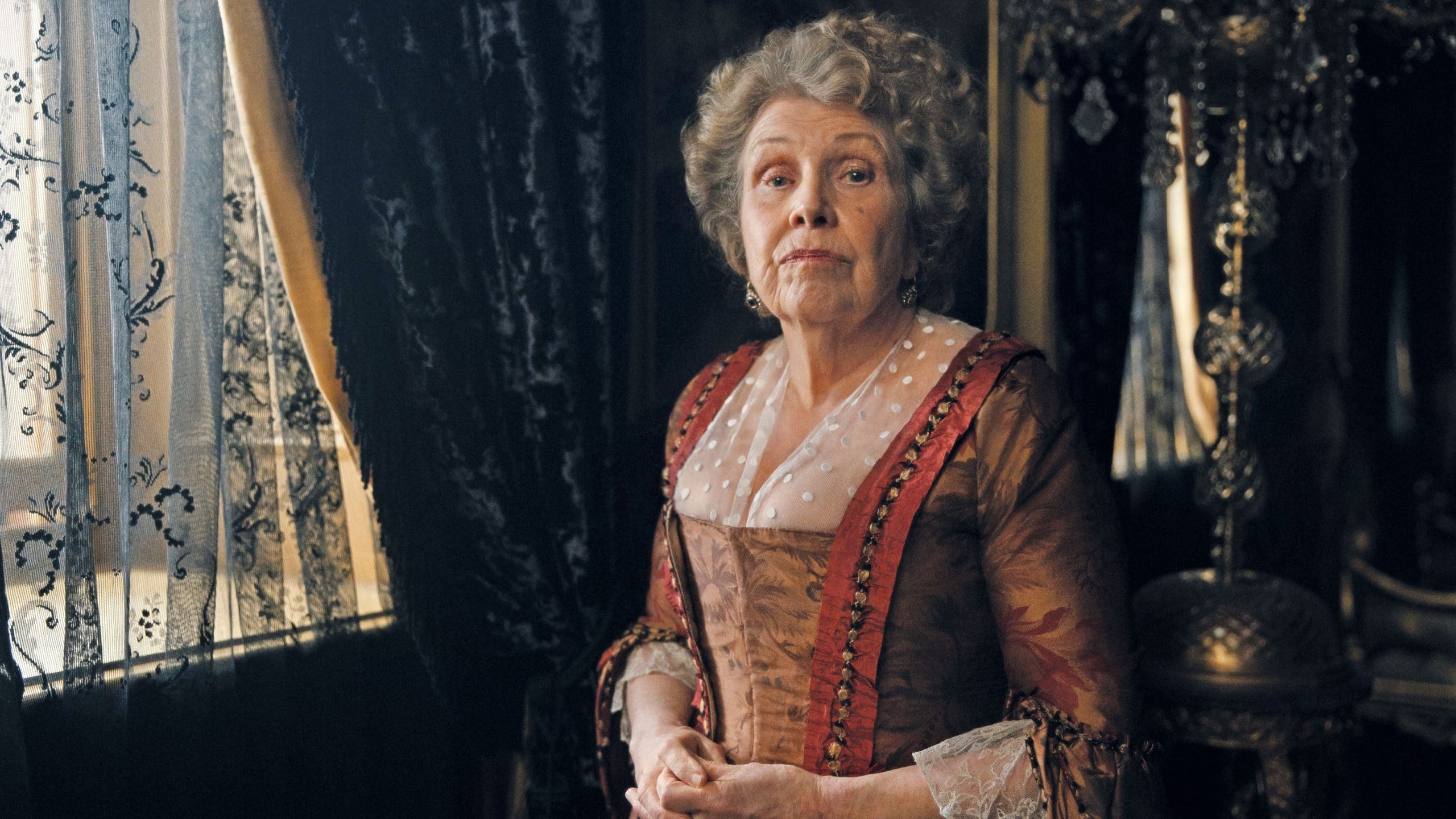 Sanditon is a Red Planet Pictures (they also produce Death in Paradise) production commissioned for ITV by Polly Hill and MASTERPIECE by Rebecca Eaton. Based on the unfinished novel by Jane Austen, it is written and executive produced by Andrew Davies with Belinda Campbell as Executive Producer for Red Planet Pictures and Rebecca Eaton as Executive Producer for MASTERPIECE. Series producer is Georgina Lowe and it is directed by Olly Blackburn, Lisa Clarke and Charles Sturridge. BBC Studios is handling international distribution.
Will You Be Watching Sanditon's US Premiere?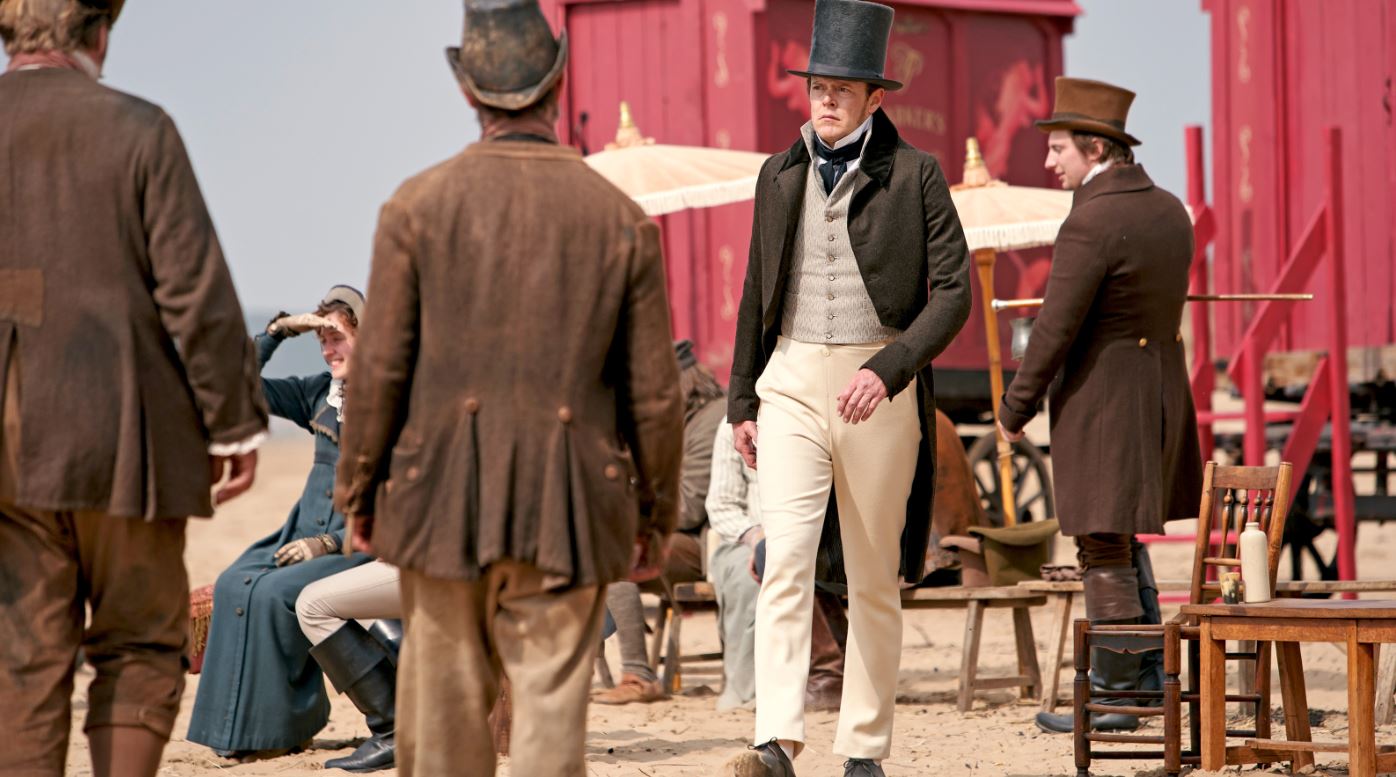 Will you be tuning in to watch Sanditon's US premiere? Why or why not? Share your thoughts in the comments!