The Bay, Season 4: Premiere Date & Where to Watch (US/UK)
In some cases, we earn commissions from affiliate links in our posts.
Last Updated on March 19, 2023 by Stefanie Hutson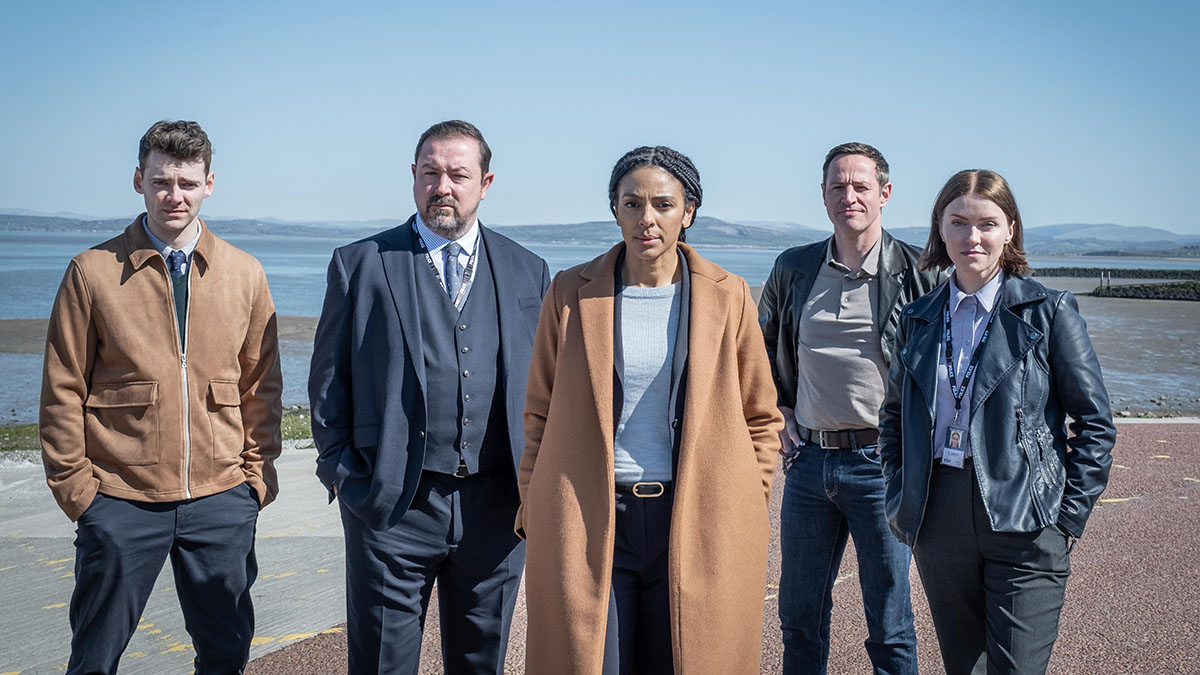 So far, three seasons of The Bay have aired, and many viewers want to know if a fourth season is coming. We're happy to confirm that YES – The Bay has been renewed for season 4.
What's The Bay About?
The Bay is a British crime drama series produced for ITV. Set in the Morecambe Bay area, the show follows a family liaison officer (FLO) who works with the police to help grieving families in the aftermath of serious crimes.
In the first two seasons, we follow DS Lisa Armstrong (Morven Christie, Grantchester) – a troubled, middle-aged single mother who struggles to keep her personal and professional lives balanced. Unfortunately, acts taken in her personal life lead to hard decisions at work…and when she makes the wrong choices about how to handle it, she suffers some serious setbacks.
By season 3, most of the cast had changed. Marsha Thomason (Cobra) plays DS Jenn Townsend, replacing Morven Christie as the series lead. On her first day on the job, a body is found in the bay…and it only gets more complicated from there.
Tonally, The Bay is a bit like a less-funny Broadchurch without the star power of David Tennant, Olivia Colman, and Jodie Whittaker. It's on the darker side of things, and that pairs well with the gloomy, often gray landscapes of the region.
If you prefer shows like Agatha Raisin or Shakespeare & Hathaway, you may find it a bit too dark and dreary for your tastes. On the other hand, if you like shows like Vera, The Long Call, Shetland, DCI Banks, The Tower, and London Kills, you should definitely give it a try.
Interested in hearing what Marsha Thomason had to say about her new role in The Bay? Read our interview with her HERE.
RELATED: 17 British TV Shows Like Broadchurch
What's Happening in Season 4 of The Bay?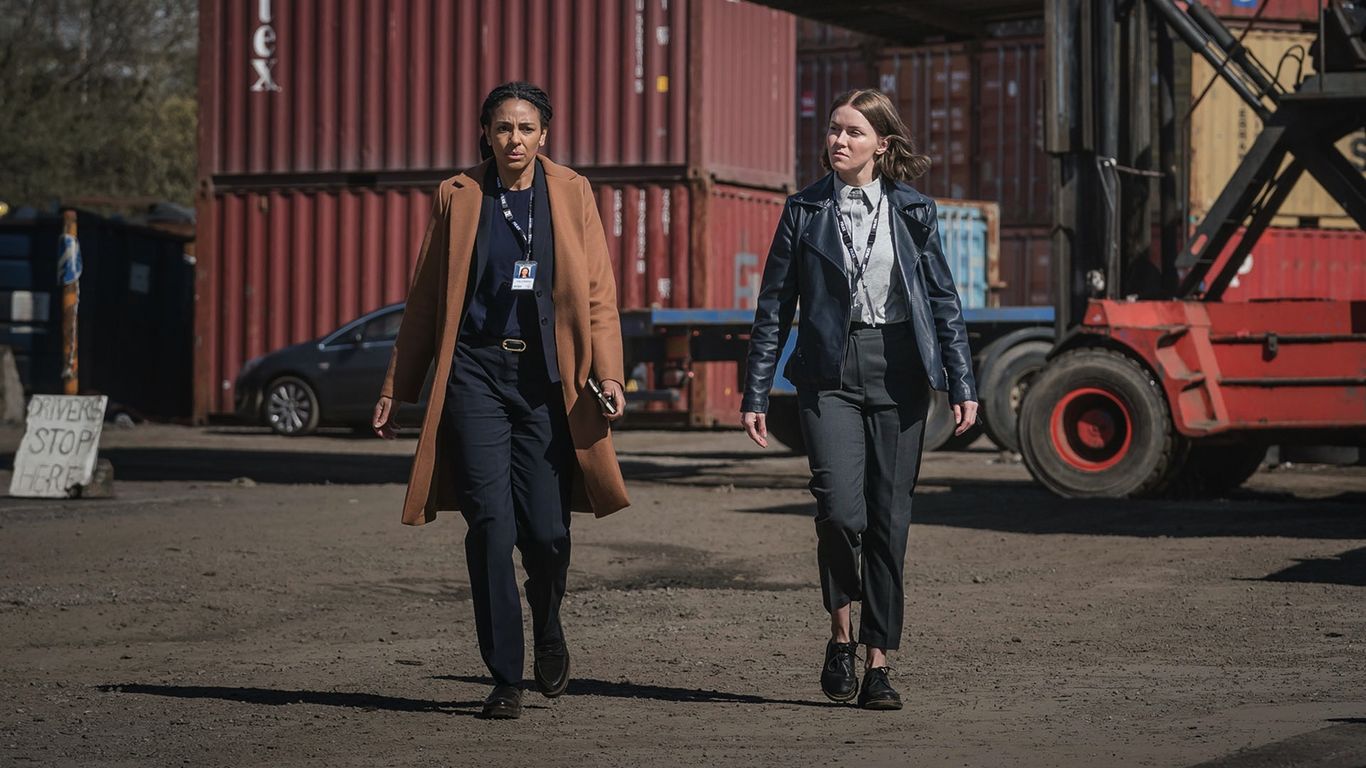 The Bay premiered in 2019 with Morven Christie (Grantchester) starring as DS Lisa Armstrong – A family liaison officer dealing with problems at home and work. Each season focuses on one case, but there are ongoing storylines at times.
Morven Christie played DS Lisa Armstrong for The Bay seasons 1 and 2. She left at the end of season 2, and Marsha Thomason (Pie in the Sky) became the new family liaison officer – DS Jenn Townsend.
In The Bay season 3, DS Jenn Townsend (Marsha Thomason) doesn't have much time to adjust to her new surroundings before a dead body is found. Townsend works on the case of aspiring local boxer Saif Rahman who died under suspicious circumstances.
We had the chance to talk with Marsha Thomason before season 3 of The Bay Premiered. You can read that interview here.
In season 4, the mystery will revolve around the suspicious death of local mum Beth Metcalf. The team will need to get answers fast, as widower Dean is struggling to come to terms with the events and it's impacting his ability to care for their four children.
Who's Returning for Season 4 of The Bay?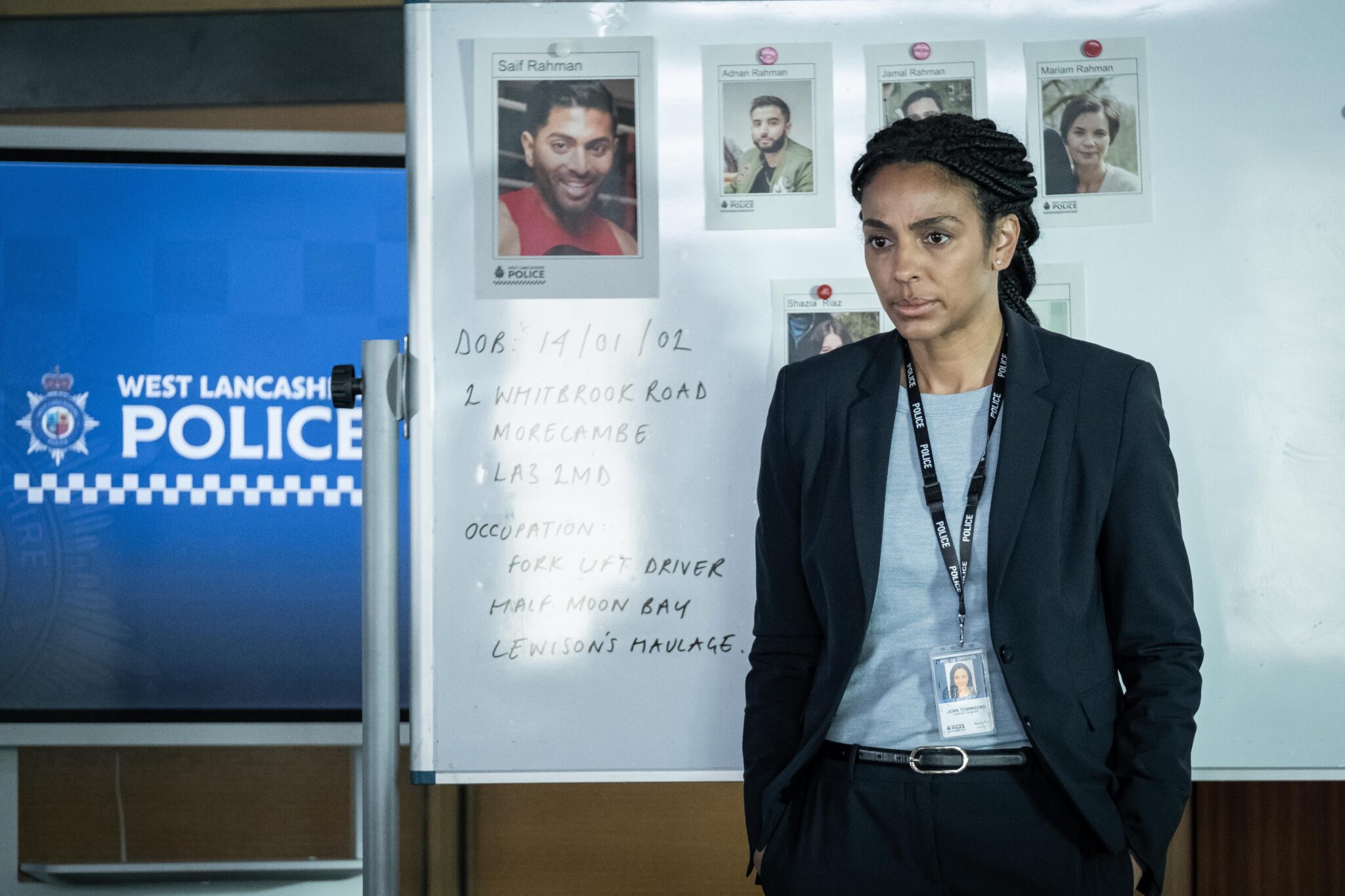 Not surprisingly, Marsha Thomason will be returning to the role of DS Jenn Townsend in season 4.
Cast members returning for season 4 include Daniel Ryan (Home Fires), Erin Shanagher (Peaky Blinders), Andrew Dowbiggin (Coronation Street), Barry Sloane (Revenge) and Thomas Law (The World's End).
Beth's widower Dean is played by Joe Armstrong (Gentleman Jack).
RELATED: 100+ British Mysteries on BritBox (US)
When Does The Bay Season 4 Premiere?
The Bay was immediately renewed for a fourth series after the last episode of season 3 premiered, and filming began in late 2022.
In the UK, season 4 of The Bay will premiere on ITV1 at 9pm on 8 March.
In the US, it will premiere on BritBox on March 21st.
There will be 4 hour-long episodes in total.
RELATED: 30+ of the Best Female Detectives of British TV
Where is The Bay Filmed?
The Bay is filmed and set in Morecambe on the northwestern coast of England. The area is an estuary and it lies south of the popular Lake District.
While you wait for season 4, you can take a virtual stroll through Morecambe. If you've watched the series from the beginning, many of the sites will be familiar.