BritBox March Premieres: What's New on BritBox in March 2023?
In some cases, we earn commissions from affiliate links in our posts.
Last Updated on March 19, 2023 by Stefanie Hutson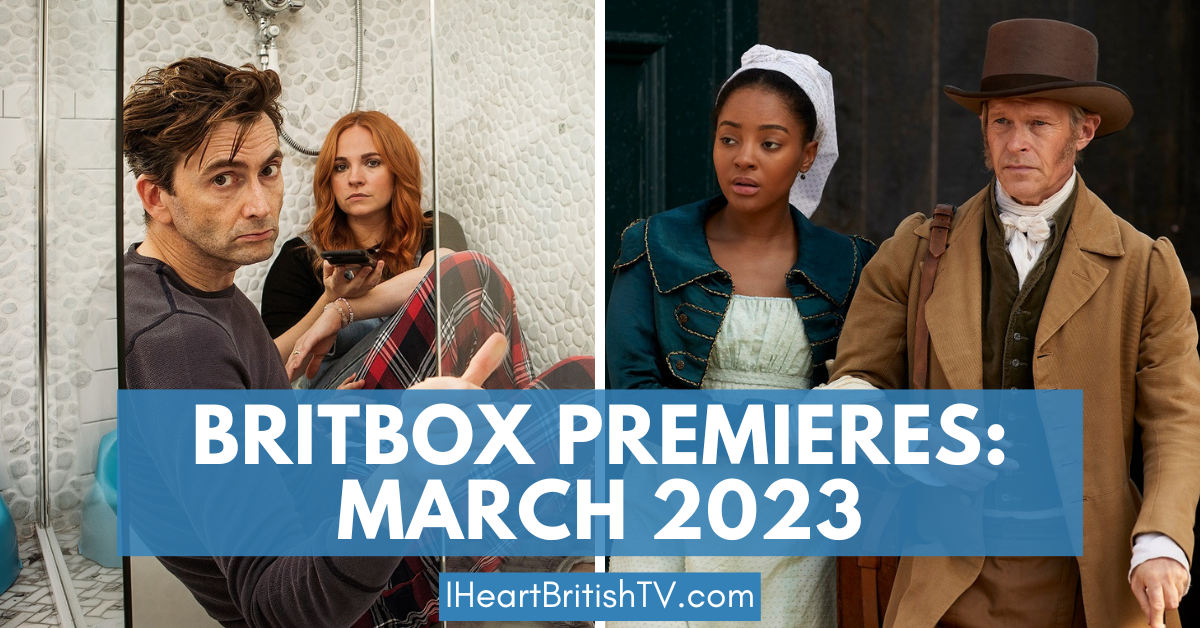 If you've been eagerly awaiting BritBox's new March schedule, have no fear – they've just sent out the announcements. Not every show has a date yet (see the bottom of the post for the "TBD" shows), but we'll update the exact dates when we know more.
Don't have a BritBox subscription? You can sign up HERE on their website, or HERE on Amazon Video. Both options offer the same content, but some people find one or the other offers better compatibility with their devices or internet service provider.
Sometimes, there's a short delay for new content to arrive on the Prime version of the channel, so if TV is a big part of your life and you absolutely want to see every show immediately after it comes on, we recommend going direct (even if it means buying a Roku or similar device to get it on your TV).
Want to see the complete lists of recent monthly premieres for Acorn TV and BritBox? Check out our pages below:
New British TV Shows on BritBox in March 2023
March 1st BritBox Premieres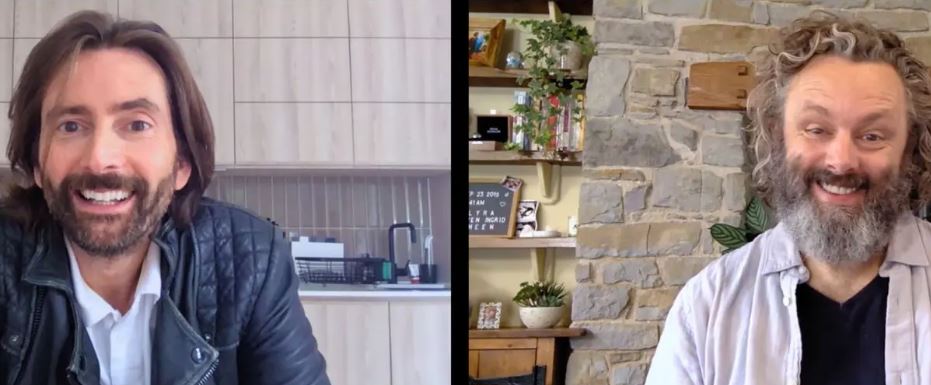 Staged, Seasons 1-2 (2020 to present)
This comedy series, set during the COVID-19 pandemic, was filmed using video-conferencing technology. David Tennant (Doctor Who) and Michael Sheen (Frost/Nixon) play fictionalized versions of themselves attempting to rehearse Luigi Pirandello's play, Six Characters in Search of an Author, during the lockdown. It seems like a simple task, but even actors get distracted when working from home.
RELATED: 20 Hilarious British Workplace Comedies
March 8th BritBox Premieres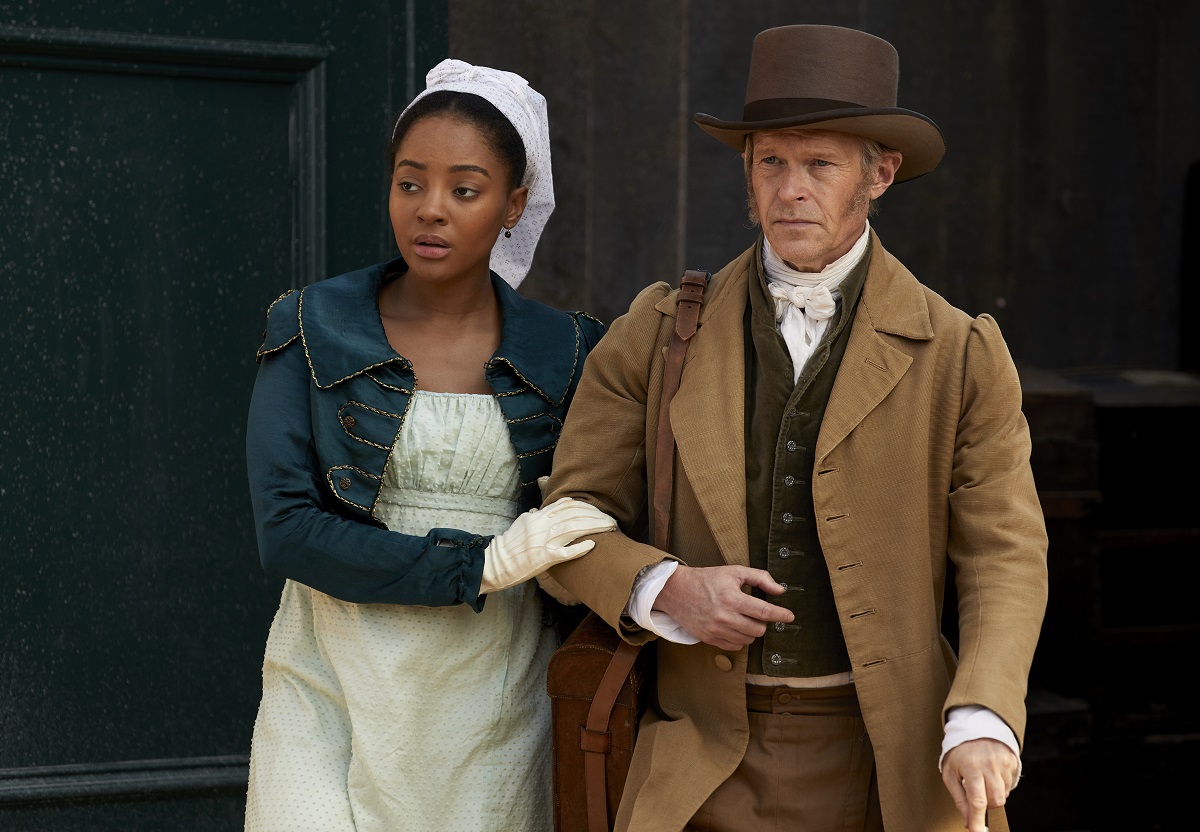 The Confessions of Frannie Langton (2022)
Frannie (Karla-Simone Spence) has made her way from a Jamaican plantation to a grand Mayfair mansion, the home of celebrated scientist George Benham (Stephen Campbell Moore) and his lovely wife Madame Marguerite Benham (Sophie Cookson). She's been gifted to the couple by the man who owned her, and she works as their maid.
When the Benhams are brutally murdered, Frannie is accused and tried at the Old Bailey. The testimonies are not good – she's a seductress, a witch, and worse. Unfortunately for Frannie, she can't remember anything about the night of the murder.
This four-part miniseries is based on Sara Collins' novel of the same name.
March 10th BritBox Premieres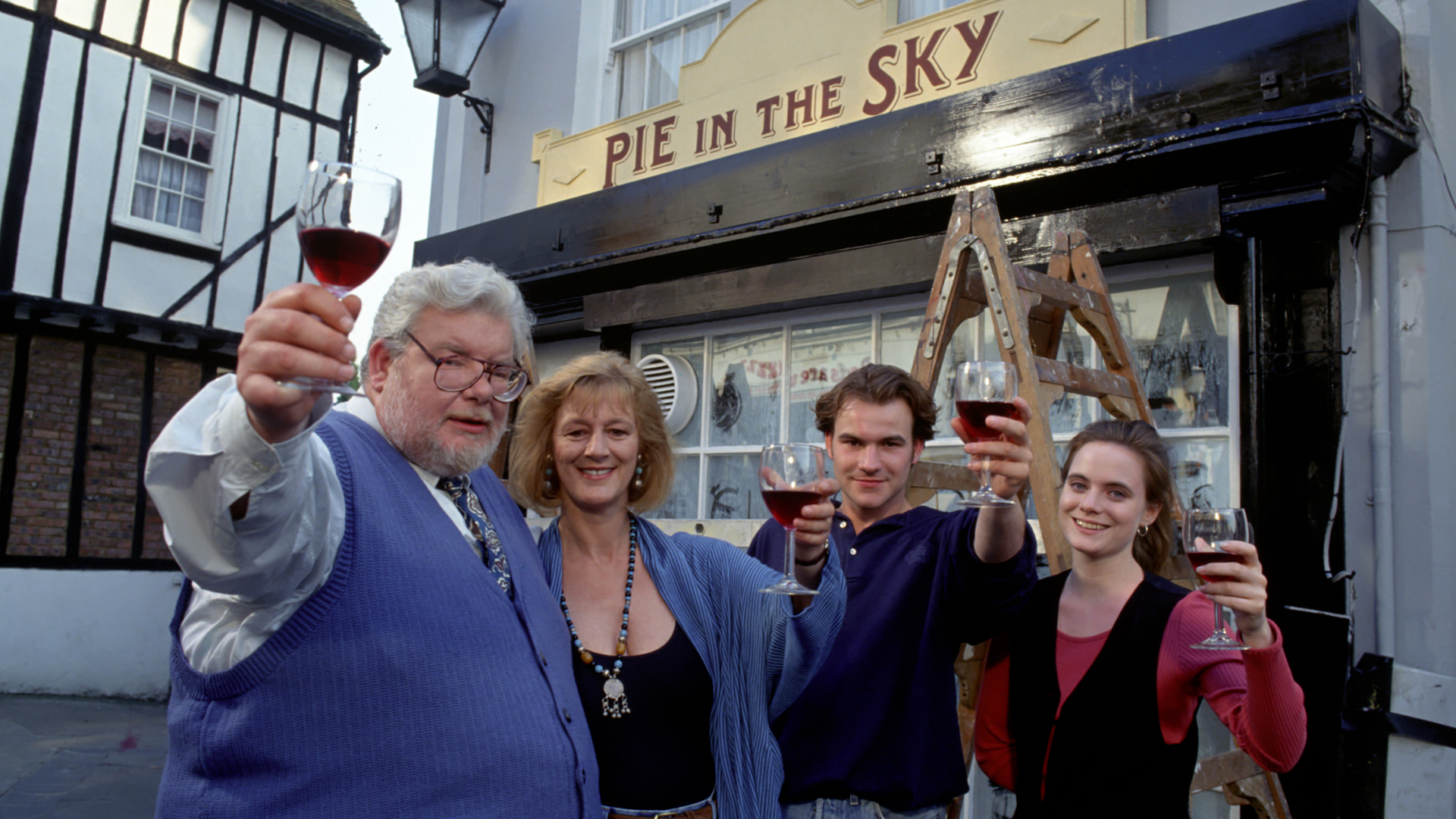 Pie in the Sky, Seasons 1-5
Henry Crabbe (Richard Griffiths, Harry Potter) wants nothing more than to retire from police work and focus on running his restaurant. Unfortunately, his immediate supervisor has a bit of leverage to lightly blackmail him into helping out from time to time. He's simply too good to lose.
This delightful classic cozy follows along as he does his best to balance his passion food and the necessary evil of occasional police work. While the video quality is a bit dated, you get used to it quickly once you get into the show – and it features all kinds of fun guest performances from actors like Keeley Hawes (Bodyguard), Jim Carter (Downton Abbey), Abigail Thaw (Endeavour), Jane Wymark (Midsomer Murders), Nicola Walker (Unforgotten), Phyllis Logan (Downton Abbey), Marsha Thomason (The Bay), Derren Litten (Scarborough), Michael Kitchen (Foyle's War), Ian McNeice (Doc Martin), Robert Glenister (Sherwood), Jason Watkins (McDonald & Dodds), and Pearce Quigley (Detectorists).
RELATED: 30+ of the Best British TV Cozy Mysteries
March 14th BritBox Premieres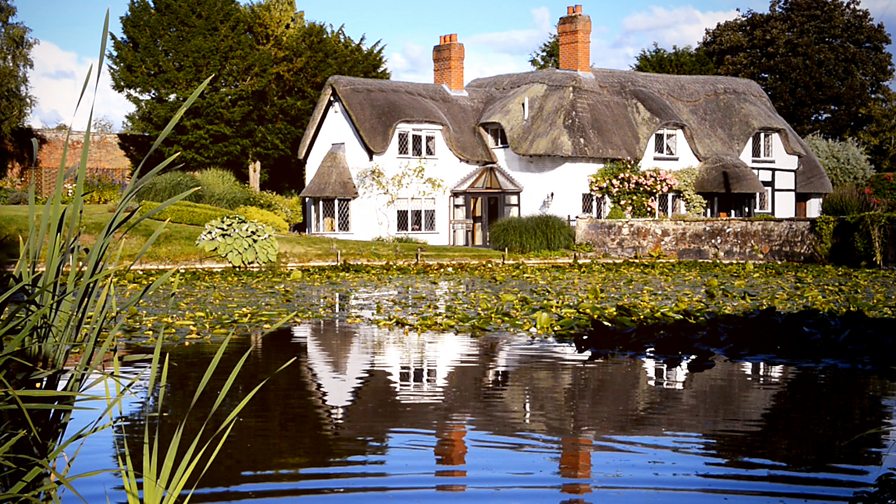 Escape to the Country
This charming house hunting show follows potential buyers as they seek to leave crowded urban and suburban areas in favour of rural locations throughout the UK. Along the way, they have one or two mini-excursions to learn more about the local areas they visit.
Season 23 has 31 new 45-minute episodes to enjoy.
Fair warning to those who are accustomed to American house hunting shows (where the participants have often purchased the house BEFORE filming) – many Escape to the Country episodes end with no decision. That's because they're actually house hunting, and it's entirely possible they won't find what they're looking for. It's best to just enjoy the scenery and try not to worry too much about the outcome.
Want to start watching now? Season 23 isn't available yet, but you can watch some episodes HERE on BritBox and others HERE on Freevee.
March 21st BritBox Premieres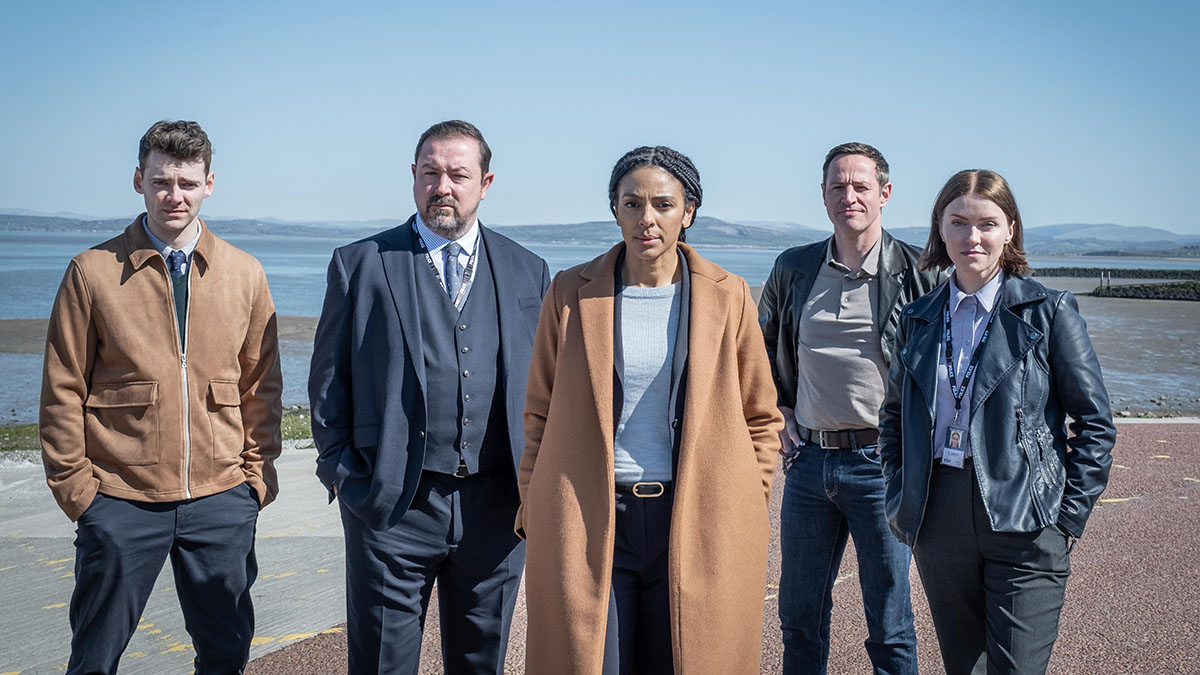 After replacing Morven Christie in season 3, Marsha Thomason returns to her role as DS Jenn Townsend, Morecambe CID's Family Liaison Officer. When a mother of four is killed in a shocking targeted attack, Jenn realises her family will need extensive support to hold it together as they come to terms with the tragedy.
Catch up on past seasons of The Bay HERE.
March BritBox Premieres – TBD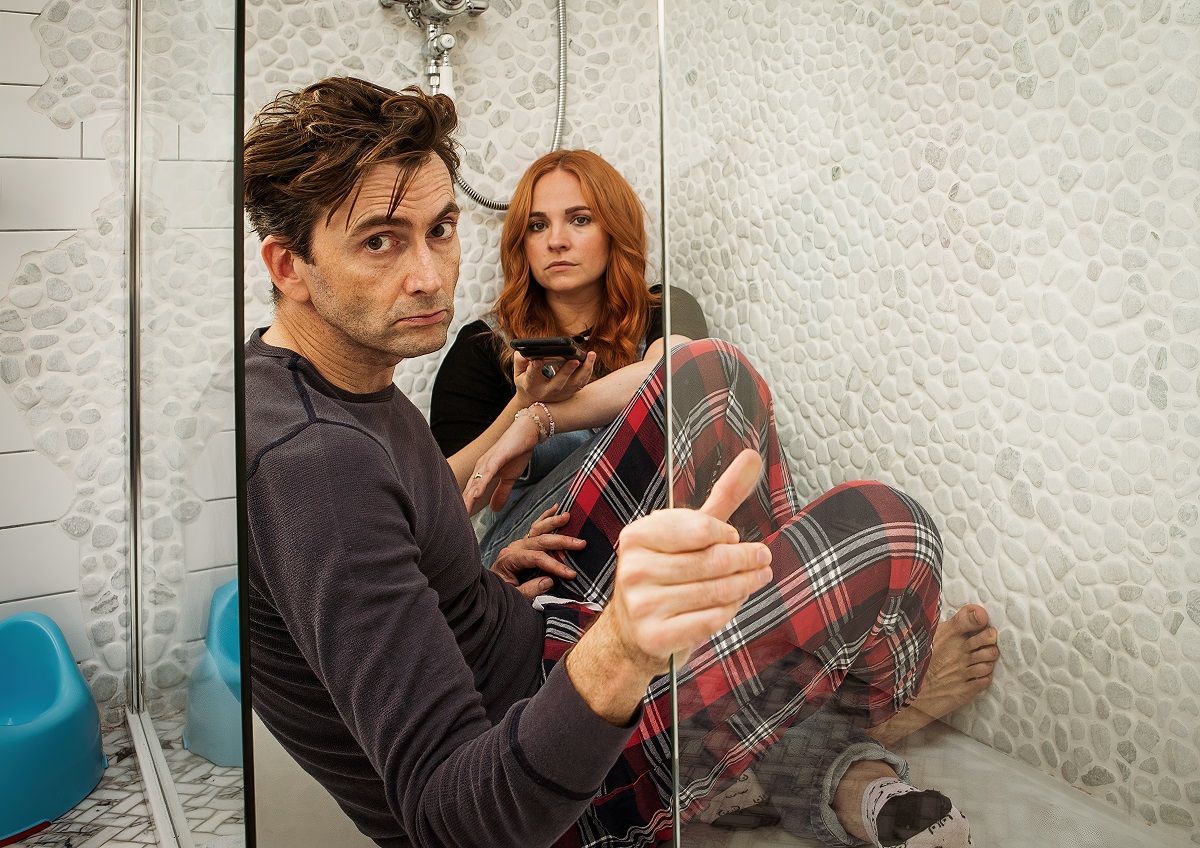 Staged, Season 3
Michael Sheen (Masters of Sex) and David Tennant (Broadchurch) return for a third season of this unconventional pandemic hit. Joined by a variety of guest stars the two continue to navigate working from home, their complicated personal lives, and their career ambitions.
While You Await BritBox's March 2023 Offerings…
Looking for something to enjoy in the meantime? Check out the following:
Don't have a BritBox membership? You can sign up HERE on their website, or HERE on Amazon Video (which is especially useful if you prefer to manage subscriptions through Amazon or you don't have a smart TV that supports BritBox).
Save it on Pinterest!