What's New on BritBox: August 2023 Schedule
In some cases, we earn commissions from affiliate links in our posts.
Last Updated on August 6, 2023 by Stefanie Hutson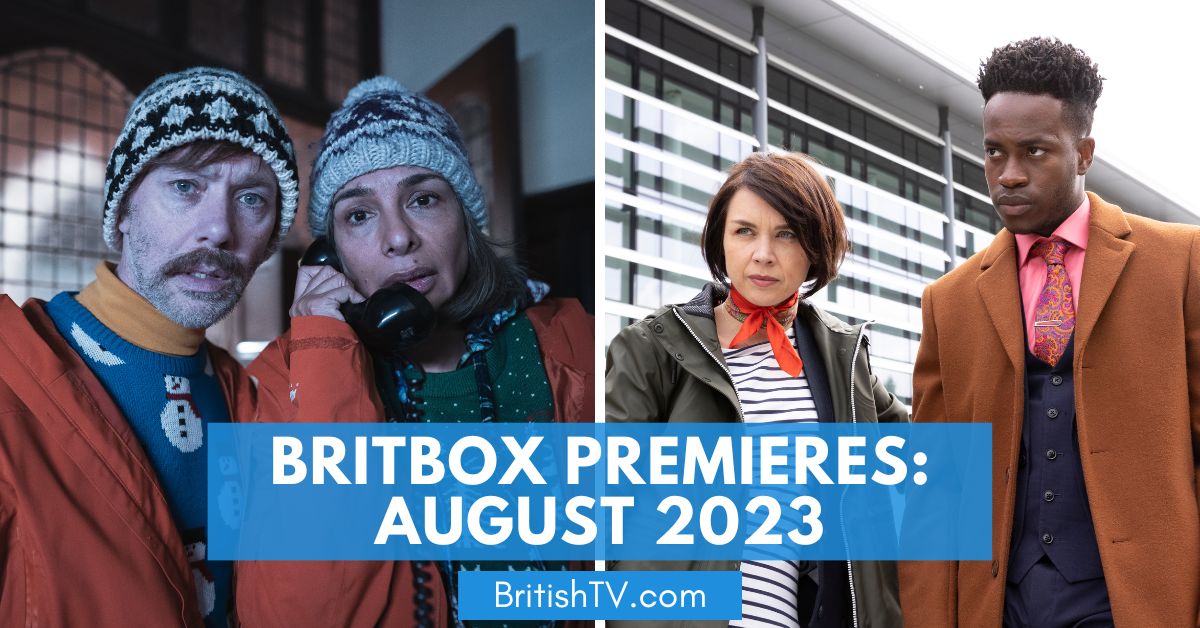 July was a bit of a slow month across all the services that offer British TV – but the BritBox August schedule is quite promising. Along with a new Scottish crime drama, Granite Harbour, American viewers will finally get the chance to watch seasons 3 and 4 of Above Suspicion. For years, Acorn TV offered seasons 1 and 2, but we've never seen 3 and 4 on US-based streaming offerings.
And that's just the tip of the iceberg this month – keep reading for the full August 2023 schedule with show descriptions.
Don't have a BritBox subscription? You can sign up HERE on their website, or HERE on Amazon Video. Both methods offer the same content, but some people find one or the other offers better compatibility with their devices or internet service provider.
Want to see the complete lists of recent schedules for Acorn TV and BritBox? Check out our pages below:
New British TV Shows on BritBox in August 2023
August 1st BritBox Premieres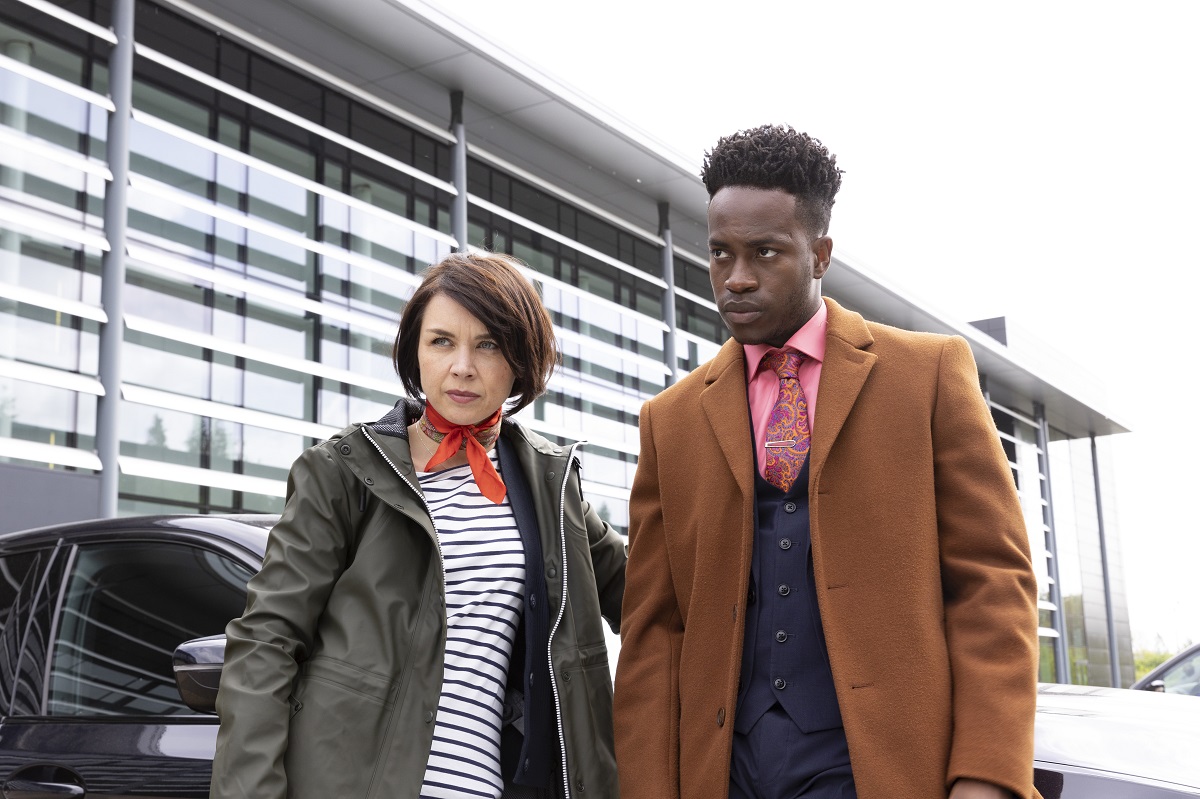 After completing his work with the Royal Military Police, Davis Lindo (Romario Simpson) arrives in Aberdeen as a new recruit with Police Scotland. Though he dreams of one day becoming a Scotland Yard detective, he'll have to begin training as a DC in Aberdeen.
Monarch of the Glen fans will be pleased to see an appearance from Dawn Steele (who played Lexie).
RELATED: The Best Mysteries & Crime Dramas Set in Scotland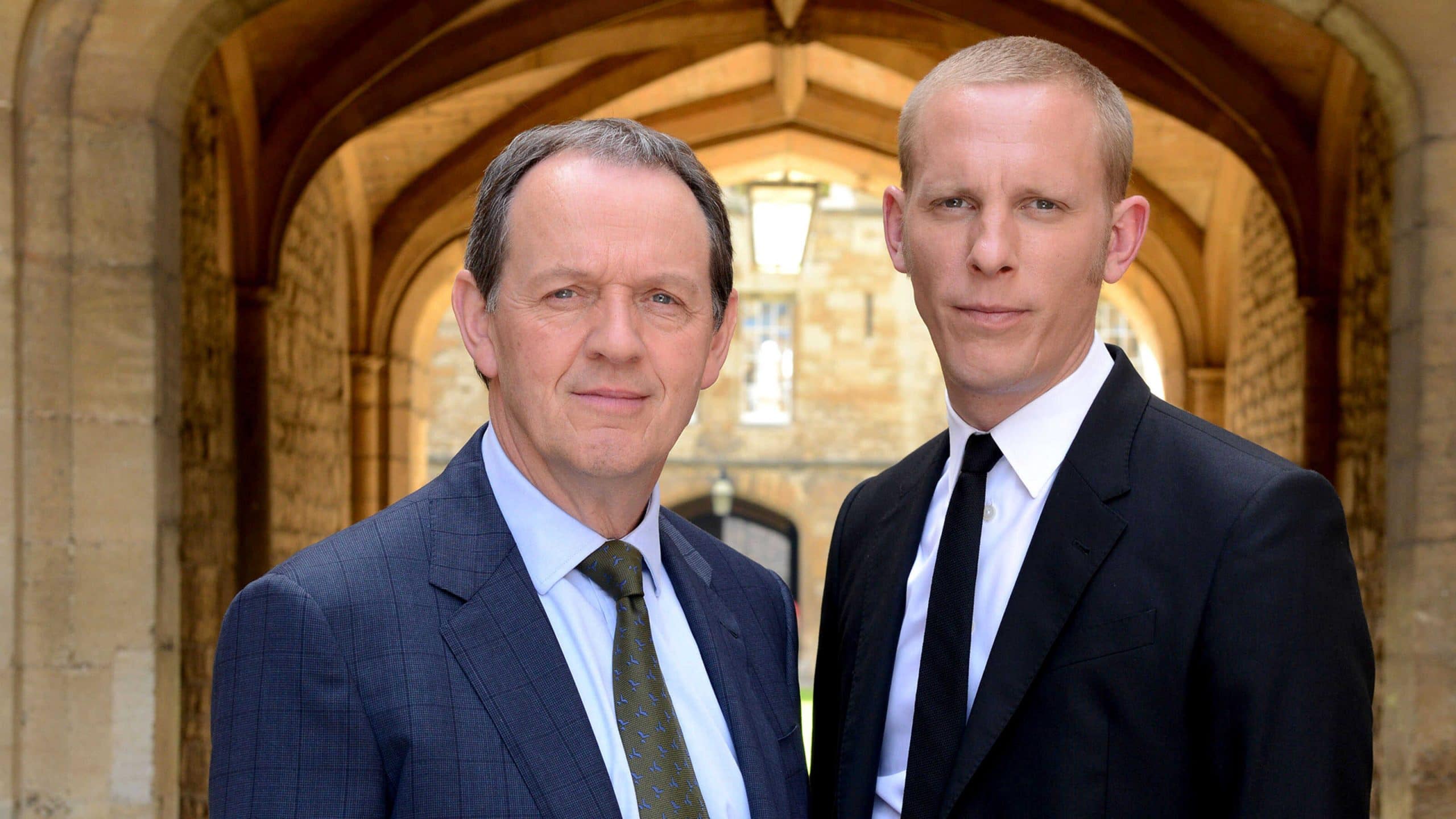 Inspector Lewis was a lovely parting gift after the departure of Inspector Morse. In Lewis, Kevin Whately returns to play Morse's former sidekick once more – except this time, he's the DI and his sidekick is DS James Hathaway.
RELATED: The Best British TV Shows Set in Oxford, England
August 3rd BritBox Premieres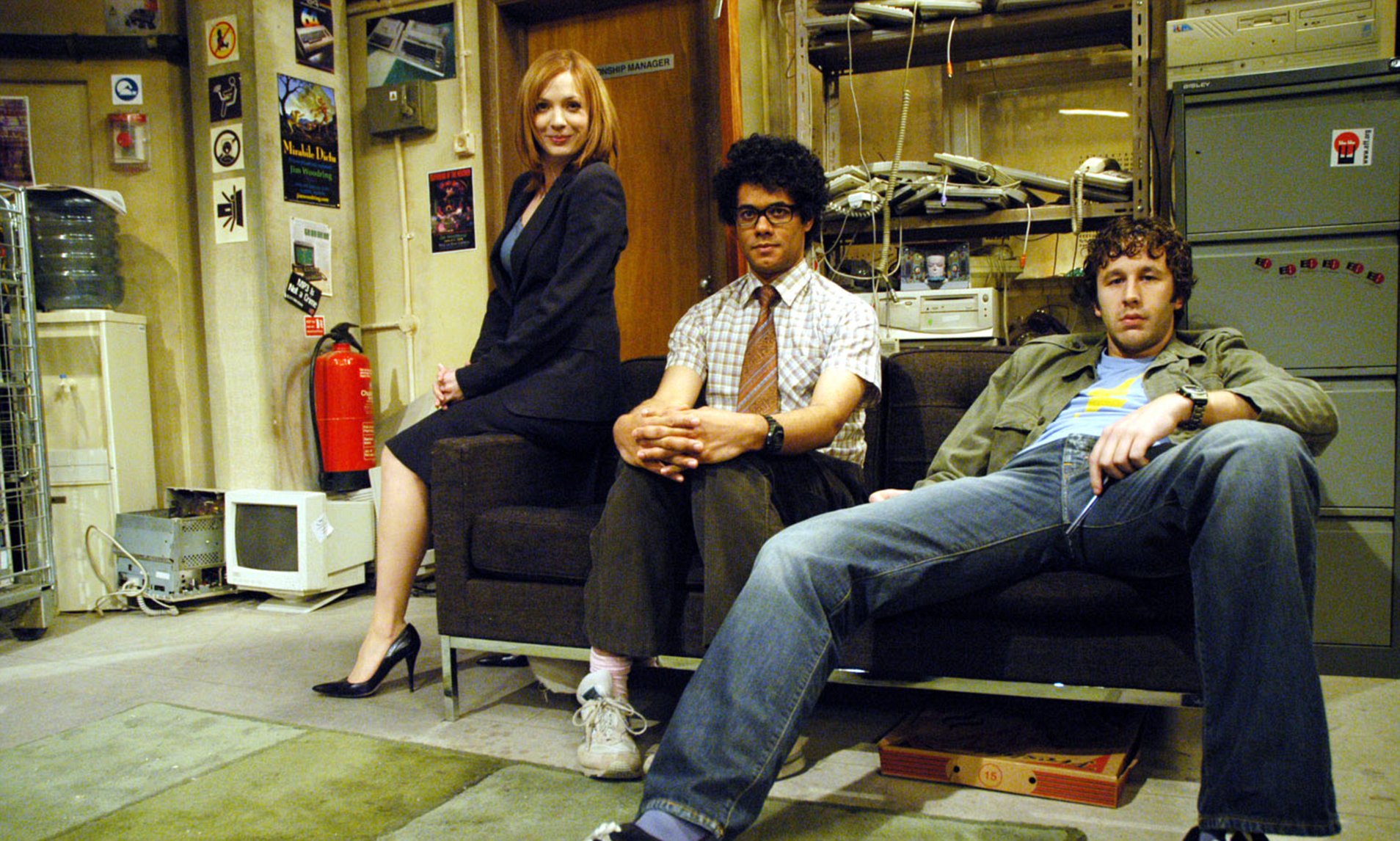 Banished to the basement, two nerds and their clueless leader service the IT needs of a strange and generic corporation. Written and directed by Britcom legend Graham Linehan (Father Ted, Black Books), this series stars Chris O'Dowd, Richard Ayoade, and Katherine Parkinson as the doomed IT department of Reynholm Industries (along with occasional appearances from Noel Fielding).
RELATED: The Best Workplace Comedies of British TV
August 8TH BritBox Premieres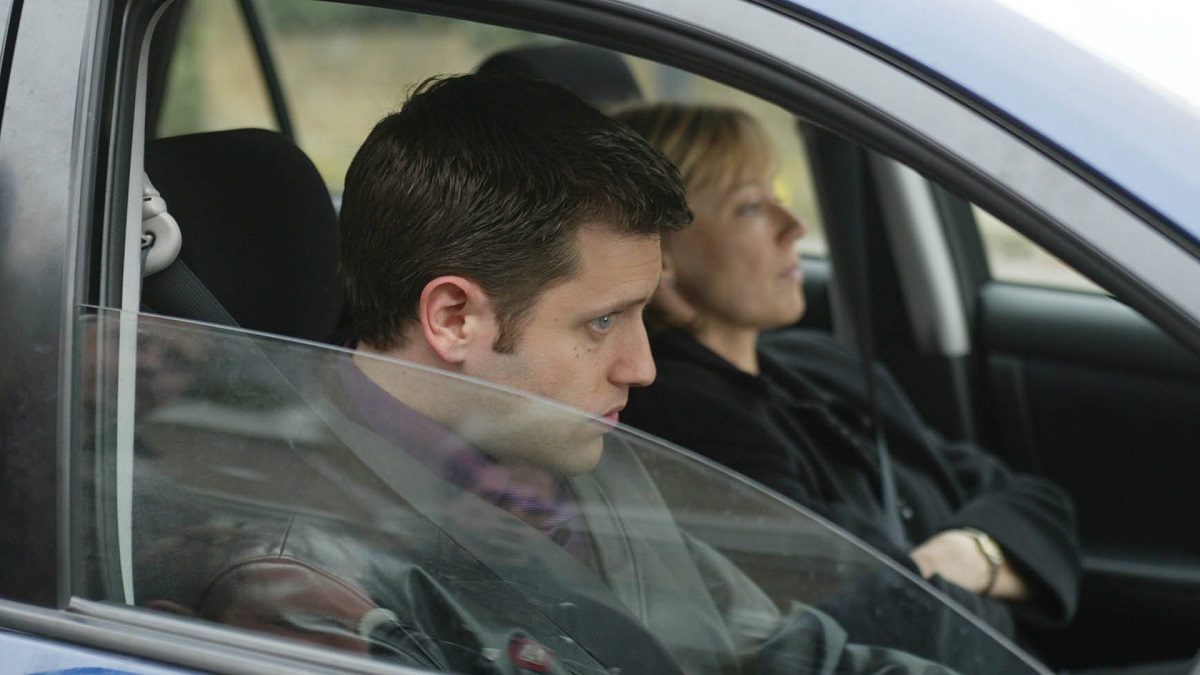 Murder Investigation Team (2003 to 2005)
Produced by the makers of The Bill, this gritty and realistic London-based crime drama follows an elite squad of detectives led by DI Vivien Friend (Samantha Spiro, Me Before You) and DC Rosie MacManus (Lindsey Coulson, EastEnders).
Binge premiere of 8 hour-long episodes (season 1) and 4 90-minute episodes (season 2).
RELATED: The Best British TV Shows Set in London
August 10th BritBox Premieres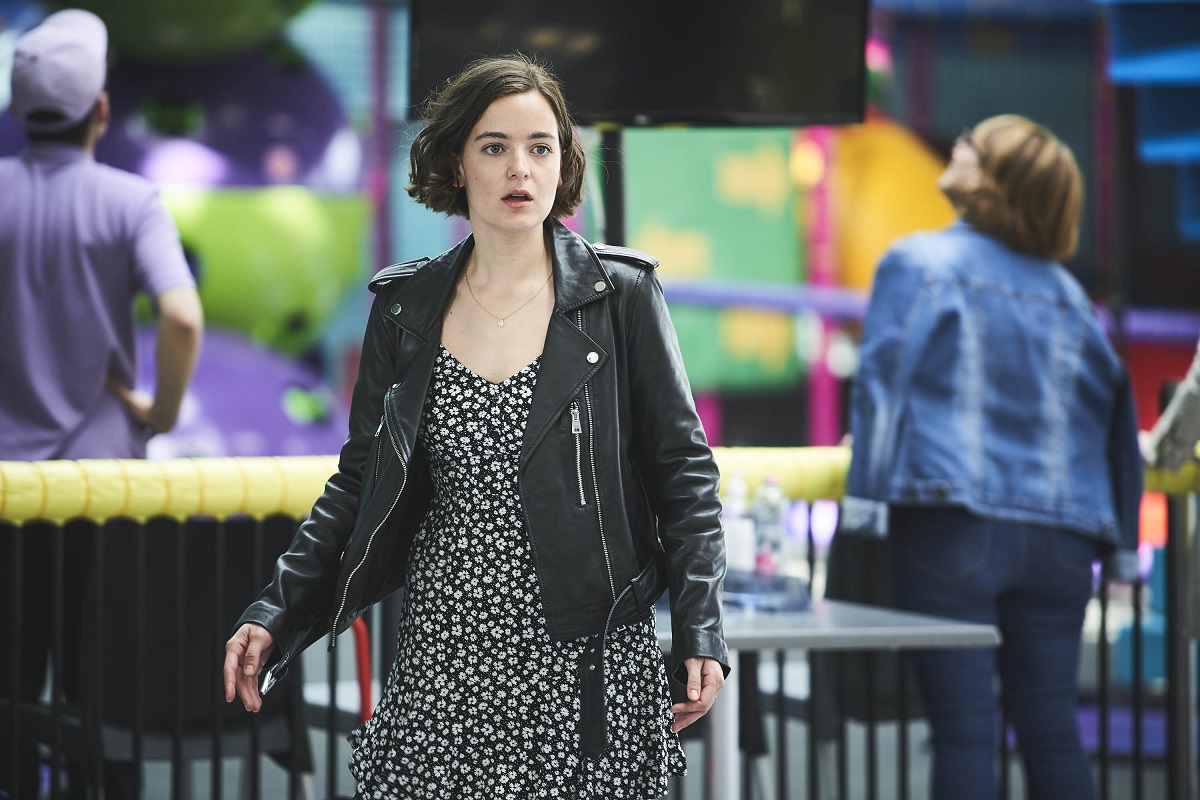 The Ex-Wife (2022)
Based on Jess Ryder's psychological thriller of the same name, this series tells the story of Tasha (Celine Buckens, Showtrial), a woman who seems to have it all – great house, great husband, and a gorgeous little girl. Unfortunately, she has something else…her husband's jealous ex-wife. Though the woman initially seems like just an annoying nuisance, her life is about to get very dark.
RELATED: 14 of the Best British TV Thrillers
August 15th BritBox Premieres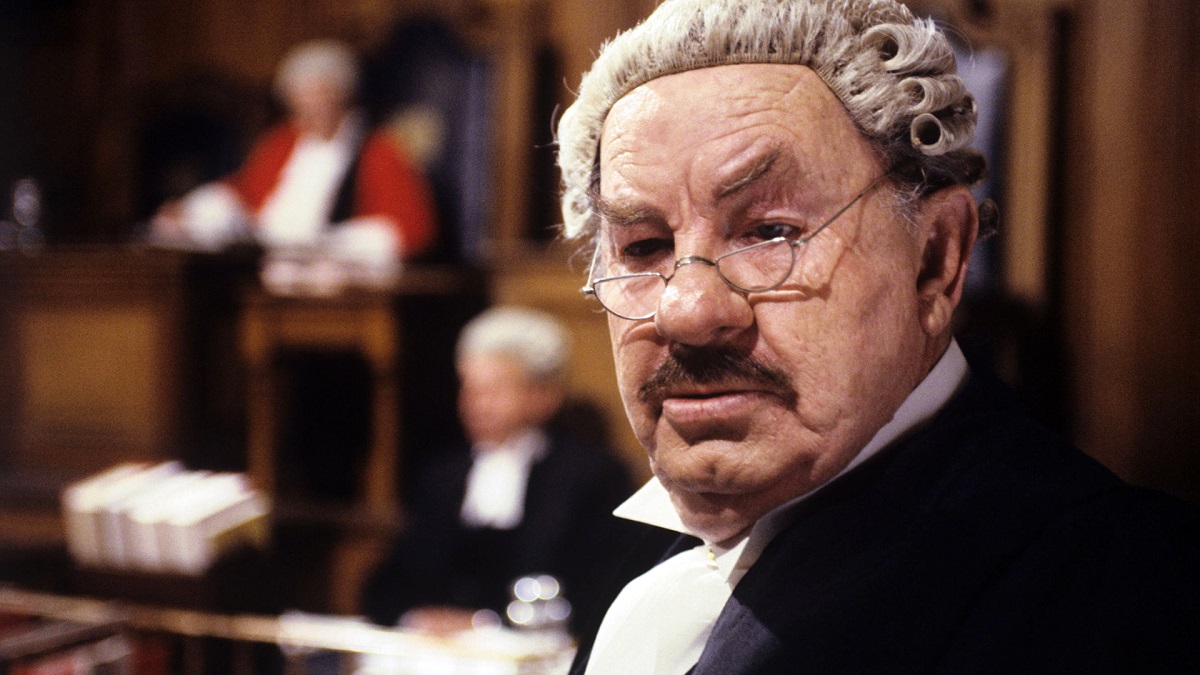 Rumpole of the Bailey (1978 to 1992)
This British TV classic is based on John Mortimer's satirical book series about a slovenly barrister with a habit of quoting Wordsworth to himself. Leo McKern (Blue Lagoon) stars as Horace Rumpole, while Marion Mathie and Peggy Thorpe-Bates took on the role of "she who must be obeyed" (aka Hilda Rumpole, his wife).
Though a bit dated, this one is a classic for a reason – and it also features appearances from quite a few well-known actors like Peter Bowles (To the Manor Born), Patricia Hodge (Miranda, All Creatures Great & Small), Brenda Blethyn (Vera), Judy Parfitt (Sister Monica Joan on Call the Midwife), Camille Coduri (King Gary, Doctor Who), Graham Crowden (Waiting for God), Nigel Havers (Coronation Street), Julian Fellowes (Monarch of the Glen), Elizabeth Hurley (Austin Powers), John Simm (Grace, Life on Mars), Peter Sallis (Wallace & Gromit, Last of the Summer Wine), Phil Davis (Trying, Rose & Maloney), and Philip Bretherton (As Time Goes By).
August 17th BritBox Premieres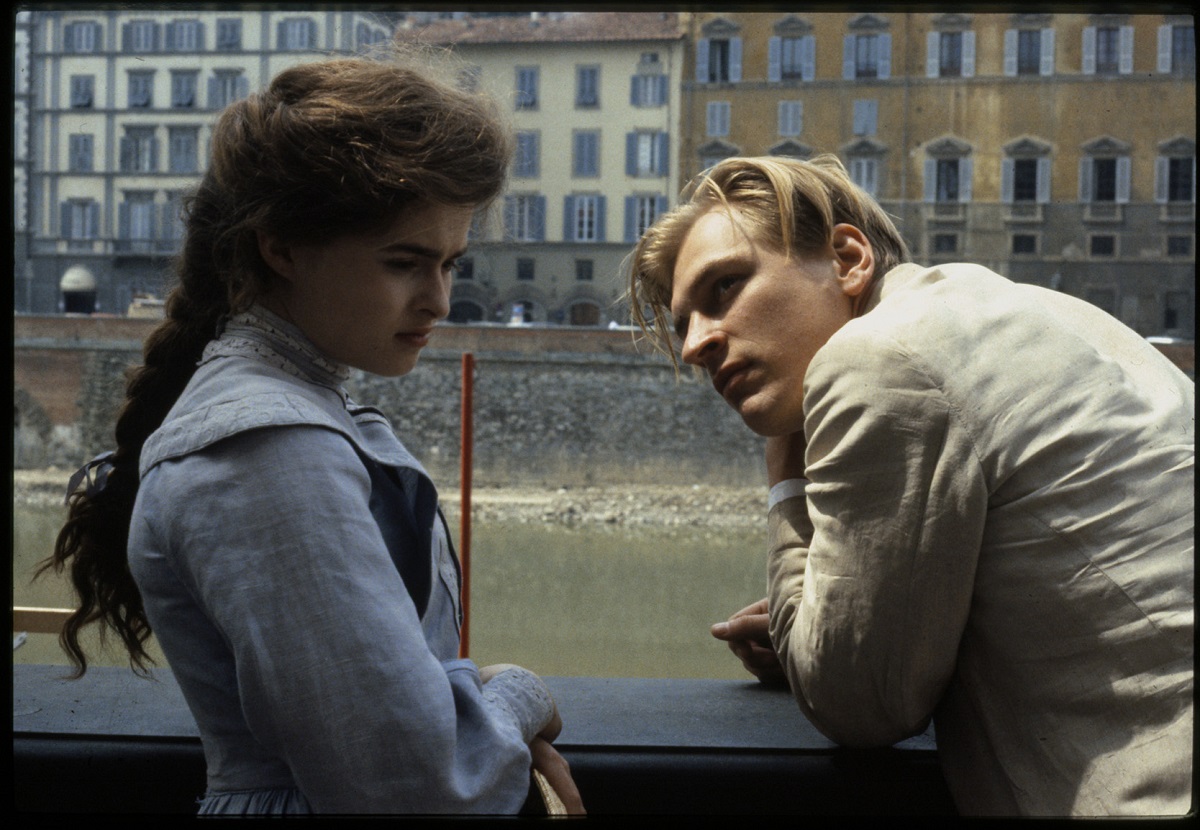 A Room with a View (1985 film)
Based on the novel by EM Forster, this film would turn out to be Helena Bonham Carter's breakthrough role. It follows Lucy Honeychurch (Carter), a young Englishwoman during the Edwardian era, as she tours Italy with an older cousin (Maggie Smith, Downton Abbey). Along the way, she meets the free-spirited George Emerson (Julian Sands, Crossbones). Intrigued, it gives her something to ponder as she considers a possible marriage to the wealthy but bland Cecil Vyse (Daniel Day-Lewis, Lincoln). When George reappears in England, it introduces new uncertainty into her life.
If those actors aren't enough to convince you to give it a watch, it's also worth noting that Judi Dench makes an appearance as Eleanor Lavish.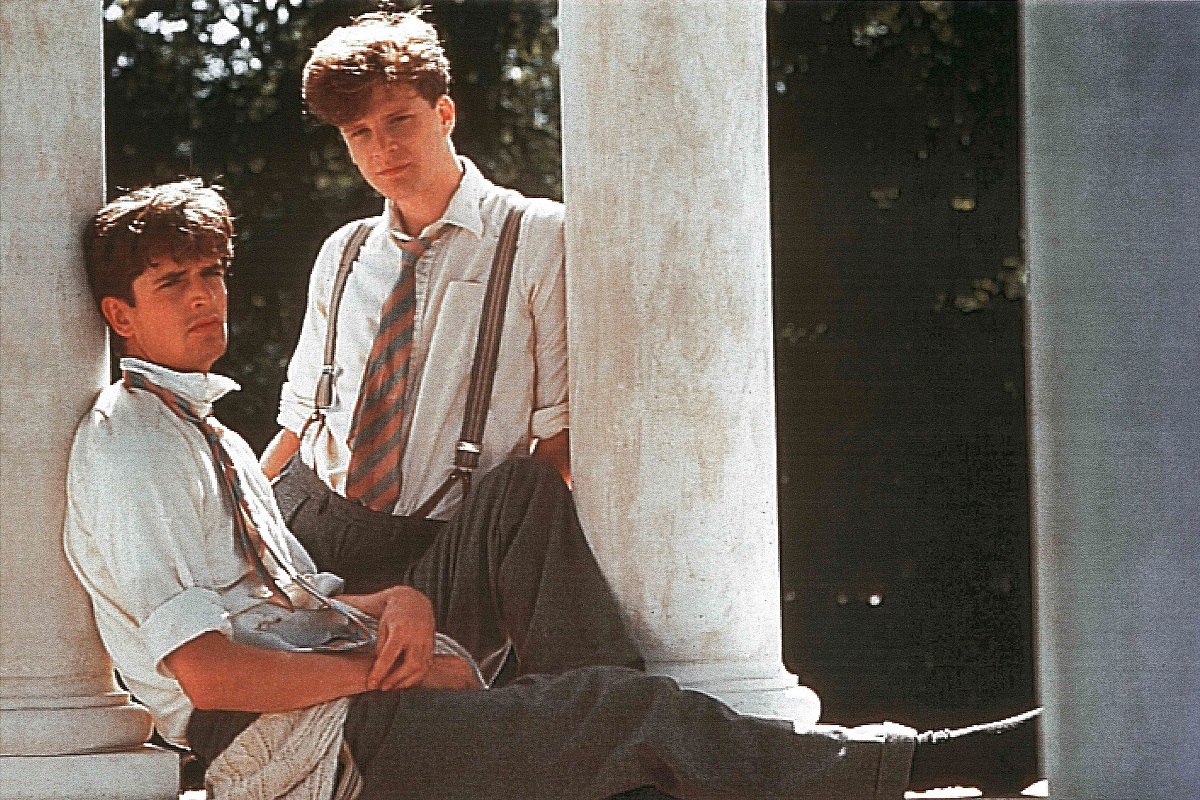 Another Country (1984 film)
This adaptation of Julian Mitchell's play sees Rupert Everette (My Best Friend's Wedding) playing Guy Bennett alongside Colin Firth (Pride & Prejudice) as Tommy Judd, and it marks Firth's feature film debut. Set in the 1930s at an elite public school, it sees the two young men, one gay and one Marxist, developing a friendship in an atmosphere of wealth and conformity.
August 22nd BritBox Premieres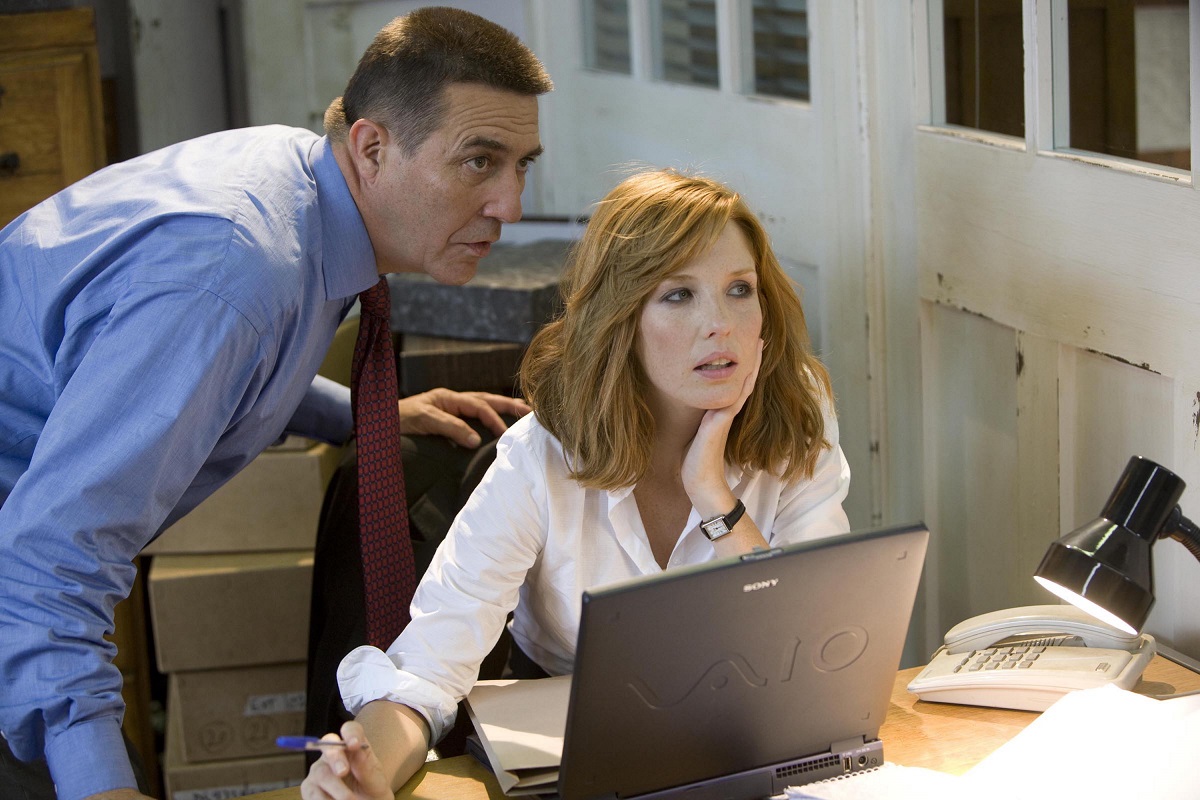 Above Suspicion, Seasons 1-4
Award-winning writer Lynda LaPlante brings us this series following the careers of rookie DC Anna Travis (Kelly Reilly) and the seasoned DCI James Langton (Ciaran Hinds) as they attempt to bring killers to justice. Each case in the series deals with suspects who are "above suspicion" – people who believe they're invulnerable due to their money, power, and influence.
This binge premiere gives us all four seasons (11 episodes in total) at once.
August 25th BritBox Premieres
Inside No. 9, Season 8
Steve Pemberton (Psychoville) and Reece Shearsmith (The League of Gentleman)'s award-winning anthology returns with six more deliciously dark half-hour tales where the ordinary and mundane rub shoulders with the extraordinary and macabre.
New episodes include topics ranging from online speed-dating to murderous mind games, from a fear of Fridays to a lakeside love-nest and from East End gangsters to the bones of a dead saint.
Binge premiere. Catch up on previous seasons HERE.
August 28th BritBox Premieres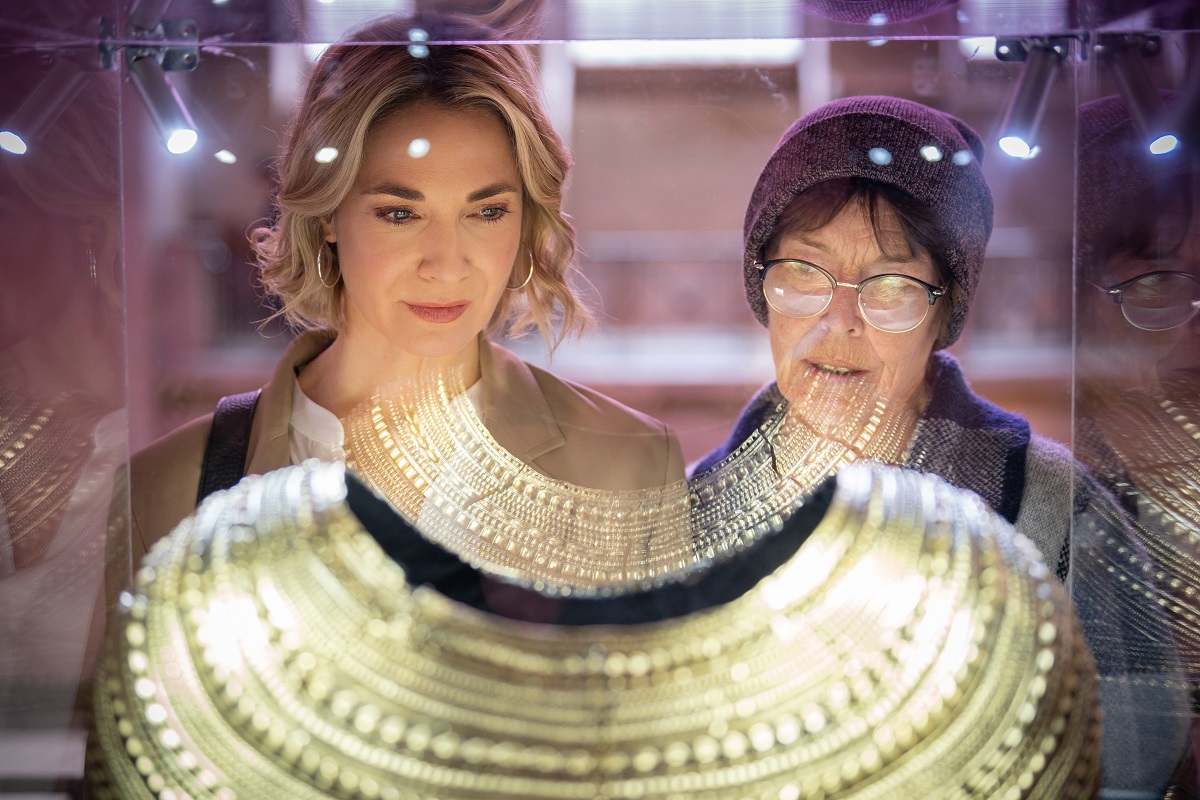 The Museum, Season 2
This acclaimed Welsh drama returns for season 2, bringing the action from Cardiff to West Wales. Nia Roberts returns as Della, who's had a temporary reassignment from her role as director of a museum in Cardiff after the events of the first season and now runs a museum in a rural town. Unfortunately, she finds the world of art crime follows her wherever she goes.
August 30th BritBox Premieres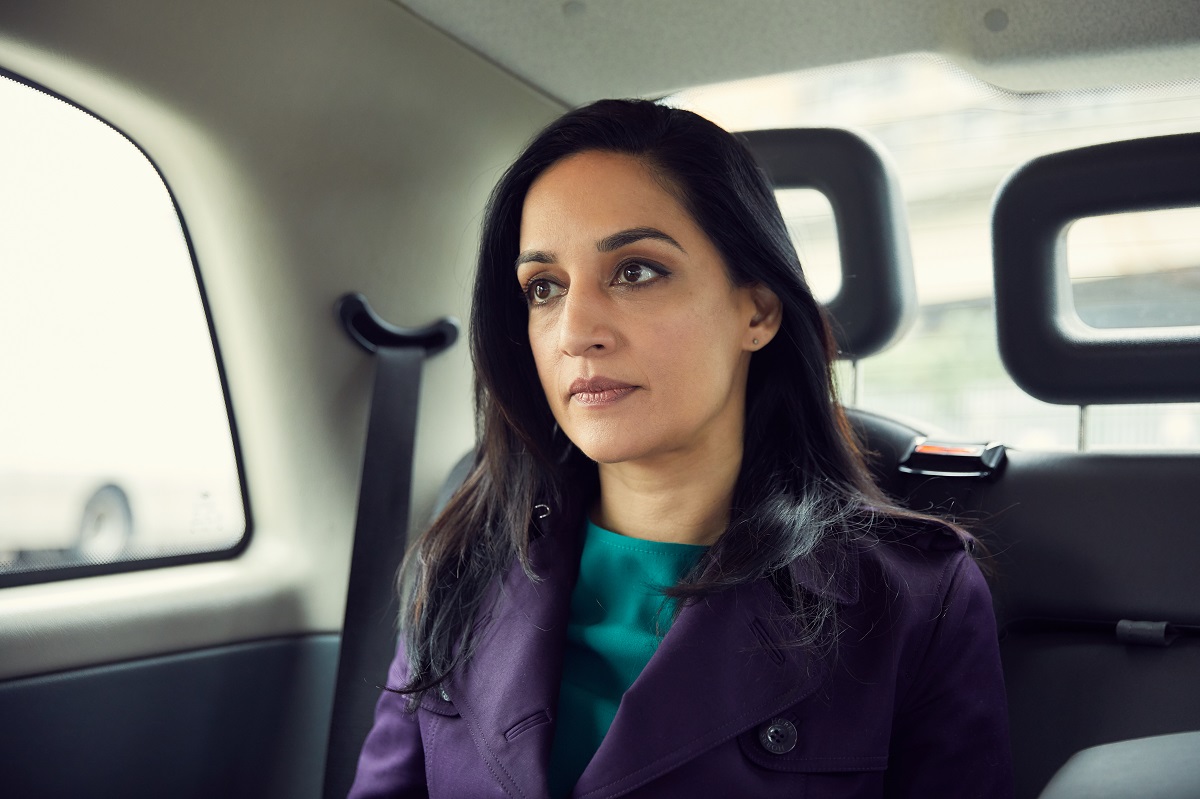 Next of Kin, Season 1 (2018)
Not to be confused with the delightful 1990s British sitcom starting Dame Penelope Keith, this miniseries follows a young GP, Mona Harcourt (Archie Panjabi) after her life is upended by her brother's kidnapping. At the same time, the city where she and her husband (Jack Davenport, Coupling) live, London, is hit by a terrorist attack. In an effort to protect her family, she'll travel to Pakistan in an attempt to save her brother.
While You Wait for BritBox's August 2023 Premieres…
Looking for something new while you wait for next month's premieres? Check out the following:
Don't have a BritBox membership? You can sign up HERE on their website, or HERE on Amazon Video (which is especially useful if you prefer to manage subscriptions through Amazon or you don't have a smart TV that supports BritBox).
Save it to Pinterest!