BritBox December Premieres: What's New on BritBox in December 2021?
In some cases, we earn commissions from affiliate links in our posts.
Last Updated on November 28, 2021 by Stefanie Hutson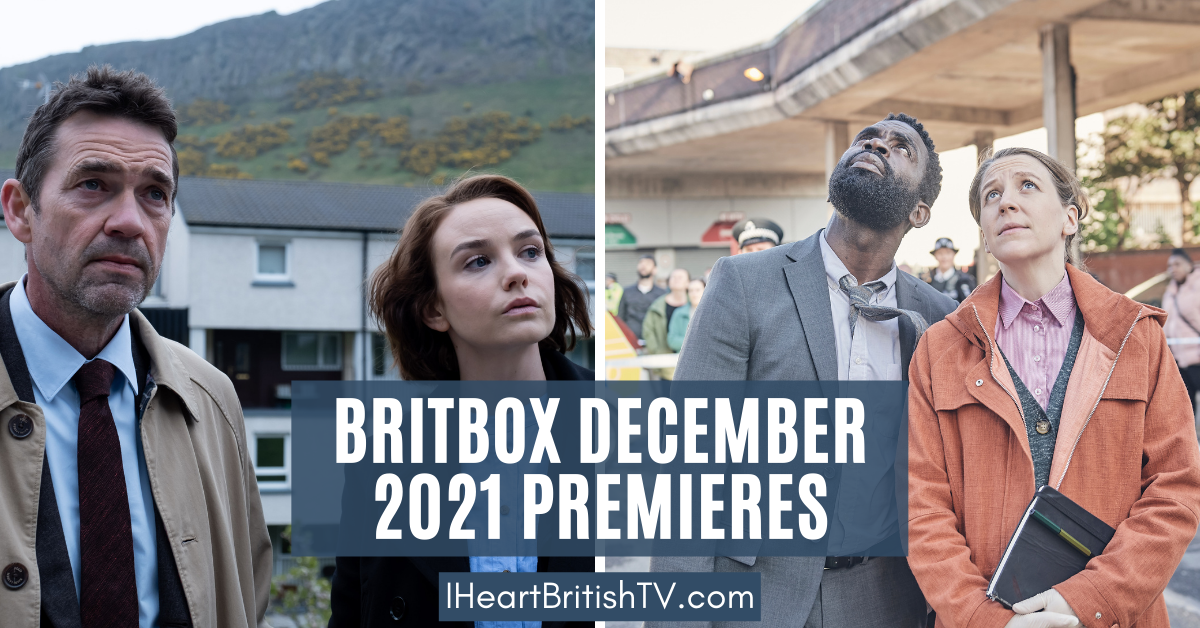 As we approach the end of another pandemic year, we can't say we're all that sad to see it draw to a close. Still, we intend to close out the year with plenty of British TV watching – and the BritBox December schedule looks promising.
Don't have a BritBox account? You can sign up for one HERE on their website, or HERE on Amazon Video. If you have a Roku Smart TV, Roku device, Amazon Fire device, or Chrome, you should have no trouble signing up for a direct subscription on their website. If you have a different kind of smart TV, you may find it easier to subscribe through Prime Video and use the Amazon Video app on your smart TV. Feel free to ask questions in the comments.
Want to see the complete lists of recent monthly premieres for Acorn TV and BritBox? Check out our pages below:
New British TV Shows on BritBox in December 2021
December 1st BritBox Premieres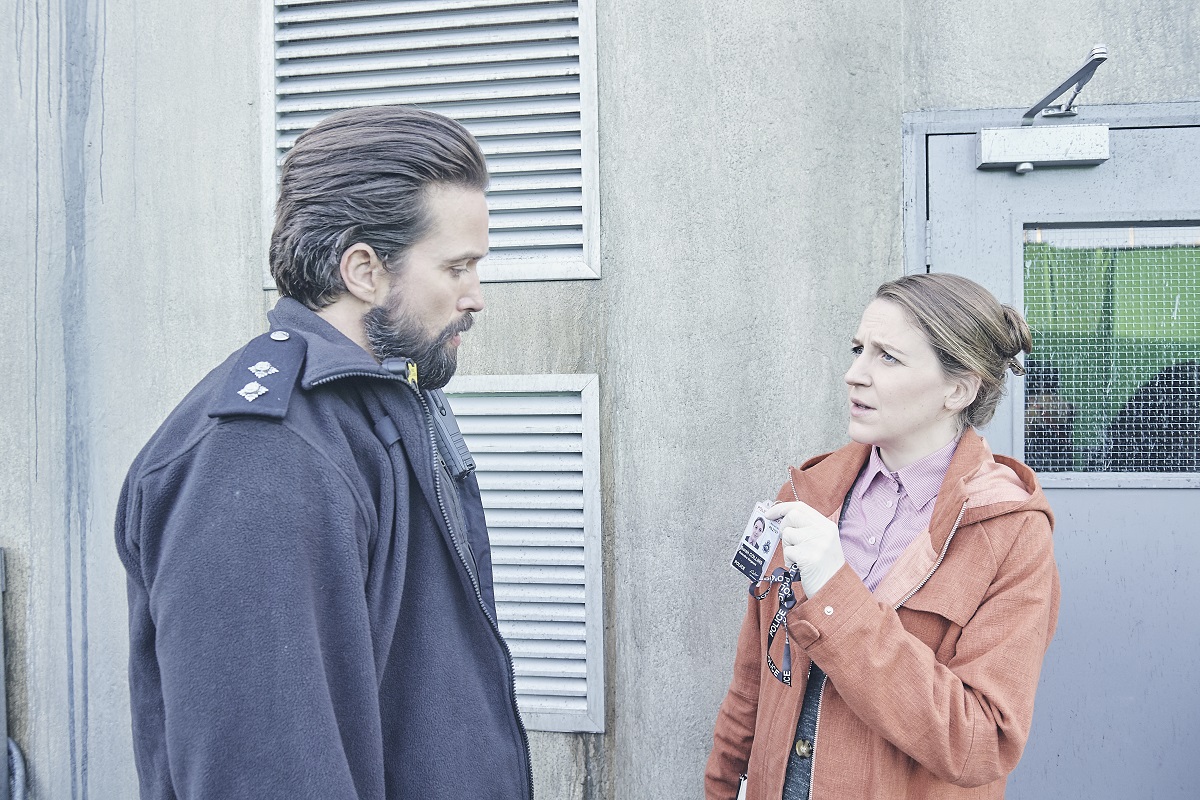 The Tower, Season 1 (2021)
In The Tower, DS Sarah Collins (Gemma Whelan, Gentleman Jack) investigates the deaths of a beat cop and a teenager who fell from a London tower block in unusual circumstances. Left alive on the roof is Lizzie Adams, a young officer who's found holding a small child who'd been kidnapped.
Allowed to go home before making her statement, Lizzie disappears. Collins will not only have to figure out what happened, but also find Lizzie before anything bad happens.
The series is based on author Kate London's Metropolitan books.
December 6th BritBox Premieres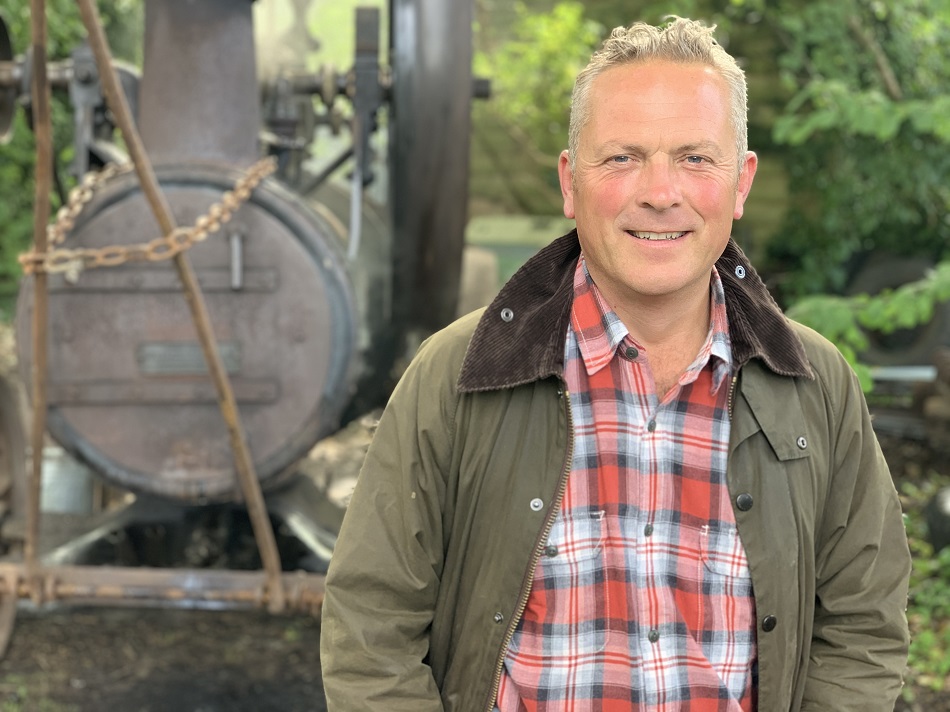 Escape to the Country, Season 22
This delightful lifestyle series follows people are they move away from crowded areas and into the British countryside. Many are seeking character properties (think thatched roofs, beams, Aga cookers, etc.), and each episode includes some kind of outing into the surrounding area.
Watch earlier seasons of Escape to the Country HERE.
December 14th BritBox Premieres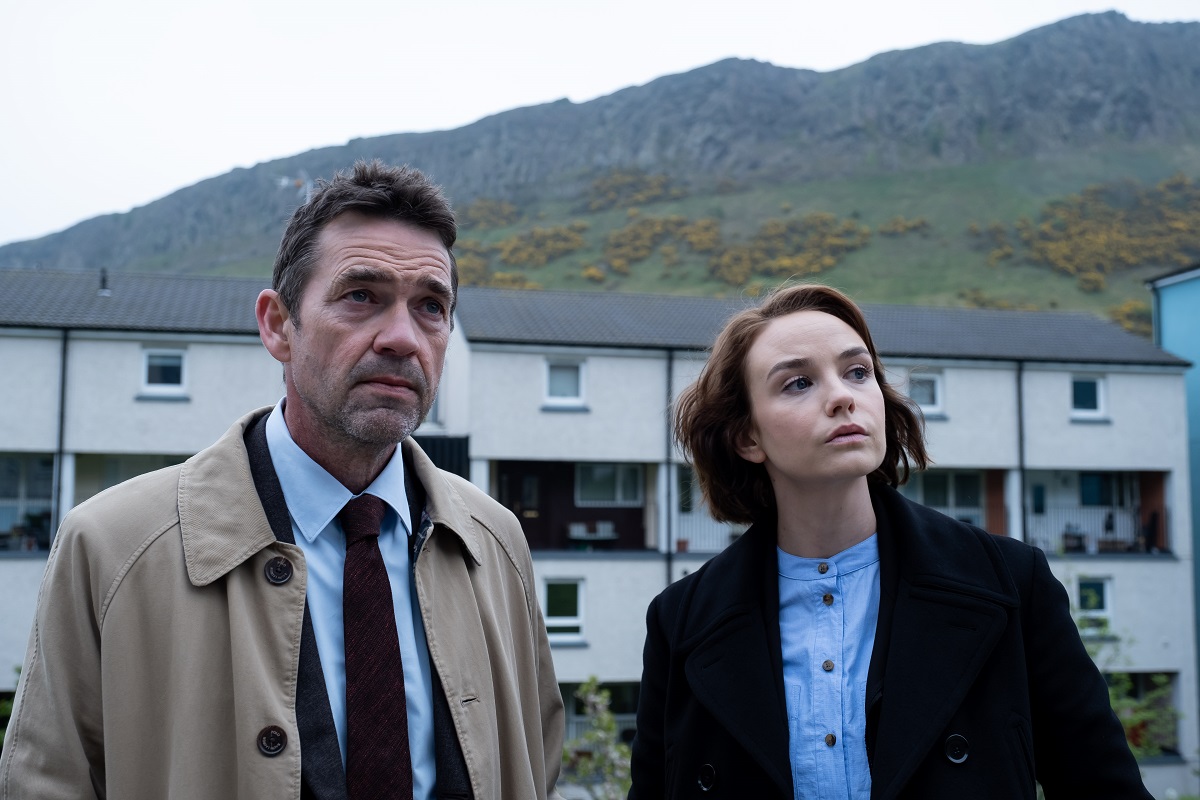 Crime (2021)
Dougray Scott (My Week with Marilyn) stars as DI Ray Lennox, a man who must put aside his own personal demons to investigate the disappearance of a local schoolgirl. The Edinburgh-based series is based on Irvine Welsh's bestselling novel of the same name.
December 20th BritBox Premieres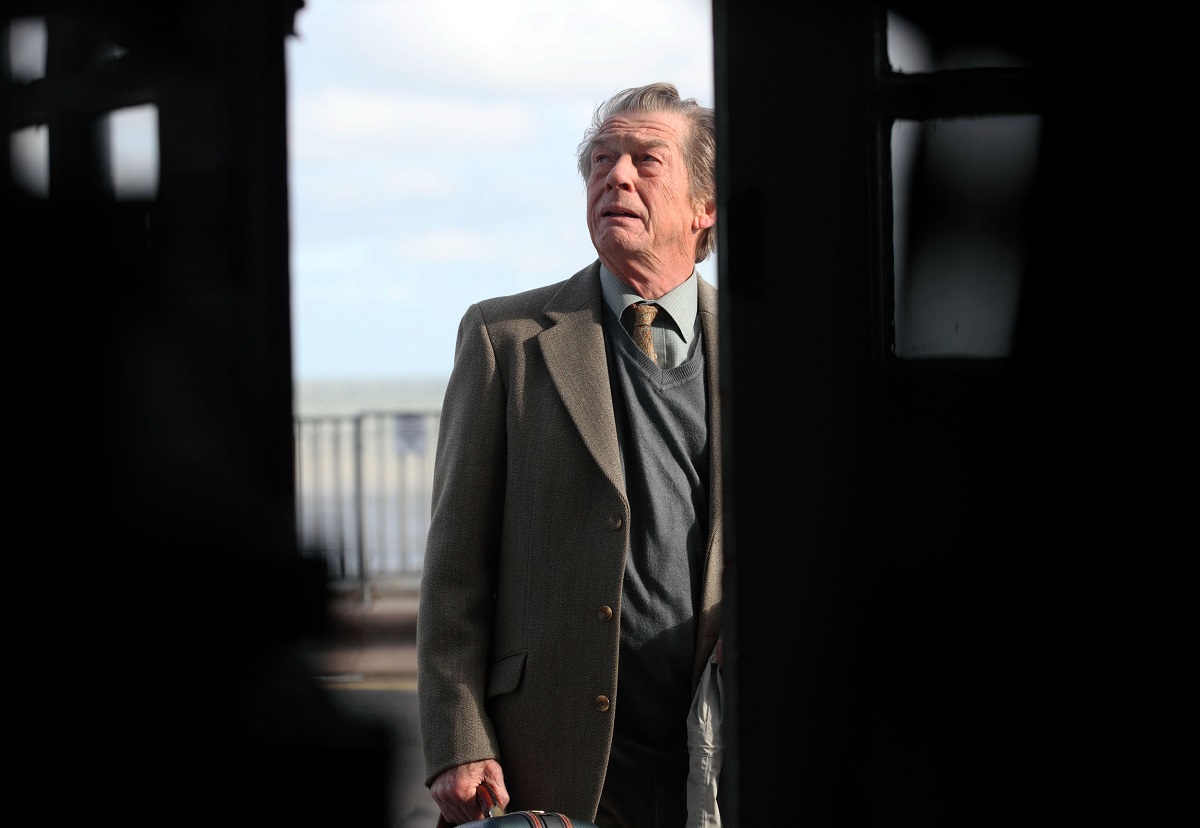 A Ghost Story for Christmas Collection
On December 20th, BritBox will be adding 20 different creepy titles to honour the tradition of telling ghost stories at Christmas. Some are part of the BBC "A Ghost Story for Christmas" series, while others are simply ghost stories that happen to be British.
Read about the full set of British Christmas Ghost Stories HERE – complete with all the individual photos and descriptions.
December 26th BritBox Premieres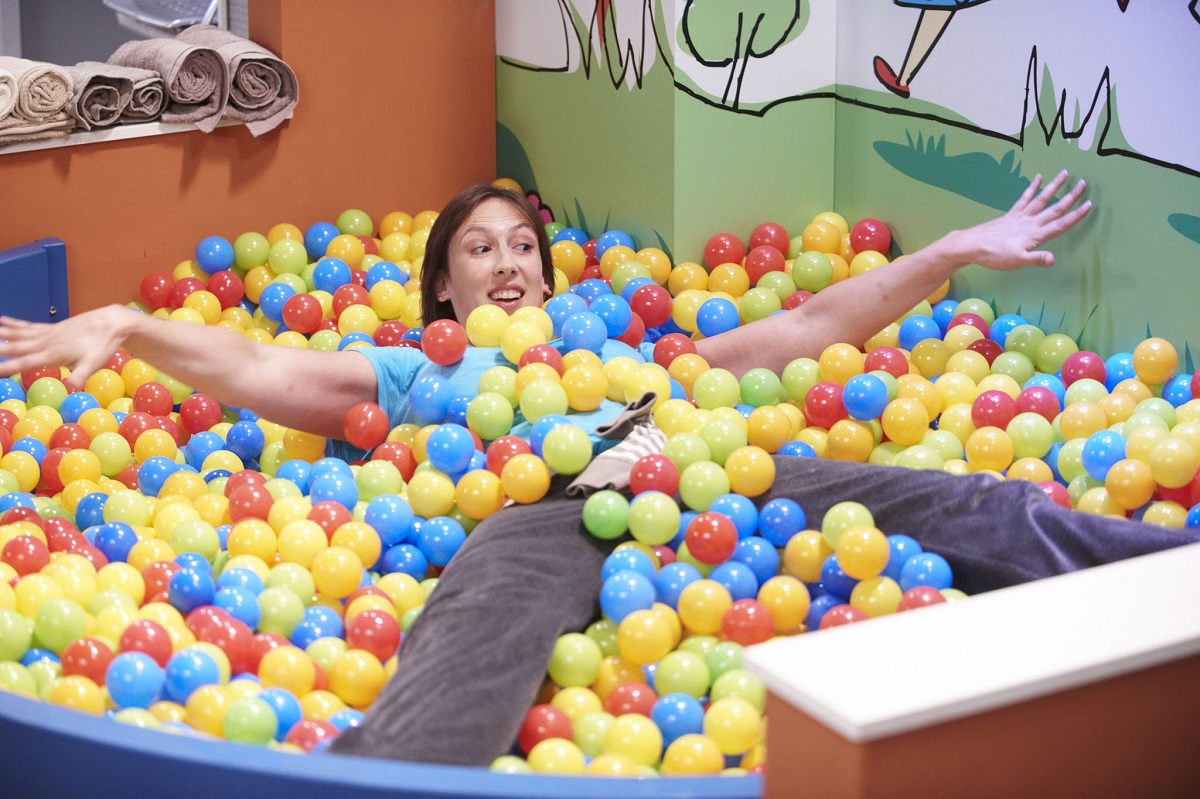 Miranda (2009 to 2015)
Comedian Miranda Hart stars in this delightfully quirky sitcom about a single, thirtysomething woman who struggles to fit in anywhere. She's tall, she's awkward, and she has her own unique ways of doing things. She runs a struggling joke shop with her best friend Stevie, and she wants nothing more than to fall in love that's actually reciprocated (but not with the men her mother is desperate to pawn her off on).
Christmas Specials Coming to BritBox in December: Dates TBD
Though dates haven't been provided yet, BritBox is bringing a number of Christmas specials on as "NOW" titles – meaning they premiere at roughly the same time in they air in the UK.
This year's Christmas specials are as follows:
Death in Paradise Christmas Special – This marks the first-ever Christmas special for the series, and it will feature the return of a much-loved actor, Danny John-Jules (as officer Dwayne Myers).
QI Christmas Special – Sandi Toksvig presides over the madness as this popular quiz series pops in for a holiday-themed episode.
Mock the Week Christmas Special – This mix of panel show, standup comedy, and improvisation will return for a Christmas episode.
Carols from King's 2021 – Each year, the King's College Chapel Choir performs a carol service for Christmas.
Mrs. Brown's Boys Christmas Special – Brendan O'Carroll puts on his mammy costume for another Christmas-themed adventure in cross-dressing Irish comedy.
Which of the New Shows on BritBox Will You Be Watching in December 2021?
Here at the I Heart British TV headquarters, we're most excited for A Ghost Story for Christmas and the Death in Paradise special – but it's an all-around solid lineup this month. What will you be watching?
Don't have a BritBox account? You can sign up for one HERE on their website, or HERE on Amazon Video (particularly useful if you prefer to manage subscriptions through Amazon or you don't have a smart TV that supports BritBox). Not sure about the BritBox vs. Acorn TV decision for your British TV watching needs? We compare the two HERE.
Curious about what's coming to Acorn TV in December 2021?
Save it on Pinterest!