Bloodlands, Season 2 Gets Premiere Date in the US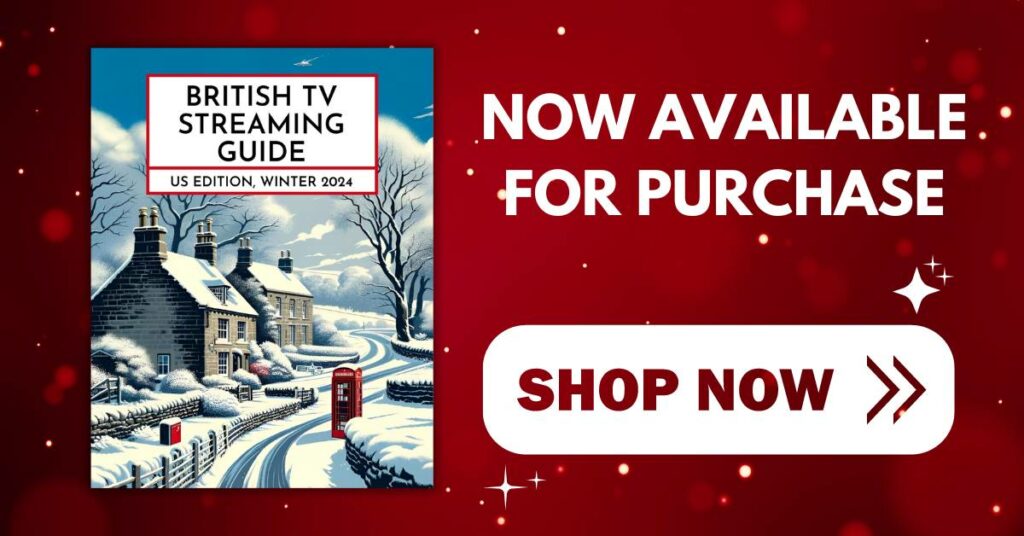 The British TV Streaming Guide: US Edition, Winter 2024 is now available. Get yours HERE.
In some cases, we earn commissions from affiliate links in our posts.
Last Updated on January 28, 2023 by Stefanie Hutson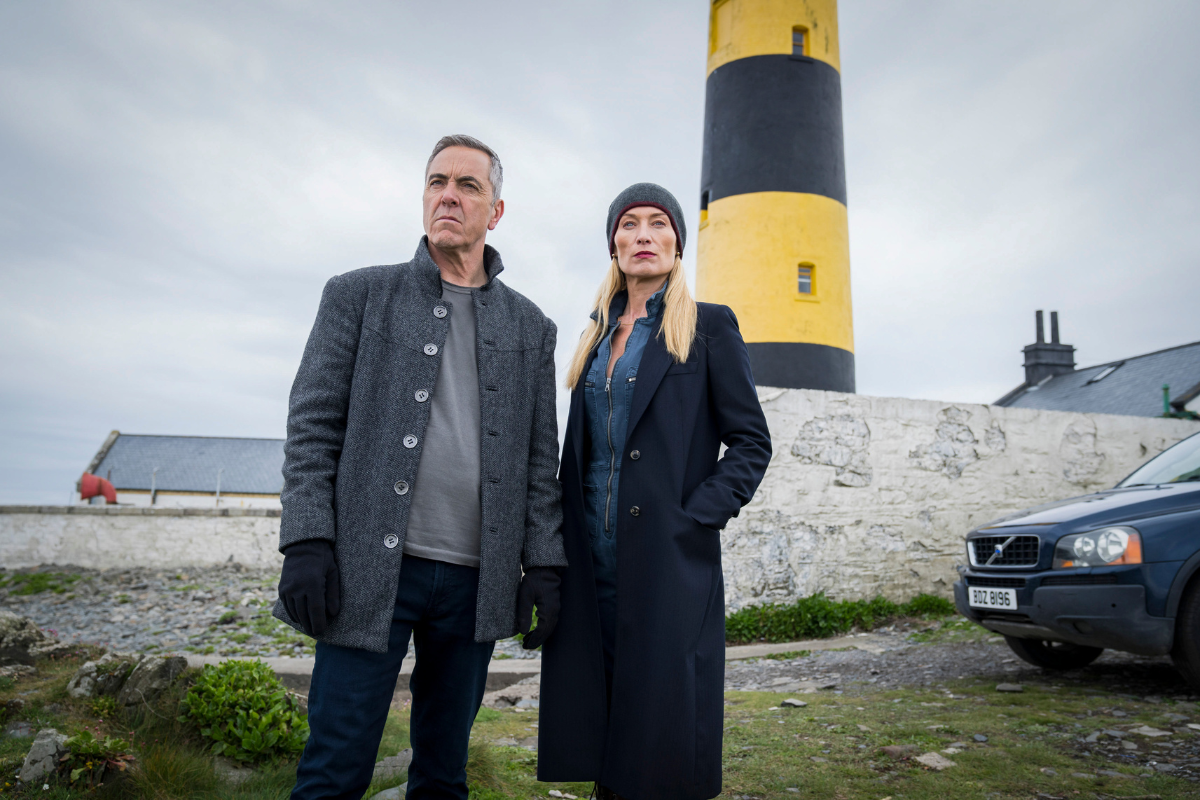 If you enjoyed the Northern Irish crime drama Bloodlands on Acorn TV or BBC One earlier this year, you'll be pleased to know Bloodlands: Season 2 is happening. The first season was well-received, and it left more than a few viewers wanting to know what happens next.
In spite of some mixed critical opinions, viewers generally rated it positively, with more than 8.2 million watching in the UK alone. It was the biggest BBC drama launch in Northern Ireland…ever. It was renewed almost instantly.
What's Bloodlands About?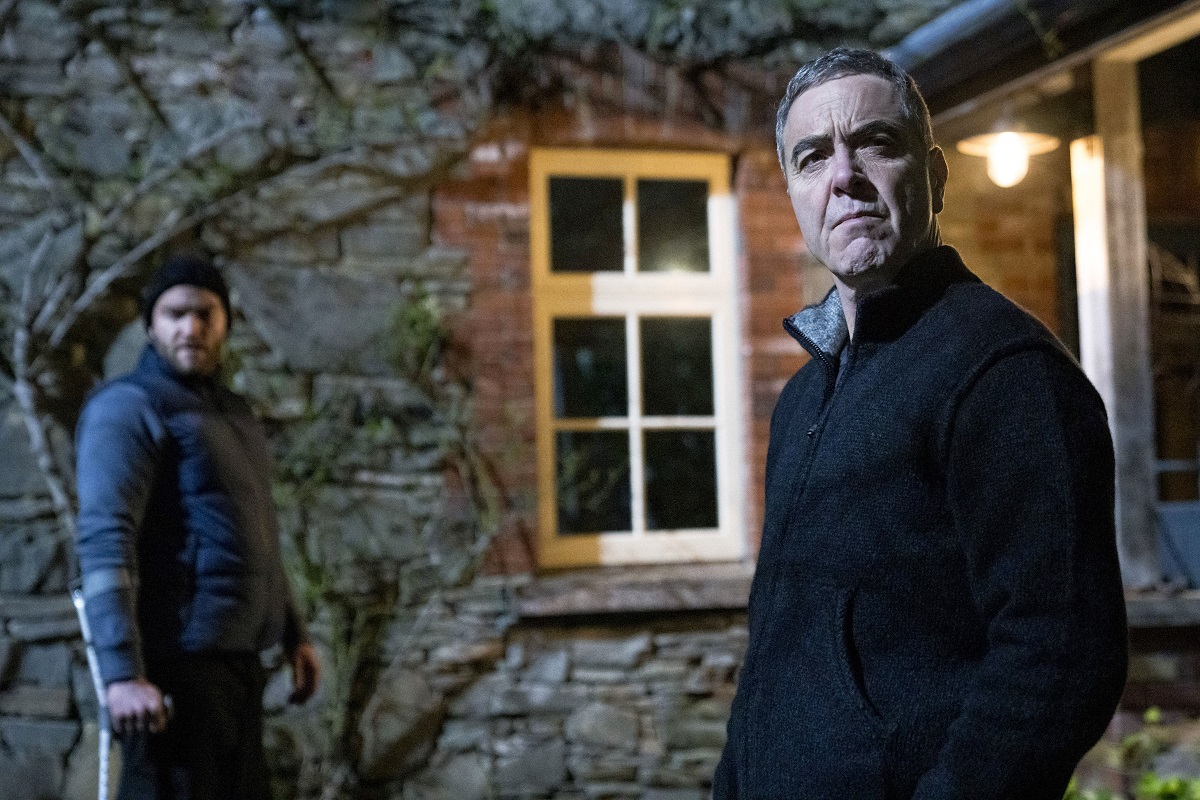 In case you haven't watched it yet, Bloodlands begins when Northern Irish police detective Tom Brannick (James Nesbitt, Cold Feet) finds a suicide note in a car that's been pulled out of Strangford Lough. He quickly connects the note to a cold case that's especially significant to him – and from there, he begins the hunt for a long-dormant assassin known only as "Goliath".
Alongside Nesbitt, we see Lorcan Cranitch playing DCS Jackie Twomey, Charlene McKenna in the role of DS Niamh McGovern, Michael Smiley as pathologist Justin Bell, Susan Lynch as DCI Heather Pentland, Chris Walley as DC Billy "Birdy" Bird, Ian McElhinney as Adam Corry, Lola Petticrew as Tom's daughter Izzy, and Lisa Dawn as Tori Matthews.
If you haven't already watched Bloodlands, you can check it out HERE on Acorn TV.
Bloodlands, Season 1 Recap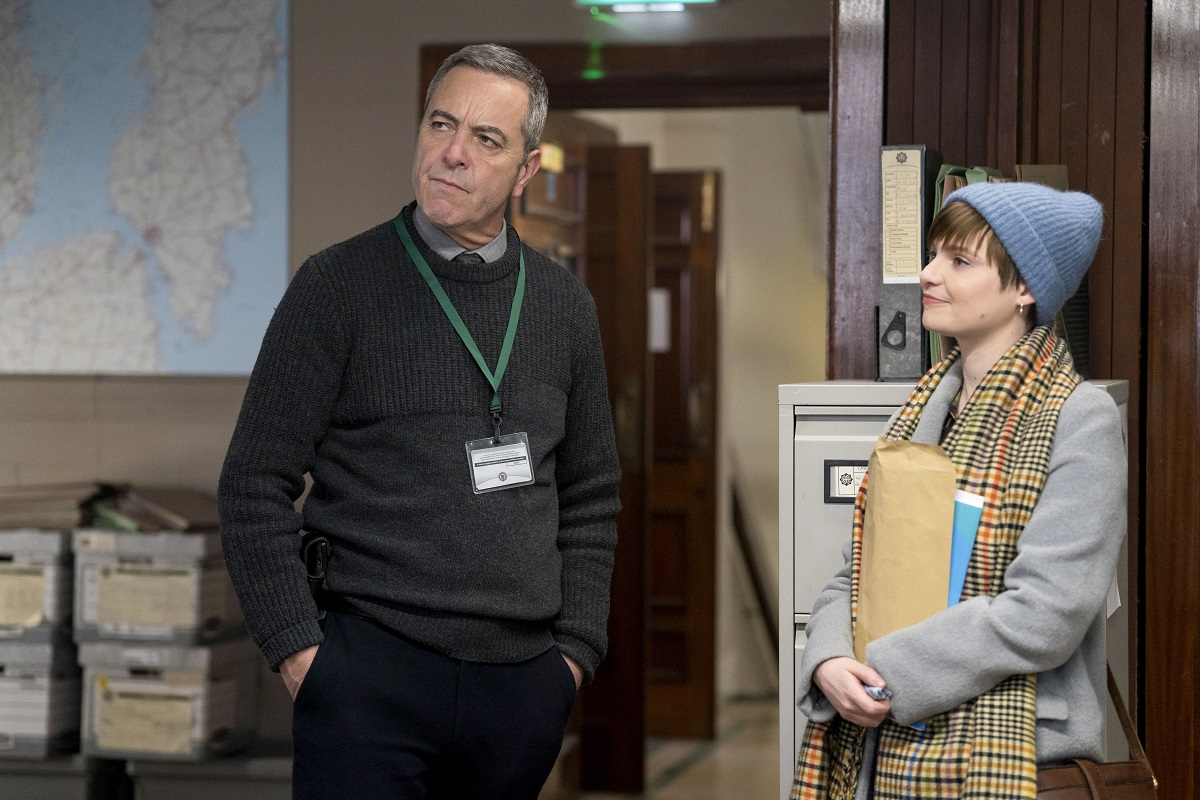 If you haven't already watched all of season 1, you'll probably want to skip on down to the "premiere" section. It's a twisty show, and there are spoilers in this section.
In season 1, we quickly learned that Tom Brannick is not as he appears. He's a man who's willing to lie, cheat, and even kill in pursuit of his larger goal.
Brannick attempts to use Tori Matthews (a love interest and the daughter of one of Goliath's victims) to frame his boss, Jackie Twomey, for the old Goliath murders. When that fails, Tori realises Brannick might actually be Goliath – and she decides to make him confess and pay for his sins.
Brannick explains to her that he was coerced into killing two men when his wife and daughter were threatened. After he did it, he learned that his wife was in a relationship with another man, and that man had used Brannick and his relationships to get him to do his bidding. Brannick killed him, but couldn't bring himself to murder his wife.
He told his wife to leave him and his young daughter and never return – and indeed, he hadn't seen her since. Tori insisted he turn himself in, and he agreed and told her where he'd hidden the gun.
Tori went to get the gun, but Pat Keenan was already there and he shot her. Brannick arrived on the scene and shot Pat, then set him up to look like Goliath. Police who arrived had no real choice but to accept Tom's word – and now, the only two people who knew his identity as Goliath were dead.
What's Happening in Season 2 of Bloodlands?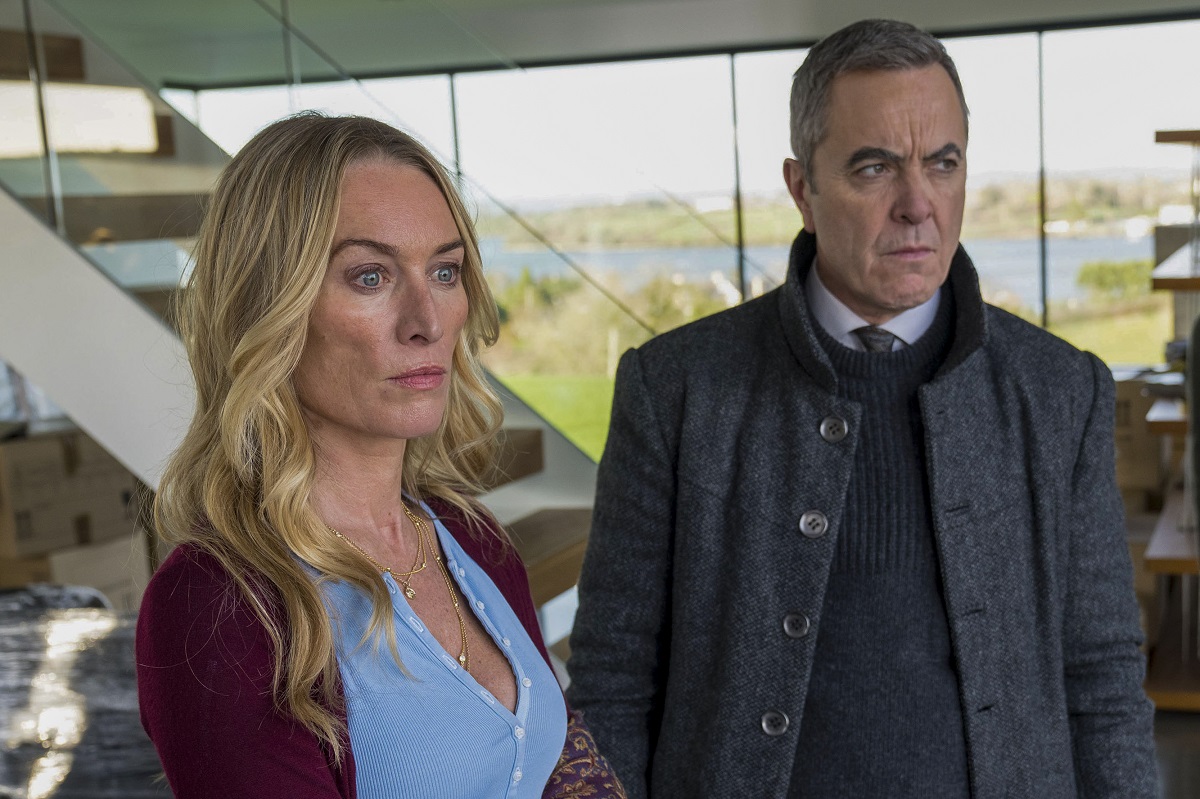 Again, this section contains spoilers from season 1. Skip to the "premiere" section if you want to avoid them.
We expect season 2 to ramp up the tension even more while also offering greater insight into Brannick's past. Will there be any more huge plot twists? It seems like it would be difficult to pull off twists as big as those of the first season, but we have faith they'll at least try.
One big question hanging over the first season pertains to the whereabouts of Tom's former wife, Emma. Since he didn't kill her and hasn't seen her since the murders, it seems likely she may enter the picture in season 2.
One thing's for certain, though – outside of possible flashbacks, several characters won't be returning. Ian McElhinney (Adam Cory), Lisa Dwan (Tori Matthews), and Peter Balance (Pat Keenan) were all killed in season 1.
Episode descriptions for season 2 of Bloodlands are as follows: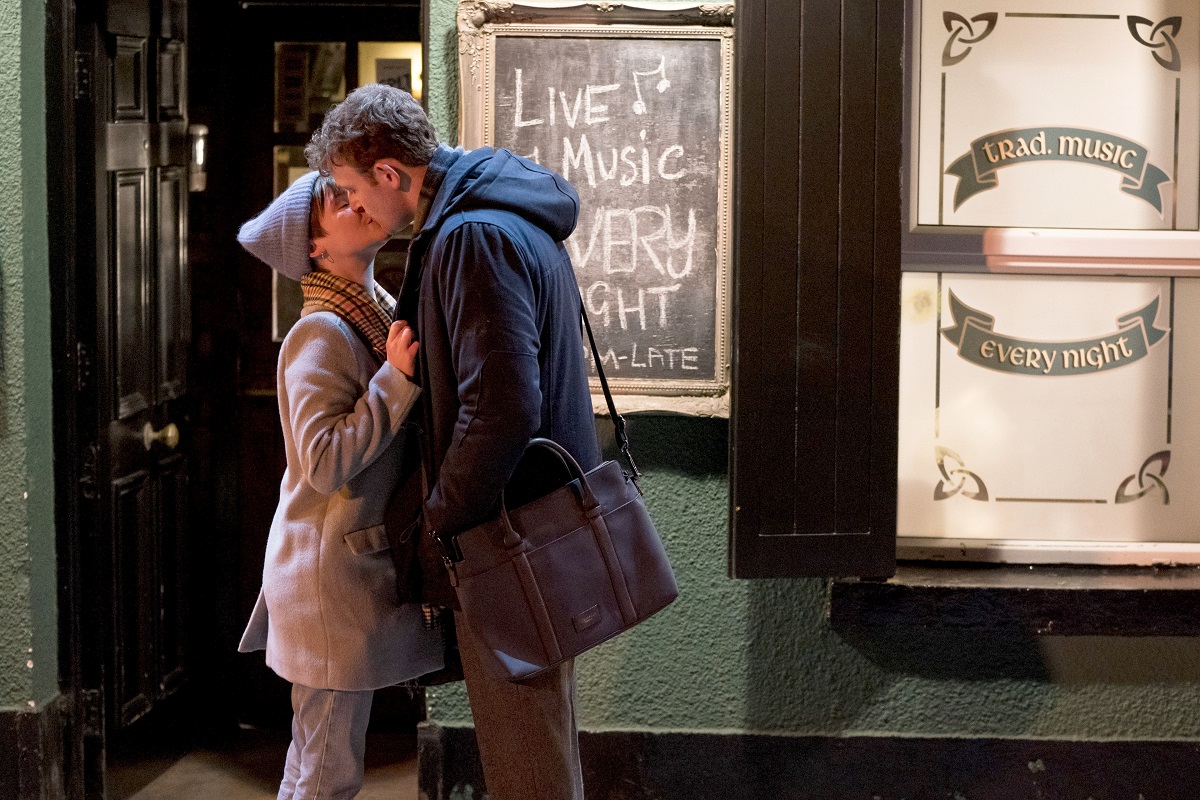 Episode 1 – The killing of a local accountant leads DCI Tom Brannick (James Nesbitt, The Missing, Cold Feet) and his partner DS Niamh McGovern (Charlene McKenna, Ripper Street) into a web of intrigue surrounding the accountant's widow Olivia Foyle (Victoria Smurfit, Once Upon A Time).
Episode 2 – A raid on an abandoned house uncovers the hiding place of Robert Dardis. Tom is forced to use drastic measures to find the whereabouts of the gold.
Episode 3 – Tom and Olivia work together outside the official police investigation, as their search for gold forges a most unsavory alliance.
Episode 4 – With the origins of the gold confirmed, an American gangster arrives in Dunfolan to take back what is his and Birdy makes a shocking discovery.
Episode 5 – Tom is forced to deal with the killer in order to stay in the hunt for the gold, but a revelation from Izzy threatens to knock him off course.
Episodes 6 – Tom falters on the tightrope of his police investigation and his illicit pursuit of the murder weapon and the gold, as it all threatens to come tumbling down.
When Will Season 2 of Bloodlands Premiere?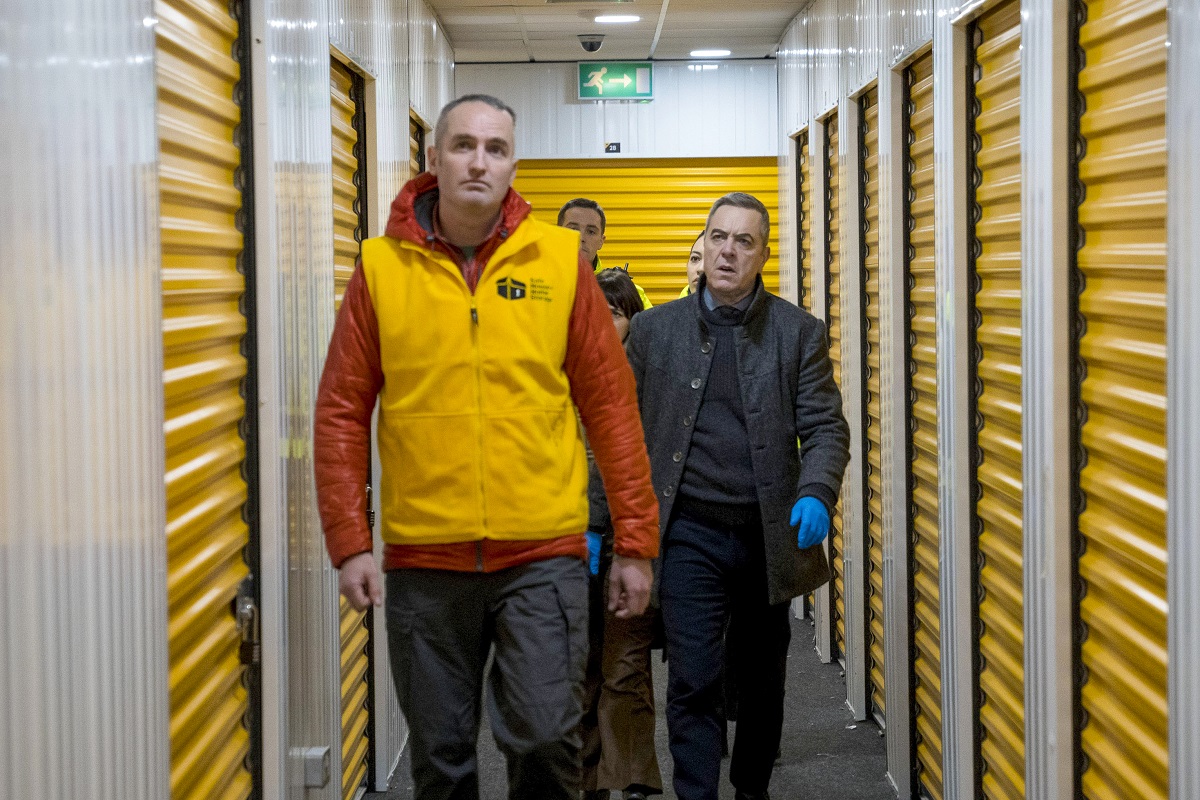 Filming for season 2 took place in and around Belfast, Northern Ireland starting back in January 2022.
In the UK, Bloodlands premiered on BBC One back in September 2022.
In the US, the second season will premiere on Acorn TV on February 6th. New episodes will air as follows:
February 6th – Episodes 1 & 2
February 13th – Episodes 3 & 4
February 20th – Episodes 5 & 6 (FINALE)
If you haven't watched season 1 of Bloodlands, you can catch up HERE while you wait.
Where was Bloodlands Filmed?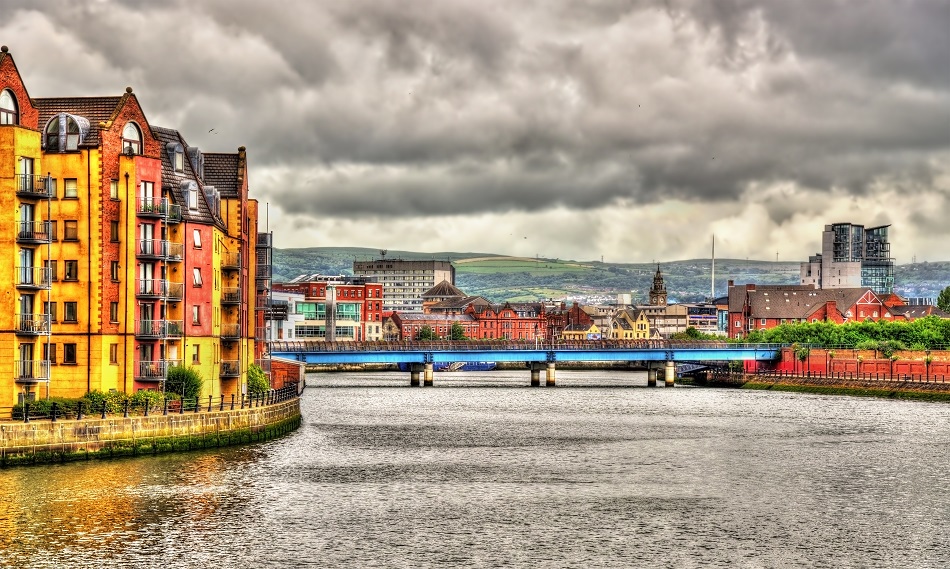 Bloodlands was filmed in Belfast, Strangford Lough, and the town of Ballyclare.
For those not up on their Northern Irish geography, Strangford Lough is a large sea loch in County Down, linked to the Irish Sea via a lengthy channel at its eastern edge. It's a few miles southeast of Belfast.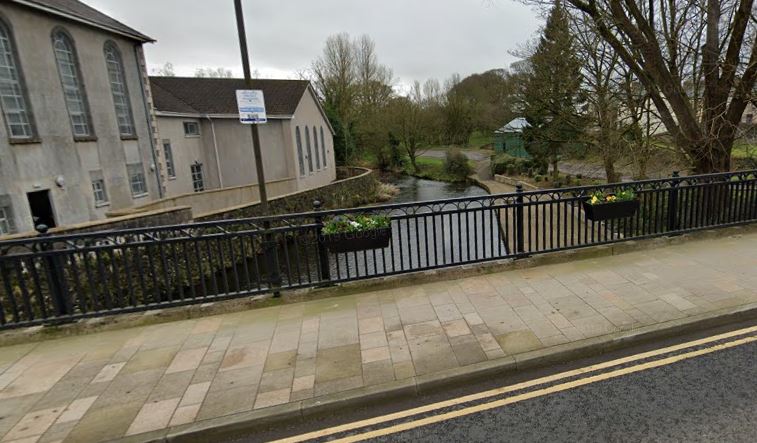 If you'd like to take a virtual stroll around the Northern Irish town of Ballyclare, you can do so HERE. We've created the link to drop you in the middle of town.
One thing worth noting is that many Northern Irish towns have more of a run-down look than English villages. Northern Ireland has had a rough go of it, and they don't have nearly the levels of tourist trade and industry that fuel those picture-perfect towns and villages you often see in England (though BOTH countries have their share of both lovely and struggling places). It's pretty, but it may not be quite what you were expecting if you're not familiar with the area.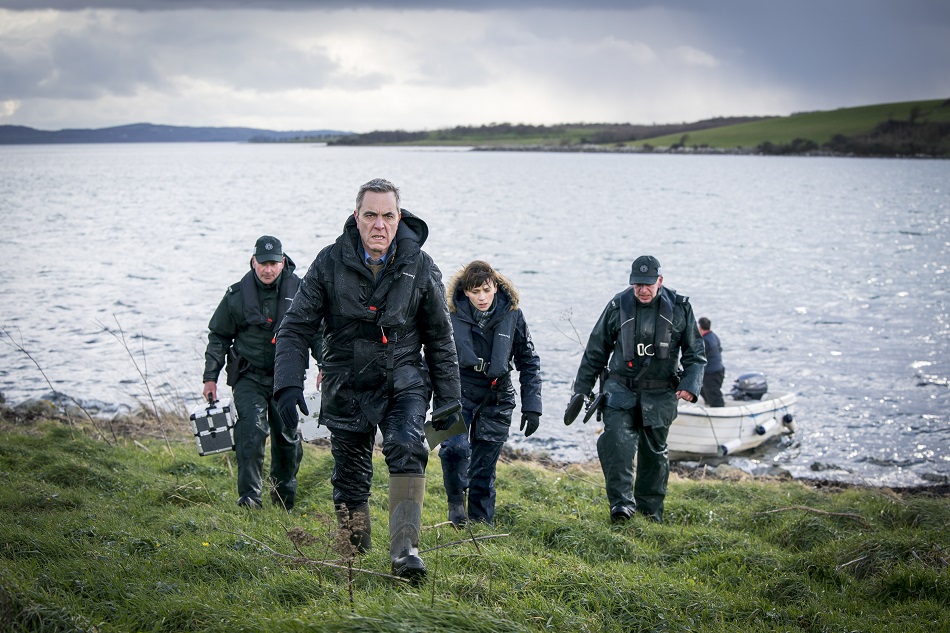 This link will plop you down on a little road that extends out into Strangford Lough. It's a sizable body of water, but we felt like this particular spot would give you a good feel for how bleak and isolated the area can be (though there are also some lovely towns nearby).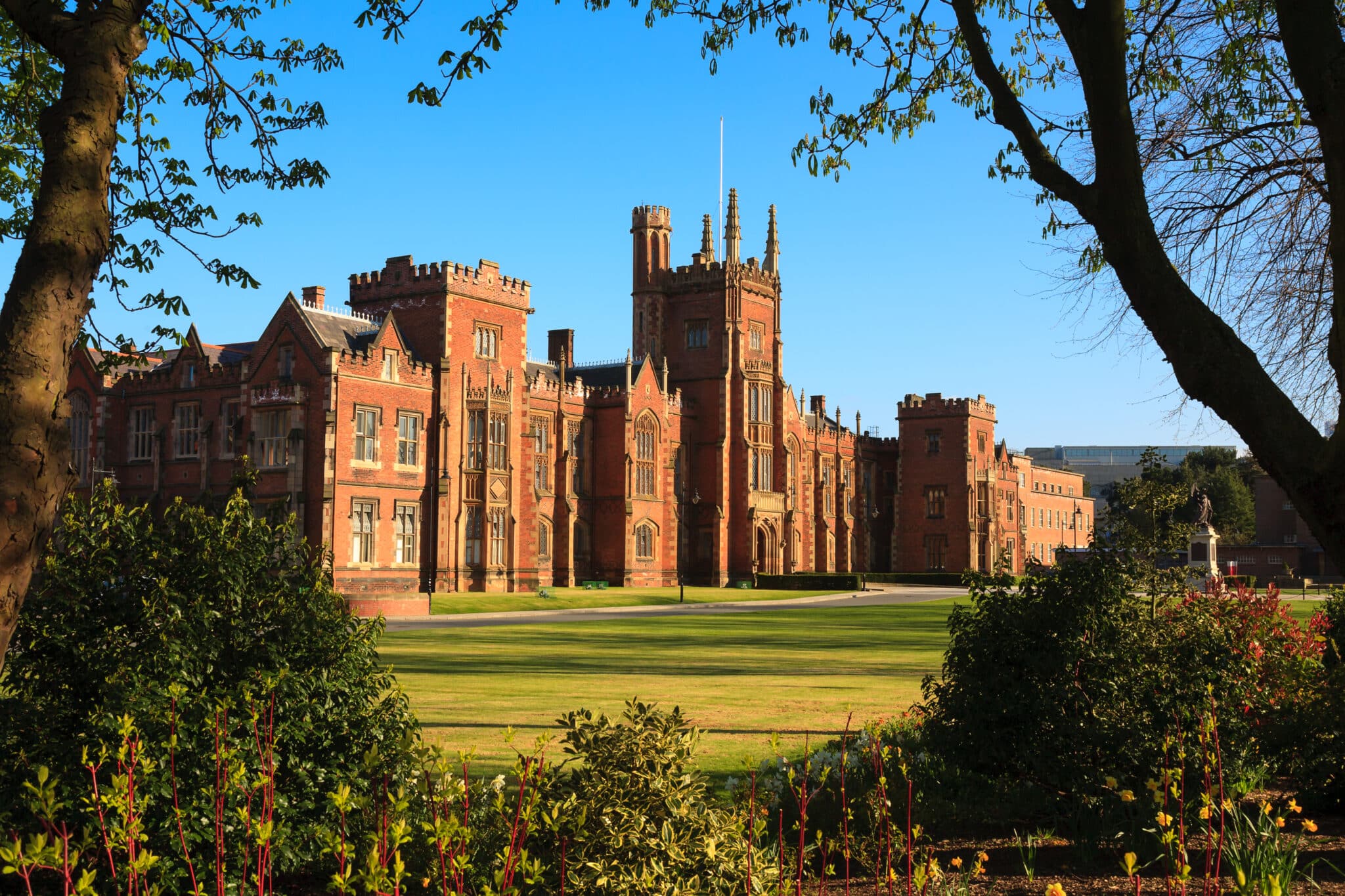 Queen's University Belfast also makes an appearance in the series. As you can see above, it's a lovely, very classical-looking campus – and this link will drop you in the middle of campus so you can wander around like a student.