Signora Volpe, Season 2: What We Know Right Now
In some cases, we earn commissions from affiliate links in our posts.
Last Updated on June 28, 2023 by Stefanie Hutson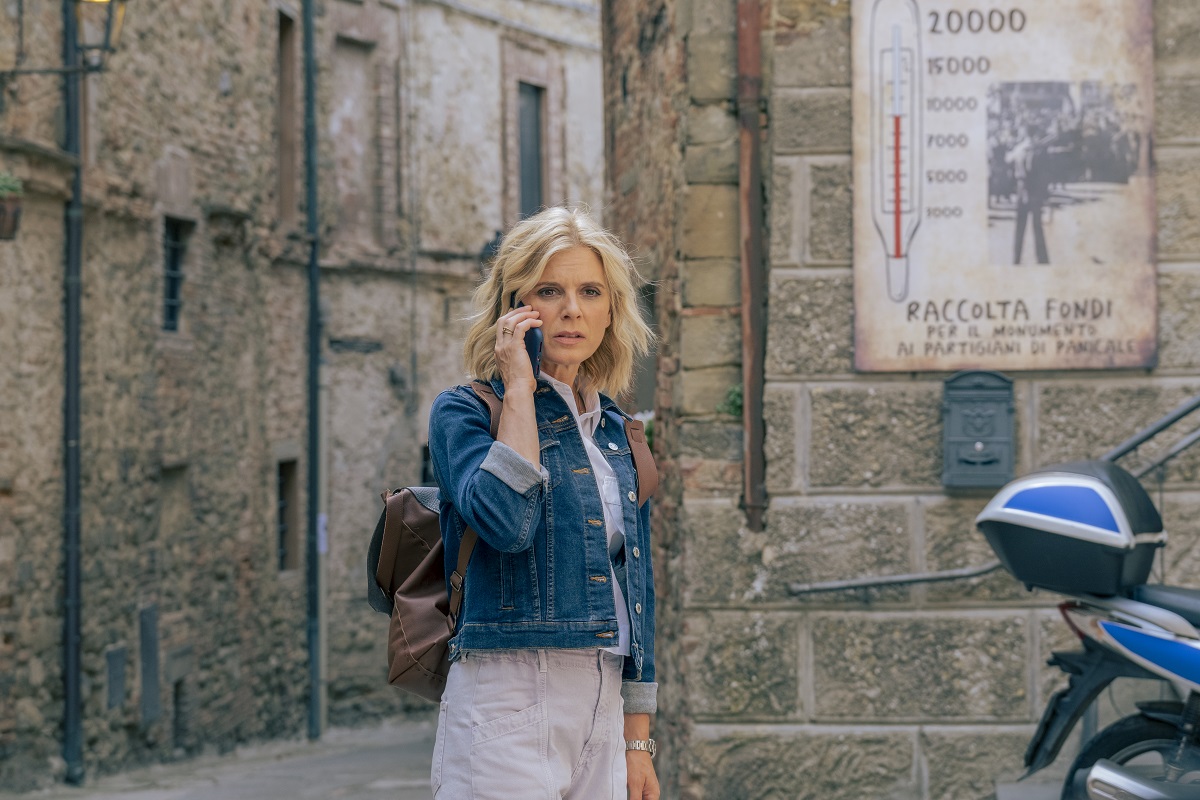 If you enjoyed the delicious escapism of season 1 of Signora Volpe (easily one of the best new shows on Acorn TV), you'll be pleased to know a season 2 is on the way.
What's Signora Volpe About?
Signora Volpe introduces us to Sylvia Fox (Emilia Fox, Silent Witness), a middle-aged woman who's a bit disillusioned with her career at MI6.
Arriving in Italy for the wedding of her niece, she catches up with family and prepares for the happy occasion – except that on the wedding day, the groom goes missing and a dead body is found outside his house. Using her professional skills, Sylvia acts quickly to solve the mystery and protect her niece.
Despite the rough start, Sylvia finds herself reconnecting with family and growing to love the Umbrian countryside. When she stumbles upon a beautiful but run-down old house near the town of Panicale, she quits her job, buys the house, and decides to make a go of it.
Living in Italy, she'll have the chance to reconnect with her sister, get closer to the local Carabinieri Captain Giovanni Riva (Giovanni Cirfiera, American Crime Story: The Assassination of Gianni Versace), and solve a few mysteries along the way.
What's Happening in Season 2 of Signora Volpe?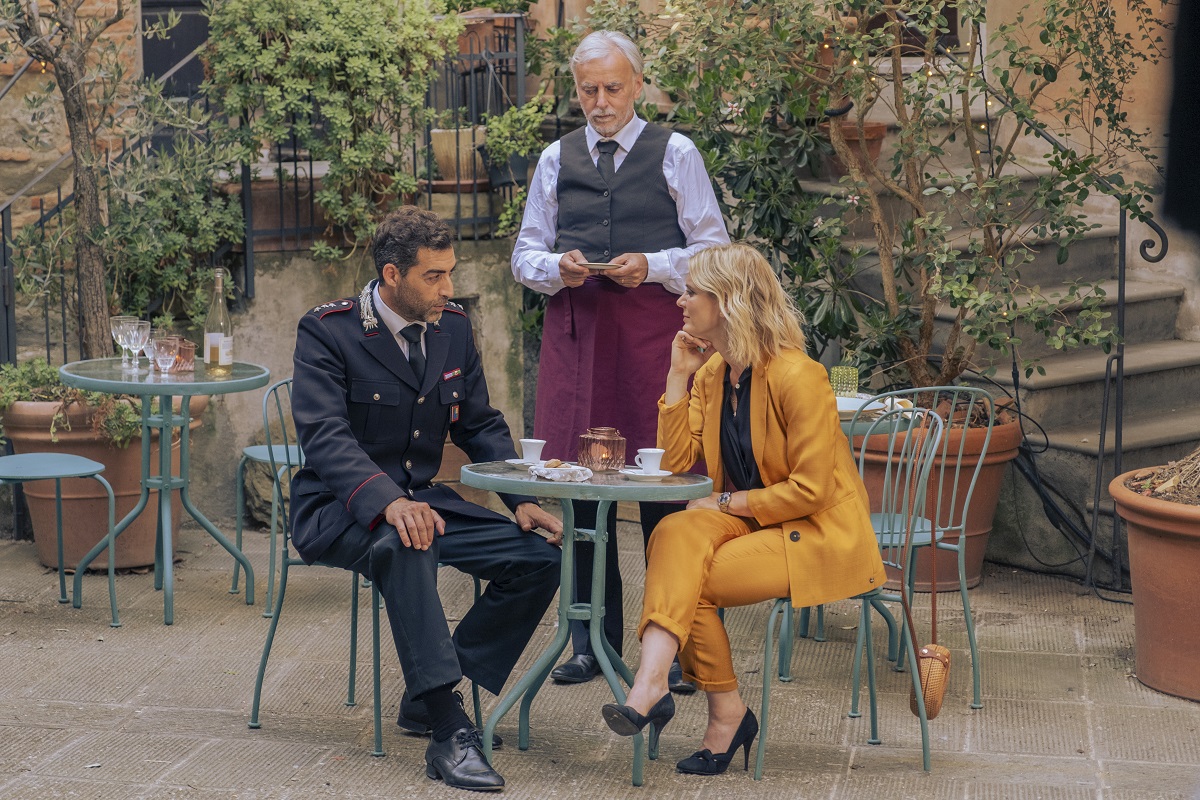 So far, it's too soon to know what to expect from the second season plotlines. We certainly hope to see more of the local Carabinieri Captain, and if the first season's anything to go by, we should get more dreamy scenery full of pretty Italian towns and countryside…and lots of delicious-looking food. It's like stepping into one of those "rustic Italian countryside" coffee table books.
Beyond that, we imagine the second season will bring us another 3 solid, feature-length mysteries that aren't too gruesome. Though not as light and playful as shows like Shakespeare & Hathaway or Agatha Raisin, Signora Volpe does skew towards the lighter end of the spectrum.
Who's in the Cast of Season 2 of Signora Volpe?
📣 Production news! Emilia Fox says ciao from the Italian set of Signora Volpe Series 2 which is currently filming! 🦊🔍

Check out the article from @DEADLINE for more details! ➡️ https://t.co/5gELmXZYL5 pic.twitter.com/t2tF8RnfFk

— Acorn TV (@AcornTV) June 7, 2023
A photo from the set confirms that Emilia Fox will return as former British spy Sylvia Fox. Tara Fitzgerald, Giovanni Cirfiera, Matteo Carlomagno, Imma Piro and Elena Di Cioccio will also appear in season 2. Nicholas Farrell (The Crown) is set to appear as a guest star, but we've yet to see word of any other guest appearances (for now).
The series was created by Rachel Cuperman (Midsomer Murders) and Sally Griffiths (Midsomer Murders) , who also serve as executive producers alongside Fox, Marc Samuelson and Josie Law for Route 24, Catherine Mackin and Bea Tammer for Acorn Media Enterprises, Simon Cox for Banijay Rights (which distributes internationally) and Cristina Giubbetti for Cattleya, the show's provider of Italian production services. Candida Julian-Jones produces, while Bindu de Stoppani and Declan Recks direct.
When Will Season 2 of Signora Volpe Premiere?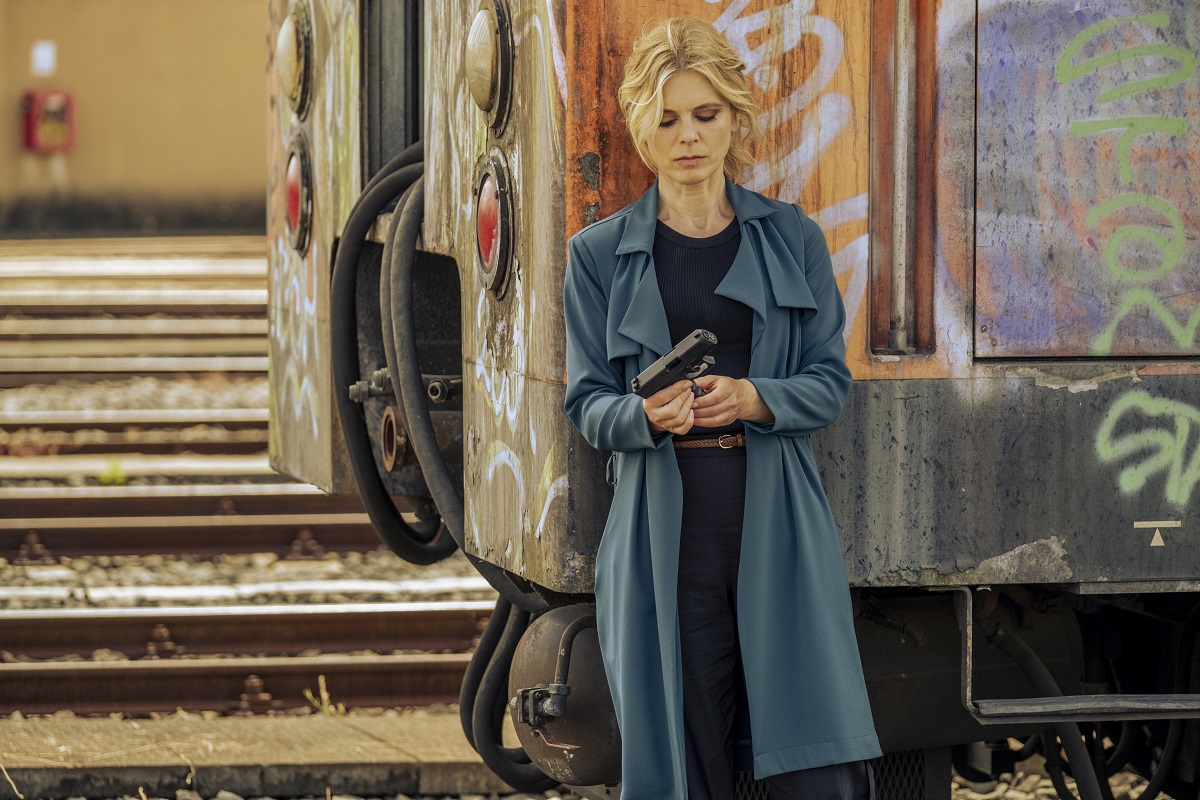 For now, it's still too soon to say when season 2 of Signora Volpe will premiere. We can guess – and given that it's filming in spring/summer of 2023, it's likely we'll be seeing new episodes in winter 2023/24 or spring 2024 – but of course, that's entirely unofficial.
The one thing we know for sure is that this is an Acorn TV Original, so viewers in the US, Canada, UK, AU, NZ, and Latin America can expect to see it on Acorn TV when it's ready.
Where Was Signora Volpe Filmed?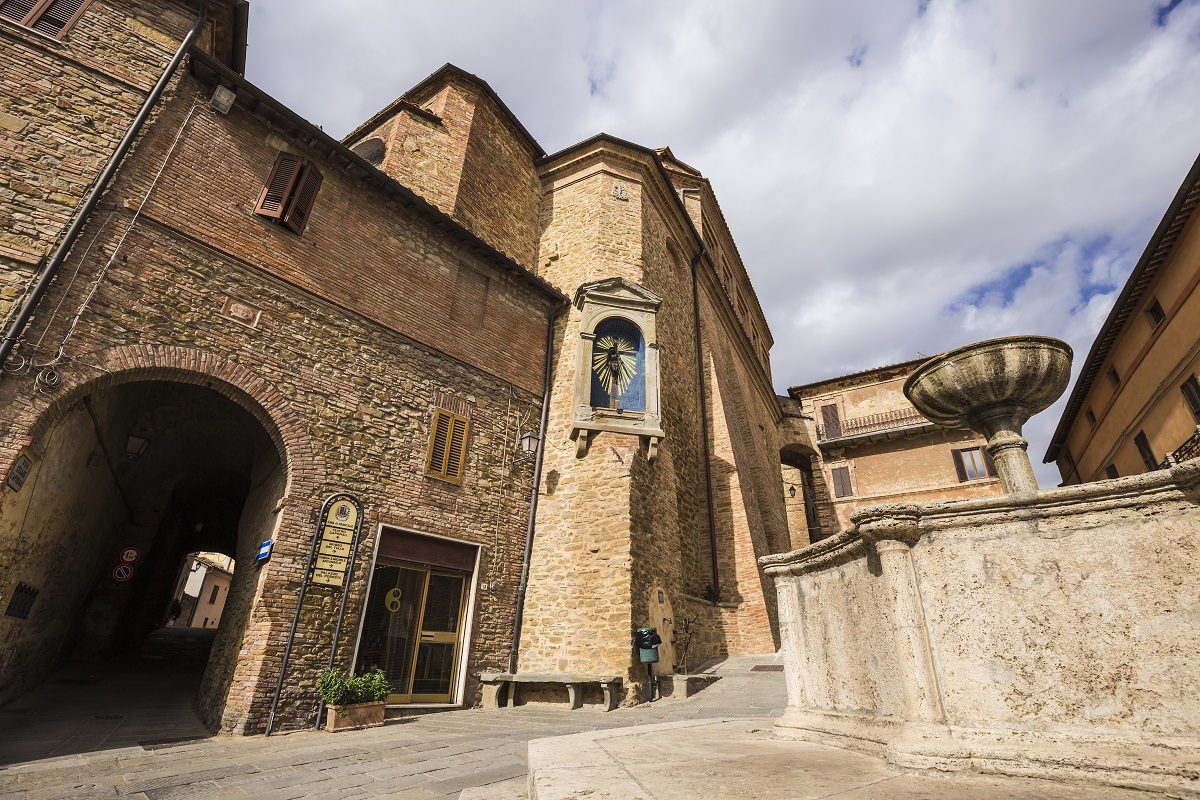 Signora Volpe was filmed on location it Italy, with most of the filming taking place in Lazio and Umbria. Some parts were filmed in and around Rome (in Lazio), while the small village scenes were primarily in Umbria – most often in Panicale.
If you're a fan of the Umbria region and you enjoy light mysteries, we recommend also checking out Don Matteo, an Italian mystery that's also filmed in the area.