Whitstable Pearl Season 2: What We Know So Far
In some cases, we earn commissions from affiliate links in our posts.
Last Updated on November 29, 2021 by Stefanie Hutson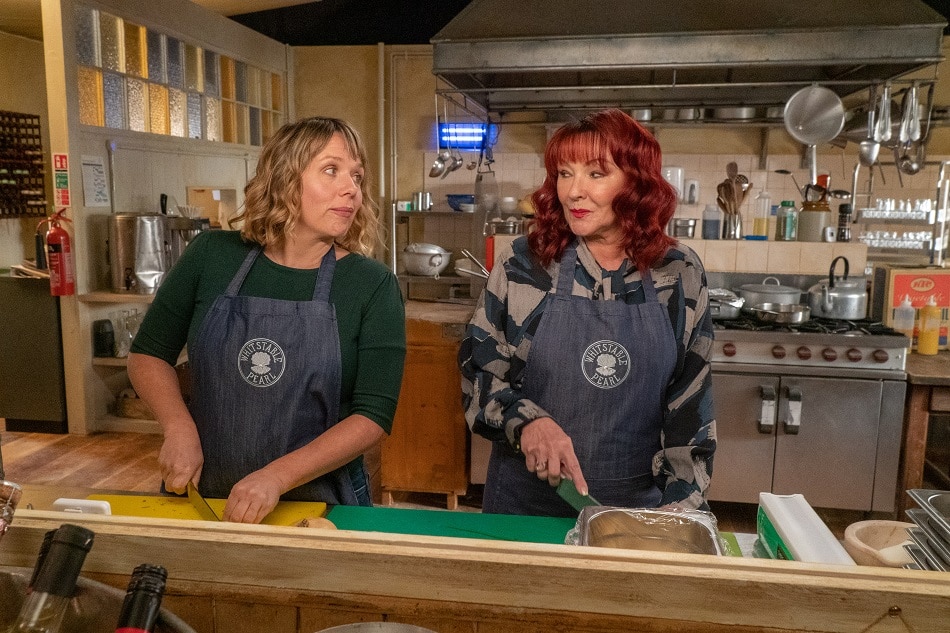 Earlier this year, Acorn TV released the first season of the coastal detective series Whitstable Pearl. Opinions were mixed, with some loving it and others feeling it was slow and too dark in comparison to the books (which are light cozy mysteries).
Regardless of what you personally thought, we have some great news for fans of the series. Acorn TV has renewed it for a second season, and filming begins soon.
What is Whitstable Pearl About?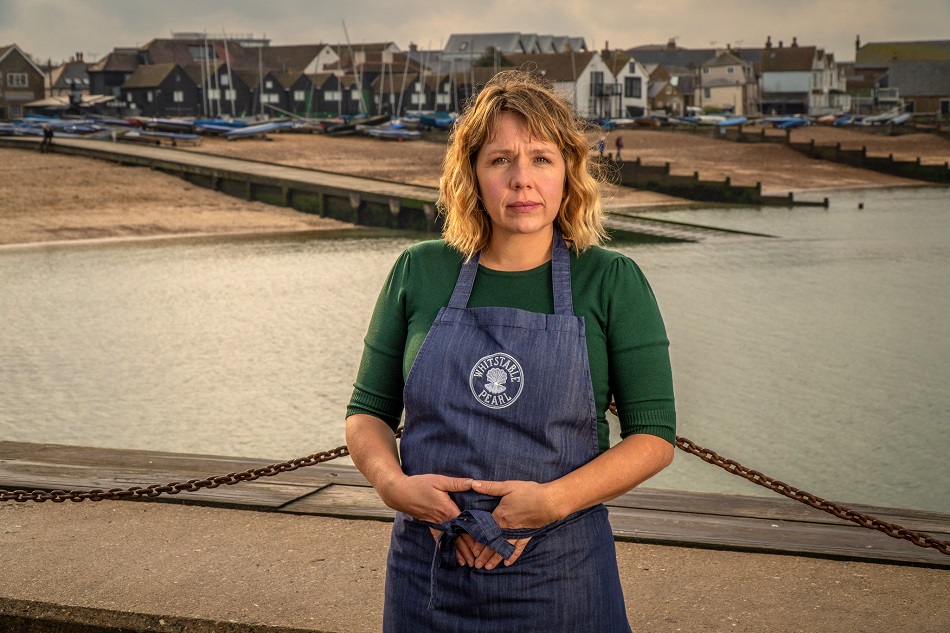 Whitstable Pearl is a British crime drama that was based on a series of novels by author Julie Wassmer.
It tells the story of Pearl Nolan (Kerry Godliman, After Life), a woman who once dreamt of becoming a police detective, only to see her plans ruined by an unplanned pregnancy. Now middle-aged, her son Charlie (Rohan Nedd) is getting ready to head off to college and Pearl is finally ready to pursue her own dreams.
Along with her mother Dolly (Frances Barber), Pearl runs a popular oyster restaurant in her hometown of Whitstable, Kent. It's this business that will keep her going as she builds her detective business. The business will also serve as a point of connection with the community – a way to tap into what's happening in the seaside town.
Sadly, Pearl's first investigation begins when she finds the dead body of a friend. While his boating death looks like an accident, she's certain he was far too experienced to have died as he did.
As she's beginning her own investigation DCI Mike McGuire (Howard Charles) arrives to take on the case for the police. McGuire joins the town from London, where he has a past full of his own secrets and hurt.
If you haven't already watched season 1 of Whitstable Pearl, you can check it out HERE – or watch the trailer below to see if it sounds like your cup of tea.
What's Happening in Season 2 of Whitstable Pearl?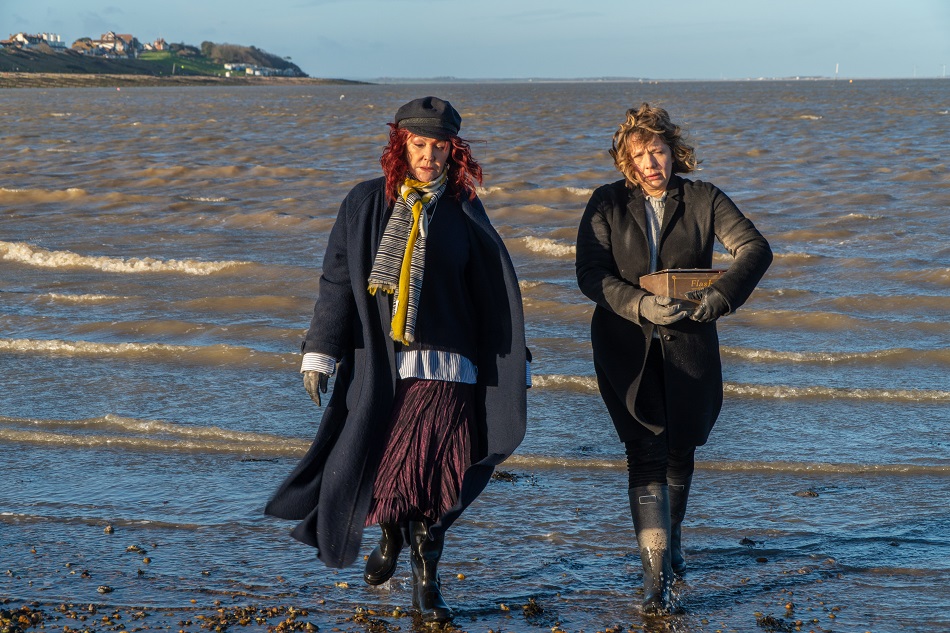 As word gets out about Pearl's new detective agency, townsfolk start coming to her with all types of cases. Pearl is beginning to transition from a restaurant owner who solves the occasional crime to a detective who happens to own a restaurant. Before too long, a mysterious new client shows up, demanding Pearl investigate an old family friend.
Although she's conflicted, Pearl agrees to take the case because she believes she can help her friend. Before she can get started, though, his body is discovered. Labeled a tragic accident, Pearl knows it's far too big a coincidence.
Season one finishes off with a victim with a close personal connection to Pearl. Through the investigation, Pearl begins questioning certain truths she grew up believing. At the same time, she begins to explore a romantic relationship.
Buccaneer Media CEOs Richard Tulk-Hart and Tony Wood were quoted as saying:
The response to season one was more than we could have hoped for and now the audience knows the main characters, we can build on the parts of the show we know worked best.
When Does Season 2 of Whitstable Pearl Air & Where Can I Watch It?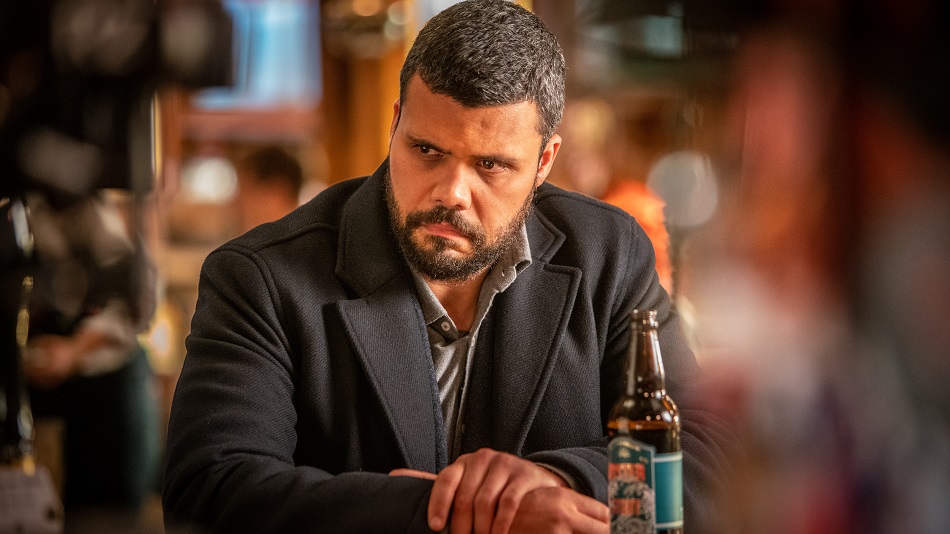 Whitstable Pearl was officially renewed for a second season, and filming begins in February in Whitstable, Kent (timing that should give us plenty more of the dark and gloomy scenery we saw in season 1).
Giving the filming timeline, a late 2022 release seems most likely – but at this stage, there are of course no official dates. As an Acorn TV Original, this one will premiere on Acorn TV in the US and several other countries.
Read the Whitstable Pearl Books

Though you don't necessarily have to read the books to enjoy the series, books do offer more insight into the characters, the local history, and the stories themselves (they have more space to work with, after all). They're also great if you find the show is too dark for you. This is another case where there's a HUGE difference in tone between the two.
You can read more about the Whitstable Pearl series over on Great British Book Club, or take a virtual walk around the town of Whitstable HERE.
Will You Tune in for Season 2 of Whitstable Pearl?
Did you watch Whitstable Pearl? Will you tune in for the second series? Let us know in the comments!