Signora Volpe Review: A Delightful Exercise in Escapism
In some cases, we earn commissions from affiliate links in our posts.
Last Updated on April 29, 2022 by Stefanie Hutson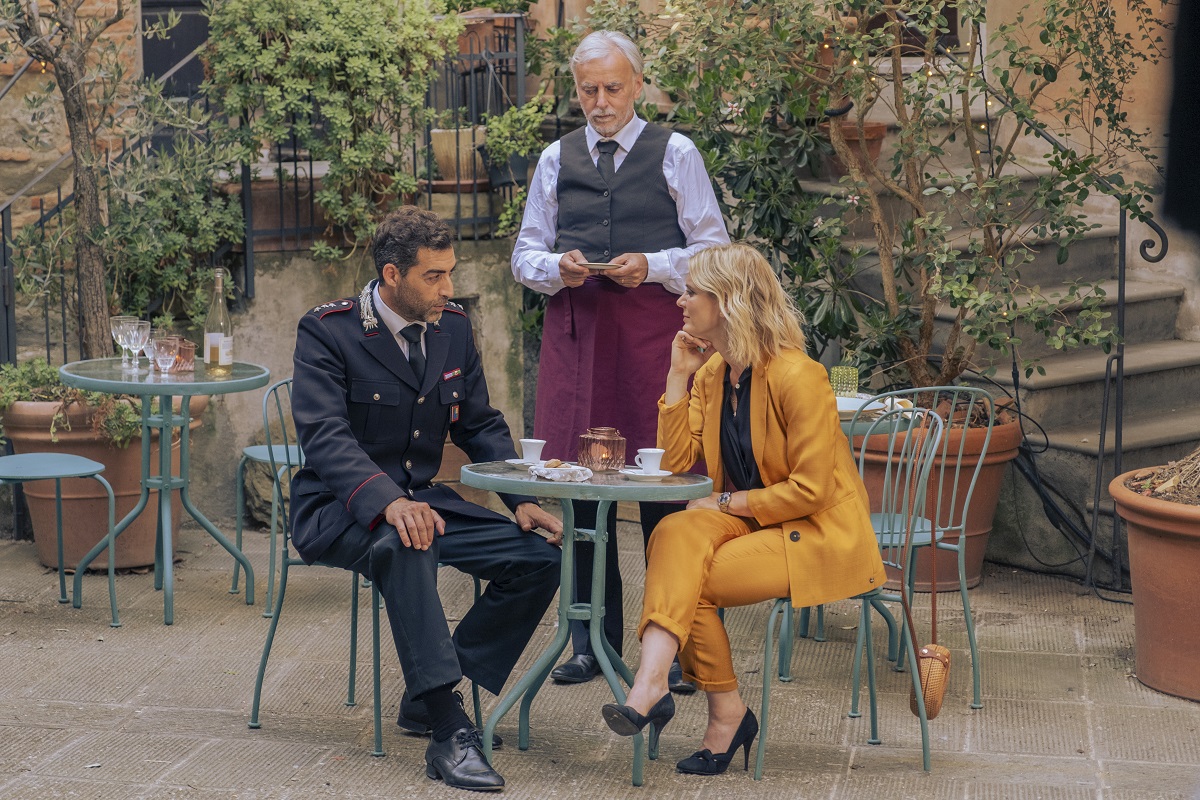 If you've looked over the Acorn TV May 2022 premiere list, you probably noticed the upcoming premiere of Signora Volpe on May 2nd. The Acorn TV original will have three feature-length episodes, with one premiering each Monday through the 16th.
We've been fortunate to preview the season ahead of the official release, and we're excited for everyone else to get to see it beginning on Monday. It's a delightfully fun exercise in mid-life fantasy fulfillment, and we hope it's around for many seasons to come.
If you don't already have an Acorn TV subscription, you can sign up on their website HERE. Use code IHBT30 to get an extended 30-day trial.
What's Signora Volpe About?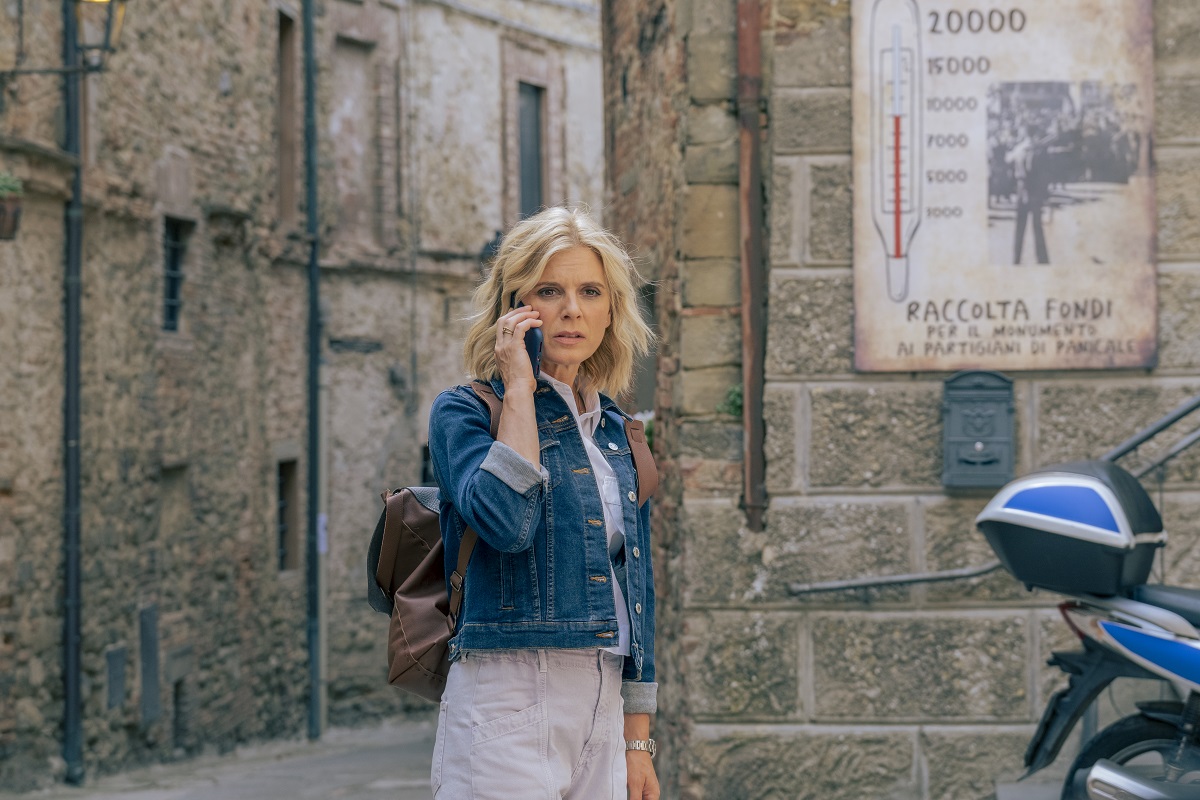 Signora Volpe begins by introducing us to Sylvia Fox (Emilia Fox, Silent Witness), an attractive and intelligent 40-something woman who works at the MI6 headquarters in London. As she heads off to Italy to celebrate the wedding of her niece Alice, we see that she's disillusioned with her career and perhaps having a bit of a mid-life crisis.
Arriving in Italy, she catches up with family and prepares for the happy occasion – except that on the wedding day, the groom goes missing and a dead body is found outside his house. Using her well-honed spying skills, Sylvia acts quickly to solve the mystery and protect her niece.
Despite the rough start, Sylvia finds herself reconnecting with family and growing to love the Umbrian countryside. When she stumbles upon a beautiful but dilapidated old house near the town of Panicale, she decides to quit her job, buy the house, and make a go of it.
In her new home, she'll get to know her sister better, get closer to the local Carabinieri Captain Giovanni Riva (Giovanni Cirfiera, American Crime Story: The Assassination of Gianni Versace), and solve a few mysteries along the way.
You can watch the trailer below:
Signora Volpe Episode Guide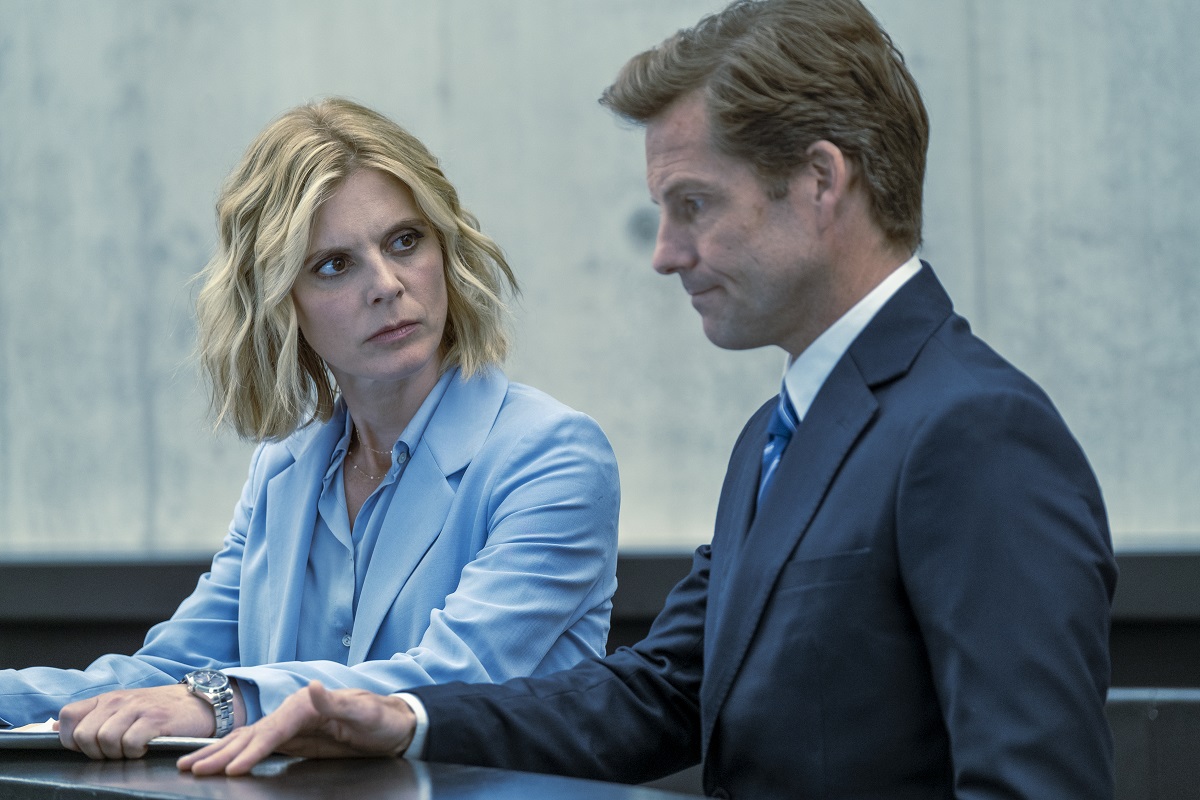 There are three episodes in the first season of Signora Volpe. They are…
May 2nd: Episode 1 of 3, "An Anxious Aunt" – Sylvia heads off to Umbria for her niece Alice's wedding, only to see the happy occasion disrupted when the groom, Tommaso, goes missing. Poking around a bit on her niece's behalf, she finds a dead woman's body in the lake by Tommaso's house. It doesn't take long for her to realise his dark past could put Alice's life in danger.
May 9th: Episode 2 of 3, "Secrets & Sacrifices" – When Sylvia helps out with an archaeological dig at the nearby Castello di Monterosa, she finds a skeleton buried in a shallow grave. Against the objections of those running the dig, she reports the body to police. Locals quickly jump to the conclusion that it's the body of a teenage girl murdered by a nearby recluse 25 years prior – but Sylvia's not entirely convinced. Her investigation will put her at odds with Riva and uncover secrets some locals would prefer to keep buried.
May 16th: Episode 3 of 3, "Truffles & Treachery" – As Sylvia handles the case of a missing truffle pig, she's also pulled into a homicide case with international implications. The son of a Russian politician has been arrested in Rome for the murder of a fellow student, and Sylvia's ex-husband and an ex-colleague want her to figure out what really happened.
Signora Volpe Review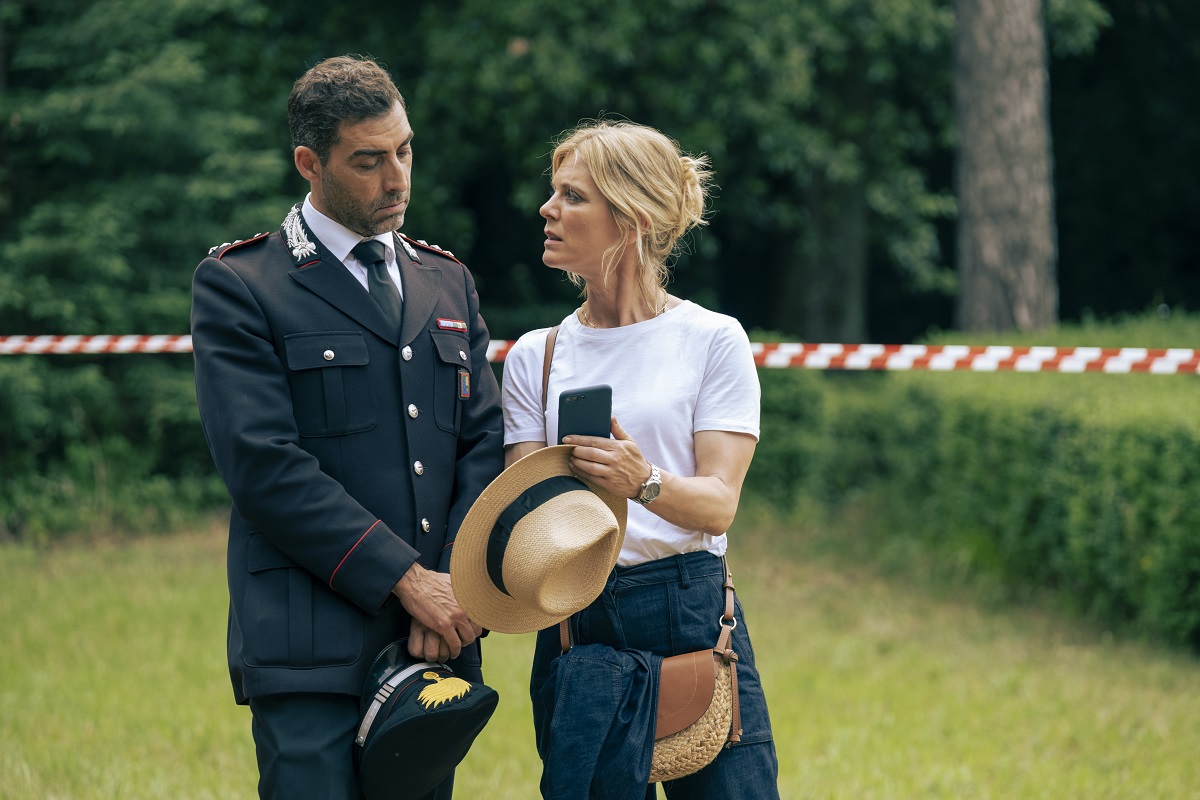 Our review philosophy here is a bit different from most, as we don't believe in star and point ratings. Our concern is more with matching people to the kinds of shows and characters and plots they're most likely to enjoy. We don't love every show we watch, but every show is someone's favourite, and we're not in the business of tearing things down just because something isn't to OUR taste.
That said, we genuinely enjoyed Signora Volpe. While the news is full of COVID and war and inflation, Signora Volpe is a wonderful trip into a world of strong women, beautiful scenery, delicious food, and handsome men. Sure, the villagers are a bit murdery – but justice is always done in the end. It's escapism at its finest.
Though it's hard to find a perfect show to compare it to, Signora Volpe has a lot of similarities to Miss Fisher's Murder Mysteries. It's not a period drama and it's not set in Australia, but it features a strong middle-aged woman with serious skills, a devastatingly handsome male detective for flirting and fighting, and interesting mysteries that are never too gruesome.
The series also has notes of other female-centric favourites like Killing Eve (some episodes feature her spy skills more prominently than others), Good Karma Hospital or Madame Blanc Mysteries (new beginnings in a lovely, sunny place), and perhaps just a hint of Fleabag or Queens of Mystery (exploring the relationship between adult sisters).
If you enjoy shows like these, you'll probably like Signora Volpe. It's a mystery where bad things happen, but there's always a happy – or at least bittersweet – ending.
If you prefer dark and gritty realism, this may not be the show for you. Sylvia Fox is beautiful, athletic, brilliant, talented, financially secure, unencumbered by things like elderly parents or children, and able to just quit one life and move to the Italian countryside for a new one – where she almost instantly finds a light and airy country home that's crumbling and dilapidated in the most charming of ways (think overgrown plants and crumbling stone, not mold and sewage problems).
The men around her are handsome, secure enough to handle a competent woman, and not prone to running off with 20-somethings. While her new life is not without hiccups, the local community embraces her quickly, and she finds both friendly faces and a spy gadget supplier almost instantly.
It's wildly unrealistic in so many ways, but that's also what makes it such a wonderful place to spend a few hours.
Signora Volpe Cast Members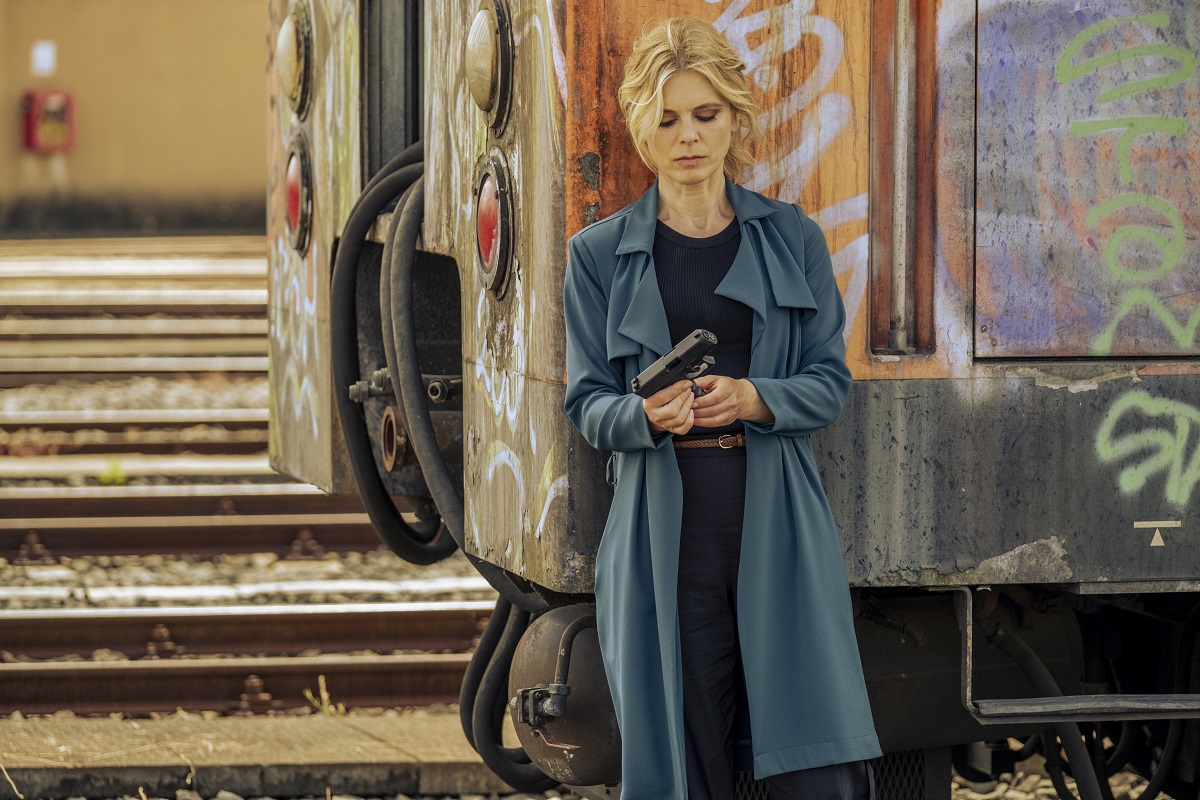 Emila Fox (Silent Witness) stars as Sylvia Fox, aka Signora Volpe ("volpe" being the Italian word for fox). Tara Fitzgerald (Game of Thrones) plays her estranged sister Isabel Vitale, while Giovanni Cirfiera (Queen of the South) plays the handsome Carabinieri Captain Giovanni Riva. Jamie Bamber (Battlestar Galactica) also appears as Sylvia's ex-husband.
Rachel Cuperman (Midsomer Murders) and Sally Griffiths (Midsomer Murders) are the show's creators, writers, and executive producers. Josie Law (The Disappearance of Alice Creed and Albatross), Marc Samuelson (Tom & Viv), Dudi Appleton (The Most Fertile Man) and Emilia Fox also serve as executive producers, with Mark Brozel (Troy: Fall Of A City) and Appleton as directors, and Patricia Rybarczyk (Tango One) as producer.
Will There be a Season 2 of Signora Volpe?
We've yet to hear anything about a second season of Signora Volpe, but that's not unusual when a show hasn't even premiered yet. If this sounds like your cup of tea, give it a watch next week, let Acorn TV know what you think, and share it with your friends. That's the best way to ensure they know there's enough interest to bring a show back.
In the meantime, you may also enjoy: