80+ British Mysteries & Crime Dramas You Can Watch for Free Online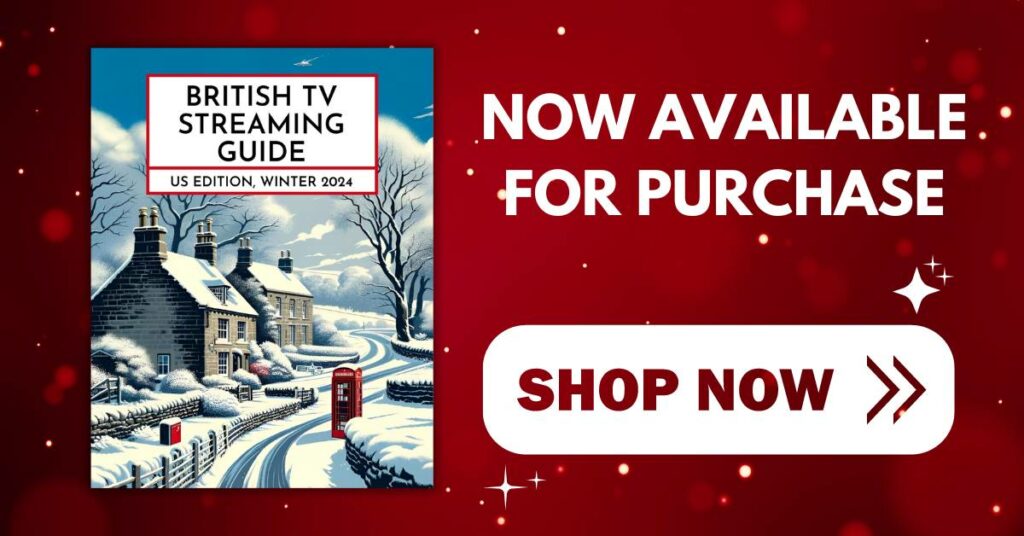 The British TV Streaming Guide: US Edition, Winter 2024 is now available. Get yours HERE.
In some cases, we earn commissions from affiliate links in our posts.
Last Updated on October 9, 2021 by Stefanie Hutson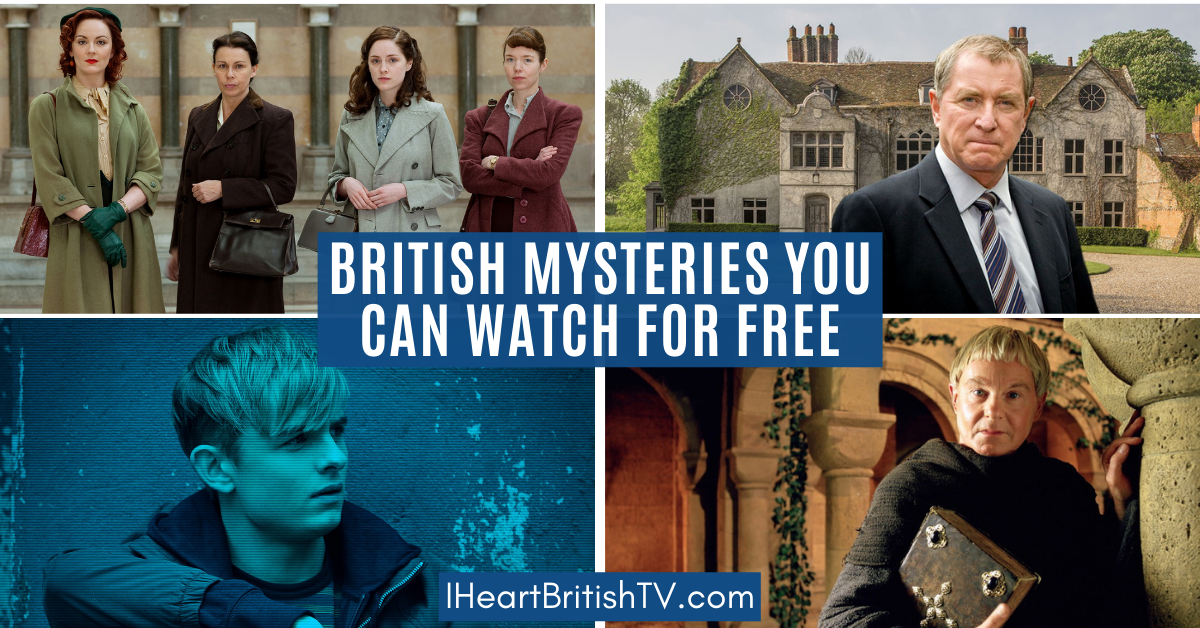 Not everyone can afford to pay for a dozen different streaming services out there just to get their British TV fix – and even if you're able to, there are some great British TV shows that genuinely aren't available via any paid subscription services.
In this list, we'll take a look at a variety of British and British-adjacent (AU, CAN, etc.) dramas and period dramas you can watch on legal, free-with-ads streaming services. We do not include any of the sites with pirated shows people have stolen and uploaded.
In case you're not familiar with some of the streaming services, we've included links for all of them here at the top:
Since our readership is almost exclusively American, these listings are based on availability in the US.
We also have a list of British TV comedies you can watch for free, along with one on British dramas and period dramas you can watch for free.
British Crime Dramas & Mystery Shows You Can Stream for Free Online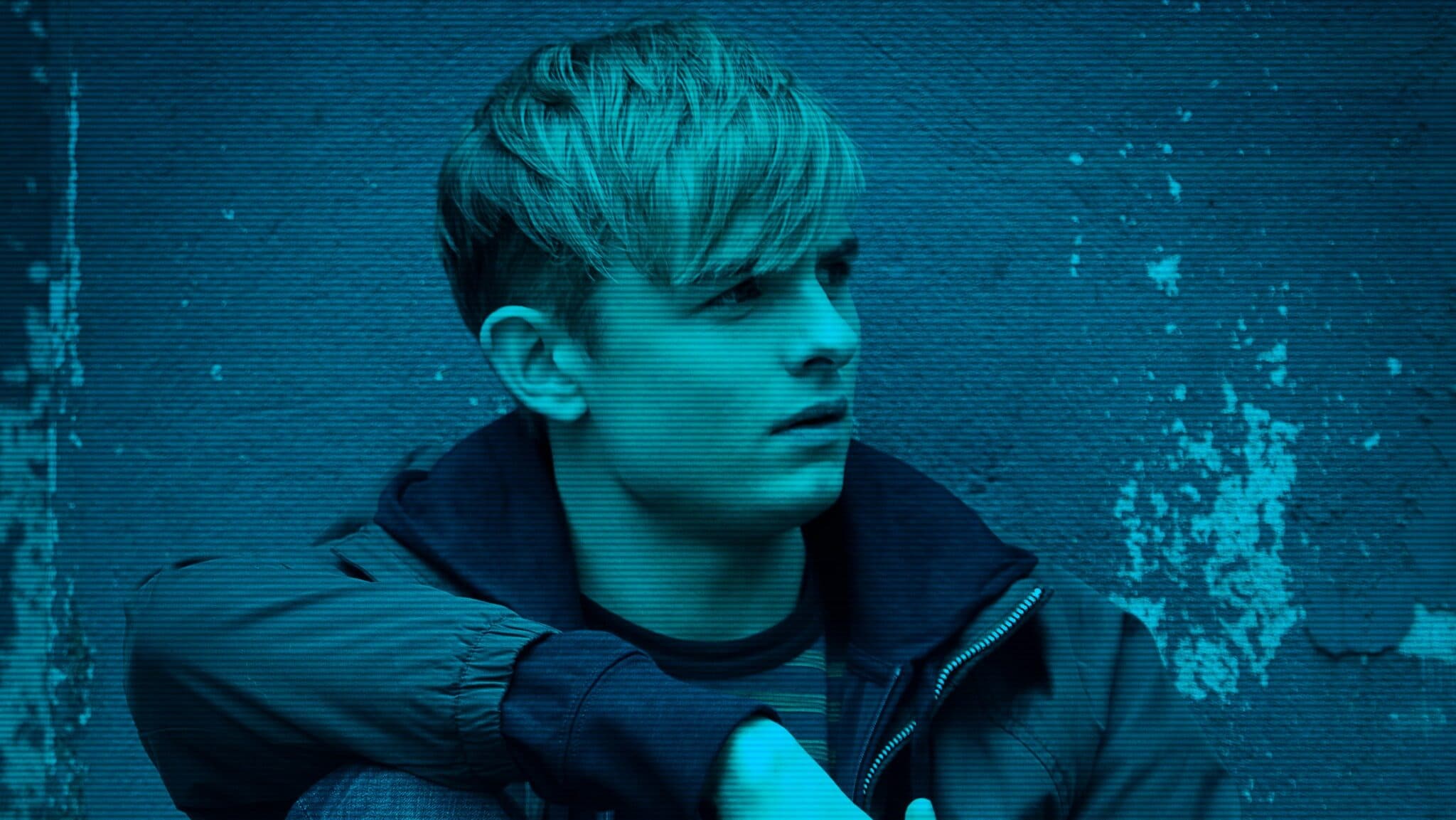 Alex Rider – 2020 – Midsomer Murders and Foyle's War writer Anthony Horowitz is behind this teenage spy series based on his popular young adult novels. Unbeknownst to Alex, his uncle and reluctant guardian has been training him as a spy. When he's suddenly forced to go on an undercover mission at Point Blanc academy, he begins to realise he has skills he wasn't even aware of. IMDb TV
Amber – Ireland – 2014 – This crime drama follows a Dublin family whose teenage daughter disappears after her father drops her off near a friend's house. Tubi, Pluto
Apparitions – 2008 – Martin Shaw stars in this supernatural drama about a priest drawn into the world of demons and exorcism. IMDb TV, Roku Channel
Appropriate Adult – 2011 – A woman finds herself involved in a serial killer case as the "appropriate adult" who helps vulnerable adults facing criminal charges. IMDb TV, Roku Channel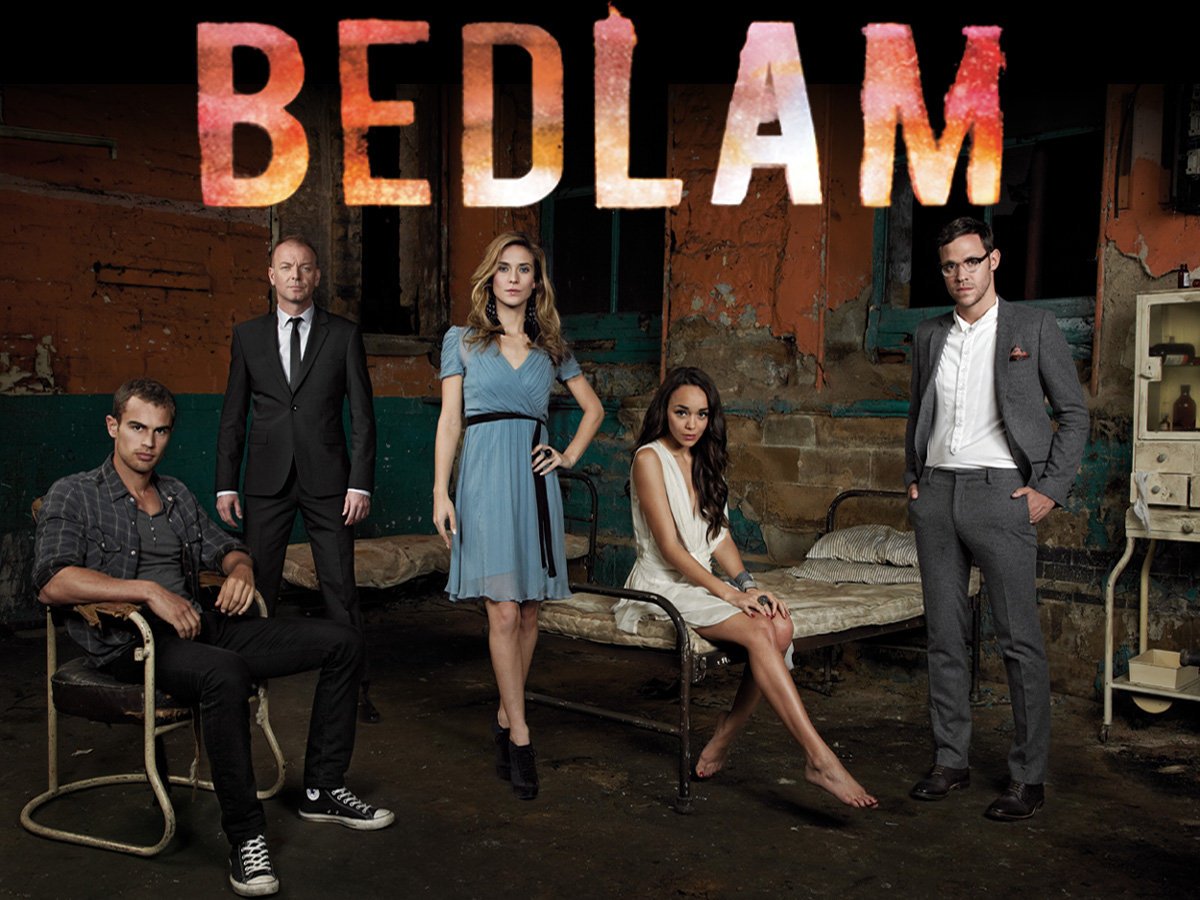 Bedlam – 2011 to 2012 – When a haunted former asylum is turned into a high-end apartment building, it has unexpected consequences for the building's new tenants. Tubi
Blackout – 2012 – Christopher Eccleston (Doctor Who) stars in this mystery-thriller about a British politician who wakes up hungover with blood on his hands. Tubi
The Bletchley Circle – 2012 to 2014 – In 1952, four former Bletchley Park codebreakers from WWII come together to track a killer. IMDb TV, Filmrise
Blood Ties – Canada – 2007 – When a Toronto detective begins losing her eyesight, she becomes a PI and teams up with a 470-year-old vampire (who is also the illegitimate son of Henry VIII). The series is an adaptation of author Tanya Huff's Blood novels. IMDb TV, Roku Channel, Vudu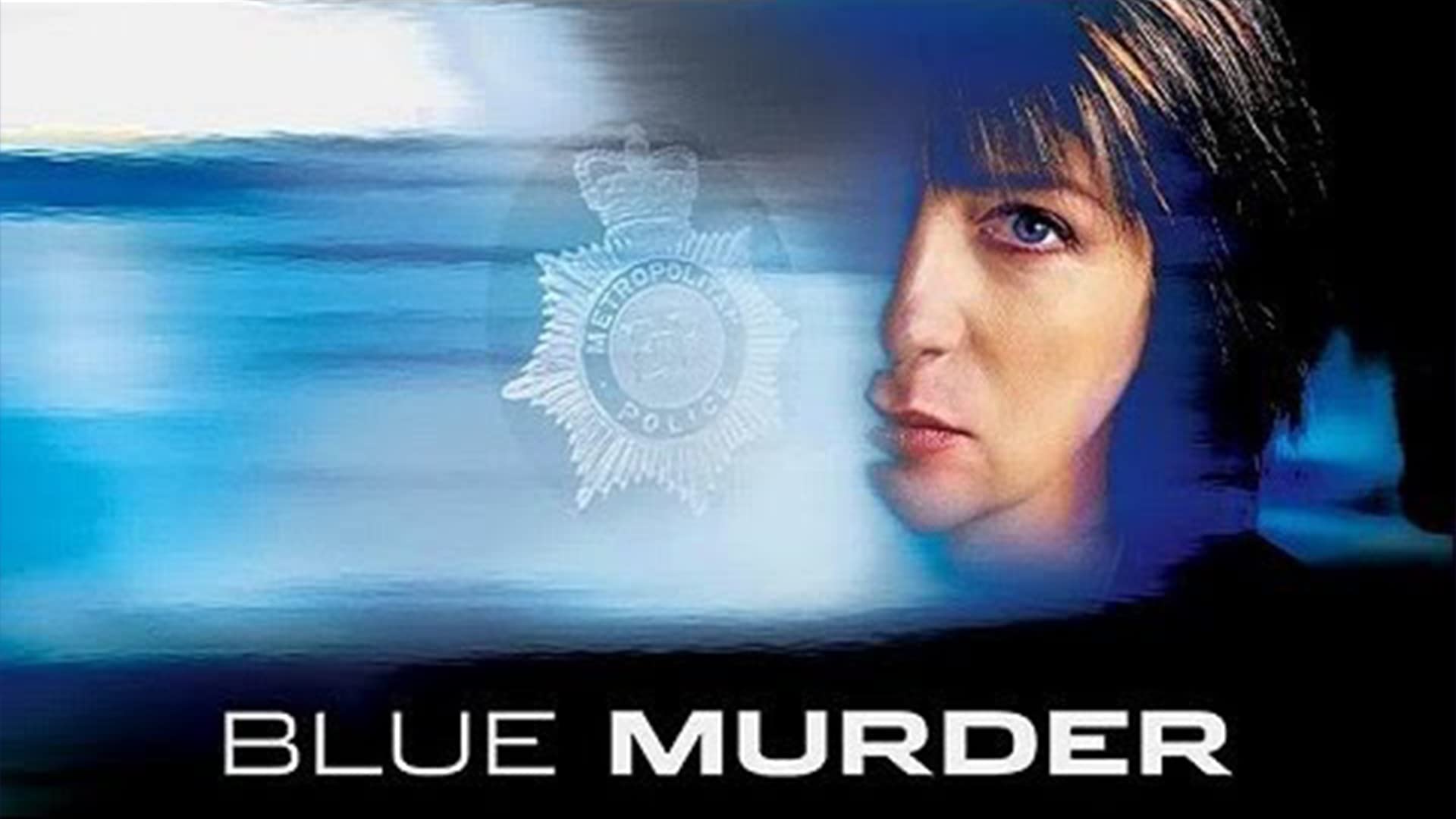 Blue Murder – 2003 to 2009 – DCI Janine Lewis struggles with the challenge of being a single mom to four kids while leading a team of detectives through homicide investigations. Caroline Quentin (Jonathan Creek) stars. IMDb TV, Roku Channel
The Blue Rose – New Zealand – 2013 – This investigative drama sees a group of law firm employees joining together to figure out what happened in the mysterious death of a co-worker. IMDb TV, Roku Channel
Bonekickers – 2008 – Archaeologists piece together mysteries and find themselves in dangerous situations. IMDb TV
Bounty Hunters – 2019 – Jack Whitehall and Rosie Perez star in this series about a sheltered Brit and a tough Brooklynite who must work together to help save his family's business after a dodgy antiques deal involving looted treasures. Pluto, Tubi
Boy Meets Girl – 2009 – After a freak accident, a man and woman find themselves trapped in each other's bodies. Martin Freeman (Sherlock) and Rachael Stirling (Detectorists) star in this ITV dramedy. This is not to be confused with the other Boy Meets Girl on BritBox. IMDb TV, Roku Channel, Vudu
The Broker's Man – 1997 to 1998 – A former detective investigates insurance claims while trying to hold his family life together. Features Kevin Whately (Inspector Morse) in the lead. IMDb TV, Roku Channel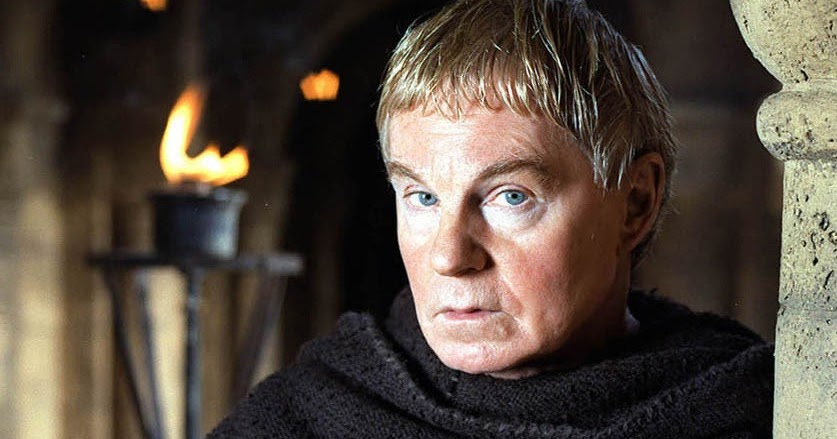 Cadfael – 1994 to 1998 – In 12th century Shrewsbury, a monk solves mysteries. Derek Jacobi (Last Tango in Halifax) stars. IMDb TV, Roku Channel
The Case – 2011 – This legal drama tells the story of a man put on trial for the murder of his terminally ill partner after he helped her commit suicide. Roku Channel, Tubi, Filmrise
Case Histories – 2011 to 2013 – Based on the Jackson Brodie novels by Kate Atkinson, this Edinburgh-based series features a tough guy PI with a heart of gold. IMDb TV, Roku Channel, Vudu
Case Sensitive – 2011 to 2012 – DS Zailer and DC Waterhouse take different perspectives on the murder of a mother and her 5-year-old daughter. Tubi
Chiller – 1995 – Martin Clunes and Nigel Havers star in this horror series about a group of friends who receive prophecies during a seance in the basement of a London cafe. IMDb TV, Roku Channel
The City & the City – 2018 – David Morrissey stars in this BBC sci-fi/mystery production about an inspector in the Extreme Crime Squad of the fictional European city-state of Beszel. When a student is murdered in Beszel's twin city of UI Qoman, he investigates. IMDb TV
City Homicide – Australia – 2007 to 2011 – In Melbourne, Australia, a group of homicide detectives work to find justice for victims of murder. IMDb TV
City of Vice – 2008 – This historical crime drama is set in Georgian London and executed with incredible attention to detail. IMDb TV
Cold Squad – Canada – 1998 to 2005 – This long-running Canadian series follows a team that works on cold cases ranging from 5 to 50 or more years old. IMDb TV, Roku Channel
Colonel March of Scotland Yard – 1956 – This vintage detective series offers 26 episodes of classic 1950s British mystery. IMDb TV, Roku Channel
Cracker – United States – 1997 to 1998 – While this is the US version, we're including it here because it's inspired by the original British show, Cracker. It's the story of an unlikeable, anti-social criminal psychologist who proves brilliant in assisting on tough cases. Roku Channel, Tubi, Pluto, IMDb TV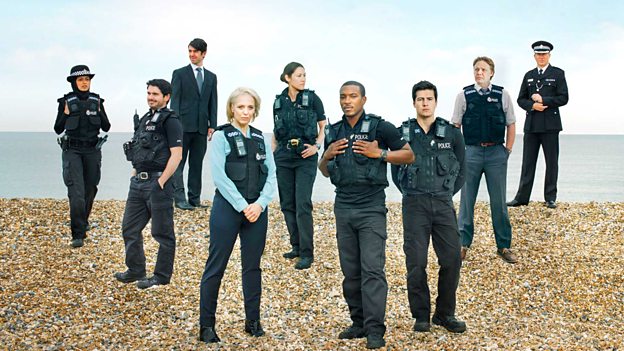 Cuffs – 2015 – In quirky coastal Brighton, police officers are over-stretched and under-resourced, but they do the best they can with what they've got. Tubi
Doctor Finlay – 1993 to 1996 – After WW2 and before the NHS is created, a doctor returns to his Scottish hometown. IMDb TV, Filmrise
Donovan – 2004 – This psychological thriller follows Joe Donovan, a forensics expert turned author who investigates some of the most evil crimes. Some of them hit a little too close to home. IMDb TV, Roku Channel
Durham County – Canada – 2007 to 2010 – A man moves his family in hopes of a new start, then a local serial killer throws a wrench in that peaceful new beginning. IMDb TV
Exile – 2011 – John Simm (Life on Mars) stars in this mystery-thriller about a man who returns home after his life falls apart – only to find a different kind of trouble there. Tubi
The Fall – 2013 to 2016 – Gillian Anderson (The X-Files) and Jamie Dornan (50 Shades of Grey) star in this series about a senior investigator who goes head-to-head with a serial killer who's attacking young professional women in Belfast. Tubi
The Field of Blood – 2011 to 2013 – Set in early 1980s Glasgow, a young woman skillfully solves murders on a police force full of men. Unfortunately, her dedication to the truth also puts her in danger. The series stars BAFTA winner Jayd Johnson (River City) as Paddy Meehan, working alongside Peter Capaldi (Doctor Who) and David Morrissey (The Missing). IMDb TV, Roku Channel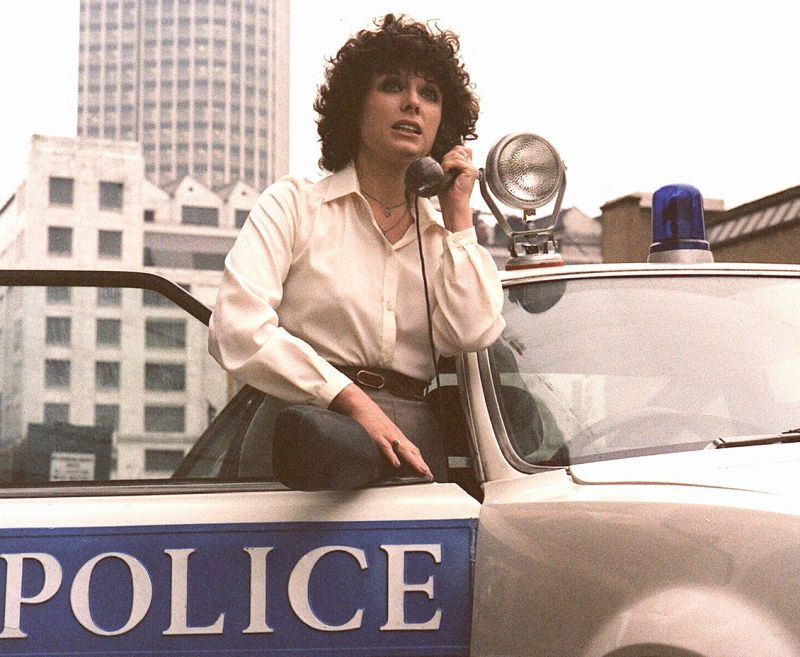 The Gentle Touch – 1980 – Jill Gascoine stars as Britain's first female police detective. Within hours of her promotion to Detective Inspector, she learns her husband has been gunned down. Trivia: Jill Gascoine was married to actor Alfred Molina until her death in 2020. IMDb TV, Roku Channel
The Ghost Squad – 2005 – Similar to Line of Duty, this series follows an Internal Affairs division designed to help find and fix corruption within the police. Elaine Cassidy (No Offence) stars. Tubi, Filmrise, IMDb TV
Gracepoint – United States – 2014 – This American Broadchurch adaptation sees David Tennant put on an American accent and return to the central role, this time as Detective Emmett Carver. It tells the story of a coastal California town turned upside-down when a young boy is found dead on the beach. Tubi, Pluto
Half Moon Investigations – 2009 – This comedy-mystery series for kids was filmed in North Lanarkshire, Scotland, and follows young investigator Fletcher Moon as he goes on stakeouts and undercover operations with his partner, Red Sharkey. IMDb TV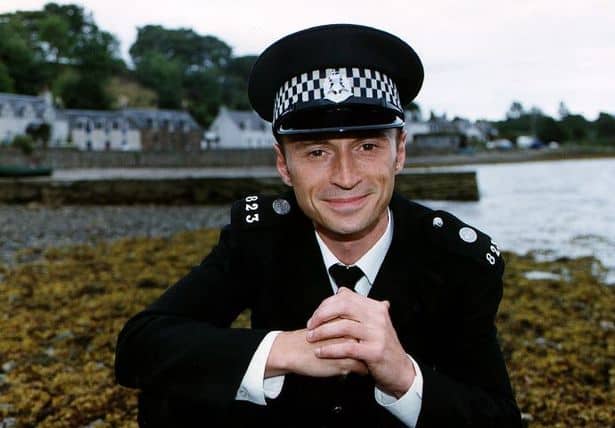 Hamish Macbeth – 1995 to 1997 – Hamish Macbeth (Robert Carlyle, The Full Monty) is a talented but unambitious Highlands constable who doesn't always follow the rules. The series was filmed in the lovely Highland village of Plockton on the shores of Loch Carron, and it's a great watch for those who enjoy good scenery. Tubi, Pluto, IMDb TV
Hammer House of Horror – 1980 – This classic anthology series tells tales of mystery, suspense, and horror. IMDb TV, Roku Channel, Tubi, Pluto
Heat of the Sun – 1998 – This series was filmed on location in Africa, and set in 1930s high society Kenya. It follows a policeman working within the close-knit community of expats – many of whom harbour dark secrets. IMDb TV
He Kills Coppers – 2008 – This three-part miniseries follows the death of three police officers during the 1966 World Cup celebrations, looking closely at the three men most connected to the unfortunate deaths. IMDb TV
Hidden – 2011 – This four-part BBC conspiracy thriller stars Philip Glenister (Life on Mars) as Harry Venn, a high street solicitor who's unwittingly drawn into the investigation of his brothers murder 20 years prior. Thekla Reuten (The American) and David Suchet (Poirot) also appear. Tubi, Pluto
Hustle – 2004 to 2012 – Adrian Lester (Bonekickers), Robert Vaughn (The Man from U.N.C.L.E.), and Robert Glenister (Paranoid) star in this series about grifters who live by the motto, "you can't cheat an honest man". The specialise in long cons on the undeserving wealthy. Tubi
Inspector Alleyn Mysteries – 1990 to 1994 – Based on the novels of Dame Ngaio Marsh, this 1930s and 40s period mystery follows the crime-solving adventures of Inspector Alleyn (Simon Williams and Patrick Malahide) and his right-hand man Inspector Fox (William Simons). Tubi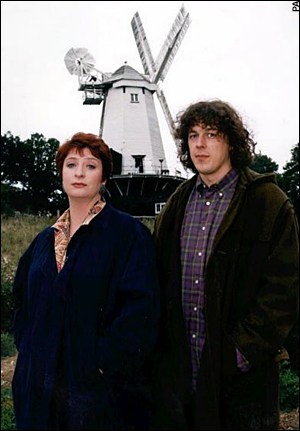 Jonathan Creek – 1997 to 2016 – After meeting a pushy investigative journalist, an eccentric magic trick developer finds himself investigating murders. Pluto
The Jury – 2002 to 2011 – This series follows the men and women brought together to act as jurors in a high-profile case involving a young Sikh student. IMDb TV, Roku Channel, Pluto
Kavanagh QC – 1995 to 2001 – John Thaw (Inspector Morse) stars as James Kavanagh QC, a barrister with a working-class background and a strong sense of right and wrong. It was one of Thaw's final roles before he died of canfcer at the age of 60. Pay close attention to the guest stars in this one, as it's loaded with actors who went on to well-known roles, including Lesley Manville (Mum), Larry Lamb (Gavin & Stacey), Barry Jackson (Midsomer Murders), Phyllis Logan (Downton Abbey), Bill Night (Love Actually), and Julian Fellowes (Downton Abbey). IMDb TV, Roku Channel
Kidnap & Ransom – 2011 – This three-part miniseries follows Trevor Eve (Shoestring) as a skilled British hostage negotiator who travels around the world to work on high-profile cases. Pluto, Tubi
Kiss of Death – 2008 – This two-part series follows the investigation that occurs after human body parts are found on the mudflats along a river. IMDb TV
Legends – United States – 2014 to 2015 – Brit Sean Bean stars as deep cover operative Martin Odum, a man with an abnormally strong ability to change his identity as needed for the job at hand. IMDb TV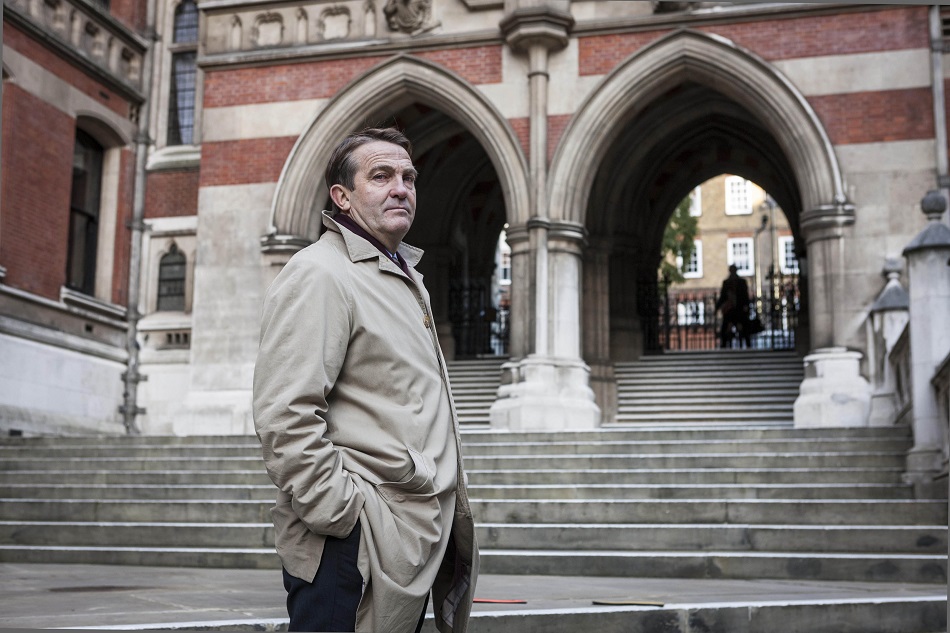 Law & Order: UK – 2009 to 2014 – This popular procedural is adapted from the American series Law & Order. Though set within a different legal system, the basic formula is the same. In the first half of an episode, police investigate a crime. In the second half, prosecutors take the case to court. Tubi, IMDb TV
Leverage – United States – 2008 to 2012 – This series follows a group of high-tech criminals who attempt to steal from wealthy people who don't deserve their money. Though it's American, it stars British actress Gina Bellman (Coupling). For a British series that's somewhat similar in tone, check out Hustle. IMDb TV
Leverage: Redemption – United States – 2021 – This IMDb TV series is a reboot of Leverage. On the anniversary of a friend's death, the team gets back together to take down a billionaire making money on the opioid crisis. IMDb TV – Eight additional episodes premiere on October 8th.
McCallum – 1995 to 1998 – Pathologist McCallum and his team help the dead tell their stories. IMDb TV, Filmrise, Tubi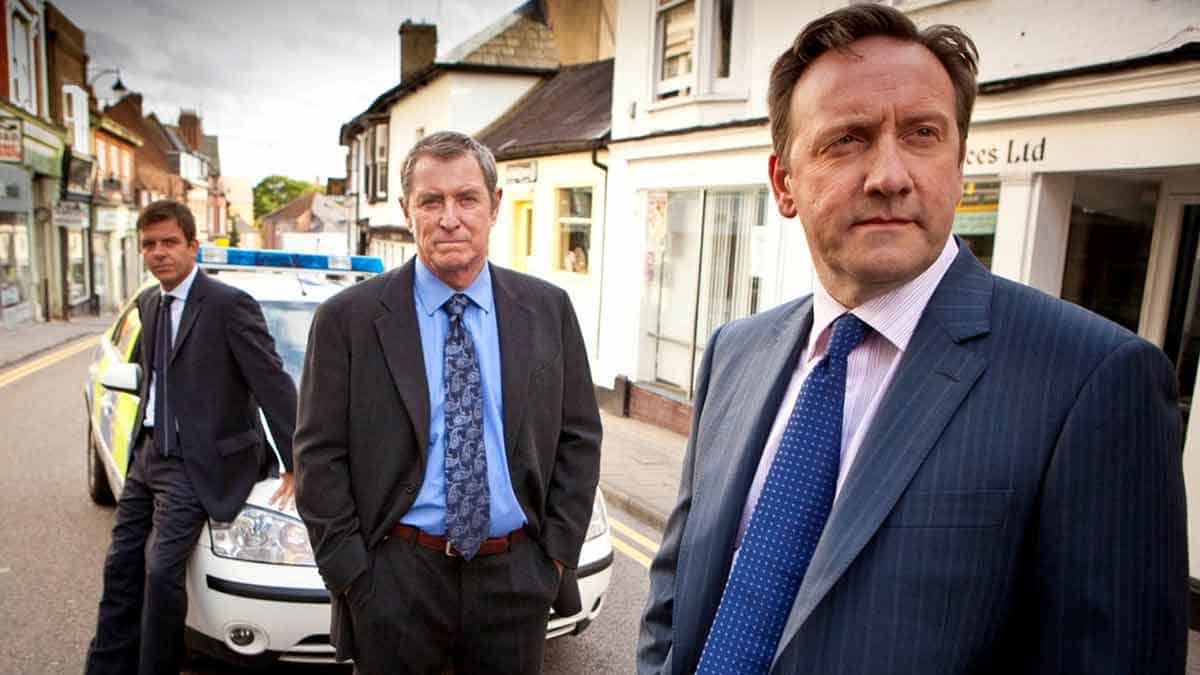 Midsomer Murders – 1998 to present – In Midsomer County, the landscapes are beautiful, the villagers all have secrets, and murder is rampant. This British mystery classic features John Nettles as DCI Tom Barnaby through the first 13 seasons, with Neil Dudgeon as DCI John Barnaby for the later seasons. IMDb TV, Roku Channel, Filmrise, Tubi, Crackle
Mom P.I. – Canada – 1990 to 1991 – Rosemary Dunsmore stars as Sally Sullivan, a widowed mother who teams up with PI Bernie Fox (Stuart Margolin) to solve mysteries and bring down criminals. IMDb TV, Roku Channel
Murder City – 2004 to 2006 – DI Susan Alembic (Amanda Donohoe) and DS Luke Stone (Kris Marshall) are opposites, but they're very effective at working together to solve tough crimes. IMDb TV, Roku Channel, Crackle
Murder Most Horrid – 1991 – Dawn French (Vicar of Dibley) stars as a different character in each episode, with murder being the only common thread throughout. Pluto, IMDb TV
Murphy's Law – 2003 to 2007 – James Nesbitt stars as DS Tommy Murphy, a maverick cop with a dark personal history. When given a final chance to prove his suitability for duty, he takes on a dangerous undercover assignment. Tubi
No Offence – 2015 to 2018 – This gritty Manchester-based police drama showcases the work of some talented serious crimes investigators under the straight-talking DI Viv Deering. Pluto
Pretty Hard Cases – Canada – 2021 – Two tough female cops team up when they realise they're both going after the same dealer. IMDb TV
The Protectors – 1972 to 1974 – Robert Vaughn stars in this 1970s series about a London-based crime-fighting team that strives to protect the innocent and apprehend the guilty. IMDb TV, Roku Channel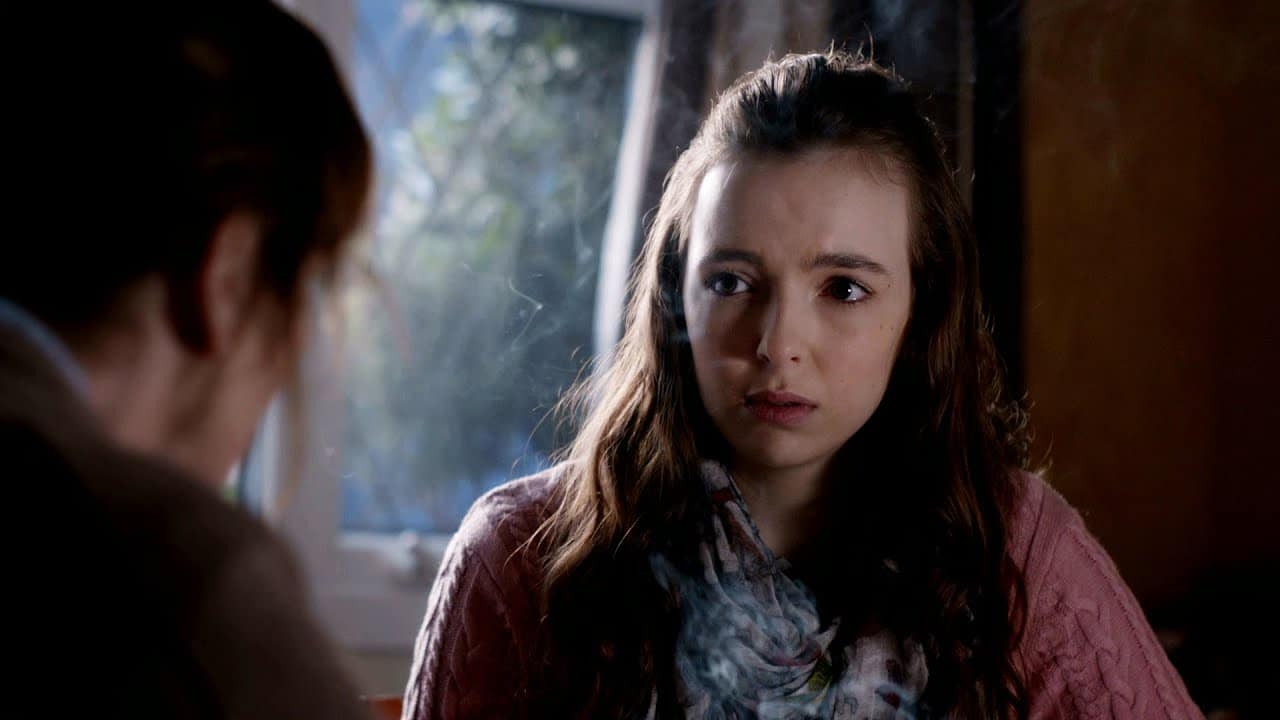 Remember Me – 2014 – Michael Palin (Monty Python, Great Railway Journeys), Jodie Comer (Killing Eve), and Mark Addy (The Syndicate) star in this sublimely creepy three-part mystery about a series of unfortunate events that unfold around an unhappy pensioner who fakes a fall in order to be moved to a care home. Pluto, Tubi, Roku Channel
Rush – Australia – 2008 to 2011 – This crime drama follows the activities of the Police Tactical Response team in Melbourne (a unit that's based on the real-life Victoria Police Critical Incident Response Team). Tubi, Vudu
The Ruth Rendell Mysteries – 1994 to 2000 – This collection includes a variety of suspenseful tales adapted from the novels of author Ruth Rendell. IMDb TV
The Sandbaggers – 1978 to 1980 – This spy drama follows the men and woman on the front lines of the Cold War. Based in Leeds and produced by Yorkshire Television, it starred Roy Marsden (Adam Dalgliesh in the P.D. James adaptations), Director of Operations in Britain's Secret Intelligence Service. Tubi
Second Sight – 2001 – Clive Owen (Chancer) stars in this series about an ambitious detective who is slowly but surely losing his sight. IMDb TV
Secrets and Lies – Australia – 2015 to 2016 – A regular suburban family guy finds the body of a young child and promptly becomes the leading suspect. IMDb TV
See No Evil: The Moors Murders – 2006 – Joanne Froggatt (Downton Abbey), Sean Harris (Prometheus), and Maxine Peake (Shameless) star in this true crime drama about notorious child killers Ian Brady and Myra Hindley. IMDb TV
The Shadow Line – 2011 – DI Jonah Gabriel returns to work after a near fatal return, quickly finding himself going deep into the dangerous world of drug dealing. The miniseries includes performances from Christopher Eccleston, Tobias Menzies, Lesley Sharp, and Rafe Spall. Pluto, Tubi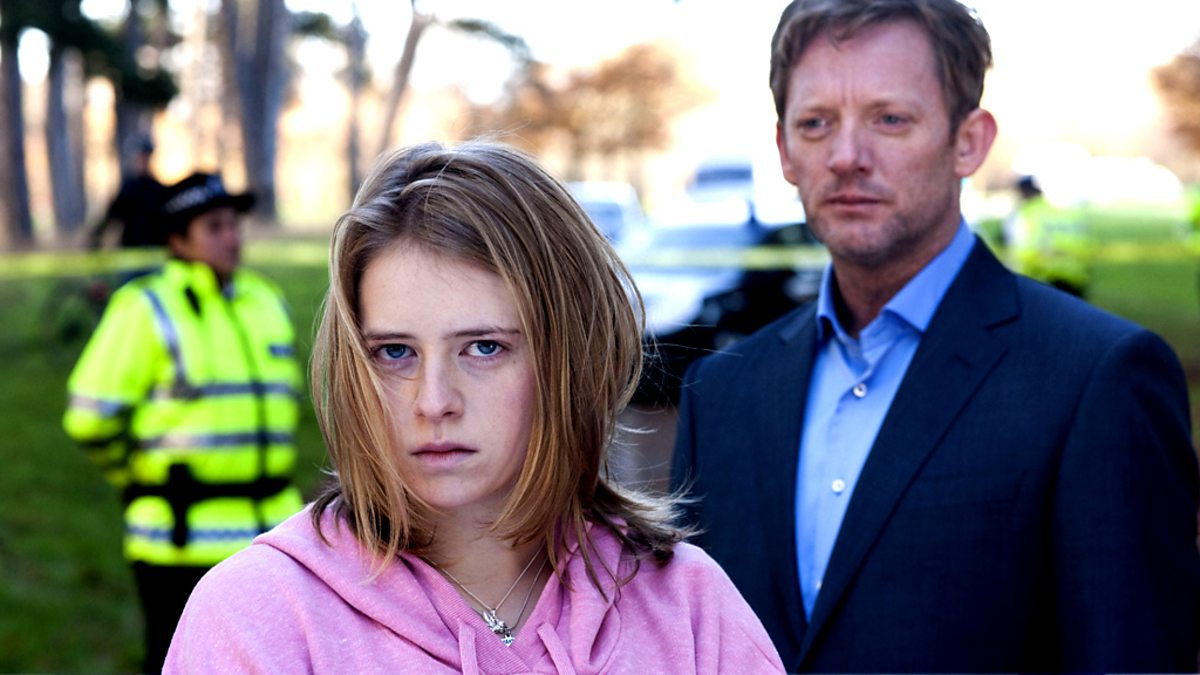 The Silence – 2010 – While struggling to integrate into the hearing world, a young girl with a new cochlear implant witnesses the murder of a police officer. Douglas Henshall (Shetland) is among the stars of this miniseries. IMDb TV, Roku Channel
Single-Handed – 2007 to 2010 – Ireland – Jack Driscoll is transferred back to his hometown to take over the Garda Sergeant role his father left. IMDb TV, Roku Channel, Vudu
Sirens – 2002 – This two-part miniseries follows DC Jay Pearson (Daniela Nardini) and DI Clive Wilson (Robert Glenister) investigating a serial rapist attacking young women around Islington. Filmrise
Taboo – 2017 – Tom Hardy stars as James Keziah Delaney, an adventurer who has returned to London to rebuild his late father's shipping empire during the War of 1812. Unfortunately, he's not the only one with an interest in his father's empire. Crackle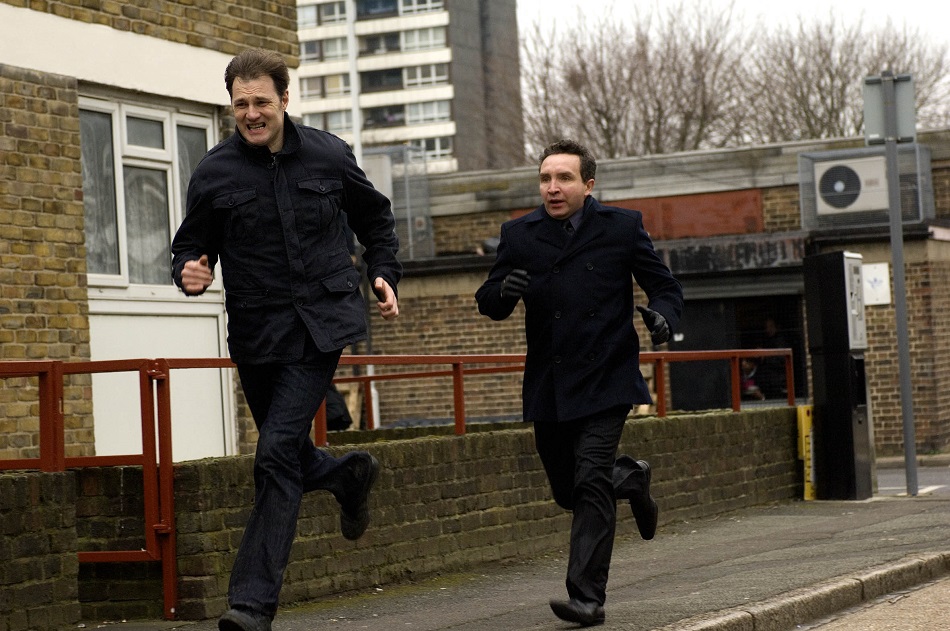 Thorne – 2010 – This collection of two Thorne movies includes Scaredy Cat and Sleepyhead. In Sleepyhead, DI Thorne (David Morrissey, Men Behaving Badly) is in a race against time to find a serial killer who enjoys making unusual attacks on young women. Scaredy Cat sees Thorne is working with a new team to tackle a tough double murder case, but it's not long before he's hunting down two different serial killers. IMDb TV
Touching Evil – 1997 to 1999 – Robson Green (Grantchester) and Nicola Walker (River) star in this series about a police officer with a special ability to detect criminals. IMDb TV, Roku Channel, Filmrise
Trinity – 2009 – Convinced her father's death is somehow linked to prestigious Trinity College, Charlotte enrolls there to get to the bottom of the mystery. Charles Dance stars as Dr. Edmund Maltravers, and Antonia Bernath plays Charlotte. Tubi
Ultimate Force – 2002 to 2007 – Ross Kemp (EastEnders) stars in this action series about a Special Air Service team that stops things like anthrax poisonings, assassinations, and bank sieges. IMDb TV, Roku Channel, Pluto
Ultraviolet – 1998 – Jack Davenport (Coupling) stars as DS Michael Colefield, a man whose investigations into the disappearance of a friend lead him into the dark underworld of a paramilitary vampire-hunting organisation. Idris Elba (Luther) also appears. IMDb TV, Tubi, Filmrise, Crackle
Undeniable – 2014 – This two-part thriller follows the story of a murderer brought to justice by the woman who saw him killing her mother many years earlier. Tubi
Underbelly – Australia – 2011 to 2013 – Each season of this Australian series focuses on the rise and fall of a different underworld figure. While not all seasons are available on Prime, you can enjoy Series 6, about Leslie Squizzy Taylor, and Series 4, about two Australian crime queens. IMDb TV, Roku Channel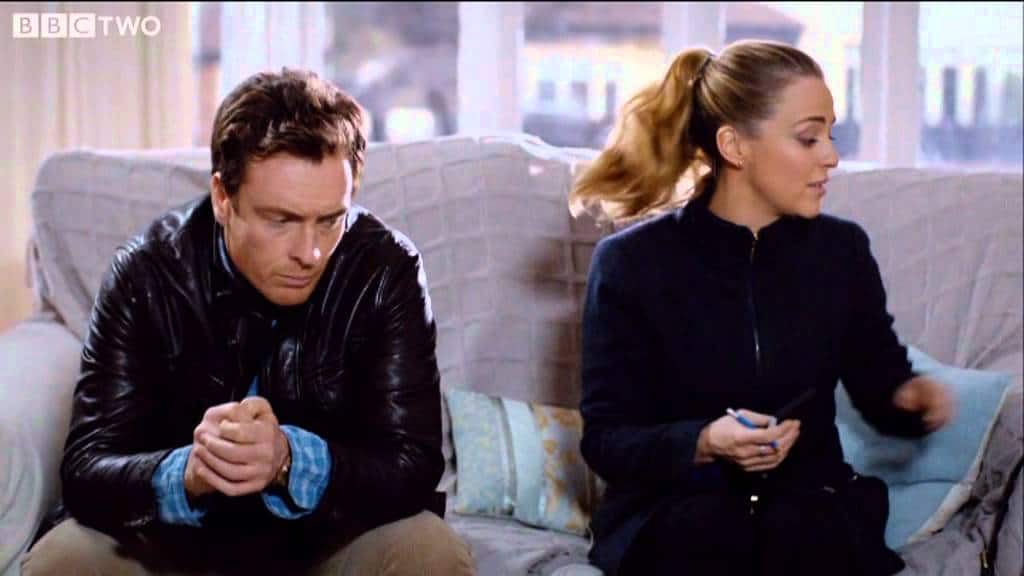 Vexed – 2010 to 2012 – A young male and female detective team frustrate each other with their different attitudes and complicated personal lives. IMDb TV, Filmrise, Crackle
The Vice – 1999 to 2003 – Inspector Chappel leads the Metropolitan Vice Squad, investigating cases of prostitution and pornography in London. IMDb TV
Vincent – 2005 to 2006 – Vincent is an ex-cop who becomes a private investigator and takes on the tough cases. Ray Winstone (The Trials of Jimmy Rose) and Suranne Jones (Doctor Foster) star. IMDb TV, Roku Channel, Tubi
Wolcott – 1981 – Warren Clarke (Dalziel & Pascoe) and George Harris (Casualty) star in this miniseries about a black policeman promoted to the CID in London's East End. IMDb TV, Roku Channel, Tubi, Filmrise
Wycliffe – 1993 to 1998 – Based on W.J. Burley's novels, this Cornwall-based series features DS Charles Wycliffe, a man who investigates murders with a unique level of determination and accuracy. IMDb TV, Roku Channel, Pluto, Tubi, Filmrise
Did We Miss Any Free-to-Stream British TV Mysteries?
What's your favourite of the lot? Did we miss any that should be added? Don't hesitate to let us know in the comments!
Save it to Pinterest!