Filming Begins on Louise Penny's Inspector Gamache Three Pines Series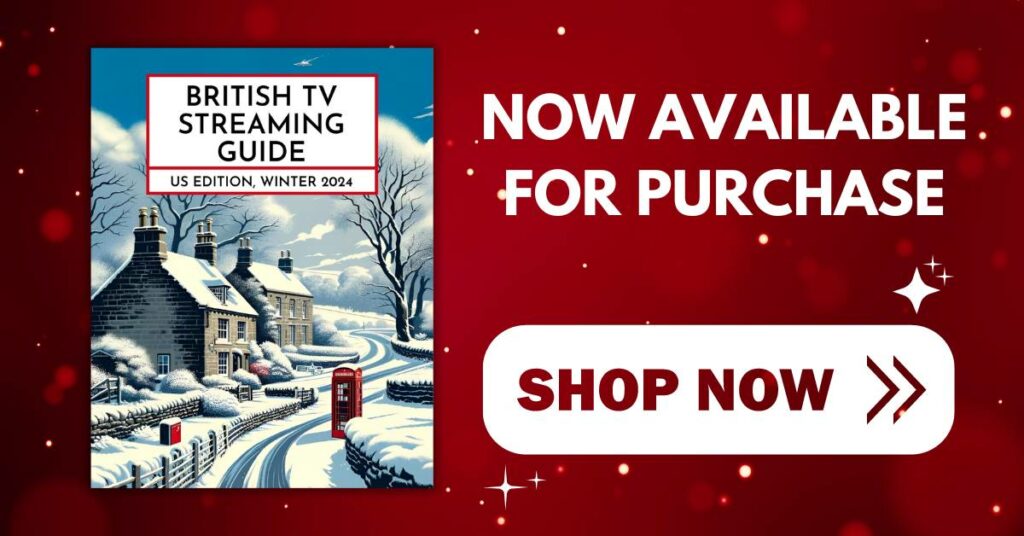 The British TV Streaming Guide: US Edition, Winter 2024 is now available. Get yours HERE.
In some cases, we earn commissions from affiliate links in our posts.
Last Updated on November 2, 2022 by Stefanie Hutson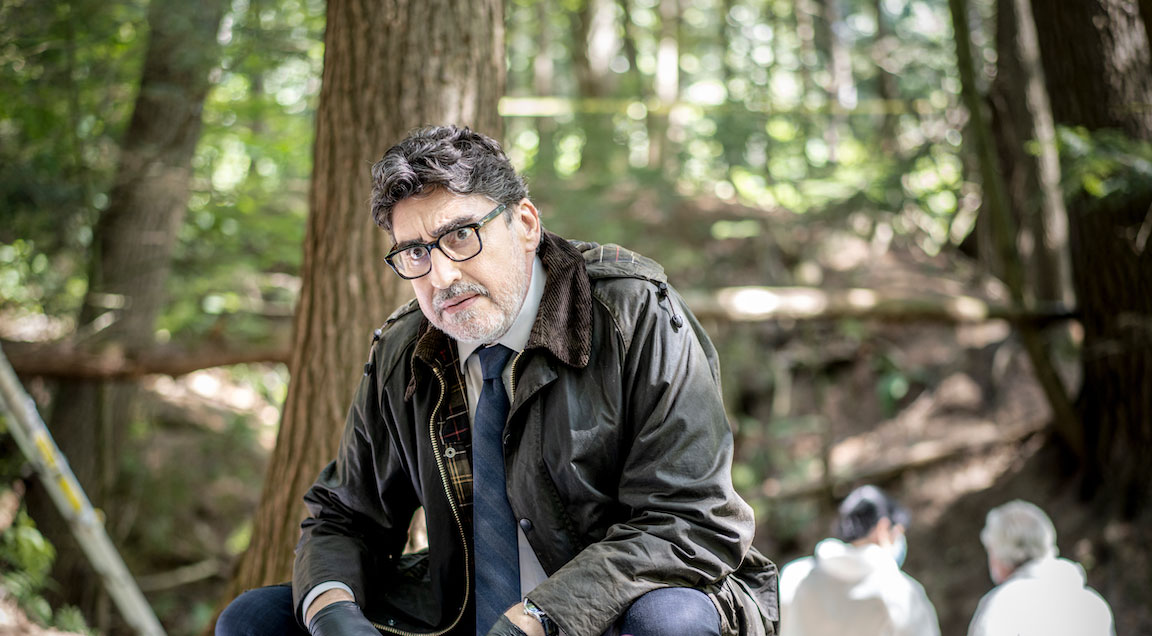 Fans of Louise Penny's popular Inspector Gamache mystery series often complain that the 2013 Still Life: A Three Pines Mystery production didn't offer what they'd hoped for in an adaptation of the series. Though English actor Nathaniel Parker (Inspector Lynley) is a talented performer and he delivered a solid performance as Gamache, many still hoped for another adaptation that would come a little closer to their expectations.
We're thrilled to be able to tell you the series is getting a new TV adaptation – and they've already begun filming.
What's Three Pines About?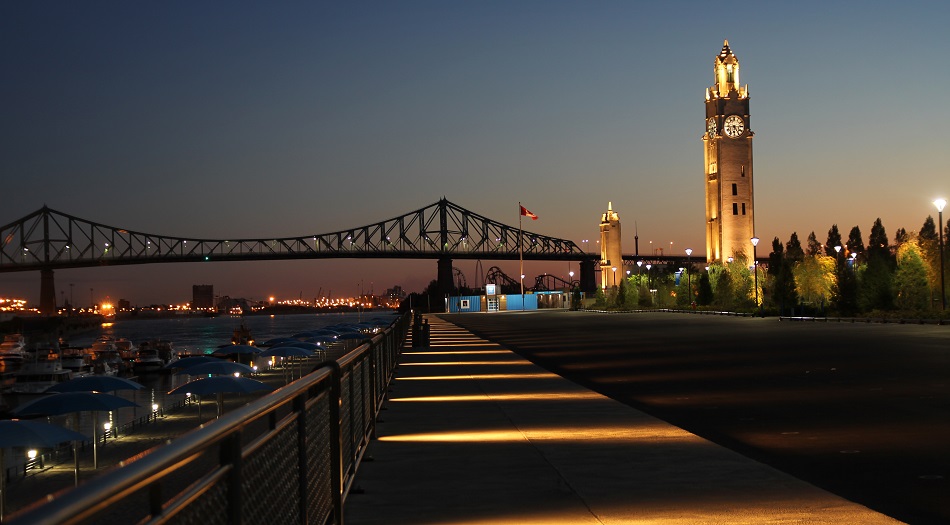 If you're not familiar with Louise Penny's novels, they follow Chief Inspector Armand Gamache of the Sûreté du Québec as he investigates murders in the idyllic Canadian village of Three Pines. A native French speaker, Gamache is said to speak English with a British accent since he learned while at Christ's College, Cambridge. Well-educated and clever, Gamache sees things other investigators don't.
As mysteries go, these are gentle and character-driven, often exploring the relationships between regular characters. They're not quite true cosy mysteries since those generally feature amateur detectives – but they're free of graphic sex and violence.
Louise Penny's Inspector Gamache series has won numerous awards, including the CWA New Blood Dagger award and multiple Agatha, Anthony, Dilys, and Arthur Ellis awards.
What are the Filming Locations for Three Pines?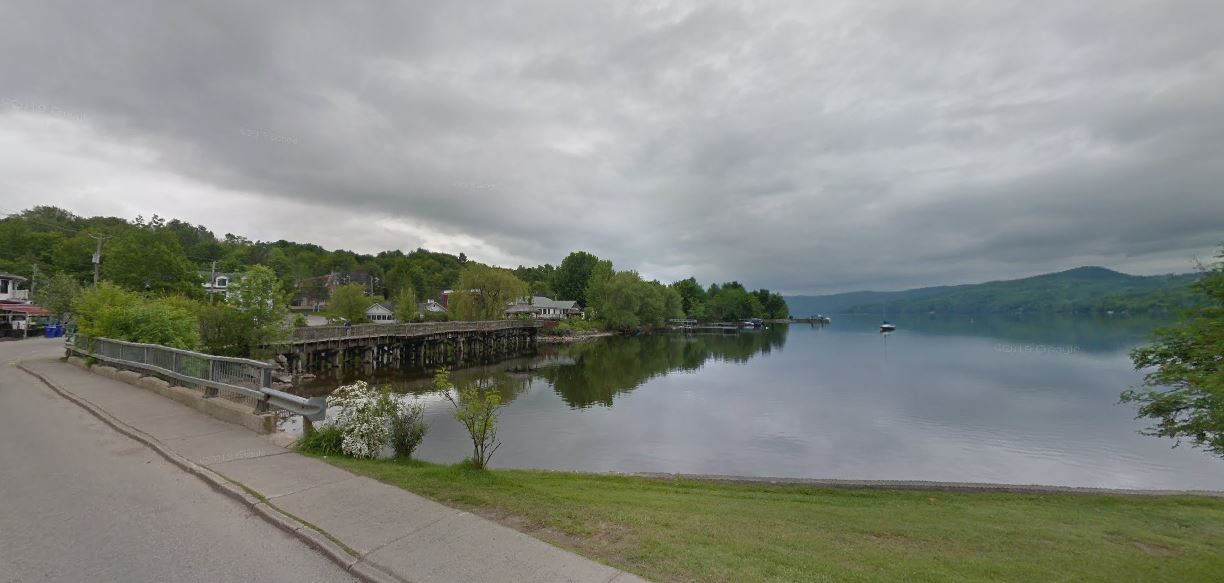 Three Pines is being filmed in Montreal and rural Quebec. Though they haven't specified which small towns will be used in filming, there are a few specific locations Louise Penny has cited as inspiration for the fictional location of Three Pines. We've included Google StreetView links for each so you can click through and virtually wander around the villages.
Who's Starring in Three Pines?
British-American actor Alfred Molina will star as Chief Inspector Armand Gamache.
TV Trivia: Alfred Molina was married to British actress Jill Gascoine (The Gentle Touch) until her death in 2020. They met in the 1980s when she was 49 and he was just 33, and she's quoted saying, "It was lust at first sight." By all accounts, the two enjoyed a happy and devoted marriage until her passing.
Other Three Pines cast members named so far include Rossif Sutherland, Elle-Máijá Tailfeathers, Marie-France Lambert, Tantoo Cardinal, Clare Coulter, Sarah Booth, Anna Tierney, Julian Bailey, Frédéric-Antoine Guimond, Pierre Simpson, Tamara Brown, Frank Schorpion, Marcel Jeannin, Georgina Lynn Lightning, Crystle Lightning, Isabel Deroy-Olson, and Anna Lambe.
Who's Producing Three Pines?
Three Pines is an Amazon Studios series, and it's being produced by Left Bank Pictures (the British production company responsible for The Crown, Wallander, Outlander, and DCI Banks).
Three Pines is executive produced by Andy Harries, Sharon Hughff, and John Phillips for Left Bank Pictures. Sam Donovan, Emilia di Girolamo, and Alfred Molina are executive producers.
Three Pines is adapted by lead writer Emilia di Girolamo, and Catherine Tregenna will pen two additional episodes.
Directors for Three Pines are Sam Donovan, serving as lead director, Mohawk director Tracey Deer, and Daniel Grou. John Griffin will series produce. Tracey Deer also serves as Indigenous consultant, alongside Katsitsionni Melissa Fox. IllumiNative will also consult on the series.
Christina Wayne, head of Canadian Originals at Amazon Studios, said of the series:
With Three Pines we continue to grow our slate of local originals, and overall investment in Canada. The series will be our first locally produced scripted drama, and we are thrilled to work with Left Bank to bring these layered characters, unique setting, and masterfully constructed mysteries that Louise created to Prime Video.
When Will Three Pines Premiere? And How Many Episodes Will There Be?
No official premiere date has been set (yet), but a 2022 premiere seems likely given their filming dates. The series is filming between August and December 2021, and it will launch exclusively on Amazon's Prime Video platform in Canada, the US, Ireland, the UK, Australia, Norway, New Zealand, Sweden, Denmark, Finland, and Greenland.
Elsewhere, Sony Pictures Television will handle distribution.
There will be eight one-hour episodes in Season 1 of Three Pines.