Karen Pirie, Season 2: What We Know Right Now
In some cases, we earn commissions from affiliate links in our posts.
Last Updated on March 4, 2023 by Stefanie Hutson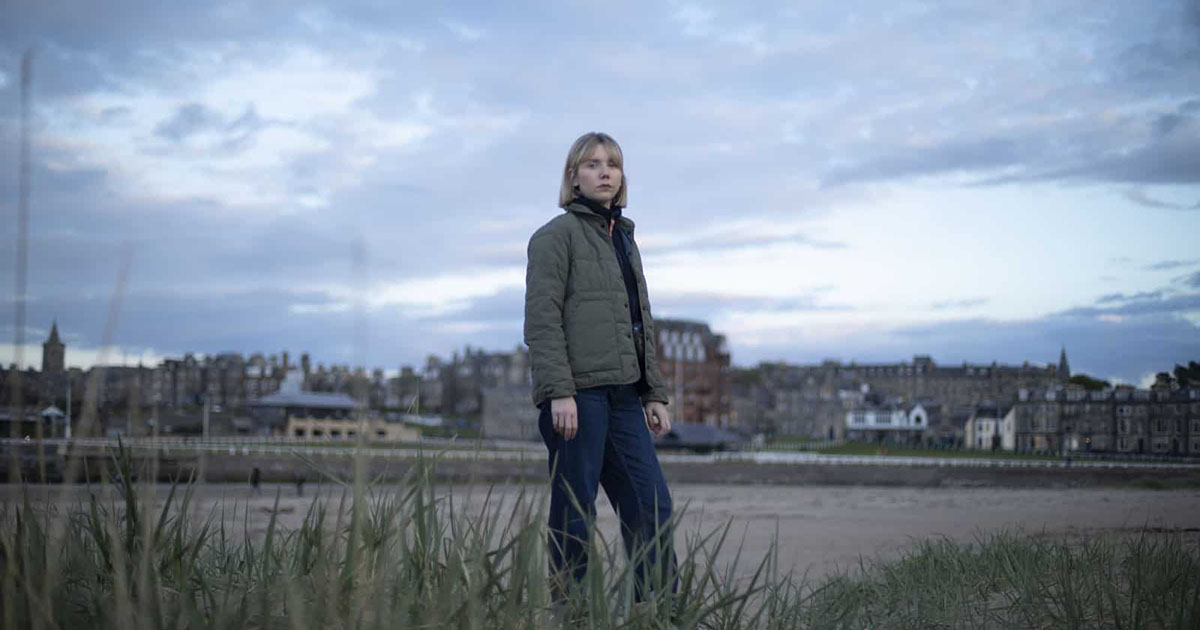 In late 2022, Val McDermid's first Karen Pirie novel came to life on the screen. With overwhelmingly positive reception, many are wondering: Will there be a season 2 of Karen Pirie?
The answer? Yes! In late February 2023, it was confirmed that another season had been commissioned. Here's what we know so far…
What's Karen Pirie About?
The Karen Pirie series is based on the cold case murder mysteries of "Scottish Queen of Crime" Val McDermid, and they're primarily set in the lovely Scottish university town of St. Andrews (where the current Prince and Princess of Wales studied and met). As a side note, it's important to add the "Scottish" caveat when referring to McDermid as any sort of crime queen, as late Agatha Christie's estate is notoriously litigious and they've taken issue with the phrase as a reference to McDermid.
Karen is a promising young investigator whose most notable traits (aside from her capability) are her tenacity and quick mouth. She's small and young, but she doesn't allow herself to be intimidated when she's trying to do what's right.
After a promotion to Police Scotland's Historic Cases Unit, she's assigned to reopen the investigation of teenager Rosie Duff's murder back in 1996. It's become the subject of a true crime podcast, and while suspicion originally fell on the three drunk male students who found the body, they were never charged due to lack of evidence.
As she begins to look into it, she'll uncover an investigation full of problems. Those discoveries will put her in conflict with the same officers who originally worked the case – and someone, somewhere seems determined to do anything to keep the secrets in the past.
Has Karen Pirie Been Renewed for Season 2?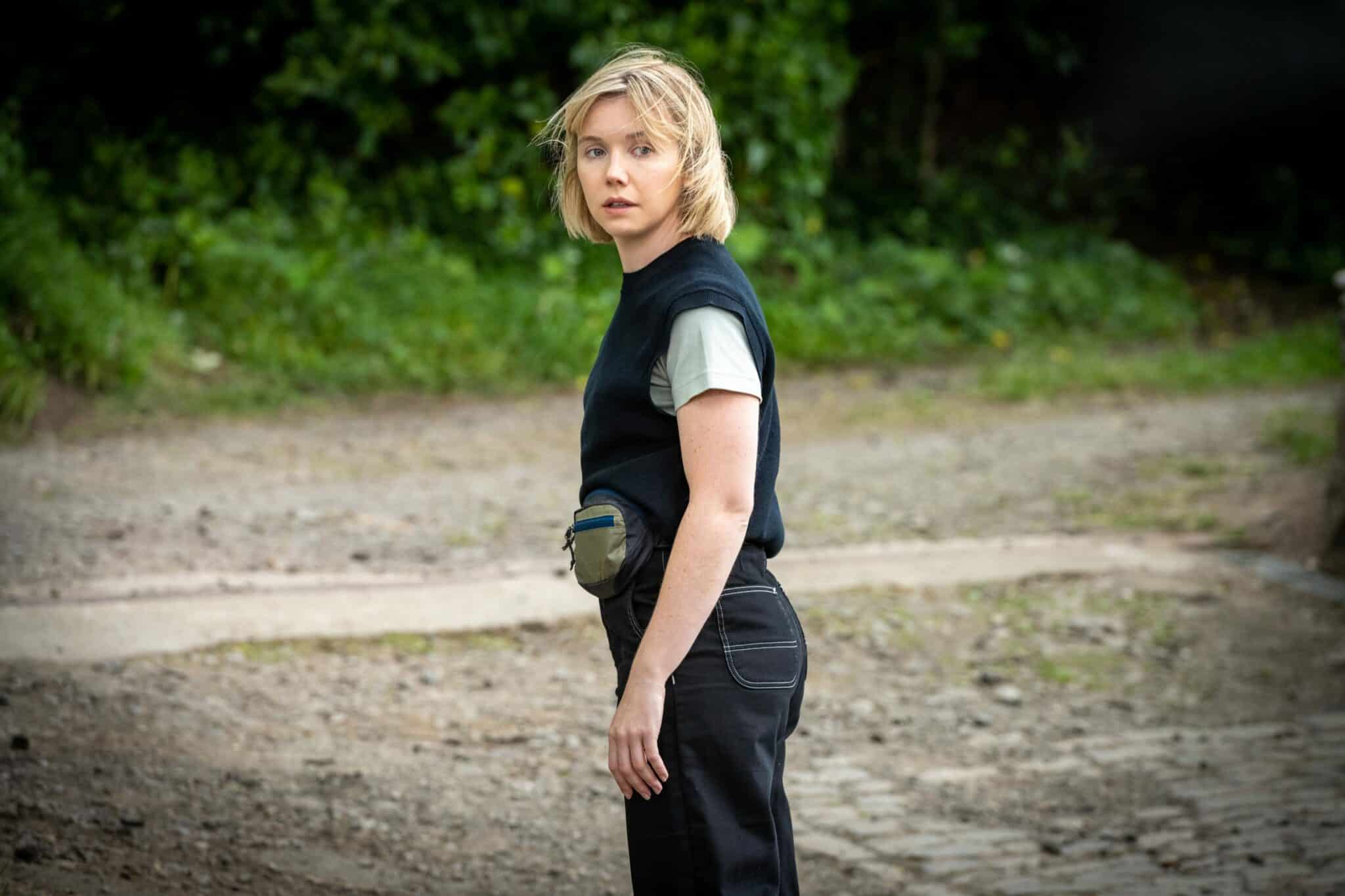 Yes! On the 21st of February (2023), ITV announced that a second season of Karen Pirie was coming. With an average of 5.9m viewers per episode, it was one of ITV's most-watched new dramas of the year.
Of the second season, star Lauren Lyle said:
I'm thrilled that we will continue the life of our fearless young detective Karen Pirie, and of course, her bumbag. I've known for a while how well the show has gone down behind the scenes so it's been a joy to see audiences want more. It's a creative honour to work alongside Emer Kenny with the backbone of Val McDermid's story, season one was incredibly exciting building an original character we hadn't seen before.
What's Happening in Season 2 of Karen Pirie?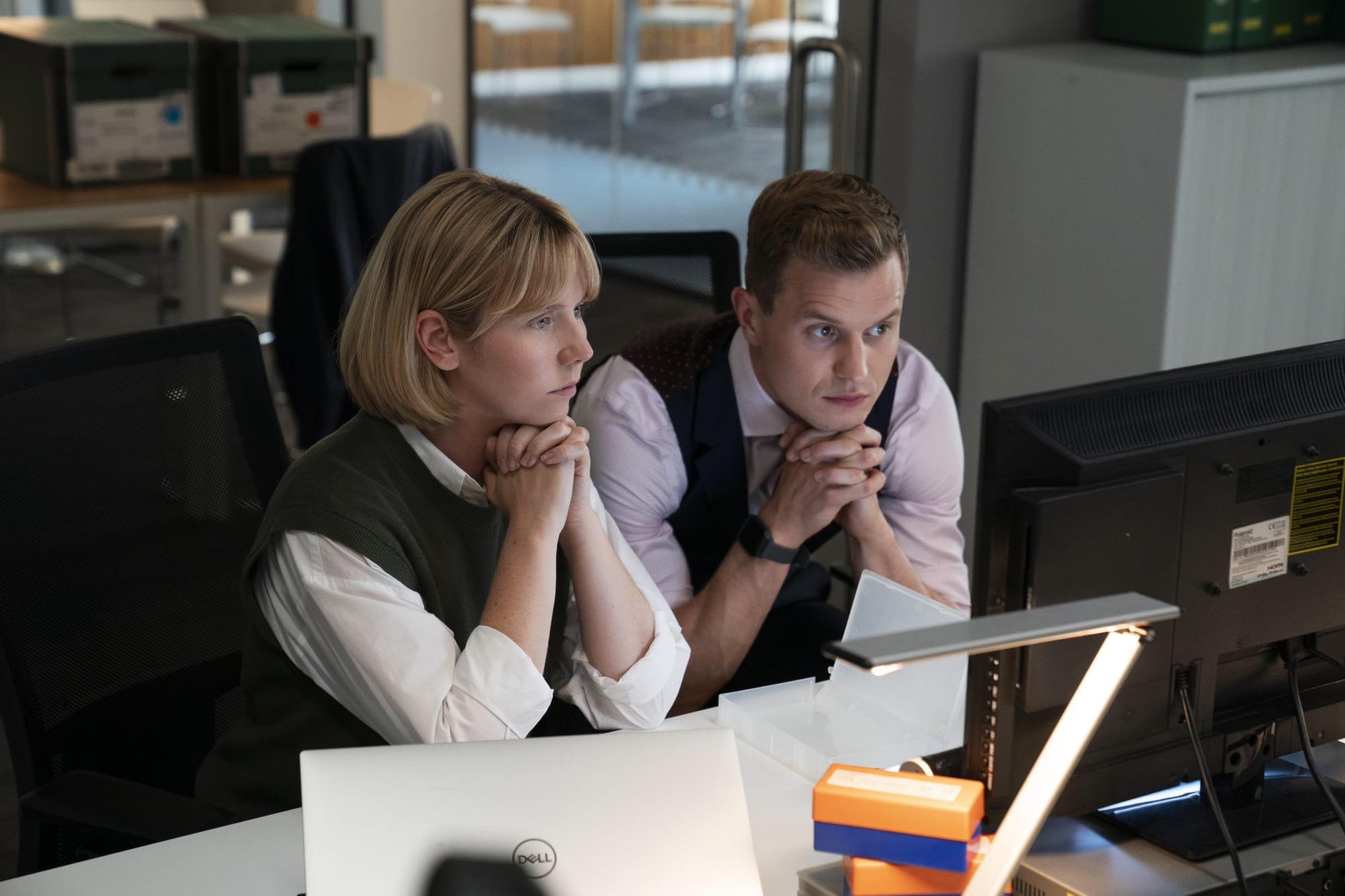 Based on their announcements to date, the television adaptation appears to be approaching the Karen Pirie book series in order – with season 1 adapting The Distant Echo and season 2 taking on A Darker Domain.
In A Darker Domain, the story begins when Michelle Gibson reports that her father has gone missing, DI Karen Pirie – as head of a cold case squad – isn't interested. It's only when Gibson explains that he went missing during the 1984 miners' strike that the case gets her attention.
Given its ties to real-world events and fixed dates, A Darker Domain could prove challenging to adapt. Because the book series began 20 years ago (with the second entry published in 2008), dates in the TV series were adjusted so they could set the series in present-day Scotland.
If they were to adapt A Darker Domain, the question would arise – do they make up a fictitious miners' strike and set it in the 90s? Or do they make the cold case even colder and adjust the ages of the suspects?
It will also be interesting to see how the season compares to Sherwood – last year's popular crime drama set during the miner's strikes.
Season 2 of Karen Pirie will be made up of three 120-minute episodes.
When Will Season 2 of Karen Pirie Premiere?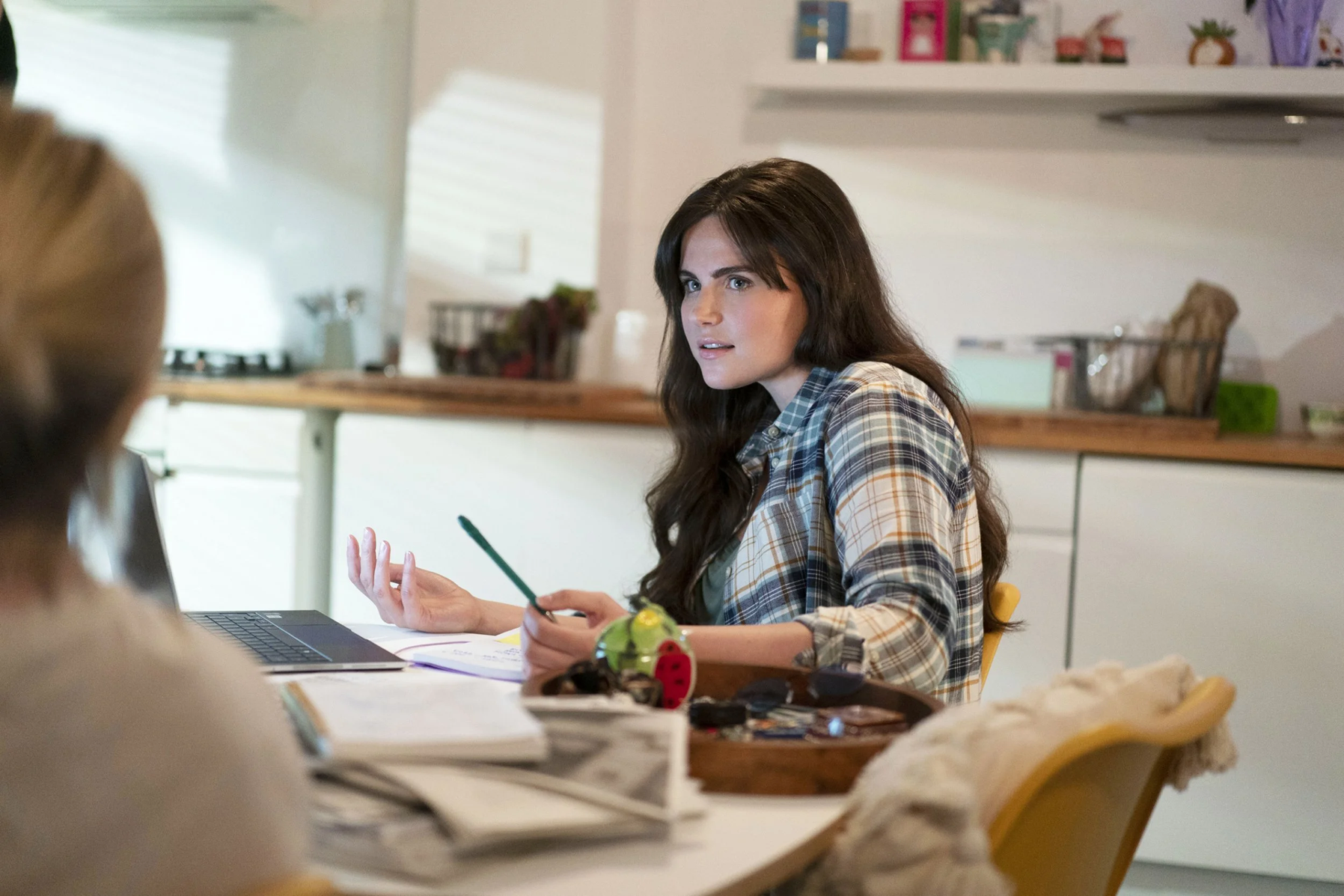 Given that season 2 was only confirmed in February 2023, we'll have a bit of a wait for new Karen Pirie episodes. Production is set to commence in Scotland during early 2024, so we would expect to see the new episodes premiering sometime in autumn 2024 or even winter 2024/25, depending on what else they have in the lineup.
In the UK, the series will be available on ITV, and international distribution will be handled by ITV Studios. In the US, season 1 aired on BritBox – so while it hasn't been officially confirmed, that's where we would expect to see season 2.
While You Wait for Season 2 of Karen Pirie…
Karen Pirie isn't the first of Val McDermid's works to be adapted for the screen. In the past, her works have been adapted into Place of Execution and Wire in the Blood (with Robson Green). If you enjoyed Karen Pirie, we recommend giving them a go.
You can also check out the Karen Pirie book series HERE.