Magpie Murders, Season 2: Moonflower Murders – What We Know So Far
In some cases, we earn commissions from affiliate links in our posts.
Last Updated on January 27, 2023 by Stefanie Hutson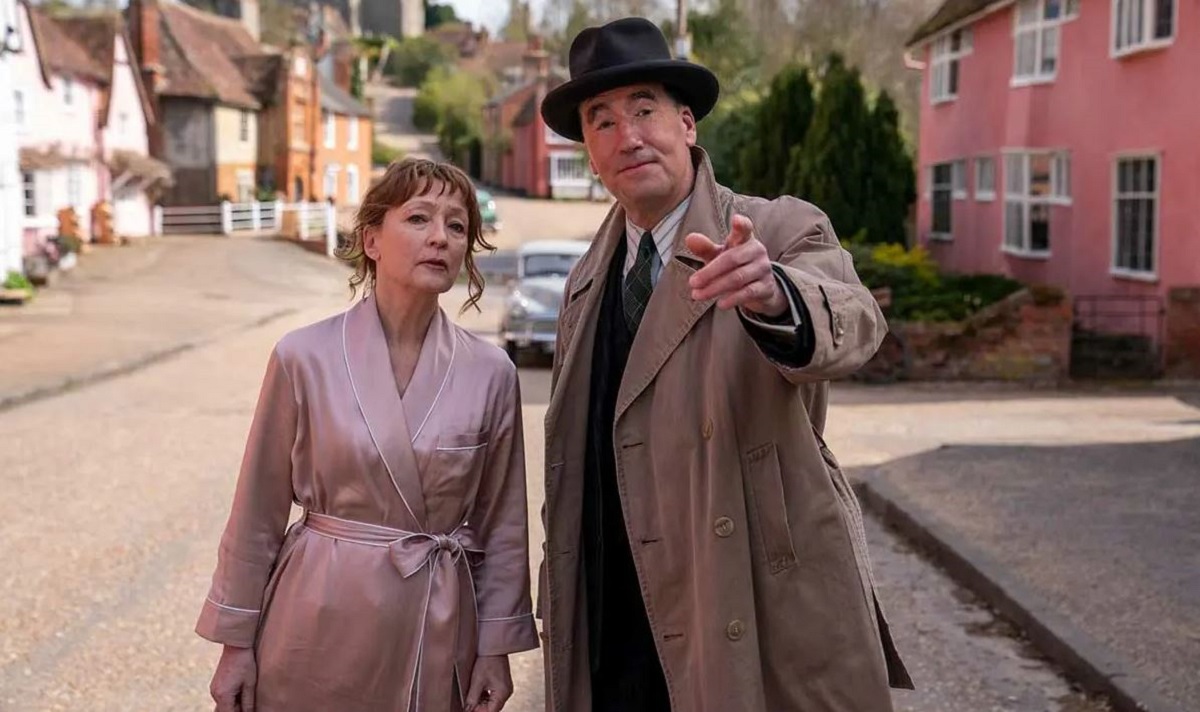 If you enjoyed the TV adaptation of Anthony Horowitz's Magpie Murders, you'll be pleased to know there's more on the way. Season 2 of Magpie Murders is coming in the form of an adaptation of the second book in the series, Moonflower Murders. Quite a lot changes between the two books, but they're still tied together by the presence of Susan Ryeland and Atticus Pünd.
What's Magpie Murders About?
Magpie Murders is a murder mystery within a murder mystery, based on Anthony Horowitz's 2016 novel of the same name. It follows book editor Susan Ryeland as she becomes involved in solving the murder of a bestselling author – only to find that his final, unfinished manuscript includes a murder mystery that bears striking similarities to his own death.
Both the book and TV series are part modern mystery, part period mystery. Ryeland's life takes place in modern-day England, while the mystery in the novel is set several decades earlier.
In the TV adaptation, Lesley Manville (Mum) stars as Susan Ryeland, while Tim McMullan (Foyle's War) plays Atticus Pünd. Perhaps not surprisingly, Horowitz's talented wife Jill Green (Foyle's War, Alex Rider) is the executive producer for the series.
What's Moonflower Murders About?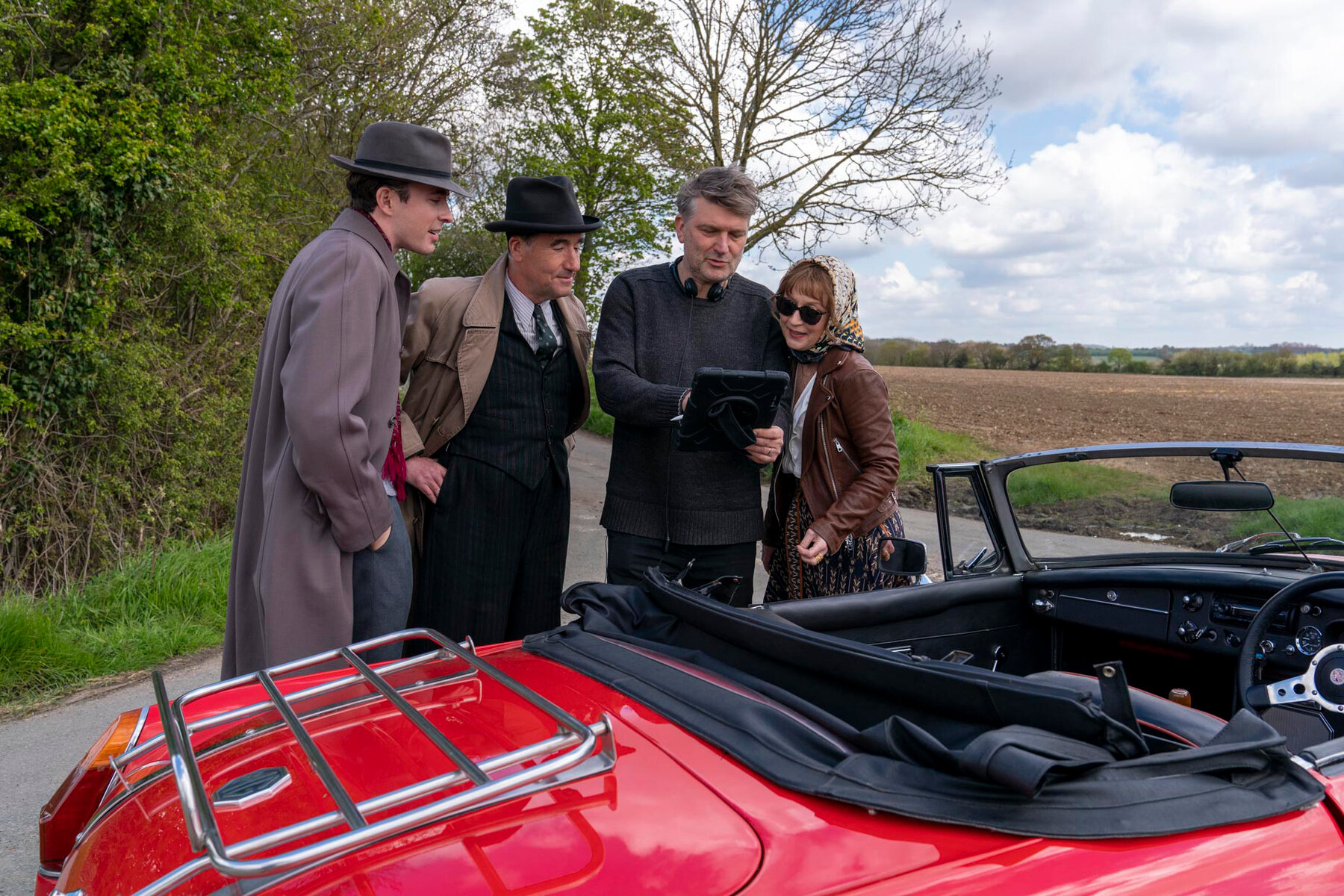 Note: Accurately describing Moonflower Murders means offering some very minor spoilers for Magpie Murders (and it effectively rules out a possible suspect). If you've not finished it, we recommend skipping to the next section.
Moonflower Murders (aka Magpie Murders, Season 2) picks up a short while after Magpie Murders, and we find former publisher Susan Ryeland retired and living the good life in Greece with her boyfriend Andreas. Everything seems perfect, yet she finds herself part exhausted, part bored.
It turns out, running a hotel takes a lot of work – and she misses London. That's when the Trehearnes come to stay.
During their stay at the hotel, they share a story about a terrible murder that took place when their daughter was getting married at a quaint Suffolk inn. That alone would be enough to pique Ryeland's interest, but when she realises her former writer, the late Alan Conway, knew the murder victim and once visited the hotel…well, that's all she needed to hear.
Conway's third book was based on that very crime.
The Trehearnes' daughter, Cecily, read the book and she thinks it proves the man convicted of the crime was actually innocent. When Susan finds out Cecily has gone missing, she decides to go to England to find out what really happened.
When Will Magpie Murders, Season 2: Moonflower Murders Premiere?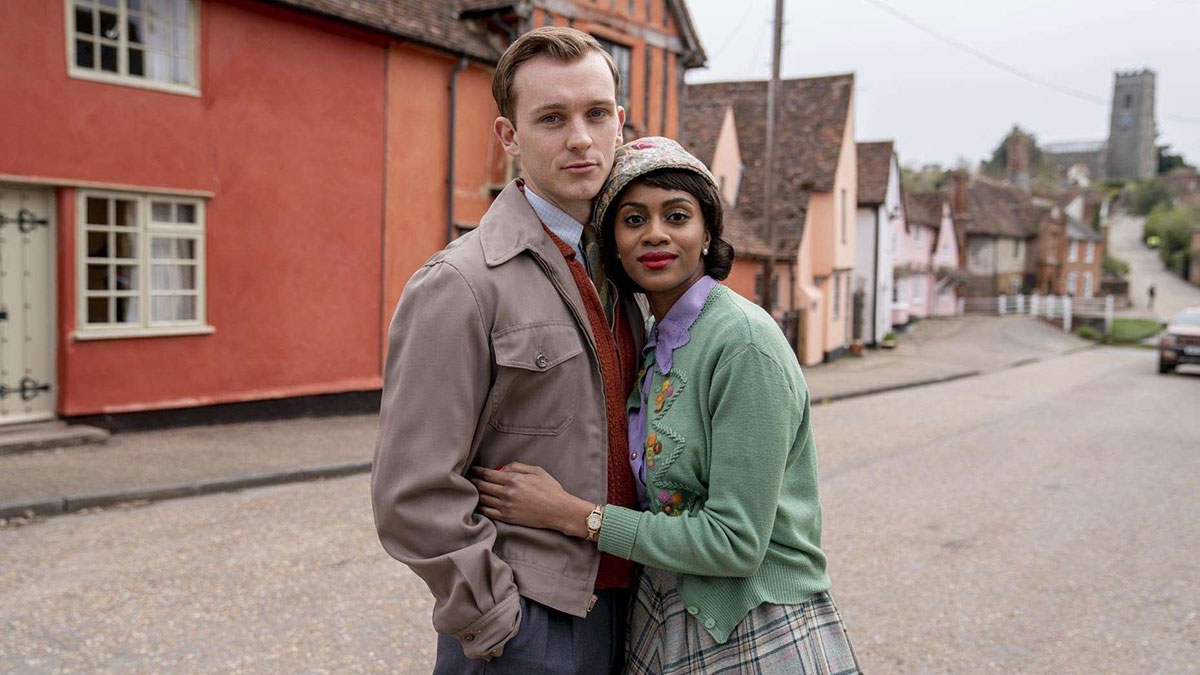 At present, it's too soon to know. What we do know is that Eleventh Hour Films has put out a casting notice for the upcoming production – meaning things will probably be getting underway fairly soon. Based on that kind of timeline, we would expect to see episodes hitting the screen by late 2023 or early 2024 at the earliest.
In terms of where to watch it, it's fairly likely (though unconfirmed for now) that we'll see it popping up in the same place as season 1 of Magpie Murders. In the UK, it aired on BritBox, while US audiences watched it on PBS Masterpiece.
While You Wait for the Follow-Up to Magpie Murders…
If you haven't already, we strongly recommend reading the Susan Ryeland books. There are two for now, though Anthony Horowitz has been promising a third and final volume for the last couple of years.
In a 2022 interview with Assignment X, Horowitz said:
There is a third Susan Ryeland book on its way. I haven't decided yet whether Atticus Pünd is going to appear in it, which may sound strange, but having done two of these cross-century novels within novels, I'm not sure if I've got it in me to do it a third time. I feel I've exhausted every trick. I have come up with an idea, which is set only in the present, but still does the book within a book, which is very different and very surprising, and has a clue in it that I can promise you has never been done in a book before.
If you enjoy Horowitz's writing, you may also enjoy his Hawthorne and Horowitz novels. The books follow an eccentric detective and a fictionalized version of Horowitz himself as they solve a variety of murders together. It sounds gimmicky, but they're surprisingly good.
You can learn more about Anthony Horowitz's novels HERE.