Shakespeare and Hathaway Season 4: Premiere Date & Where to Watch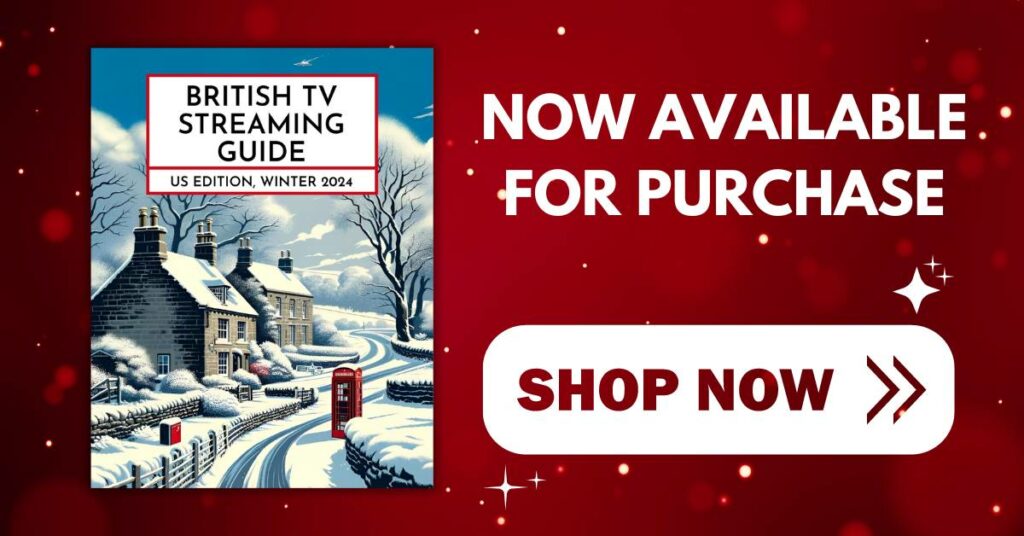 The British TV Streaming Guide: US Edition, Winter 2024 is now available. Get yours HERE.
In some cases, we earn commissions from affiliate links in our posts.
Last Updated on April 19, 2022 by Stefanie Hutson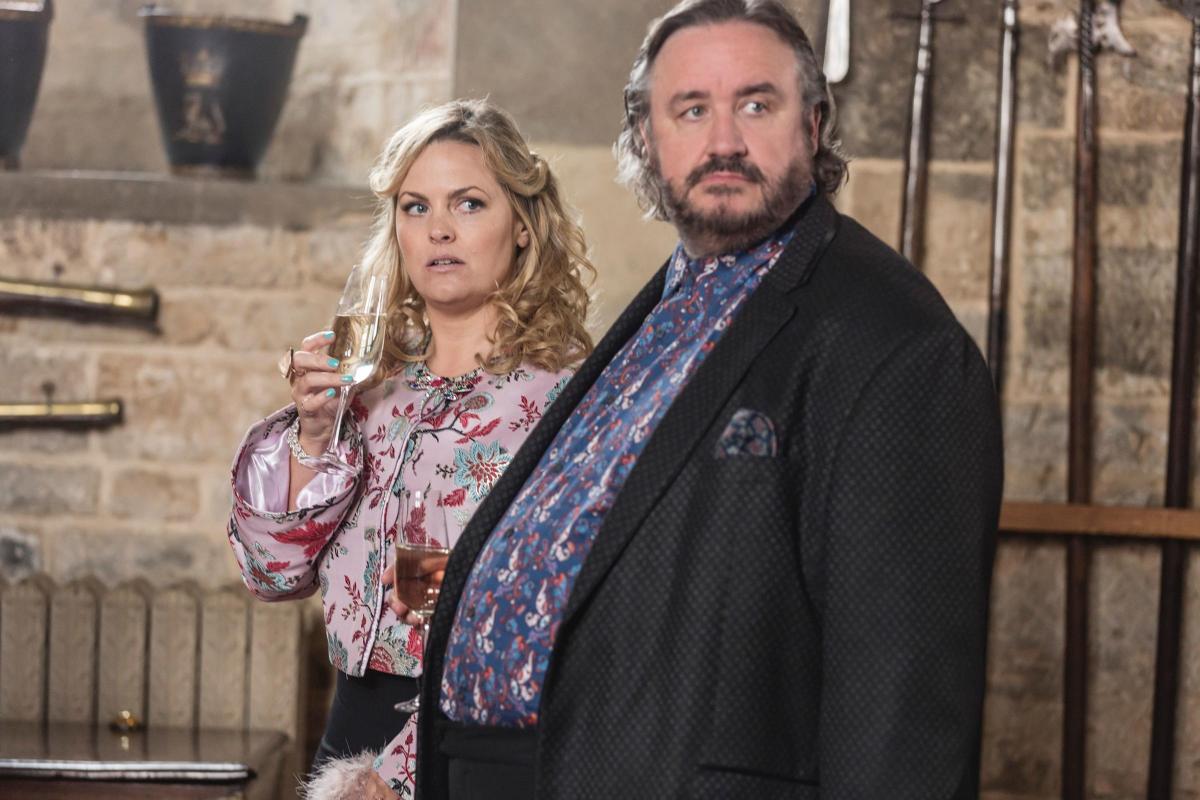 If you've been watching the past three seasons of Shakespeare and Hathaway, you probably want to know: When does Season 4 of Shakespeare and Hathaway premiere? And where can I watch it?
Shakespeare and Hathaway stars Mark Benton as disgraced police officer-turned private detective, with Jo Joyner as PI Luella Shakespeare. The duo met while Luella was investigating her untrustworthy fiance, and they've been partners ever since.
What's Happening in Season 4 of Shakespeare and Hathaway?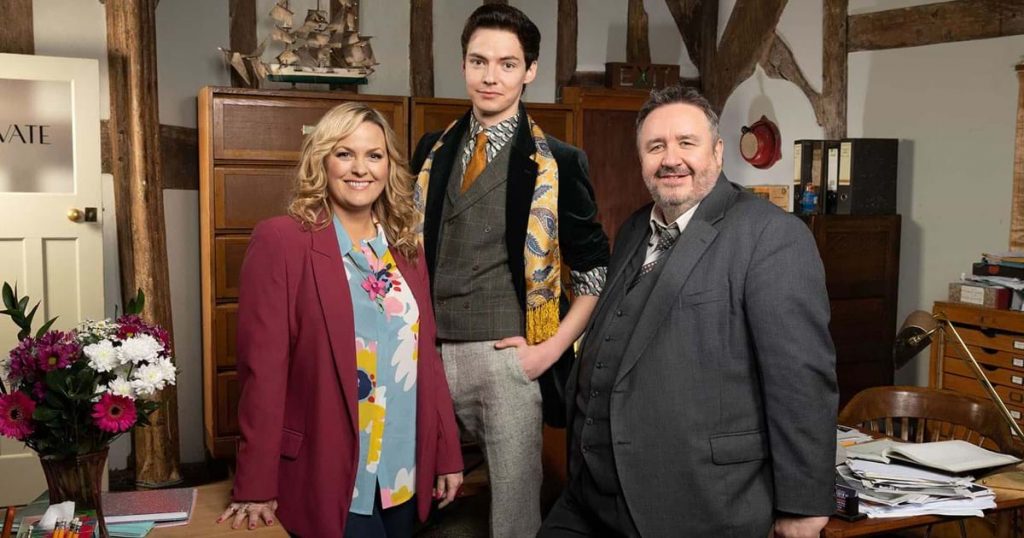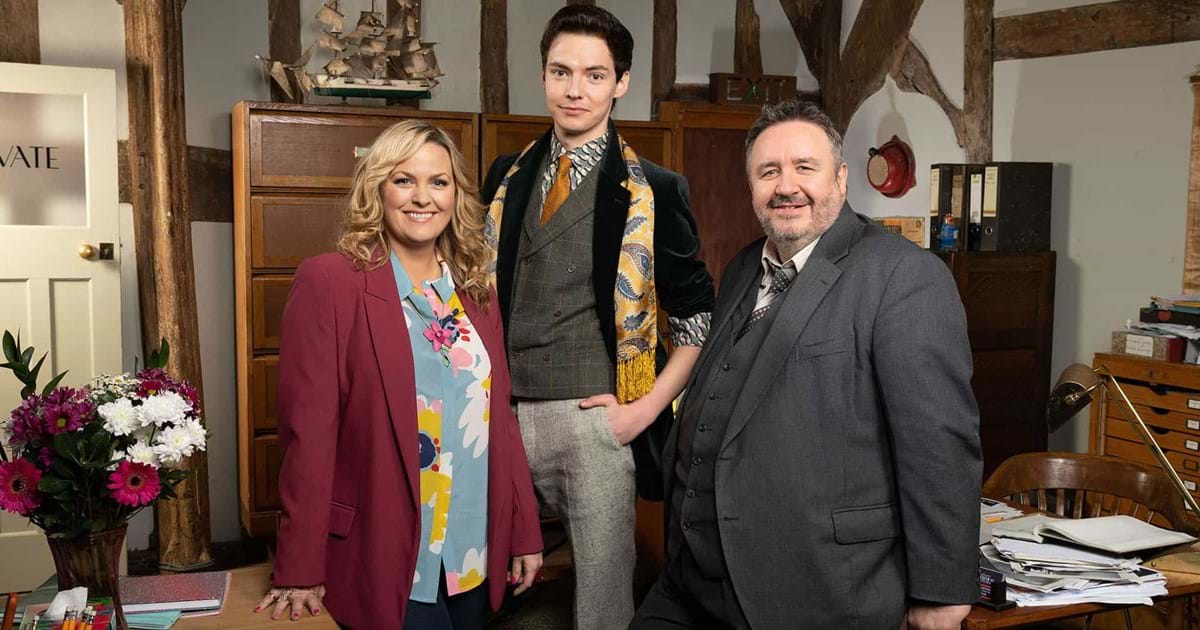 Shakespeare and Hathaway is mostly set in the market town of Stratford-upon-Avon in Warwickshire. If you're curious about the area or just missing trips outside the house, we recommend a Google walk around Stratford-upon-Avon. It's fun and easy to do – just click HERE. It works best on a desktop or laptop computer (though it's not impossible to look around on your phone or tablet).
The link will put you in the middle of town, and you can use your computer and mouse to "walk" the streets. You can even go inside some buildings. It's not the same as being there, of course, but it's a great way to see the area.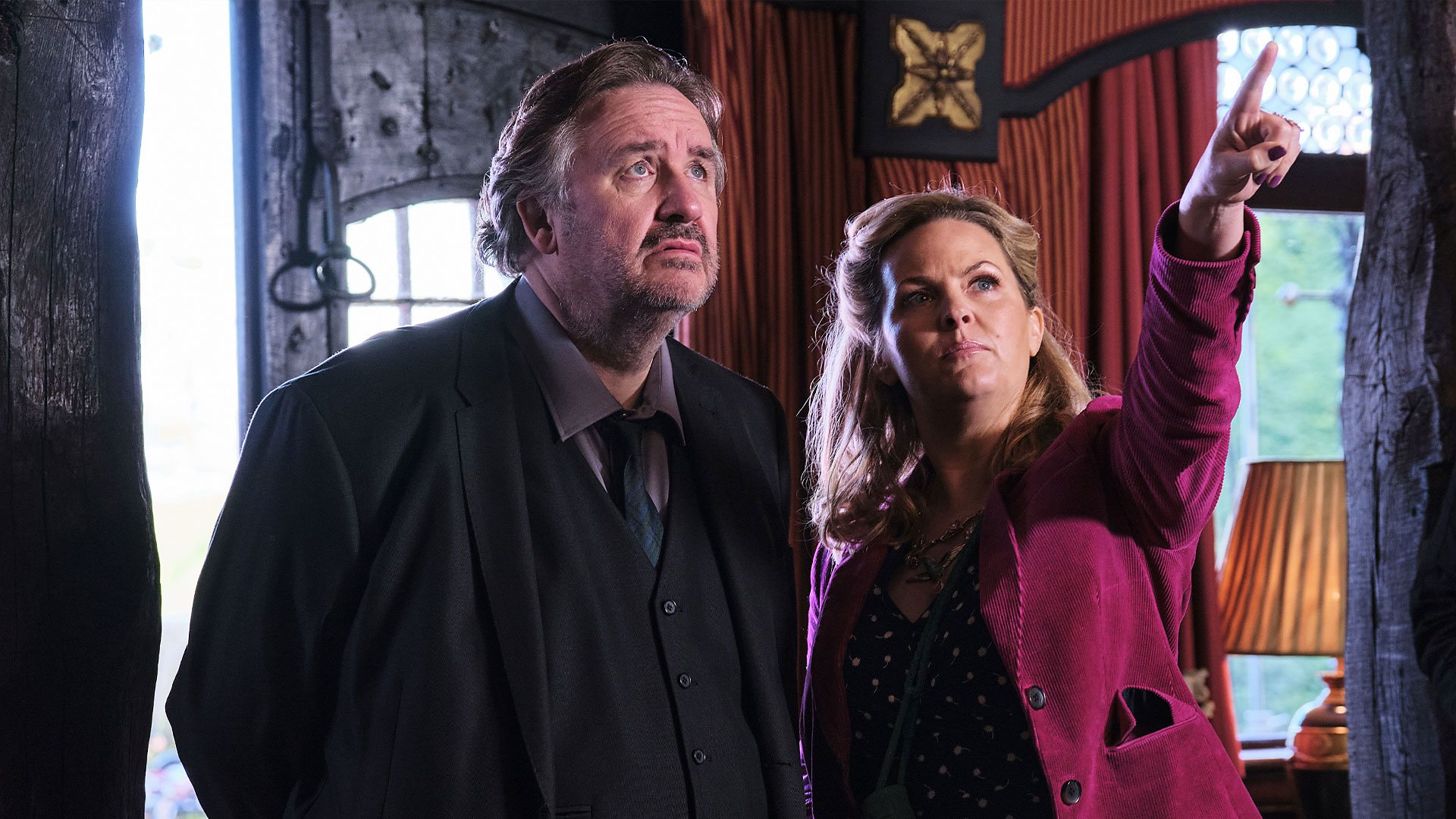 The new season has 10 episodes:
If It Be Man's Work – When a local tech company fears they have a mole, Spider calls Frank and Luella to help out.
If Music Be the Food of Love – This episode sees Frank and Luella entering the world of ballroom dancing – and learning about the dangers of entering into a tontine.
Too Much of Water – When a former beauty pageant winner is drowned, Frank and Luella investigate her dark past.
Most Wicked Speed – After an American PI is arrested for murder, Frank and Luella find themselves pulled into the world of valuable muscle cars.
Hunger for Bread – Luella goes undercover at a local slimming club – but her investigation goes a bit sideways when she finds out her sister is a member.
Die We Must – After an important manuscript goes missing, Frank and Luella end up trapped in a famous author's home.
Some Cupid Kills – In the course of their investigation at a "Shakespeare-for-hire" company, Frank and Luella learn there's more drama behind the scenes than on the stage.
And Rarest Parts – A wealthy trainspotter hires Frank and Luella to investigate a case of possible paranormal activity.
Time Decays – A peaceful Shakespeare walk turns terrifying when one of the walkers is murdered…and Frank is suspect number one.
No More Desire a Rose – This episode appears to have been delayed in the UK, and a description has not yet been made available.
Who's in the Cast for Season 4 of Shakespeare & Hathaway?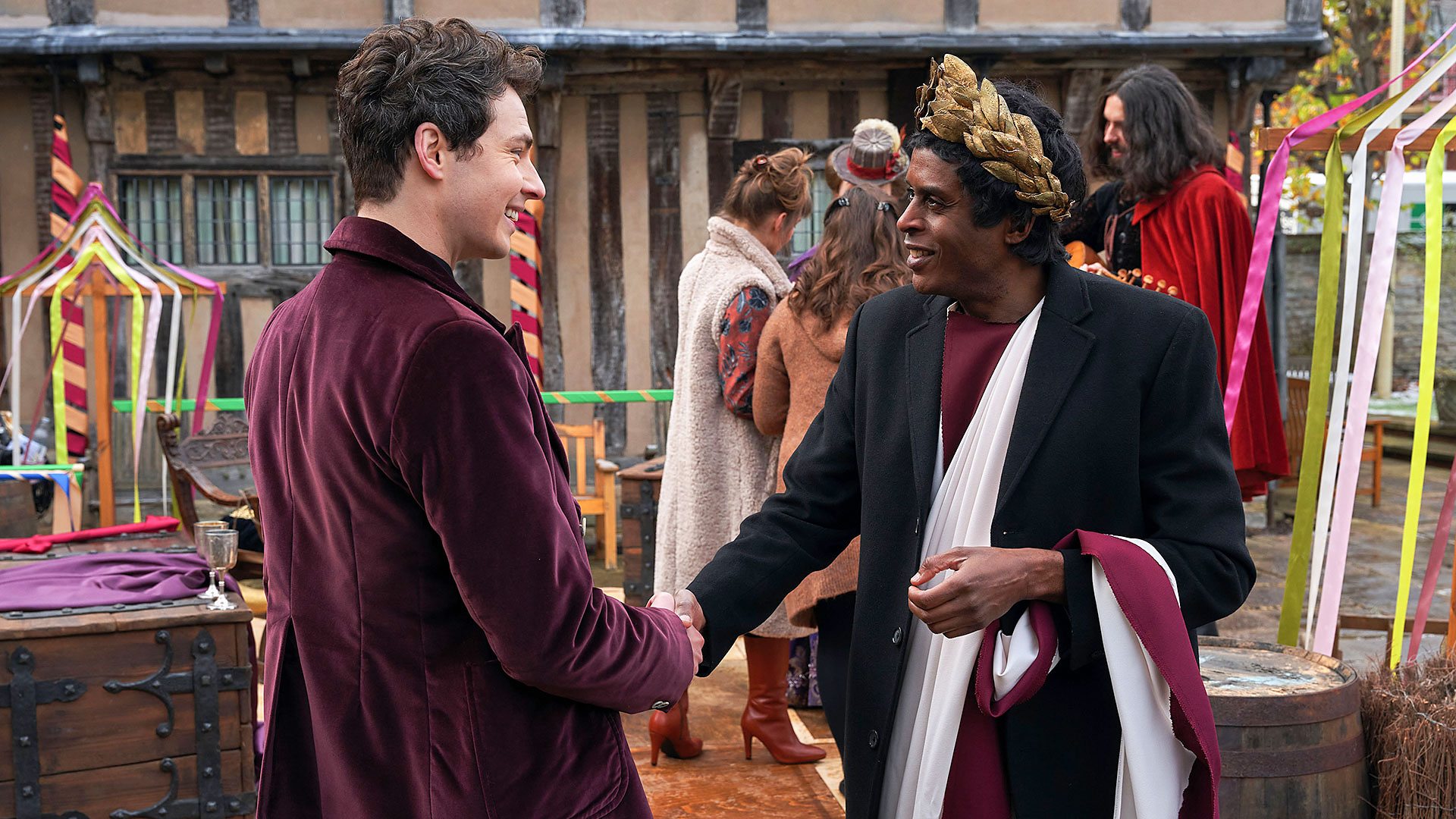 The main cast is set to return – Joy Joyner as Luella Shakespeare, Mark Benton as Frank Hathaway, and Patrick Walsh McBride as Sebastian Brudenell, the detective agencies only employee who is their receptionist and undercover agent. Darren Evans also returns briefly as Spider, and Yasmin Kaur Barn is back as PC Viola Deacon. Tomos Eames will also be back as DS Joe Keeler.
Guest stars for the new season include Jame Glover (Agatha Raisin), Danny John-Jules (Death in Paradise), and Tracy-Ann Oberman (Eastenders). Other guest stars include West End actresses Jodie Prenger and Ruthie Henshall.
When Does Series 4 of Shakespeare and Hathaway Air & Where Can I Watch It?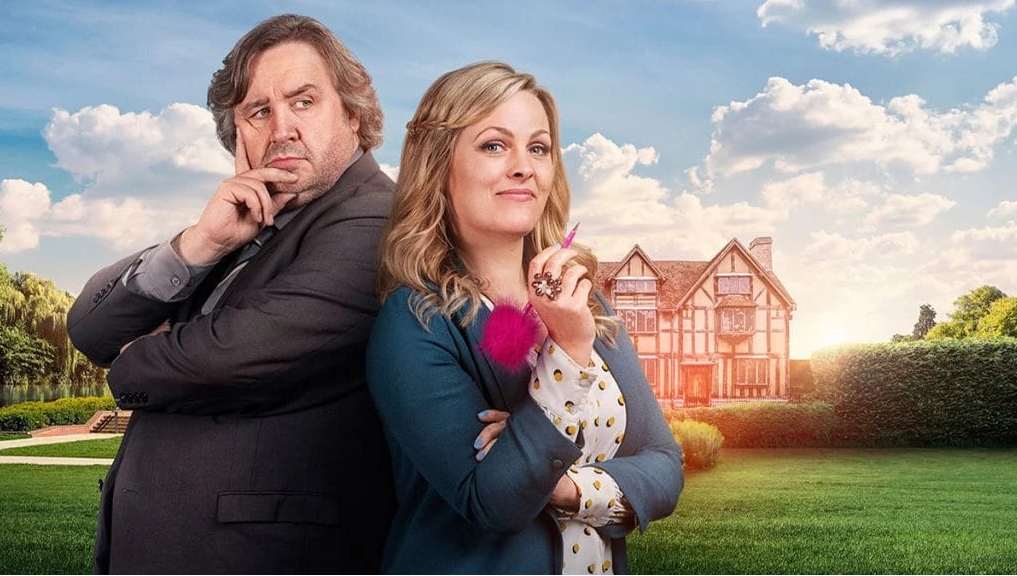 As usual, air dates will vary by location.
UK Premiere Date: Shakespeare & Hathaway, Series 4
In the UK, season 4 began airing on 14 February 2022, with daily (weekday) episodes through the 24th.
US Premiere Date: Shakespeare & Hathaway, Season 4
In the US, the new season will premiere on BritBox on April 19th. The episodes will be dripped over time, with two episodes available on the 19th.
Will You Be Watching Season 4 of Shakespeare and Hathaway?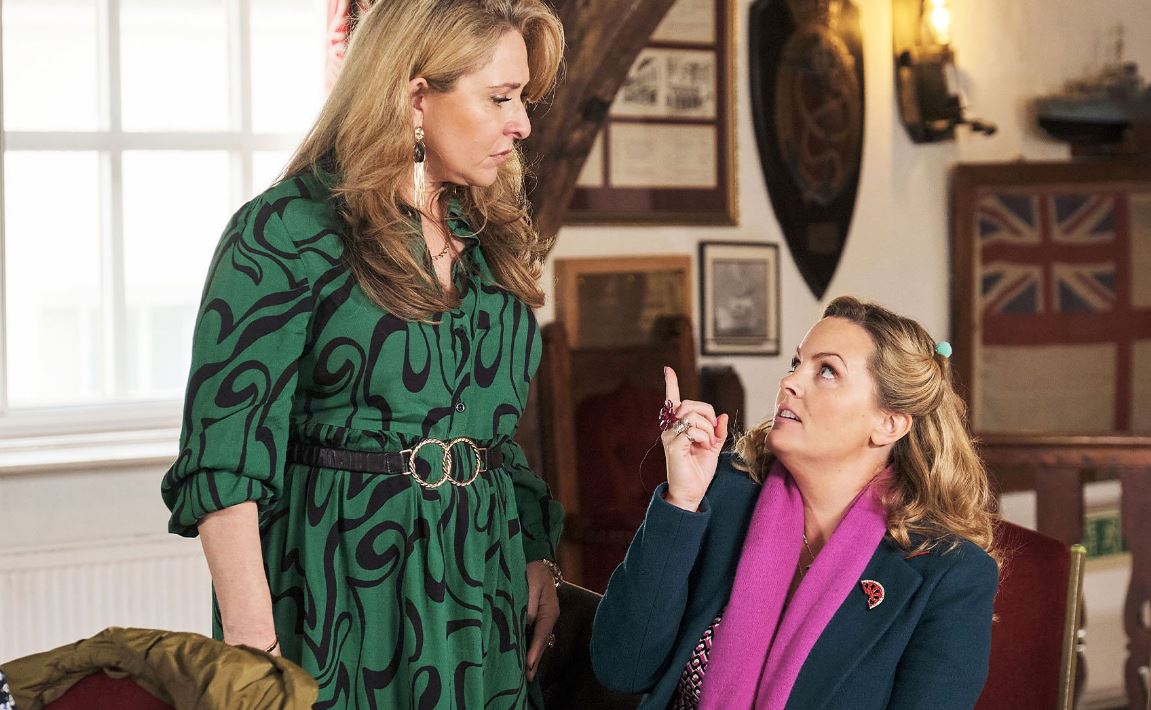 Will you be tuning in for season 4 of this quirky, cosy mystery? We certainly will.