70+ Delightful British Travel Shows on Amazon Prime Video
In some cases, we earn commissions from affiliate links in our posts.
Last Updated on December 18, 2020 by Stefanie Hutson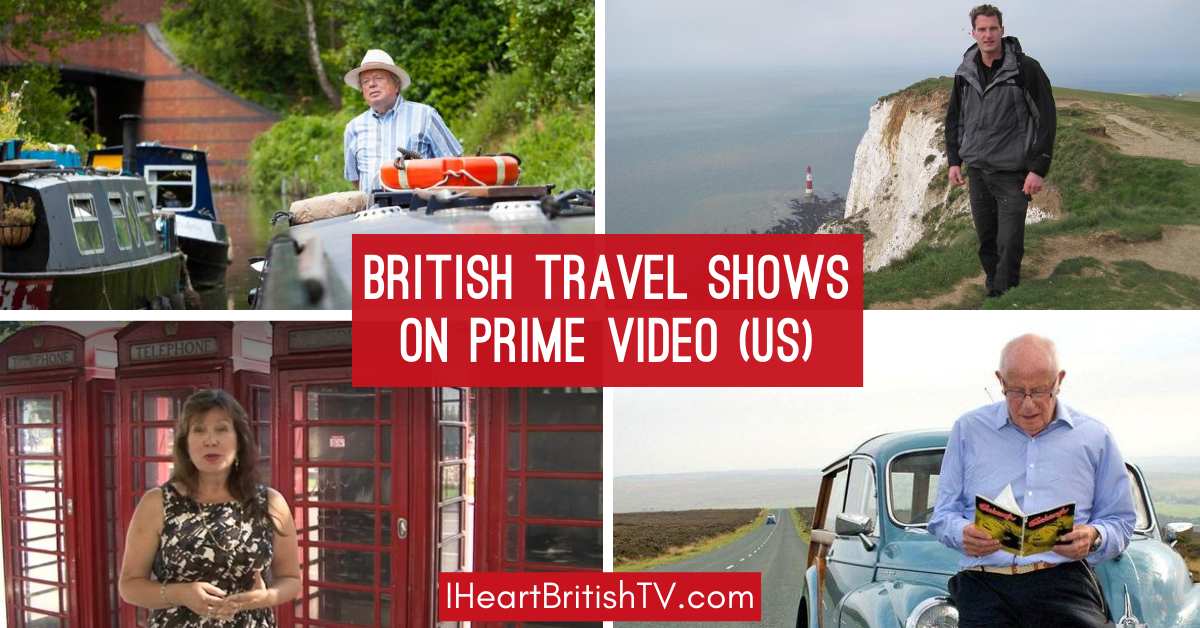 Whether you're a long-time travel show fan or just someone looking for a travel substitute while the world remains in lockdown, Amazon's Prime Video service has tons of videos to help with your unfulfilled travel urges. Of course, this being a British TV site, we're focused on those with a British connection – either a British presenter or something filmed in the British Isles (for the purposes of this post, we're including Ireland).
We found 72 travel programmes available with your Prime Video or Amazon Prime membership – so grab a notebook for recording any future travel ideas, and dig in!
Note: This listings are accurate for the US at time of publication. Some may be available on Amazon in other countries, but we can't make any promises about that. While we make every effort to keep things updated, the offerings of streaming services change almost daily, so you may find some that become unavailable in the coming months.
***Special note for our American readers: If you want a guide to more British TV shows on both Amazon and other streaming services, check out our British TV Streaming Guide. It's a handy printed guide to roughly 2000 British TV shows across 19 different US streaming services – including an index in the back for looking up the appropriate streaming services by show name.
70+ British Travel Shows on Amazon's Prime Video (US)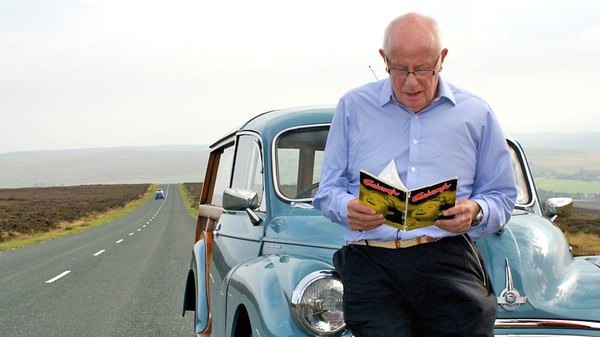 Bath, England – Date Unknown – This extremely short 4-part series offers excellent views of Bath, and would be perfect for anyone who is considering including it on an upcoming trip.
Battle Castle – 2012 – Historian Dan Snow takes us to six of the world's most important castles and tells their stories. Two of them are British.
Britain's Best Drives – 2009 – Richard Wilson (One Foot in the Grave) celebrates the 50th anniversary of Britain's first motorway with a trip around the country in six classic cars.
Crown and Country – 1998 to 2007 – Edward Windsor (son of Queen Elizabeth II) takes us on a tour of some of Britain's most famous landmarks.
Daniel & Majella's B&B Road Trip – 2016 – This show offers a delightful journey through some of the loveliest B&Bs in Ireland.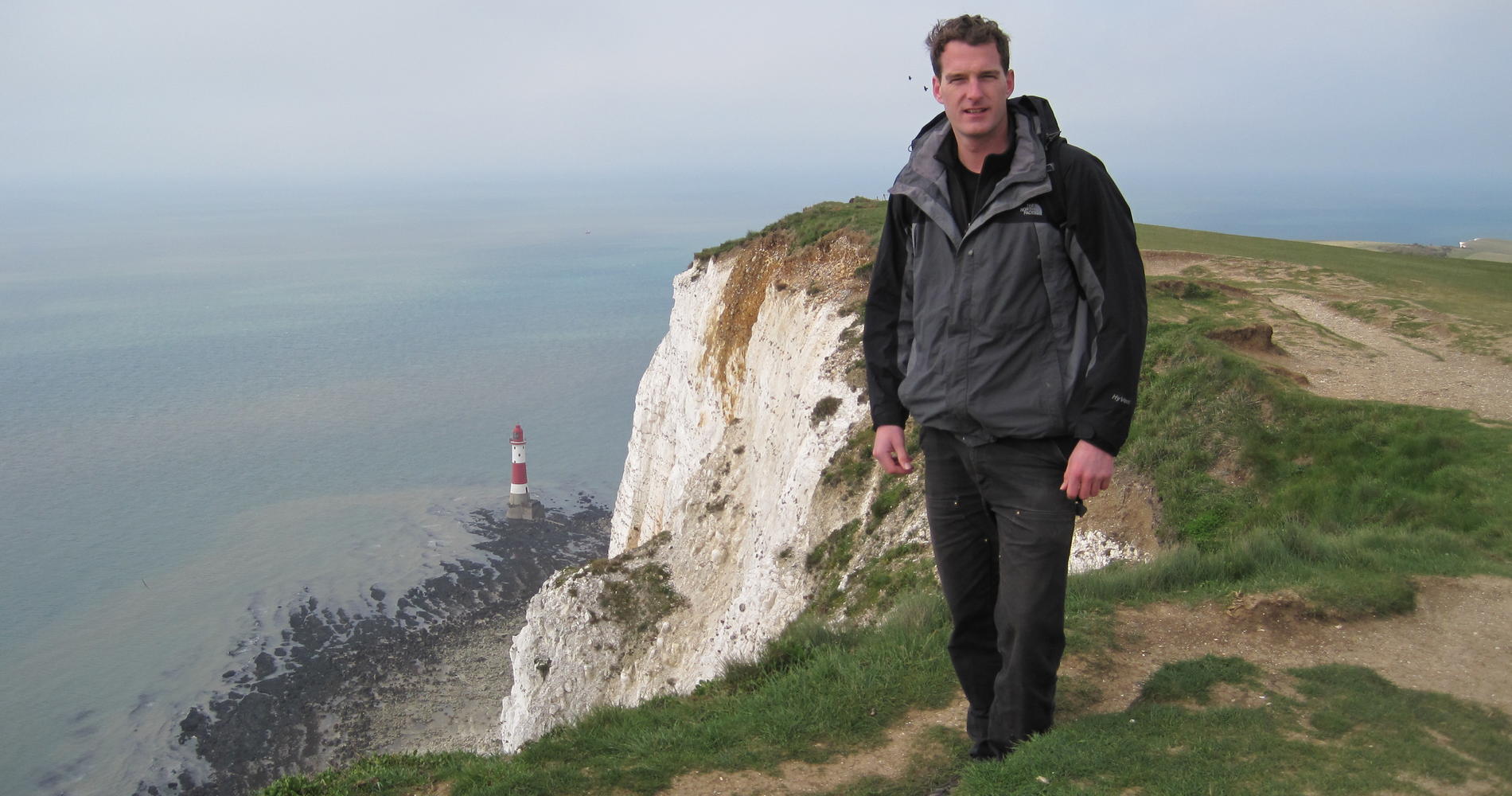 Dan Snow's Norman Walks – 2010 – Presenter Dan Snow walks us through some of the areas of Britain with significant Norman history.
Derek Acorah's Ghost Towns – 2013 – This paranormal investigation show takes you around England with host Derek Acorah.
Discover England – 2004 – With 13 episodes on different regions of England, this series is a wonderful way to experience England when you can't actually be there.
Discover Ireland – 2000 – Once you've watched Discover England and Discover Scotland, why not check out Discover Ireland? Sadly, there is no Discover Wales or Discover Northern Ireland.
Discover Scotland – 2004 – Heavy on the history, this series offers four 1-hour episodes that take you around Scotland.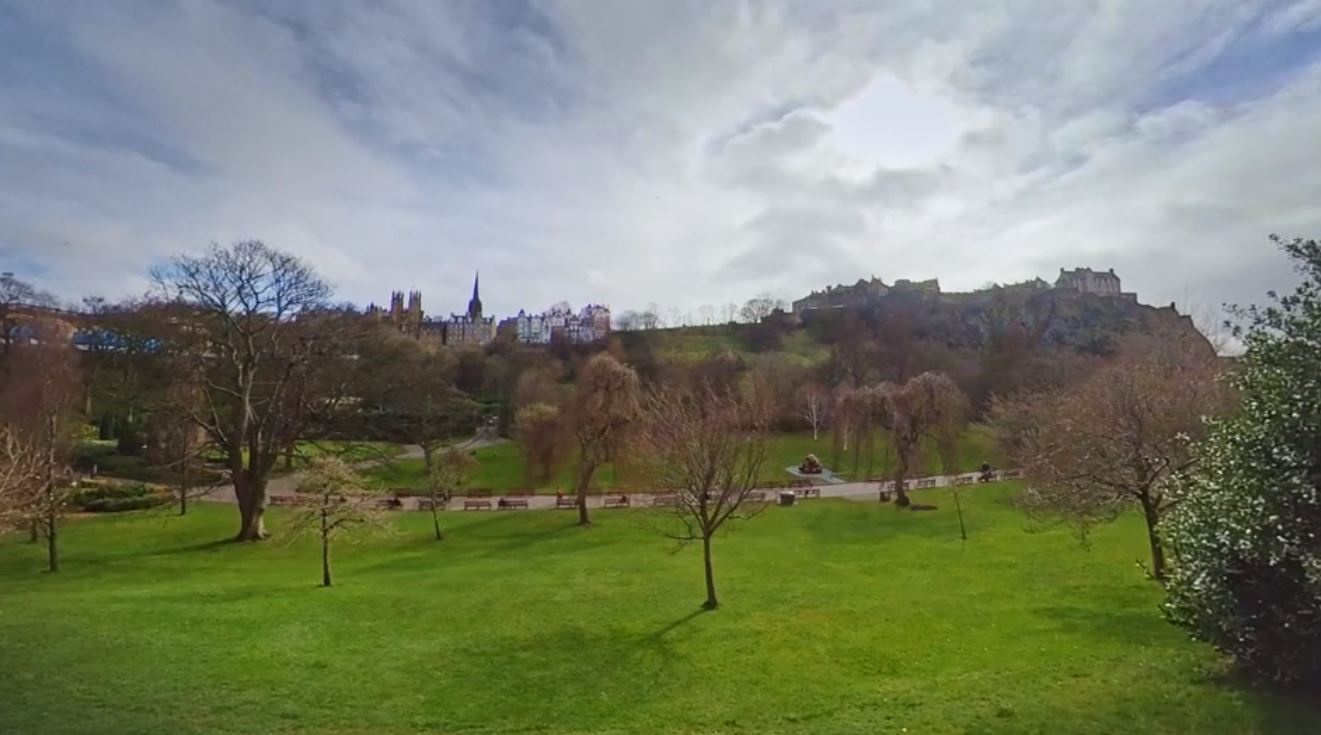 Edinburgh: More than Words – 2019 – This brief programme takes you on a quick tour through the streets of Edinburgh.
Galway, Ireland: Busy Streets and Irish Music in the Pubs – 2018 – This series looks around Galway, Ireland.
Great Estates of Scotland – This four-part series includes episodes on locations around Scotland, including Rosslyn Chapel (perhaps best known because of the Da Vinci Code).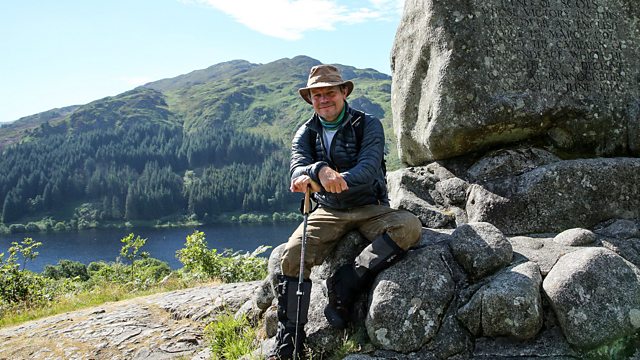 Grand Tours of Scotland's Lochs – 2017 – Historian Paul Murton takes us on an incredibly scenic journey around some of Scotland's most beautiful lochs.
Grand Tours of the Scottish Islands – 2013 to 2016 – Paul Murton guides us around some of Scotland's most beautiful islands.
Great Irish Journeys with Martha Kearney – 2015 – Martha Kearney follows in the footsteps of Irish geologist and artists George Victor Du Noyer in this four-part series. The series focuses on how Ireland looked during the early 19th century, and the close relationships its inhabitants had with the land.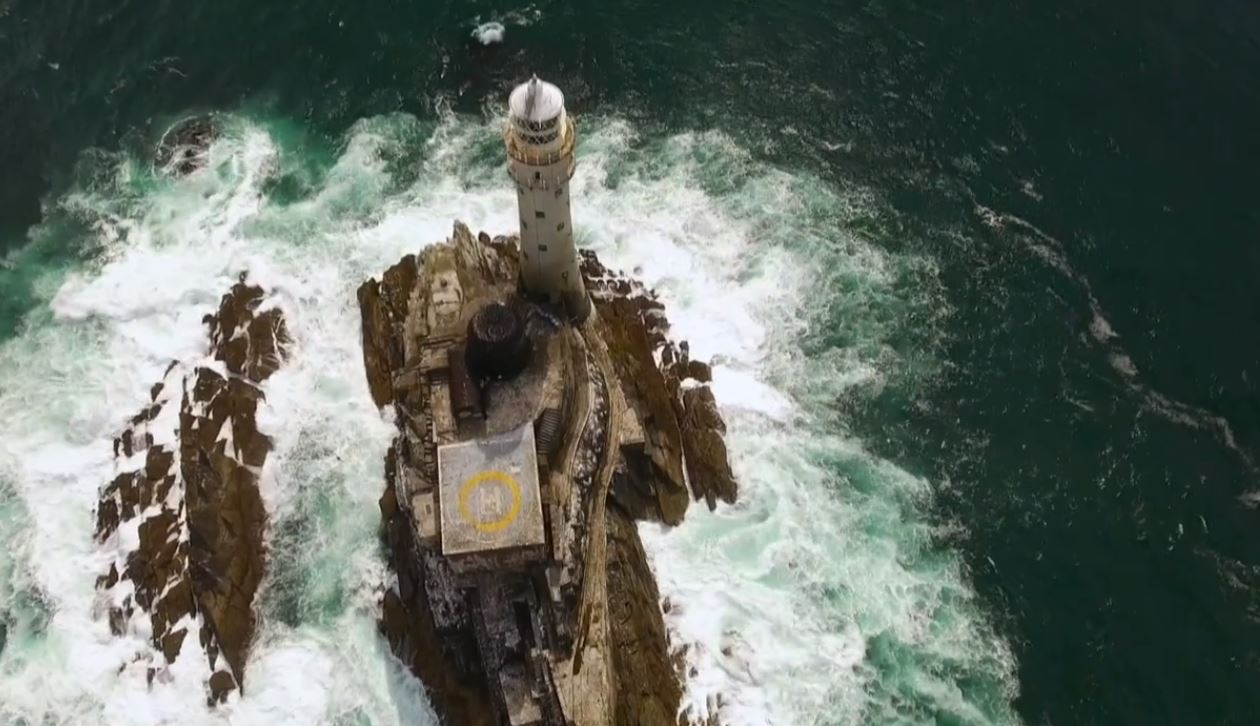 Great Lighthouses of Ireland – 2019 – With gorgeous coastal footage, this series gives you a mix of history, science, and scenery – along with plenty of stories from lighthouse keepers of today and yesterday.
Guardians of the Night – 2007 – This series offers a look at the history of lighthouses, with on-location footage from lighthouses around the world.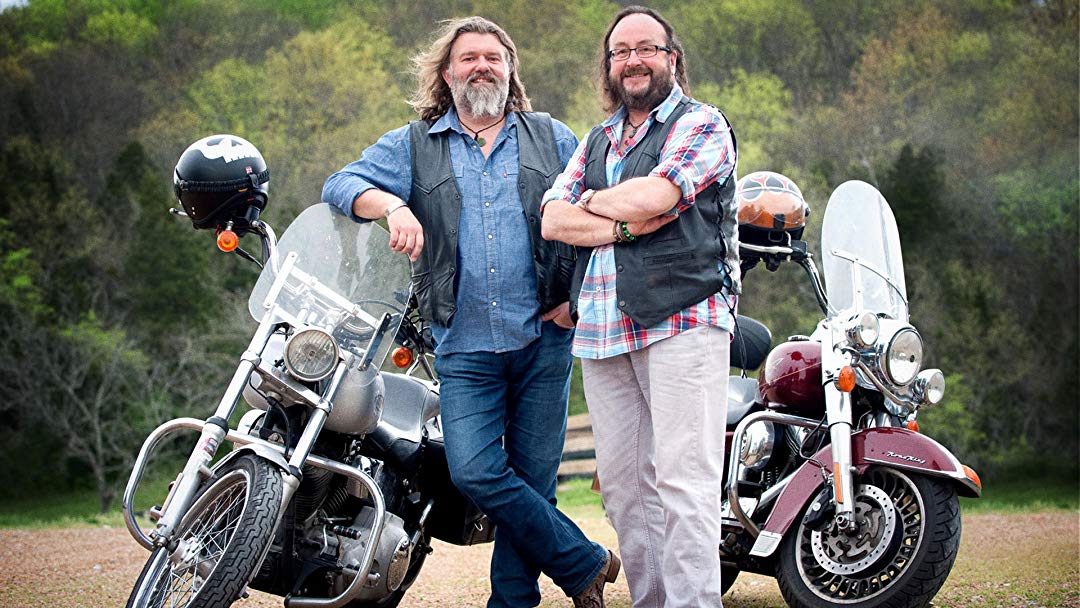 Hairy Bikers: Pubs that Built Britain – David and Si travel around Britain, visiting the island's best pubs.
Highlands and Islands: Where Scotland's Heart Beats Loudest – 2016 – Travel journalist Erik Peters visits the Scottish Highlands and islands.
Inside the Merchant – This series takes a behind-the-scenes look at the Merchant Hotel in Belfast, Northern Ireland.
Ireland: Coast to Coast – 2016 – Travel presenter Joseph Rosendo takes us on a tour of Ireland – including Dublin, Belfast, and the Wild Atlantic Way.
Ireland: The West is Best – Travel guide Joseph Rosendo begins in the town of Shannon and takes you down to the Dingle Peninsula.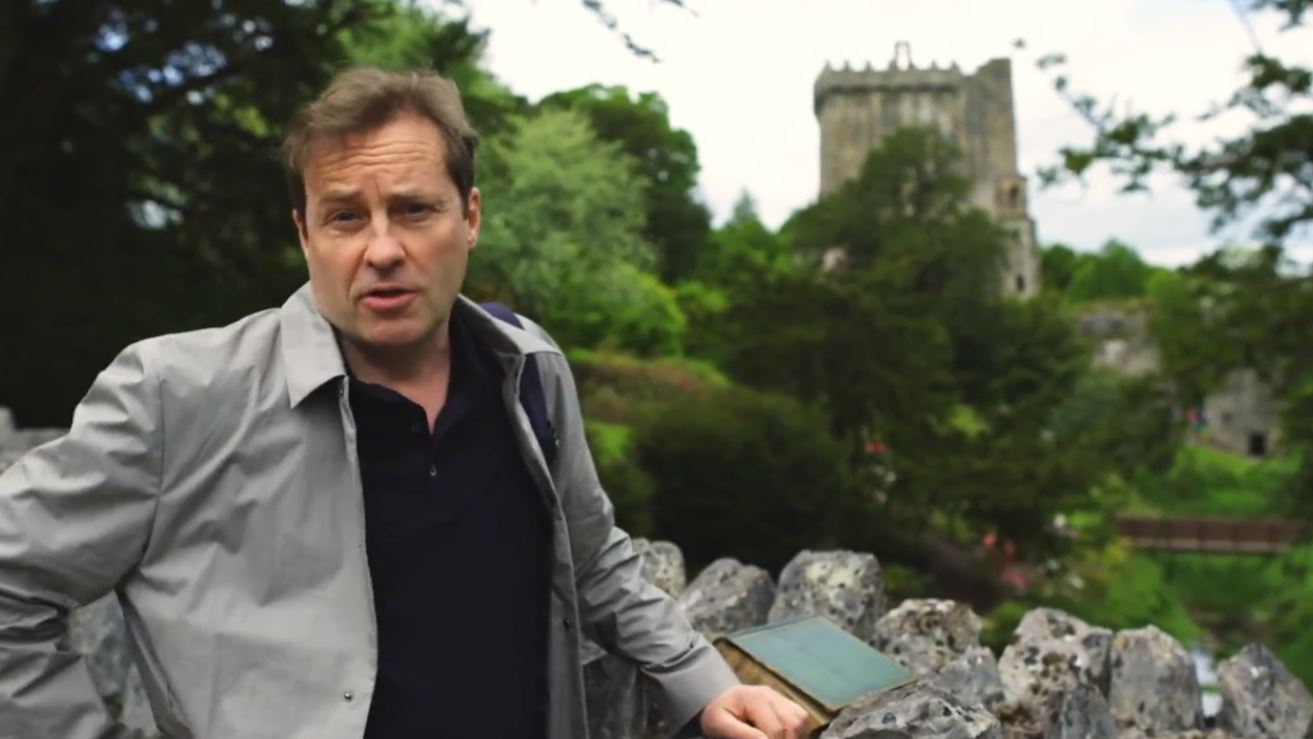 Ireland with Ardal O'Hanlon – 2017 – This three-part series is a quick romp around Ireland with famed comedian Ardal O'Hanlon (Death in Paradise, Father Ted).
Ireland's Wild River – 2014 – Follow the River Shannon as it passes through the beautiful rural landscapes of Ireland.
Isle of Man: From the Air – 2014 – Between Great Britain and Ireland, you'll find the Isle of Man. This series take a look at the lovely island from above.
London: A City in Time – 2015 – This programme mixes live footage with historical documents and photos to tell the story of London. Though listed as 2015 on Amazon, it feels significantly older so that date may not be accurate.
London: A Tale of Two Cities – 2015 – This hour-long documentary looks at the highs and lows London has faced over the years.
London Guide: Roberts London – 2017 to 2018 – Originally produced as a YouTube series, these videos take you on a tour of England's capital city.
Love London – 2015 – A London taxi driver and a young Londoner travel the city to learn its secrets.
Lyndey Milan's Taste of Ireland – 2012 – Food and wine expert Lyndey Milan tastes her way around Ireland.
Memories of Scotland – Date Unknown – This 48-minute program focuses on the major tourist attractions in Scotland.
Mysterious Places of Scotland and Ireland: Swans of Loch Lomond – 2007 – No dialogue, just scenery. Enjoy the views.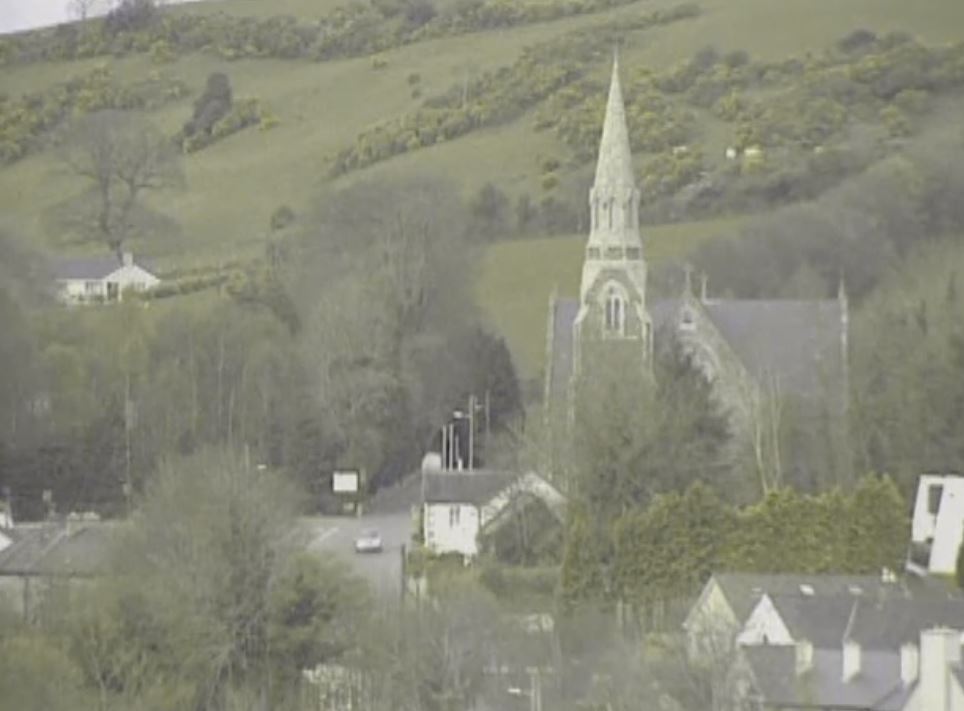 On the Ballykissangel Trail – 2007 – This short documentary discusses the making of Ballykissangel, along with a tour of the area. Though dated, it's a must-watch for any fans of the series.
On the Whisky Trail: The History of Scotland's Famous Drink – 2003 – Learn more about the history of whisky and how it's made.
Over Ireland – 1998 – This video tour offers a look at some of Ireland's most famous landmarks and landscapes.
Oxford Street – 2017 – This series takes an in-depth look at one of Europe's largest shopping districts and its day-to-day activities.
Richard Wilson On the Road – 2014 – Richard Wilson (One Foot in the Grave) takes a trip around Britain with only his antique Shell travel guides to help him.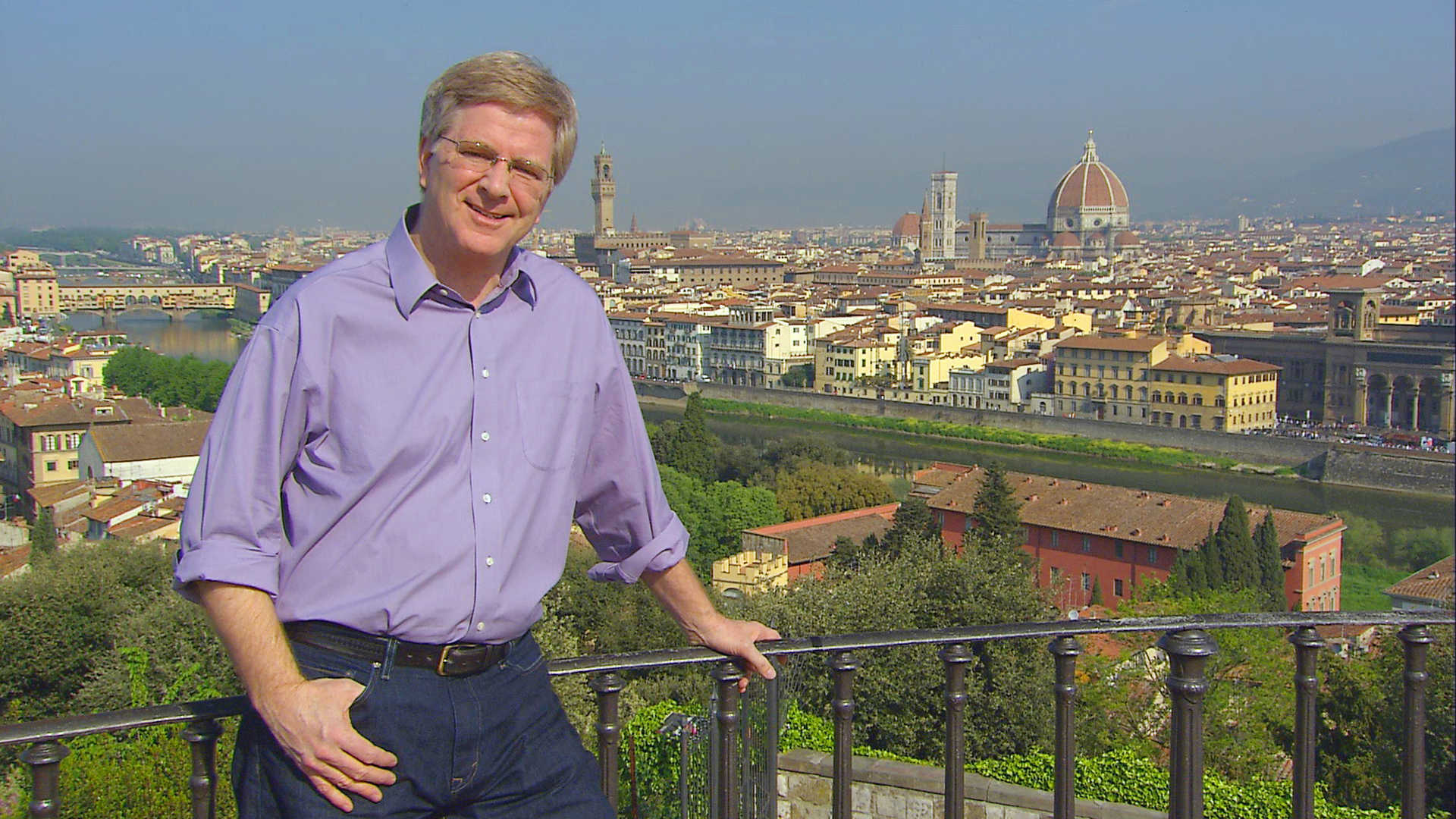 Rick Steves's Europe – 2000 to 2019 – Seasons 7 to 10 of this popular series are offered on Amazon. Of interest to Anglophiles will be: 7-8, London, 7-9 Northern England, 9-8 Western England, 9-9 Southeast England, 9-10 Cornwall, 10-1 Heart of England, 10-10 Scotland's Highlands, 10-11 Scotland's Islands, and 10-12 Glasgow.
Secrets of the Irish Landscape – Ireland – 2018 – Presenter Derek Mooney travels around Ireland and Europe to piece together the history of Ireland's landscape and how it came to be.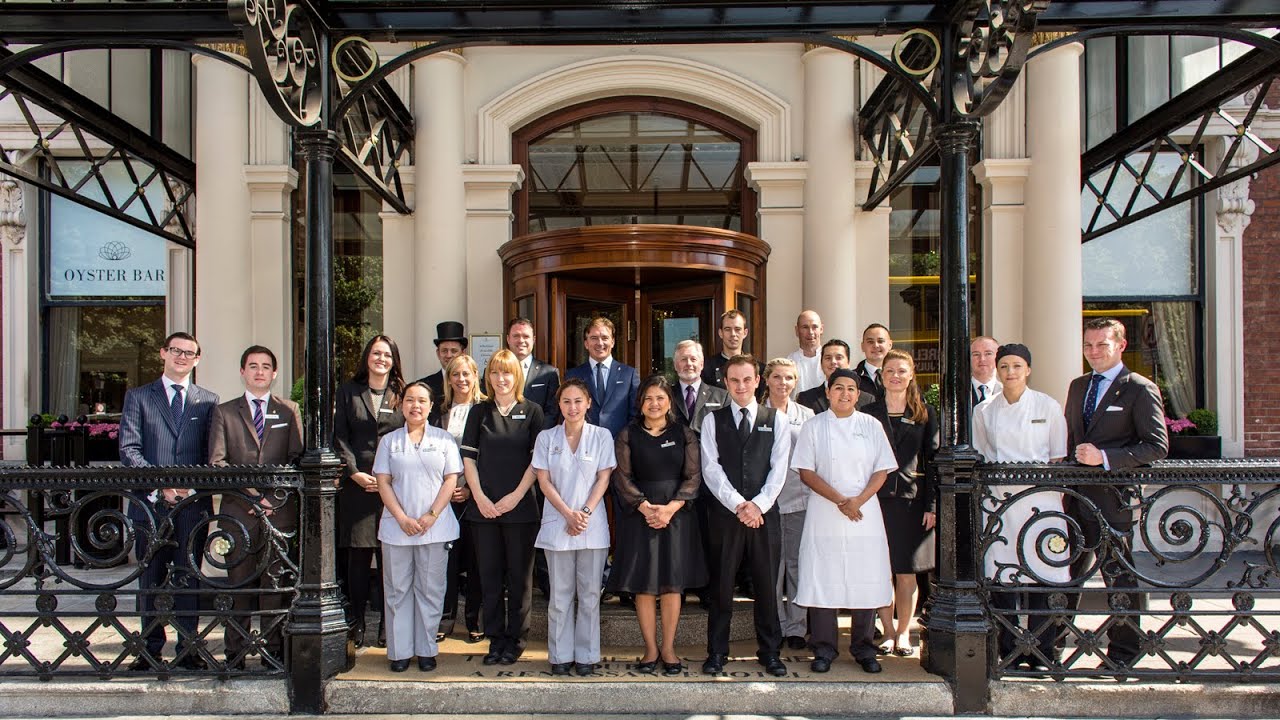 The Shelbourne Hotel – Ireland – 2016 to 2017 – This reality show takes us behind the scenes at one of Dublin's poshest hotels.
Skye's the Limit – 2017 – Follow one woman as she circumnavigates the Isle of Skye on a stand-up paddleboard.
Smart Travels with Rudy Maxa – 2002 to 2006 – Although not exclusively about Great Britain, this series includes episodes in London, the London countryside, Dublin, Ireland's West Coast, Bath, South Wales, Edinburgh, and St. Andrews (not to mention a lot of other lovely cities around the world).
The Spirit of England: Part 1 – 2009 – This travel series takes you on a tour of some of the most popular tourist sites in England. Sites visited include Stonehenge, Rievaulx Abbey, and Dover Castle.
The Spirit of England: Part 2 – 2009 – This edition visits another set of tourist spots in England, including Framlingham Castle, Kenilworth Castle, and the Charles Darwin house.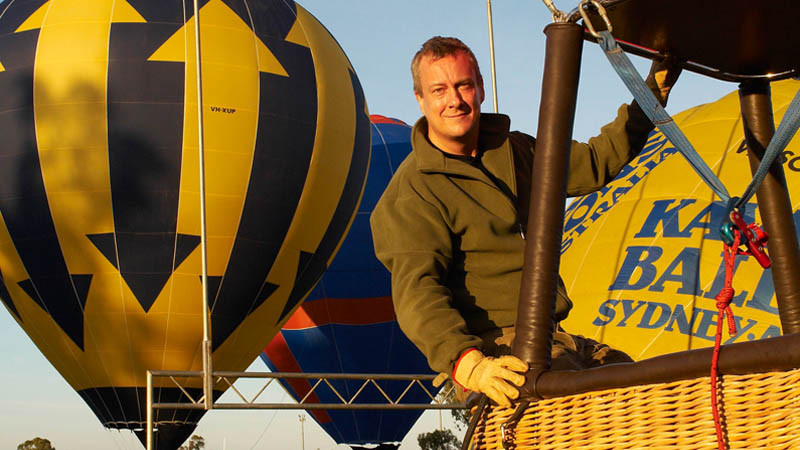 Stephen Tompkinson's Australian Balloon Adventure – 2010 – Stephen Tompkinson (Ballykissangel, DCI Banks) stars in this three-part travel series checking out Australia by balloon.
The Story of London – 2014 – Six episodes walk us through different sites in London.
Terry Jones' Great Map Mystery – 2008 – Monty Python star Terry Jones travels around Britain to see if it's still possible to follow the earliest roadmaps of Wales.
Travel Scotland with James McCreadie – 2018 to 2019 – This half-hour special has James McCreadie taking you on a journey through the Trossachs.
Treyvaud Travels – 2015 – Paul Treyvaud travels around Ireland over the course of nine half-hour episodes.
Trolley Dollies – 2002 – This docu-soap features the lives of a charter flight crew that travels to some of the most popular vacation destinations in the world.
Visit Wales with Rachel Hicks – 2009 – This hour-long travel show explores a variety of locations around Wales.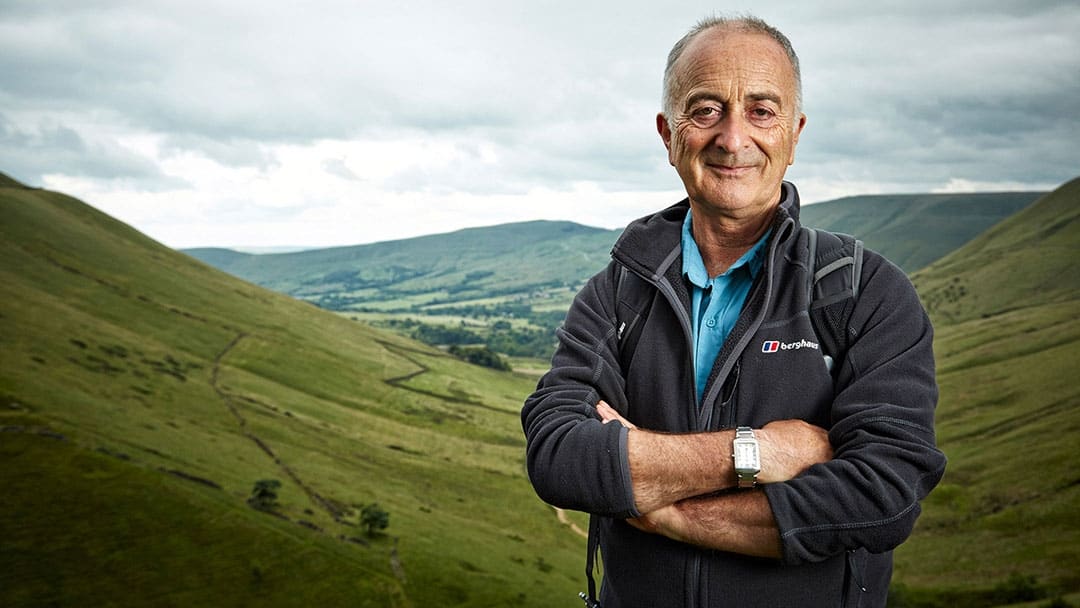 Walking Through History – 2013 to 2015 – Tony Robinson selects long walks around Britain for their combined scenery and historic merits.
Walks Around Britain – 2016 to 2019 – Britain is one of the greatest places in the world to go walking, and Amazon Prime lets you enjoy two series of short scenic walks around the countryside.
Walks Around Britain: The Great Glen Way – 2016 – This 48-minute programme shows rambler Andrew White walking The Great Glen Way from Fort William to Inverness. If you enjoy this one, also check out Footloose in Scotland: The West Highland Way. Together, the two journeys represent a walk all the way from Glasgow to Inverness.
My Welsh Sheepdog – 2016 – BBC presenter Kate Humble travels around Wales with her dog Teg to learn more about the rare Welsh sheepdog breed.
Whistlestop Edinburgh: Scotland's Beautiful Capital – 2014 – Tour guide Liam Dale leads us around some of Edinburgh's most interesting sites.
York, UK – 2016 – Tour guide Dennis Callan offers bite-sized videos taken around the city of York.
The Footloose Series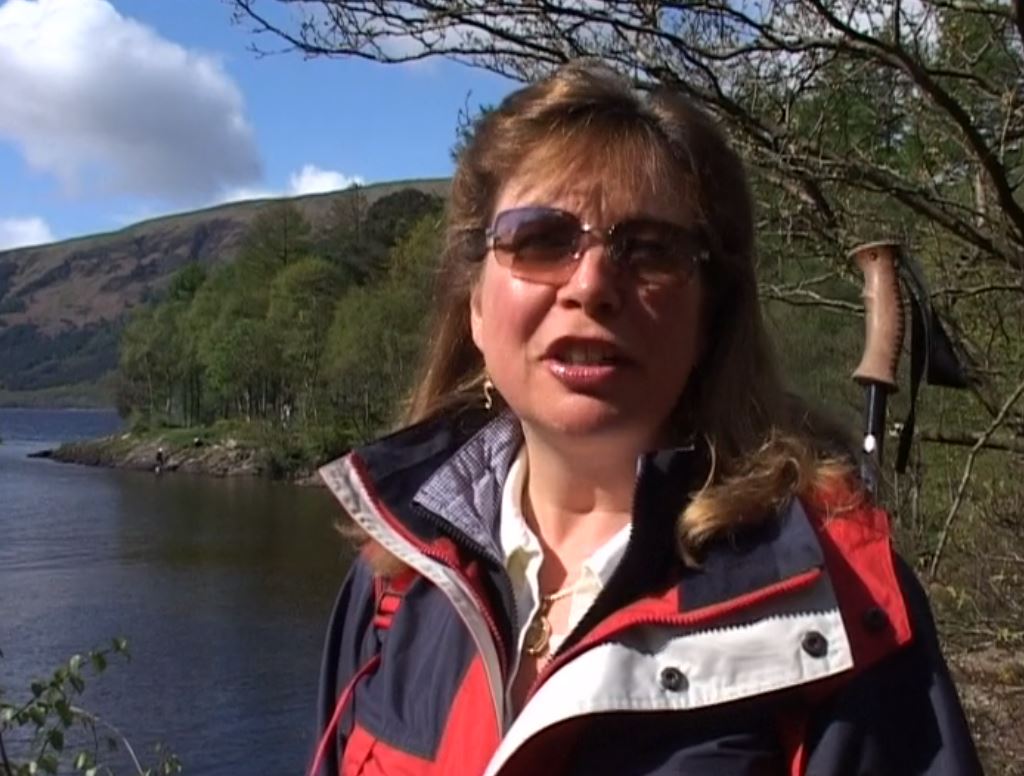 This series of travel videos features a British couple as they travel around Europe. We've only listed the episodes pertaining to the British Isles, but there are others set in mainland Europe if you search for them. They're great because instead of rushing through each bit and showing only the highlights, their videos are long and in-depth. Filming dates range from 1998 to present.
Footloose in the Cotswolds, Part 1 – UK filmmakers Debra and David Rixon visit Stow, Chipping Camden, Broadway, and the gardens of Kiftsgate and Hidcote.
Footloose in the Cotswolds, Part 2 – UK filmmakers Debra and David Rixon visit Cheltenham, Painswick, Tetbury, and the City of Bath.
Footloose in England: Along the Ridgeway – This two-hour walking film takes you along southern England's oldest green road. The 85-mile walk includes stone circles, hill forts, villages, and more.
Footloose in London: All the Best Sights of our Capital – UK filmmakers Debra and David Rixon offer budget-minded tips for visiting London and viewing its best sites.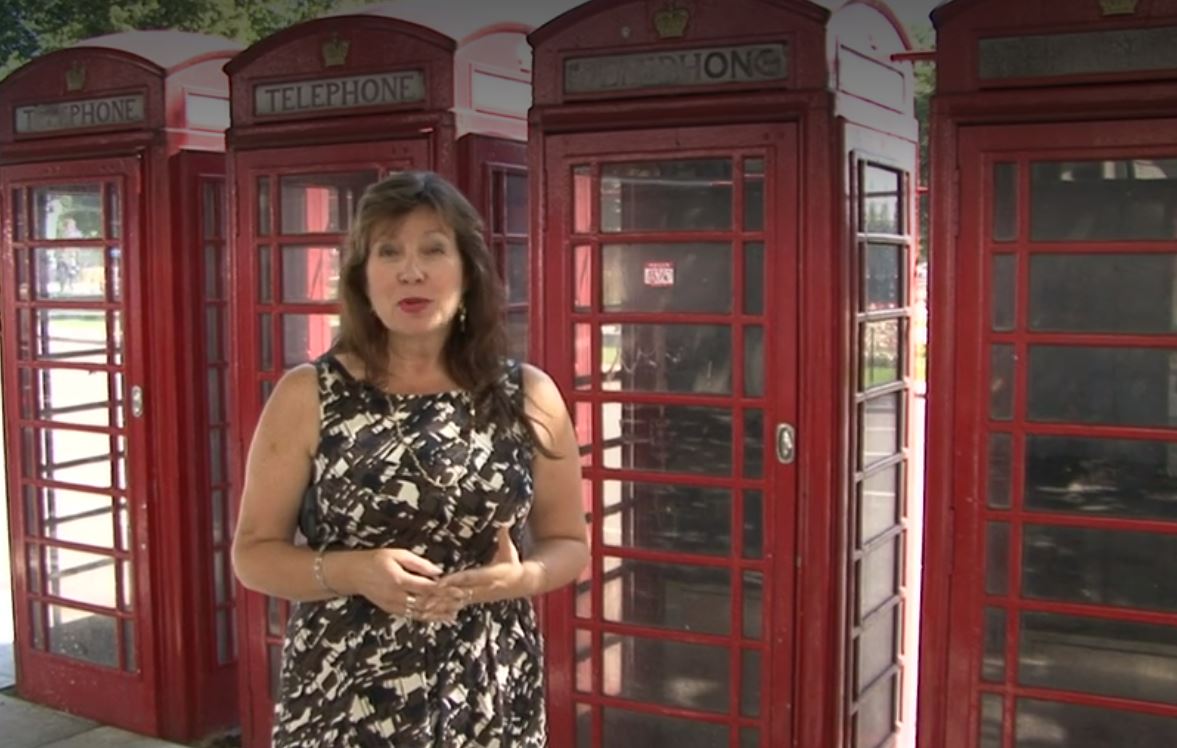 Footloose in London: Undiscovered and Unusual – This episode takes a look at some of London's less conventional attractions and sites.
A Classic Tour of Scotland: Footloose Special – UK filmmakers Debra and David Rixon travel Scotland in an Airstream trailer, stopping off to visit locations like the Isle of Skye, Glasgow, Stirling Castle, Edinburgh, and Inverness.
Footloose in Scotland: The West Highland Way – This two hour programme follows David and Debra as they walk the 95-mile West Highland Way from Glasgow to Fort William.
Footloose in Ireland – This nearly two-hour programme sees David and Debra travling both Dublin and the Dingle Way.
British Shows About Narrowboats & Canals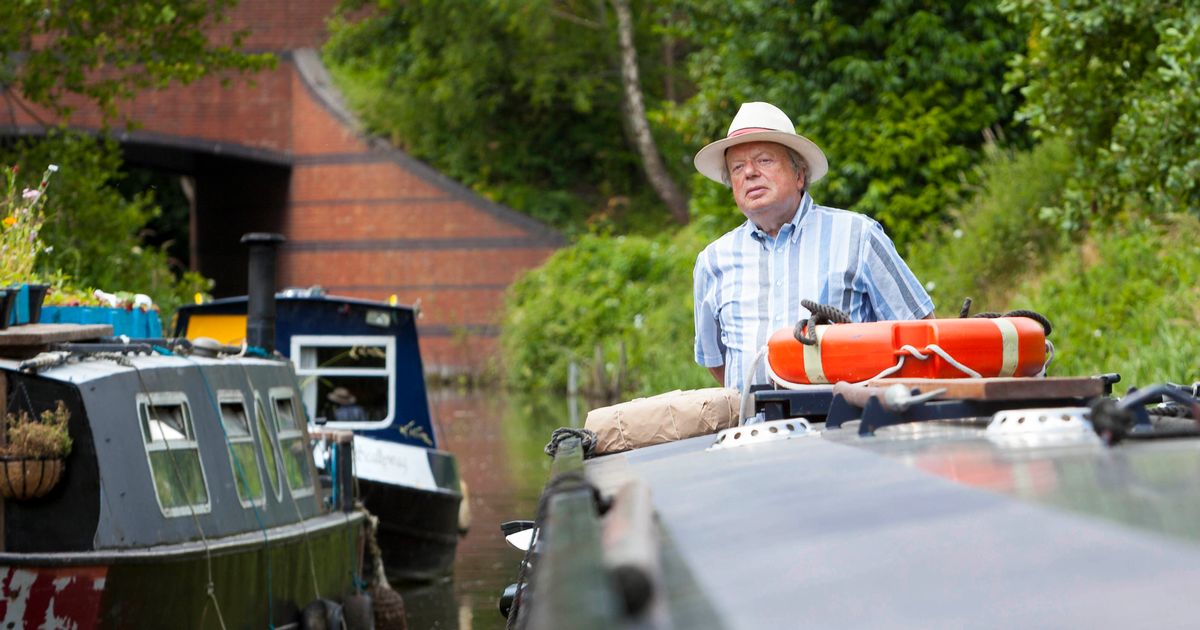 Britain by Narrowboat – 2020 – Colin and his partner Shaun quit their jobs, sell their home, and start up life aboard a narrowboat.
Britain's Best Canals – 2015 to 2016 – BBC presenter John Sergeant takes us on a different canal journey with each episode.
British Inland Waterways – Date Unknown – If you've ever dreamed of lazily floating along the beautiful canals of England and Scotland, this series will be sure to delight.
Cruising the Cut – 2019 to present – This is another series about a different British man who quit his job to go live on the canals and travel.
Narrowboat Houseboating Through the English Countryside – 2001 – This instruction-oriented programme shows you what it takes to make the most of your houseboating adventure.
Travels by Narrowboat – 2018 to presents – Newer than many of the other narrowboating shows on Amazon, this one follows Kevin as he quits his job and embarks on a new life on the canals.
What's Your Favourite British Travel Series on Prime Video?
Have we missed any great British travel shows on Prime Video? What's your favourite? Do you have a favourite destination or area of the country? Let us know what you think in the comments!
Save it to Pinterest!