Where to Watch the BBC Drama Press with David Suchet
In some cases, we earn commissions from affiliate links in our posts.
Last Updated on October 7, 2019 by Stefanie Hutson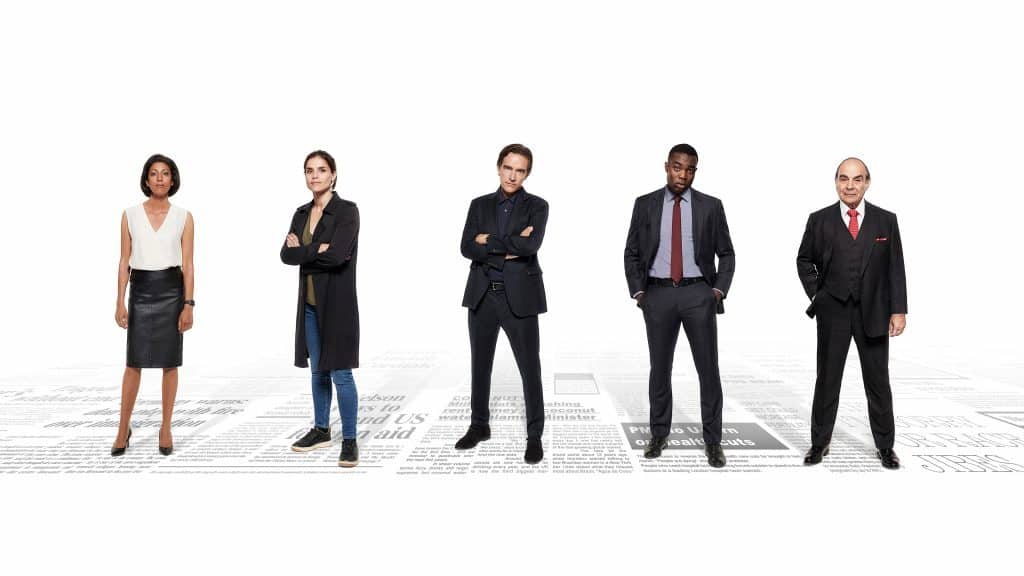 David Suchet fans, rejoice! Poirot himself is back on the small screen, and his latest work is finally available for US audiences. He stars in the 2018 BBC drama Press, a series about the crazy world of modern news reporting.
Where Can I Watch Press?
Press is now available to watch on PBS on Sunday nights, with the first episode premiering on October 6th. A new episode will be released each week.
If you missed the premiere, or if you don't have PBS, you can stream it HERE on PBS Masterpiece. They also have the option of purchasing the episodes individually if you're not interested in subscribing. If you're on the fence and not sure what else they have to offer, check out our post: The Best British TV Shows on PBS Masterpiece.
What's Press About?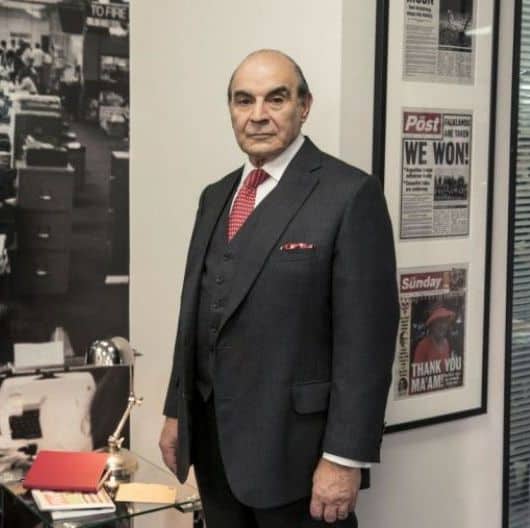 Press is a six-part drama about the world of British newspapers. In this day and age, news is a 24/7 occupation, and it moves at an unbelievable pace. No more is it limited by printing presses or TV schedules. Today's newspapers are also online, and they're publishing virtually the moment something happens. They're also working with less staff than ever, in light of declining news stand sales and budget cuts.
Aside from that challenge, the newspapers in Press are haunted by past hacking scandals and ongoing ethical dilemmas. Where do you draw the line? How do you stay competitive without compromising your ethics? How do the journalists and editors stay sane?
The real press has criticised Press for its lack of realism, but that always seems to be the case with workplace dramas – especially those not written by former professionals in the industry. Whether you're talking about The Split, Line of Duty, or Martin Clunes's Warren, we all know TV bends the rules for the sake of the story. Press was written by Michael Bartlett, the award-winning screenwriter who gave us the giant pile of (admittedly engrossing) crazy that was Doctor Foster.
You can watch the trailer for Press below:
Who Else Stars in Press?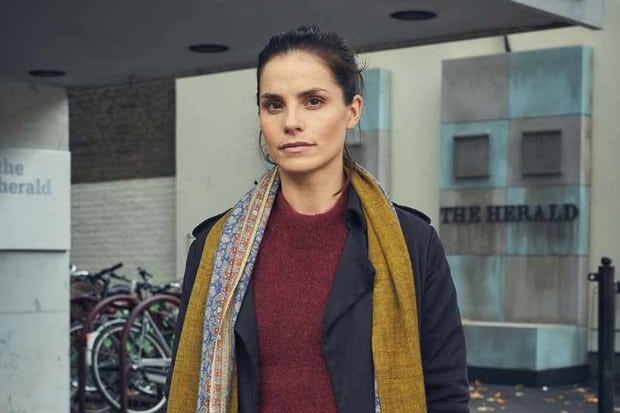 Along with David Suchet, Press also stars Charlotte Riley (Peaky Blinders) and Ben Chaplin (Apple Tree Yard). Riley plays Holly Evans, news editor at the Herald, while Chaplin stars as Duncan Allen, editor of the Post, a rival paper. Suchet plays George Emmerson, chairman and CEO of Worldwide News – the company that owns the Post.
Grantchester fans will be delighted to see Al Weaver (aka curate Leonard Finch) playing the role of an investigative reporter at the Herald. Other cast members include Priyanga Burford, Paapa Essiedu, Ellie Kendrick, Brendan Cowell, Shane Zaza, Susannah Wise, Elliot Levey, and Dominic Rowan.
Will There be a Season 2 of Press?
Though the show was relatively successful, there's no official word on whether or not there will be a second season. David Suchet did a BBC Radio 2 interview with Graham Norton back in February where he said he loved making the show, but he didn't think there would be another series because he hadn't yet heard anything, even several months after the original series had aired.
I don't think so. I loved being in it, and when we finished we thought: 'God, this is a cliffhanger! This is glorious, we could get another series'. But I haven't heard a word.
If anything changes, we'll be sure to post an update.
Will You be Watching Press?
Do you plan on checking out Press? Or have you already tuned in via your local PBS station? What did you think? Let us know in the comments!
Save it to Pinterest!